What's New on Acorn TV? Coming Soon + Recent Acorn TV Schedules
In some cases, we earn commissions from affiliate links in our posts.
Last Updated on March 24, 2023 by Stefanie Hutson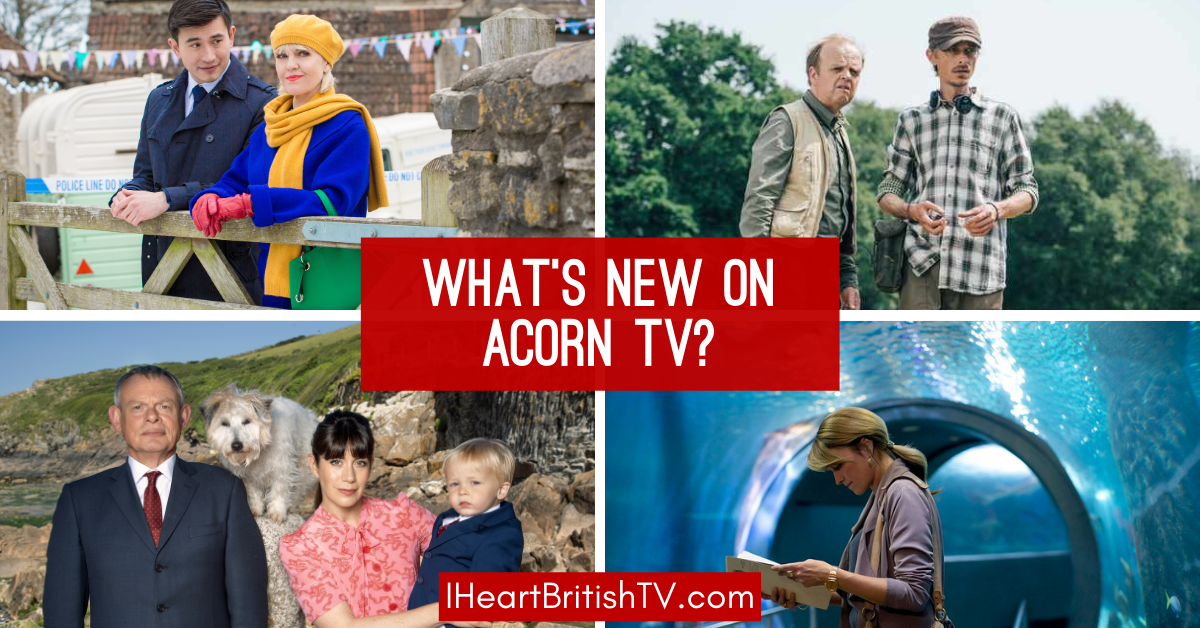 Each month, we put up a post taking a look at what's new on Acorn TV. While they're a streaming service and there's no "Acorn TV schedule" in the sense that old network TV stations had schedules, they still offer a lineup of new shows each month (and most shows linger on the service for months or even years, so it's worth looking through the old Acorn TV lineup posts, too).
Since it can be hard to find all the individual monthly schedule posts, we've gathered them up here in an archive for easy referencing.
Want an updated, printed guide to the British TV shows currently streaming across the major US streaming services?
Check out the British TV Streaming Guide: US Edition HERE. It includes listings and descriptions for 20 different US-based streaming services, along with a searchable index in back for quickly finding out where shows are streaming. We put out a new edition quarterly, and there's a "notes" section in back so you can write in your own updates as needed.
What's New on Acorn TV? Acorn TV 2023 Schedules

It's too soon to know everything in store for us in 2023, but so far we know there will be more Madame Blanc Mysteries, more Dalgliesh, and even a couple entirely new Acorn TV Original shows.
What's New on Acorn TV? Acorn TV 2022 Schedules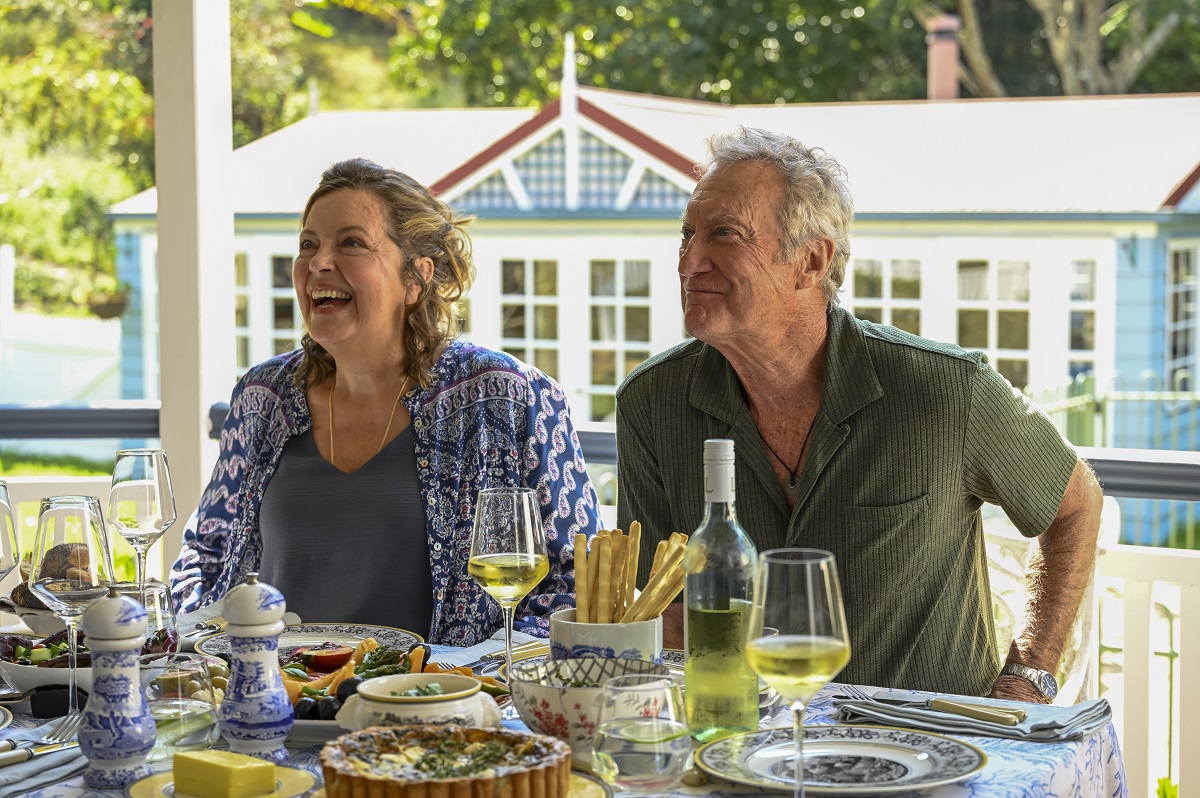 So far this year, Acorn TV has brought us loads of new Acorn TV Originals – from Signora Volpe to Harry Wild to Darby & Joan, creating original content has been a clear win for the service – and there's still plenty more to look forward to in 2022, including the premiere of the final season of Doc Martin.
What's New on Acorn TV? Acorn TV 2021 Schedules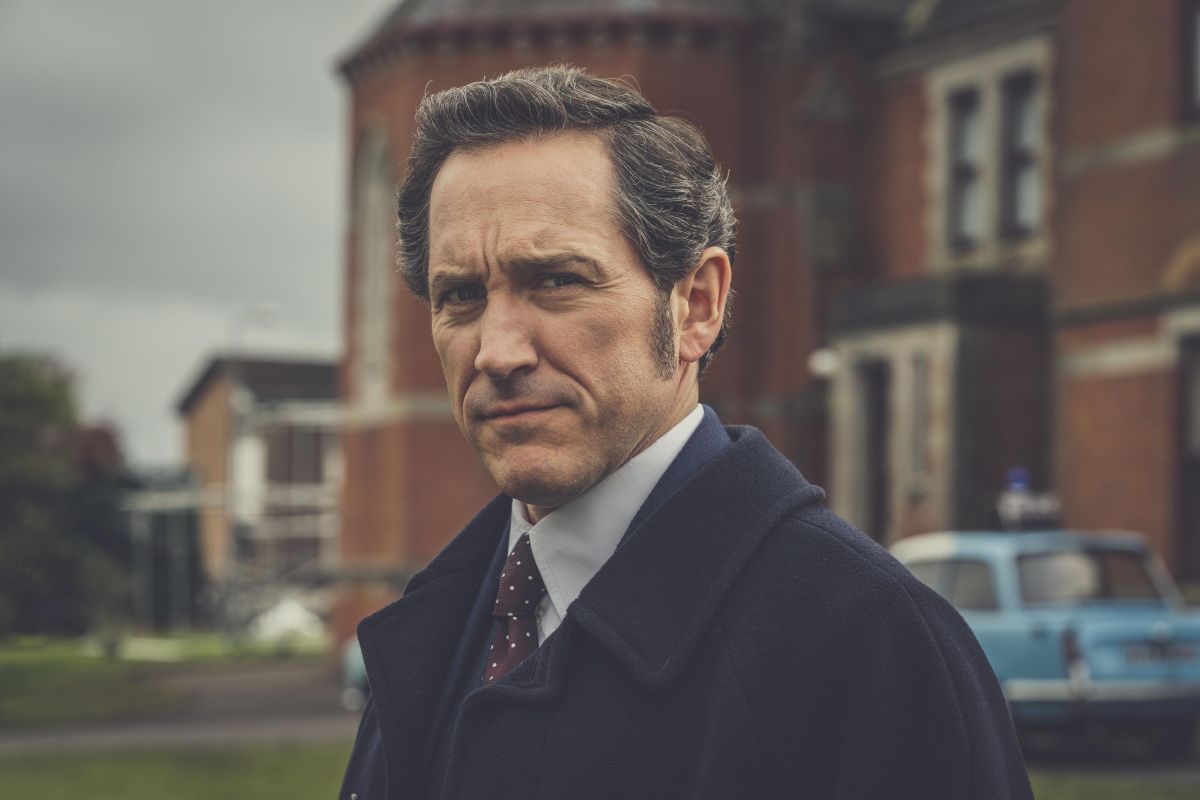 2021 was perhaps a bit slower than usual, but it was good to see production picking up again after the pandemic. New shows on Acorn TV included The Larkins, Under the Vines, a new Dalgliesh adaptation, another season of Ms. Fisher's Modern Mysteries, and the Northern Irish thriller Bloodlands – among many other things.
Though not an Acorn TV-made series, the French mystery series Candice Renoir was also a surprise hit on the platform.
Acorn TV 2020 Schedules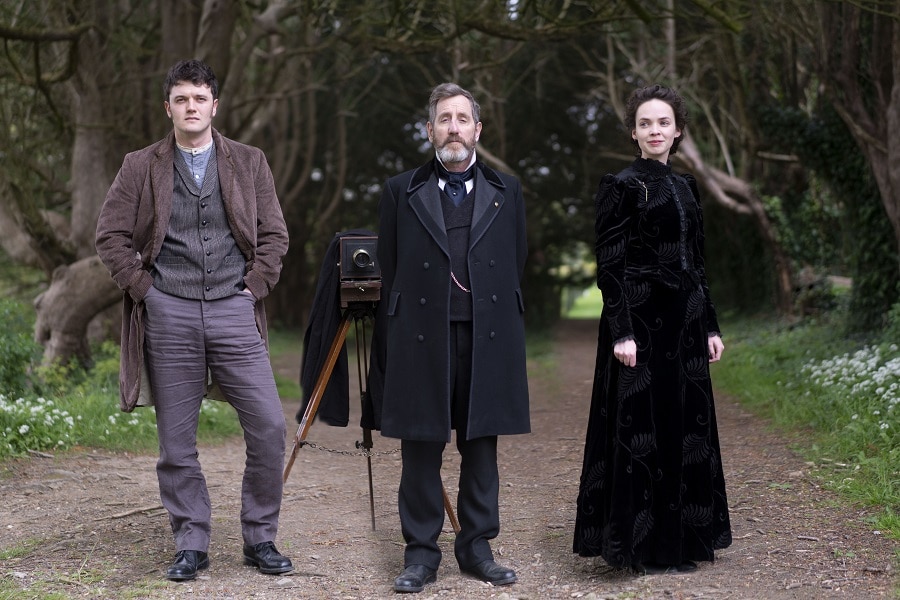 2020 was a rough year for many things, including British TV. While there were plenty of great shows to watch (especially older shows brought to streaming platforms for the first time), a lot of more recent shows were unable to get new seasons out as originally planned. Aside from the lockdowns, safety precautions added time and expense to productions.
Some of the best new shows on Acorn TV in 2020 included the Irish period mystery Dead Still, new episodes of the cozy mystery Agatha Raisin, and the delightful Tony Robinson series Hidden Britain by Drone (among many, many others).
Want to read more about what happened in British TV in 2020 (and what's coming in 2021)? Check out the British TV Year in Review magazine HERE.
Acorn TV 2019 Schedules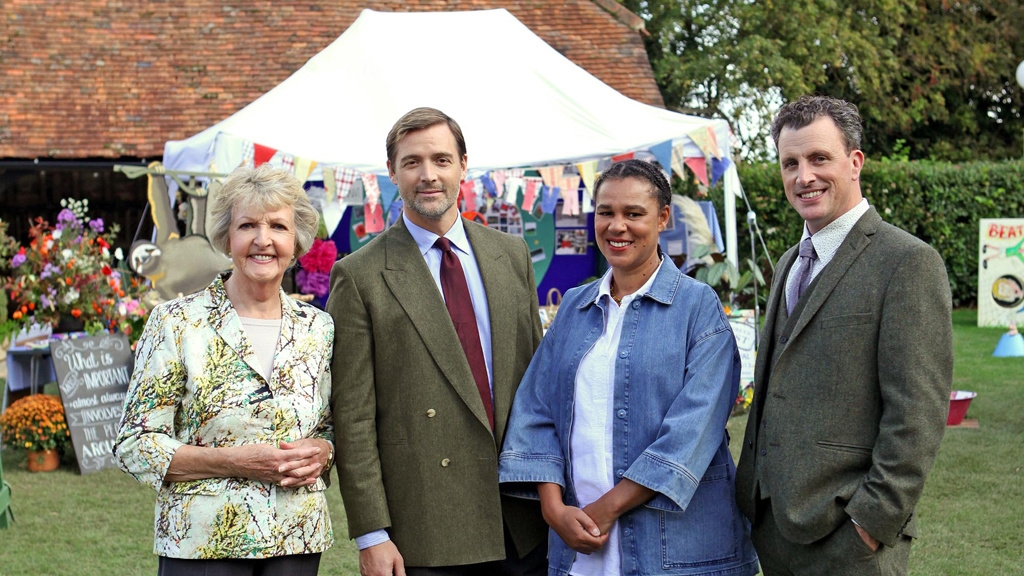 2019 was packed full of great new British TV shows over on Acorn TV, including Series 21 of Midsomer Murders and Series 9 of Doc Martin (and yes, there is going to be a Doc Martin Season 10). The fun Australian mystery My Life is Murder also arrived on Acorn TV in 2019, as did the "yummy" French mystery Balthazar.
If you enjoy British scenery and travel, you'll also want to check out Penelope Keith's Village of the Year, which premiered back in June 2019. It's a delightful tour of some of the loveliest villages in the UK.
We didn't post monthly schedules consistently until mid-2019, so that's where the list below starts.
Want to know more about what happened in British TV in 2019? You can pick up a copy of the 2019 British TV Year in Review Magazine HERE.
What's Your Favourite Acorn TV Show?
Of course, if you've been with Acorn TV for a while, you'll no doubt have a tough time choosing – but do feel free to share some of your favourites (or upcoming favourites) in the comments!
Save it to Pinterest!