What's New on Acorn TV? Acorn TV November 2023 Schedule (US)
In some cases, we earn commissions from affiliate links in our posts.
Last Updated on October 22, 2023 by Stefanie Hutson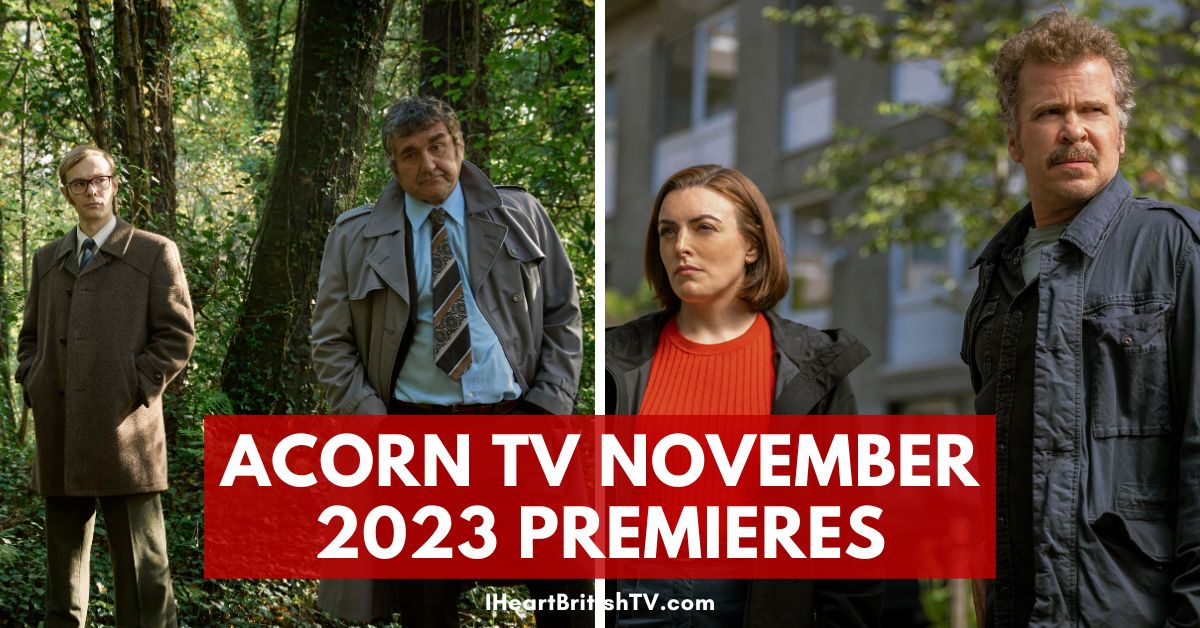 Heading into November, the Acorn TV schedule is looking good – including the premiere of two new high-profile shows and a number of older (but still very good) titles. Keeping reading for the full schedule + descriptions.
If you don't already have a subscription, you can sign up HERE. If your TV isn't compatible with the Acorn TV app (the one you'd add on a Roku or a Fire stick), OR if you just prefer the convenience of Amazon's Prime Video platform and streamlined billing (for those who use multiple streaming services via Amazon), you can sign up HERE instead.
Either way you sign up, it's easy to cancel ONLINE if you need to – no need for phone calls or waiting on hold.
What's New On Acorn TV? The Acorn TV November 2023 Schedule…

Continuing British TV Shows on Acorn TV in November 2023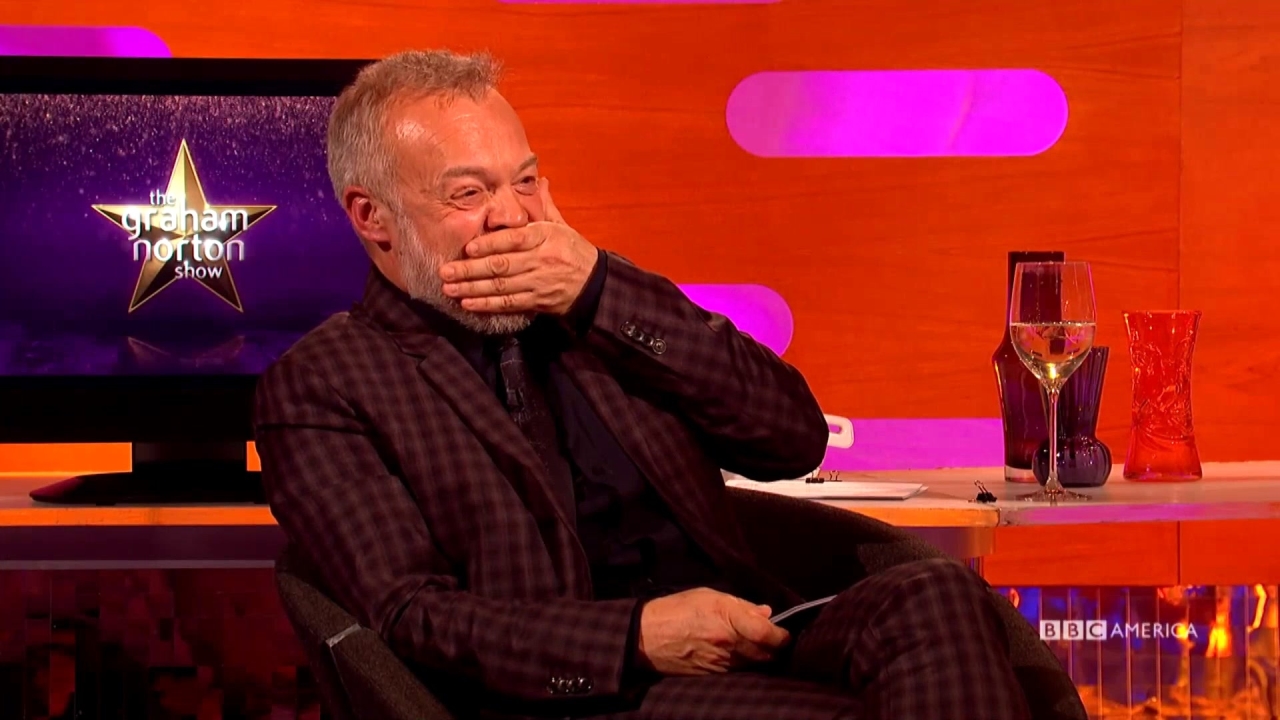 The Graham Norton Show, Season 31A
This popular British celebrity talk show returns for another season with guests like singer Kylie Minogue, actor Stephen Graham (Boiling Point), and actor-writer David Mitchell (Peep Show).
Continuing episodes will premiere as follows:
November 3rd – Episode 5
November 10th – Episode 6
November 17th – Episode 7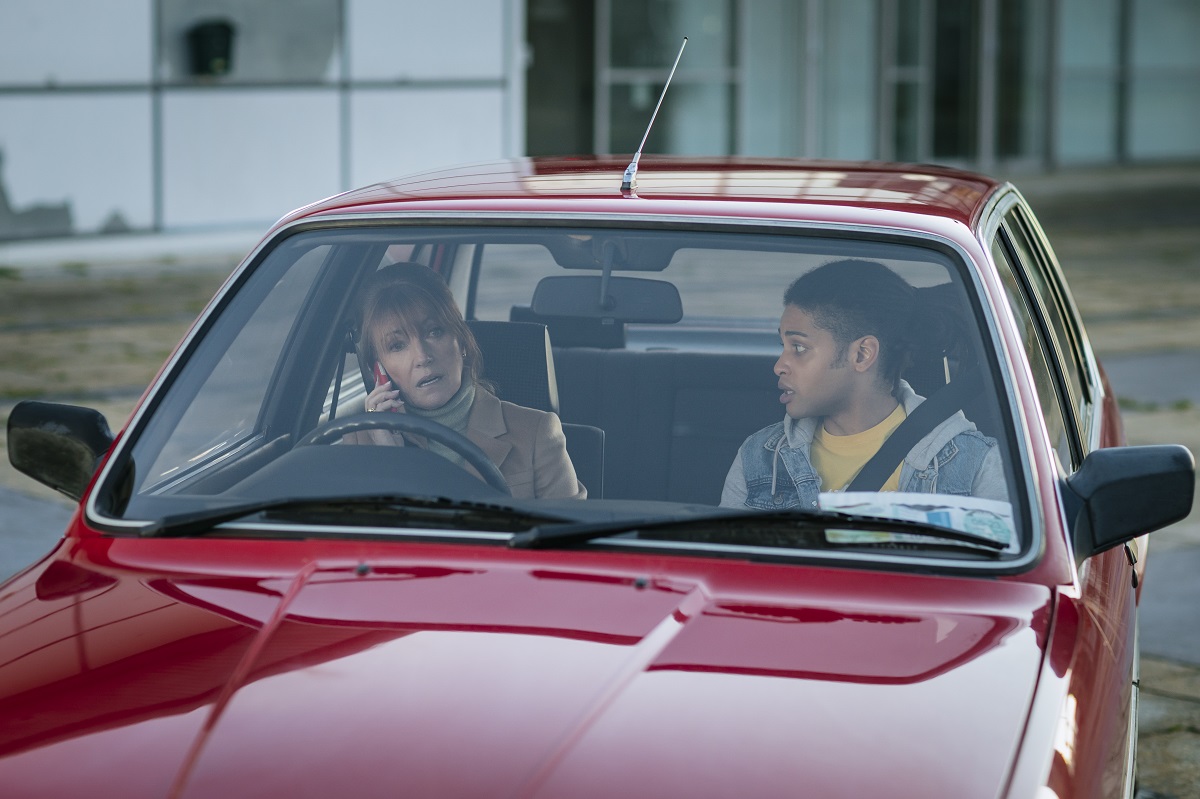 Set in Ireland, this series follows Jane Seymour (The Kominsky Method) as a recently retired English professor with a knack for investigation and a tendency to interfere in her police detective son's cases. When the series kicks off, she's staying in his home recovering from a mugging and she starts poking around in his work.
As the series carries on, she makes new friends and realises she's actually pretty good at meddling in mysteries. Season 2 continues in much the same vein – including some cases with highly personal connections.
The episodes will air as follows:
November 6th:

Episode 6 (FINALE) – When the owner of Fergus's boxing gym is killed, he and Harry are determined to find the killer.
RELATED: 15 Fantastic Irish Mysteries & Crime Dramas
New British TV Shows on Acorn TV in November 2023
Acorn TV November 6th Premieres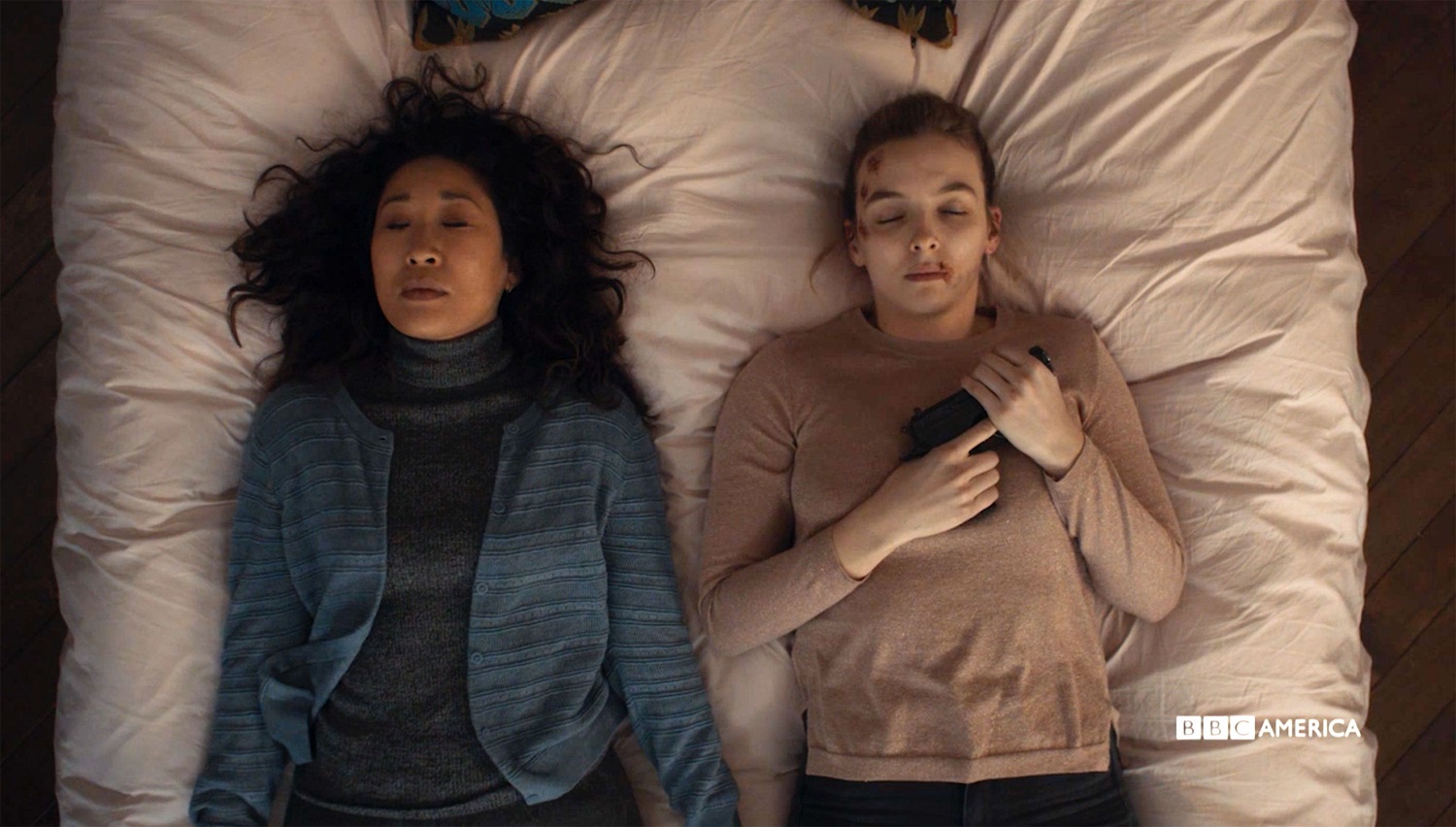 Killing Eve, Season 1
Adapted from Luke Jennings' novellas, this fast-paced series revolves around the unusual lives of two women. Eve (Sandra Oh) is a brilliant yet bored security services operative stuck behind a desk, yearning for the excitement of being a "real spy". On the other hand, there's Villanelle (Jodie Comer), an elegant and skilled assassin who relishes the luxuries her unsavoury work provides.
Over the course of an otherwise ordinary investigation, these two intelligent women develop an intense obsession with each other. What follows is an enthralling cat-and-mouse game that spans a number of countries and results in a substantial body count.
Other seasons will premiere as follows:
Season 2: November 9th
Season 3: November 13th
Season 4: November 16th (FINAL SEASON)
Can't wait? Watch it HERE.
Acorn TV November 13th Premieres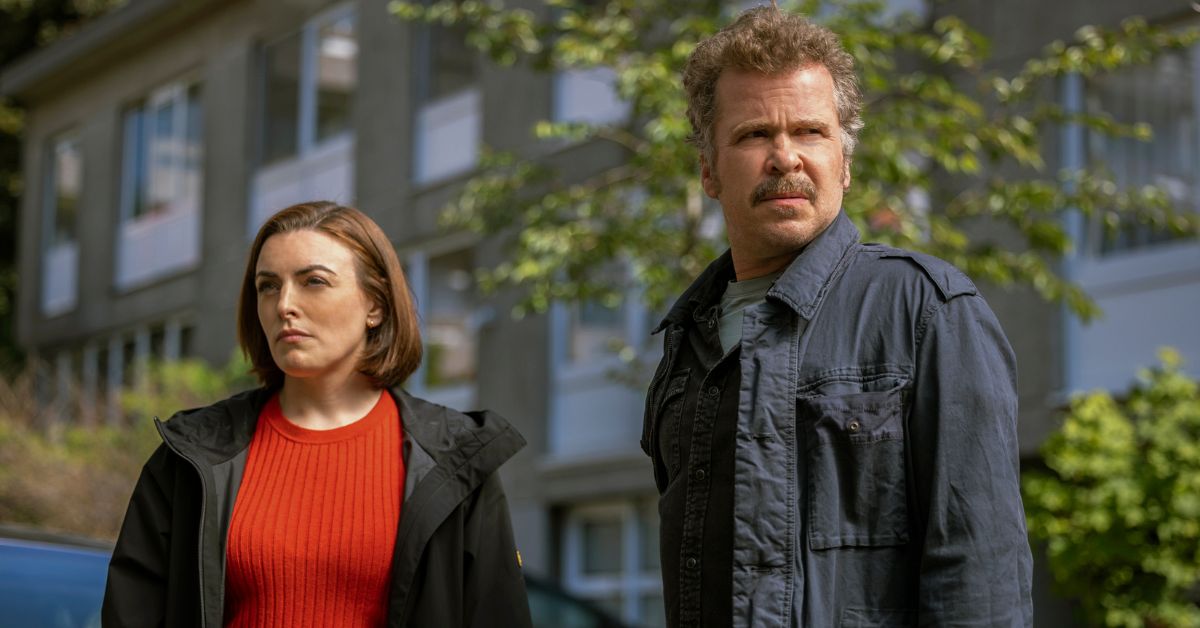 Hidden Assets, Season 2
One year after the events of the first season, there's a new boss along with plenty of old enemies. DS Claire Wallace (Nora-Jane Noone, The Ipcress File) finds herself butting heads with Belgian CI Christian de Jong (Wouter Hendrickx, Blackout) as Ireland's Criminal Assets Bureau is pulled back into the investigation in Antwerp.
The episodes will air as follows:
November 13th –
November 20th –
November 27th –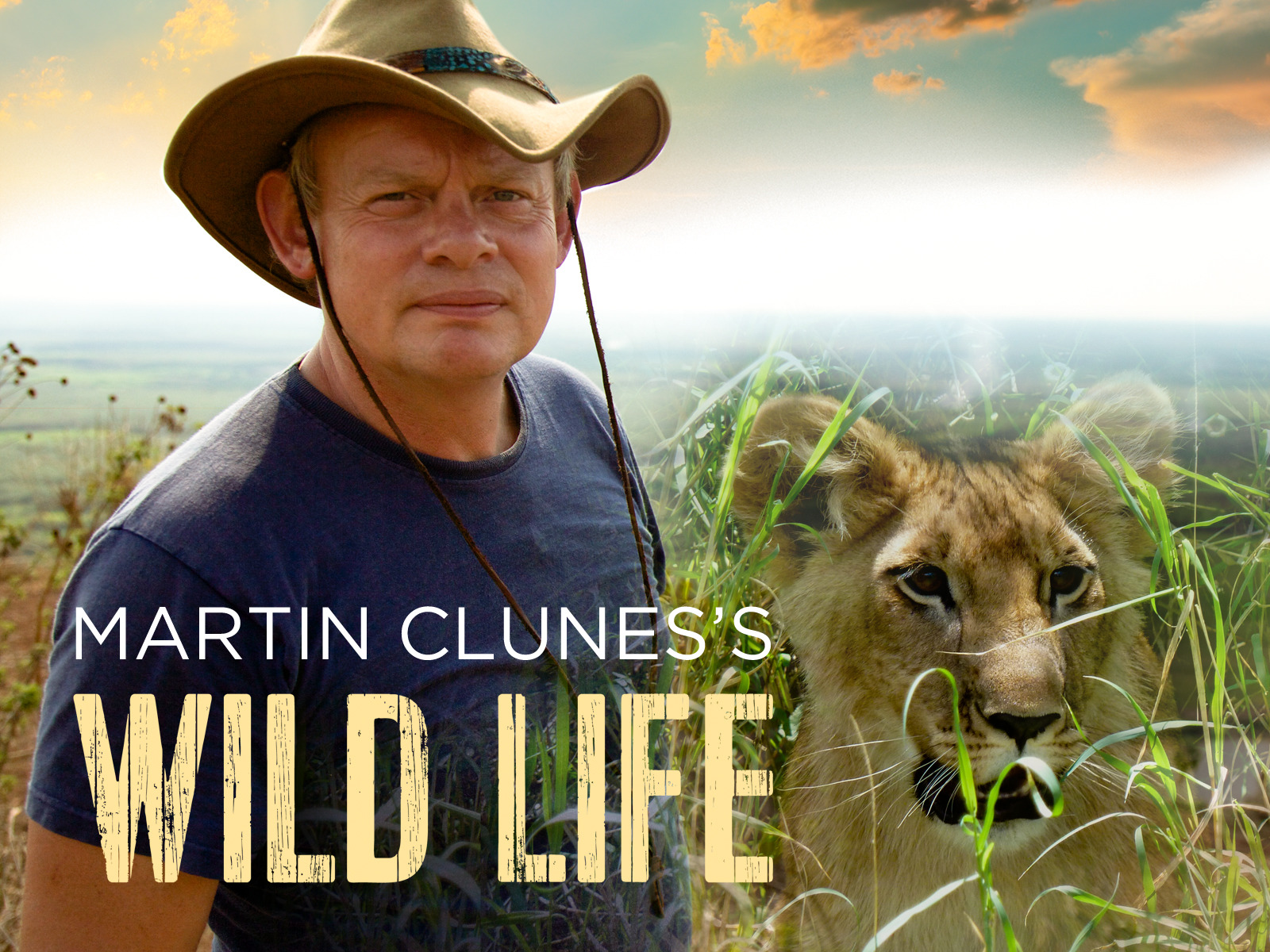 Martin Clunes's Wild Life
Doc Martin star Martin Clunes embarks on a captivating journey into the world of animals in this series of nature documentaries. From horses to manta rays, he introduces us to the lives of some of the planet's most intriguing creatures.
Can't wait? You can also pay to watch HERE.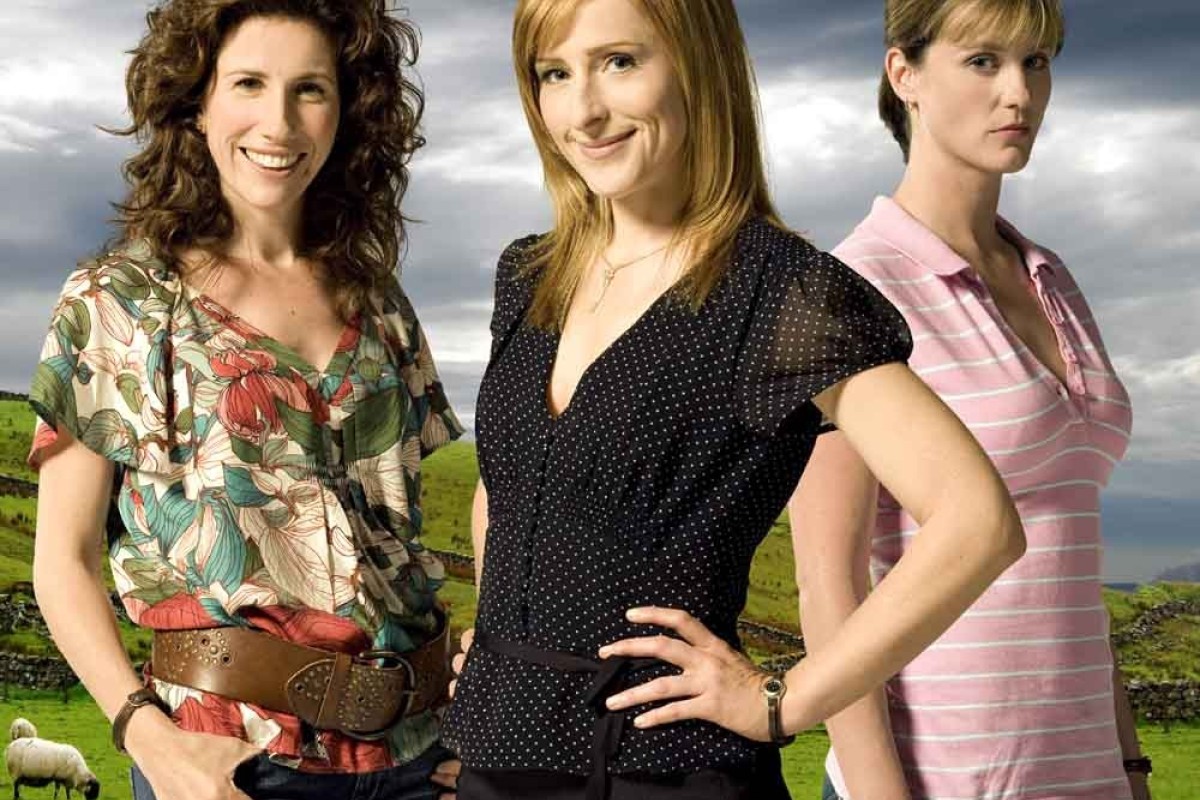 The Chase, Season 2 (2006 to 2007)
If one Yorkshire-based veterinary drama (All Creatures Great & Small) isn't enough for you, put this one on your list. Co-created by British TV powerhouse Kay Mellor (Band of Gold; The Syndicate; Girlfriends; Fat Friends; Love, Lies, & Records) and her daughter, Gaynor Faye (Fat Friends), it follows the lives and work of the people around a family-run veterinary practice.
George Williams and his daughter Anna run the market town-based practice, and their lives are full of drama and activity. When George announces his retirement, the pregnant Anna and her estranged sister are left to pick up the pieces of the struggling practice. Surrounded by animal illnesses and emergencies, the human dramas might prove more challenging.
Acorn TV November 20th Premieres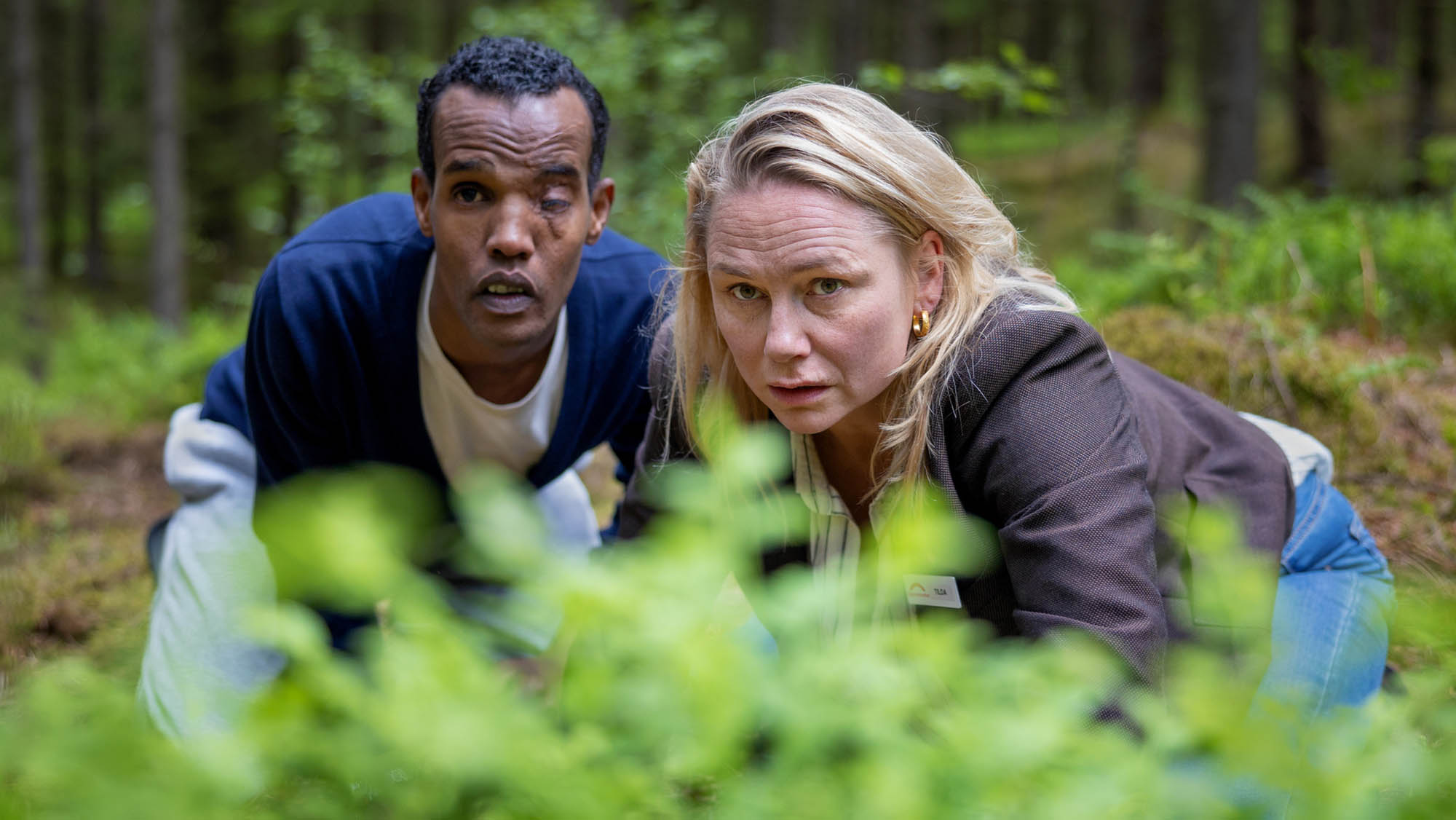 Detective No. 24 (Swedish)
When a young girl vanishes in the vicinity of a refugee detention center, the nation looks to the quaint village of Karkebo. Within the confines of the detention unit, Tilda, a self-righteous and inept solicitor, makes a startling discovery: the anonymous refugee she's slated for deportation is, in fact, a brilliant police prodigy. Recently dismissed from her role as a prosecutor, Tilda seizes an unexpected opportunity to secretly appropriate his insights, hoping to reclaim her self-esteem, integrity, and perhaps even her career.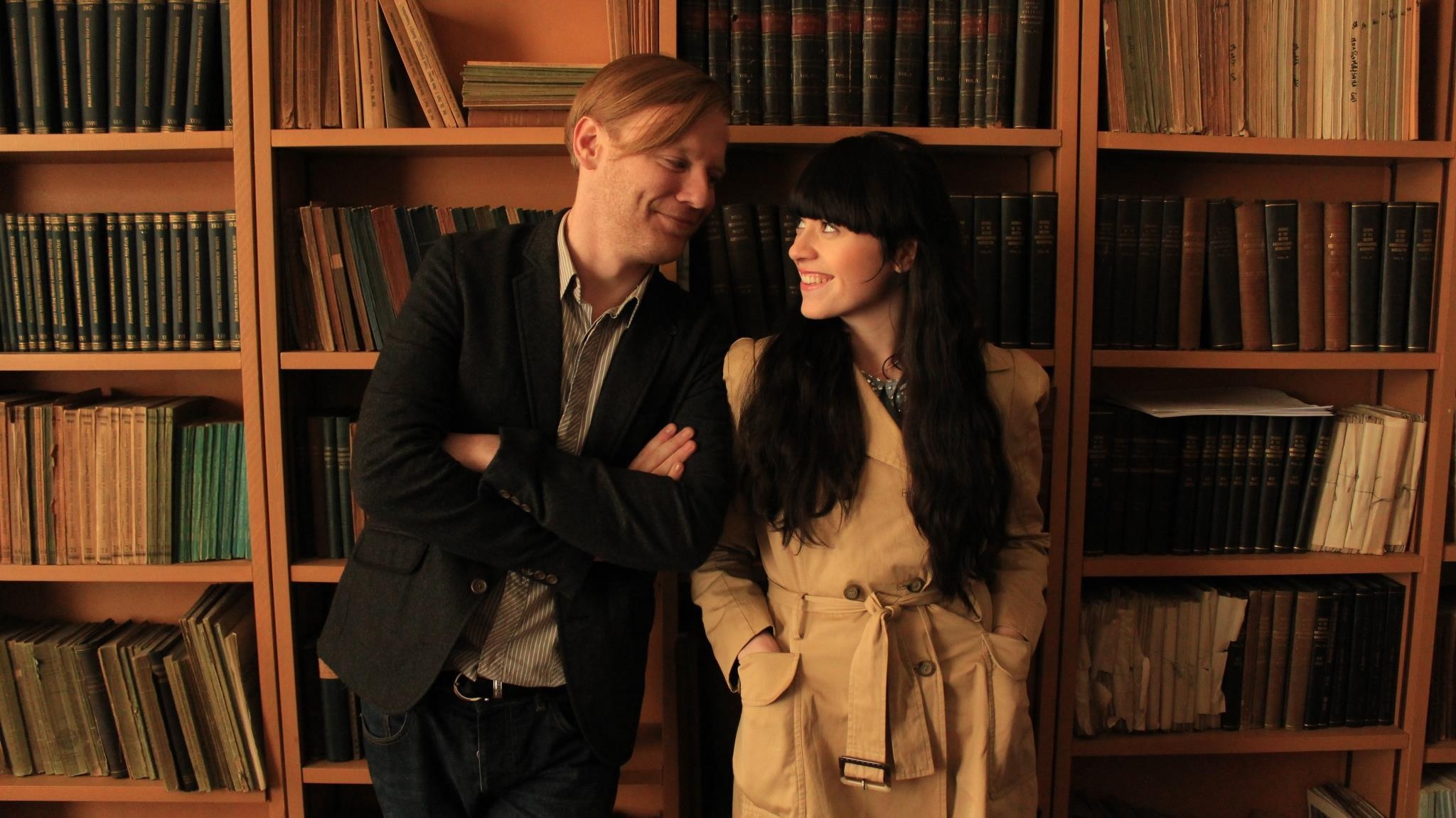 How to Be Happy (2013 Film)
After a nasty breakup, relationship therapist Cormac Kavanagh (Brian Gleeson, Bad Sisters) begins sleeping with his patients in an attempt to help them reignite their passions.
Acorn TV November 27th Premieres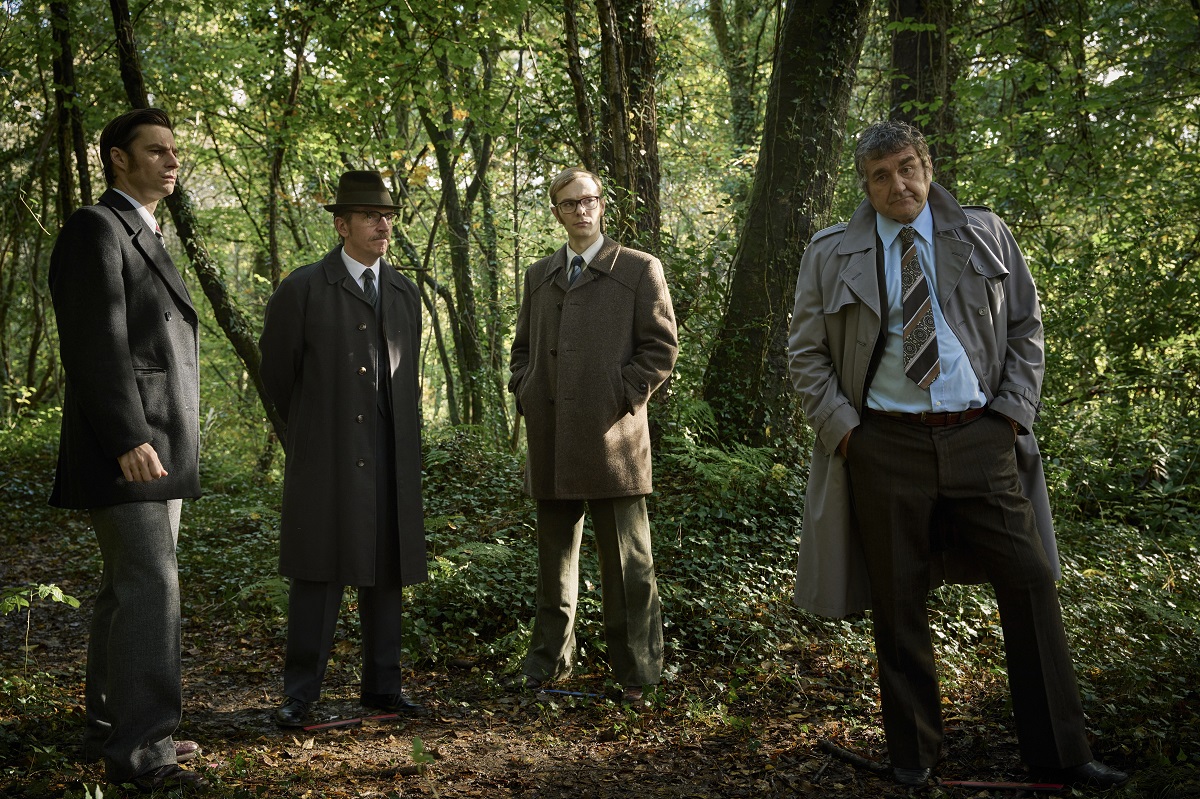 Steeltown Murders
In 2002 Port Talbot, DCI Paul Bethell jumps at the opportunity to lead the re-opened investigation into two sexually motivated murder cases from the 1970s. The narrative then unfolds along two distinct timelines.
In one, we revisit the tragic events of '73, witnessing the grief that engulfed a small Welsh community. In the other, we observe young Paul as a determined junior officer.
The all-star cast includes Scott Arthur (Good Omens), Sion Alun Davies (Hidden), Philip Glenister (Life on Mars), and Steffan Rhodri (House of the Dragon).
Binge premiere.
RELATED: 10 of the Best Welsh Shows You Can Stream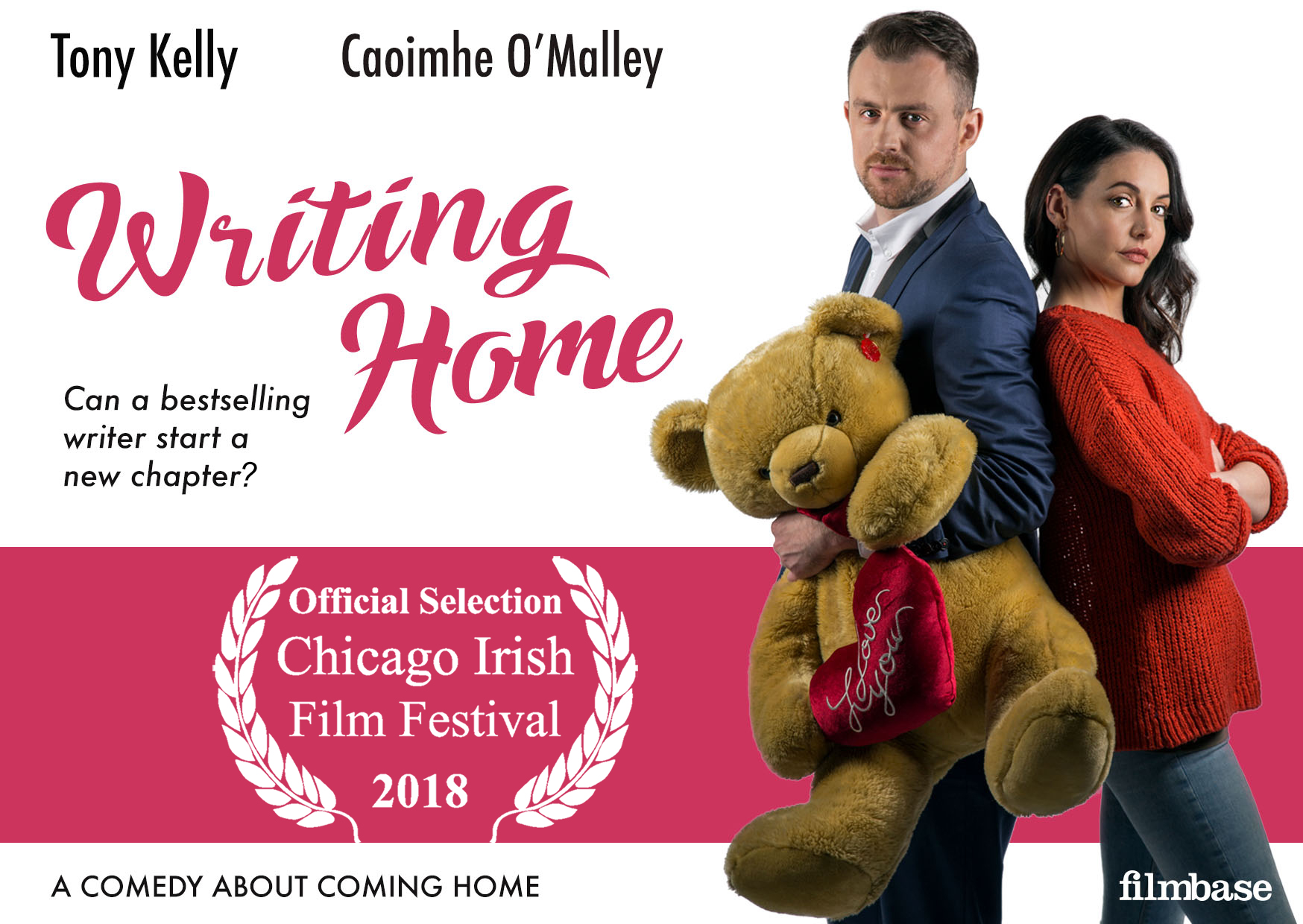 Writing Home (2017 Film)
When an author heads back to his hometown to look after his ailing father, he's forced to confront family politics and a community that's not terribly pleased with how it was portrayed in his work.
Go Beyond Acorn TV's November 2023 Premieres…
If that's not enough for you – or if you're still hoping to fit in a few spooky shows and films before you move on to the Christmas season – we have plenty to recommend below…
Save it to Pinterest!