What's New on Acorn TV? Acorn TV May 2023 Premieres (US)
In some cases, we earn commissions from affiliate links in our posts.
Last Updated on April 18, 2023 by Stefanie Hutson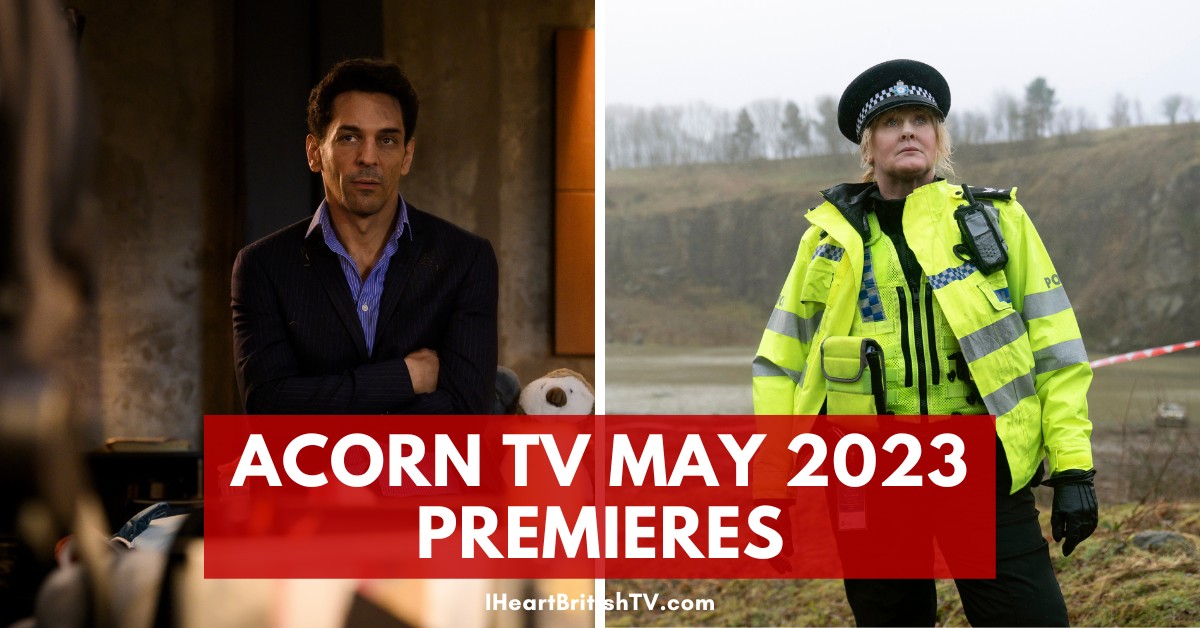 The month of May brings continued new episodes of Murdoch Mysteries, Dalgliesh and Brokenwood Mysteries – but also a handful of new titles most of us won't want to miss. Keep reading for the full list + descriptions.
If you don't already have an Acorn TV subscription, you can sign up HERE. If your smart TV isn't compatible with the Acorn TV app, or if you just prefer the convenience of Amazon's Prime Video platform and combined billing (for those who use multiple streaming services via Amazon), you can sign up HERE instead.
Regardless of how you subscribe, it's easy to cancel ONLINE when and if you want to. Both options have the same programming (we've checked on a number of occasions), but some people report that one or the other seems to give them a better streaming experience – and Amazon occasionally has a very slight delay when adding or removing shows. If you like to watch the moment something comes out, you're better off going direct.
What's New On Acorn TV? The Acorn TV May 2023 Schedule…

Continuing British TV Shows on Acorn TV in May 2023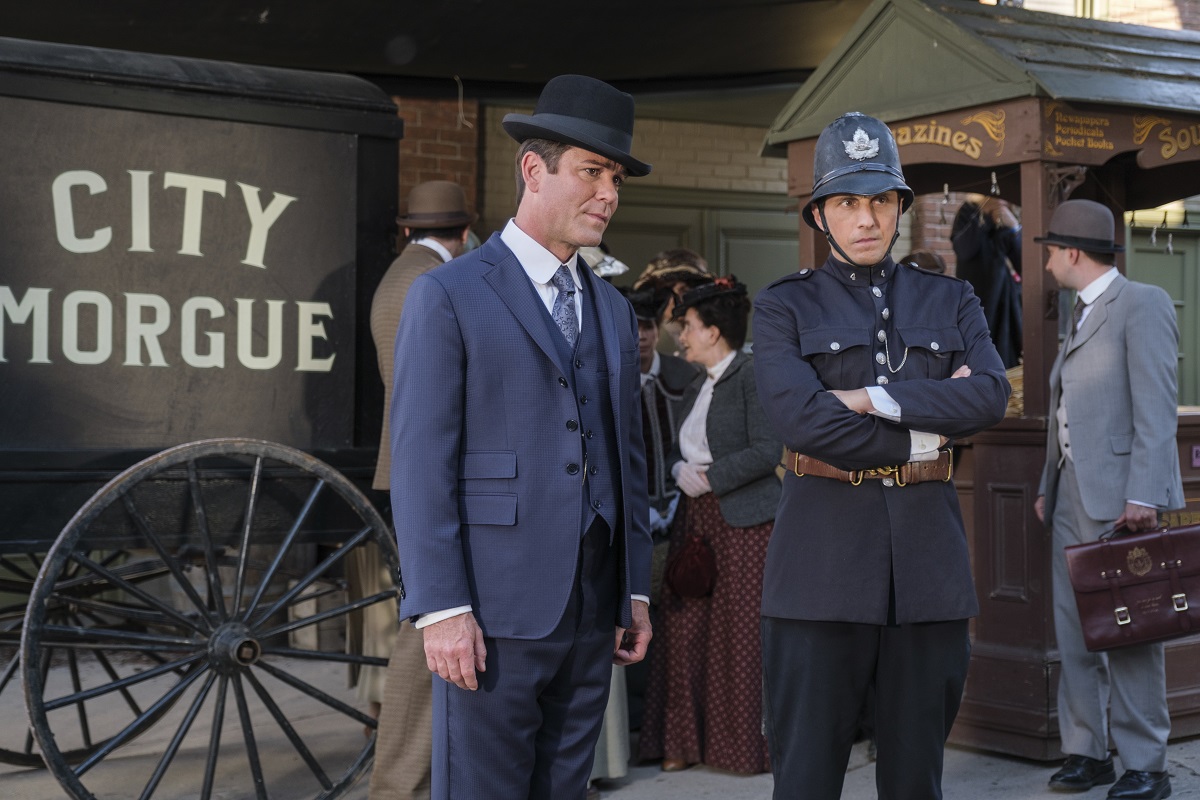 Murdoch Mysteries, Season 16
The Victorian-era Canadian mystery stars Yannick Bisson as Detective William Murdoch, a man who uses what was then "cutting edge" forensics to solve a variety of interesting and challenging crimes.
New episodes will air weekly on Mondays, with the following schedule for May:
May 1st: Episode 7, "Murdoch and the Sonic Boom" – Murdoch investigates a bizarre death and illness with links to a Terence Meyers operation.
May 8th: Episode 8, "I Know What You Did Last Autumn" – Murdoch investigates the murder of a young actress that occurred during filming of the killer clown movie.
May 15th: Episode 9, "Honeymoon in Hampshire" – While honeymooning in England, Crabtree and Effie find a hotel guest's death suspicious
May 22nd – Episode 10, "Dash to Death" – When an elite athlete is impaled by a javelin, Murdoch suspects one of his competitors.
May 29th – Episode 11, "DOA" – The sudden death of the key witness in the murder trial of a Black Hand henchman leaves Murdoch physically unsettled.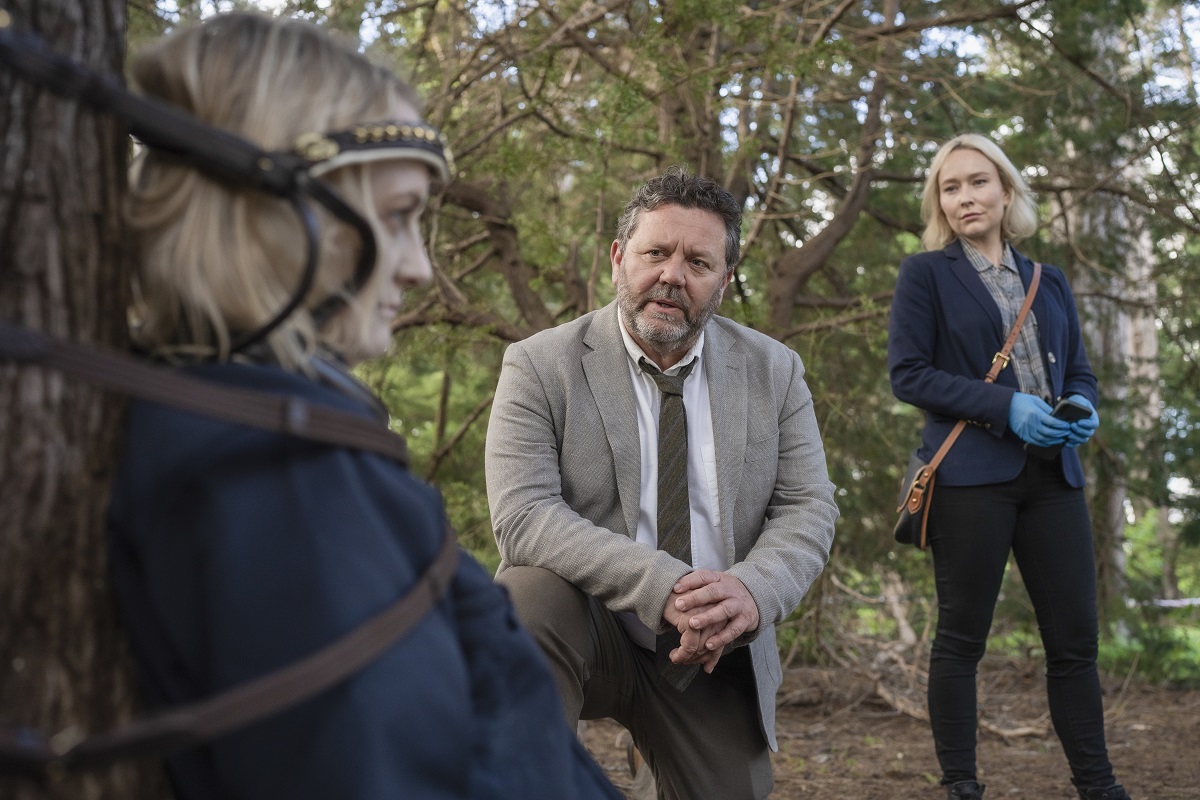 Brokenwood Mysteries, Season 9
Often called "the Midsomer Murders of New Zealand", this quirky mystery begins when DI Mike Shepard showed up in Brokenwood with a classic car, a number of ex-wives, and a love of country music. He works alongside DC Kristin Sims, a by-the-book detective who's younger than Shepard's car.
Episodes will air as follows in May 2023:
May 1st – Episode 4, "Going to the Dogs" – Mike, Kristin and Chalmers must determine who wanted a local vet nurse dead when she uncovers a doping scandal at her place of work and is murdered for her knowledge.
May 8th – Episode 5, "Shot of Love" – While Mike's off getting his divorce papers signed, Kristin and Chalmers are left to uncover the cause of death of a man found dead in a motel room.
May 15th – Episode 6, "Motorcycle Mamas" – Mike comes up against an all-female motorcycle gang when someone amongst their ranks is murdered. FINALE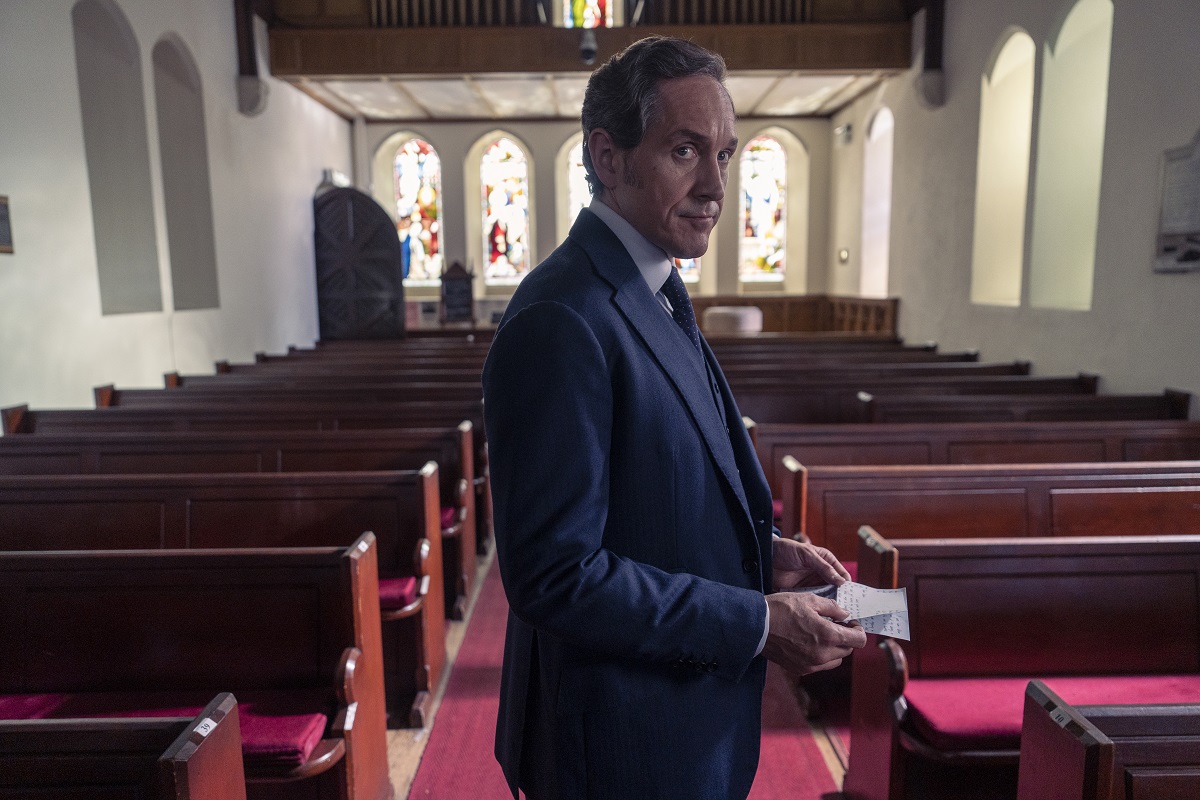 Bertie Carvel (Doctor Foster) returns to the role of Adam Dalgliesh as three more PD James novels are adapted for the screen. This time around, we'll see Death of an Expert Witness, A Certain Justice, and The Murder Room.
Episodes will air as follows:
May 1st: Episodes 3 & 4, "A Certain Justice" – When distinguished lawyer Venetia Aldridge defends a young man accused of murdering his mother, she doesn't expect it will cost her her life. Suspicion initially falls on her colleagues and her daughter's new fiancé, but as Dalgliesh investigates, it becomes clear things are a bit more complicated than initially assumed.
May 8th: Episodes 5 & 6, "The Murder Room" – When a young doctor is burned to death at his family museum, everyone becomes a suspect – especially when it's revealed that he was planning to close the museum. When a second body is discovered, the race to find the murderer intensifies.
RELATED: A Look at PD James' Adam Dalgliesh Novels
New British TV Shows on Acorn TV in May 2023
Acorn TV May 1st Premieres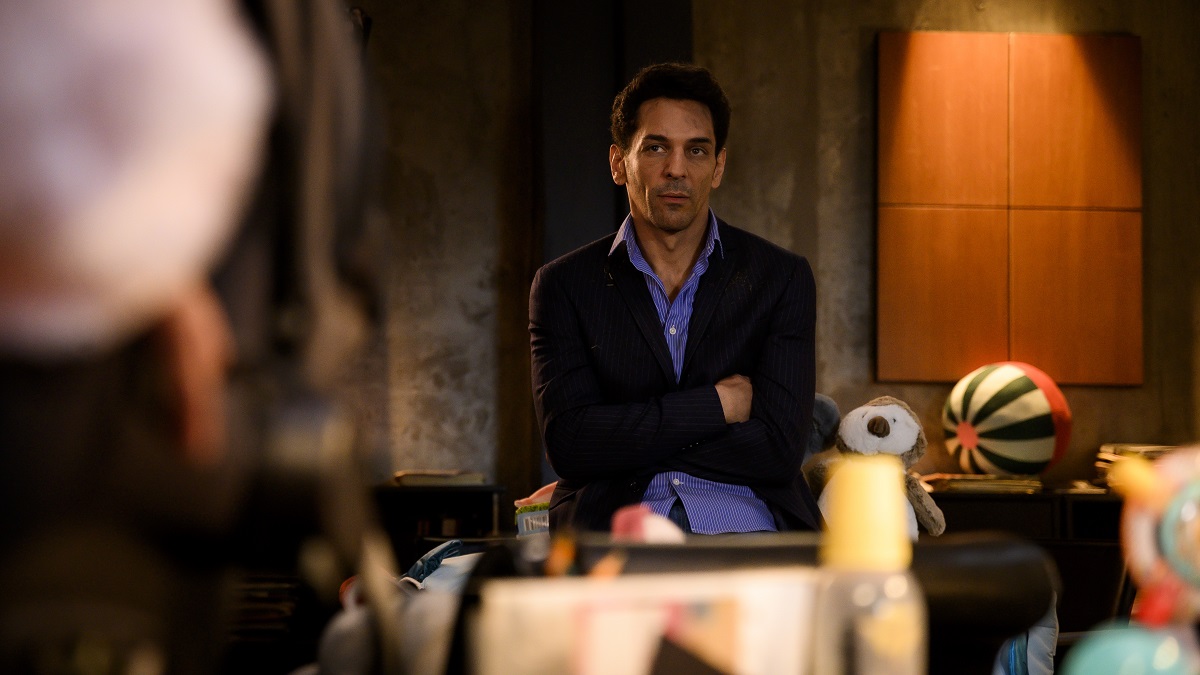 Balthazar, Season 5 (FINAL SEASON)
Attractive but tortured forensic pathologist Raphaël Balthazar (Tomer Sisley) returns for one last season in which he tries to come to terms with the crazy path his life has taken. Still very much haunted by the murder of his wife, he's also forced to contend with a truly crazy ex and a regular caseload of homicides.
Binge premiere. French with English subtitles.
RELATED: 19 of the Best French Mysteries
Acorn TV May 8th Premieres
There are new shows premiering on May 8th (but there are continuing episodes of Brokenwood Mysteries, Dalgliesh, and Murdoch Mysteries as mentioned in the "continuing episodes" section).
Acorn TV May 15th Premieres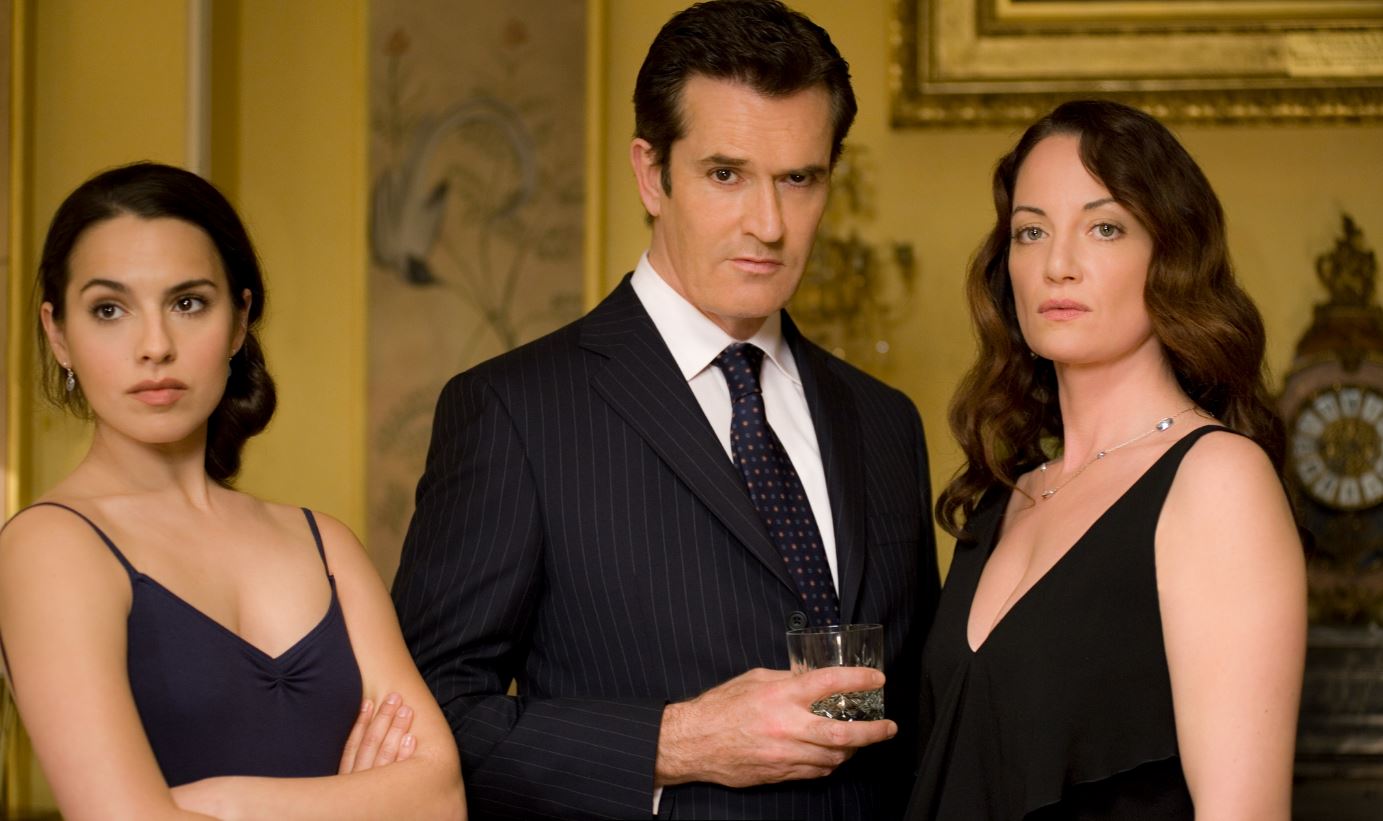 The Other Wife (2012)
From the outside, it seems as though Rebecca Kendall has it all. She's a beautiful ex-ballerina with a luxurious home, two lovely daughters, and a handsome, seemingly loving husband called Richard. Unfortunately, Richard's untimely death inadvertently reveals his biggest secret. Not only did he leave the family penniless, but he has another family on the other side of the Atlantic. When the two women meet, they find they have a great deal in common.
This miniseries includes performances by Rupert Everett, John Hannah, and Phyllida Law.
RELATED: 31 of the Best BBC Miniseries
Acorn TV May 22nd Premieres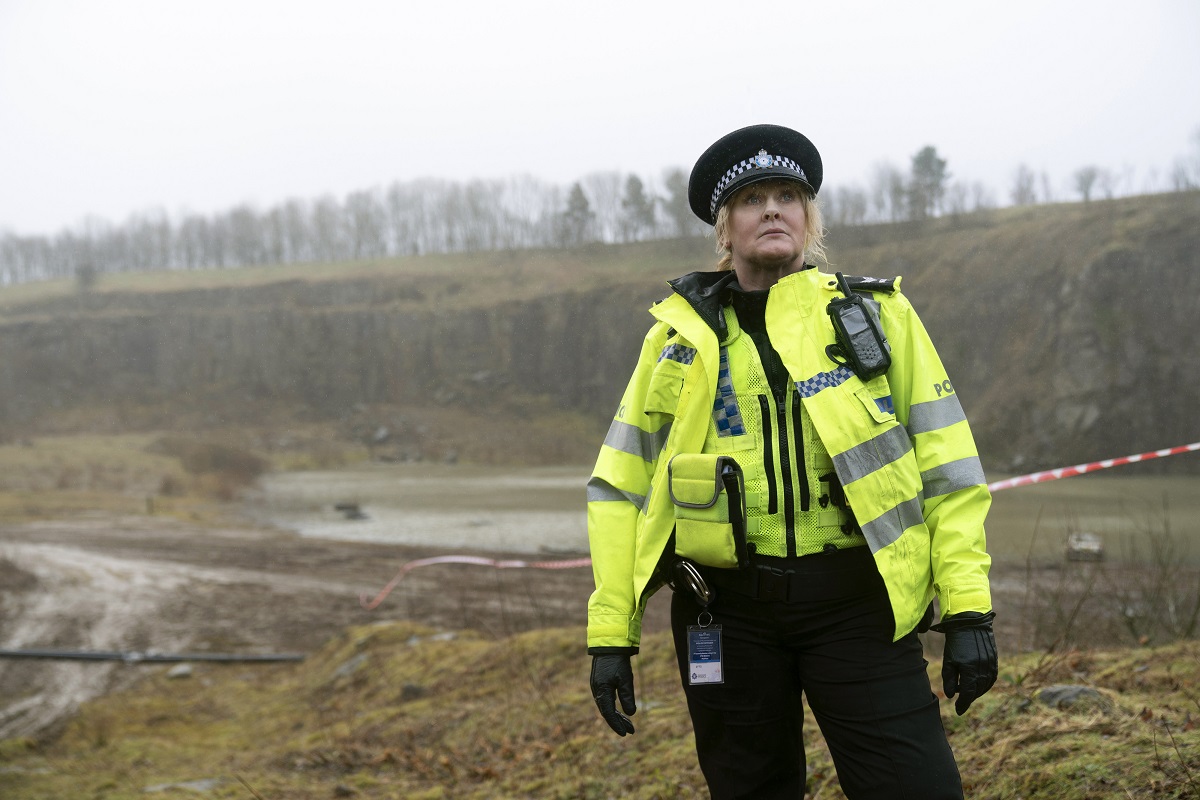 Happy Valley, Season 3 (FINAL SEASON)
Sarah Lancashire stars as Catherine Cawood, a West Yorkshire police sergeant who's faced more than her fair share of tragedy and hardship. Her community of Calder Valley is also known as Happy Valley for its drug problems – and her only daughter committed suicide after giving birth to a son.
In this epic final season, Catherine discovers the body of a gangland murder victim, setting off a chain of events that brings her right back to her old nemesis, rapist and murderer Tommy Lee Royce (James Norton, Grantchester). At the same time, her grandson is now 16 and beginning to form his own opinions about the relationship he'll have with Tommy (his biological father). As Catherine stares down the prospect of retirement, can she solve the case and get a bit of peace on the personal front?
Premieres May 22nd, with one new episode airing each Monday.
Acorn TV May 29th Premieres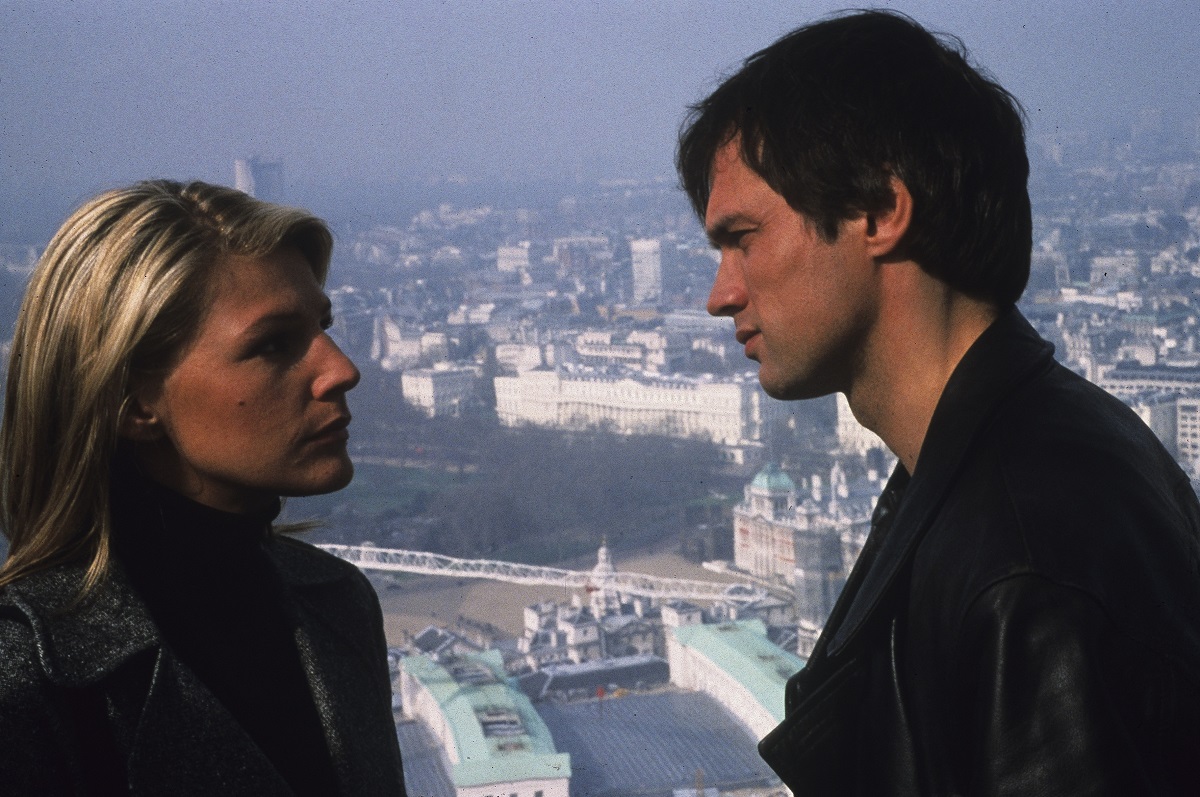 Rosamunde Pilcher's Winter Solstice (2003)
After losing her husband, Elfrida Phipps (Sinead Cusack) moves into a cottage and makes friends with the nearby Blundell family. Just when it seems she's getting her life back in order, tragedy strikes the Blundells. They all head north to Scotland for Christmas in an attempt to escape their grief, and a chance encounter leads to it being the best Christmas of their lives.
This 2003 miniseries is based on Rosamunde Pilcher's novel of the same name, and the cast also includes Sophie Schütt, Peter Ustinov, Geraldine Chaplin, and Jean Simmons.
Explore Beyond Acorn TV's May 2023 Premieres…
May brings plenty of great options, but if you need even more ideas on what to watch, check out the following…
Save it to Pinterest!