October British TV Premieres: What's New on Acorn TV for October 2020?
In some cases, we earn commissions from affiliate links in our posts.
Last Updated on September 12, 2020 by Stefanie Hutson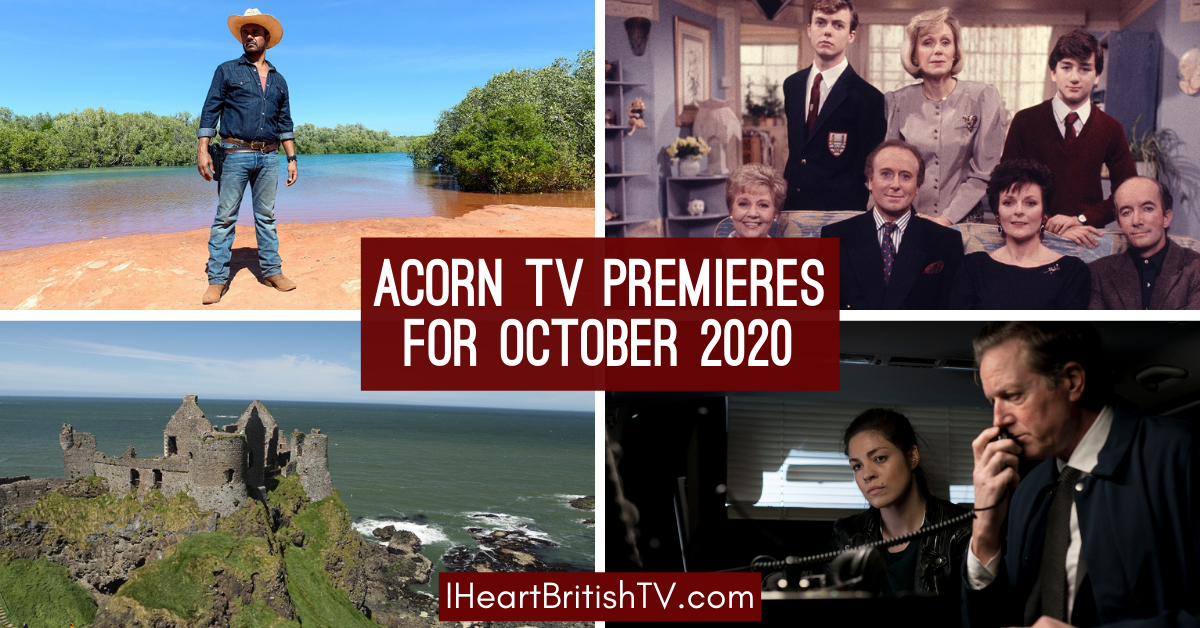 September's nearly over, and that means we have just a bit more than three more months left in this freakshow of a year. It also means it's time to look ahead and see what's in store for October on Acorn TV. While British content has been a bit sparse lately, there are a number of good crime dramas from New Zealand, Australia, and Europe. We're also excited to see Brenda Blethyn's The Labours of Erica coming to the service.
If you don't already subscribe to Acorn TV, you can sign up on their website HERE. If you have a smart TV that isn't compatible with their app (like a Samsung) or you prefer to subscribe through Amazon Video, you can sign up HERE instead.
Either way you do it, you get a free 7-day trial, and both offer easy online cancellation if you decide it's not for you. Both options have the same programming, though some people on slower internet connections have reported slightly smoother streaming on Amazon (and occasionally, a delay of a few hours for new programming to appear).
Acorn TV October 2020 Schedule of New Shows…

Continuing Series on Acorn TV in October 2020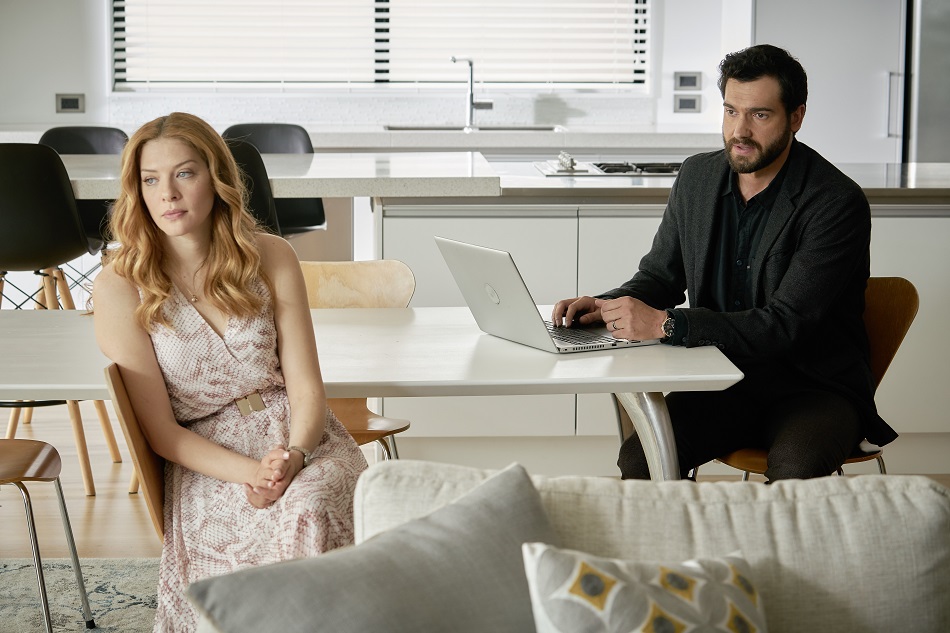 The Sounds
In this psychological thriller, a happily married Canadian couple moves to New Zealand to escape the husband's domineering family – but when he disappears soon after relocating, long-buried secrets come to light. The series was created and written by author Sarah-Kate Lynch (The House of Daughters), and it stars Rachelle Lefevre (Under the Dome)
Episode 7 – October 5
Episode 8 – FINALE – October 12
New British TV Shows on Acorn TV in October 2020
October 5th Premieres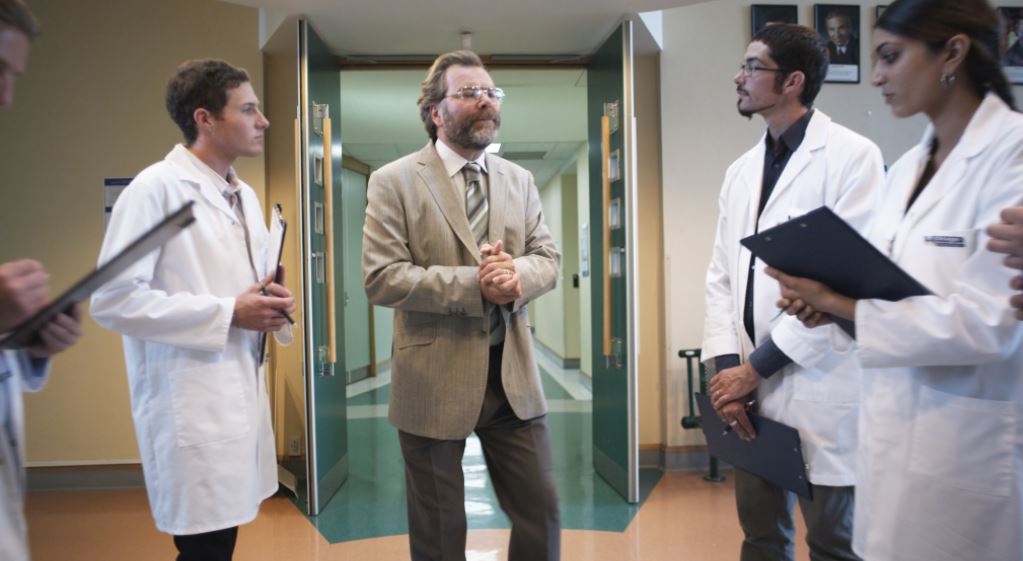 Bloodlines
It seems there will always be a few relatively smart people who think they're capable of committing the perfect murder – and this true crime movie tells the story of one of them. In November 1999, Dr. Colin Bouwer (Mark Mitchinson, Mystery Road), head of Psychiatry at Otago Hospital, decided to slowly kill his wife with insulin.
It was only through the observant young consulting physician Andrew Bowers (Craig Hall, A Place To Call Home) that he was caught. His efforts, along with those of Detective Brett Roberts (Will Hall, Netherwood), ultimately uncovered the truth of Annette Bouwer's murder.
Don't want to wait? You can watch this one HERE with Prime Video.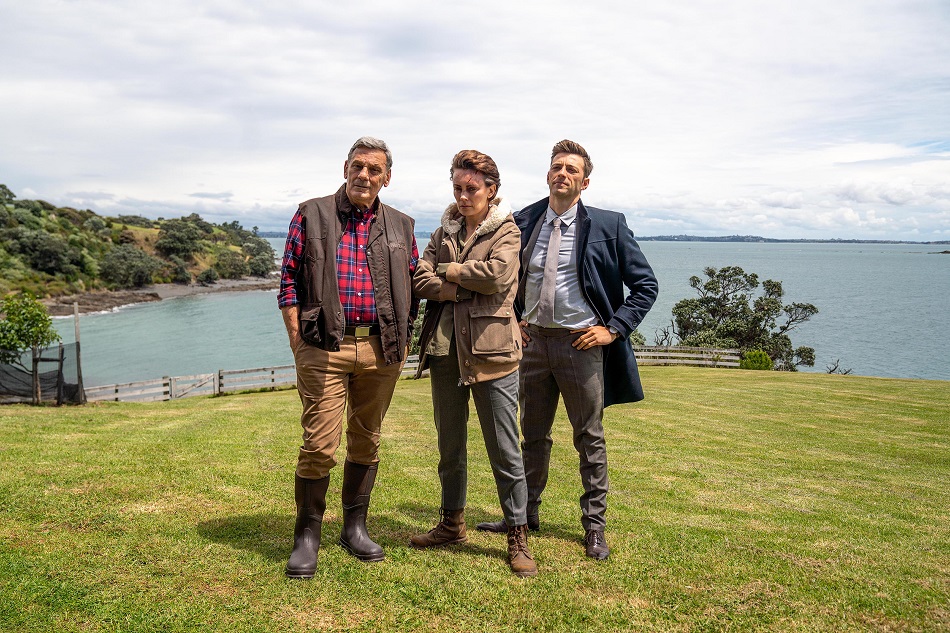 The Gulf
This six-part New Zealand-based series follows Detective Jess Savage (Kate Elliott, Wentworth) as she investigates crimes in Waiheke Island. After losing her memory in the same car crash that killed her husband, she sets her sights on finding the killer and bringing him or her to justice.
Unfortunately, her memory issues and increasing reliance on morphine make the investigation difficult, and she begins to become paranoid that someone is out to get her because of something she knows.
If you have a Sundance Now subscription, you can watch it now HERE.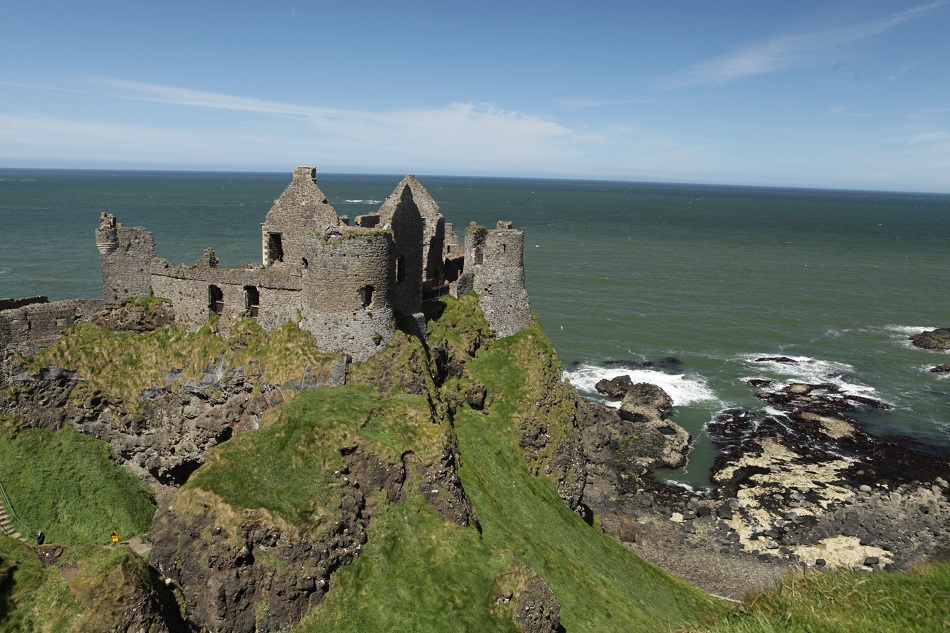 Tales of Irish Castles
Actor Simon Delaney hosts this six-part series about the stories and legends associated with some of Ireland's most majestic and interesting castles. Visiting Dublin, Blarney, Limerick, Trim, Carrickfergus, Kilkenny, Birr, and more, this series takes us on a journey around the island where more castles were built than in the rest of the British Isles combined (which is pretty impressive considering how many were built in Great Britain).
You can check out the trailer below:
https://www.youtube.com/watch?v=bqCVY0hwDJc
October 12th Premieres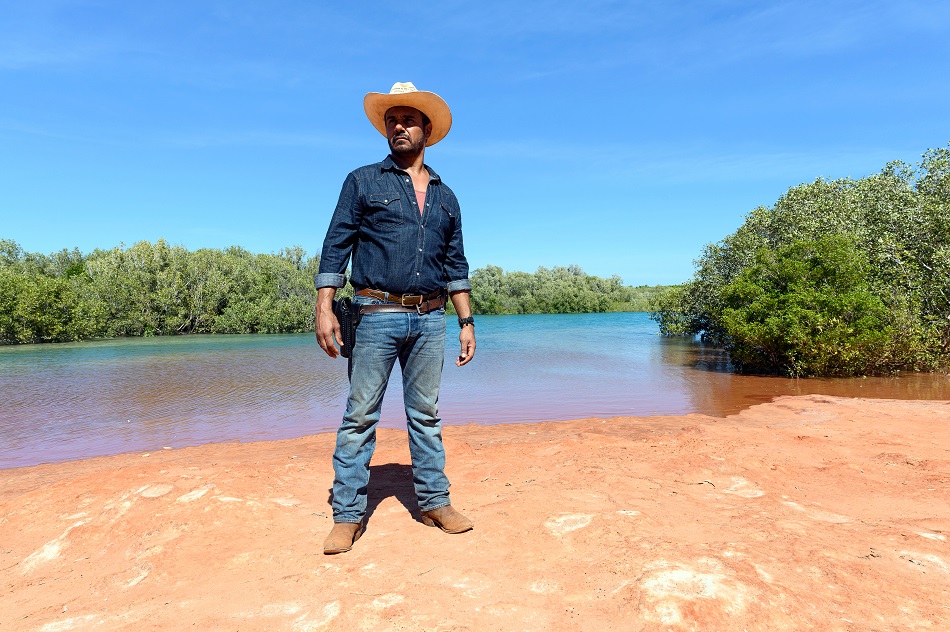 Mystery Road, Series 2
Aaron Pedersen (Jack Irish) stars as indigenous detective Jay Swan in this mystery series set in the Australian Outback. When a body is discovered among the mangroves in the coastal town of Gideon, he teams up with local constable Fran Davis (Jada Alberts, Wentworth) to solve the murder.
Not far off, a local archaeologist makes a discovery that could potentially help the case, but she hides it out of concern for the status of her dig.
Episodes 1 & 2 – October 12
Episode 3 – October 19
Episode 4 – October 26
Episode 5 – November 2 (our best guess)
Episode 6 – November 9 (our best guess)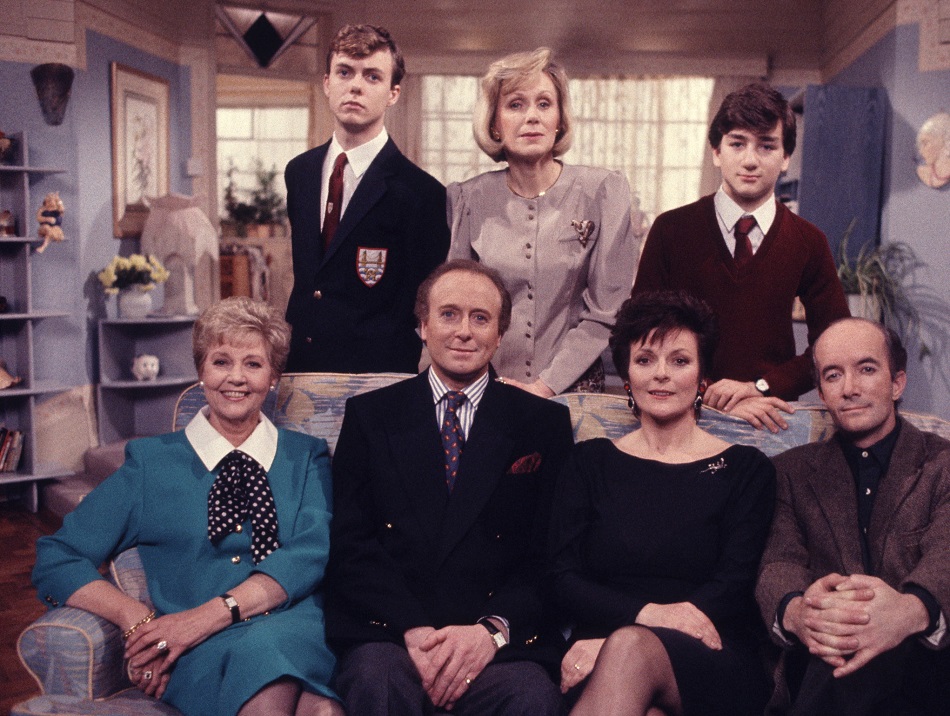 The Labours of Erica
Vera star Brenda Blethyn stars in this delightful retro comedy about a woman who has spent her whole life looking after everyone else. As her 40th birthday approaches, she revisits a list of all the things she wanted to accomplish by 40. In an instant, she gives up much of her current life in pursuit of something different and better.
Previously, this series was only available on DVD – and though it's aged a bit, it's definitely worth a watch.
October 19th Premieres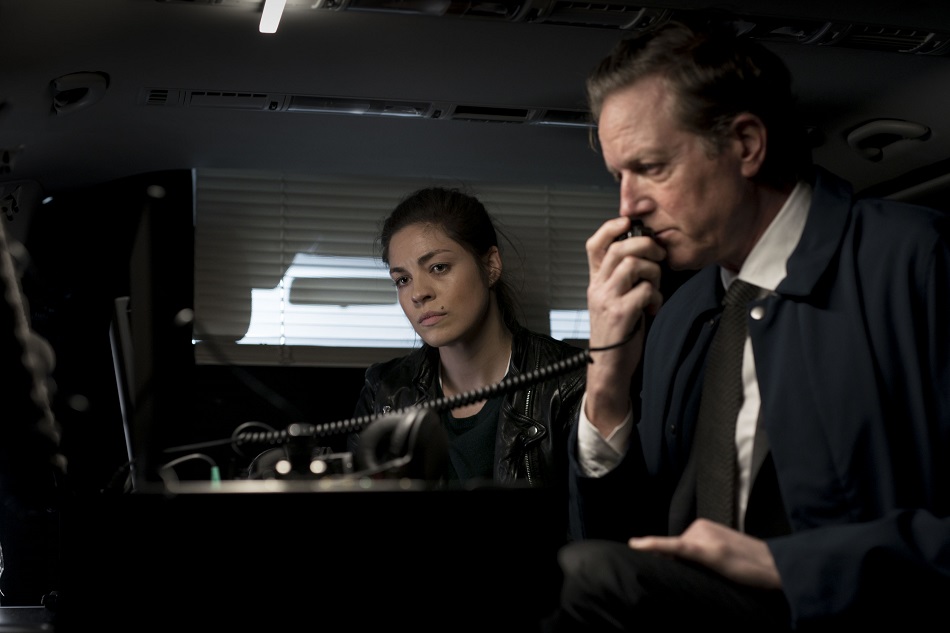 Darkness: Those Who Kill
This Danish crime drama follows two investigators looking into a series of murders in hopes of rescuing the next victim in time. When a young woman disappears from the streets of Copenhagen, only Detective Jan Michelsen (Kenneth M. Christensen, The Legacy) believes she could still be alive. Joining forces with an expert profiler (played by Natalie Madueño, Follow the Money), they discover the disappearance is linked with another kidnapping and murder 10 years prior.
You can check out the trailer below: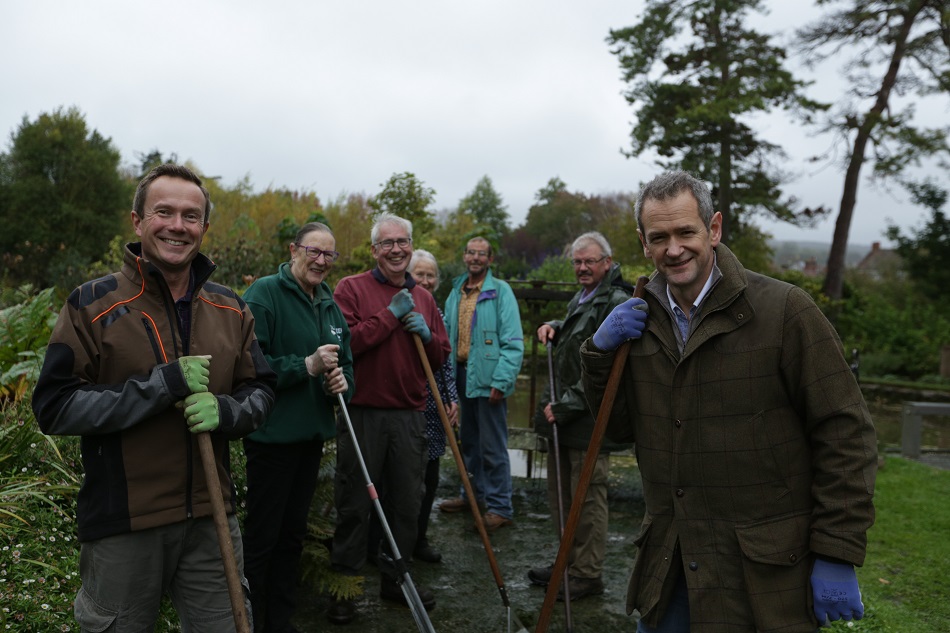 Heavenly Gardens
This two-part BBC One series follows garden lover Alexander Armstrong and garden designer Arit Anderson as they visit some of the loveliest sacred gardens around the UK. It includes visits to The Bishop's Palace in Somerset, Pluscarden Abbey in the Scottish Highlands, Cambridge University, and Alnwick Castle's unique gardens in Northumberland.
October 26th Premieres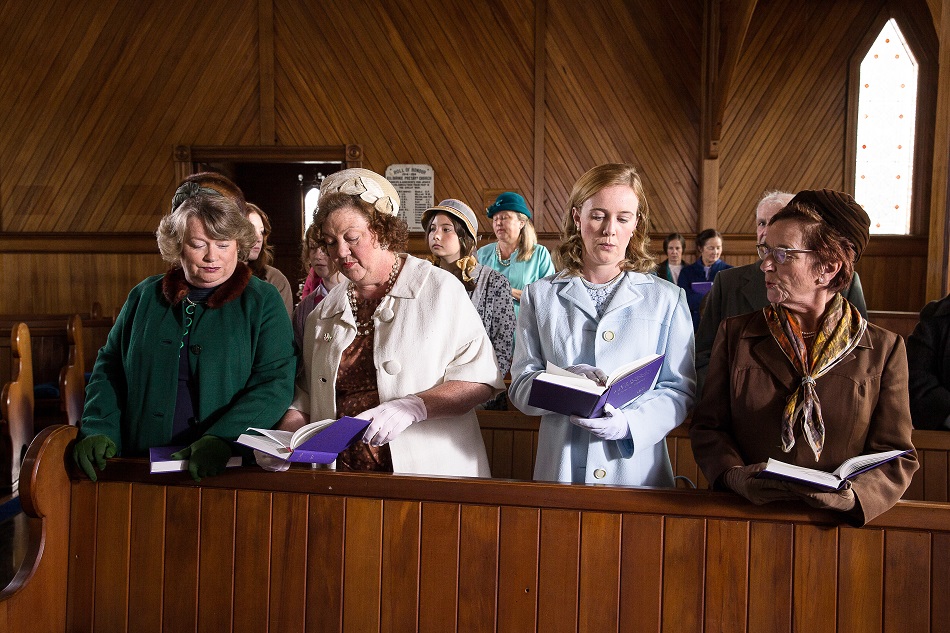 How to Murder Your Wife
This dark comedy tells the true story of Alfred Benning, the mild-mannered animal welfare inspector who ended up becoming a famous murderer at the age of sixty-five. The unlikely murderer decided life is simply too short to live with a woman you can't stand – so the obvious solution is to hack her into bits.
Can't wait? You can watch this movie on Amazon HERE.
What Do You Think of the October 2020 Acorn TV Premieres?
What's your pick of the upcoming new releases on Acorn in October? Is there anything you've been eagerly awaiting? Let us know your thoughts in the comments!
Save it to Pinterest!