March British TV Premieres: What's New on Acorn TV for March 2020?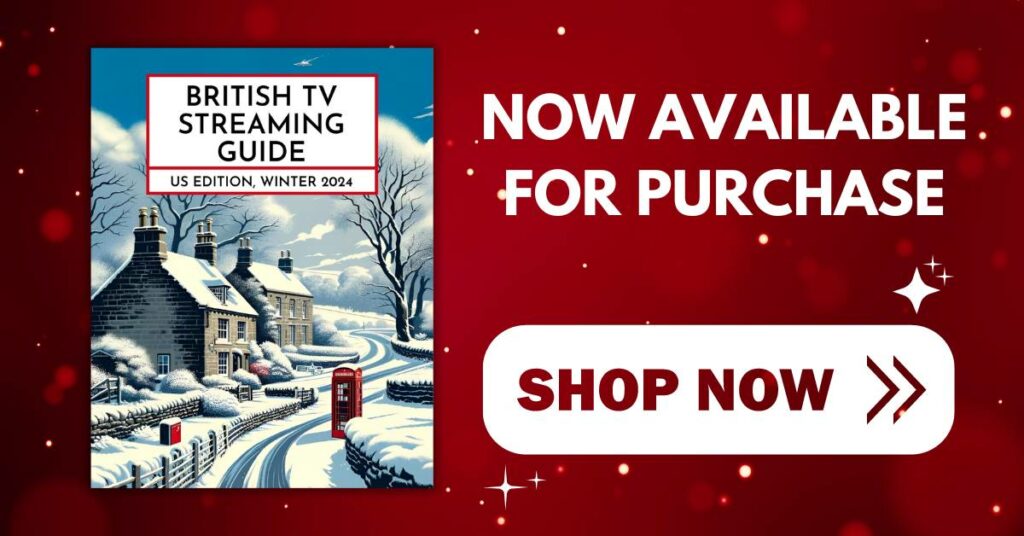 The British TV Streaming Guide: US Edition, Winter 2024 is now available. Get yours HERE.
In some cases, we earn commissions from affiliate links in our posts.
Last Updated on February 21, 2020 by Stefanie Hutson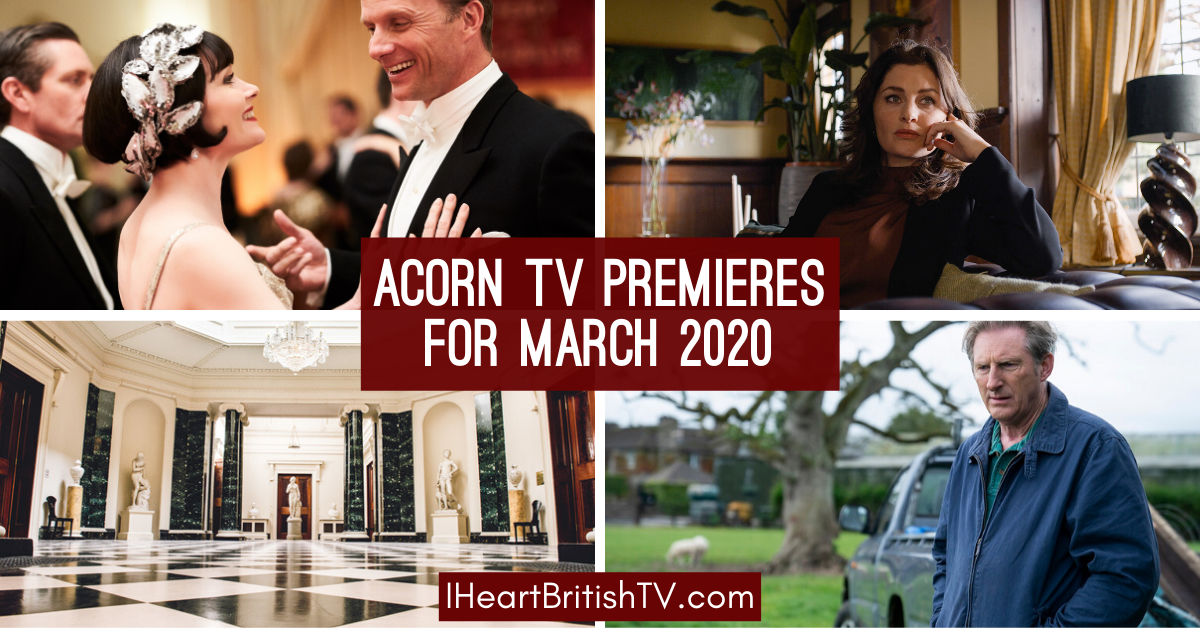 For many people, there's just one announcement here that matters – the Miss Fisher movie! Miss Fisher & the Crypt of Tears arrives on Acorn TV on March 23rd, and it will also be in select theatres this month.
Miss Fisher's not the only thing coming to Acorn in March, though. We've got the full list of new and continuing releases below.
If you don't already subscribe to Acorn TV, you can sign up on their website HERE. If you have a smart TV that isn't compatible with their app (like a Samsung) or you prefer to subscribe through Amazon Video, you can sign up HERE instead. Either way you do it, you get a free 7-day trial, and both offer easy online cancellation if you decide it's not for you. Both options have the same programming, though some people have reported slightly smoother streaming on Amazon (and occasionally, a delay of a few hours for new programming to appear).
New British TV Shows on Acorn TV in March 2020

Continuing Series on Acorn TV in March 2020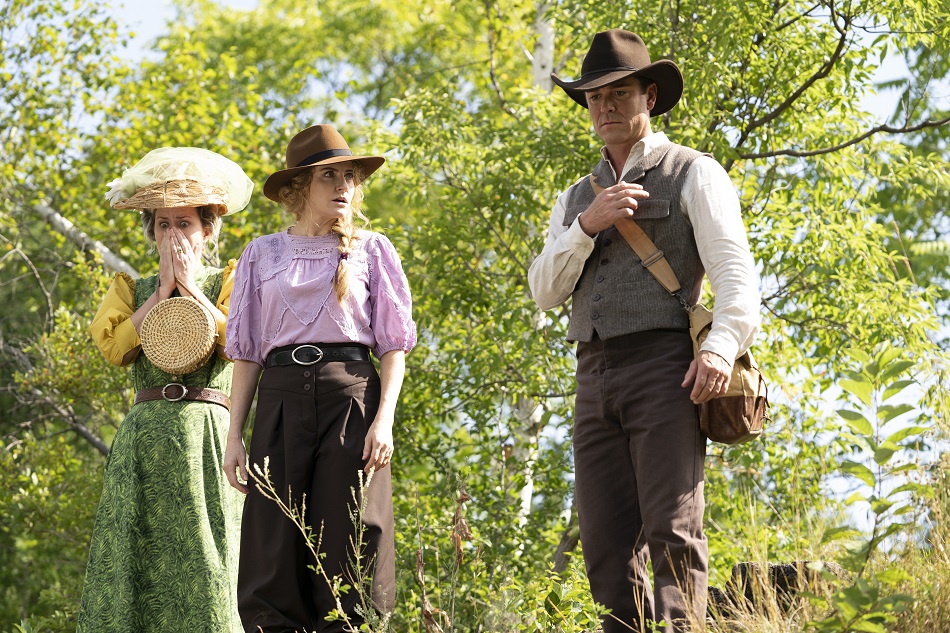 Murdoch Mysteries
Having premiered in January, Murdoch Mysteries will continue to air new Season 13 episodes through the month of March. This Canadian series follows Detective William Murdoch (Yannick Bisson) as he uses "radical" forensic techniques like UV light and fingerprinting to solve mysteries in turn-of-the-century Toronto.
March 2 – Episode 12, Fox Hunt. When a body is found during a fox hunt, saboteurs are suspected.
March 9 – Episode 13, Kill Thy Neighbour. When an unpleasant neighbour is murdered, a lengthy trail of evidence leads to Detective Murdoch.
March 16 – Episode 14, In the Company of Women. Julia Ogden and Effie Newsome try to untangle the death of a hair salon owner whose murder was outside Murdoch's jurisdiction.
March 23 – Episode 15. In the Trail of Terrance Meyers. Detective Murdoch, Dr. Ogden, and Inspector Backenreid are summoned to a secret tribunal attempting to prosecute a spy for treason.
March 30 – Episode 16, Rigid Silence. Detective Murdoch and Dr. Ogden investigate the mysterious suicide of a prison inmate.
March 2 Premieres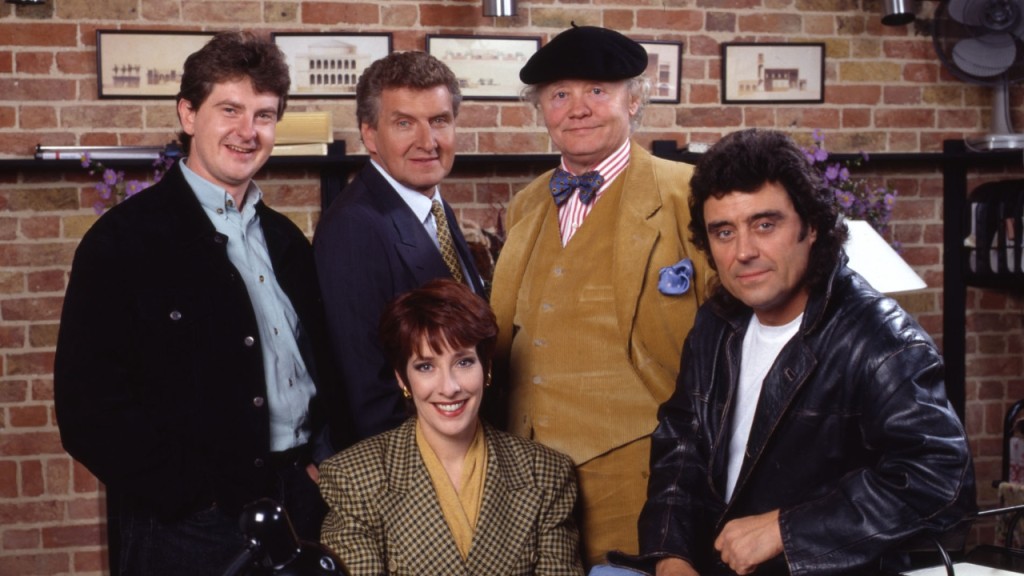 Lovejoy, Series 3
The February 2020 Acorn TV premieres brought us Seasons 1 and 2 of Lovejoy, and March brings Seasons 3 and 4. Season 4 won't be far behind,
Based on the successful novels of Jonathan Gash, this highly-rated BBC series stars Ian McShane (Deadwood, American Gods) as a rakish antique dealer gifted at sorting the real from the fakes. Which should help, given the shady, dangerous nature of his business, one where certain collectors would kill for the perfect set of antique pistols-quite literally.
It's a wild, unregulated world flooded with aristocrats, con men, and criminals, all of whom Lovejoy goes up against with the help of his young, mopey assistant Eric (Chris Jury, The Big Game), the perpetually intoxicated Tinker (Dudley Sutton, The Football Factory), and Lady Jane Felsham (Phyllis Logan, Downton Abbey), an upper-cruster who serves as his confidante and frequent rescuer.
March 9 Premieres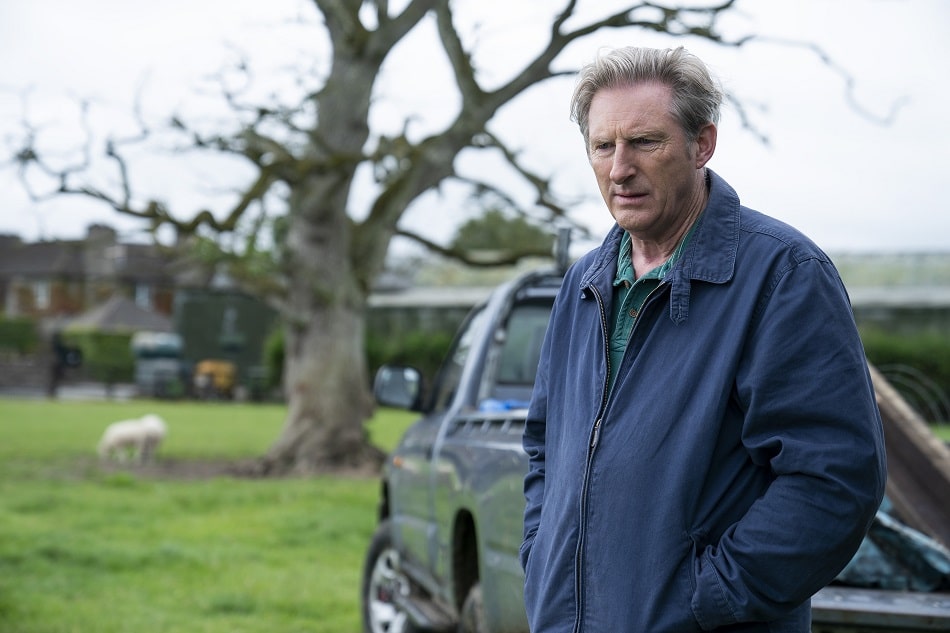 Blood, Series 2
Compared to atmospheric British mysteries Broadchurch and The Killing by critics and called "a dark, addictive and unmissable crime drama" by The Guardian, this highly-rated Irish psychological mystery stars BAFTA nominee Adrian Dunbar (Line of Duty) as Jim Hogan, a respected ex-doctor in a small Irish town with a family full of secrets.
Episodes 1 and 2 premiere on the 9th, and the remaining episodes will air on:
March 16 – Episode 3
March 23 – Episode 4
March 30 – Episode 5
April 6 – Episode 6 (finale)
Watch the Season 2 trailer below: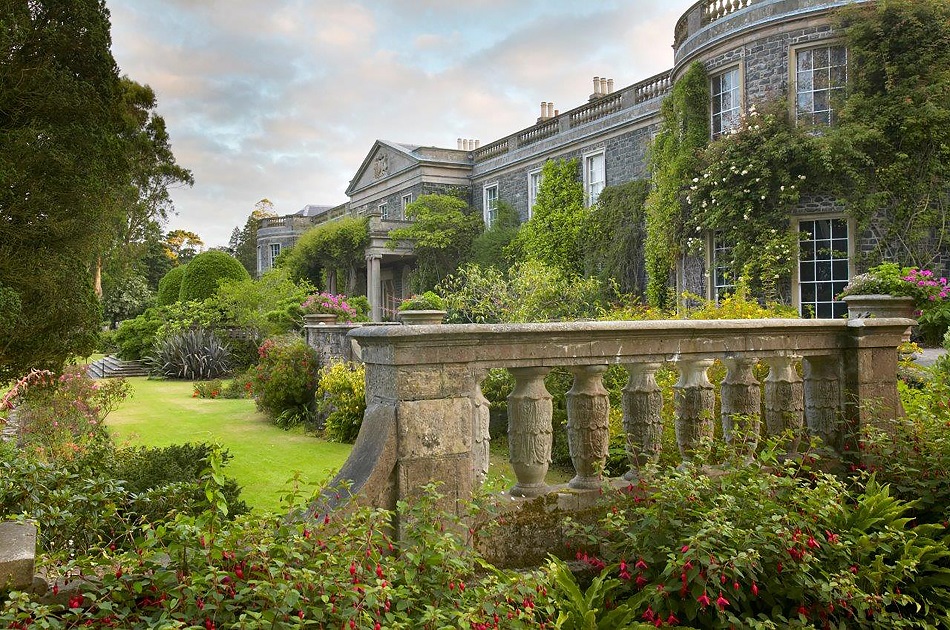 Mount Stewart: The Big House Reborn
This fascinating documentary series grants exclusive access to capture the trials and tribulations of the £8 million restoration of Mount Stewart in Northern Ireland. Filmed over 3 years, see this National Trust-owned 18th Century neo-classical manor house and its extensive gardens restored to their former glory. For more than 200 years, The Mount Stewart House was the luxurious summer home of one of the most influential political and land-owning dynasties in Ireland.
For those who are especially curious, note that you CAN visit Mount Stewart. It's a National Trust property, and they hold regular hours for the public to visit. Learn more HERE.
Check out the trailer below:
March 16 Premieres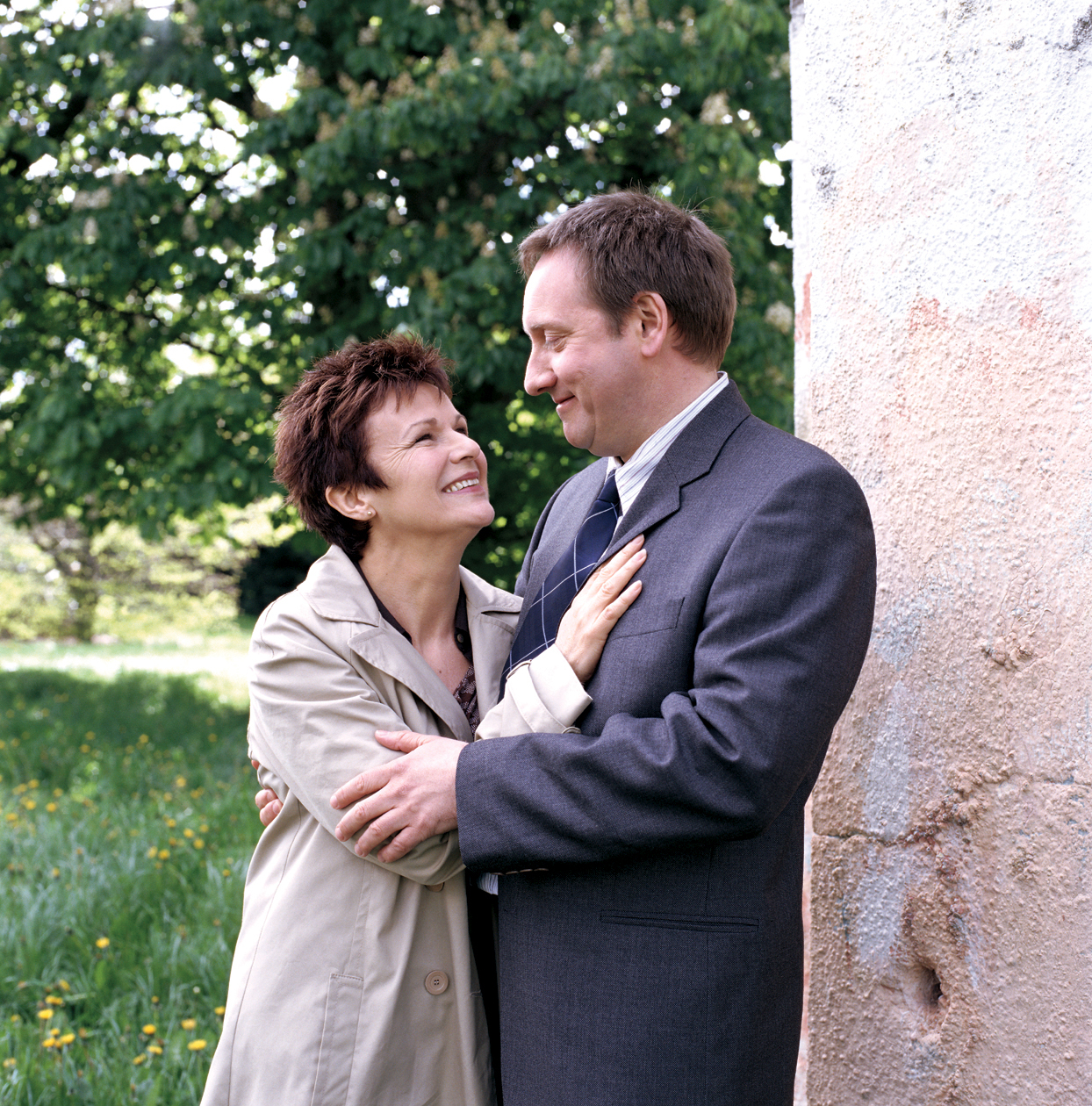 The Return
In this 2003 movie, Lizzie Hunt (Julie Walters, Billy Elliot, Harry Potter), a former alcoholic, is locked up for the murder of her husband and, after ten years in prison, returns home to the village where her son (Glen Barry, Dracula Untold) is now living. Having been drunk on the night of the murder, she has no recollection whatsoever of events, yet accepts her guilt.
As time goes on, her recollection starts to return and she begins to realise she may have been doing time for someone else. Neil Dudgeon (Midsomer Murders) plays a policeman and an old flame of Lizzie's who becomes a very supportive ally. The Guardian raves, "Julie Walters was as mesmerising as ever, inhabiting the character so effectively that you forgot you were watching Julie Walters."
Check out the trailer below:
March 23 Premieres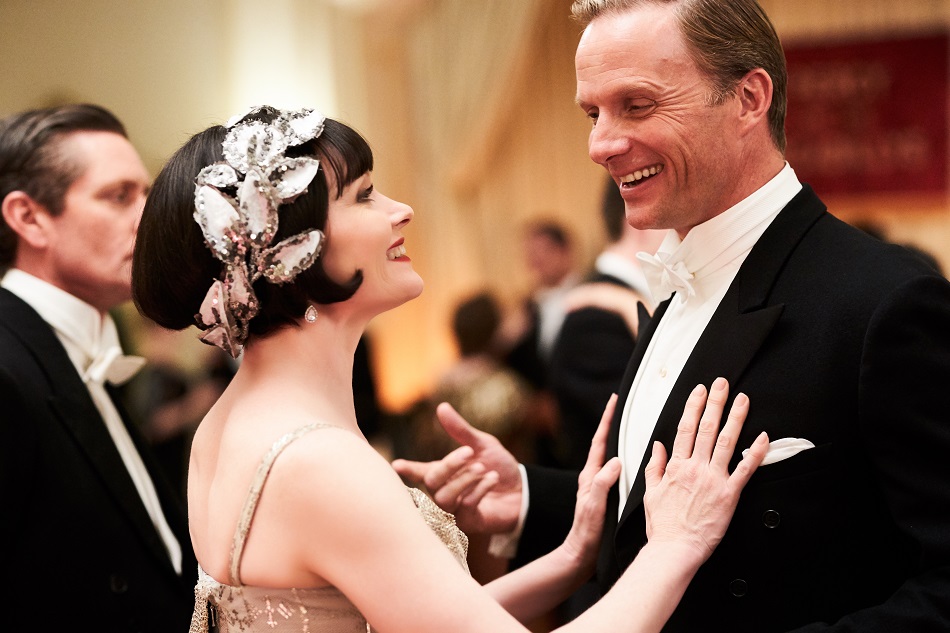 Miss Fisher & the Crypt of Tears – Acorn TV Feature Film
Essie Davis returns to the role of Phryne Fisher, the Melbourne-based, sophisticated and seductive detective and adventurer. In this new feature film, she takes leave of Melbourne and journeys through British Palestine and London, freeing a Bedouin girl from unjust imprisonment and unraveling a wartime mystery involving priceless emeralds and ancient curses. Nathan Page also returns as DI Jack Robinson.
Check out the official trailer below: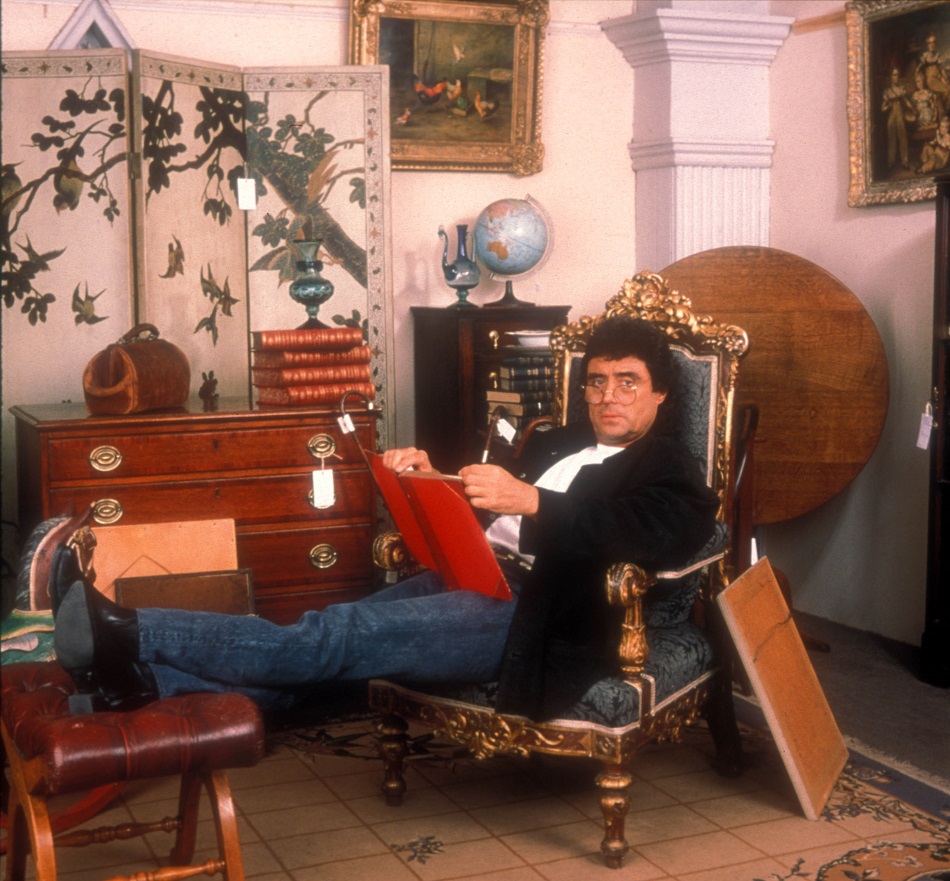 Lovejoy, Series 4
Lovejoy continues with another series on March 23. Full description appears above on March 2nd's listing.
March 30 Premieres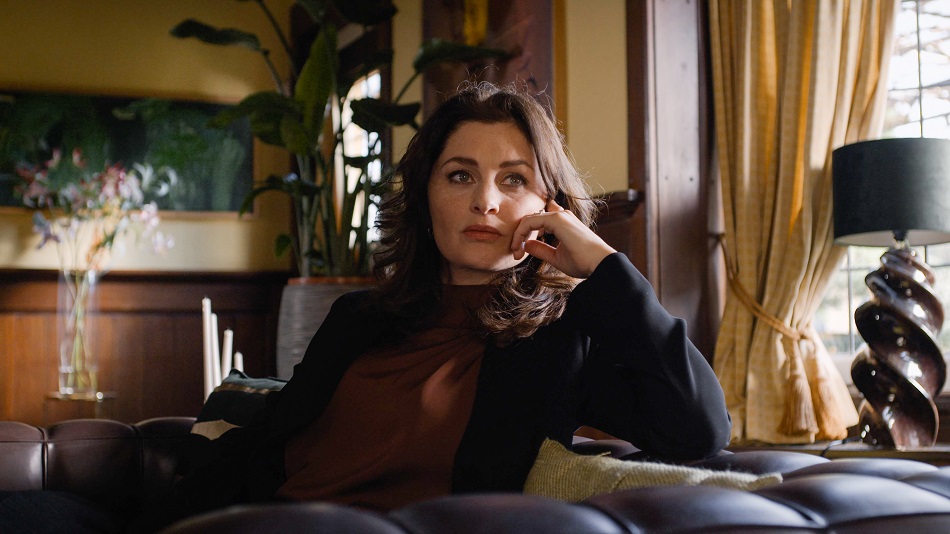 The Schouwendam 12 (Dutch)
In the popular foreign-language drama series The Oldenheim 12, a village community was caught up in a number of inexplicable disappearances, but after an intensive search for the truth, the culprit was unmasked and all of the questions were answered. In this follow-up, we get to know the people who live and work in another Dutch village, Schouwendam, located on the water.
Once again (as one would expect in a village-based mystery), there are secrets and unexpected connections among all of the people we meet – for years, the villagers of Schouwendam have been worried about two mysterious disappearances of two teenagers in the summer of 1995. Not only do we follow the tension in the present day, but we also see what happened 25 years ago that led up to the double disappearance. Like its precursor, The Schouwendam 12 is a series about the relationships within a village community put under pressure by life-changing events and about the hunt for a culprit that engages the viewer in its puzzles.
Liverpool 1, Series 1 & 2
This gritty, Liverpool-based police drama dives into the city's underworld. We follow the vice squad at Bridewell as they fight drug dealers, paeodophiles, pimps, and porn peddlers in this rough-around-the-edges port city.
Samantha Womack stars as DC Isobel de Pauli. Mark Womack and Paul Usher also appear.
Check out the trailer below:
What Else is Coming up on Acorn TV?
We can also look forward to Deadwater Fell on April 6th, and Series 2 of Balthazar on April 20th. Gold Digger is expected to arrive sometime this summer.
What's Do You Think of the March 2020 Acorn TV Premieres?
What's your pick of the upcoming new releases? Is there anything you've been eagerly awaiting? The new Miss Fisher movie should be great, and we're always pleased to see Lovejoy around for repeat binge watching. Mount Stewart looks to be interesting, too.
Save it to Pinterest!