December British TV Premieres: What's New on Acorn TV for December 2021?
In some cases, we earn commissions from affiliate links in our posts.
Last Updated on February 3, 2022 by Stefanie Hutson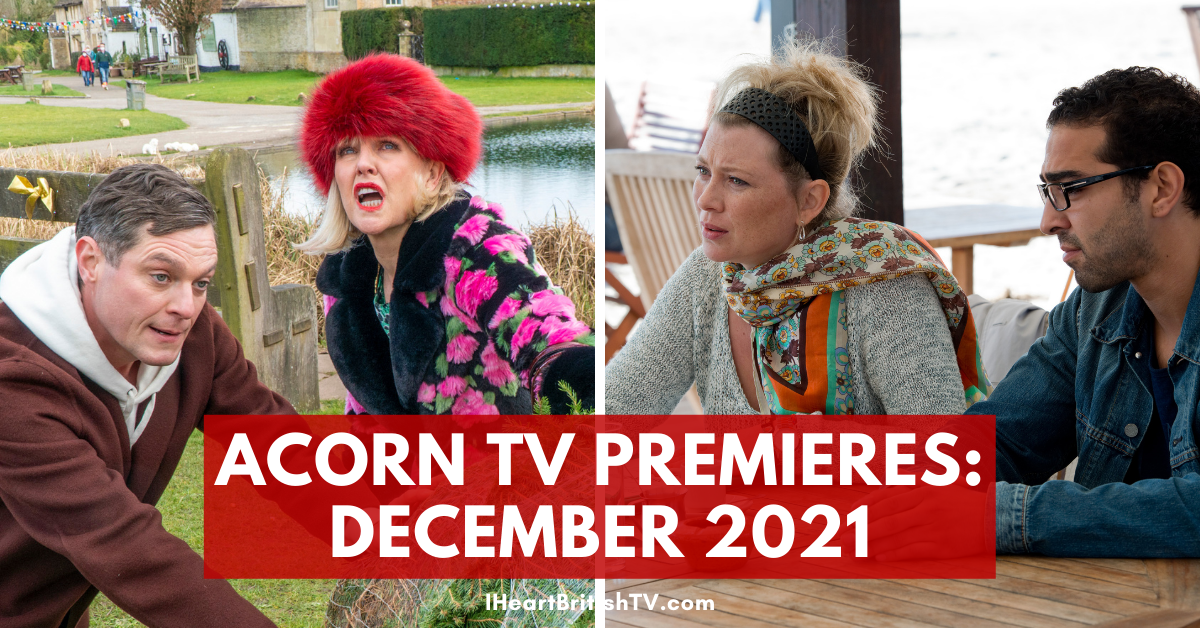 We're approaching the last month of what's been, for many, another tough year. Though TV can't fix everything, it's always nice to relax with a good show – and Acorn TV's December premiere list has some good ones.
If you don't already have an Acorn TV subscription, you can sign up on their website HERE. Use code IHBT30 to get an extended free trial period (30 days vs. the usual 7).
If you have a smart TV that isn't compatible with their app (like a Samsung) – or if you just prefer to subscribe through Amazon's Prime Video service, you can sign up HERE instead.
Both offer easy online cancellation if you decide it's not the thing for you. Both options have the same programming, though some people report that one or the other performs better for them (in terms of streaming quality).
Acorn TV December 2021 Premiere Schedule…

Continuing British TV Shows on Acorn TV in December 2021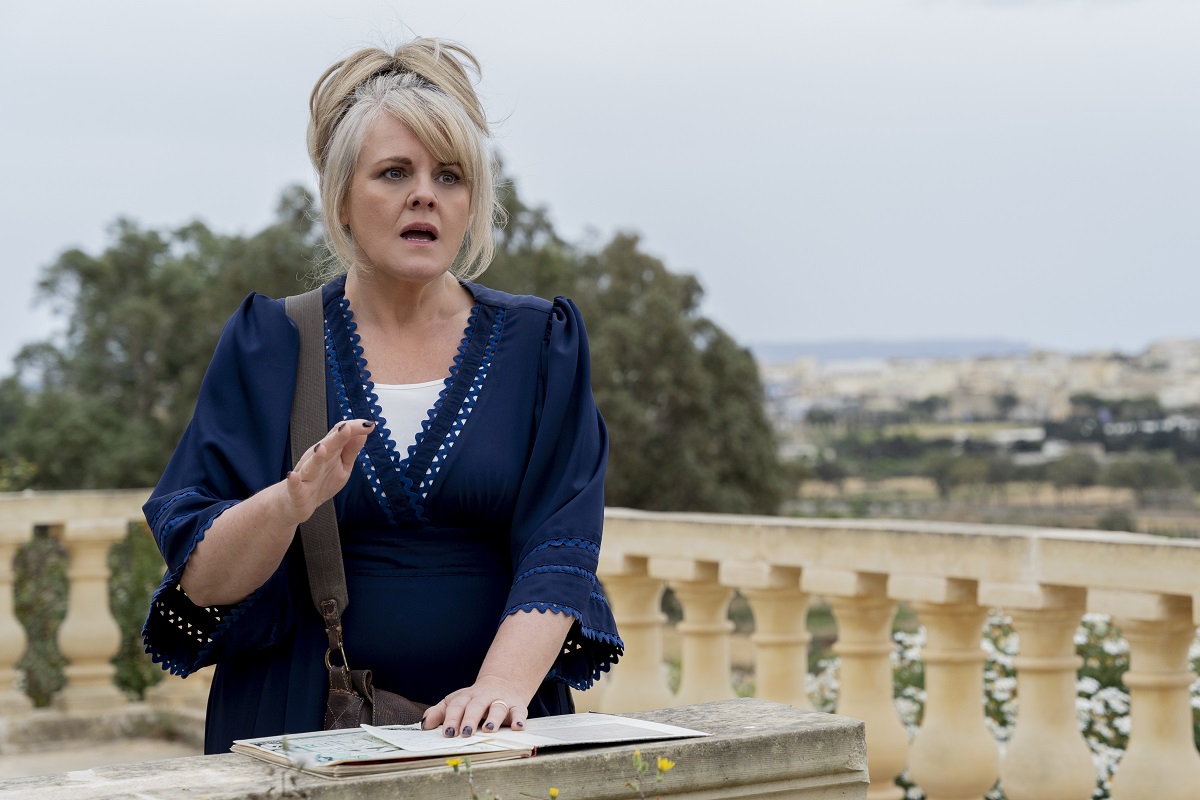 The Madame Blanc Mysteries (2021)
This Acorn TV Original Series follows Jean White, a well-respected antiques dealer who runs a successful business in the beautiful county of Cheshire, England. The series begins on a rainy morning in England when Jean learns her husband Rory died on his way home from one of their favourite antique sourcing spots in the South of France.
She soon finds that not only is her husband dead, but everything they had is gone. The shop has been re-mortgaged, everything valuable has been pawned off, and since she thought they were doing well, she spent all the money in their joint account on Rory's funeral. Even the valuable ring he was supposed to be bringing home is gone. Her solicitor informs her that the only thing left is their cottage in the French antiques hub of Saint Victoire. With that in mind, she does the only logical thing: she heads there to get some answers.
The December schedule for this one is as follows:
December 6th – Episode 5 of 6
December 13th – Episode 6 of 6
New British TV Shows on Acorn TV in December 2021
Acorn TV December 6th Premieres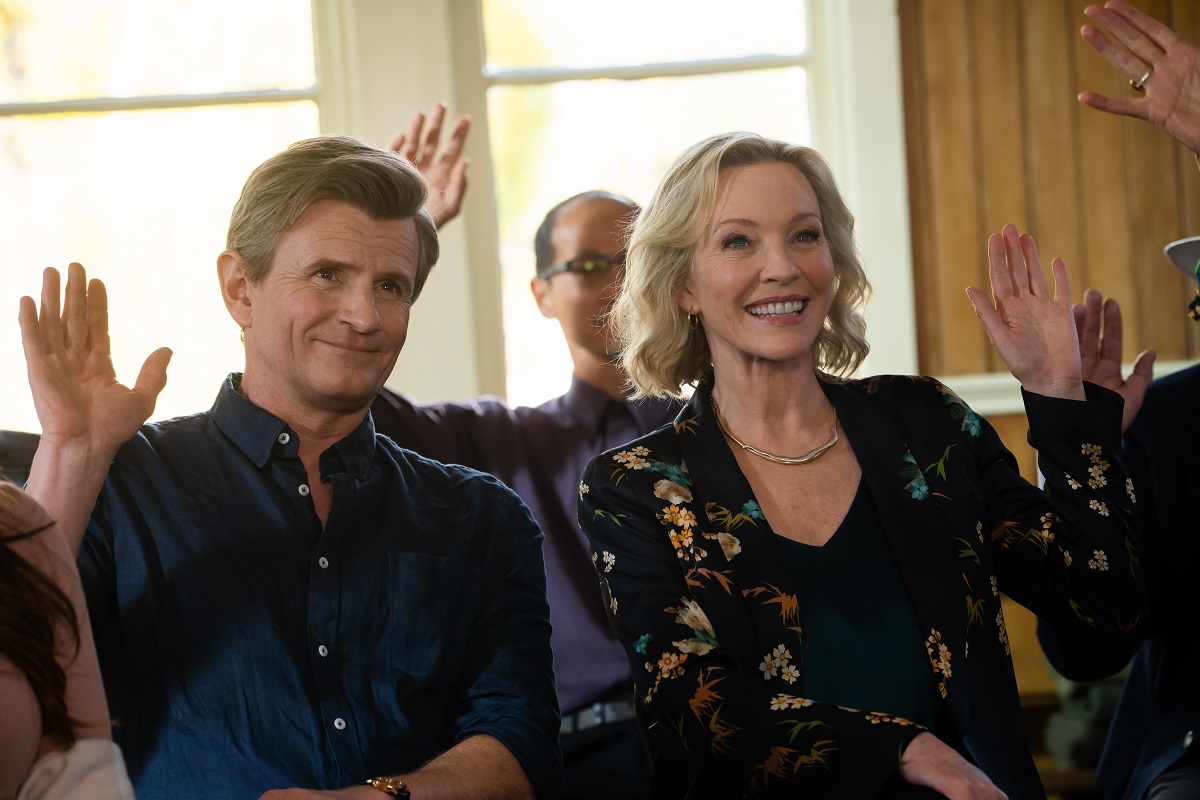 Under the Vines (2021)
This light romantic drama follows a Sydney socialite who learns she's inherited a New Zealand winery from her recently deceased stepfather. She heads over for a short vacation to check it out before selling up, only to learn she has a co-owner – a grumpy British lawyer who had hoped to take refuge in the winery after a series of unfortunate personal events.
While they don't like each other and neither of them have any experience, they'll have to work together to make it successful if they want to get a good price.
The December premiere schedules is as follows:
December 6th – Episodes 1 & 2 of 6
December 13th – Episode 3 of 6
December 20th – Episode 4 of 6
December 27th – Episode 5 of 6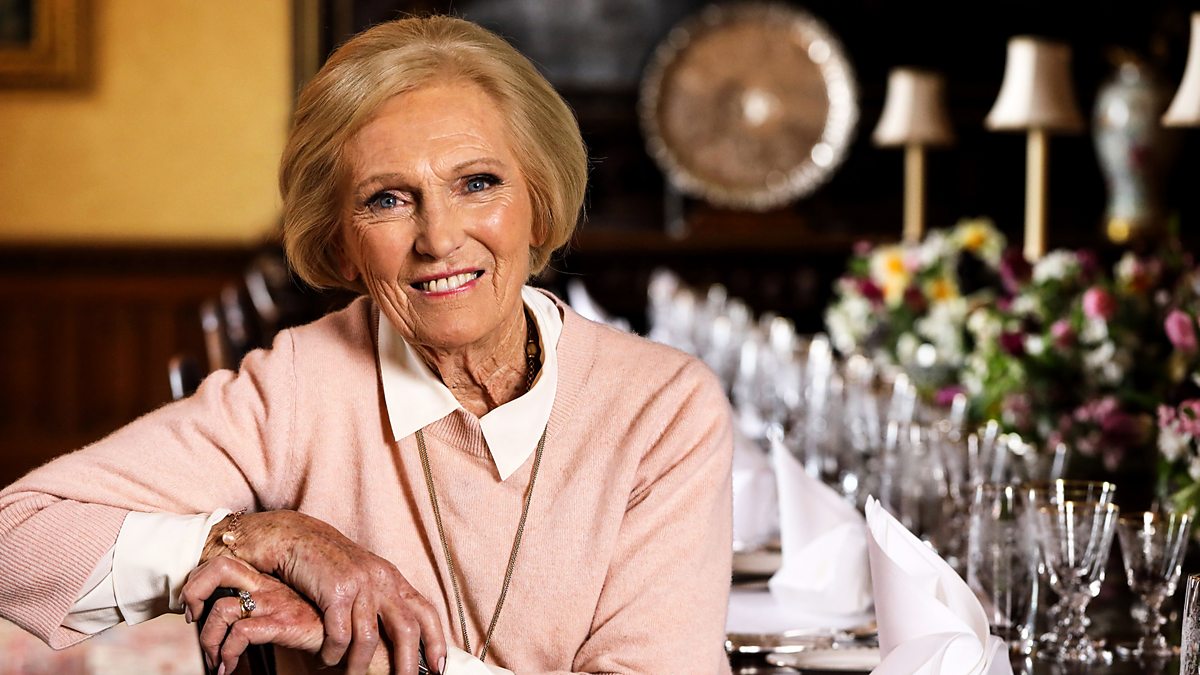 Mary Berry's Country House Secrets
In this four-part series, Mary Berry gets behind-the-scenes access to some of the UK's most spectacular country houses. She ventures beyond the tourist areas to show us the families that occupy the homes and how they live today. Also premiering on December 6th: Mary Berry's Country House at Christmas
Acorn TV December 13th Premieres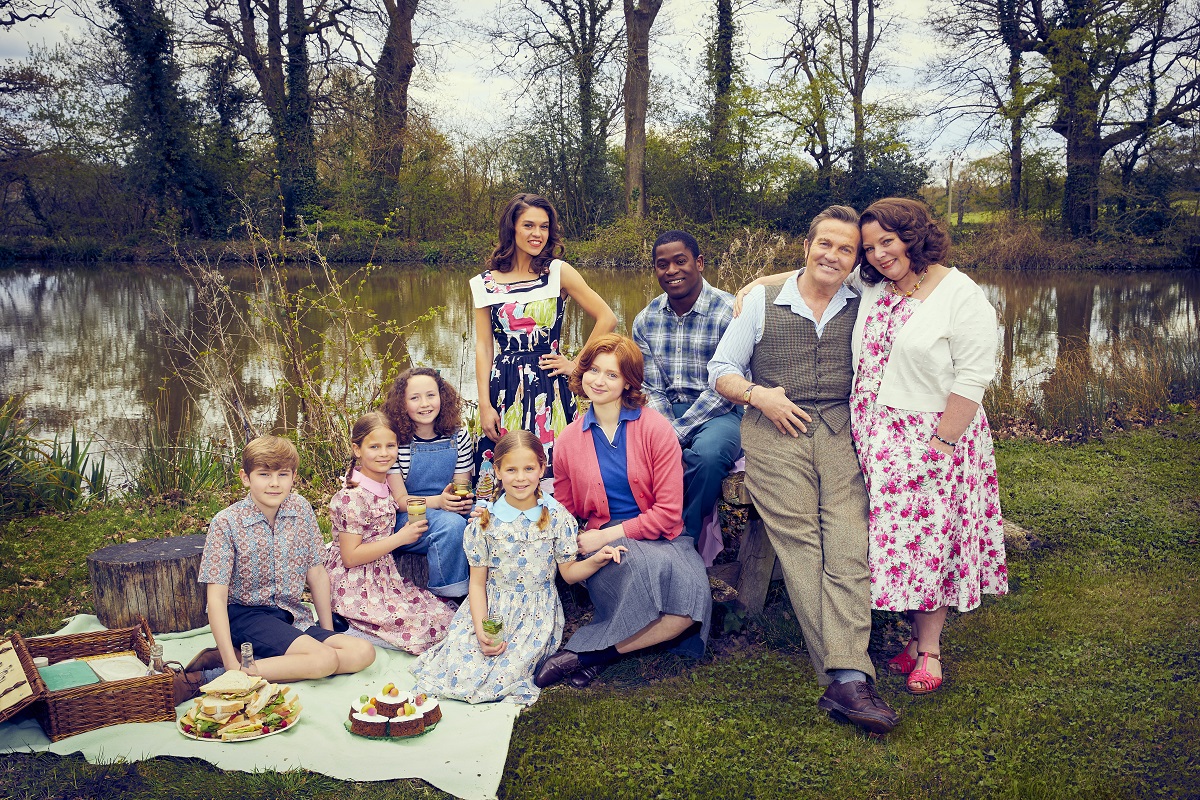 The Larkins (2021)
This adaptation of H.E. Bates' novel, The Darling Buds of May, follows the adventures of the always-scheming Larkin family in the Kent countryside. Set in the 1950s, the series is a mix of village life and family "adventures". Bradley Walsh (Law & Order UK), Joanna Scanlan (No Offence) and Sabrina Bartlett (Bridgerton) are among the stars.
The December new episode schedule is as follows:
December 13th – Episods 1 & 2 of 6
December 20th – Episode 3 of 6
December 27th – Episode 4 of 6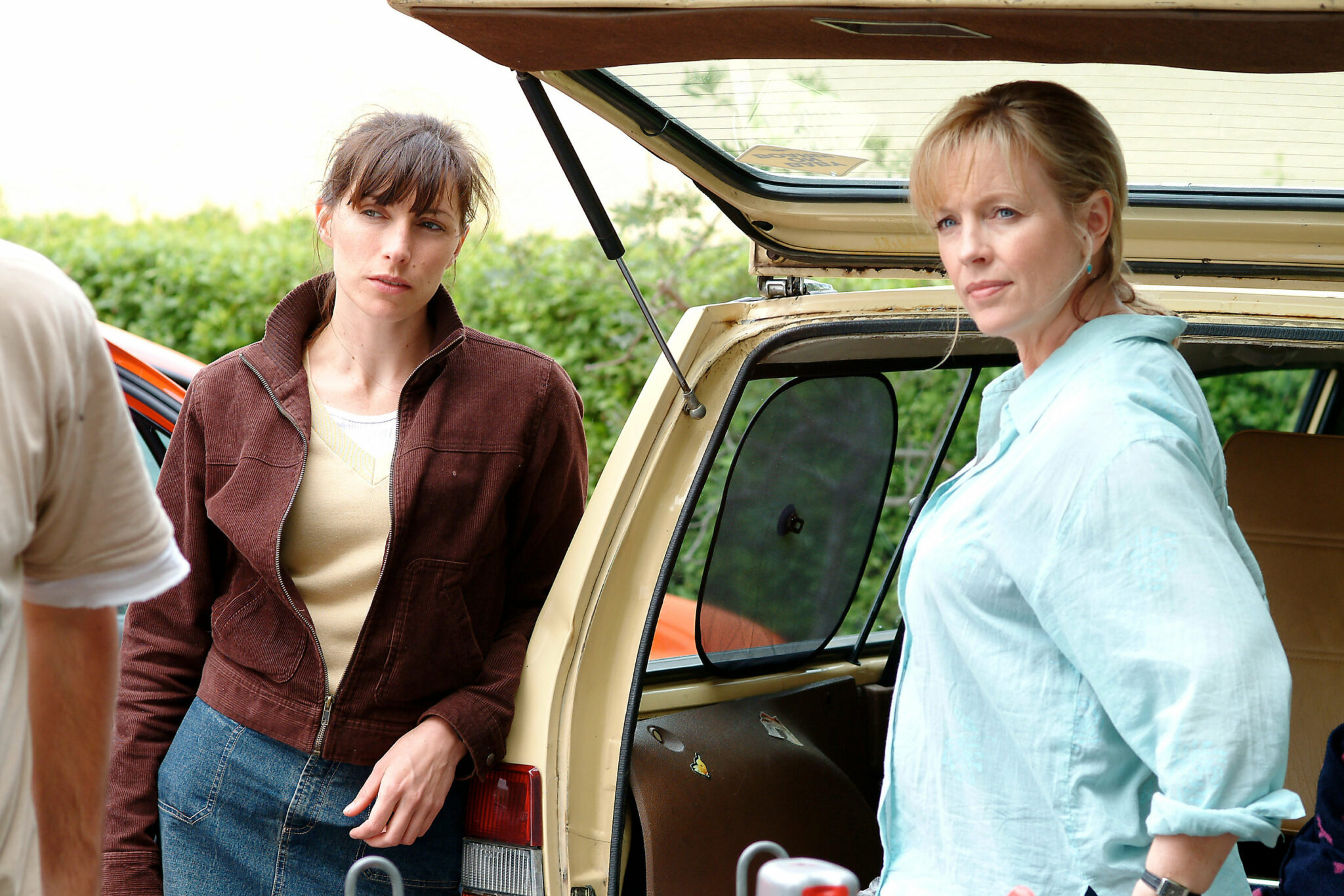 Small Claims (2004 to 2006)
Starring Rebecca Gibney (Under The Vines) and Claudia Karvan (Love My Way), this series follows a couple of Australian mums who become unlikely suburban sleuths. The series is made up of three TV movies.
Acorn TV December 20th Premieres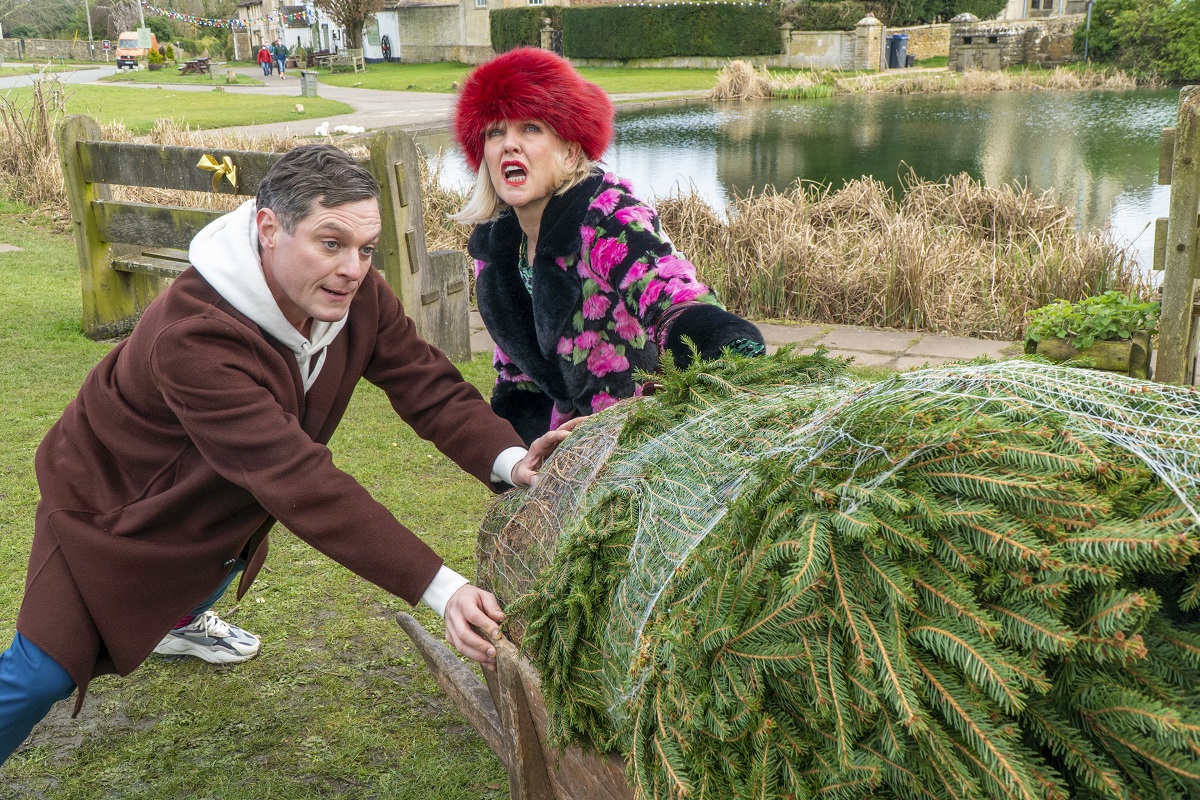 Agatha Raisin, "Kissing Christmas Goodbye"
Ashley Jensen returns as Agatha Raisin in this holiday-themed feature-length episode based on the Agatha Raisin novel "Kissing Christmas Goodbye". She's hired to protect a woman, but when the woman is murdered anyway, she'll have to figure out who did it. Suspects include local villagers and the woman's own children.
The remainder of Season 4 will premiere in early 2022. Catch up on previous episodes HERE.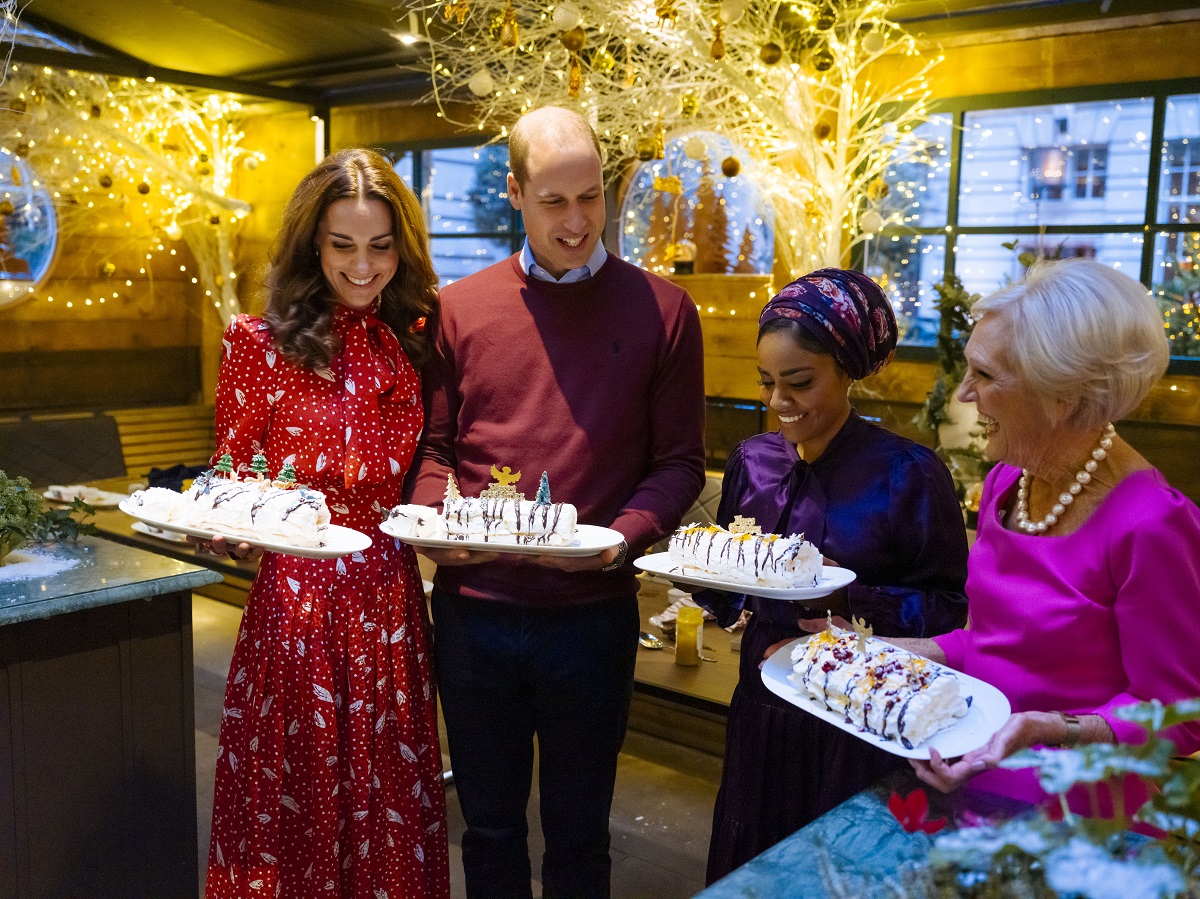 A Berry Royal Christmas (2019)
Mary Berry teams up with Will and Kate to celebrate the holidays and prepare a special meal for a group of people working and volunteering over Christmas.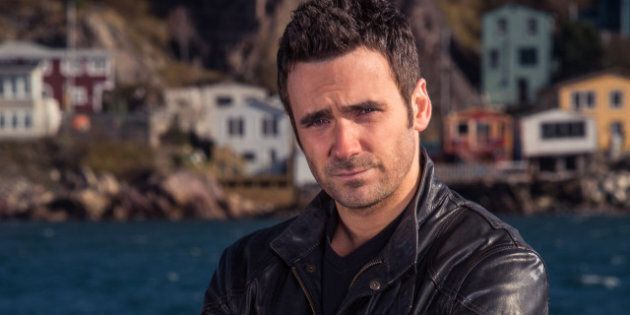 Republic of Doyle, Season 5
This delightful crime dramedy follows a father and son investigative agency in lovely Newfoundland. Allan Hawco stars as the rough-around-the-edges PI Jake Doyle, while Sean McGinley (Bleak House) plays his father and partner Malachy Doyle.
Acorn TV December 27th Premieres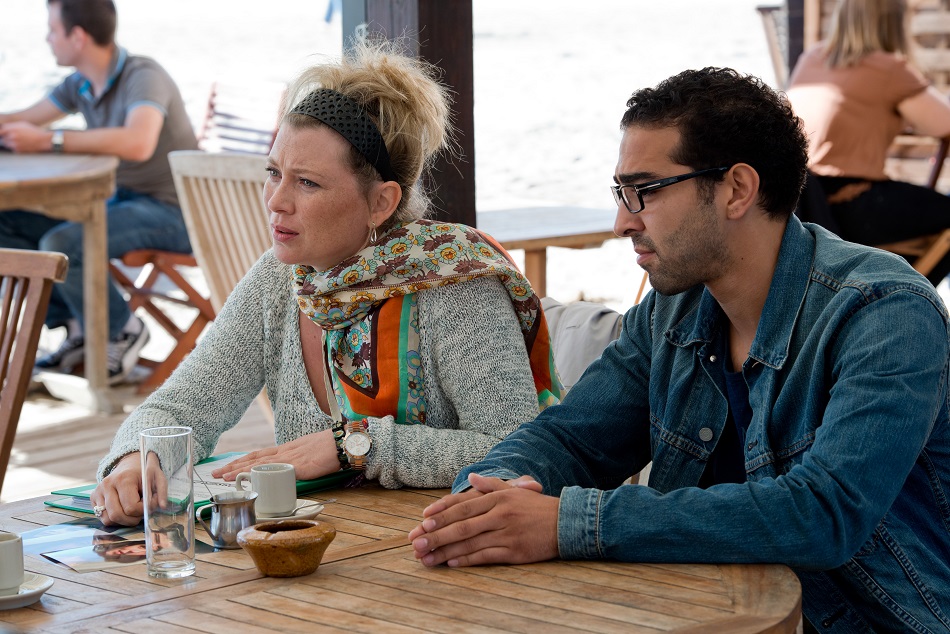 Candice Renoir, Season 3
UPDATE: This premiere was delayed, and season 3 of Candice Renoir has now been pushed to February 2022.
If the Acorn TV folks have gotten even half as many emails about this one as we have, they've surely been going crazy while trying to work out the rights to bring us more of Candice Renoir. Finally, in December, we'll be able to enjoy the next set of episodes in this fun French series.
Candice Renoir (Cécile Bois) is a French policewoman and single mother of four. After putting her career on hold for a decade, she's returning to work in a port town in the South of France. Now, she'll face the challenging task of solving crime while balancing the need to care for her family.
What Do You Think of the December 2021 Acorn TV Premieres?
What will you be watching next month on Acorn TV? Around here, we're most excited to see new Candice Renoir and Agatha Raisin – but we'll probably give Under the Vines a try, too.
Save it to Pinterest!