What's New on Acorn TV? Acorn TV April 2023 Premieres (US)
In some cases, we earn commissions from affiliate links in our posts.
Last Updated on April 7, 2023 by Stefanie Hutson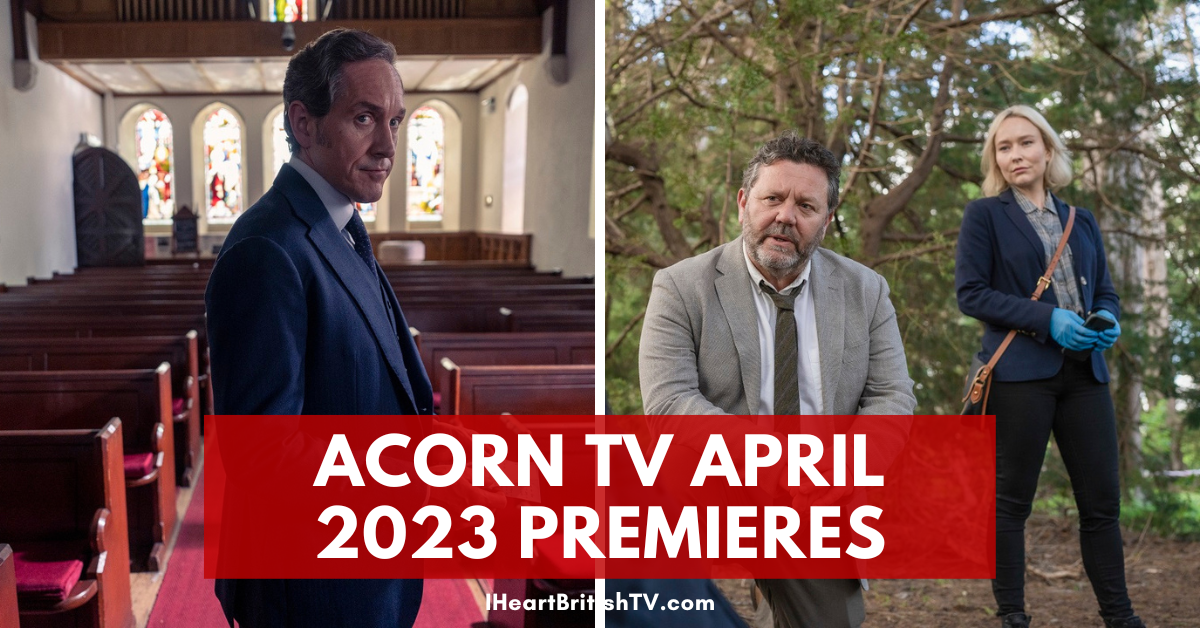 Heading into April, it looks like we're in for another solid month of Acorn TV premieres – including the latest seasons of Dalgliesh and Brokenwood Mysteries. Keep reading for the full list + descriptions.
If you don't already have Acorn TV, you can sign up HERE. If your smart TV isn't compatible with the Acorn TV app, or if you just prefer the convenience of Amazon's Prime Video platform and combined billing (for those who use multiple streaming services via Amazon), you can sign up HERE instead.
Regardless of how you subscribe, it's easy to cancel ONLINE when and if you choose. Both options have the same programming (we've checked on a number of occasions), but some people report that one or the other seems to give them a better streaming experience – and Amazon occasionally has a very slight delay when adding or removing shows.
What's New On Acorn TV? The Acorn TV April 2023 Schedule…

Continuing British TV Shows on Acorn TV in April 2023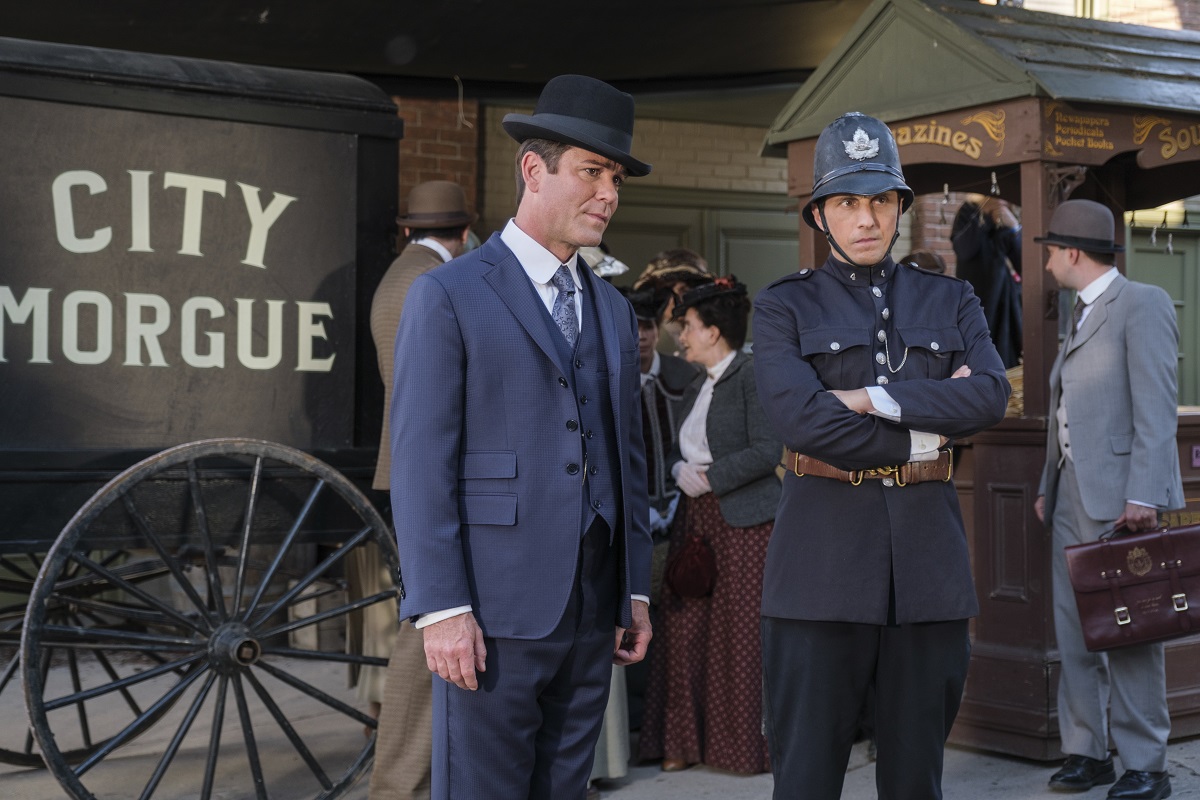 Murdoch Mysteries, Season 16
The Victorian-era Canadian mystery stars Yannick Bisson as Detective William Murdoch, a man who uses what was then "cutting edge" forensics to solve a variety of interesting and challenging crimes.
New episodes will air weekly on Mondays, with the following schedule for March:
April 3rd: Episode 3, "The Write Stuff" – When a writer is murdered at a literary event, Brackenreid finds a drinking buddy in fellow monarchist Rudyard Kipling and Ogden befriends Edith Wharton, but Crabtree is snubbed by former protégé Lucy Maud Montgomery.
April 10th: Episode 4, "Promising Young Ladies" – A racy burlesque show thrills audiences at Violet Hart's salon, but after a patron is found murdered, the investigation reunites Crabtree with old flame Nina Bloom. Brackenreid contends with morality-minded citizens irate over the bawdy show.
April 17th: Episode 5, "Murdoch Rides Easy" – Murdoch suspects foul play after a motorbike enthusiast plunges to his death over a cliff during a demo of his superfast machine. He enlists inventors William Harley and Arthur Davidson to assist the investigation by reassembling the motorbike.
April 24th – Episode 6, "Clean Hands" – While teaching at a rural clinic, Ogden is surprised when a badly injured man is brought in, abandoned, and then dies. After Murdoch determines it was blunt-force trauma, the couple go undercover at a Mennonite colony to investigate the killing.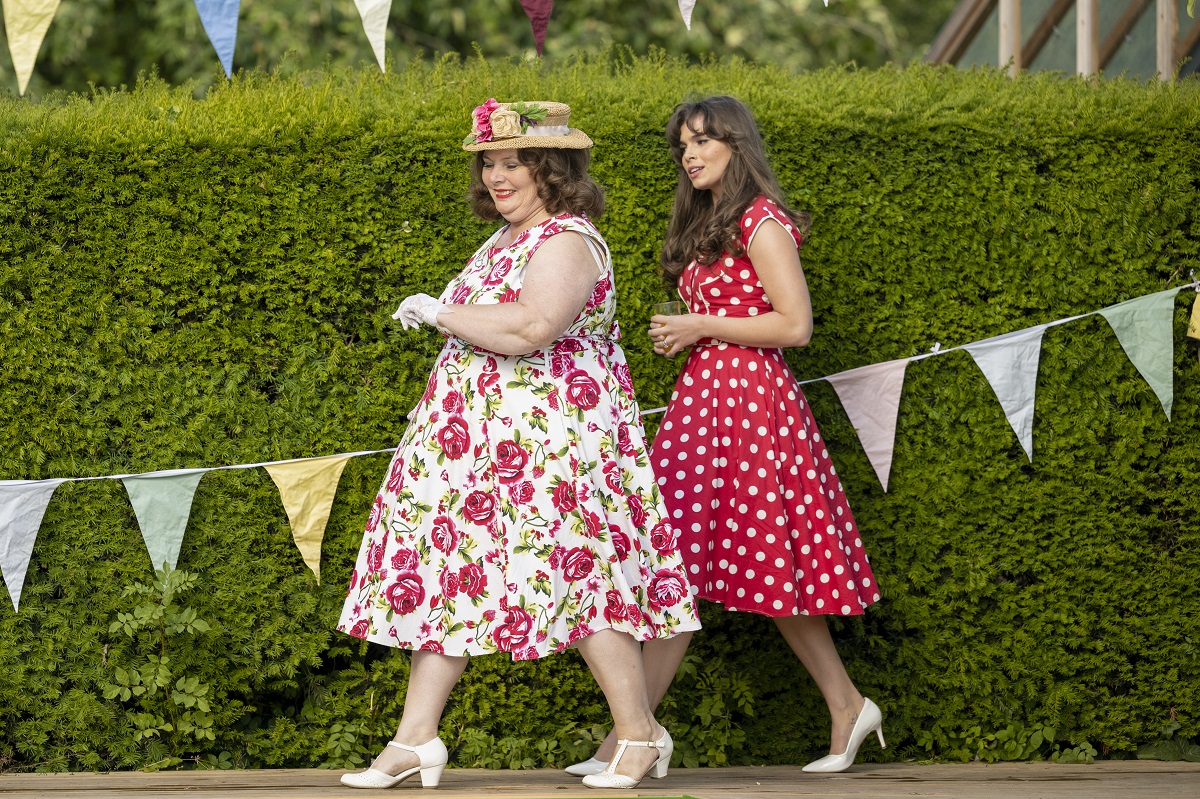 The Larkins, Season 2
This updated adaptation of the novel "The Darling Buds of May" by HE Bates follows the wheeling and dealing Larkins family. Set in the 1950s, the series is a mix of village life and family adventures. Bradley Walsh (Law & Order UK), Joanna Scanlan (No Offence) and Sabrina Bartlett (Bridgerton) are among the stars.
The last two episodes of season 2 will be released as follows:
April 3rd – Episodes 5 & 6 of 6

"Pop in Prison" – Primrose and her newspaper editor Harvey dig up more evidence of Jerebohm's dodginess, and Ma has enlistedthe help of Angela Snow's eminent but ancient QC father.
"Vengeance" – Norma confesses to Ma that Pop was set up by the Jerebohms who blackmailed the magistrate Sprague. Ma
organizes her own sting operation against Pinkie, helped by PC Harness who is desperate to make amends with
Pauline.
New British TV Shows on Acorn TV in April 2023
Acorn TV April 3rd Premieres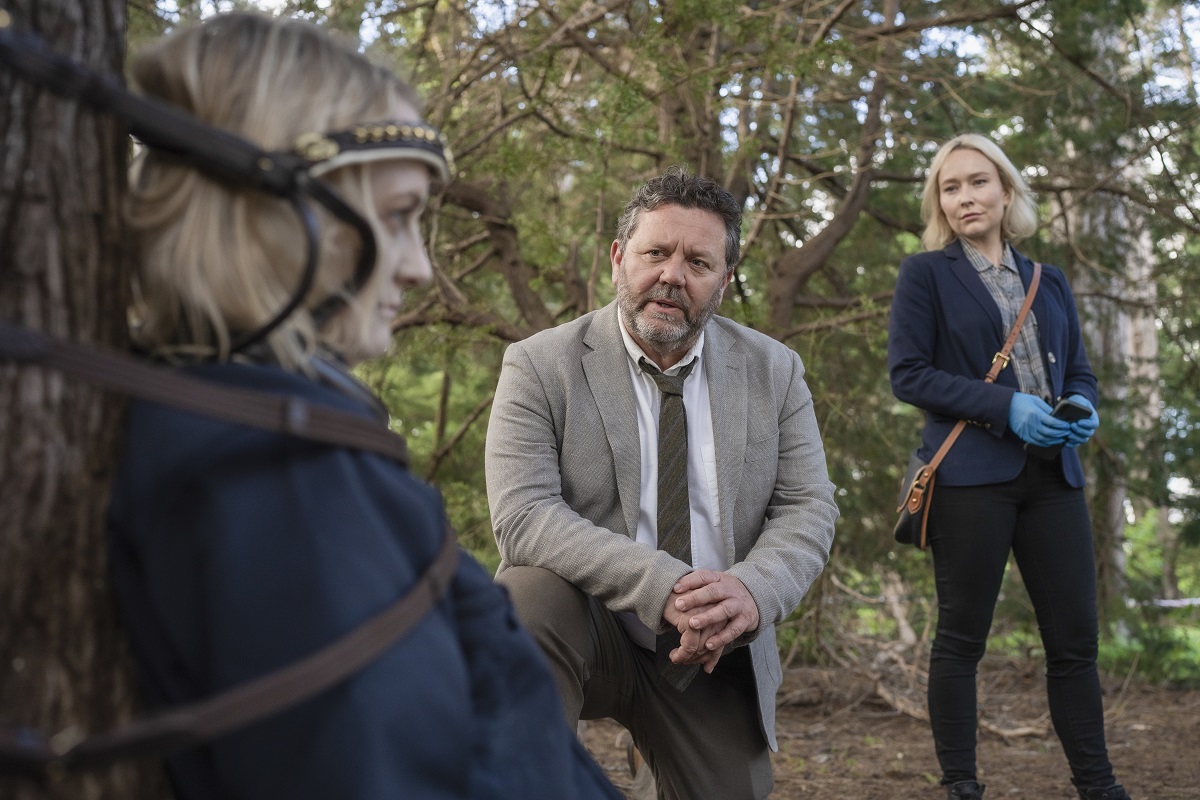 Brokenwood Mysteries, Season 9
Often called "the Midsomer Murders of New Zealand", this quirky mystery begins when DI Mike Shepard showed up in Brokenwood with a classic car, a number of ex-wives, and a love of country music. He works alongside DC Kristin Sims, a by-the-book detective who's younger than Shepard's car.
UPDATE: While Acorn TV's original press release stated Brokenwood Mysteries would premiere April 3rd, it has since been pushed back to the 10th.
Episode 1 will air on April 3rd, followed by the following episodes (no word yet on whether there will be more in May):
April 10th – Episode 2, "Old Blood Money" – Mike and the team discover more than one dead body, and a significant amount of family rivalry, in the manor house where a pair of aging siblings live.
April 17th – Episode 3, "Nun of the Above" – The team at Brokenwood must navigate a group of nuns who've taken a vow of silence when a member of their order is strangled on their way to chapel.
April 24th – Episode 4, "Going to the Dogs" – Mike, Kristin and Chalmers must determine who wanted a local vet nurse dead when she uncovers a doping scandal and gets murdered for knowing too much.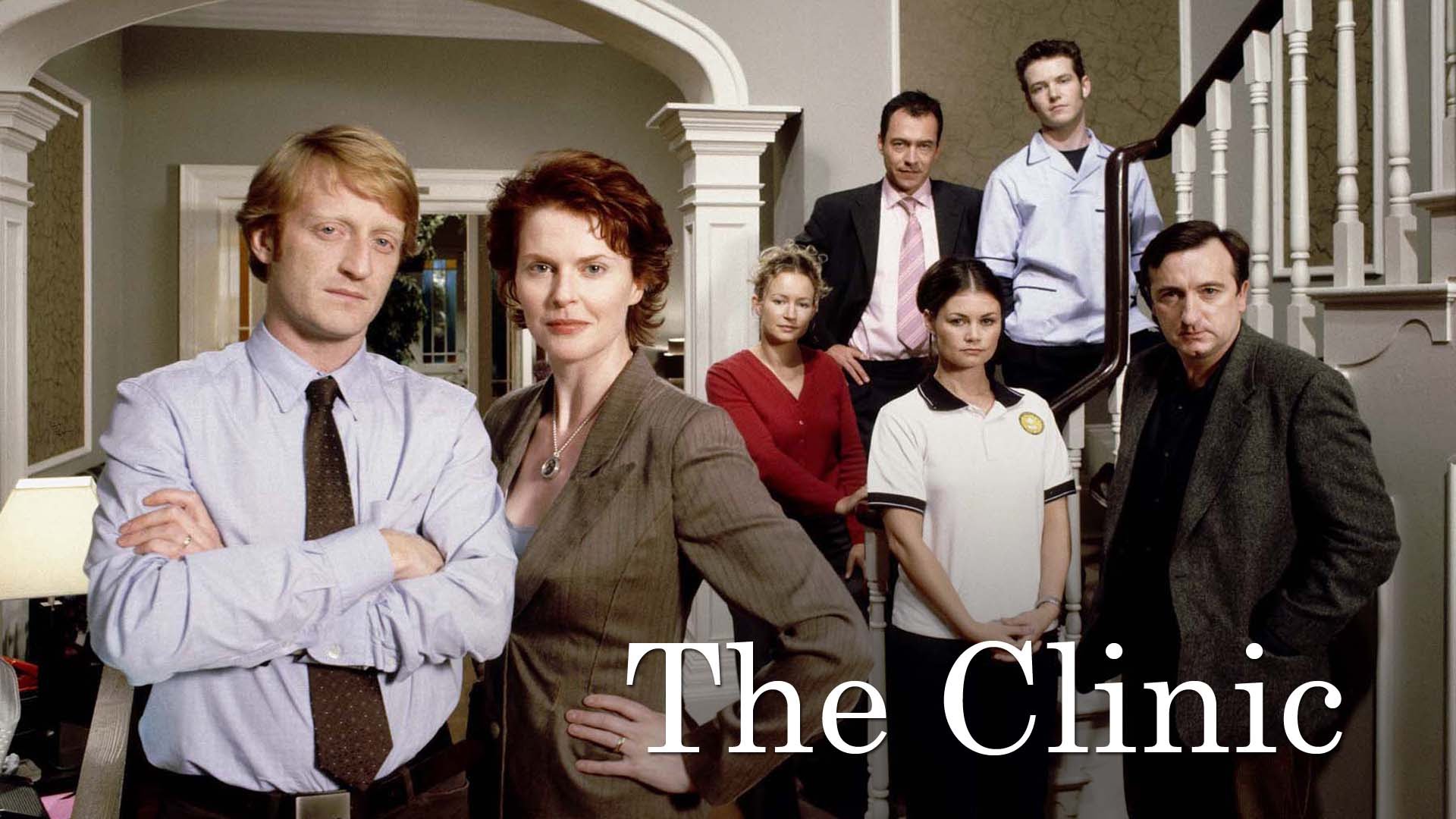 The Clinic, Season 7 (2003 to 2009)
Set in modern-day (well, 20-ish years ago) Dublin, this drama follows a group of young medical professionals as they deal with work in a busy clinic plus the challenges of young adult life. The series featured a number of actors who would go on to become quite well known, including Amy Huberman (Finding Joy), Chris O'Dowd (The IT Crowd), and Aidan Turner (Poldark). Monarch of the Glen fans will also recognise Lorraine Pilkington, who played Archie MacDonald's love interest, Katrina Finlay.
Can't wait for the seasons to roll out on Acorn TV? All seven seasons are already available free with ads on Tubi.
RELATED: 40+ of the Best British TV Medical Shows
Acorn TV April 10th Premieres
Happy Valley, Season 2
Sarah Lancashire stars as Catherine Cawood, a West Yorkshire police sergeant who's faced more than her fair share of tragedy and hardship. Her community of Calder Valley is also known as Happy Valley for its drug problems – and her only daughter committed suicide after giving birth to a son.
Catherine believes local drug dealer and all-around bad guy Tommy Lee Royce (James Norton, Grantchester) is responsible for the sequence of events that led to her daughter's death. When she learns he's been released from prison, she makes it her mission to find him – not realising he'll be central to another case she's working on.
RELATED: Happy Valley, Season 3 to Air on Acorn TV and AMC+ in the US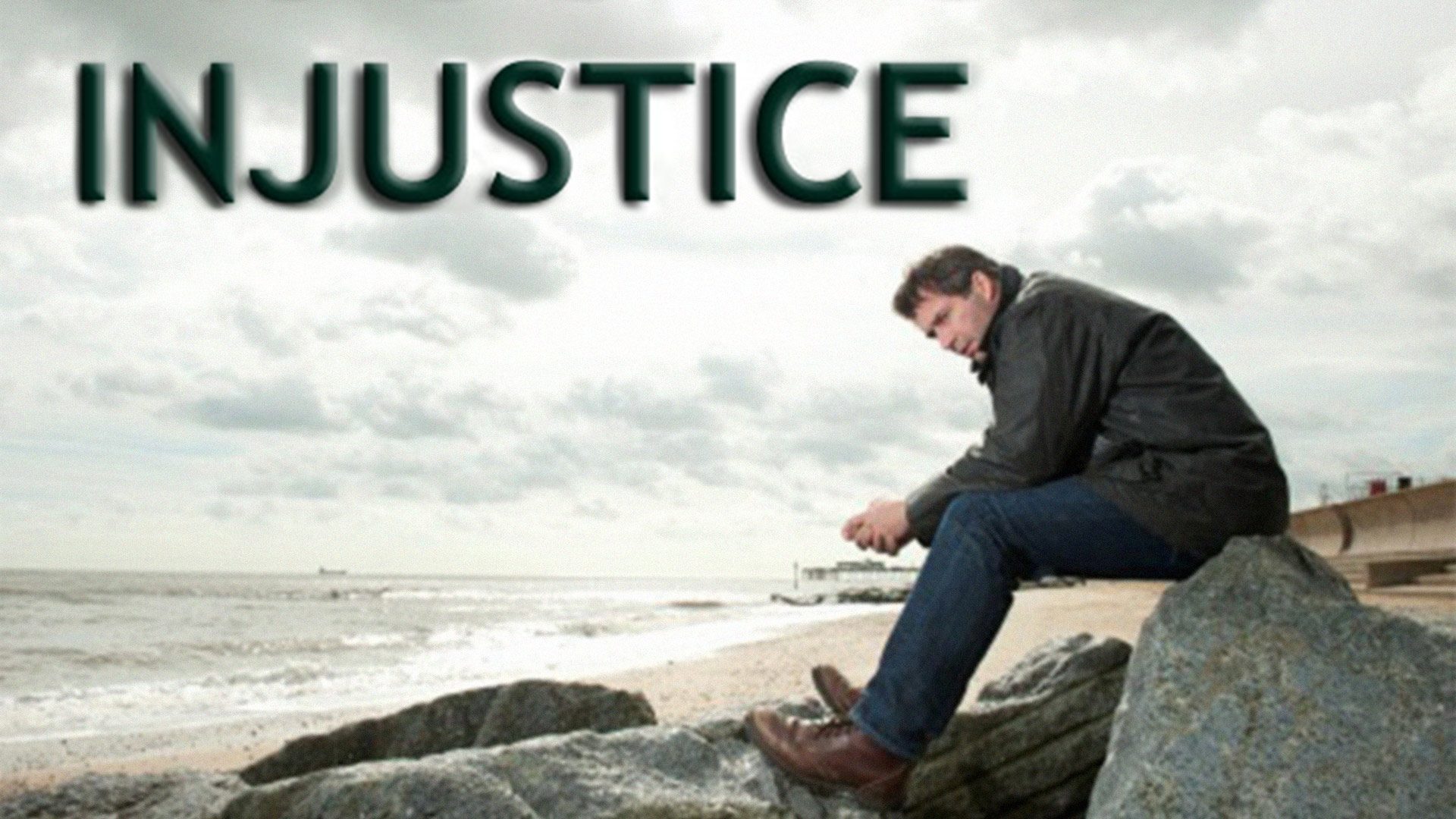 Injustice (2011)
A defense barrister has to deal with the consequences of defending an indefensible crime. Foyle's War and Midsomer Murders screenwriter Anthony Horowitz created the series, and it features an all-star cast with actors like James Purefoy (Rome), Dervla Kirwan (Ballykissangel), Charlie Creed-Miles (The Fifth Element), and Nathaniel Parker (The Inspector Lynley Mysteries).
RELATED: A Look at Anthony's Horowitz's Intriguing Mystery Novels
Acorn TV April 17th Premieres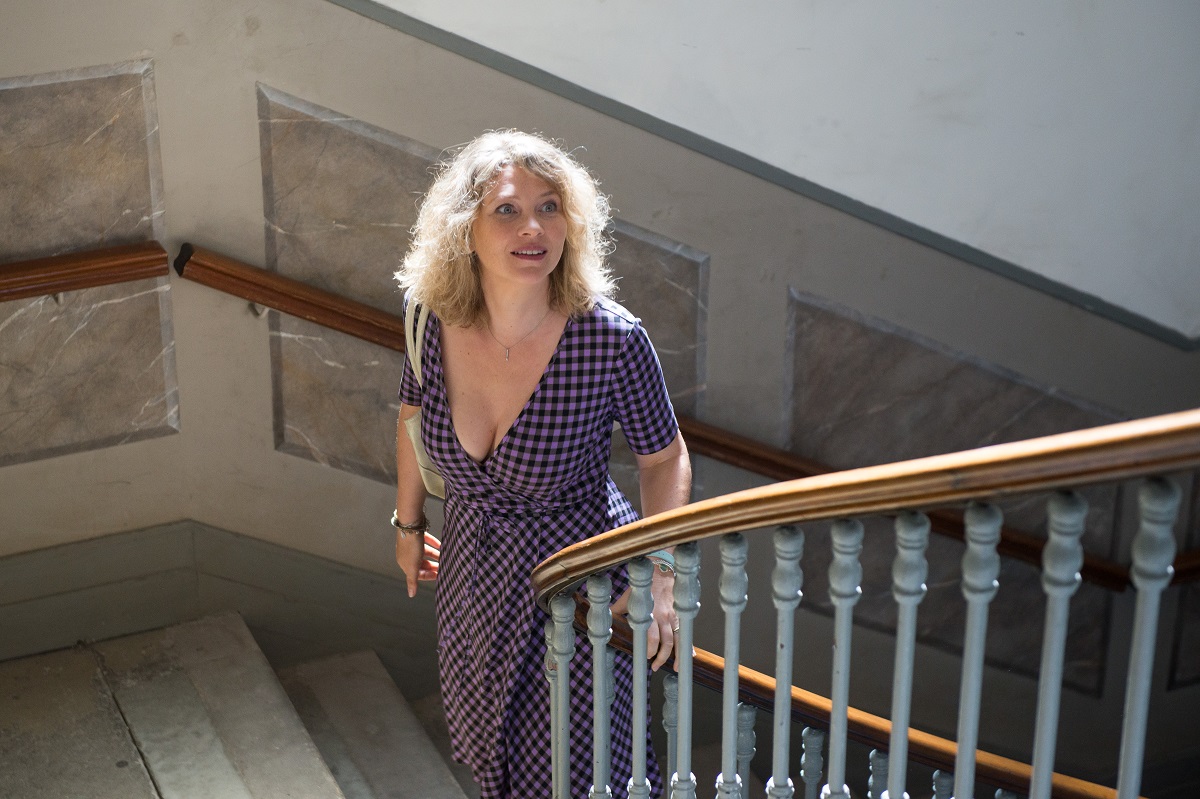 Candice Renoir, Season 6
This "medium grit" French mystery series follows Candice Renoir – a mother and detective who embraces the literal "la vie en rose". Though she's often underestimated for being a mom and woman who loves pink and other bright colors, she's highly competent, using her unique perspective to gain insight into suspects and pick up on things others miss.
Binge premiere. This series is in French.
RELATED: 17 of the Best French Mysteries & Crime Dramas
Acorn TV April 24th Premieres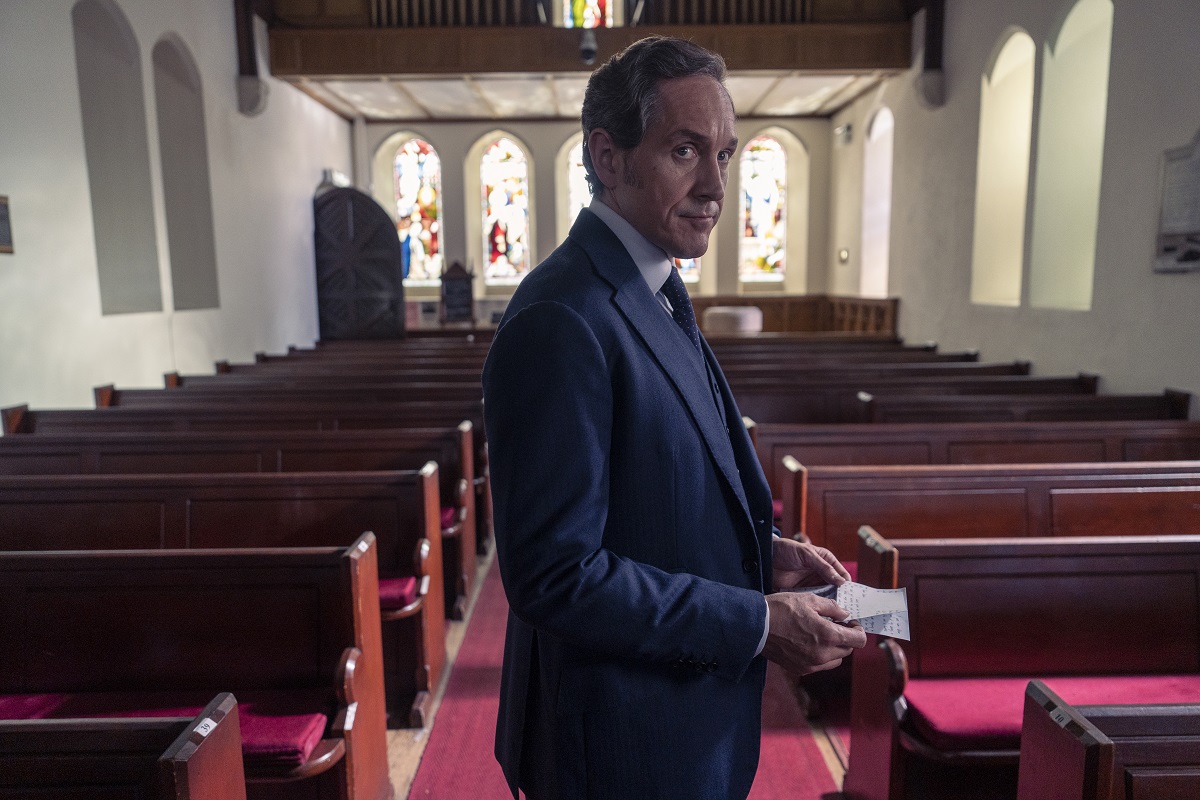 Dalgliesh, Season 2
Bertie Carvel (Doctor Foster) returns to the role of Adam Dalgliesh as three more PD James novels are adapted for the screen. This time around, we'll see Death of an Expert Witness, A Certain Justice, and The Murder Room.
April's episodes are:
April 24th: Episodes 1 & 2, "Death of an Expert Witness" – Dalgliesh is called to investigate the death of a brilliant forensic scientist who was found murdered in his own laboratory. Though talented and well-respected, acquaintances paint him as an intensely unpleasant character – with no shortage of people who might have liked to see him dead.
RELATED: A Look at PD James' Adam Dalgliesh Novels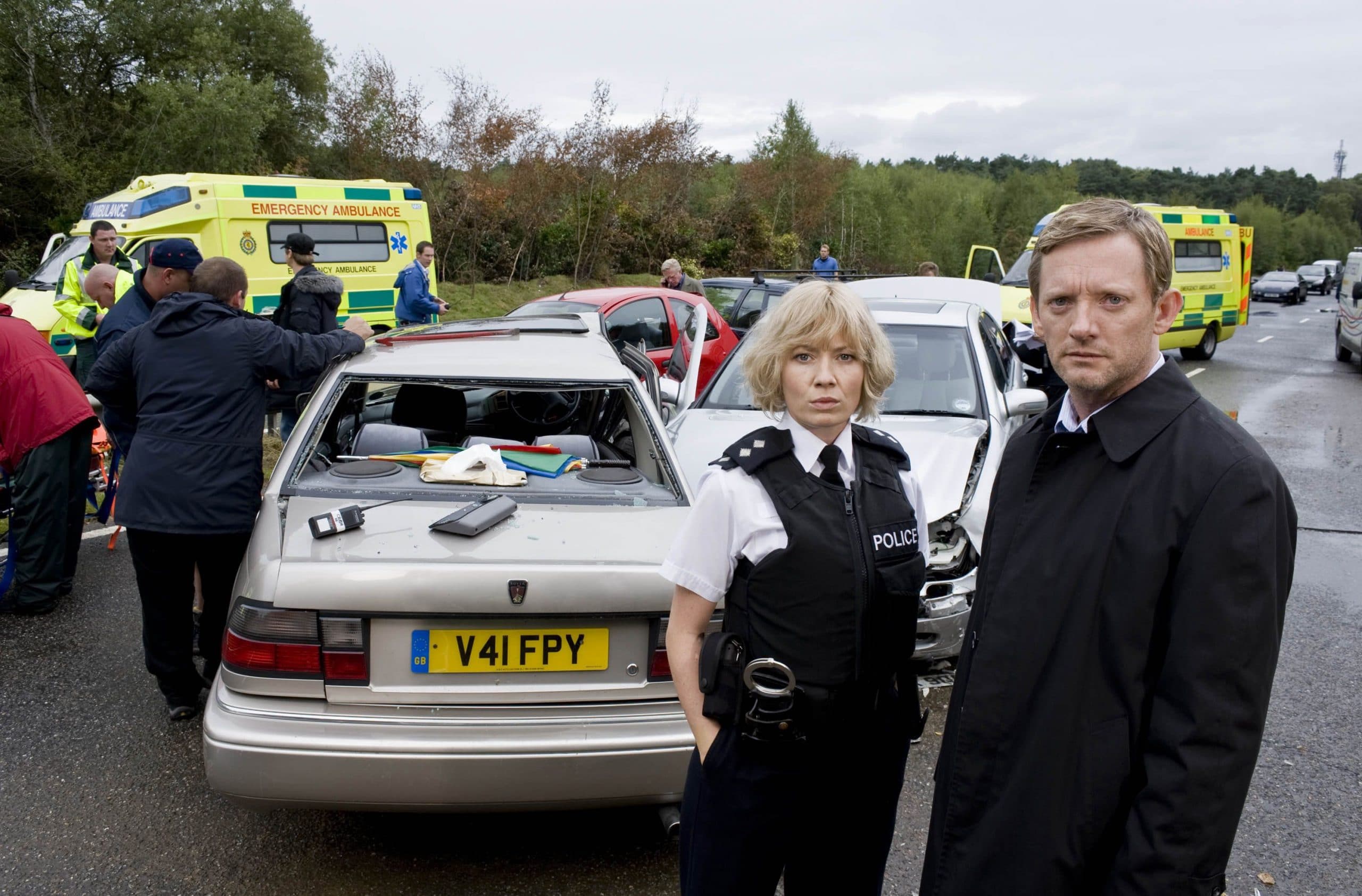 Collision (2009)
After a multi-car accident, a group of relative strangers see their secrets unfold around that single event that ties them together. This short series was written by Anthony Horowitz of Midsomer Murders fame, and Shetland fans will immediately notice Douglas Henshall as DI John Tolin.
RELATED: 19 of the Best French Mysteries & Crime Dramas
Explore Beyond Acorn TV's April 2023 Premieres…
There's a lot to look forward to in April, but if you need even more British TV viewing suggestions, check out the following…
Save it to Pinterest!