January British TV Premieres: What's New on Acorn TV for January 2020?
In some cases, we earn commissions from affiliate links in our posts.
Last Updated on December 27, 2019 by Stefanie Hutson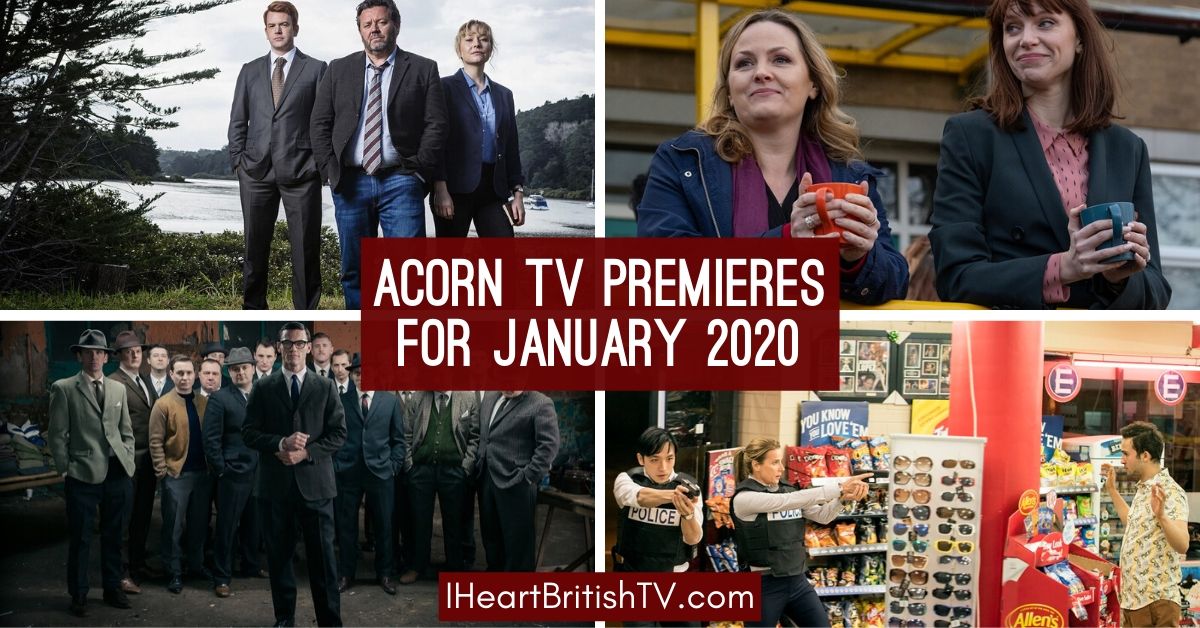 The year's nearly over, and we hope it's been a good one for you – and if not, you've only got to hang on for a few more days before we can slam the door shut on 2019. Either way, it's time to take a look ahead at the new shows on Acorn TV in January 2020. It's a big month for shows from the Commonwealth, but that doesn't mean it's a month without new British content.
If you don't already subscribe to Acorn TV, you can sign up on their website HERE. If you have a smart TV that isn't compatible with their app (like a Samsung) or you prefer to subscribe through Amazon Video, you can sign up HERE instead. Either way you do it, you get a free 7-day trial, and both offer easy online cancellation if you decide it's not for you. Both options have the same programming, though some people have reported slightly smoother streaming on Amazon (and occasionally, a delay of a few hours for new programming to appear).
New British TV Shows on Acorn TV in January 2020

January 6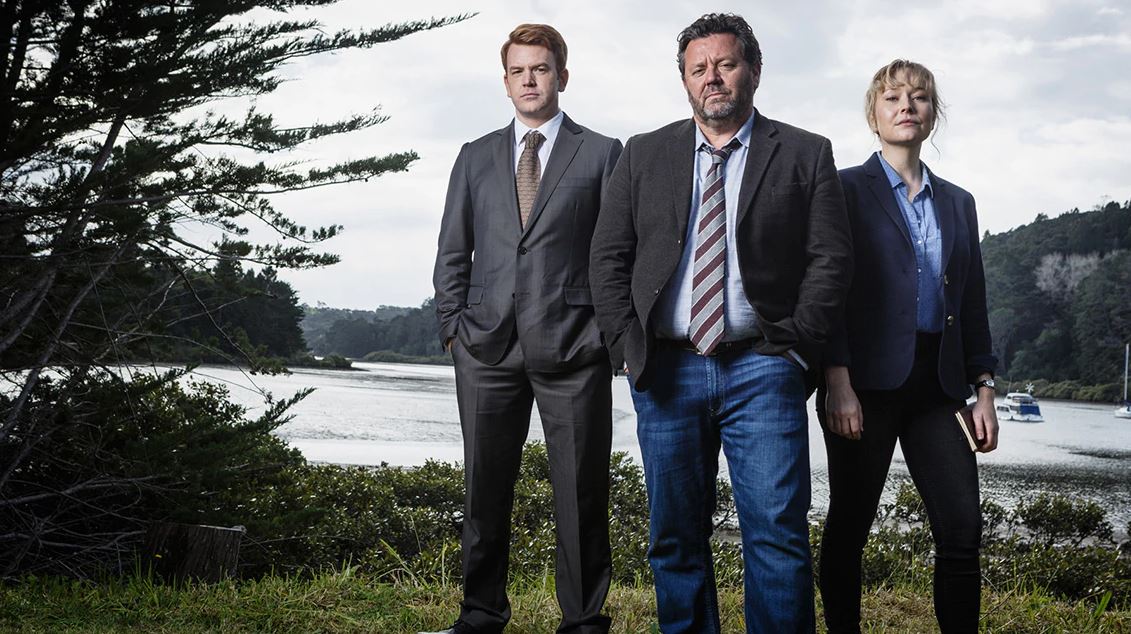 Brokenwood Mysteries, Season 6 Premiere
This New Zealand mystery series returns for another four feature-length standalone episodes that will drop weekly, starting on January 6th.
The Power of Steam – Shepherd and his team are pulled into a world of Victorian dress-up and escapism when they investigate a murder at the Brokenwood Steampunk event.
The Page Turner – World-renowned crime-writing author Jack Rudd visits Brokenwood to give a reading at the local book club from his latest novel – but never leaves, falling victim to a method of murder portrayed in his own book.
Dead Men Don't Shoot Ducks – When an animal activist is killed on the first day of duck hunting season, Shepherd and the team must determine whether it was an accidental shooting, or something more sinister.
Dead and Buried – Shepherd and the team are reacquainted with some familiar faces when investigating a suspicious suicide at the Brokenwood Women's Prison.
Get caught up on Seasons 1-5 HERE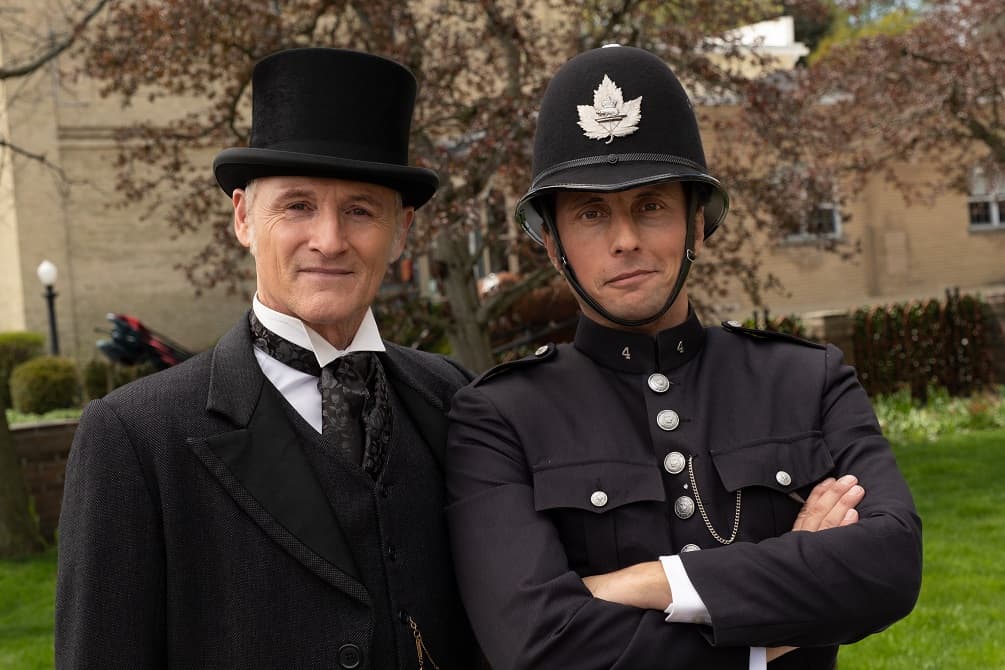 Murdoch Mysteries, Season 13 (Continuing)
Season 13 of Murdoch Mysteries continues on Acorn TV in January, beginning with episode 4 on January 6th.
Prodigal Father – A death at an investment event leads Crabtree to the father he never knew–and Murdoch to suspect he may be culpable. January 6
The Philately Fatality – When a stamp enthusiast is murdered, Murdoch wonders if it was for his collection of unique stamps or lovers. January 13
Murdoch and the Cursed Caves – An adventure in the woods turns scary when Murdoch, Ogden, Higgins, and Ruth are stalked by a beast that killed two men. January 20
Toronto the Bad – While moonlighting as a cab driver, Higgins finds a dead passenger in the backseat. January 27
Get caught up on seasons 1-12 HERE.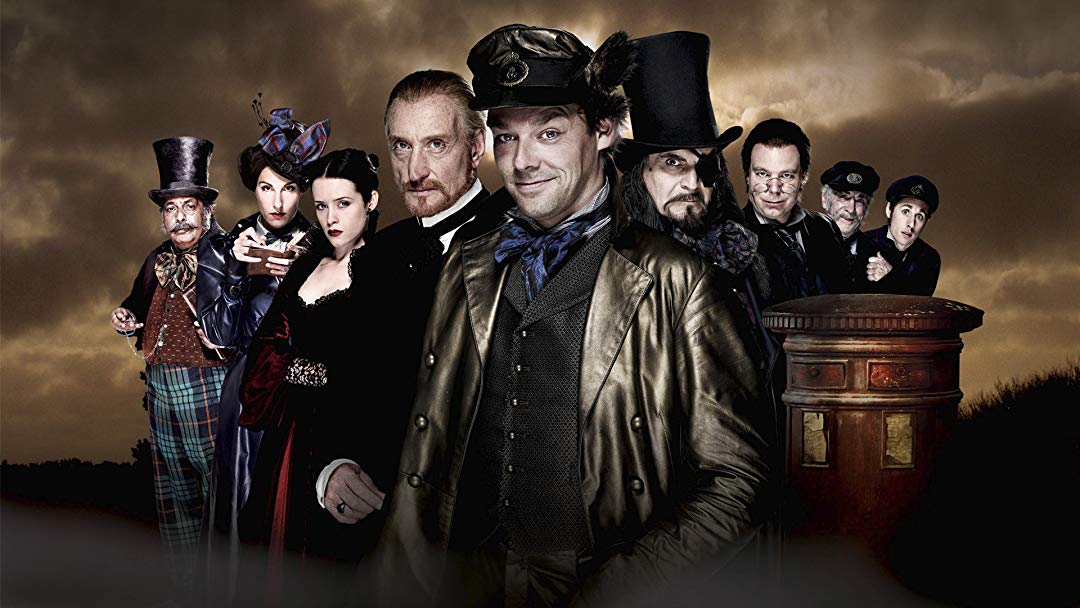 Terry Pratchett's Going Postal
If you didn't already catch this two-part series over on Prime Video, you'll be able to do it on Acorn TV in January. This adaptation of Pratchett's novel features con man Moist von Lipwig (Richard Coyle, Chilling Adventures of Sabrina) is caught by the law and given two choices: suffer a painful death, or take over a derelict post office. Also starring David Suchet (Poirot), Charles Dance (Game of Thrones), and Claire Foy (The Crown)
Can't wait? Watch it HERE on Prime Video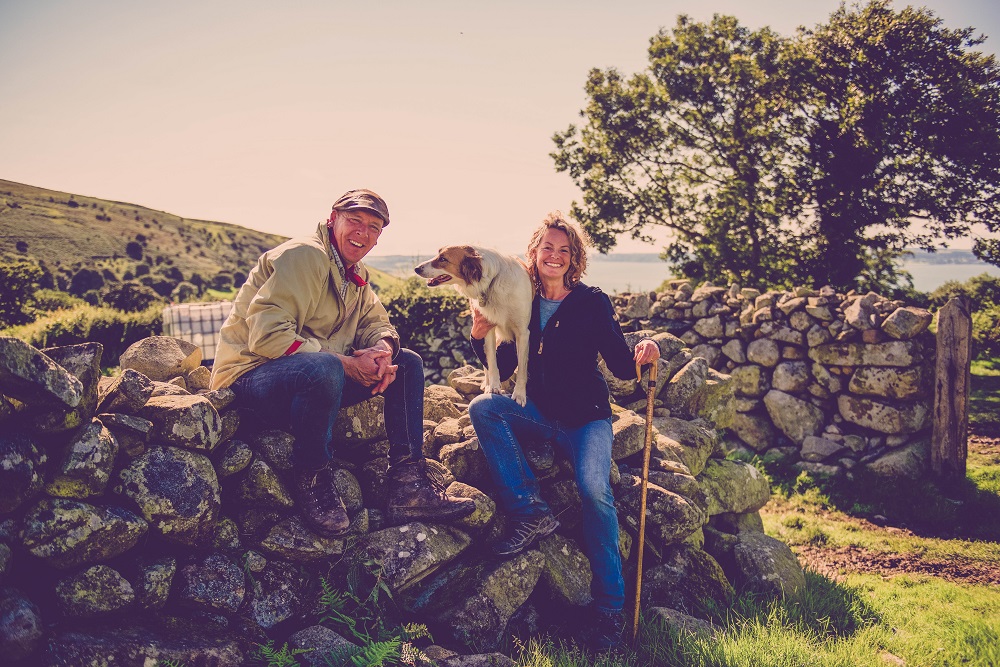 The Family Farm (Documentary)
In this four-part docu-series, three UK families with no farming experience volunteer to spend a summer working on a farm in Wales. High in the Snowdonia mountains, they seek a simpler kind of life.
The Morgans from Tenby, the Burtons from Manchester and the McNulty family from Glasgow are taken out of their comfort zones and pushed to their limits with early starts, late finishes and dirty jobs in all weather conditions on Gareth Wyn Jones's family hill farm. The families are given a set of challenges, designed to show how our food moves from gate to plate.
January 13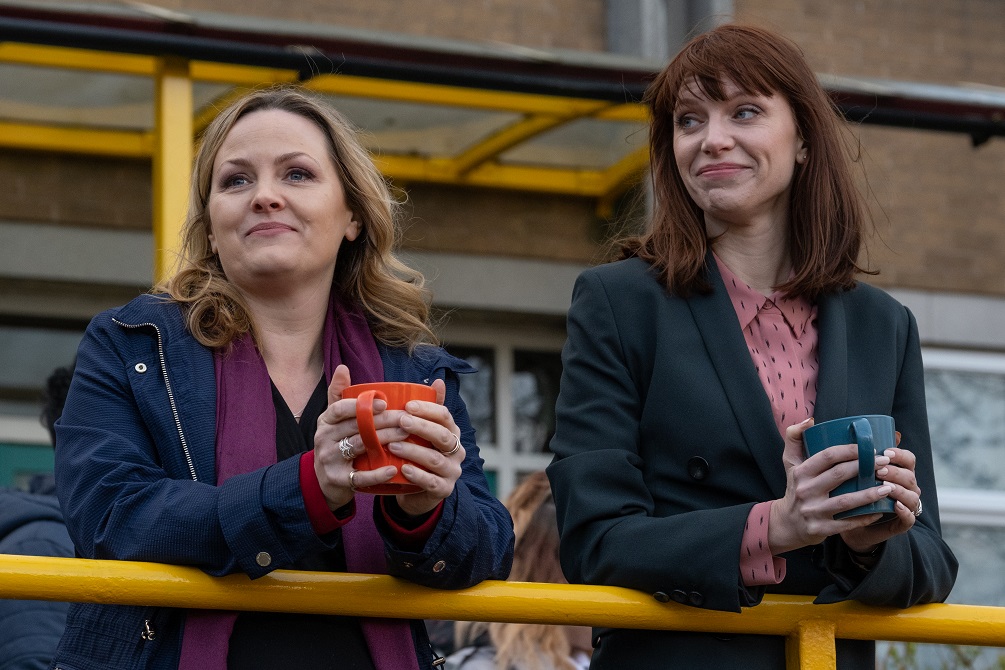 Ackley Bridge, Series 3
This hit dramedy focuses on a Yorkshire school dealing with the challenges of combining two racially segregated schools into one (on top of the usual challenges of dealing with kids). Full of drama, humour, and more than a few heartwarming moments, this hit series brings us another eight episodes in Series 3.
The series 3 cast includes new additions Robert James-Collier (Downton Abbey), and Charlie Hardwick (Emmerdale), as well as longtime cast members Jo Joyner (Shakespeare & Hathaway), Liz White (Life on Mars), Sunetra Sarker (Broadchurch), Adil Ray (Citizen Kahn), Poppy Lee Friar (Mr. Selfridge, In The Club), Amy-Leigh Hickman (EastEnders), Tony Jayawardena (Holby City, The Tunnel) and Megan Parkinson (Game of Thrones.)
Catch up on Series 1 and 2 HERE.
January 20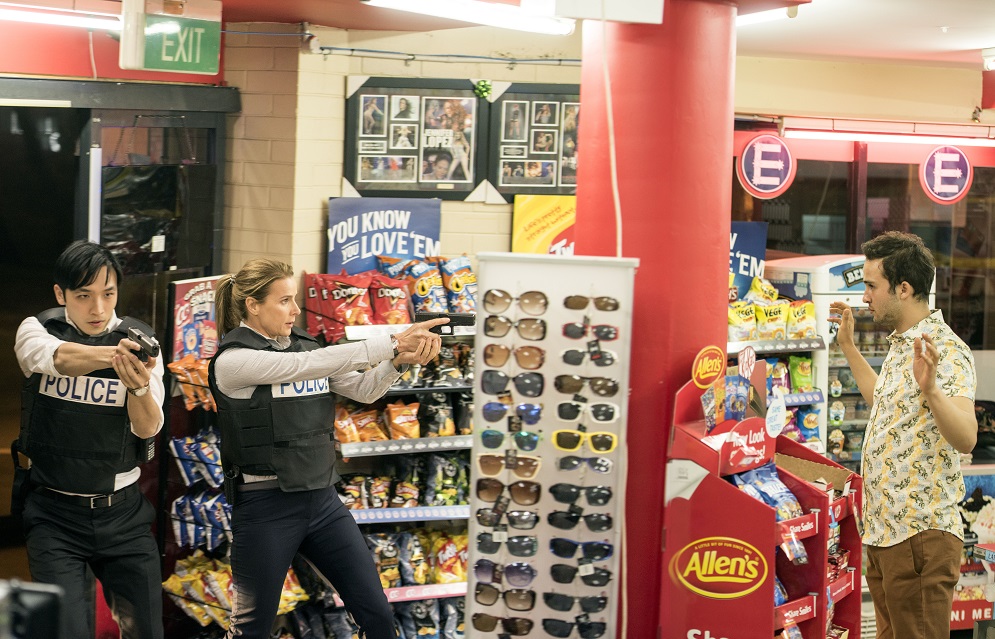 Dead Lucky
This urban Australian crime drama stars Rachel Griffiths (Six Feet Under) and Yoson An (Fresh Eggs), a couple of very different detectives thrown together to solve a murder. The 2018 series features 4 episodes
Can't wait? This one's also available on Sundance Now HERE.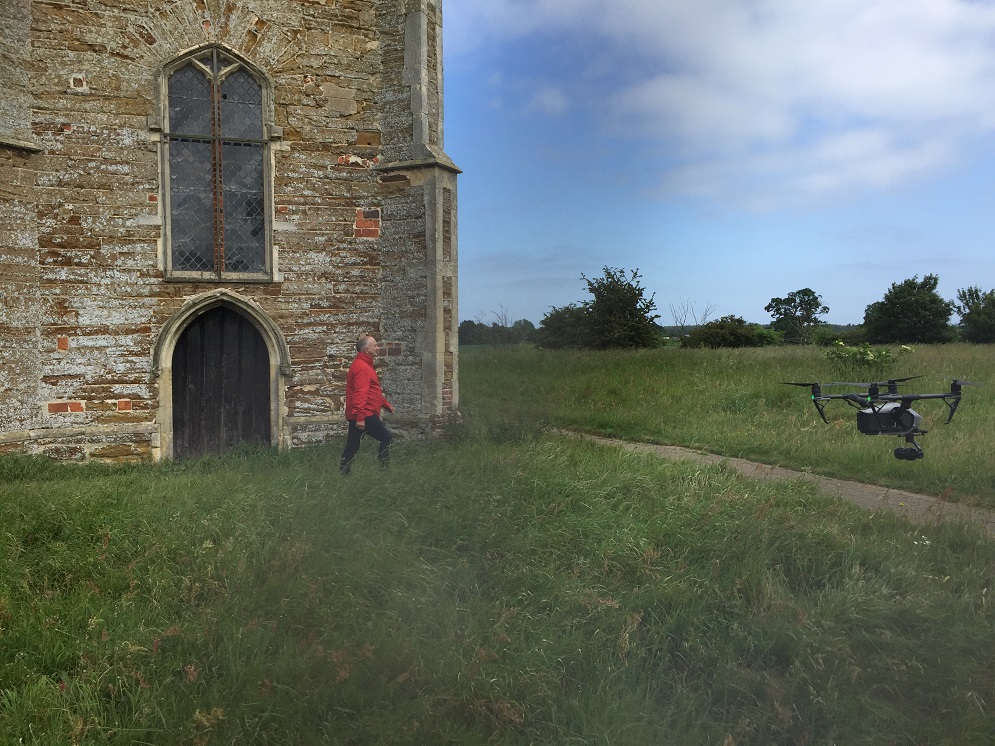 Hidden Britain by Drone (Documentary)
While you can see an incredible amount of history in the UK on foot, there are some things you'll only see from above. In this series, history and travel enthusiast Sir Tony Robinson (Black Adder) uses the latest aerial filming technology to show us Britain's history in a completely different way.
Dispatching flying cameras of every shape and size (and recruiting local experts for commentary), Tony opens up the far reaches of Britain, soaring above historic sites normally closed off to visitors, gets behind the doors of some of the biggest British brands, explores some top-secret military locations, and finds unexpected hidden treasures in pockets of their rolling countryside.
Enjoy Tony Robinson and history? Check out Legends of Power, Gods & Monsters, Crime & Punishment, and Walking Through History – all starring Tony Robinson as presenter.
January 27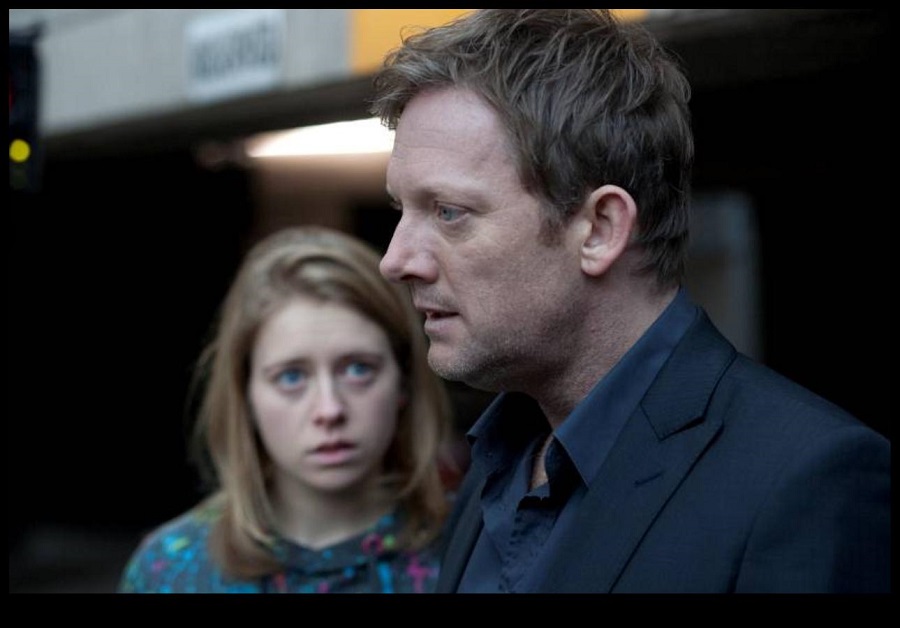 The Silence
This BBC drama follows a young women, newly adjusting to the world of the hearing after a cochlear implant, who witnesses the murder of a police officer. Genevieve Barr (The Accident) stars alongside Douglas Henshall (Shetland) in this 2010 miniseries.
Can't wait? Watch it HERE on Prime Video.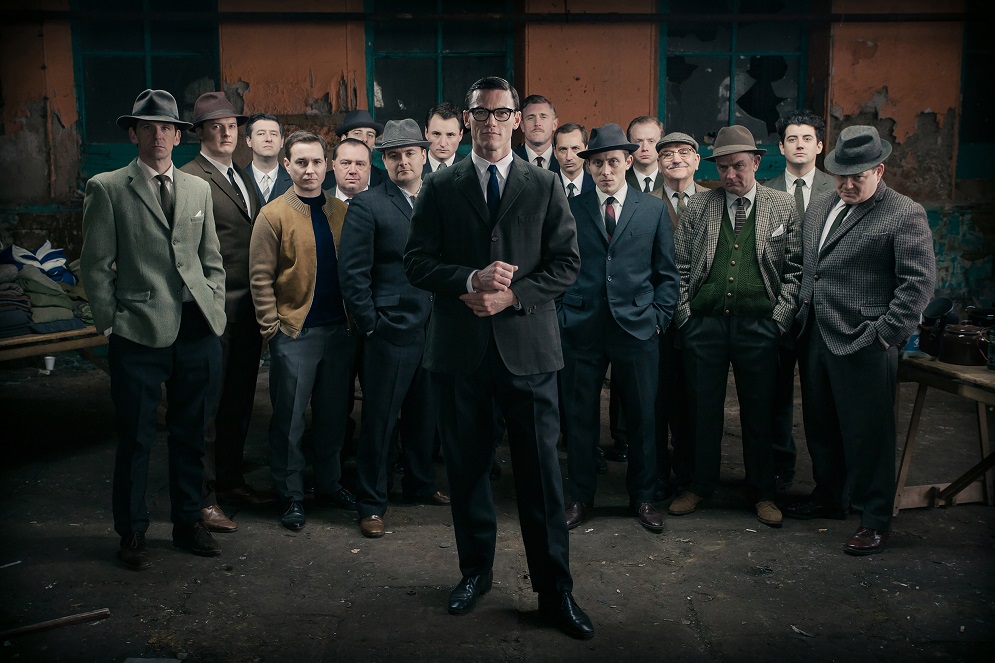 The Great Train Robbery
Broadchurch writer Chris Chibnall brings us these two ninety-minute films that follow the true story of the 1963 Great Train Robbery. One, A Robber's Tale, follows the planning an execution – while the other, A Copper's Tale, follows the manhunt to find the criminals.
The films star Luke Evans (Robin Hood), Jim Broadbent (Moulin Rouge), James Fox, James Wilby, Tim Pigott-Smith, Jack Roth, and Martin Compston.
Can't wait? You can watch both films HERE on Prime Video.
What Else is Coming up on Acorn TV?
Agatha Raisin Season 3 continues in February, and Miss Fisher & the Crypt of Tears (the Miss Fisher movie) won't be far behind it, with an estimated premiere date sometime in March.
What's Do You Think of the January 2020 Acorn TV Premieres?
What's your pick of the upcoming new releases? Is there anything you've been eagerly awaiting? We're always glad to see more Murdoch Mysteries and Brokenwood!
Save it to Pinterest!