April British TV Premieres: What's New on Acorn TV for April 2022?
In some cases, we earn commissions from affiliate links in our posts.
Last Updated on March 18, 2022 by Stefanie Hutson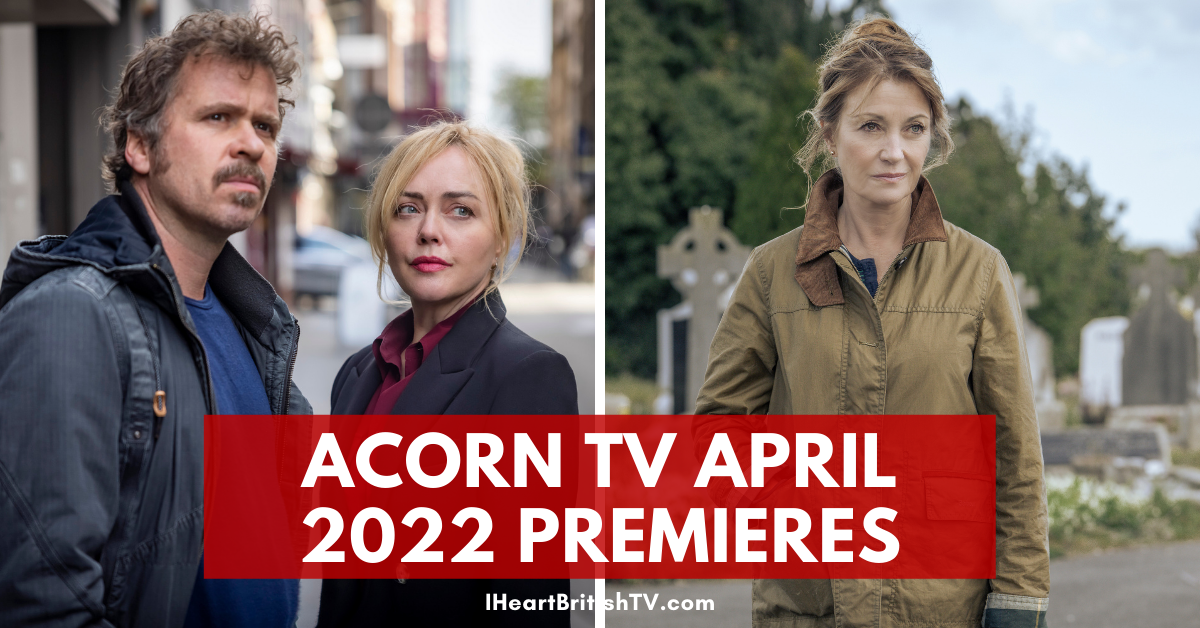 As spring progresses and the weather begins to warm, a lot of us watch less TV – but even if it's still cold in your neck of the woods, Acorn TV's April lineup has plenty to keep you busy. That includes not one but TWO brand-new Acorn TV original series.
If you don't already have an Acorn TV subscription, you can sign up on their website HERE. Use code IHBT30 to get an extended free trial period (30 days vs. the usual 7).
If you have a smart TV that isn't compatible with their app (like a Samsung) – or if you just prefer to subscribe through Amazon's Prime Video service, you can sign up HERE instead.
Both offer easy online cancellation if you decide it's not the thing for you. Both options have the same programming, though some people report that one or the other seems to give them a better streaming experience.
Acorn TV April 2022 Premiere Schedule…

Continuing British TV Shows on Acorn TV in April 2022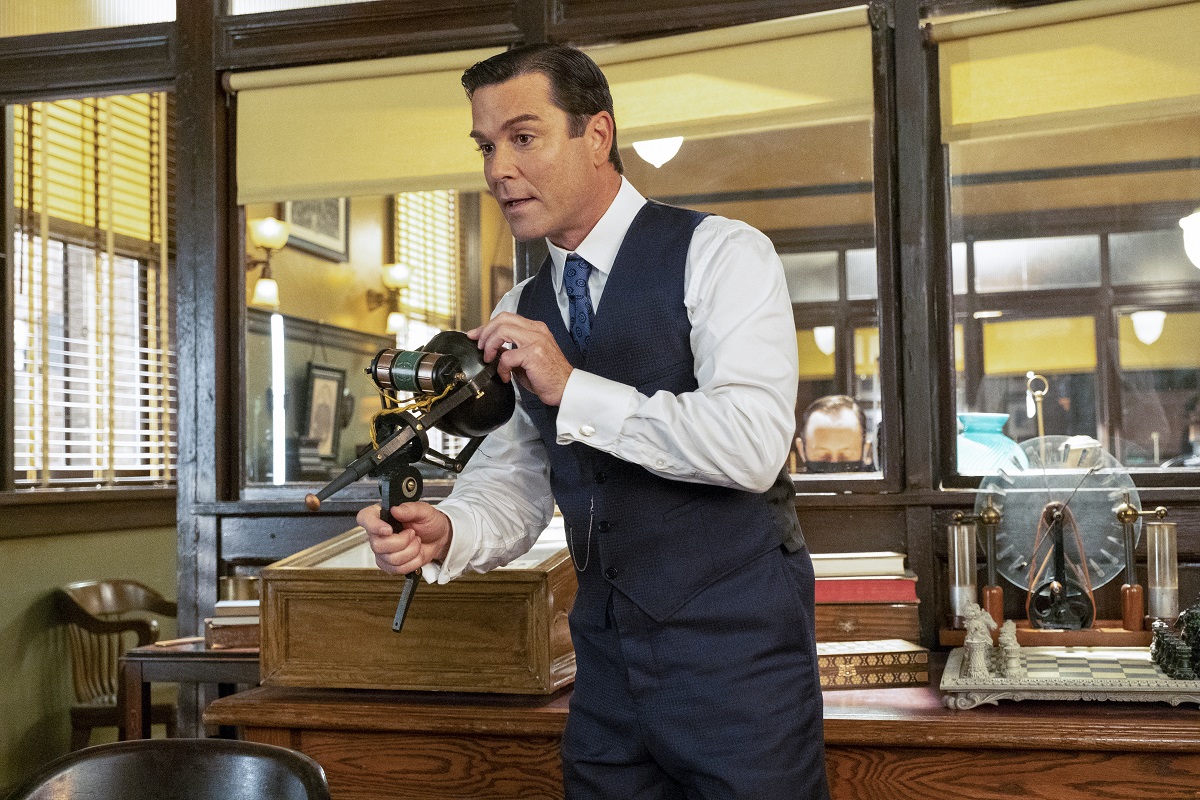 Murdoch Mysteries, Season 15
On February 28th, Murdoch Mysteries returned to our screens with the first episode of an ultra-long 15th season. The Victorian-era Canadian mystery stars Yannick Bisson as Detective William Murdoch, and the new season is an extra long one – 24 episodes in total!
Episodes for April are:
April 4th – Episode 6 of 24, "The Incorrigible Dr. Ogden"
April 11th – Episode 7 of 24, "I Know What You Did Last Autumn"
April 18th – Episode 8 of 24, "Murdoch Knows Best"
April 25th – Episode 9 of 24, "The Lady Vanishes"
Catch up on past seasons HERE.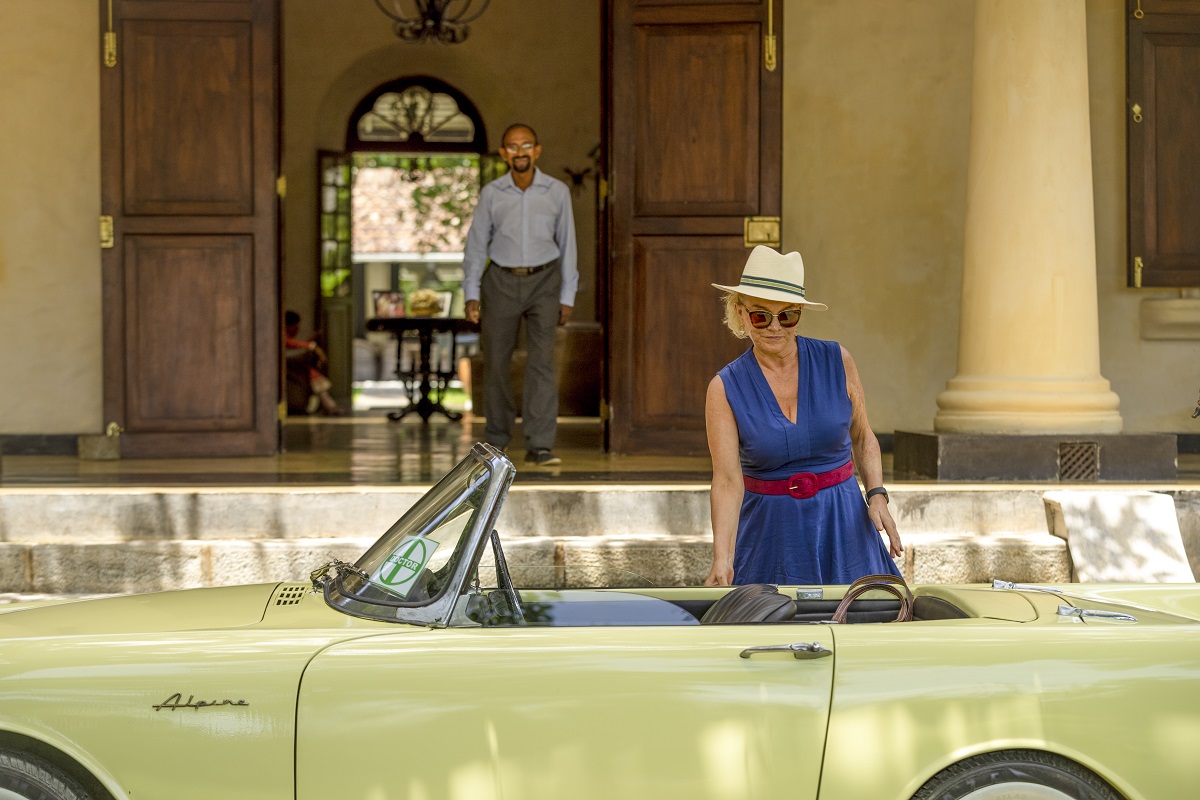 Good Karma Hospital, Season 4
This much-loved medical drama follows Dr. Ruby Walker after she made the life-changing decision to leave England and practice medicine at a small clinic in India. We won't include any spoilers for those not caught up, but two very big storylines will pick back up in Season 4, and we'll see two new doctors joining the team.
Two episodes premiered on March 21st, followed by new episodes weekly through April 18th.
April 4th – Episode 4 of 6
April 11th – Episode 5 of 6
April 18th – Episode 6 of 6 (FINALE)
You can catch up on past episodes HERE.
New British TV Shows on Acorn TV in April 2022
Acorn TV April 4th Premieres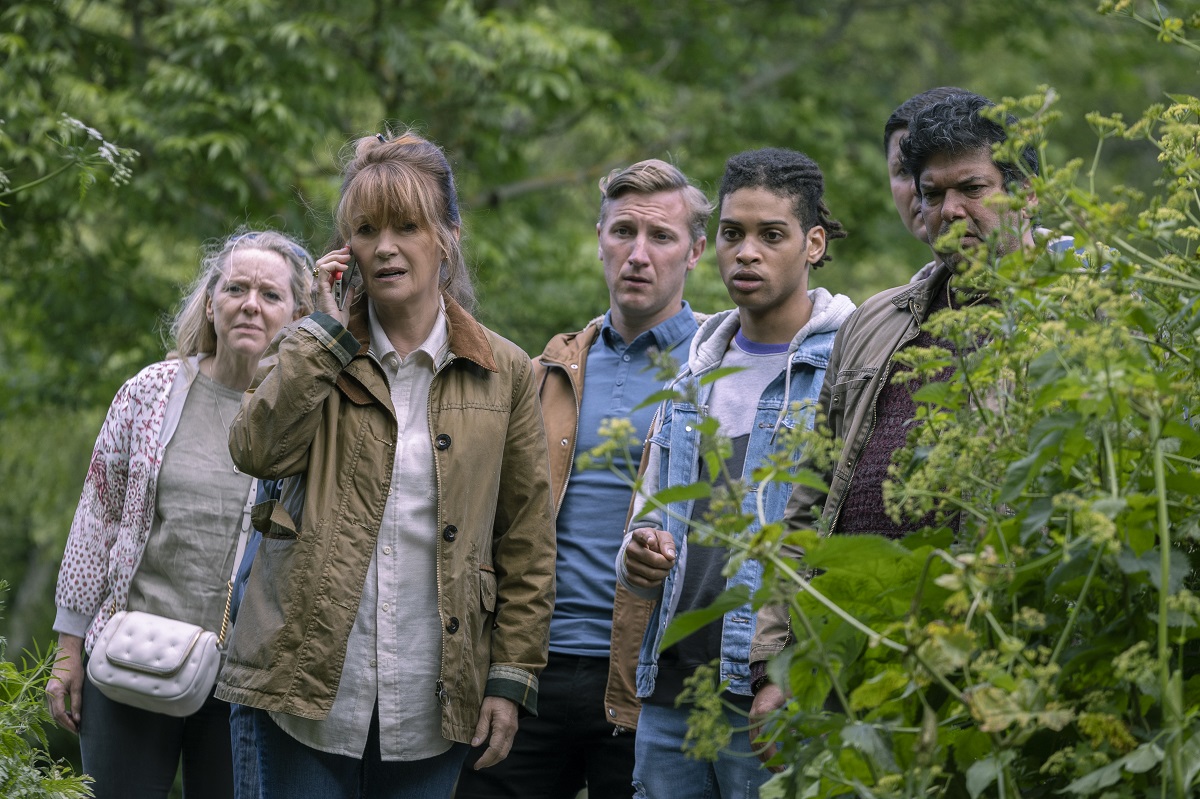 Harry Wild (2022)
Jane Seymour (The Kominsky Method) stars in this series about a recently retired English professor with a knack for investigation and a tendency to interfere in her police detective son's cases. When the series kicks off, she's staying in his home recovering from a mugging and she starts poking around in his work.
Kevin Ryan (Guilt) plays her son Charlie, while Rohan Nedd (Whitstable Pearl) plays her mugger, Fergus Reid. The series is set in and around Dublin.
April 4th – Episodes 1 & 2 of 8, "When Harry Met Fergus" & "Samurai Plague Doctor Kills for Kicks"
April 11th – Episodes 3 & 4 of 8, "Mincemeat" & "An Unhappy Happy is a Dangerous Thing"
April 18th – Episodes 5 & 6 of 8, "A Corpse in My Soup" & "Best Laid Schemes"
April 25th – Episodes 7 & 8 of 8, "The Mystery of Granny Susan's Fun Time Wig" & "No One Here Gets Out Alive"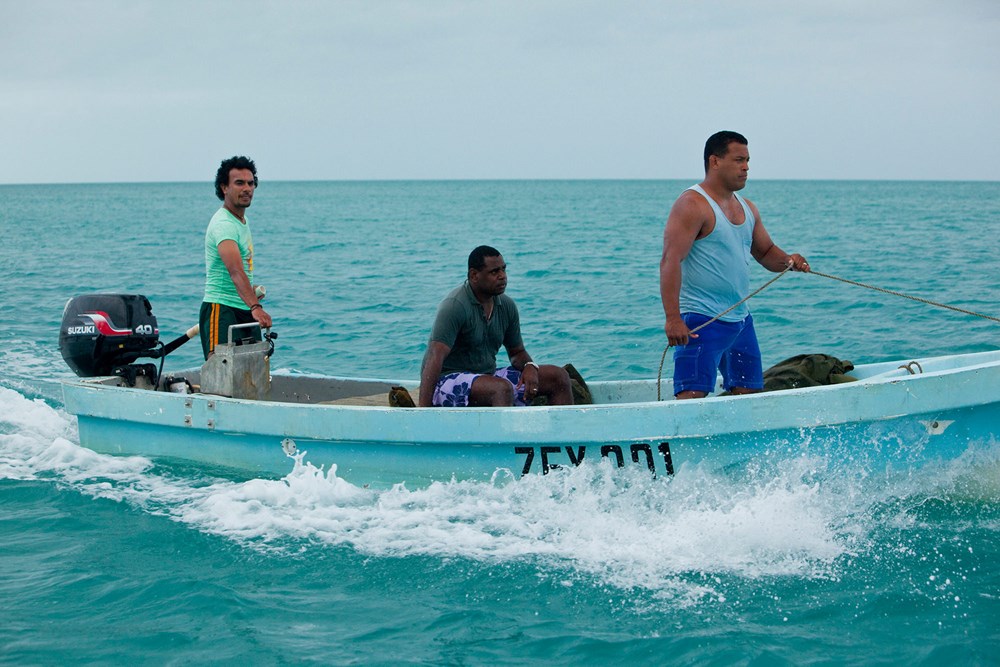 The Straits (2012, AU)
This darkly comedic Australian series follows a family of smugglers operating in the Northern Straits. Brian Cox (Succession) stars as patriarch Harry, a man busy planning his succession while simultaneously dealing with family power struggles and the constant threat of attack by other gangs.
This one will be a ten-episode binge premiere.
Can't wait? You can watch HERE with ads.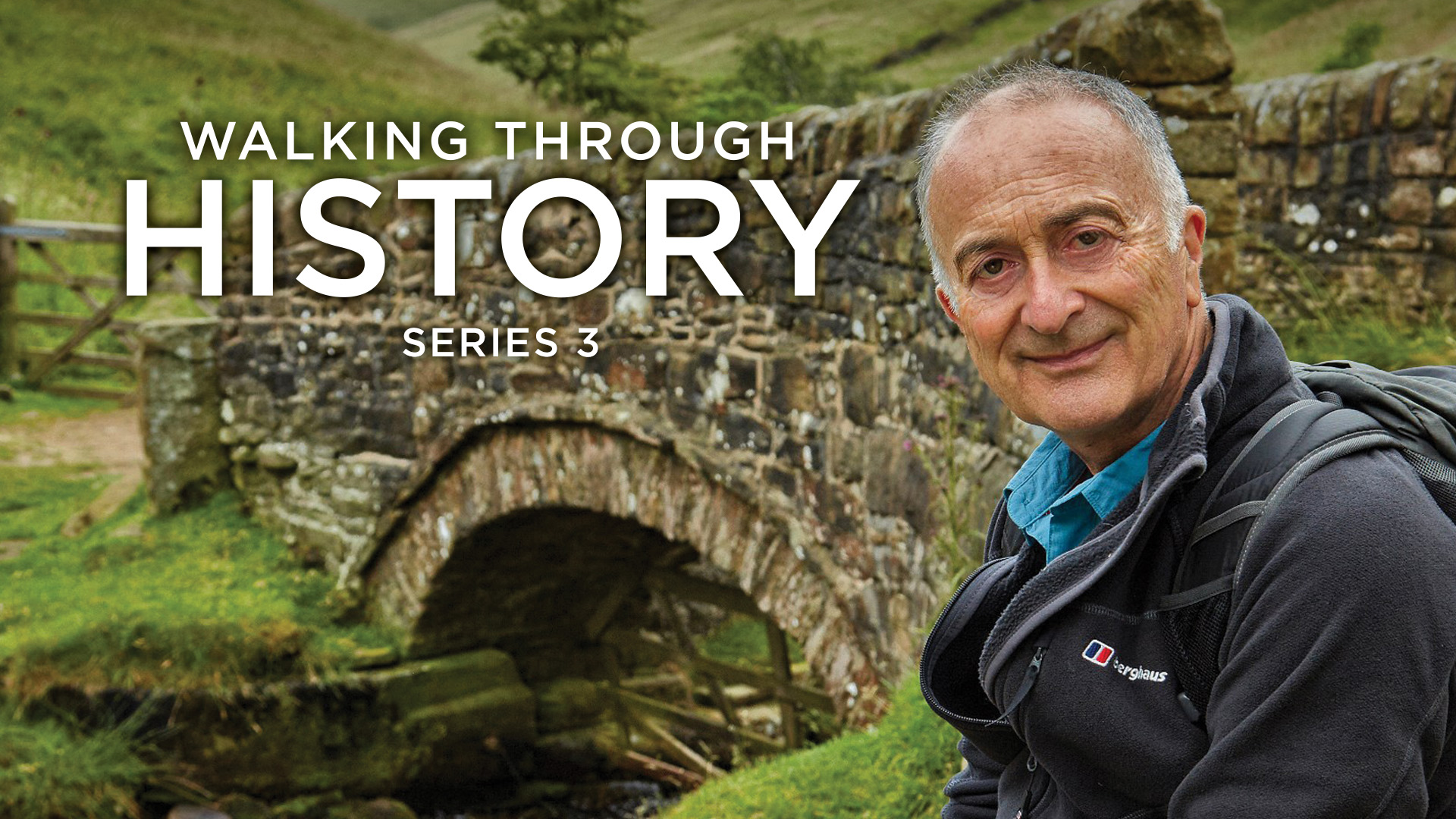 Walking Through History, Season 3
Sir Tony Robinson (Blackadder) takes us on a variety of historic walks through the beautiful British countryside. In Season 3, the walks include Bronte country, the Scottish Highlands, Pembrokeshire, the West Country, the Peak District, and the Channel Islands.
RELATED: British Lifestyle & Documentary Shows You Can Watch for Free
Acorn TV April 11th Premieres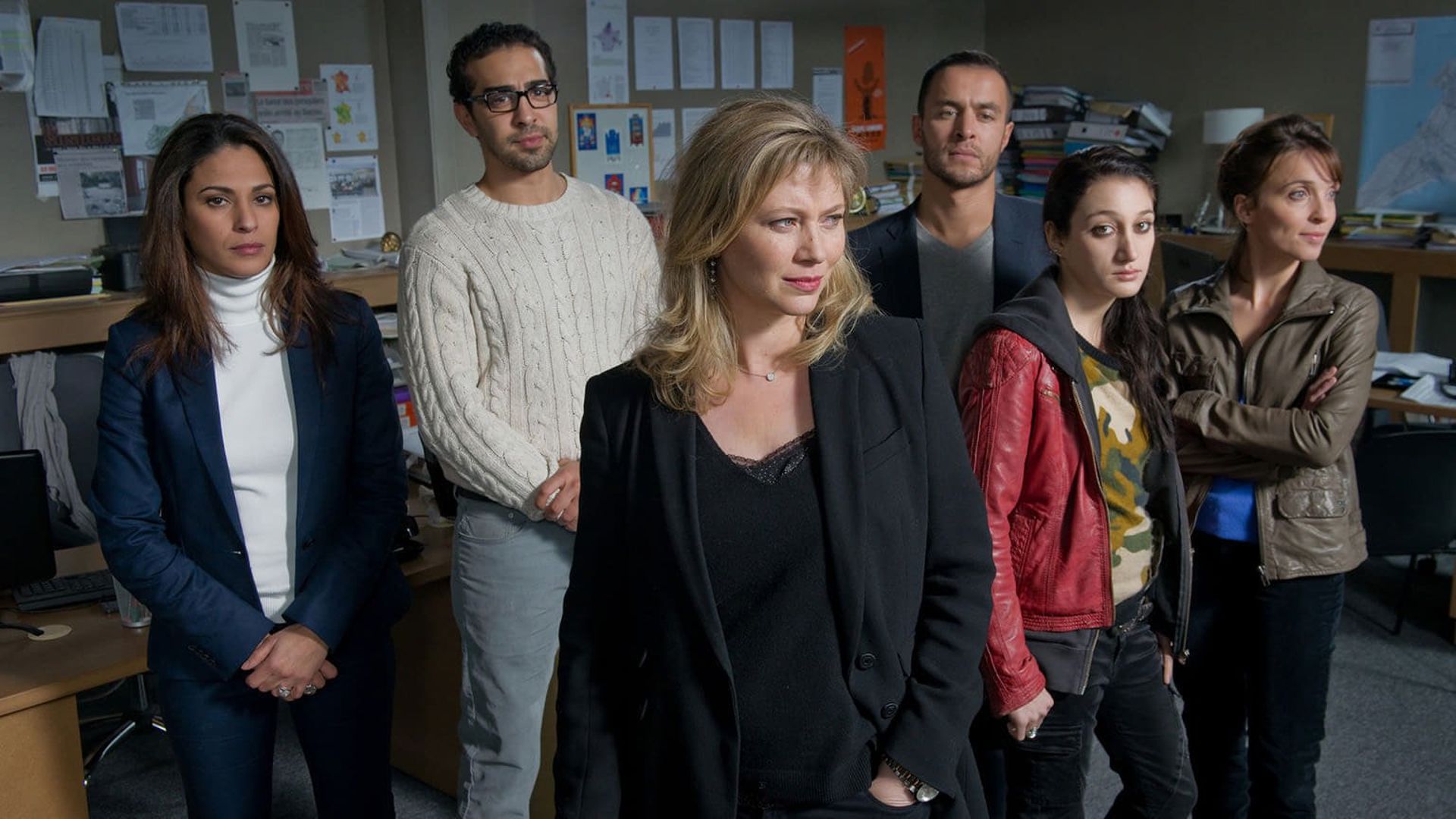 Candice Renoir, Season 4
Candice Renoir (Cécile Bois) is a French policewoman and single mother of four. After putting her career on hold for a decade, she's returning to work in a port town in the South of France. Now, she'll face the challenging task of solving crime while balancing the need to care for her family.
Season 3 premiered on February 28th, and season 4 was originally scheduled for the end of March. In mid-March, it was bumped to April 11th.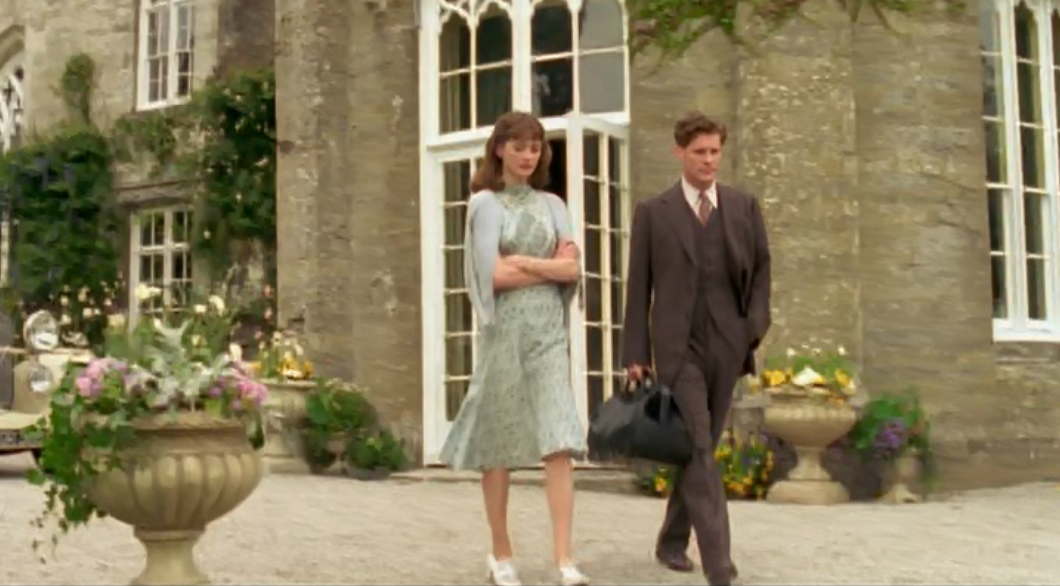 Coming Home (1998)
This two-part miniseries is an adaptation of Rosamunde Pilcher's Coming Home, and it follows Judith Dunbar (Emily Mortimer) as she heads off to boarding school and befriends the carefree Loveday Carey-Lewis (Katie Ryder-Richardson). From there, an entire world of glamorous and wealthy people opens to her – but her immense happiness is soon overshadowed by the spectre of war.
The series also includes appearances from Peter O'Toole (The Tudors), Joanna Lumley (Finding Alice), David McCallum (NCIS) and Penelope Keith (To The Manor Born).
RELATED: Period Dramas on Acorn TV
Acorn TV April 18th Premieres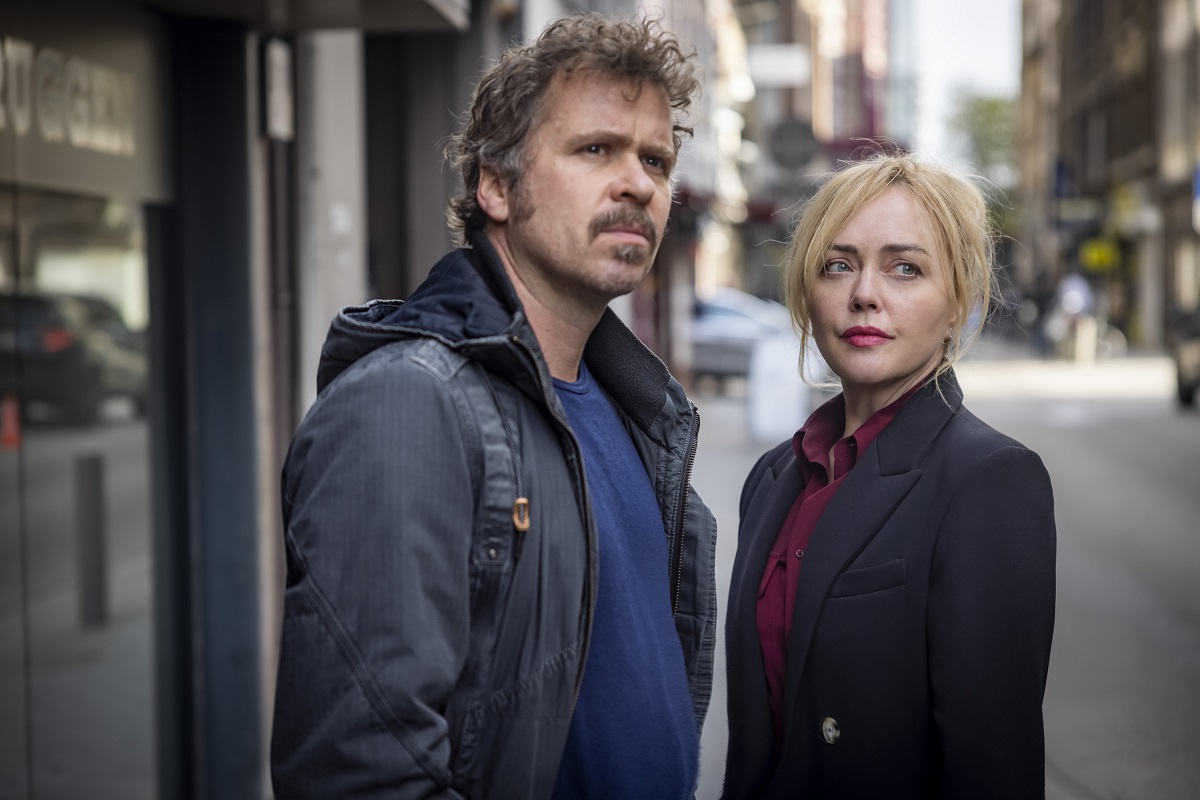 Hidden Assets (2022, Ireland)
Set in County Clare, Ireland and the Belgian diamond capital of Antwerp, this series follows the action after a routine raid uncovers a link between a wealthy Irish family, a stash of rough diamonds, and a number of bombings in Belgium. The series will star Angeline Ball (Keeping Faith), as DS Emer Berry, along with Simone Kirby (His Dark Materials) and Peter Coonan (Cold Courage).
The six-part series will premiere as follows:
April 18th – Episodes 1 & 2 of 6
April 25th – Episodes 3 & 4 of 6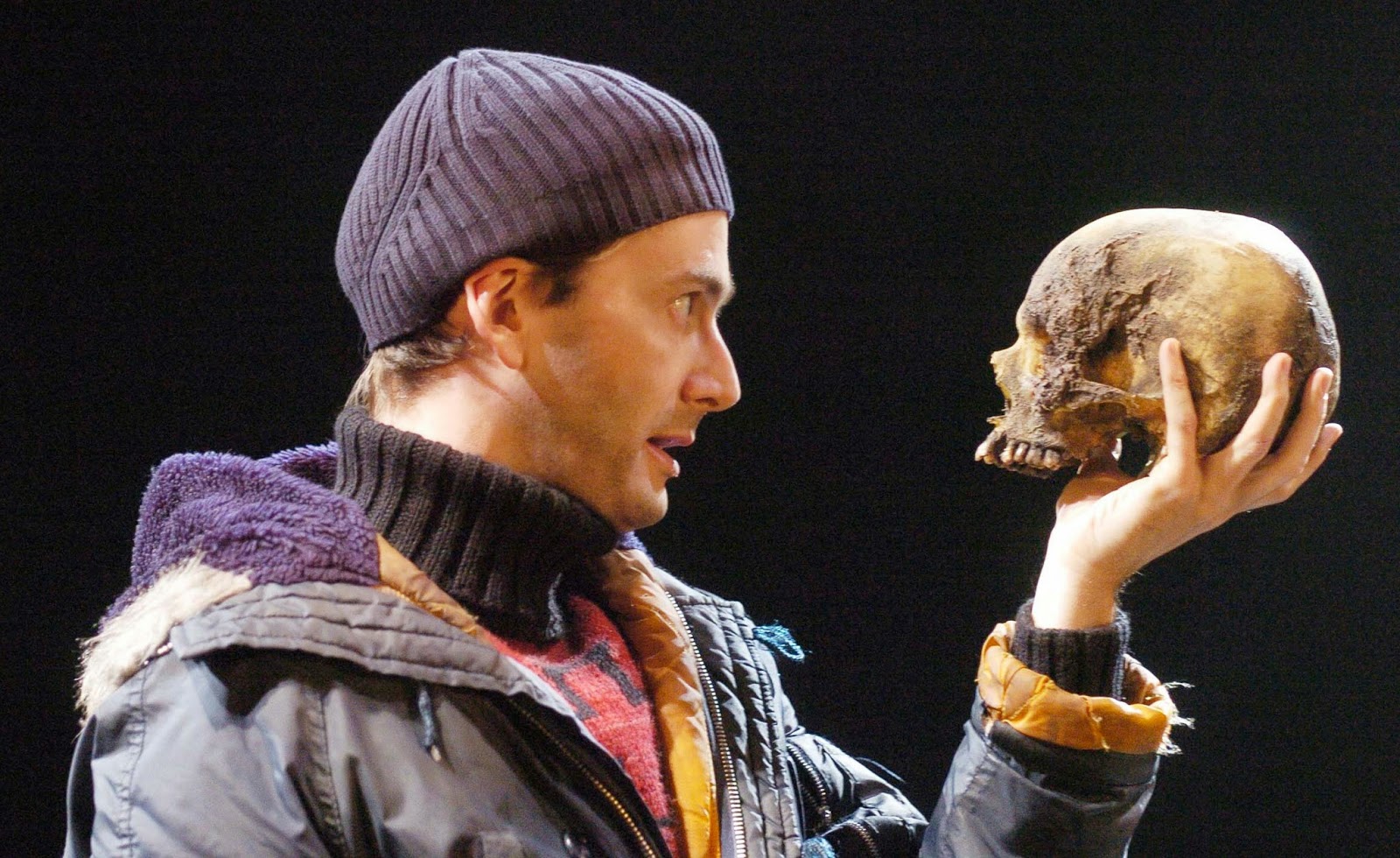 Discovering Hamlet (2016)
This documentary takes a look at Hamlet through the actors and directors who've helped bring the play to life for modern audiences. Filmed in Stratford-upon-Avon, London, Canada, and Italy, it features appearances by British TV favourites like Christopher Plummer, Sir Trevor Nunn, John Nettles, David Tennant, John Simm, and Franco Zeffirelli.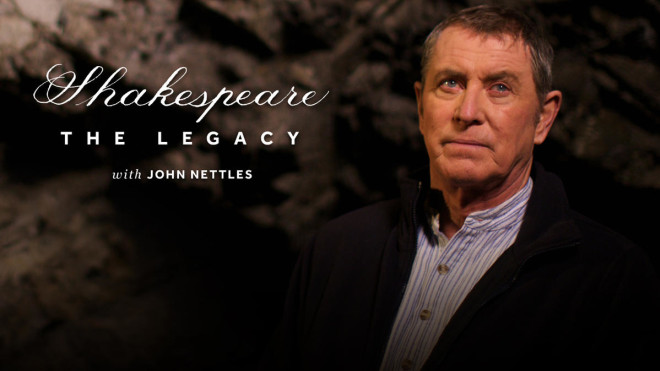 Shakespeare: The Legacy (2016)
Host John Nettles presents this hour-long special celebrating the 400th anniversary of Shakespeare's death (April 23rd, 2016). Long considered a man of mystery, the documentary aims to help unlock some of the secrets about Shakespeare's life.
If you absolutely can't wait, you can watch it HERE now.
Acorn TV April 25th Premieres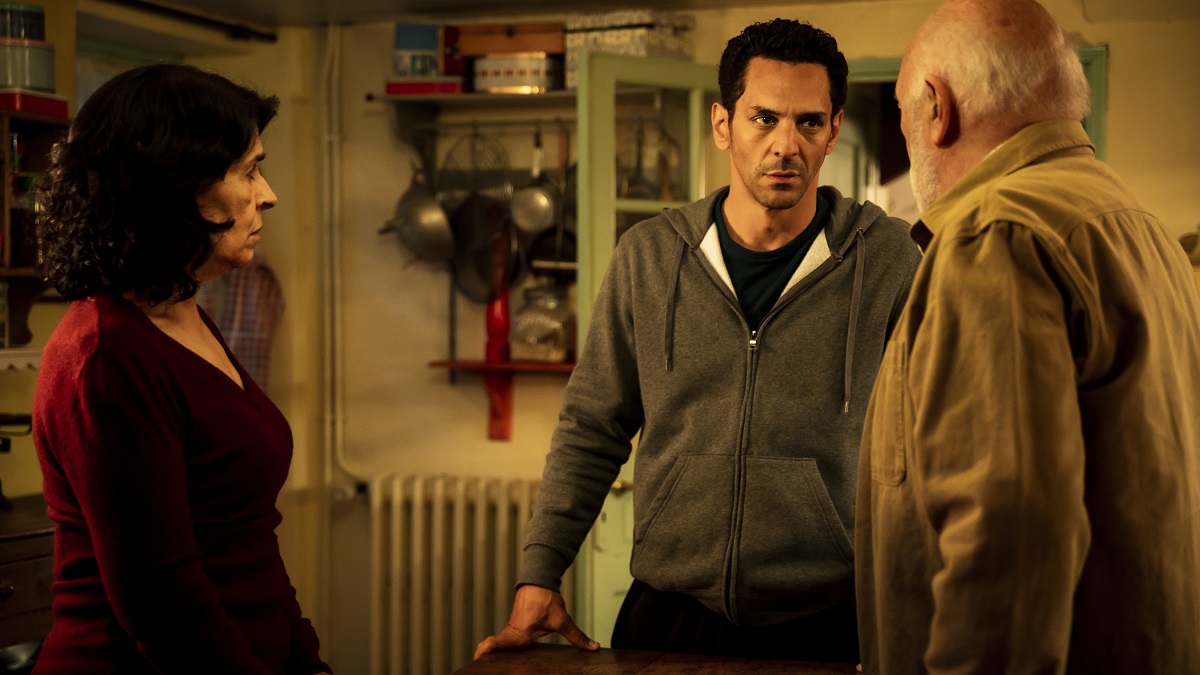 Balthazar, Season 4
UPDATE: Now moved to April 25th instead of April 11th.
If you haven't seen Balthazar, it follows a French forensic pathologist, Raphael Balthazar (played by Tomer Sisley) as he works to uncover the secrets of the dead on his examining table. He talks with them, imagining what they might tell him, then using his keen insight to help police with their investigations.
Season 4 of Balthazar picks up seven months after the tragic events that occurred at the end of season 3. We don't want to include any spoilers here for those who aren't caught up – but there are big changes that effectively send Balthazar back to square one in terms of his mental health.
To move ahead, he'll need serious help confronting the demons of his past.
RELATED: Enjoy non-English mysteries? Check out 19 of the Best French Mysteries for British TV Fans
What Do You Think of the April 2022 Acorn TV Premieres?
What will you be watching in April on Acorn TV? We're thrilled to see so many new mysteries arriving, but we also love that they've continued to add some of the older shows many of us haven't seen, along with great non-fiction/documentary content. Harry Wild sounds especially great, and you certainly can't go wrong with more Balthazar!
Save it to Pinterest!