What's New on Acorn TV? Acorn TV July 2023 Schedule (US)
In some cases, we earn commissions from affiliate links in our posts.
Last Updated on July 21, 2023 by Stefanie Hutson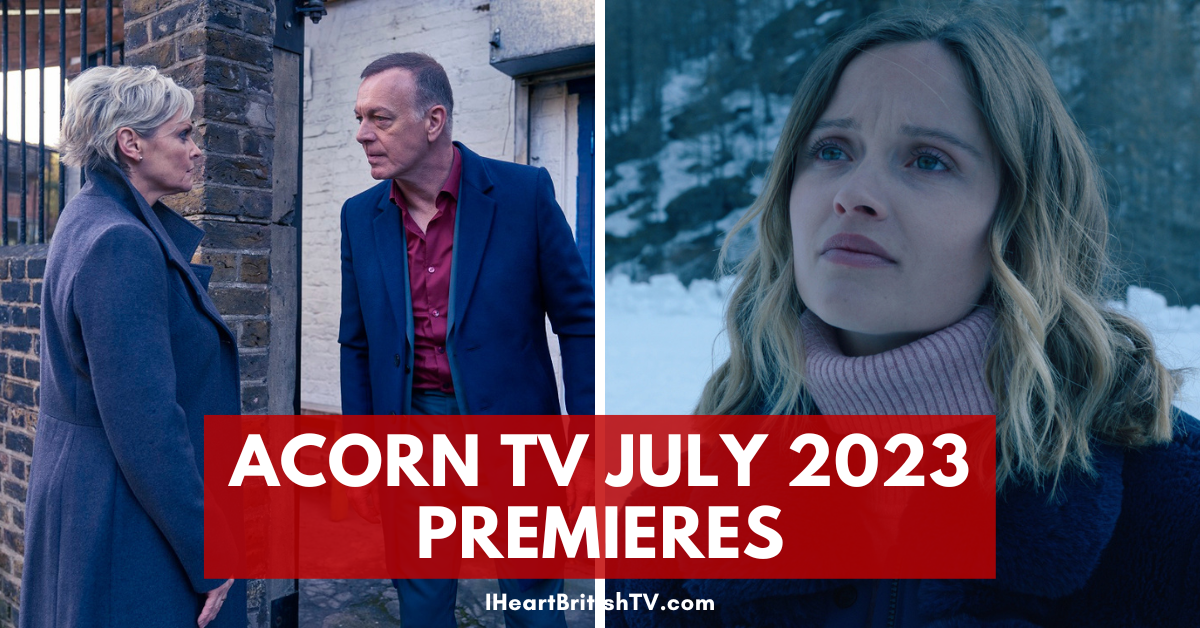 July will be a good month for anyone who loves a bit of murder and mayhem (on screen only, of course). The biggest new show on the schedule for this month is season 4 of London Kills – but we'll also see the continuation of other shows that premiered in past months. Continue down for the full list + descriptions.
If you don't already have Acorn TV, you can sign up HERE. If your TV isn't compatible with the regular Acorn TV app, or if you just prefer the convenience of Amazon's Prime Video platform and streamlined billing (for those who use multiple streaming services via Amazon), you can sign up HERE instead.
Regardless of the method you choose, it's easy to cancel ONLINE (no phone calls and waiting on hold) when and if you want to. Both options have the same programming, but some people find one or the other gives them a better streaming experience.
What's New On Acorn TV? The Acorn TV JuLY 2023 Schedule…

Continuing British TV Shows on Acorn TV in JuLY 2023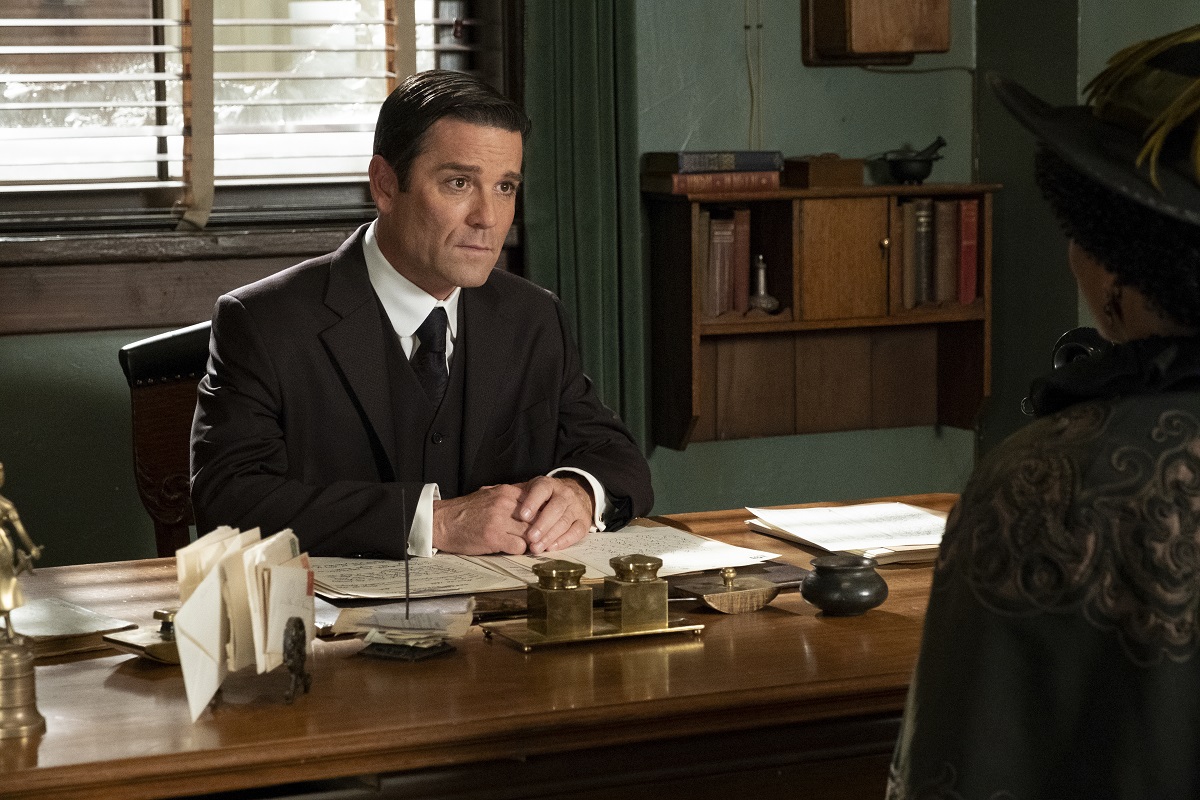 Murdoch Mysteries, Season 16
The Victorian-era Canadian mystery stars Yannick Bisson as Detective William Murdoch, a man who uses what was then "cutting edge" forensics to solve a variety of interesting and challenging crimes.
New episodes will continue to air weekly on Mondays, with the following schedule for July:
July 3rd: Episode 16, "An Avoidable Hinder" – Murdoch is cornered in an alley by Leo O'Rourke, a former coworker from a logging camp. Just released after serving a 32-year sentence for murder, he wants Murdoch to exonerate him. With no new evidence to go on, Murdoch regrettably declines, saying he doesn't trust his innocence, given his original guilty plea. When O'Rourke is shot at his halfway house, Murdoch realizes there's more to the story.
July 10th: Episode 17, "The Battle of Gentleman Jones" – After a hobo is shot near a rail camp, Murdoch is alerted by Watts, who was hired to infiltrate the community to find the victim, who had come into an inheritance. Their only lead is a "ghost coin," an intricately defaced nickel in his pocket. When another hobo is killed, Murdoch notices strange symbols, which are part of a hobo language, and suspects a sequential killer.
July 17th: Episode 18, "Virtue and Vice" – Murdoch investigates the murder of an art dealer who was in possession of an illicit cache of erotic drawings. As Crabtree catalogues the evidence, he's stunned by the array and accuracy of the graphic nude images. Brackenreid (Thomas Craig, Inspector Morse) is nonplussed by the salaciousness so when Murdoch needs someone to infiltrate a book shop and pose as a buyer of pornographic art, the inspector is the obvious choice. Meanwhile, after Ogden examines a woman clearly abused by her husband, she tries to save her from a brutal and politically powerful spouse.
July 24th – Episode 19, "Whatever Happened to Abigail Prescott" – With Ogden sentenced to prison for the death of an abused wife she was trying to help, Murdoch fears for the future of his wife and child. Though a page was missing from the police report, Effie's efforts to reopen the case hit a dead end. Convinced the Alderman received a call from his wife the night of her laudanum overdose, and that he likely administered it, Murdoch pursues the cocky politician with a vengeance.
July 31st – Episode 20, "Just Desserts" – On the eve of her exoneration, Ogden is a dinner guest at the home of Warden Hymus, his wife, daughter Lauren and her fiancé, Leslie Garland (Giacomo Gianniotti). Ogden's surprise encounter with her unseemly former brother-in-law leads to a frosty exchange, but things get extremely heated when the Warden is stabbed with a steak knife just before the Baked Alaska. Thoguh she quickly locks away the weapon and takes everyone's fingermarks, the weapon soon disappears. Meanwhile, Hart and Isaiah Buchanan are at a black fraternity dance when a seemingly healthy student mysteriously drops dead outside.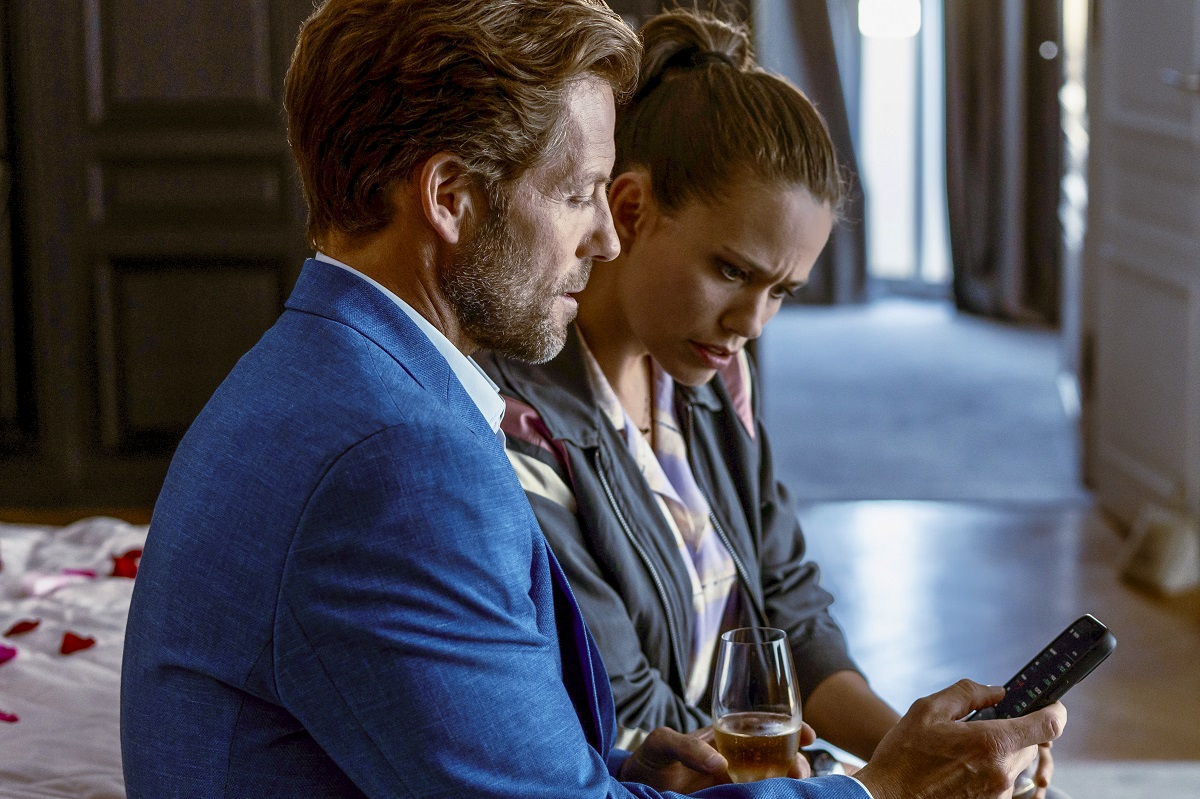 Set in the glamorous south of France, the series focuses on the relationship between a no-nonsense detective, Camille (Lucie Lucas), and a dishy international conman, Harry (Jamie Bamber). After a case that causes Camille to repeatedly bump into Harry, the two find themselves solving crimes together on the French Riviera.
Episodes airing in July are:
July 3rd:

Episode 3, "A Clear Conscience" – When a monk is found murdered below the Fort Royal on the St. Marguerite Island, the investigation sees Camille and Harry crossing paths again – sparking jealousy with Lea. It turns out Harry's old friend Father Placid was one of the dead monk's mentors. As Harry gets involved in the case, he'll find himself in over his head and in need of Camille and Lea's assistance to stay alive.
Episode 4, "The Deadlier Species" – Despite Boire's attempt to stop her, Camille (Lucie Lucas) visits her jailed father. Meanwhile, she and Lea are tasked with guarding billionaire arms-dealer Leo Duval at The Majestic. Duval's been threatened, allegedly by elusive assassin Nightshade, unseen for 15 years. Harry (Jamie Bamber) acts as a guide, using his knowledge of the criminal underworld to help them tackle their case.

July 10th:

Episode 5, "Southern Gothic" – Famous conductor Francois Fontaine is said to be the victim of a family-wide curse – and when his son Pascal is found hanged after a seance, it's a pretty convincing argument in favour of the curse's existence. Camille, Lea, and Harry will join forces to find the killer, combing through news archives, ex-lovers, and even mediums to get at the truth.
Episode 6, "Love and Let Die" – During the world-famous Cannes film festival, Camille and Lea find themselves investigating the murder of an actress' assistant. As they investigation unfolds, they begin to wonder whether the actress herself was the real target, and whether it might have anything to do with the photographer who's been blackmailing her. *FINALE*
RELATED: British TV Shows Set in the Mediterranean
New British TV Shows on Acorn TV in JuLY 2023
Acorn TV July 3rd Premieres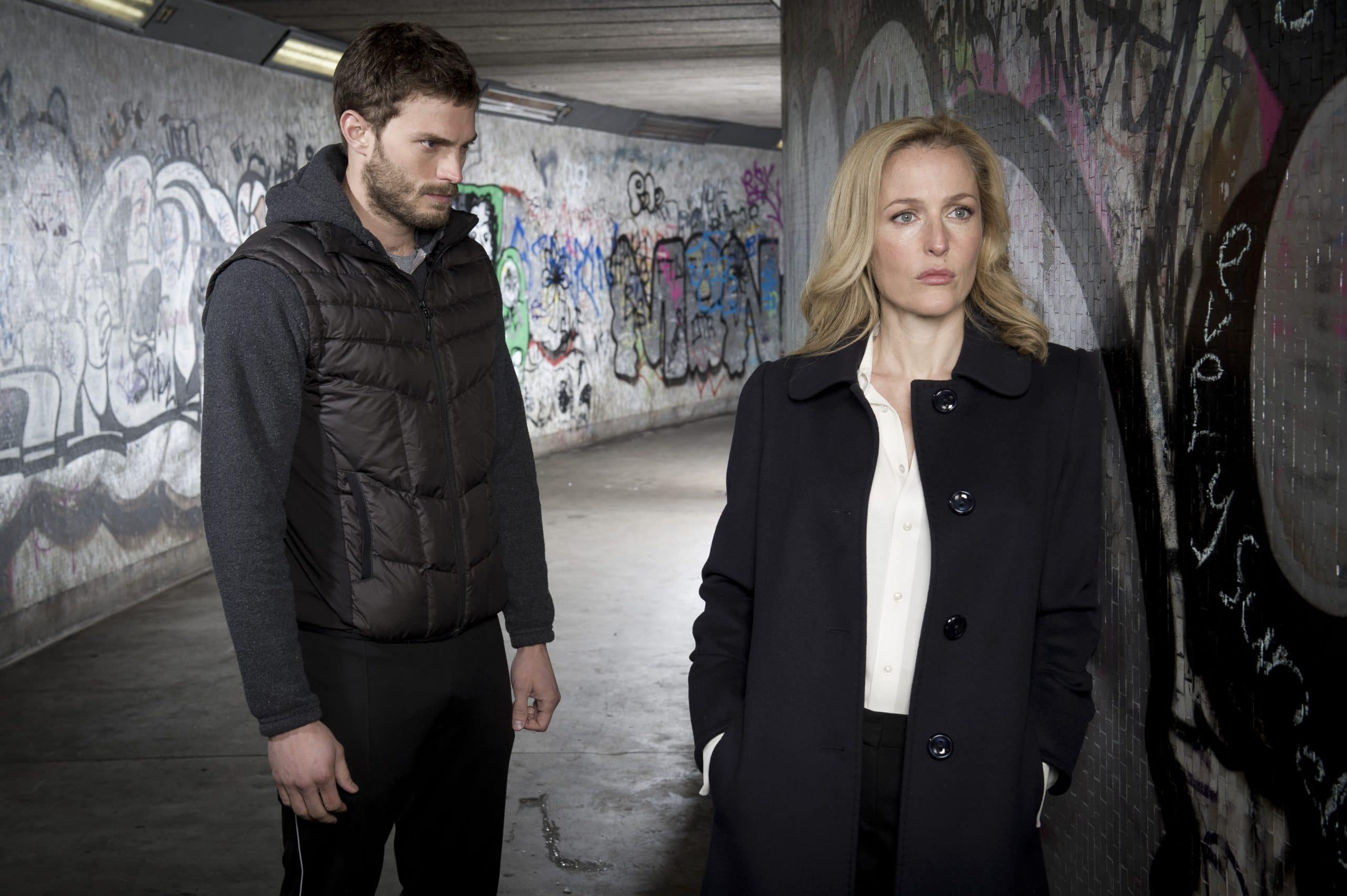 The Fall (2013 to 2016)
Gillian Anderson (The X-Files) and Jamie Dornan (50 Shades of Grey) star in this crime drama/thriller about a senior investigator who goes head-to-head with a serial killer who's attacking young professional women in Belfast.
Binge premiere of all three seasons.
RELATED: 40+ of the Best Female Detective Shows of British TV
Acorn TV July 10th Premieres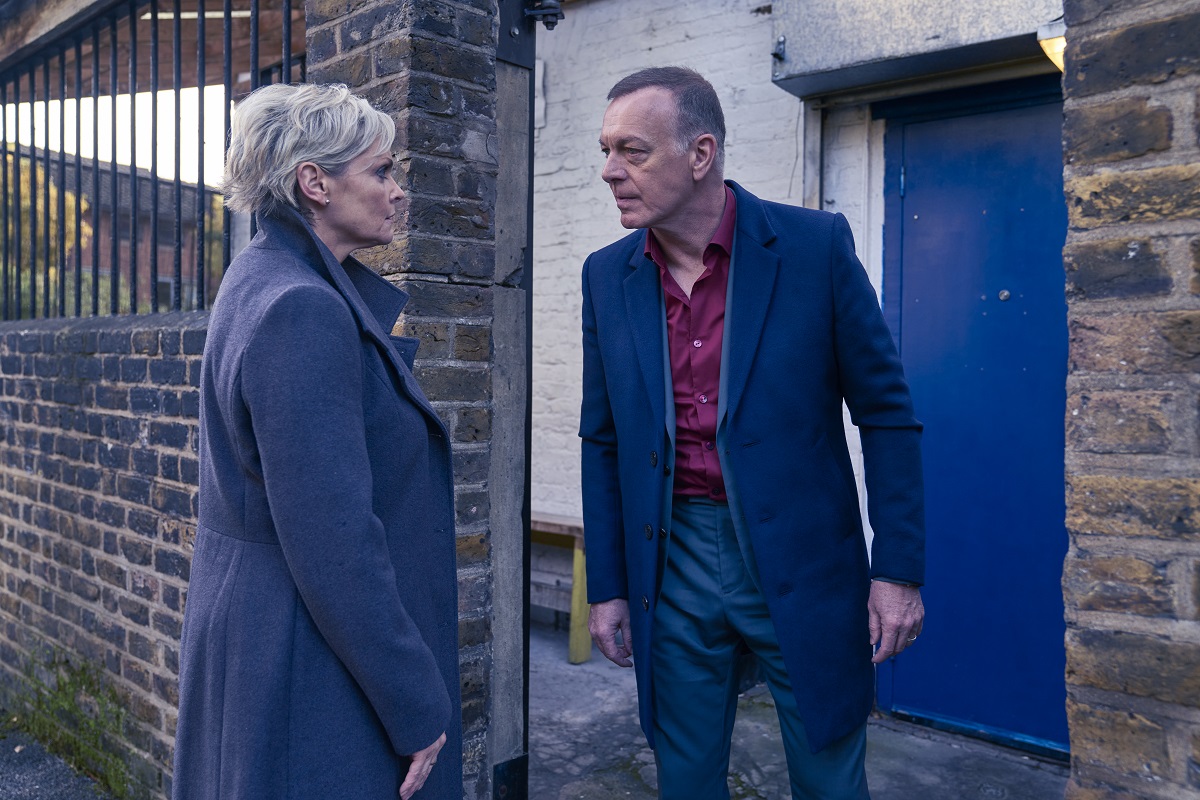 London Kills, Season 4
This Acorn TV Original follows a team of London's top detectives as they investigate homicides. Hugo Speer (The Full Monty) stars as lead investigator DI David Bradford, a man whose talents seem to solve every case but the disappearance of his wife. Sharon Small (The Inspector Lynley Mysteries) and Bailey Patrick (Bodyguard) also star.
In season 4, Rob wakes up in his car next to a dead body – and he's quickly arrested on suspicion of murder. As his team fights to clear his name, David and Vivienne see their past come back to haunt them.
Binge premiere. You can catch up on seasons 1-3 HERE.
RELATED: 10 of the Best Shows Set in London
Acorn TV July 17th Premieres
There are no new premieres this week – just a new episode of Murdoch Mysteries (described in the "returning shows" entry at the top of this post).
Need some other ideas to get you through the week? A few lists to help…
Acorn TV July 24th Premieres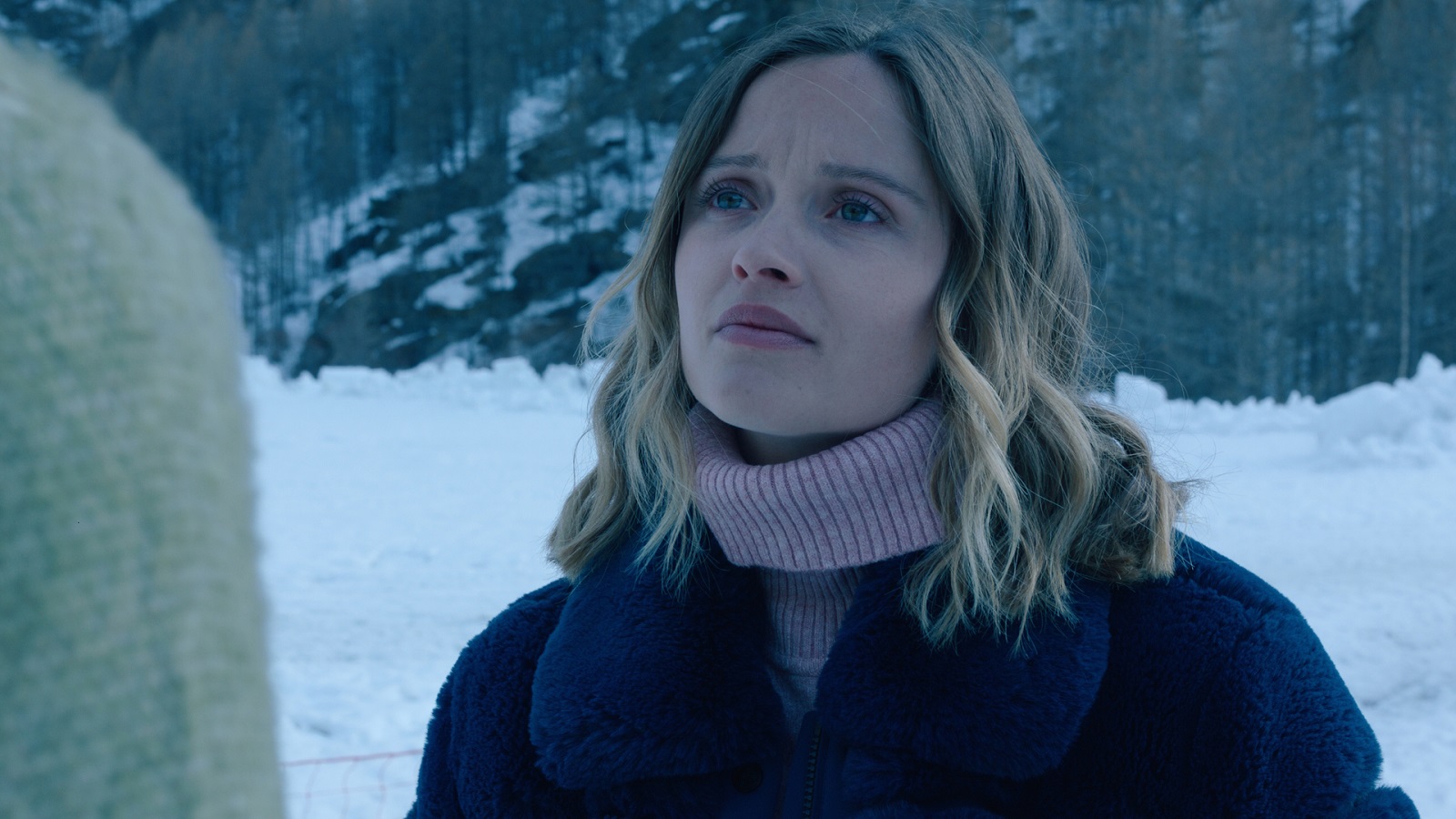 The Best of Us (2022)
Known in France as Le meilleur d'entre nour, this French crime thriller begins when a local star athlete is found dead in a snowy field. Police captain Awa Sissako is dispatched from a nearby city to help the local lieutenant deal with the serious case.
French with subtitles. Binge premiere.
RELATED: 19 of the Best French TV Crime Dramas
Acorn TV July 31st Premieres
There are no new premieres this week – just a new episode of Murdoch Mysteries (described in the "returning shows" entry at the top of this post).
Need some other ideas this week? A few lists to help…
Go Beyond Acorn TV's July 2023 Premieres…
July has plenty of new shows to look forward to, but if you need even more ideas, check out the following…
Save it to Pinterest!