September British TV Premieres: What's New on Acorn TV for September 2020?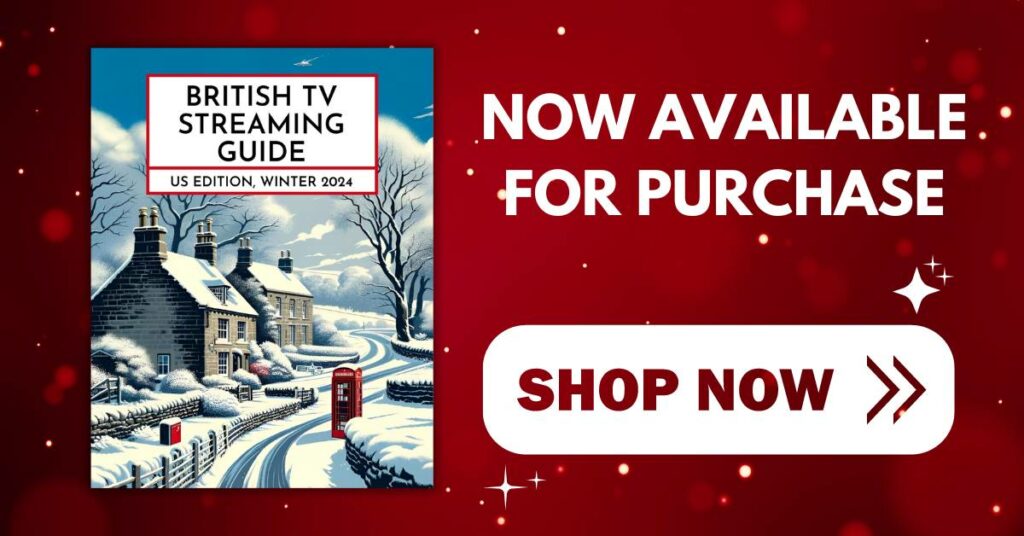 The British TV Streaming Guide: US Edition, Winter 2024 is now available. Get yours HERE.
In some cases, we earn commissions from affiliate links in our posts.
Last Updated on August 29, 2020 by Stefanie Hutson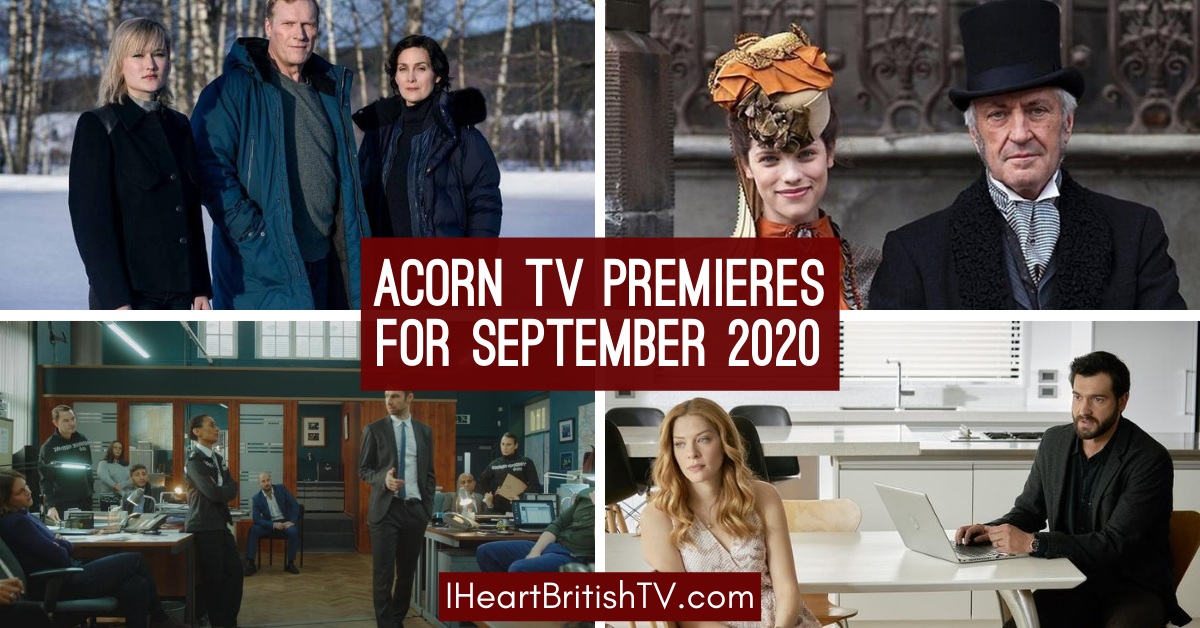 As we wrap up the month of August, it's time to look ahead and see what's in store for September on Acorn TV. It's a bit of a slow month in terms of recent, scripted British programming (season 2 of the Welsh crime drama Bang is the only one) – but there ARE some gems from New Zealand and Norway.
If you don't already subscribe to Acorn TV, you can sign up on their website HERE. If you have a smart TV that isn't compatible with their app (like a Samsung) or you prefer to subscribe through Amazon Video, you can sign up HERE instead.
Either way you do it, you get a free 7-day trial, and both offer easy online cancellation if you decide it's not for you. Both options have the same programming, though some people on slower internet connections have reported slightly smoother streaming on Amazon (and occasionally, a delay of a few hours for new programming to appear).
Acorn TV September 2020 Schedule of New Shows…

New British TV Shows on Acorn TV in September 2020
September 3 Premieres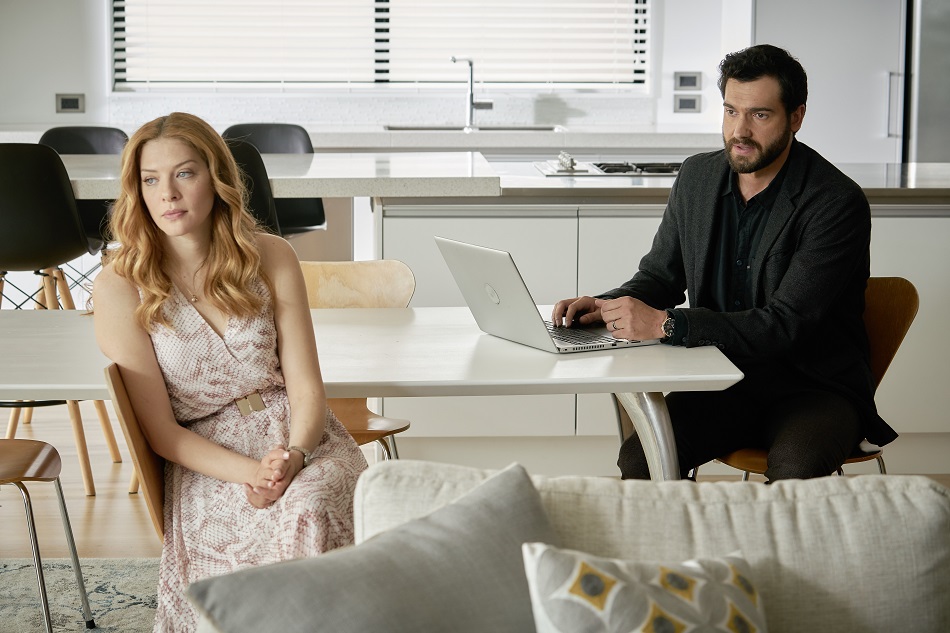 The Sounds
In this psychological thriller, a happily married Canadian couple moves to New Zealand to escape the husband's domineering family – but when he disappears soon after relocating, long-buried secrets come to light. The series was created and written by author Sarah-Kate Lynch (The House of Daughters), and it stars Rachelle Lefevre (Under the Dome)
Two episodes will premiere on the 3rd, with remaining episodes coming out weekly. You can check out the trailer below:
September 7 Premieres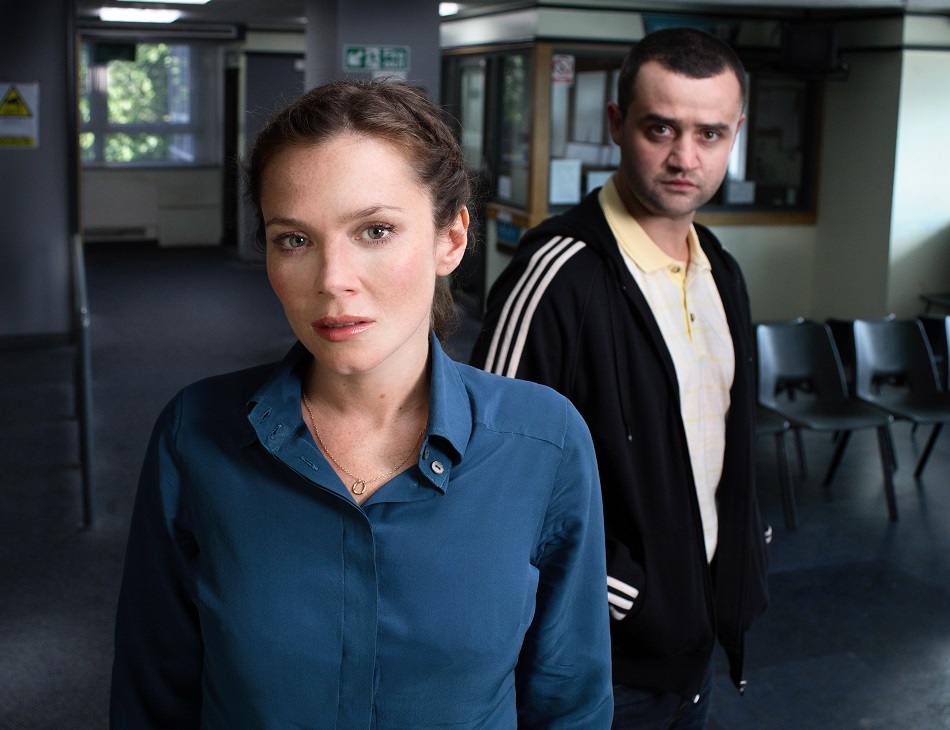 Public Enemies
This three-part, 2012 drama tells the story of a young man recently released from prison after serving 10 years, and the parole officer working with him after returning from a professional suspension. Exploring the themes of punishment and redemption, this series offers at look at the criminal justice system from both sides of the equation.
Daniel Mays (Line of Duty) and Anna Friel (Marcella) star.
You can also catch this one over on Prime Video HERE.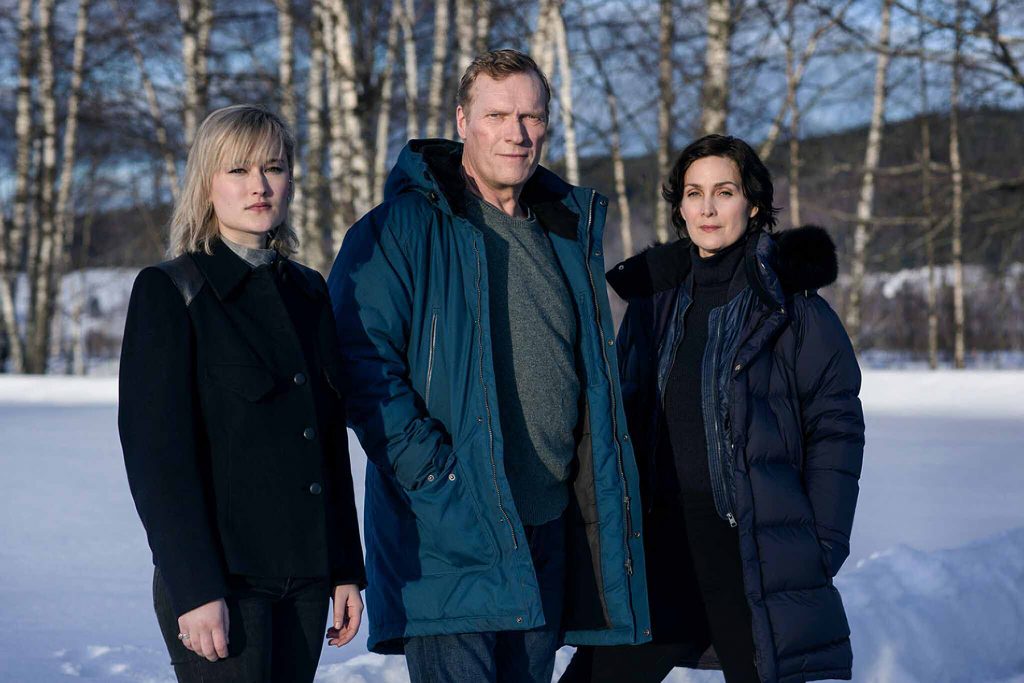 Wisting
Norwegian detective William Wisting discovers a corpse at a Christmas tree farm that may be connected to an American serial killer. Could a long-dormant American serial killer really be living among them? While he's on the case, his journalist daughter isn't far behind – recklessly pursuing the big scoop.
One thing to note before diving in is that there are 10 episodes, but each mystery takes place over 5 episodes. It's a bit jarring if you're in episode 4 or 5 and you can't quite figure out if the case is meant to stretch over all 10 episodes.
If you have Sundance Now, you can watch this one HERE – or check out the trailer below:
September 14 Premieres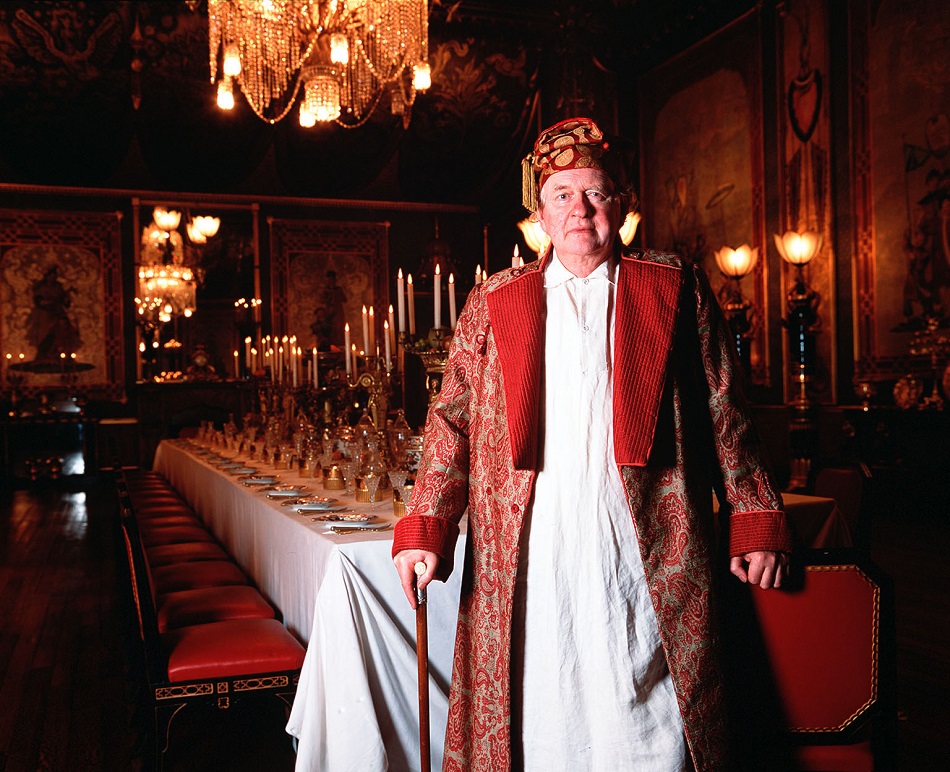 The Badness of King George IV
George IV's style and taste defined the Regency period, but as Prince Regent and as King, his extravagance and self-indulgence attracted ridicule, derision and hatred. Using an imaginative blend of drama and documentary, this film tells the story of Britain's most unpopular and out-of-touch monarch played by Oliver Ford Davies (Star Wars: Episodes 1 and 2).
Using contemporary sources, the program pictures a dying, drug-addled King as he relives key events from his colorful life, haunted by the words of his critics. Robert Glenister (Cold Feet) plays the "Hellbound" (George's word for his critics), who torments him with his failings.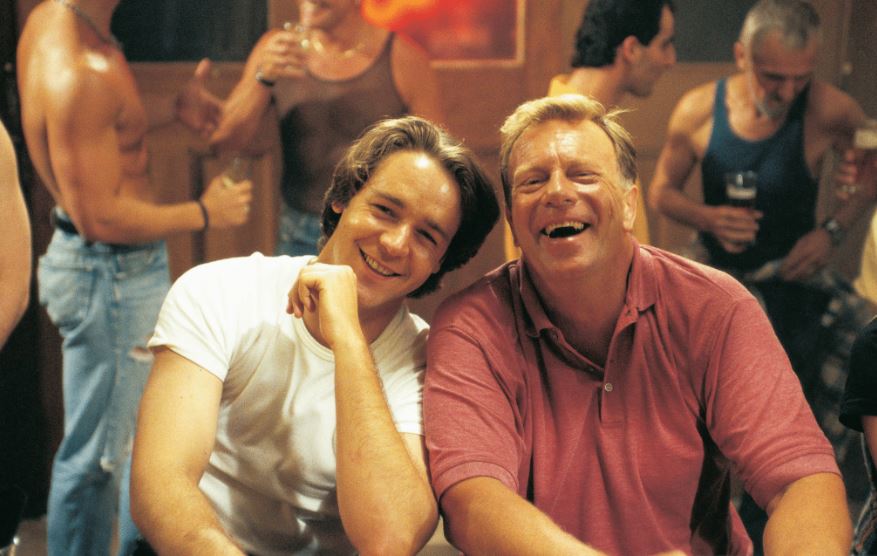 The Sum of Us
Russell Crowe stars in this touching comedy about a father and gay son who are complete opposites but get on very well. Unfortunately, new relationships eventually put a strain on their bond.
The 1994 film is based on the long-running off-Broadway play by David Stevens.
September 21 Premieres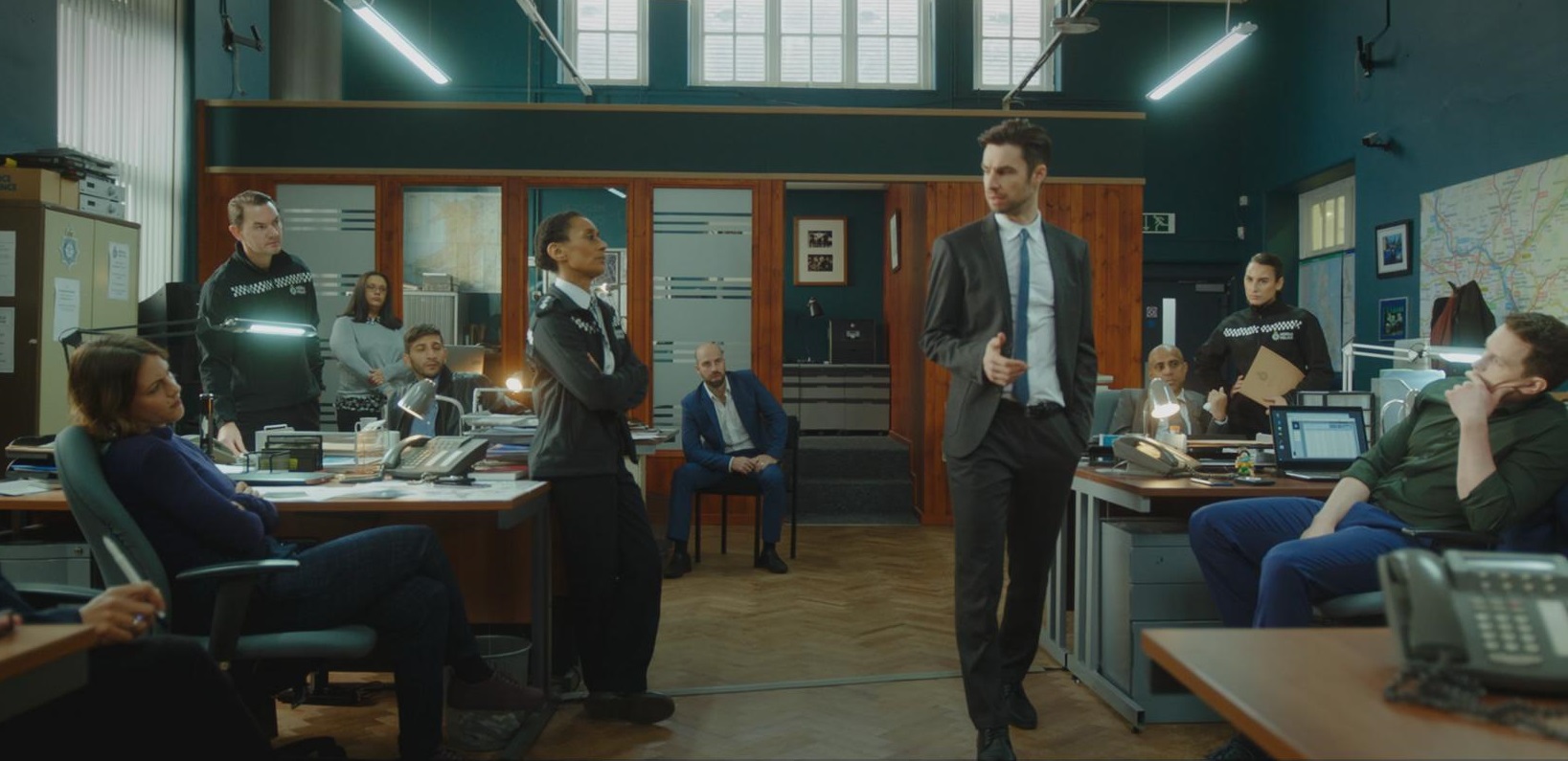 Bang, Series 2
In the latest season of this award-winning Welsh drama, officers Gina Jenkins (Catrin Stewart, Stella) and her longtime partner, Luke Lloyd (Jack Parry-Jones, Moon Dogs) attempt to solve a series of murders that seem to be connected to an historic rape allegation.
A serial killer is on the loose in the steel town of Port Talbot targeting the men named by a local woman in a rape case from 10 years ago, which fell apart before it went to trial and they were never brought to justice. Also, Gina's brother, Sam (Jacob Ifan, Cuffs) is released from prison and determined to lead a trouble-free life, but he finds his life turned upside down yet again by violent crime. This second series dissects the theme of power: the one certain men wield over women, the individuals who enable this behavior to go unchecked and the victims' search for justice.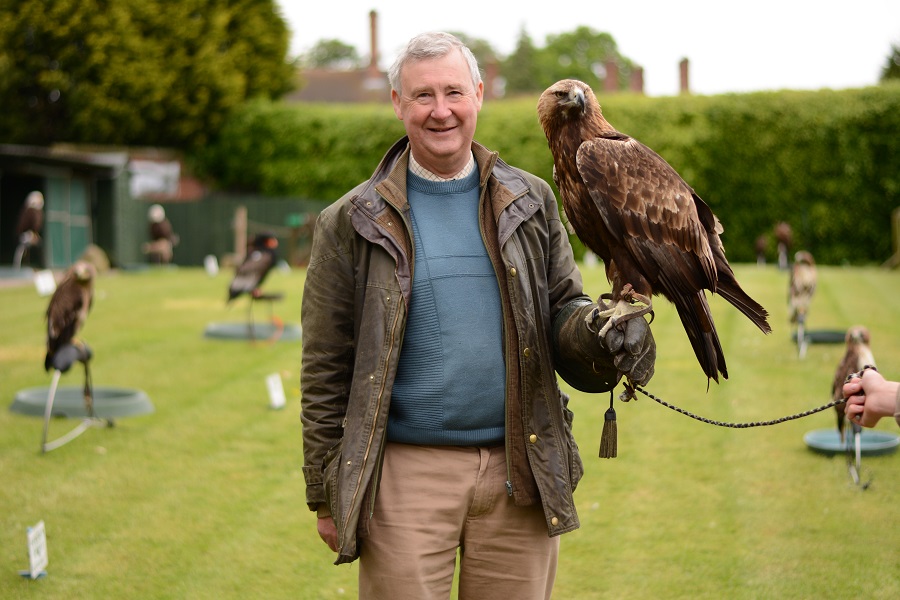 The Yorkshire Vet, Season 9
Get a glimpse of the true story behind All Creatures Great and Small, the classic BBC TV series by British veterinary surgeon and author Alf Wight, known worldwide as James Herriot. This docuseries follows the dedicated staff at Skeldale Veterinary Centre, Wight's original practice in Thirsk, North Yorkshire founded in 1940.
With exclusive access to Julian Norton, The Yorkshire Vet, as well as his partner and Alf's former trainee, Peter Wright and their staff, viewers get to follow the day-to-day comings and goings and meet their clientele – both two-legged and four-legged! This center may have moved from the original premises to a purpose-built facility, but the heart and soul of this historic veterinary practice are very much alive and beating. Series 1-6 also streaming.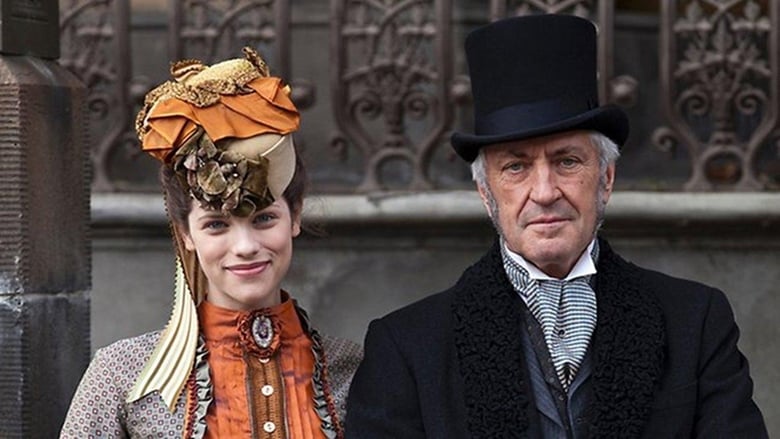 The Mystery of a Hansom Cab
Set in 1880s Melbourne, this 2012 period drama is based on the bestselling novel by Fergus Hume. It follows the murder of a man connected to a wealthy benefactor, along with an accused man unable to provide an alibi.
You can check out the book HERE – or view the trailer below:
https://www.youtube.com/watch?v=aD5Ij7_swSQ
September 28 Premieres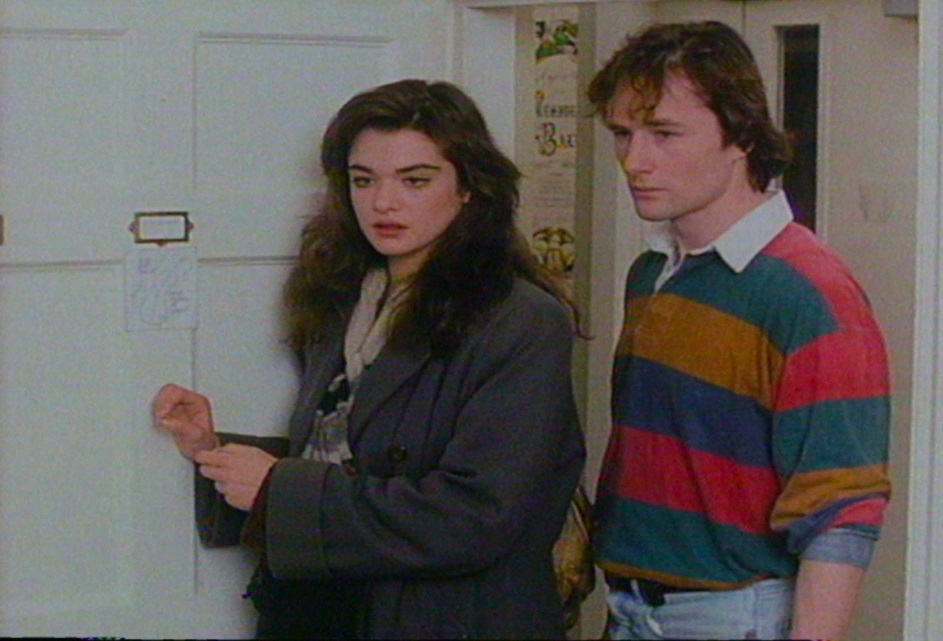 The Advocates
Set in Edinburgh, this six-episode series contrasts the high-powered and respectable world of the lawyers and advocates of the Scottish legal profession, with the sleazy and deadly existence of the city's pimps, prostitutes and drug addicts. When a young prostitute is murdered by a deadly drug overdose, only Doctor Joe Sangster (Jonathan Hackett, Breaking the Waves), who has been treating her at the local health clinic, suspects foul play.
In the growing climate of fear over drugs and AIDS in the city, his clinic faces closure due to a local campaign. Sangster turns to young lawyer Greg McDowell (Ewan Stewart, Florence Foster Jenkins), assisted by his colleague, Katherine Dunbar (Isla Blair, Indiana Jones and the Last Crusade). In the second series, McDowell is hired by a man accused of murdering his own wife. He begins to suspect she may have been the victim of a serial killer, and his investigation soon puts his own girlfriend, Sarah (Rachel Weisz, The Favourite), in danger. Other stars in the series include Shirley Henderson (The Nest), Clive Russell (Catherine the Great), Michael Kitchen (Foyle's War) and Siobhan Redmond (Grantchester.)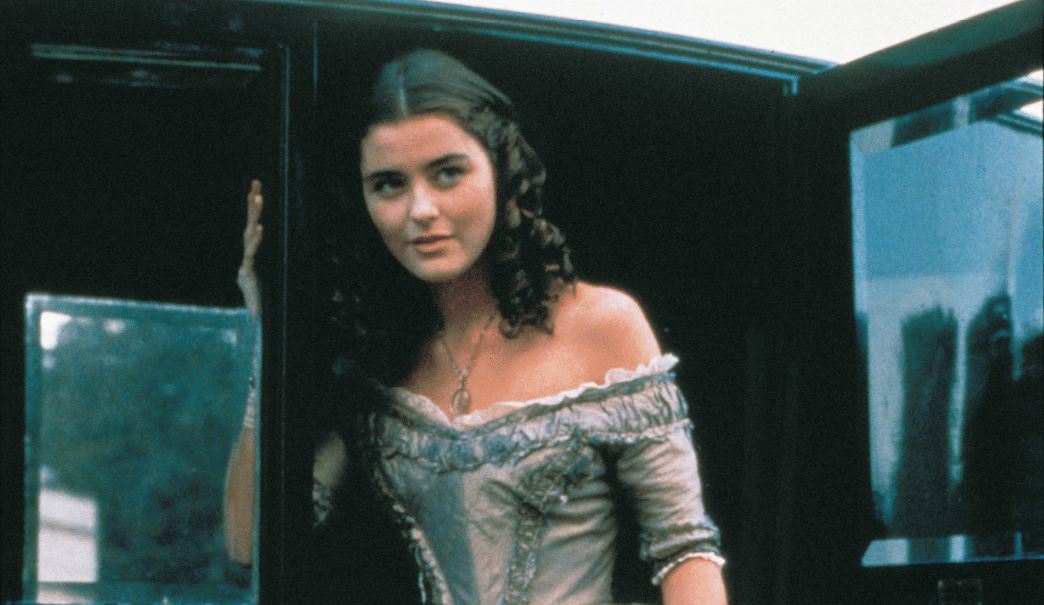 The Black Velvet Gown
Set in 1830s Northumberland, this two-part film explores what happens when a mother and daughter are set apart by their shared ability to read and write.
The 1991 film is adapted from Catherine Cookson's novel of the same name, and stars Janet McTeer (Ozark) as widow Riah Millican, Bob Peck (Jurassic Park), as reclusive teacher Percival Miller, and Geraldine Somerville (Gosford Park) as Riah's daughter Biddy.
What Else is Coming up on Acorn TV?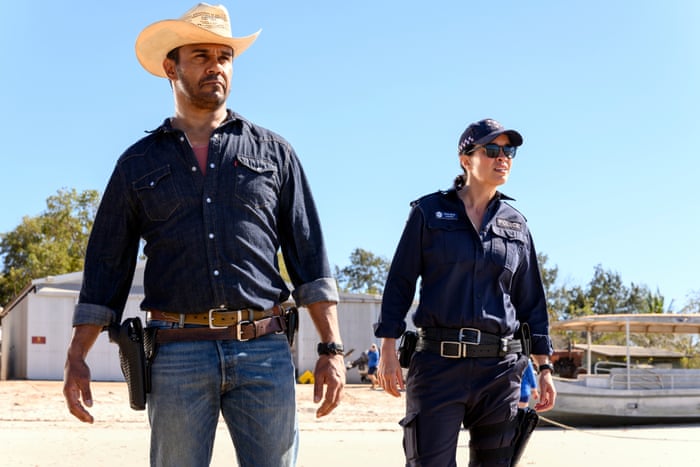 In October, we can look forward to Series 2 of Mystery Road, the hit Australian mystery series starring Aaron Pedersen.
Later in 2020, we'll also see the Irish dramedy The South Westerlies.
What Do You Think of the September 2020 Acorn TV Premieres?
What's your pick of the upcoming new releases on Acorn in September? Is there anything you've been eagerly awaiting? Let us know your thoughts in the comments!
Save it to Pinterest!