May British TV Premieres: What's New on Acorn TV for May 2020?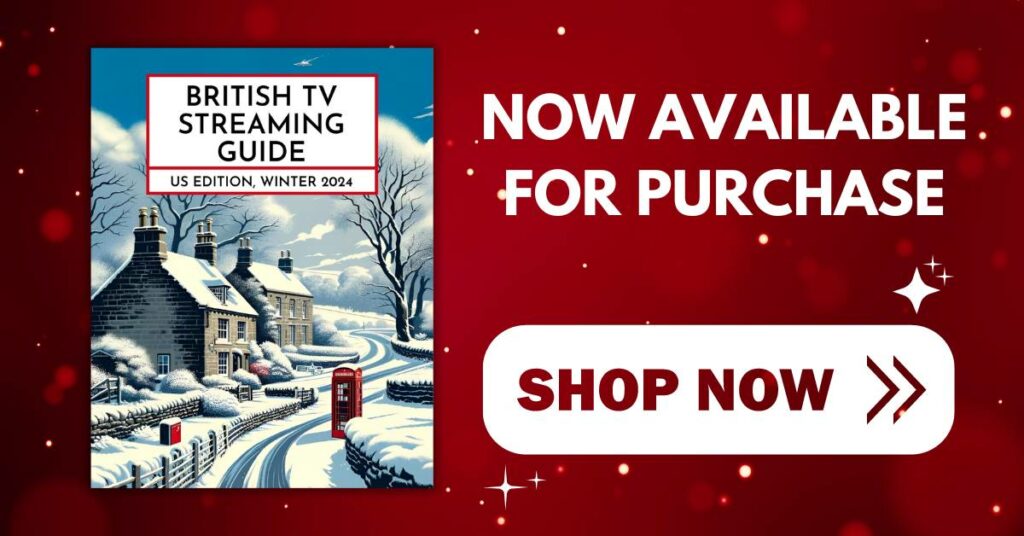 The British TV Streaming Guide: US Edition, Winter 2024 is now available. Get yours HERE.
In some cases, we earn commissions from affiliate links in our posts.
Last Updated on April 30, 2020 by Stefanie Hutson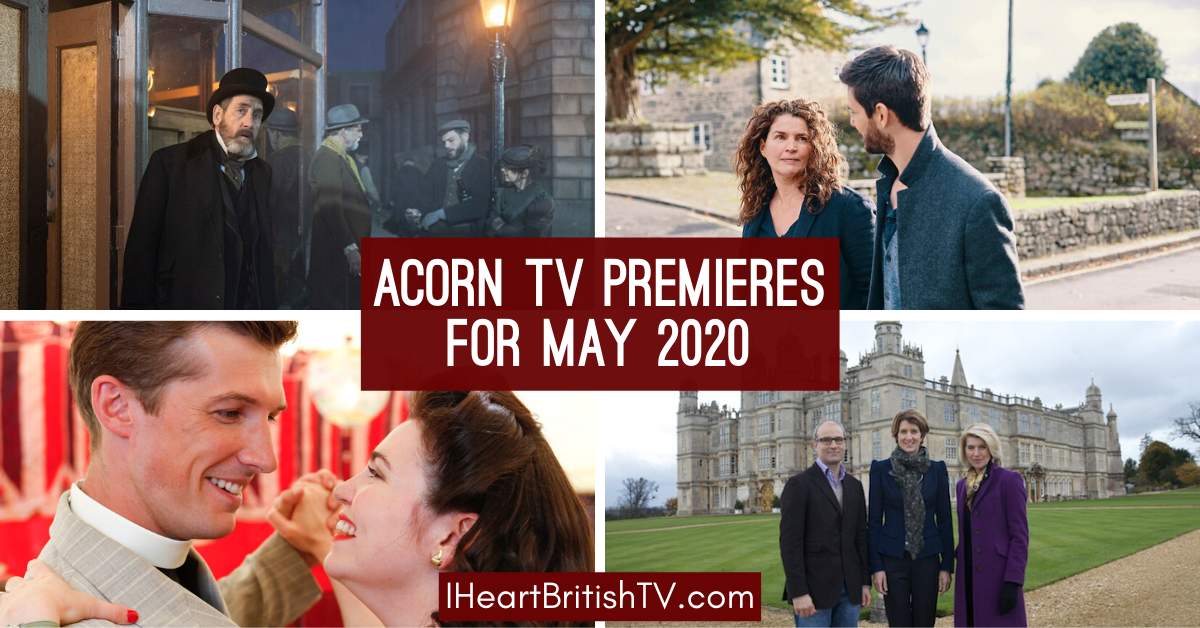 Tomorrow marks the beginning of May, and that means we can all look forward to more great British shows on our favourite British TV streaming networks. In this post, we'll take a look at what's coming to Acorn TV in May.
If you don't already subscribe to Acorn TV, you can sign up on their website HERE. If you have a smart TV that isn't compatible with their app (like a Samsung) or you prefer to subscribe through Amazon Video, you can sign up HERE instead. Either way you do it, you get a free 7-day trial, and both offer easy online cancellation if you decide it's not for you. Both options have the same programming, though some people have reported slightly smoother streaming on Amazon (and occasionally, a delay of a few hours for new programming to appear).
Acorn TV May 2020 Schedule of New Shows…

New British TV Shows on Acorn TV in May 2020
May 4 Premieres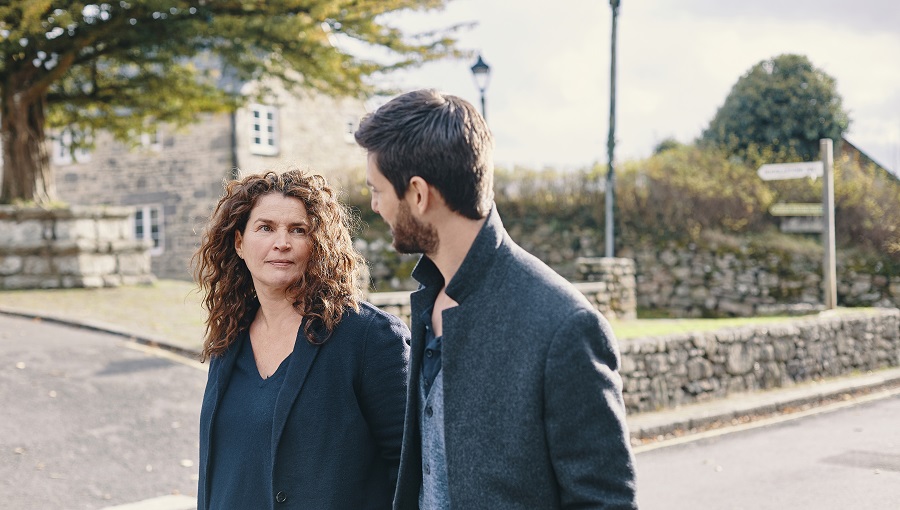 Gold Digger
This BBC One twisty romantic thriller starring Emmy® winner Julia Ormond (Howard's End, Legends of the Fall) and Ben Barnes (Westworld) tells the story of a 60-year-old woman falling in love with a 35-year-old man and the effect it has on her already dysfunctional family. Mother first, wife second, woman last, Julia Day (Ormond) has spent her whole life putting the needs of others before herself, but now she falls in love with Benjamin Greene (Barnes), a man 25 years her junior.
The impact their unconventional relationship has on her family is explored and the secrets of their past are revealed — has Julia finally found the happiness she's always deserved, or is Benjamin really only after her money like they think he is? The series also stars Alex Jennings (The Crown) as Julia's ex-husband Ted, and Julia McKenzie (Agatha Christie's Marple) as Ted's mother, Hazel.
Episodes 1 & 2 – May 4
Episodes 3 & 4 – May 11
Episodes 5 & 6– May 18
You can view the trailer below: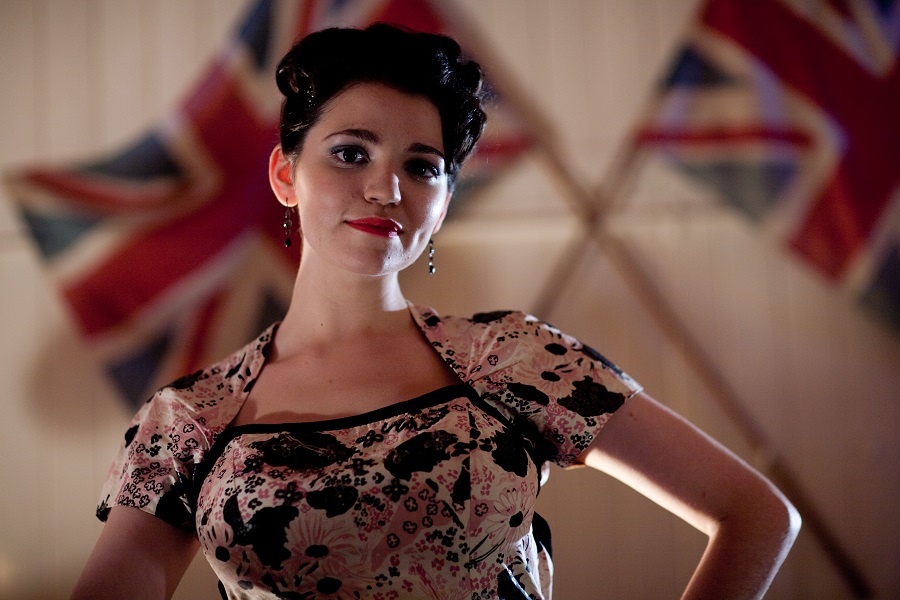 Land Girls, Series 3
Following the premiere of Series 1 on April 6th and Series 2 on April 20th, Acorn brings the third and final season to the service on May 4th.
This series follows the highs and lows of the lives of four women in the Women's Land Army during WWII.
Can't wait? Watch it HERE.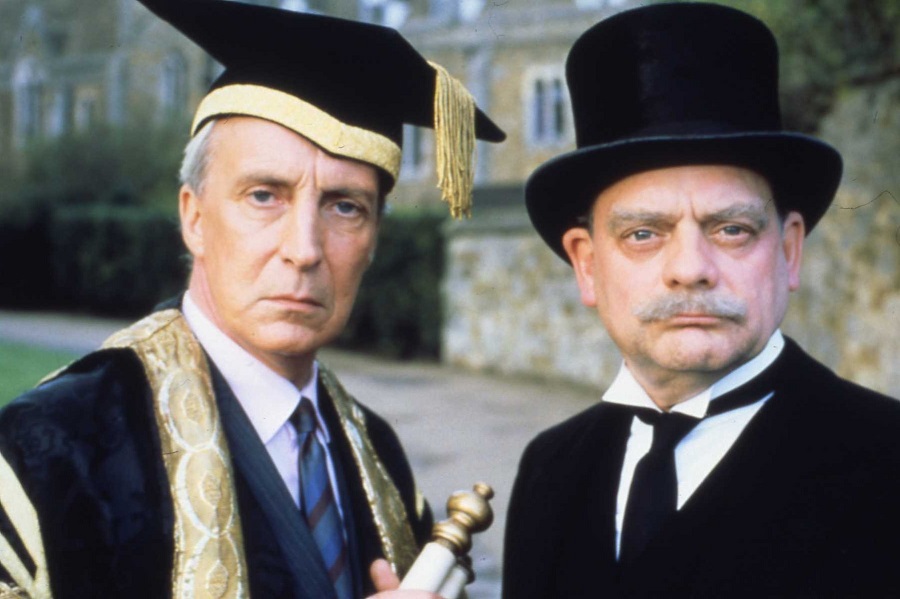 Porterhouse Blue
David Jason (Only Fools and Horses, A Touch of Frost), Ian Richardson (House of Cards) and Griff Rhys Jones (Not the Nine O'Clock News) lead a distinguished cast in Malcolm Bradbury's four-part adaptation of Tom Sharpe's classic comic novel about the fictional Porterhouse college in Cambridge, noted for its rowing, ancient traditions, feasting, crusty fellows and the dismal academic standards of its students.
When the headmaster dies, the government appoints an old graduate as his successor – the politician Sir Godber Evans (Richardson), who is determined to drag this bastion of privilege into the 20th century and announces a major break with six centuries of college tradition: Porterhouse will open its doors to scholars! Head Porter Skullion (Jason) is as stunned as the Fellows and students, but the new master, egged on by his wife (Barbara Jefford), is determined to sow seeds of change in the very foundations of Porterhouse.
May 11 Premieres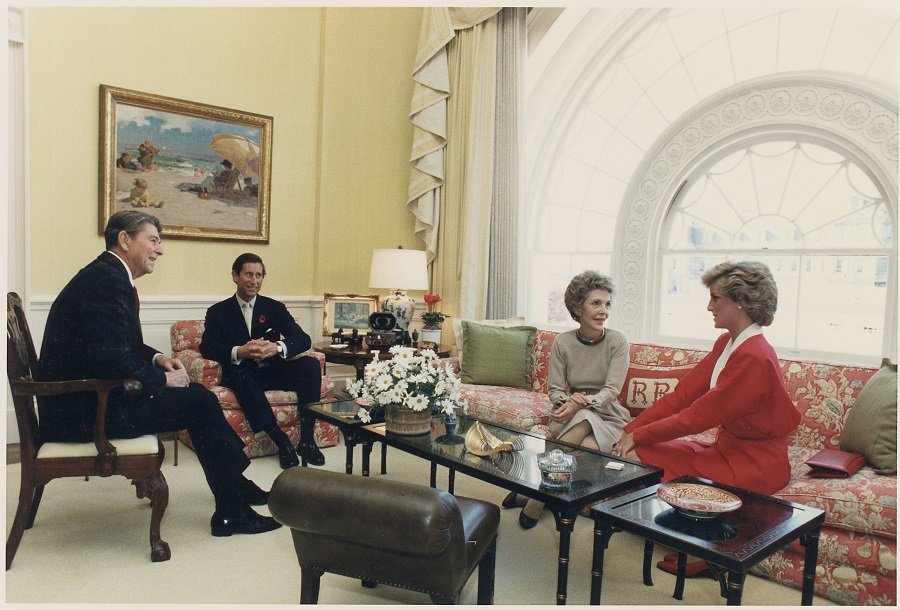 A Royal Tour of the 20th Century
The British royal family has been at the center of the 20th century's most iconic moments – two world wars, the end of empires, coronations, weddings, glittering tours, fashion and scandals – a century that saw the Windsors' influence and participate in a wealth of defining historical moments, firmly making their mark on this important period of modern history.
This series uses rarely-viewed archival footage to discover the untold and overlooked stories of Britain's royal family.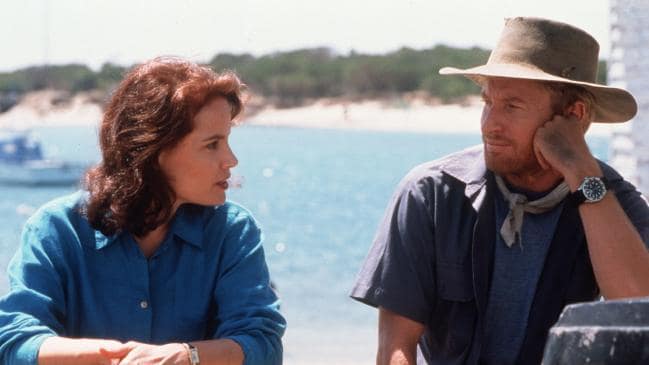 Seachange, Series 3
This Australian drama from the 1990s follows a corporate lawyer whose life implodes, causing her to leave the city to go live in a small seaside town. There, she becomes the local judge and builds a new life for herself and her children.
Series 1 and 2 premiered in April, and May brings us the third and final season of the series.
May 18 Premieres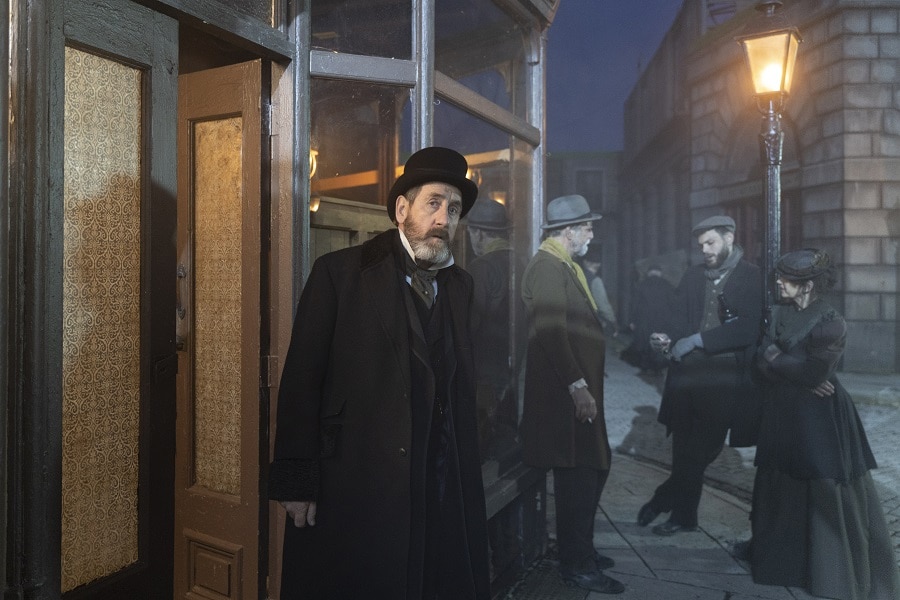 Set in 1880s Ireland in the Victorian heyday of postmortem photography, this six-part period mystery focuses on a photographer who investigates the murders of his deceased subjects. Cast members include Michael Smiley (Luther), Kerr Logan (Game of Thrones), Eileen O'Higgins (Mary Queen of Scots) and Aidan O'Hare (Jackie).
This series is an Acorn TV Original Series that they commissioned, and you can read more about it here. We also included an interview with the writer in the 2019 British TV Year in Review magazine.
The May release schedule for this one is as follows:
Episodes 1 & 2 – May 18th
Episode 3 – May 25th
There will be 6 episodes in total, and you can check out the trailer below:
May 25 Premieres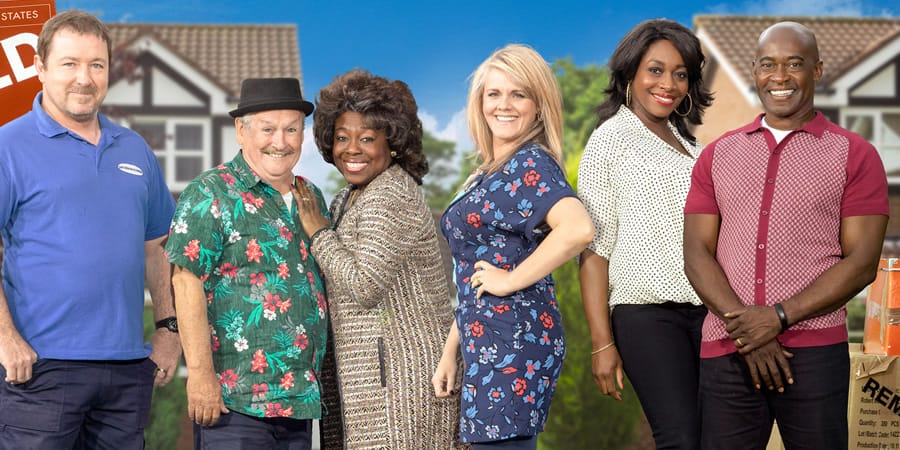 Mount Pleasant
We've been getting questions about this one for a while, so we're pleased to see that Series 5 will finally be joining Series 1-4 on Acorn TV. No word yet on Series 6 or 7, but it's good to see they're continuing to add more.
This long-running heartwarming UK dramedy hit, which originally aired on Sky, depicts the lives of a tightly knit family in suburban Manchester, including their everyday struggles. Starring Sally Lindsay (Coronation Street, Scott & Bailey), Daniel Ryan (Black Sea), Ainsley Howard (Mum & Dad, The Village), and Neil Fitzmaurice (Going Off Big Time).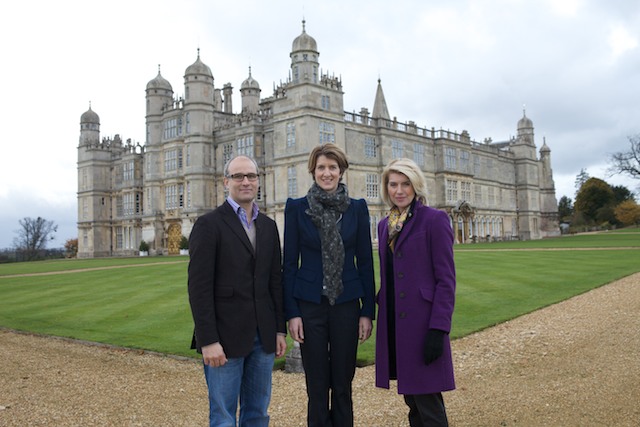 Treasure Houses of Britain
Hosted by Selina Scott, this five-episode docuseries offers rare access to five of Britain's finest stately homes – Burghley House, Chatsworth, Blenheim Palace, Holkham Hall and Boughton House, marking the first time they were filmed in 3D.
These episodes shed light on these well-loved, stately buildings, as well as the treasures they house: from the tapestries the First Duke of Marlborough commissioned to celebrate his triumph at the Battle of Blenheim, to the Italian pietra dura cabinet which the Medici gave to the owners of Burghley – the greatest Elizabethan house in England.
Can't wait? You can watch it HERE now.
What Else is Coming up on Acorn TV in 2020?
On June 1st, Acorn TV will be adding the 2019 revival of Seachange (8 episodes in total). On the 15th, we can look forward to a new season of the Welsh mystery Hidden.
What Do You Think of the May 2020 Acorn TV Premieres?
What's your pick of the upcoming new releases? Is there anything you've been eagerly awaiting? Though we've already had a chance to preview Dead Still (review coming soon), we're thrilled to see what everyone else thinks of this creative new series.
Save it to Pinterest!