February British TV Premieres: What's New on Acorn TV for February 2021?
In some cases, we earn commissions from affiliate links in our posts.
Last Updated on February 15, 2021 by Stefanie Hutson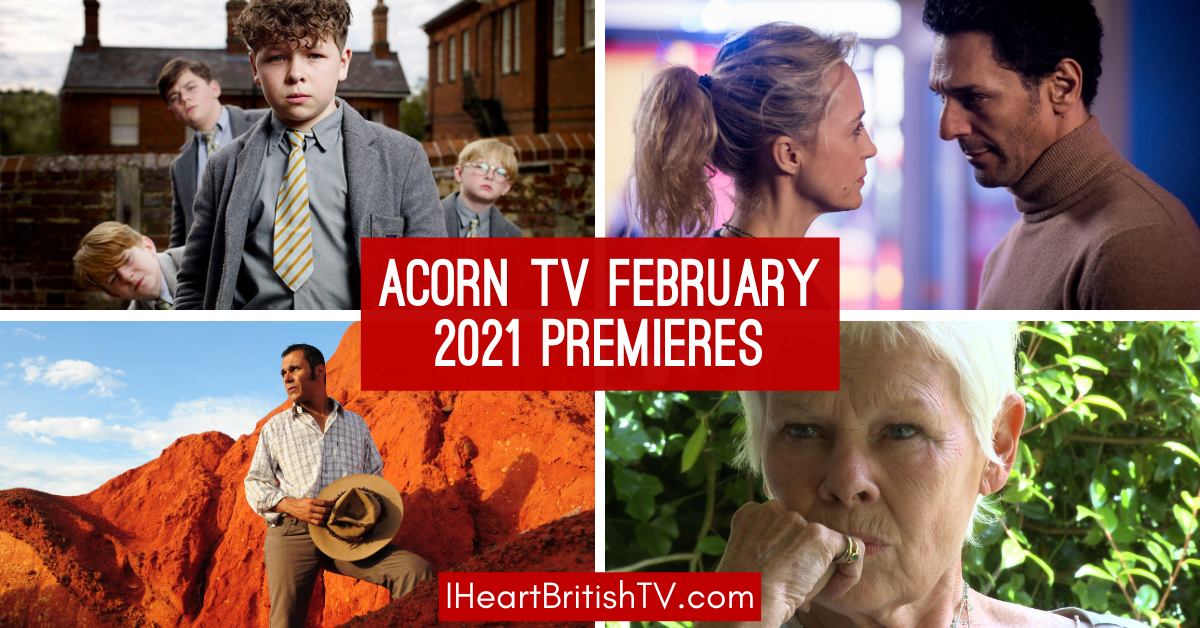 If you don't already subscribe to Acorn TV, you can sign up on their website HERE. If you have a smart TV that isn't compatible with their app (like a Samsung) or you prefer to subscribe through Amazon Video, you can sign up HERE instead.
Either way you do it, you get a free 7-day trial, and both offer easy online cancellation if you decide it's not for you. Both options have the same programming, though some people on slower internet connections have reported slightly smoother streaming on Amazon (and occasionally, a delay of a few hours for new programming to appear).
Acorn TV February 2021 Schedule of New Shows…

New British TV Shows on Acorn TV in February 2021
February 1st Premieres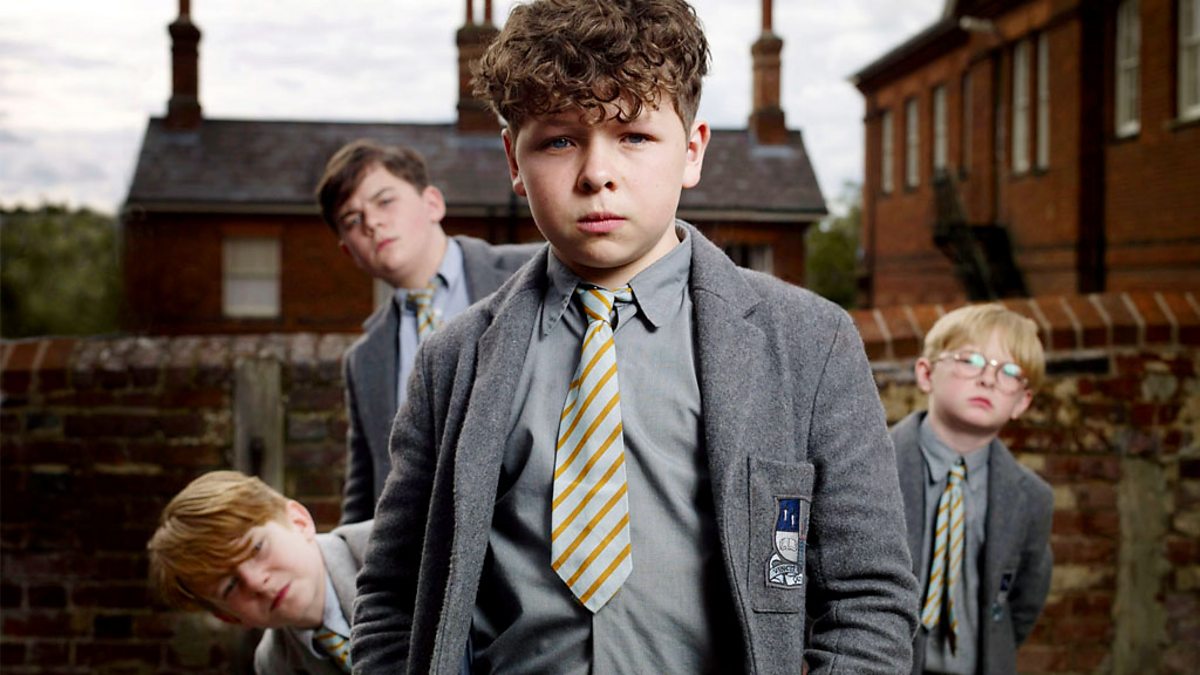 Just William
This BBC series follows the entertaining adventures of a mischievous 11-year-old boy, William Brown (Daniel Roche, Outnumbered), and his friends in 1950s England. The series takes us back to a fun, carefree time when kids could run off for the day and not return home until teatime. The series also includes appearances from Daniel Ryan (Home Fires), Caroline Quentin (Jonathan Creek), Lily James (Cinderella), and Warren Clark (Poldark).
February 8th Premieres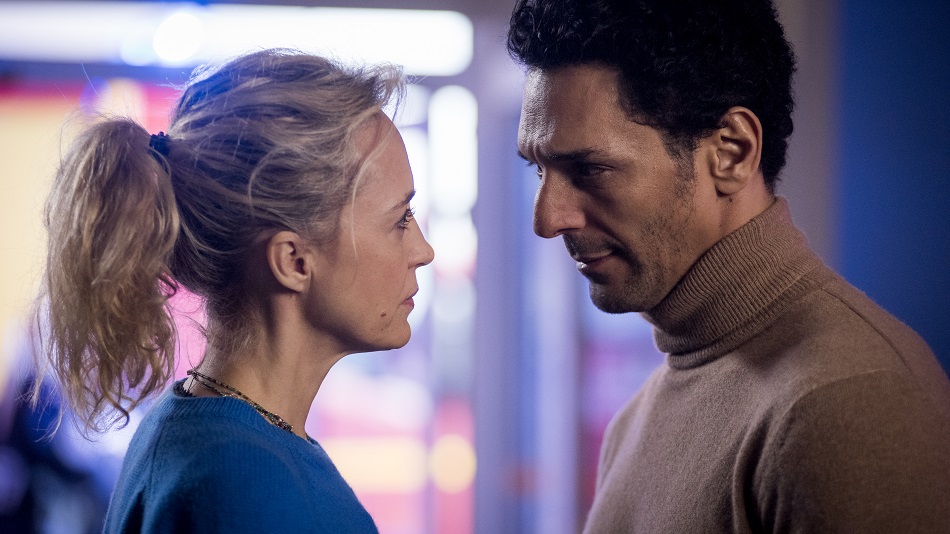 Balthazar, Series 3
If you like your forensic pathologists tall, dark, and French, you'll be pleased to see Balthazar is back with another set of 8 intriguing mysteries. This season picks up six months after a set of unfortunate events following Balthazar's investigation into his wife's murder. He and Chief Inspector Hélène Bach team up to tackle a variety of even darker cases this season (and because it's Balthazar, you can be pretty sure he'll once again be running around topless and/or bottomless at some point).
Check out the trailer below, or catch up on Season 1 & 2 HERE.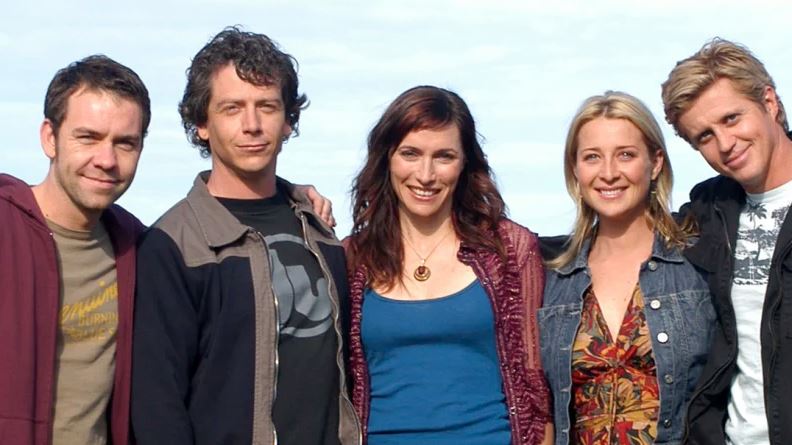 Love My Way, Series 1
This Australian drama follows a thirtysomething woman as she juggles a variety of obligations and relationships. Claudia Karven (Spirited), Asher Keddie (The Cry), and Brendan Cowell (The Slap) star. This 2004 series has 10 episodes.
Series 2 arrives on February 22nd. This was originally listed in their January release, but it was apparently bumped back to February.
Can't wait? Watch it HERE now.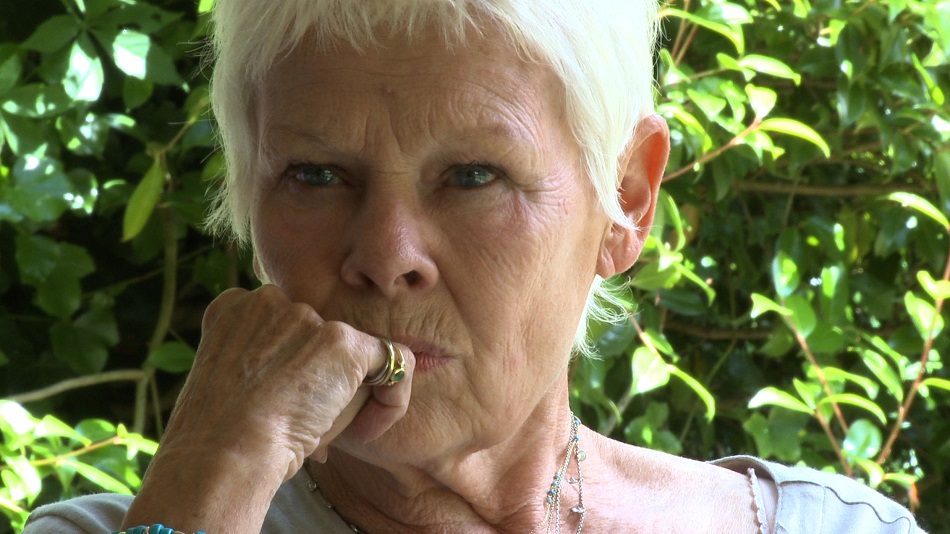 Muse of Fire: A Shakespearean Road Movie
This documentary follows a couple of actors who once shied away from Shakespeare – until they became actors. Over four years, they journey around the world trying to get at what makes Shakespeare's work so great. The film includes appearances by Dame Judi Dench, Sir Ian McKellan, Ewan McGregor, Ralph Fiennes, and Jude Law.
February 15th Premieres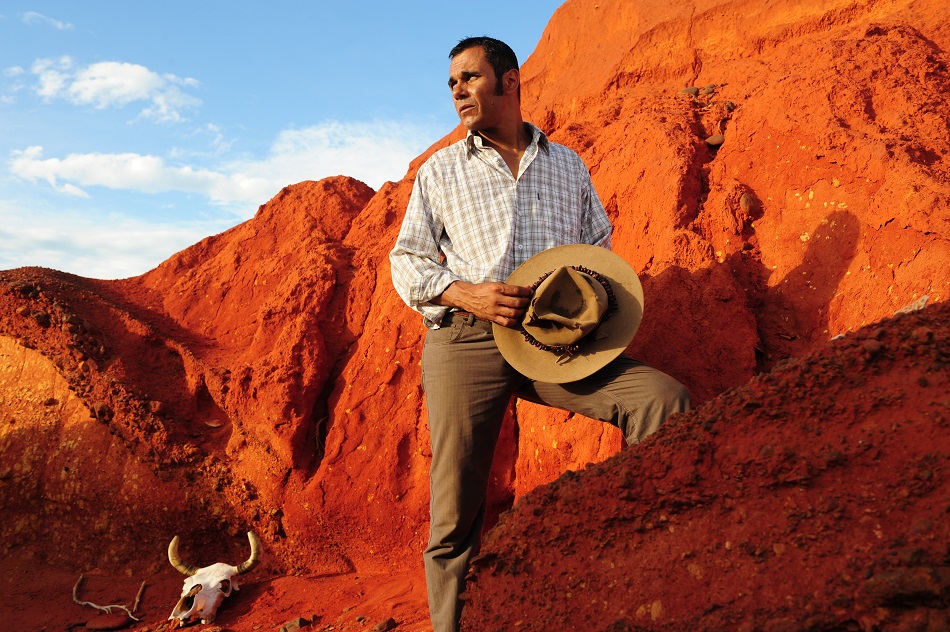 The Circuit, Series 1 & 2
This Australian drama follows a magistrate and an entourage of court officers and lawyers on a regular five-day 2000 kilometer round-trip to dispense justice to the remote communities of north Western Australia. It's a hard job for anyone, but for newly-hired Aboriginal lawyer Drew Ellis (Aaron Pedersen, Mystery Road) who had a white upbringing and has a white wife, it's a rude awakening as he gets a close-up view of the inequalities in the system.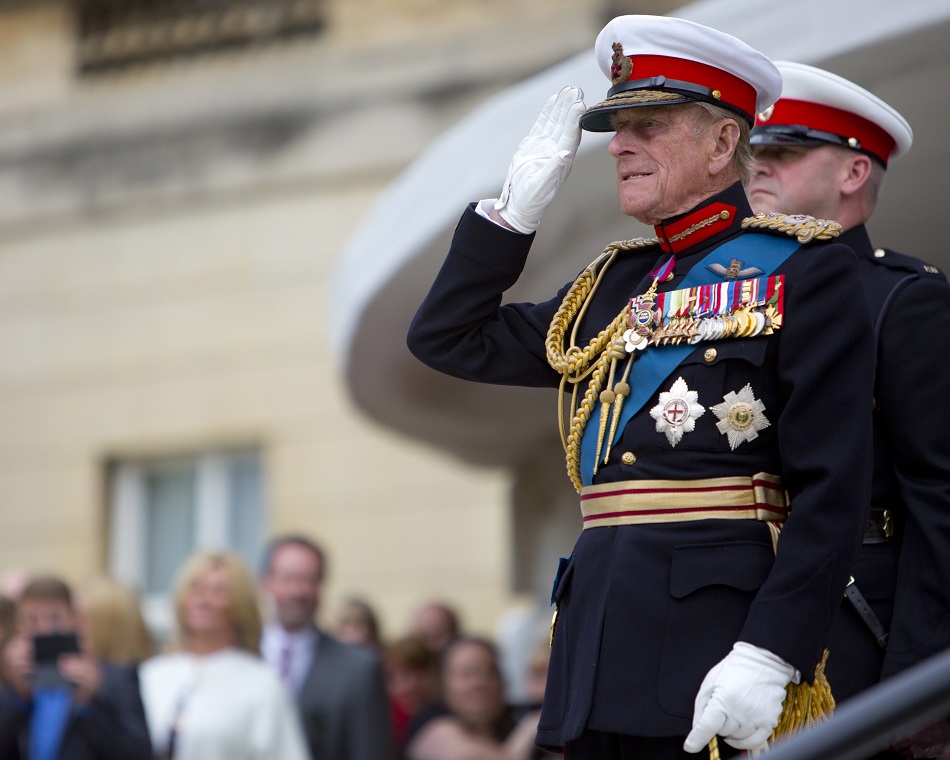 The Real Prince Philip
This biographical film celebrates the life and achievements of Prince Philip, from his birth in Greece through to his current duties as the patriarch of the British royal family.
February 22nd Premieres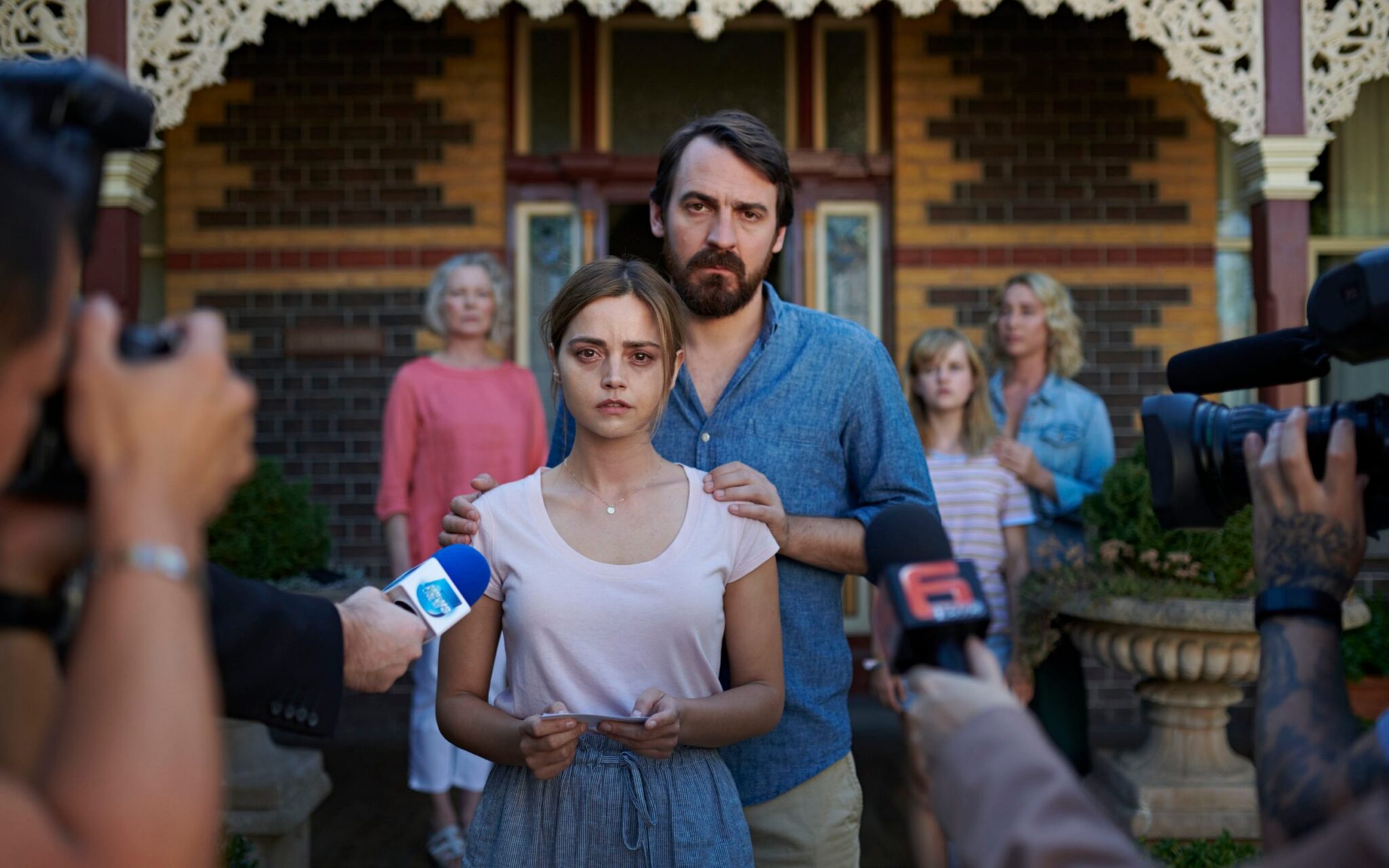 The Cry
When a baby is abducted from a small coastal town in Australia, it proves catastrophic to one young mother's mental health. She, Joanna (Jenna Coleman, Victoria), and her husband Alistair (Ewan Leslie, Sleeping Beauty) must deal with unthinkable tragedy while also coping with the intense public scrutiny it brings upon them.
What Do You Think of the February 2021 Acorn TV Premieres?
Admittedly, it's a bit of a slow month compared to some – but that's to be expected, considering how many shows have been disrupted by the pandemic. Even when shows were technically able to film, many were plagued by scheduling conflict (since everyone was trying to film at once) or budget issues (since it costs more to film with all the extra precautions).
We should start seeing a lot more new shows in the near future – and Acorn TV has loads of newly-commissioned series on the schedule for later in 2021.
We're thrilled to see more Balthazar coming, and we'll continuing waiting patiently and supporting our favourite streaming services as they do their best to keep bringing us quality content in spite of the challenging times.
Save it to Pinterest!