July British TV Premieres: What's New on Acorn TV for July 2020?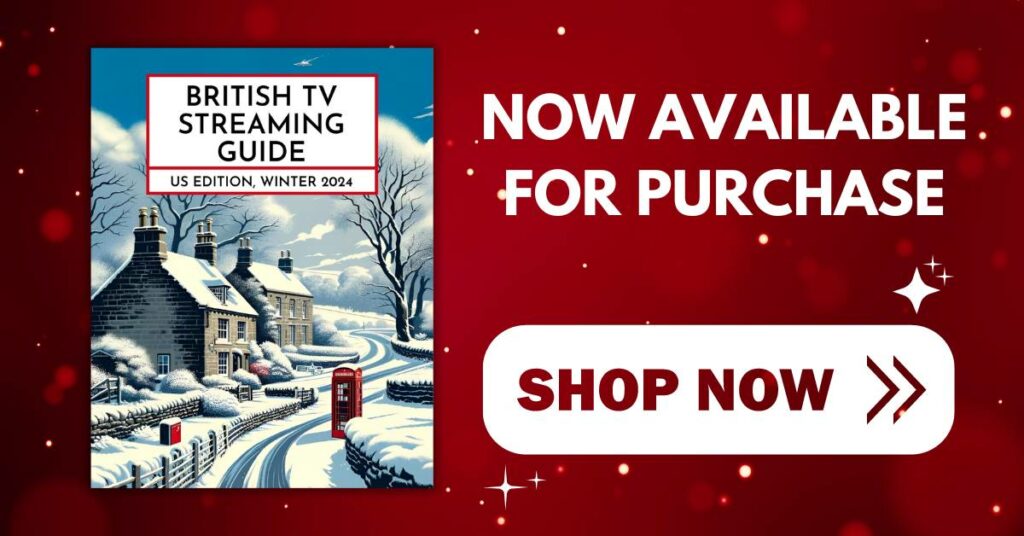 The British TV Streaming Guide: US Edition, Winter 2024 is now available. Get yours HERE.
In some cases, we earn commissions from affiliate links in our posts.
Last Updated on June 16, 2020 by Stefanie Hutson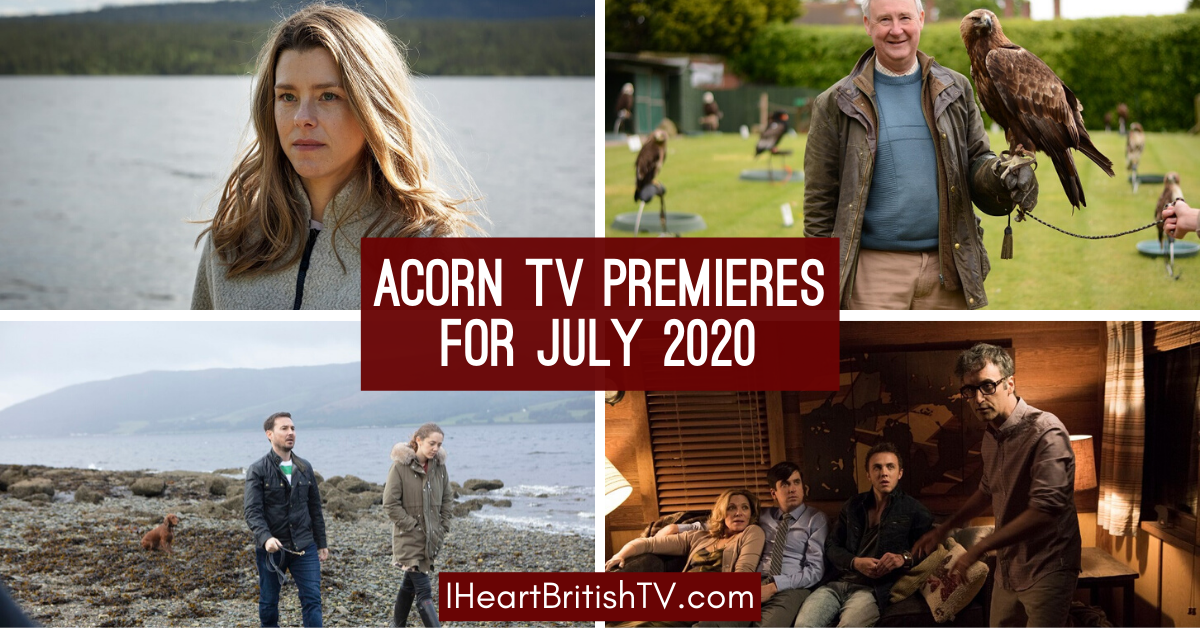 July's not too far off now, and we've got the latest updates about what's coming to Acorn TV in the new month. The delayed Season 5 of Mount Pleasant is set to arrive late in the month, along with a number of new US premieres. It might be our imaginations, but it's looking like July may be a better than average month over on Acorn TV.
If you don't already subscribe to Acorn TV, you can sign up on their website HERE. If you have a smart TV that isn't compatible with their app (like a Samsung) or you prefer to subscribe through Amazon Video, you can sign up HERE instead.
Either way you do it, you get a free 7-day trial, and both offer easy online cancellation if you decide it's not for you. Both options have the same programming, though some people on slower internet connections have reported slightly smoother streaming on Amazon (and occasionally, a delay of a few hours for new programming to appear).
Acorn TV July 2020 Schedule of New Shows…

New British TV Shows on Acorn TV in July 2020
July 6 Premieres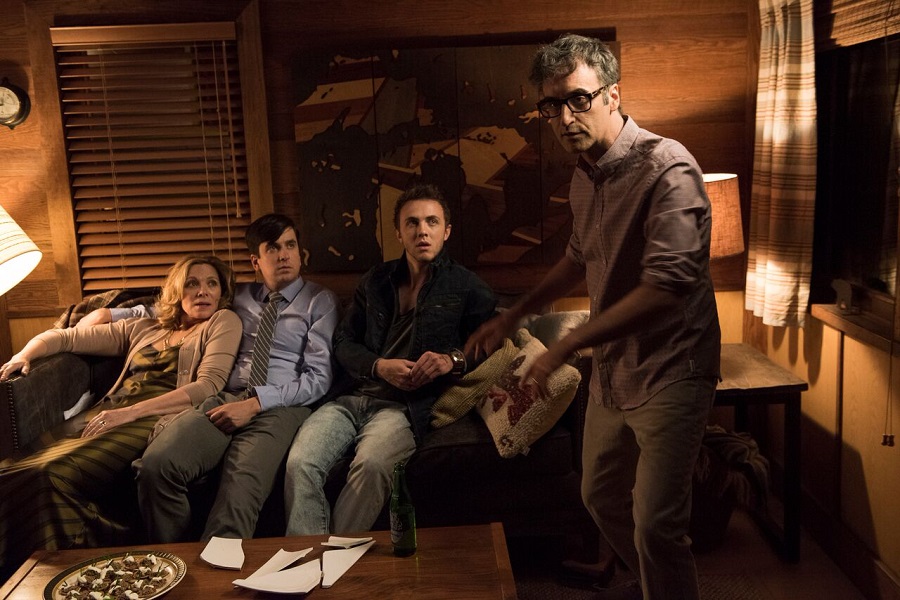 Sensitive Skin, Series 1
This acclaimed remake is the story of Davina, a fiftysomething woman (Kim Cattrall, Sex and the City) and her longtime husband (Don McKellar, Slings & Arrows) who sell their spacious family home and move downtown to a hip condo in an attempt to spice things up and breathe new life into their relationship and stale lives. Unfortunately, it's a case of "be careful what you wish for".
Davina soon finds that all their efforts do nothing to address the emptiness she feels inside. It isn't long after the move that she suffers the first in a series of disturbing delusional episodes that indicate to her that she is, without a doubt, in crisis. Eventually she embraces these delusions, using them to rationalize dangerous behavior. Also stars Nicolas Wright (White House Down), Joanna Gleason (The Wedding Planner) and Colm Feore (Chicago).
Check out the trailer below: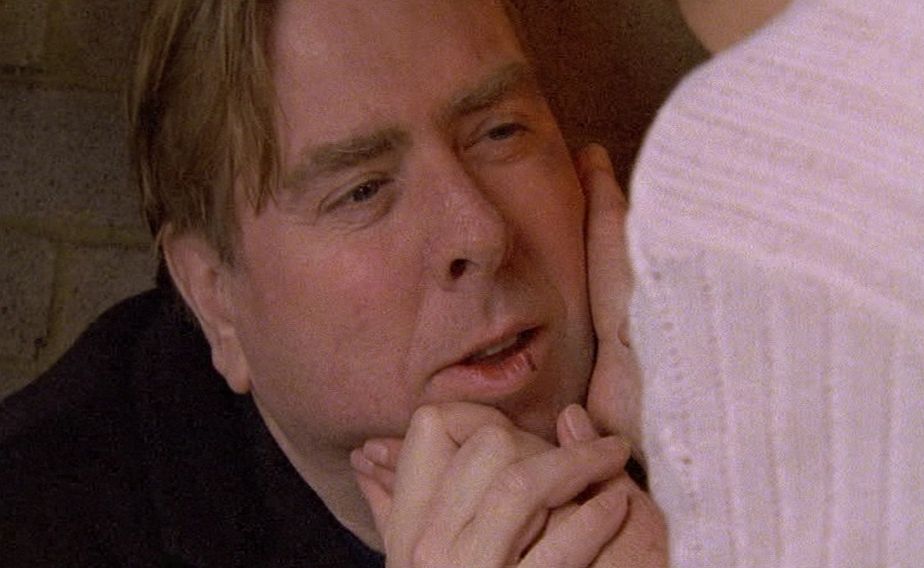 Bodily Harm
This riveting three-part series zeroes in on a seemingly ordinary suburban family whose lives are suddenly rocked to their very foundations. Mitchel Greenfield (Timothy Spall, Sweeney Todd: The Demon Barber of Fleet Street) is on the surface a well-balanced and happy family man. He loves his wife Mandy (Lesley Manville, Phantom Thread), dotes on his sparky teenage daughter Nic (Sadie Thompson, 30 Seconds Apart) and is a devoted son to his aging parents, Sidney (George Cole, Minder) and Sheila (Annette Crosbie, One Foot in the Grave).
However, on the eve of his forty-fourth birthday, he's struck by a series of psychological blows. His world begins to implode, and he struggles desperately to cling to the one thing that really matters; his family. It makes for a deeply affecting and ultimately life-affirming drama about the stresses and strains of 21st century family life
Check out the trailer below: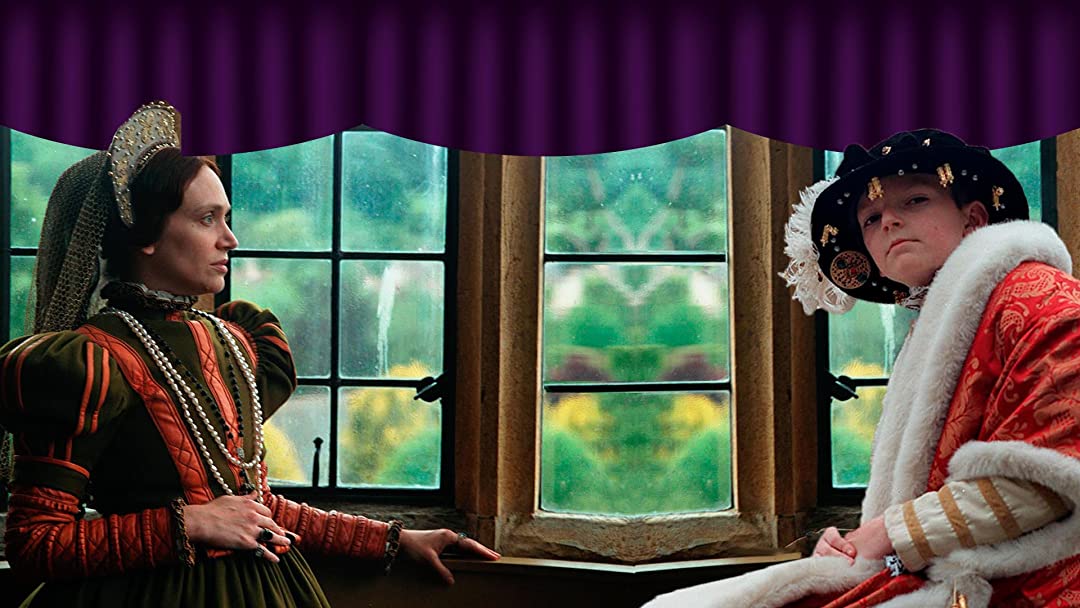 Edward & Mary: The Unknown Tudors
Written and hosted by Dr. David Starkey (Beyond the Walls: in Search of the Celts), this documentary is the compelling story of two of England's most striking monarchs: a brother and sister, tied by blood and affection, and torn apart by religion, power, and some of the bloodiest episodes in English history: Mary was the first born child of Henry VIII and for 20 years she was heir to her adored father. Then came the birth of her little half-brother Edward, and Mary found herself cast into the shadows, ignored by her father and declared illegitimate.
Mary ended up becoming England's first reigning Queen since Matilda, and she's best known to generations of British schoolchildren as Bloody Mary.
Prefer to watch it NOW? You can find it HERE.
July 13 Premieres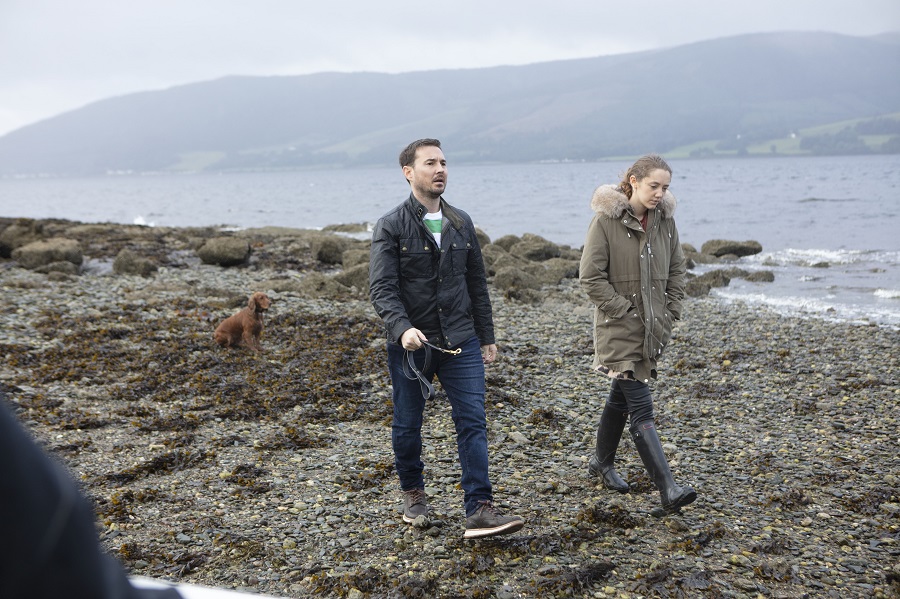 The Nest
In BBC One's highest-rated new drama of 2020, a wealthy couple and a teenage girl make a pact that will change all of their lives forever. In this acclaimed five-part psychological thriller, Dan Docherty (BAFTA award-winner Martin Compston, Line of Duty, Mary Queen of Scots) and wife Emily (Sophie Rundle, Bodyguard, Gentleman Jack) are crazy about each other – they live in a huge house in a beautiful location just outside Glasgow and want for nothing. All that's missing is a baby – and they've been trying for years.
Through a chance encounter, they meet Kaya (Mirren Mack, Sex Education), an 18 year-old from the other side of the city, whose life is as precarious as theirs is comfortable. When Kaya agrees to be their surrogate for several reasons, it feels like they were meant to meet – but was it really by chance? Who is Kaya and what has brought her to this couple? Can the dreams of Kaya, Emily and Dan be fulfilled, or have all three embarked on a relationship of mutually assured destruction?
July 13 – Episodes 1 & 2
July 20 – Episode 3
July 27 – Episode 4
August 3 – Episode 5 (FINALE)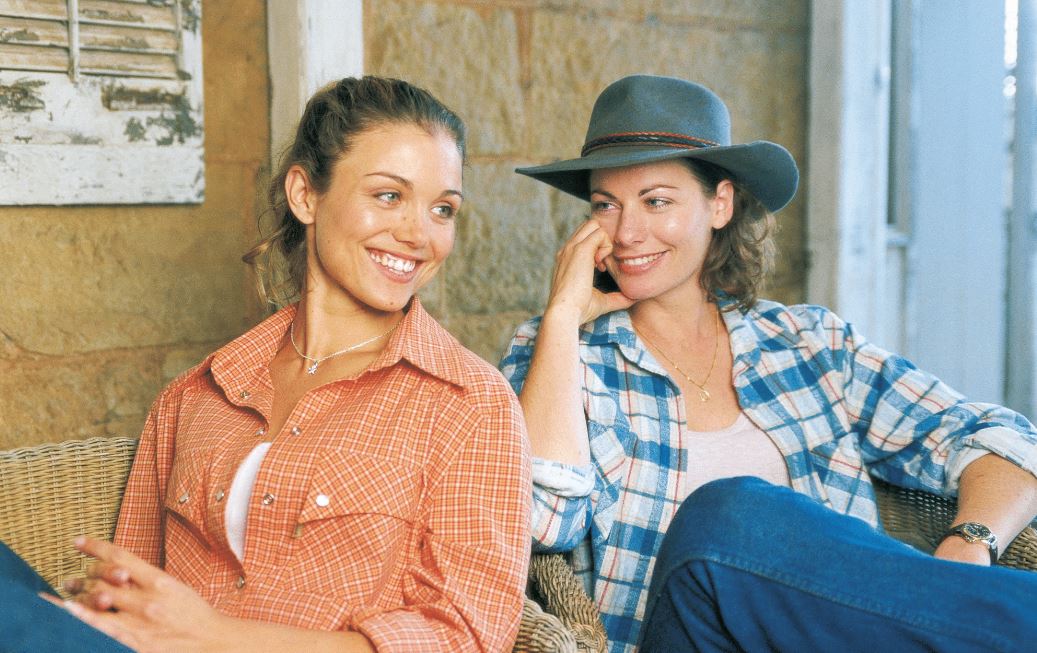 McLeod's Daughter's, Series 3
Two sisters separated as children are reunited when they inherit a vast cattle property in the Australian bush: fiercely independent and courageous 26-year-old Claire McLeod (Lisa Chappell, Gloss) and her long-estranged half-sister, Tess (Bridie Carter, 800 Words, I Love You Too), a city girl hell bent on changing the world.
The two pull together an all-female workforce and, with an abundance of heart and humor, commit to an extraordinary life at Drovers Run, a patch of land the size of a small country. On the adjoining property live the men of the Ryan family – thus romance is added to the mix of heart stopping action, laughter, and deep emotion. Co-starring Aaron Jeffery (X-Men Origins: Wolverine), Sonia Todd (Shine), Rachael Carpani (800 Words, Against The Wall) and Jessica Napier (Ghost Rider).
Prefer not to wait? You can watch 8 seasons HERE.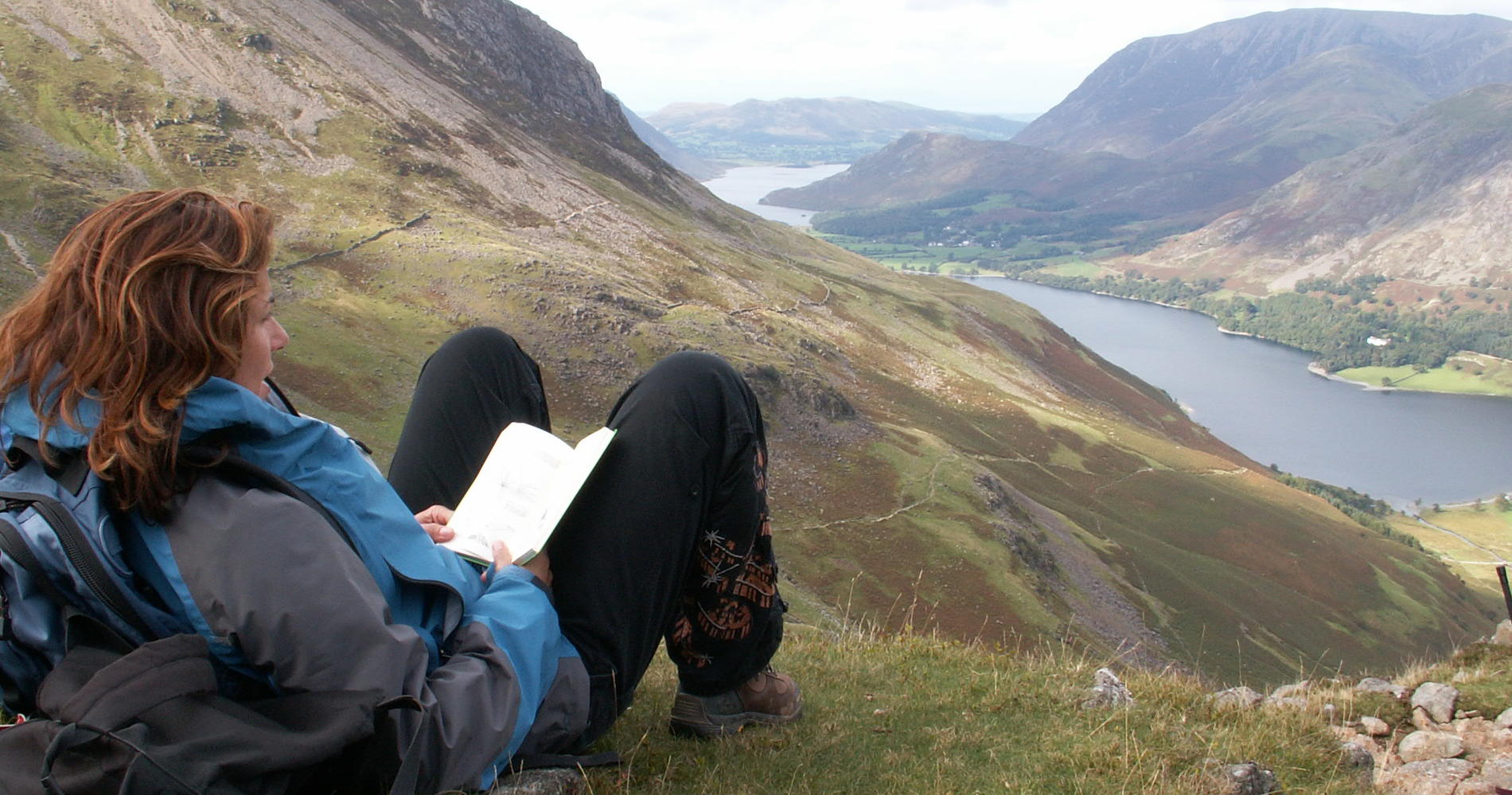 Wainwright Walks, Series 1
Expert walker Julia Bradbury explores four favorite walks in England's Lake District region of famed author, Alfred Wainwright. Featuring stunning aerial footage, each episode centers on iconic locations in Wainwright's best-selling series of walking books – which he wrote, illustrated and published himself.
Wainwright's Pictorial Guides to the Lakeland Fells became known as the perfect city escape guide, which is still highly popular today. Season 1 includes appearances from the acclaimed writer's friends – thrillingly high, difficult peaks – intimate insight into Wainwright's love for the region – and a sunset finish on Scafell Pike, known as the "roof of England." This series follows in Wainwright's footsteps, delving back into the beautiful Lakeland world, as seen through his eyes.
You can check out a brief clip below:
July 20 Premieres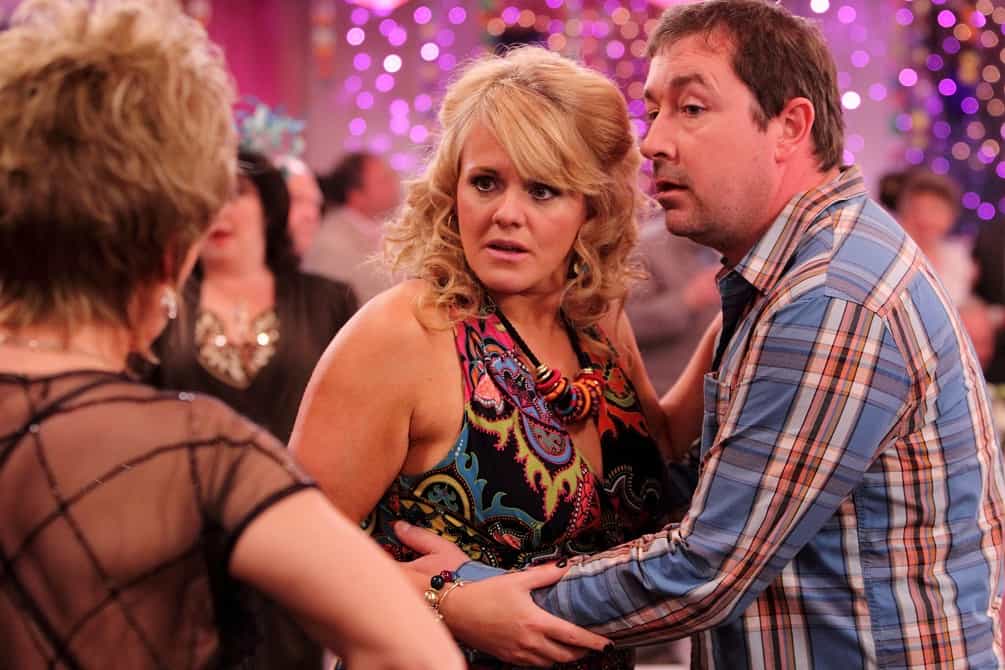 Mount Pleasant
After a bit of delay from the originally-scheduled May release, Series 5 of Mount Pleasant will be joining the earlier seasons on Acorn TV. No word yet on Series 6 or 7, but it's good to see they're continuing to add more.
This long-running heartwarming UK dramedy hit, which originally aired on Sky, depicts the lives of a tightly knit family in suburban Manchester, including their everyday struggles. Starring Sally Lindsay (Coronation Street, Scott & Bailey), Daniel Ryan (Black Sea), Ainsley Howard (Mum & Dad, The Village), and Neil Fitzmaurice (Going Off Big Time).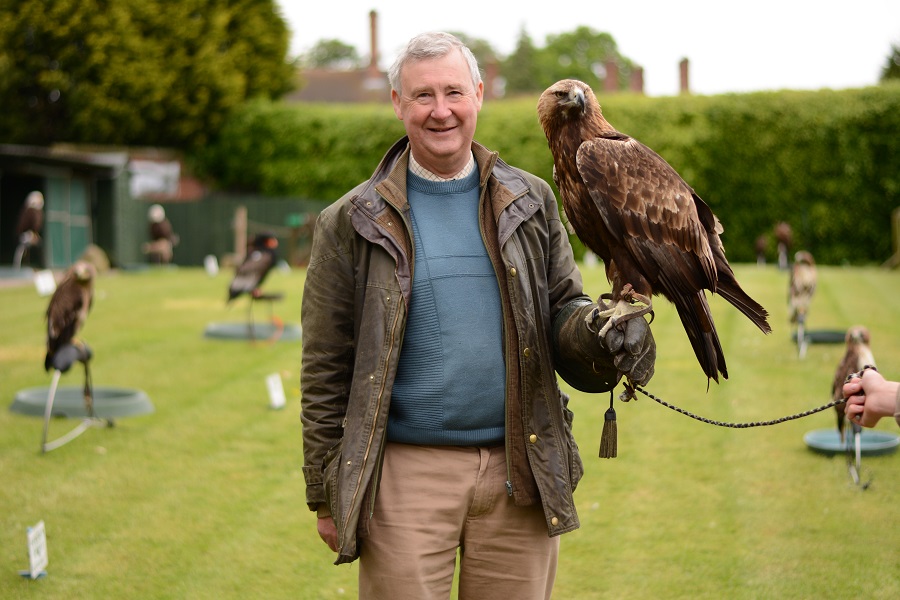 The Yorkshire Vet, Season 6
Get a glimpse of the true story behind All Creatures Great and Small, the classic BBC TV series by British veterinary surgeon and author Alf Wight, known worldwide as James Herriot. This documentary series profiles the dedicated team of staff at Skeldale Veterinary Centre, Wight's original practice in Thirsk, North Yorkshire founded in 1940.
With exclusive access to Julian Norton, The Yorkshire Vet, as well as his partner and Alf's former trainee, Peter Wright and their staff, viewers get to follow the day-to-day comings and goings and meet their clientele – both two-legged and four-legged! This center may have moved from the original premises to a purpose-built facility, but the heart and soul of this historic veterinary practice are very much alive and beating. Series 1 and 2 also streaming.
Watch Seasons 1-5 HERE (Series 3-5 arrive on June 29)
Love Yorkshire and James Herriot? Check out 6 North Yorkshire Market Towns You Can Visit by Train (one of which is Thirsk, of course!)
July 27 Premieres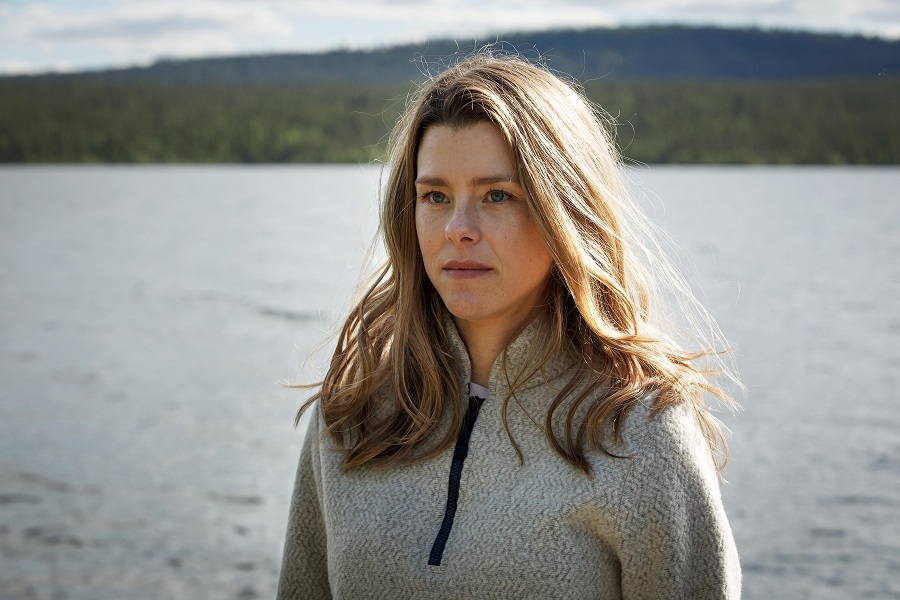 Rebecka Martinsson, Series 2
After the murder of her childhood friend, high-powered Stockholm lawyer Rebecka Martinsson returns to her remote hometown in northern Sweden. Taking on a public prosecutor position, she eventually decides not to head back to the big city. If you haven't already seen it, you can catch up on Series 1 HERE.
In Series 2, Sascha Zacharias takes over the lead role of Rebecka. Her character worries about fitting in in Kiruna, and she wonders whether she made the right decision.
As a prosecutor, Rebecka is unorthodox, vigorous and very effective – the four new cases this season are more emotionally and professionally challenging than ever before, including an ugly unravelling of an old family feud, a discovery of a woman's body after a hotel demolition and a new influx of hard drugs among the local teenagers.
The series is based on Åsa Larsson's popular crime novels, which you can check out below.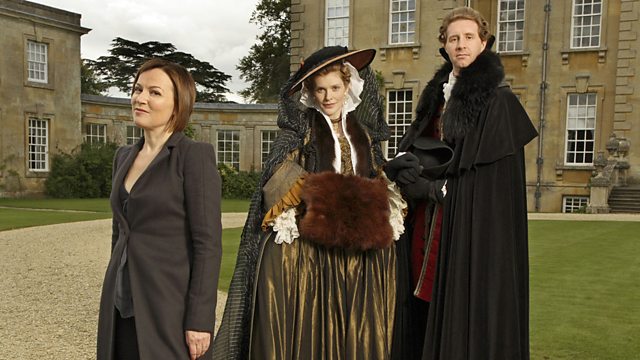 At Home With the Georgians
Over the course of three episodes, prize-winning author Amanda Vickery unlocks the secrets of the Georgian home by investigating the lives of the people who lived in them.
Based on her highly acclaimed book "Behind Closed Doors – At Home in Georgian England," she becomes the ultimate house detective unlocking the doors to a lost world: What sex is a teapot? What does your choice of dwelling reveal about your ambitions to marry? What is the moral significance of wallpaper? In what ways does a house resemble a human body? Who has access to your home? Where can you find privacy? Who really runs the roost?
With Amanda as our guide, these questions will be explored and answered on a tour of Georgian Britain uncovering fascinating stories of the people in a world we thought we were familiar with – through costume dramas but which only now offers up its secrets.
You can check out the trailer below:
What Else is Coming up on Acorn TV?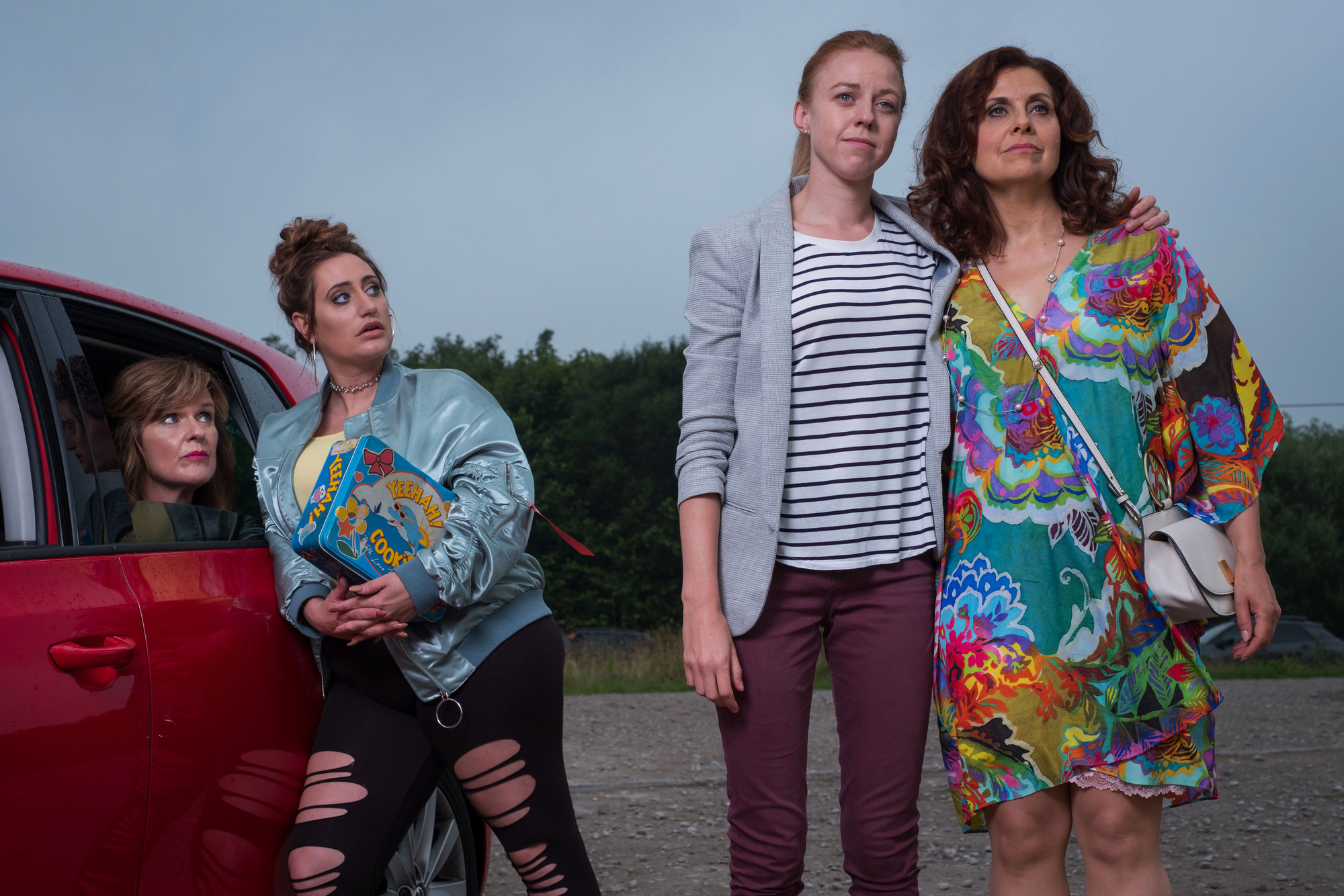 We don't know the full details for what the summer and autumn hold, but we know The Other One will be coming to Acorn TV sometime in August. The sitcom looks at two long-lost sisters who meet for the first time at their father's funeral.
In September, we can look forward to Series 2 of Mystery Road, the hit Australian mystery series starring Aaron Pedersen.
What Do You Think of the July 2020 Acorn TV Premieres?
What's your pick of the upcoming new releases? Is there anything you've been eagerly awaiting? Personally, we're always excited to see more walking and travelling programmes on Acorn. The Wainwright Walks series should be a great addition!
Save it to Pinterest!