What's New on Acorn TV? Acorn TV March 2023 Premieres (US)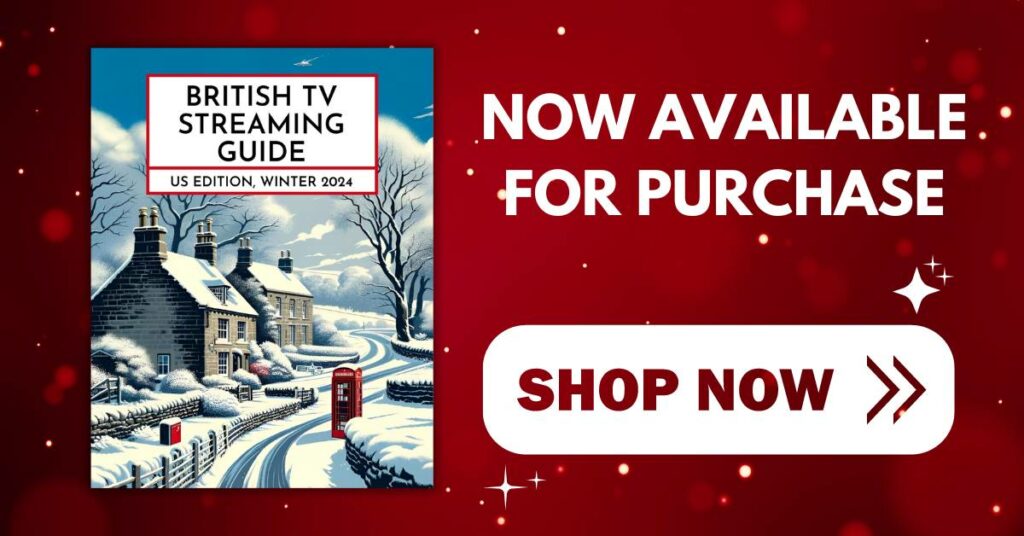 The British TV Streaming Guide: US Edition, Winter 2024 is now available. Get yours HERE.
In some cases, we earn commissions from affiliate links in our posts.
Last Updated on February 19, 2023 by Stefanie Hutson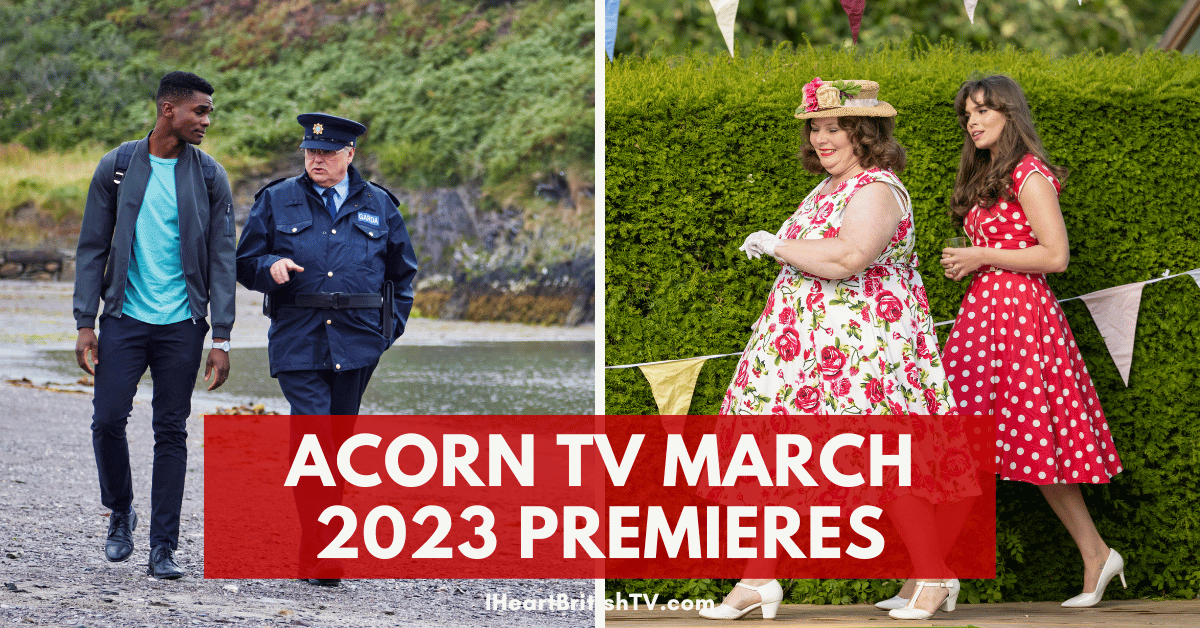 As we approach the month of March, we can look forward to another great month of shows on Acorn TV – including the return of the much-loved Canadian series Murdoch Mysteries.
If you don't already have Acorn TV, you can sign up HERE. If your smart TV isn't compatible with the Acorn TV app, or if you just prefer the convenience of Amazon's Prime Video platform and combined billing (for those who use multiple streaming services via Amazon), you can sign up HERE instead.
Regardless of how you subscribe, it's easy to cancel ONLINE when and if you choose. Both options have the same programming (we've checked on a number of occasions), but some people report that one or the other seems to give them a better streaming experience – and Amazon occasionally has a very slight delay when adding or removing shows.
What's New On Acorn TV? The Acorn TV March 2023 Schedule…

Continuing British TV Shows on Acorn TV in March 2023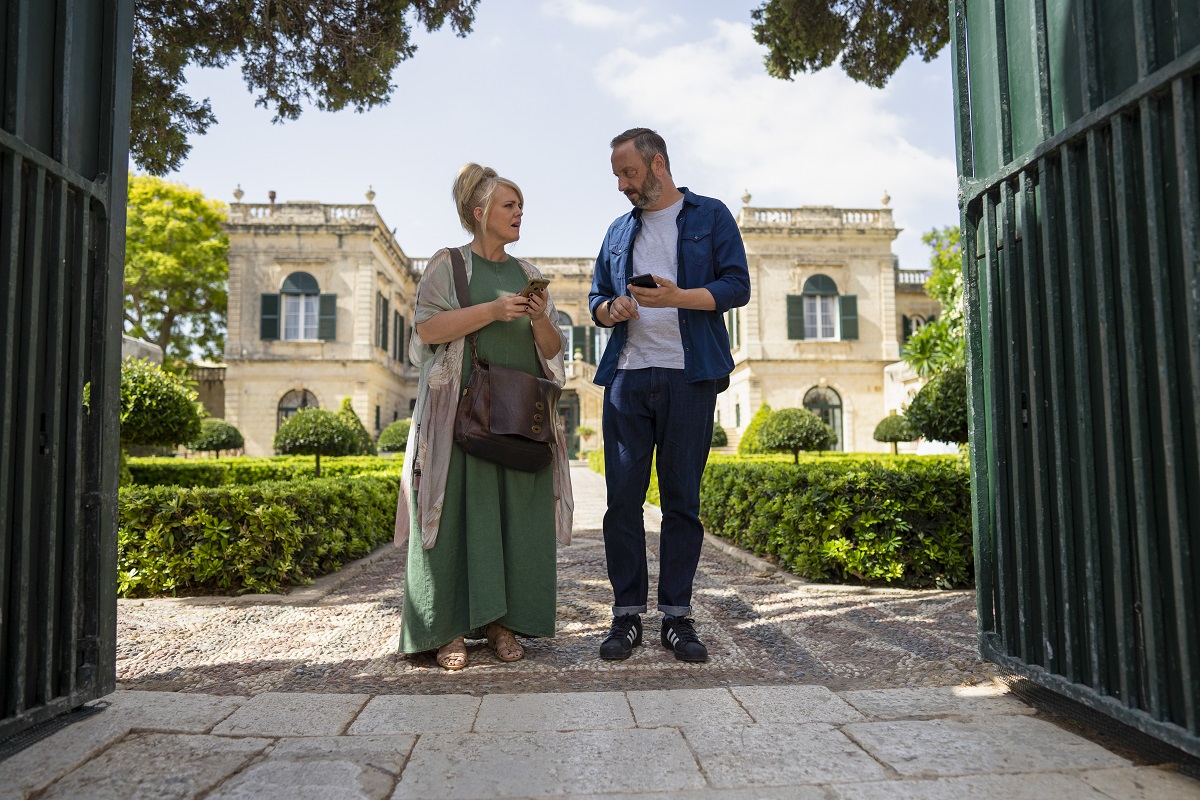 The Madame Blanc Mysteries, Season 2
Seasoned antiques dealer Jean White (Sally Lindsay, Mount Pleasant) is back, fresh from surviving an attempt on her life. As she continues to enjoy life in the quaint French village of Saint Victoire, her antiques knowledge will once again prove useful in solving a variety of mysteries.
As she grows more accustomed to life after her husband, she also begins to deepen her friendship with Dom. Could it turn into something more?
March's new episodes will be released as follows (assuming the Christmas special which premiered back in December is counted as episode 1):
March 6th – Episodes 6 & 7 of 7
New British TV Shows on Acorn TV in March 2023
Acorn TV March 6th Premieres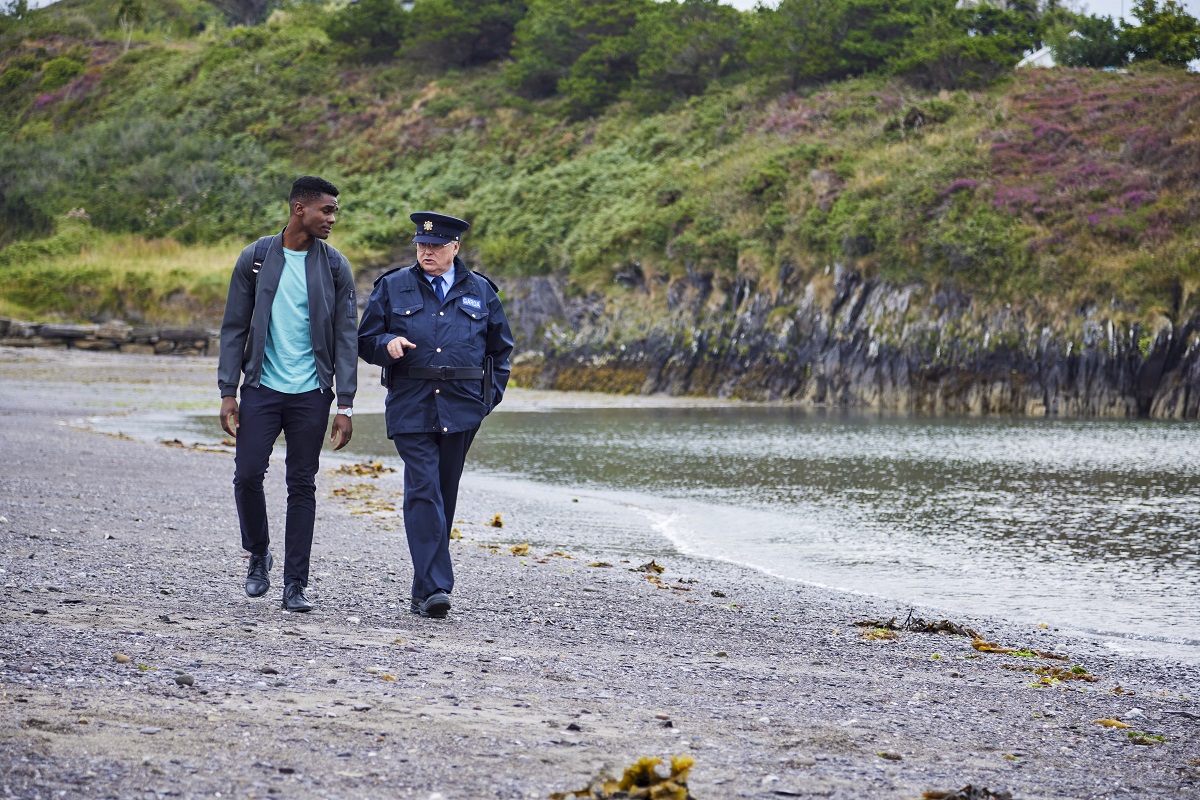 Holding (2023)
Based on TV presenter Graham Norton's novel of the same name, Holding takes place in the sort of tiny Irish town where nothing much ever happens – until it does. When human remains are found buried on a farm, police sergeant PJ Collins (Conleth Hill) suddenly finds himself with a real crime to solve.
As he investigates the case, the secrets of townspeople start to emerge, and PJ will have to come to terms with his own demons. The series also features Charlene McKenna (Bloodlands) and Siobhan McSweeney (Derry Girls).
Four episode binge premiere.
Watch the trailer below:
RELATED: 15 Irish TV Mysteries & Crime Dramas You Can Stream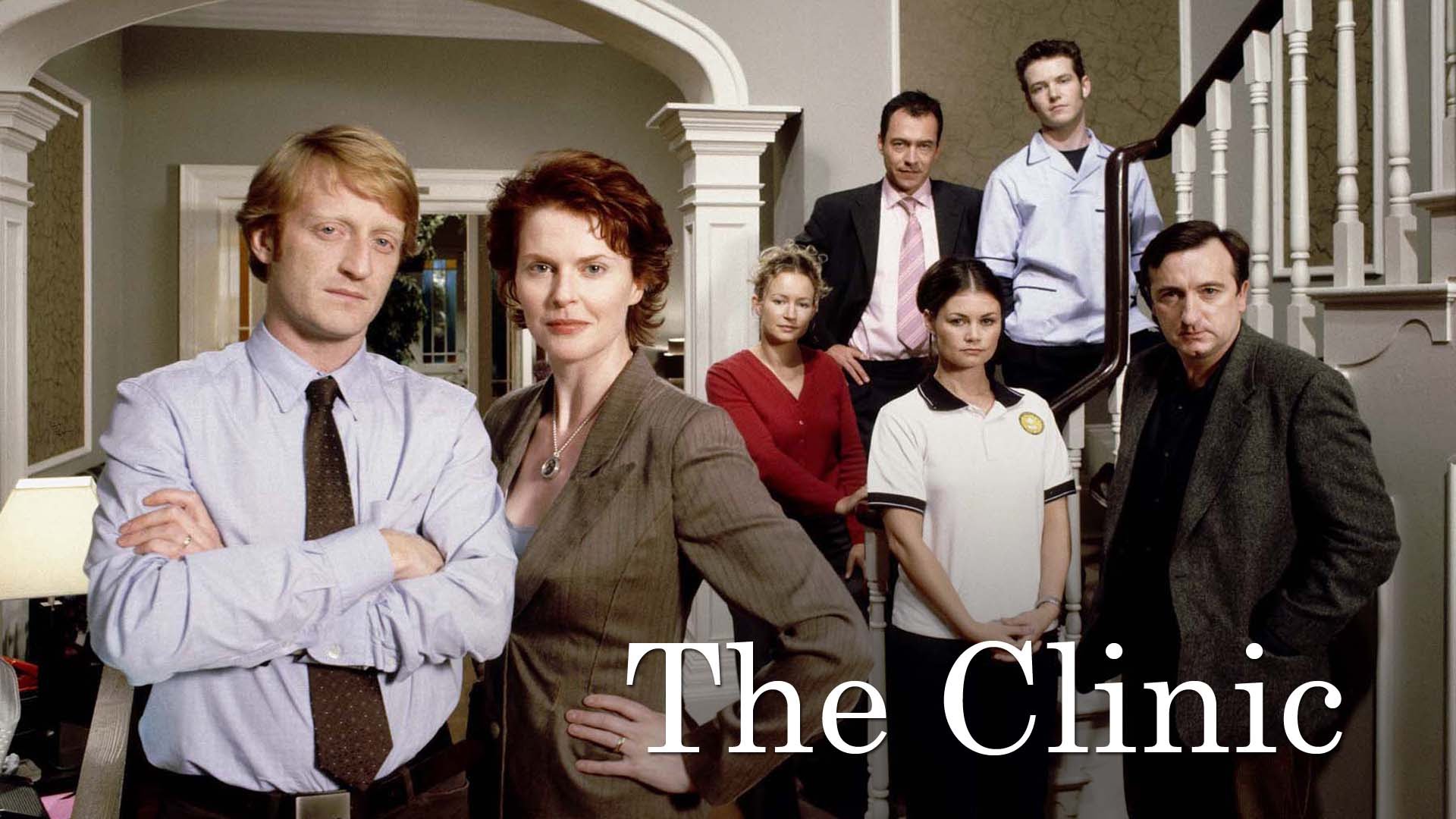 The Clinic, Season 5 (2003 to 2009)
Set in modern-day (well, 20-ish years ago) Dublin, this drama follows a group of young medical professionals as they deal with work in a busy clinic plus the challenges of young adult life. The series featured a number of actors who would go on to become quite well known, including Amy Huberman (Finding Joy), Chris O'Dowd (The IT Crowd), and Aidan Turner (Poldark). Monarch of the Glen fans will also recognise Lorraine Pilkington, who played Archie MacDonald's love interest, Katrina Finlay.
Season 6 will also be added to the platform on March 20th. Can't wait for the seasons to roll out on Acorn TV? All seven seasons are already available free with ads on Tubi.
Acorn TV March 13th Premieres
Happy Valley, Season 1
Sarah Lancashire stars as Catherine Cawood, a West Yorkshire police sergeant who's faced more than her fair share of tragedy and hardship. Her community of Calder Valley is also known as Happy Valley for its drug problems – and her only daughter committed suicide after giving birth to a son.
Catherine believes local drug dealer and all-around bad guy Tommy Lee Royce (James Norton, Grantchester) is responsible for the sequence of events that led to her daughter's death. When she learns he's been released from prison, she makes it her mission to find him – not realising he'll be central to another case she's working on.
RELATED: Happy Valley, Season 3 to Air on Acorn TV and AMC+ in the US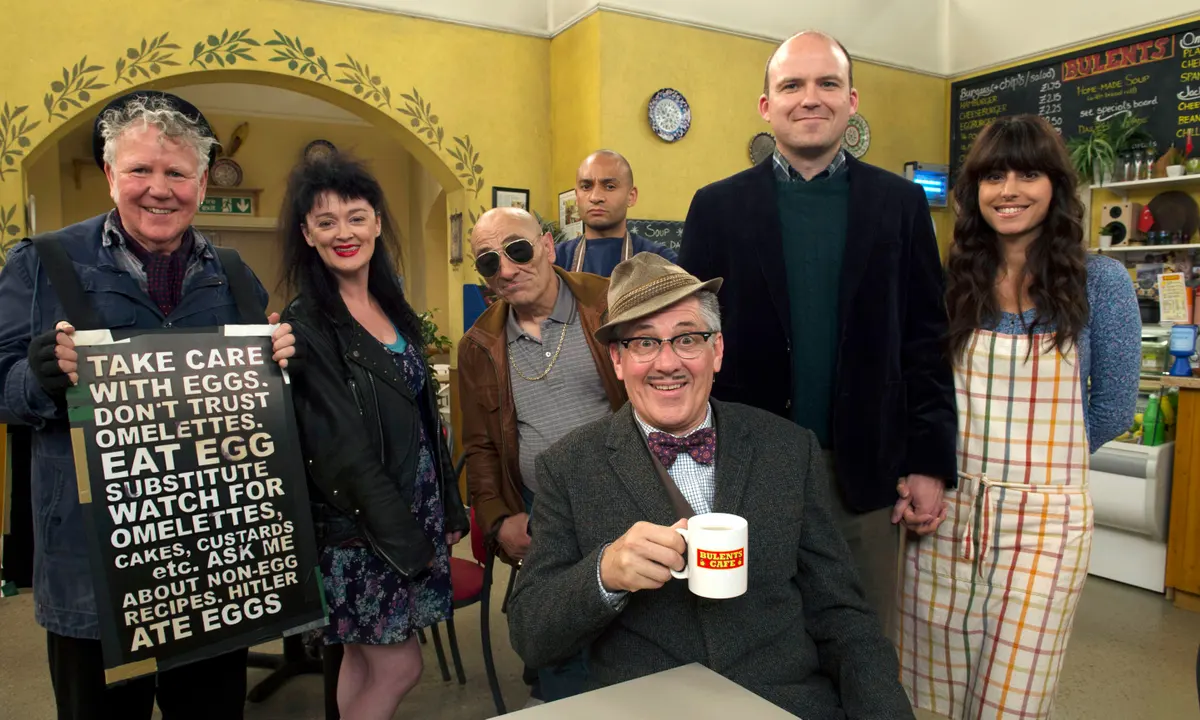 Count Arthur Strong, Seasons 1-3 (2013 to 2017)
This modern British comedy calls to mind the classic Britcoms of days gone by, following former actor Count Arthur Strong as he holds court in the local greasy spoon. He and his friends spend their days coming up with ill-conceived schemes to earn money to buy tea. At the same time, he's convinced his next big break is just around the corner.
RELATED: 14 of the Best New & Current British Comedies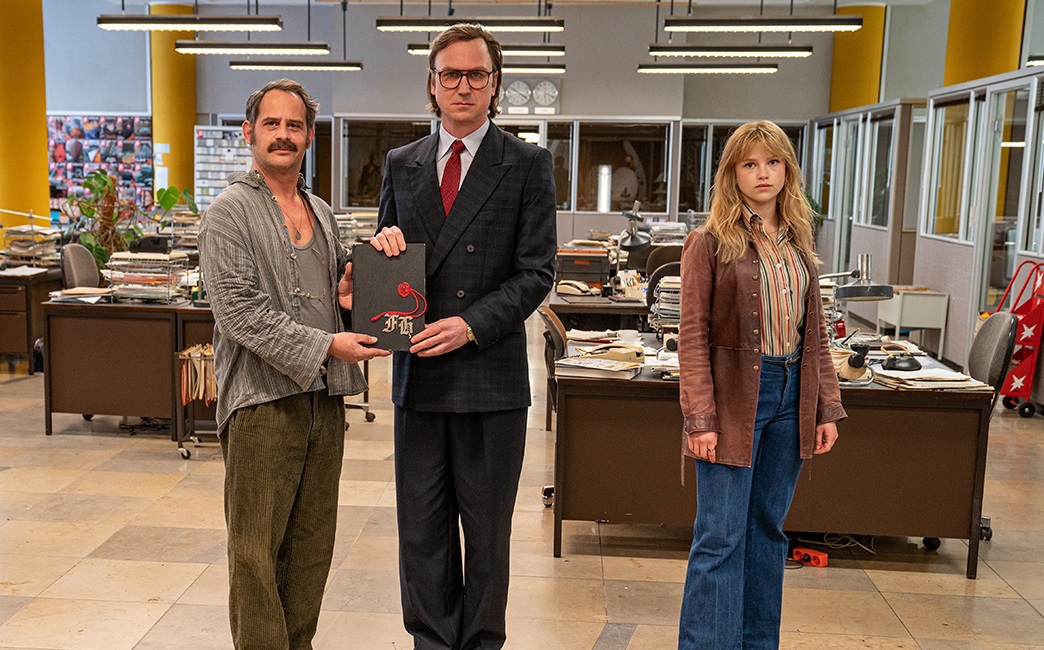 Faking Hitler (2021)
This German language miniseries follows Stern's star reporter Gerd Heidemann as he tries to get a major scoop. Meanwhile, Konrad Kujau makes a living selling fake Nazi memorabilia. His latest plan is to create fake Hitler diaries.
When one of those diaries lands in Heidemann's hands, he becomes determined to acquire them for Stern.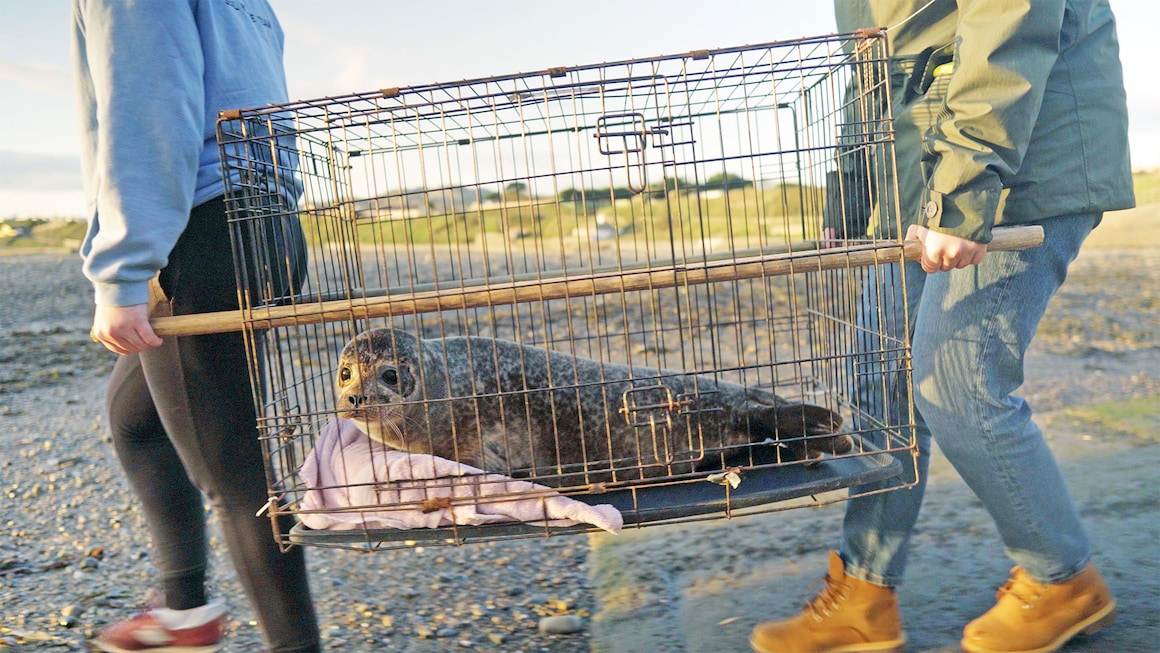 Ireland Coast & Country (2022)
This unique Irish series tells the story of modern Ireland through a variety of its most passionate and interesting people. From foragers and vermouth makers to edible flower farmers and fine dining food trucks, it's a look at an Ireland we rarely see on typical travel and history shows.
Acorn TV March 20th Premieres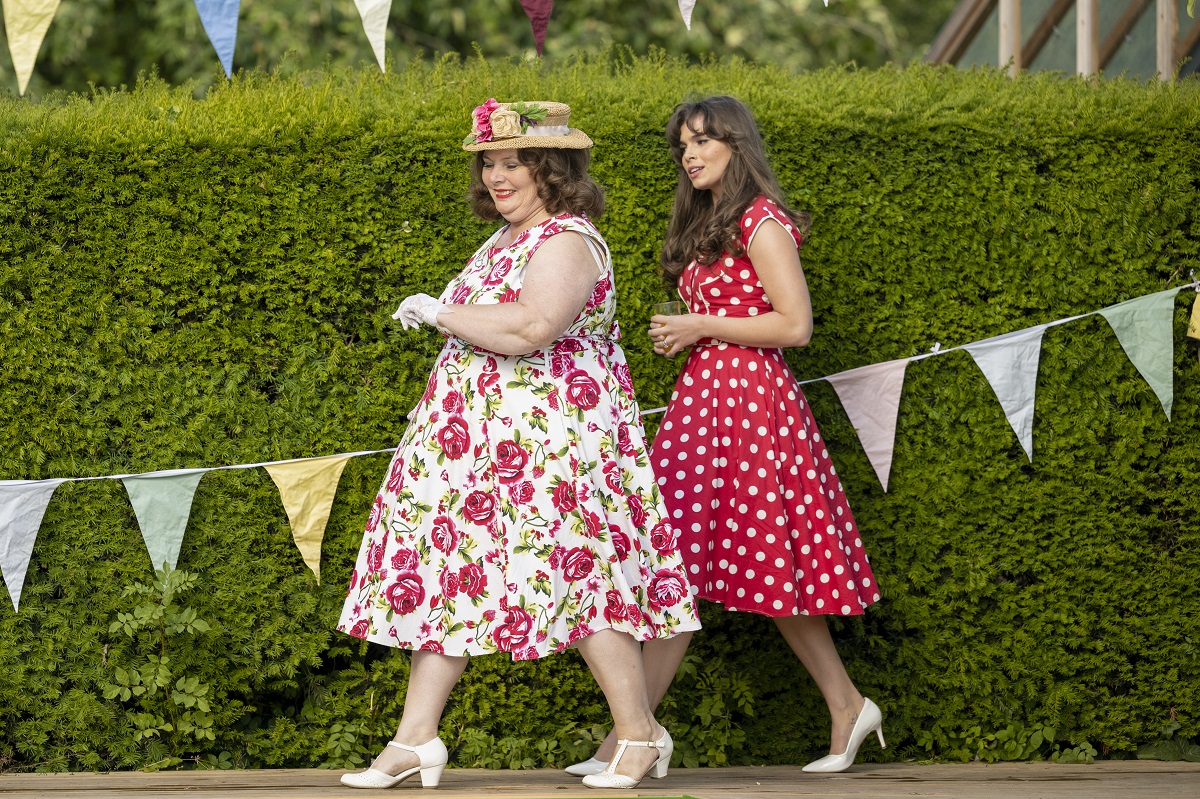 The Larkins, Season 2
This updated adaptation of the novel "The Darling Buds of May" by HE Bates follows the wheeling and dealing Larkins family. Set in the 1950s, the series is a mix of village life and family adventures. Bradley Walsh (Law & Order UK), Joanna Scanlan (No Offence) and Sabrina Bartlett (Bridgerton) are among the stars.
New episodes for March will be released as follows:
March 20th – Episodes 1 & 2 of 6

"Bad Neighbours" – Pop (Bradley Walsh, Coronation Street, Law & Order: UK) accepts a lucrative offer that he can't refuse, and the Jerebohms – who have become new neighbors of the Larkins – host a hilariously dire dinner party
"The Trap" – It's BBQ weather, and no-one throws a party like the Larkins – everyone is welcome, including the dubious Jerebohms. Truths and tension are served alongside the sausages and burgers, and a trap is set to bring Pop (Bradley Walsh, Coronation Street, Law & Order: UK) down.

March 27th – Episodes 3 & 4 of 6

"Love and Violence" – Pop is in denial, and Ma issues him some tough love while playing Cupid between Primrose and Rev Candy. Pop's old friend Fruity Pears arrives to the village with his fairground in tow, but it's not all candy floss and laughs.
"Wheels of Justice" – Ma and the children are trying to convince Pop to take the court case seriously, but he has more fun things on his mind, like finishing the swimming pool.
Acorn TV March 27th Premieres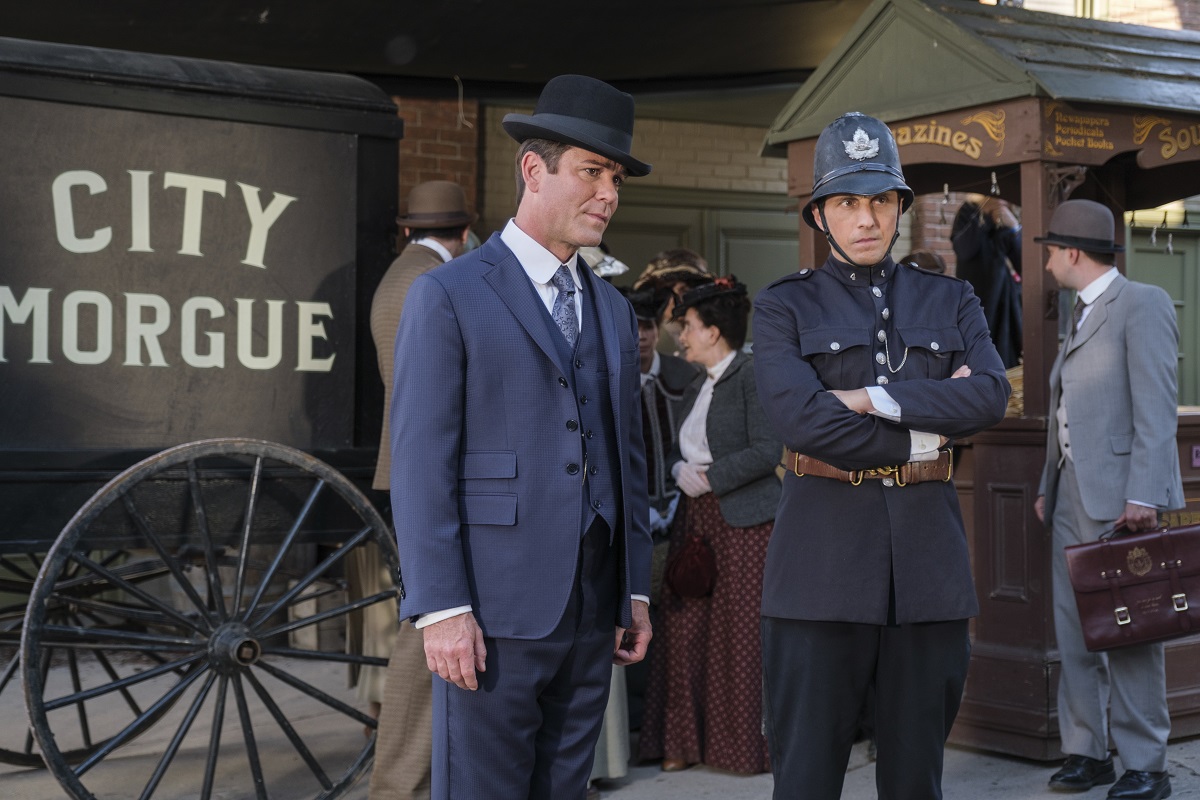 Murdoch Mysteries, Season 16
The Victorian-era Canadian mystery stars Yannick Bisson as Detective William Murdoch, a man who uses what was then "cutting edge" forensics to solve a variety of interesting and challenging crimes.
New episodes will air weekly on Mondays, with the following schedule for March:
March 27th: Episodes 1 & 2

"Sometimes They Come Back: Part One" – Crabtree (Jonny Harris) bails on his marriage plans after a prophecy. Murdoch (Yannick Bisson) investigates the bizarre murder of two gravediggers.
"Sometimes They Come Back: Part Two" – Murdoch (Yannick Bisson) suspects Hart is lying about her father's death. Brackenreid (Thomas Craig) leads a PI to Watts, endangering both their futures.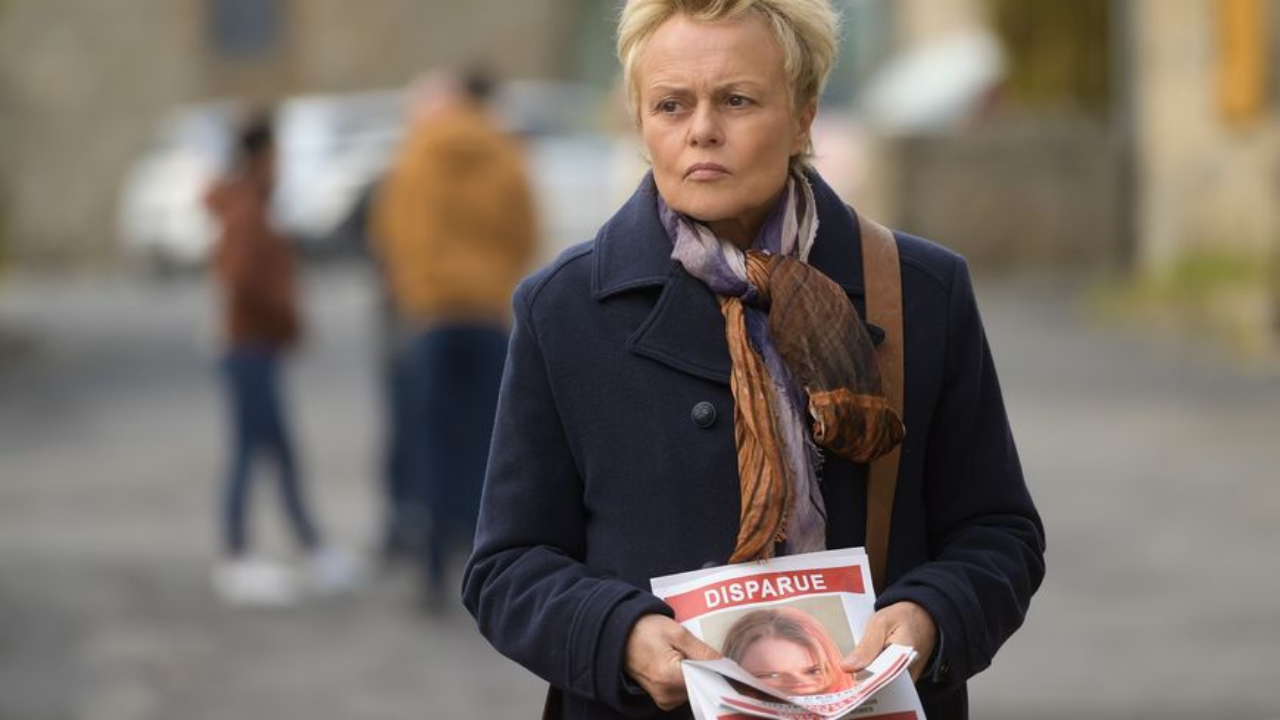 Missing Angel, aka Mon Ange (2021)
Eight years after her daughter's 2012 disappearance, Suzanne Brunet finds her hopes reawakened when she sees a newspaper photo that might just be her daughter. Her back is facing the camera, but she's wearing the same shirt her daughter had on when she went missing.
This series is in French.
RELATED: 19 of the Best French Mysteries & Crime Dramas
Explore Beyond Acorn TV's March 2023 Premieres…
Even though March brings several "premium" premieres, that doesn't necessarily mean the month's offerings will be to your taste. All the same, there's plenty to enjoy on the platform.
Need more Acorn TV viewing suggestions? Check out the following…
Save it to Pinterest!