What's New on Acorn TV? Acorn TV September 2023 Schedule (US)
In some cases, we earn commissions from affiliate links in our posts.
Last Updated on August 17, 2023 by Stefanie Hutson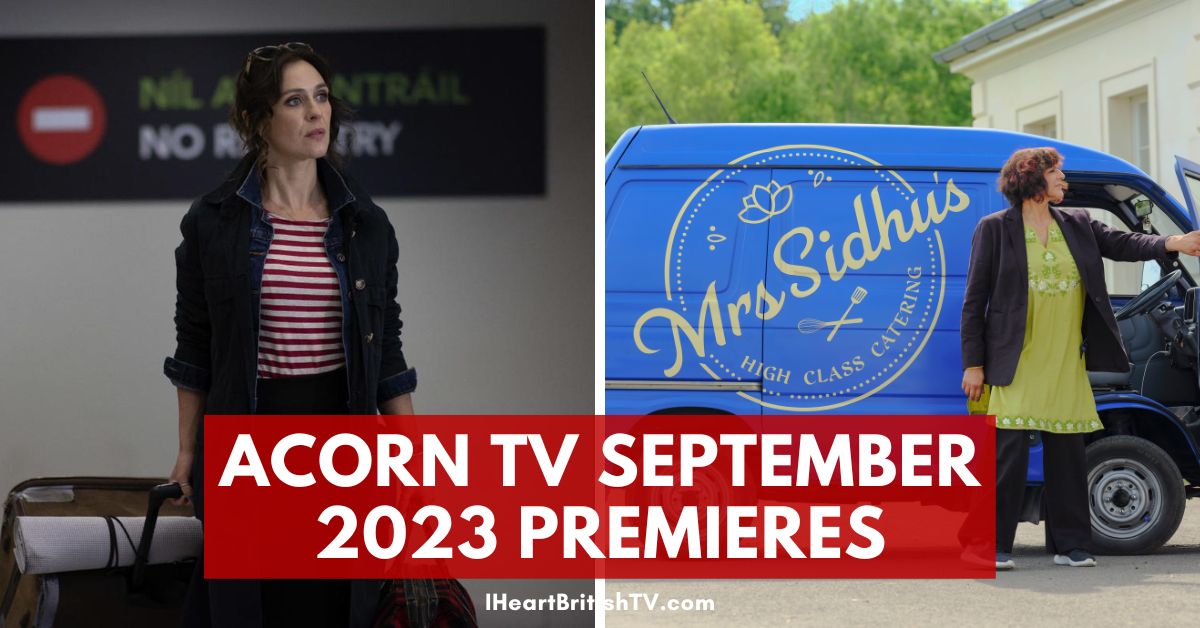 Acorn TV's September schedule isn't a long one, but there are some great new shows to check out. Continue down for the full list + descriptions.
Don't have an Acorn TV subscription? You can sign up HERE. If your TV isn't compatible with the direct Acorn TV app (as you'd use on Roku or a Fire stick), or if you just prefer the convenience of Amazon's Prime Video platform and streamlined billing (for those who use multiple streaming services via Amazon), you can sign up HERE instead.
Either way, it's easy to cancel ONLINE when and if you want to – no phone calls or waiting on hold. Both options have the same programming, but some people find one or the other gives them a better streaming experience.
What's New On Acorn TV? The Acorn TV September 2023 Schedule…

Continuing British TV Shows on Acorn TV in September 2023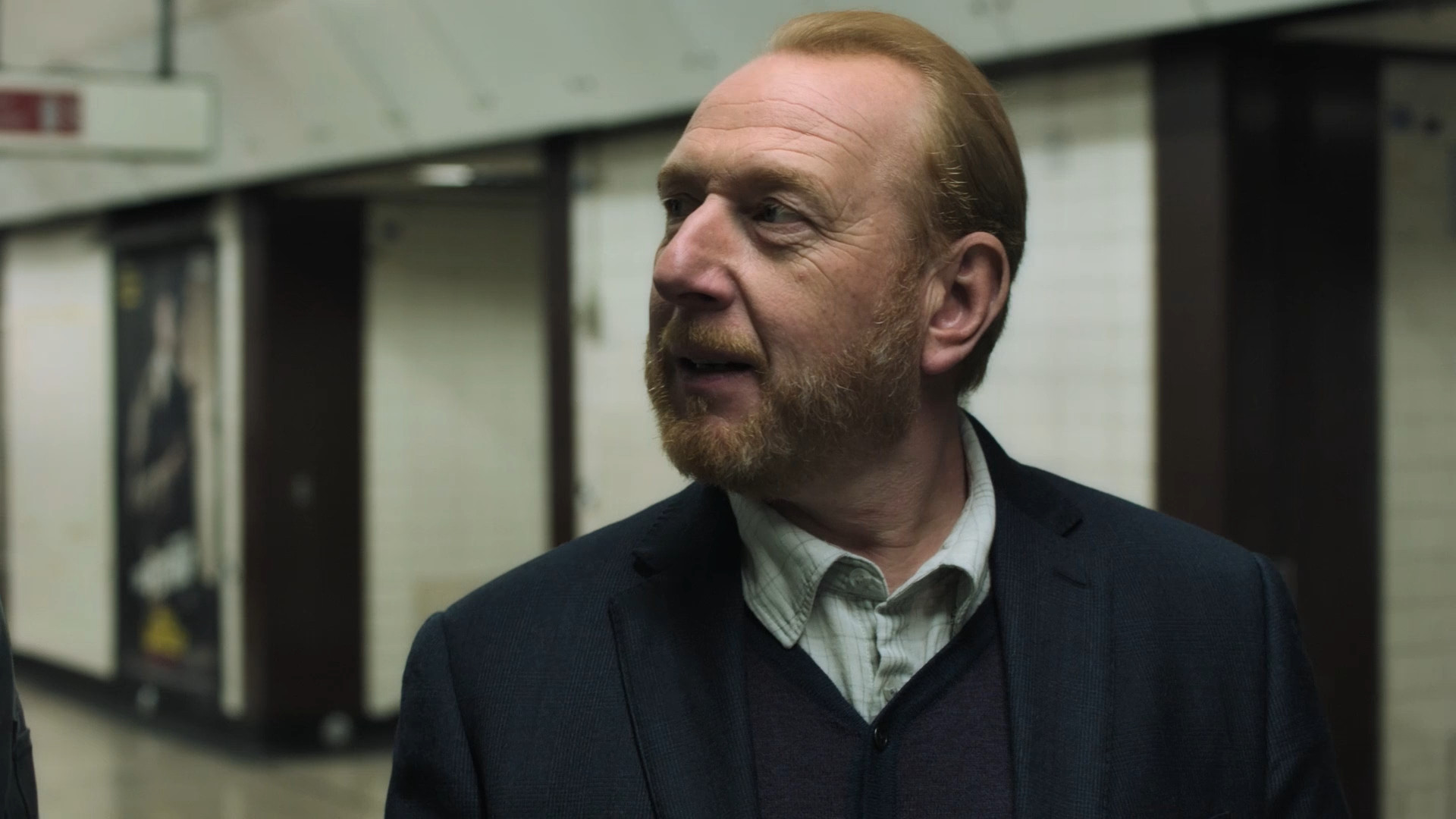 The Chelsea Detective, Season 2
This Acorn TV Original returns for season 2 with four feature-length episodes and a brand new co-lead. This time around, Adrian Scarborough's DI Max Arnold is joined by Vanessa Emme (Dublin Murders) as DS Layla Walsh.
The series follows the houseboat-dwelling DI as he works through cases in one of London's poshest neighbourhoods – cases that often involve big money and big entitlement complexes.
RELATED: 10 of the Best British TV Shows Set in London, England
New British TV Shows on Acorn TV in September 2023
Acorn TV September 4th Premieres
There are no new shows premiering this Monday on Acorn TV – however, as mentioned in the section above, there IS a new episode of the continuing series The Chelsea Detective.
Need more ideas?
Acorn TV September 11th Premieres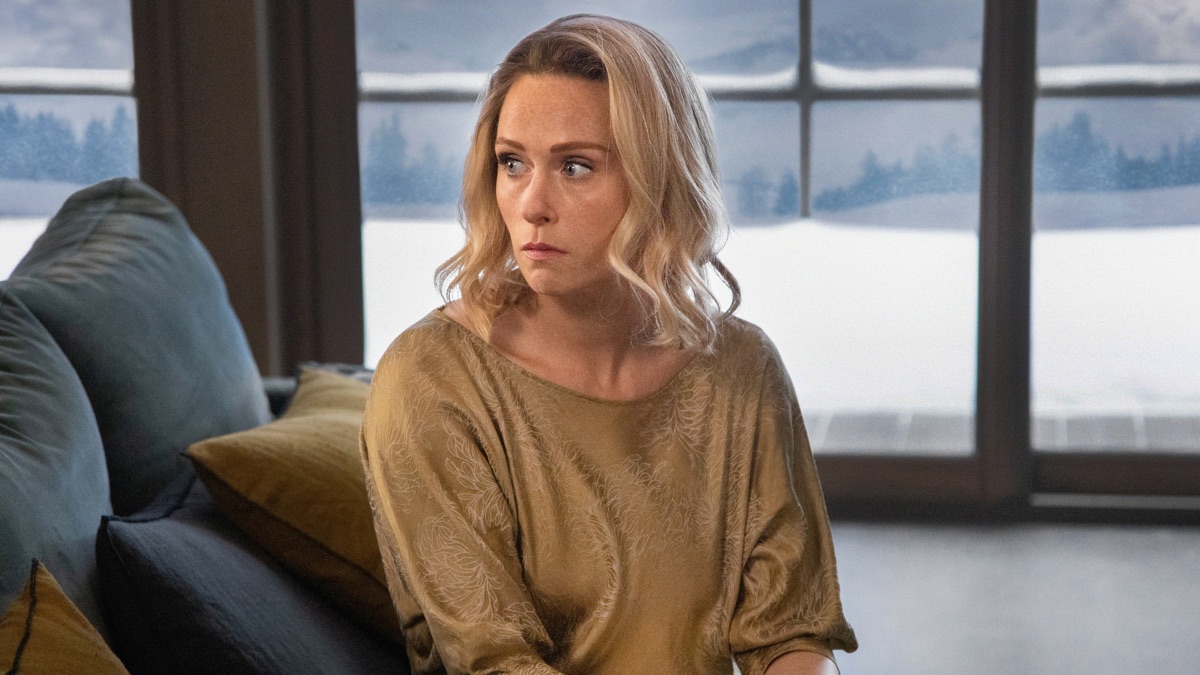 Spirit of Winter (FRENCH, 2022)
On a cold Christmas morning, Nathalie wakes up with the feeling that something is very wrong in her home. The daughter she adopted 14 years earlier has begun acting strangely, and she can't shake the idea that something quite sinister is going on.
Three episodes, binge premiere.
Acorn TV September 18th Premieres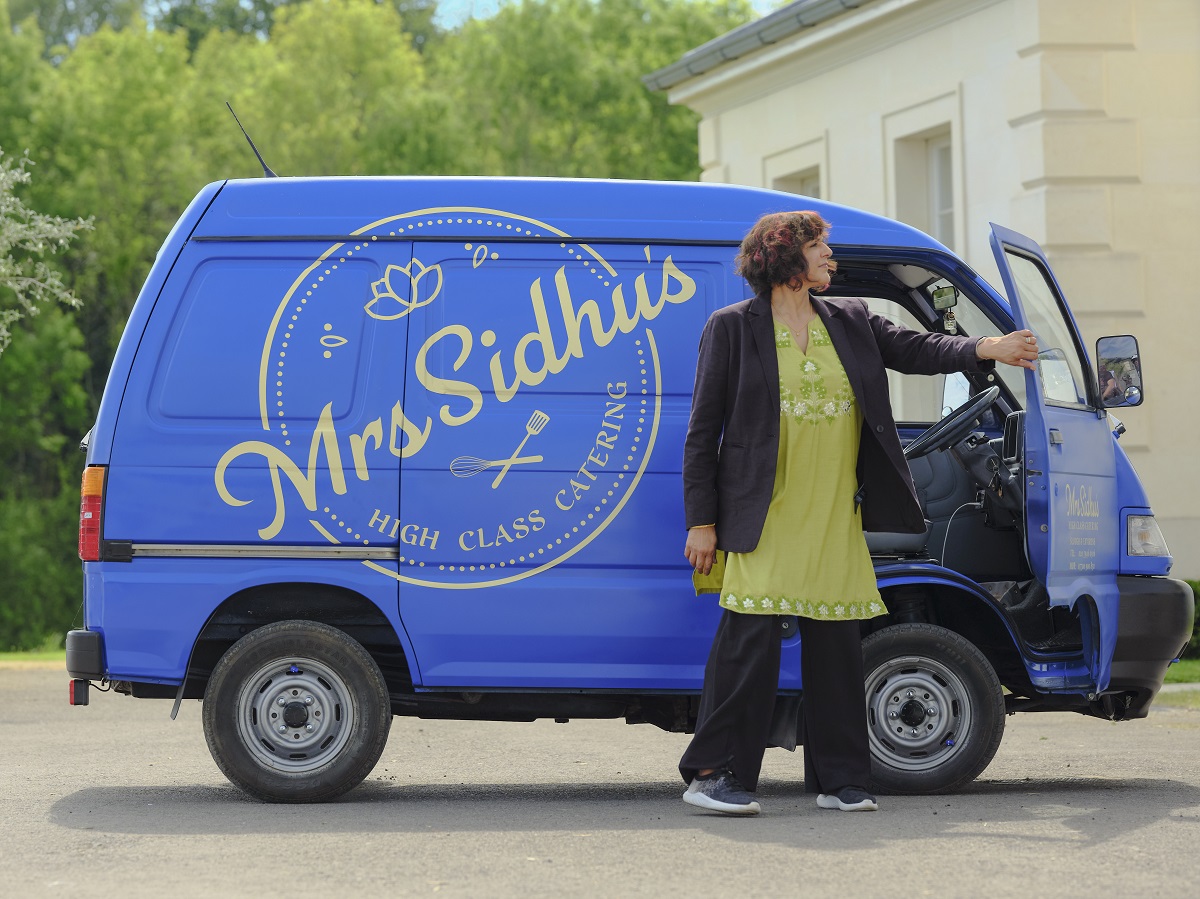 Mrs. Sidhu Investigates (2023)
Meera Syal (The Kumars at No. 42) stars as Mrs. Sidhu, a high-end caterer in Berkshire with a knack for solving mysteries. It seems many of her jobs lead her to cross paths with homicides, much to the dismay of Chief Inspector Burton (Craig Parkinson, Line of Duty), who doesn't always appreciate her meddling.
Recently widowed, she juggles her catering business while trying to help her son Tez find his passion.
Episodes will premiere as follows:
September 18th – Episode 1
September 25th – Episode 2
Two additional episodes will air in October, for a total of four feature-length episodes in season 1.
Acorn TV September 25th Premieres
The Dry
This 8-episode dramedy stars Roisin Gallagher as Shiv Sheridan, a young woman who returns home to Dublin after years of partying in London. Handling family while also trying to stay sober will not prove easy.
Can't wait? The Dry premiered on AMC+ and Sundance Now in late 2022, so you can watch it HERE immediately if you prefer.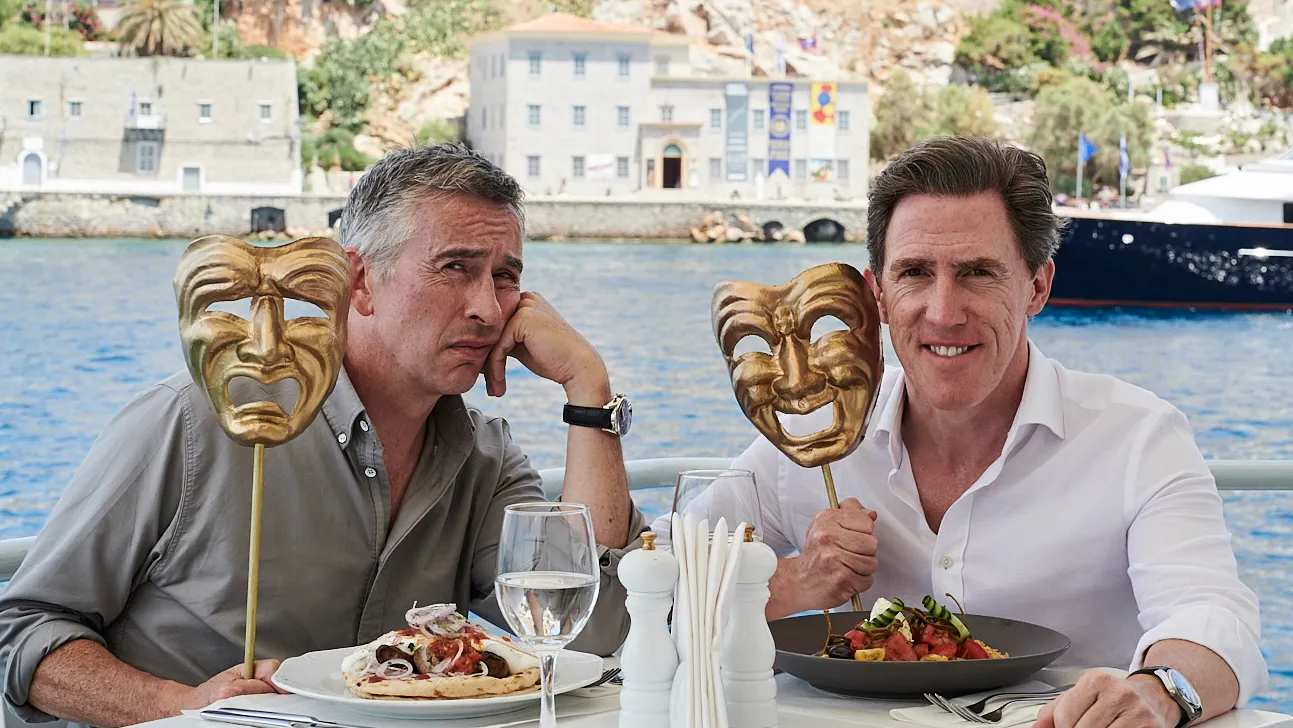 The Trip, Seasons 1-4
Food critic Steve Coogan (The Other Guys) tours a number of European countries and their dining establishments while engaging in banter with his companion Rob Brydon (Gavin & Stacey).
Go Beyond Acorn TV's September 2023 Premieres…
If September's lineup doesn't keep you busy enough, these lists might help…
Save it to Pinterest!