January British TV Premieres: What's New on Acorn TV for January 2022?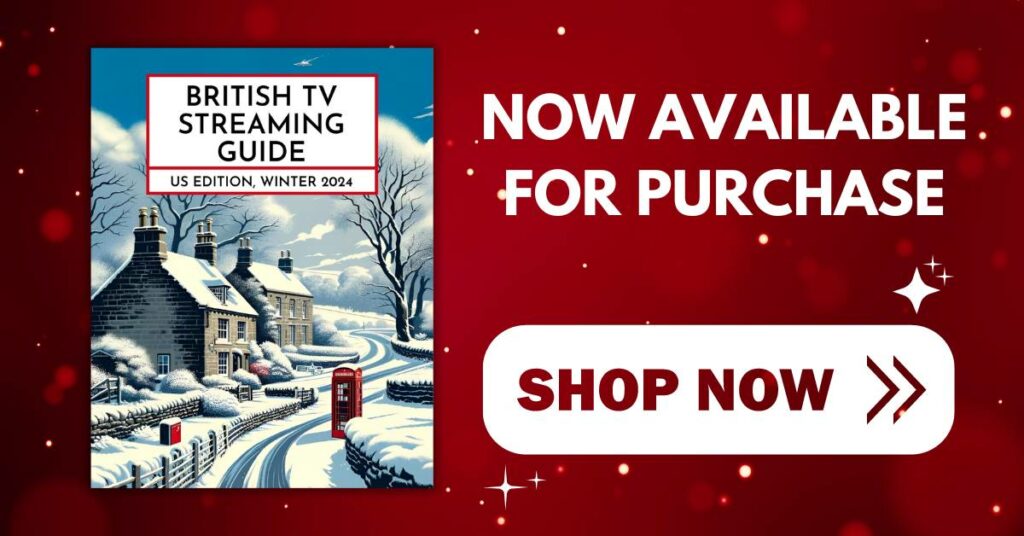 The British TV Streaming Guide: US Edition, Winter 2024 is now available. Get yours HERE.
In some cases, we earn commissions from affiliate links in our posts.
Last Updated on December 17, 2021 by Stefanie Hutson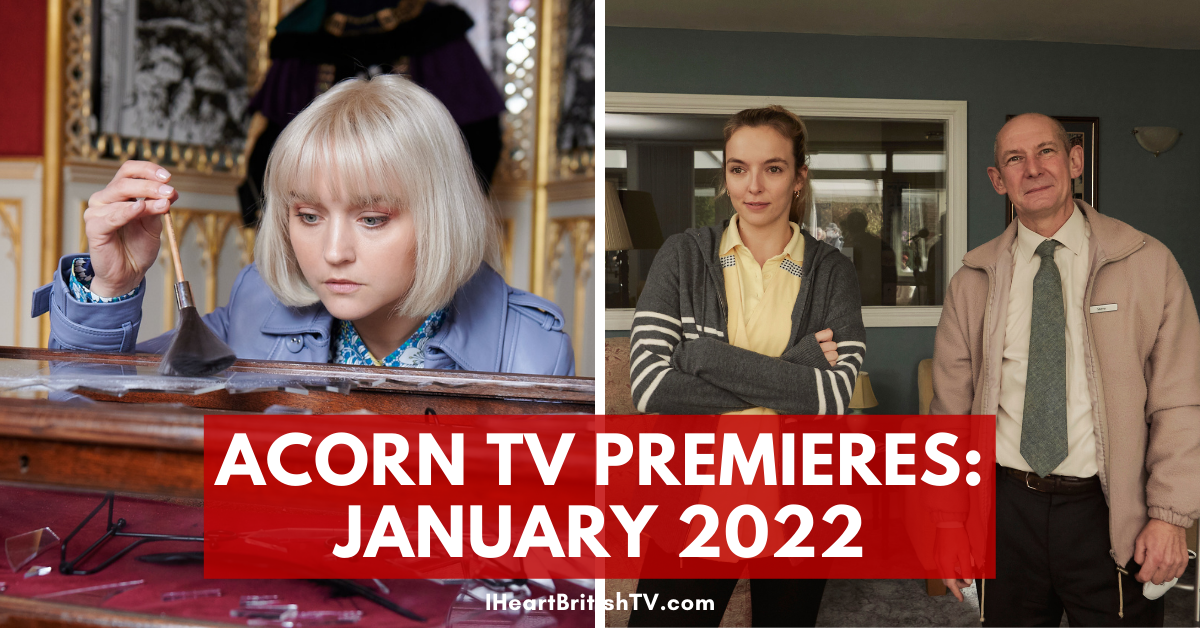 As we welcome in a new year, there's much to look forward to over at Acorn TV. It's too soon to tell whether 2022 will bring good things on the real-life side of things (like, for example, a return to normal life without all the masks and travel hassle) – but whatever happens, it's nice to know we'll have good British TV shows to keep up company.
If you don't already have an Acorn TV subscription, you can sign up on their website HERE. Use code IHBT30 to get an extended free trial period (30 days vs. the usual 7).
If you have a smart TV that isn't compatible with their app (like a Samsung) – or if you just prefer to subscribe through Amazon's Prime Video service, you can sign up HERE instead.
Both offer easy online cancellation (no phone calls necessary!) if you decide it's not the thing for you. Both options have the same programming, though some people report that one or the other streams a bit better for them.
Acorn TV January 2022 Premiere Schedule…

Continuing British TV Shows on Acorn TV in January 2022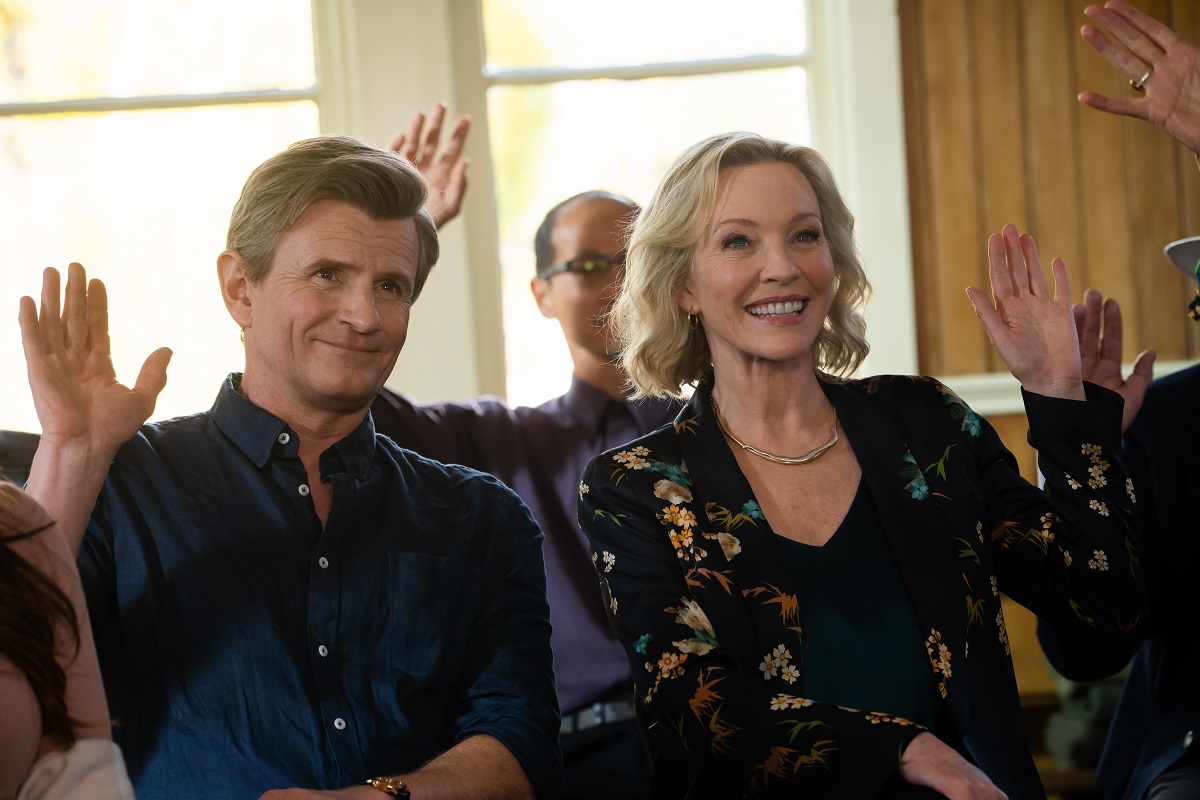 Under the Vines (2021)
This light romantic drama follows a Sydney socialite who learns she's inherited a New Zealand winery from her recently deceased stepfather. She heads over for a short vacation to check it out before selling up, only to learn she has a co-owner – a grumpy British lawyer who had hoped to take refuge in the winery after a series of unfortunate personal events.
While they don't like each other and neither of them have any experience, they'll have to work together to make it successful if they want to get a good price.
The January premiere schedules is as follows:
January 3rd – Episode 6 of 6 – SEASON FINALE
You can watch the current episodes HERE.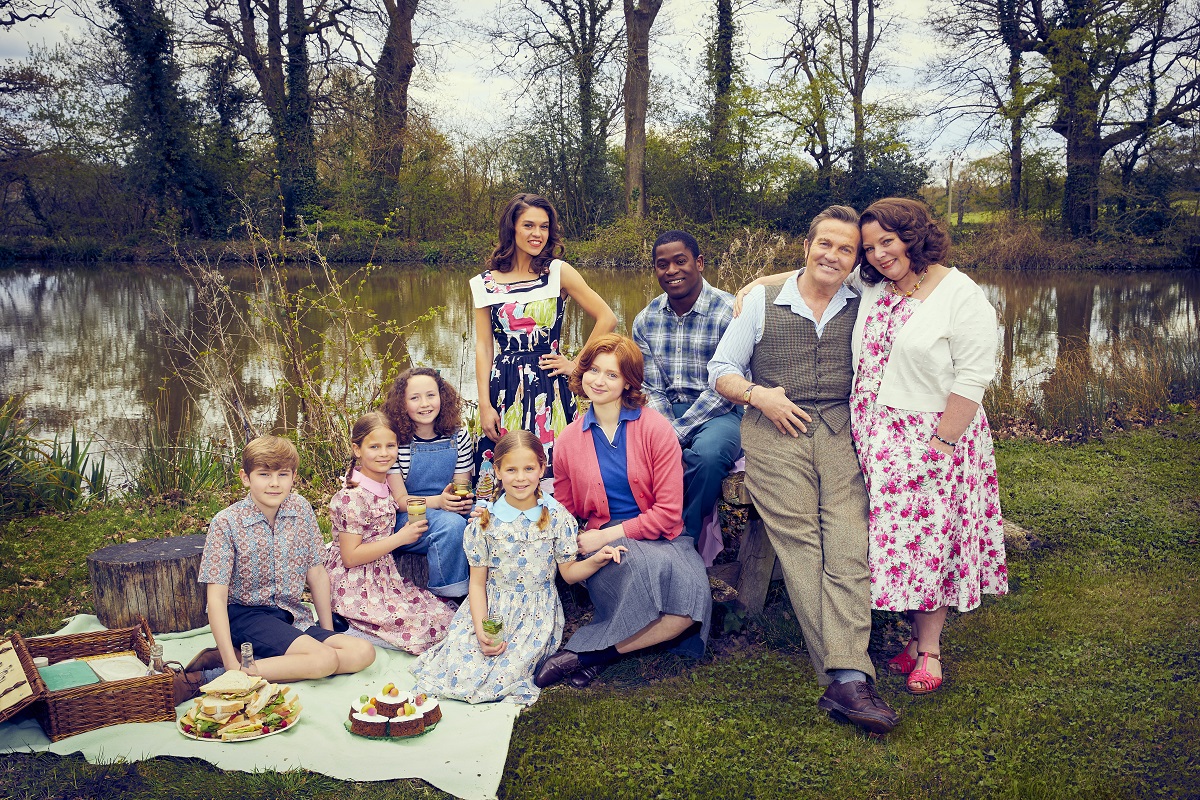 The Larkins (2021)
This adaptation of H.E. Bates' novel, The Darling Buds of May, follows the adventures of the always-scheming Larkin family in the Kent countryside. Set in the 1950s, the series is a mix of village life and family "adventures". Bradley Walsh (Law & Order UK), Joanna Scanlan (No Offence) and Sabrina Bartlett (Bridgerton) are among the stars.
The January new episode schedule is as follows:
January 3rd – Episode 5 of 6
January 10th – Episode 6 of 6
January 17th – Christmas Special
You can watch the current episodes HERE.
New British TV Shows on Acorn TV in January 2022
Acorn TV January 3rd Premieres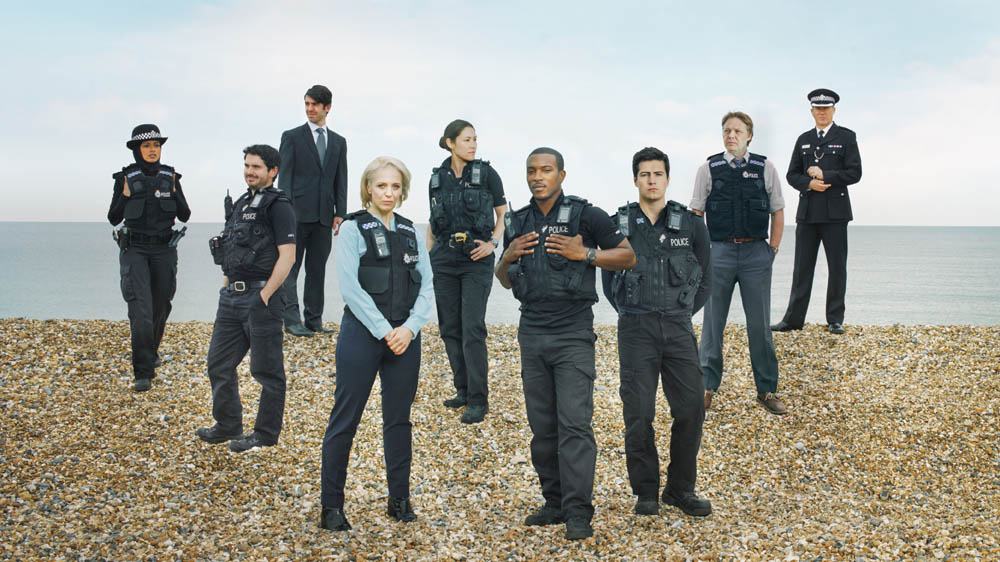 Cuffs (2015)
Set in the quirky coastal city of Brighton, Cuffs offers a dramatic and often hilarious look at what it's like to serve as a frontline cop in modern England. Unlike darker mysteries and crime dramas, it covers a variety of crimes that include dog-napping, booby-trapped cannabis farms, and rowdy naturists.
All eight episodes will premiere at once. If you can't wait, this one's also available now HERE.
Love the seaside? Check out: 48 Lovely British TV Shows Set by the Sea
Acorn TV January 10th Premieres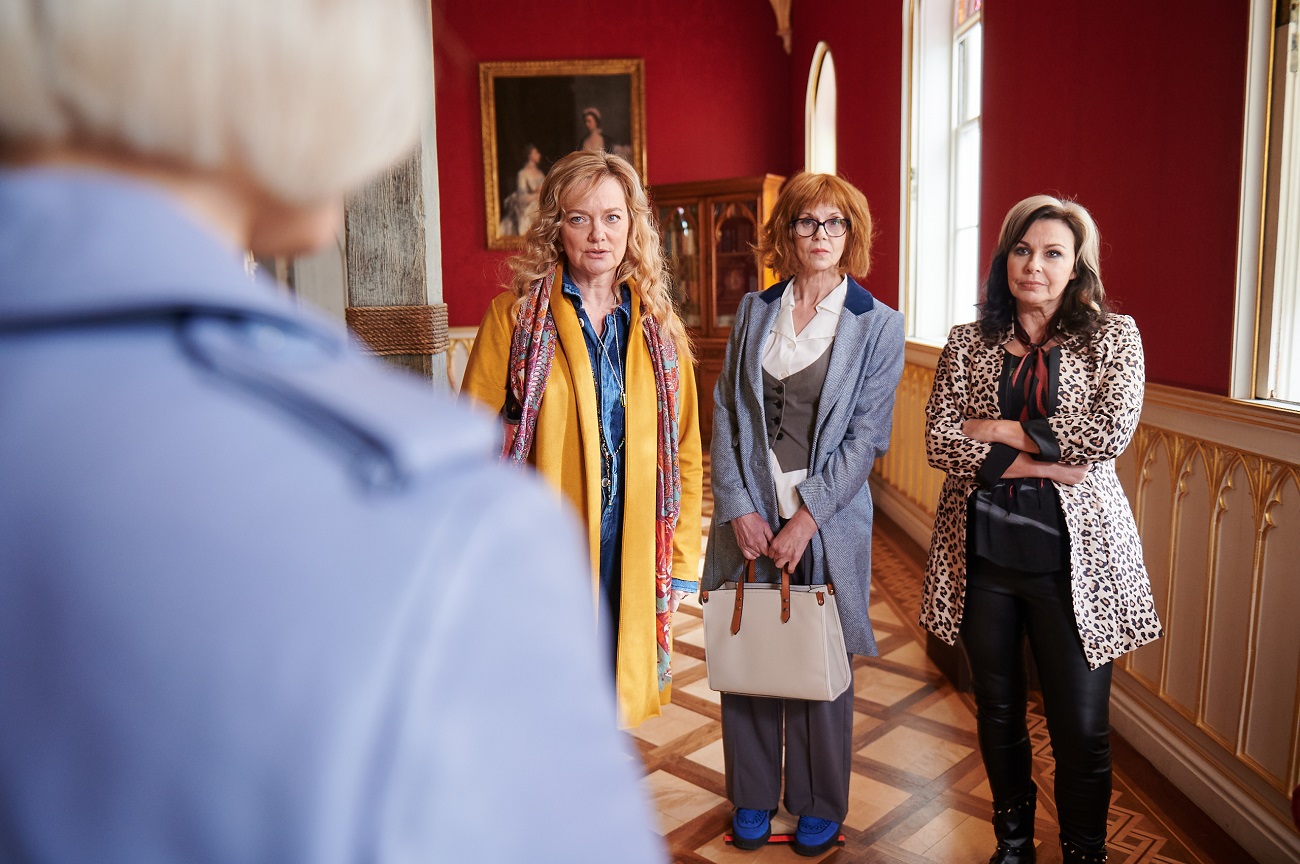 Queens of Mystery, Season 2
DS Matilda "Mattie" Stone and her meddling, crime-writing aunts are back for a second season of murder and mayhem in lovely rural England. This time, Florence Hall takes over the lead role as Matilda. Returning as the three crime-writing aunties are Beth (Sarah Woodward, The Pale Horse), Cat (Julie Graham, The Bletchley Circle, Shetland, Penance), and Jane (Siobhan Redmond, Unforgotten).
The series will be made up of three two-part mysteries. In the meantime, check out: 20+ Cozy British Mystery Shows for Those Who Like Their Mysteries Mild.
Queens of Mystery Premiere Schedule:
January 10th – Episodes 1 & 2 of 6
January 17th – Episodes 3 & 4 of 6
January 24th – Episodes 5 & 6 of 6
You can check out the trailer for the new season below:
Acorn TV January 17th Premieres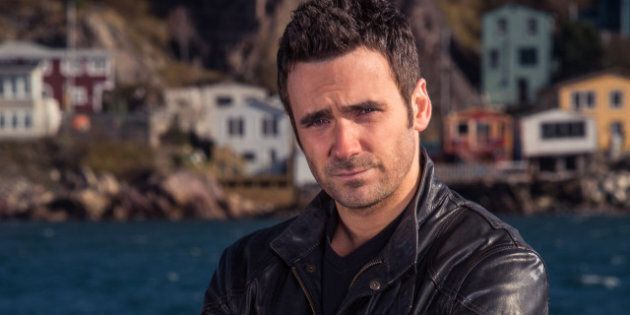 Republic of Doyle, Season 6
This delightful crime dramedy follows a father and son investigative agency in lovely Newfoundland. Allan Hawco stars as the rough-around-the-edges PI Jake Doyle, while Sean McGinley (Bleak House) plays his father and partner Malachy Doyle.
Acorn TV January 24th Premieres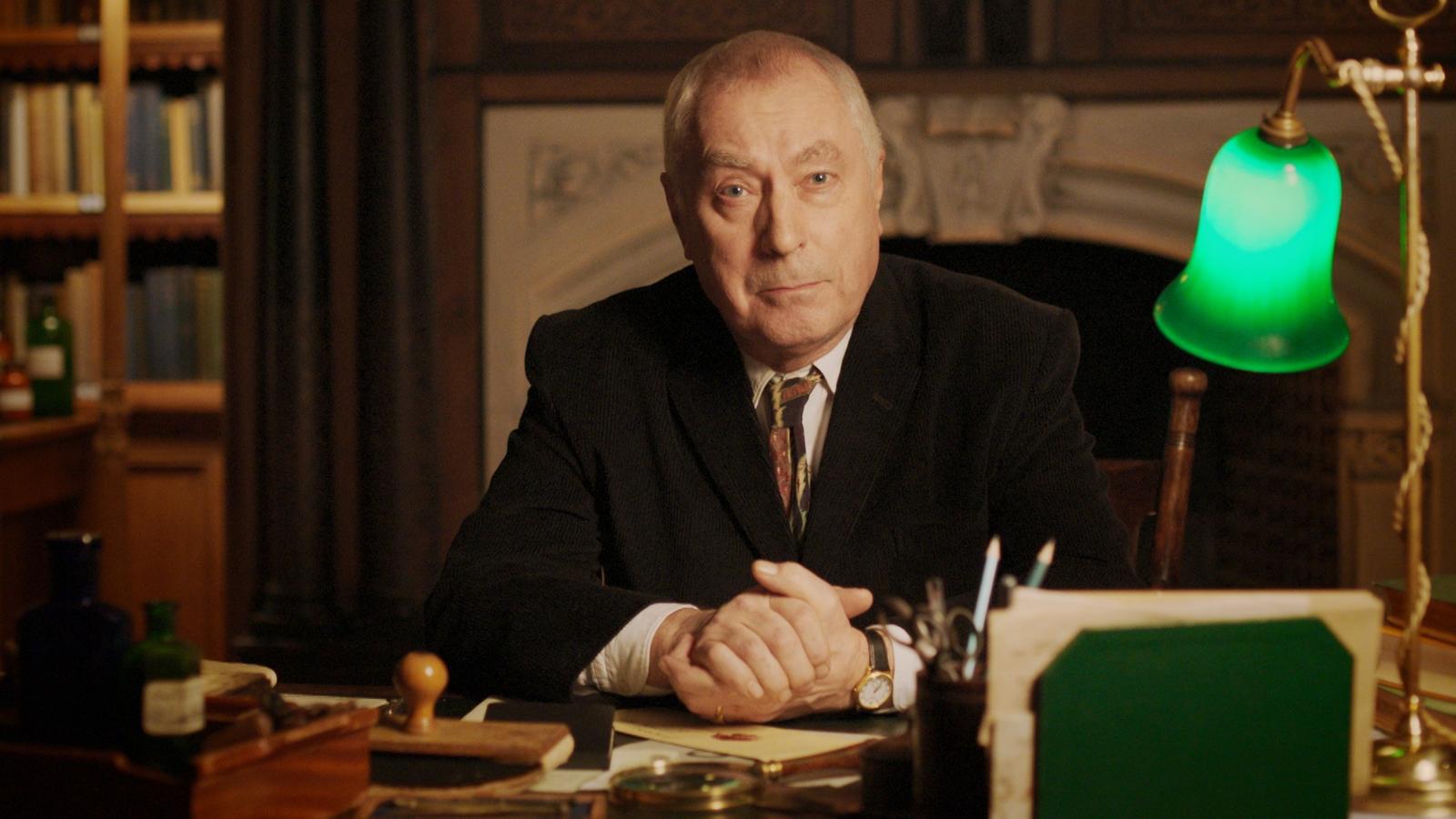 The Murder Maps, Season 1 (2015)
Host Nicholas Day guides us through a number of shocking murder cases, highlighting the clever police work and early forensics that brought killers to justice.
If you don't mind a few ads, you can also stream this one now HERE. And if true crime is your thing, check out: The Best British True Crime Shows You Can Stream.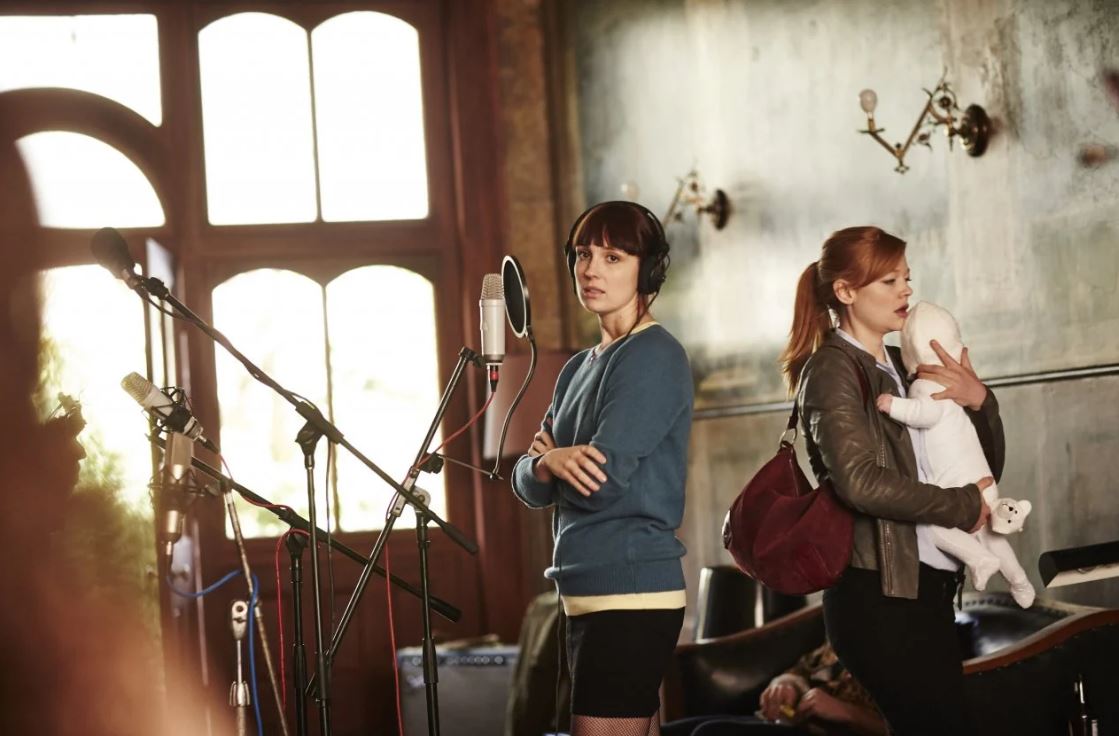 The Beautiful Lie (2015)
This acclaimed Australian drama re-imagines Tolstoy's Anna Karenina as a tale of middle-class modern life, following happy and unhappy families as they move through love, scandal, and more over three generations.
All six episodes will premiere on the 24th.
Acorn TV January 31st Premieres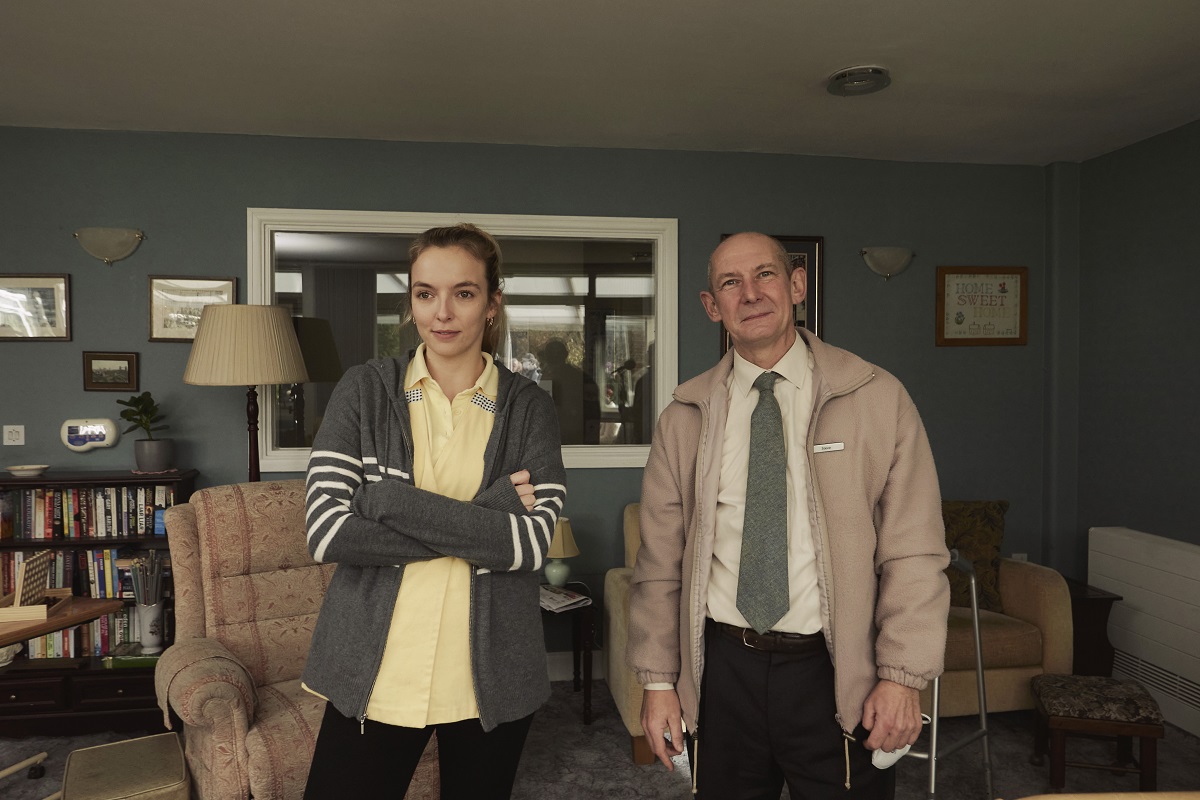 Help (2021 film)
Jodie Comer (Killing Eve) and Stephen Graham (Line of Duty) star in this award-winning film about a young care worker who forges an unlikely bond with an early-onset dementia patient, only to see their friendship tested during the COVID-19 pandemic. The film was written by BAFTA winner Jack Thorne (Enola Holmes), and also stars Ian Hart (The Last Kingdom) and Lesley Sharp (Scott & Bailey).
A Tale of Two Sisters (2018)
This docuseries takes a look at some of history's most iconic women and their relationships with their sisters.
Three episodes premiere on the 31st.
What Do You Think of the January 2022 Acorn TV Premieres?
What will you be watching next month on Acorn TV? Around here, we're thrilled to see more Queens of Mystery, but also pretty excited about Help. Reviews have been great, and the clips we've seen so far have all been fairly captivating.
Save it to Pinterest!