What's New on Acorn TV for December 2019?
In some cases, we earn commissions from affiliate links in our posts.
Last Updated on November 28, 2019 by Stefanie Hutson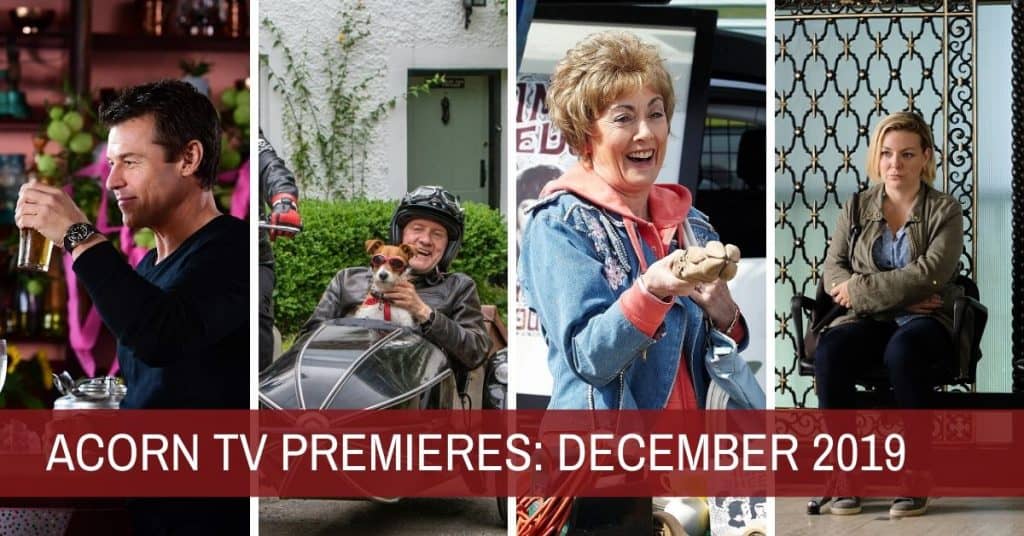 First off, Happy Thanksgiving to our American readers (and also to the roughly 1 in 6 Brits who are said to celebrate the holiday)! We hope all of you are having a great meal with the people or animals you enjoy being with, and that there's plenty of British TV in your long weekend plans. To those who are alone and don't wish to be, consider joining our Facebook group HERE and finding some like-minded people to talk TV with 🙂
If you don't already subscribe to Acorn TV, you can sign up on their website HERE. If you have a smart TV that isn't compatible with their app (like a Samsung) or you prefer to subscribe through Amazon Video, you can sign up HERE instead. Either way you do it, you get a free 7-day trial, and both offer easy online cancellation if you decide it's not for you. Both options have the same programming, though some people have reported slightly smoother streaming on Amazon (and occasionally, a delay of a few hours for new programming to appear).
New British TV Shows on Acorn TV in December 2019

December 1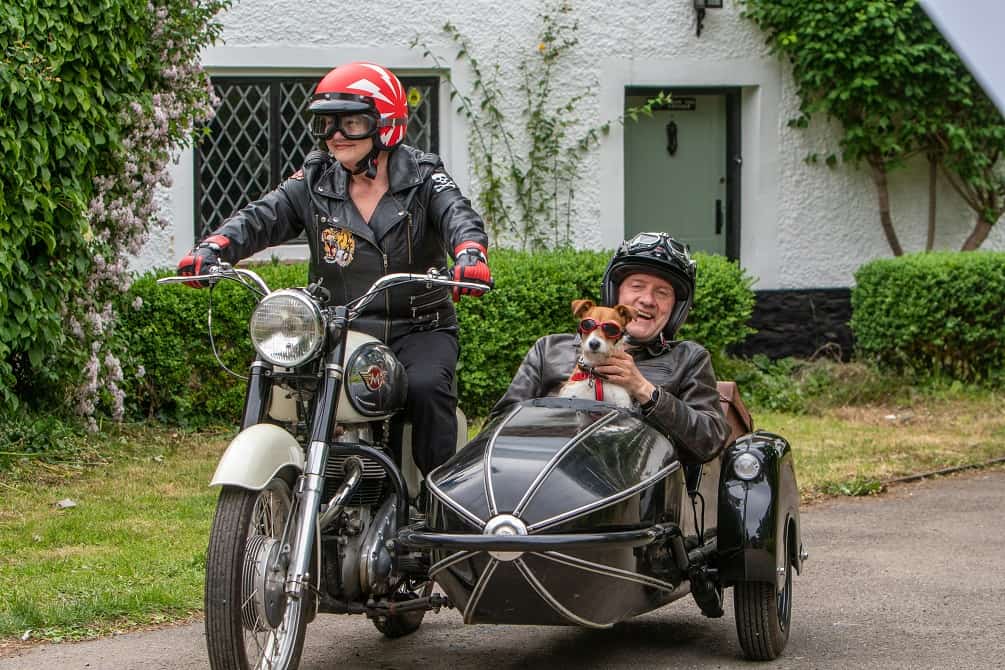 Midsomer Murders, Series 21
Things are never as peaceful and idyllic as they seem in Midsomer, and December 1 brings us the 21st sinister series of this mystery classic, now starring Neil Dudgeon (Mrs. Bradley Mysteries). It's a whole new set of murderous happenings: things run awry at the "Paramount Dance Extravaganza," and deep-seated rivalries come between the people; in another episode, a busy estate agent is murdered in public at the unveiling of a doll house collection at Midsomer Museum.
Get caught up on Seasons 1-20 HERE
December 2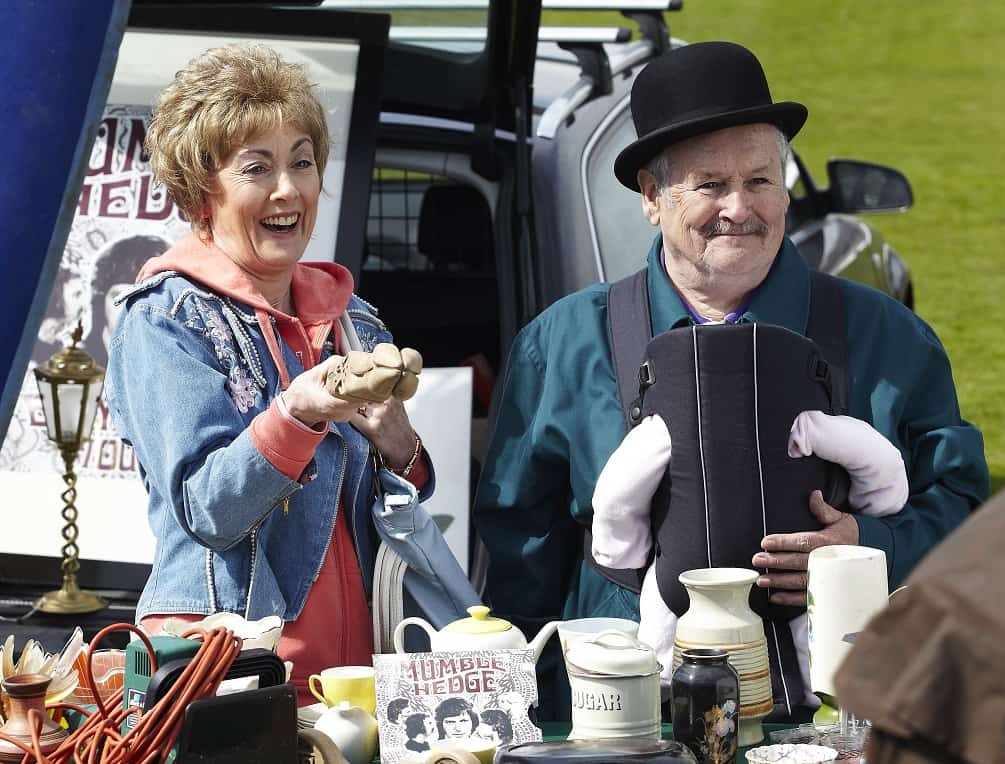 Mount Pleasant, Series 4 (exclusive US premiere)
Acorn brings us another series of this suburban Manchester-based dramedy starring Sally Lindsay (Coronation Street, Scott & Bailey), Daniel Ryan (Black Sea), Ainsley Howard (Mum & Dad, The Village), and Neil Fitzmaurice (Going Off Big Time). Series 1-3 are already available through Acorn TV.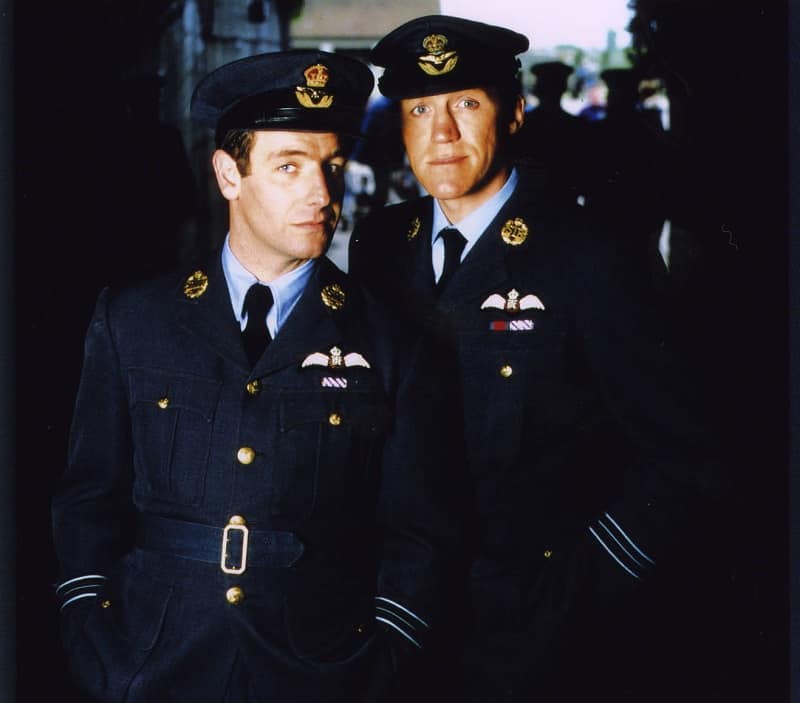 Ain't Misbehavin'
Robson Green and Jerome Flynn star as two bandsmen during 1940 London. Julia Sawalha (Absolutely Fabulous, Press Gang) stars as the lovely Dolly Nightingale, Green's character's love interest. Downton Abbey's Jim Carter also appears.
This 1997 miniseries is made up of three episodes – not to be confused with Roy Clarke's two-series sitcom (1994-1997) of the same name.
December 9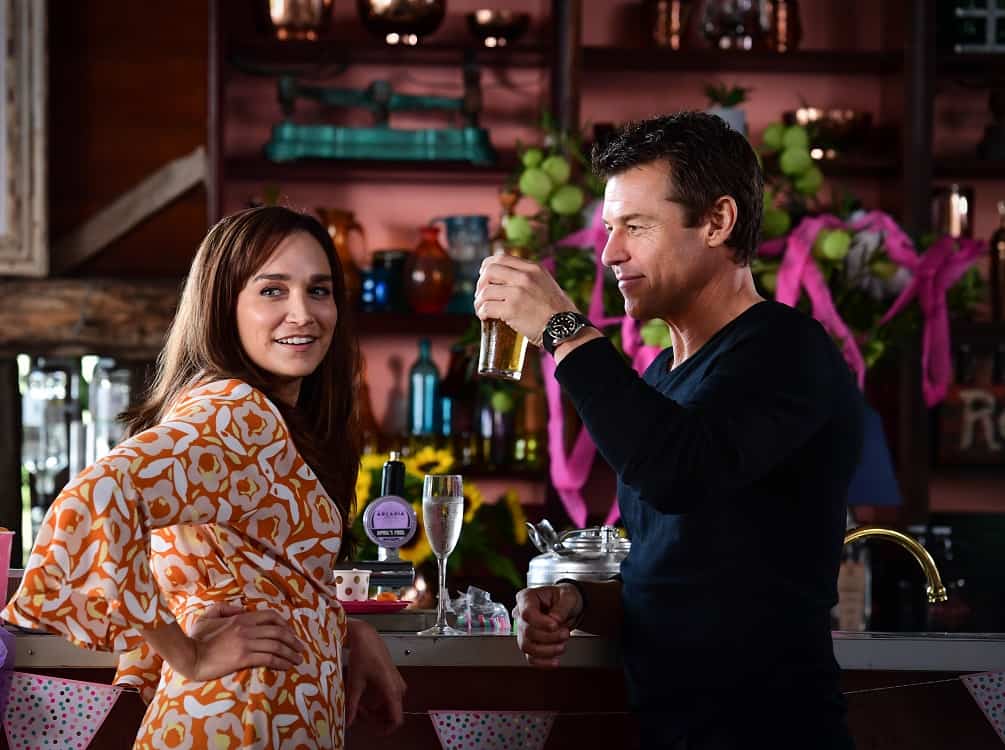 The Heart Guy, Series 4 (Exclusive US Premiere)
It's been a while since we've seen a new season of this hit Australian drama, so fans will surely be pleased with this December new arrival. Rodger Corser (The Doctor Blake Mysteries) plays Dr. Hugh Knight, once a rising star among Sydney heart surgeons. He's gifted, charming, and seemingly infallible, but after an unfortunate incident involving drugs and alcohol, he's pushed off the career fast track and forced to practice as a GP in his rural hometown of Whyhope. Aside from the obvious career implications, it also brings a whole new host of family drama.
Series 4 focuses on Hugh as he faces a new battle, post-probation – for love, career and family. Will he pull it off, or will he self-destruct and lose everything? The series also features Nicole da Silva (Wentworth) and Ryan Johnson (Rake).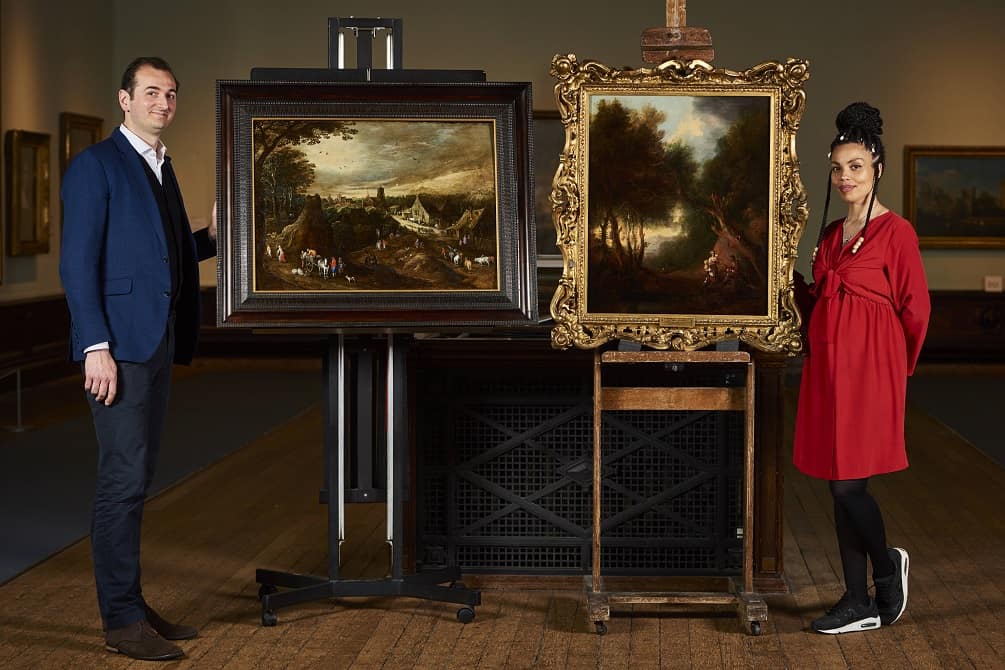 The Art Detectives, Series 4
At any given time, only a small fraction of Britain's publicly-owned art is actively on display. Most remains in storage, waiting to be rotated into an exhibition or loaned out for a travelling show. Art historians Bendor Grosvenor and Emma Dabiri take us behind the scenes to learn the stories behind many of Britain's lesser-known works.
In this series, they uncover a Madonna and Child painting in the stores of the National Museum of Wales in Cardiff and investigate whether it was by iconic early Renaissance "The Birth of Venus" artist Botticelli, or a follower of his; the duo investigate a roughly painted woodland scene catalogued as 'After' Thomas Gainsborough at the Birmingham Museum and Art Gallery, studying evidence that it may be a preparatory sketch for the painter's last great landscape: one of his picturesque 'Cottage Door' series.
Fans of Fake or Fortune (Netflix) and Art of the Heist are sure to enjoy this one!
December 16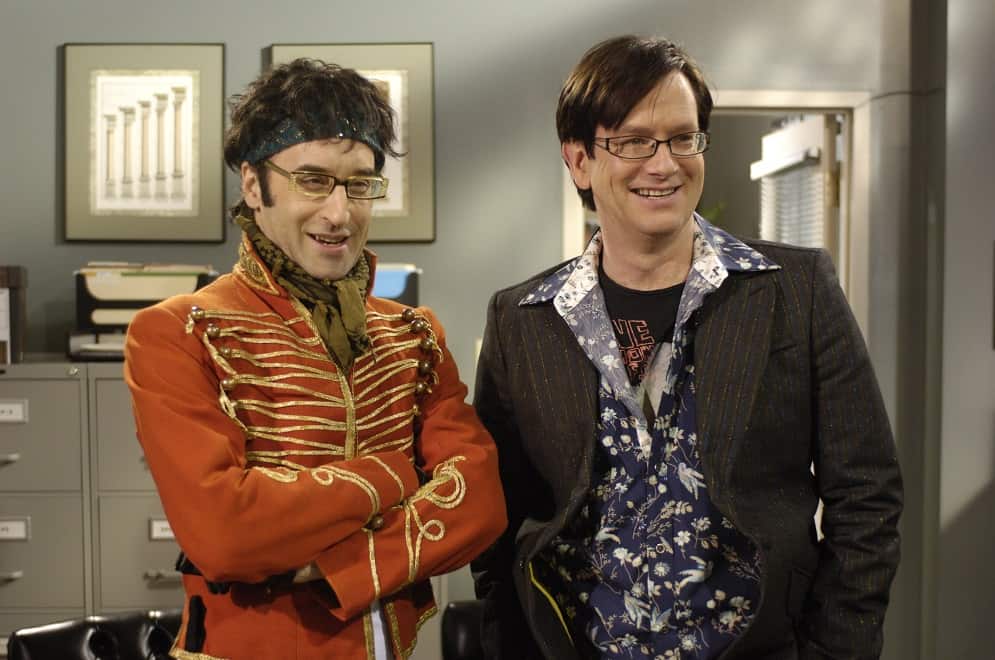 Slings & Arrows, Season 3
With Seasons 1 and 2 already on Acorn TV, December brings us the third and final series of this Canadian cult favourite. The series follows a struggling theatre company as they perform Macbeth at a Shakespeare festival.
Paul Gross (Due South) returns as washed-up actor and artistic director Geoffrey Tennant. The series also stars Stephen Ouimette (Mentors), and Mark McKinney (Kids in the Hall, Superstore), who is also the co-creator/co-writer.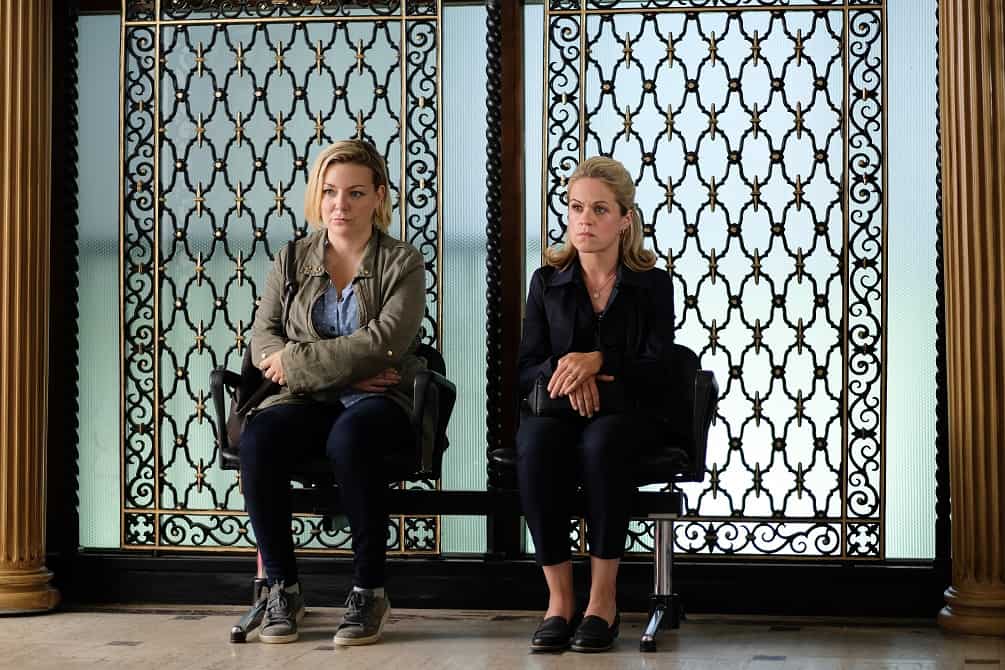 Care (2018 film)
Sheridan Smith (Gavin & Stacey) stars as a single mother struggling to raise her two children after a family tragedy. After her husband's departure, she's fully reliant on the childcare her mother Mary (Alison Steadman, also from Gavin & Stacey) provides. That all changes when Mary suffers a devastating stroke and develops dementia. Jenny's world comes crashing down, as everything changes for her and her sister Claire (Sinead Keenan, Little Boy Blue, Being Human).
Torn between the need for her own life and the need to care for her mother, Jenny feels like there's no way to make it work – until she finds an alternative. It won't be easy, though.
December 23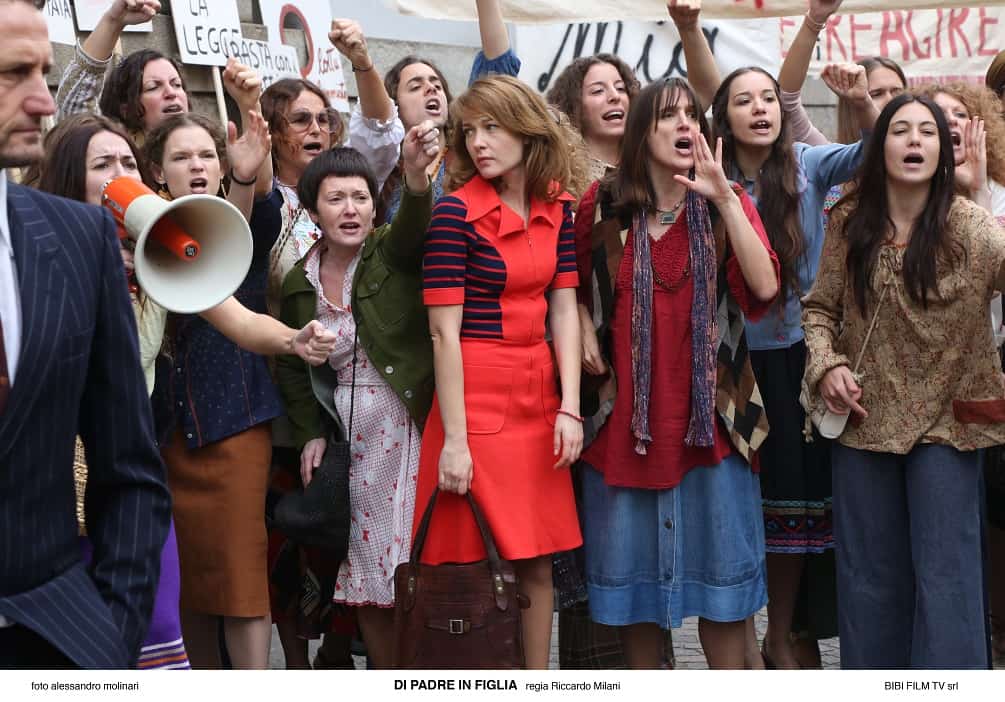 From Father to Daughter (Italian)
This four-episode family saga is told through the historical changes experienced in Italy from 1958 to the 1980s, including its economic boom and women's empowerment movement. It's the epic story of the Venetian Franza family, the owners of a distillery in Bassano del Grappa, and focuses on the patriarch Giovanni Franza (Alessio Boni, The Best of Youth, The Tourist), who stakes everything on his son, as well as on his three enterprising daughters who want to conquer the world.
One of the three female heirs, played by Cristiana Capotondi (The Worst Week of My Life, Notte prima degli esami), will succeed in continuing the family business, struggling to survive in a male-dominated world.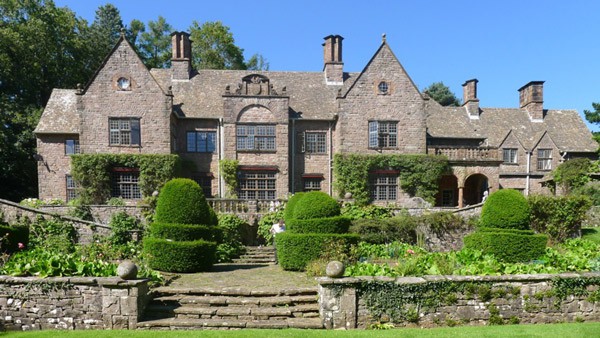 The Victorian House of Arts & Crafts (Docuseries)
Over the course of four episodes, we see a late 1800s Victorian Arts & Crafts commune in the Welsh hills painstakingly brought back to life as a group of six 21st century crafters – three men and three women (including potter/ceramic designer Keith Brymer Jones and dealer/expert Patch Rogers) move in to experience the highs and lows of living and working together as a creative commune. Over their month-long stay, the crafters are set to renovate four of the key spaces in the house.
December 25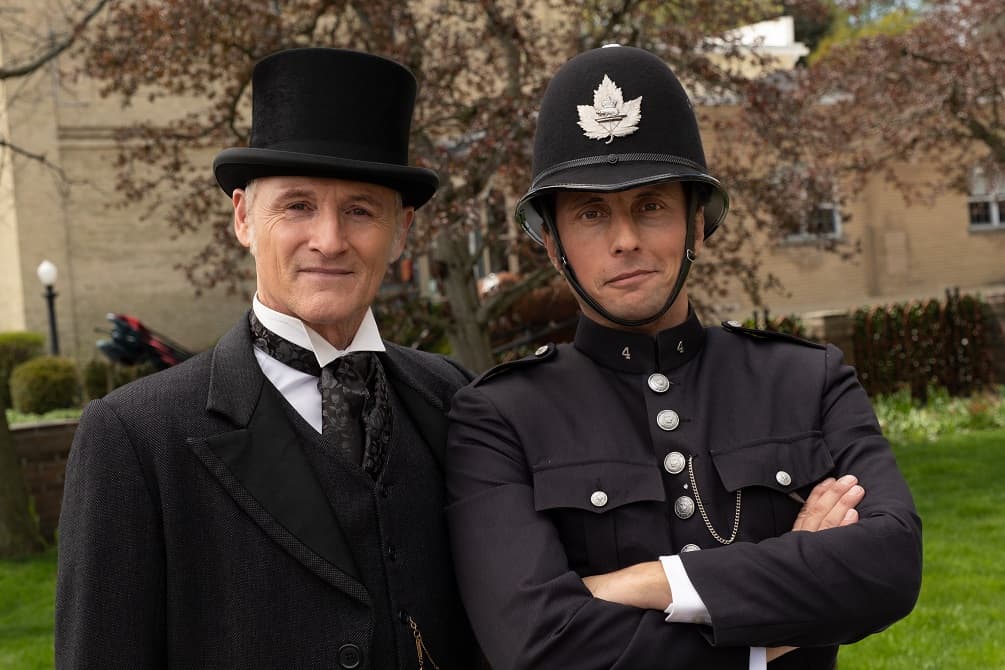 Murdoch Mysteries, Season 13 (Exclusive US Premiere)
December marks the release of the first two episodes of Season 13 of this beloved Canadian mystery series. Episode 3 will follow on December 30th, with more episodes to come later.
Detective William Murdoch (Yannick Bisson) solves turn-of-the-century Toronto's most intriguing mysteries with the help of Constable Crabtree (Jonny Harris, Still Standing); Dr. Julia Ogden (Helene Joy); and Inspector Brackenreid (Thomas Craig). In the season 13 premiere, "Troublemakers," Murdoch investigates an explosion at a suffrage rally attended by Dr. Talbot and Dr. Ogden, after a man dies. In episode 2, "Bad Pennies," a man is found murdered and an innocent man is first arrested and subsequently released – with the murderer poised to kill again if not captured.
December 30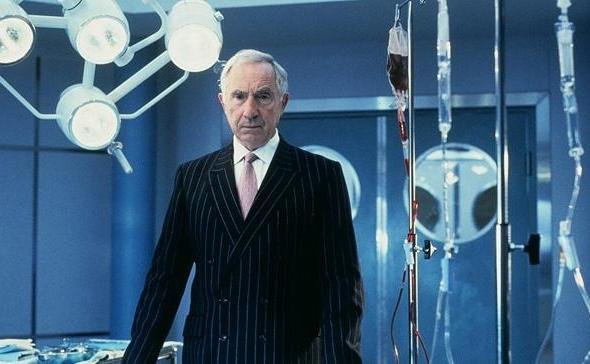 The Fragile Heart
Nigel Hawthorne (The Madness of King George) stars as a successful cardiac surgeon in the midst of a professional and personal crisis. He plays Edgar Pascoe, a man whose world begins to cataclysmically crumble during a visit to China. Heading a top-flight medical delegation with a view to exploiting the possibilities of telemedicine and globalization, he is asked to perform a convert cardiac operation on a high-ranking Communist Minister.
Confronted by an ethical dilemma over human rights abuses, he's forced into a painful moral awakening which seeps into every area of his life. The series also stars Helen McCrory (Harry Potter and the Deathly Hallows: Part 2), Dearbhla Molloy (Casualty), and Dominic Mafham (Ophelia).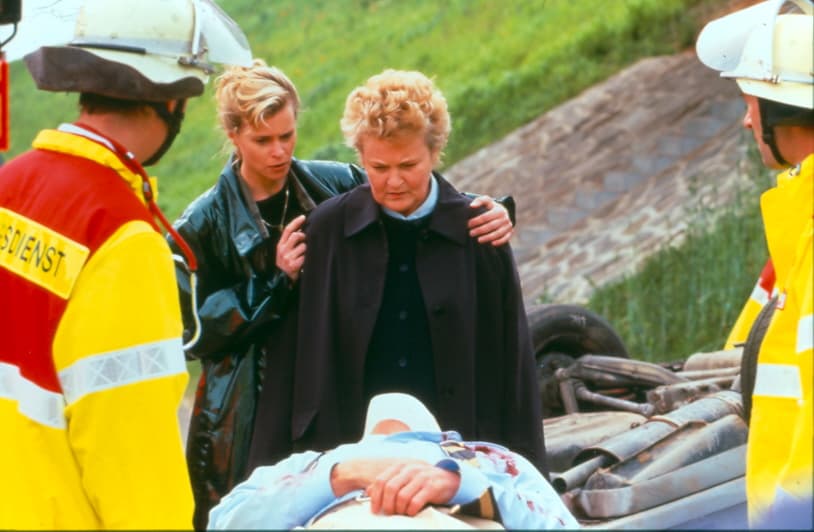 Relative Strangers
Originally scheduled for November 18th, Acorn TV brings us another Irish drama in December, this time about an Irish nurse whose happy life comes to an end when her husband dies and she learns she was living a lie. Upon his death, she finds he was deeply in debt and living a double life in Dublin. After confronting the other family, she learns the other wife's child has leukaemia and needs help from her own children to survive.
Includes performances by Academy Award-winning actress Brenda Fricker (My Left Foot, A Time to Kill) and British TV fan favourite Adrian Dunbar (Line of Duty, Blood). You can view the trailer below.
What's Do You Think of the December 2019 Acorn TV Premieres?
What's your pick of the upcoming new releases? Is there anything you're just dying to see? We're always glad to see another series of Midsomer Murders, but The Victorian House of Arts & Crafts also looks like it could be interesting.
Save it to Pinterest!