April British TV Premieres: What's New on Acorn TV for April 2020?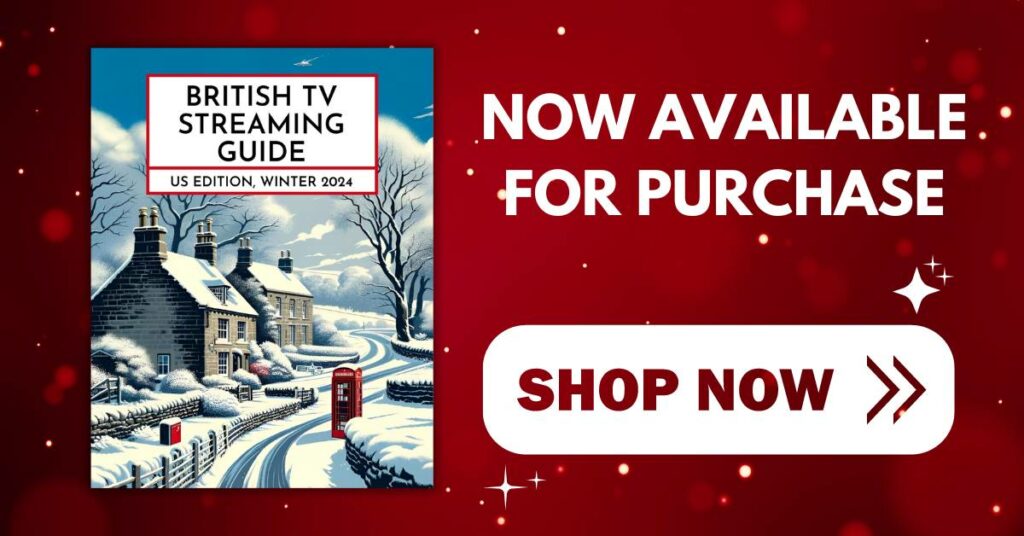 The British TV Streaming Guide: US Edition, Winter 2024 is now available. Get yours HERE.
In some cases, we earn commissions from affiliate links in our posts.
Last Updated on April 6, 2020 by Stefanie Hutson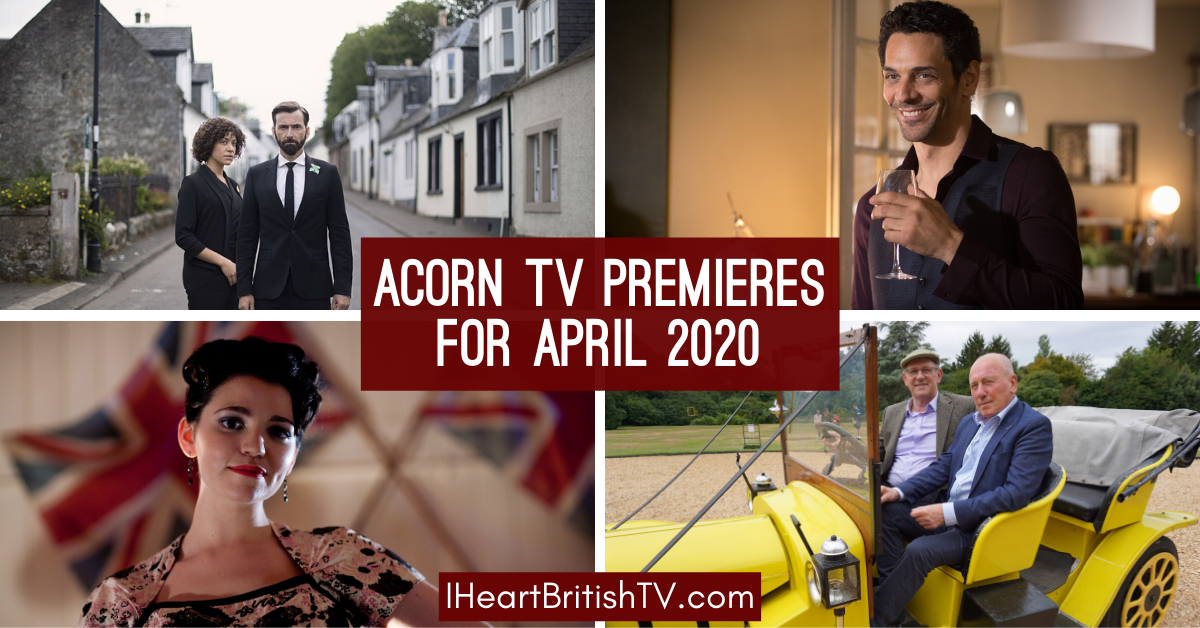 Is it December yet? No? It certainly feels like it should be, right? It's been a long month, but luckily we have plenty of new British (and French!) programmes to look forward to in April on Acorn TV. We're excited to see Balthazar returning for another season, along with one of the most hotly anticipated new mysteries in some time – Deadwater Fell. More details on ALL the releases below…
If you don't already subscribe to Acorn TV, you can sign up on their website HERE. If you have a smart TV that isn't compatible with their app (like a Samsung) or you prefer to subscribe through Amazon Video, you can sign up HERE instead. Either way you do it, you get a free 7-day trial, and both offer easy online cancellation if you decide it's not for you. Both options have the same programming, though some people have reported slightly smoother streaming on Amazon (and occasionally, a delay of a few hours for new programming to appear).
Acorn TV April 2020 Schedule of New Shows…

Continuing Series on Acorn TV in April 2020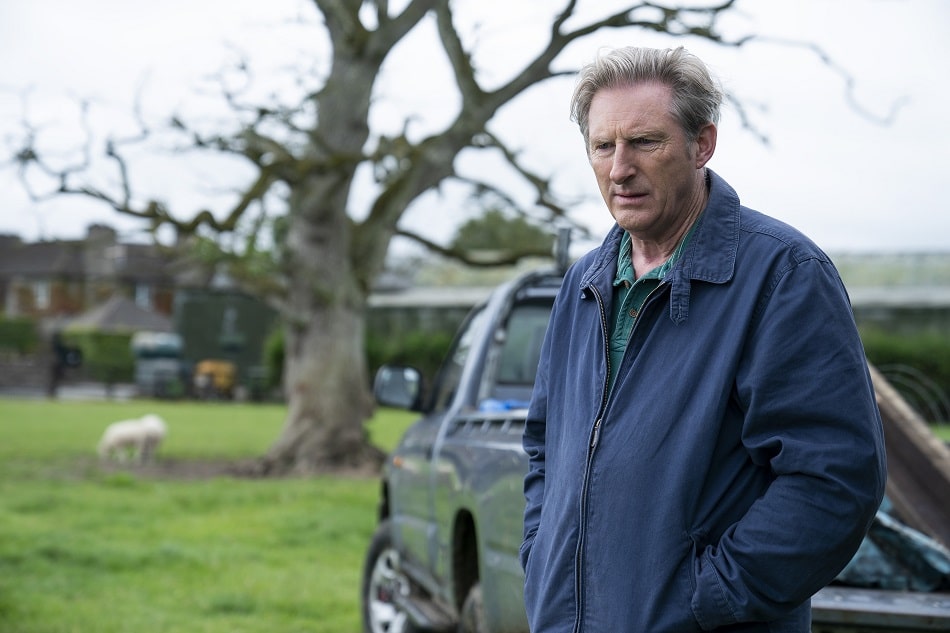 Blood
Season 2 of this Adrian Dunbar-led series wraps up on April 6th with Episode 6.
Compared to Broadchurch and The Killing by critics and called "a dark, addictive and unmissable crime drama" by The Guardian, this highly-rated Irish psychological mystery stars BAFTA nominee Adrian Dunbar (Line of Duty) as Jim Hogan, a disgraced physician in a small Irish town with a family full of secrets. Also starring Gràinne Keenan (Black Mirror) as his ailing daughter, Fiona Crowley, and Sean Duggan (The Lobster) as the town detective.
Murdoch Mysteries
Having premiered in January, Murdoch Mysteries will continue to air new Season 13 episodes through the month of March. This Canadian series follows Detective William Murdoch (Yannick Bisson) as he uses "radical" forensic techniques like UV light and fingerprinting to solve mysteries in turn-of-the-century Toronto.
March 6 – Episode 17, Things Left Behind. Murdoch suspects Violet Hart has ties to the murder of a conman.
March 13 – Episode 18 (FINALE), The Future is Unwritten. Murdoch is now convinced Violet Hart is involved in a murder, and Watts' future is in jeopardy.
New British TV Shows on Acorn TV in April 2020
April 6 Premieres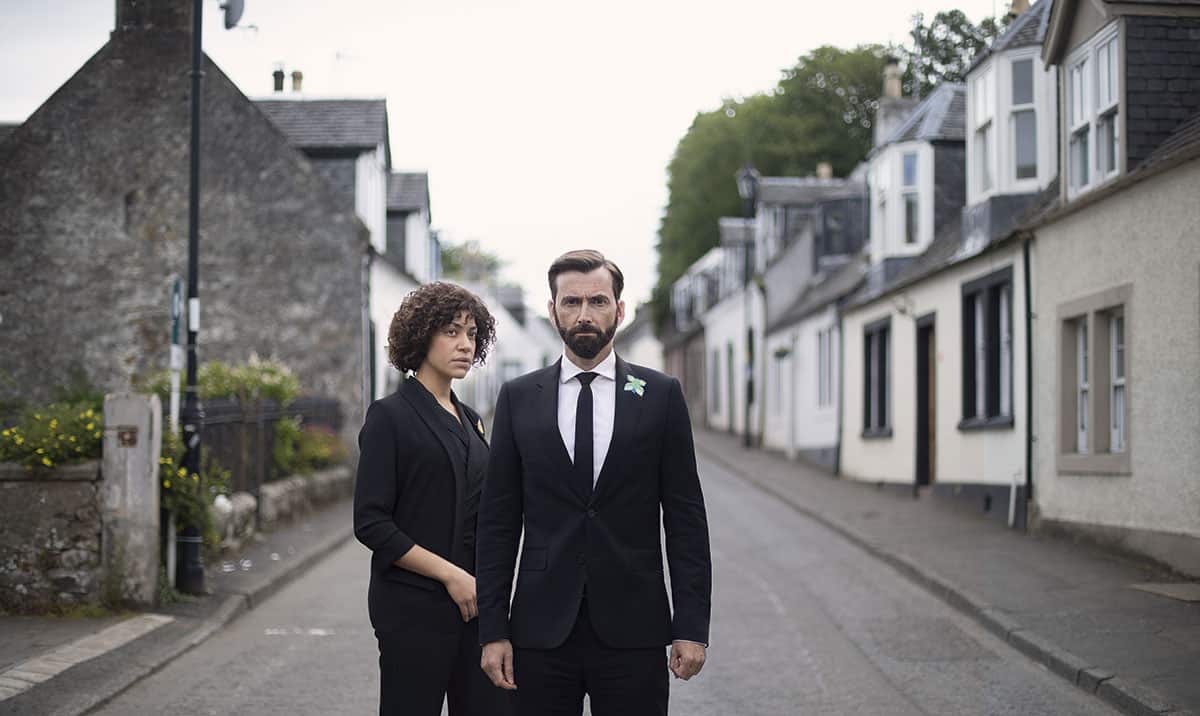 David Tennant stars in this dark miniseries about a Scottish family that's murdered one night, tearing apart their otherwise peaceful village and bringing secrets to the surface. The series will air over 4 weeks, with one episode dropped each week:
Episode 1 – April 6
Episode 2 – April 13
Episode 3 – April 20
Episode 4 (FINALE) – April 27
You can view the trailer below: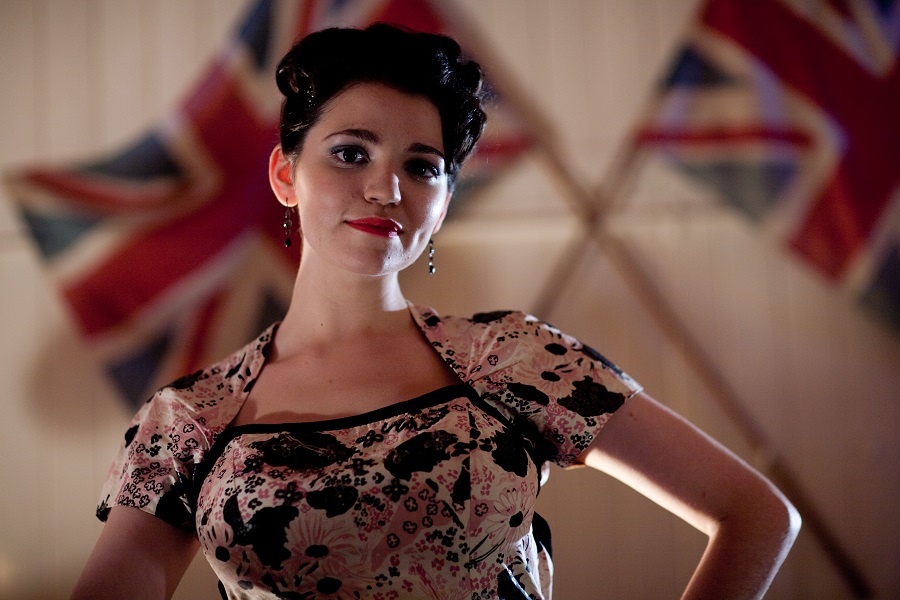 Land Girls, Series 1
Series 1 premieres on April 6th, and Series 2 premieres April 20th.
This series follows the highs and lows of the lives of four women in the Women's Land Army during WWII.
Can't wait? Watch it HERE.
April 13 Premieres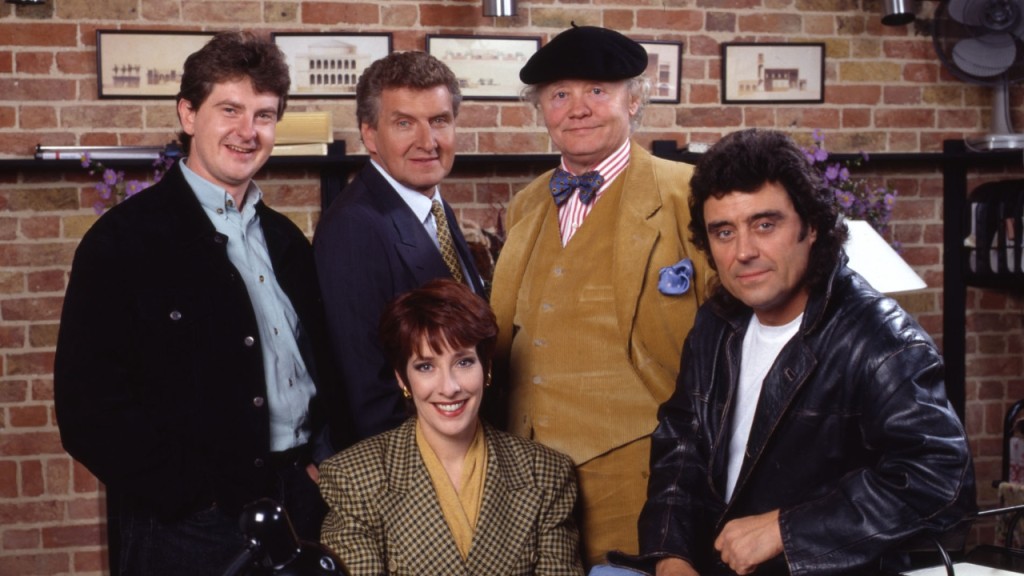 Lovejoy, Series 5
The February 2020 Acorn TV premieres brought us Seasons 1 and 2 of Lovejoy, and March gave us Seasons 3 and 4. Season 5 arrives on April 13, and Series 6 (the final season) comes on April 27th.
Based on the successful novels of Jonathan Gash, this highly-rated BBC series stars Ian McShane (Deadwood, American Gods) as a rakish antique dealer gifted at sorting the real from the fakes. Which should help, given the shady, dangerous nature of his business, one where certain collectors would kill for the perfect set of antique pistols-quite literally.
It's a wild, unregulated world flooded with aristocrats, con men, and criminals, all of whom Lovejoy goes up against with the help of his young, mopey assistant Eric (Chris Jury, The Big Game), the perpetually intoxicated Tinker (Dudley Sutton, The Football Factory), and Lady Jane Felsham (Phyllis Logan, Downton Abbey), an upper-cruster who serves as his confidante and frequent rescuer.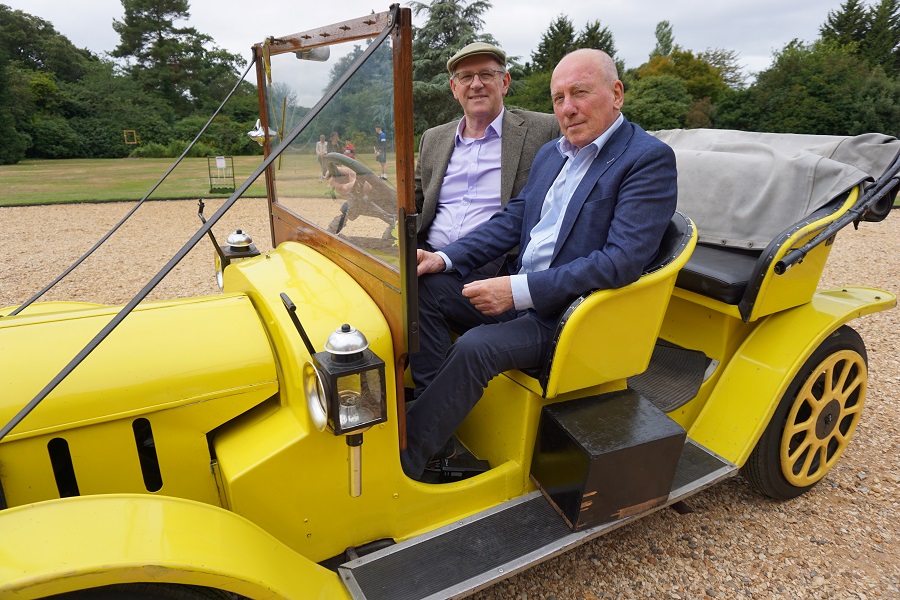 Vintage Roads Great & Small, Series 2
Presented by Christopher Timothy and Peter Davison (All Creatures Great and Small), this four episode series offers a fun look at early motor car travel in the UK while also offering a look at some of the older routes around Britain.
This series focuses on the period when motor cars first appeared on the scene, and the time between the two wars that saw regular people beginning to explore the furthest reaches of the island. It offers a great look at how car travel completely transformed life for the average Brit.
April 20 Premieres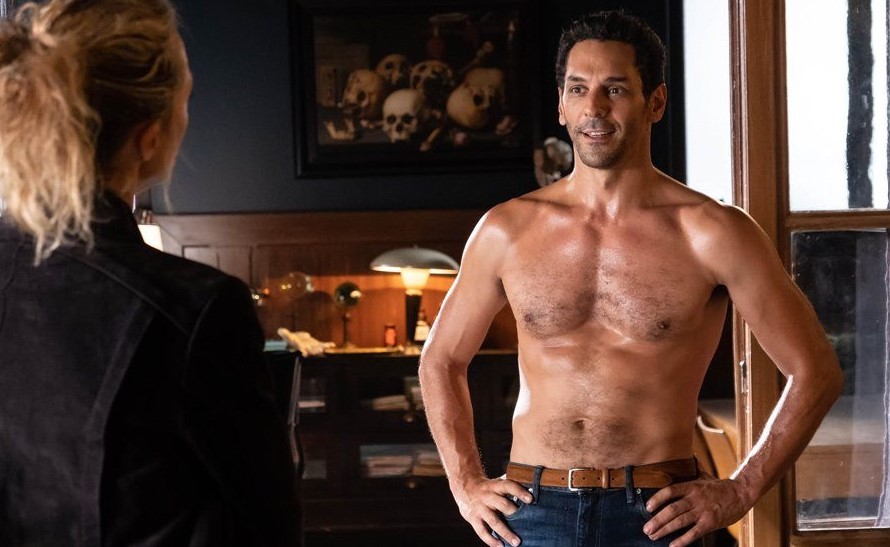 Balthazar
This French crime drama returns for a second season, this time with 10 episodes instead of 6. Balthazar is a forensic pathologist with an unusual ability to talk with the dead. He uses his skills to help police commander Hélène Bach solve some of Paris' most baffling cases.
Watch the trailer below (sadly, no English subtitles – but the show itself has them):
April 27 Premieres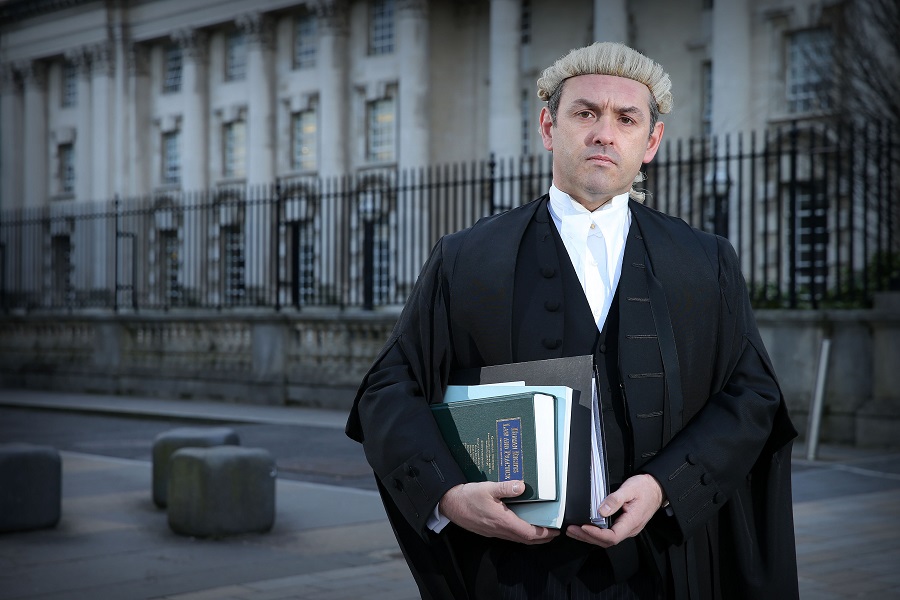 Barristers
This five episode BBC documentary series takes a look at some of the UK's top legal minds. It follows those barristers as they build and represent cases ranging from custody rights to taking on the Department of Justice.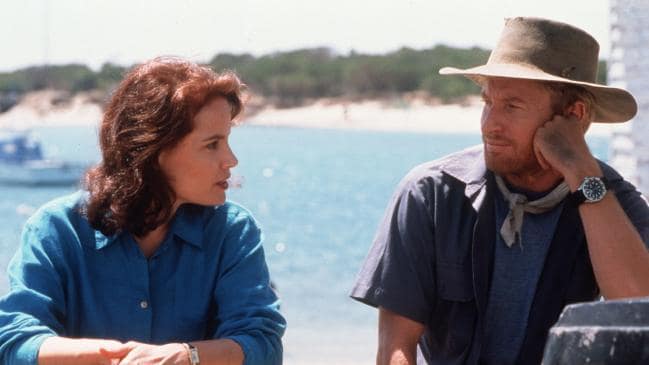 Seachange, Series 1 & 2
This Australian drama from the 1990s follows a corporate lawyer whose life implodes, causing her to leave the city to go live in a small seaside town. There, she becomes the local judge and builds a new life for herself and her children.
Check out the Series 1 trailer below:
What Else is Coming up on Acorn TV?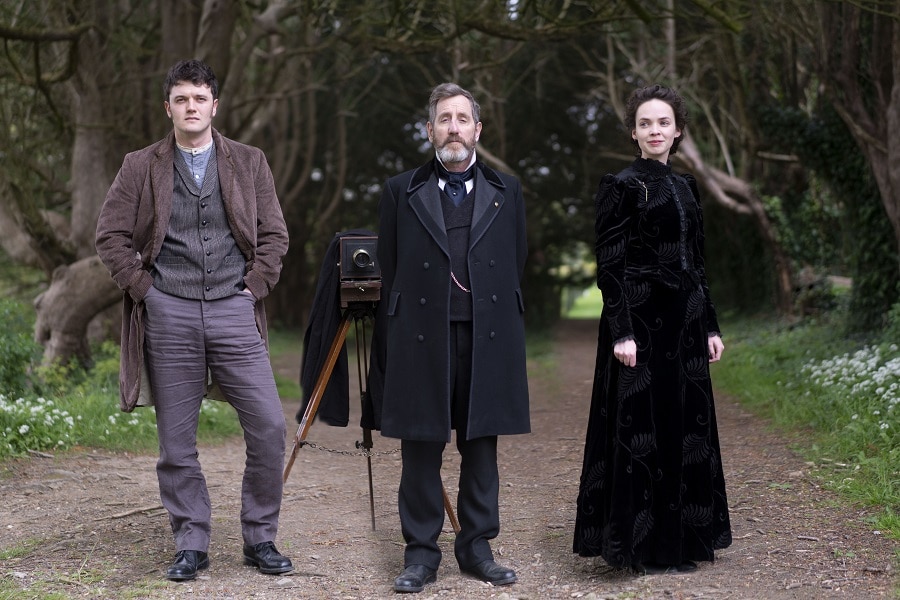 On May 4th, the Julia Ormond drama Gold Digger will be coming to Acorn – and on May 18th, we can look forward to Dead Still. We're particularly excited about that one. It looks fantastic!
What Do You Think of the April 2020 Acorn TV Premieres?
What's your pick of the upcoming new releases? Is there anything you've been eagerly awaiting? We were lucky enough to catch Deadwater Fell in the UK, but we've yet to see Balthazar and the first season was great – so for us, that's what we're most excited about this month. Let us know your picks in the comments!
Curious about what's coming to BritBox in April? Check our our list of BritBox April 2020 Premieres.
Save it to Pinterest!