November British TV Premieres: What's New on Acorn TV for November 2021?
In some cases, we earn commissions from affiliate links in our posts.
Last Updated on October 26, 2021 by Stefanie Hutson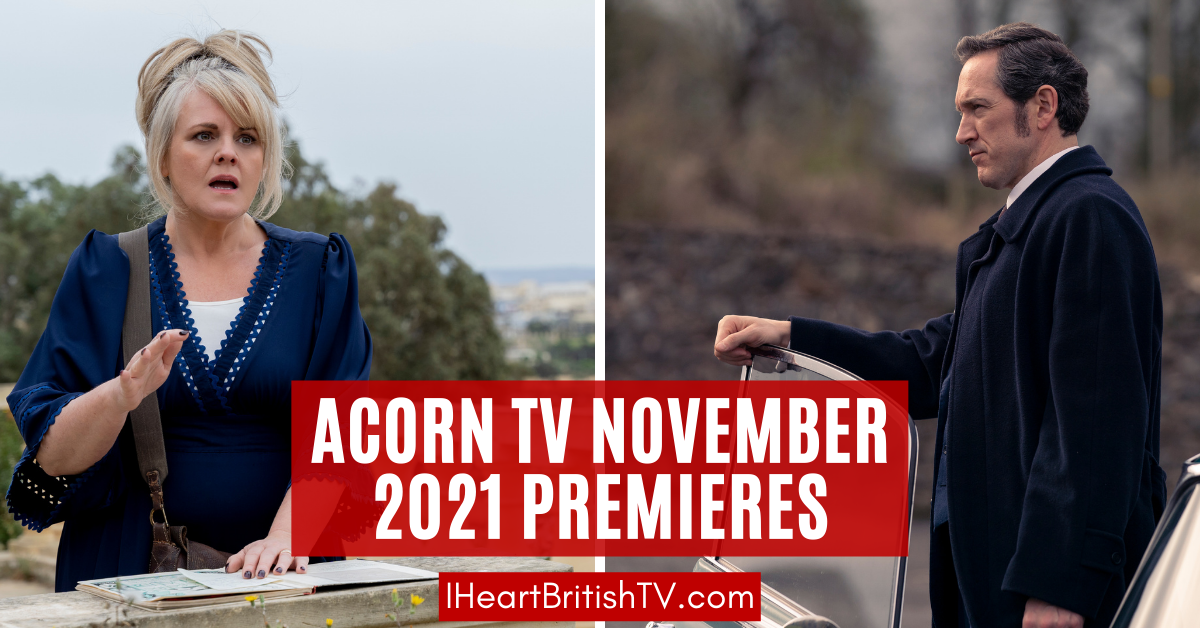 November brings a number of new shows to Acorn TV, including two brand-new Acorn TV Originals. With the weather getting colder and the nights getting longer, new shows are a welcome addition!
If you don't already have an Acorn TV subscription, you can sign up on their website HERE. If you have a smart TV that isn't compatible with their own app (like a Samsung) or if you prefer to subscribe through Amazon's Prime Video service, you can sign up HERE instead.
Either way, you get a free 7-day trial, and both offer easy online cancellation if you decide it's not the thing for you. Both options have the same programming, though some people on slower internet connections have reported slightly smoother streaming via Amazon (along with an occasional delay of a few hours for new programming to appear).
Acorn TV November 2021 Premiere Schedule…

Continuing British TV Shows on Acorn TV in November 2021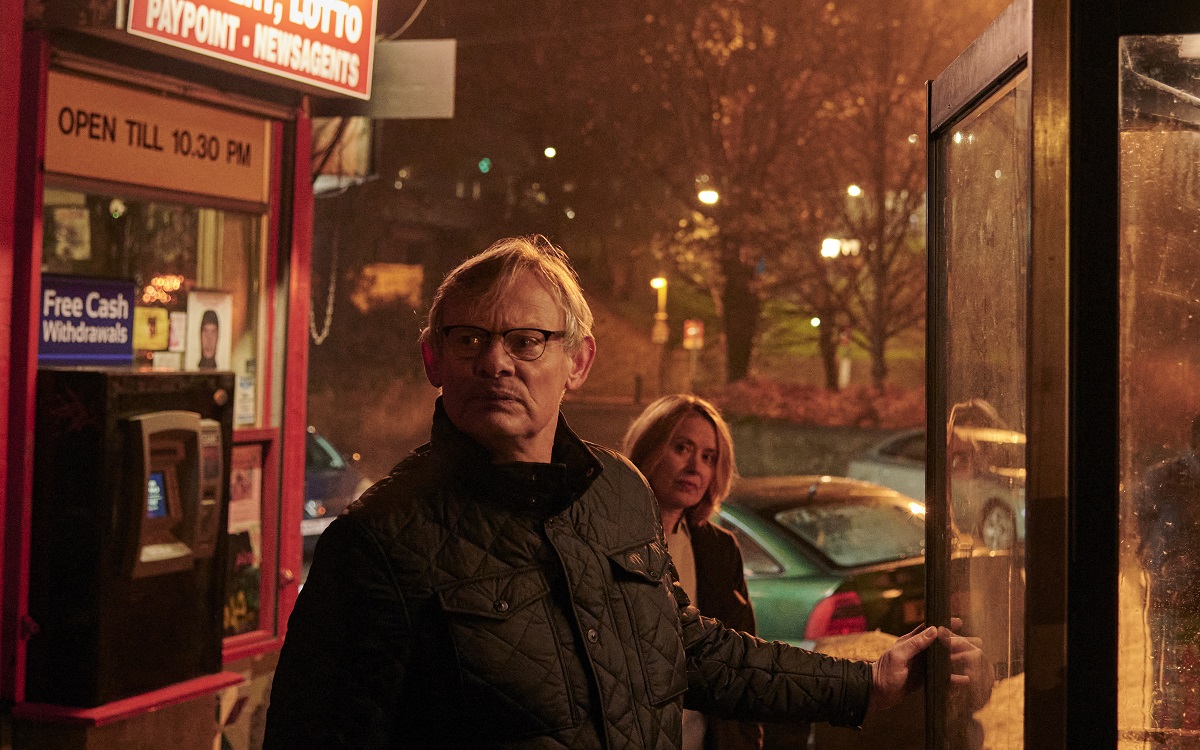 Manhunt: The Night Stalker (Season 2)
Martin Clunes returns to play former London Metropolitan Police detective DCI Colin Sutton. This season dramatises the real story of the investigation into a burglar and serial rapist whose 17-year streak left elderly South Londoners living in fear. Sutton arrived late to the investigation, but he managed to solve the case in just weeks.
If you don't like the way typical true crime-based dramas tend to build up the criminals as masterminds, this series is the antidote. Instead of elevating the criminals, the producers have been careful to focus on the diligent efforts of investigators.
Upcoming Episodes:
November 1 – Episode 3 of 4
November 8 – Series finale
New British TV Shows on Acorn TV in November 2021
Acorn TV November 1st Premieres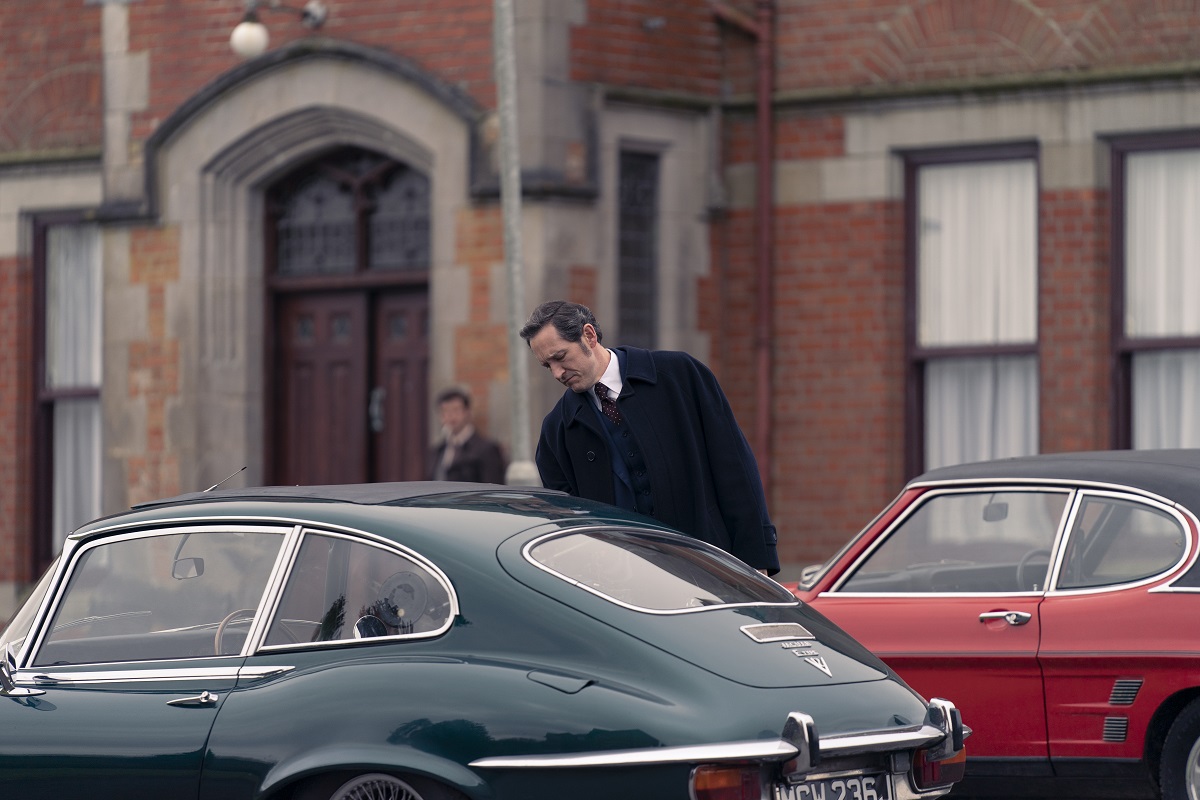 Dalgliesh
PD James' iconic detective returns to the screen with this Acorn TV Original adaptation, Dalgliesh. This time around, Bertie Carvel stars as DCI Adam Dalgliesh, and the first season will feature three two-part episodes. They are as follows:
November 1 – Shroud from a Nightingale
November 8 – The Black Tower
November 15th – A Taste for Death
Read more about Dalgliesh HERE, or check out the original Dalgliesh book series HERE.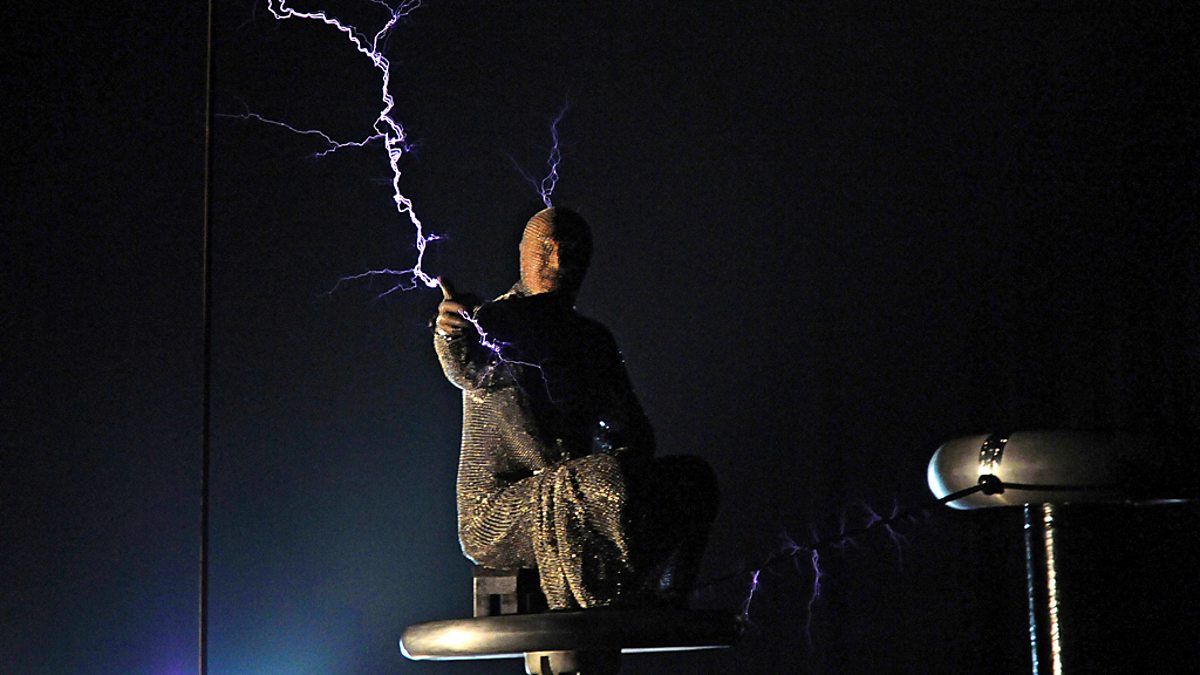 Shock & Awe: The Story of Electricity (2011)
Professor Jim Al-Khalili teaches us about man's attempts to master and harness nature's most mysterious force. For years, electricity was viewed as a magical power – but today, it's an essential resource that fuels nearly everything we do. Binge premiere.
Acorn TV November 8th Premieres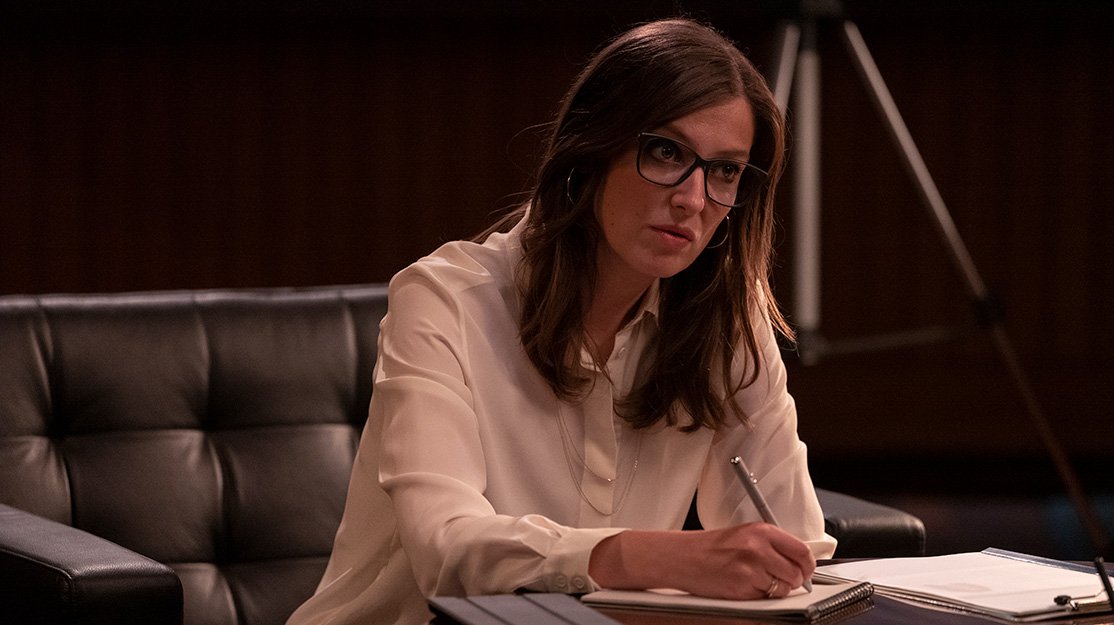 The Witnesses (2020)
This German crime drama explores the power of memories – and how little they can be trusted. When a 10-year-old girl is kidnapped from a crowded museum in Berlin, the family and police await a ransom demand that never comes. No one claims responsibility, and there's nothing to go on except the memories of eye witnesses.
The child's prominent father asks researcher Dr. Jasmin Braun (Alexandra Maria Lara) to step in and help with the investigation. With time working against her, she'll attempt to evaluate the memories of eight key witnesses in hopes of reconstructing the crime and returning the girl home safely. Binge premiere.
Acorn TV November 15th Premieres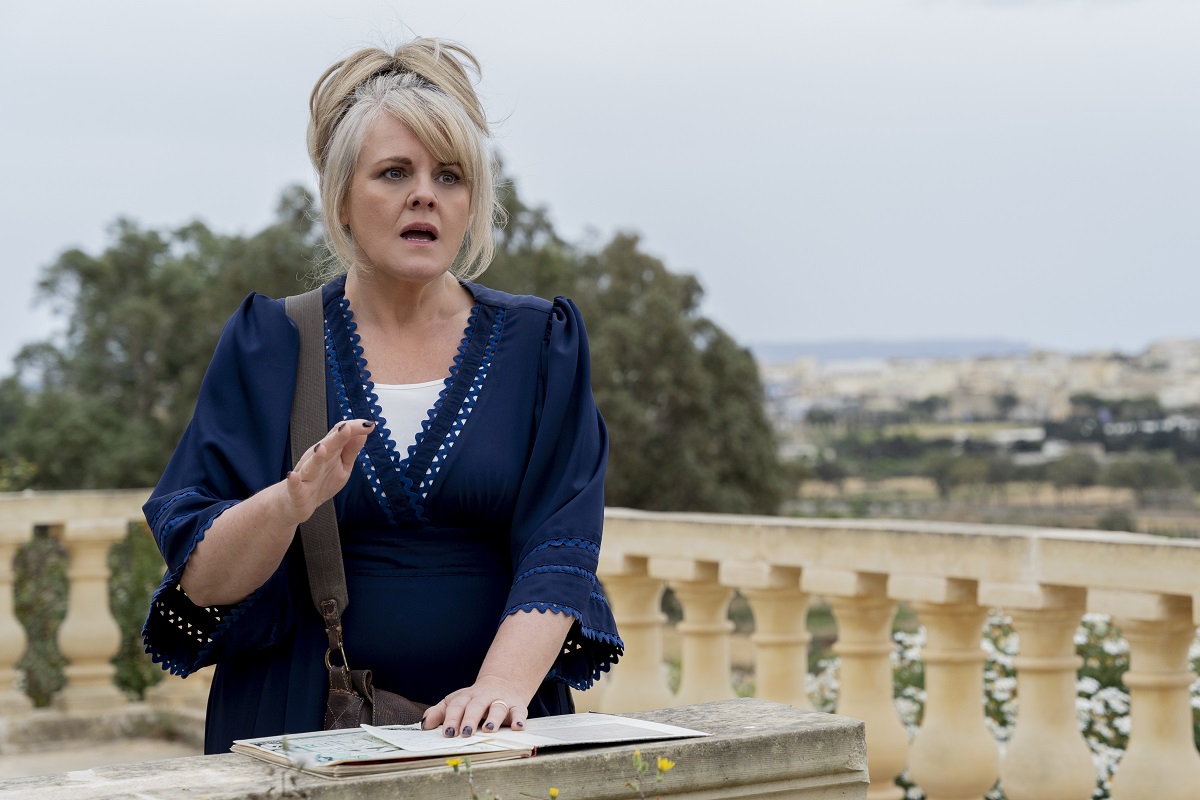 The Madame Blanc Mysteries (2021)
This Acorn TV Original Series follows Jean White, a well-respected antiques dealer who runs a successful business in the beautiful county of Cheshire, England. The series begins on a rainy morning in England when Jean learns her husband Rory died on his way home from one of their favourite antique sourcing spots in the South of France.
She soon finds that not only is her husband dead, but everything they had is gone. The shop has been re-mortgaged, everything valuable has been pawned off, and since she thought they were doing well, she spent all the money in their joint account on Rory's funeral. Even the valuable ring he was supposed to be bringing home is gone. Her solicitor informs her that the only thing left is their cottage in the French antiques hub of Saint Victoire. With that in mind, she does the only logical thing: she heads there to get some answers.
The premiere schedule for this one is as follows:
November 15th – Episodes 1 & 2
November 22nd – Episode 3 of 6
November 29th – Episode 4 of 6
Acorn TV November 22nd Premieres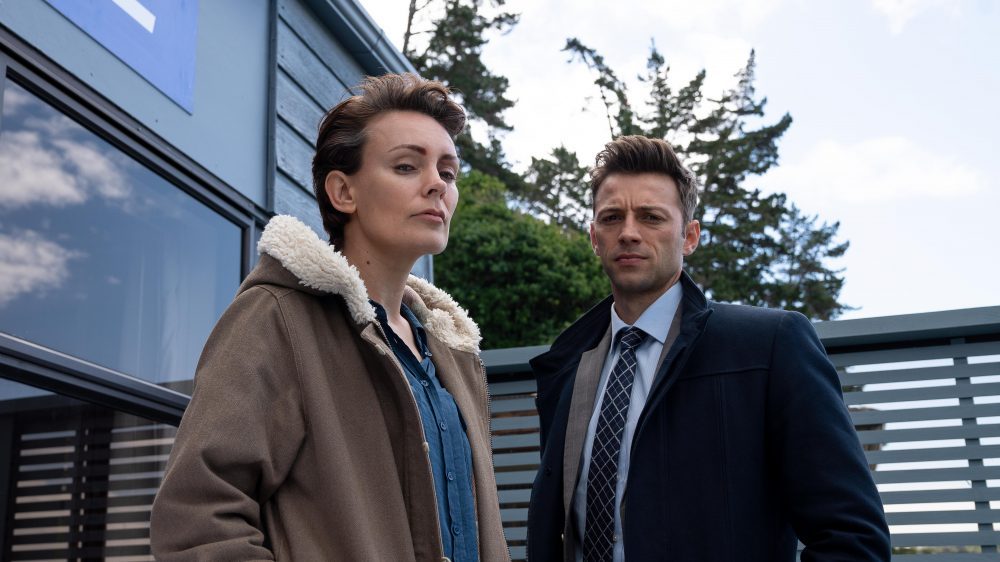 The Gulf, Series 2 (2021)
Detective Jess Savage (Kate Elliott, Wentworth) wants to leave her troubled past behind and work on her relationship with her daughter, but a blackmailer is making that difficult. Now, this busy detective has a new side gig – trying to track down the blackmailer before he or she releases secrets to ruin her life. Binge premiere.
Can't wait? Both seasons are already available HERE through Sundance Now or AMC+.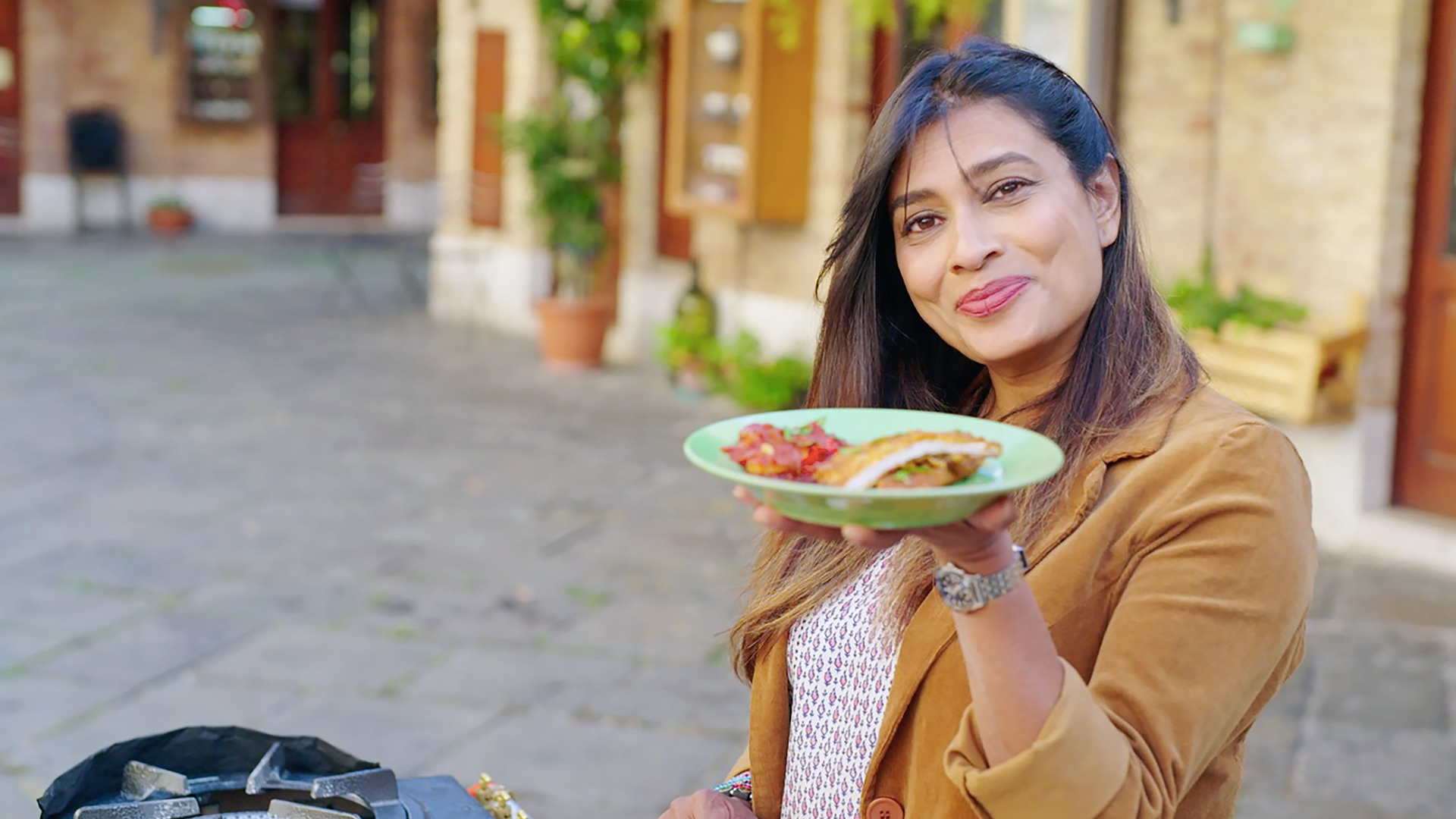 A Taste of Italy (2021)
Chef Nisha Katona takes us to some of the lesser-known regions of Italy to discover unique dishes that go beyond simple pizza and pasta. Along the way, we'll see plenty of stunning scenery and landscapes. Binge premiere.
Acorn TV November 29th Premieres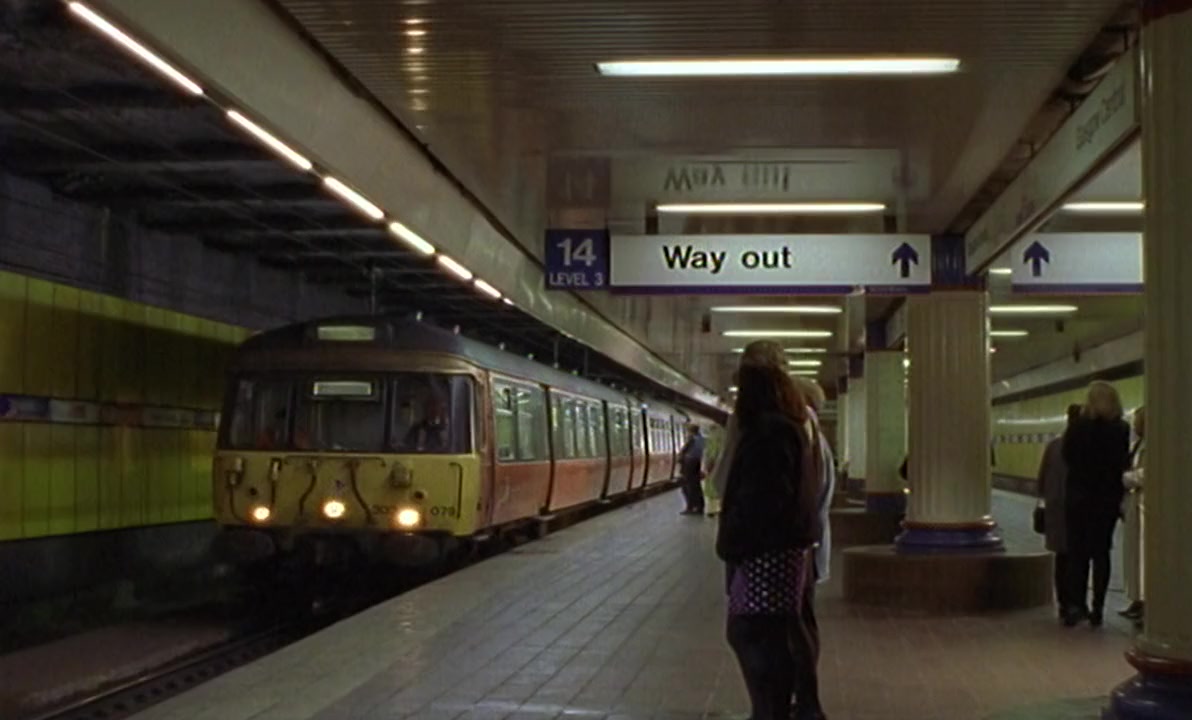 The Stalker's Apprentice (1998)
This film follows a man who sees a woman on the train and decides she will be his. That same man also works as a book editor, and in the course of his job he comes across an interesting manuscript that, unbeknownst to him, was written by convicted serial killer Helmut Kranze (James Bolam, Cold Feet). The book's influence soon leads him to take action on his obsession. Peter Davison (Gentleman Jack) also appears as DI Maurice Burt.
What Do You Think of the November 2021 Acorn TV Premieres?
What will you be watching next month on Acorn TV? It's shaping up to be a great month for mystery fans, what with TWO new Acorn TV Originals premiering in November. We'll certainly be tuning in.
Curious about what's coming to BritBox in November?
Save it to Pinterest!