February British TV Premieres: What's New on Acorn TV for February 2020?
In some cases, we earn commissions from affiliate links in our posts.
Last Updated on January 7, 2021 by Stefanie Hutson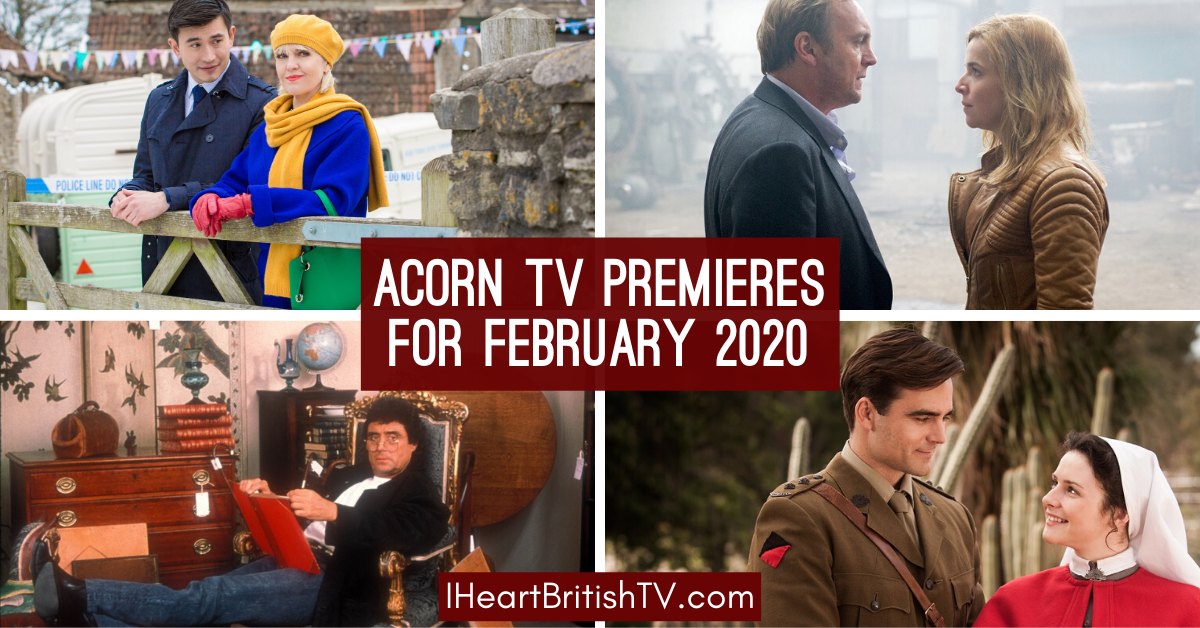 If you've been waiting for more Agatha Raisin, your wait is nearly over! The next three episodes are coming in February, along with quite a few other programmes. Keep reading for all the details.
If you don't already subscribe to Acorn TV, you can sign up on their website HERE. If you have a smart TV that isn't compatible with their app (like a Samsung) or you prefer to subscribe through Amazon Video, you can sign up HERE instead. Either way you do it, you get a free 7-day trial, and both offer easy online cancellation if you decide it's not for you. Both options have the same programming, though some people have reported slightly smoother streaming on Amazon (and occasionally, a delay of a few hours for new programming to appear).
New British TV Shows on Acorn TV in February 2020

Continuing Series on Acorn TV in February
Murdoch Mysteries
Having premiered in January, Murdoch Mysteries will continue to air new Season 13 episodes through the month of February. This Canadian series follows Detective William Murdoch (Yannick Bisson) as he uses "radical" forensic techniques like UV light and fingerprinting to solve mysteries in turn-of-the-century Toronto.
February 3 – Episode 8, The Final Curtain. When Murdoch, Ogden, Crabtree, and John's parents attend a play, one of the actors is killed.
February 10 – Episode 9, The Killing Dose. A young woman is critically injured from a fall, and Murdoch suspects her family might be involved.
February 17 – Episode 10, The Parker in the Rye. Murdoch works the case of a murdered whiskey baron.
February 24 – Episode 11, Staring Blindly into the Future. At a conference of 20th century innovators, Murdoch investigates the disappearance of Nikola Tesla and Marie Curie.
February 3 Premieres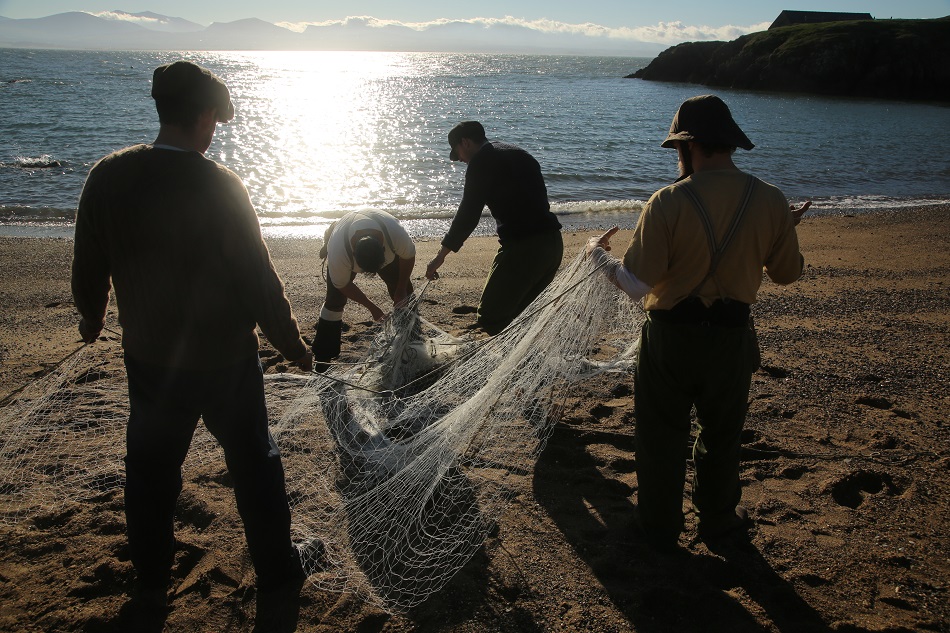 The 1900 Island
Four families allow themselves to be effectively transported back to the beginning of the 20th century, where they're challenged to live as rural fishing families on the wild tidal island of Llanddwyn off the coast of Anglesey (Wales). Life on a remote island is challenging even in modern times, but without present-day conveniences, it's a sure path to hunger and frustration.
Anzac Girls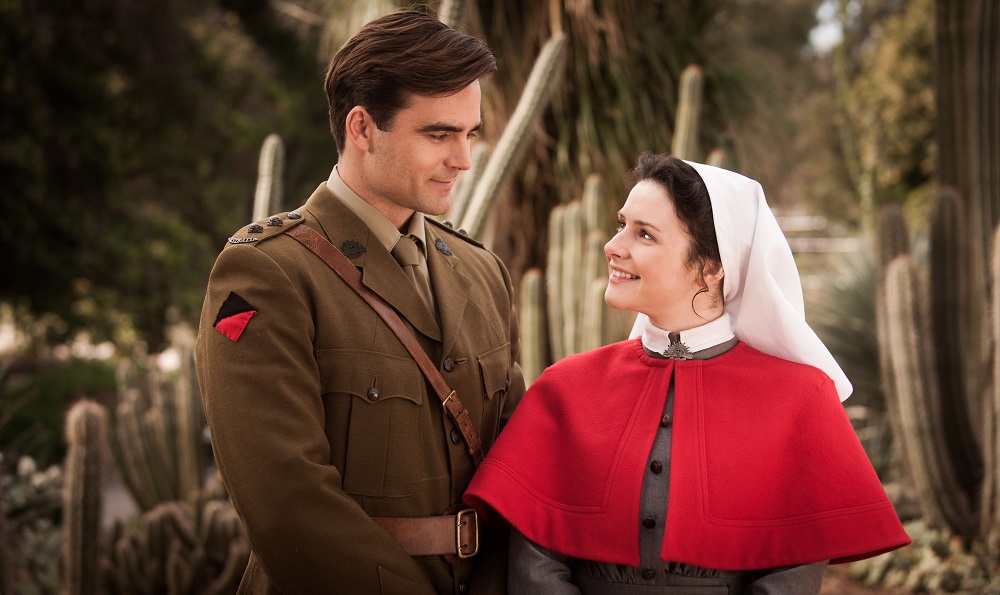 This Australian period drama tells the story of young nurses who travelled from New Zealand and Australia to serve in World War 1. The acronym ANZAC stands for Australian and New Zealand Army Corps, whose soldiers were known as Anzacs. The young women faced horrific conditions and terrible loss, contributing much to the war effort – and largely going unnoticed for it. The six-episode 2014 series stars Antonia Prebble, Georgia Flood, Caroline Craig, Anna McGahan and Laura Brent.
Watch the trailer below: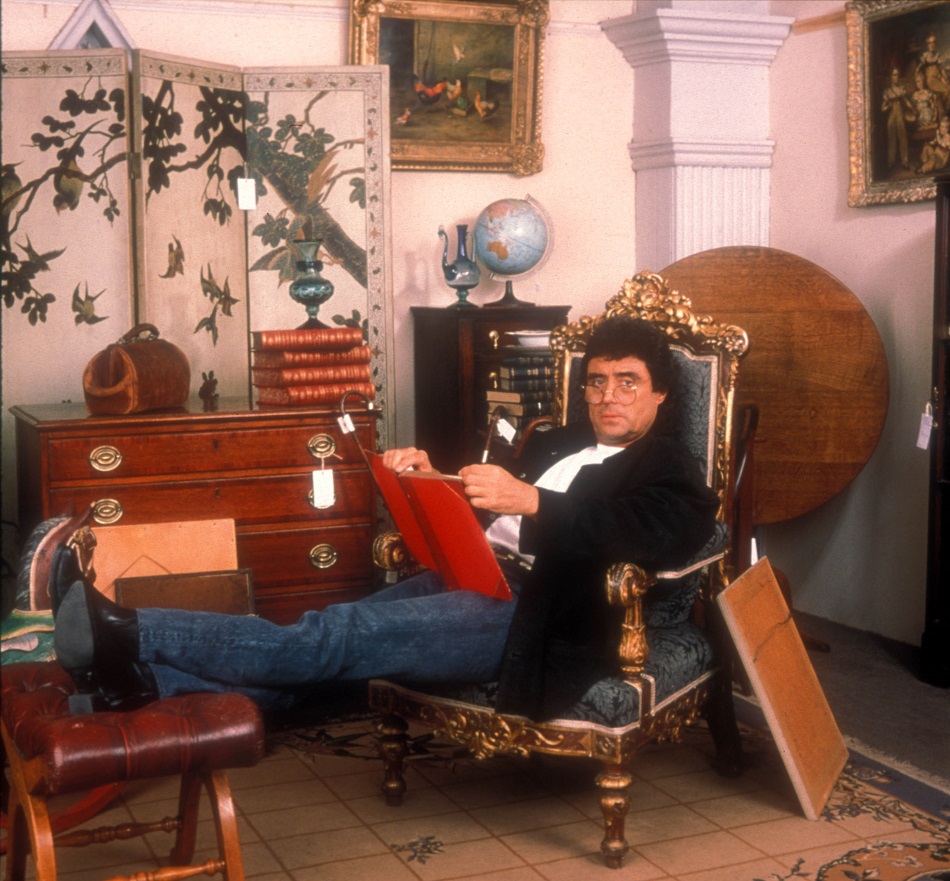 Lovejoy, Series 1 & 2
Lovejoy returns to Acorn TV! This delightful 80s and 90s series is a mix of comedy and light mystery, starring Ian McShane as title character Lovejoy. He's a rakish antique dealer and "divvy" – someone with a particularly keen talent for knowing what has value and what doesn't. He works alongside mopey assistant Eric Catchpole (Chris Jury, The Big Game), his good friend Tinker (Dudley Sutton, Emmerdale), and the surprisingly charitable Lady Jane Felsham (Phyllis Logan, Downton Abbey).
Can't wait? Watch it HERE on Prime Video
February 10 Premieres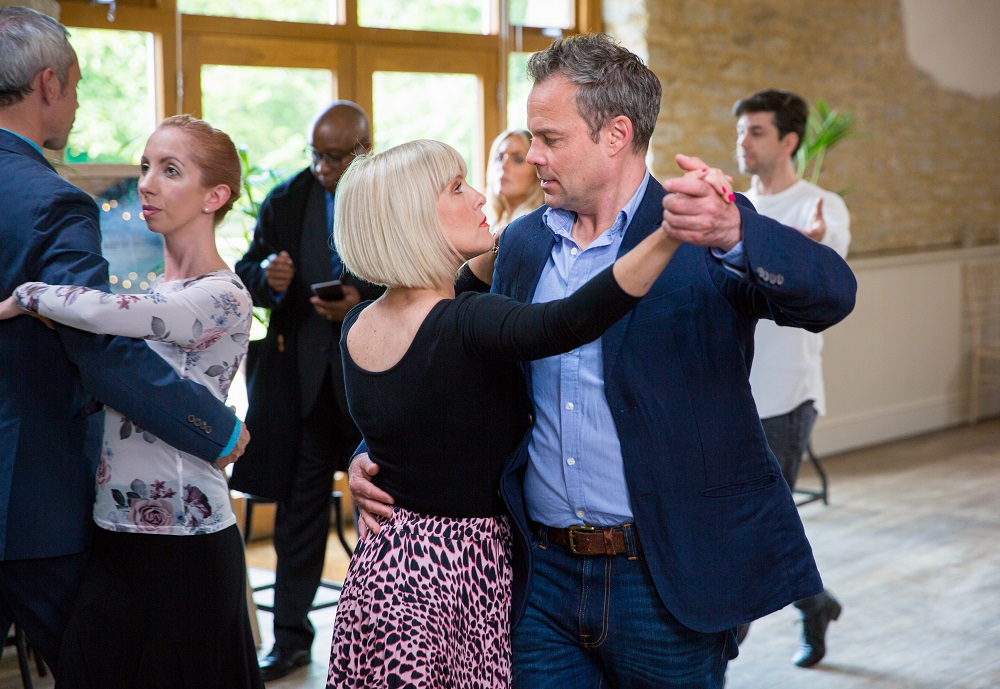 Agatha Raisin & the Deadly Dance
This episode sees Agatha Raisin coming to terms with the reality of a PI firm in the Cotswolds – old ladies whose cats go missing and people whose kids run off with their cars. When a wealthy woman's daughter receives death threats and finds herself targeted during her engagement party, Agatha realises she's got a real case on her hands.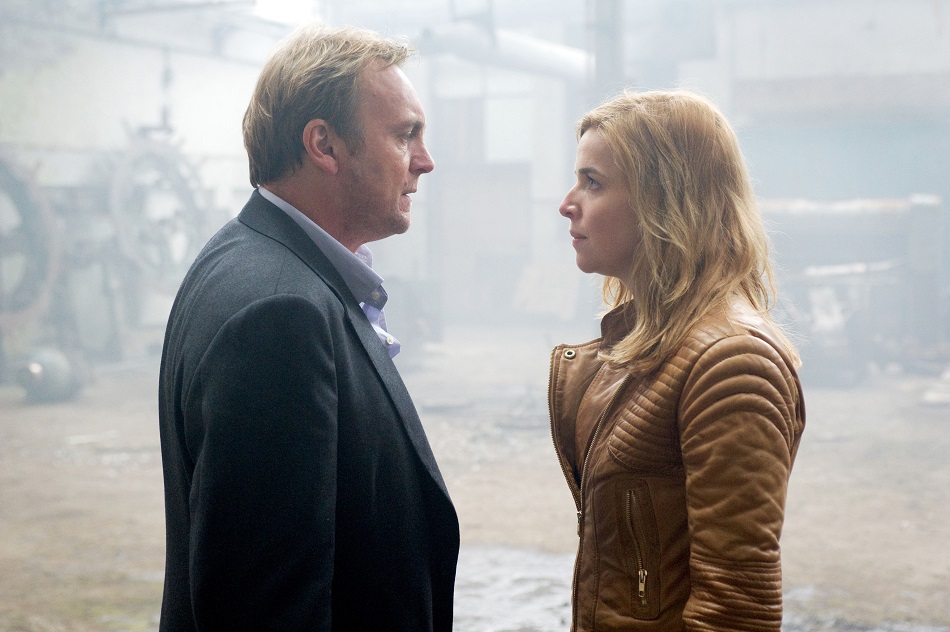 Hidden
This is not to be confused with the eight-part Welsh series by the same name (Hidden, aka Craith) which is also on Acorn TV. This one's a four-part BBC conspiracy thriller starring Philip Glenister (Life on Mars). The drama revolves around Harry Venn (Glenister), a high street solicitor who's unwittingly drawn into investigating the murder of his brother 20 years prior. Thekla Reuten (The American) and David Suchet (Poirot) also appear.
February 17 Premieres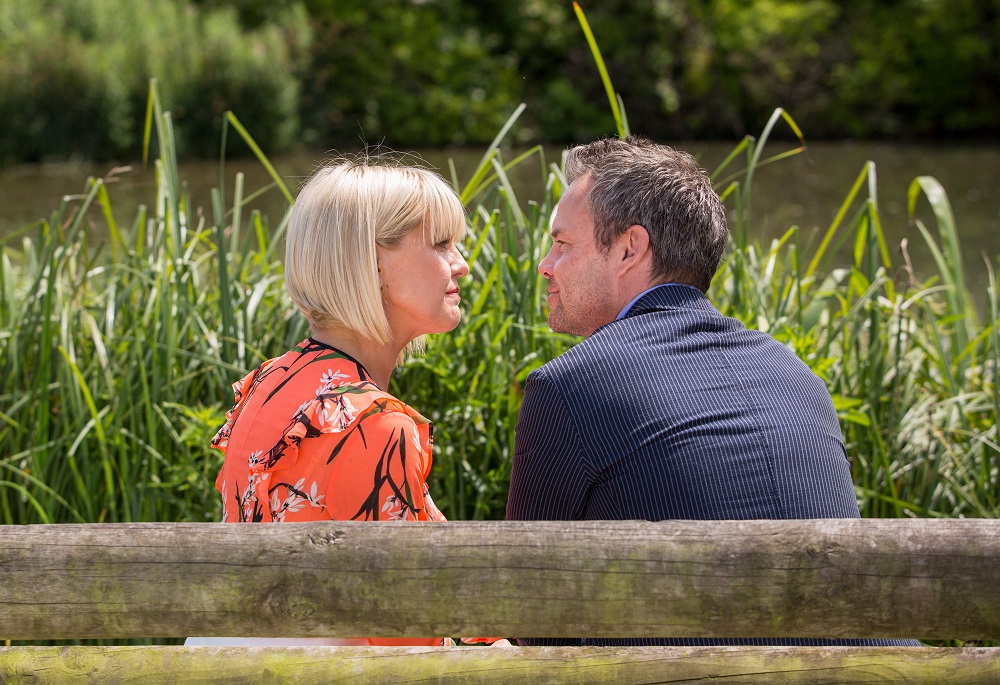 Agatha Raisin & the Love from Hell
In this installment, Agatha and James are not getting along. At the local smooth jazz night at Barfield Hall, James is seen arguing with a woman – who later turns up dead. Shortly after, James disappears. Agatha will have to act fast to find her man and clear his name.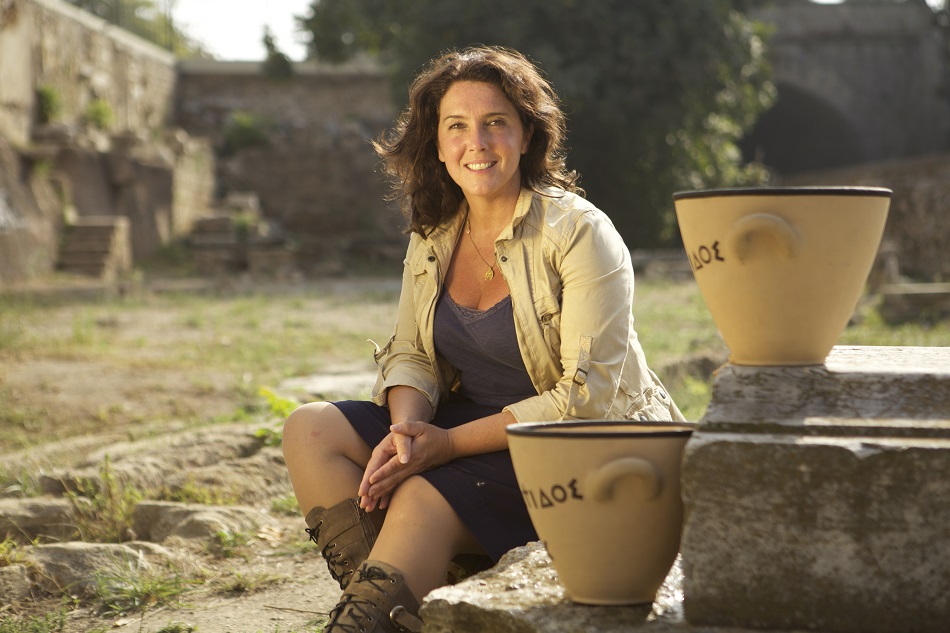 Genius of the Ancient World, Documentary Series
Historian Bettany Hughes visits India, Greece and China on the trail of three giants of ancient philosophy: The Buddha, Socrates and Confucius. All three lived between the 6th and 5th century B.C., during a period of unprecedented intellectual development: 100 years that changed the way we see ourselves forever. These trailblazers embodied the shift from a primarily supernatural worldview, to one where rational thought offered new, exciting possibilities.
View the trailer below:
Enjoy British history programmes? Check out Legends of Power, Gods & Monsters, Crime & Punishment, and Walking Through History – all starring Tony Robinson as presenter.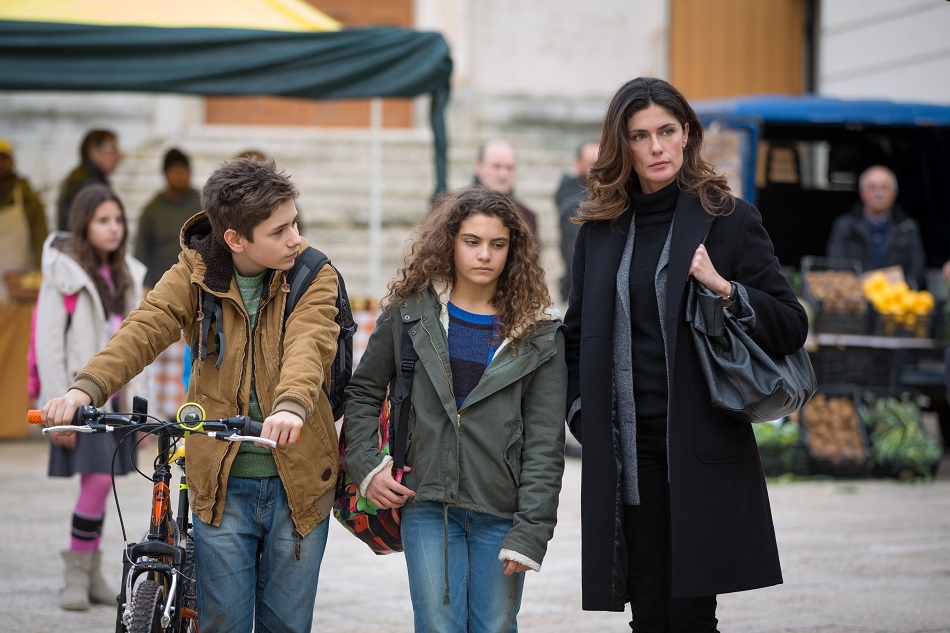 Sisters (Italian)
In this six-episode series, Chiara (Anna Valle, Imperium: Augustus), a brilliant young lawyer, single and childless, lives in Rome. Happily successful and independent, she's uprooted herself from Matera, the city where she was born – leaving behind old family tensions.
Elena (Ana Caterina Morariu, Ocean's Twelve), her older sister still lives there with her three children, but their relationship has soured over the years. It is the mysterious disappearance of Elena, and then the discovery of her body, that compel Chiara to renew her ties with her family and with her brother-in-law Roberto, until the discovery of an unexpected and chilling truth that will change her life forever. English subtitles.
View the trailer below:
February 24 Premieres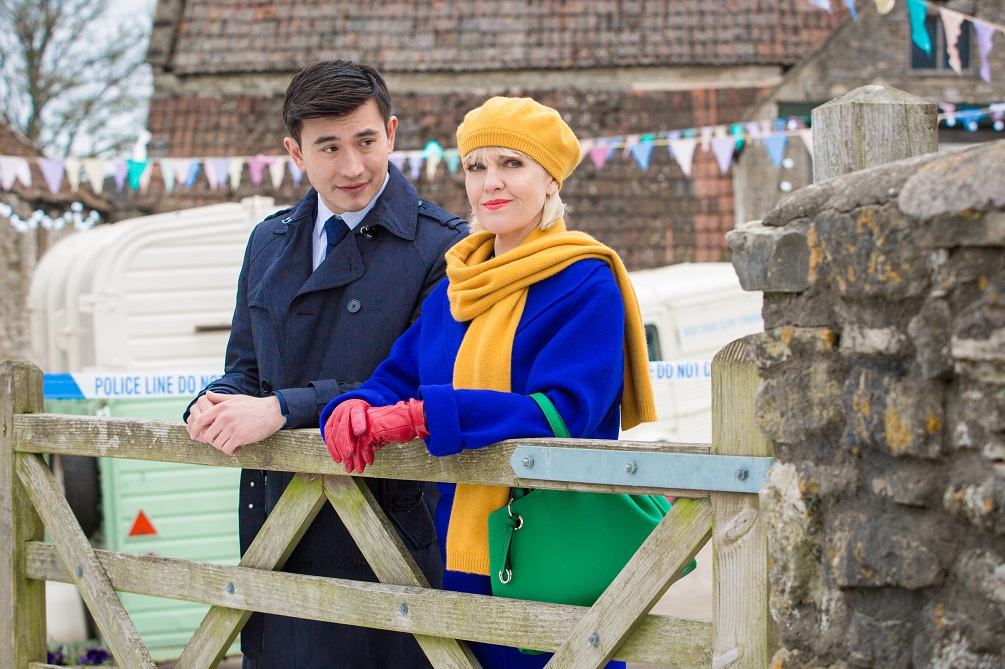 Agatha Raisin: As the Pig Turns
In the series finale, Agatha seeks distraction at the local Winter Fayre. Unfortunately, it's the scene of a terrible crime that leaves area residents fearful for their safety. Bill (Matt McCooey) is in charge of the investigation, but he'll have a tough time keeping Agatha out of it.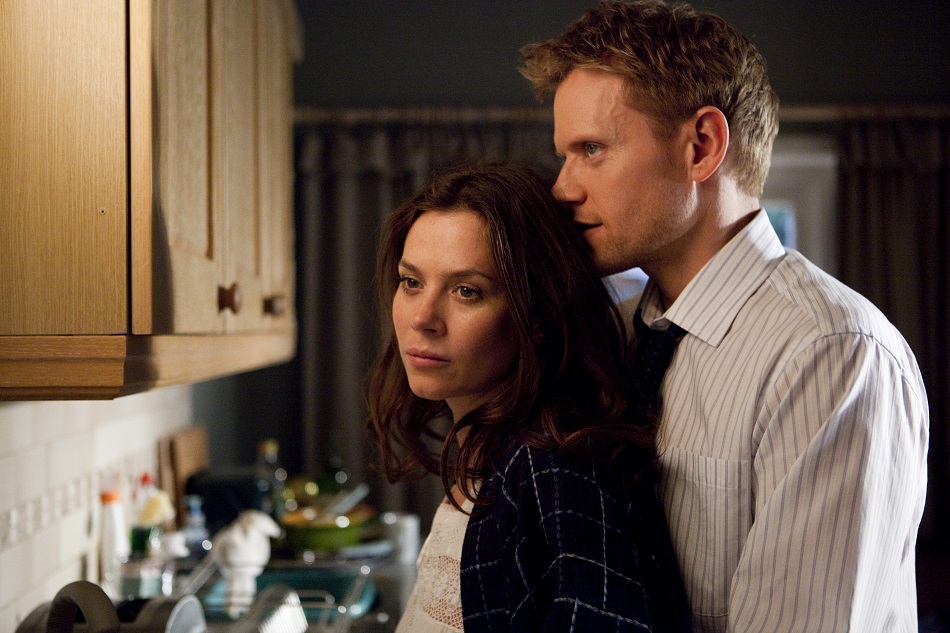 What to Do When Someone Dies
Anna Friel (Marcella) plays schoolteacher Ellie Manning, a woman trying to have a baby with her husband Greg (Marc Warren, Jonathan Strange & Mr. Norrell). One night, he doesn't return home from work. Ellie is horrified to learn he has been killed in a terrible car accident, and he wasn't alone – there was a woman in the passenger seat. A tormented Ellie begins to question: who is the mystery woman and was Greg having a secret affair?
This 2011 series has three episodes. Check out the trailer below: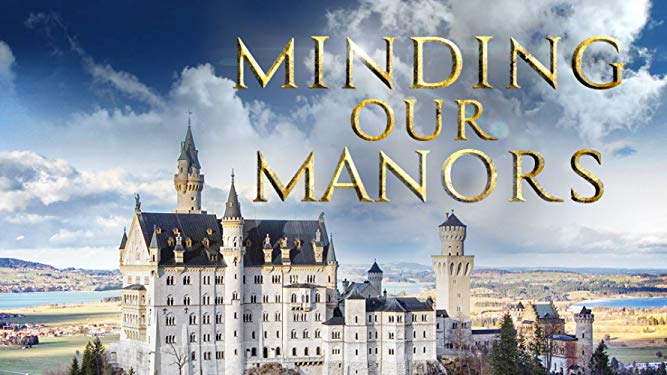 Keeping the Castle & Minding Our Manors, documentary series
Keeping the Castle tells the story of an Earl and Viscount (father and son) who are determined to maintain their family home and heritage in increasingly difficult times. Crom Castle in Co Fermanagh has been the ancestral seat of the Crichton's for more than 400 years. And as the only boy in a family of five children, John (Viscount Crichton) will one day inherit the castle from his father, Lord Erne. This hour-long documentary follows John as he juggles his busy life in London with his responsibilities at Crom, from helping put on weddings to providing the location for BBC TV series Blandings. Owning a castle in idyllic countryside may seem like a fairy-tale of old to many but, for father and son the Earl of Erne and Viscount Crichton, it's a very modern story of struggling finances and family responsibility.
In Minding Our Manors John (Viscount Crichton) travels to Co Down to meet Lord and Lady Dunleath who own Ballywalter Park. The Dunleaths are cousins of John's and the current Lord Dunleath took ownership of Ballywalter Park in 1993. It has been in his family since they bought the house and estate in 1846. John gets exclusive access to the Lord and Lady of the house as they give viewers a candid insight into what goes on behind the closed doors of their home, the pressures they face and their own hands-on approach. John discovers that every day is a working day for the owners who are focused on optimising the potential of the house and estate.
Don't feel like waiting? You can watch Minding Our Manors HERE.
What Else is Coming up on Acorn TV?
Miss Fisher & the Crypt of Tears (the Miss Fisher movie) won't be far behind it, with an estimated premiere date sometime in March. The Deadwater Fell premiere is expected sometime in April, and Gold Digger is expected to premiere this summer.
What's Do You Think of the February 2020 Acorn TV Premieres?
What's your pick of the upcoming new releases? Is there anything you've been eagerly awaiting? We're always pleased to see new Agatha Raisin, and Hidden looks interesting…
Curious about what's new on other streaming services?
Save it to Pinterest!