What's New on Acorn TV for October 2019? (UPDATED)
In some cases, we earn commissions from affiliate links in our posts.
Last Updated on October 13, 2019 by Stefanie Hutson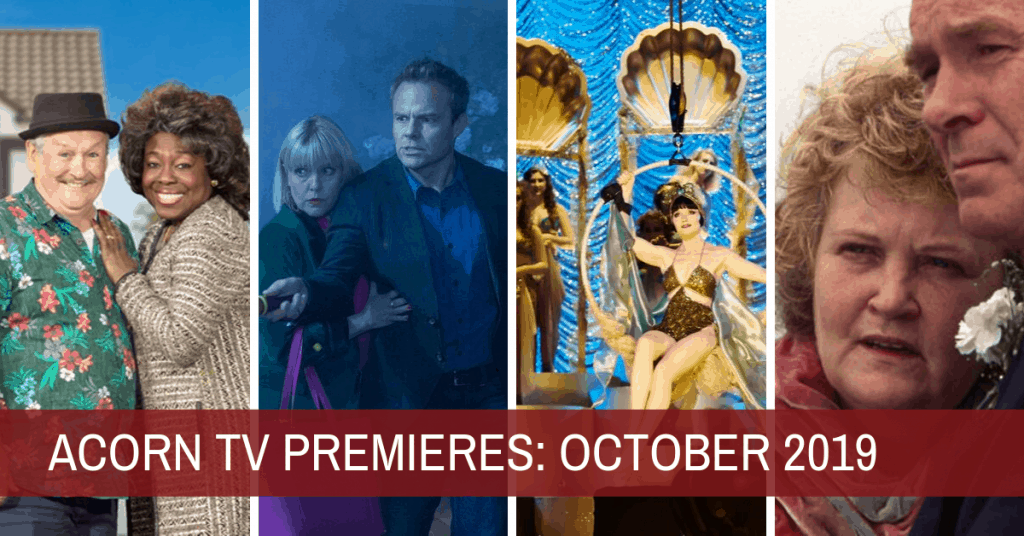 It's nearly October! Autumn, Halloween, Bonfire Day, and chilly weather are all just around the corner (for most of us, anyway). A new month brings new British TV on our favourite streaming services, and October is no exception. In the upcoming month, we'll get one new British TV series, a new episode of Agatha Raisin, and a continuation of new Doc Martin episodes (it premiered in September) – plus a variety of other programs from Ireland, Australia, Italy, and America.
If you don't already subscribe to Acorn TV, you can sign up on their website HERE. If you have a smart TV that isn't compatible with their app (like a Samsung) or you prefer to subscribe through Amazon Video, you can sign up HERE instead. Either way you do it, you get a free 7-day trial, and both offer easy online cancellation if you decide it's not for you. Both options have the same programming, though some people have reported slightly smoother streaming on Amazon (and occasionally, a delay of a few hours for new programming to appear).
New British TV Shows on Acorn TV in October 2019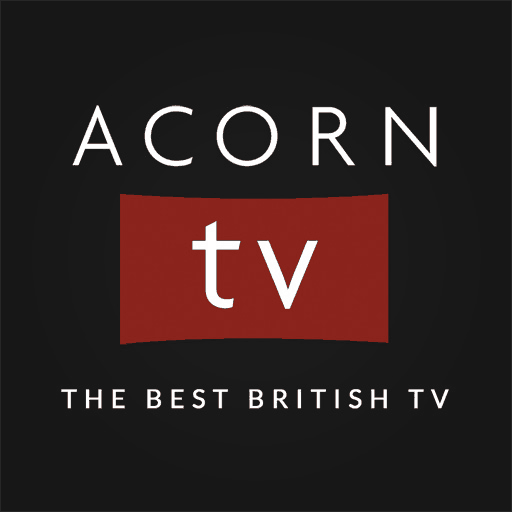 October 3, 10, 17, 24, 31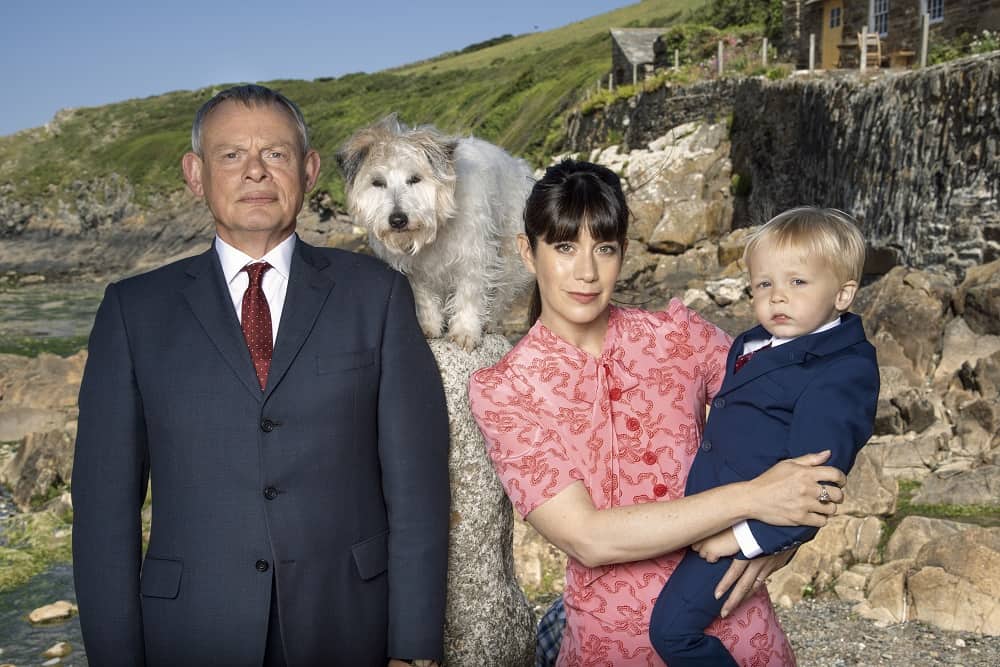 Doc Martin, Season 9 (Exclusive US & Canada Premiere)
While Doc Martin technically premiered in late September (the 26th, to be precise), new episodes are coming every Thursday through November 14. Each episode comes out one day after its original airing in the UK.
Get caught up on Seasons 1-8 HERE
October 7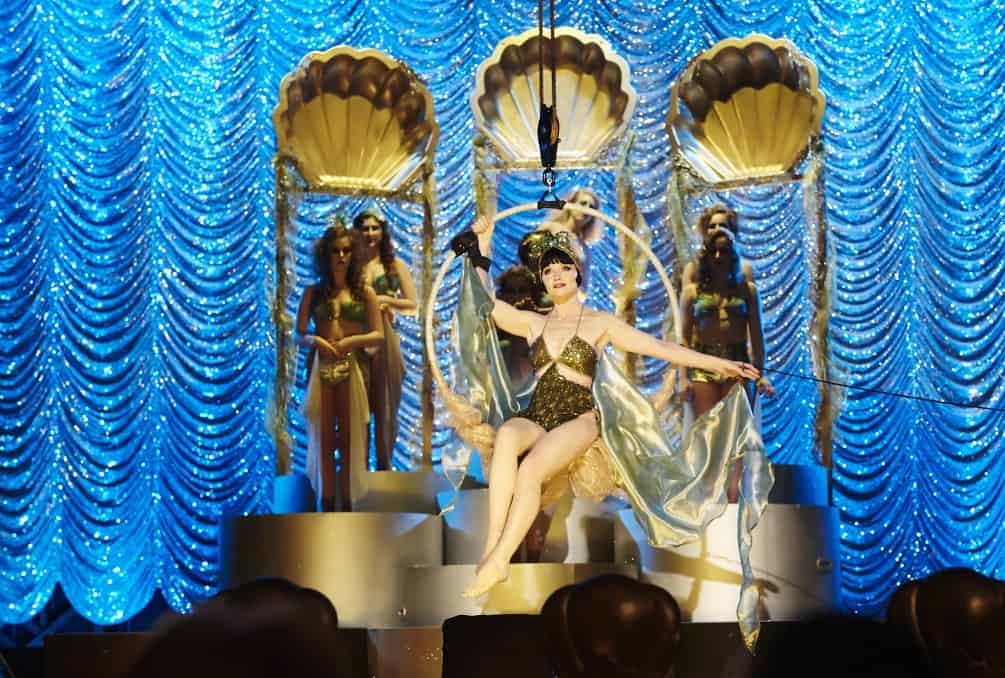 Miss Fisher's Murder Mysteries, Series 3
In the final series of this delightful Australian mystery series, Phryne Fisher continues to solve mysteries around 1920s Melbourne, with trouble and handsome men always close at hand. It's a great time to catch up before the upcoming 2020 feature-length mystery, Miss Fisher & the Crypt of Tears, premieres.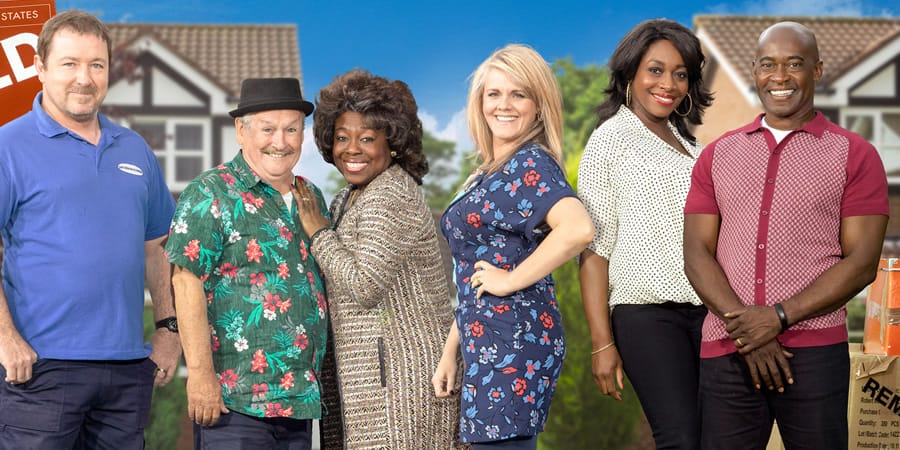 Mount Pleasant, Series 1
UPDATE: This was pushed back to November 4th for S1-2, November 18th for S3.
This dramedy dives into the lives of a tightly knit Manchester family, focusing on their everyday struggles and hurdles. The show ran for 6 seasons and starred Pauline Collins (Upstairs Downstairs), Sally Lindsay (Coronation Street, Scott & Bailey), and Daniel Ryan (Black Sea).
October 14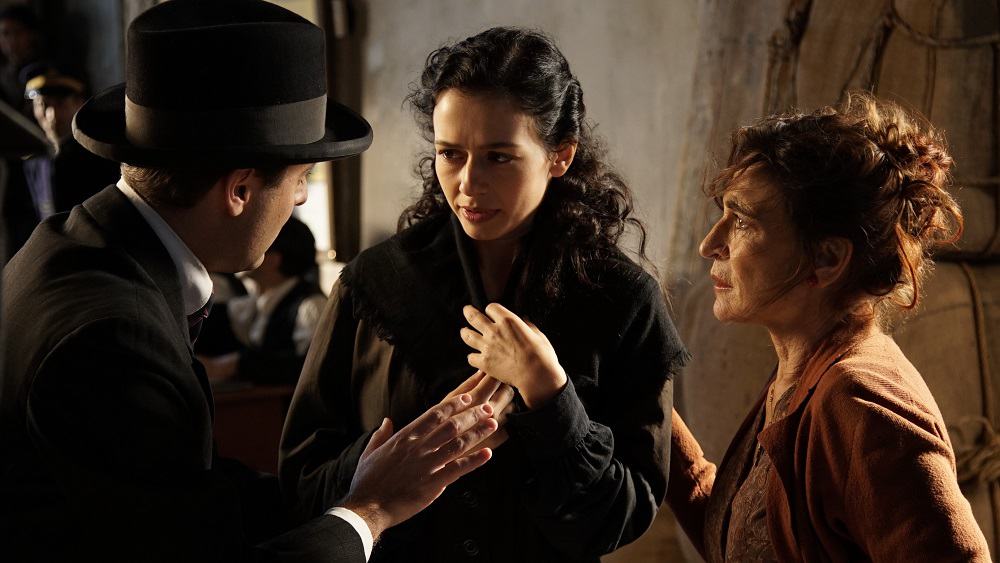 The Promised Life
This eight episode Italian series tells the epic tale of a Sicilian family's troubles and their eventual migration from Italy to New York. In Italian with subtitles.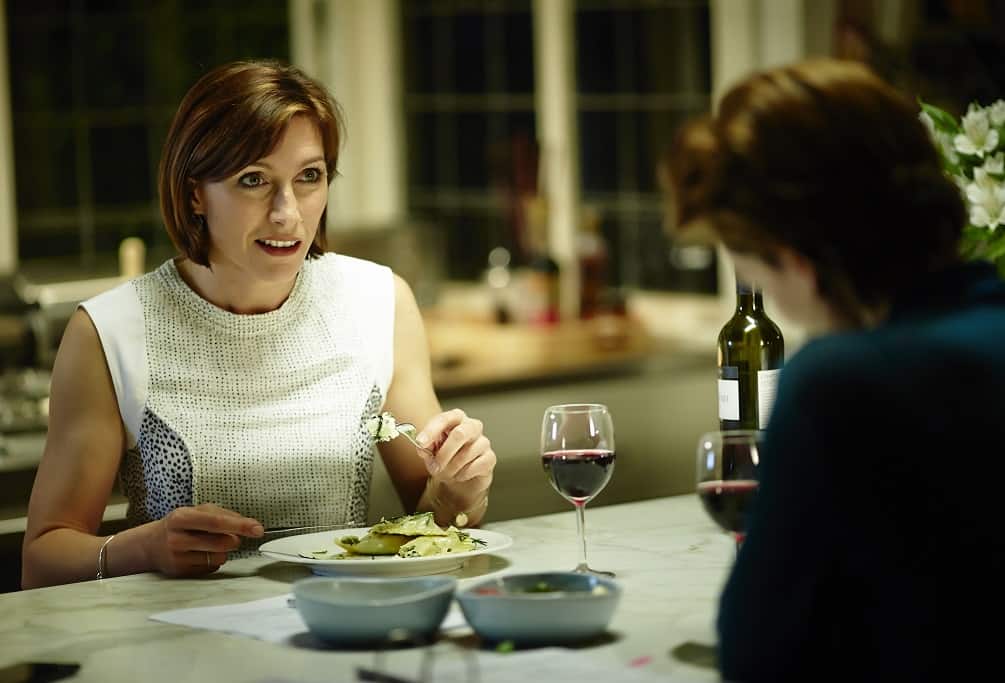 The Time of Our Lives
This Australian series follows an inner-city Melbourne family through a variety of ups and downs. The cast includes Claudia Karvan (Newton's Law, Love My Way, The Secret Life of Us), Shane Jacobson (Jack Irish) and William McInnes (Blue Heelers).
October 21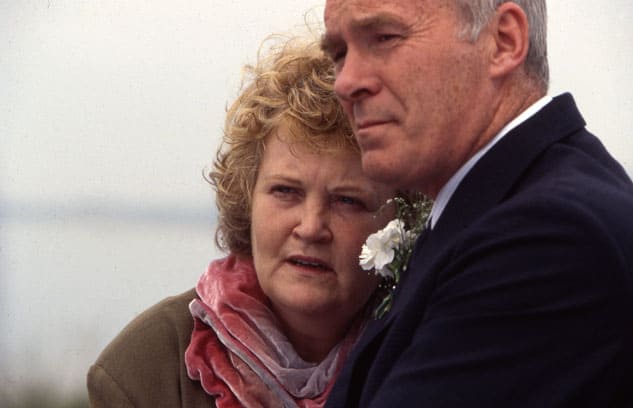 No Tears
This Irish legal drama is an adaptation of the true story of a group of women who were infected with hepatitis C during childbirth during the 1990s. Academy Award-winning actress Brenda Fricker (My Left Foot, Veronica Guerin) stars as a no-nonsense Irish farmer's wife whose death finally brings recognition and victory for the women, and Maria Doyle Kennedy (The Tudors, The Commitments), plays a young Dublin mother who becomes one of the founding members of a campaign group leading the investigation.
Mount Pleasant, Series 2
UPDATE: This was pushed back to November 4th for S1-2, November 18th for S3.
Series 2 of this comedy-drama premieres two weeks after Series 1 goes live.
October 28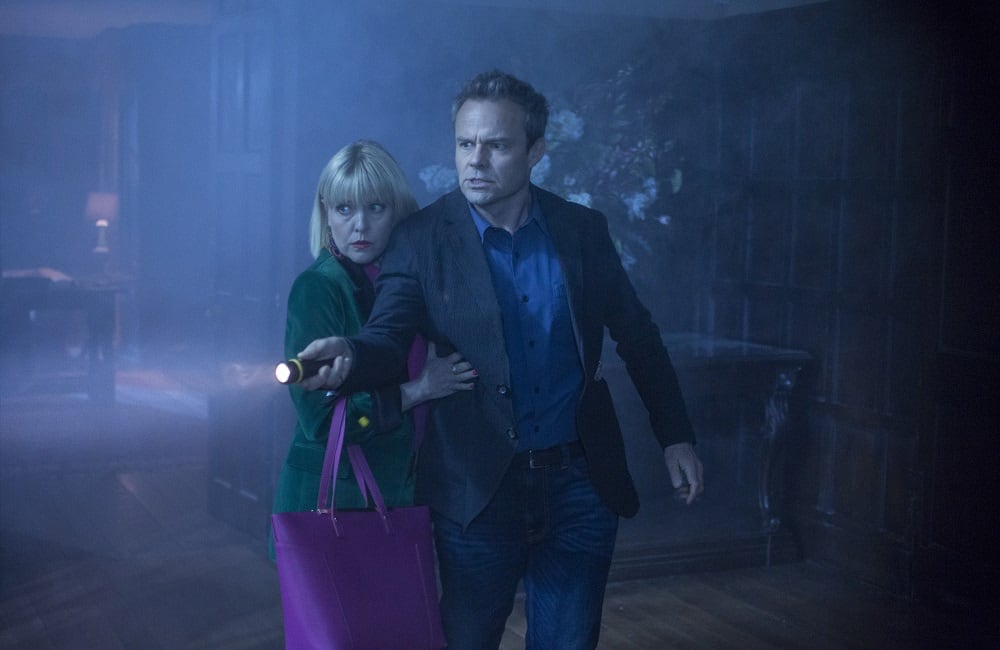 Agatha Raisin and the Haunted House
Though the rest of the new Series 3 episodes won't arrive until early 2020, October brings us one new feature-length episode of Agatha Raisin – and it's Halloween-themed! In Series 3, Agatha Raisin is on the verge of a new era; she's reconciled with James Lacey and launching her own detective agency. However, when the agency fails to attract clients, James suggests they investigate a legendary haunted house as the perfect opportunity to drum up business.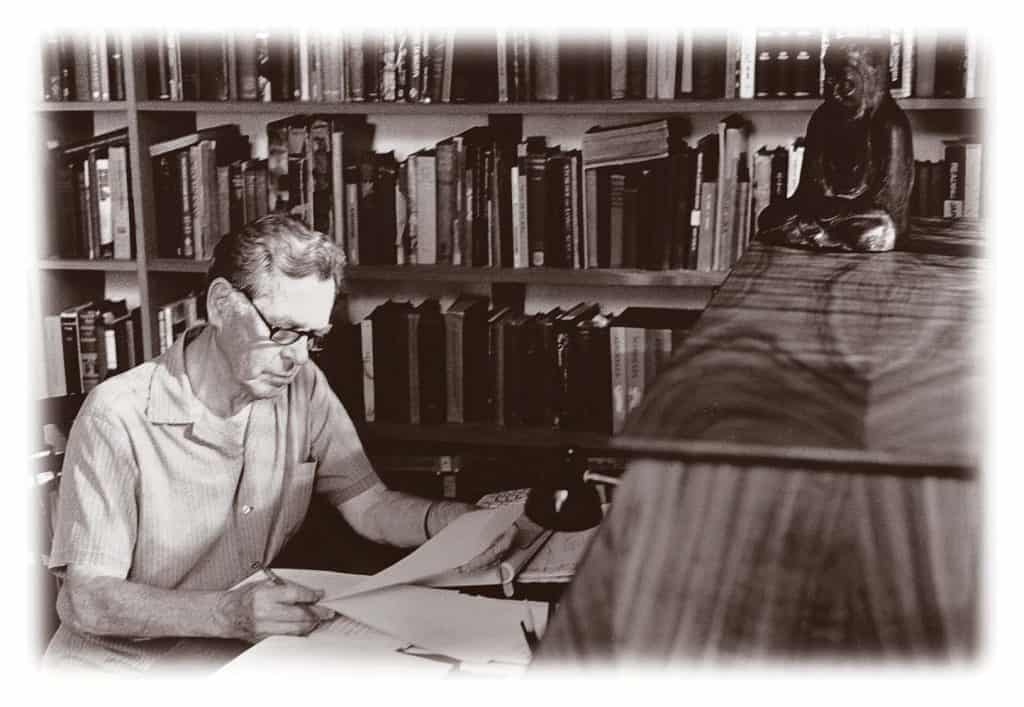 Mythos I
Susan Sarandon hosts this lecture series by Joseph Campbell, noted mythology scholar and storyteller.
What's Do You Think of the October 2019 Acorn TV Premieres?
What's your pick of the upcoming new releases? Is there anything you're just dying to see? Personally, we couldn't be more thrilled to get fresh Agatha Raisin episodes.
Save it to Pinterest!