October British TV Premieres: What's New on Acorn TV for October 2021?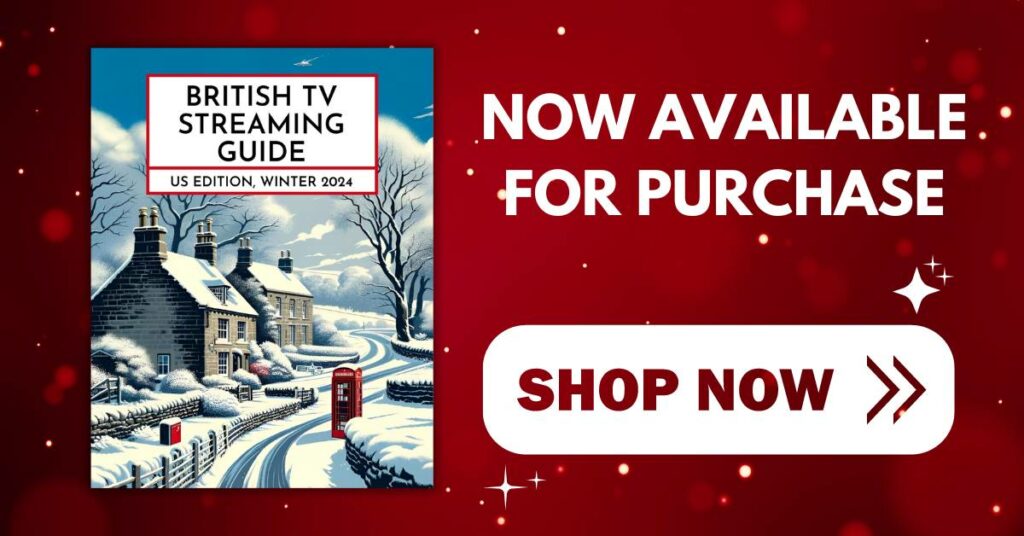 The British TV Streaming Guide: US Edition, Winter 2024 is now available. Get yours HERE.
In some cases, we earn commissions from affiliate links in our posts.
Last Updated on September 23, 2021 by Stefanie Hutson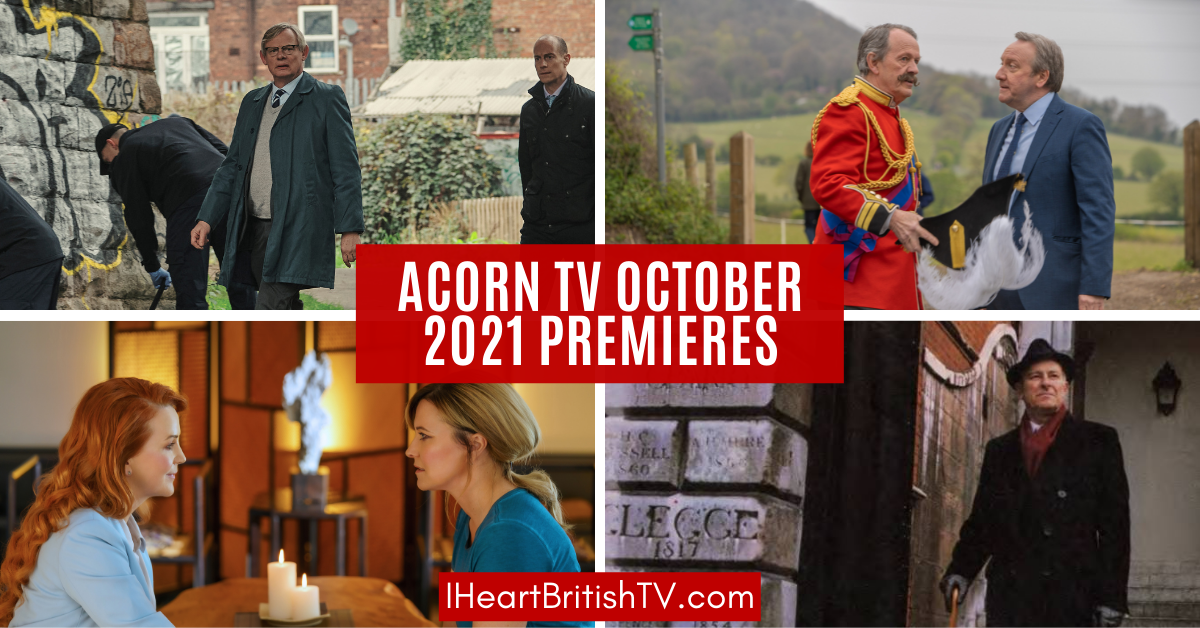 October brings a number of new series on Acorn TV, along with the continuation of a couple others that began in August/September. Perhaps the biggest news is that we're getting another season of Manhunt – but as usual, there's a bit of something coming for all tastes.
If you don't currently have an Acorn TV subscription, you can sign up on their website HERE. If you have a smart TV that isn't compatible with their own app (like a Samsung) or if you prefer to subscribe through Amazon's Prime Video service, you can sign up HERE instead.
Either way, you get a free 7-day trial, and both offer easy online cancellation if you decide it's not for you. Both options have the same programming, though some people on slower internet connections have reported slightly smoother streaming on Amazon (and occasionally, a delay of a few hours for new programming to appear).
Acorn TV October 2021 Premiere Schedule…

Continuing British TV Shows on Acorn TV in October 2021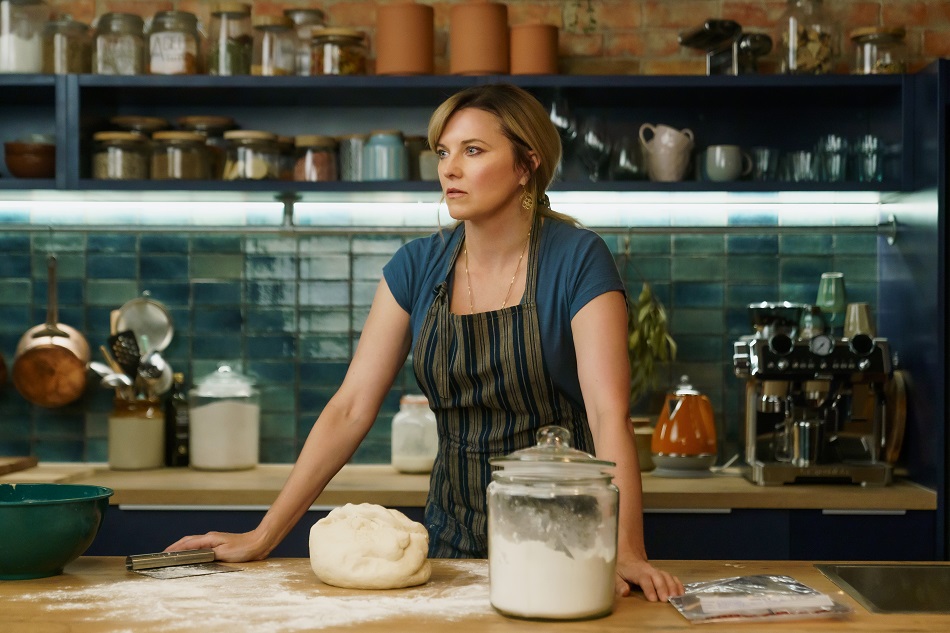 My Life is Murder, Season 2
After spending Season 1 in Melbourne, detective Alexa Crowe moves over to Auckland, New Zealand for another 10-episode season. As before, she finds herself helping out a handsome local detective with particularly puzzling cases. Her computer expert partner Madison (Ebony Vagulans) returns, but she finds herself with a new cat (this time, a handsome Maine Coon).
William Shatner and Bill Bailey are among the season's guest stars.
Season 2 has 10 episodes in total, and they continue as follows:
October 4th – Episode 7 of 10 – Alexa's investigates the murder of an actor during a live performance.
October 11th – Episode 8 of 10 – Alexa has to discern the truth when a compulsive liar admits to the murder of a high-end jeweller.
October 18th – Episode 9 of 10 – Harry asks Alexa to look into his friend's case to find out if he really did murder a survival expert.
October 25th – Episode 10 of 10 – When a self-help guru is murdered, Alexa finds herself in a cat-and-mouse game with the victim's wife.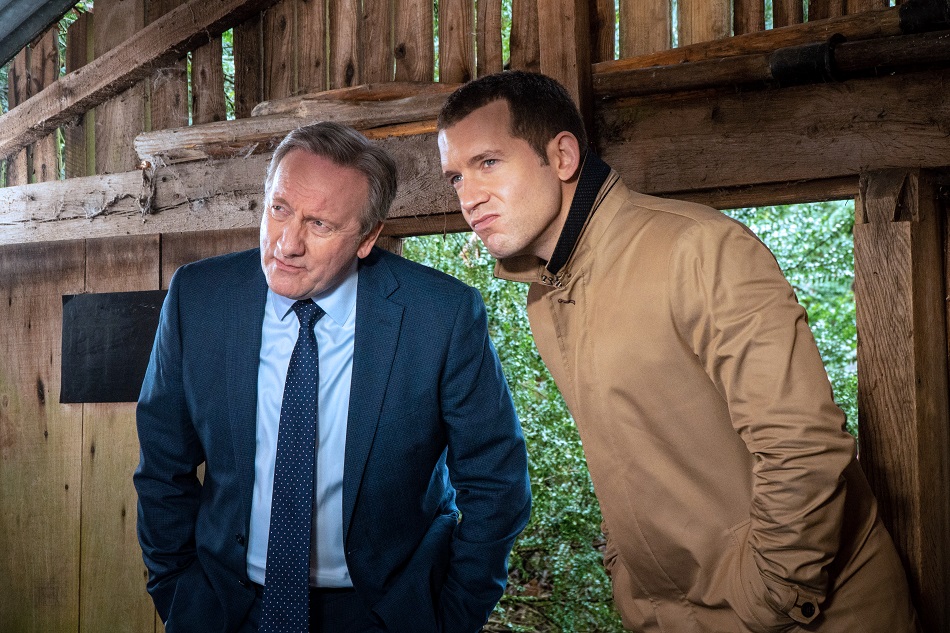 Midsomer Murders, Series 22: Part 2
When the first two episodes of Series 22 premiered back in spring, we were assured the other four episodes were coming this autumn – and in September, they finally arrive. The second set of episodes began on September 27th, with three more coming in October.
Episode 4, "The Scarecrow Murders" – When the local scarecrow festival turns deadly, Barnaby will find out just how seriously some of the locals take the competition. October 4th.
Episode 5, "For Death Prepare" – When a local amateur opera company's rehearsals are interrupted by a dead body at the theatre, Barnaby's investigation will dive into the world of small theatre and big ego. October 11th.
Episode 6 – October 18th, description to come.
Watch Series 22 HERE – or read more about Season 22 of Midsomer Murders HERE.
New British TV Shows on Acorn TV in October 2021
Acorn TV October 4th Premieres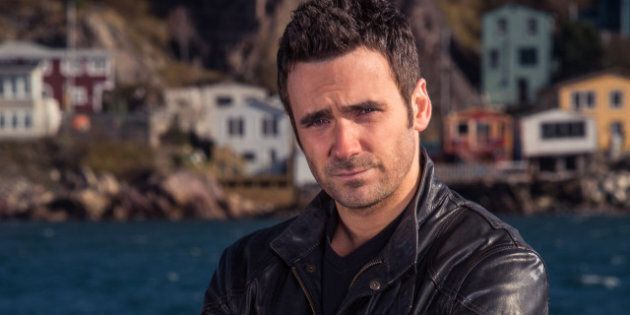 Republic of Doyle, Season 4
This delightful crime dramedy follows a father and son investigative agency in lovely Newfoundland. Allan Hawco stars as the rough-around-the-edges PI Jake Doyle, while Sean McGinley (Bleak House) plays his father and partner Malachy Doyle.
Catch up on earlier seasons HERE.
Acorn TV October 11th Premieres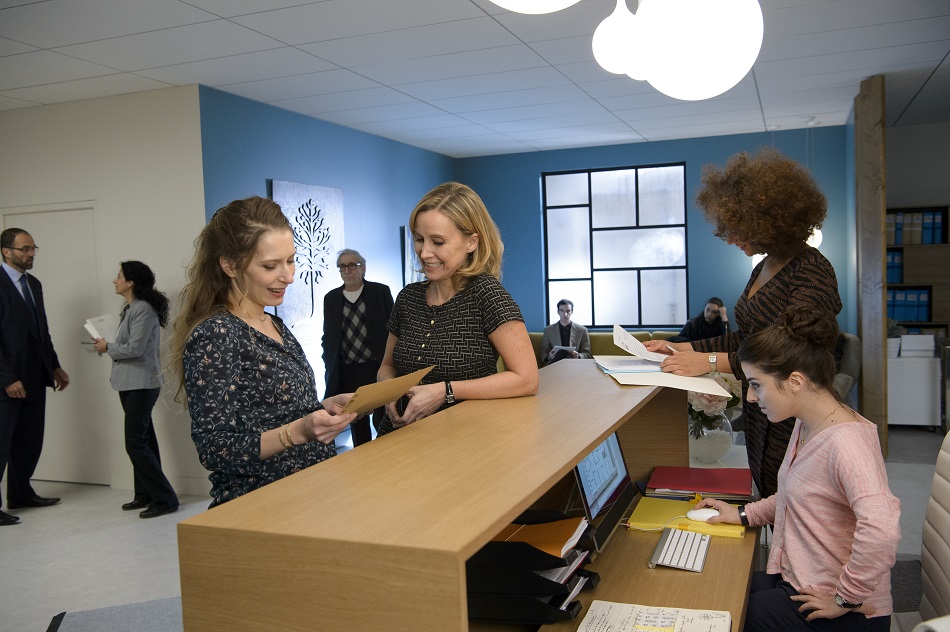 Family Business, Season 2
In this 2017 French series, a mother-daughter lawyer pair juggle the ins and outs of running a family law practice while balancing and navigating their own issues away from the office.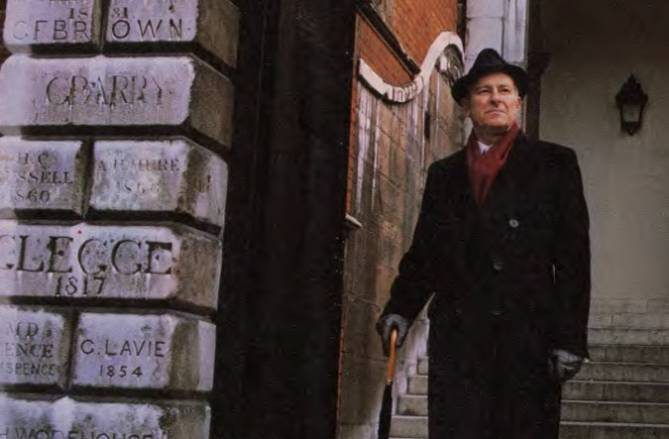 Mr. Palfrey of Westminster (1984/85)
Alec McCowen (Travels with My Aunt) plays a mild-mannered "civil servant" who's actually a master spy. The series is a bit more cerebral than was typical of the spy shows in that time period, and many compare it to Tinker, Tailor, Soldier, Spy.
This one was on Acorn TV some time ago, and weirdly, it still appears to be available to those who subscribe via Amazon.
Acorn TV October 18th Premieres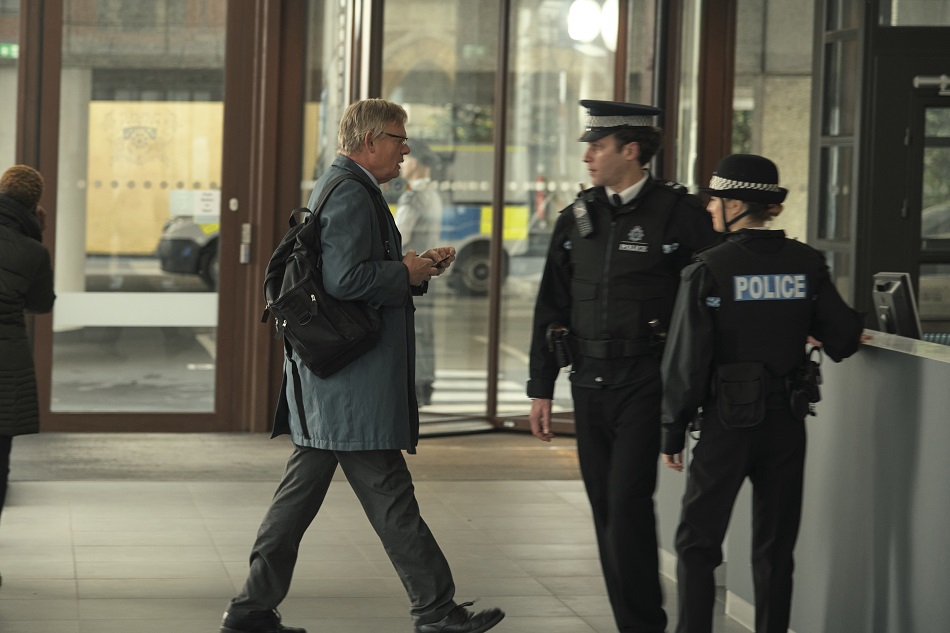 Manhunt: The Night Stalker
Martin Clunes returns to play former London Metropolitan Police detective DCI Colin Sutton. This season dramatises the real story of the investigation into a burglar and serial rapist whose 17-year streak left elderly South Londoners living in fear. Sutton arrived late to the investigation, but he managed to solve the case in just weeks.
If you don't like the way typical true crime-based dramas tend to build up the criminals as masterminds, this series is the antidote. Instead of elevating the criminals, the producers have been careful to focus on the diligent efforts of investigators.
Acorn TV October 25th Premieres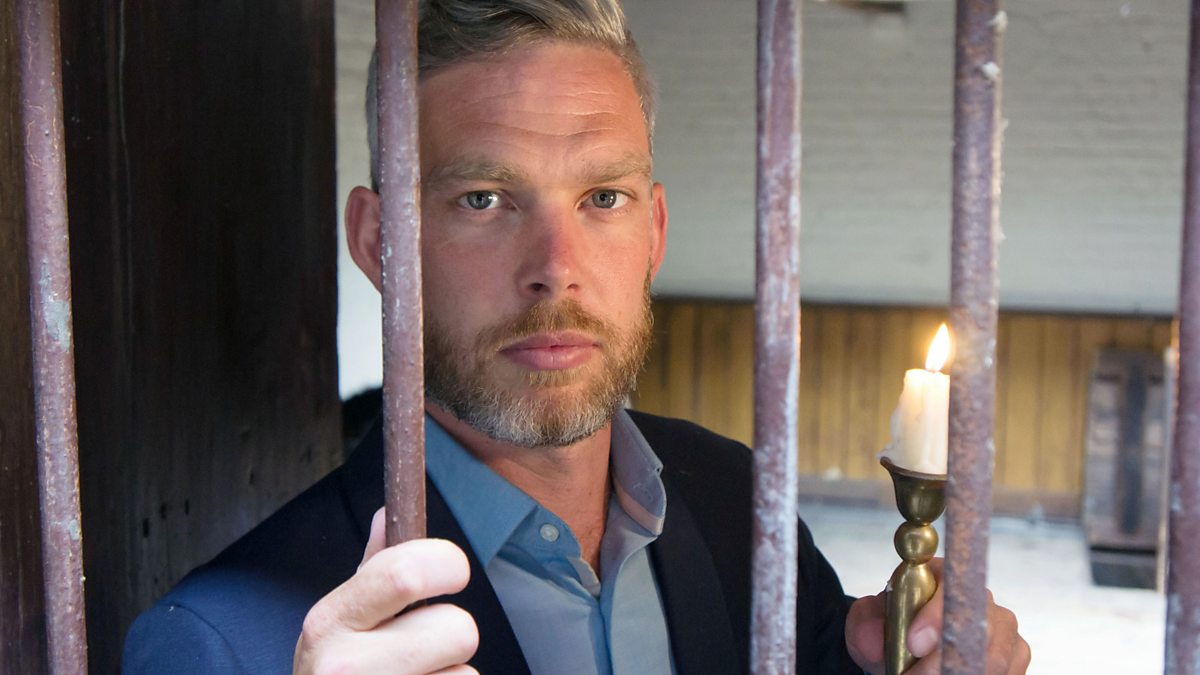 Highwaymen, Pirates, and Rogues
Dr. Sam Willis narrates this factual series about the rogues of yesteryear. He follows along the trails taken by famous highwaymen and thieves to take a look at the impact they had on history and our cultural imagination.
What Do You Think of the October 2021 Acorn TV Premieres?
What will you be watching next month on Acorn TV? We're always pleased to see new Midsomer Murders episodes, but we're also very excited about the return of Manhunt.
Save it to Pinterest!