The Best New British TV Shows on BritBox in 2022
In some cases, we earn commissions from affiliate links in our posts.
Last Updated on December 6, 2022 by Stefanie Hutson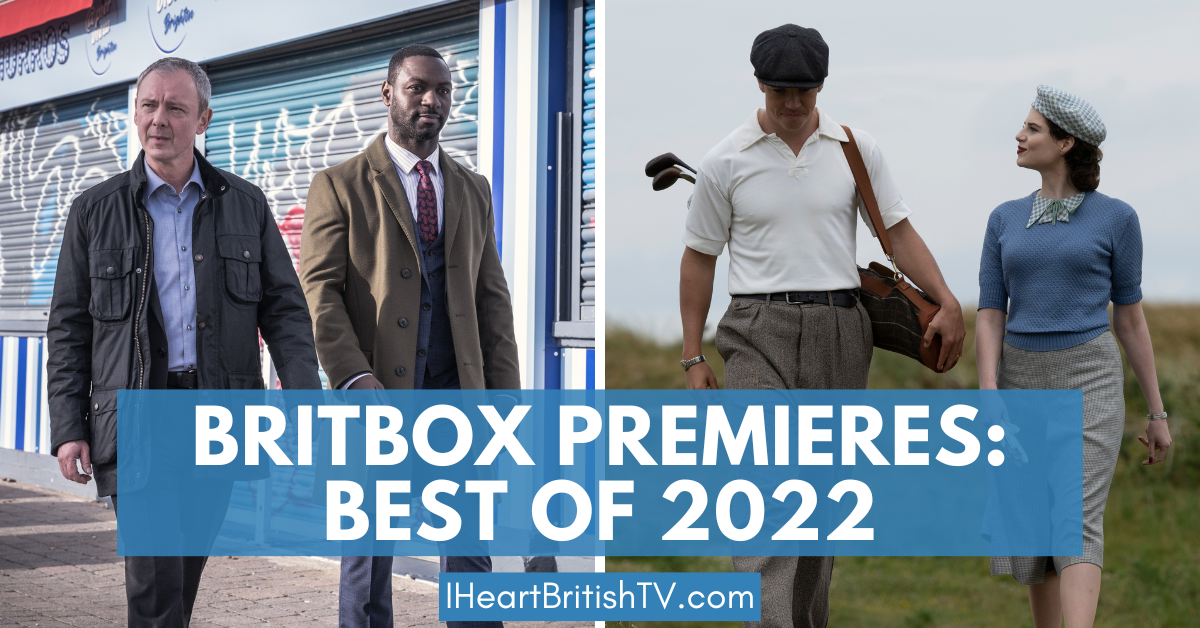 After two years of slower-than-usual TV premiere schedules due to the pandemic and associated filming difficulties, 2022 was a wonderful year for new shows on BritBox.
In this post, we'll take a look at some of the best new British TV shows to premiere on BritBox over the course of 2022. In the first section, we look at those which were brand new, and in the second, we look at the ones that were "new to BritBox".
Prefer to see ALL the BritBox premieres for the last couple of years? You can view those lists HERE.
You may also like: The Best New British TV Shows on Acorn TV in 2022
The Best New British TV Shows on BritBox in 2022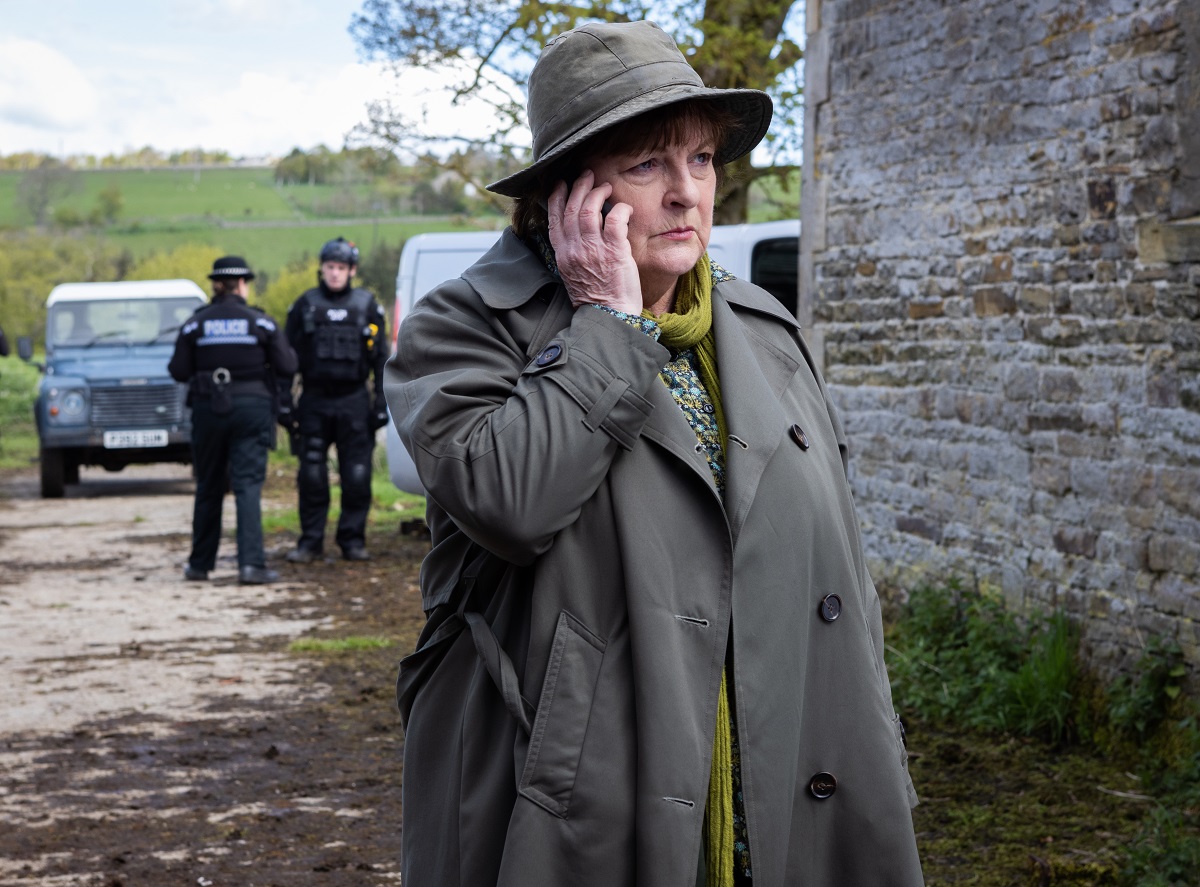 Vera, Series 11
In January, Brenda Blethyn (Chance in a Million) returned to BritBox as the now-iconic DCI Vera Stanhope. Season 11 saw her investigating a daring port robbery, the death of a local school teacher, a body discovered in a burned-out car, and the web of secrets and lies surrounding the untimely death of a young manager at a local green energy company. BritBox also brought the missing older seasons onto their platform in 2022.
RELATED: 30+ of the Best Female Detective Shows of British TV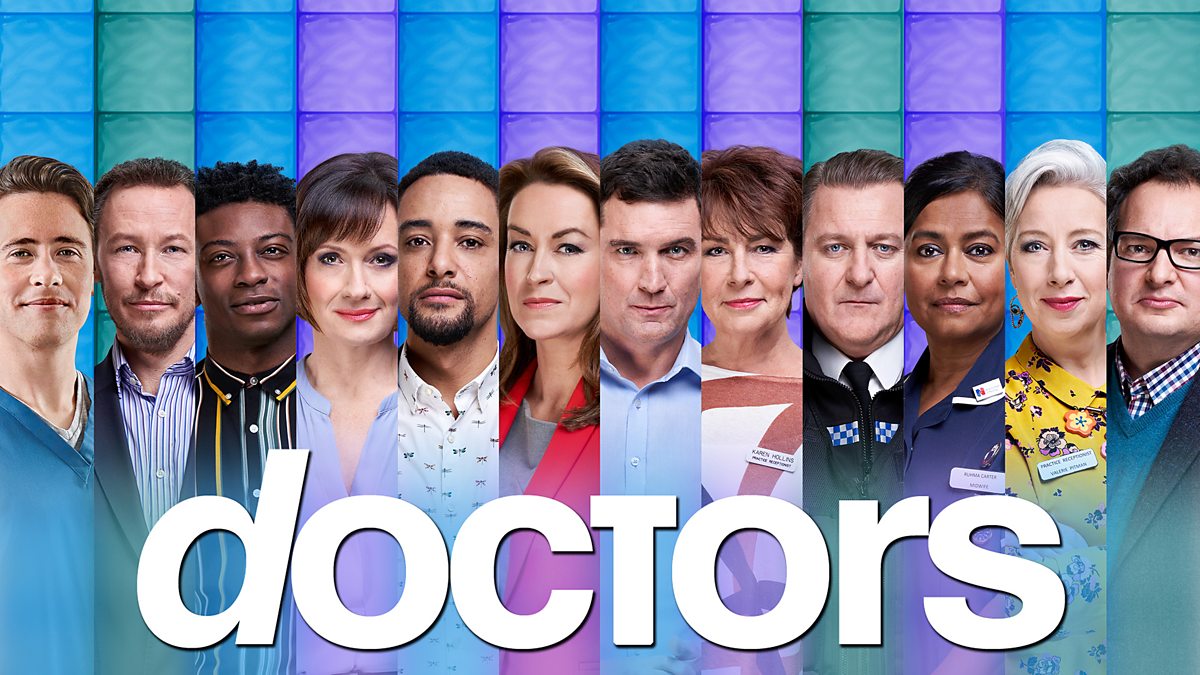 Doctors (2022)
Added to the platform in January, this long-running BBC One hit follows the lives (and love lives) of staff members and patients at a busy British medical practice. It's a popular daytime series in the UK, mixing medicine, humour, and personal drama to create a show that's kept people coming back for over 20 years now. While BritBox doesn't have the entire back catalogue, they do keep more recent episodes online.
Doctors is also well-known for providing early roles to a number of actors who would go on to become quite famous – including Jodie Whittaker, Eddie Redmayne, and Claire Foy.
RELATED: 40+ of the Best British TV Medical Shows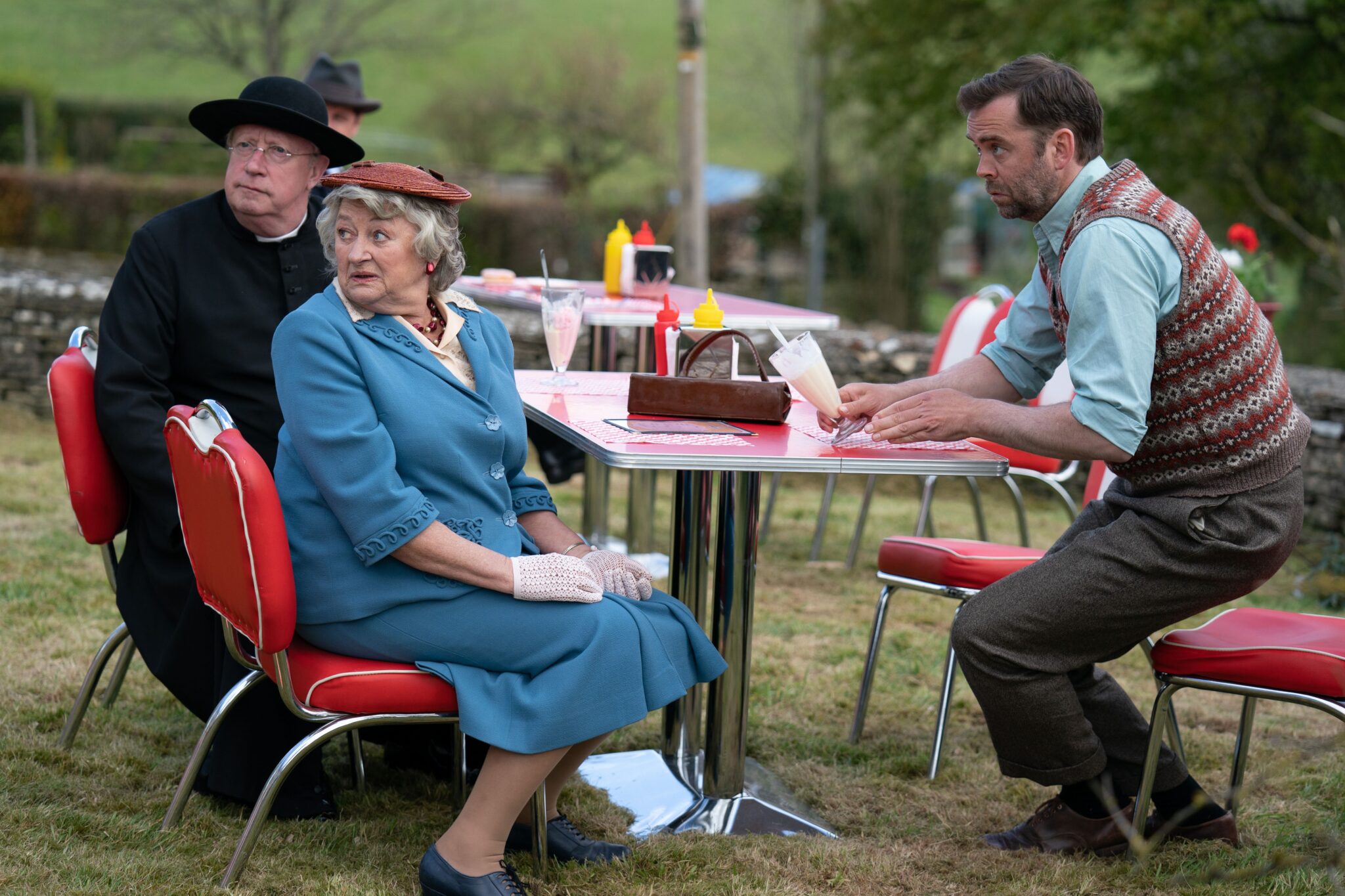 Father Brown, Season 9
It's 1953 in Kembleford, and the quiet Cotswold village is shaken by murder at a local holiday camp, a mystery attacker, and a fiendish kidnapping. And of course, there's the special 100th episode involving a killer at Lady Felicia's masked ball.
RELATED: 29 British TV Shows Featuring Churches & Members of the Clergy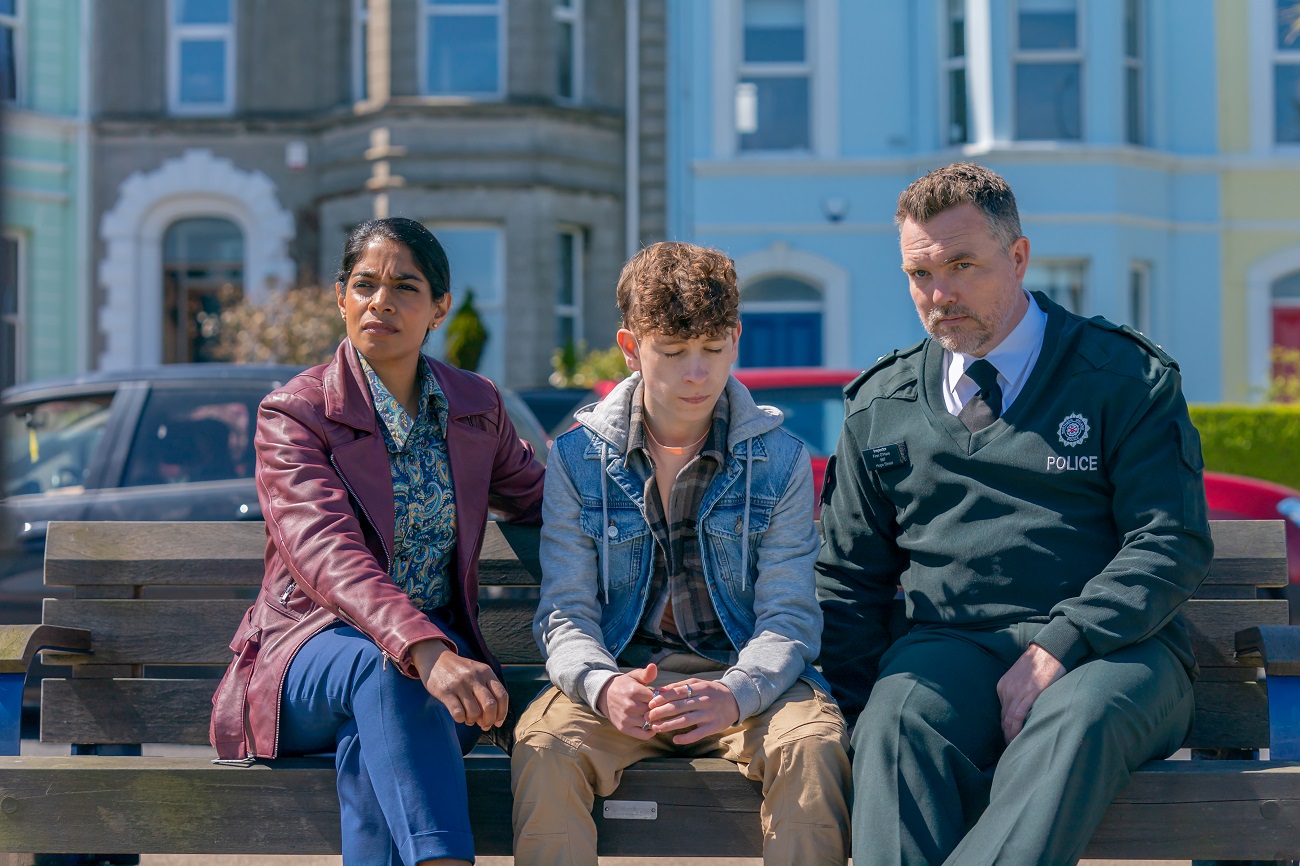 Hope Street
This soap opera/crime drama is set in the fictional Northern Ireland town of Port Devine, and it follows the mysterious arrival of the town's first ever Muslim police officer, English Detective Constable Leila Hussain. This character-driven series will combine self-contained crime stories in each episode with a longer-running serial narrative.
One season was added in January, followed by a second in November.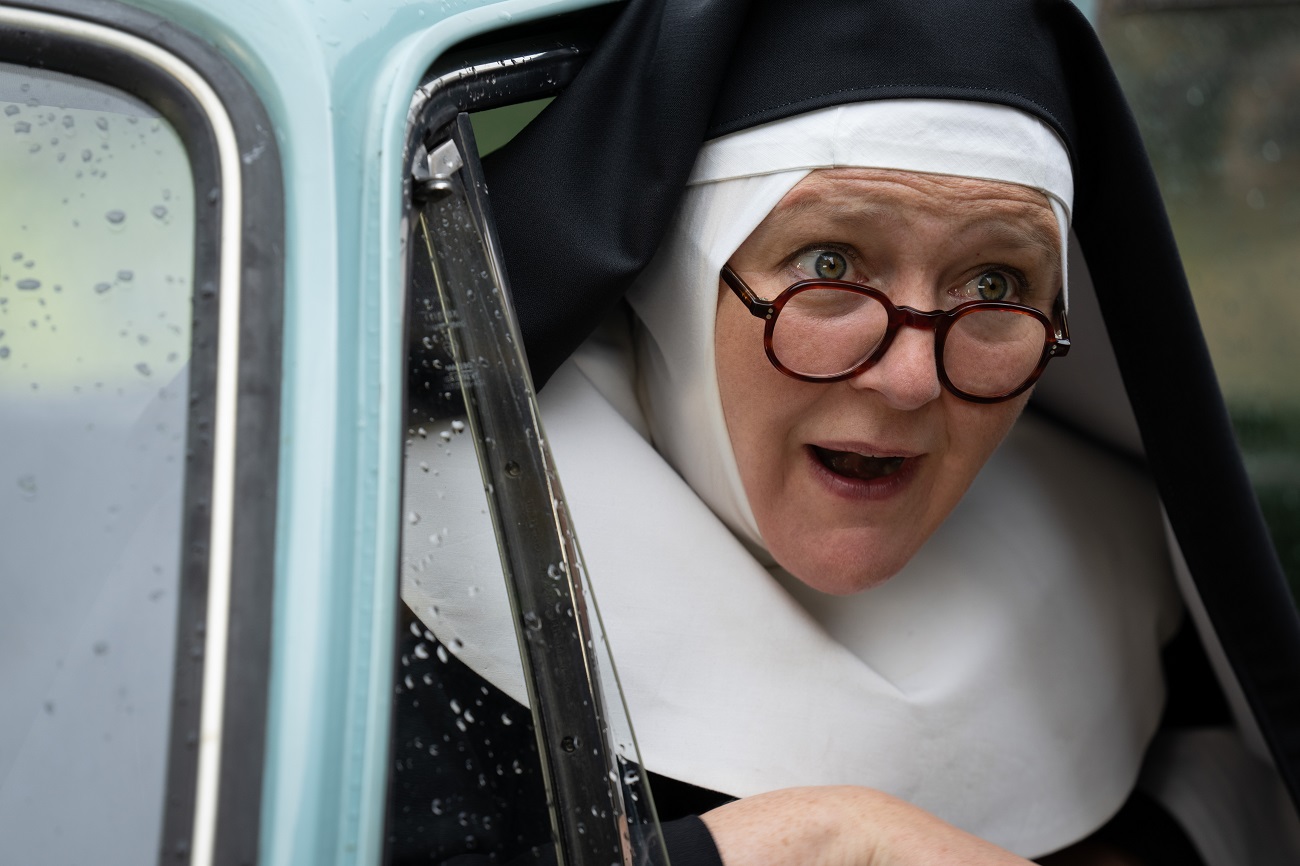 Sister Boniface Mysteries (2022)
This new light mystery from the creators of Father Brown follows a wine-making, crime-solving, Cotswold-dwelling nun. Lorna Watson reprises her role as Sister Boniface, having appeared once before in an early episode of Father Brown.
Boniface is a forensics maverick in 1960s England, helping the police solve crimes with knowledge that surpasses what they're currently using in their own labs. They may not always understand her, but they know she's usually right.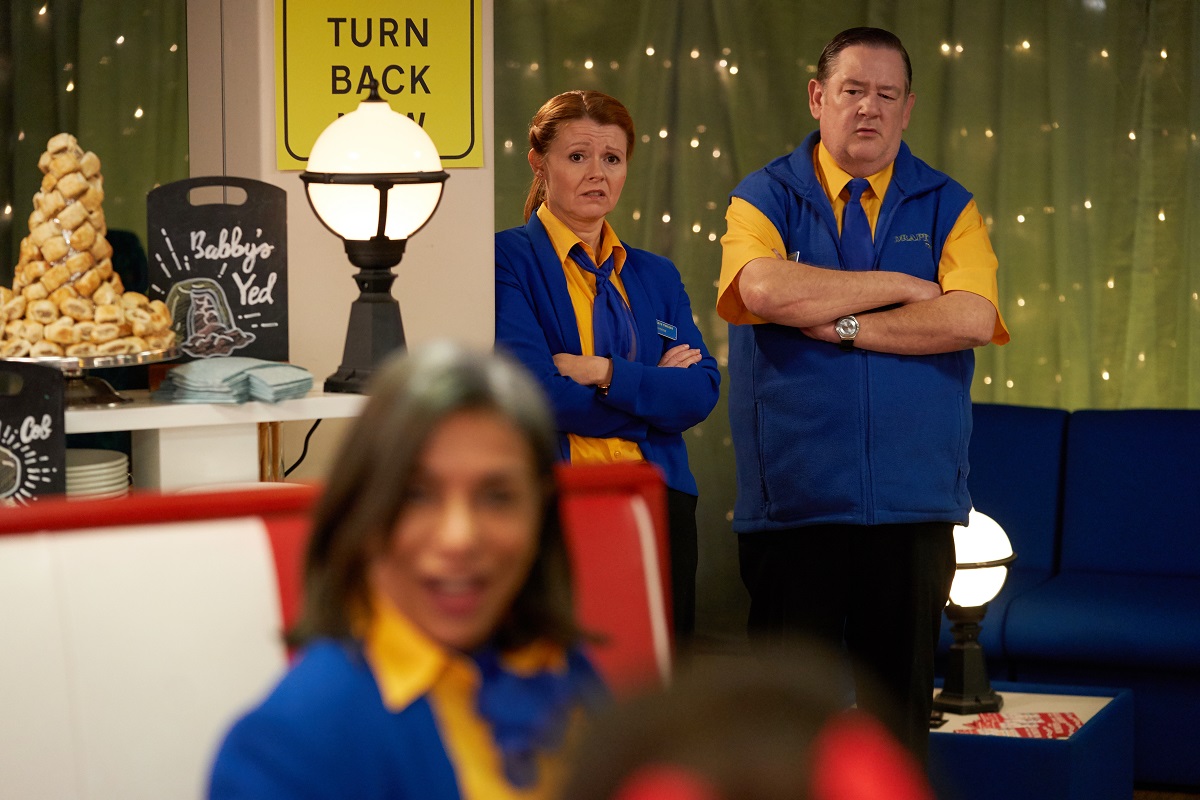 Murder, They Hope
After a number of murder-plagued outings, tour guides Gemma and Terry decide to give up coach tours and become private investigators. They bring few skills or qualifications to the work, but plenty of heart.
Watch the made-for-TV movies that preceded this: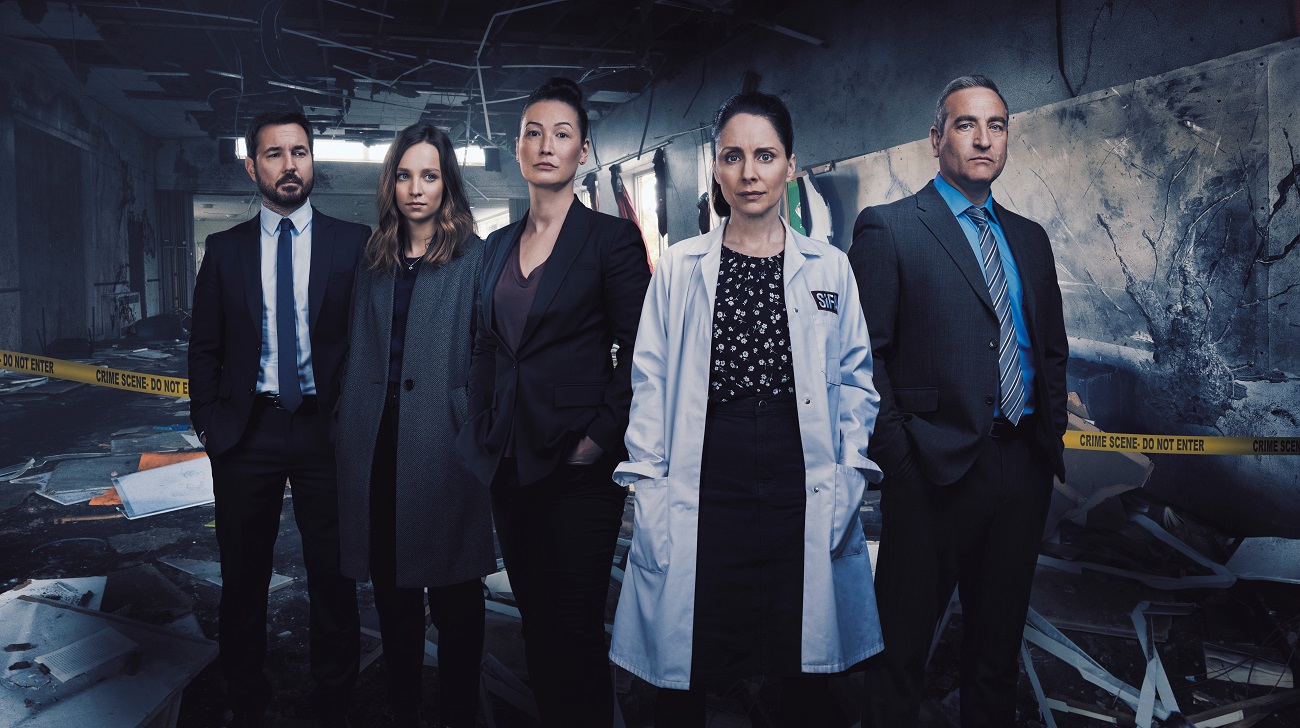 Traces, Season 2
Lab assistant Emma Hedges is on the cusp of seeing her mother's homicide case resolved, and she's also training to be a forensic chemist. At the same time, professors Sarah Gordon and Kathy Torrance are investigating deadly bombings around Dundee (Scotland), with critical clues hidden inside the bombs. Will they be able to track down the bomber before it's too late?
We don't want to spoil anything for those who haven't seen season 1, but we'll just mention that Emma's relationship will come under some strain this season.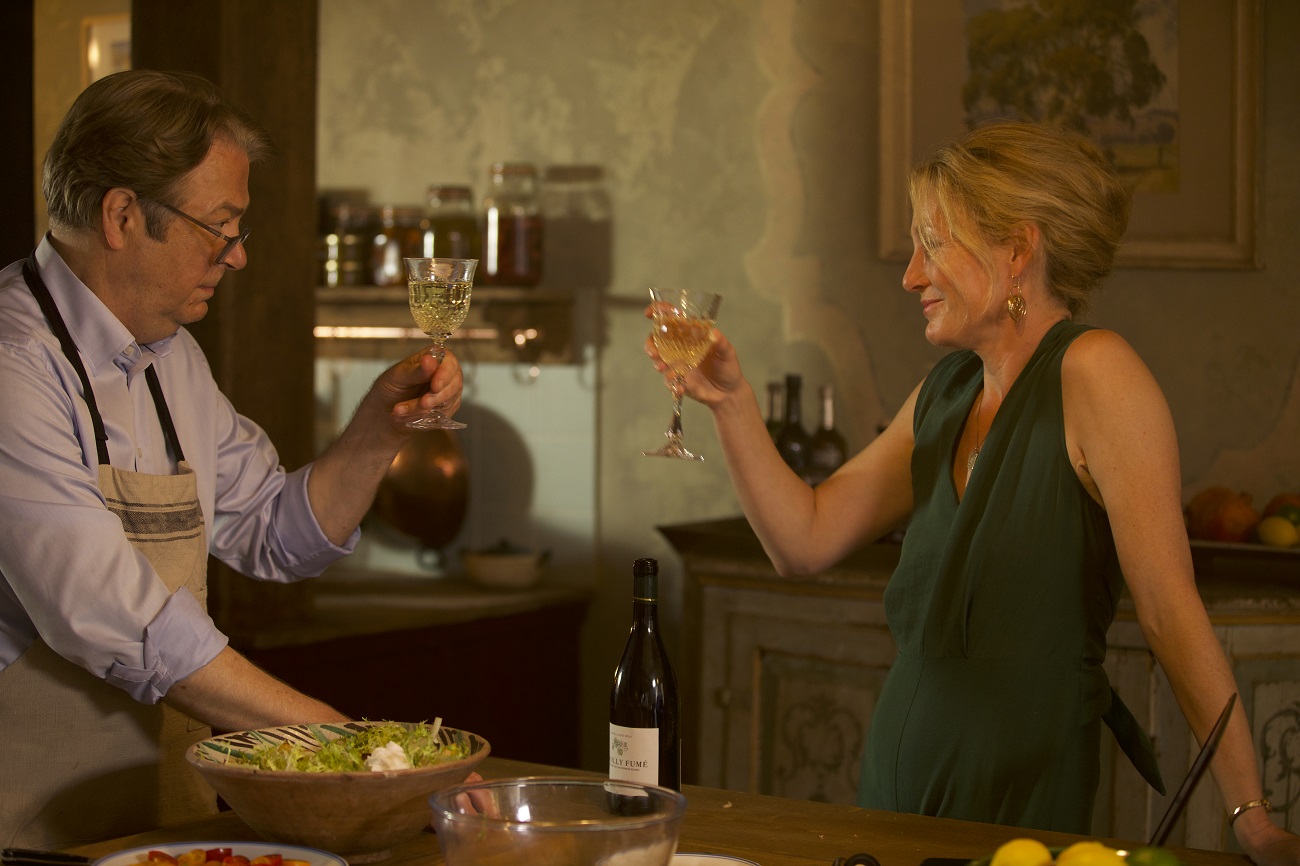 Murder in Provence (2022)
Roger Allam (Endeavour, The Thick of It), Nancy Carroll (The Crown, Father Brown) and Keala Settle (The Greatest Showman) star in this upcoming adaptation of M.L. Longworth's A Provençal Mystery novels. The series follows Antoine Verlaque (Allam), an investigating judge in Aix-en Provence, and his romantic partner Marine Bonnet (Carroll) as they investigate and solve murders and mysteries in their idyllic homeland. They also get help from Hélène (Settle), a detective and long-time confidant to Antoine.
RELATED: Like shows set in France? Check out 19 of the Best French Mystery Shows for British TV Fans.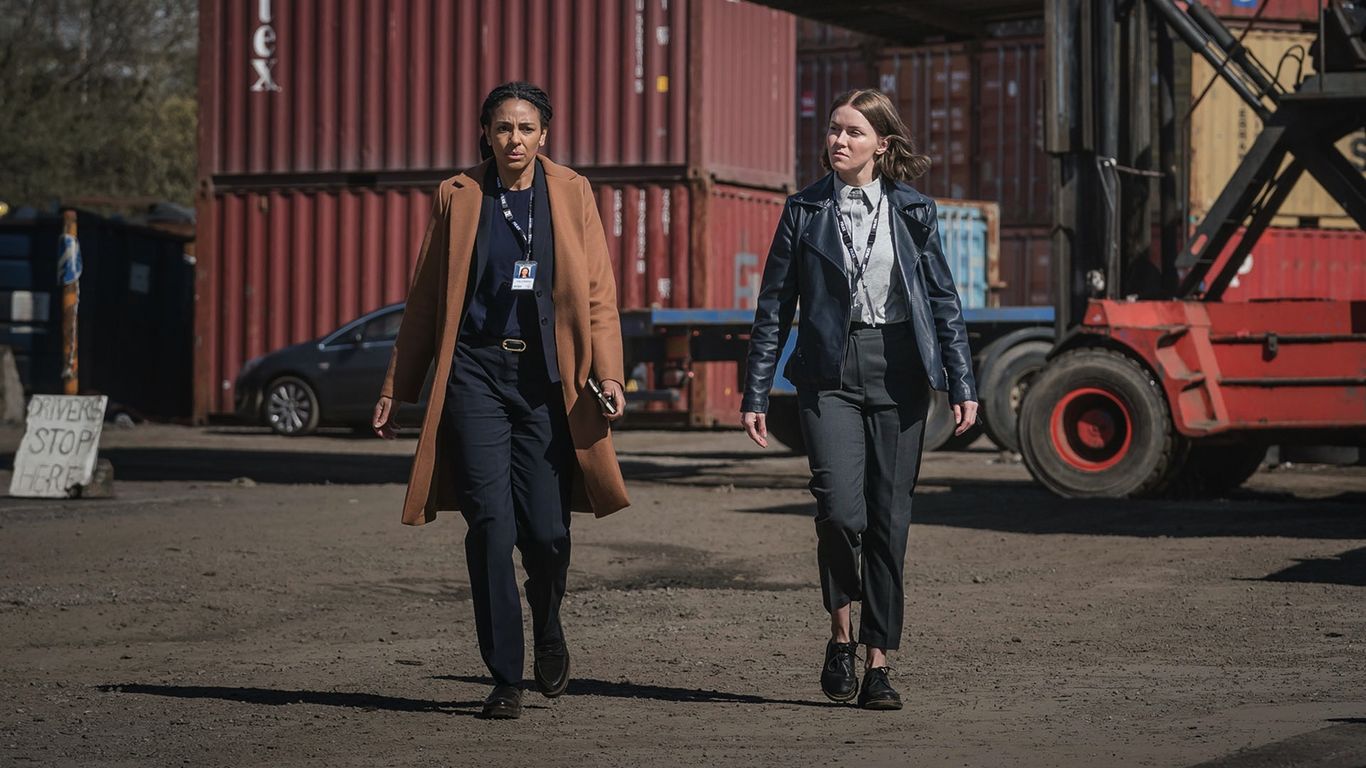 The Bay, Season 3
The new season of this gritty seaside crime drama sees Morven Christie replaced by Marsha Thomason as DS Jenn Townsend. On the first day of her new job as FLO, a body is found in the bay. The family proves difficult to work with, but she'll have to learn to handle them if they're to make progress on the case. At the same time, Townsend also struggles with her new blended family and the challenge of settling into a new town.
RELATED: Like atmospheric crime dramas that aren't too light and silly? Check out 17 British TV Shows Like Broadchurch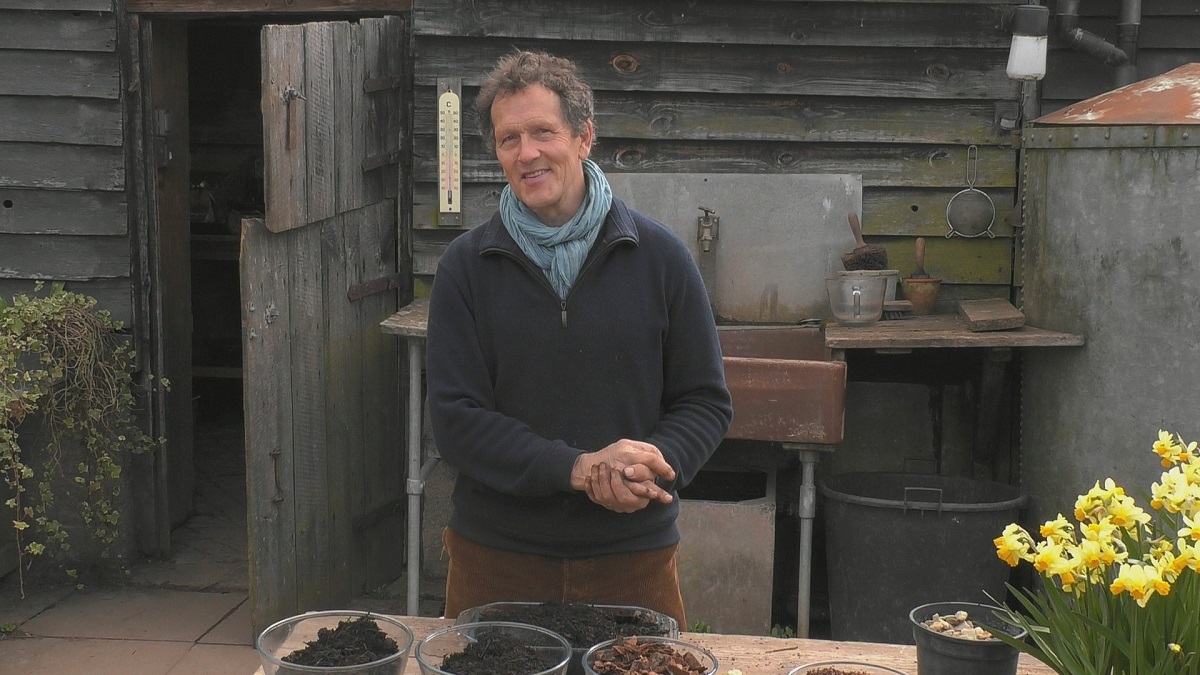 Gardeners' World 2022
In March garden master Monty Don returned for another 32 episodes full of tips and ideas to help you get the most from your garden – including Mary Berry as a special guest. Though not everyone's cup of tea, Gardeners' World is a bit like the Great British Bake Off in that it can gently entertain and inspire even those with no interest in actually partaking in the featured activities.
RELATED: Great British TV Shows that Celebrate the UK's Nature & Countryside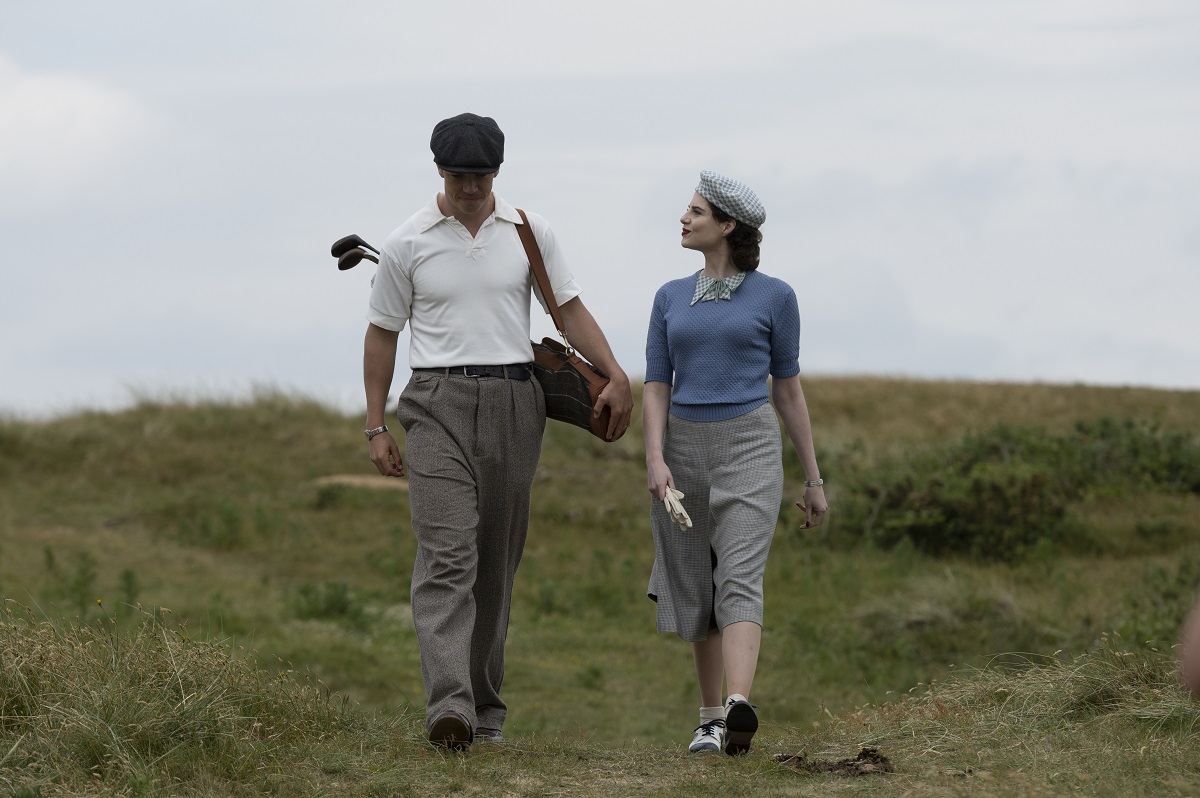 Why Didn't They Ask Evans? (2022)
This three-part adaptation is based on Agatha Christie's 1934 novel of the same name. Directed and adapted by Hugh Laurie (House), it follows the amiable Bobby Jones (Will Poulter, Dopesick) after he discovers a dying man on a golf course. The man uses his final breath to utter, "Why didn't they ask Evans?" – sending Jones and his friend Lady Frances "Frankie" Derwent (Lucy Boynton, The Politician) on a crime-solving adventure.
RELATED: Where to Stream Agatha Christie Adaptations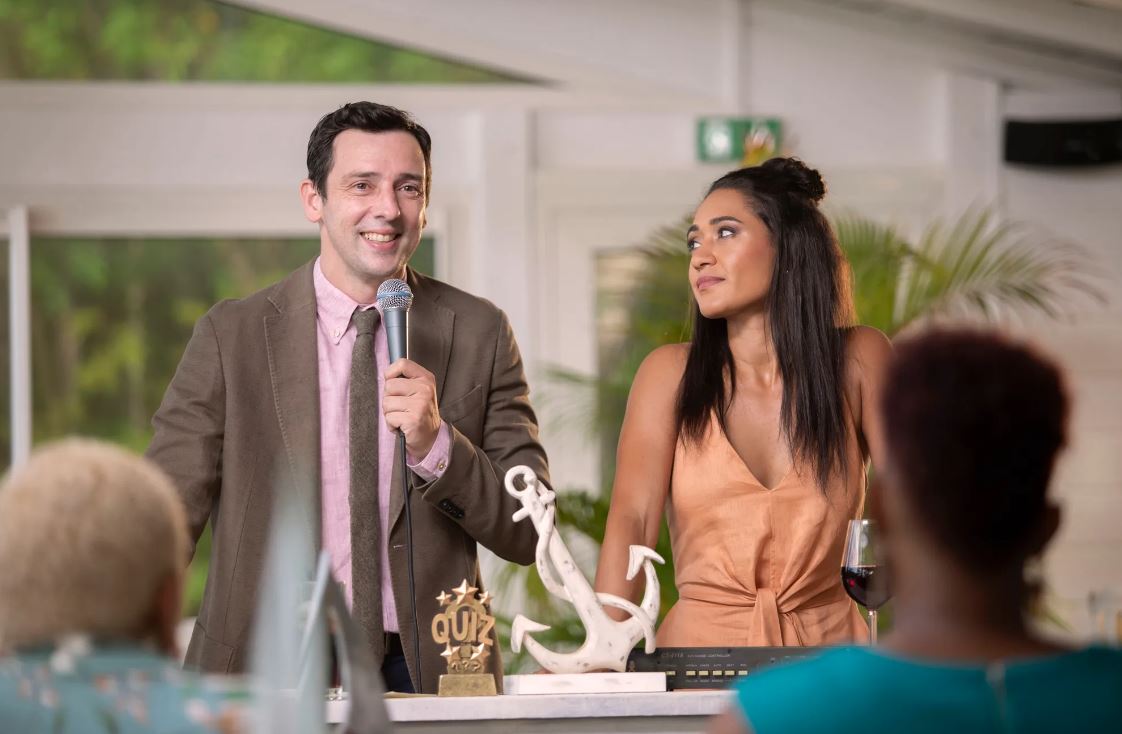 Death in Paradise, Season 11
This popular island almost-cosy mystery returns to BritBox for an 11th season. Ralf Little continues as DI Neville Parker, while Josephine Jobert returns as DS Florence Cassell.
The new season sees the team continuing to solve murders on the otherwise idyllic island, but we'll also see Neville and Florence dealing with the emotional complications of their growing friendship and close working relationship.
Need to catch up on old seasons and the 2021 Christmas special? You can do so HERE. The Christmas special is listed as the first episode in season 11.
RELATED: 20+ Shows Like Death in Paradise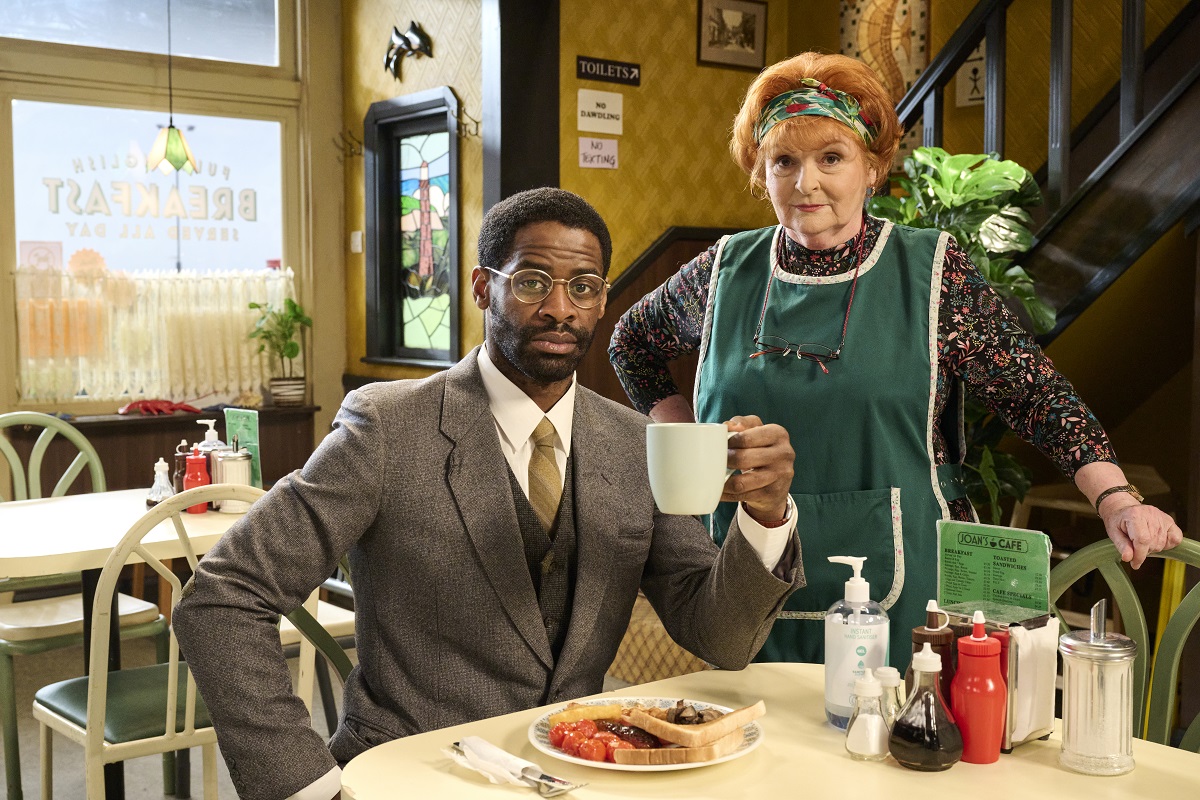 Kate & Koji, Season 2
Brenda Blethyn returns as Kate, the eternally prickly owner of a seaside cafe in which asylum seeker (and qualified doctor) Koji offers free medical advice. In the new season, her business is struggling due to COVID lockdowns and she's using all sorts of questionable tactics to solve her financial woes – from telling her bank she's dead to making up rare bird sightings to lure in the twitchers.
RELATED: 8 British TV Shows Cancelled in 2022 (Including Kate & Koji)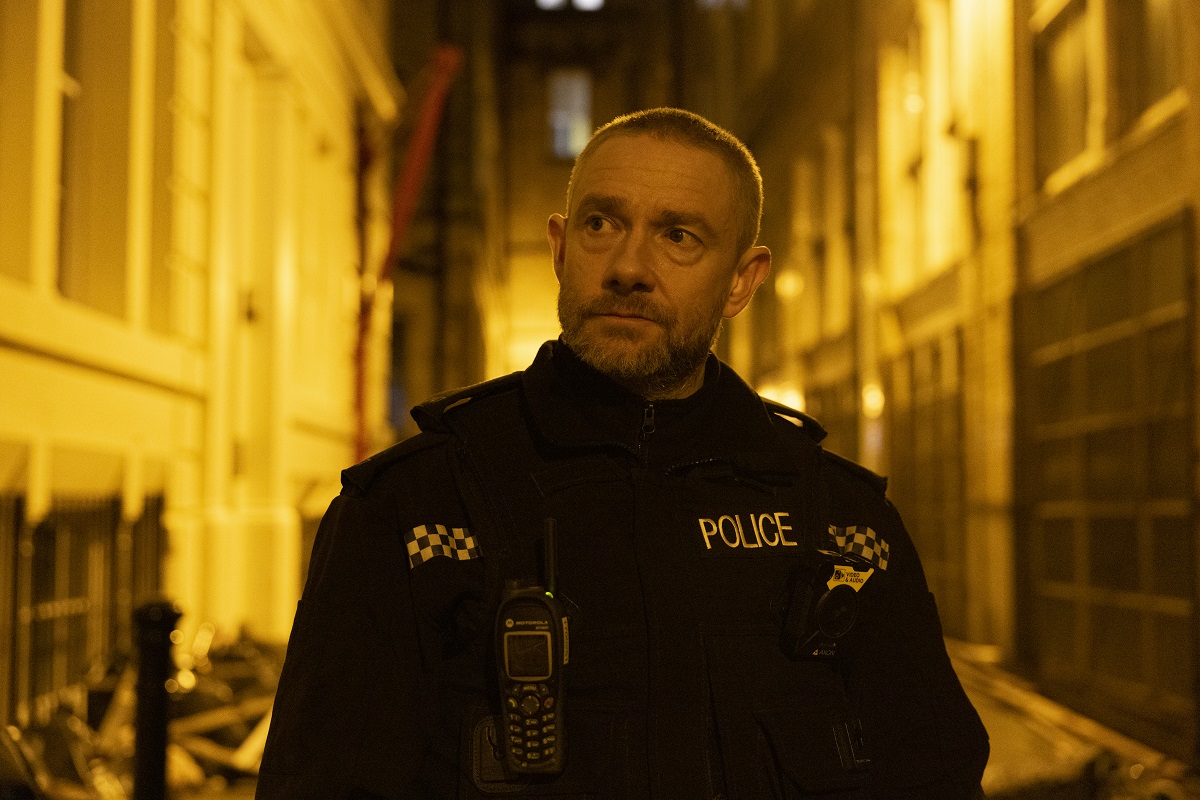 The Responder (2022)
Martin Freeman stars in this gritty drama about an officer on the front lines of the night shift in Liverpool. Inspired by the real-life experiences of former officer and writer Tony Schumacher, it offers a rarely seen glimpse inside the ways police battle crime, violence, and addiction on the streets of one of England's northern cities.
In addition to his stressful professional obligations, Freeman's character Chris battles a variety of personal demons that add strain on his marriage and mental health. When he's assigned a new rookie partner, Rachel (Adelayo Adedayo, The Capture), they soon discover they'll have to help each other or risk destroying each other.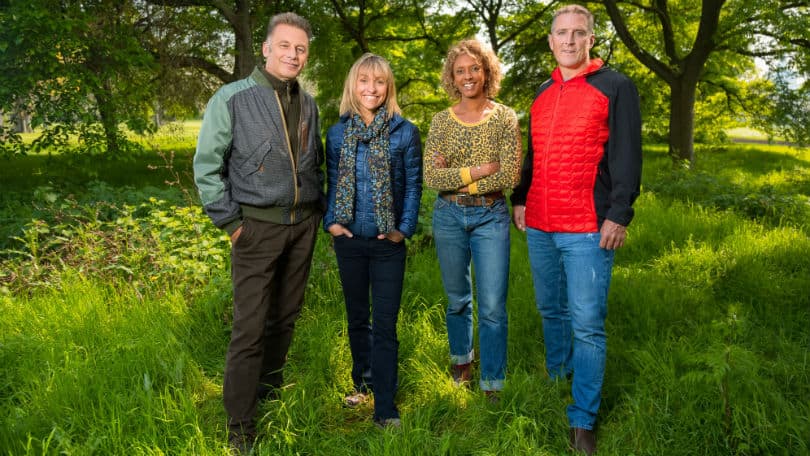 Springwatch, Autumnwatch, & Winterwatch
This popular and long-running nature series offers a glimpse at what's going on with Britain's wildlife throughout 3 of the 4 seasons each year. Though it's not a wild or particularly suspenseful series, it's fun and educational and perfect for anyone who loves nature and animals.
Watch them below: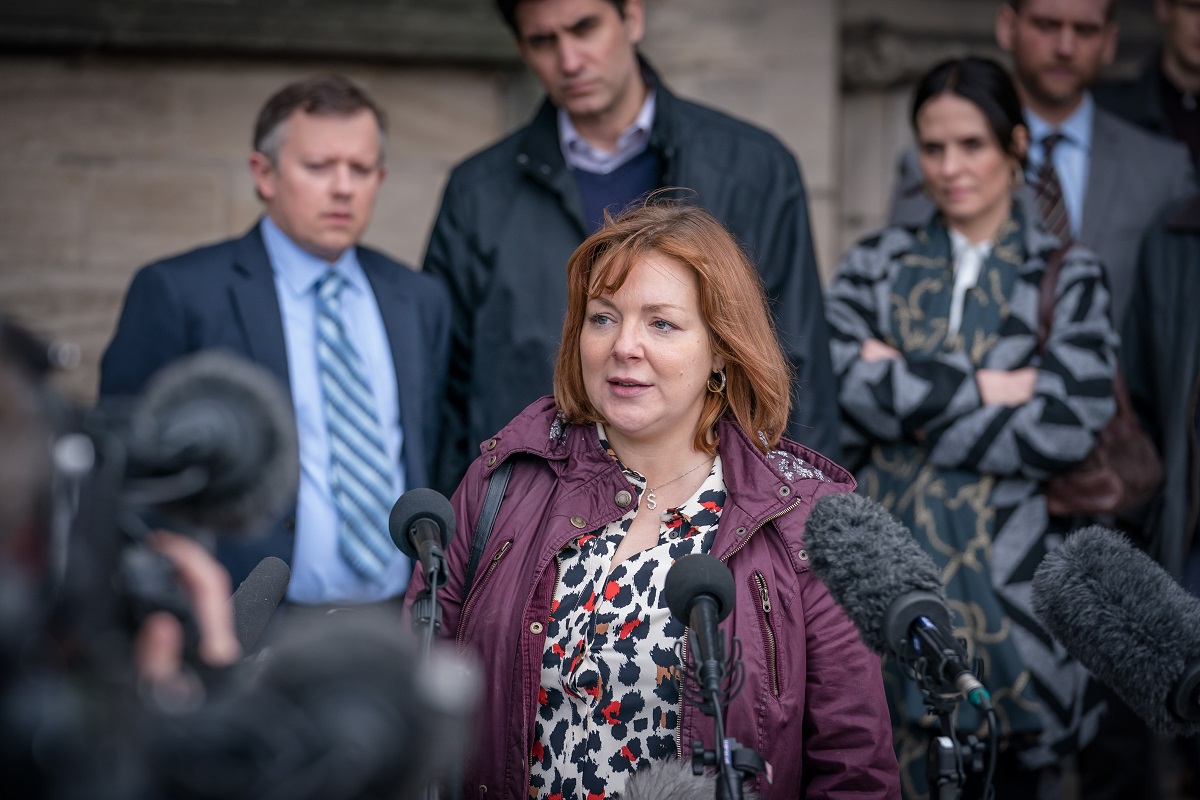 The Barking Murders (aka Four Lives)
Between June 2014 and September 2015, serial killer Stephen Port drugged, raped, and murdered four innocent gay men in his Barking flat. This three-part series by Jeff Pope (Isolation Stories, A Confession) and Neil McKay (The Suspicions of Mr. Whicher, The Moorside) focuses on the victims' loved ones and the determined investigators who fought to bring the killer to justice.
Stephen Merchant (The Office, The Outlaws) stars as Stephen Port, while Sheridan Smith (Gavin & Stacey, Cilla) is Sarah Sak, mother to one of the victims.
For those who prefer true crime shows that focus on the victims and the hard work of those who restore justice (as opposed to those shows which spotlight the evil acts and their perpetrators), this is an excellent choice.
RELATED: The Best British True Crime Shows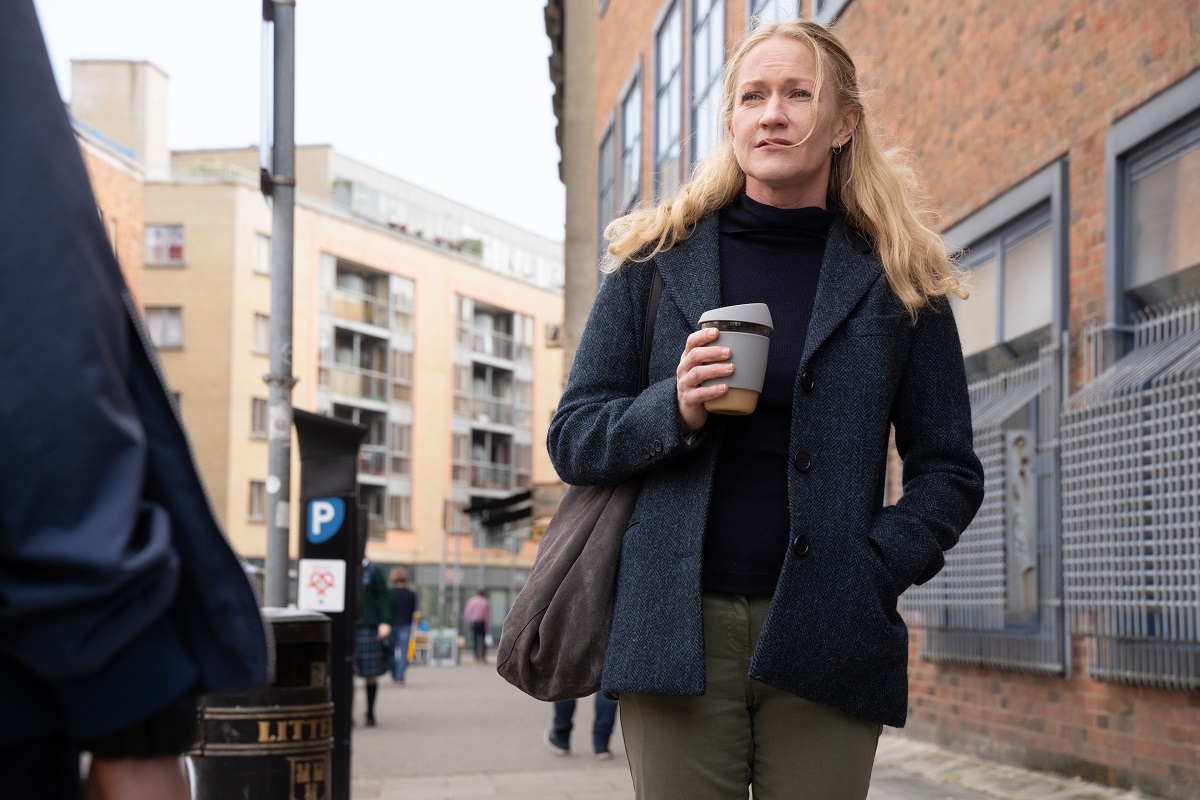 Redemption (2022)
This new BritBox exclusive follows DI Colette Cunningham (Paul Malcomson, The Hunger Games), a talented, plain-speaking Liverpool detective whose life changes when she gets an unexpected call from Dublin. A body has been found, and Colette is listed as the next of kin.
She immediately heads to Ireland to identify her daughter Kate – a young woman who's been missing for 20 years. Sad and puzzled, Colette decides to join the Garda and stay in Ireland to unravel the mystery of her daughter's life and death.
RELATED: 15 Irish Mysteries & Crime Dramas You Can Stream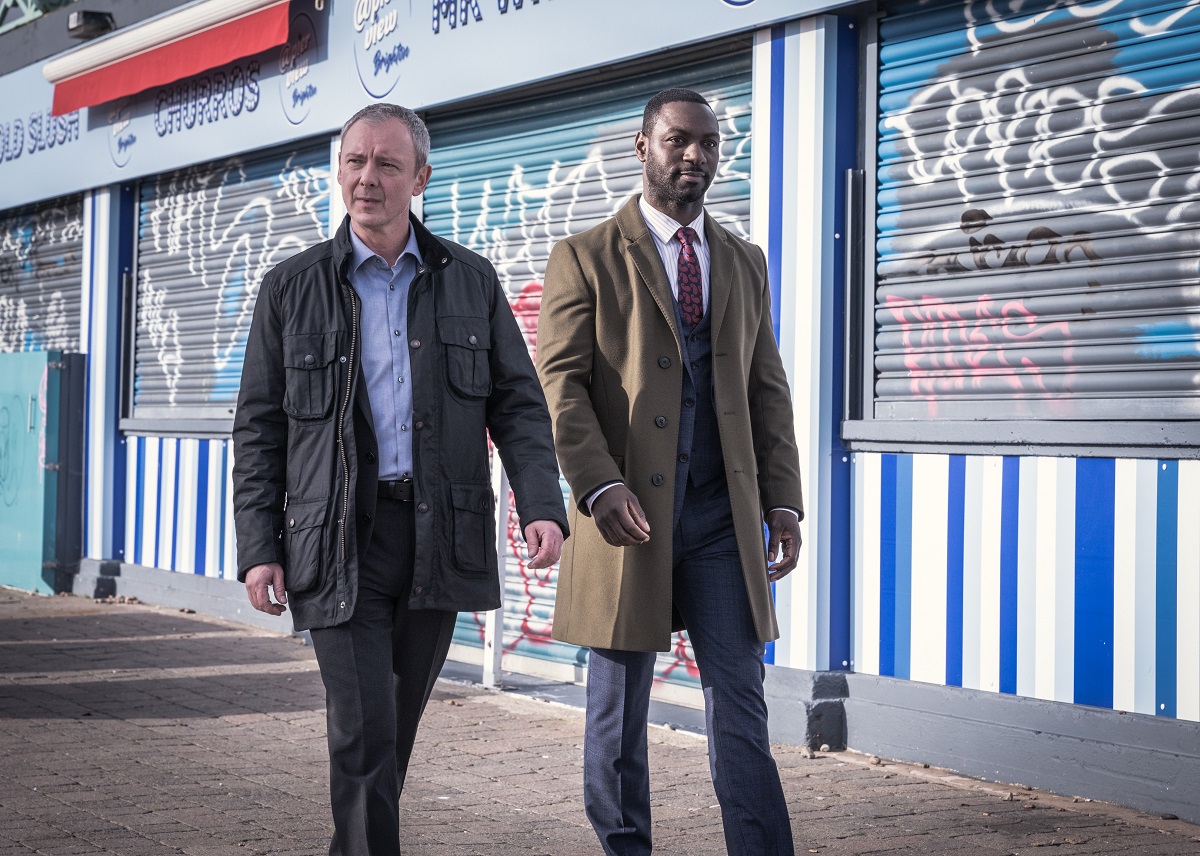 Grace, Series 2
Based on the best-selling Roy Grace book series by Peter James, this gritty crime drama follows John Simm as DS Roy Grace, a talented but tormented Brighton detective with a habit of using unorthodox methods. Years ago, his wife went missing, and he remains determined to get closure.
The new season is set a number of months on from his last investigation, and it will find him trying to prove a wealthy local businessman was responsible for his wife's disappearance. The series is adapted for TV by Endeavour writer Russell Lewis.
RELATED: A Look at Peter James's Roy Grace Mystery Series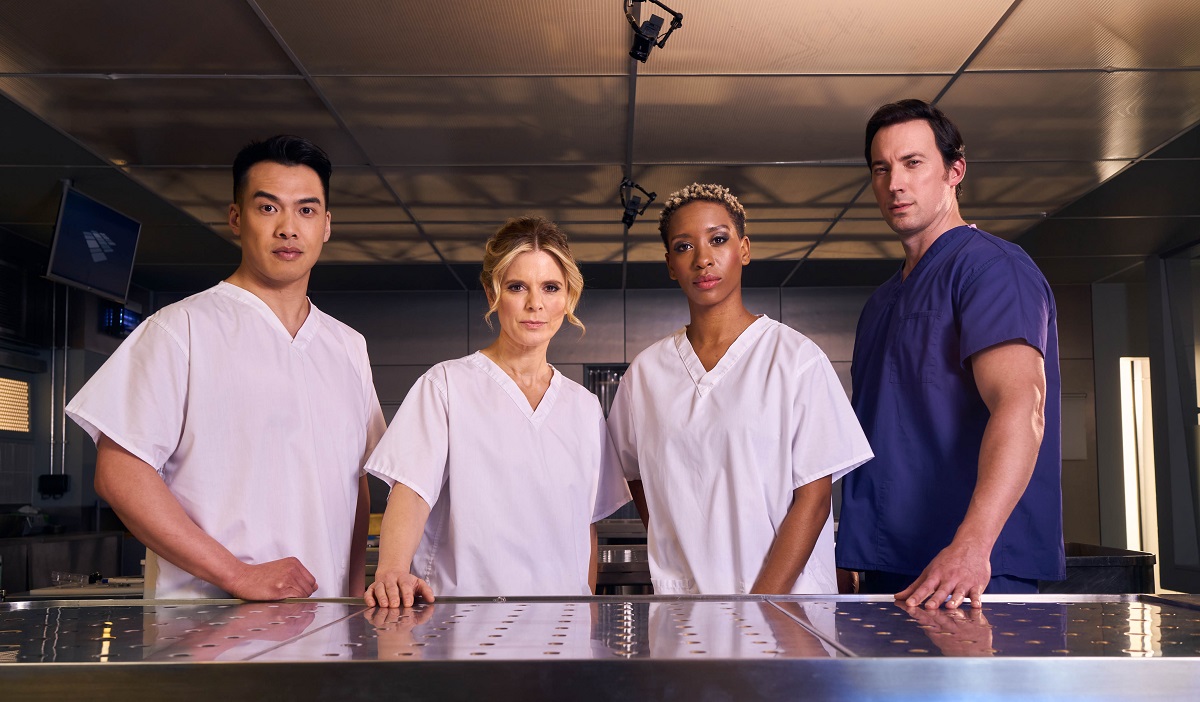 Silent Witness, Seasons 24 & 25
Silent Witness is the UK's longest-running crime drama, having first aired back in 1996 – with 25 seasons to date. The series follows a team of forensic pathology experts as they use their unique skills to help police unravel what really happened to the victims of crimes.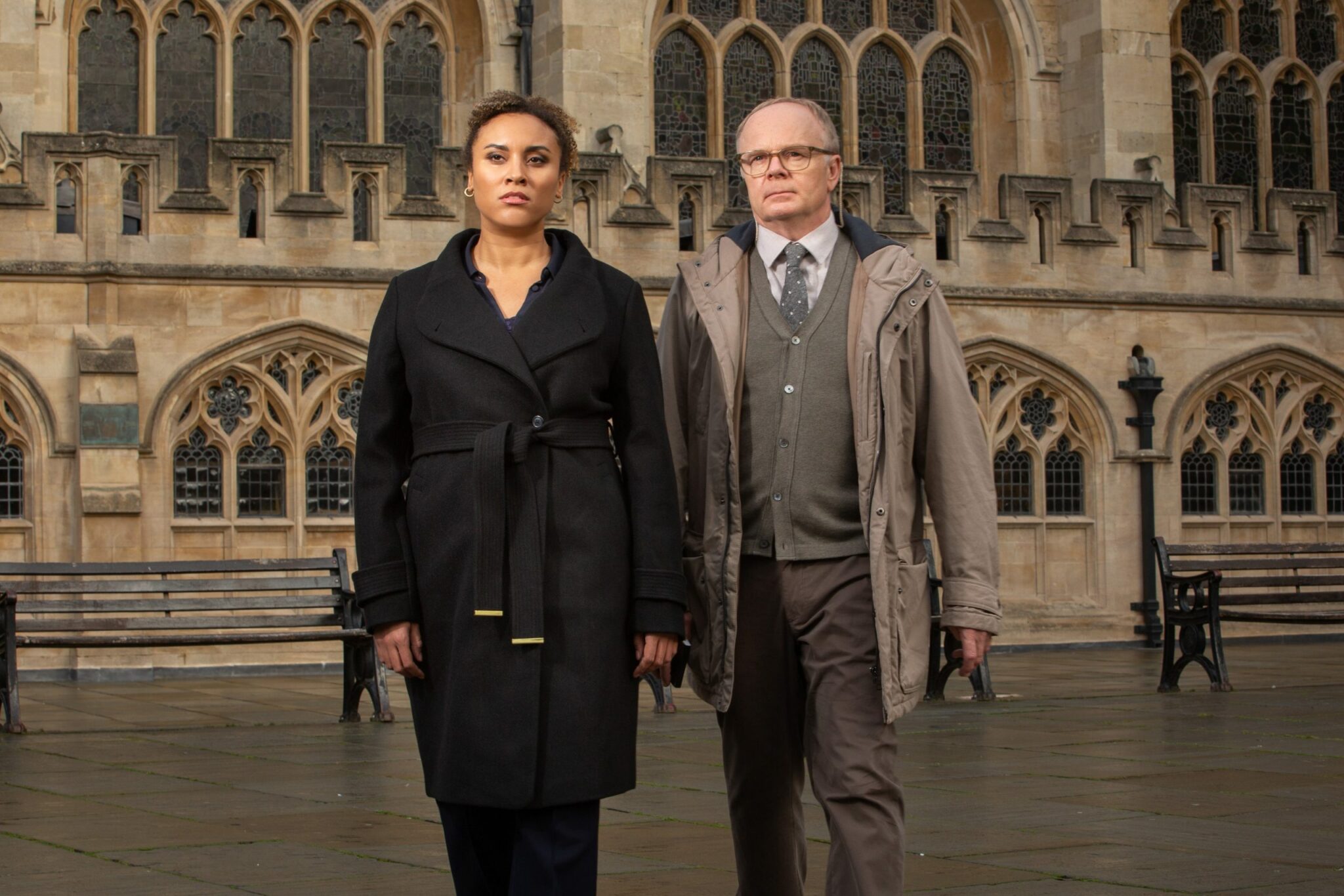 McDonald & Dodds, Season 3
BAFTA-winner Jason Watkins (The Crown, Trollied) stars alongside newcomer Tala Gouveia in this fun detective drama that's not quite cozy, but still far from gritty. The series is set in Bath, England and it follows a mismatched but competent pair as they learn to work together to solve difficult cases.
RELATED: 20+ British Cosy Mysteries for Those Who Like Their Mysteries Mild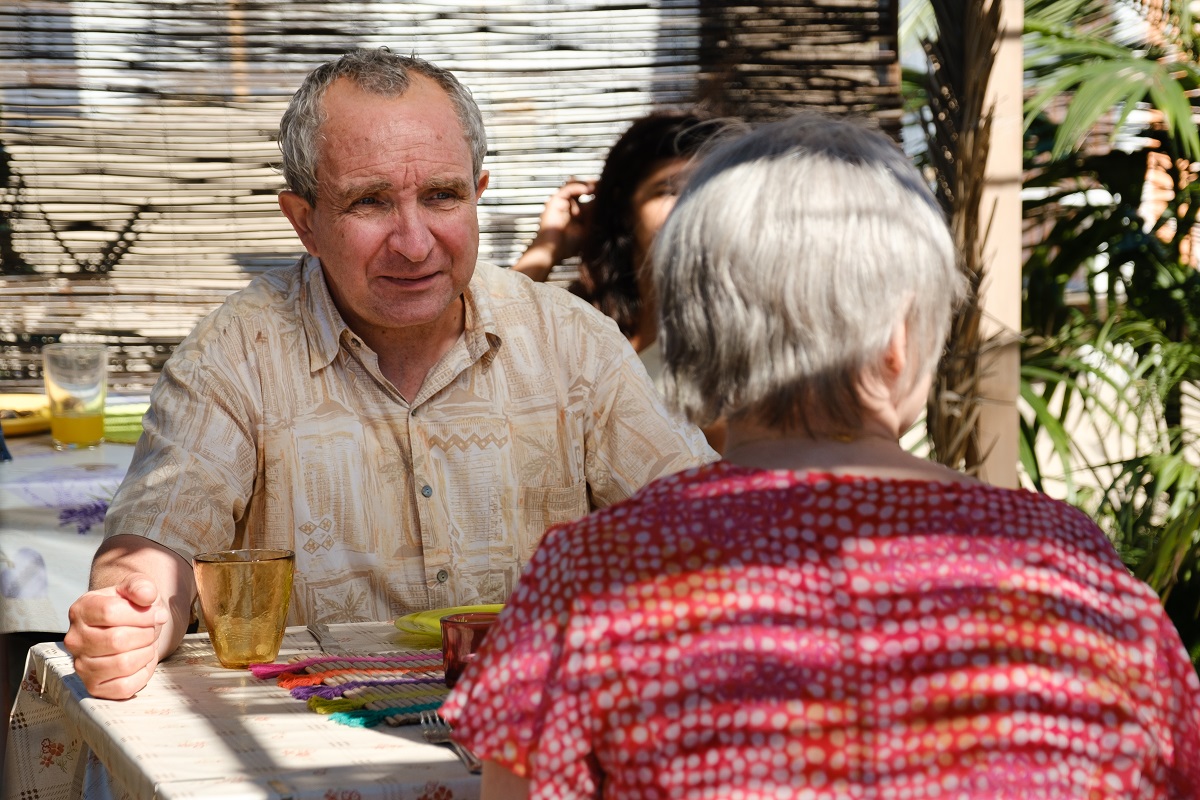 The Thief, His Wife, and the Canoe (2022)
Eddie Marsan (Sherlock Holmes) and Monica Dolan (W1A) star in this adaptation of the real-life story of John Darwin, a former teacher and prison officer who faked his death to fraudulently collect life insurance. His wife played the part of grieving widow while he hid out in an apartment next door.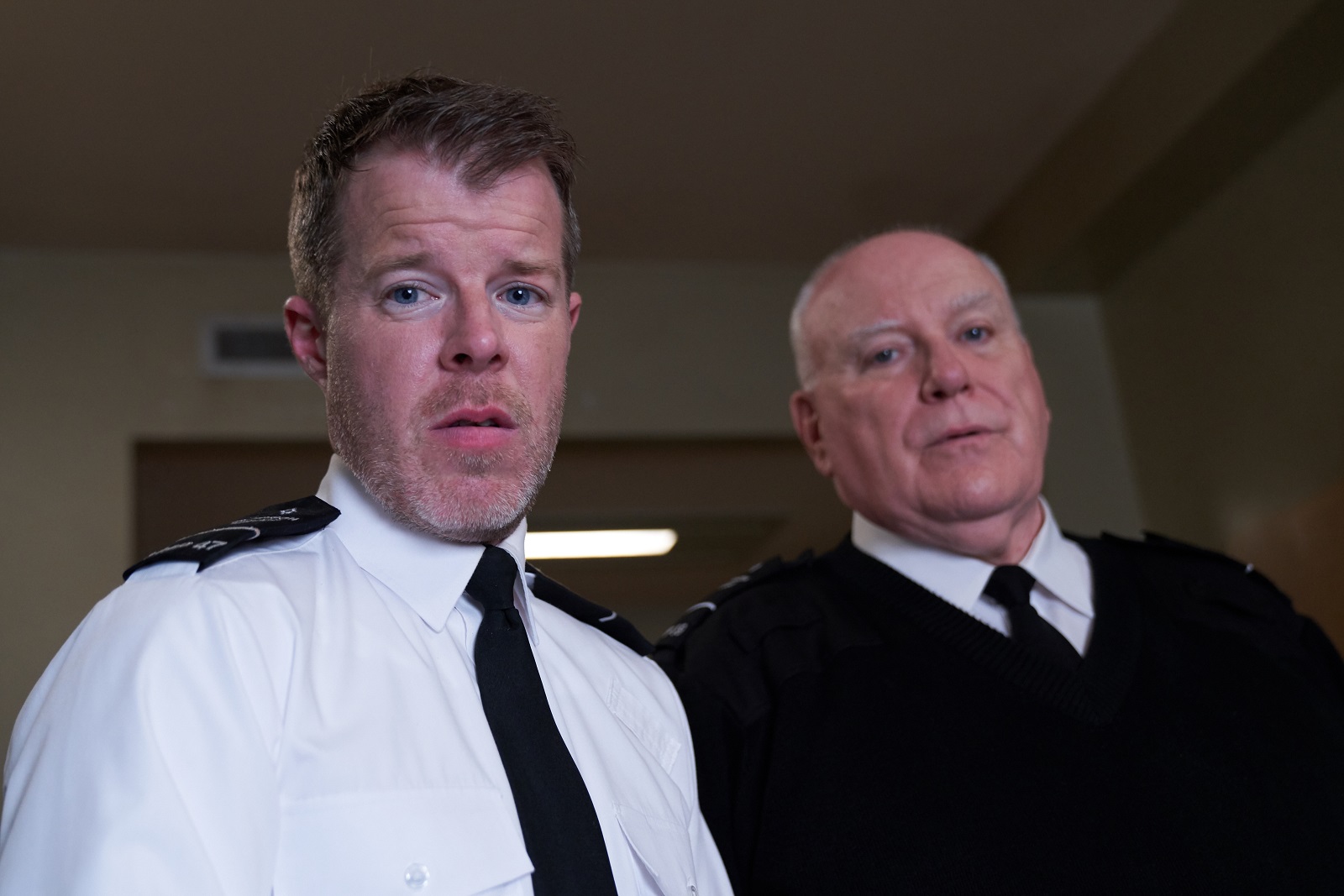 Screw (2022)
This prison drama follows a group of officers working in the C-Wing of Long Marsh men's prison. Gritty and dramatic, it follows not only the happenings in the prison, but also the personal drama and secrets each employee brings with them.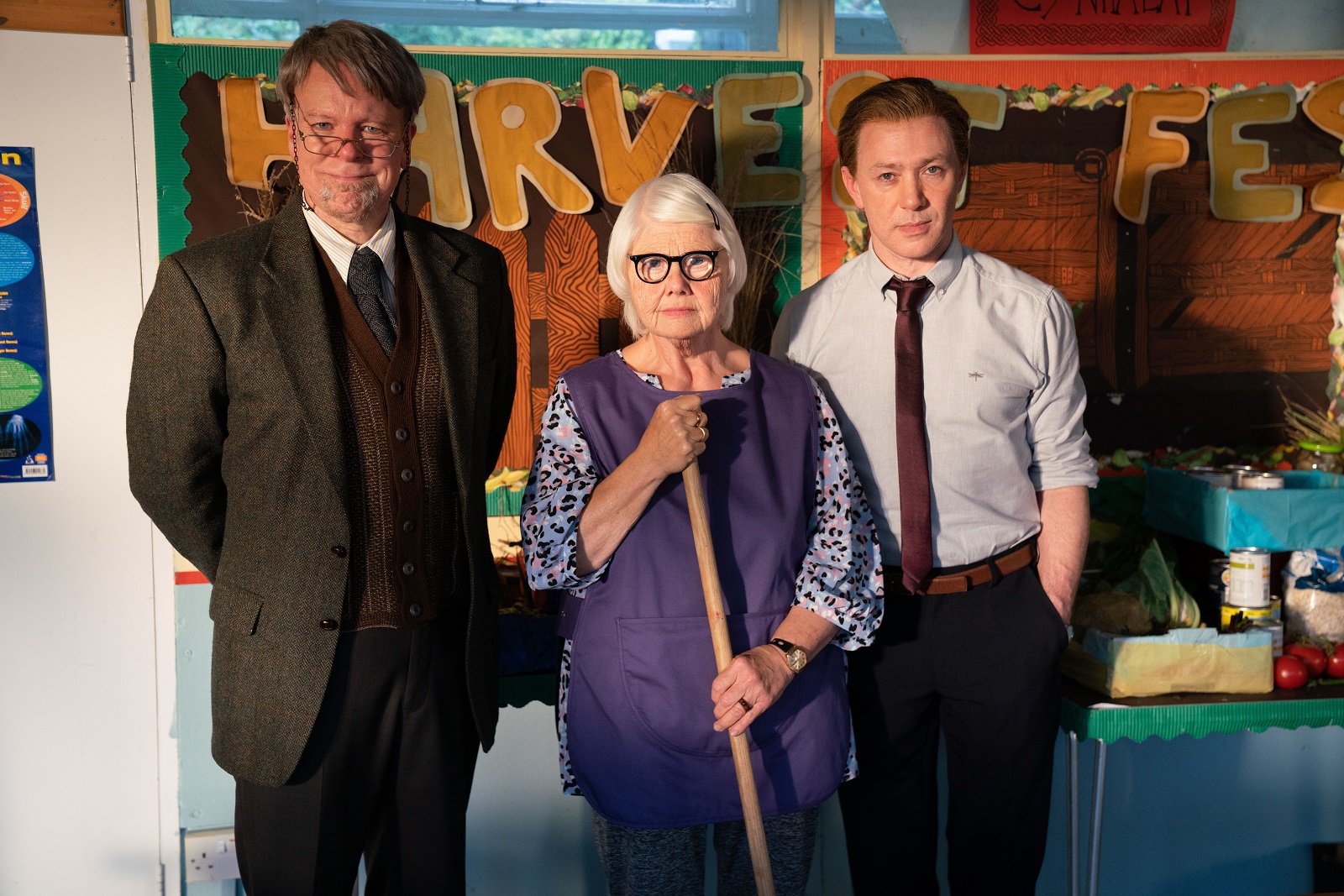 Inside No. 9, Season 7
Reece Shearsmith and Steve Pemberton's dark comedy anthology series returns for another set of 6 self-contained stories, each including the number 9. Though it's a tough show to describe, each episode blends horror, crime, surrealism, and/or comedy to create something quite special.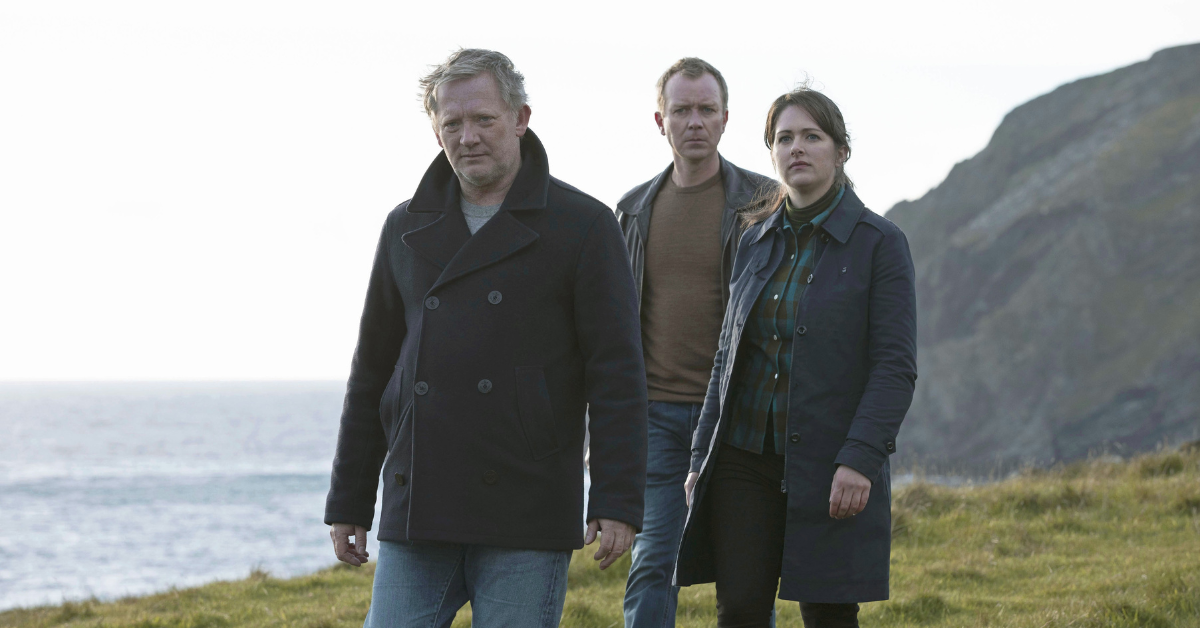 Shetland, Season 7
Based on Ann Cleeves' bestselling Shetland book series, this Scottish crime drama returns for another long-awaited season. Douglas Henshall returns for a final season as Detective Jimmy Perez, and this season focuses on the disappearance of a vulnerable young man. Recently transplanted from Glasgow, his family has a troubled history that will unfold around the case.
Read up on Season 7 of Shetland – Jimmy Perez's last
RELATED: 18 British TV Shows Like Shetland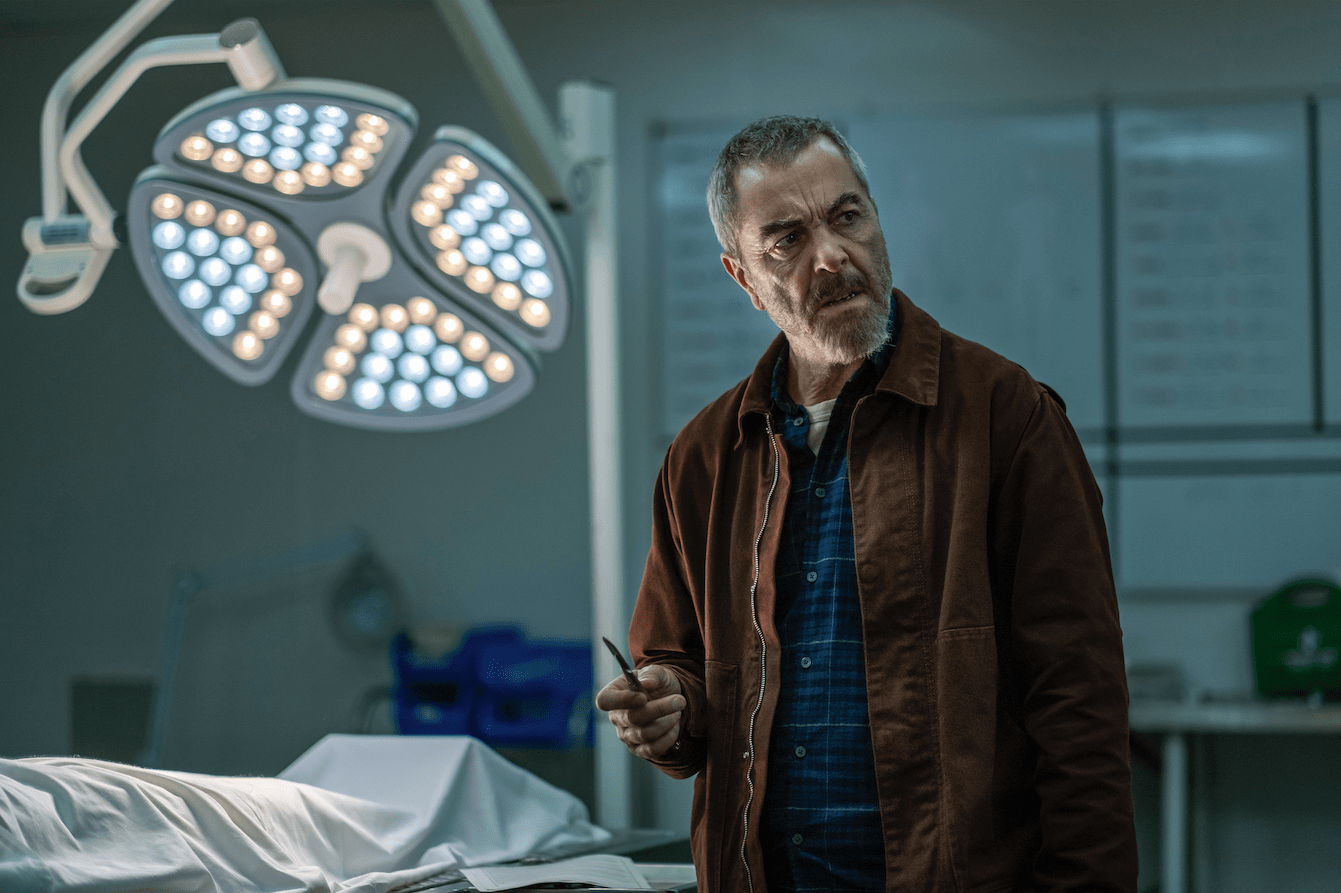 Suspect (2022)
James Nesbitt (Bloodlands) plays detective Danny Naylor, a man whose life changes after a routine trip to the morgue for an ID check. Instead of another anonymous corpse, the body turns out to be that of his estranged daughter Christina (Imogen King). Initial findings point to suicide, leading Naylor on a journey to find out what was going on in her life and how it could have ended so tragically.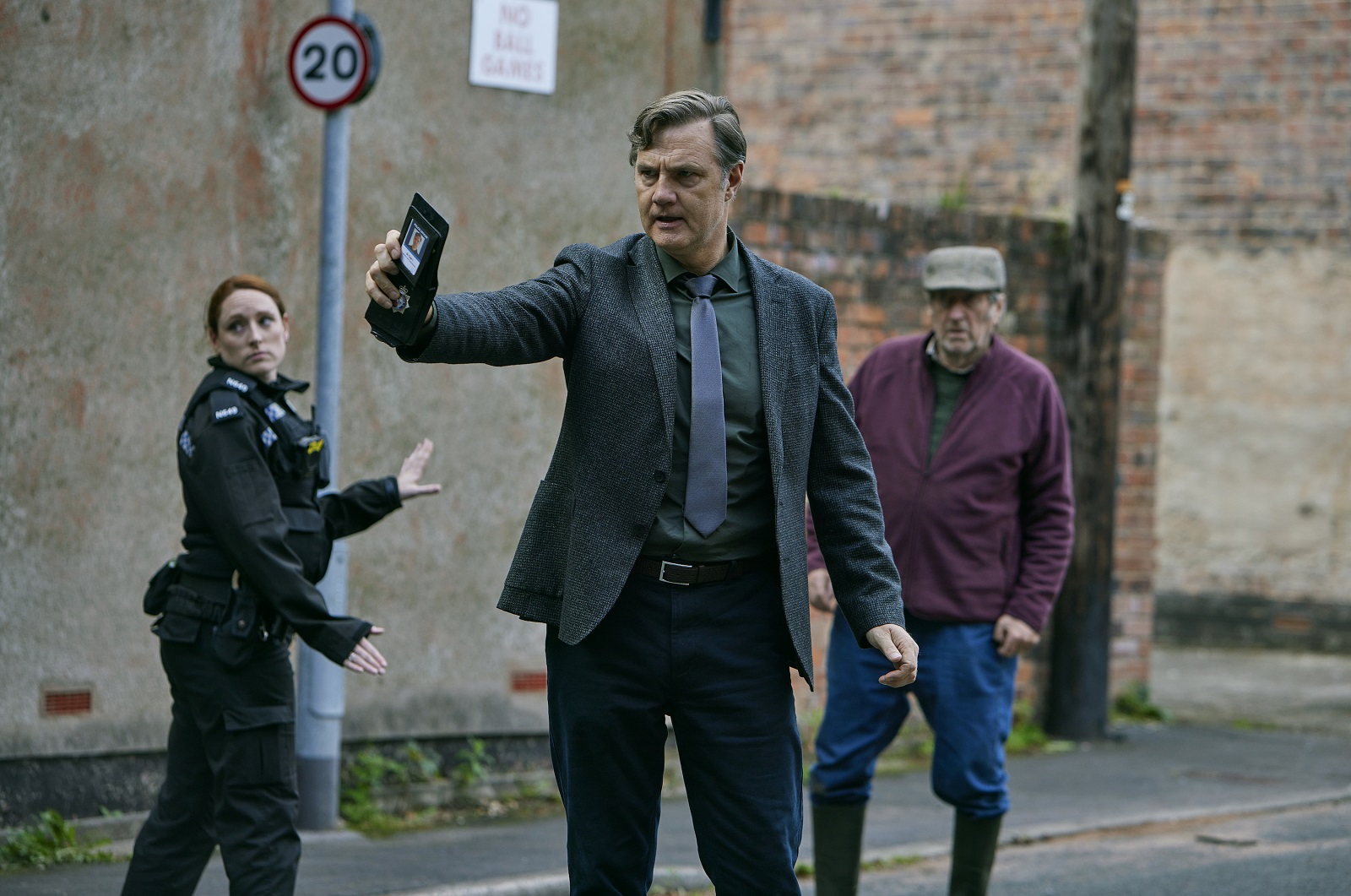 Sherwood (2022)
Inspired by real-life murders in Nottinghamshire back in 2004, this series dives into the world of miners, covert police, and union activists. A complex political past means that the industrial villages around Sherwood Forest have often been divided communities.
When two local residents are murdered, old wounds are reopened and the community feels the strain. Everyone is suspicious and under suspicion, and no one can be trusted – especially not the authorities. Police chief Ian and London Met officer Kevin will have to solve the case and unravel the lies if the community is to heal.
The series is a who's who of British acting talent, with a cast that includes David Morrissey (Men Behaving Badly), Lesley Manville (Mum), Robert Glenister (Hustle), Kevin Doyle (Downton Abbey), Philip Jackson (Agatha Christie's Poirot), and Joanne Froggatt (Downton Abbey).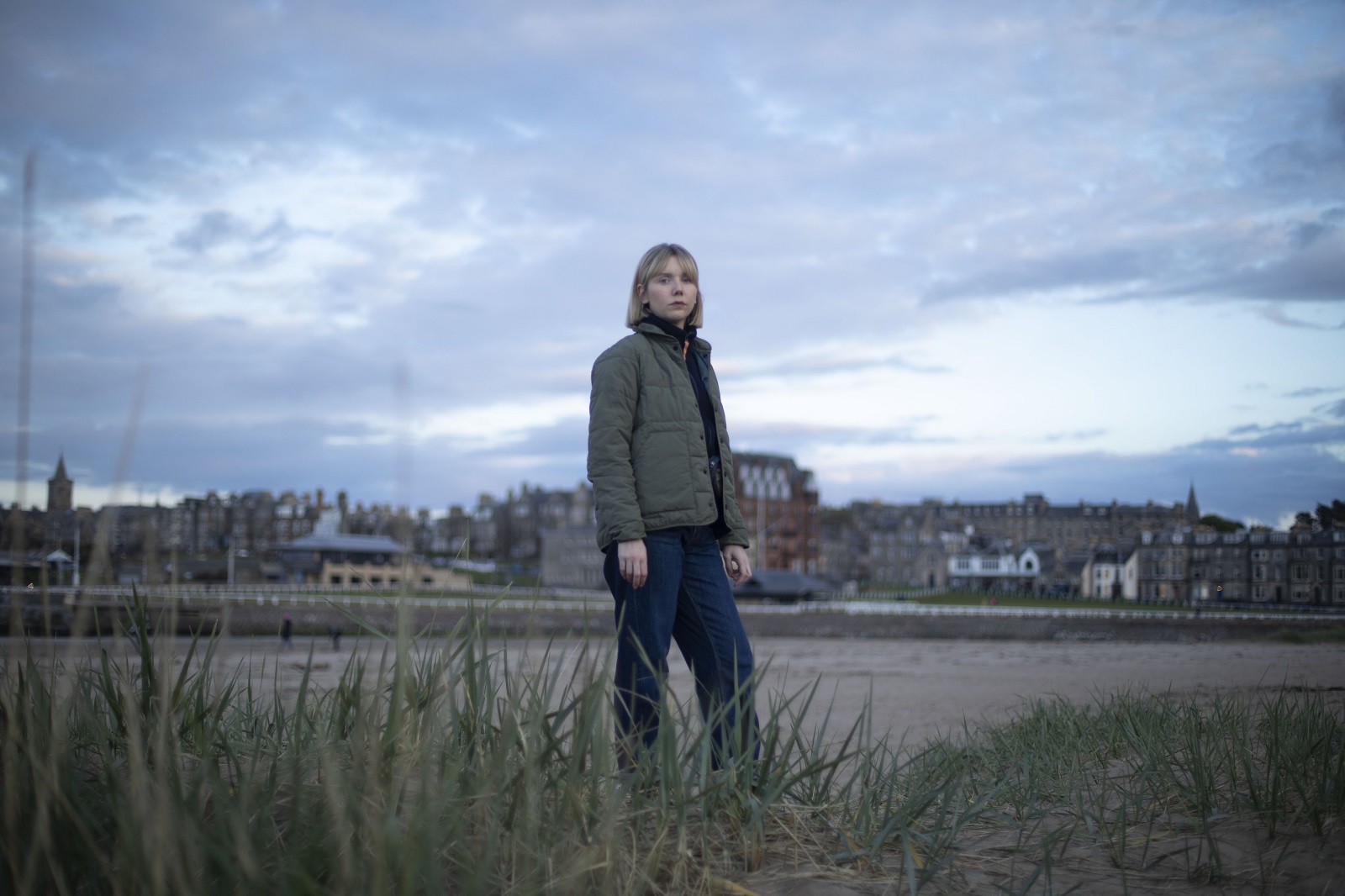 Karen Pirie (2022)
Lauren Lyle (Outlander) stars in this adaptation of Scottish author Val McDermid's Karen Pirie series. The first series will adapt her novel The Distant Echo.
When teenager Rosie Duff (Anna Russell-Martin, Casualty) was found brutally murdered in the Scottish university town of St Andrews back in 1996, it was assumed to be the work of three drunken students who were discovered at the scene, claiming to have found her body. With minimal forensic evidence, however, no charges were brought and the case stalled.
Twenty-five years later, someone is trying to suppress the case. Do the three men know more than they had shared? Was the original investigation botched? Can Karen uncover the truth?
RELATED: 19 of the Best Scottish Mysteries & Crime Dramas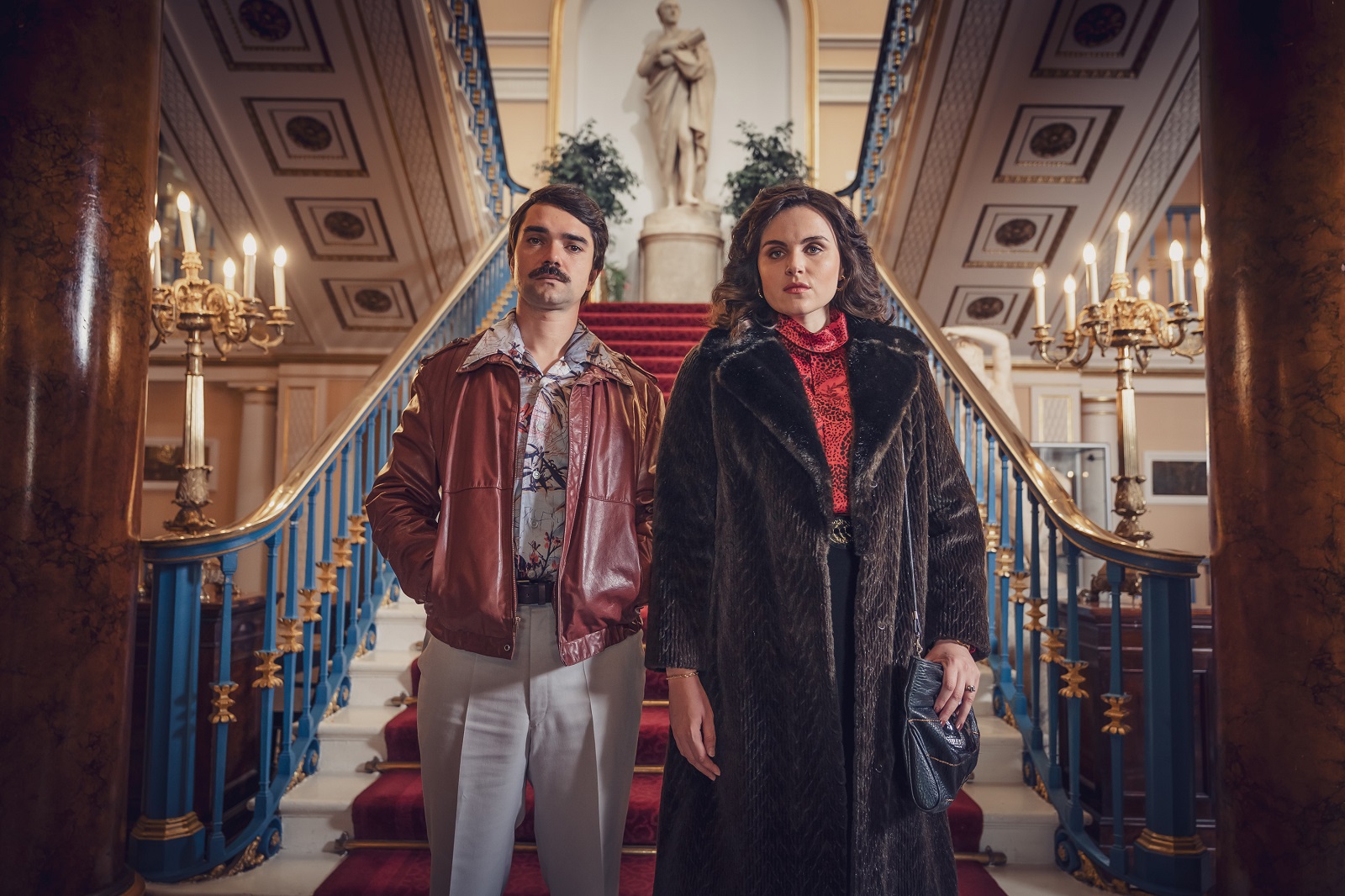 The Curse (2022)
This 1980s-based period drama follows a group of hopeless East London criminals as they become embroiled in one of the largest gold heists ever to occur. Based on the true story of the Brink's-Matt robbery of 1983, it's a fun tale of inept criminals failing upwards.
The series is written by the combined multi-BAFTA winning talents of Tom Davis and director James De Frond (Murder in Successville, King Gary), and Allan Mustafa, Steve Stamp and Hugo Chegwin (People Just Do Nothing) who also star alongside Davis as the calamitous cockney clowns. Karen Pirie writer and Father Brown actress Emer Kenny also appears.
RELATED: 9 of the Most Delightfully Absurd British Mysteries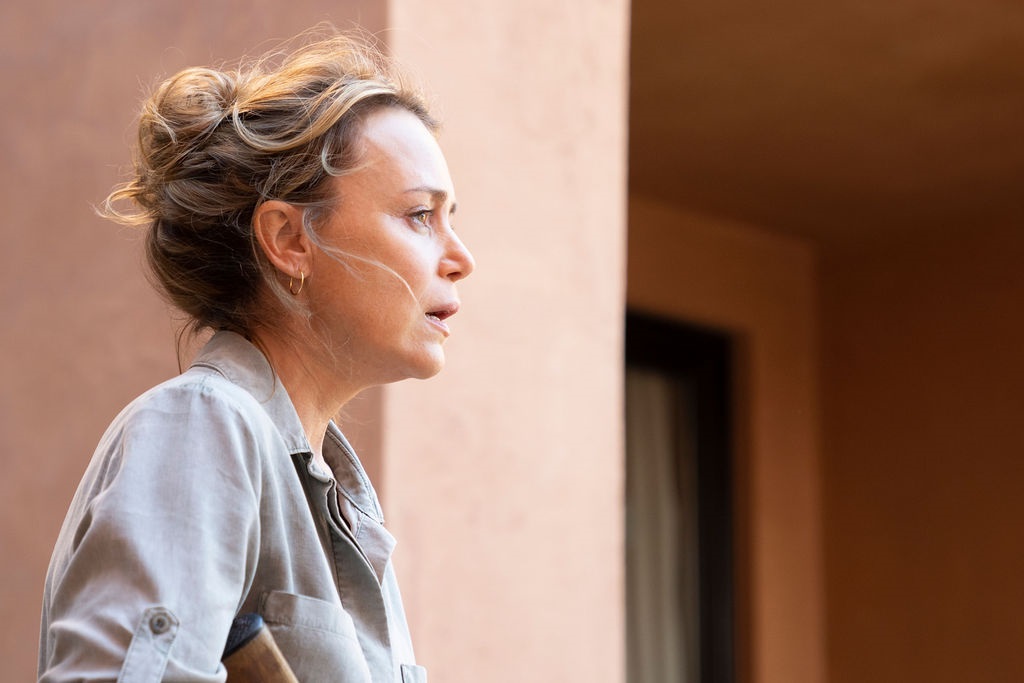 Keeley Hawes (Bodyguard, The Durrells) stars in this action thriller by author Louise Doughty (Apple Tree Yard). It's a tale of a holiday gone wrong, where a group of gunmen take over a resort and hold everyone hostage. As holidaymakers are forced to make life and death decisions in an instant, a tale of trauma and resilience unfolds.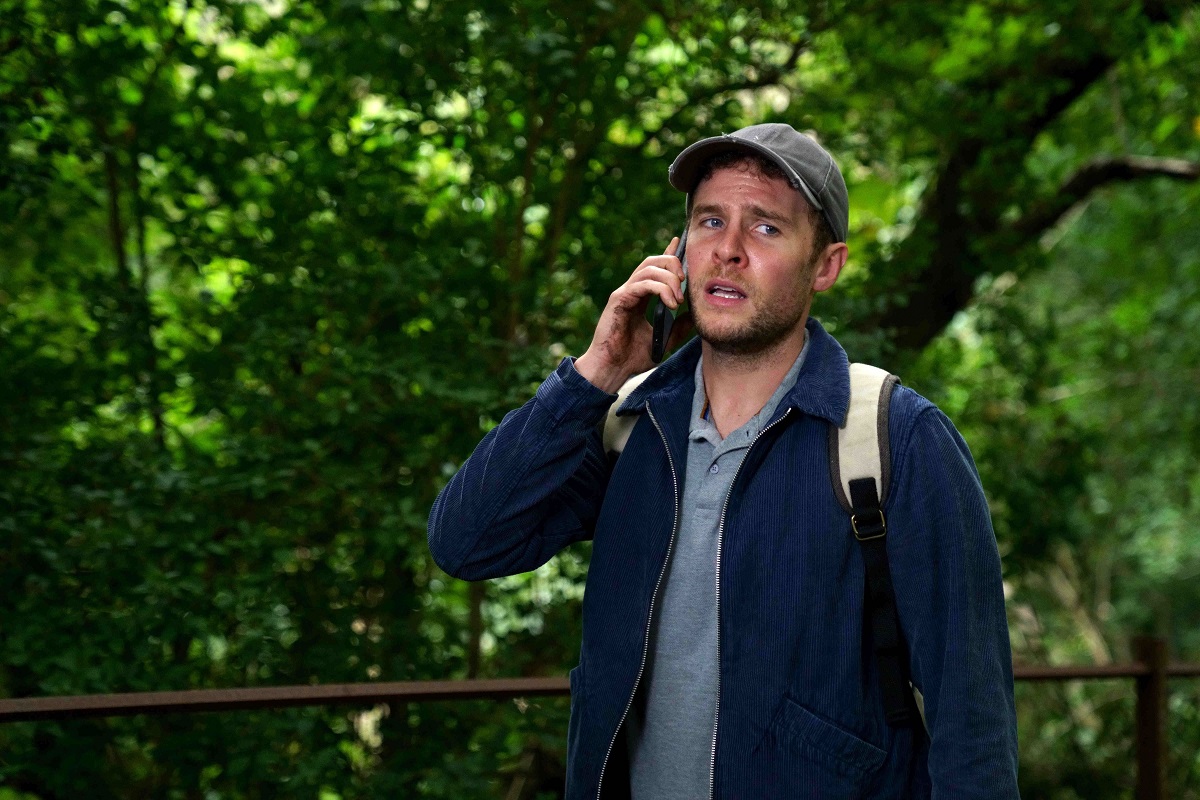 The Control Room (2022) – DECEMBER 28th
Set in Glasgow, this three-part thriller follows Gabe (Iain De Caestecker), an emergency call handler for Glasgow's ambulance services. When he gets a desperate call from a woman who seems to know him, his life changes forever. Under great pressure to figure out who she is, his actions could have devastating consequences for everyone involved.
RELATED: 14 of the Best Psychological Thrillers of British TV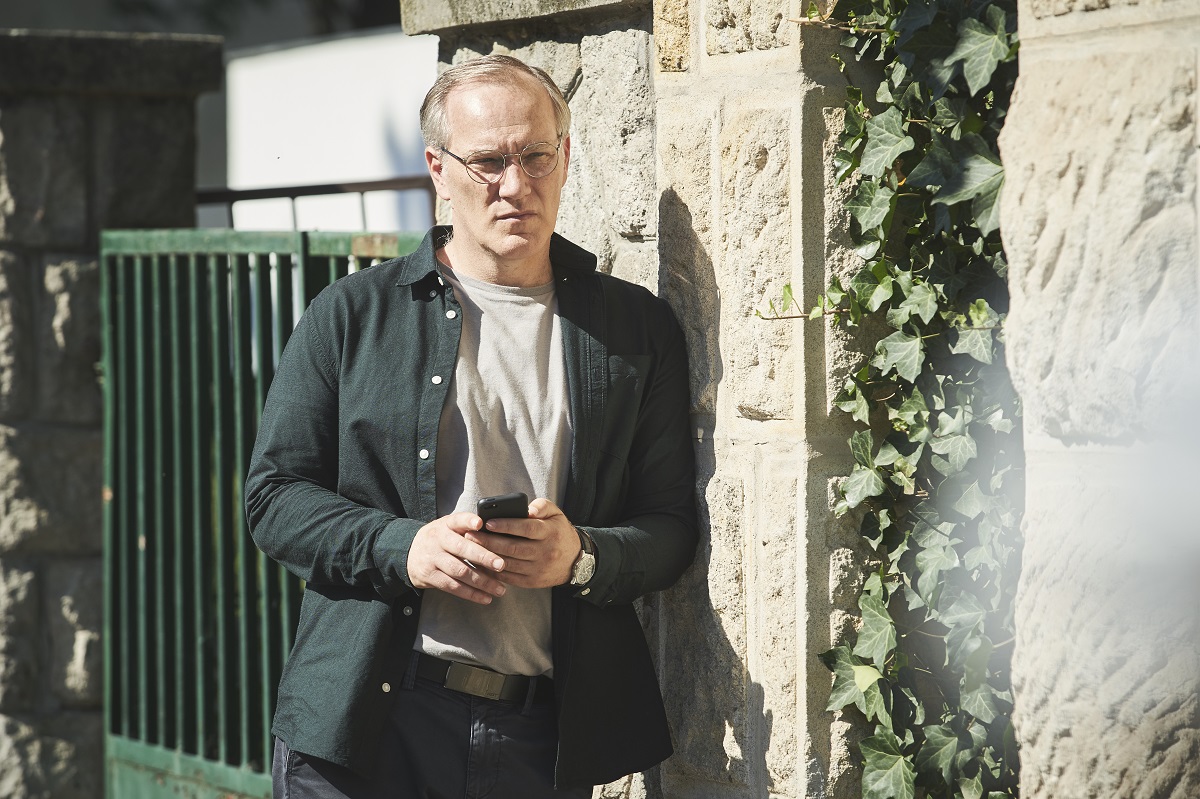 Deadline – DECEMBER 29TH
When Natalie Varga (Charlie Murphy, Happy Valley) is accused of murdering her wealthy husband, disgraced investigative journalist James Alden (James D'Arcy, Broadchurch) is drawn to her case. In a mystery that stretches from London to Hungarian high society, Alden is certain there's more to the case than meets the eye.
Though his confidence is shaky after a case that saw a murderer go free, Natalie sees him for the journalist he used to be – and her case may offer the redemption he seeks.
The Best Older Shows to Arrive on BritBox in 2022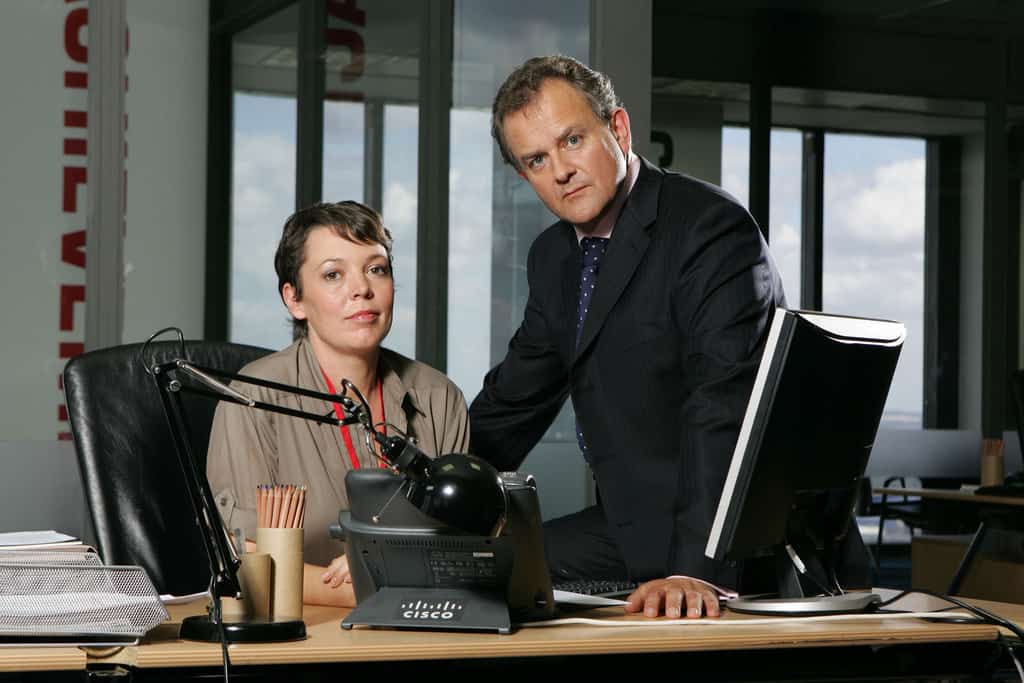 Twenty Twelve (2011 – 2012)
Hugh Bonneville, Olivia Colman, and Jessica Hynes are among the stars of this mockumentary-style series about the team responsible for planning the 2012 London Olympics. Together, they'll deal with everything from horse dung to traffic light timing.
RELATED: 20 Hilarious British TV Workplace Comedies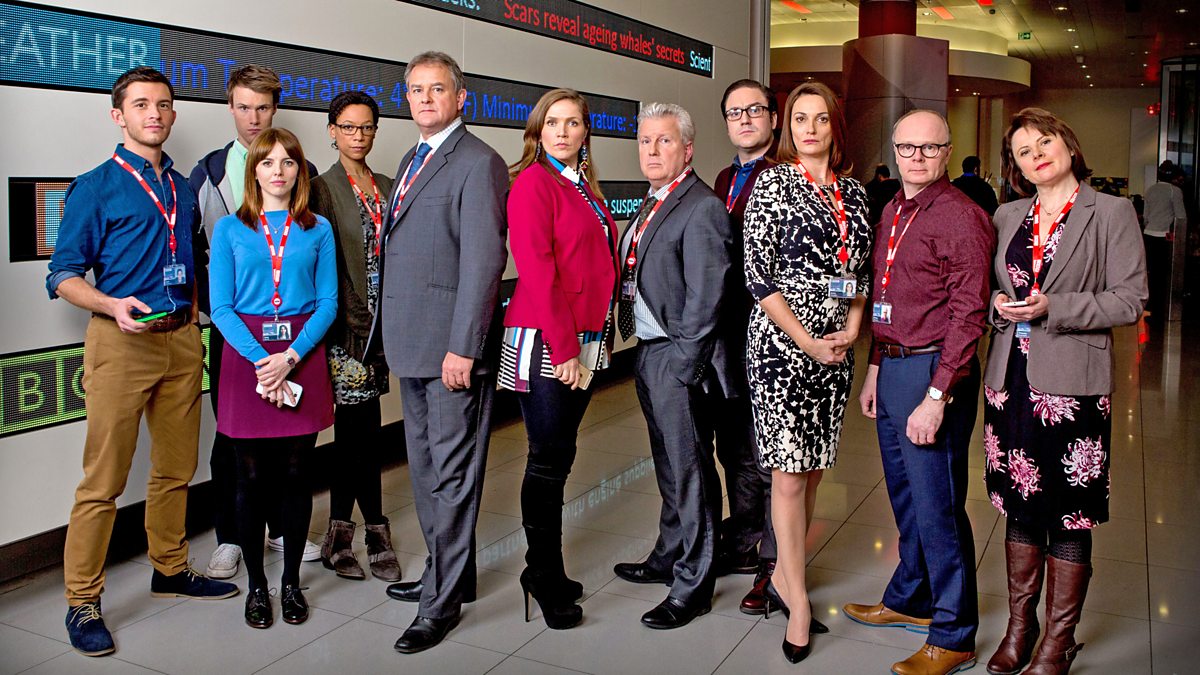 W1A (2014 – 2017)
Hugh Bonneville returns as Ian Fletcher, the hilariously inept former head of the Olympic Deliverance Commission (in Twenty Twelve). This time around, he's taking up the position of Head of Values at the BBC. Now, he's handling things like salary scandals, age discrimination accusations, and suggestions of anti-Cornish bias.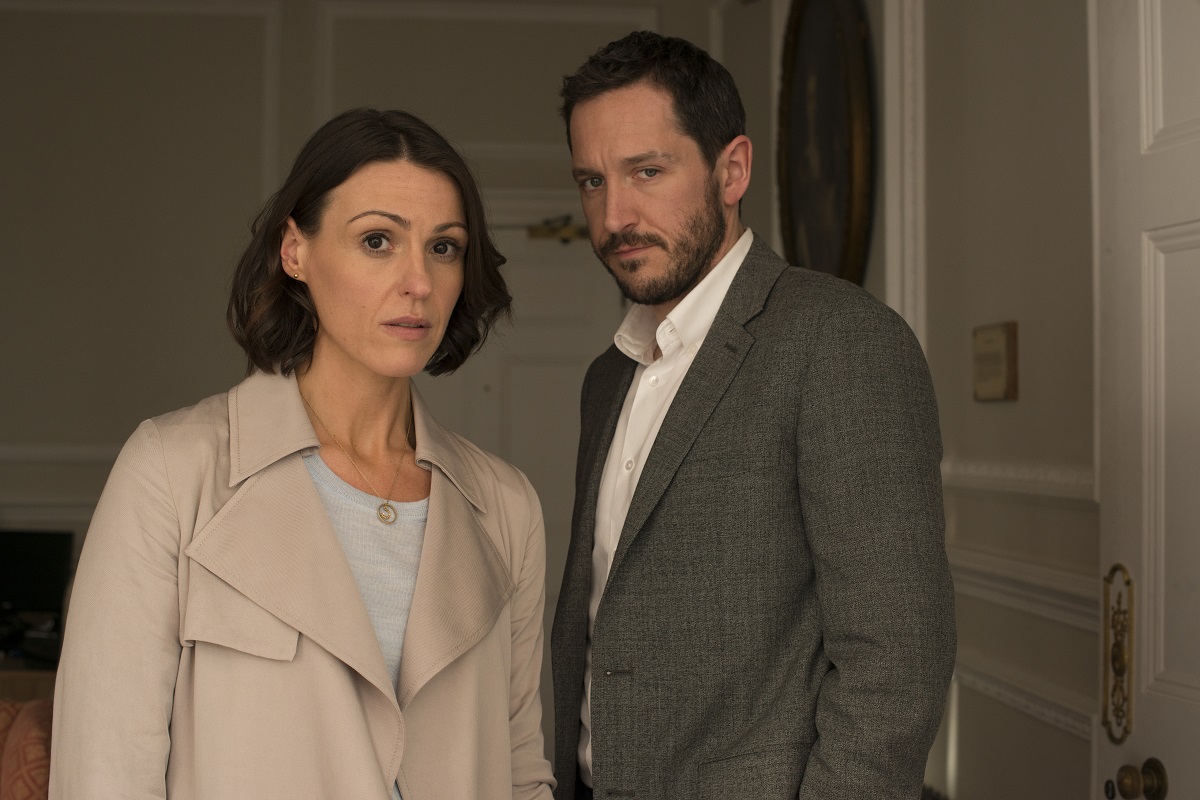 Doctor Foster
Dr. Gemma Foster (Suranne Jones, Scott & Bailey) seems to have it all – a beautiful home, a happy marriage, a family, and a great career. Unfortunately, that all falls apart when she begins to suspect her husband Simon (Bertie Carvel, Dalgliesh) of having an affair.
RELATED: 14 of the Best Psychological Thrillers of British TV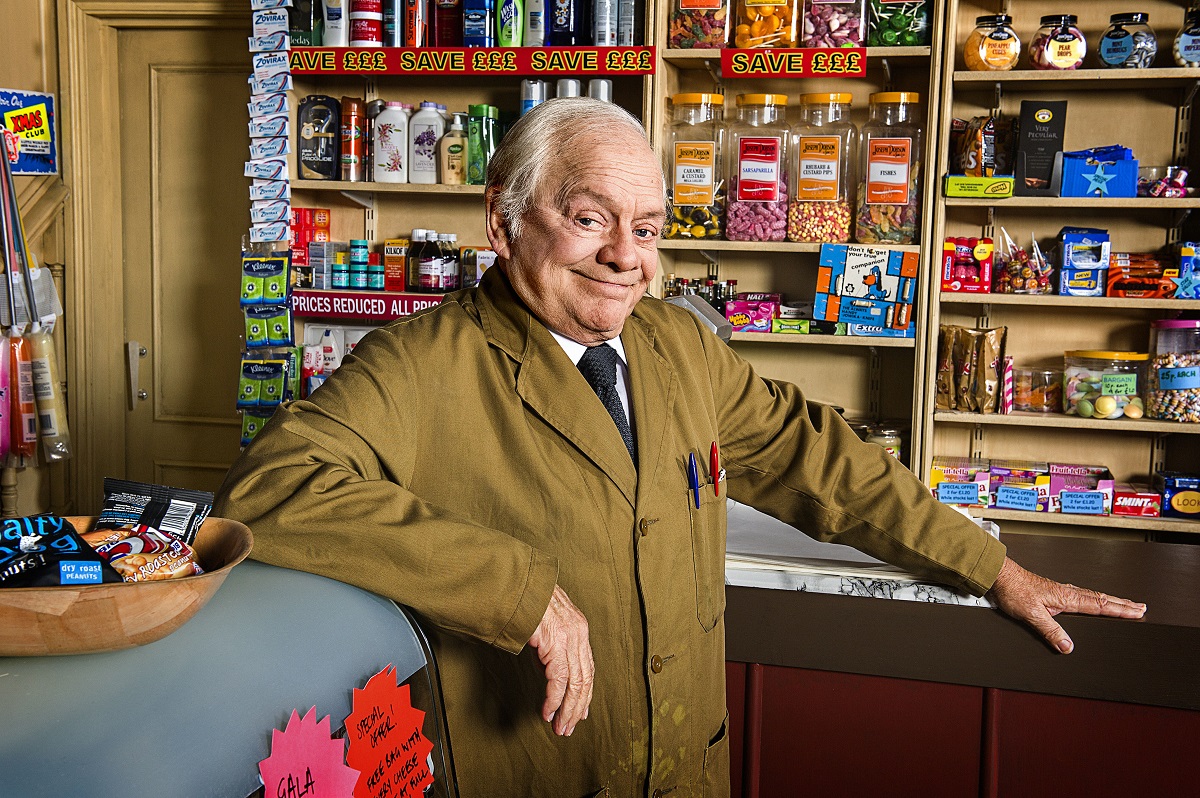 Still Open All Hours, Seasons 1-6 (2013 to 2019)
This series is a follow-up to the immensely popular Brit-com classic Open All Hours. Written by Roy Clarke (Keeping Up Appearances, Last of the Summer Wine), the series sees Sir David Jason returning as shopkeeper Granville, now the proprietor of the South Yorkshire shop once owned by his uncle.
Granville runs the shop with his son Leroy, the result of a romantic encounter decades earlier. Though his son has plenty of romantic success, Leroy's own efforts to woo his old flame Mavis are constantly thwarted by her protective sister Madge.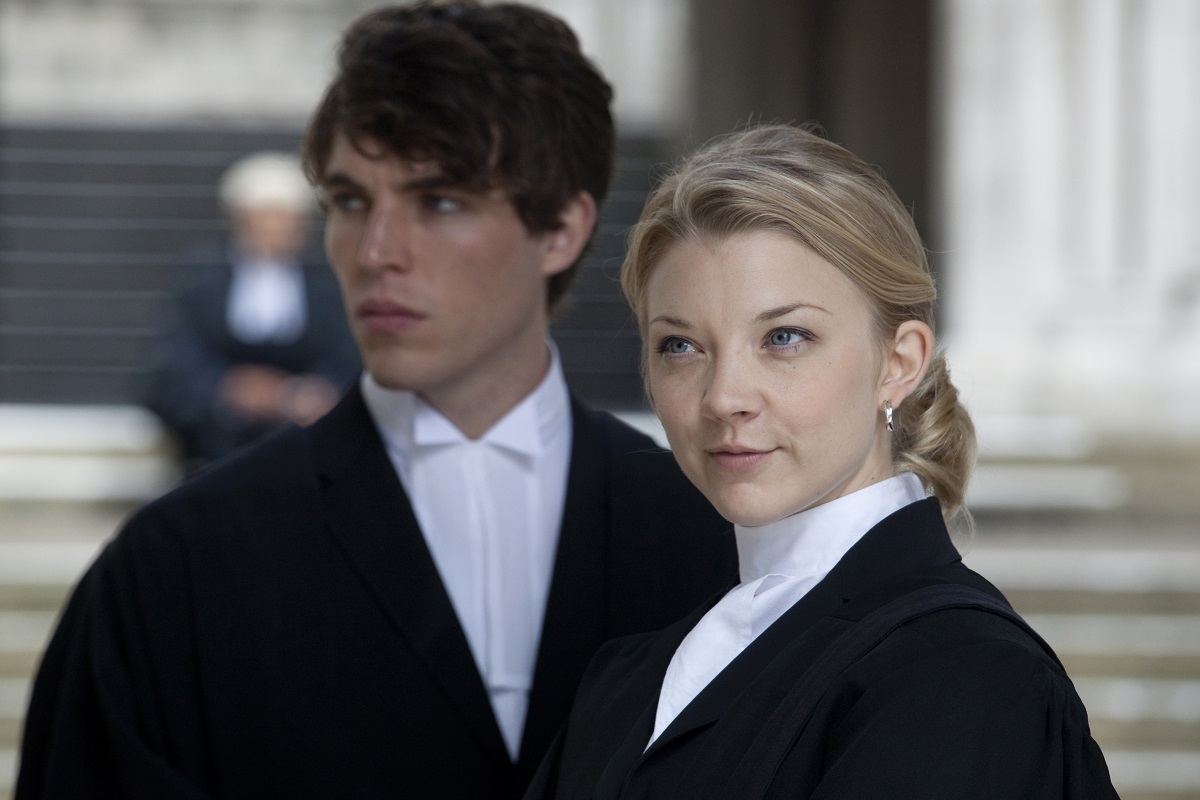 Silk
This fast-paced legal drama looks at the lives of the highly-educated professionals working on the front lines of criminal law. Maxine Peake stars as Martha Costello, a defense barrister with a history of defending the poor and downtrodden. She wants nothing more than to become a member of the Queen's Counsel, but she's not the only one after the position.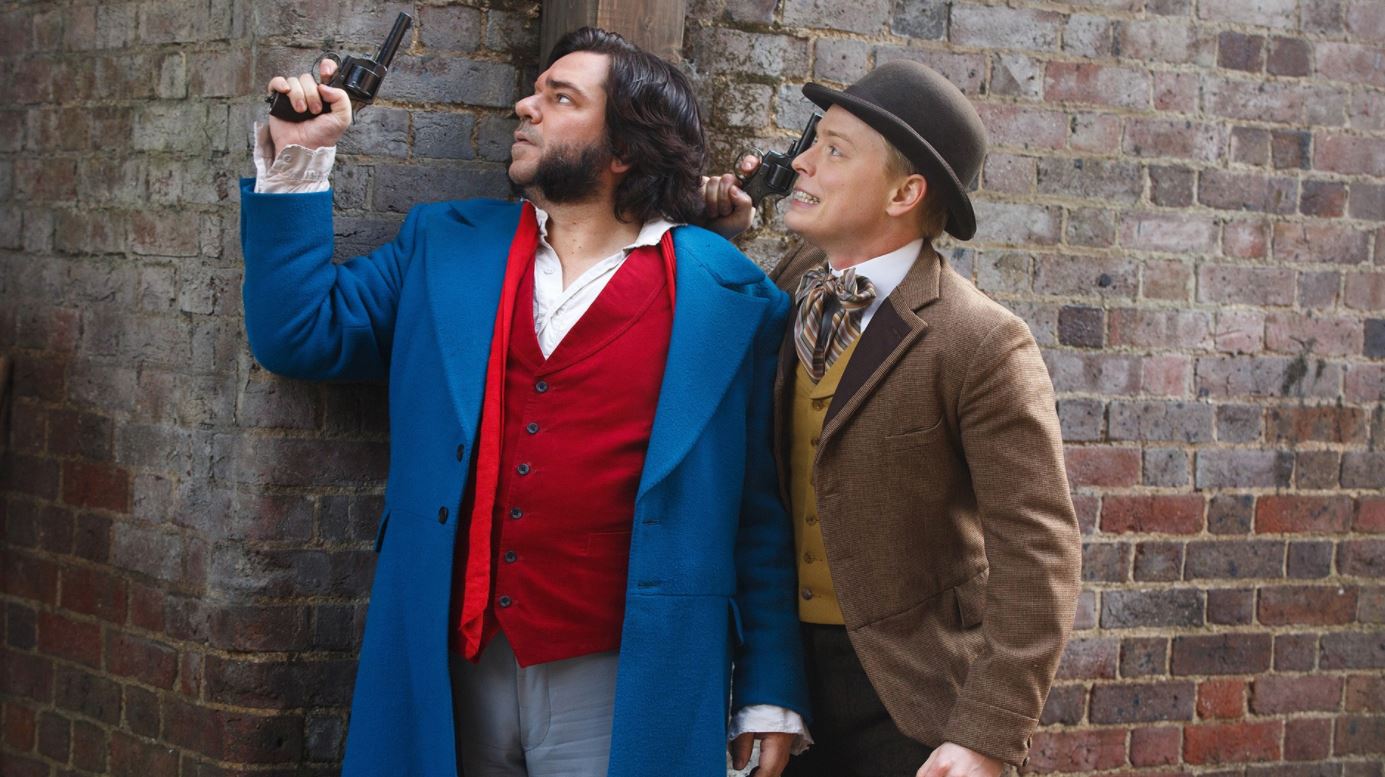 Year of the Rabbit
This period comedy follows washed-up boozehound DI Rabbit (Matt Berry, The IT Crowd) as he investigates unusual crimes in Victorian England. Helping him out are DS Wilber Strauss (Freddie Fox) and Sergeant Mabel Wisbech (Susan Wokoma) – daughter to the police chief and Britain's first female officer.
A number of British TV favourites, including Paul Kaye (Game of Thrones), Keeley Hawes (Bodyguard), and Sally Phillips (Miranda), appear.
RELATED: 30+ Victorian-Era British TV Shows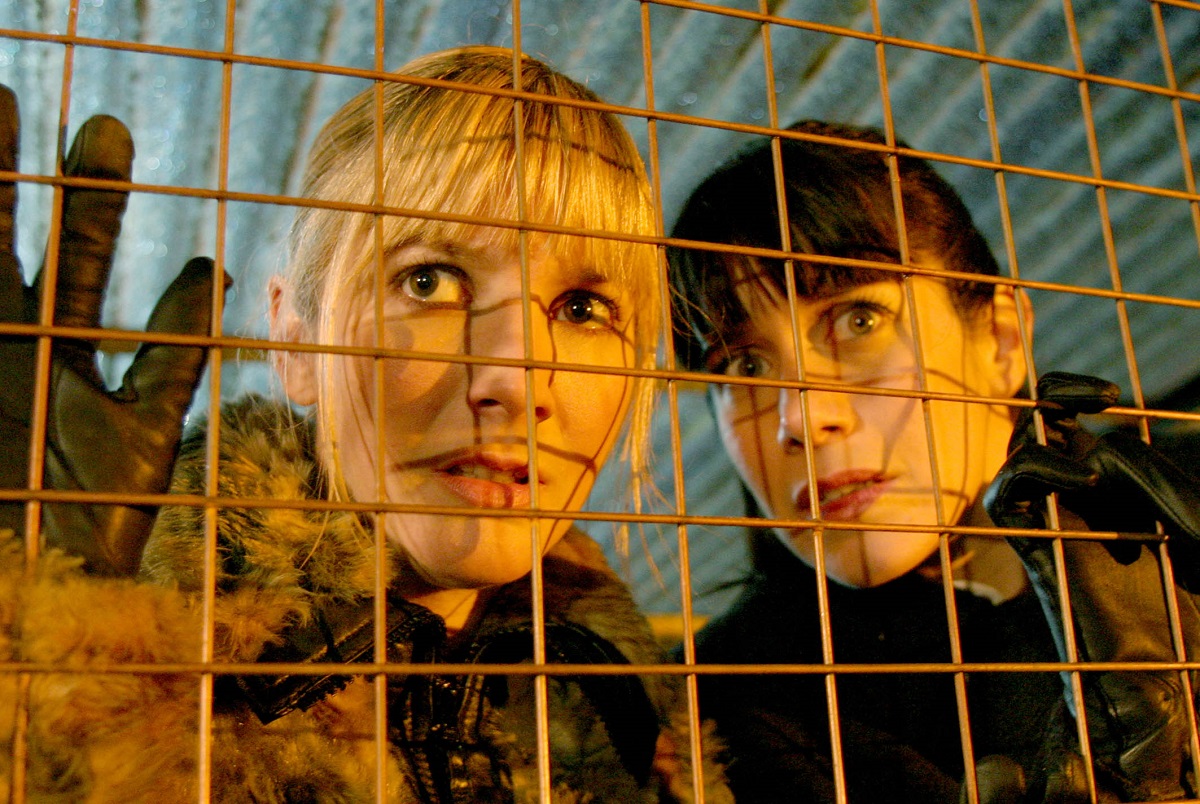 Murder in Suburbia
Caroline Catz (Doc Martin) and Lisa Faulkner (Spooks) star in this playful crime drama about two women with a knack for uncovering the truth about challenging homicide cases in suburban Middleford. Catz plays the diligent and meticulous DI Kate Ashurst, while Faulkner plays the street smart and chaotic DS Emma Scribbins.
The series features guest appearances from much-loved actors like Edward Woodward (The Equalizer), Olivia Colman (The Crown), Lynda Bellingham (Doctor Who), Phyllis Logan (Downton Abbey) and Ralph Ineson (The Green Knight).
RELATED: 30+ of the Best Female Detectives of British TV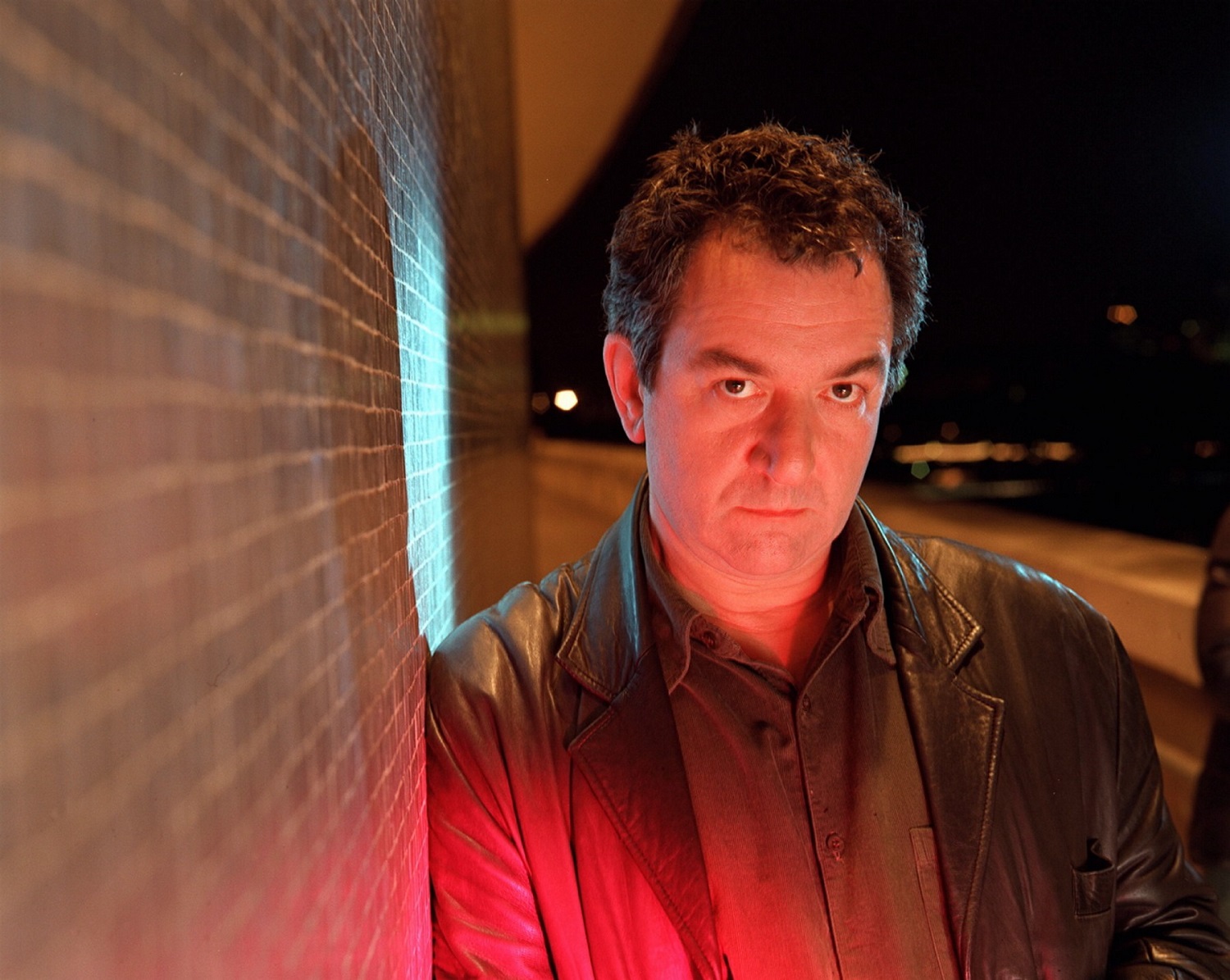 The Vice, Seasons 1-5 (1999-2003)
Set in the vice unit of the Metropolitan Police, this hard-hitting series takes a look at London's gritty underworld of prostitution, pornography, and murder. Moving seamlessly between the swankiest Park Lane hotels to the back streets of King's Cross, it's interesting not just for the crimes, but for the unique portrayal of social and class contrasts.
Ken Stott (Crime) stars as DI Pat Chappel, while Caroline Catz (Doc Martin) plays PC Cheryl Hutchins. Marc Warren (Van der Valk) also appears as PC Dougie Raymond.
RELATED: 10 of the Best British TV Shows Set in Modern London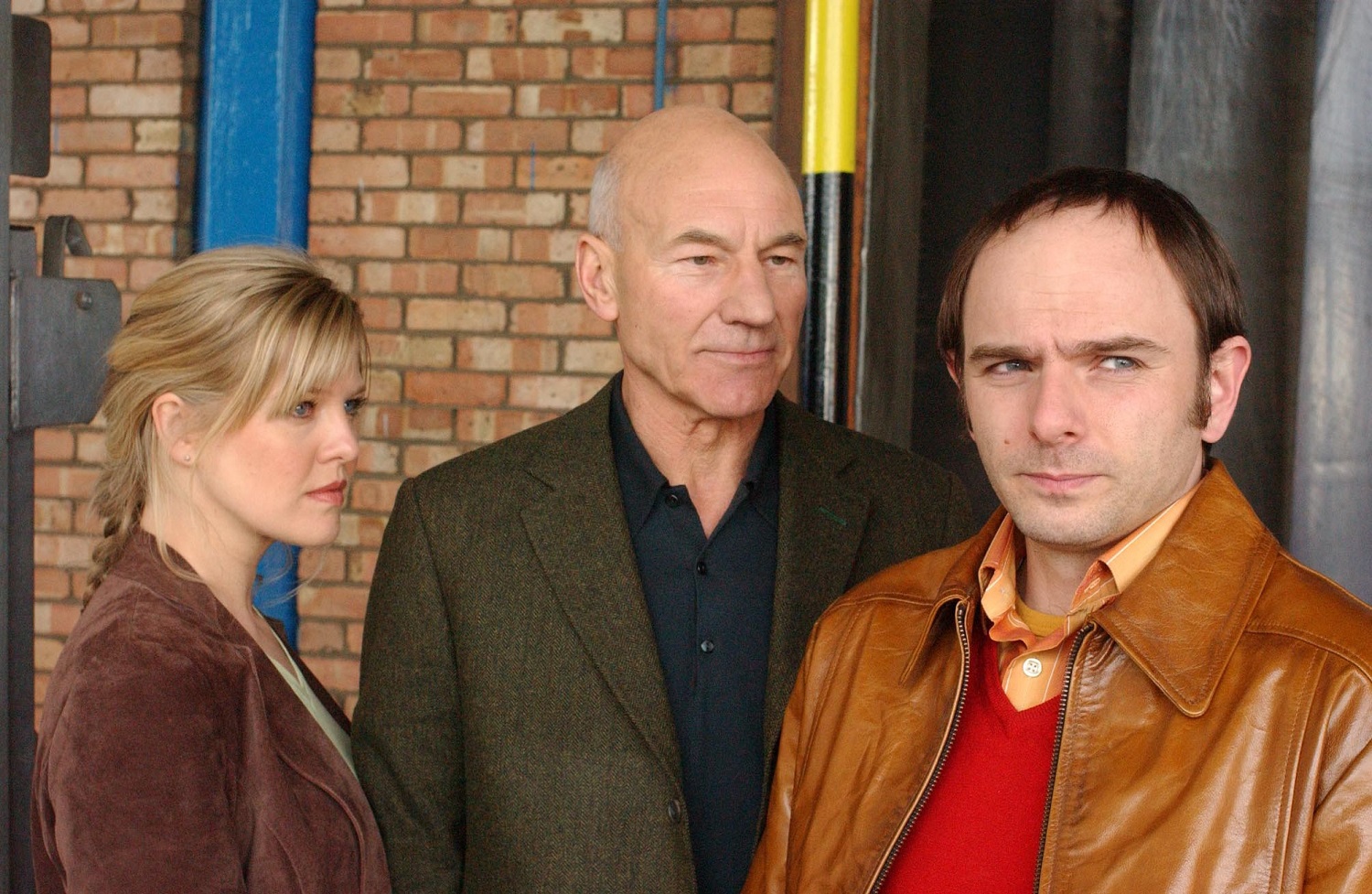 Eleventh Hour (2006)
Sir Patrick Stewart (Star Trek) stars as Professor Ian Hood, a special advisor to the Home Office on threats related to scientific advancements. As he guards against things like deadly cloned viruses, a special branch bodyguard (played by Ashley Jensen of Agatha Raisin fame) keeps him safe from those who wish to do him harm.
RELATED: The Best British TV Sci-Fi Shows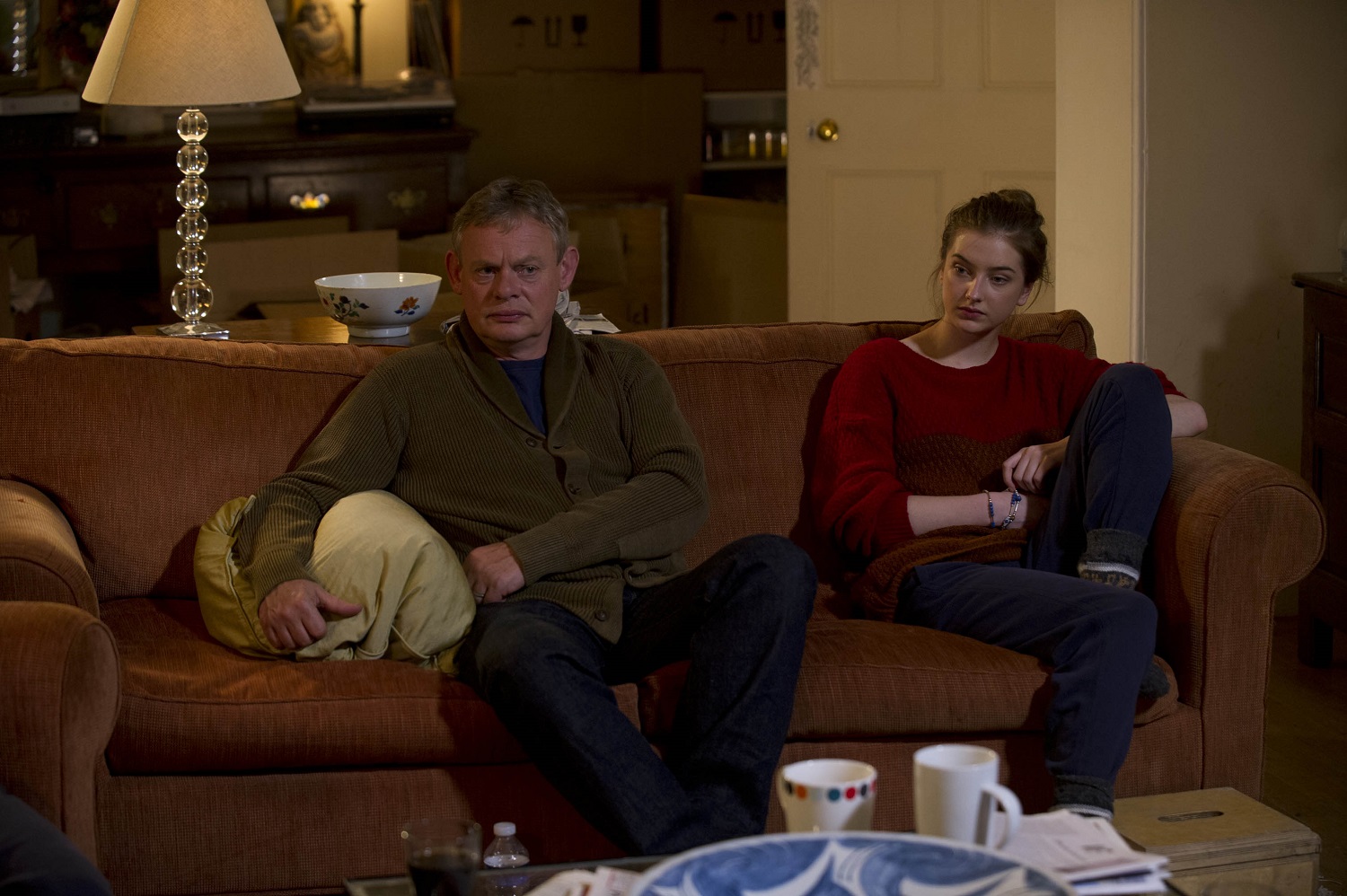 A Mother's Son (2012)
When a teenage girl is murdered, a mother of two (Hermione Norris, Cold Feet) begins to suspect that her son Jamie may have played a role in the death. Newly remarried and living in the Suffolk market town of Eastlee, she realises her son lied to her about his activities on the night of the murder.
Paul McGann (Doctor Who) plays Jamie's birth father, while Martin Clunes (Doc Martin) plays his new stepfather.
This series was later adapted to create the French series Tu es mon fils, which you can watch HERE.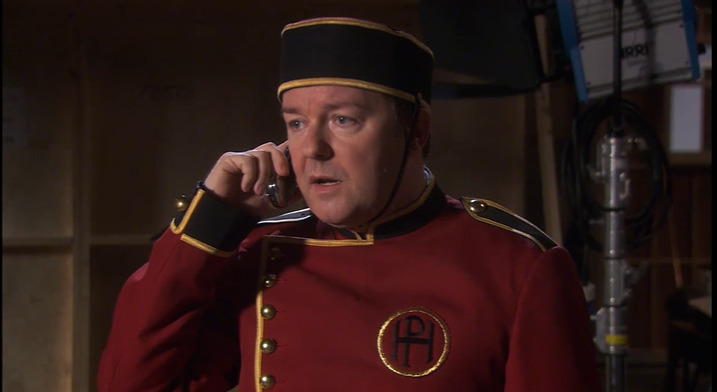 Extras (2005 to 2007)
Ricky Gervais (The Office) stars as an actor reduced to working as an extra, forever making himself look bad as he attempts to get ahead. Though he's yet to land a speaking part, his close brushes with fame convince him success is just around the corner.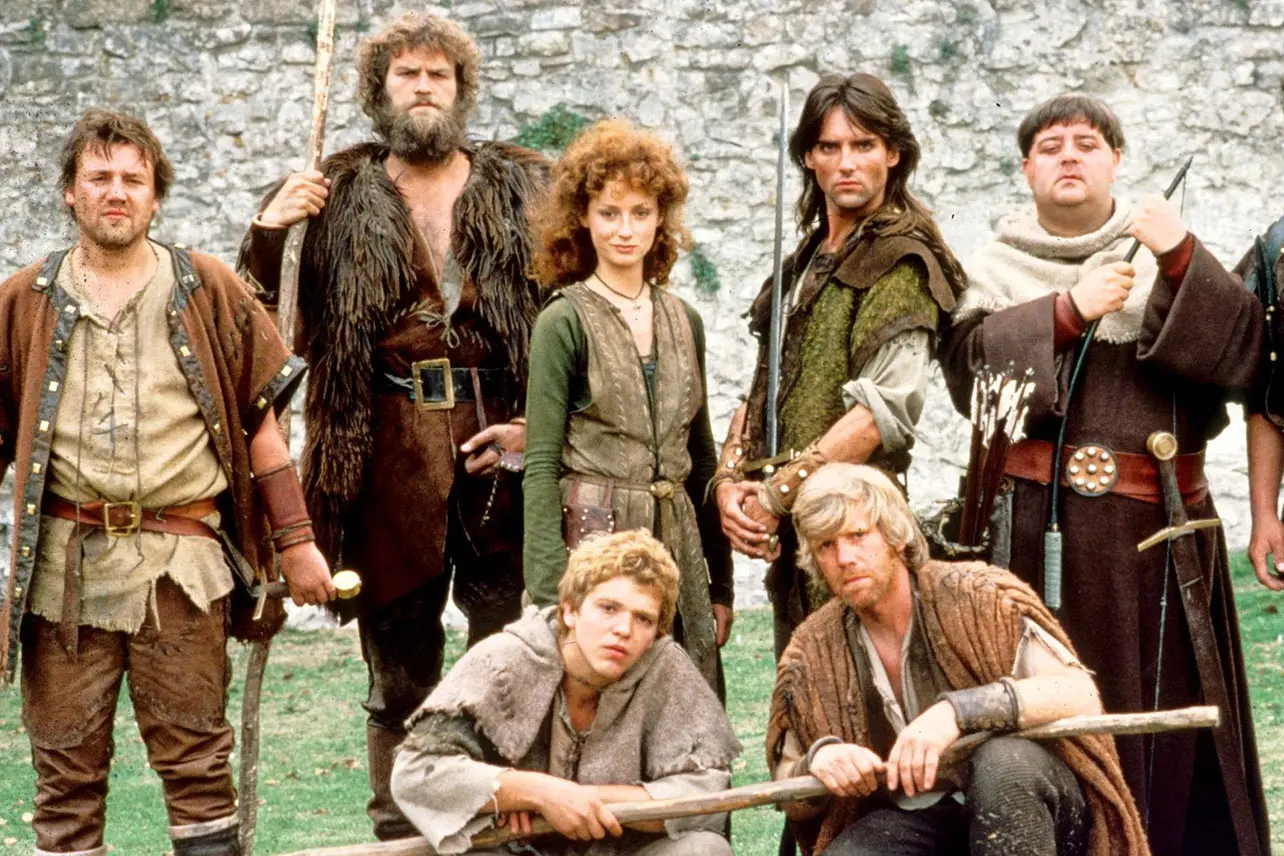 Robin of Sherwood (1984 to 1986)
Though nearly 40 years old, this British TV classic is a bit of a cult classic. It offers a retelling of the Robin Hood legend with a mix of history, pagan mythology, and modern artistic license. In it, a mystical forest being appoints men to serve as the outlaw defender of the poor and oppressed.
If you primarily watch more recent British TV shows, you probably won't recognise a whole lot of the cast members – but there are some (now) older favourites amongst the cast. Patricia Hodge (All Creatures Great & Small), Phil Davis (Trying), Philip Jackson (Sherwood, Good Karma Hospital), and John Nettles (Midsomer Murders) all make appearances over the course of the series. Martin Shaw (Inspector George Gently) even has an uncredited early role.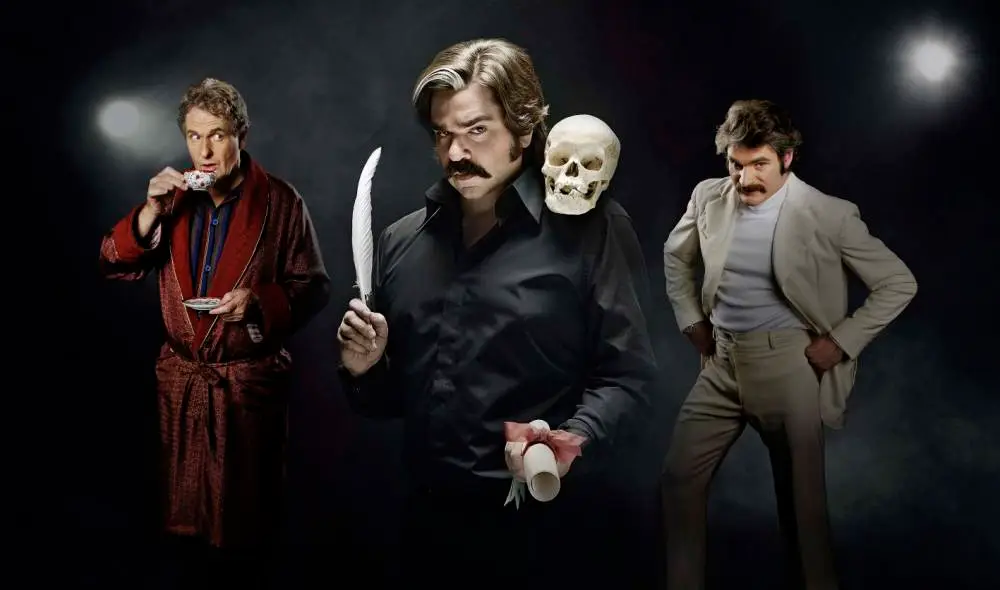 Toast of London (2013 to 2015)
This BAFTA-winning comedy sees Matt Berry (The IT Crowd) in the role of Steven Toast, an actor with more than his fair share of personal issues. Though he's a RADA-trained actor, his life is not working out as he might have hoped. His wife has kicked him out and he finds himself middle-aged and living with a roommate.
His old-school agent is as much hindrance and help, and his strange flatmate always manages to complicate his life. All he wants is for the world to finally recognise and reward his acting talent.
RELATED: 14 of the Best New & Current British Comedies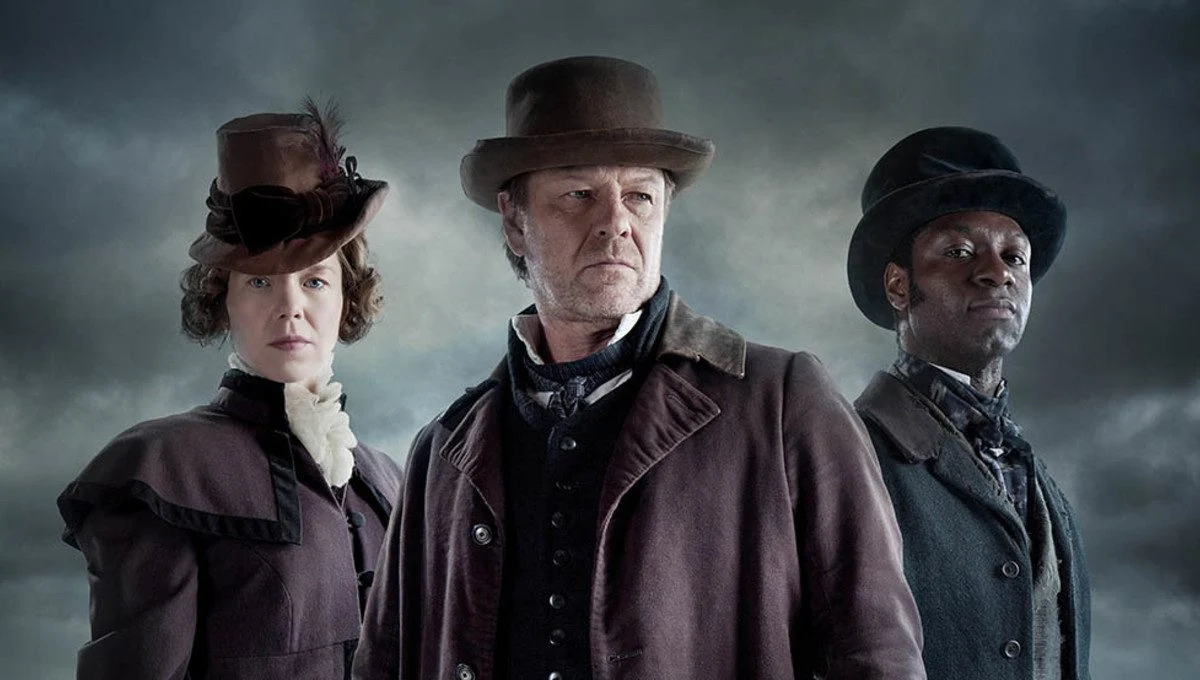 The Frankenstein Chronicles (2015 to 2017)
Inspector John Marlott (Sean Bean, Time) makes a horrific discovery, finding a corpse that's actually made up of parts from eight different missing children. The series follows along as he attempts to hunt down the serial killer responsible for the depraved crime.
RELATED: 50+ Spooky British TV Shows & Movies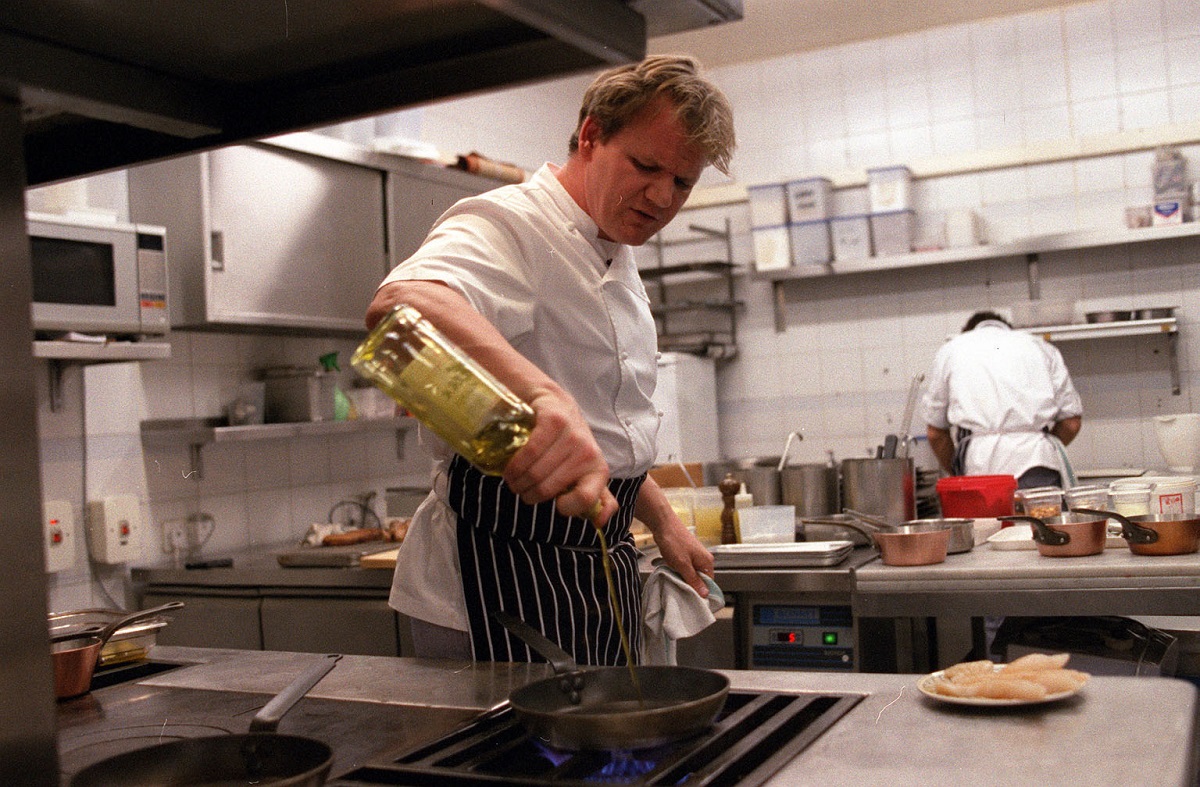 BritBox's Cookery Programme Extravaganza
This one's not a single show, but rather a collection of more than a dozen British cookery shows all released on a single day in November. You can view the full list on the November 2022 BritBox schedule HERE under November 18th.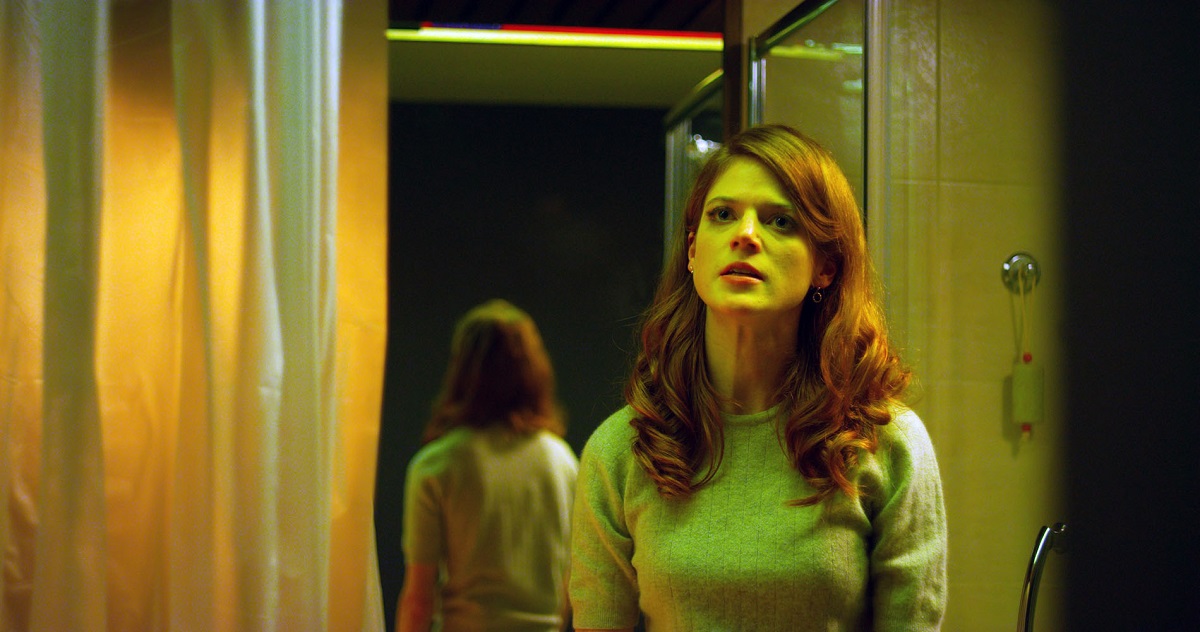 Utopia (2013 to 2014)
When an otherwise unconnected group of people find themselves in possession of a legendary graphic novel called Utopia, they're forced to go on the run from a murderous organisation known as The Network. They don't know the how or why of their situation, only that the organisation is big, powerful, and willing to stop at nothing to get to Utopia.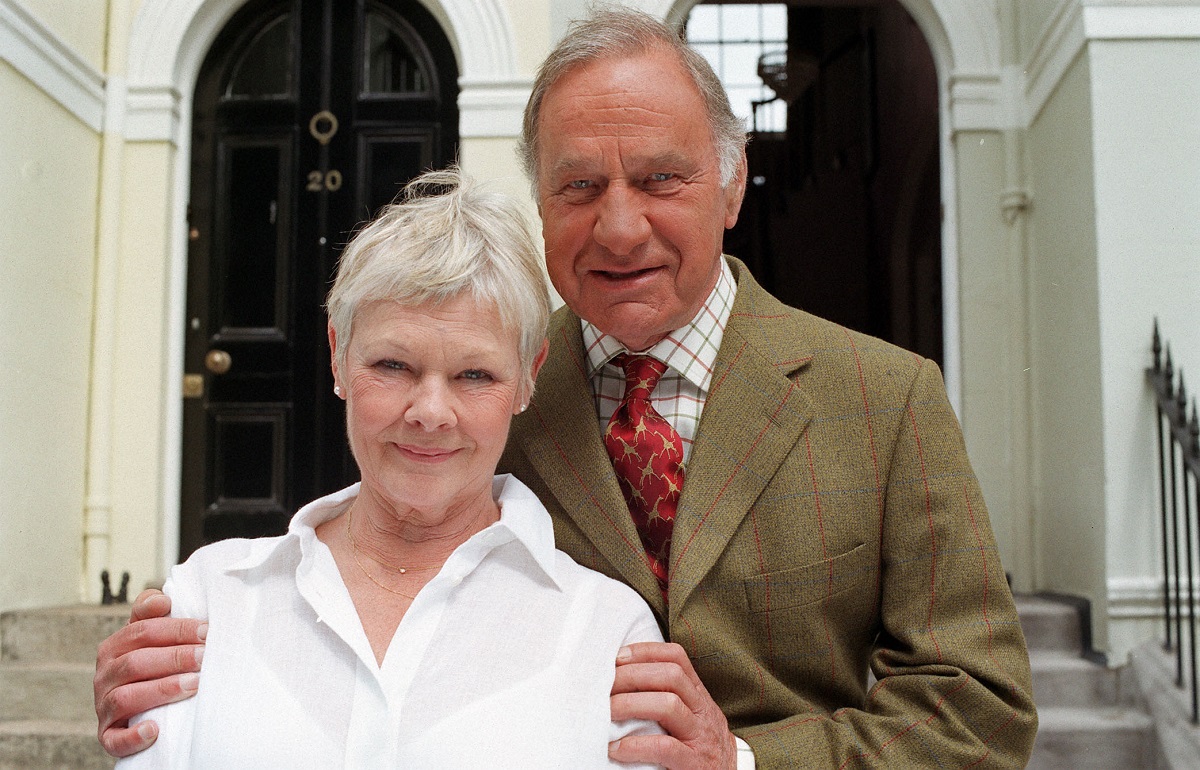 As Time Goes By Reunion Special – DECEMBER 6th
If you've watched and loved the first 9 seasons of this delightful situation rom-com, you'll enjoy this 4-part reunion special that sees Lionel and Jean back together again.
RELATED: 13 of the Best British TV Shows Featuring Late(r) in Life Romance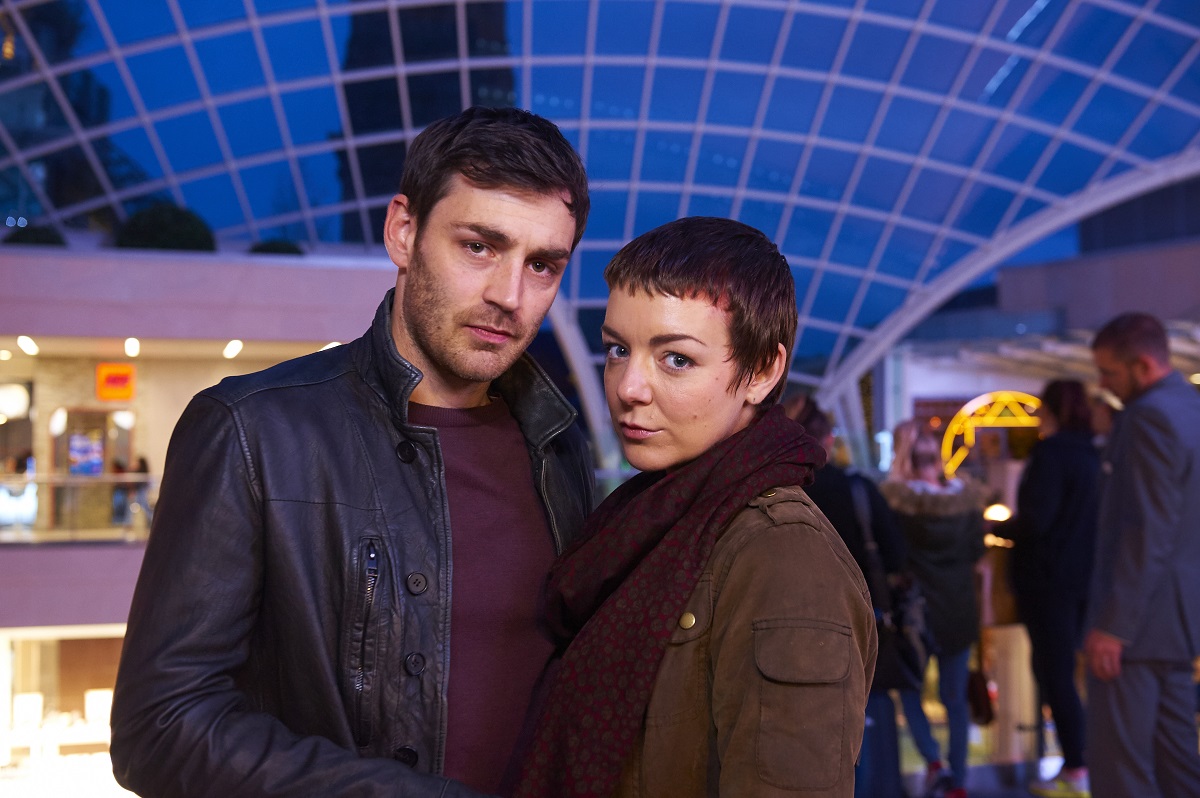 Black Work (2015) – DECEMBER 13TH
Sheridan Smith (Gavin & Stacey) stars as a widowed policewoman trying to figure out who killed her husband during an undercover operation. Blocked at every turn by senior officers, her only ally is friend and colleage Jack Clark (Matthew McNulty, The Bay).
What's Coming to BritBox in 2023?
For now, there are no schedules for BritBox's 2023 programming – it's simply too soon to have exact dates. That doesn't mean we don't have some ideas, though.
Many popular shows that have traditionally aired on BritBox have new seasons on the way. While there's been no official announcement about when or if they'll appear on BritBox, it's a fairly safe guess they'll make their way there eventually. Those shows include Vera, Death in Paradise, Shetland, The Bay, and Inside No. 9. Though popular, details about a season 5 of Shakespeare & Hathaway is still unknown.
Some of the newer shows expected on BritBox include a second season of Sister Boniface Mysteries and possibly a follow-up to Karen Pirie, given how well-received it has been.
We'll know more in the near future – and as always, you can join our newsletter if you want to stay updated about British TV premieres and viewing options for American viewers.
Need more viewing ideas while you wait? Try some of these other lists…
Save it to Pinterest!