29 British TV Shows Featuring Churches & Members of the Clergy
In some cases, we earn commissions from affiliate links in our posts.
Last Updated on January 15, 2022 by Stefanie Hutson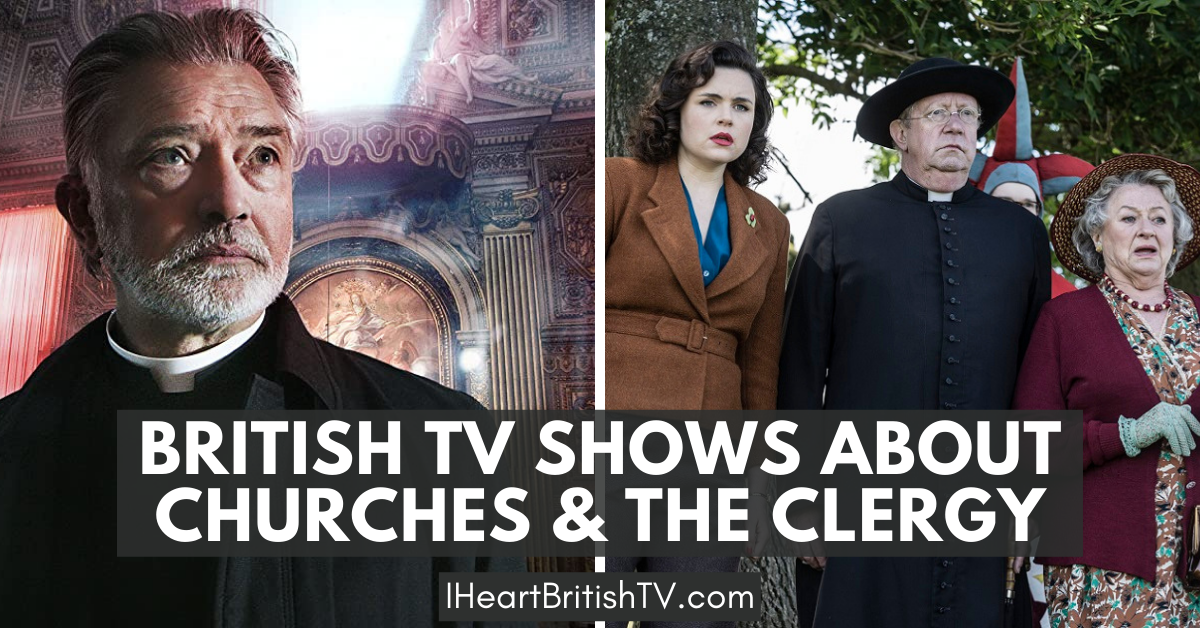 We've divided the list into two sections. In the first, you'll find shows where churches and religious life are central to the plot. In the second, we've included some shows that aren't about religion, but where there are substantial sub-plots involving religion or members of the clergy. We could probably make that section much longer, so feel free to add your suggestions in the comments.
A few of the shows on the list are set in Ireland, but we feel they belong because (a) it's part of the British Isles, and (b) many Irish shows are made with the involvement of British writers, channels, actors, or production companies.
Within their respective sections, the shows are in no particular order. Sadly, not all the shows are easy to find these days – particularly the older ones. Some are not available via any legal means, but that doesn't mean we can't request them at our favourite streaming services.
If you decide to order DVDs, make sure you look at the DVD's region encoding. NTSC is common in the Americas, while PAL is more common in Europe. Many British shows are only available in PAL format – a minor problem that can be solved with the purchase of an affordable region-free DVD player.
British TV Shows Featuring Churches, Religious Life, and Members of the Clergy
Father Brown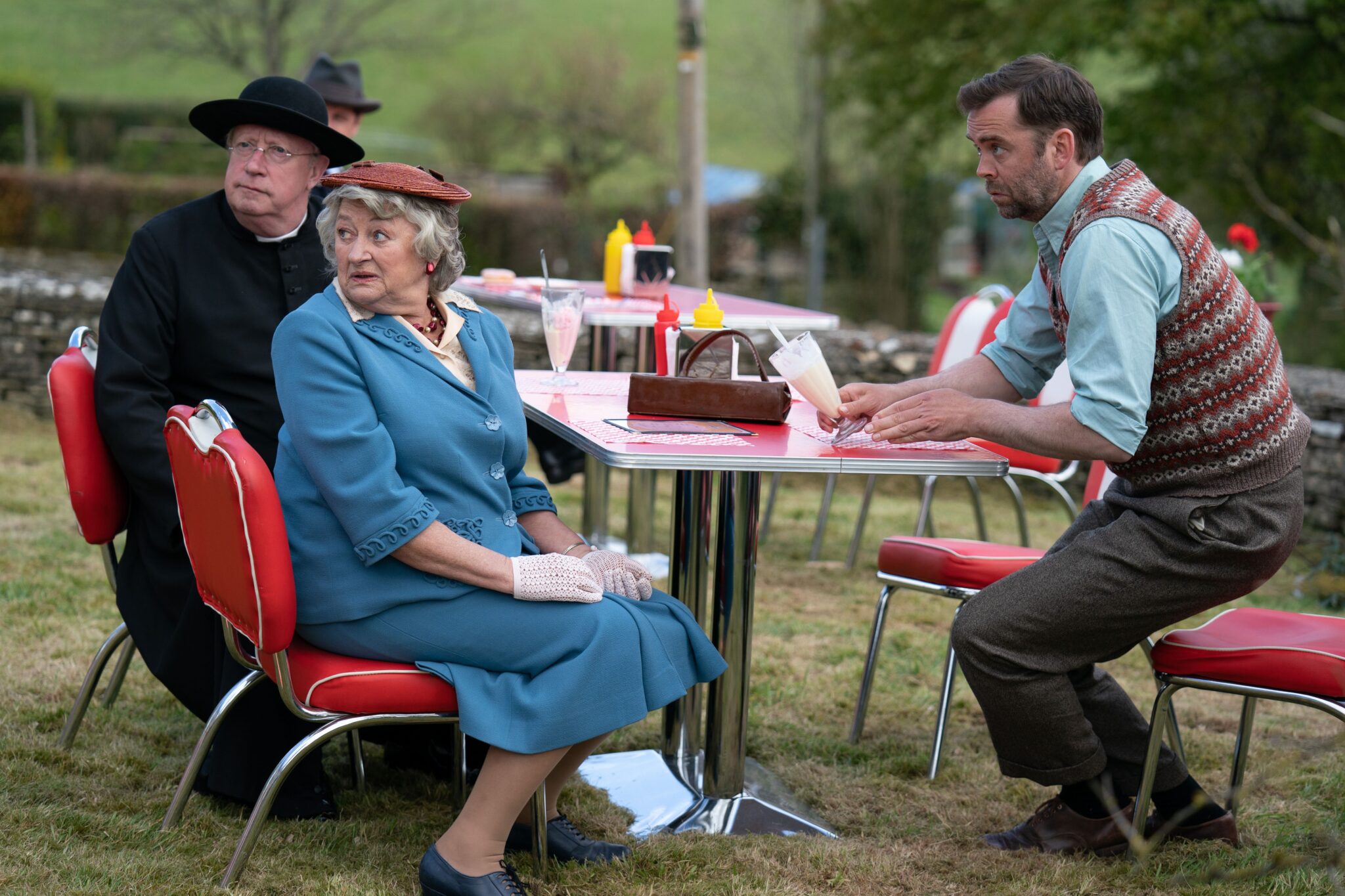 One of the most popular shows on this list, Father Brown follows the detecting adventures of a mild-mannered priest in the Cotswold village of Kembleford. Though the original stories are set in the early 20th century, the latest TV adaptation moves the action up to the 1950s – a time when the UK was still struggling to bounce back from WWII.
Like most mysteries involving vicars, this one is a cozy – complete with annoyed local police inspectors who are never quite as good as the amateur.
Watch it (NEW): Streaming | DVD
Watch it (Classic): Streaming | DVD
All in Good Faith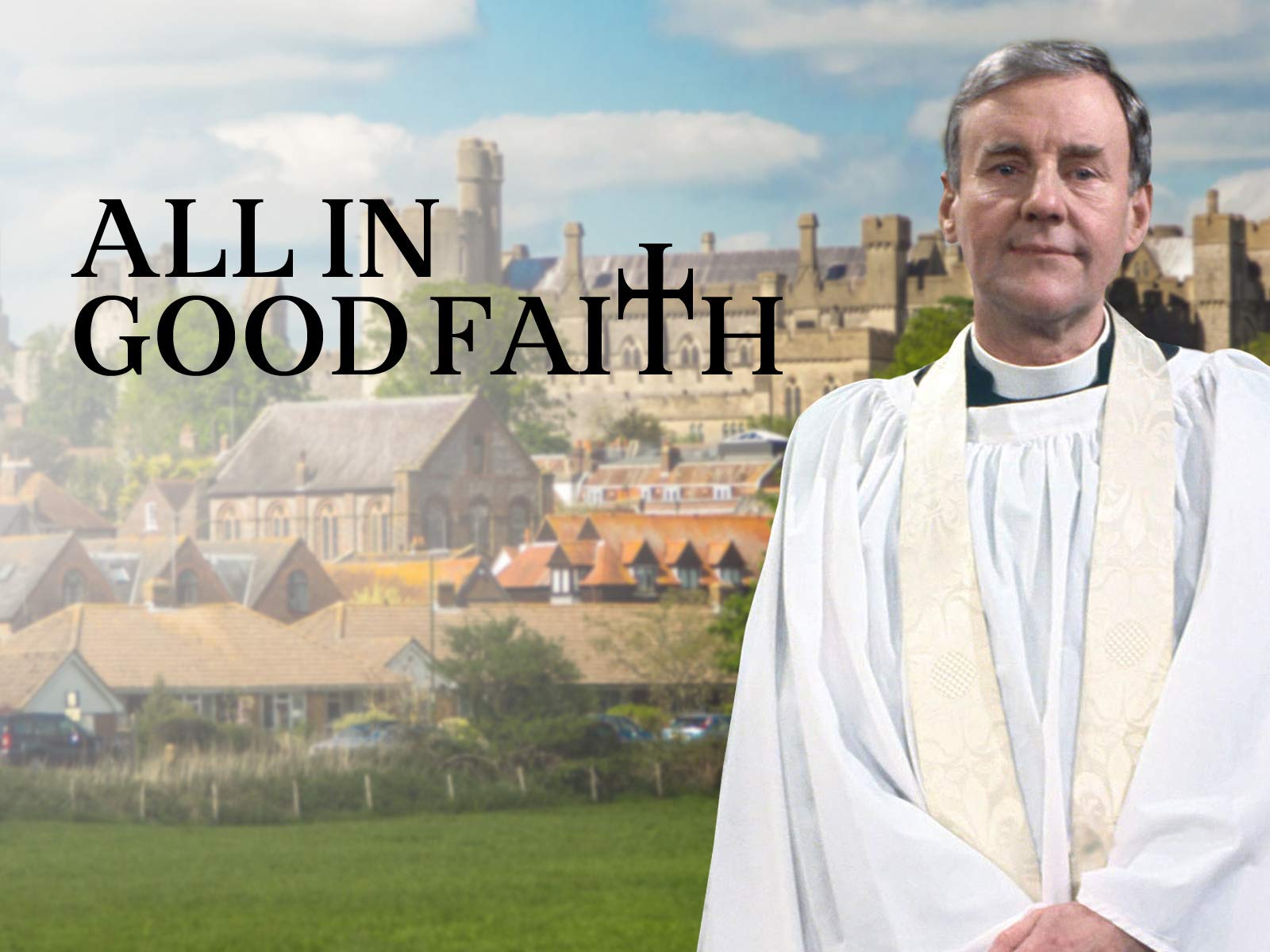 This delightful vintage Britcom stars Richard Briers (Monarch of the Glen, The Good Life) as Rev. Philip Lambe, a man who's recently transferred from an urban parish to a quiet country village. His family isn't entirely on board with the change, but he's excited for a new set of challenges and a bit of fresh air.
Call the Midwife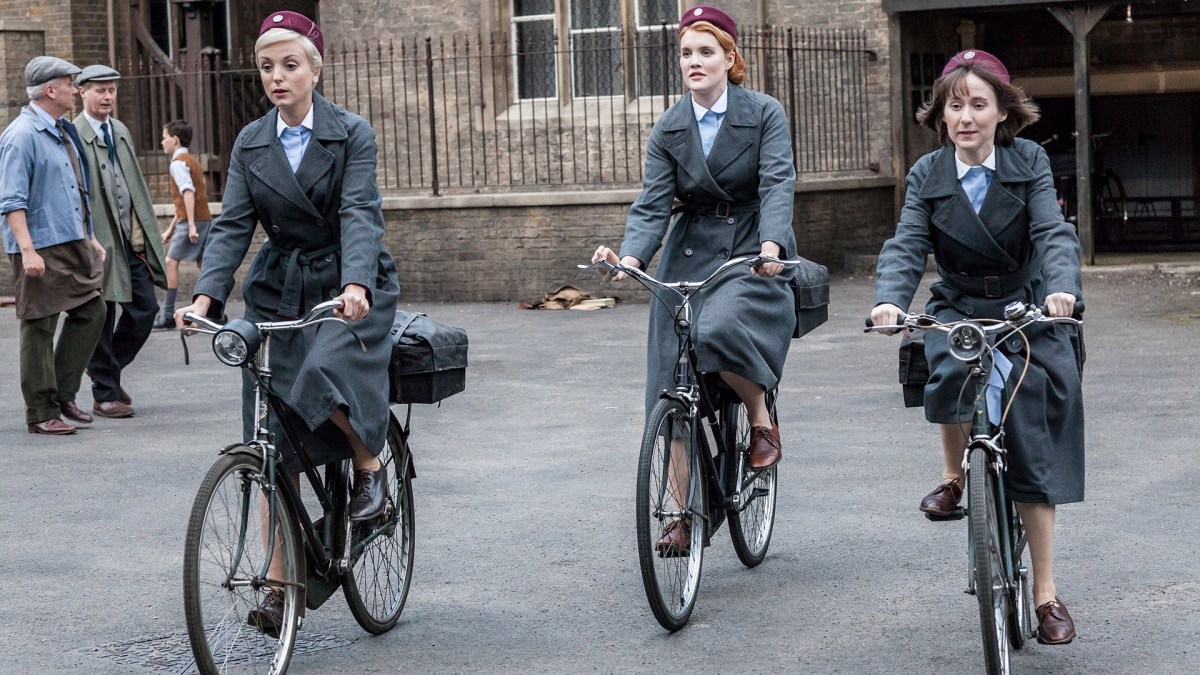 Based on the memoirs of nurse Jennifer Worth, this 1950s and 60s-based period drama takes a look at midwifery in London's impoverished East End. Though not specifically set in or around a church, the midwives are a mix of nuns and nurses working at Nonnatus House, so religion is an important aspect of their lives.
Watch it: Streaming | DVD | Streaming Purchase
Paradise Postponed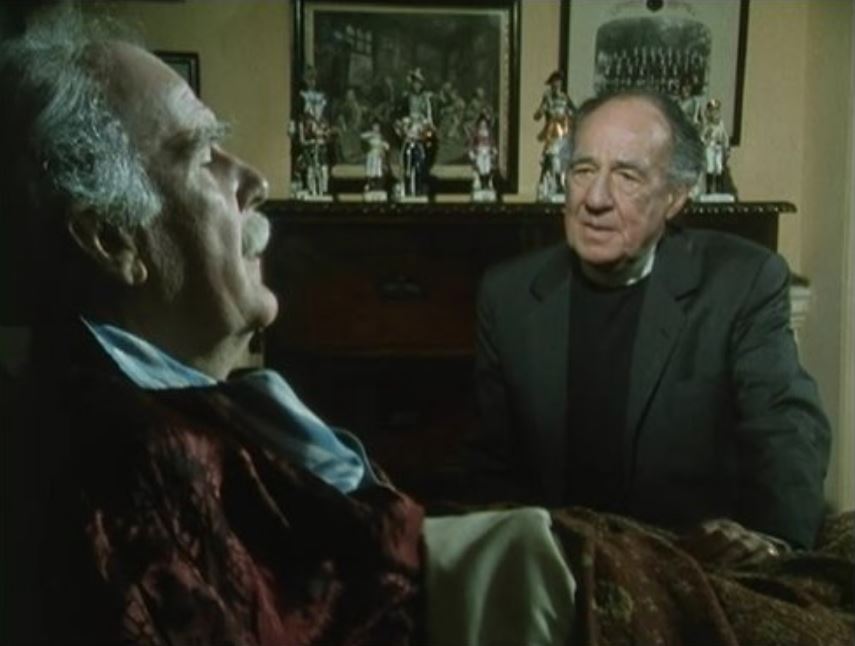 This 11-episode miniseries is based on the 1985 novel, Paradise Postponed, by John Mortimer (the same writer who gave us Rumpole of the Bailey). It's part mystery, part epic village tale, tracing 30 or so years between the 1940s to the 1970s to see why the liberal Reverend Simeon Simcox bequeathed millions to a Conservative cabinet minister.
Along the way, we get to see the rapid social changes of the time. Set in the lovely towns of Henley-on-Thames and Marlow, it's full of nostalgia for the "bygone Britain" that, even in the mid-80s, was fast disappearing.
There's also a three-part sequel called Titmuss Regained which aired in 1991 (also available as a book HERE).
Broken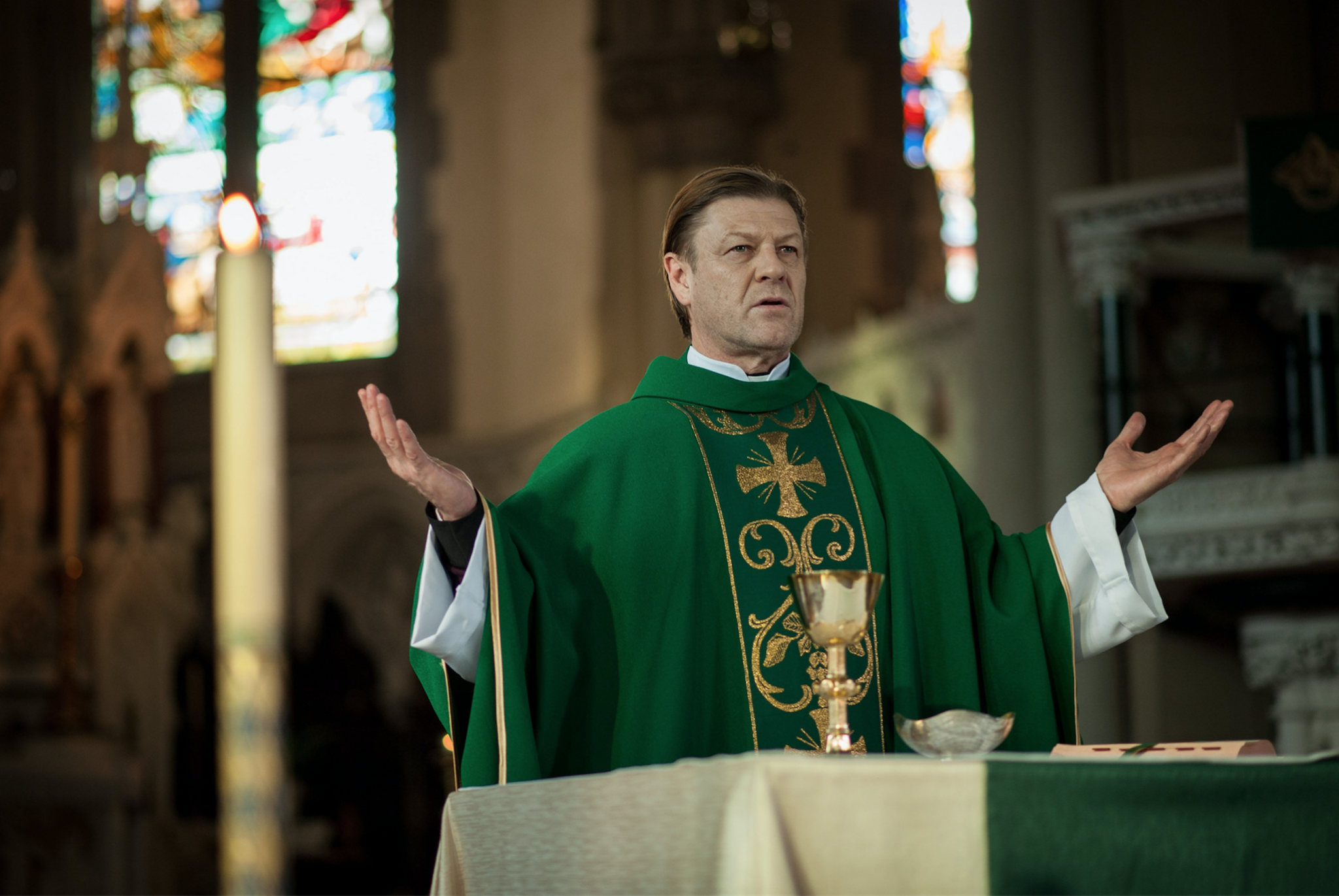 Sean Bean stars as Father Michael Kerrigan, a Roman Catholic priest in a rough city in the north of England. In spite of his own troubles and traumas, he does his best to guide his flock through the challenges of daily life. Along with Bean, Adrian Dunbar (Line of Duty) and Anna Friel (Marcella) also star.
All Gas & Gaiters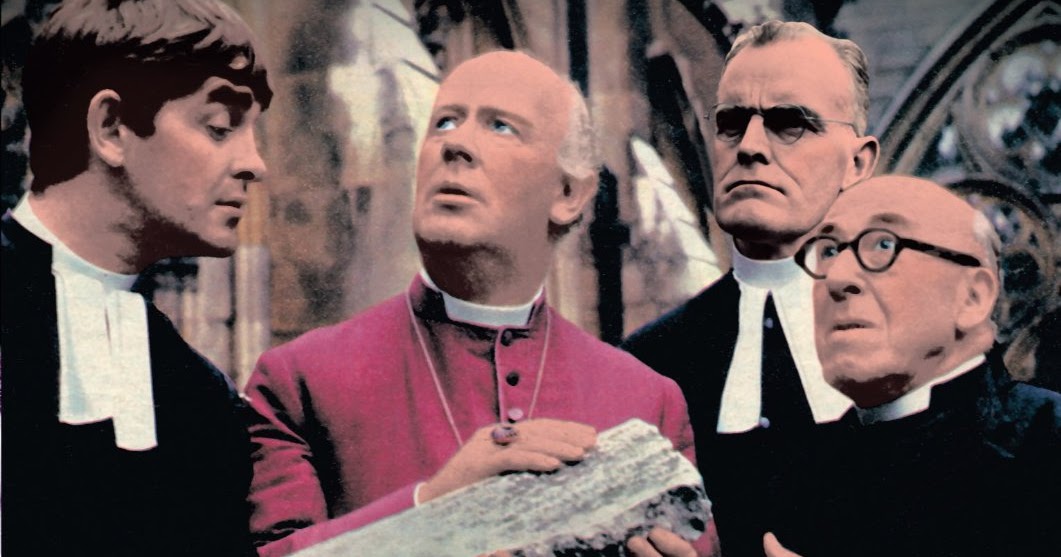 Actor Derek Nimmo spent a fair bit of his career playing bumbling reverends, but All Gas & Gaiters is probably the one he's best known for. In it, he starred as the Reverend Mervyn Noote alongside William Mervyn as the Right Reverend Dr. Cuthbert Hever and Robertson Hare as the Venerable Henry Blunt.
The light-hearted series was set in the fictional St. Oggs Cathedral, and it explored the daily life and rivalries of clergy members in the Church of England. Some found it controversial at the time, as it portrayed the men as bumbling and incompetent.
Watch it: Streaming | DVD
Oh Brother! \ Oh Father!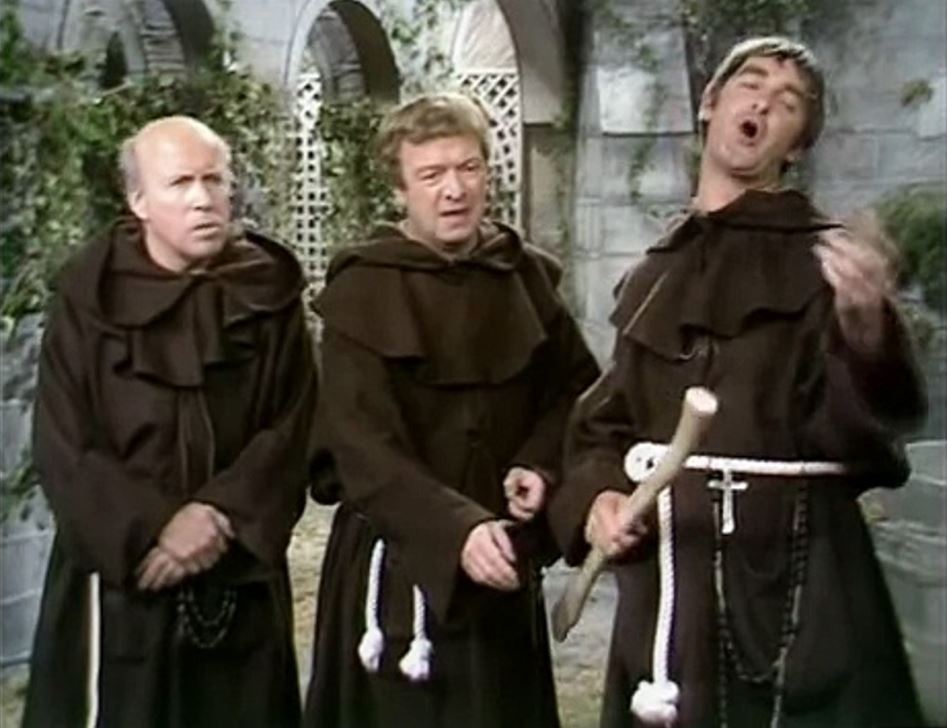 Set in the fictional Mountacres Monastery, 1968's Oh Brother! was the second series to feature Derek Nimmo as a bumbling man of faith – and Oh Father! (1973) was the third. He played the well-meaning but incompetent Brother Dominic, and his main purpose was to make things harder for Father Anselm (Felix Aylmer, Randall & Hopkirk (Deceased)) .
In the later series Oh Father!, Nimmo's character leaves the monastery and goes on to become a Catholic priest.
Sadly, Oh Brother! is one of the many shows that were lost in the BBC archives. In olden times, it took a great deal of space and effort to preserve the large cans of processed film. They were large, and they needed air conditioning to ensure they stayed cool at all times. By the late 60s/early 70s, production companies were managing huge warehouses full of old footage, and repeats weren't common then because of a belief (by the unions) that it would displace new programming and put people out of work.
It was difficult for companies to justify the cost of maintaining such large archives when they couldn't show most of them in repeats – so a lot of shows were simply destroyed. The most "important" shows were saved, but many wonderful programmes were lost forever. Once VCRs came out and created demand for recordings of old material, the policies were scrapped and companies scrambled to recover what was lost (a search that continues to this day).
Watch Oh Brother!: Streaming | DVD
Watch Oh Father!: Streaming | DVD
Hell's Bells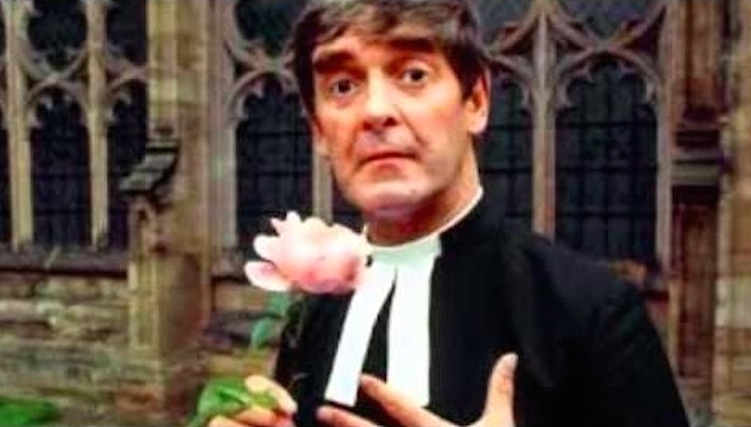 This series sees Derek Nimmo again playing a clergyman – this time, the bumbling dean of Norchester Cathedral. As Selwyn Makepeace, he's a traditional man who's quite displeased to find that his new Bishop is a progressive socialist with modern ideas. Phyllida Law (Kingdom) appears as Edith Makepeace.
Sadly, this series is not currently available on DVD or streaming services. There are a few clips floating around, but hopefully it will someday be released in a legal format we can all enjoy. There is, however, a book called Oh, Come On All Ye Faithful! by Nimmo himself, and it contains a fair bit of religious humour.
Watch it: Streaming | DVD
Danedyke Mystery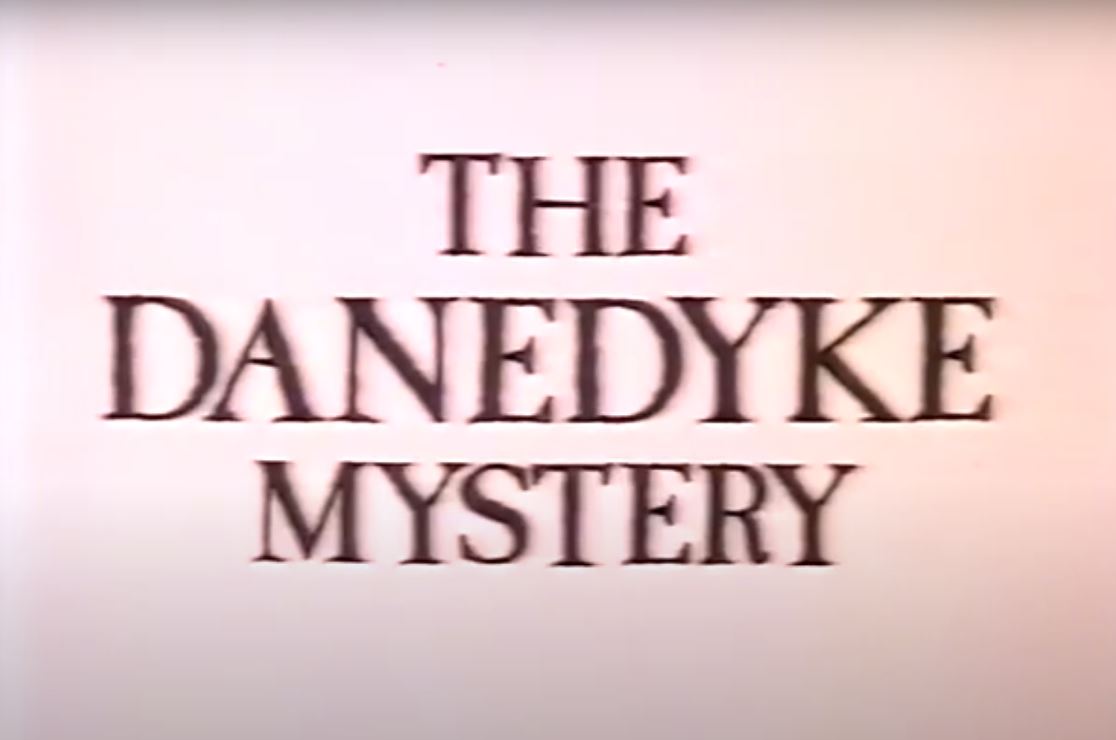 This is one of those delightful old shows that's absolutely wonderful if you can just give it a few minutes to adjust to the fact that you're viewing older footage. Based on Stephen Chance's Septimus and the Danedyke Mystery, it follows the adventures of Reverend Septimus Treloar, a man who's retired from his Chief Inspector position to become an Anglican reverend. Though he's ostensibly retired for a quieter, more religious life, he ends up investigating a variety of suspicious and unusual events around the village of Danedyke St. Mary.
The series is aimed at kids, but it's a fun watch for all ages – if you can find it. There are six episodes in total, and eagle-eyed viewers will easily notice Grantchester and Only Fools and Horses favourite Tessa Peake-Jones in the role of Angela Horton.
Watch it: Streaming | DVD Sadly, this one does not appear to be available on DVD or any legal streaming services.
Sister Boniface Mysteries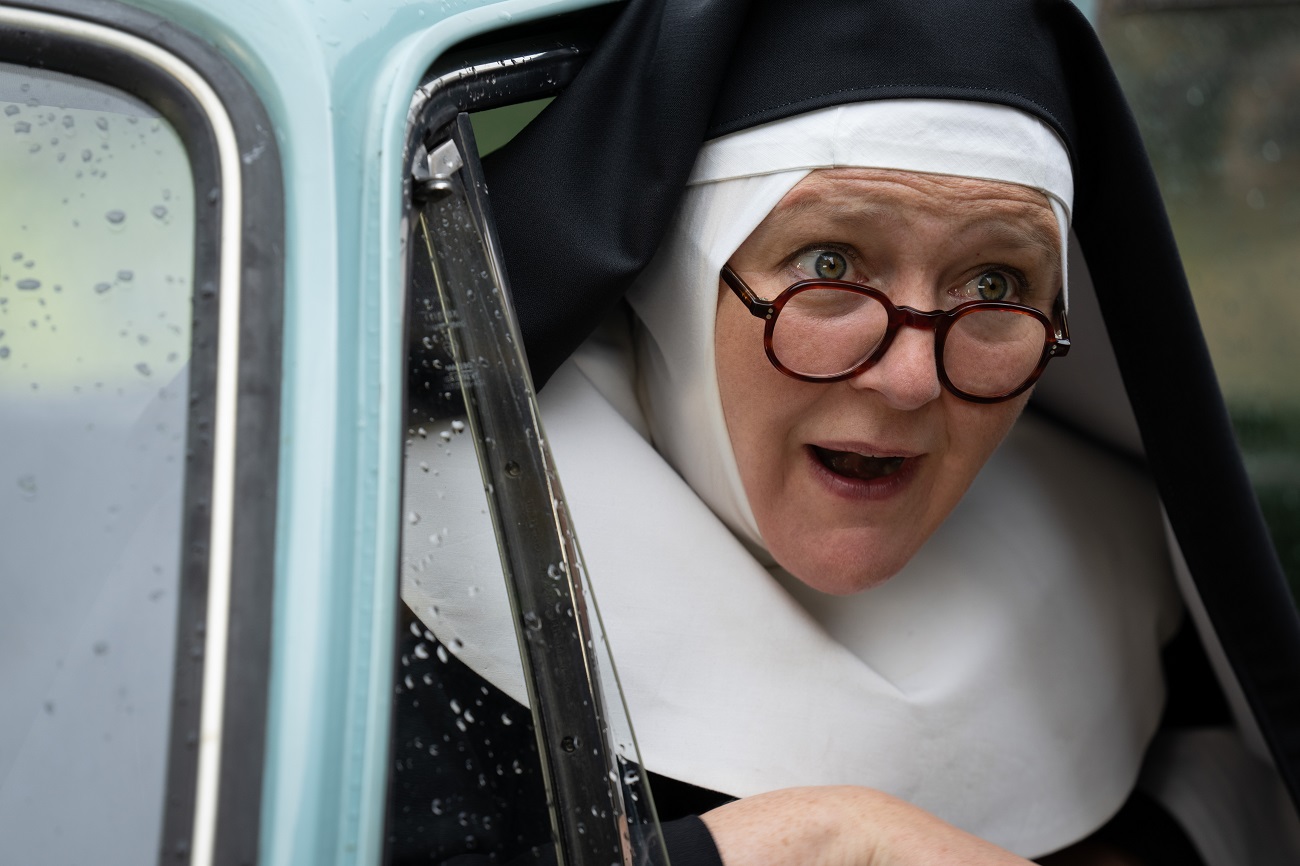 This Father Brown spin-off follows the adventures of Sister Boniface, a winemaking nun who also happens to be an expert in early forensics. As a consultant to the police, she helps solve puzzling murder cases with science.
Though not yet available to stream, Sister Boniface Mysteries premieres on February 8th.
Watch it: Streaming on BritBox – February 8th, 2022
The Barchester Chronicles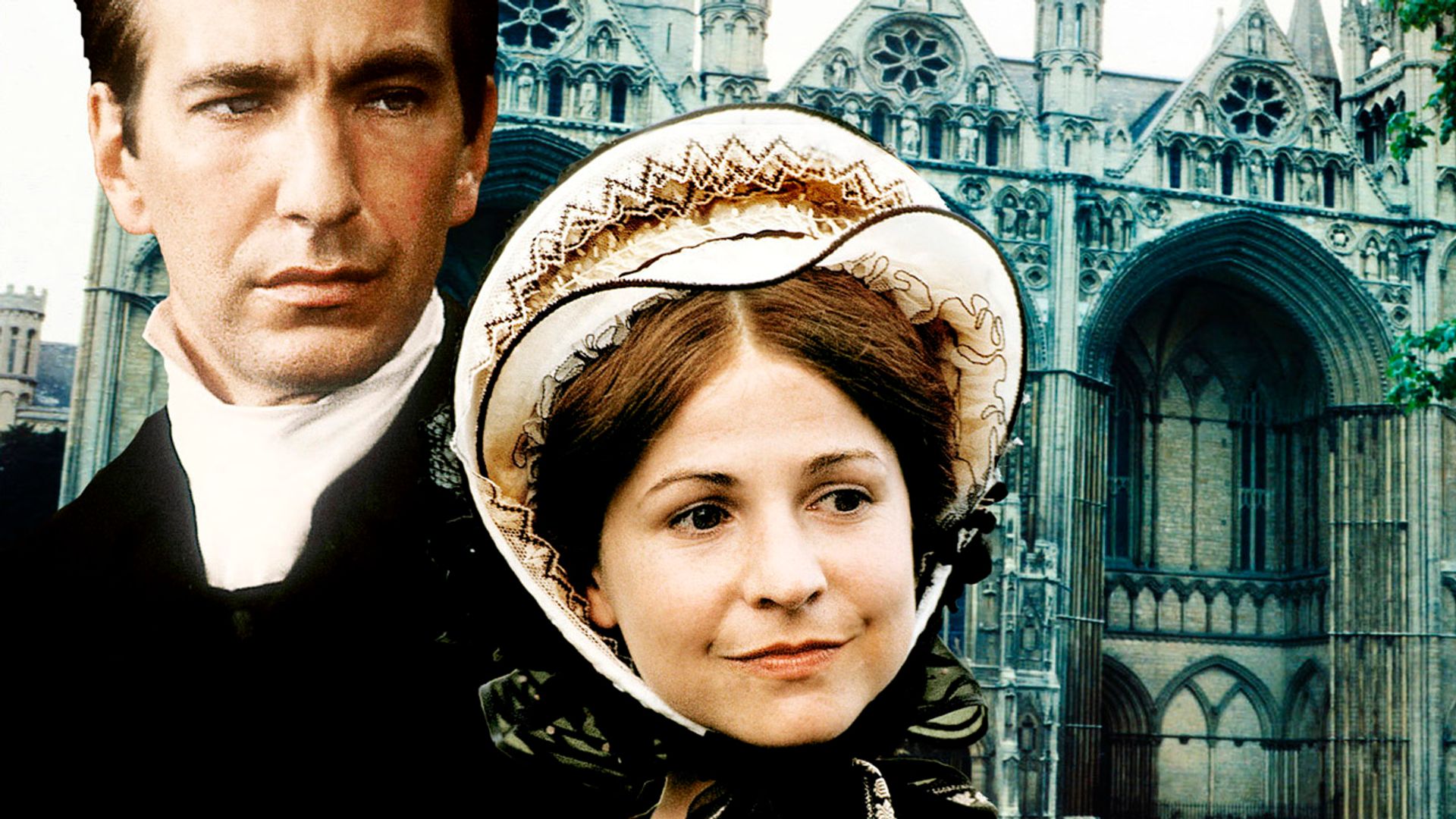 Crammed full of well-known British acting talent, this seven-part miniseries follows events in a quiet community after their local church is featured in a scathing investigative report. It's based on Anthony Trollope's first two Chronicles of Barsetshire books – The Warden and Barchester Towers.
The cast of the TV version includes Donald Pleasance aka Dr. Loomis in the Halloween films), Nigel Hawthorne (Yes Minister), George Costigan (Happy Valley), Clive Swift (Keeping Up Appearances), Geraldine McEwan (Miss Marple), Alan Rickman (Harry Potter), and Susan Hampshire (Monarch of the Glen). Donald Pleasance's daughter, Angela Pleasance (Happy Valley) also has a central role as Mrs. Grantly.
Watch it: Audiobook dramatisation | DVD | Streaming
Bless Me Father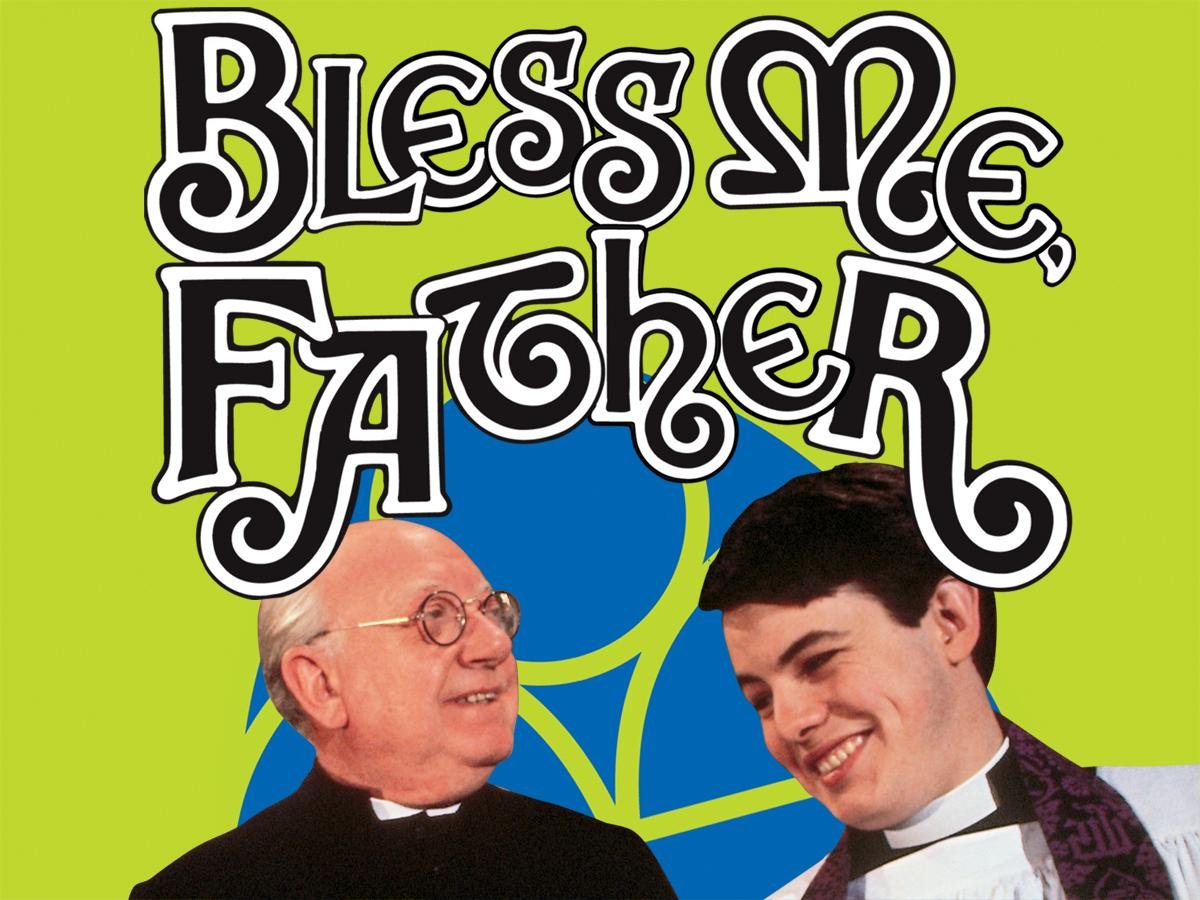 This sitcom follows the lives of an Irish Catholic priest and his young curate in early 1950s suburban London. The series was based on the novels of Peter De Rosa (using the pen name Neil Boyd), a man who had previously been a novice curate. It went on for three seasons.
Watch it: Streaming | DVD | Book Series
Cadfael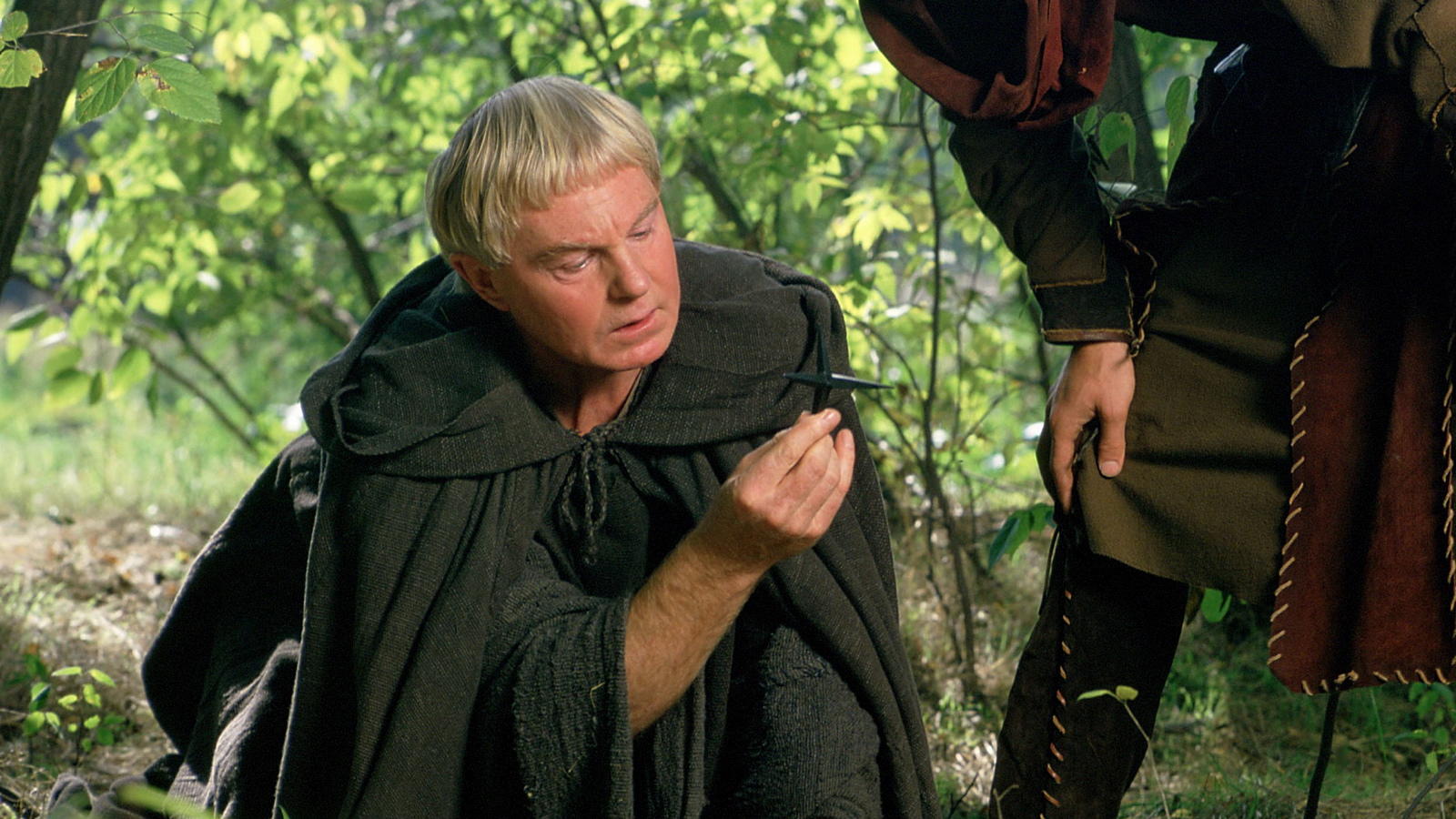 This classic British mystery stars Sir Derek Jacobi as Brother Cadfael, a medieval monk who also solves a variety of mysteries in and around the Benedictine Abbey in Shrewsbury. The series was based on the novels of Ellis Peters, and it went on for 4 seasons (a total of 13 episodes).
The Second Coming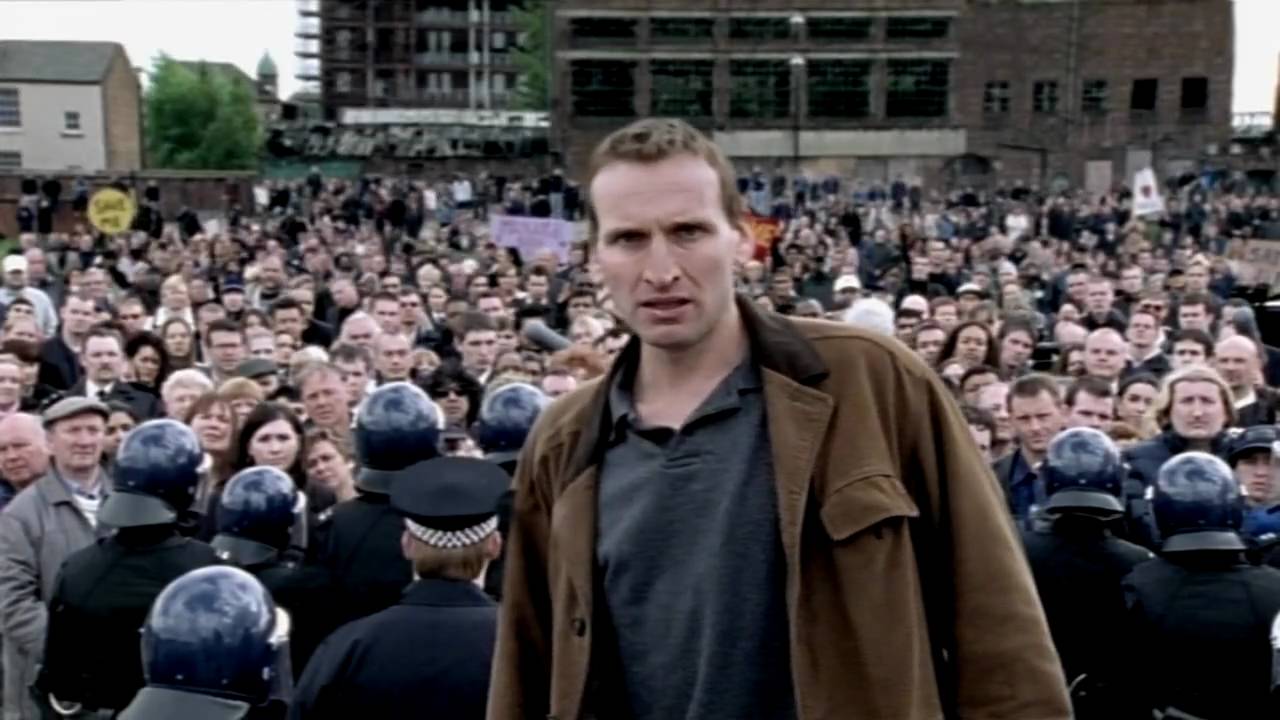 This two-part ITV series was written by Russell T Davies (Doctor Who) and stars Christopher Eccleston (Doctor Who), Lesley Sharp (Scott & Bailey), Mark Benton (Shakespeare & Hathaway), and Kenny Doughty (Vera). It follows an awkward video shop employee from Manchester who disappears for 40 days and 40 nights after a night out with friends.
He's later found wandering nearby moors, claiming to be the second coming of Jesus. Though initially looked upon as crazy, a young Catholic priest believes his story.
Watch it: Streaming | DVD
Eternal Law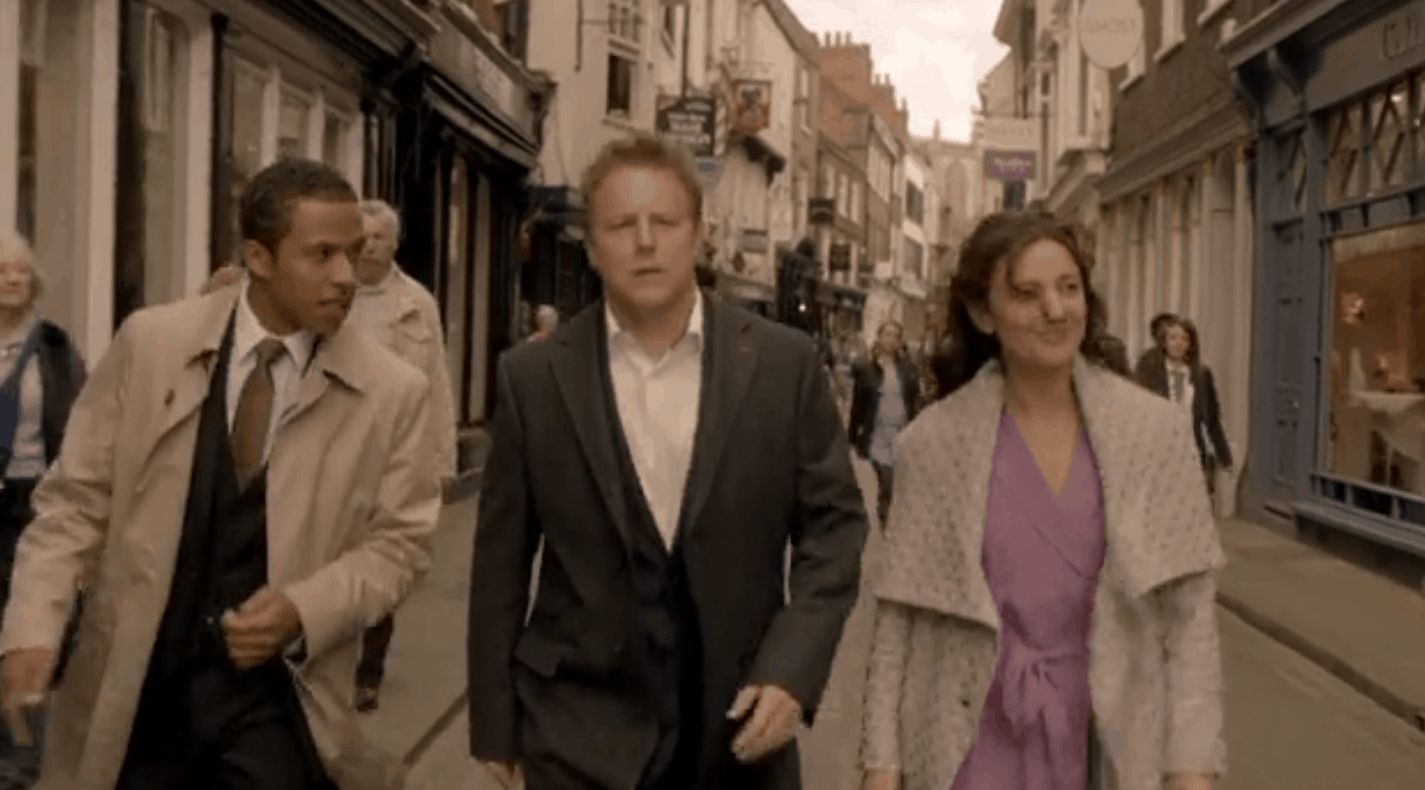 Samuel West (All Creatures Great & Small), Orla Brady (The South Westerlies), and Ukweli Roach (The Royals) star in this unique drama about angels who live in York and help humans. Though it might seem a bit silly if you're not a fan of sci-fi and fantasy, it's worth the watch for the scenery alone.
Hallelujah!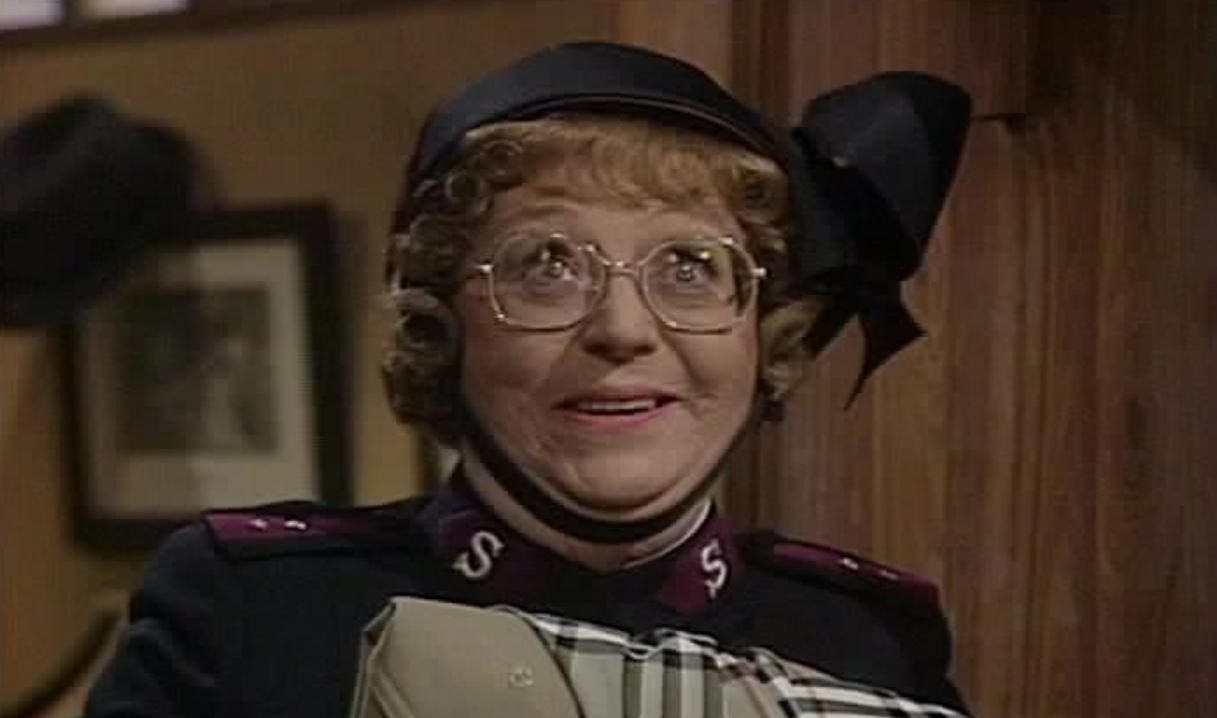 British comedy great Dame Thora Hird (Last of the Summer Wine) stars in this sitcom about a Salvation Army captain who's determined to flush out all sin in the fictional Yorkshire town of Brigthorpe. Though it seems to be a good and quiet town, all she can see is Sodom and Gomorrah.
Though not specifically set in a church, it's very much tied in with traditional church values – and Dame Thora was brilliant in pretty much everything she ever did.
Watch it: Streaming | DVD
Vicar of Dibley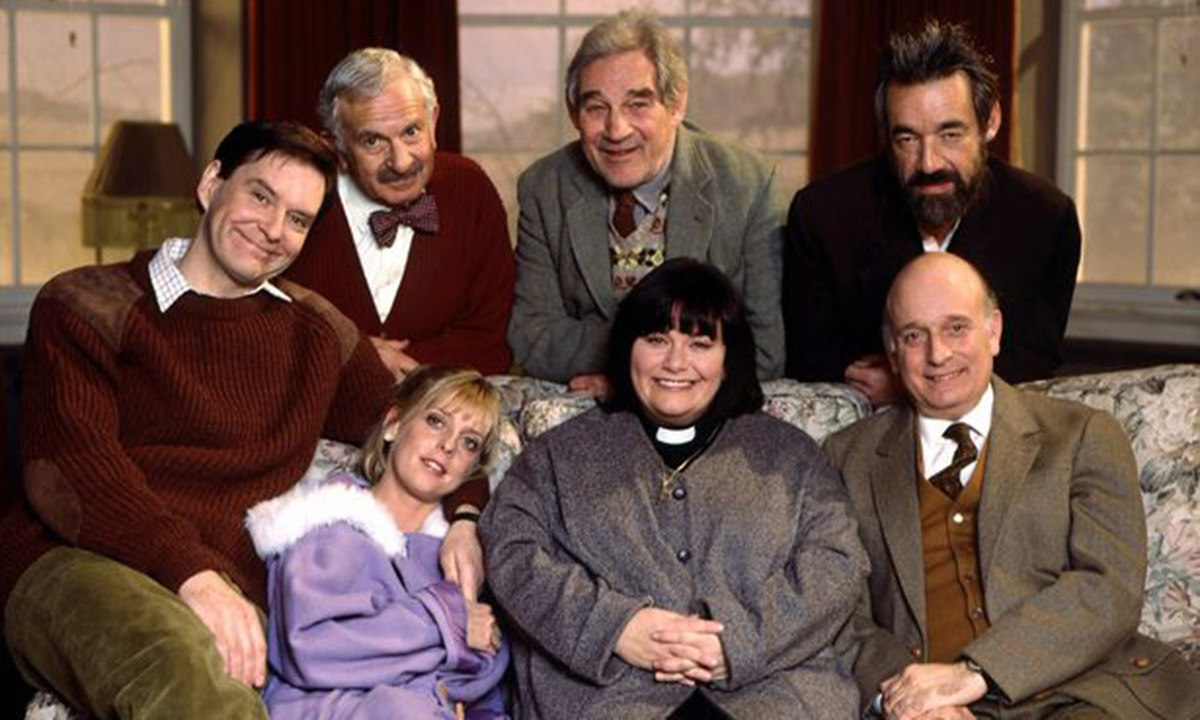 This charming Britcom starred Dawn French (Delicious) as the first female vicar in the fictional Oxfordshire village of Dibley. After the death of the long-serving elderly, white male vicar, a generously-proportioned young female was a bit of a shock to the locals – but she soon manages to win most of them over.
The series was produced shortly after female vicars became a real thing in England, and the creators consulted with female vicar Joy Carroll to ensure they were getting the portrayal right.
Grantchester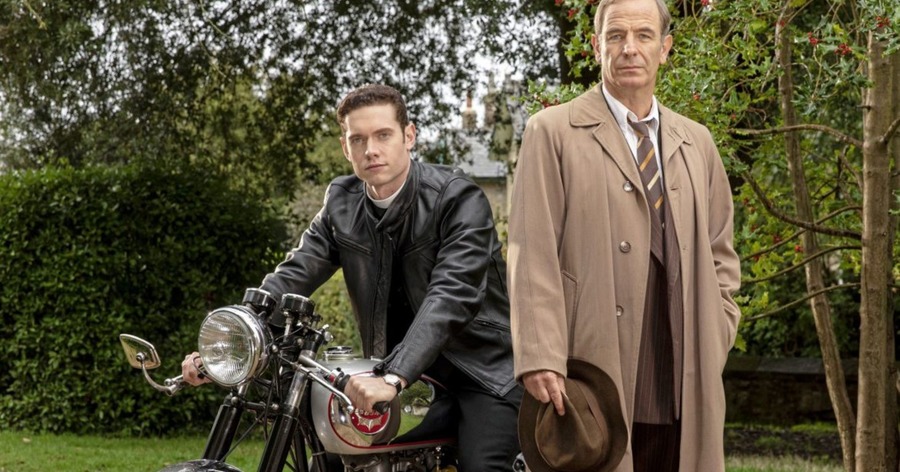 Set in the Cambridgeshire village of Grantchester, this series follows the life of a troubled young vicar and the investigations he works on with a local detective. In early seasons, it focuses on vicar Sidney Chambers (James Norton) and DI Geordie Keating (Robson Green), but Norton is later replaced by vicar William Davenport (Tom Brittney).
Though the series is set in the 1950s, the vicars are relatively non-traditional for the time period. Both struggle with issues of love, faith, and sex, and those storylines fill the spaces around the murders they work to solve.
Rev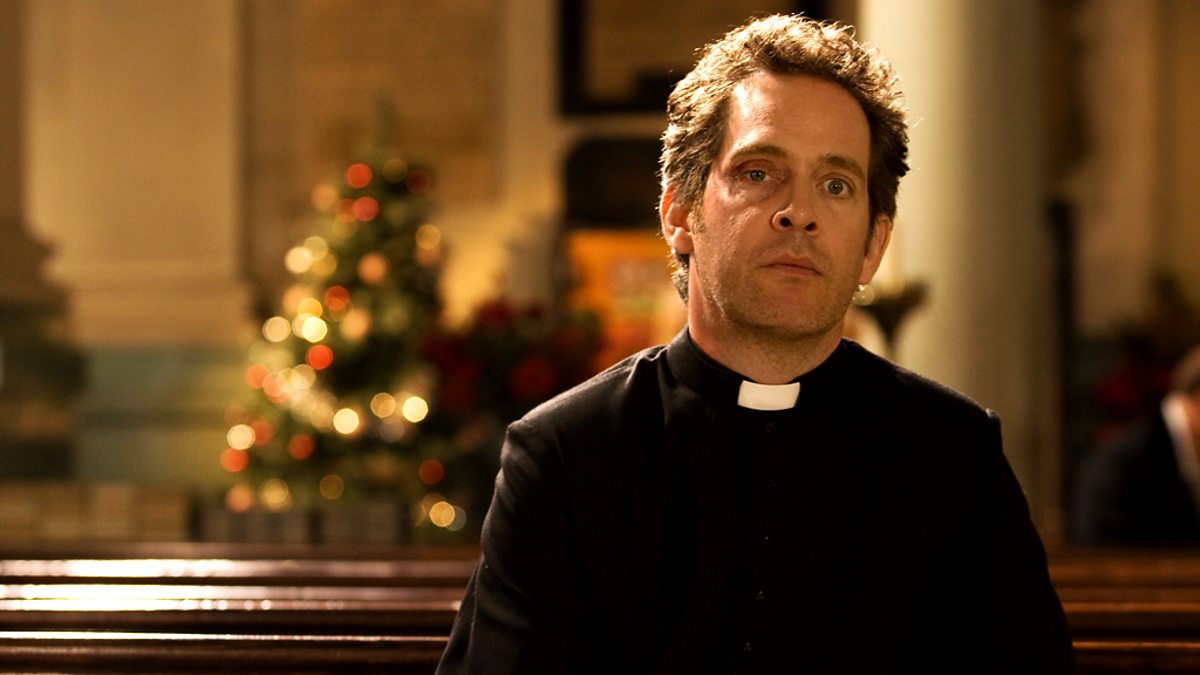 Tom Hollander and Olivia Colman star in this modern Britcom about a vicar who leaves the Suffolk countryside to take the helm at a rough inner-city London church. There, he's forced to contend with issues of diversity, poverty, drug addicts, and the fact that Brits are increasingly uninterested in religion.
Good Omens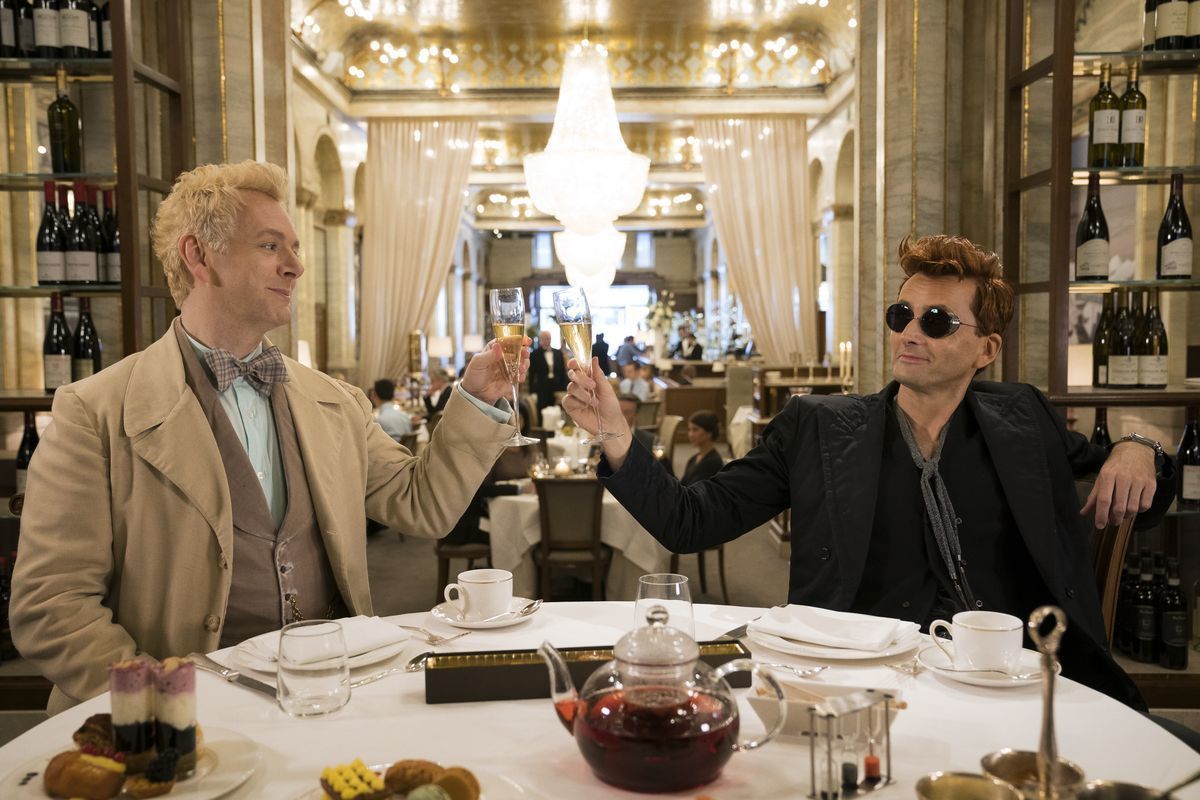 David Tennant and Michael Sheen star in this series about an angel and a demon trying to stop the end of the world. They've grown fond of life on Earth, so they don't want to see it destroyed – but unfortunately, they've lost the Antichrist who's set to bring on the end of days.
The series was based on a book by Neil Gaiman and Terry Pratchett, and a season 2 is coming soon.
Watch it: Streaming | DVD | Audiobook
Ballykissangel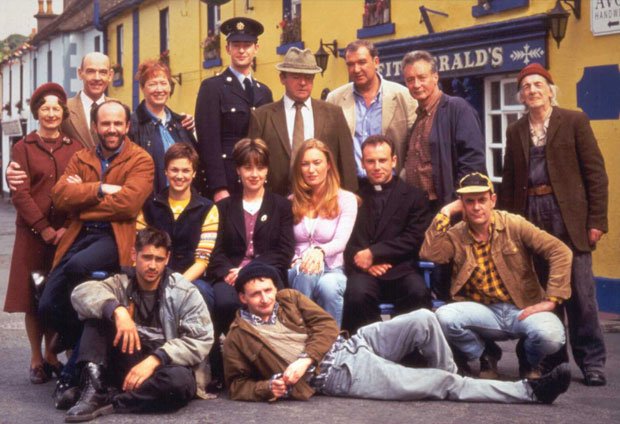 This BBC drama is set in Ireland, and it follows an English Roman Catholic priest as he moves to a village community. Stephen Tompkinson stars as Father Peter Clifford in early seasons, but the show faced numerous cast changes over the years.
Many have compared the series to Monarch of the Glen, owing to the small community feel and mixture of light drama and comedy.
Watch it: Streaming | DVD | On the Ballykissangel Trail
Father Ted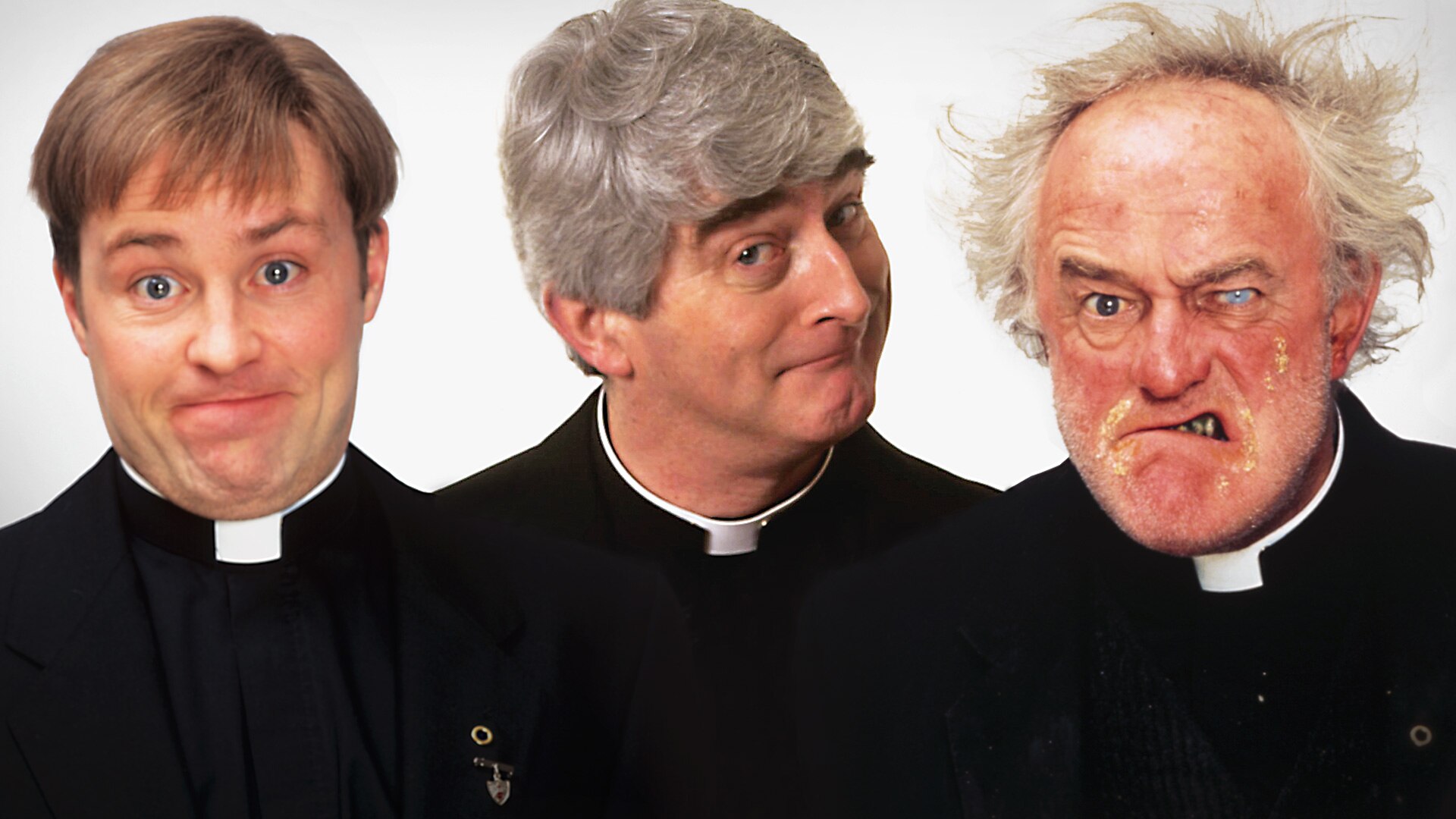 Set on the fictional Craggy Island off the west coast of Ireland, this show follows the absurd misadventures of three Irish priests who live together with their housekeeper. Each has been banished to the island for some inappropriate act in the past (no kid-touching, don't worry), and the episodes show them clashing with each other, the islanders, and rival priest Father Dick Byrne of nearby Rugged Island.
Apparitions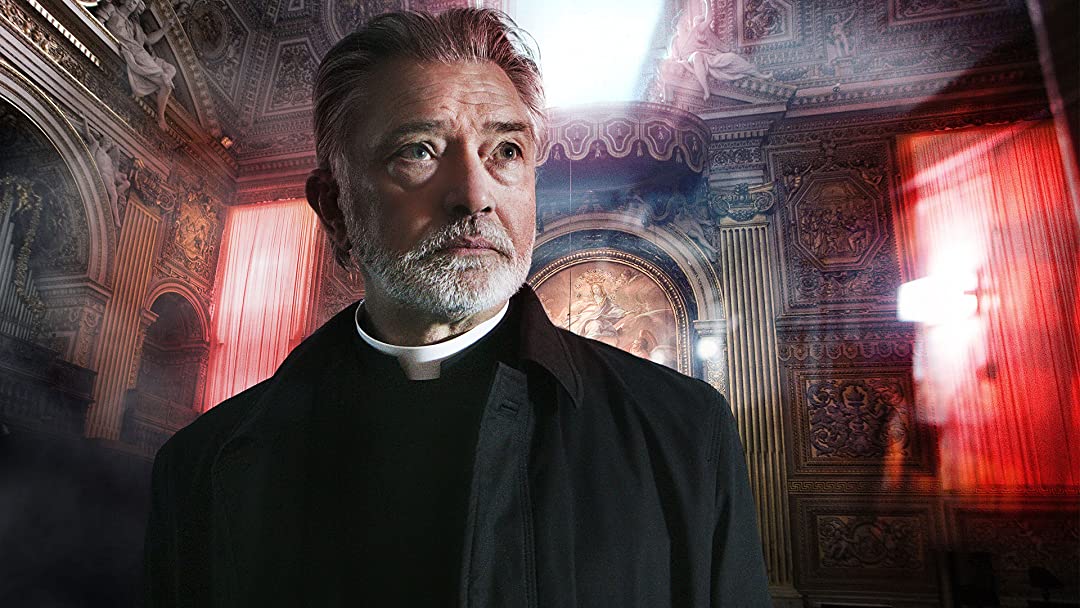 Martin Shaw (Inspector George Gently) and Siobhan Finneran (Benidorm) star in this supernatural religious thriller about a priest who's drawn into the dark world of possession and exorcism while investigating evidence of miracles.
Midwinter of the Spirit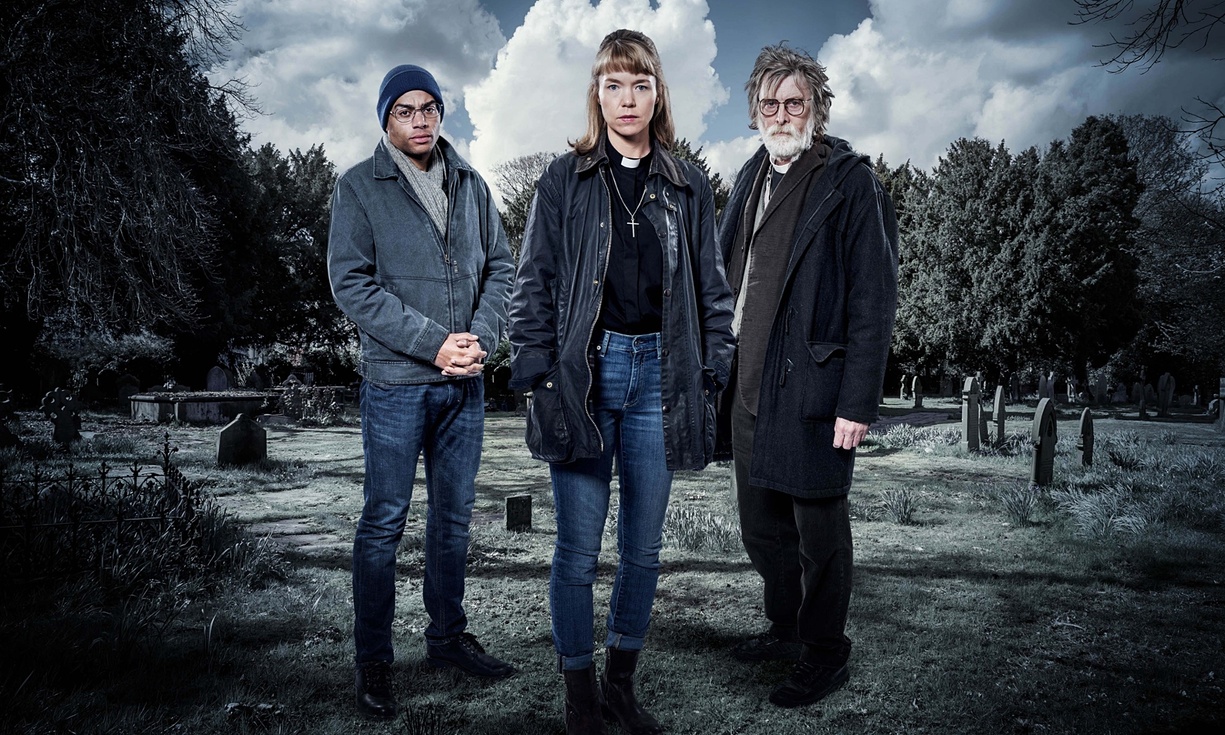 Anna Maxwell Martin (Line of Duty) stars as Vicar Merrily Watkins in this series about a female vicar who works as an exorcist in the UK. Despite warnings from Canon Dobbs, she continues to be mentored by a fellow clergyperson. Her personal faith has been shaken by the recent death of her husband, and she struggles to handle her work and the challenges of raising her teenage daughter alone.
The series is based on Phil Rickman's Merrily Watkins book series. Midwinter of the Spirit is the second book in the series.
Derry Girls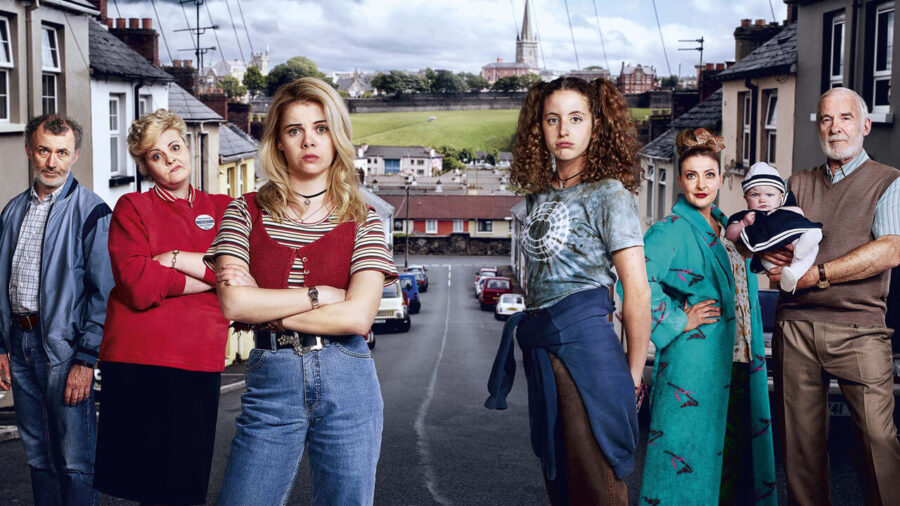 During the religious and political turmoil of 1990s Northern Ireland (aka The Troubles), a group of young girls attend Catholic school and get themselves into all manner of trouble. Though it's not specifically a religious show, there's a lot of history and talk of the tension between Catholics and Protestants – plus Sister Michael steals virtually every scene she's in.
Watch it: Streaming
British TV Shows Featuring Religious Side Stories
While these shows include substantial sub-plots or major characters who are strongly religious, they aren't quite as focused on religious life as the ones above.
Fleabag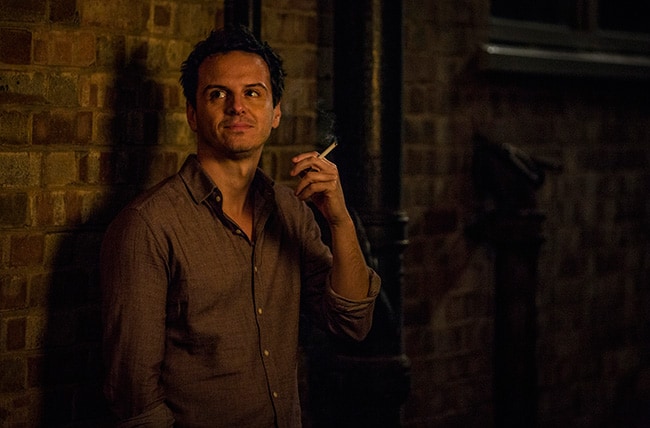 This series follows a highly self-destructive young woman (Phoebe Waller-Bridge) as she deals with the aftermath of the death of someone close to her. Though it's not one for the pearl clutchers among us (there's a great deal of sex and swearing), the second season spends a lot of time on her interactions with "the hot priest".
Fleabag struggles with her relationships and career, but the second season shows some growth and improvement – thanks in part to the priest, played by Andrew Scott.
Fat Friends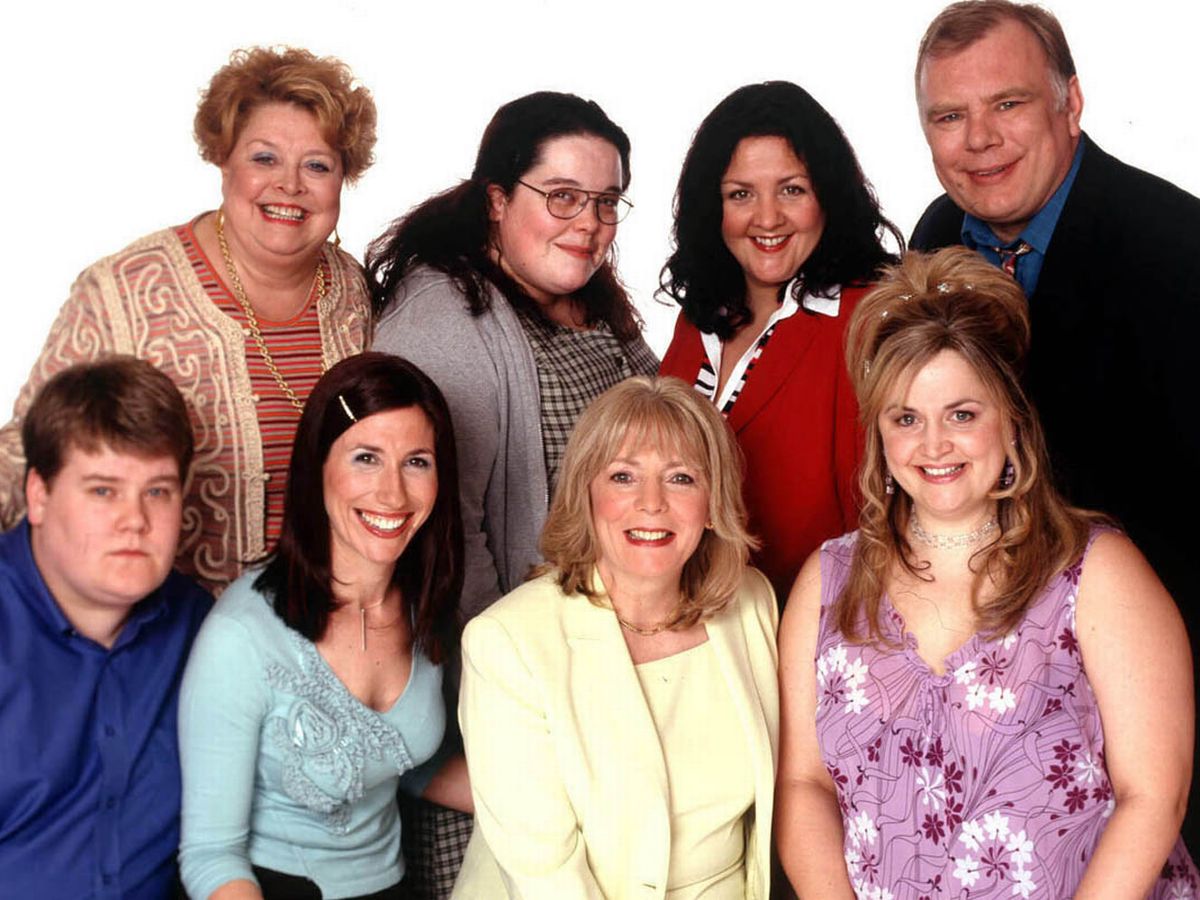 This unique drama follows a group of friends who belong to a slimming club in Yorkshire, and while most of it doesn't revolve around religion, there is a sub-plot in which one of the slimming club members dates a vicar. It explores what it means to be a young vicar in modern Britain – a far cry from the traditional view of the village vicar.
It's also worth watching because (a) it's a Kay Mellor (The Syndicate; Girlfriends; Love, Lies & Records) creation, and (b) it features early performances from four people who would go on to be in Gavin & Stacey: Ruth Jones, James Corden, Sheridan Smith, and Alison Steadman.
Watch it: Streaming | DVD
Kat & Alfie: Redwater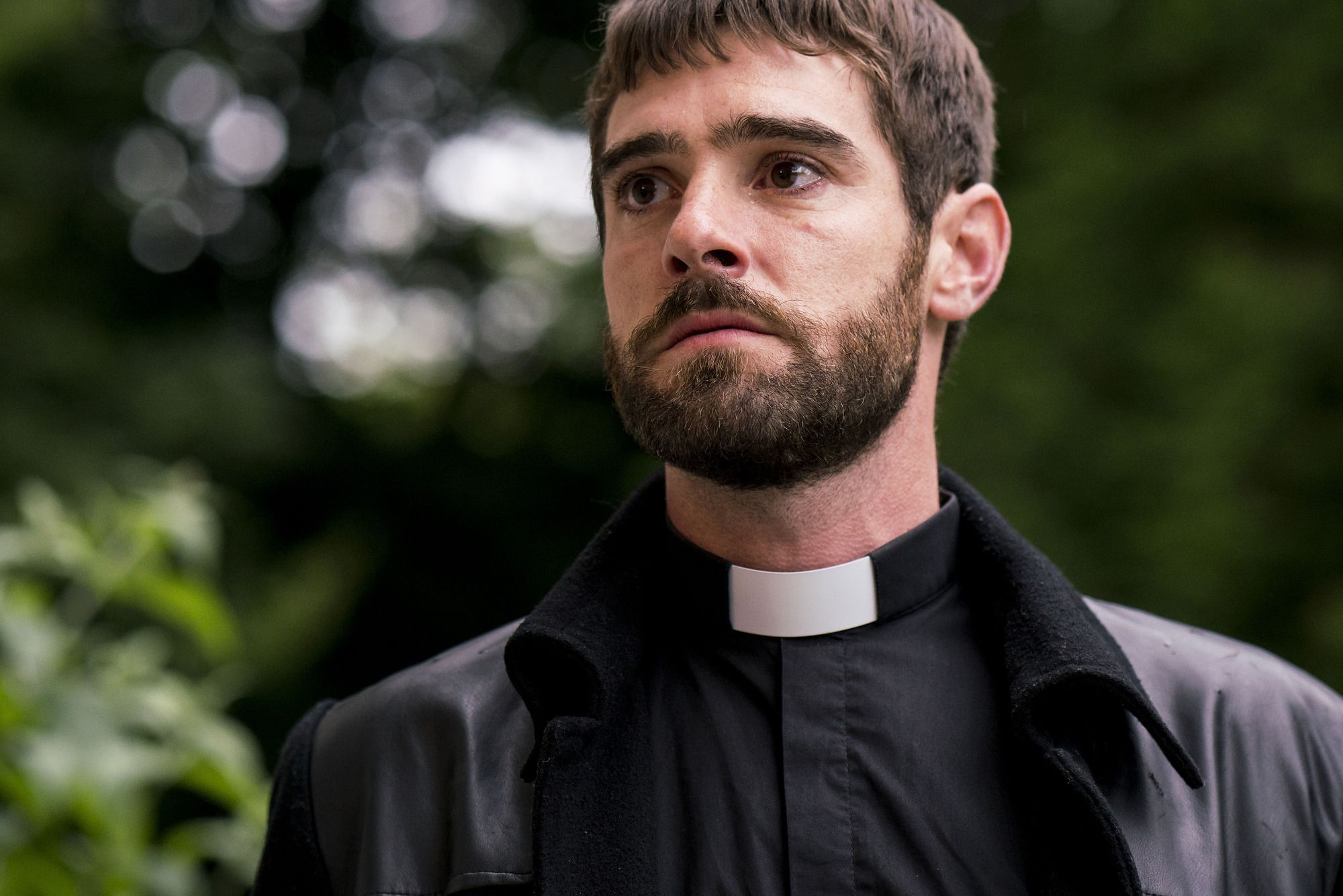 This EastEnders spin-off follows the characters of Kat and Alfie Moon as they relocate to the Irish village of Redwater (where Kat thinks her long-lost son might be). On their arrival, a priest called Father Dermot plays a large role in the ongoing story – but we don't want to give any spoilers about the details. They soon learn the village is hiding more than its fair share of secrets.
A Ghost Story for Christmas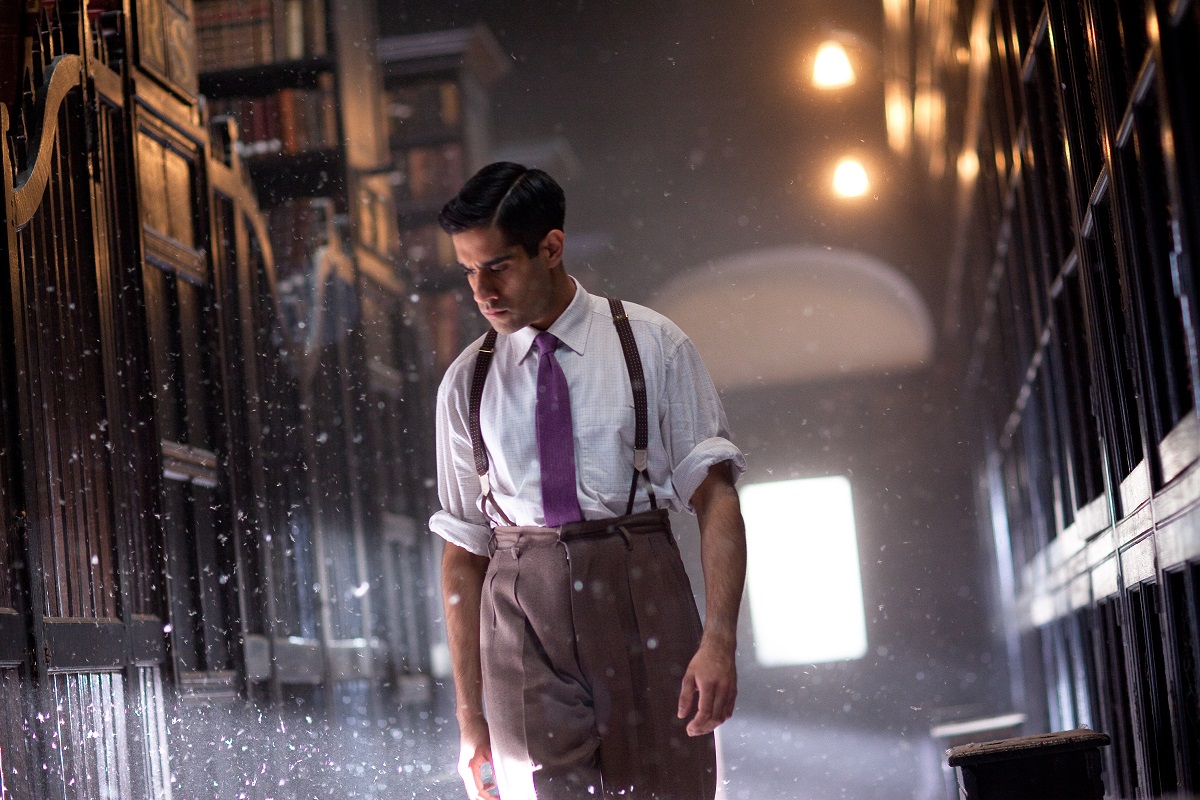 Though not all the stories in this collection feature churches and members of the clergy, quite a few deal with religious themes. Most are adaptations of stories by M.R. James, and anyone who's read much of his work will know that religious texts, creepy churches, and members of the clergy factor in pretty heavily.
If you'd like to check out these supernatural tales, the ones with strong religious storylines include:
The Stalls of Barchester – 1971 – Robert Hardy (All Creatures Great & Small) and Clive Swift (Keeping Up Appearances) star in this tale of a cleric who murders an elderly archdeacon at Barchester Cathedral. Afterwards, he's stalked by a hooded figure and an ominous black cat, which seem to be embodiments of the carvings on the cathedral's walls.
The Treasure of Abbot Thomas – 1974 – Medieval history scholar Reverend Justin Somerton and his protégé uncover clues about the hidden treasure of a disgraced monk. Though not present in M.R. James' original story, the protégé character allows for the smooth introduction of many important plot details.
The Tractate Middoth – 2013 – This M.R. James adaptation marks the first one of several by Mark Gatiss (Sherlock, Doctor Who). In it, a library employee looks for a Mishnaic tractate for a library patron called John Eldred. As he's searching, he meets a mysterious clergyman who is also curious about the book. The clergyman smells of mould and is covered in cobwebs, and this gives the poor librarian such a shock that he faints – deciding soon after to recover at the seaside. Unfortunately, his time by the sea doesn't help him escape the riddle. Instead, he learns there's a connection between the book and the owners of the boarding house he's staying in. Watch it: Streaming
Watch the series: Streaming | DVD
What's Your Favourite British TV Take on Religious Life and the Clergy?
Do you enjoy shows set in and around churches and other religious institutions? Let us know your favourites in the comments!
Save it to Pinterest!