The Best New British TV Shows on Acorn TV in 2022
In some cases, we earn commissions from affiliate links in our posts.
Last Updated on November 25, 2022 by Stefanie Hutson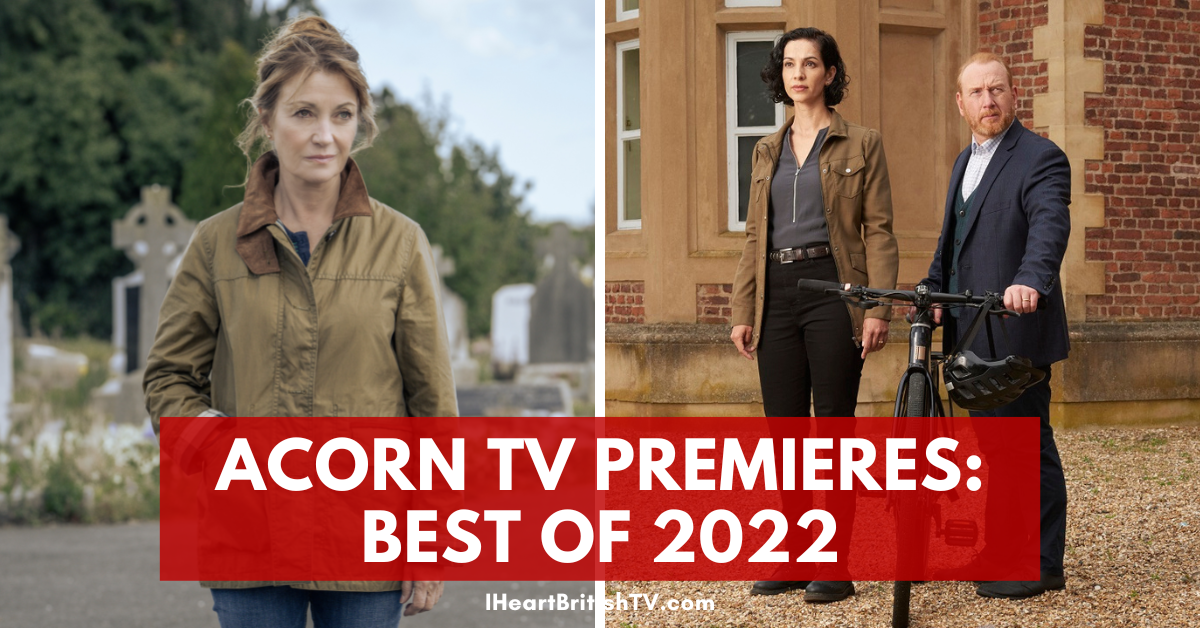 As we approach the end of the year, we like to look back on what's happened in British TV over the last 12 months. New releases were largely back to normal in 2022 (after many pandemic delays), so it was a good year for TV lovers.
In this post, we take a look at some of the best new British TV shows to premiere on Acorn TV this year – and since they also have a number of shows from the Commonwealth and elsewhere in Europe, we have a second section for their "and beyond" offerings.
Additionally, since some shows may be "premieres" in the sense that they're new to US audiences (even though they're not really NEW), we've included those in the final section.
Prefer to see ALL the Acorn TV premieres for the last couple of years? You can view those lists HERE.
The Best New British TV Shows on Acorn TV in 2022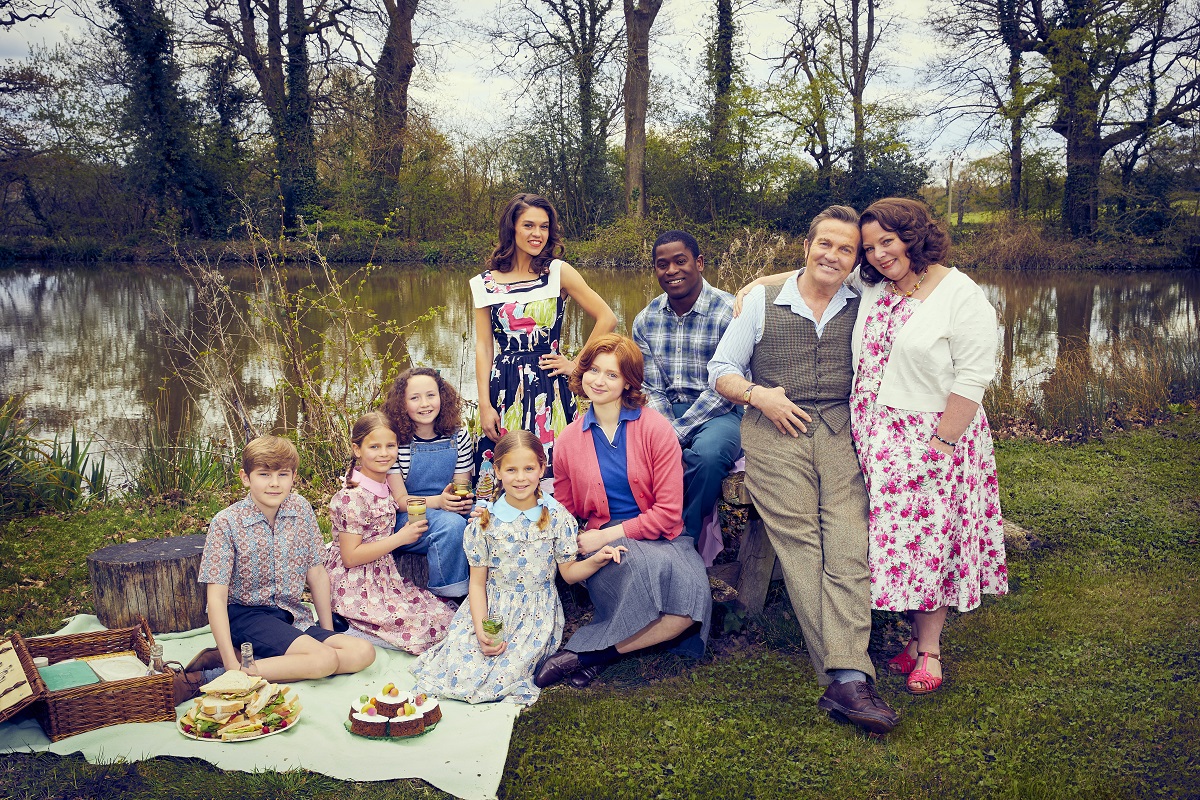 The Larkins (2021)
In December 2021 and January 2022, Acorn TV added The Larkins to their lineup. This adaptation of H.E. Bates' novel, The Darling Buds of May, follows the adventures of the always-scheming Larkin family in the Kent countryside. Set in the 1950s, the series is a mix of village life and family "adventures". Bradley Walsh (Law & Order UK), Joanna Scanlan (No Offence) and Sabrina Bartlett (Bridgerton) are among the stars.
RELATED: 15 Great British Period Dramas Set in the 1950s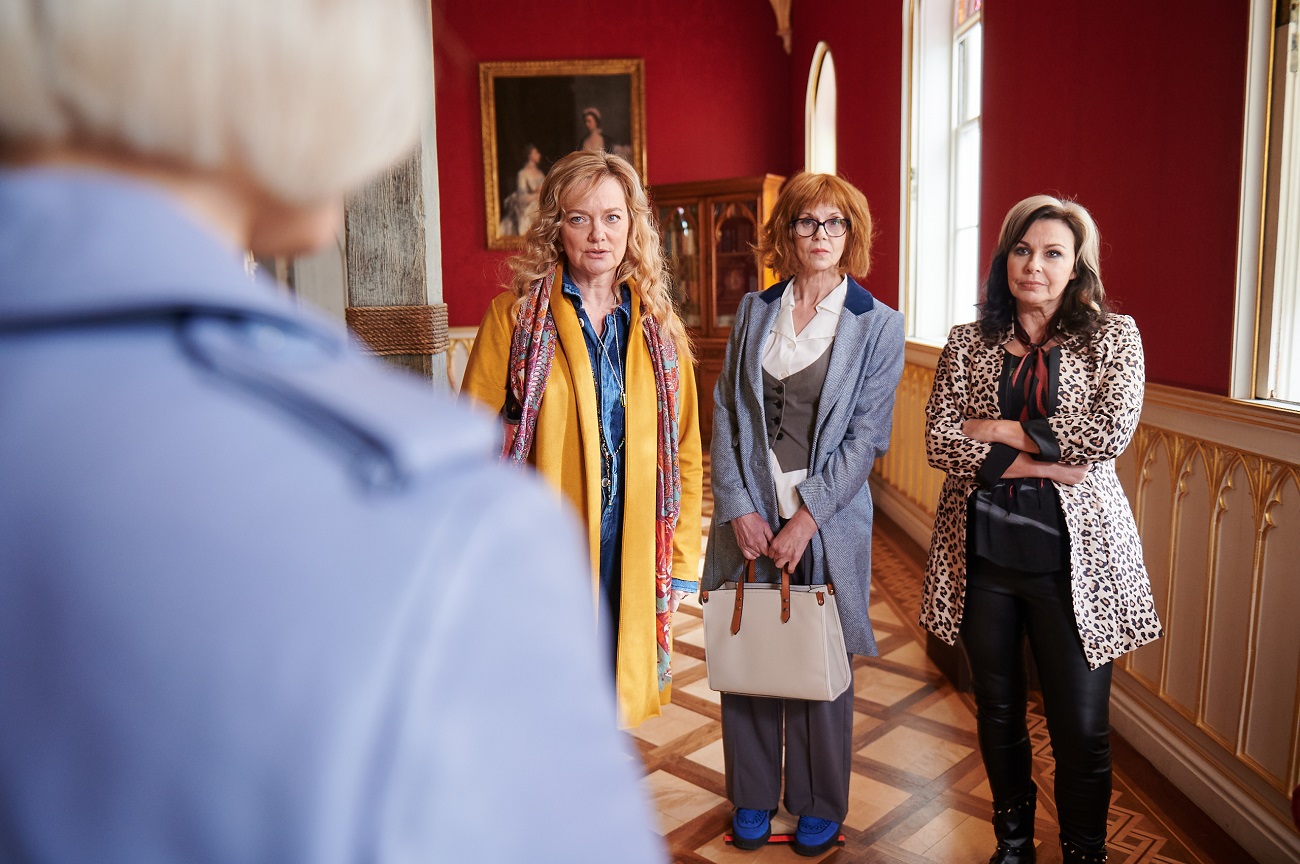 Queens of Mystery, Season 2
In January, DS Matilda "Mattie" Stone and her meddling, crime-writing aunts returned for a second season of murder and mayhem in rural southern England. This time, Florence Hall takes over the lead role as Matilda. Returning as the three crime-writing aunties are Beth (Sarah Woodward, The Pale Horse), Cat (Julie Graham, The Bletchley Circle, Shetland, Penance), and Jane (Siobhan Redmond, Unforgotten).
RELATED: 20+ Cozy British Mystery Shows for Those Who Like Their Mysteries Mild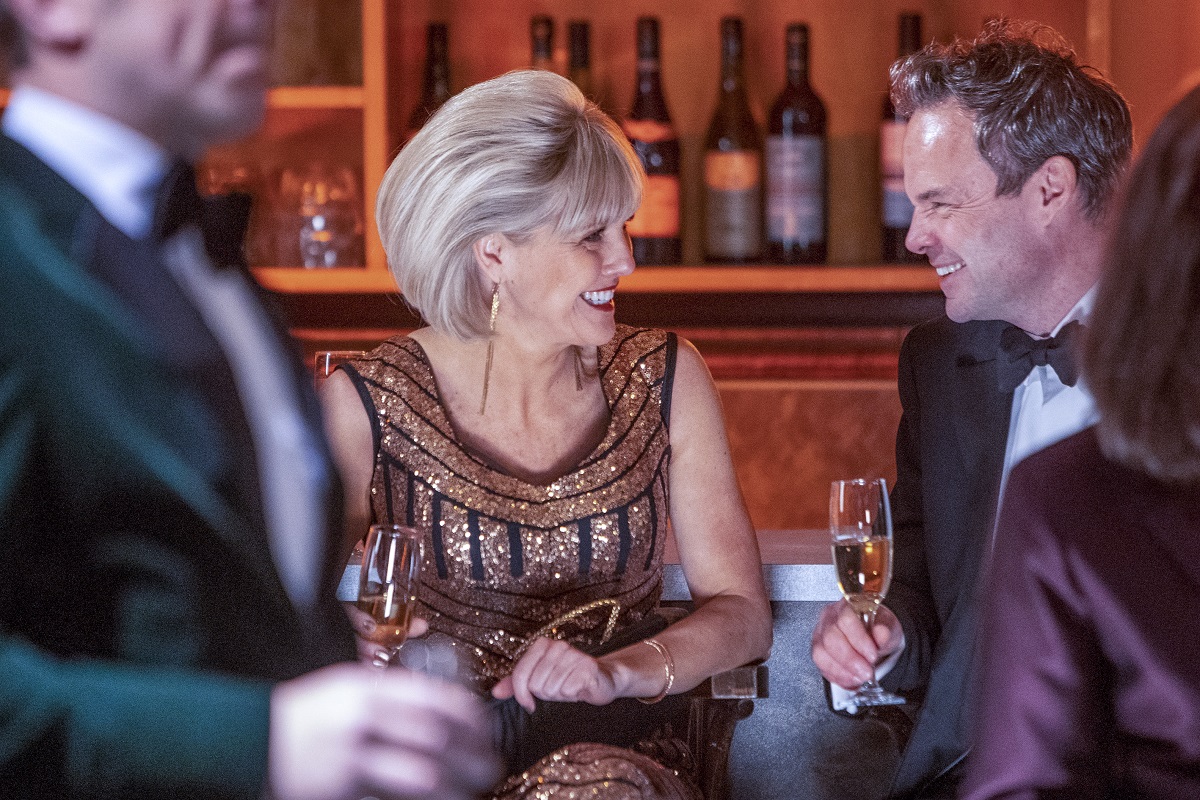 Agatha Raisin, Season 4
Season 4 of Agatha Raisin began with the Christmas episode that aired in December, and continued with three new feature-length episodes in February. Based on M.C. Beaton's Agatha Raisin book series, the mysteries follow the investigative adventures of new Cotswolds resident (and former PR executive) Agatha Raisin.
RELATED: Celebrating the Cotswolds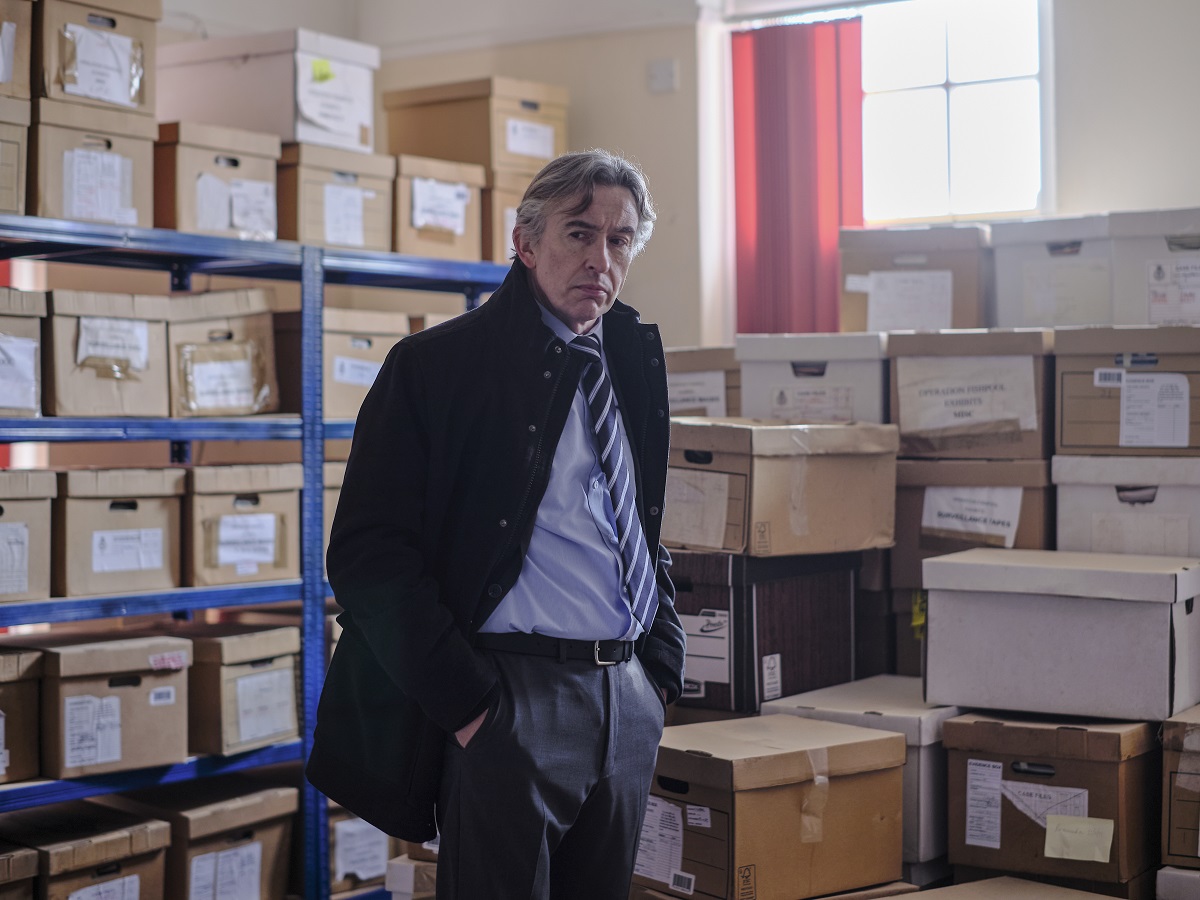 Conviction: The Case of Stephen Lawrence (2021)
In 1993, black student Stephen Lawrence was murdered in London during a racially motivated attack. This three-part true crime dramatisation stars Steve Coogan (Philomena) as detective Clive Driscoll, the man who worked with the family to build an investigation that would secure a conviction more than 18 years later.
RELATED: The Best British True Crime Shows You Can Stream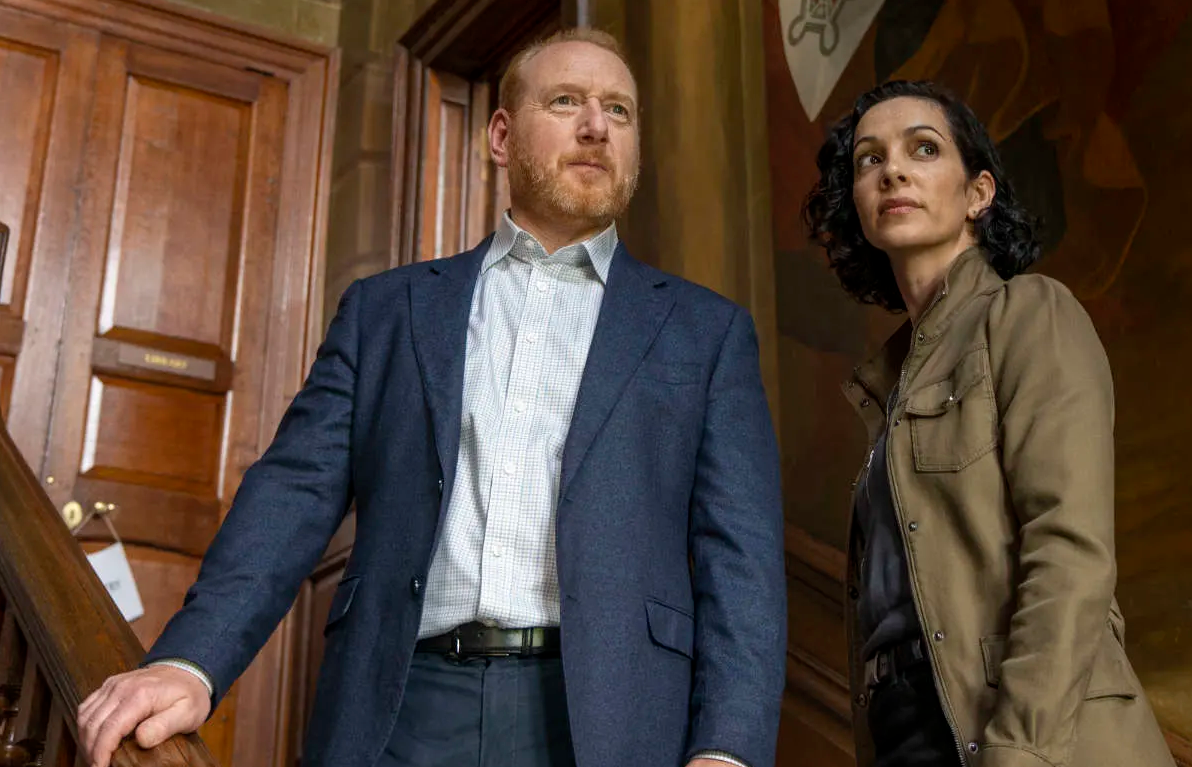 The Chelsea Detective (2022)
Adrian Scarborough (Gavin & Stacey, Miranda) stars as DI Max Arnold, a newly-separated officer who lives on a battered houseboat while holding out hope that he'll get back together with his wife. He's clever, determined, and perhaps most importantly, he doesn't care about wealth or status when it comes to applying the law.
Along with his colleague Priya Shamsie (Sonita Henry), he investigates deaths in the London borough of Chelsea – a posh and lovely place with a dark underbelly full of greed and corruption and murder.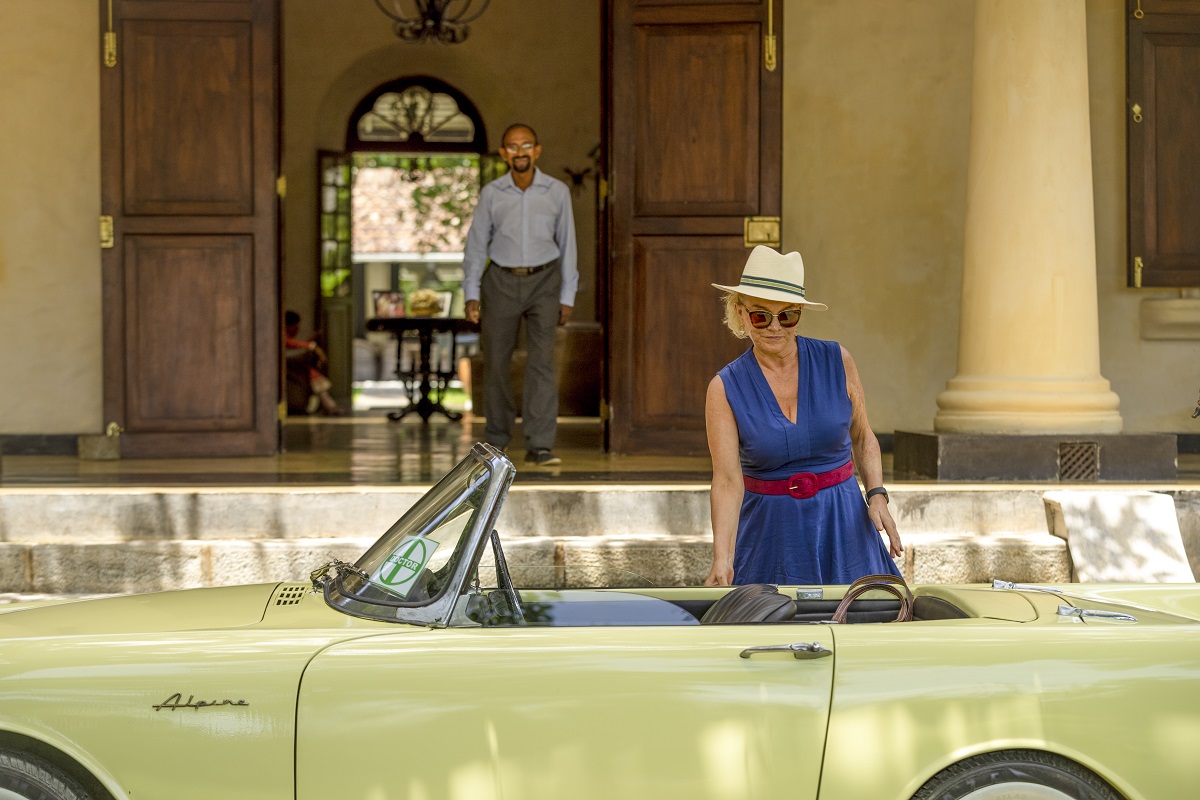 Good Karma Hospital, Season 4
This much-loved medical drama follows Dr. Ruby Walker after she made the life-changing decision to leave England and practice medicine at a small clinic in India. We won't include any spoilers for those not caught up, but we will say that this is the final season and it does bring closure to many storylines.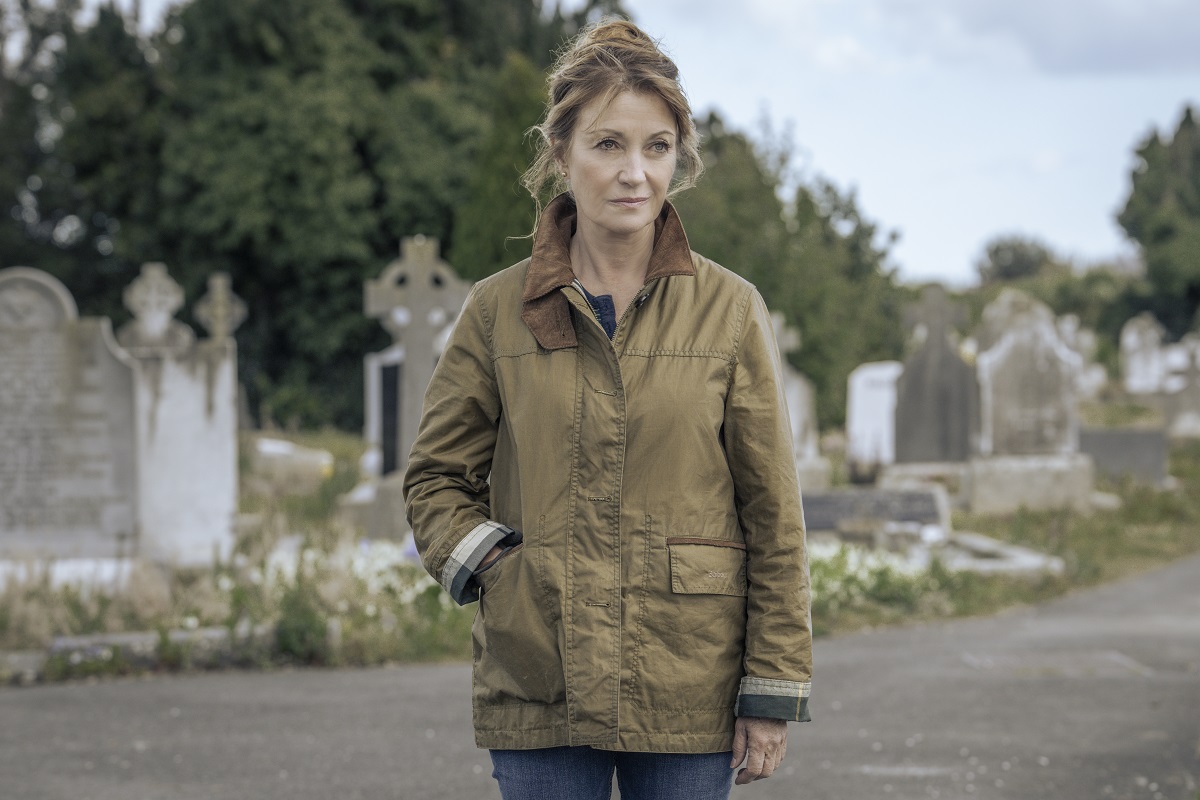 Harry Wild (2022)
Jane Seymour (The Kominsky Method) stars in this series about a recently retired English professor with a knack for investigation and a tendency to interfere in her police detective son's cases. When the series kicks off, she's staying in his home recovering from a mugging and she starts poking around in his work.
Kevin Ryan (Guilt) plays her son Charlie, while Rohan Nedd (Whitstable Pearl) plays her mugger, Fergus Reid. The series is set in and around Dublin.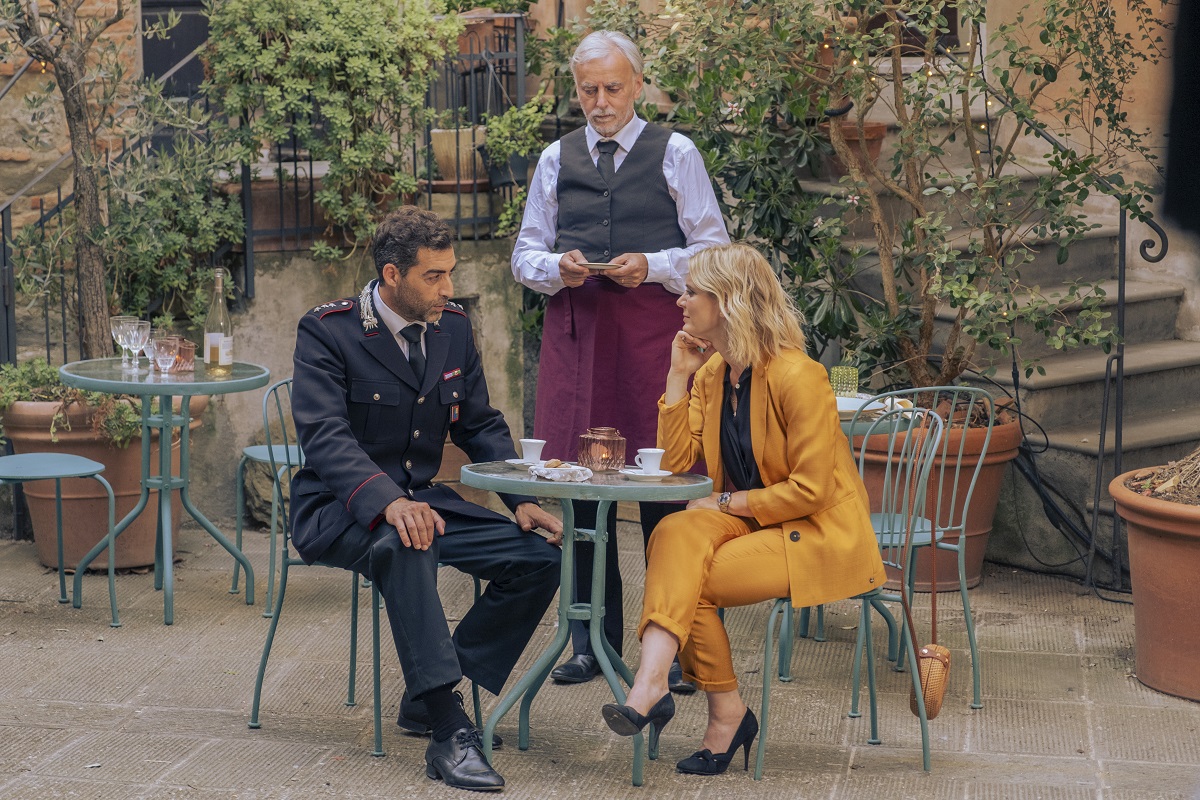 Signora Volpe (2022)
Emilia Fox (Silent Witness) stars as British spy Sylvia Fox, a middle-aged woman who sets off for Italy to attend her niece's wedding. When the groom goes missing, she finds herself roped into solving the mystery for the sake of her family – but she soon grows to love the area, settling into a beautiful but dilapidated home in the Italian countryside.
As she adjusts to her new life, she finds herself working on local mysteries and cozying up to handsome local cop Giovanni Riva (Giovanni Cerfiera, American Crime Story: Assassination of Gianni Versace).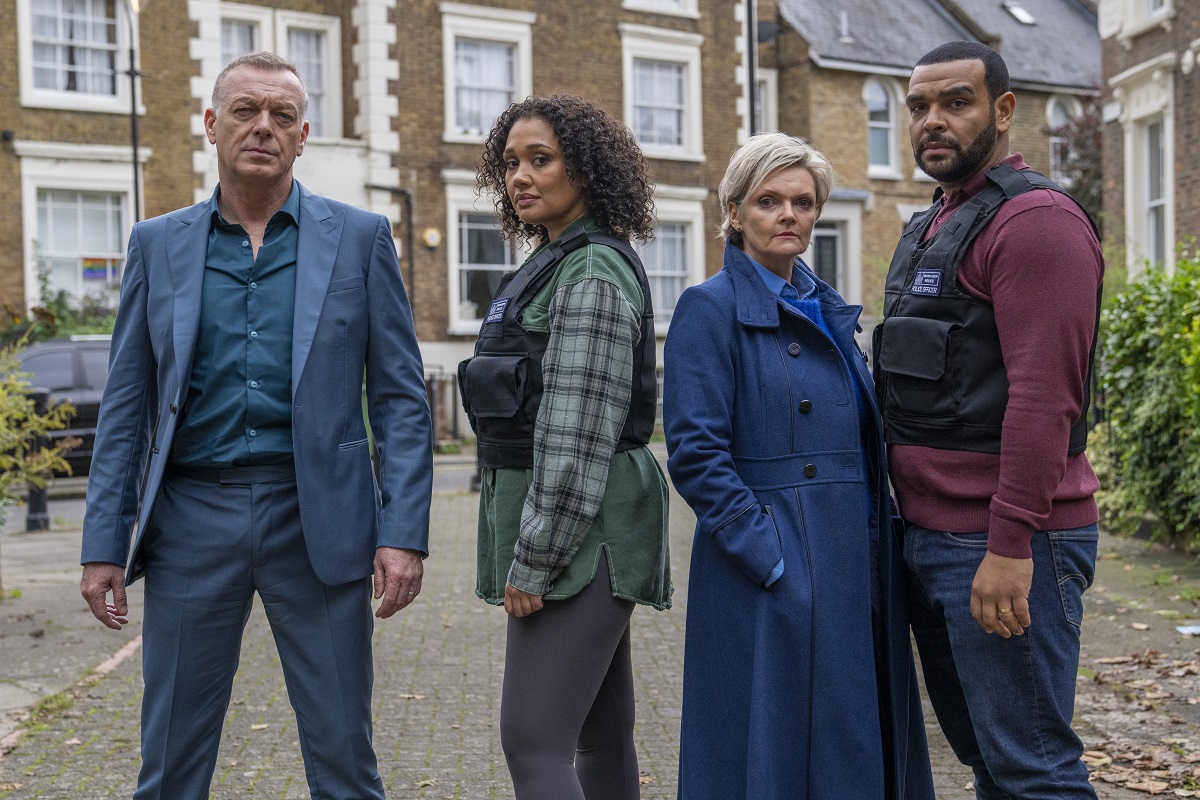 London Kills, Season 3
This semi-improvised crime drama is filmed in a documentary style and it follows the work of a homicide investigation squad in central London. Hugo Speer (The Full Monty) plays DI David Bradford, while Sharon Small (Inspector Lynley Mysteries) plays DS Vivienne Cole.
In season 3, the team is dealing with a series of killings that appear to be linked – and the killer appears to have inside information that only the police should know.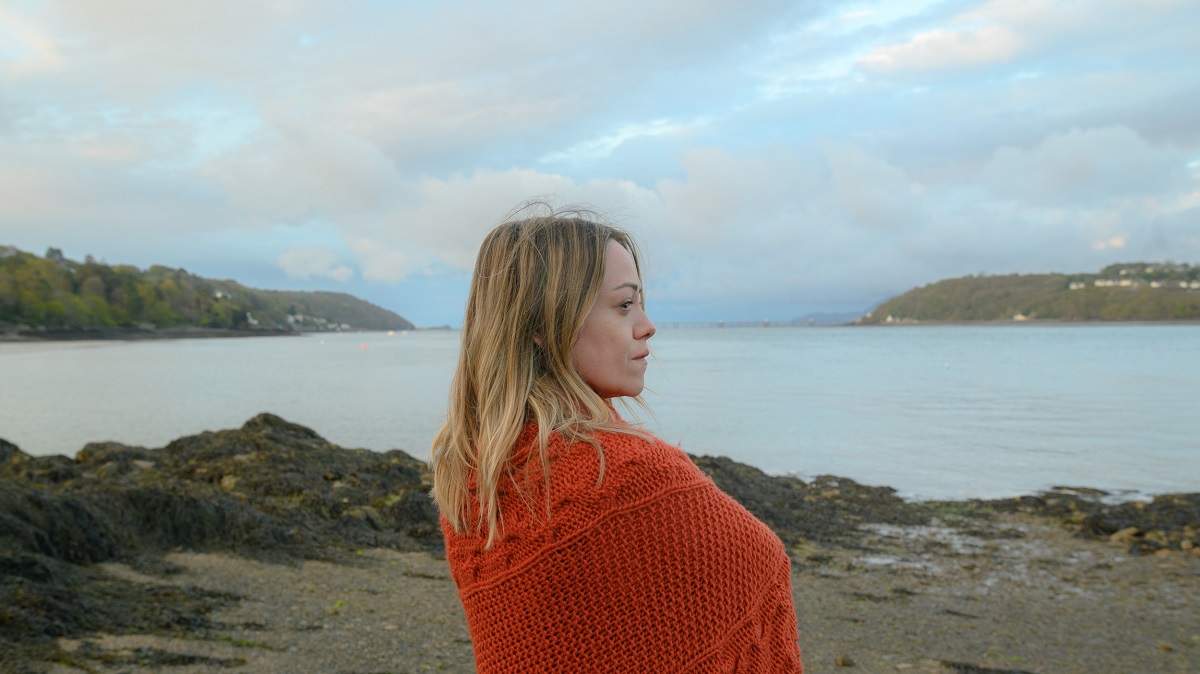 Hidden, Season 3
When a local man's body is found in a remote river, DCI Cadi John gets caught up in the case of what appears to have been a frenzied attack on the man. Meanwhile, her relationship with pathologist Rachel West is flourishing, though she still harbours some big secrets.
RELATED: 30+ Female Detective Shows of British TV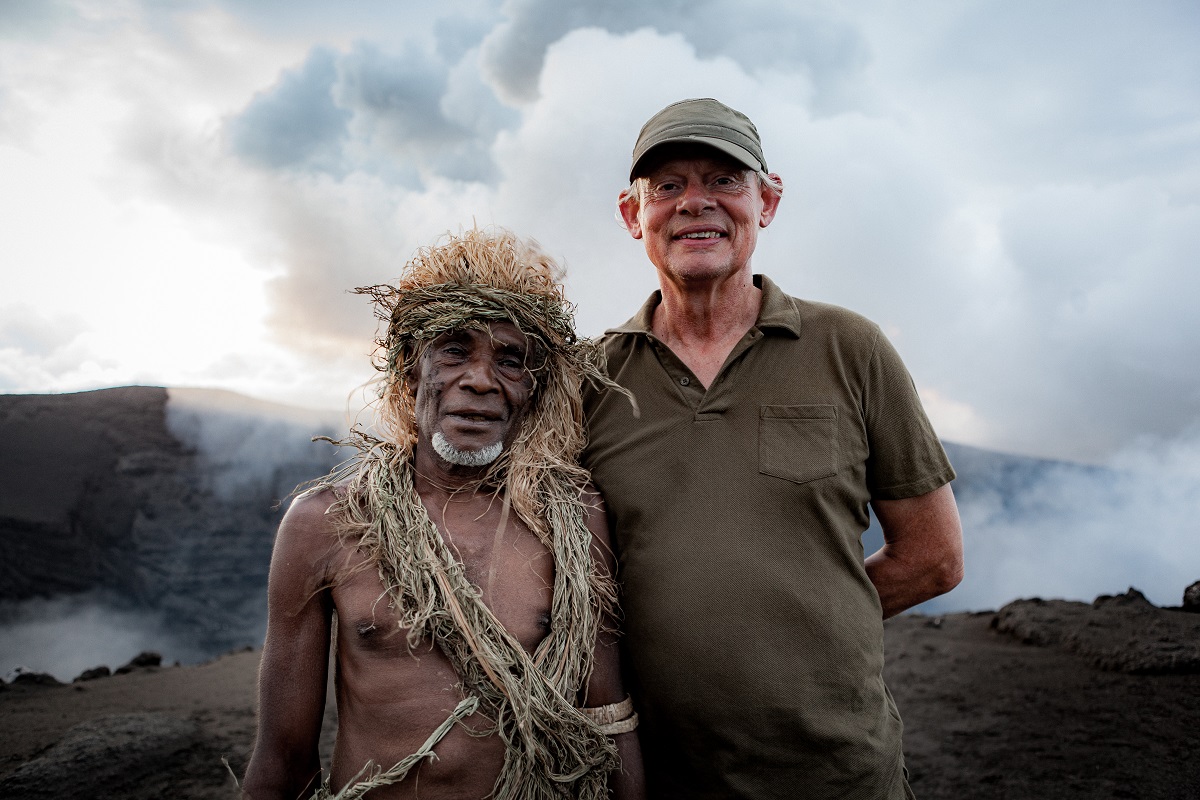 Martin Clunes: Islands of the Pacific (2022)
Martin Clunes returns for another set of tours – and this time, he's in the islands of the Pacific. He explores French Polynesia, Vanuatu, Galapagos, and more.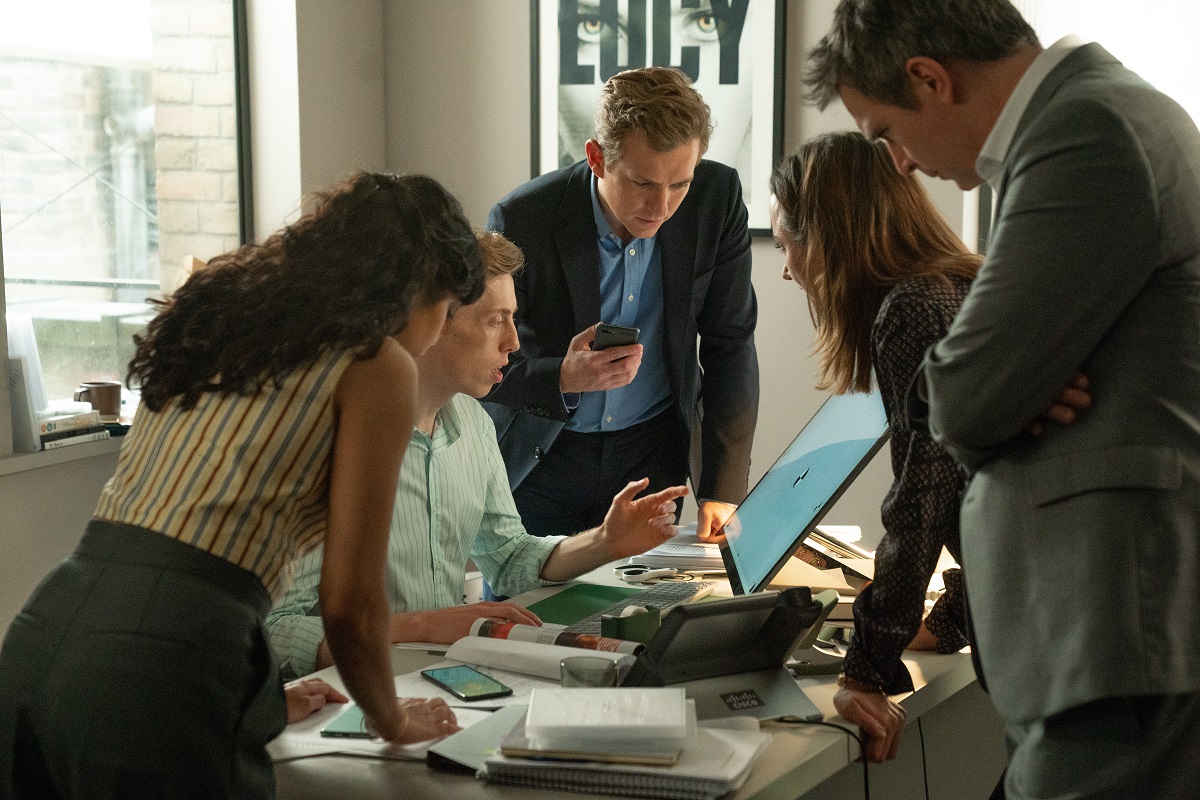 Ten Percent (2022)
Based on the original French series Dix pour cent (aka Call My Agent on Netflix), Ten Percent offers a fairly close copy of the original plots – but in English, with familiar British actors like Jack Davenport (Coupling) and Maggie Steed (Pie in the Sky). If you like the premise of the original but hate dealing with subtitles or bad dubbing, you'll definitely want to check this one out.
The series follows the personal and professional lives of employees at a talent agency in London. As if the general management of celebrities wasn't enough, the agency is quickly thrown into turmoil by a close tragedy.
RELATED: 10 of the Best British TV Shows Set in Contemporary London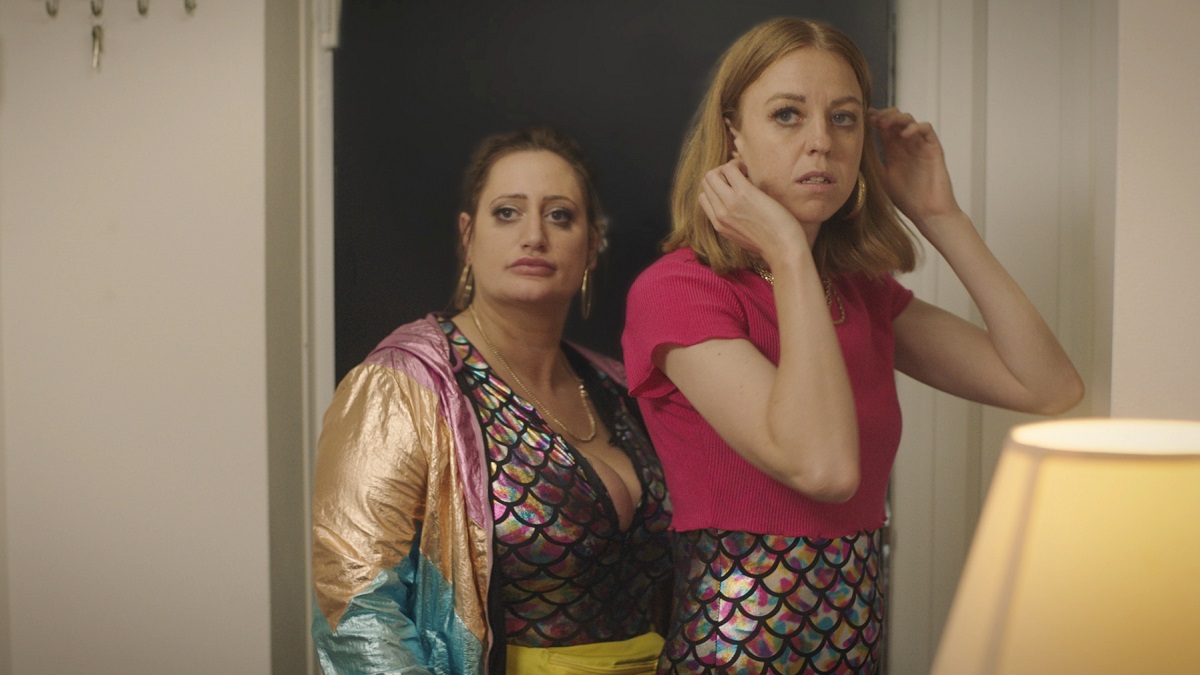 The Other One, Season 2
After a man drops dead at his birthday party, his family learns he has another, entirely separate family they didn't know about – just 13 miles away. What else can they do but decide to make the best of it? This quirky comedy returned to Acorn TV in July 2022.
Lauren Socha (Misfits) stars as Cat, while Ellie White (The Windsors) plays Cathy. Siobhan Finneran (Downton Abbey) plays Marilyn, and Tess is played by Rebecca Front (Inspector Lewis).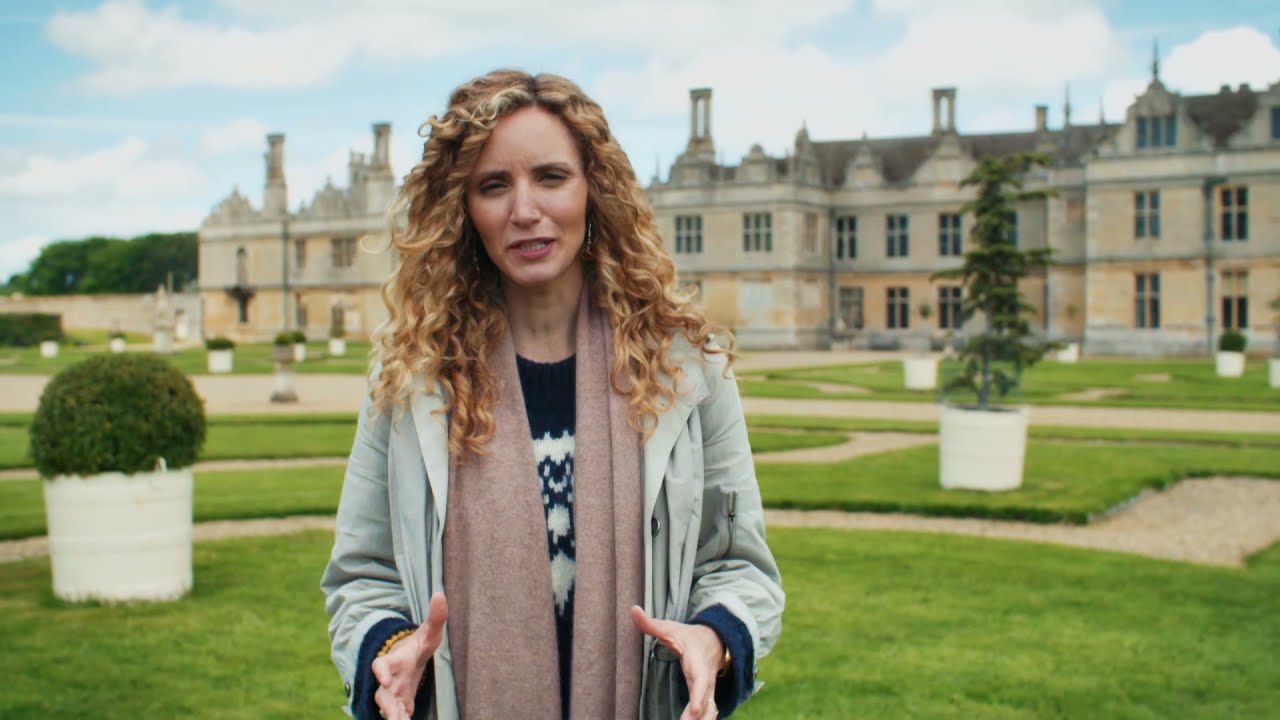 Walking Tudor England (2021)
Professor Suzannah Lipscomb sets out to explore the legacy of the Tudor kings and queens, looking at how they shaped Britain's identity more significantly than any before them. She examines how they influenced the formation of the Royal Navy and tore down the monasteries – but also how they reigned over a time full of betrayal, religious persecution, and an abnormally large number of beheadings.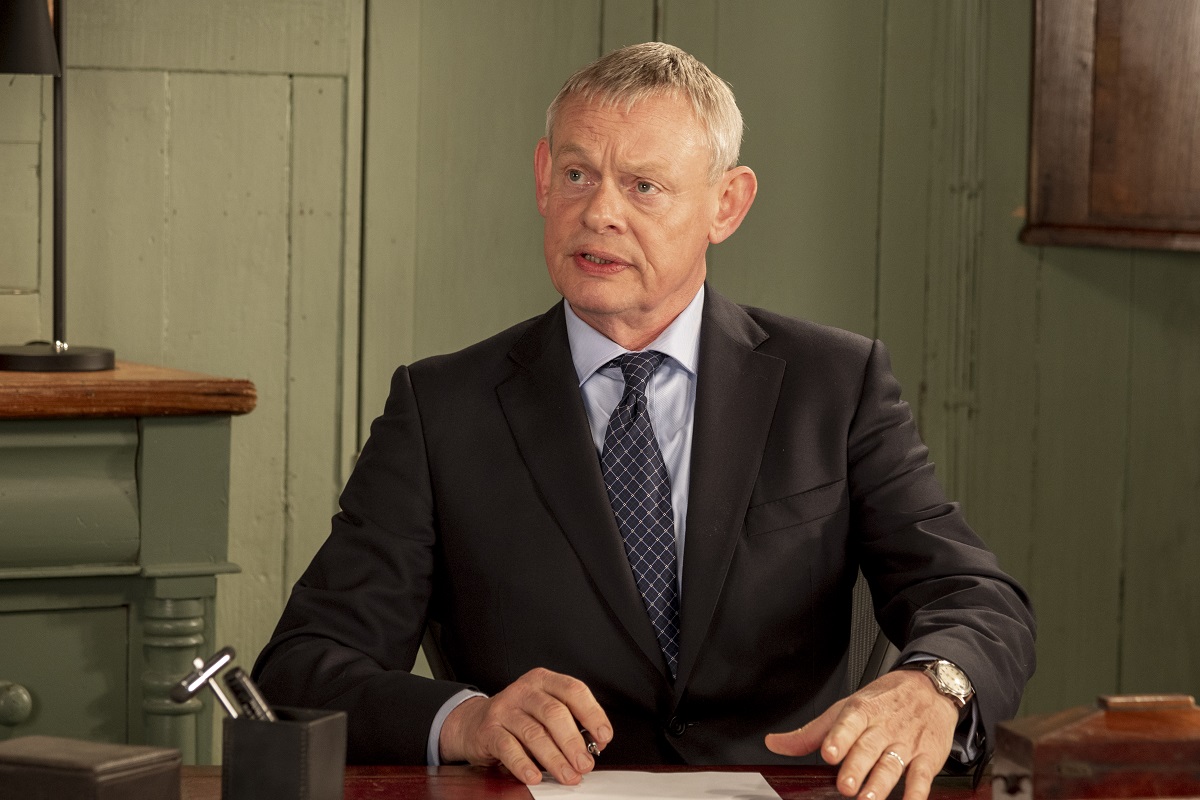 Doc Martin, Season 10 (FINAL SEASON)
Martin Clunes returned to Acorn TV for one last season as the grumpy, often self-centered GP of Portwenn. We won't say much else about the final season because the starting point of the season involves spoilers for season 9.
RELATED: 48 Lovely British TV Shows Set by the Sea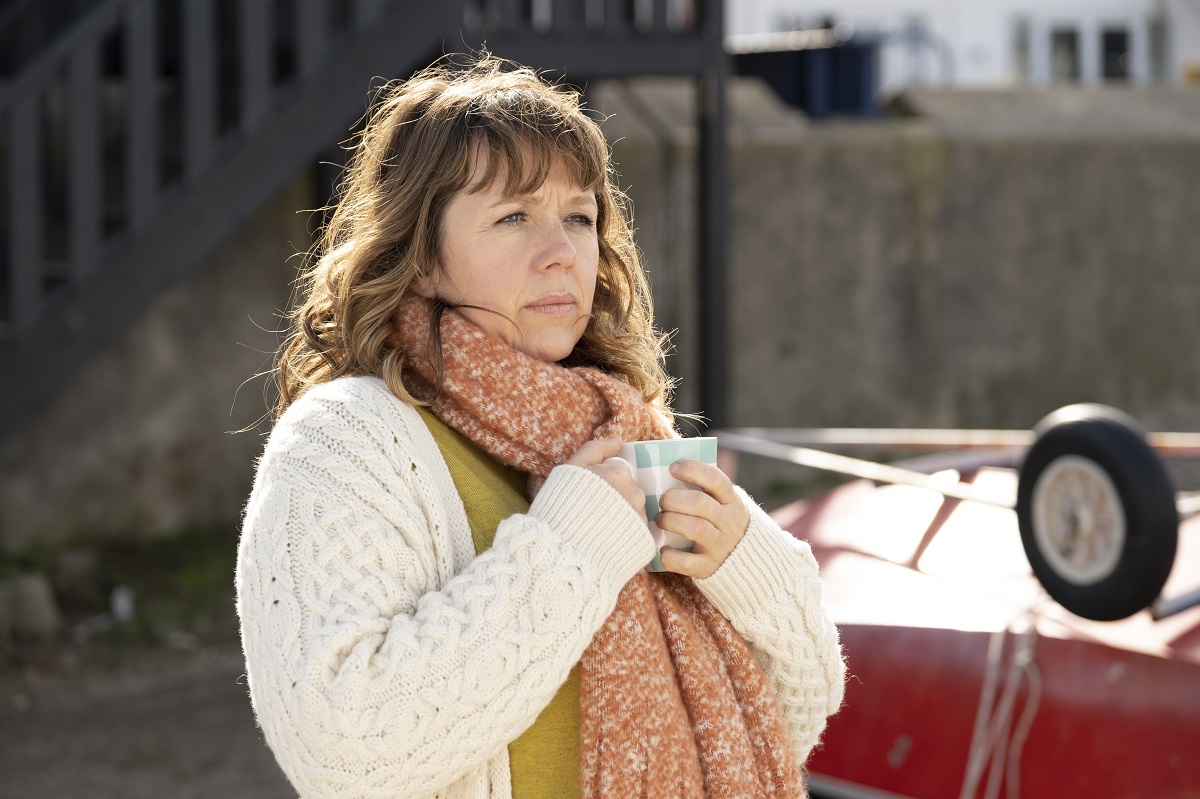 Whitstable Pearl, Season 2
Based on Julie Wassmer's Whitstable Pearl books, this mystery series follows the middle-aged Pearl Nolan – oyster restaurateur by day, private investigator in her free time. Once a struggling single mum, her boy is older now and she's able to pursue her dream of investigative work while also catching the eye of newly-transplanted-from-London police investigator Mike McGuire.
The whole thing is set against the backdrop of the gorgeous coastal town of Whitstable in Kent (that's in southeastern England near Canterbury, for those not up on their UK geography).
Watch it HERE after November 28th
Midsomer Murders, Season 23 (US & Canada)
Beginning December 12th, Acorn TV will be airing new episodes of Midsomer Murders' 23rd season. This quirky village murder mystery hasn't released episode descriptions yet, but it's sure to include plenty of unusual homicides.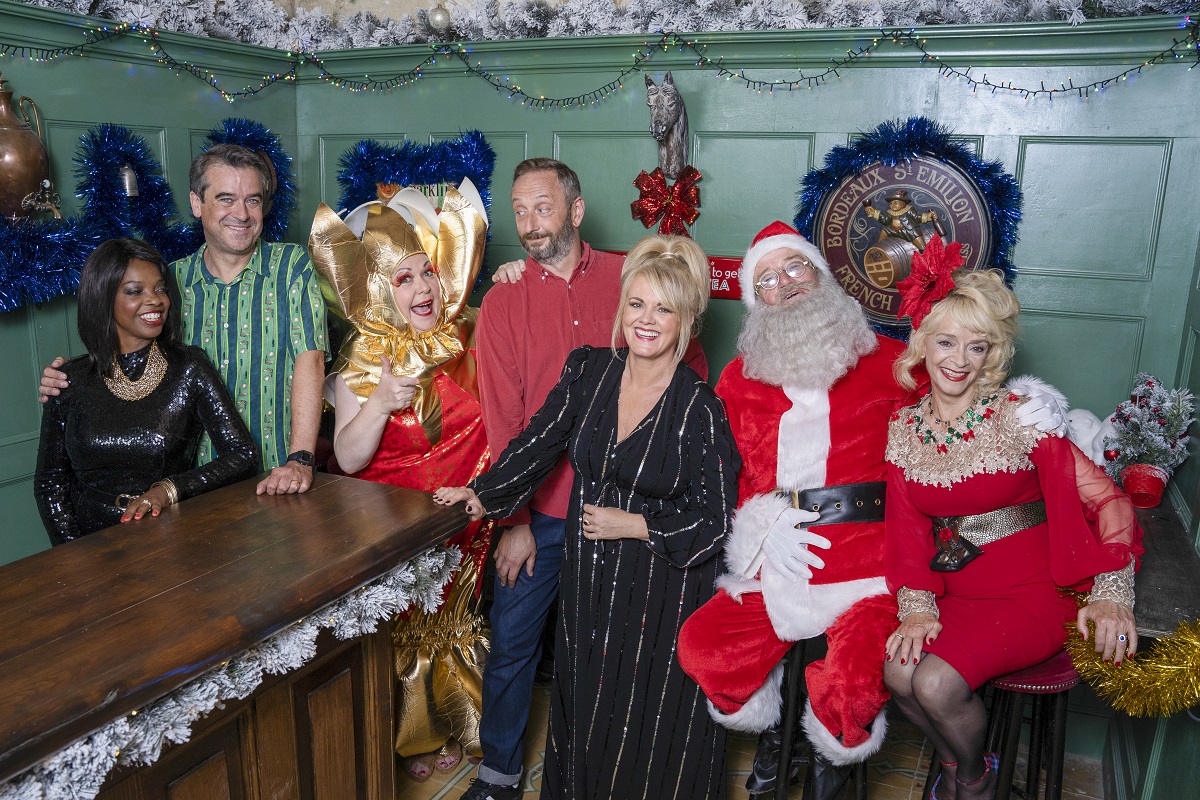 Madame Blanc Mysteries: Christmas Special & Season 2 Premiere
Season 2 of this popular cosy mystery series opens with a Christmas-themed special. Antiques dealer Jean White (Sally Lindsay) has returned, fresh from an attempt on her life. Once again, her specialist knowledge of antiques proves essential to solving a variety of interesting murders and mysteries in the French village of Saint Victoire.
The Best "And Beyond" (Australian, Canadian, European) Shows to Premiere on Acorn TV in 2022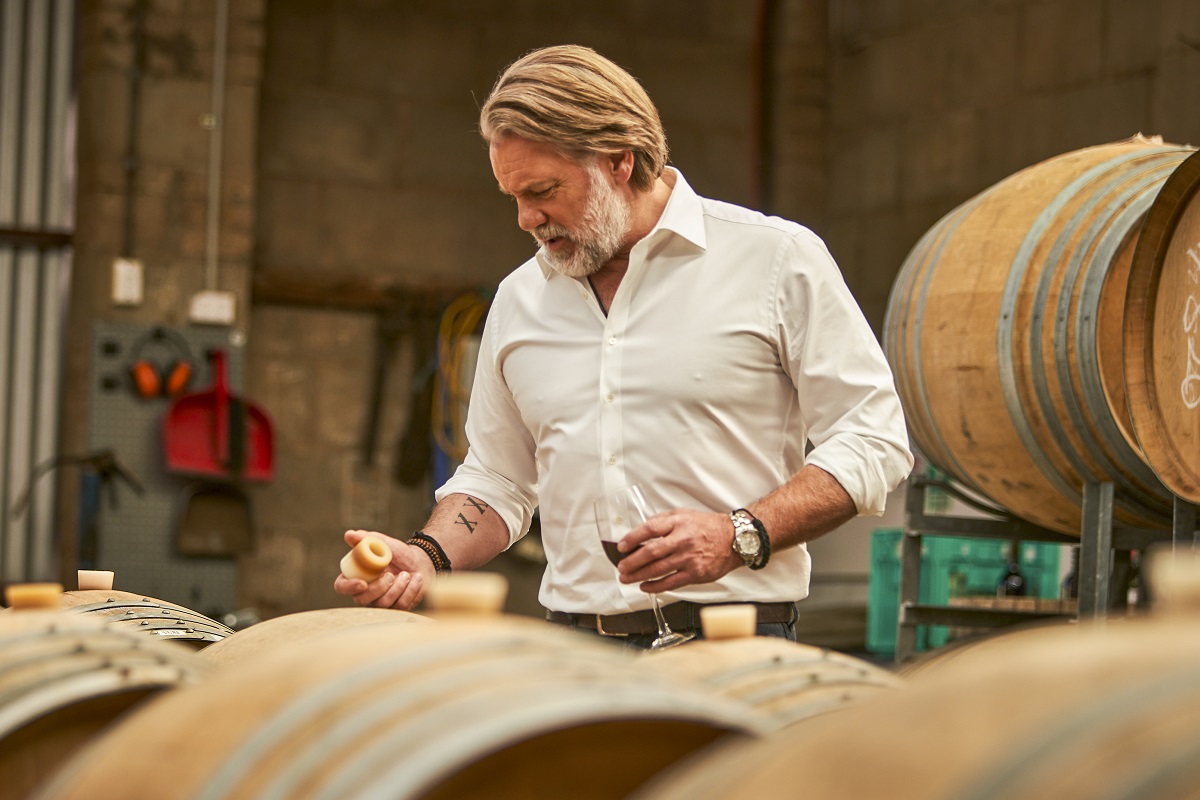 Aftertaste (2021)
After burning his bridges and ruining has last chance, chef Easton West (Erik Thomson, 800 Words), he finds himself back in his hometown with the dysfunctional family he left 30 years earlier. Understandably, they're not too keen on him. Only his 19-year-old pastry chef niece, Diana, will have anything much to do with him. As he works to rebuild his life, he takes Diana under his wing. But can she stand working with him?
Season 1 premiered in February, with season 2 following it in December 2022.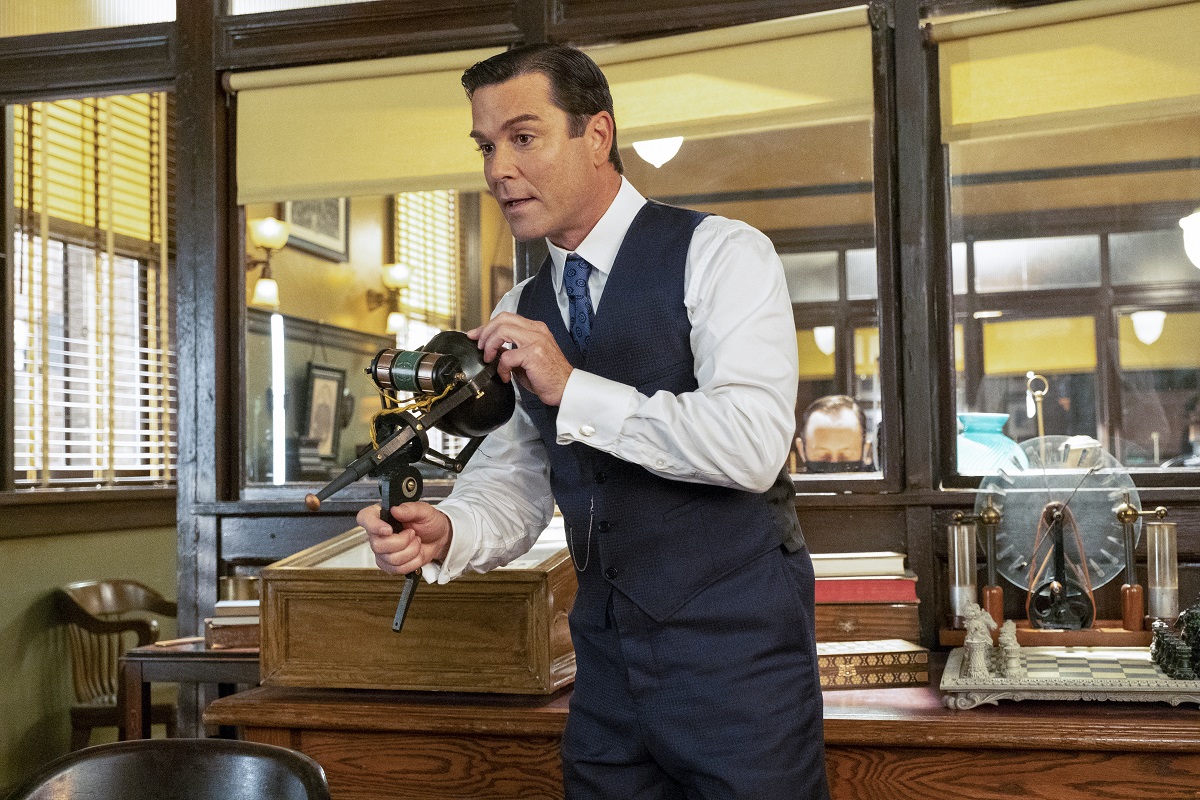 Murdoch Mysteries, Season 15
On February 28th, Murdoch Mysteries returns with the first episode of an ultra-long 15th season. The Victorian-era Canadian mystery stars Yannick Bisson as Detective William Murdoch, and the first episode of the new season sees him fearing for the lives of Anna Fulford and her son as they're pursued by members of a crime syndicate.
RELATED: 30+ British Period Dramas Set in the Victorian Era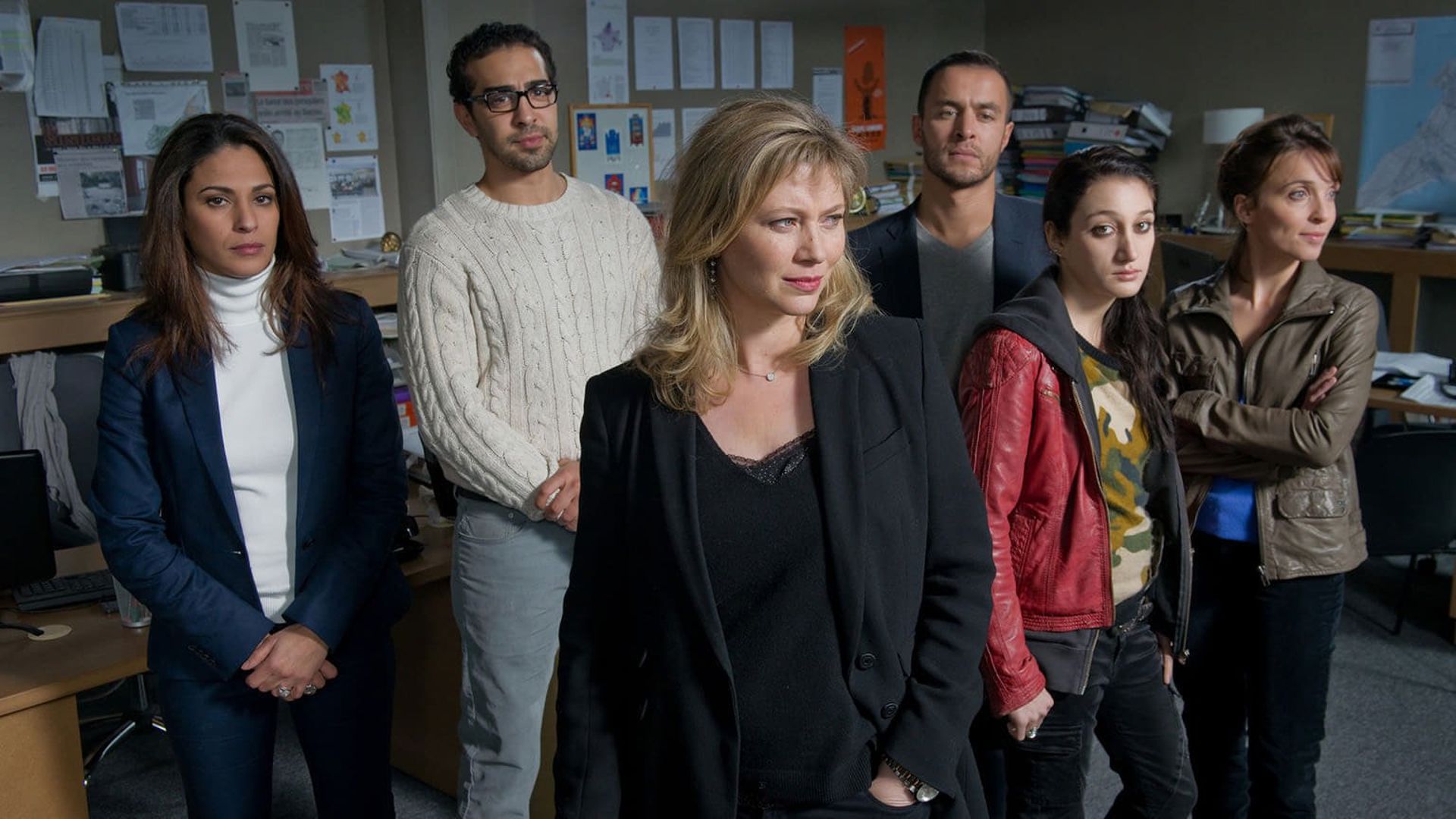 Candice Renoir, Seasons 3 & 4
If the Acorn TV folks have gotten even half as many emails about this one as we have, they've surely been going crazy while trying to work out the rights to bring us more of Candice Renoir. After the December premiere was delayed, they've offered a new premiere date for February 28th.
Candice Renoir (Cécile Bois) is a French policewoman and single mother of four. After putting her career on hold for a decade, she's returning to work in a port town in the South of France. Now, she'll face the challenging task of solving crime while balancing the need to care for her family.
RELATED: 19 of the Best French Mysteries & Crime Dramas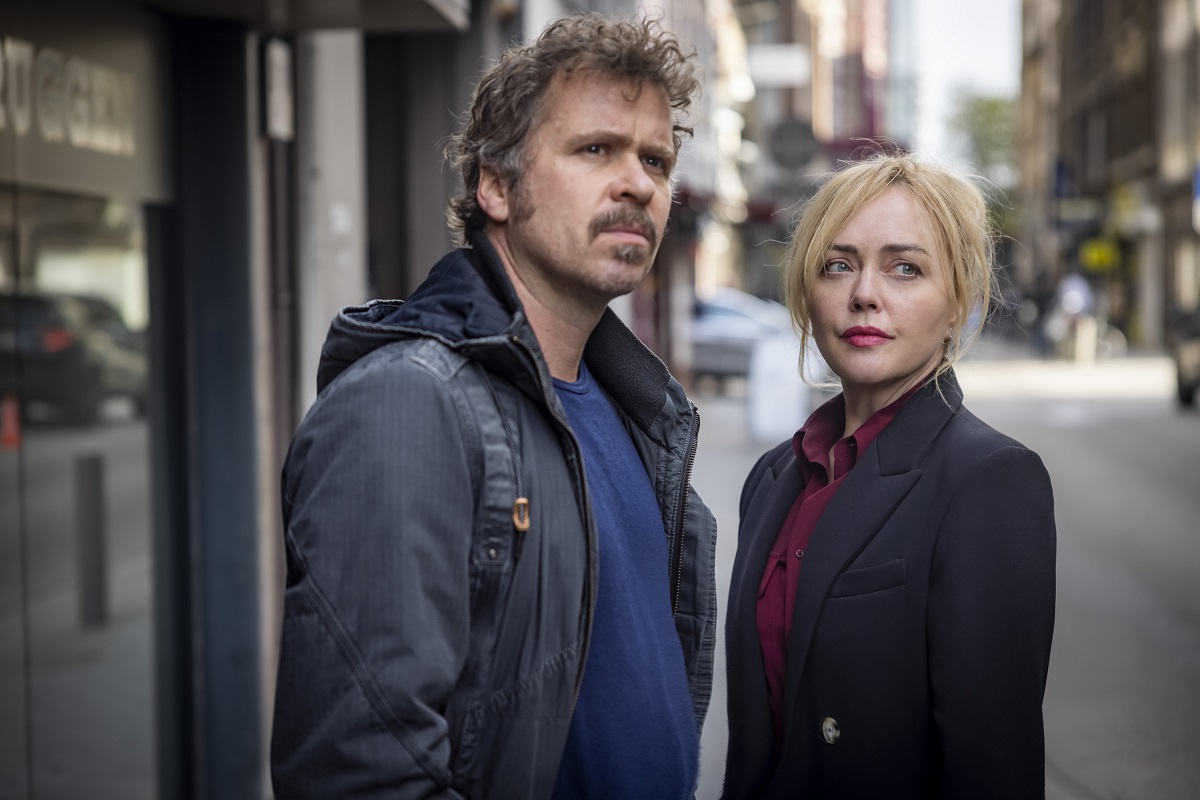 Hidden Assets
Set in County Clare, Ireland and the Belgian diamond capital of Antwerp, this series follows the action after a routine raid uncovers a link between a wealthy Irish family, a stash of rough diamonds, and a number of bombings in Belgium. The series will star Angeline Ball (Keeping Faith), as DS Emer Berry, along with Simone Kirby (His Dark Materials) and Peter Coonan (Cold Courage).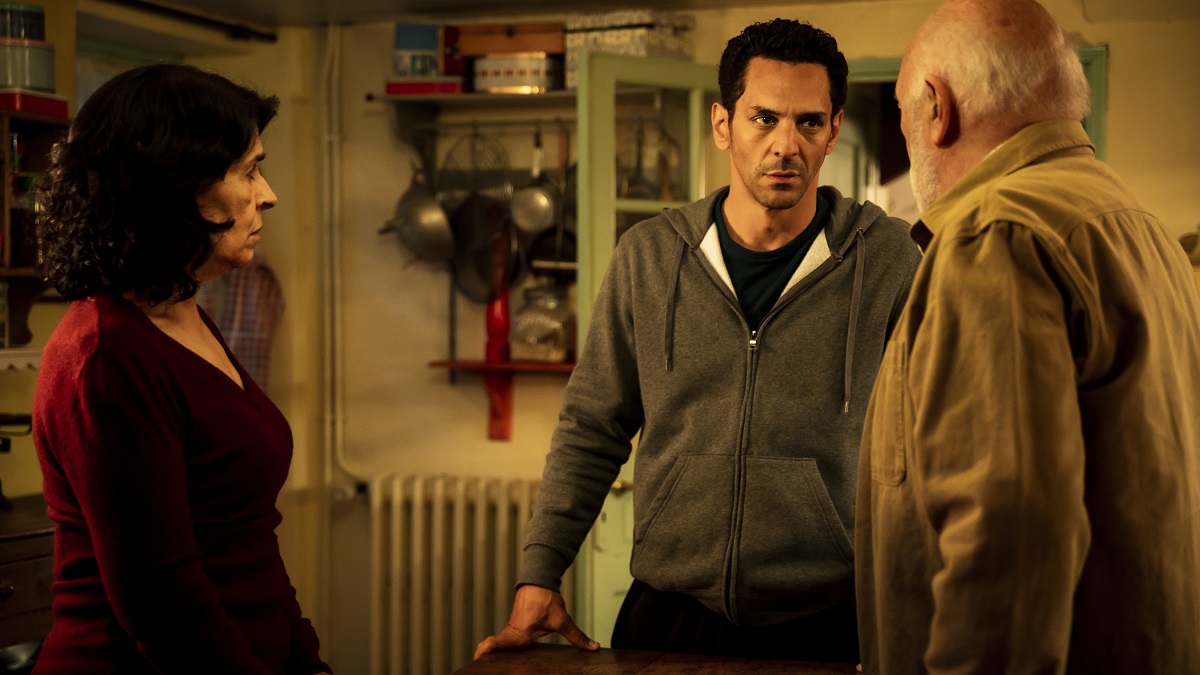 Balthazar, Season 4
If you haven't seen Balthazar, it follows a French forensic pathologist, Raphael Balthazar (played by Tomer Sisley) as he works to uncover the secrets of the dead on his examining table. He talks with them, imagining what they might tell him, then using his keen insight to help police with their investigations.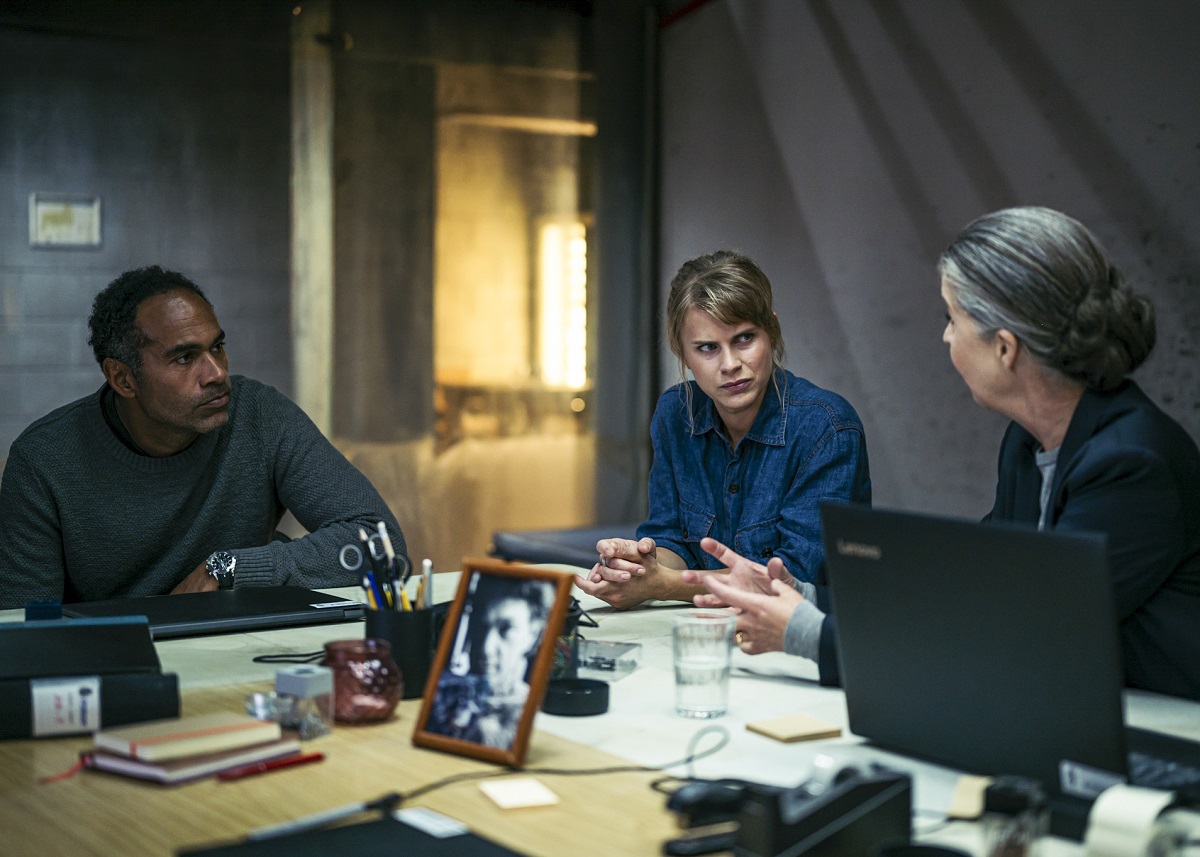 The Truth Will Out, Season 2 (Swedish)
Detective Peter Wendel sets out to create an elite task force to help solve cold cases, but when he finally gets his chance, the only available officers seem to be some of Sweden's worst. Meanwhile, he's dealing with the possibility that a noted serial killer may not have killed all his victims – leaving another murderer, or even many murderers, running free.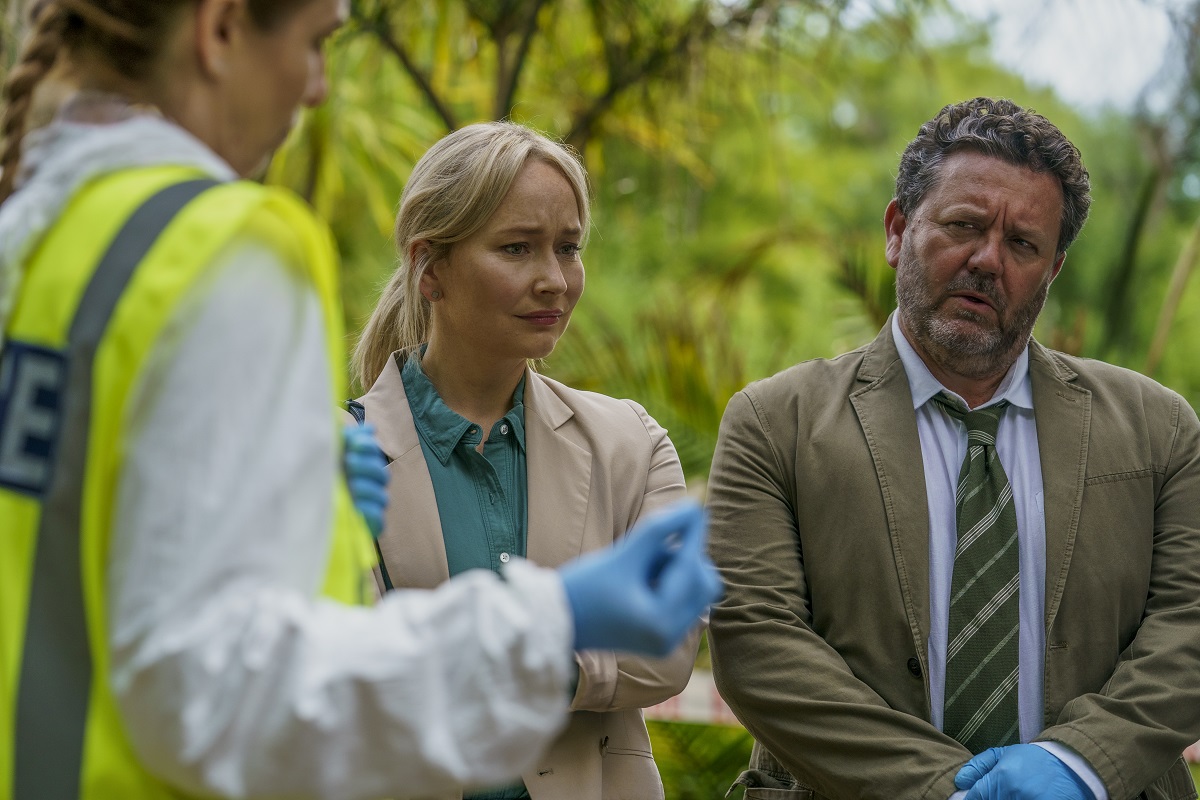 Brokenwood Mysteries, Season 8
This much-loved New Zealand-based mystery series follows DI Mike Shepherd and DC Kristin Simms as they uncover the truth about crimes committed in the otherwise quiet town of Brokenwood. Season 8 will have six feature-length episodes, including a seemingly impossible murder at a music festival, an athlete found dead in a fountain, and the violent death of a cowgirl, possibly due to a long-standing family feud.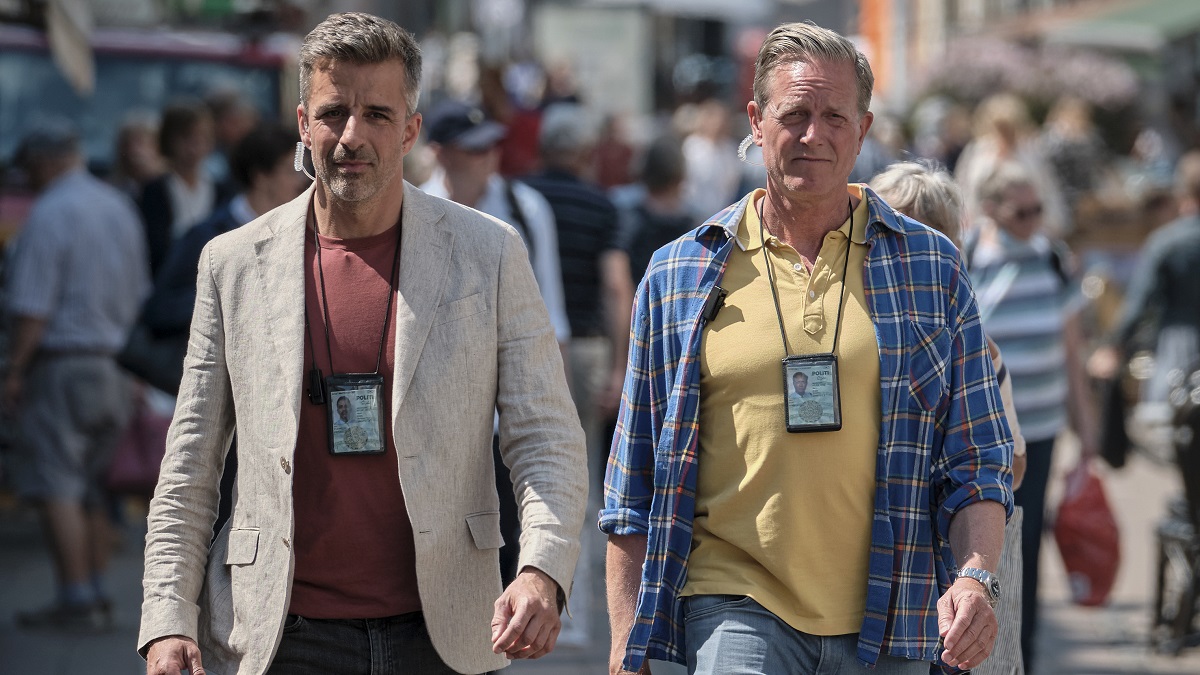 The Sommerdahl Murders, Season 3
Danish police investigator Dan Sommerdahl (Peter Mygind) has devoted his life to maintaining peace and justice in his small community – often at the expense of his personal life and relationships. In season 3, we'll see him solving tough crimes while also coming to grips with the fact that his ex-wife is now in a relationship with his police partner and best friend.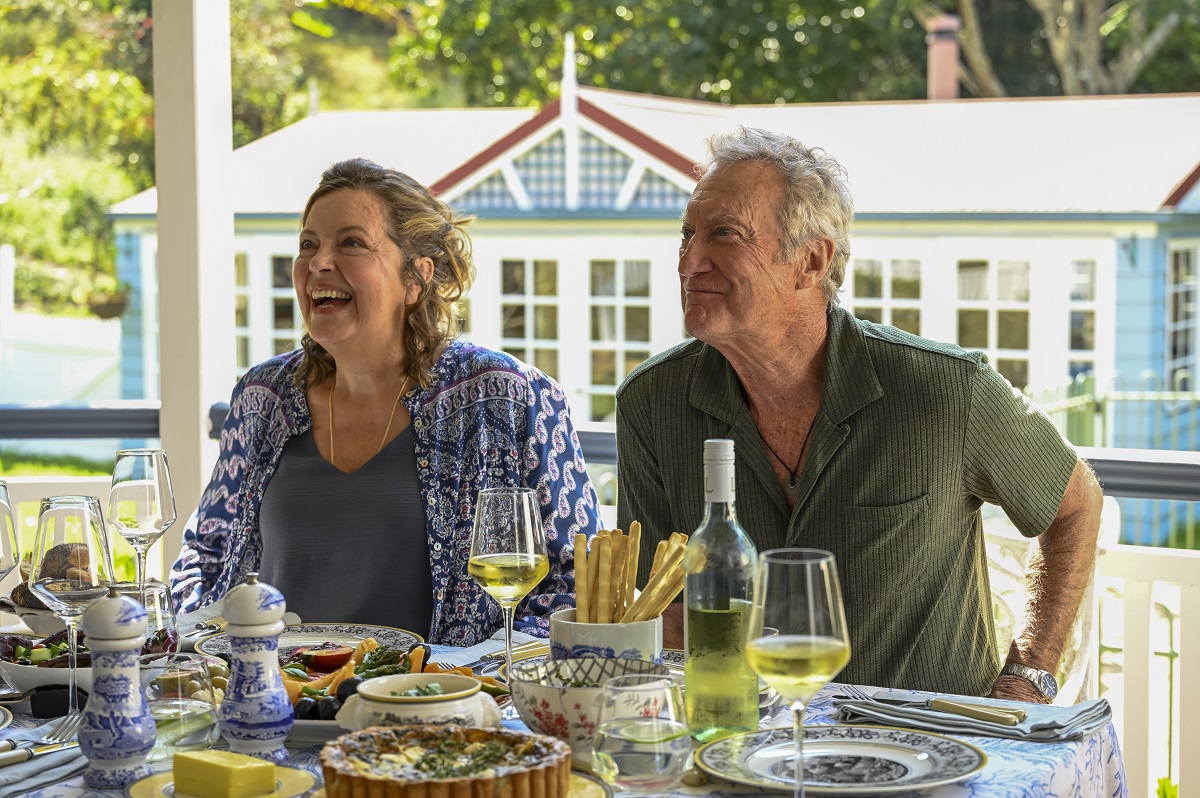 Darby & Joan
This road trip mystery follows retired Australian homicide detective Jack Darby (Bryan Brown, Cocktail) after a travel mishap pairs him and his dog up with English nurse Joan Kirkhope (Greta Scacchi, The Player). Joan is on a mission to get answers about her husband's death, while Darby is occupied with the business of avoiding his past.
The two polar opposites soon find themselves drawn into a variety of mysteries as they move through Australia's varied landscapes. It may not be what they expected of their travels – but it might be just what they need.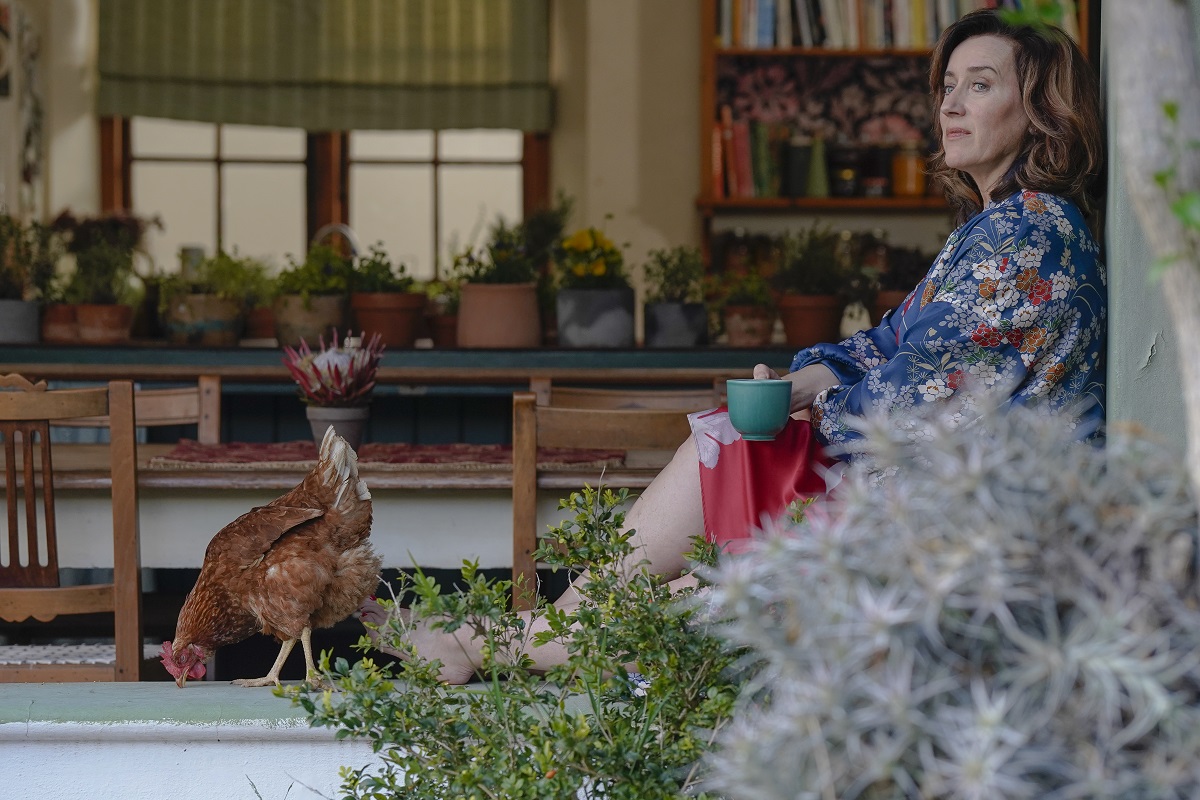 Recipes for Love & Murder
Based on Sally Andrew's "Tannie Maria" mystery novels, this series follows recipe columnist Maria after her editor lets her know her column is being discontinued. As Maria and rookie journalist Jessie compete to handle the paper's new advice column, Maria gets a letter from a woman with an abusive husband…and Jessie happens upon her body. In pursuit of the truth, the two rivals will form an uneasy investigative alliance.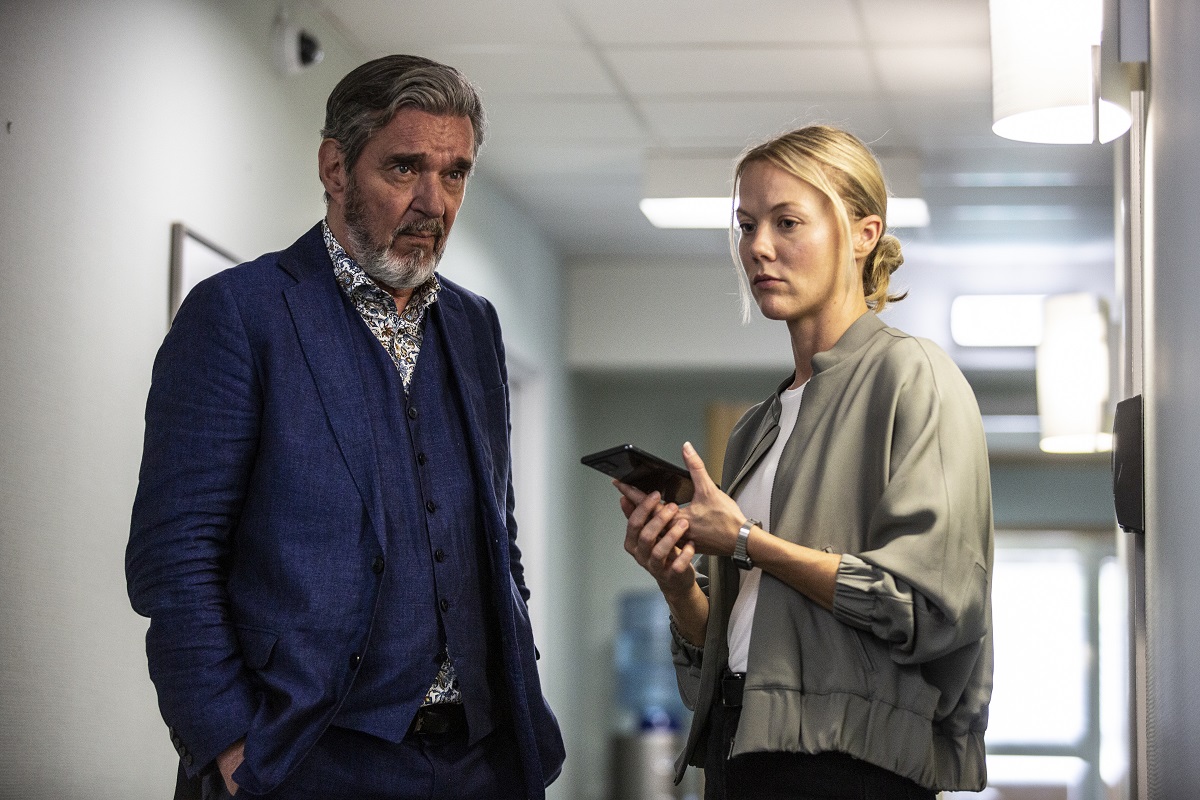 Bäckström, Season 2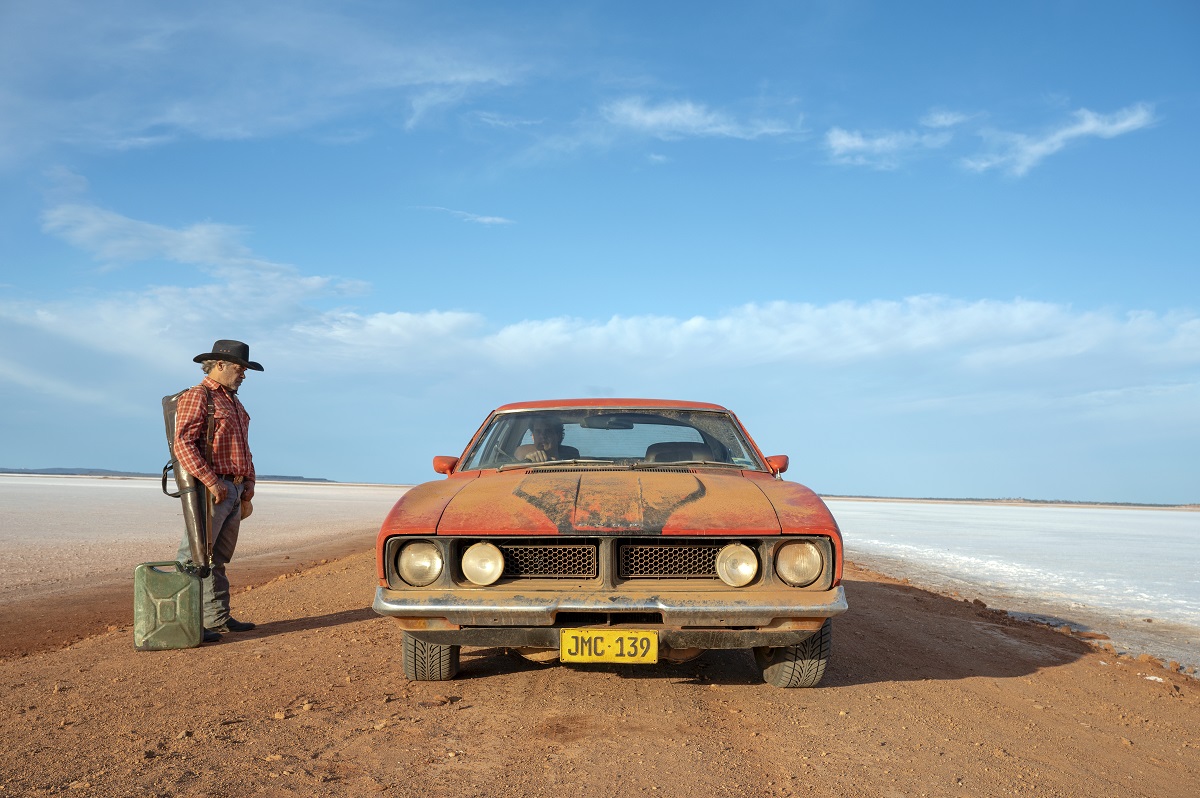 Mystery Road: Origin (2022)
This Mystery Road prequel stars Mark Coles Smith (Halifax: Retribution) as a young Jay Swan. Set in 1999, this period mystery sees the young constable leaving the city to work in the small town where his estranged father lives.
While we don't want to offer any spoilers for those who haven't yet watched the original series, it's similar to the Inspector Morse/Endeavour shows in that it takes us back through the tragic past that shaped a man we've already seen as an older detective.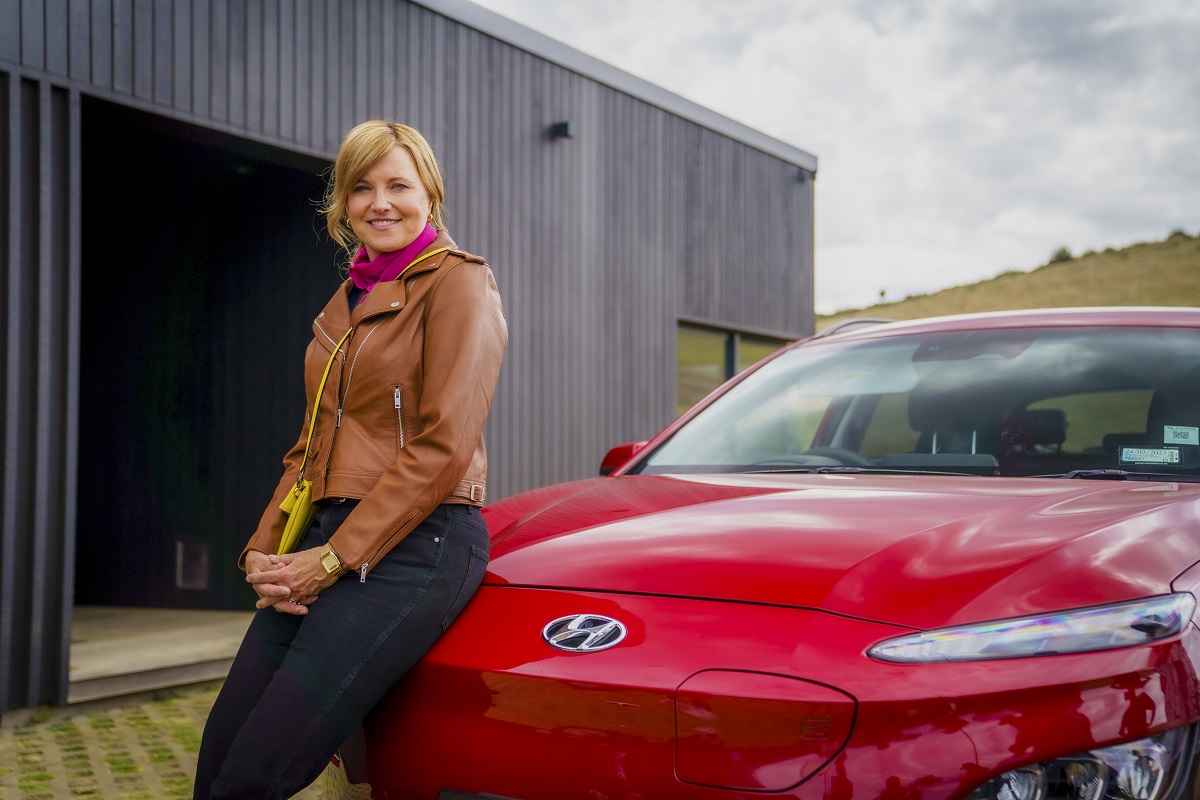 My Life is Murder, Season 3
In season 3 of this popular mystery, Alexa Crowe remains in Auckland, New Zealand for another 10 cases involving everything from tango dancers to eccentric billionaires. Alexa has now built a small set of fierce allies, friends and fellow investigators in Madison (Ebony Vagulans,) Harry (Rawiri Jobe) and Reuben (Joe Naufahu). Also returning in season 3 is Martin Henderson (Virgin River) as Alexa's brother Will.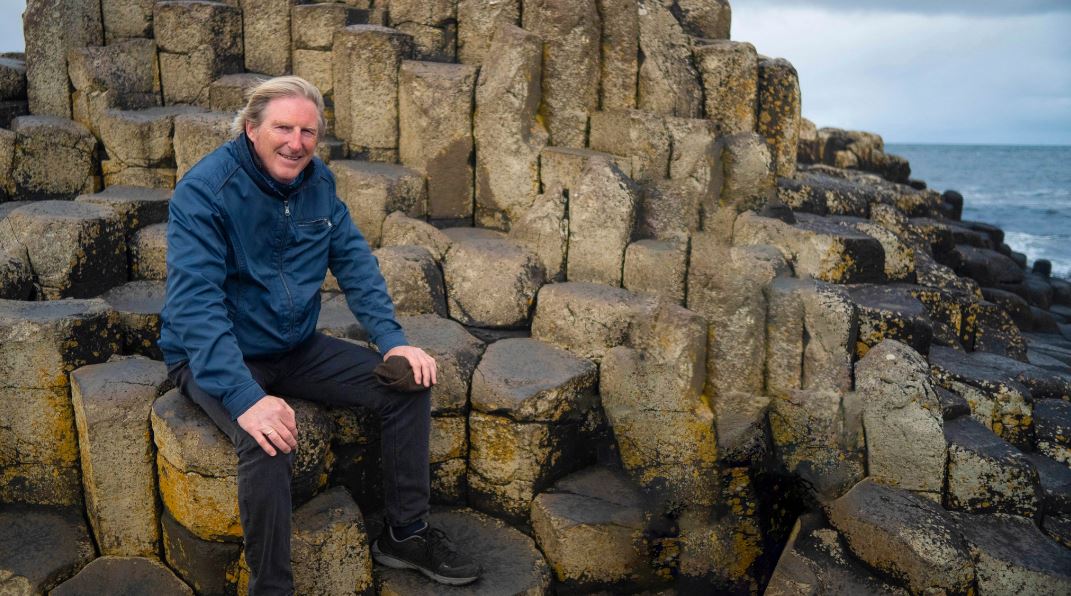 Adrian Dunbar's Coastal Ireland, Season 2
Award-winning Irish actor Adrian Dunbar (Line of Duty) reconnects to his homeland in this fun series exploring the wild coastal regions of Ireland. Over the course of two more episodes, he explores breathtaking scenery, tries unique local foods, and takes us to locations he (and many of us) always wanted to see.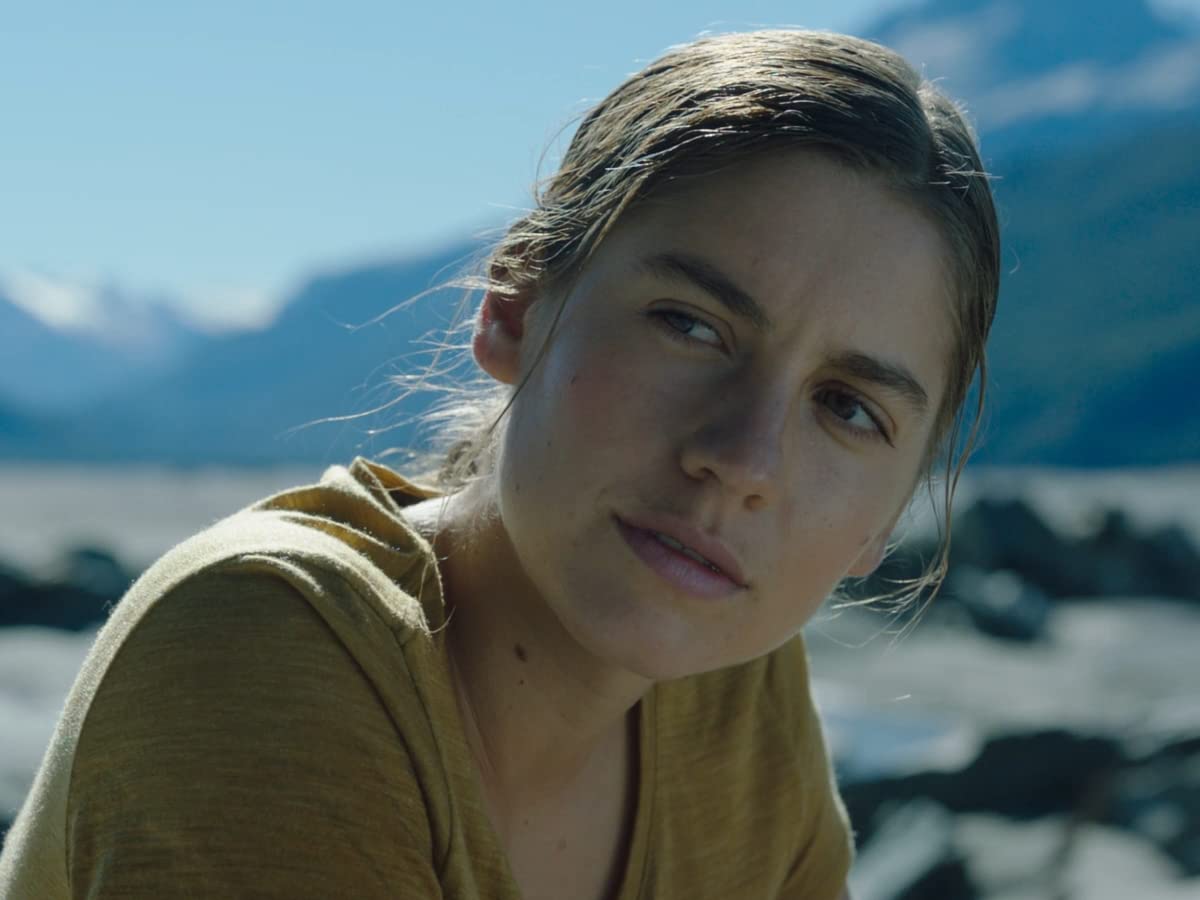 One Lane Bridge, Season 2
Burdened by second sight, Detective Ariki Davis (Dominic Ona-Ariki) unknowingly triggers a chain of events after using his abilities to stop his boss, Stephen Tremaine (Joel Tobeck), from killing himself on One Lane Bridge. Following his actions, fierce rivalries and old secrets are unleashed upon the world. Season 2 arrives on Acorn TV on December 12th.
Watch season 1 HERE (and season 2 is available early if you have Sundance Now or AMC+).
The Best Older Shows to Arrive on Acorn TV in 2022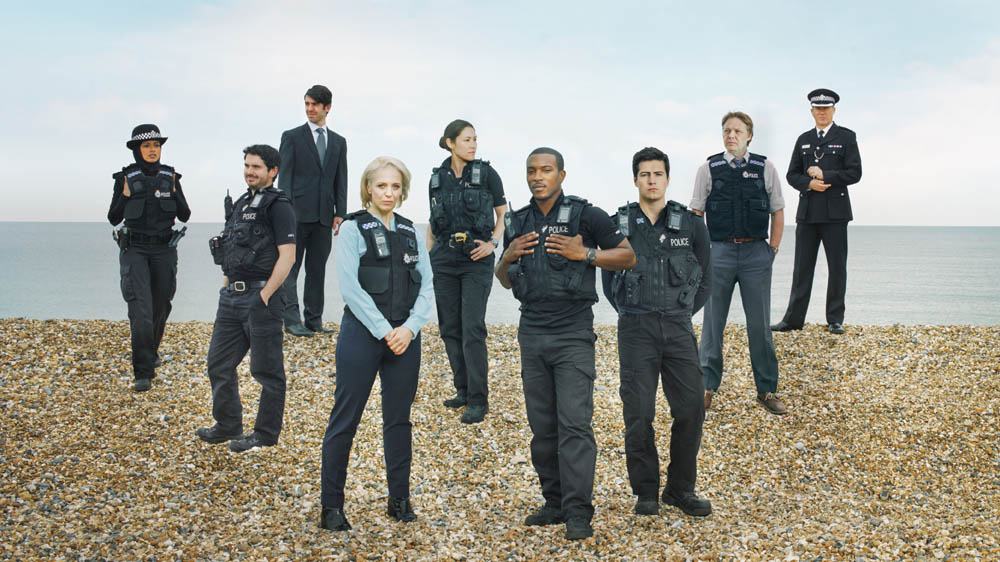 Cuffs (2015)
Set in the quirky coastal city of Brighton, Cuffs offers a dramatic and often hilarious look at what it's like to serve as a frontline cop in modern England. Unlike darker mysteries and crime dramas, it covers a variety of crimes that include dog-napping, booby-trapped cannabis farms, and rowdy naturists.
RELATED: 48 Lovely British TV Shows Set by the Sea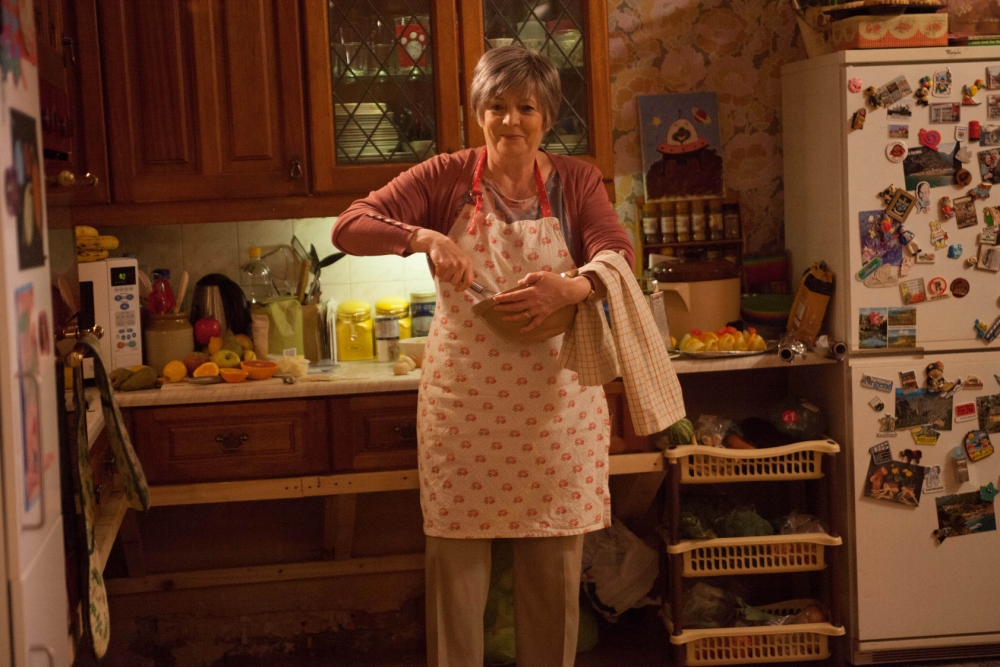 Love & Marriage (2013)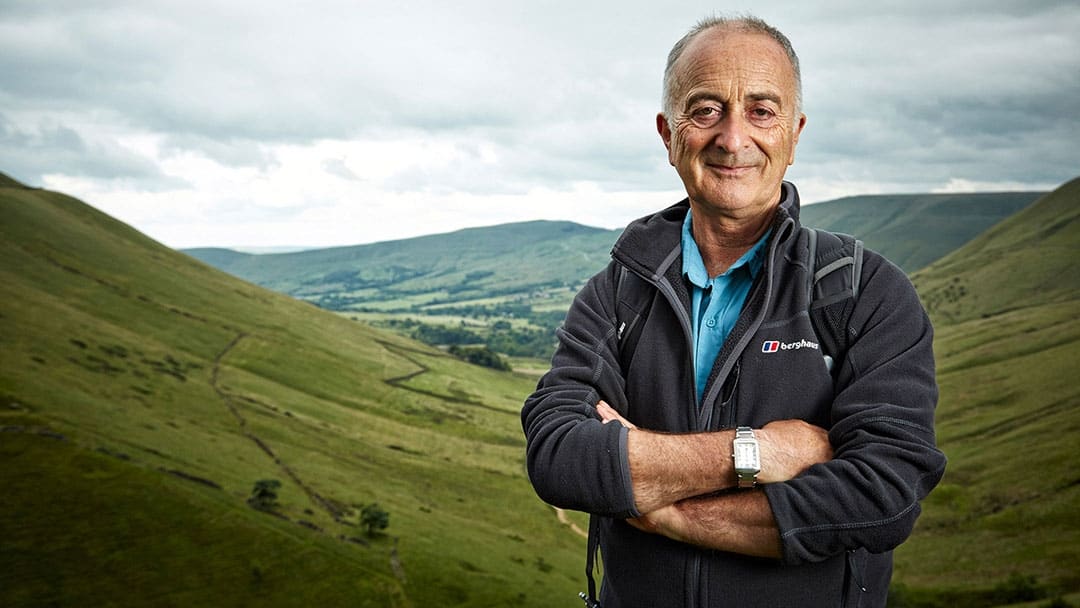 Walking Through History
Sir Tony Robinson (Blackadder) takes us on a variety of historic walks through the beautiful British countryside. The walks include locations like Dorset, the Peak District, the Scottish Highlands, Avebury and Stonehenge, the Lake District, and the coasts of Cornwall and North Norfolk.
RELATED: British Lifestyle & Documentary Shows You Can Watch for Free
Grand Tours of Scotland
Armed with a Victorian guidebook, historian Paul Murton sets out to explore his homeland. In the first season, he takes a look at some of the earliest Scottish tourist destinations to see how the rugged country has changed over the years.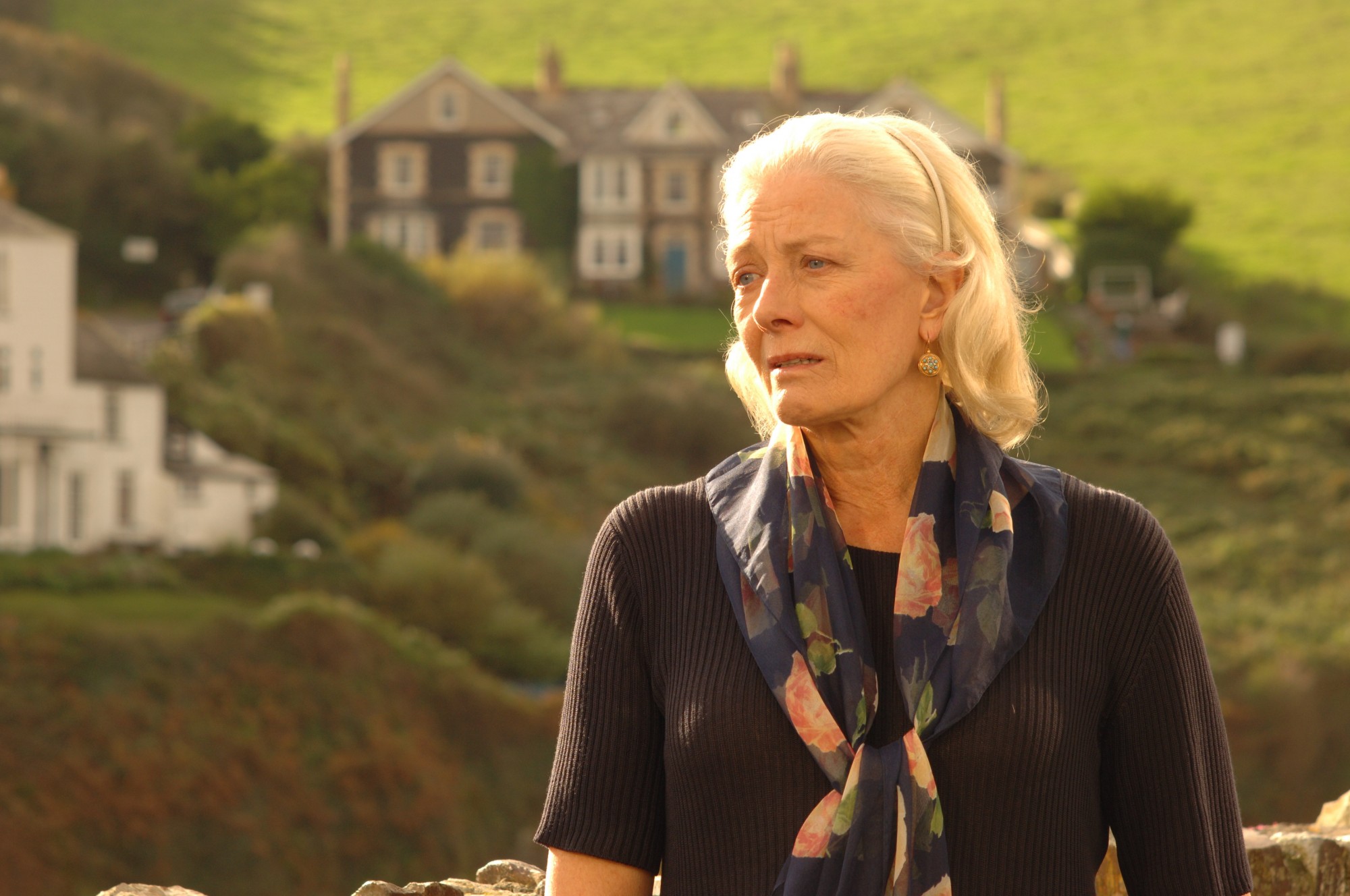 The Shell Seekers (2006)
Based on Rosamunde Pilcher's 1987 novel of the same name, this series tells the story of 60-something Penelope Keeling as she looks back on her life, her children, and a past love. She finds herself with the opportunity to sell a valuable painting done by her father, and the decision has her re-evaluating everything.
This 2006 adaptation stars Vanessa Redgrave (Call the Midwife). Angela Lansbury also starred in a production of this one back in 1989. If you'd like to watch it for comparison purposes, you can check it out HERE.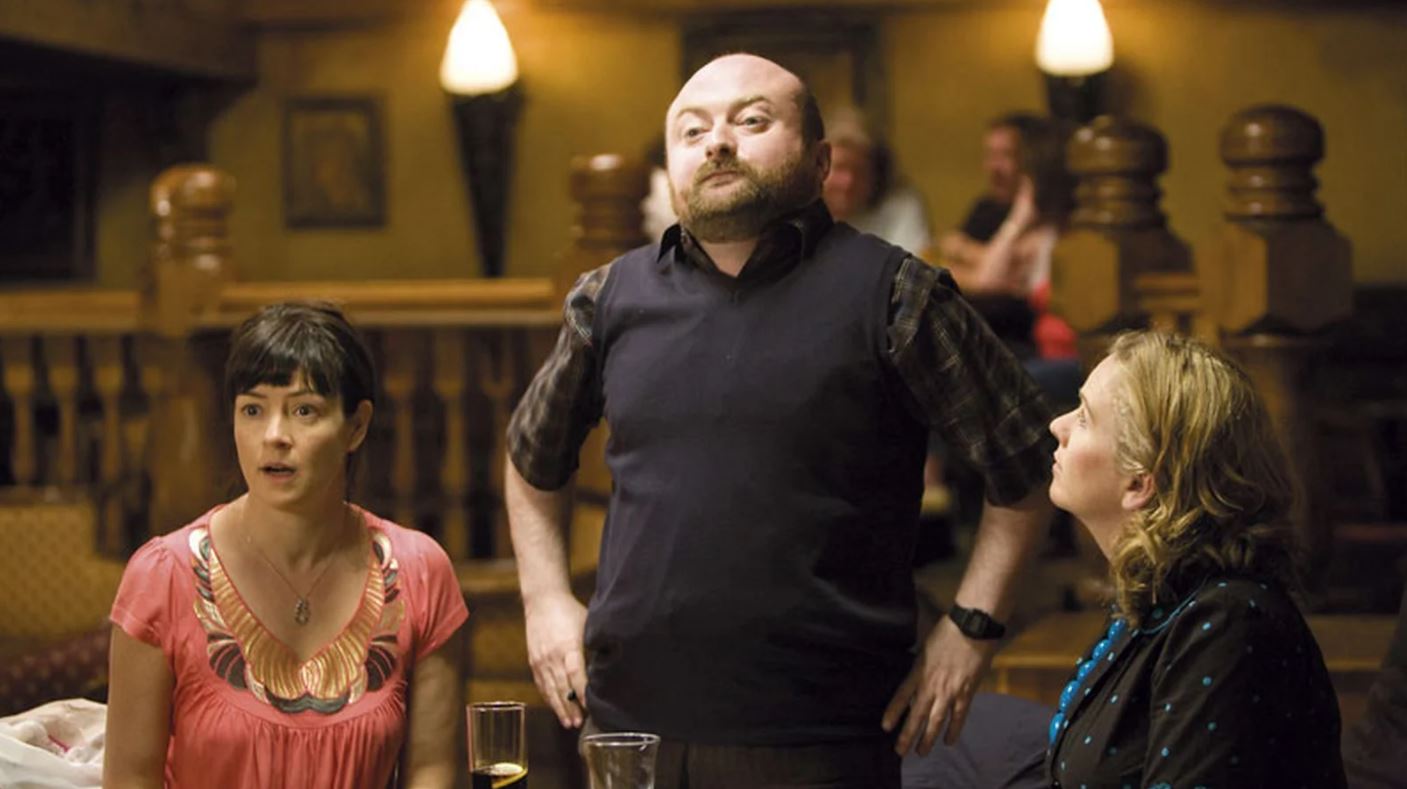 Trivia (2011 to 2012)
This charming Irish series moves at a pace similar to Detectorists, and it follows a group of four people who get together each week to compete in a local pub quiz. It was on Acorn TV a few years back, but we were thrilled to see it return in July 2022.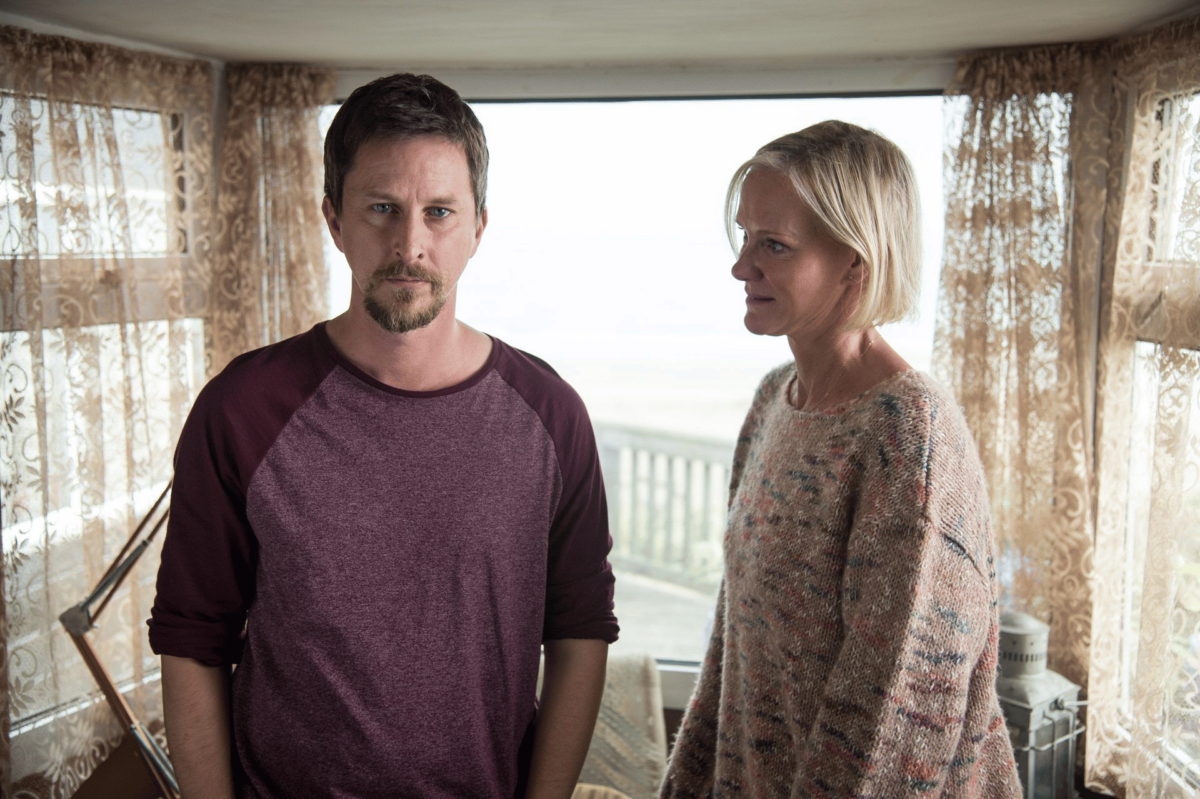 Innocent, Season 1 (2017 to present)
This "one story per season" anthology series tells stories about people who've been released after a wrongful conviction. In season 1, Lee Ingleby (The A Word) stars as David Collins, a man who's returned home after serving 7 years for the murder of his wife.
Now a free man, he soon finds himself facing an entirely new set of troubles. A question begins to emerge – is he REALLY innocent? Alongside Ingleby, the four-part series stars Angel Coulby (The Tunnel, Merlin), Daniel Ryan (Mount Pleasant), Hermione Norris (Cold Feet, Kingdom) and Adrian Rawlins (Dickensian).
RELATED: 14 of the Best British TV Psychological Thrillers
What's Coming to Acorn TV in 2023?
It's still a bit too early to have any 2023 schedules for Acorn TV, but we do know they're planning a new series, Mrs. Sidhu Investigates, about a recently-widowed, crime-solving Indian caterer in Berkshire. Cannes Confidential has been mentioned as "coming soon" for a few years now, so we may also see that one in 2023 – along with the return of Harry Wild, The Chelsea Detective, and possibly some other Acorn TV Originals (though exact dates are not yet confirmed).