Agatha Christie Movies & Shows: Where to Stream Agatha Christie Adaptations
In some cases, we earn commissions from affiliate links in our posts.
Last Updated on September 17, 2022 by Stefanie Hutson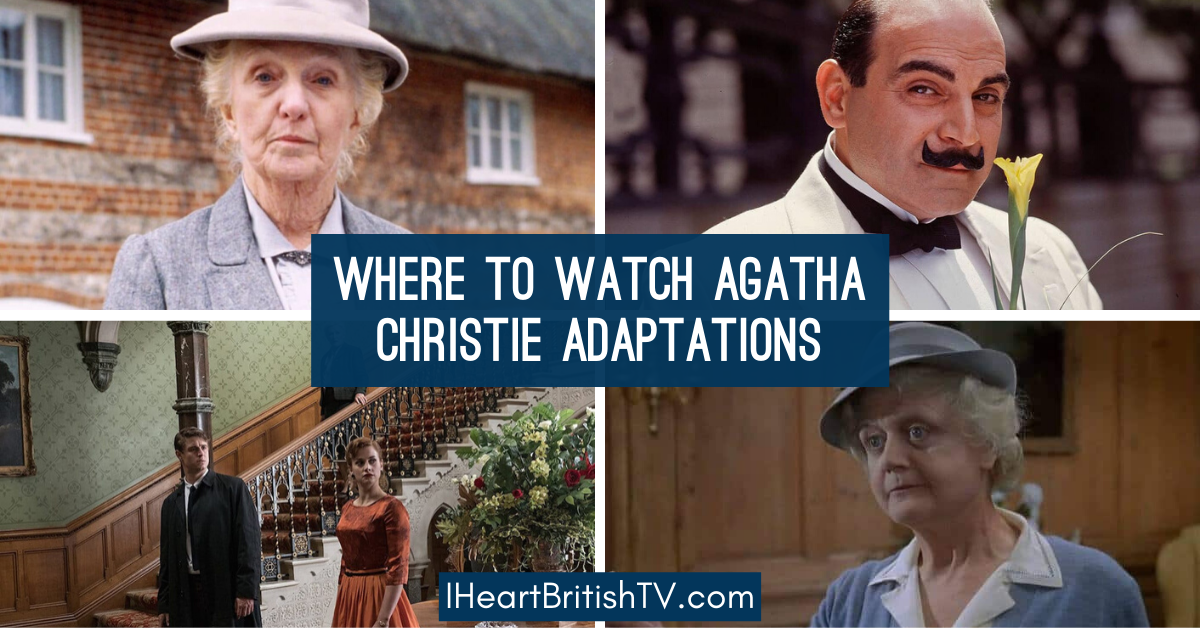 When it comes to British mysteries, few people made more contributions to the genre than Dame Agatha Christie – and aside from perhaps Sir Arthur Conan Doyle, Dickens, or Shakespeare, we can't think of anyone who's been adapted quite so often.
To help you navigate the streaming options for Agatha Christie movies and television adaptations, we've divided things into three categories below: TV shows and miniseries, movies, and programmes that are likely to appeal to fans of her work.
Where Can I Stream Agatha Christie TV Adaptations?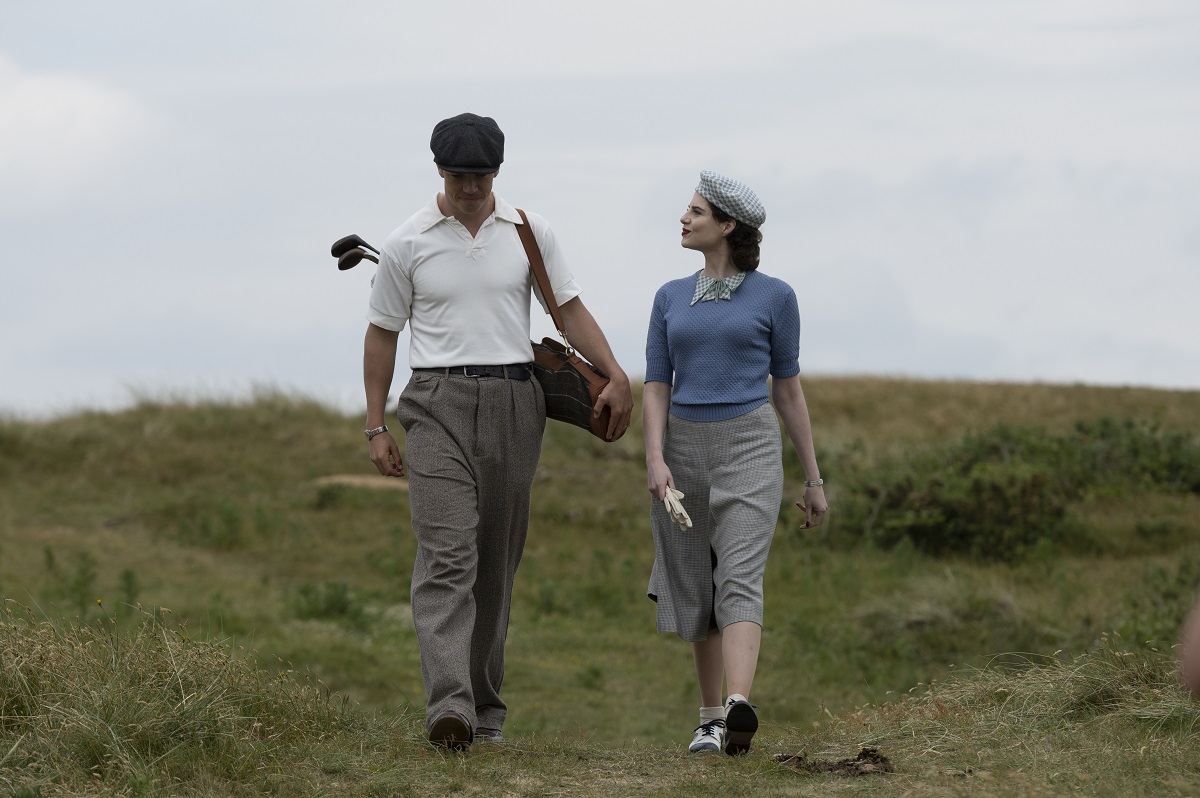 Agatha Christie's Why Didn't They Ask Evans? – 2022 – This three-part adaptation is based on Agatha Christie's 1934 novel of the same name. Directed and adapted by Hugh Laurie (House), it follows the amiable Bobby Jones (Will Poulter, Dopesick) after he discovers a dying man on a golf course. The man uses his final breath to utter, "Why didn't they ask Evans?" – sending Jones and his friend Lady Frances "Frankie" Derwent (Lucy Boynton, The Politician) on a crime-solving adventure. Watch it HERE
Agatha Christie's Why Didn't They Ask Evans? – 1981 – When Agatha Christie was alive, she allowed very few television adaptations of her work because she didn't care for the medium. After her death, daughter Rosalind Hicks relaxed the restrictions – and this was the first major production to move forward as a result. While golfing on the coast of Wales, Bobby Jones hits a stranger whose puzzling last words are, "Why didn't they ask Evans?" Watch it HERE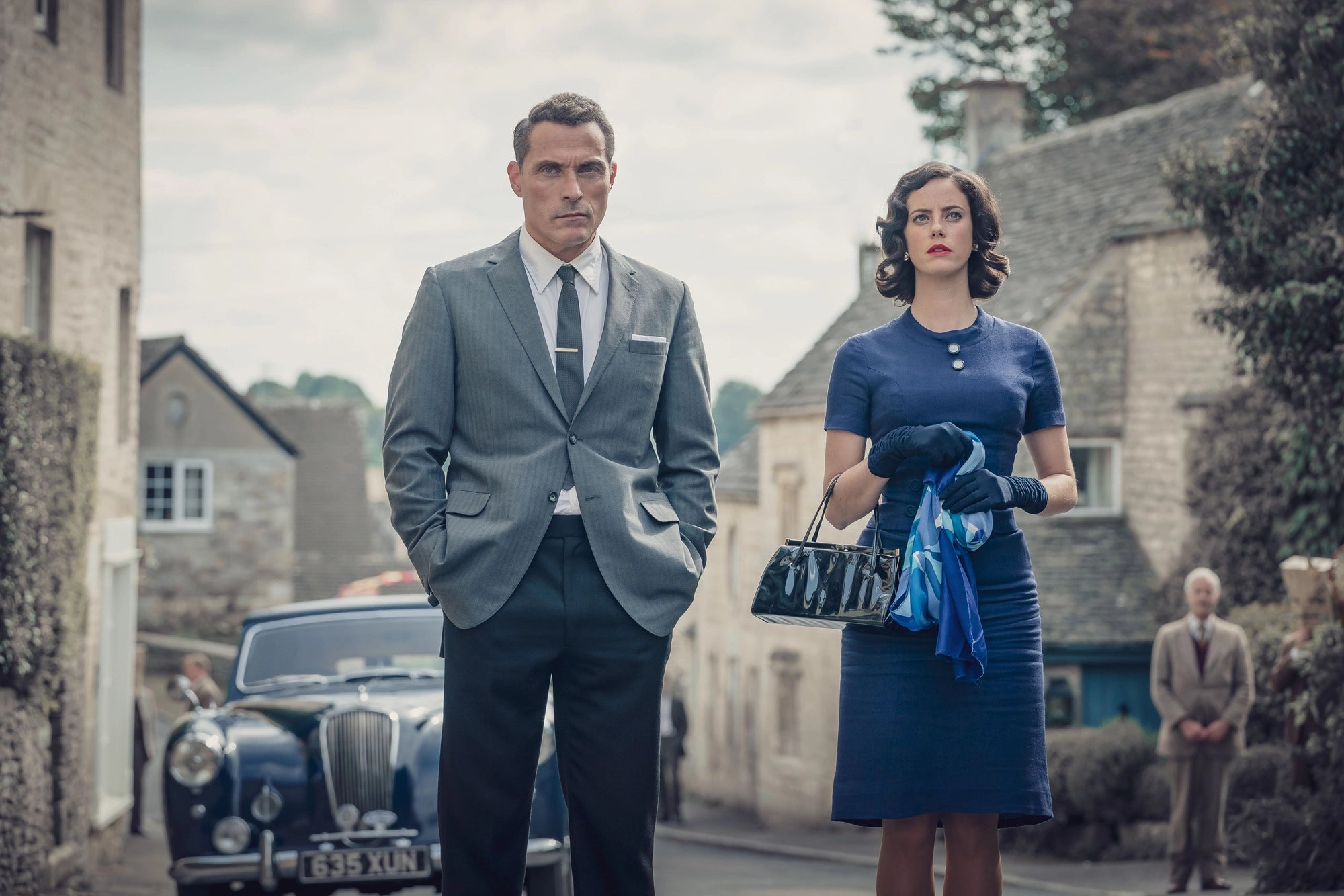 The Pale Horse – This 2020 miniseries is based on Agatha Christie's novel of the same name, and it's perhaps the most controversial adaptation of Christie's work to date. Though it was technically aired as a miniseries, it's basically just a movie. The series is made up of two roughly one-hour installments.
This adaptation departs from the source work in quite a few places, so if you're a stickler for accurate adaptations, you may not love this one. On the other hand, if you can think of it as a separate work that merely borrows from Christie's original source material, you may enjoy it. If nothing else, the sets and scenery are fantastic. Watch it HERE.
Agatha Christie's Tommy & Tuppence: Partners in Crime – Francesca Annis and James Warwick star in this 1920s period mystery about the crime-solving couple of Tommy Beresford and Tuppence Crowley. There are 11 episodes over 2 seasons. Stream it HERE. There's also a remastered version HERE on BritBox.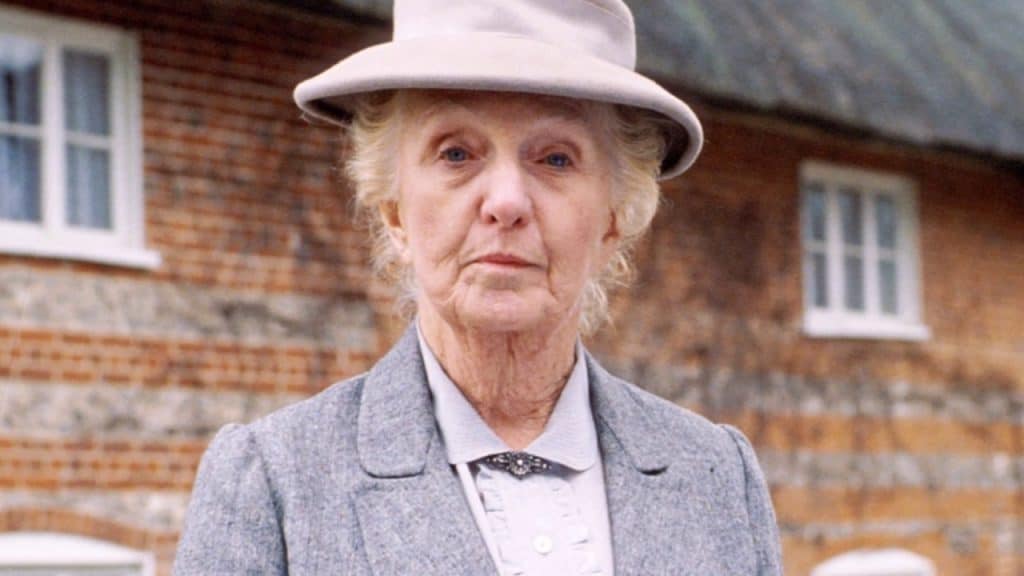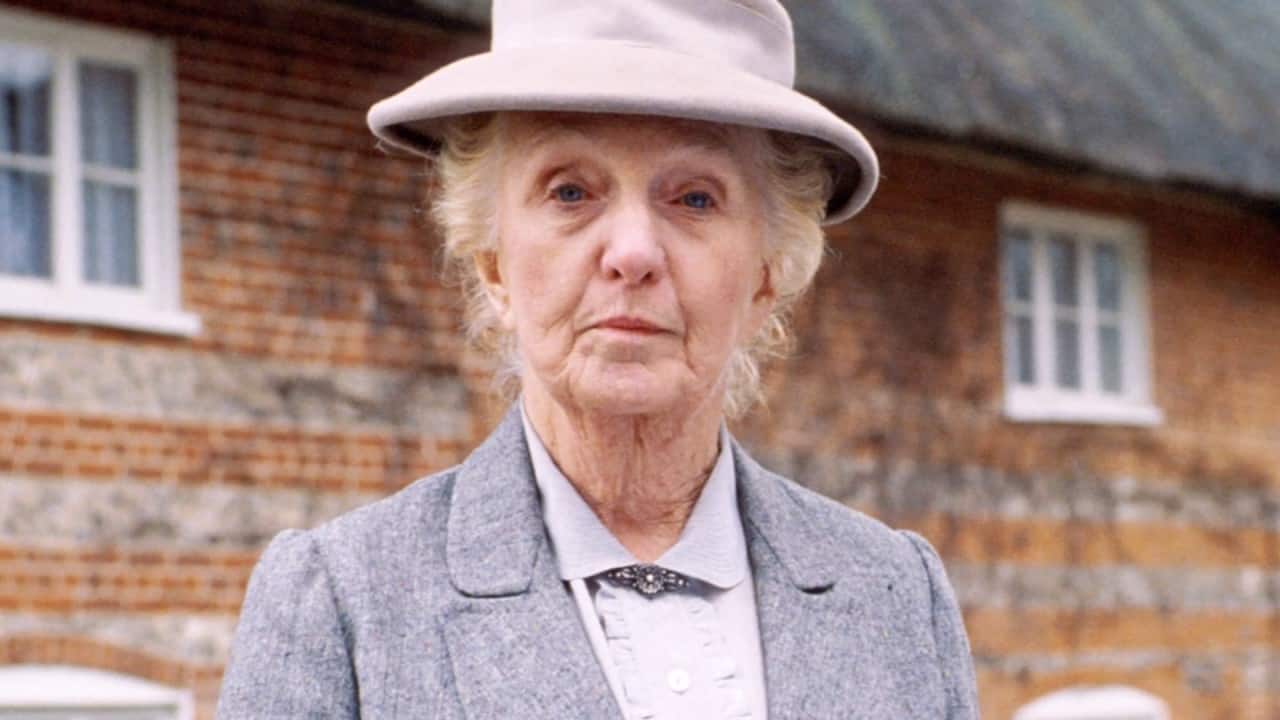 Miss Marple – 1984 to 1992 – Joan Hickson has the distinction of being the only Miss Marple to have personally received a note from Agatha Christie saying, "I hope one day you will play my dear Miss Marple," and many consider her to be the gold standard (though it's not quite so universal as with Suchet playing Poirot). Hickson played Marple over the course of 8 or so years of miniseries. Stream it HERE.
Agatha Christie's Marple – 2004 to 2014 – In this incarnation of the Miss Marple series, we see the clever spinster detective portrayed by two fine actresses – first, Geraldine McEwan, and later, Julia McKenzie. The episodes in this series were adapted from 12 Miss Marple novels, 2 short stories, and 9 novels that don't actually feature Miss Marple at all (but hey, everything is better with a little Marple). Stream it HERE.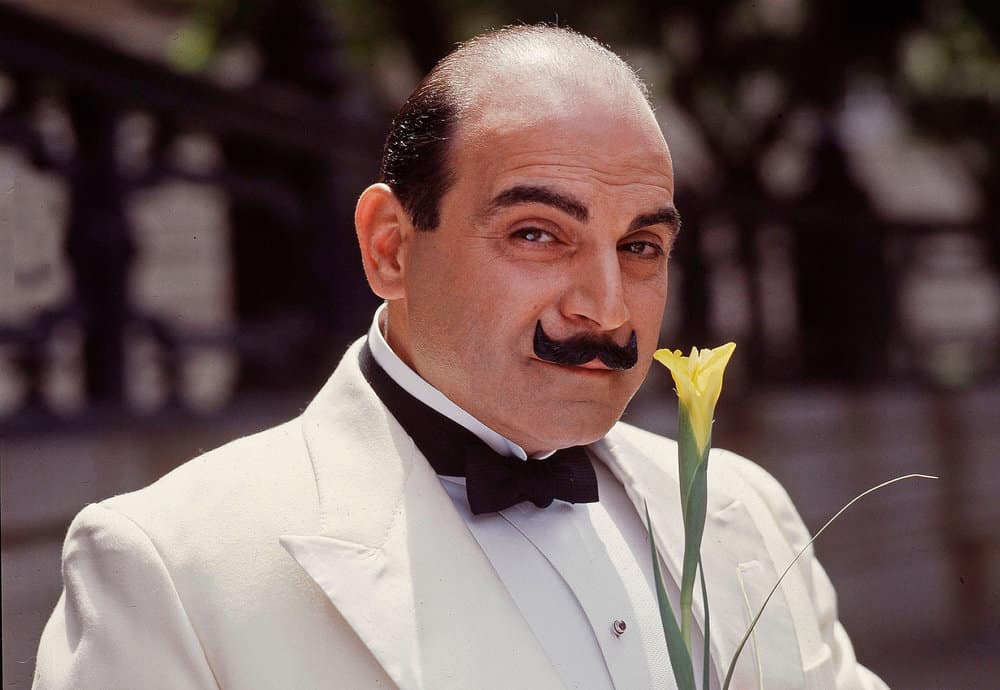 Agatha Christie's Poirot – 1989 – 2013 – David Suchet stars as the famed Belgian detective Hercule Poirot in this long-running series, somehow managing to be both faithful to the novel version, yet more human and likable.
Interestingly, Suchet had to wear padding to fill out the more generous proportions of Poirot, and he stayed in character at all times on set, whether filming or not. Perhaps his dedication is why so many of us agree there's no better Poirot? Stream it HERE.
And Then There Were None – 2016 – Based on the novel Ten Little Indians/And Then There Were None, this three-part series begins with 10 strangers invited to stay on an island off the Devon coast. Soon after their arrival, a storm cuts them off from the mainland and bad things start happening. Stream it HERE.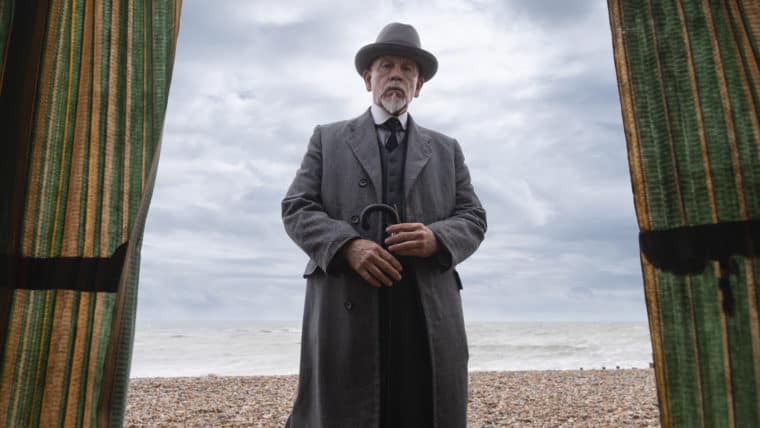 The ABC Murders – 2019 – The 2019 Poirot miniseries has been more than a little controversial. Instead of a French or Belgian or even British man, we see American John Malkovich in the role of Hercule Poirot. The year is 1933, and an aging Poirot has been getting murderous letters from a stranger known only as ABC. With most of his contemporaries dead or long retired, Poirot struggles to find an ally to help him unravel the deadly mystery.
Most of the controversy here is based on the fact that it really is difficult to see someone other than Suchet in the role. Of course, it's also hard to see Poirot aging and getting so little respect – but it's not entirely unwatchable. It was a bit darker than most Christie adaptations, though. You can check it out here and make your own decision.
Ordeal by Innocence – 2018 – When a wealthy woman is murdered and one of her adopted children is sent to prison for the crime, the matter seemed settled – until 18 months later, when doubts are cast on the original conviction. Bill Nighy (Love Actually) stars in this Amazon-produced adaptation of Agatha Christie's novel by the same name – but the word "adaptation" should be used only in the loosest sense. The series is a massive departure from the original source material, and it's quite a bit darker. Grantchester fans will be pleased to see Morven Christie in the cast. Stream it HERE.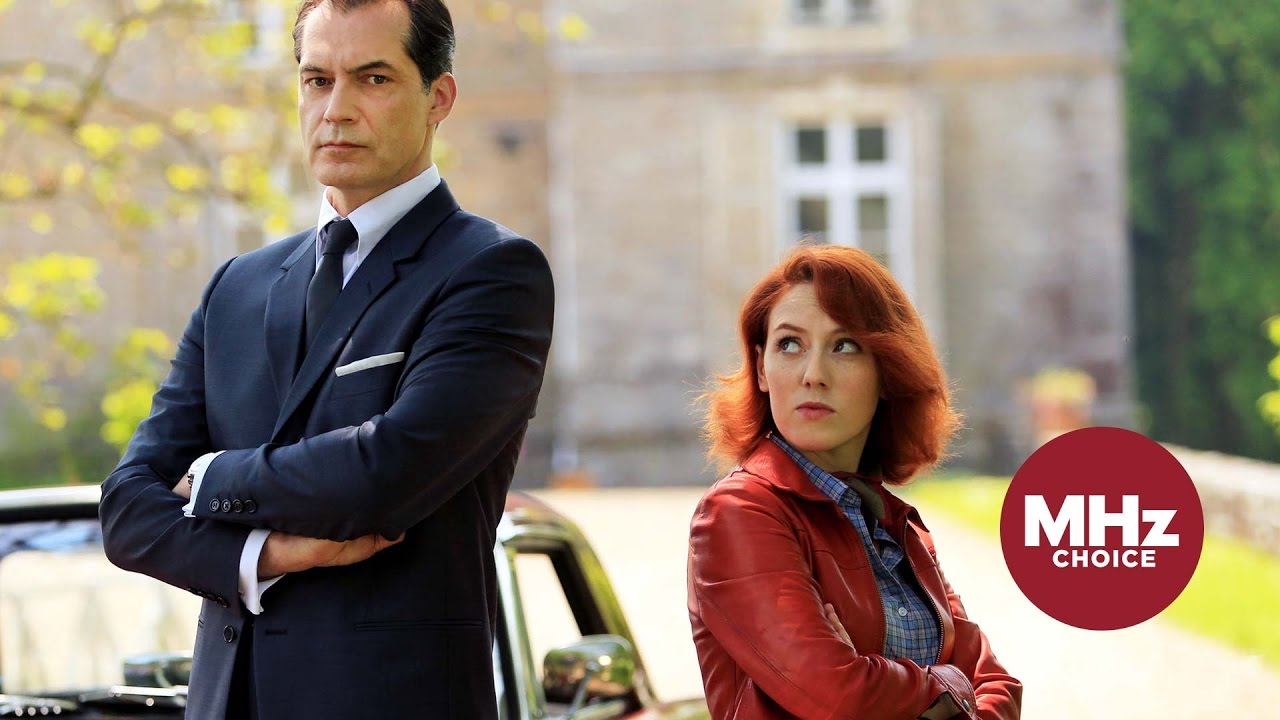 Agatha Christie's Criminal Games – French, with subtitles – In this series, Agatha Christie's mysteries are adapted for a set of French TV movies. Episodes in the third series begin to deviate from Christie's works, but they feel the ones that aren't adaptations are still in the spirit of her work. Stream it HERE
The Little Murders of Agatha Christie – French, with subtitles – 2012 – Set in the 1930s, this series introduces two new investigators in classic Agatha Christie style: Superintendent Larosière and his colleague Inspector Lampion. Stream it HERE
Agatha Christie's Family Murder Party – French, with subtitles – 2006 – This four-part miniseries preceded the Agatha Christie's Little Murders series (above), and it depicts the first meeting of Lampion and Larosière. It takes place during WWII. Stream it HERE
Where Can I Stream Agatha Christie Movies?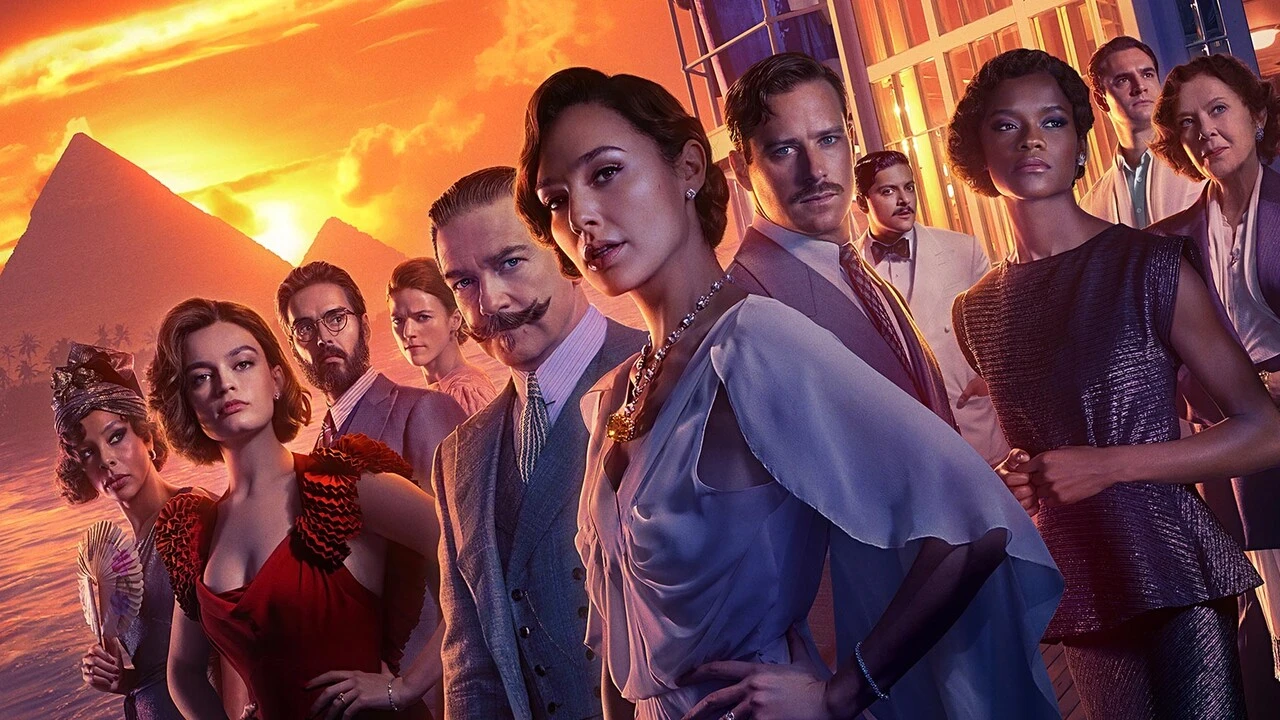 Death on the Nile – 2022 – Kenneth Branagh returns to play Hercule Poirot in this tale of murder aboard a river boat during an Egyptian holiday. Other cast members in this updated classic include Annette Bening, Gal Gadot, Jennifer Saunders, and Tom Bateman. Watch it HERE
Murder on the Orient Express – 1974 – This classic adaptation features a star-studded cast of Albert Finney as Poirot alongside Sean Connery, Lauren Bacall, Ingrid Bergman, and Vanessa Redgrave. Agatha Christie actually attended the premiere, and it was her last public appearance. She felt this particular adaptation was the best in her lifetime. Stream it HERE.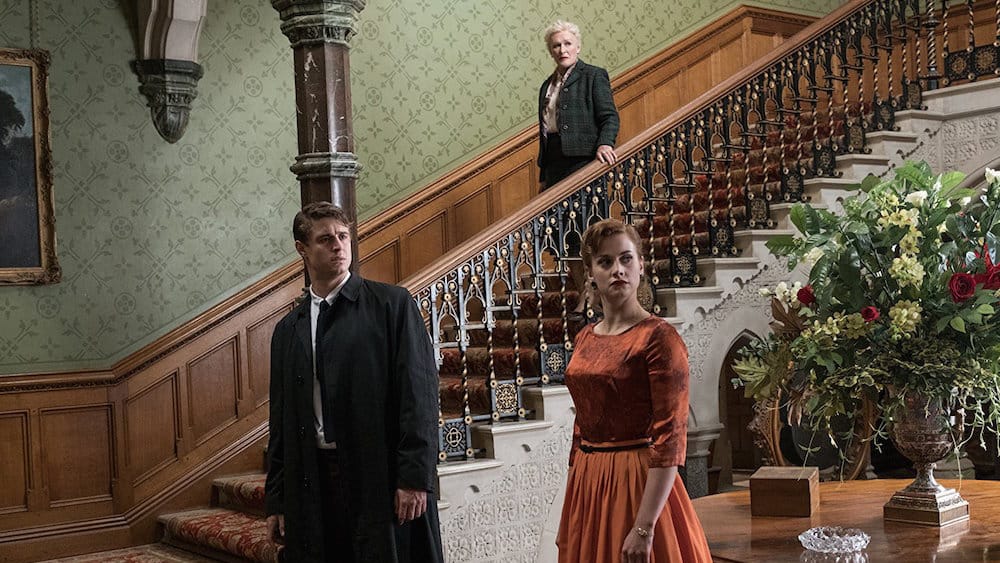 Crooked House – 2017 – Glenn Close stars in this adaptation of one of Agatha Christie's most unsettling stories. In it, a spy-turned-PI attempts to catch the murderer of an ex-lover's grandfather – before the messy family secrets come tumbling out into the open. Stream it HERE.
Witness for the Prosecution – 1957 – Tyrone Power, Charles Laughton, and Marlene Dietrich star in this Christie classic about a murder case with big surprises. There are some reports that say this was the only adaptation of her work Christie liked until she saw Murder on the Orient Express in 1974. Stream it HERE.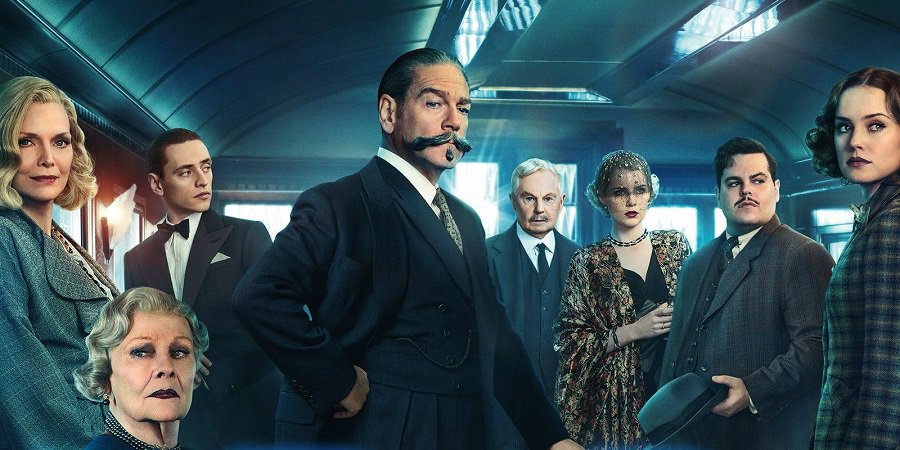 Murder on the Orient Express – 2017 – Johnny Depp stars in this modern retelling of the classic Hercule Poirot tale. In case you haven't seen it, a group of passengers are riding through Europe aboard the Orient Express when a murder is committed. an avalanche stops their progress, and Poirot rushes to solve the crime before another murder is committed.
Wallander star Kenneth Branagh fills the role of Hercule Poirot in this adaptation. Though the star-studded film is rife with historical inaccuracies and weird accents, it's still an entertaining way to spend a couple hours. Stream it HERE.
Ten Little Indians – 1988 – This Russian Agatha Christie movie is a retelling of the novel Ten Little Indians/And Then There Were None. Stream it HERE.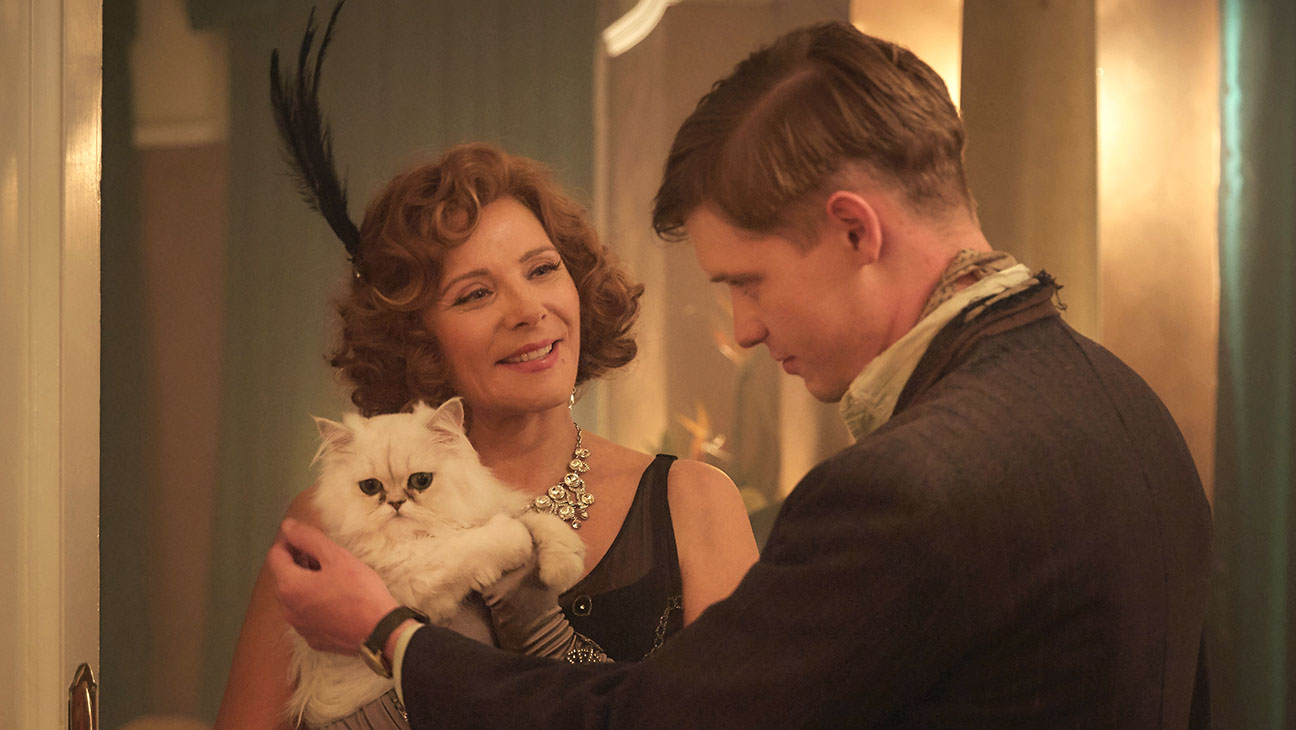 Agatha Christie's The Witness for the Prosecution – 2016 – This 1920s period mystery is very polarizing among Christie fans, as it's a bit darker than many previous Christie adaptations. The story is based on her short story and play, The Witness for the Prosecution (originally Traitor's Hands). Stream it HERE.
And Then There Were None – 1945 – This black and white retelling of the popular Agatha Christie novel isn't known for being a great viewing experience. Lack of attention to copyright laws resulted in it falling into the public domain, and most copies floating around are quite low quality. All the same, it's a must-watch for those who really want to watch all the various adaptations. Stream it HERE.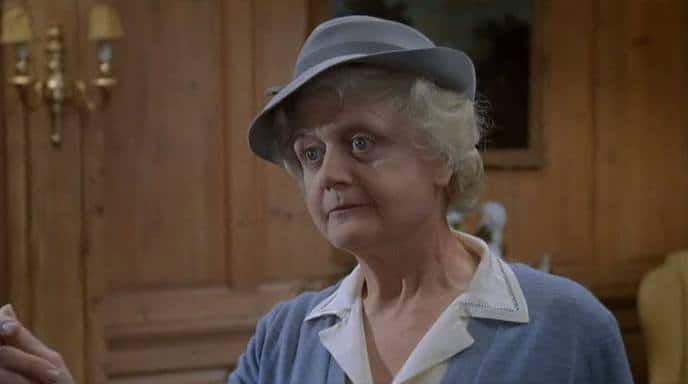 Agatha Christie's The Mirror Crack'd – This star-studded movie features Angela Lansbury as Miss Marple, investigating a murder that takes place while a movie films in her quiet village (as if we needed any more evidence that murders follow Angela Lansbury). Supporting actors include Rock Hudson, Tony Curtis, Kim Novak, and Elizabeth Taylor. Stream it HERE.
Evil Under the Sun – 1982 – On the trail of a millionaire's fake diamond, Poirot finds himself at a resort full of rich and famous people – and a murderer. This film was Peter Ustinov's first outing as the Belgian detective, and you'll also see Maggie Smith and Diana Rigg looking quite a bit younger. Stream it HERE.
Dead Man's Folly – 1986 – This TV movie has Poirot invited to a murder mystery weekend at a classic English country house. While he's playing expert, someone commits a murder and puts his skills to the test. Fun fact: during a scene in the film, one of the characters quotes a line from Edmund Spenser's "The Fairie Queen". The same line was used on Agatha Christie's tombstone. "Sleep after toil, port after stormy seas, Ease after war, death after life, doth greatly please." Stream it HERE.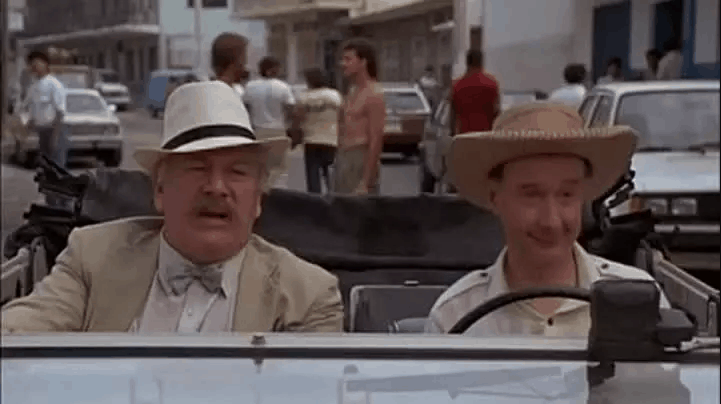 Murder in Three Acts – 1986 – Ustinov comes back for another outing as Poirot in this film where multiple guests at separate dinner parties seemingly drop dead of natural causes. Unlike many Christie mysteries, this one's set in Acapulco. Tony Curtis also makes an appearance. Stream it HERE.
Sparkling Cyanide – 1988 – When a socialite dies drinking cyanide-laced champagne, it's initially believed to be suicide. That changes when her husband gets a note saying she was murdered. This one features one of Agatha Christie's less-popular sleuths, Colonel Race. Stream it HERE.
Sparkling Cyanide – 2003 – This modern update moves the story to London and brings in MI-5 agents. Though it's a much less faithful adaptation, it does include an appearance by Susan Hampshire (Monarch of the Glen). Stream it HERE.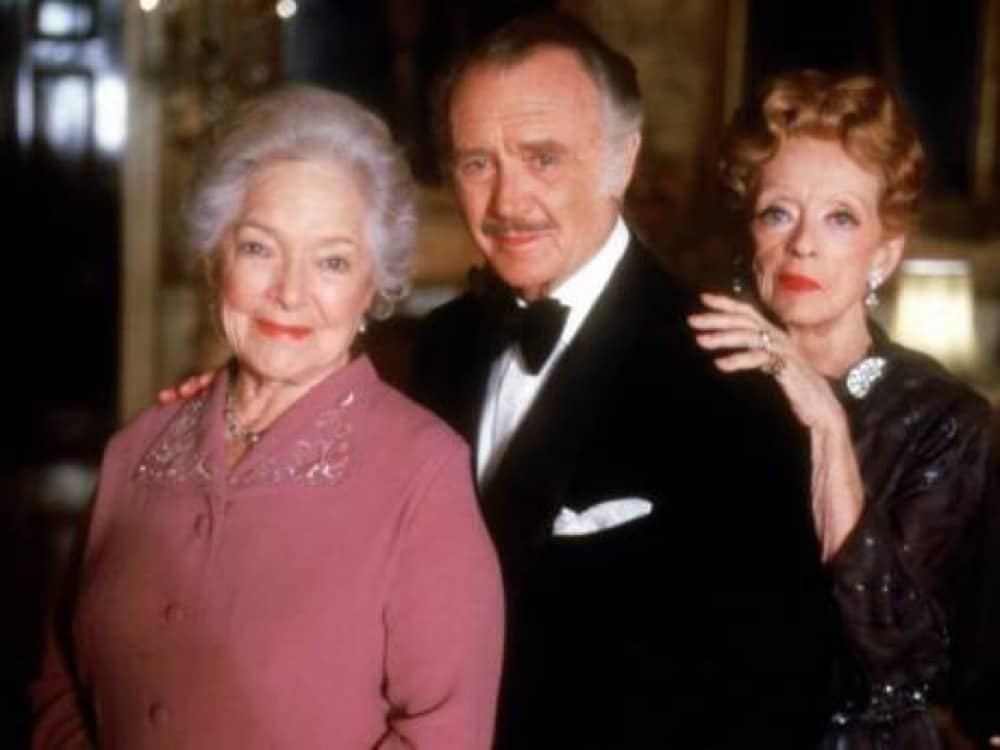 Murder with Mirrors – 1985 – When a woman suspects someone is trying to poison her, she sends for her old friend Miss Marple. This adaptation stars Helen Hayes as Marple and Bette Davis as her friend. It would be Hayes' last film. Stream it HERE.
Thirteen at Dinner – 1985 – Thirteen at dinner will surely be jarring to any Poirot fan, as this one stars Peter Ustinov as Poirot…and David Suchet as Inspector Japp. Just four years later, Suchet would begin his tenure as perhaps the best Poirot of all time. In this movie, Poirot investigates the murder of a man whose wife claims he was actually murdered by a woman who looks like her. Stream it HERE.
Alphabet Murders – 1965 – Tony Randall (Pillow Talk) stars as Hercule Poirot in this film adaptation of The ABC Murders. Though not the most authentic portrayal of the famous Belgian detective, it offers a fun take on the franchise. Randall plays Poirot as more of a bumbling detective than a world-renowned sleuth. Stream it HERE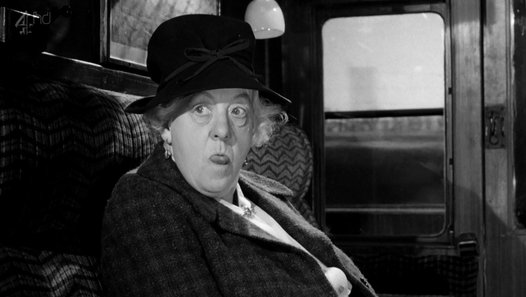 Murder, She Said – 1962 – When police are dismissive of Miss Marple's claims that she saw a murder through a train window, she's forced to take matters into her own hands. This was Margaret Rutherford's first time playing the iconic Miss Marple role, and future Marple Joan Hickson also appeared as Mrs. Kidder. Perhaps the most amusing role, though, is Richard Briers (Monarch of the Glen, The Good Life) playing Mrs. Binster. Stream it HERE.
Murder at the Gallop – 1963 – When it seems a wealthy older man was frightened to death by a cat, Miss Marple suspects otherwise. Margaret Rutherford's second outing as Miss Marple is noticeably funnier than some of the others (though all hers were pretty amusing). We also get to see her real-life husband begin the role of Mr. Stringer. Stream it HERE.
Murder Most Foul – 1964 – Miss Marple joins a theatrical company to get to the bottom of a murder. This was Margaret Rutherford's third performance as Marple. Stream it HERE.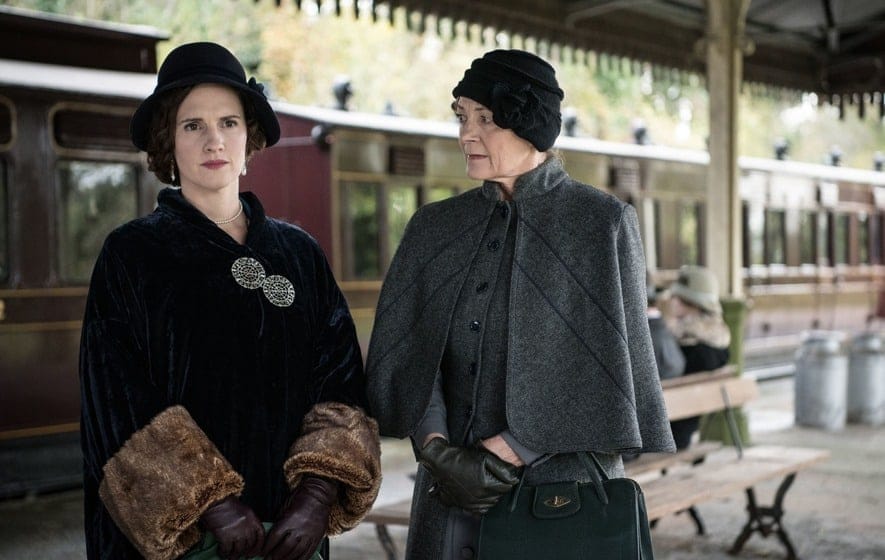 Agatha & the Truth of Murder – 2018 – This film speculates on what Agatha Christie got up to during her infamous 11-day disappearance. Starring Ruth Bradley and Pippa Haywood, you can watch it HERE.
Agatha and the Midnight Murders – 2021 – Set in London in 1940, this film sees Agatha Christie dealing with the war and killing off her most famous creation. Helen Baxendale (Cold Feet) stars as Ms. Christie. Watch it HERE
Agatha – 1979 – Dustin Hoffman and Vanessa Redgrave star in this older film about what might have happened during Agatha Christie's 11-day disappearance back in 1926. Stream it HERE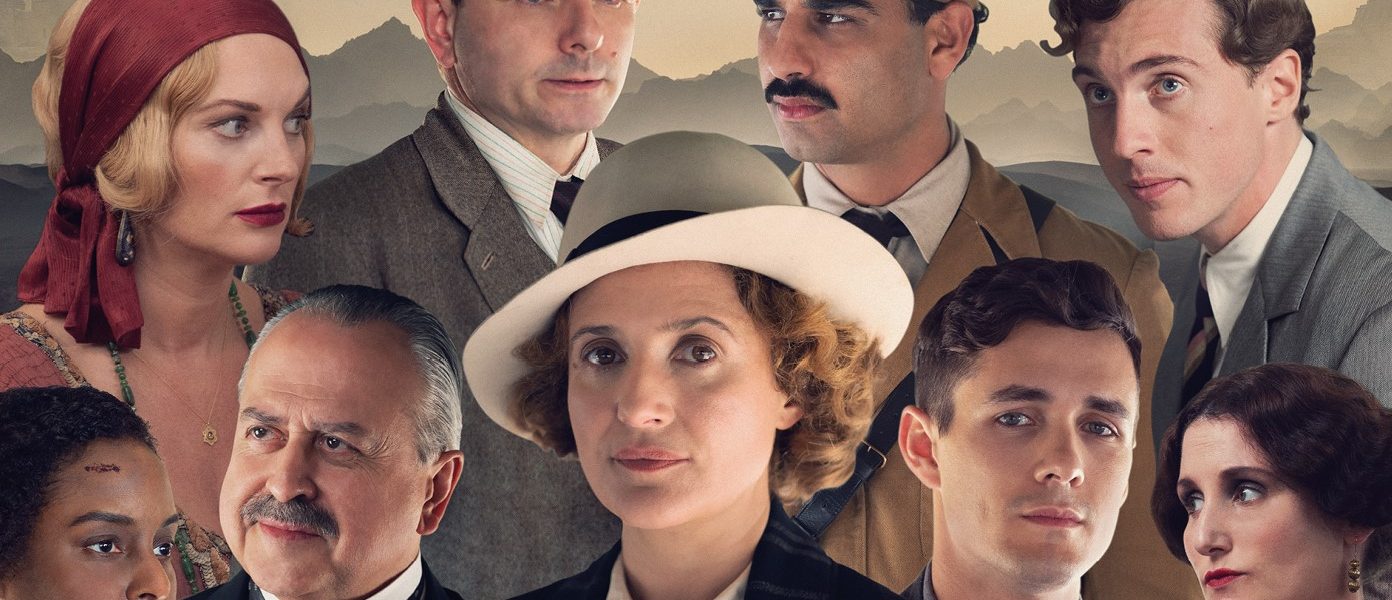 Agatha and the Curse of Ishtar – 2021 – Agatha Christie enthusiasts will know she famously disappeared for eleven days during 1926. This film picks up in 1928, with Agatha having travelled to Baghdad seeking peace. Watch it HERE
Murder Ahoy – 1964 – When a friend and fellow board member is found dead, Miss Marple goes aboard a merchant marine training vessel to investigate. This was Rutherford's last credited Marple role, and it also features some great Cornish scenery (as good as it can be in black and white, anyway). Stream it HERE.
Nonfiction Agatha Christie Programmes
The Mystery of Agatha Christie with David Suchet – In this 56-minute programme, David Suchet embarks on a journey to learn more about the best-selling mystery writer in history. Stream it HERE
David Suchet on the Orient Express – David Suchet takes a trip on the Orient Express to find out what's behind the train's enduring appeal. Stream it HERE
More for Those Who Enjoy Agatha Christie Movies
While there's no true substitute for the grand dame of mystery, there are plenty of other options if you enjoy classic mysteries that frequently have a mid-20th century feel. The movies and series below are some we'd recommend.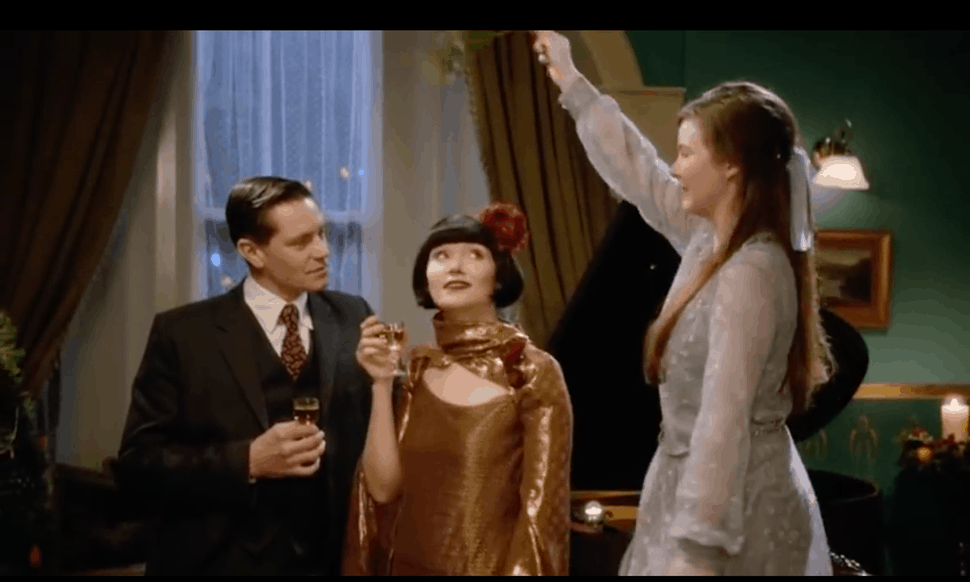 Miss Fisher's Murder Mysteries – 2012 to present – Set in 1920s Australia, Phryne Fisher almost feels like the character Agatha Christie might have created if she'd set out to write a younger sleuth. It's almost worth watching just for the fashions and interiors.
Father Brown – 2013 to present – If your favorite Christie mysteries are the ones set in peaceful English villages, Father Brown will help you get your fix.
Sister Boniface Mysteries – 2022 – This Father Brown spin-off follows Sister Boniface, a nun/forensics expert featured in an early season. In Sister Boniface Mysteries, we've jumped forward to another decade, and we follow her exclusively as she helps the local police with a variety of puzzling cases. Though not quite a Christie classic, it's a cozy with a wonderful community feel and an older (though not quite Marple aged) sleuth. Watch it HERE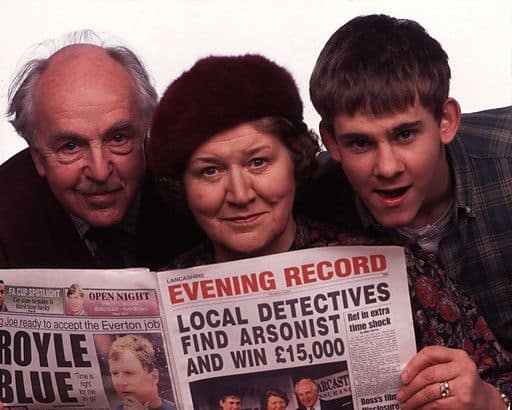 Hetty Wainthropp Investigates – Hetty Wainthropp is a bit like a tougher, Northern version of Miss Marple. Along with her reluctant husband and trusty teenage sidekick, she solves crimes ranging from disappearance to fraud to murder.
Midsomer Murders – While Midsomer Murders features career detectives instead of amateur sleuths, it still has that great English countryside vibe.
The Mrs. Bradley Mysteries – Adela Bradley solves murders with the help of her faithful chauffeur, George. Diana Rigg and Neil Dudgeon star.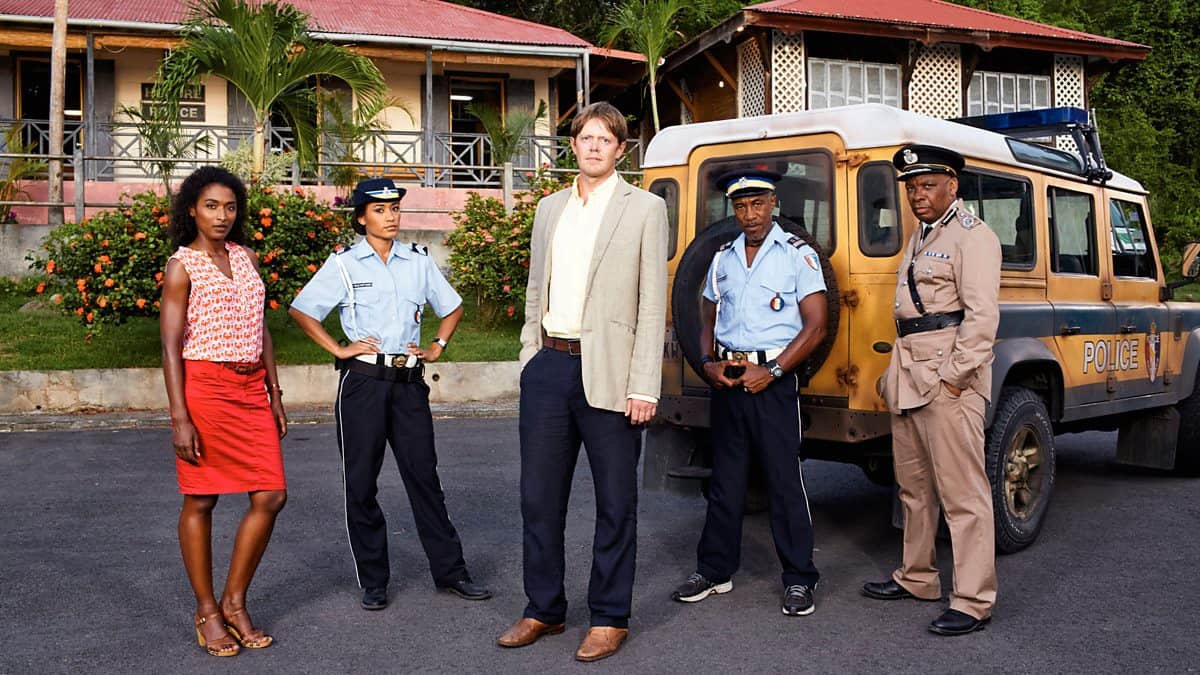 Death in Paradise – Agatha Christie set numerous stories on foreign shores, and this fun series uses many of the classic "country house mystery" conventions – most notably, the sitdown at the end where the truth is revealed to the crowd of suspects.
A Bit More Agatha Christie…
Interested in more Agatha? Check out:
Save it to Pinterest!