31 Great British Period Dramas Set in the Victorian Era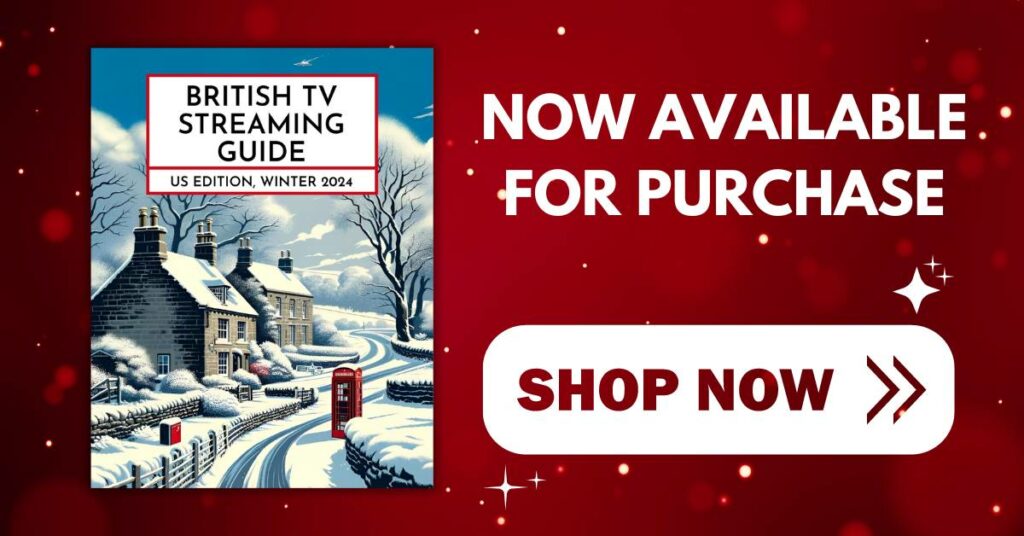 The British TV Streaming Guide: US Edition, Winter 2024 is now available. Get yours HERE.
In some cases, we earn commissions from affiliate links in our posts.
Last Updated on January 29, 2021 by Stefanie Hutson

Editor's Note: This post has been updated since it was originally published. As such, it may include comments or selections that don't reflect the opinions of the original author.
Queen Victoria's rule lasted nearly 64 years, from 20 June 1837 until she died on 22 January 1901. This period was booming with intellectual, cultural, and technological advancements. For this reason, many of the best British period dramas in the Victorian era are based on real history and popular literature.
31 Great British Period Dramas Set in the Victorian Era
I attempted to organize these productions chronologically based on when they are set. So, you can watch them in historical order (if you wish). This is not an exhaustive list, but it highlights some of the best productions released the late 20th and early 21st centuries.
Since there are so many adaptations of Sherlock Holmes, we're leaving him off this (already lengthy) list, but be sure to check out Basil Rathbone, Christopher Plummer, Jeremy Brett, Enola Holmes, and more.
Middlemarch
While the novel by George Eliot (the pen name of Mary Ann Evans) was first published in 1871, Middlemarch is set from 1829 to 1832, slightly proceeding the Victorian Era. But because of when the author published their work and because of the themes, we're including it on this list.
Middlemarch is a story of provincial life in the midlands. Like many Victorian era stories, it features realism, politics, marriage, class, and more. Middlemarch follows the the life of Dorothea Brooke and the career of Tertius Lydgate, among other interwoven stories.
Starring Rufus Sewell and Juliet Aubrey.
The seven-part mini series is streaming on Amazon Prime.
Victoria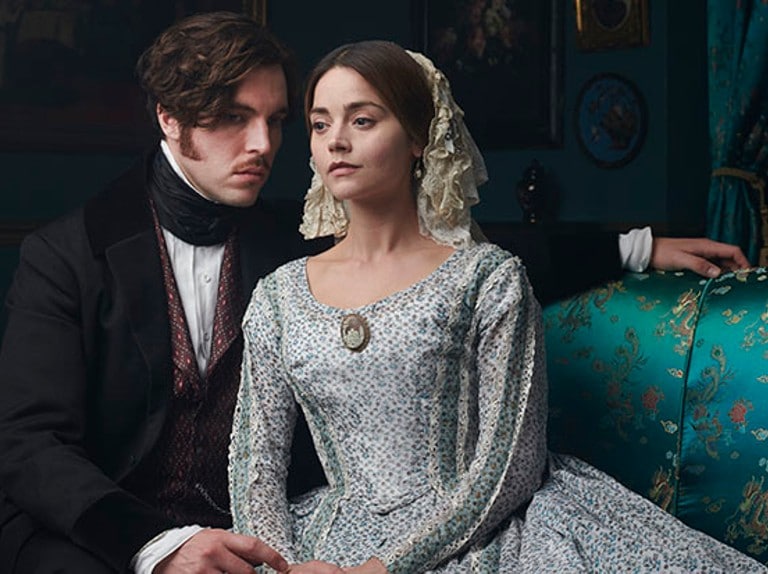 Victoria's reign begins in 1837 when she is just eighteen. This series follows her early life and her marriage to Albert. It's a beautifully filmed adaptation of her life.
It stars Jenna Coleman, Rufus Sewell, Tom Hughes, and more.
Stream Victoria on Amazon Prime.
If you can't get enough of Victoria's early life, be sure to watch The Young Victoria starring Emily Blunt.
Miss Scarlet & the Duke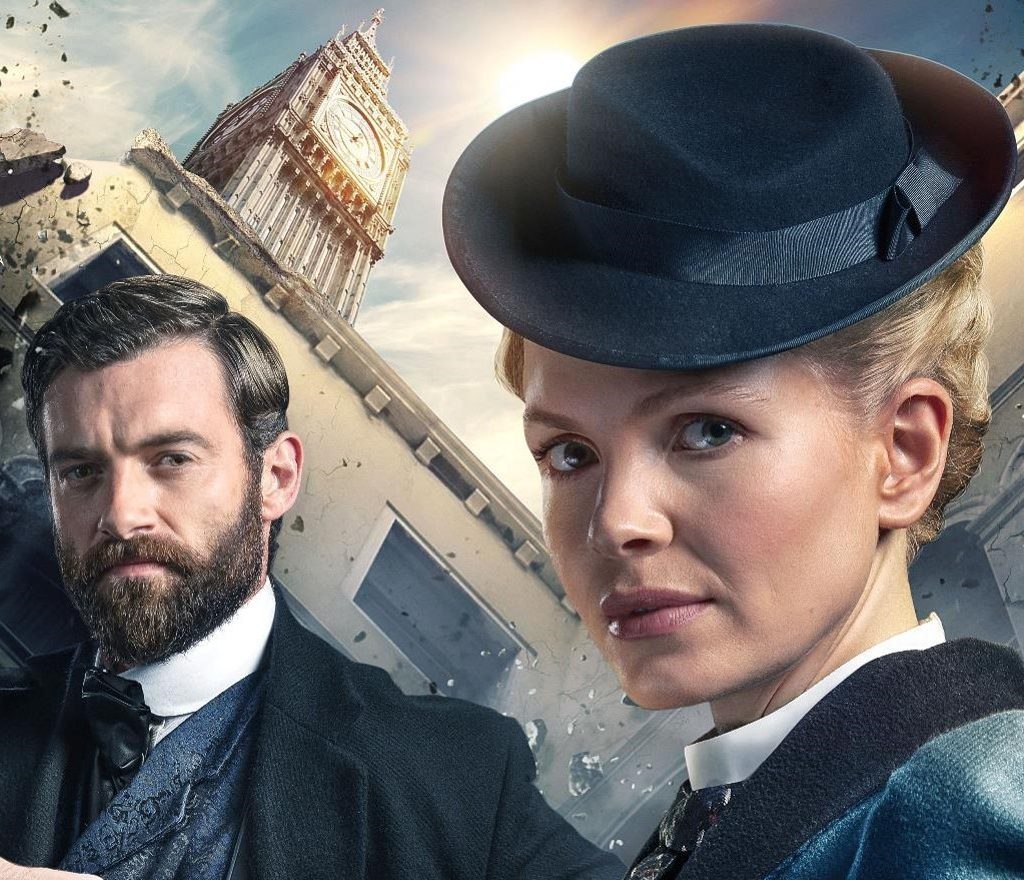 In Victorian London, Eliza Scarlet is left nearly destitute after the death of her father. Though she's determined to see his detective agency carry on, her gender works against her. It's a time when investigative work was left to the menfolk.
Rather than give up, she leans on DI William Wellington, aka "The Duke" – a friend of her late father and a childhood acquaintance of her own.
Oliver Twist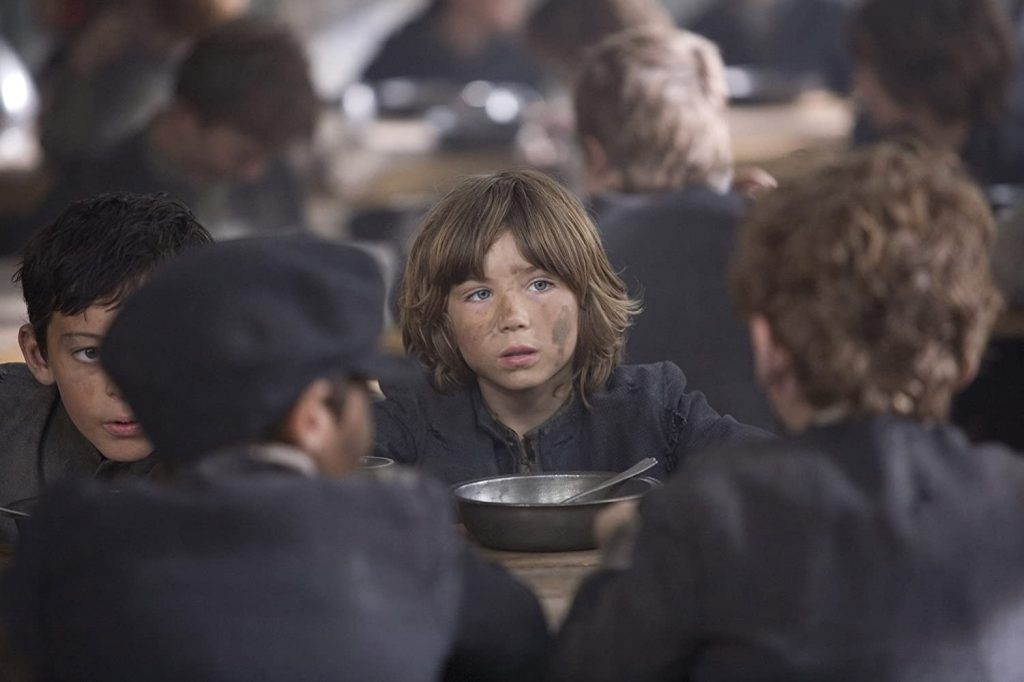 While there are many versions of Oliver Twist, we're recommending the 2007 version because it's easy to find and full of familiar faces. This version of Oliver Twist is six episodes long, giving ample time to tell the whole story.
This adaptation stars Timothy Spall, Morven Christie, Tom Hardy, Anna Massey, Sarah Lancashire, Nicola Walker, Michelle Gomez, Sophie Okonedo, and more.
If you're a Dickens fan, be sure to check out Dickensian. It's a recent show from 2016 that follows a mash-up of Dickens characters.
Nicholas Nickleby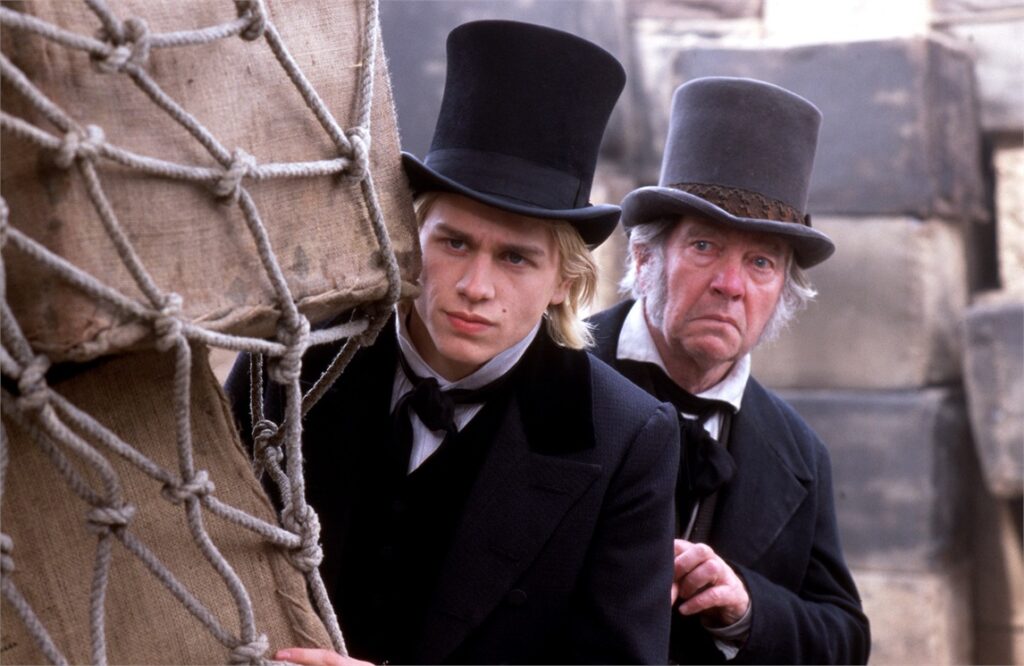 Nicholas Nickleby (Charlie Hunnam) is thrown in the deep end when the family patriarch dies. His family becomes divided and he must make his own way in the world and back to his family.
Also starring Jamie Bell, Anne Hathaway, Christopher Plummer, Jim Broadbent, Timothy Spall, Romola Garai, and Alan Cumming.
Rent or own Nicholas Nickleby on Amazon.
Jane Eyre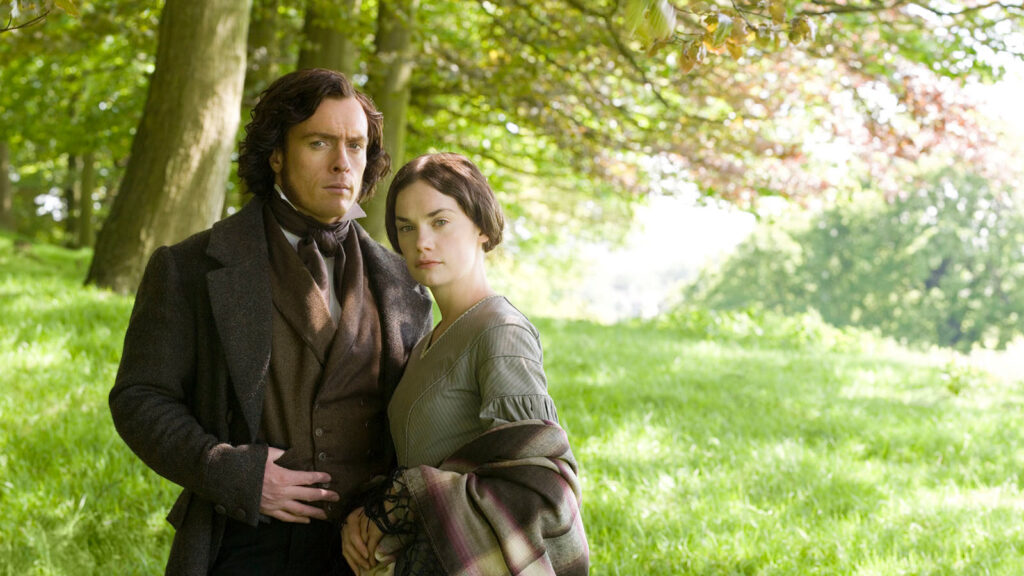 There are a lot of adaptations of Jane Eyre, but this one is the highest rated on IMDb. Plus, who can say "no" to Toby Stephens and Ruth Wilson? Jane Eyre is a story about overcoming hidden secrets. Jane is an orphaned governess who finds employment with the mysterious Mister Rochester.
This version is a mini series, allowing ample time to tell the full story.
Stream Jane Eyre on Amazon Prime.
If you're a fan of the Brontë sisters, be sure to watch To Walk Invisible: The Brontë Sisters.
David Copperfield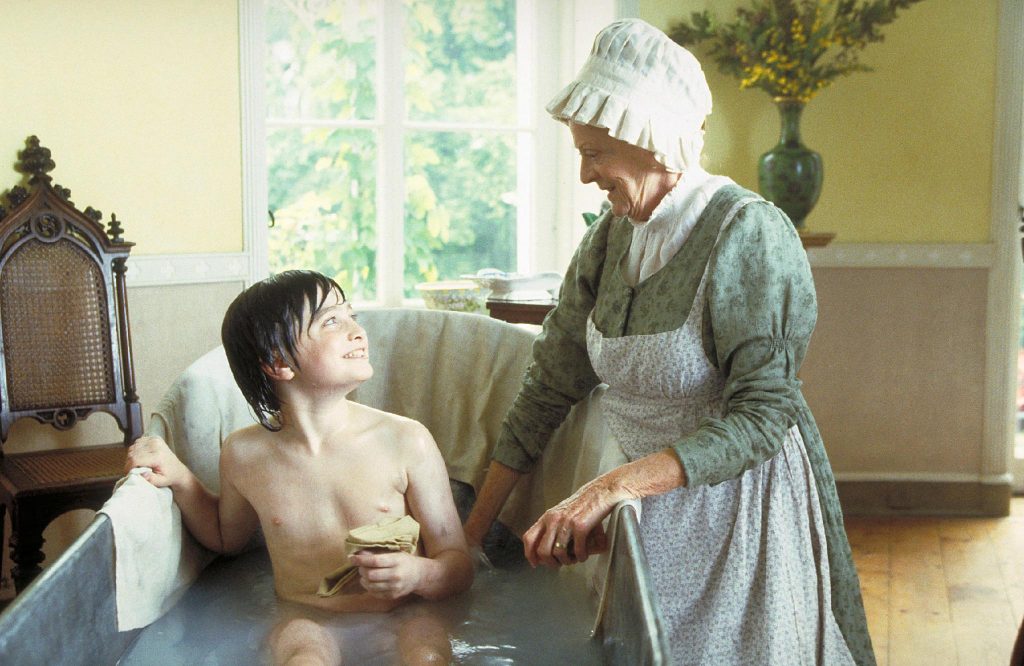 If you want to see Daniel Radcliffe and Maggie Smith before they were in Harry Potter, this is the version of David Copperfield you'll want to watch first. Radcliffe plays young David. David Copperfield follows the life of David from his childhood, through adversity, and to his decision to become a novelist.
Also starring Ciarán McMenamin, Ian McKellen, Imelda Staunton, Dawn French, Emilia Fox, and Bob Hoskins.
Stream David Copperfield on Amazon Prime.
Don't miss out on the newest version of this classic: The Personal History of David Copperfield starring Dev Patel, Hugh Laurie, Tilda Swinton, Ben Wishaw, Peter Capaldi, and more.
Desperate Romantics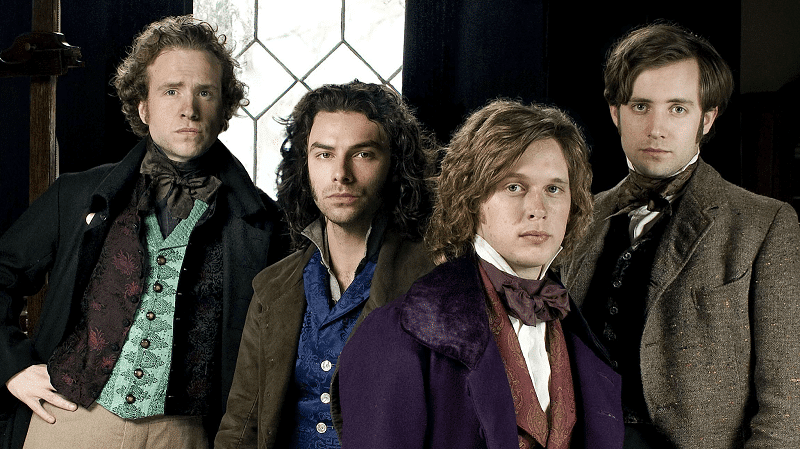 Desperate Romantics takes place in London, 1851. The Brotherhood are a collection of four pre-Raphaelite artists desperate for recognition.
Starring Rafe Spall, Aidan Turner, Samuel Barnett, and Sam Crane along with Tom Hollander, Mark Heap, and Phil Davis.
Stream Desperate Romantics on Amazon Prime.
Creation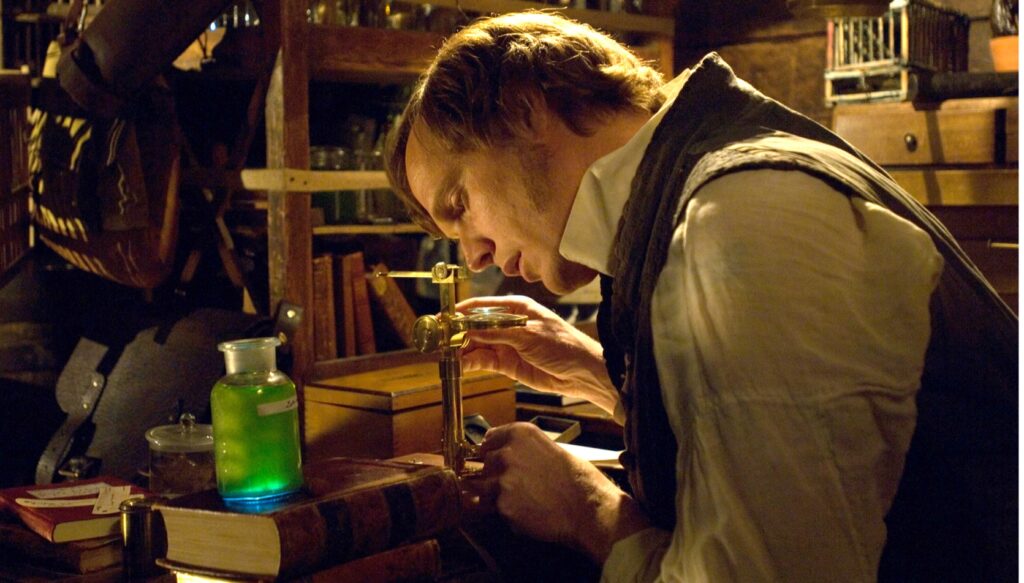 Set c. 1851 – 58, Creation is a Victorian period drama that follows Charles Darwin as he struggles between science and faith, hallucinations, finishing his groundbreaking work "On the Origin of Species," and keeping his marriage together.
Creation stars Paul Bettany as Charles Darwin along with Jennifer Connelly, Benedict Cumberbatch, Jim Carter, Toby Jones, and more.
Stream Creation on Amazon Prime.
If you enjoy the blend of science and romance, be sure to check out The Aeronauts on Prime. It's set in 1862.
Cranford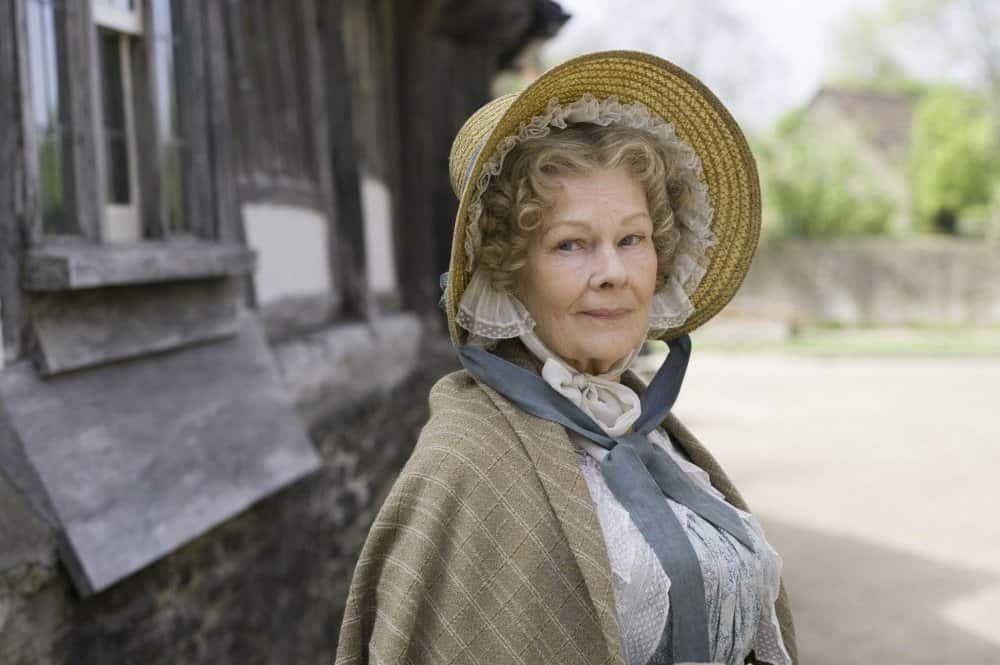 Cranford tells the story of a rural town in Cheshire. A railway is underway and the world is changing ever-so quickly. How will the townsfolk handle the transition from quaint rural life to industry?
Cranford is based on a story by Elizabeth Gaskell. It stars Judi Dench (need I write more?), Imelda Staunton, Julia McKenzie, and other familiar faces.
Cranford is available on BritBox.
Bleak House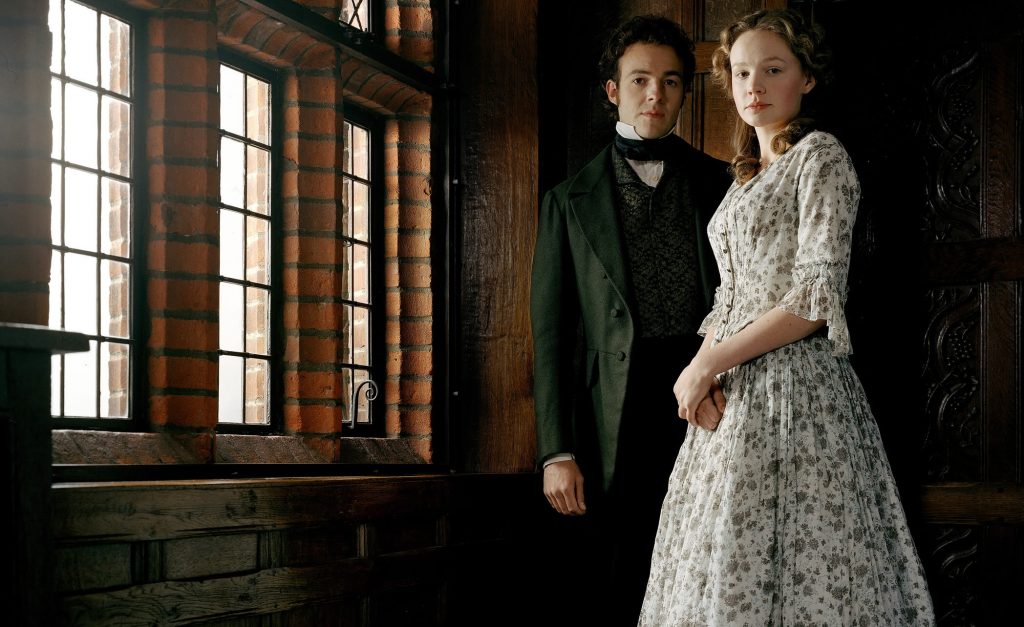 Bleak House follows the outcome of a legal case and the many characters who are affected by it. Starring Anna Maxwell Martin, Gillian Anderson, Carey Mulligan, Charles Dance, Patrick Kennedy, Burn Gorman, Nathaniel Parker, Richard Harrington, Anne Reid, Phil Davis, and more.
Bleak House is streaming on BritBox.
North & South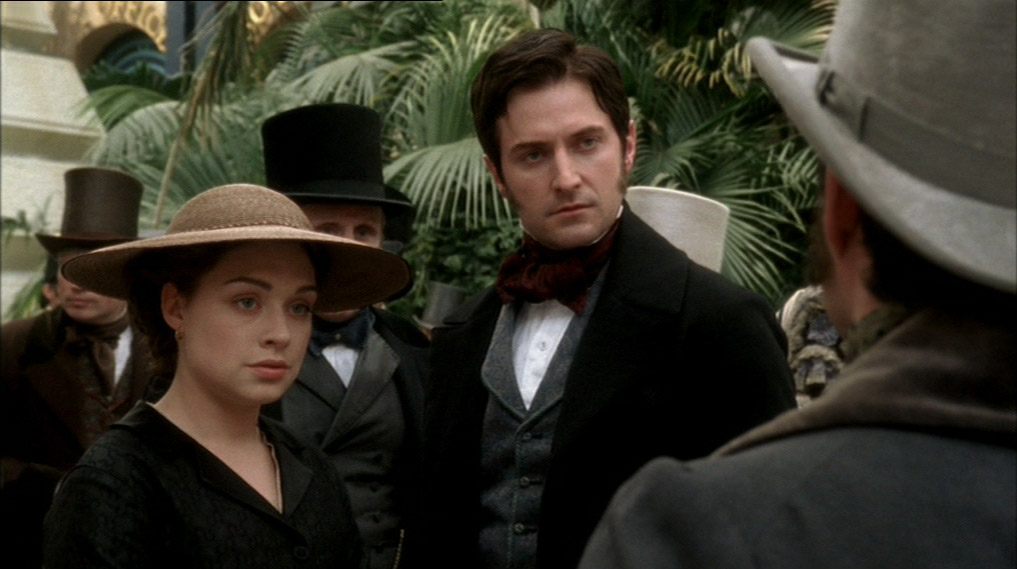 This gorgeous Victorian period drama is based on the 1854 book by Elizabeth Gaskell. The story begins when Margaret Hale, a middle-class southerner, moves to a northern industrial town. North and South considers social divides and the consequences of hasty judgments.
Starring Daniela Denby-Ashe, Richard Armitage, Sinéad Cusack, Tim Pigott-Smith, Brendan Coyle, Jo Joyner, and Lesley Manville.
The DVD is available on Amazon. It was streaming, but is no longer available. We hope it will be made available soon! Check your local library for DVDs, too. You might also check back on the Amazon streaming page to see if it has been added since writing this.
Little Dorrit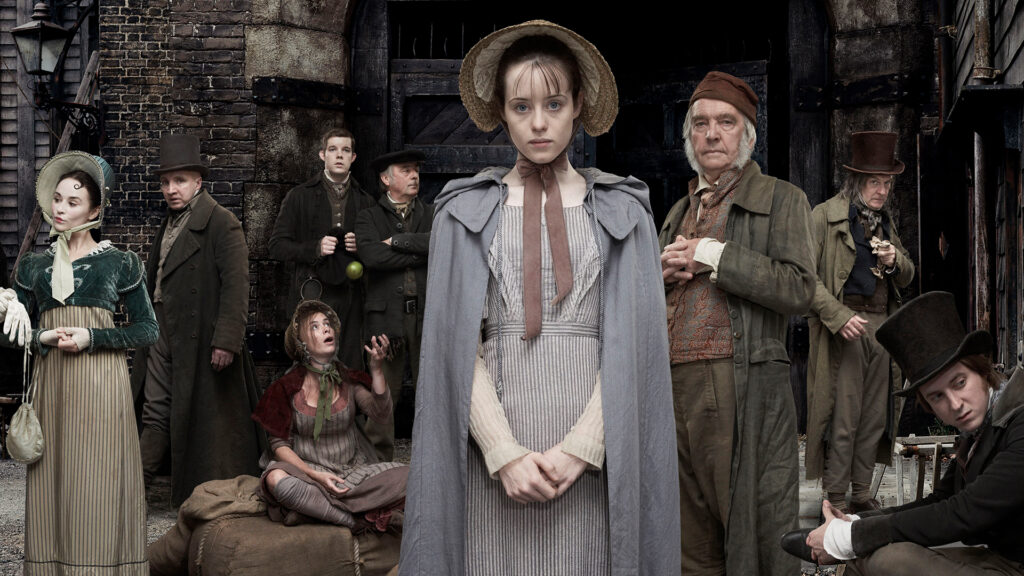 Amy Dorrit is the youngest child in her family. She was raised in London in the Marshalsea prison for debtors. The story's catalyst is the return of Arthur Clennam, who has been abroad for many years. Upon his return, he meets Amy Dorrit who is working as a seamstress for his mother.
It stars Claire Foy, Matthew Macfayden, Andy Serkis, Eddie Marsan, Russell Tovey, Alun Armstrong, Maxine Peake, Eve Myles, and Pam Ferris, among others.
Little Dorrit is streaming on Amazon Prime.
Great Expectations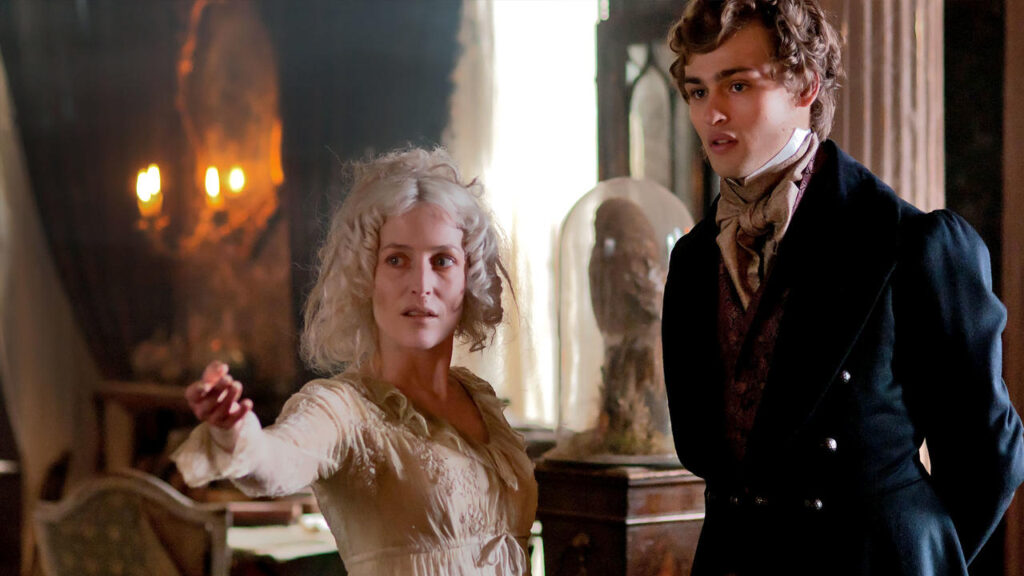 Great Expectations follows Pip, an orphan whose life is changed by an anonymous benefactor. Starring Ray Winstone as Magwitch, Gillian Anderson as Miss Havisham, Douglas Booth as Pip, Vanessa Kirby as Estella, and David Suchet as Jaggers.
There are many great versions of Great Expectations. You can get this one on DVD from Amazon. Just be sure you get a region that will work in your DVD player (NTSC for American DVD players, PAL for European ones) or invest in a region-free DVD player.
You can also stream the 1981 version on Amazon Prime or the 1999 version on Amazon Prime.
Mrs. Brown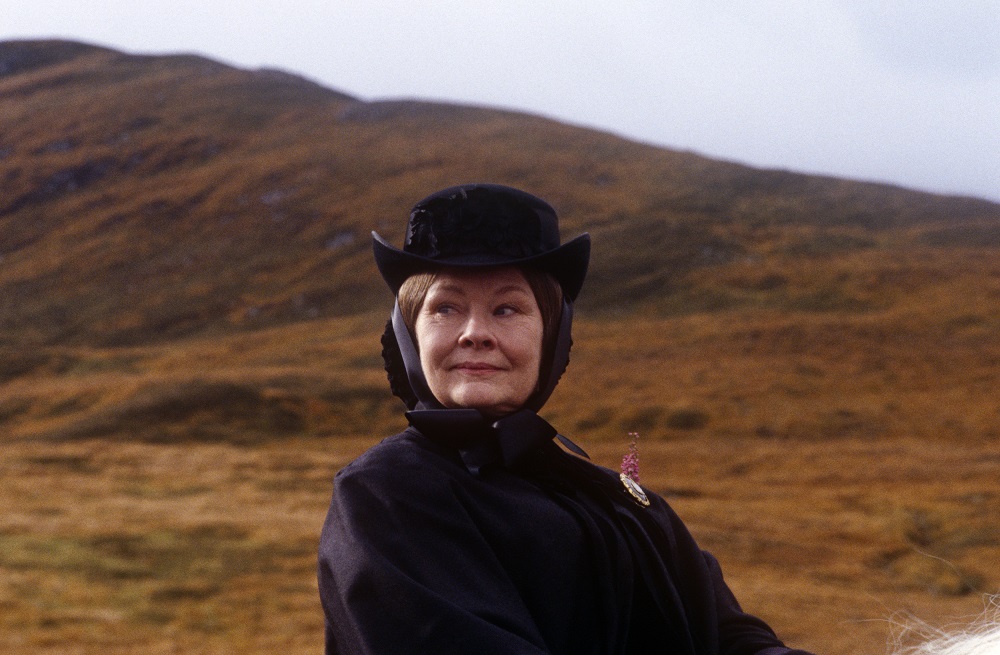 After Prince Albert's death in 1861 and then several years of mourning, Victoria found solace in an unlikely friendship with Scottish servant John Brown who was Albert's trusted servant.
Starring Judi Dench, Billy Connolly, Geoffrey Palmer, Antony Sher, and Gerard Butler (in his film debut).
Mrs. Brown is streaming on BritBox.
Our Mutual Friend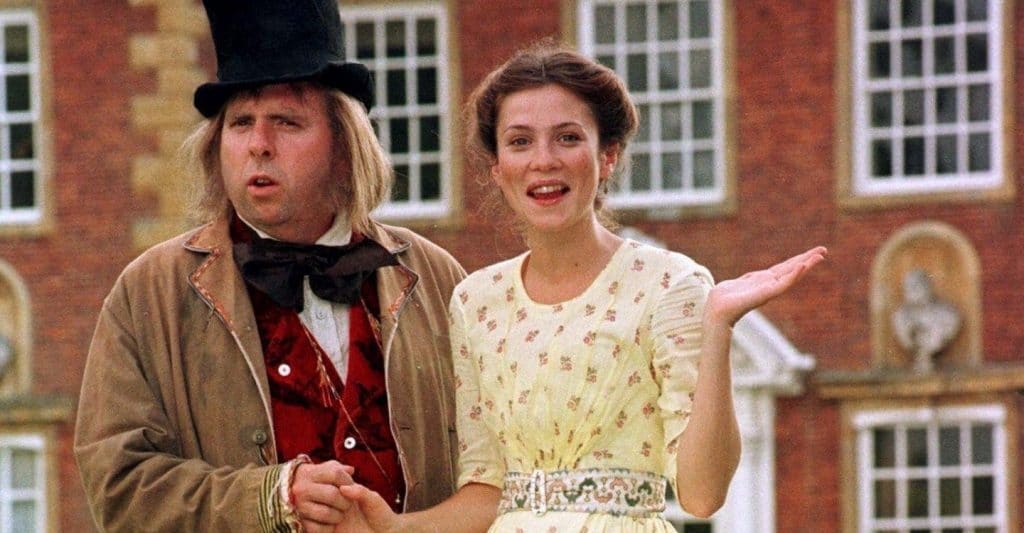 Our Mutual Friend follows two love stories and all walks of life across Victorian London. It's adapted from Dickens' last completed novel of the same name.
Starring Anna Friel, Timothy Spall, Keeley Hawes, Steven Mackintosh, Paul McGann, David Morrissey, and David Bradley.
You can stream Our Mutual Friend on Amazon Prime.
Far From the Madding Crowd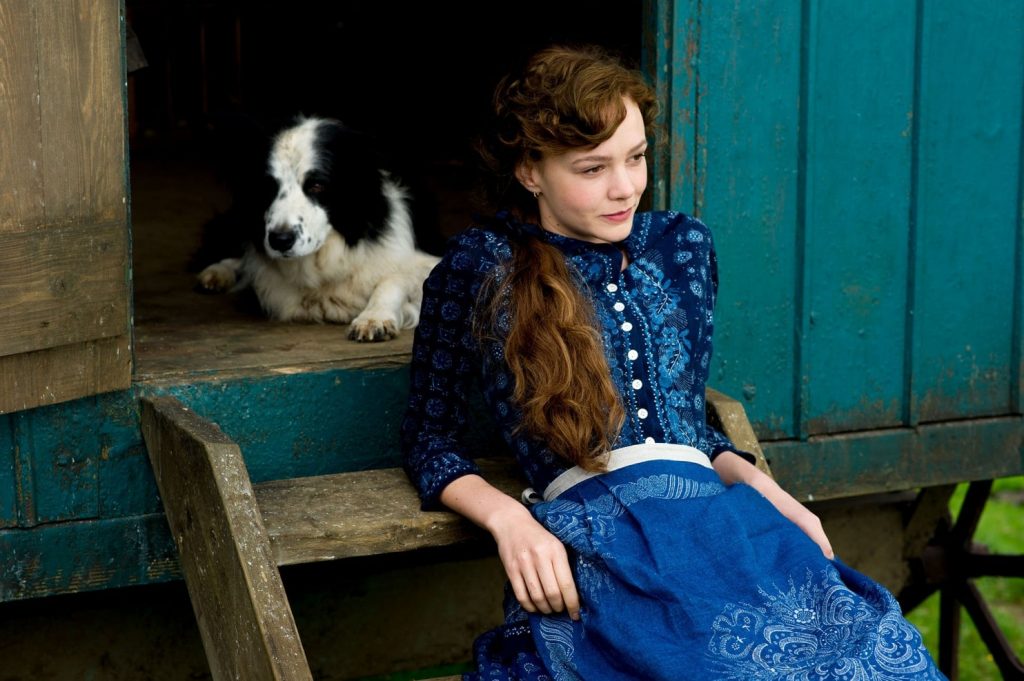 Based on Thomas Hardy's classic novel, this period drama has gorgeous cinematography and a great cast. It follows a shepherd, a young woman who inherits a farm, her bachelor neighbor, her missing farm hand, and a mysterious soldier.
This epic tale of passion, love, and nature stars Carey Mulligan, Matthias Schoenaerts, Tom Sturridge, Juno Temple, and Michael Sheen.
Rent or own Far From the Madding Crowd on Amazon.
An older adaptation is available on PBS Masterpiece.
The Mystery of Edwin Drood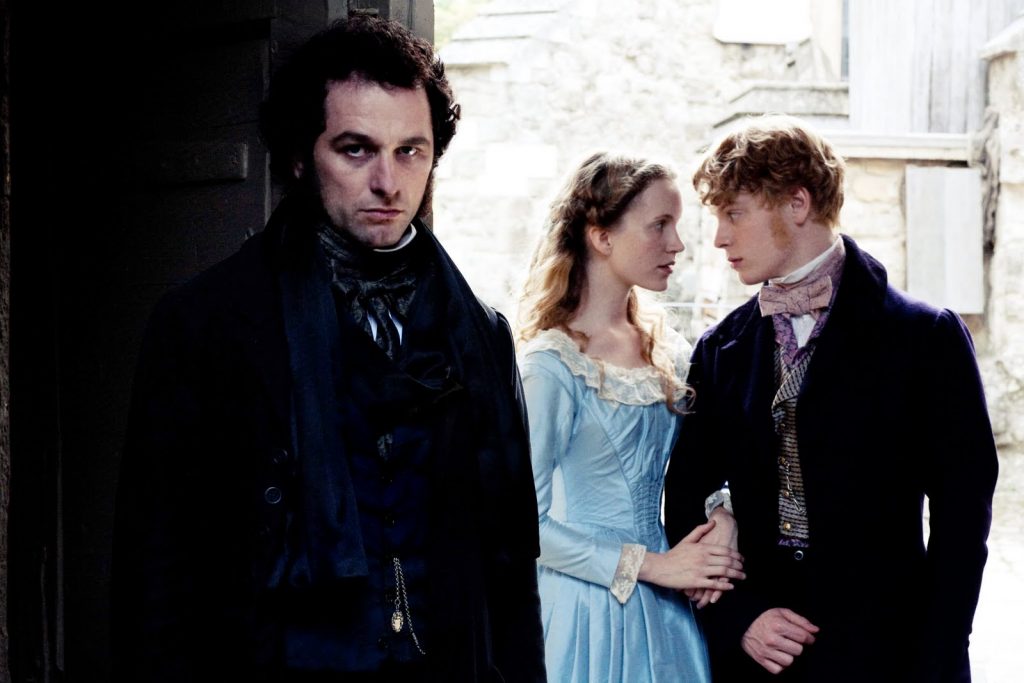 Although Dickens didn't live long enough to finish this spooky period drama, this allows for different versions of the ending which can make reading and watching this story more exciting. This story primarily follows John Jasper, a choirmaster who is in love with his pupil. Starring Matthew Rhys.
This isn't currently streaming (though it used to be available on PBS Masterpiece).
The Mystery of Edwin Drood is available on DVD from Amazon. Just be sure you get a region that will work in your DVD player (NTSC for American DVD players, PAL for European ones) or invest in a region-free DVD player.
The Forsyte Saga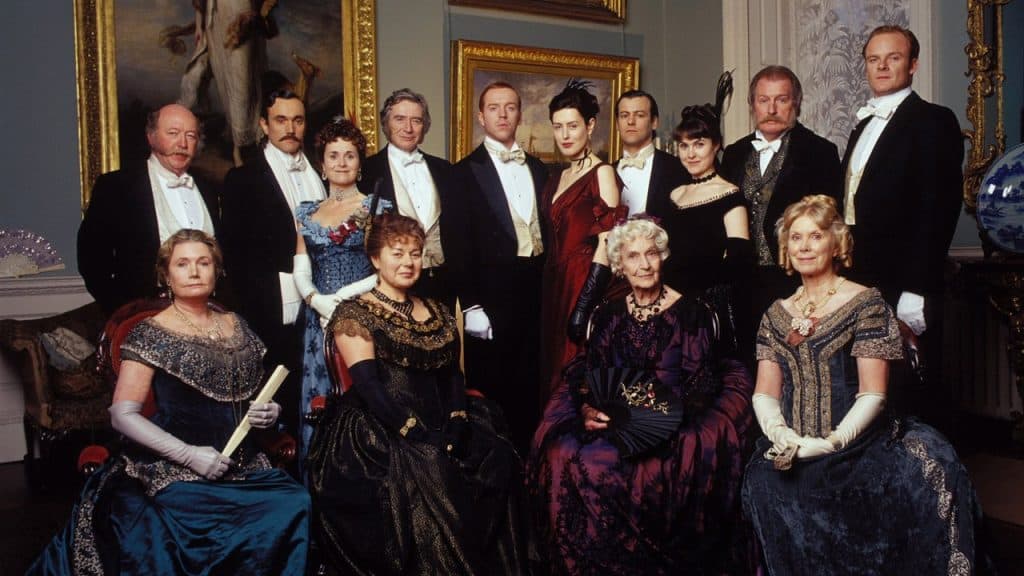 This Victorian family saga begins in the 1870s and extends through the Edwardian period and up to the 1920s. The Forsyte Saga follows three generations of an upper-middle class family.
It stars Damian Lewis, Rupert Graves, Gina McKee, Corin Redgrave, Ioan Gruffudd and many more.
The Forsyte Saga is streaming on PBS Masterpiece.
The Way We Live Now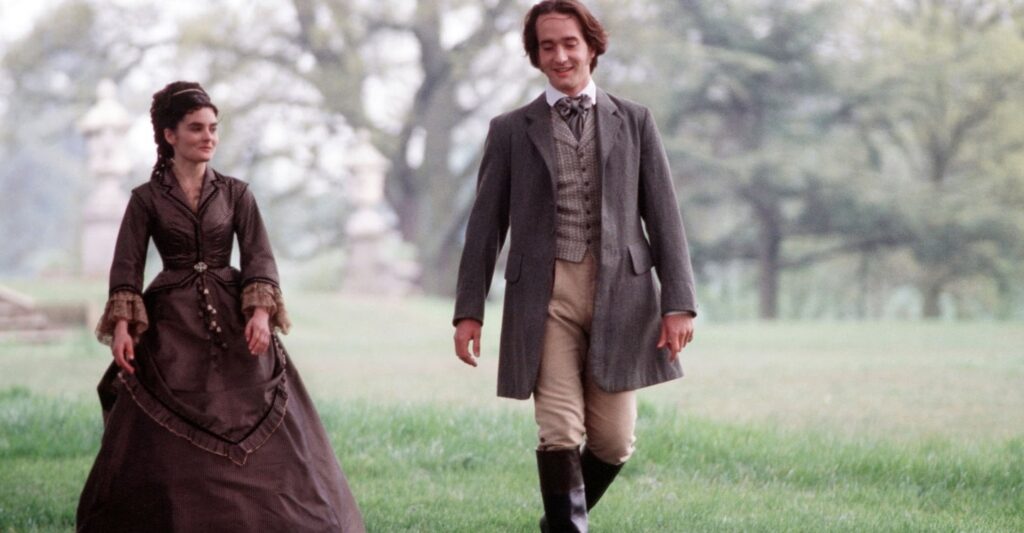 Based on the story of the same name by Anthony Trollope, this adaptation has a little bit of everything: business, romance, honor, and industry.
It stars Matthew Macfadyen, Shirley Henderson, Cillian Murphy, and David Suchet.
The Way We Live Now is in four parts. It's streaming on Amazon Prime.
The Crimson Petal and the White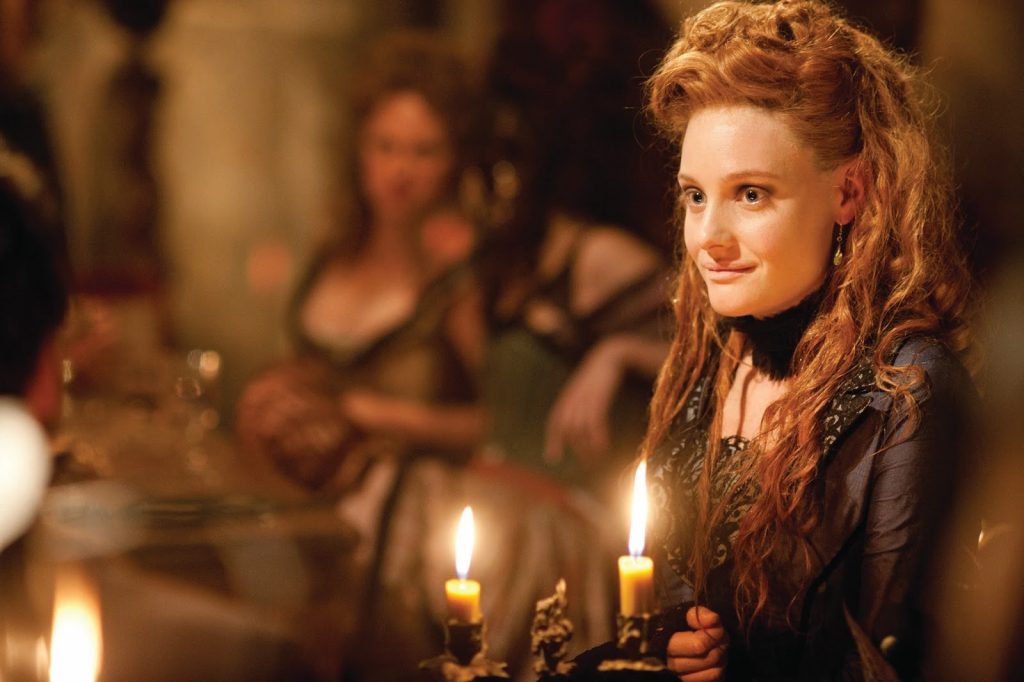 The Crimson Petal and the White is a four-part miniseries following Sugar, a stubborn, eccentric prostitute. The story also follows William Rackham, the heir of a perfume business. It's adapted from a novel of the same name by Michel Faber.
Starring Romola Garai, Chris O'Dowd (a lot of him, beware if you don't watch nudity), Amanda Hale, Shirley Henderson, Gillian Anderson, Mark Gatiss, and Richard E. Grant.
Stream The Crimson Petal and the White on Sundance Now.
The Paradise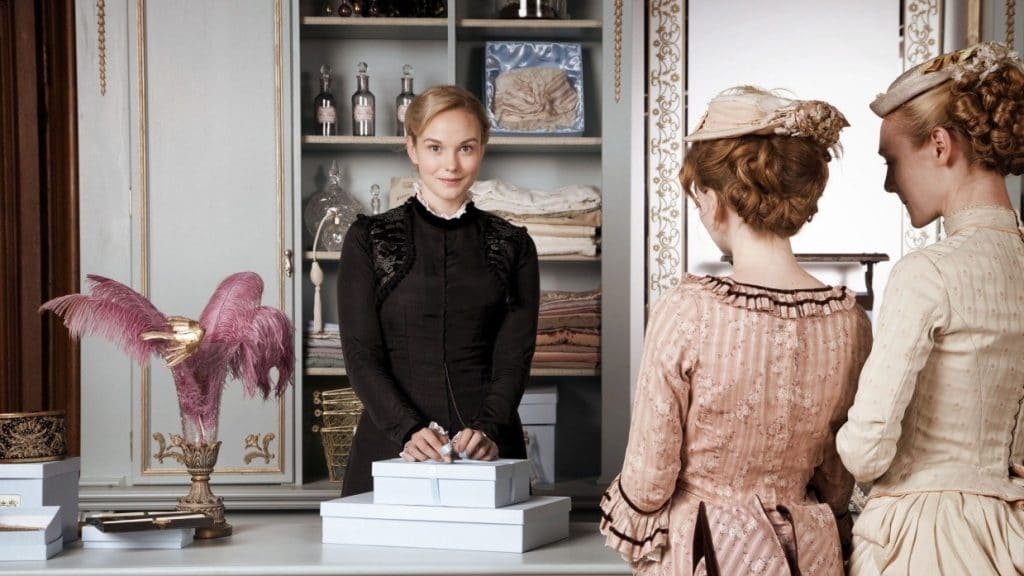 The Paradise revolves around a country girl who takes a job at England's first department store. Although it only lasted two seasons, it's still a worth a watch.
It stars Joanna Vanderham, Sarah Lancashire, Matthew McNulty, Emun Elliot, Marc Jobst, Elaine Cassidy, and many more.
You can stream The Paradise on Amazon Prime.
Daniel Deronda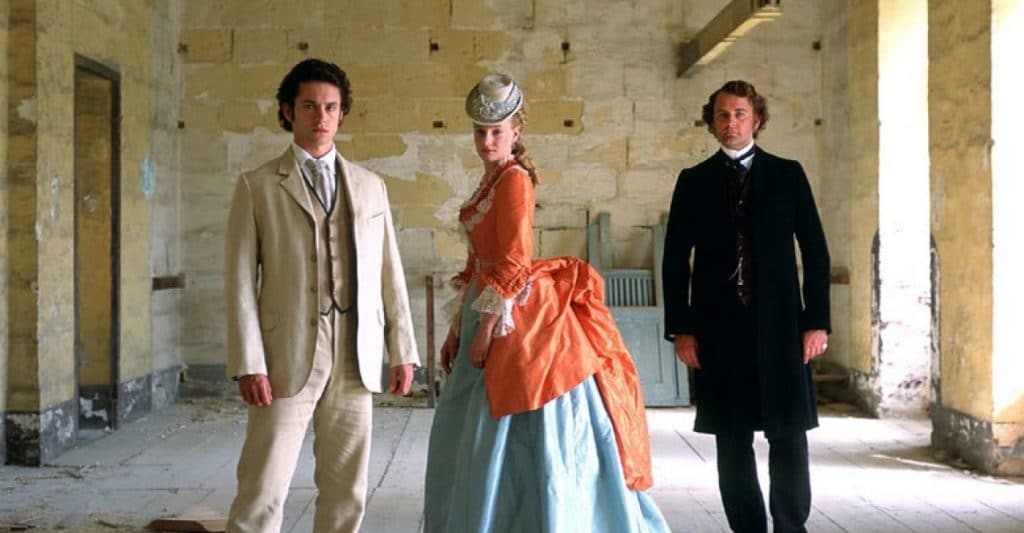 This Victorian period drama follows the intimate lives of Daniel Deronda and Gwendolen Harleth as they become romantically intertwined with others.
This complex romance stars Hugh Dancy, Romola Garai, Hugh Bonneville, and Jodhi May.
You can stream Daniel Deronda on Amazon Prime.
The Cater Street Hangman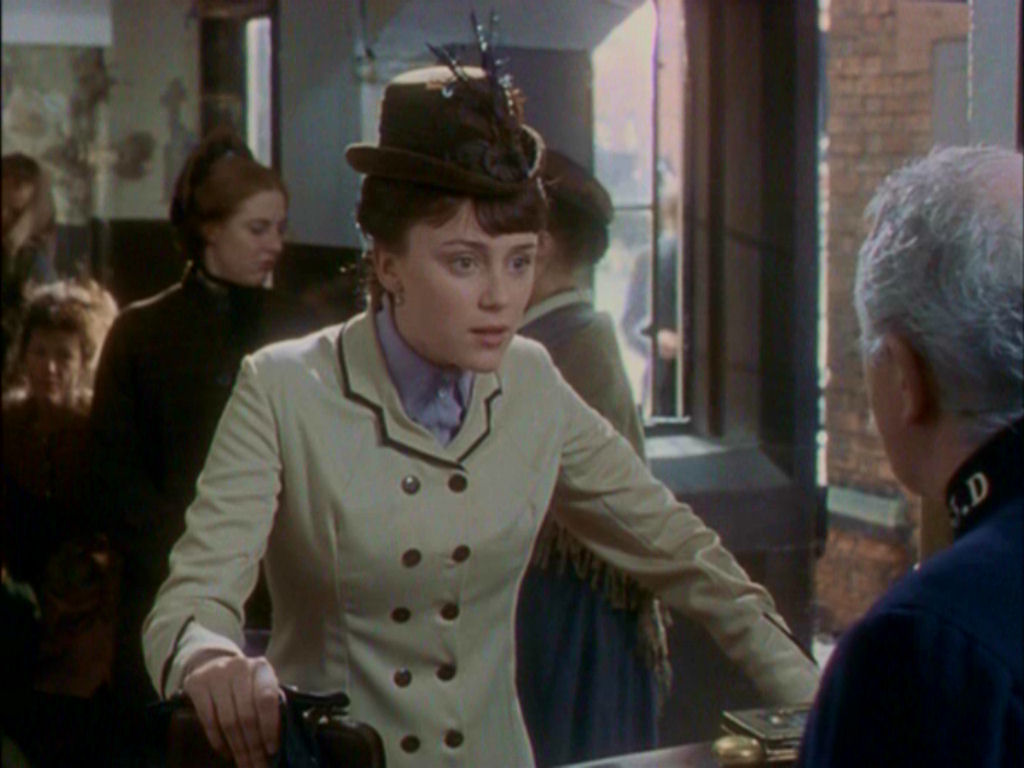 An upper-class lady partners with Scotland Yard Inspector Thomas Pitt as he is investigating murders in her estate.
Starting Keeley Hawes, Eoin McCarthy, and Peter Egan.
Stream Inspector Pitt Mysteries: The Cater Street Hangman on Hallmark Movies Now through Amazon Prime.
Victoria & Abdul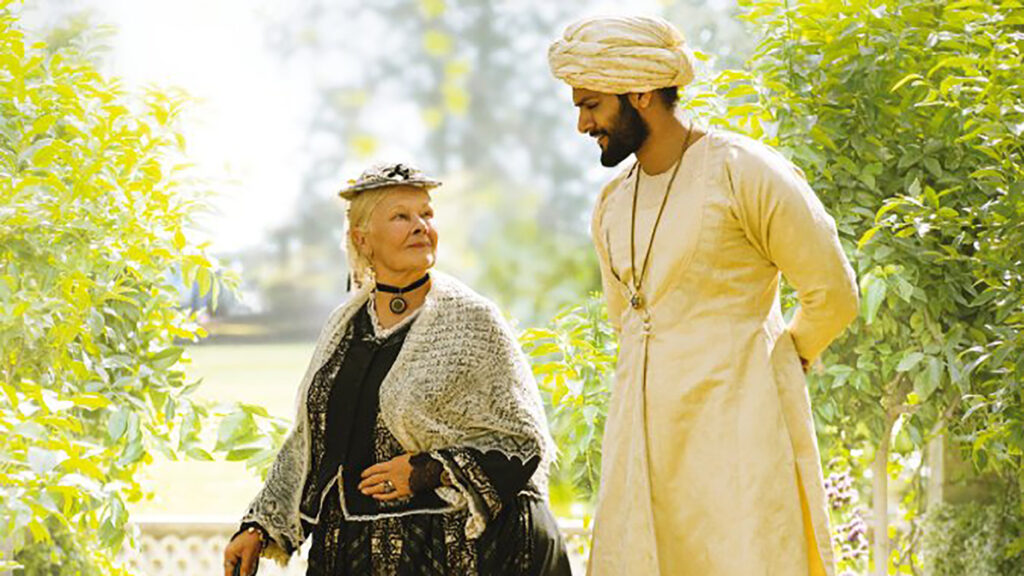 Dame Judi Dench resumes her role as Queen Victoria in another film about her later life. This film covers her surprising friendship with a young clerk named Abdul who becomes her close friend and acts as a source of spiritualism and guidance.
Victoria & Abdul also stars Ali Fazal as Abdul along with Tim Pigott-Smith, Michael Gambon, Eddie Izzard, Olivia Williams, and Paul Higgins.
You can own or rent Victoria & Abdul on Amazon.
Ripper Street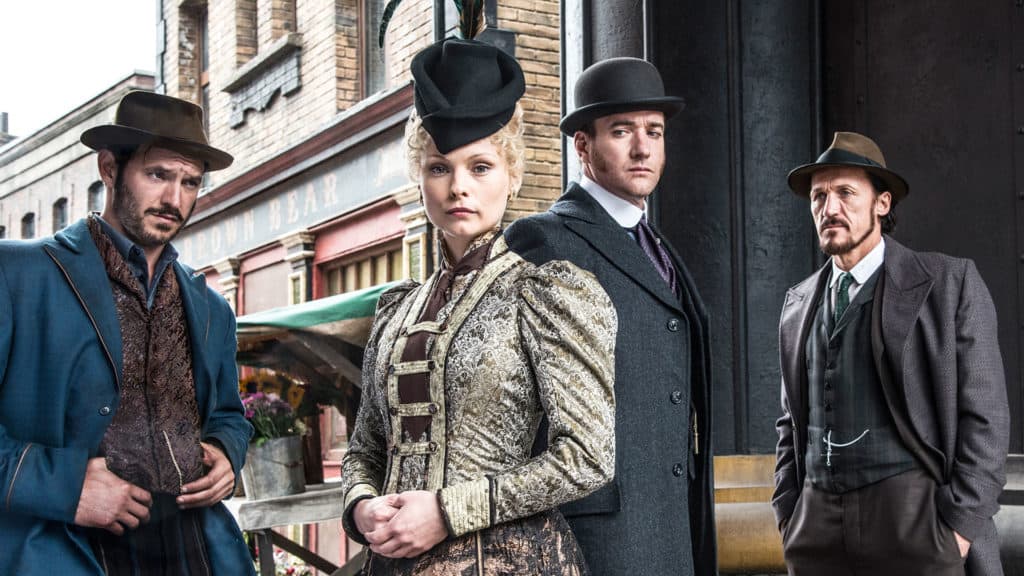 Ripper Street may be billed as a mystery, but it has plenty of drama. After Jack the Ripper, Whitechapel will never be the same. This five-season show follows Inspector Edmund Reid (Matthew Macfadyen) as he deals with all sorts of crime.
Also starring Jerome Flynn, Adam Rothenberg, and MyAnna Buring.
Ripper Street is streaming on Netflix.
Tess of the D'Ubervilles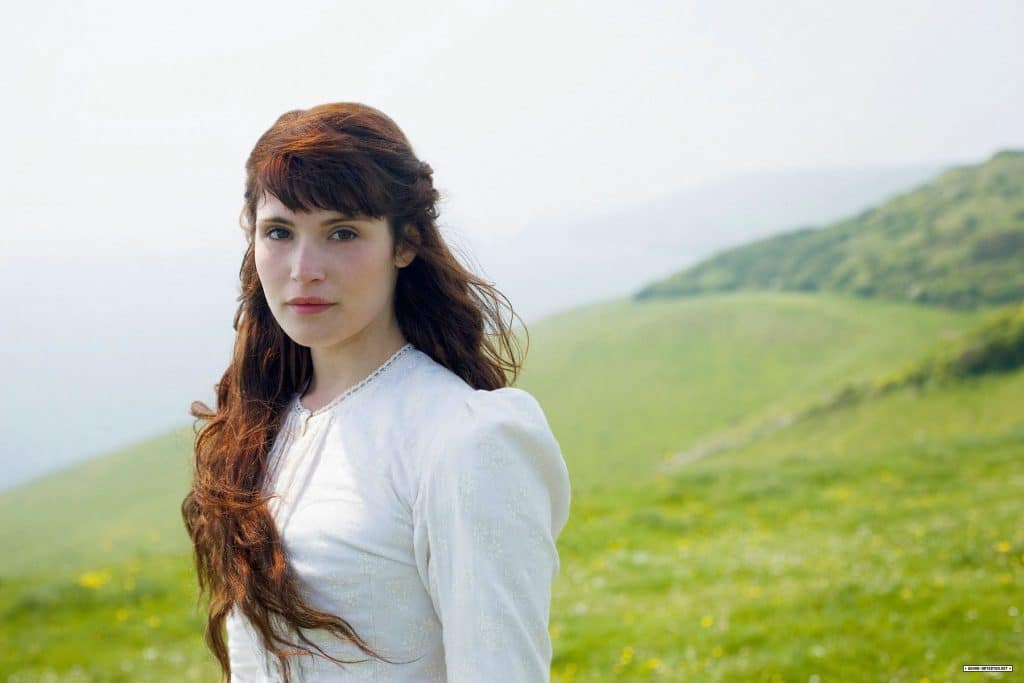 Tess of the D'Ubervilles is based on the novel of the same name by Thomas Hardy, so you know it will be a sad story. But isn't art supposed to make you feel? Tess Durbeyfield is impoverished, innocent, and looking for her way in the world. When a mysterious stranger tells her she's related to the wealthy D'Urbervilles name, everything changes.
Starring Gemma Arterton, Eddie Redmayne, Jodie Whittaker, and Hans Matheson.
This four-part mini series is streaming on Amazon Prime.
The Importance of Being Ernest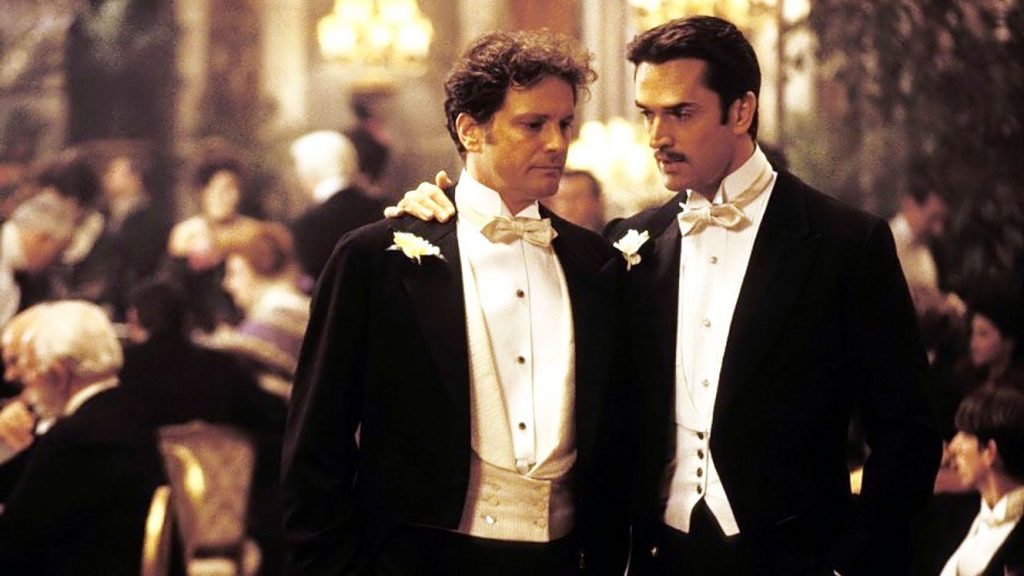 A humorous, intelligent adaptation of Oscar Wilde's play about bachelors bending the truth.
Starring Colin Firth, Rupert Everett, Reese Witherspoon, Frances O'Connor, and Judi Dench.
You can own or rent The Importance of Being Ernest on Amazon.
If you're a fan of Oscar Wilde, be sure to watch Stephen Fry in Wilde. And don't forget Dorian Gray; the newest version is on DVD but you need to make sure you get the region that works for your player or invest in a region-free DVD player.
Bramwell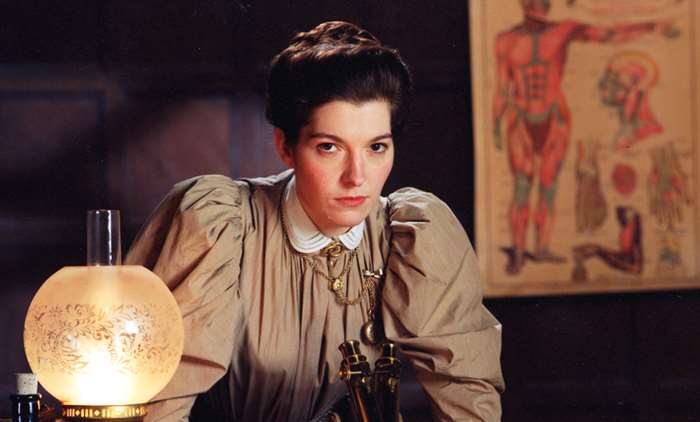 Set in 1895, this four-season show follows the life of Dr. Eleanor Bramwell (Jemma Redgrave) as she works at a free hospital in a London slum. The medical stories are primarily episodic but it has some serialized story lines, too.
Also starring Ruth Sheen, David Calder, and Robert Hardy.
Bramwell is streaming on Amazon Prime.
Lark Rise to Candleford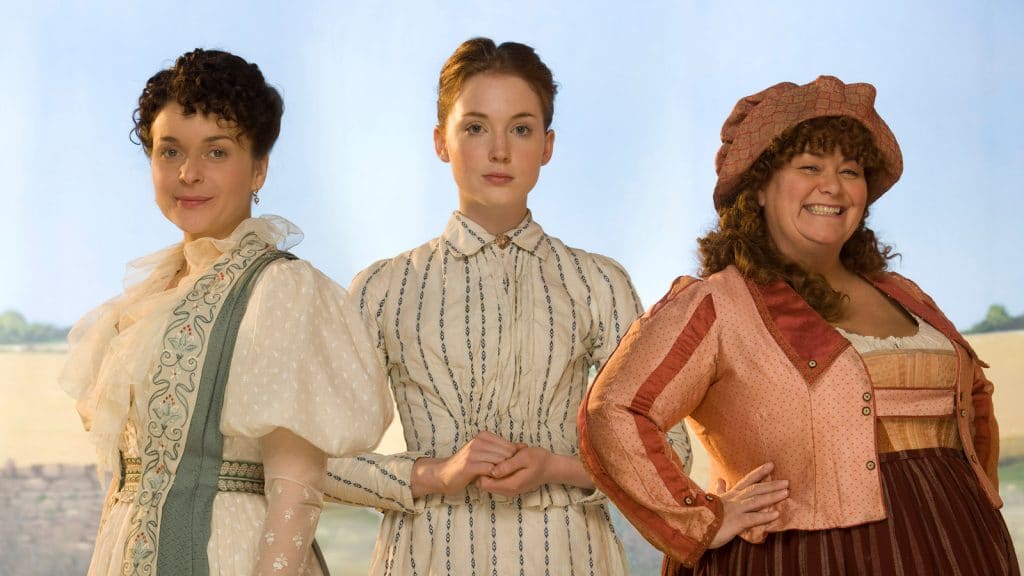 Lark Rise to Candleford is based on the semi-autobiographical trilogy by Flora Thompson. It is set in a small hamlet called Lark Rise in the Oxfordshire countryside and the neighboring market town, Candleford. The story follows the lives of many characters, their complexities, and how they are all interwoven.
You'll see the familiar faces of Brendan Coyle, Dawn French, Mark Heap, Richard Harrington, Ben Aldridge, Victoria Hamilton, and Ben Miles. The series is narrated by Sarah Lancashire.
Lark Rise to Candleford is streaming on BritBox and Hulu.
Dead Still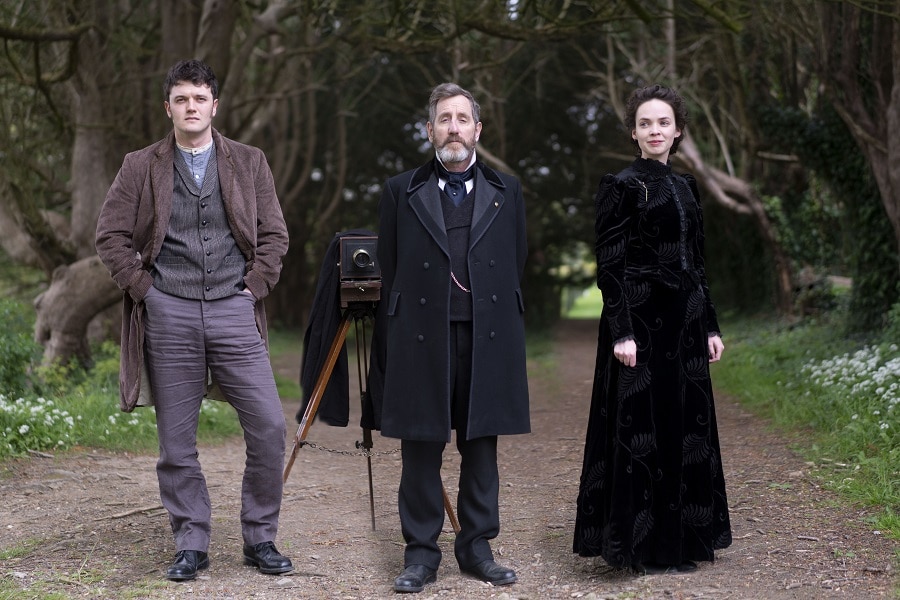 Technically, this one's Irish – but considering Ireland is part of the British Isles and it was part of the UK until 1922, we're not too concerned about adding it to the list.
Dead Still takes us into the macabre, unsavoury world of Victorian postmortem photography in Dublin. The series follows Brock Blennerhasset as he's drawn into a series of murders that seem to be related to his work.
What are your favourite Victorian Era period dramas?
Let us know in the comments below or join our Facebook group.
Save it to Pinterest!