14 of the Best Psychological Thrillers of British TV
In some cases, we earn commissions from affiliate links in our posts.
Last Updated on December 2, 2021 by Liberty White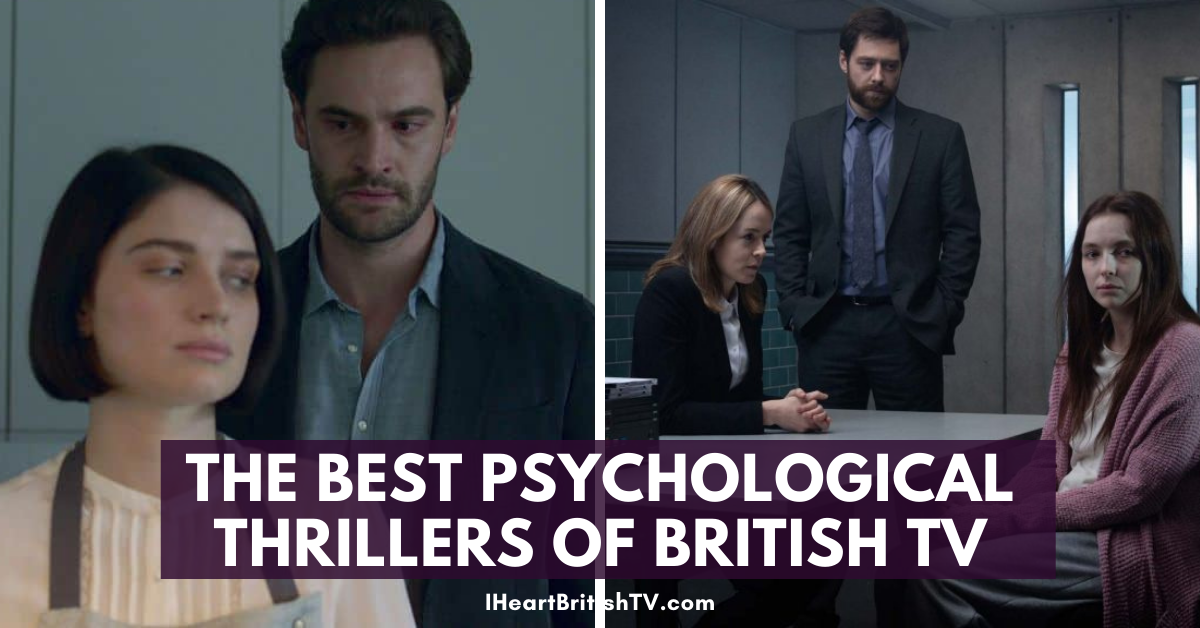 Psychological thrillers are often more intense and suspenseful than the average cozy whodunnit. This is because mysteries often start at the end after the crime has already been committed and work backward to uncover the truth. But in thrillers, we usually experience the crime as it's happening. Thrillers often do involve some element of mystery, crime, or espionage, so there can be some overlap between typical mysteries and thrillers. Psychological thrillers are intense deep dives into the minds of criminals, spies, heroes, and victims.
Thriller novels, in their most recognizable modern form, started with Erskine Childer's The Riddle of the Sands from 1908. But there are plenty of earlier examples, from Homer's Odyssey to Sir Arthur Conan Doyle's The Hound of the Baskervilles.
With film, the first thing that often comes to mind when someone says "thriller" is the work of Alfred Hitchcock. While he's hard to beat, for this list we're focusing on newer shows that are easy to stream that (hopefully) you haven't already seen half-a-dozen times.
The Best Psychological Thrillers of British TV
The following British TV shows are newer, popular, highly-rated, and listed in alphabetical order. (Because even we won't attempt to rank them!)
Behind Her Eyes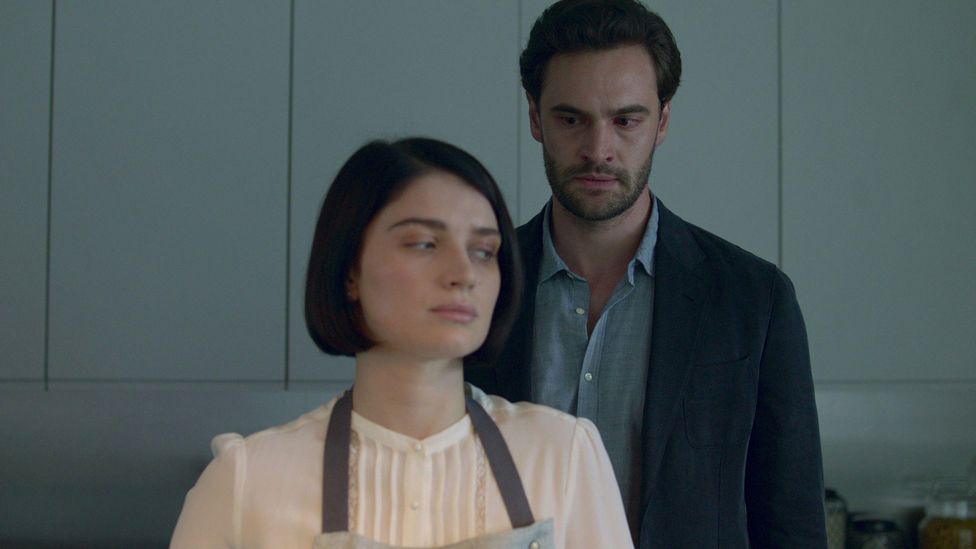 Behind Her Eyes follows a single mum having an affair with her boss, a psychiatrist. Behind his back, she's also befriending his wife. This love triangle is both twisty and twisted. This show might be polarizing for some, but nonetheless, it is an intense psychological thriller. It subtly incorporates the supernatural which intensifies the psychological aspects of the show, so be ready for anything.
Behind Her Eyes is based on the novel of the same name by Sarah Pinborough which you can buy HERE. The book received excellent reviews from Stephen King, his son Joe Hill, Harlan Coben, and more.
The adaptation is a 6-part miniseries starring Tom Bateman, Eve Hewson, Simona Brown, and Robert Aramayo.
Behind Her Eyes is streaming on Netflix.
Des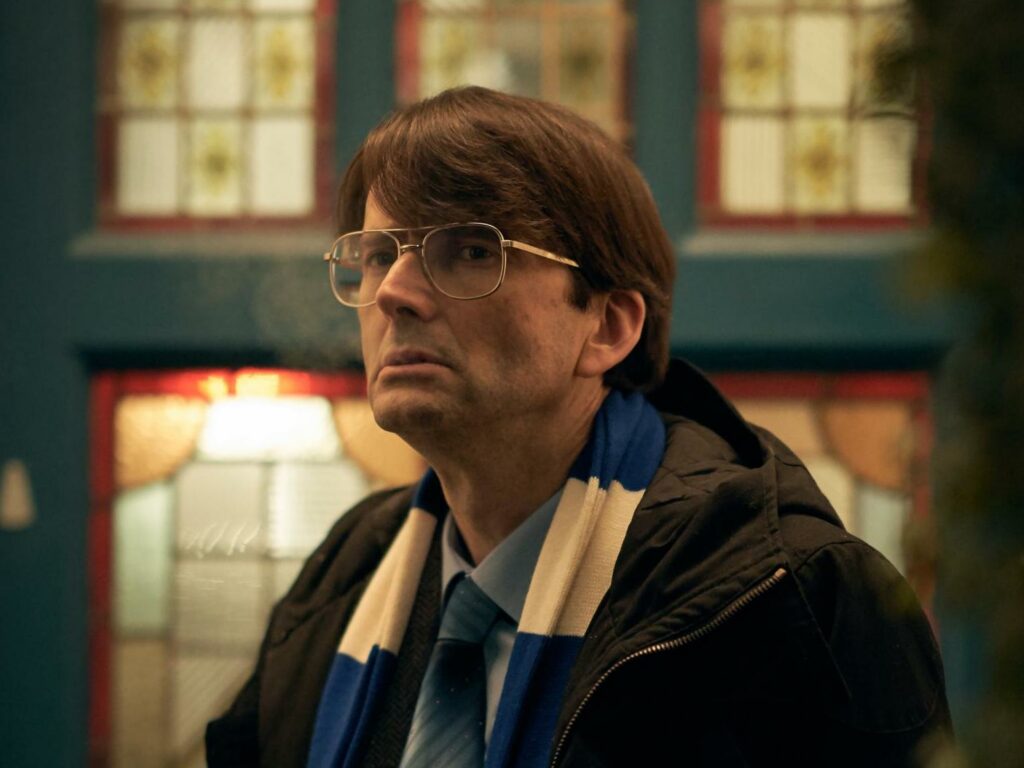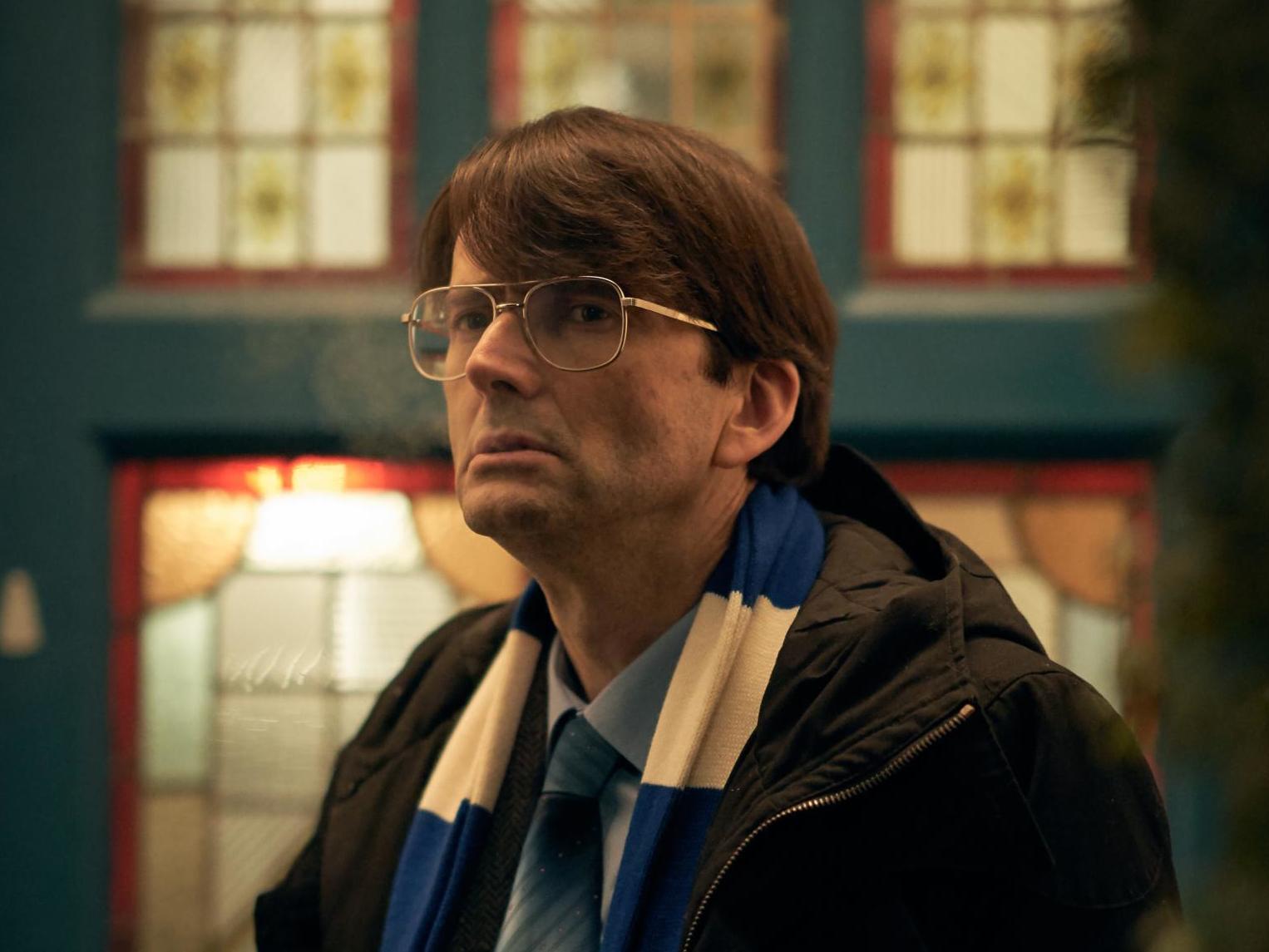 Des is definitely a thriller of the mind. It digs deep into the psyche of real serial killer Dennis Nilsen known as "Des." David Tennant's performance of Des is bone-chilling… Even if you've seen him in Secret Smile or Jessica Jones, you've never seen him this frightening.
Also starring Daniel Mays, Jason Watkins, and Ron Cook.
Des a 3-part miniseries that takes place in the early 1980s; it is based on the true story of a serial killer who would befriend boys and young men before killing them. Nilsen took 15 lives in five years before he was caught. If you like dark, stomach-turning true crime, this one's definitely for you.
Streaming on Sundance Now, AMC+, or available to own HERE.
Doctor Foster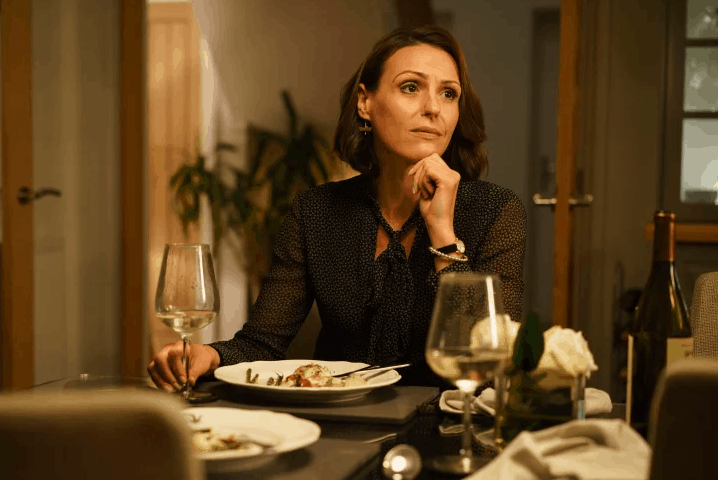 Doctor Foster is a slightly more domestic story about a couple going through a separation, but it will still have you on the edge of your seat. Suranne Jones and Bertie Carvel star as husband and wife while Jodie Comer plays his girlfriend. If you like melodrama, twisty divorce stories, and wondering what's going on inside someone's brain, you'll love this.
Doctor Foster ran for two seasons and produced a spin-off show Life starring Victoria Hamilton's character from the show.
Doctor Foster is streaming on Netflix.
Life is streaming on Tubi for free with ads HERE.
The Escape Artist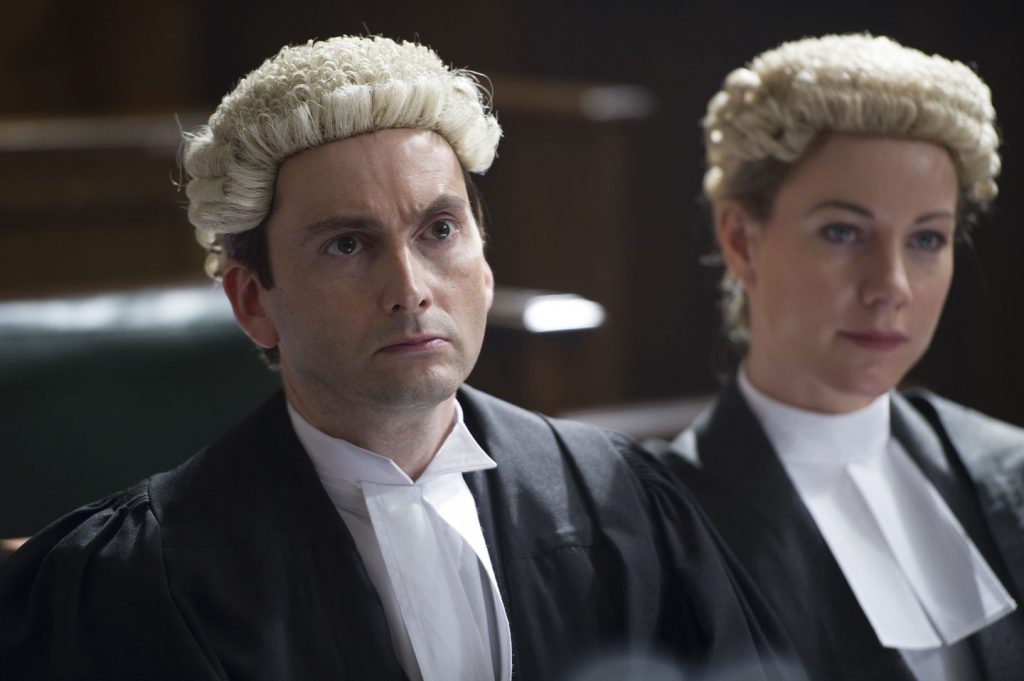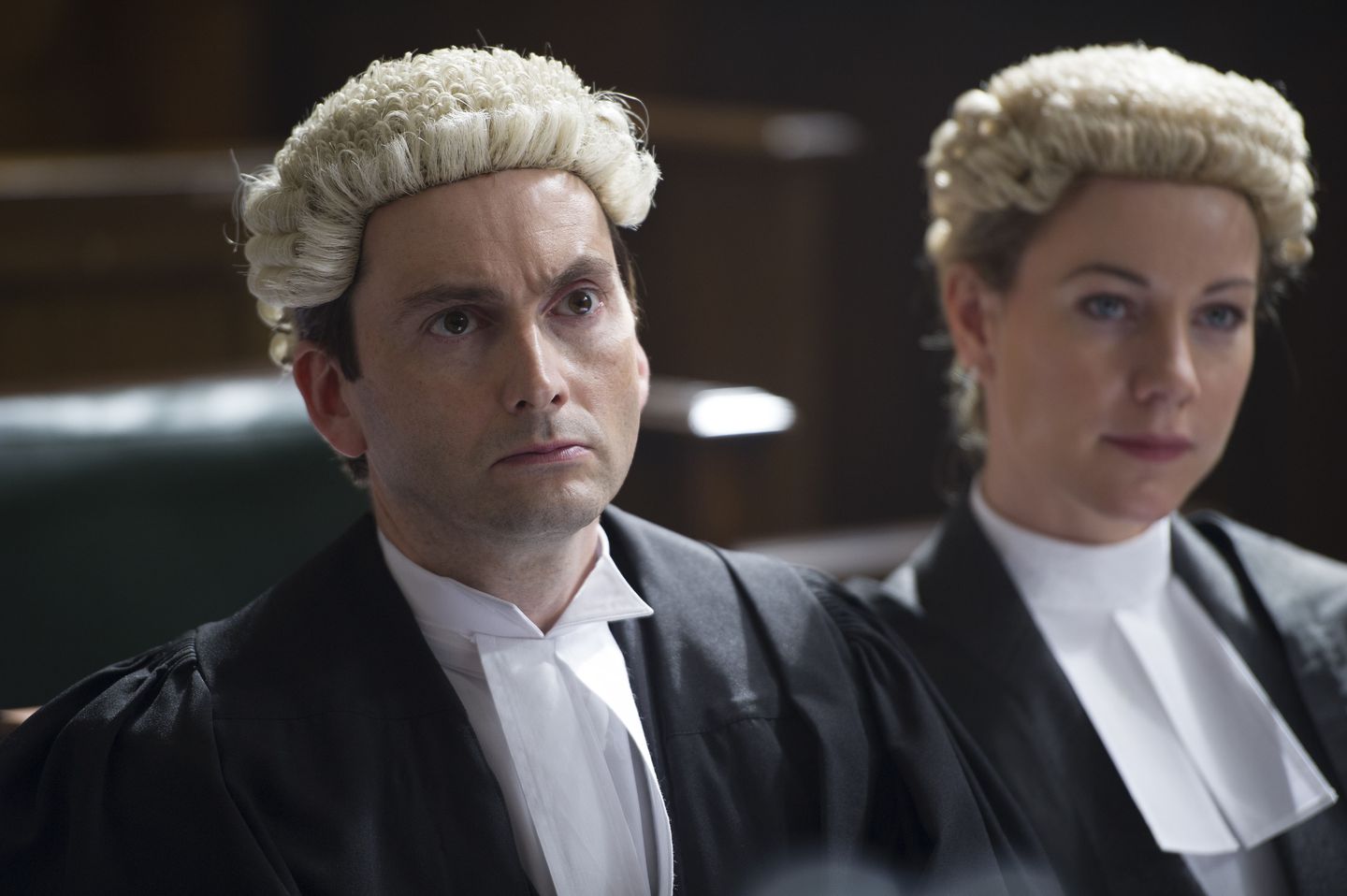 In this psychological thriller, David Tennant plays a barrister who helps acquit a serial killer. He's never lost a case and he isn't about to start now. This show may be a little slow in the beginning, but you'll be sitting on the edge of your seat and biting your nails by the end.
Also starring Toby Kebbell and Sophie Okonedo.
The Escape Artist is available to own HERE.
The Fall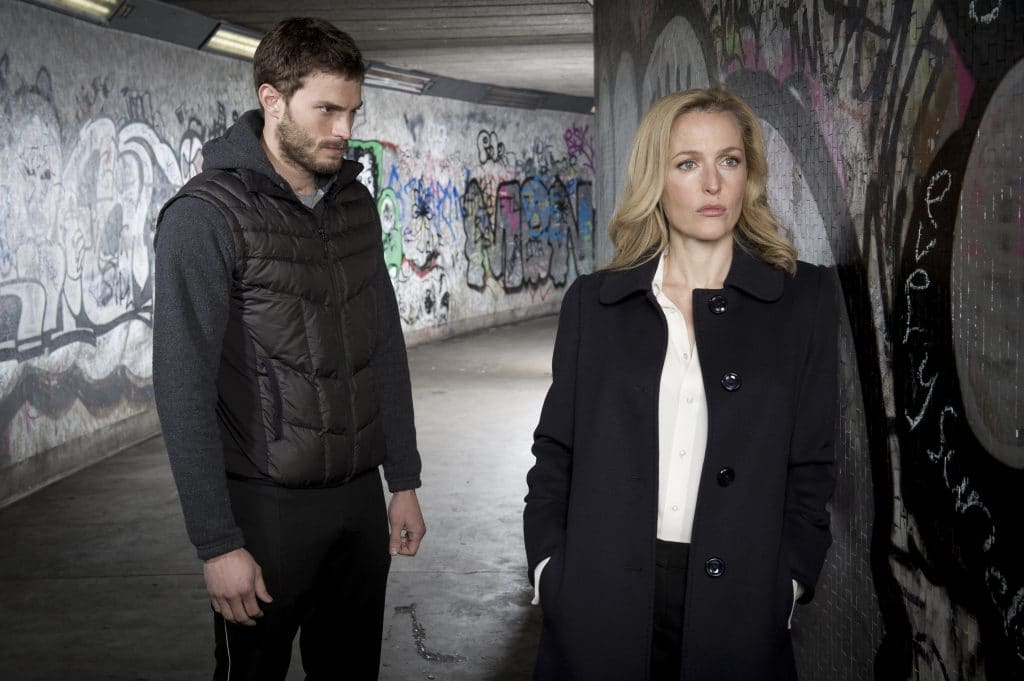 Jamie Dornan and Gillian Anderson star in this intense cat-and-mouse thriller about a high-powered detective and a vicious serial killer. This show follows the most intimate moments of the character's lives. The Fall is a psychological thriller that gives us an omniscient view into the mind of the detective and the serial killer.
The Fall is a complete story in three seasons and is streaming on multiple platforms including Peacock, Tubi, Pluto, and Sundance Now / AMC +. You can also own it on Amazon HERE.
Liar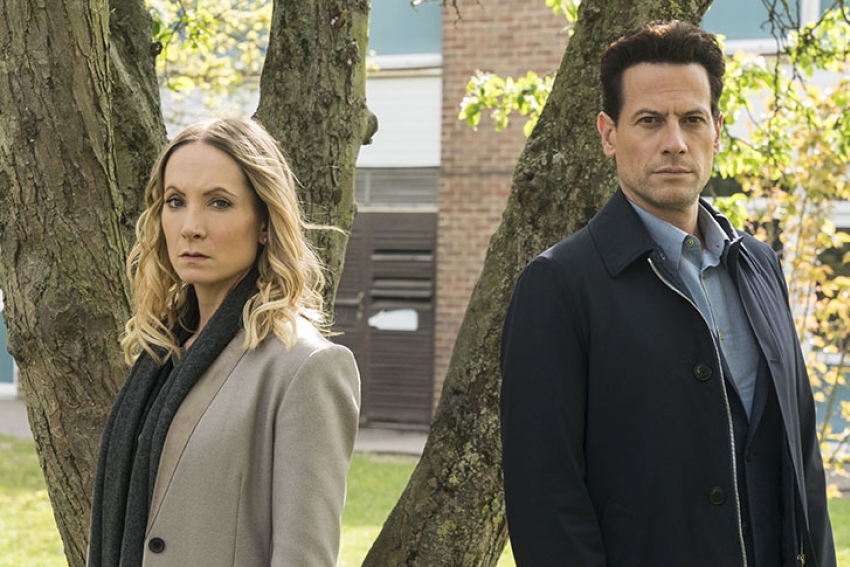 Liar is a twisting psychological thriller about a case of sexual assault. Laura (Joanne Froggatt) is a teacher just dating again after a breakup. When she goes on a date with Andrew (Ioan Gruffudd), a newly widowed surgeon, both of their lives become forever altered. They challenge one another's perception of their night together. This show features a truly psychological battle that involves gaslighting and other manipulative psychology. It will also make you question who is telling the truth, hooking you in until the end.
Liar ran for two seasons and is streaming on Sundance Now or AMC+ HERE.
If you enjoy Liar, you might also like Three Girls on BritBox.
Luther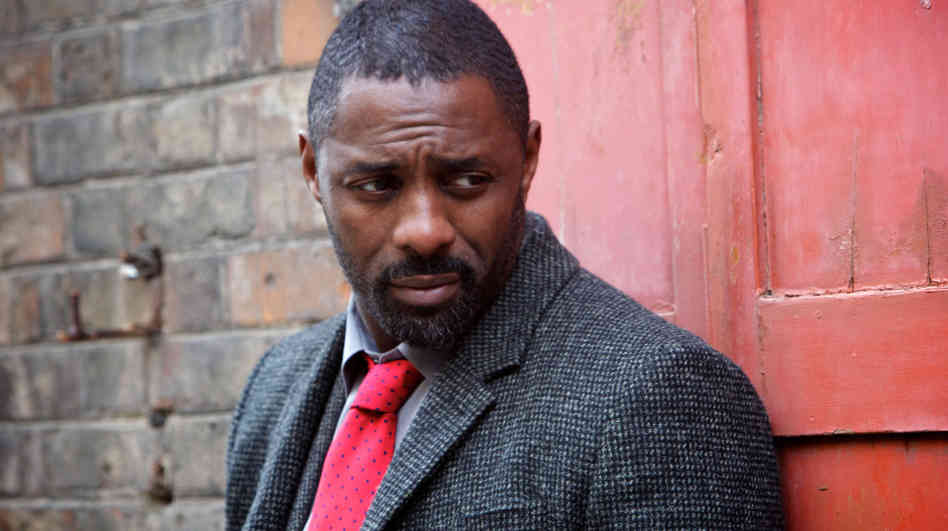 Although Luther is often classified as a mystery series, Luther's cases are so intense, active, and suspenseful that you can definitely call this show a thriller. More than that, it could easily be called a psychological thriller for how characters like Luther and Alice (Ruth Wilson) have unique personalities — or personality disorders, you might say, in Alice's case.
Idris Elba stars as the hot-headed DCI John Luther in this thrilling series which will soon get a Netflix-exclusive continuation movie.
Luther is streaming on Starz HERE or BritBox HERE.
The Night Manager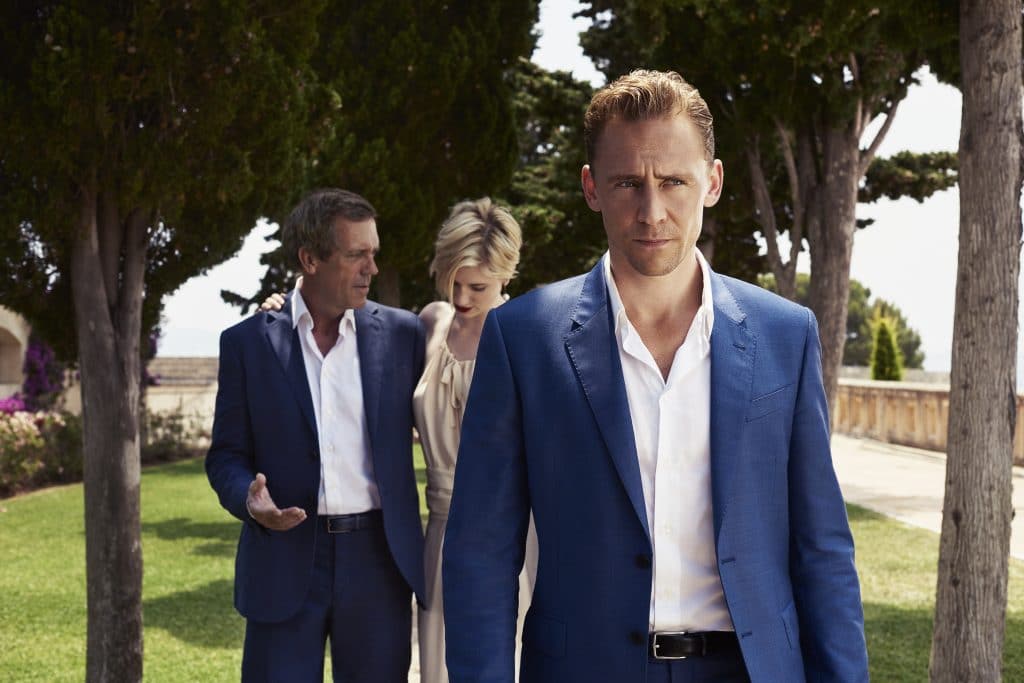 While this is more of an espionage thriller than a psychological thriller, it dives into enough people's perspectives to fit the bill. Jonathan Pine (Tom Hiddleston) is recruited to go undercover by MI-6. And embodying another person in a high-risk situation requires its own feat of psychology… Going undercover is a bit like swimming with the sharks and trying to make sure they don't discover you're actually a tasty bite of tuna. Whether you want to dig into the mind of a criminal arms dealer, his girlfriend, or an MI-6 agent, you'll find plenty of psychological elements to devour.
The Night Manager is based on the spy thriller novel by John le Carré which you can buy HERE.
Also starring Hugh Laurie, Olivia Colman, Tom Hollander, and Elizabeth Debicki.
The Night Manager is streaming HERE on Amazon Prime.
The Pact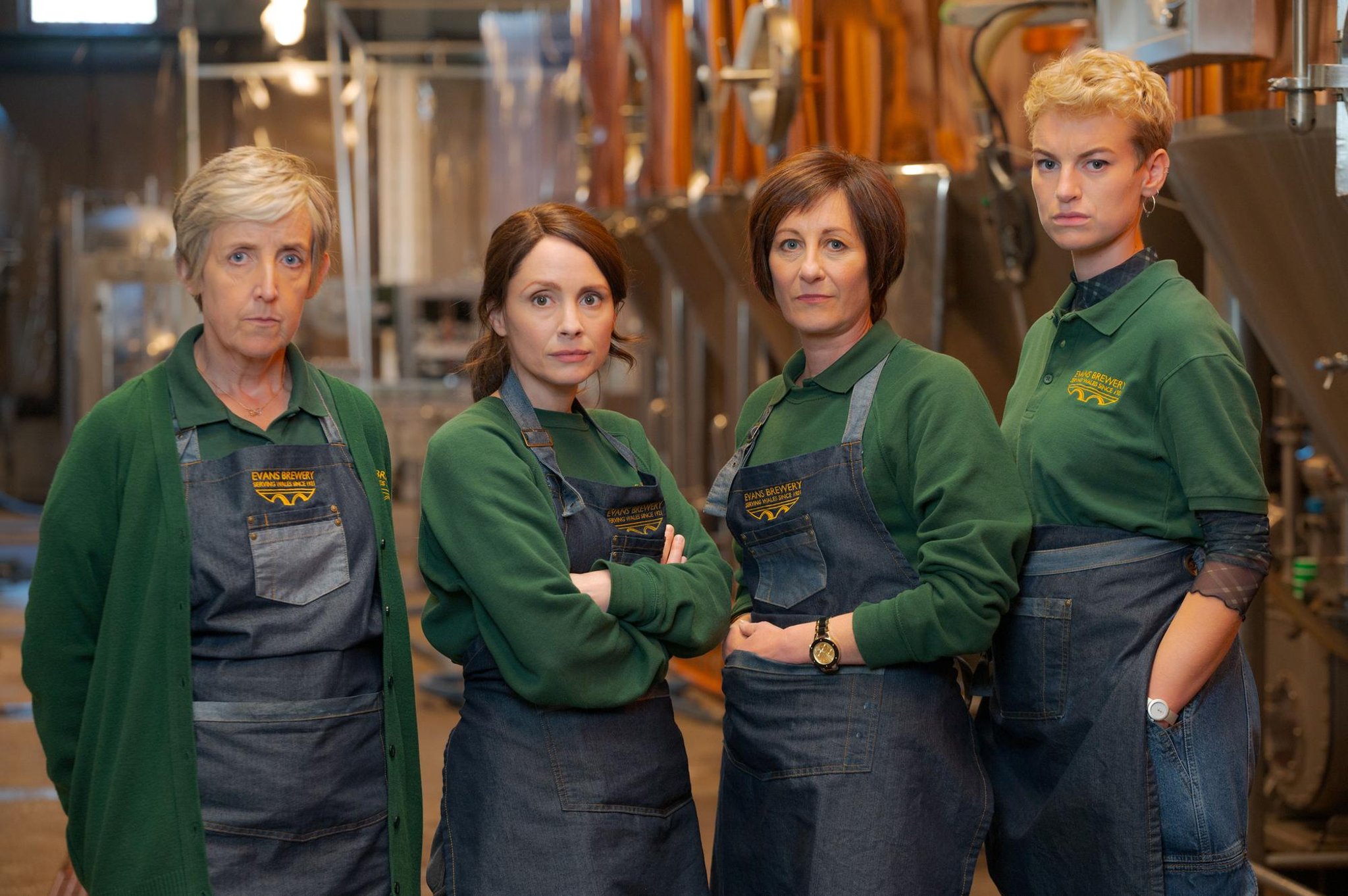 Anna, Nancy, Cat, and Louie work together in a generations-old family brewery in Wales. Sadly, the owner has retired and left his dreadful son in charge – a drug addict who treats everyone poorly.
After a big work party, the four find their new boss drunk and drugged out of his mind, so they do the only logical thing and drive him out into the woods to take compromising photos of him. They leave him there, but return later to check on him…and he's dead.
They make a solemn pact not to disclose their involvement, but these things never really stay hidden.
Laura Fraser, Julie Hesmondhalgh, Eiry Thomas, and Heledd Gwynn star, and you can stream this one HERE on Sundance Now or AMC+.
River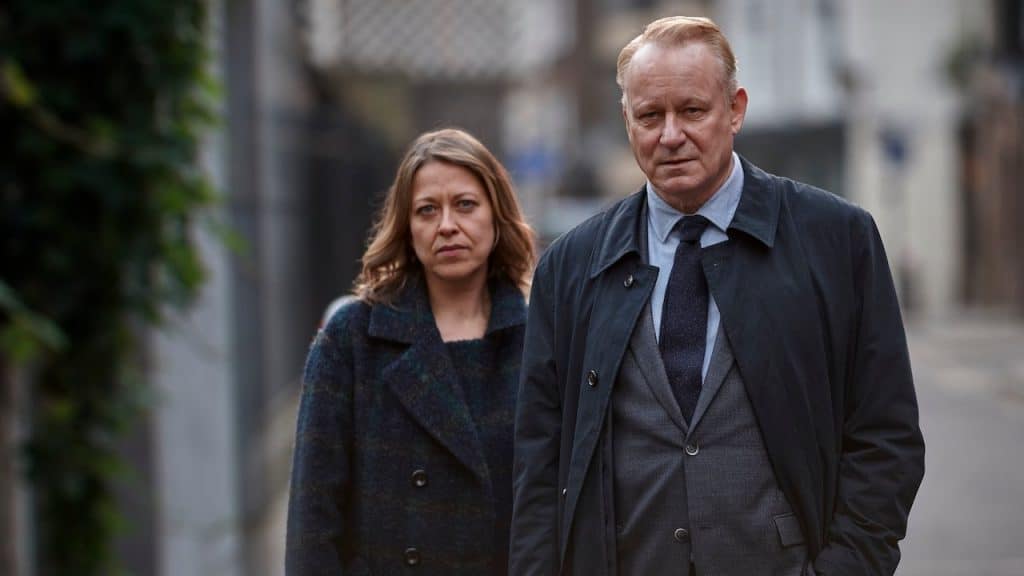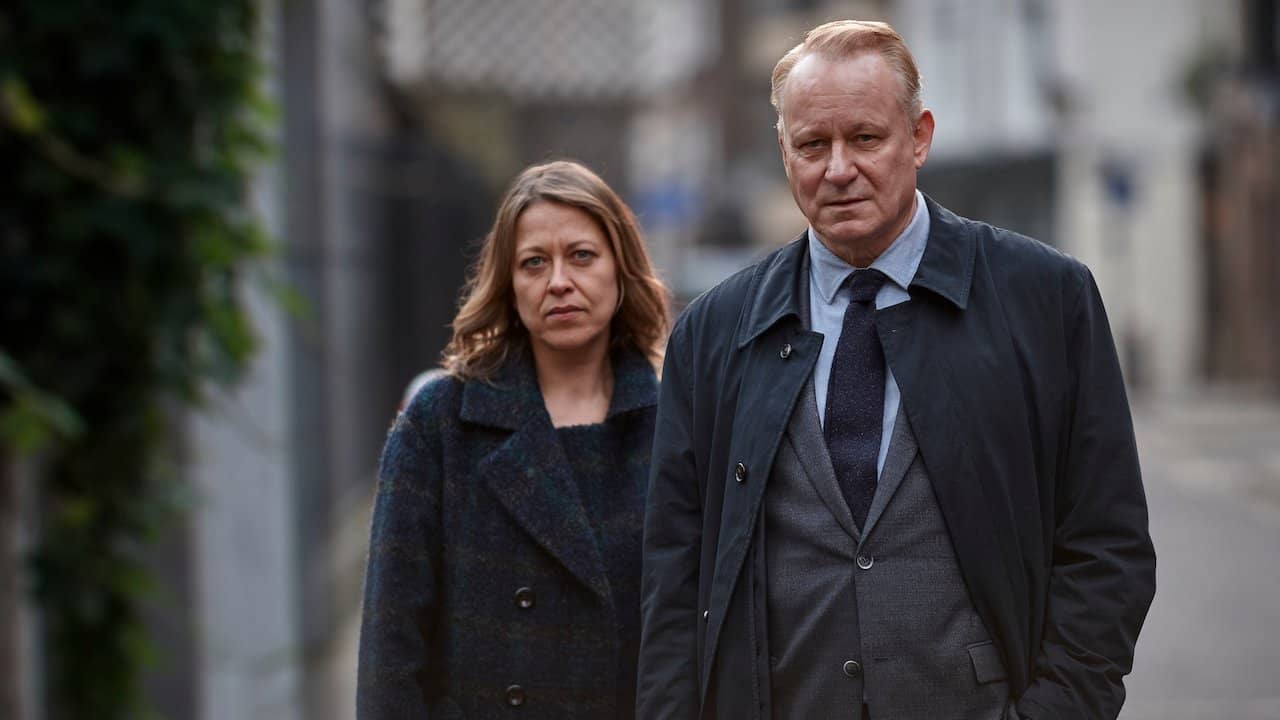 This 6-part miniseries deals with the fragility of a burdened mind. John River is an intelligent police officer haunted by the people who were murdered in the cases he's trying to solve. If you're a fan of psychological thrillers but you haven't seen River yet, you definitely have something to look forward to.
Stellan Skarsgard stars along with Nicola Walker and Lesley Manville.
River is streaming on Amazon Prime HERE.
The Terror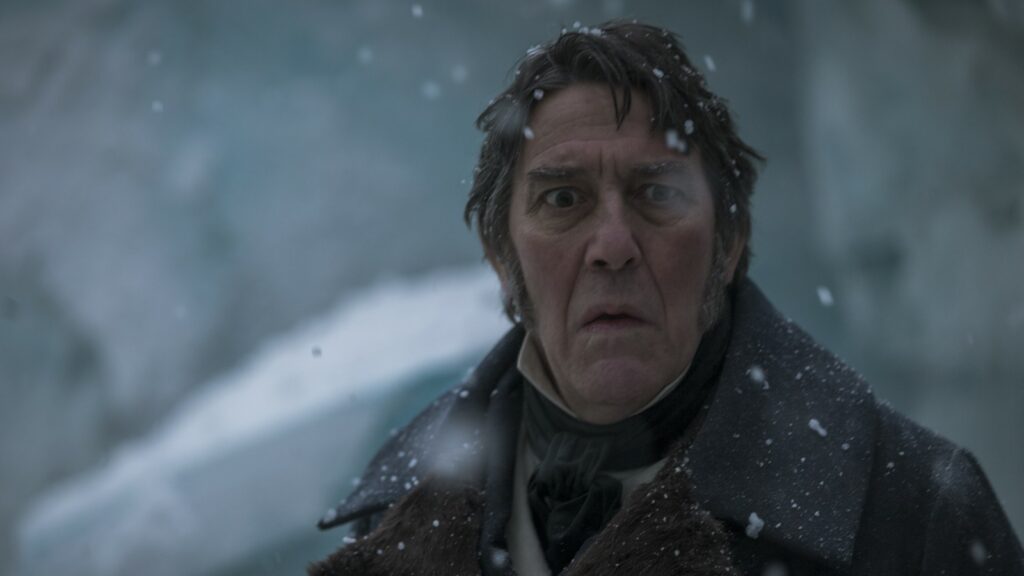 This icy thriller features the unravelling psychological condition of stranded sailors as they search for a northwest passage through Canada. Season one of this anthology series is an adaptation of the historical fiction novel by Dan Simmons which you can buy HERE. This show blends reality with supernatural fiction to deliver an eerie tale of isolation and what happens when the psyche is pushed to the breaking point.
Starring Ciarán Hinds, Jared Harris, Toby Menzies, and John Lynch.
The Terror season one is streaming on Hulu HERE or available to own on Amazon HERE.
Thirteen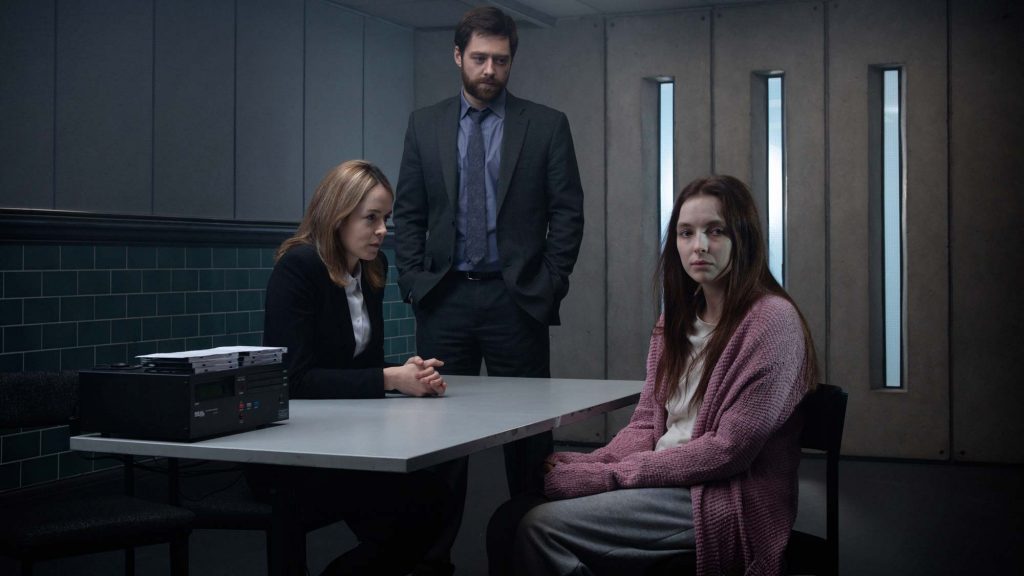 A young thirteen-year-old girl, kidnapped and held captive for thirteen years, finally returns to her family at the age of twenty-six. This miniseries focuses on the psychological fallout, how life moves on, and what she's willing to go through to help investigators save another young girl who's been taken.
This psychological thriller stars Jodie Comer, Richard Rankin, and Natasha Little.
Thirteen is available to own on Amazon HERE.
The Tunnel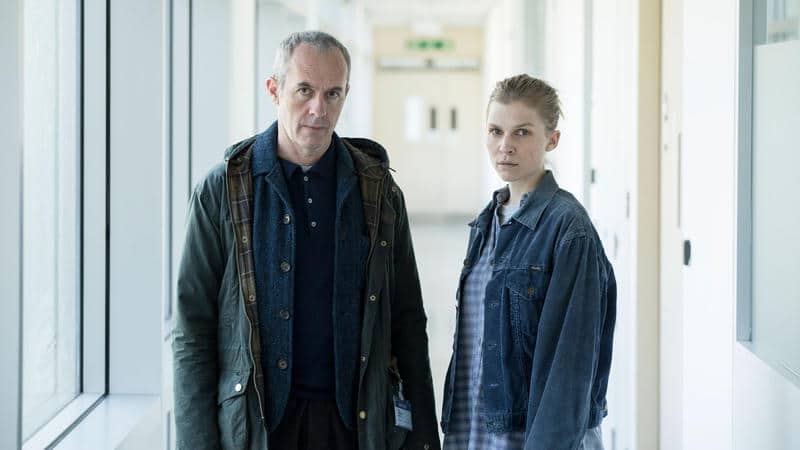 When a body is found on the border between England and France, Karl (Stephen Dillane), an English detective, is required to work with Elise (Clémence Poésy), a French detective. The detectives don't just differ in culture, but in every other aspect. Their minds couldn't be more different, especially as they process criminal cases and their own trauma. Their professional relationship is refreshing, compelling, and brings the show to life.
Dig into the minds of Karl and Elise in The Tunnel. It concluded after three heart-racing seasons and is streaming HERE on Amazon Prime.
The Murders at White House Farm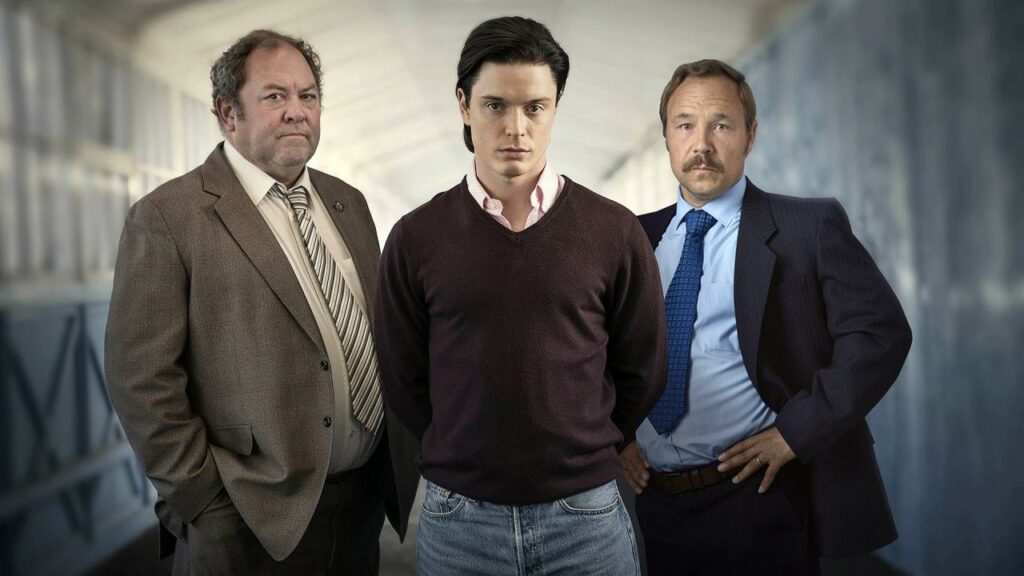 This show deals with the frightening psychology behind a true crime in 1985 when a family of five was brutally murdered in their Essex farmhouse.
Starring Freddie Fox, Mark Addy, Stephen Graham, Gemma Whelan, and more.
The Murders at White House Farm is available to stream on HBO Max.
What's Your Favourite British TV Psychological Thriller?
Let us know in the comments!
Save it to Pinterest!