New Mystery Series Whitstable Pearl Comes to Acorn TV in May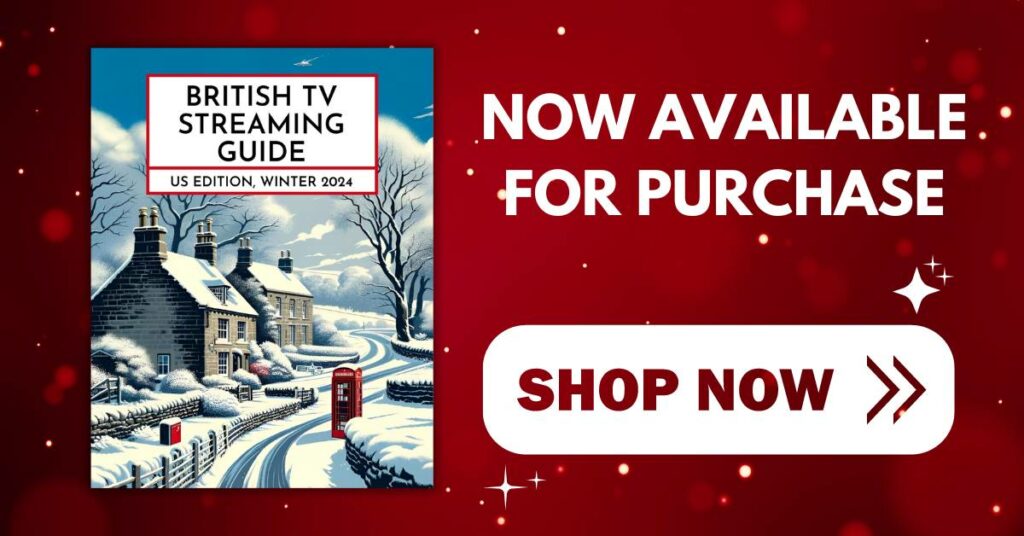 The British TV Streaming Guide: US Edition, Winter 2024 is now available. Get yours HERE.
In some cases, we earn commissions from affiliate links in our posts.
Last Updated on November 29, 2021 by Stefanie Hutson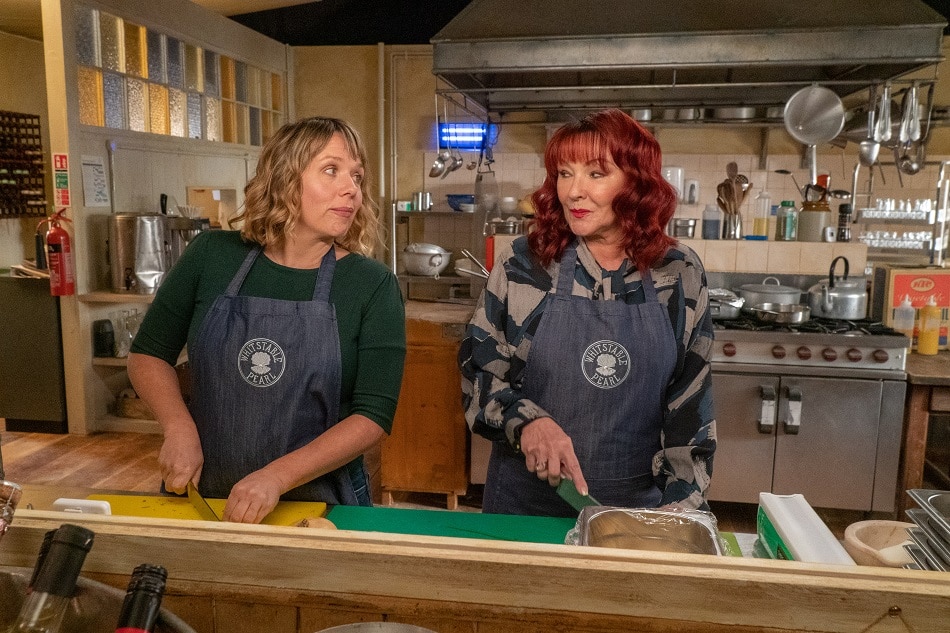 If you've been lamenting the relative dearth of new British TV shows throughout the pandemic, you'll be pleased to know there's a new mystery coming to Acorn TV in late May. The series, Whitstable Pearl, is based on the novels of Julie Wassmer, and it's an Acorn TV Original Series.
What's Whitstable Pearl About?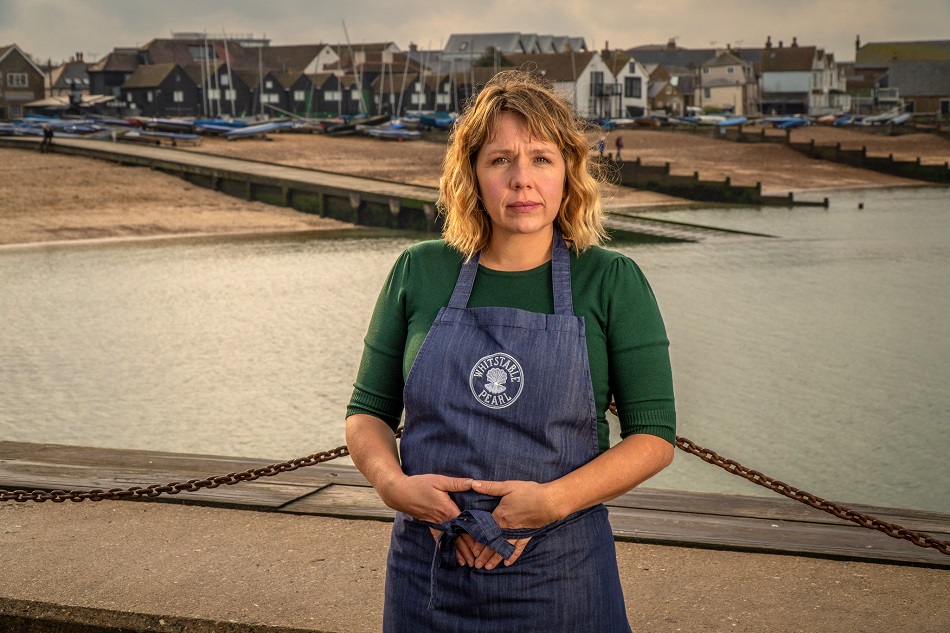 Whitstable Pearl follows the adventures of Pearl Nolan, a middle-aged woman who lives in Whitstable, Kent and runs an oyster bar. She's a single mum whose son is getting ready to head off to university, so she's at a stage where she can finally start thinking about herself again.
In her twenties, her police career had been cut short by an unexpected pregnancy. She's raised her son alongside her own mother, a quirky older woman who is said to have lost her husband to the sea. Now, she's ready to open a detective agency to get back to her real passion – investigation.
At the same time, you've got the newly-arrived DCI Mike McGuire working for the Kent police. He's left London to escape his own challenging past, and he's not the easiest man to get along with. As one might expect, he alternates between believing in what Pearl has to say and getting irritated at her interference.
The first episode kicks off with Pearl discovering the body of Vinnie, a long-time family friend. While police think it's just an unfortunate accident, Pearl knows better. Vinnie is an experienced seaman, and she knows he wouldn't make such a stupid mistake.
Watch the Whitstable Pearl Trailer
Who's In Whitstable Pearl?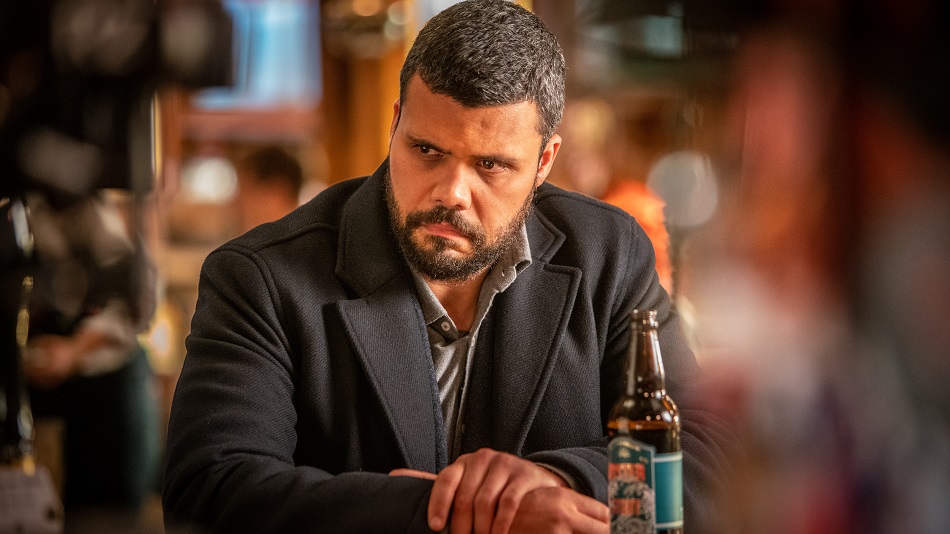 Kerry Godliman (After Life) stars at Pearl Nolan, while Howard Charles (The Musketeers) takes on the role of DCI Mike McGuire. Mum Dolly is played by Frances Barber (Mr. Holmes), and son Charlie is played by Rohan Nedd (Safe).
Lead writer Øystein Karlsen adapted the series alongside Mike Walden (Marcella), Rachel Flowerday (Malory Towers) and Alastair Galbraith (Doc Martin). David Caffrey (Line of Duty) is lead director and will helm the first two episodes.
The producer of the series is Guy Hescott (Agatha Raisin) and the casting director is Rob Kelly. Executive Producers are Tony Wood, Anna Burns, Richard Tulk-Hart and Nadia Jaynes for Buccaneer as well as Øystein Karlsen and Julie Wassmer.
Whitstable Pearl Review: What's the Verdict on this New British Mystery?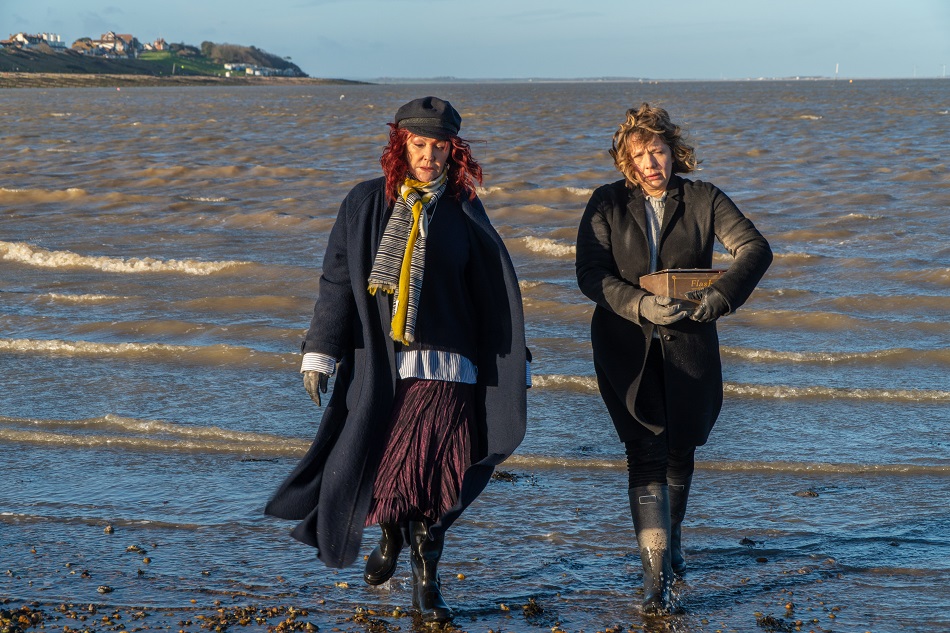 Here at I Heart British TV, we're not big fans of the traditional review format where a single reviewer decides whether something is good or bad and then tells the whole world about it. Pretty much every show is someone's favourite and someone's least favourite. Instead, we prefer to offer advice about what kind of person might enjoy the show.
If you've read the Whitstable Pearl books, you'll probably know they're cosy mysteries. The series features an amateur sleuth, and there's no real violence or sex or adult content on the page (murders are not described in gruesome detail, and they generally happen "off stage"). We've got the quaint small town and the local copper who doesn't always appreciate the extra "help".
All of that might lead you to believe the television series would be similar to shows like Queens of Mystery or Midsomer Murders or Miss Fisher's Murder Mysteries or Agatha Raisin – light, bright, and full of snappy dialogue.
Whitstable Pearl is not one of those shows.
The television series is unusual because it takes "cosy" source material and gives it a Nordic noir makeover. Where most traditional cosy mystery shows have bright colours and sunshine, Whitstable Pearl opts for a bleak and dreary aesthetic that looks more like Shetland or Hinterland or Broadchurch. If you're not expecting it, it's a bit jarring. Normally, it's the police procedurals that take on that look.
Instead of light-hearted banter and snappy dialogue, Whitstable Pearl opts for a more artsy feel, featuring slower-paced scenes and lots of long shots of scenery and thoughtful gazes and action at a distance.
All of that makes Whitstable Pearl perfect for anyone who loves cosy mysteries but hates the bright and cheerful feel they often have. If you want your murders light but the scenery and overall "feel" to be darker, you'll definitely want to give this one a go.
The one thing I'd recommend, though, is that you read the first 50-100 pages of the first Whitstable Pearl book if you really want to know what's going on. The TV series is very sparse and atmospheric, but that sparseness extends to many of the basic "facts" of the characters and premise. My co-editor and I watched the first episode together, and while I had read half of the first novel, he hadn't.
He had a lot of questions about people and motivations and things that were going on, but since I'd read the beginning of the book, I was able to fill in more of the blanks. You can eventually piece a lot of it together, but it definitely seemed like an easier viewing experience for me than for him.
When Does Whitstable Pearl Premiere & Where Can I Watch It?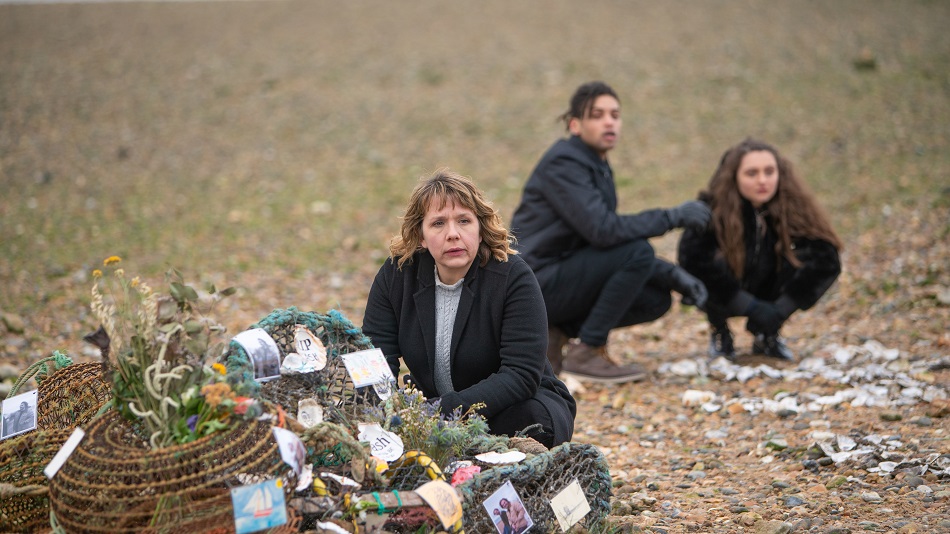 Whitstable Pearl premieres on Acorn TV on Monday, the 24th of May. Because the series is an Acorn TV Original Series, the premiere is exclusive to them. The schedule for episodes is as follows:
May 24th: Episode 1 – When a family friend is found dead in suspicious circumstances, Pearl suspects foul play. Though officers think the death was an accident, she knows her friend better than that.
May 24th: Episode 2 – When an estate agent is found tied up and tortured, DCI Mike McGuire is puzzled about what might cause someone to take such drastic actions. At the same time, Pearl finds herself investigating a string of anonymous donations and the possibility of a local Robin Hood.
May 31st: Episode 3 – When a Civil War re-enactment ends in tragedy, Pearl and Mike find themselves on opposing sides. Could there be more to the tragedy than it seems?
June 7th: Episode 4 – It's Christmas in Whitstable, and while everyone else is dreaming of time off, Pearl Nolan is gearing up for a busy season of family time and Christmas business at the restaurant. When she gets a mysterious note about a suspicious death, things get even crazier for her.
June 15th: Episode 5 – When a mother and her young daughter are nearly killed in a boating accident, Pearl's investigation leads her to a toxic rivalry between two sailing clubs – not to mention her own memories of the loss of her father.
June 21st: Episode 6 – When a gruesome discovery is made amongst the oyster beds, Pearl is forced to question what she's been told of her father's disappearance. She and DCI Mike McGuire team up to investigate her past – and how it might bring danger to her present.
Read the Whitstable Pearl Books in Order

Though you don't necessarily have to read the books to enjoy the series, books do offer more insight and deeper, richer stories (they have more space to work with, after all). They're also great if you start watching a show and find you love the story, but a particular actor drives you nuts.
For this series in particular, we recommend reading at least the first 50-100 pages of the first book, as the first episode of the TV series does skip over quite a lot of information.
Will You Be Watching Whitstable Pearl?
Does this new series sound like your cup of tea? Will you be tuning in when it premieres on the 24th of May? Share your thoughts in the comments!
Save it to Pinterest!