11 Must-Watch Hidden Gems on BritBox (2022 Edition)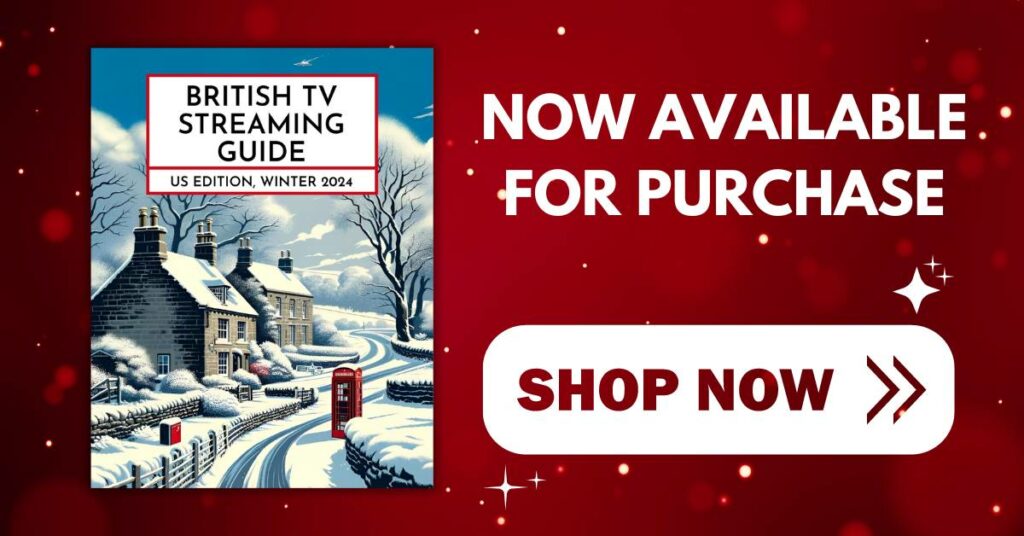 The British TV Streaming Guide: US Edition, Winter 2024 is now available. Get yours HERE.
In some cases, we earn commissions from affiliate links in our posts.
Last Updated on May 7, 2022 by Stefanie Hutson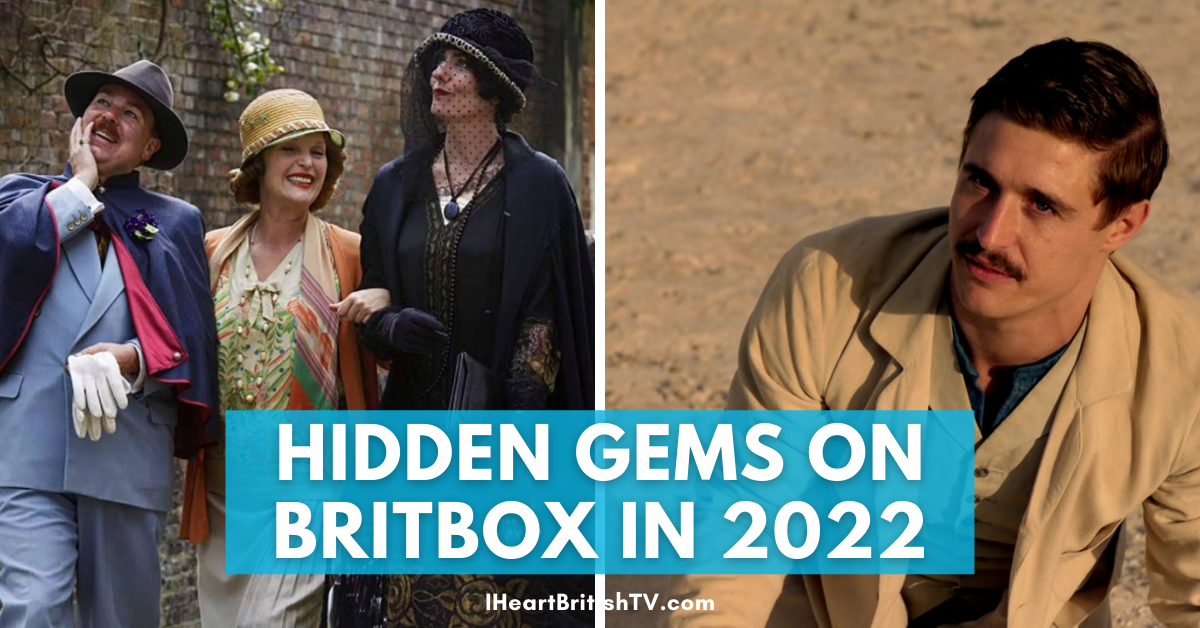 With more than 500 titles available on BritBox at any time, it's easy to overlook a lot of great shows and movies. That's especially true if you've joined recently, since they tend to promote the newest and most popular things more heavily.
To help you find some great shows you might have missed, we've pulled together some of the best shows on BritBox that don't always get a lot of attention. If you've had BritBox for years and you've diligently combed through every last show, there won't be anything new we can tell you about – but if you're like most people, there will be some you've missed.
Facebook group member and long-time British TV fan Cindi C. has kindly sent over some of her suggestions (many of which have been added to this list, many more of which will appear in subsequent posts in this series). I've noticed over the years that her show/genre preferences are often quite different from my own, so it's great to have a second perspective to highlight shows that I might not have given as much consideration.
Prefer to see the newest and most popular options on BritBox? Try:
11 Must-Watch Hidden Gems on BritBox (2022 Edition)
As always, remember that streaming services are constantly changing their listings, and with hundreds of posts on this site, we don't always get back to posts to update them quickly. If you're subscribing specifically to get access to a show on this list, please verify that they still have it before you sign up.
1 | Rev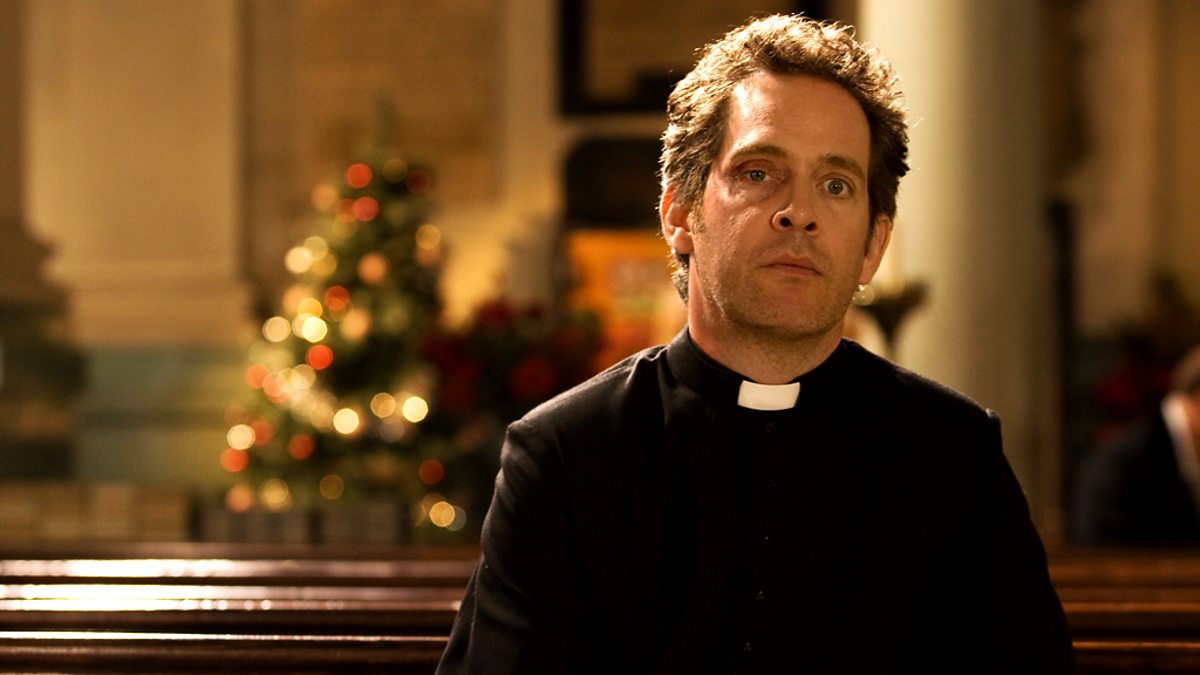 Tom Hollander and Olivia Colman star in this sitcom about a Church of England priest who leaves his rural Suffolk parish to become the vicar in a downtrodden inner-city London church. Nearly all British TV fans will be familiar with the stereotyped image of a country vicar in a lovely little village – and this show flips that on its head and gives us the polar opposite.
The Reverend Adam Smallbone will have to adjust to his new living conditions while trying to manage the needs of his flock – both the true believers and the cast of eccentric characters who spend time around the church. He'll also face constant pressure to get numbers and offerings up (nevermind that the UK has long been trending away from organised religion and one man can't be expected to change that).
RELATED: 29 British TV Shows Featuring Churches & Members of the Clergy
2 | Hetty Wainthropp Investigates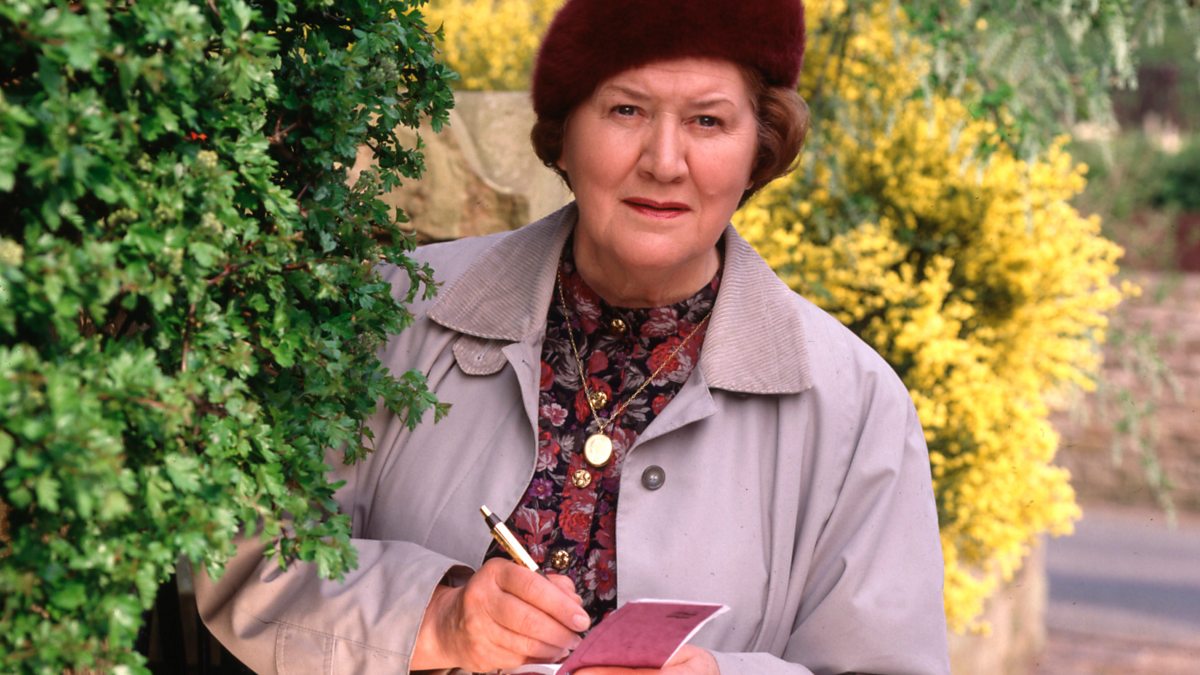 As someone whose career revolves around watching and writing about British TV, people are often surprised to learn that one of my favourite British TV shows of all time is a 25-year-old series about a sleuthing pensioner. If you watch a lot of cozies, you may have noticed that a lot of modern shows are a bit over the top in their zany antics and attempts to make things funny.
Hetty Wainthopp Investigates is very clearly a cozy, but it has real warmth and the humour, while present, isn't as silly. The series begins when an ordinary northern housewife turns 60 and decides to do something different with her life. Almost immediately, opportunity finds her – and before too long, she's opening a detective agency and working alongside a wayward teen and her remarkably tolerant husband.
RELATED: 20+ Cozy British Mystery Shows for Those Who Like Their Mysteries Mild
3 | The Street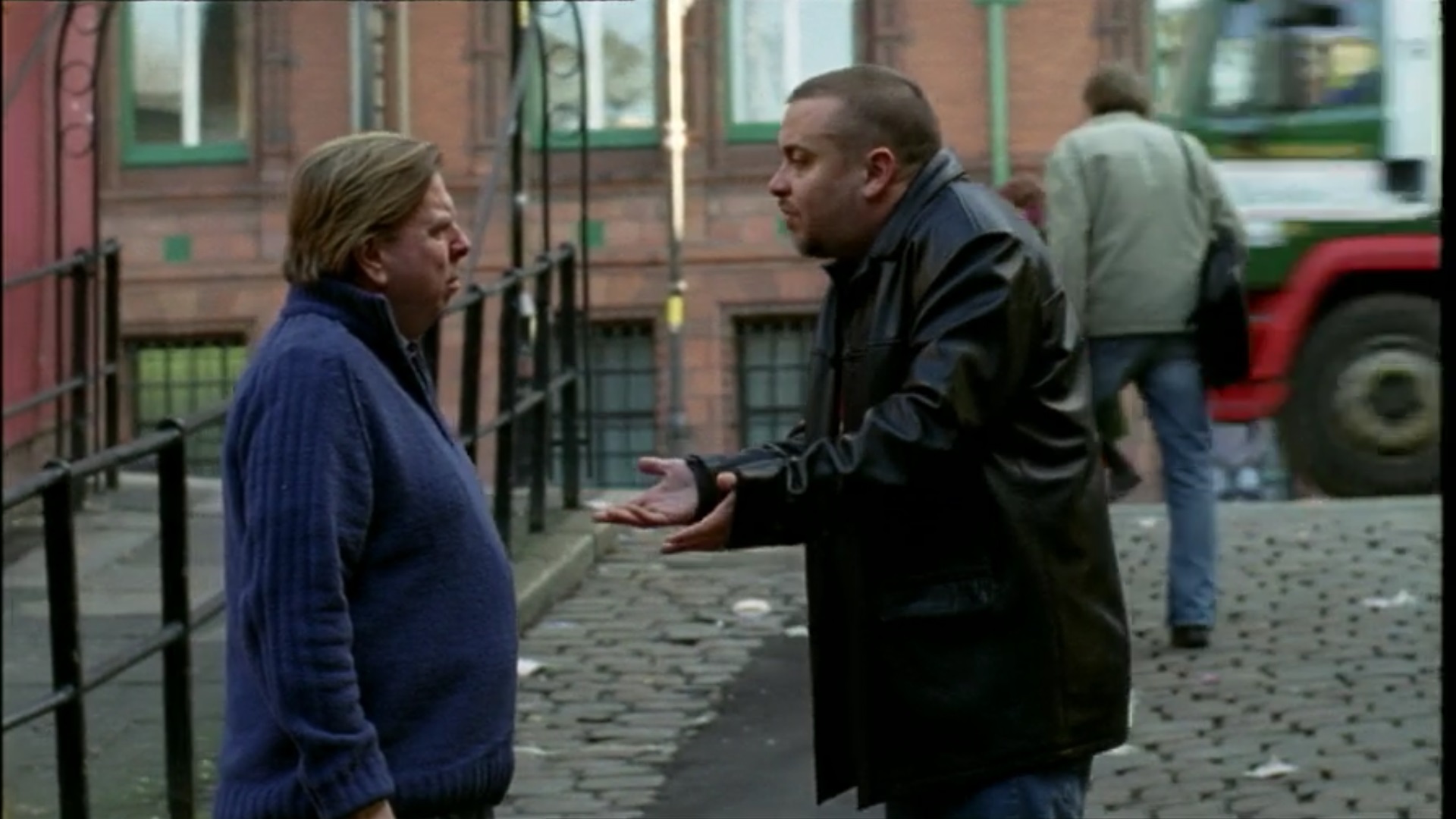 Beginning in 2006, this series follows the lives of residents on an unnamed street in Manchester, England. The cast varies from season to season, with Timothy Spall and Ger Ryan being the only family unit to return for more than one season (as the McEvoys).
This drama offers a dark, gritty look at life in the north, and it's a great watch if you're looking for something different from the usual mystery/sitcom/period drama fare. The cast is great, too. Long-time British TV fans are likely to recognise quite a few familiar faces like Neil Dudgeon, Jane Horrocks, Joanne Froggatt, Frances Barber, Stephen Graham, Matt Smith, Mark Benton, and Ruth Jones.
4 | Edge of Heaven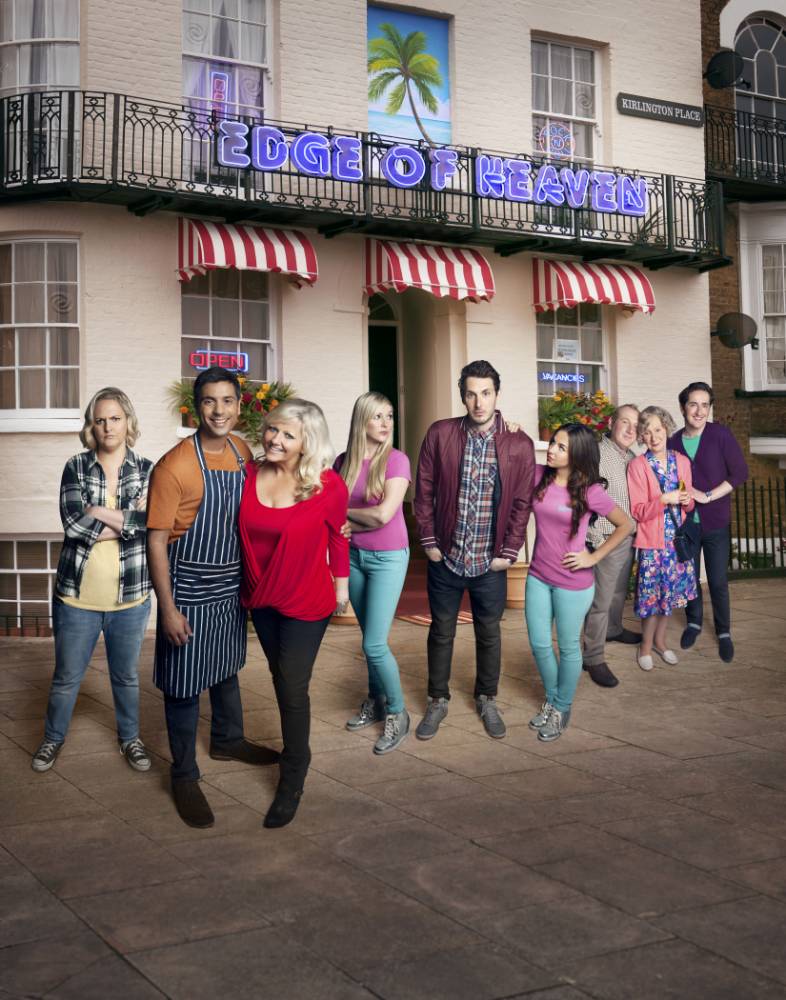 If you enjoyed The Cafe, there's a pretty good chance you'll also like Edge of Heaven. Like The Cafe, it also follows a family-run business in a small seaside town – though this one's in Margate rather than Weston-super-Mare.
Edge of Heaven follows the activity in and around an 80s-themed B&B, and it's full of familiar faces. Camille Coduri (Doctor Who) is the matriarch and co-owner of the B&B, while Marcia Warren (The Crown) plays her mother. Adrian Scarborough (The Chelsea Detective) plays Bald Gary, and Detectorists fans will surely notice Laura Checkley playing Ann-Marie, the demobbed soldier now working in her family's B&B.
RELATED: 20 Hilarious British TV Workplace Comedies
5 | New Blood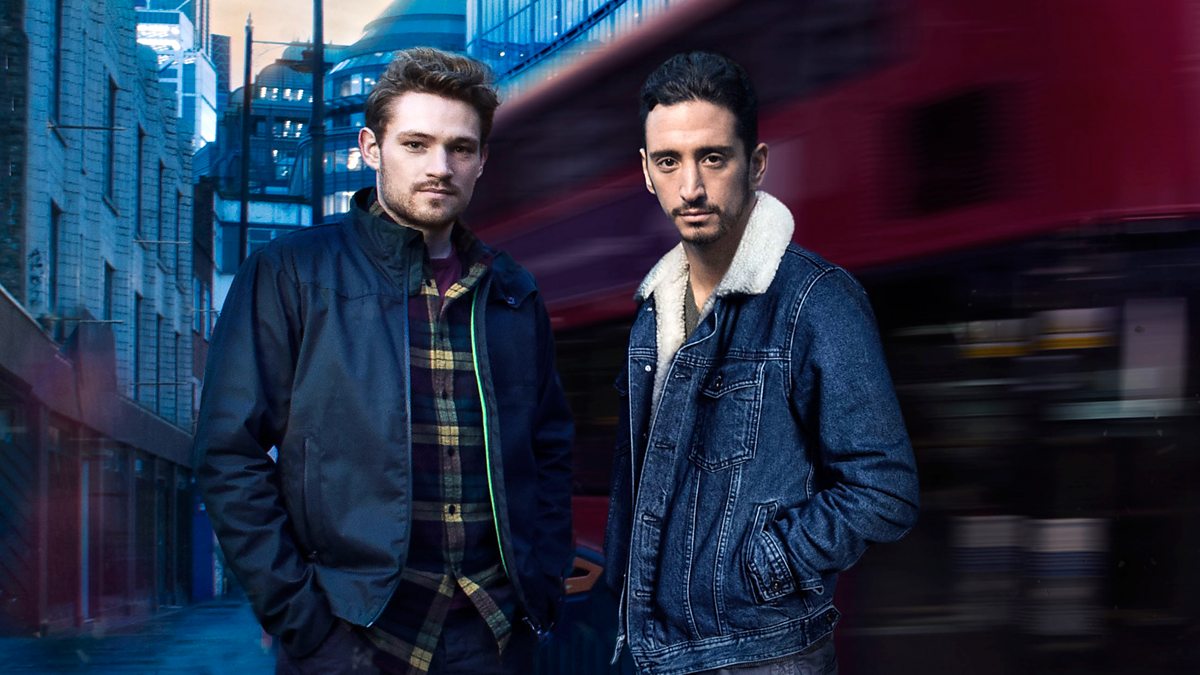 This 2016 drama was written by Anthony Horowitz of Foyle's War and Midsomer Murders fame, and it followed two junior investigators thrown together by chance. Kowolski is a junior investigator with the Serious Fraud Office, while Sayyad is a London constable – and it doesn't take long for them to realise they're both working the same case from different angles.
Sadly, while the show received reasonably good viewing figures for a new series, a second season never materialised. It's still very much worth watching, though.
RELATED: A Look at Anthony Horowitz's Novels for Adults
6 | To the Manor Born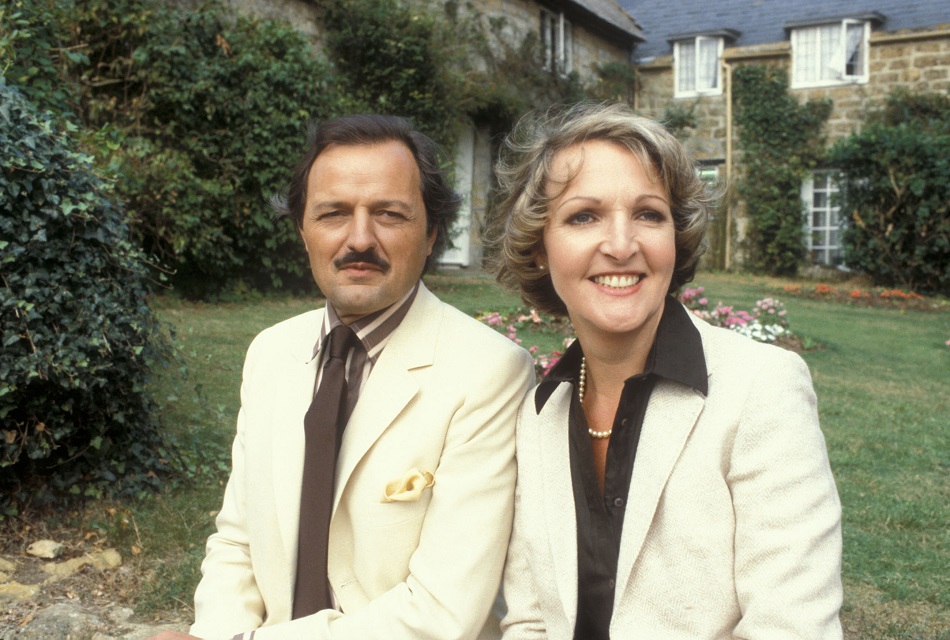 It's been more than 40 years since To the Manor Born premiered on BBC One in 1979, but the humour holds up even in 2022. Though enormously popular for many years, it's one a lot of newer British TV fans overlook.
The series follows the newly-widowed Audrey fforbes-Hamilton as she finds out she's penniless and circumstances force her to sell off the lavish estate that's been in her family for 400 years. The manor is then sold to Richard DeVere, a widowed self-made millionaire who got his start selling produce in London's East End. Along with his nouveau riche sensibilities, he brings a domineering mother, Mrs. Maria Poulouvicka (who Audrey nicknames "Mrs. Poo").
To ensure she can properly monitor the situation, Audrey moves into a small house at the end of the drive, where she begins a conflicted and often hilarious relationship with Mr. DeVere and his mother.
7 | Life of Crime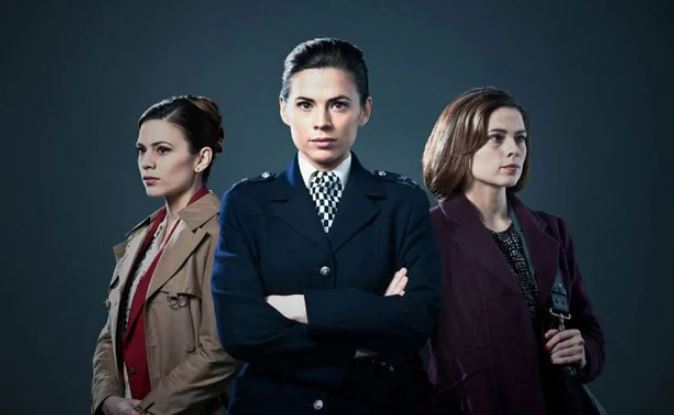 Hayley Atwell stars as Denise Woods, a determined cop who dedicates a substantial portion of her career to solving the murders of three seemingly unrelated victims over three decades. She believes they've been committed by the same man, and she'll do whatever it takes to solve the case and get justice for the victims.
What makes this series interesting is the way it plays with time. As each episodes advances the timeline by 10+ years, we see the changes in Denise's life – but we also see the historic events that provided the backdrop to the case and her life. The first episode is set in 1985, the second is in 1997, and the final episode takes place in 2013 (the year the show premiered).
8 | Mapp & Lucia (Original or Updated)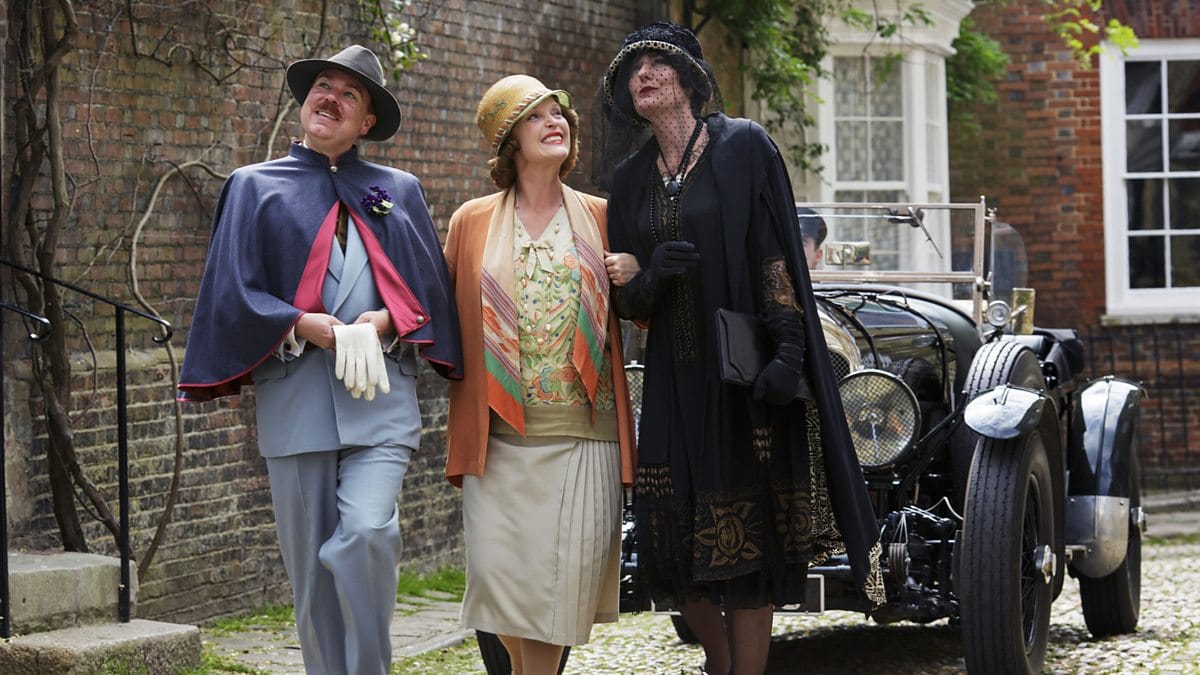 Based on the novels of EF Benson, this period comedy follows the rivalry between two women in a coastal town in southern England. In the series (and books) it's called Tilling, but it was loosely based on the town of Rye in East Sussex.
The original 1980s version stars Prunella Scales (Fawlty Towers, Great Canal Journeys) as Mapp and Geraldine McEwan (Marple) as Lucia, while the more recent adaptation saw Miranda Richardson (Blackadder) playing Mapp and Anna Chancellor (The Cazalets) as Lucia. Both are delightful, but it's hard to beat the 1980s version, as that one had more episodes to get into the novels.
Watch the classic 1985 version HERE | Watch the 2014 version HERE
RELATED: 48 Lovely British TV Shows Set by the Sea
9 | Our Mutual Friend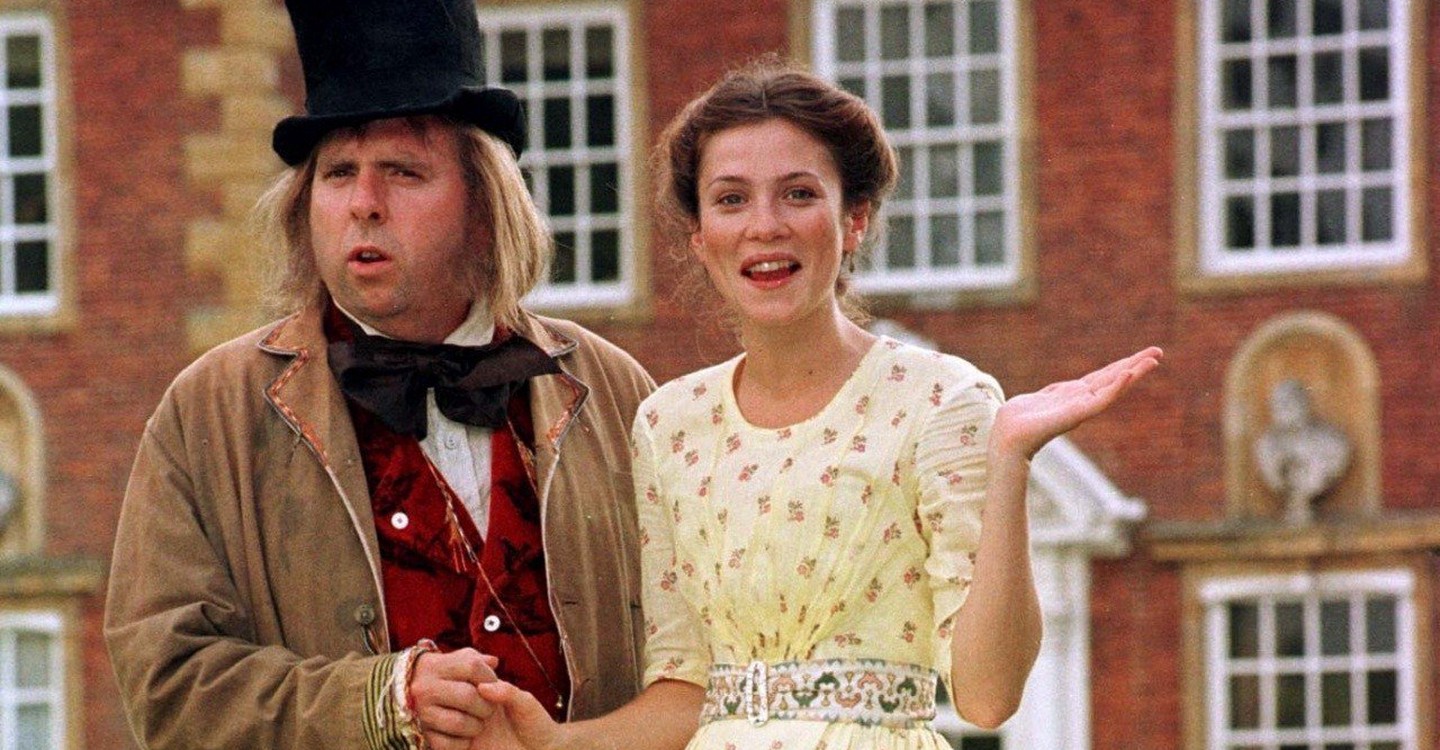 When it comes to Dickens adaptations, Great Expectations, David Copperfield, Oliver Twist, A Tale of Two Cities, and A Christmas Carol get most of the attention. Our Mutual Friend was Dickens' final completed novel, and it offers some of his most cutting social commentary on wealth and class.
The story begins with the death of a wealthy misanthrope, a man disconnected from everyone except a couple of faithful employees. His will states that his entire fortune will go to his estranged son John, but only if he marries a woman he's never met, Bella Wilfer. Unfortunately, it's not as simple as all that, and while we don't want to spoil the story – we'll say that the heir does not show up and marry the young woman as planned.
This 1998 adaptation starred Anna Friel (Marcella) as Bella Wilfer, Steven Mackintosh (Underworld: Evolution) as John Harmon, Keeley Hawes (Bodyguard) as Lizzie Hexam, and Peter Vaughan (Porridge) and Pam Ferris (Rosemary & Thyme) as the Boffins. Timothy Spall (Auf Wiedersehen, Pet) played Mr. Venus.
Watch the 1998 adaptation HERE
10 | All Aboard!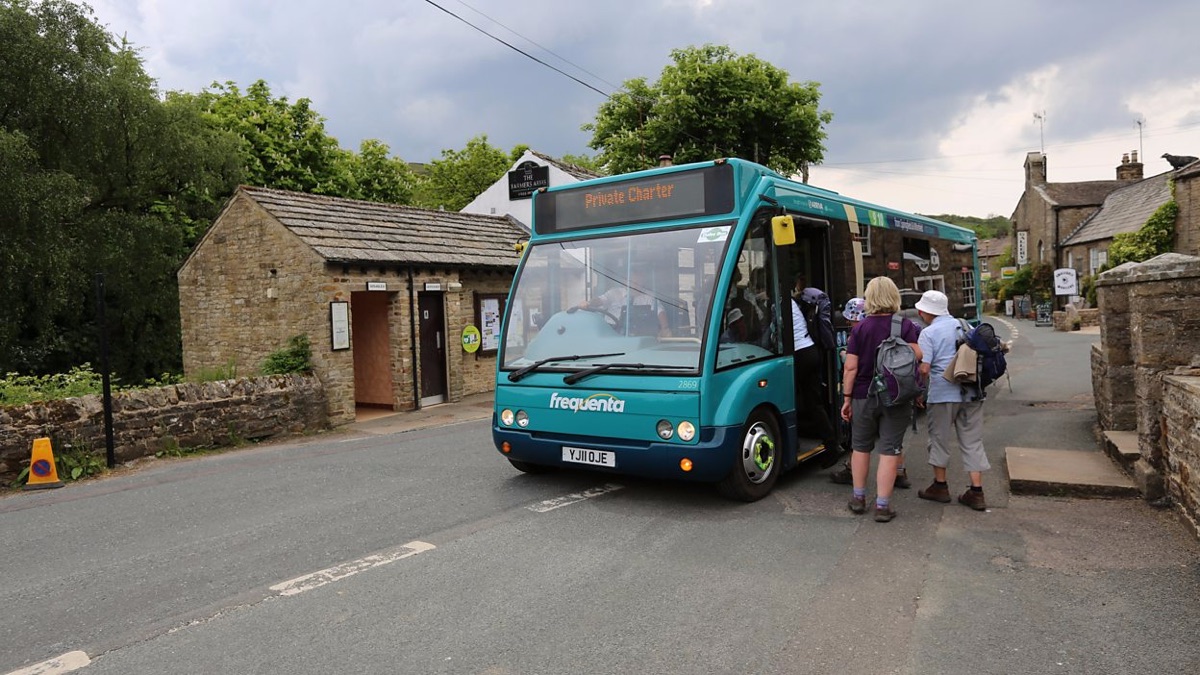 If modern life leaves you feeling hurried, scatter-brained, and generally in need of a slower pace, All Aboard! is the answer. It might seem ironic that a show that uses an exclamation point in the name would be just the thing for relaxing, but it is.
This slow series features three feature-length, uninterrupted journeys:
The Canal Trip (Kennet & Avon Canal)
The Country Bus (Yorkshire Dales)
The Sleigh Ride (Arctic)
There are no interruptions for explanations or lessons, just hours of calm, uninterrupted footage. In an era of endless notifications and connectivity, it can be a challenge to step away from the devices and just watch the world go by – but it's worth it. It's just a shame they didn't make more of them.
11 | Tutankhamun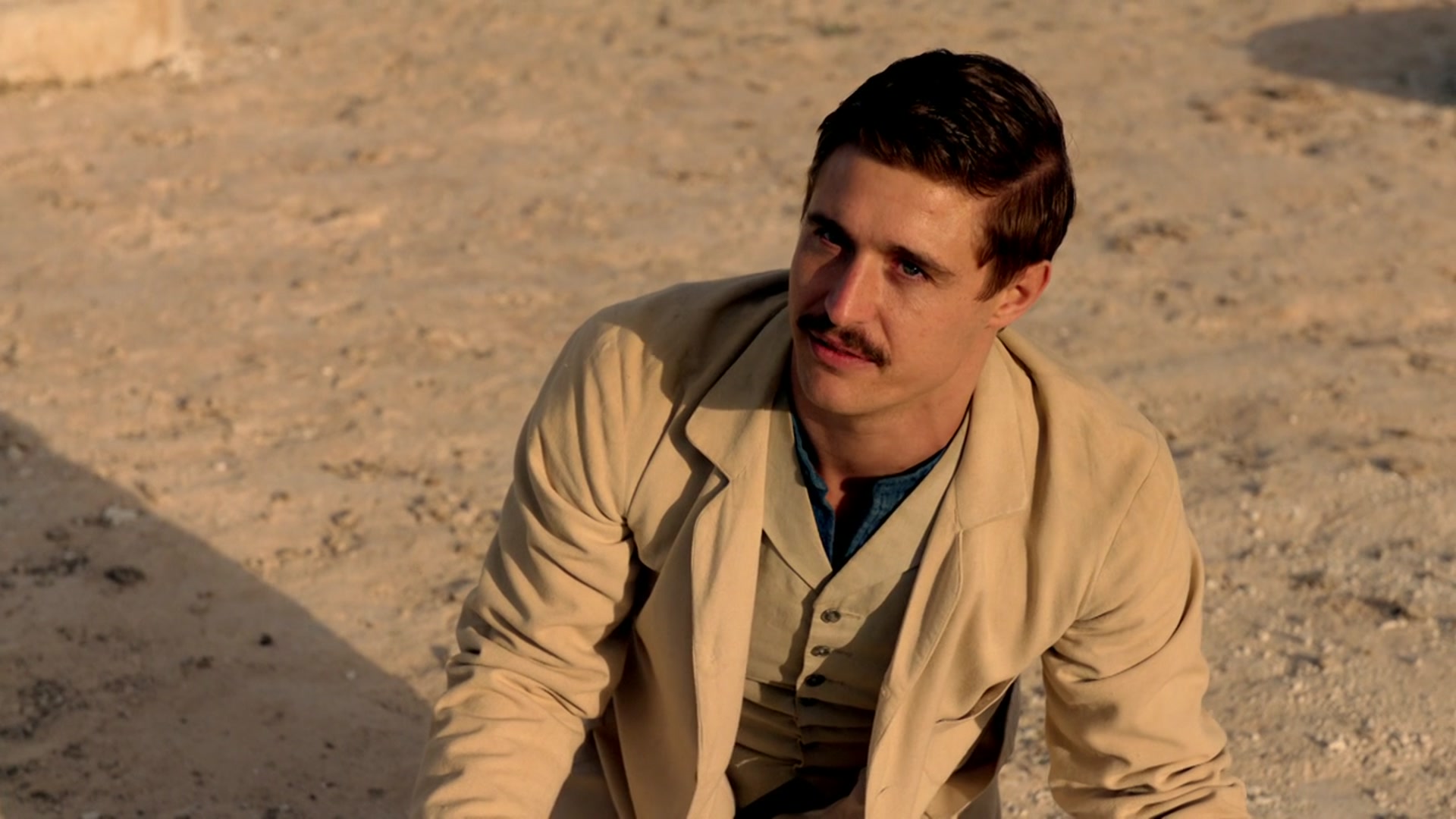 This 2016 adventure-drama stars Max Irons as archaeologist Howard Carter as he happens upon evidence of the possible tomb of King Tutankhamun. Virtually everyone dismisses his theories except for one wealthy man, Lord Carnarvon (Sam Neill) – who agrees to find the excavation.
Though this four-part miniseries is not entirely accurate, it's a fun watch anyway. It's worth noting that on BritBox's site and app, this is simply Tutankhamun, but Amazon has it listed as The Mummy of Tutankhamun.
The British TV Streaming Guide: US Edition
Concerned you're missing out on great British TV shows? We publish a quarterly guide with more than 2400 British TV shows you can stream in the US. We list them by streaming service and include descriptions, original air dates, and little bits of trivia to help you figure out what would best suit your tastes.
In the back, we include special features (like movie recommendations and themed show collections) + an alphabetical index so you can look up the streaming service if you only know a show's name. Check it out HERE.
RELATED: 11 Must-Watch Hidden Gems on Acorn TV
Save it to Pinterest!