Acorn TV Acquires Police Procedural No Offence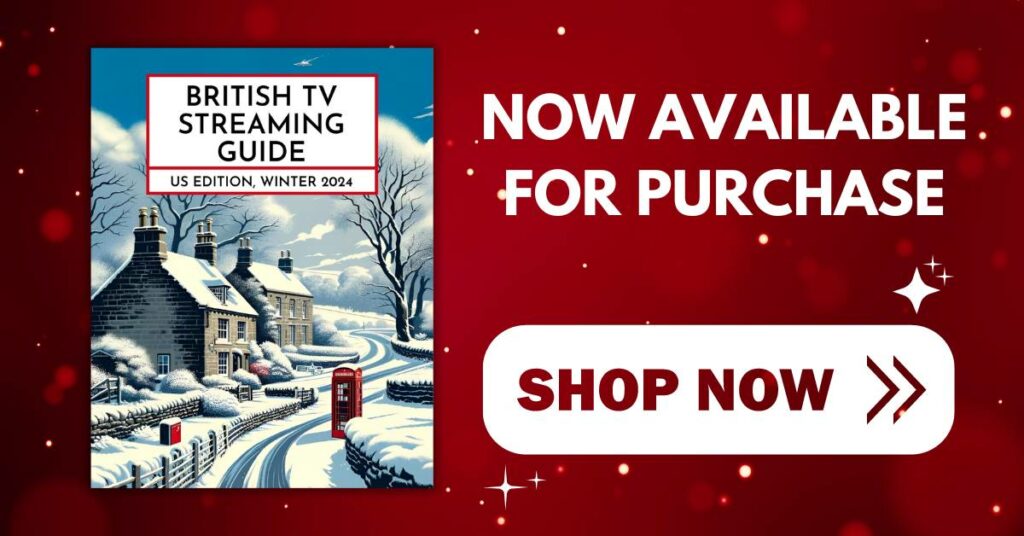 The British TV Streaming Guide: US Edition, Winter 2024 is now available. Get yours HERE.
In some cases, we earn commissions from affiliate links in our posts.
Last Updated on June 15, 2018 by Stefanie Hutson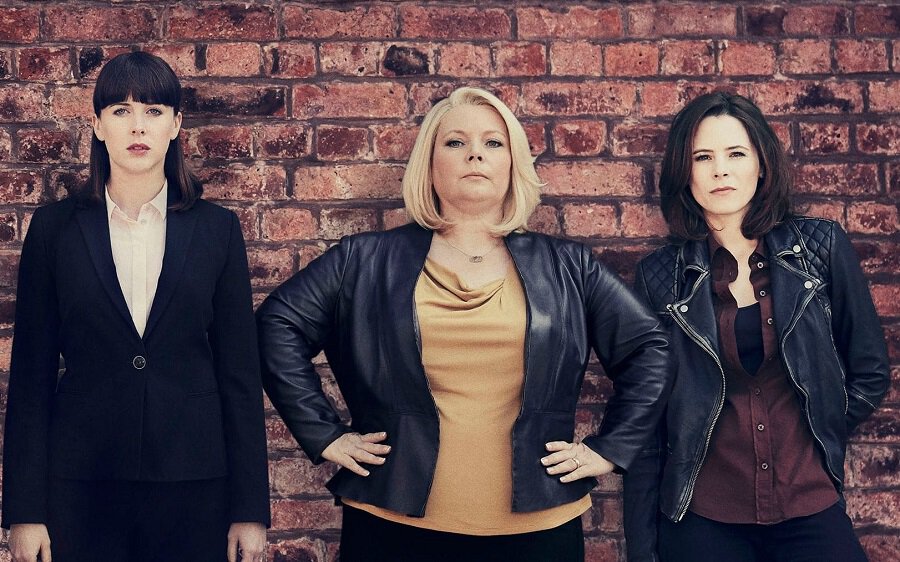 Acorn TV to Air British Comedy-Drama No Offence
Great news for fans of British police procedurals – Acorn TV has acquired exclusive digital and home entertainment rights (in North America) for the first two series of the BAFTA-nominated police comedy-drama No Offence. The show focuses on a small team of officers assigned to a rough part of Manchester, tackling crimes that range from serial murder to drugs, arson, bombings, and riots.
Familiar faces in No Offence include Joanna Scanlon (Getting On, The Thick of It), Paul Ritter (Quantum of Solace, Friday Night Dinner), and Elaine Cassidy (Harper's Island). Though there are a couple of central male characters, the core cast is quite female-centric, an increasingly common (and welcome) phenomenon in British police dramas.
No Offence is the creation of Paul Abbott, an experienced British screenwriter best known for creating Shameless. He's also written for Coronation Street and Cracker, and he created Touching Evil and Clocking Off. Abbott was brought up on a Lancashire housing estate by an older sister after his parents both separately walked out on the family, and many of his shows feature working class, or rough-around-the-edges characters.  Much of his work has been set in Manchester (or moved to Manchester, as in the case of Shameless).
The 8-episode Series 1 will debut on Acorn TV on April 16th, 2018. There's currently no word on when Series 2 will premiere, but it will happen at some point, and it will be on Acorn. Across the pond, No Offence has been renewed for a third series to air on Channel 4 at some point in 2018.
Why We Love No Offence
Aside from the fact that No Offence has a great cast that includes lead actors of a variety of ages, sizes, and both genders, we love that the show carefully mixes drama and comedy. It's easy to get dragged down by the seriousness of major crimes, but those little moments of comedy and biting sarcasm help keep it somewhat light. The team also has great camaraderie, which really helps it to rise above "just another police procedural" status.
While the main officers in the show are primarily female, Paul Ritter provides a great dose of morbid comedy as the team's forensics expert. He's fast-talking, a little strange, and often hung over – but also a brilliant, patient, and highly competent doctor.
To get a better feel for the tone of No Offence, check out the trailer below.
Don't have Acorn TV? No problem. You can sign up for it here to enjoy over 200 fantastic British programs like Doc Martin, Vera, and Midsomer Murders. If you're not sure whether you'll like it, save this page – instructions to cancel are right here. There's no need to talk to a human or send anyone an email to cancel, so you can test it out with confidence (but seriously, if you like British TV, you're not going to want to cancel).