9 of the Most Delightfully Absurd British TV Mystery Premises
In some cases, we earn commissions from affiliate links in our posts.
Last Updated on December 23, 2021 by Stefanie Hutson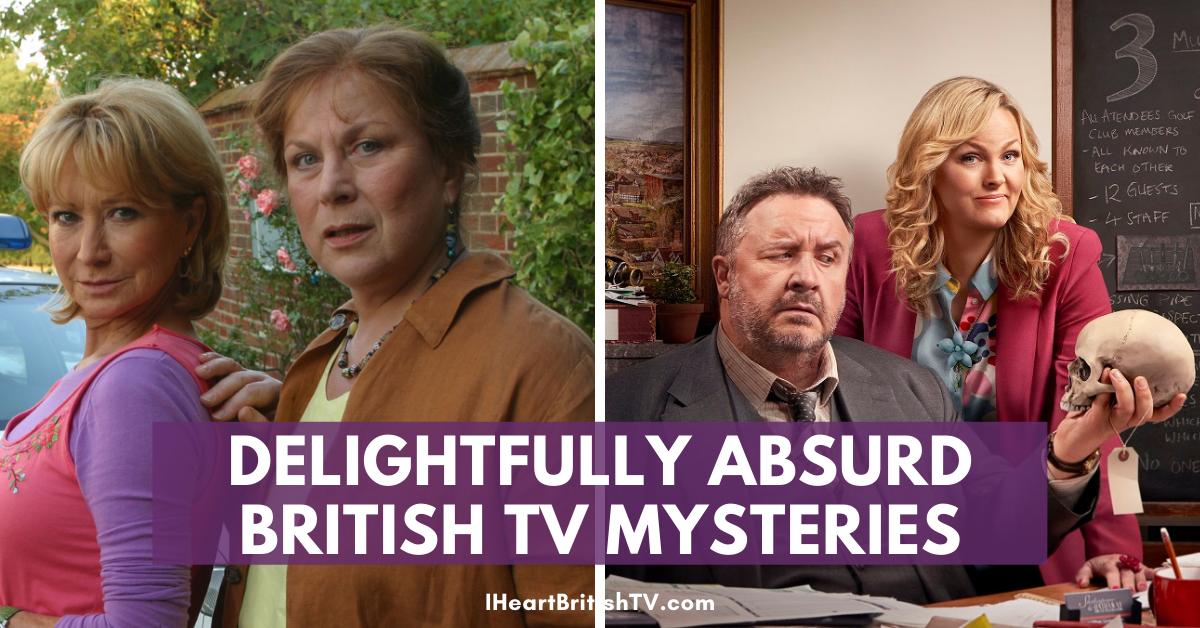 When you think about it, most British TV murder mysteries are wildly unrealistic. After all, even London has relatively few homicides – just 1.54 per 100,000 people in 2018 (a fraction of the homicide rate of even relatively safe American cities like Madison, Omaha, Lexington, and Des Moines). Still, you can't have murder mysteries without murder, so we ignore the stats for the sake of entertainment.
Where it gets really crazy, though, is when you venture into cozy mystery territory. At the more-believable end of the spectrum, you have your garden variety crime-solving older ladies (Miss Marple and Agatha Raisin), religious leaders who double as detectives (Father Brown and Grantchester), and posh folks solving crimes with the help (The Mrs. Bradley Mysteries, Campion). It's unbelievable that so much murder should find a single person, but again, we suspend disbelief because it's fun.
No matter how good you are at suspending your disbelief, though, there are a few that will put those skills to the test (in the very best of ways). In this post, we take a look at some of the most completely outlandish – but still fun – British mystery shows.
Love cozies? Check out 20+ British TV Cozy Mysteries for Those Who Like Their Mysteries Mild
9 of the Most Delightfully Absurd British TV Mystery Premises
9 | Sister Boniface Mysteries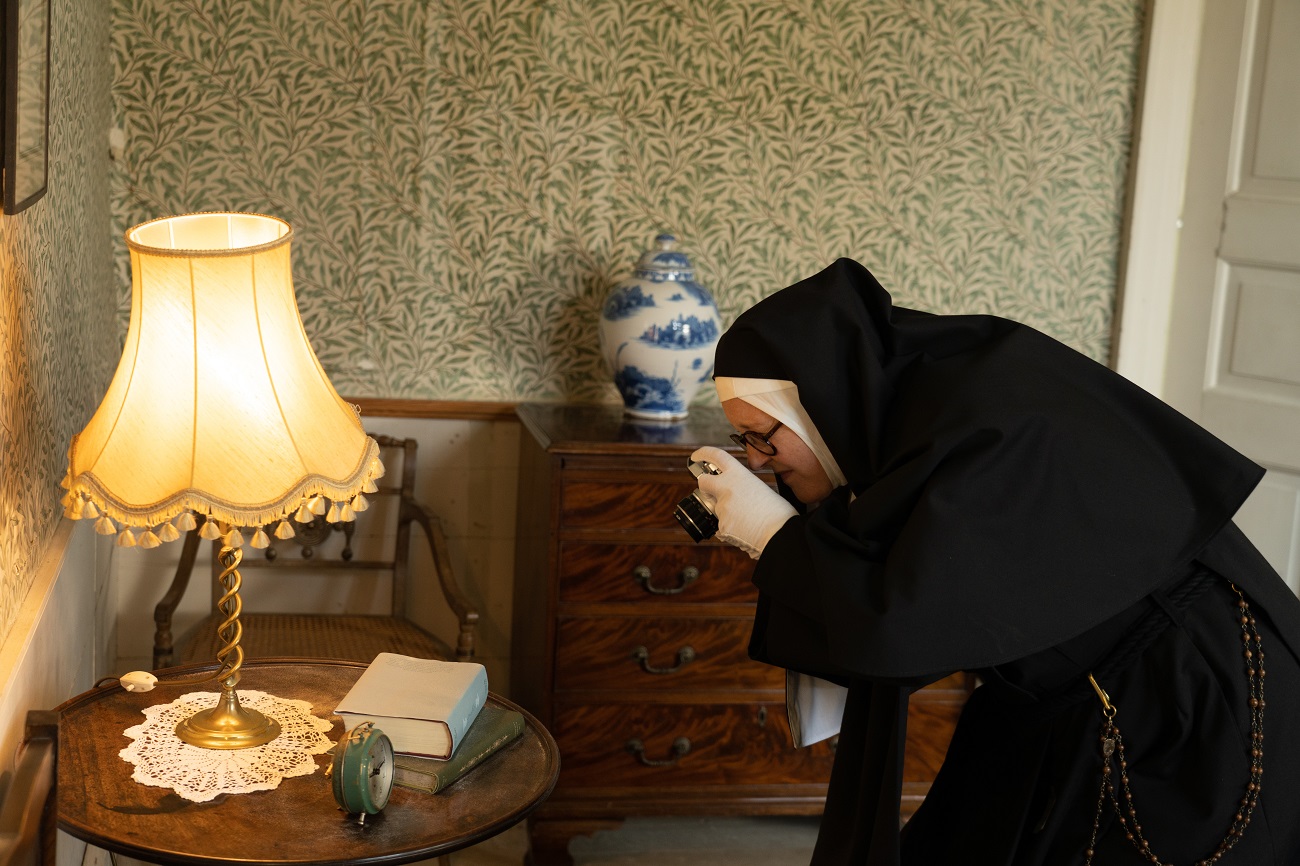 Though not yet released, this upcoming Father Brown spin-off is a twist on the classic "priest who solves crimes" model. Sister Boniface lives in an order of winemaking nuns, but she's also a pioneer in early forensic techniques. Though we'll have to wait to see how this one plays out in practice, it definitely feels a bit far-fetched (and utterly delightful).
Read more about the upcoming Sister Boniface Mysteries series.
8 | Shakespeare & Hathaway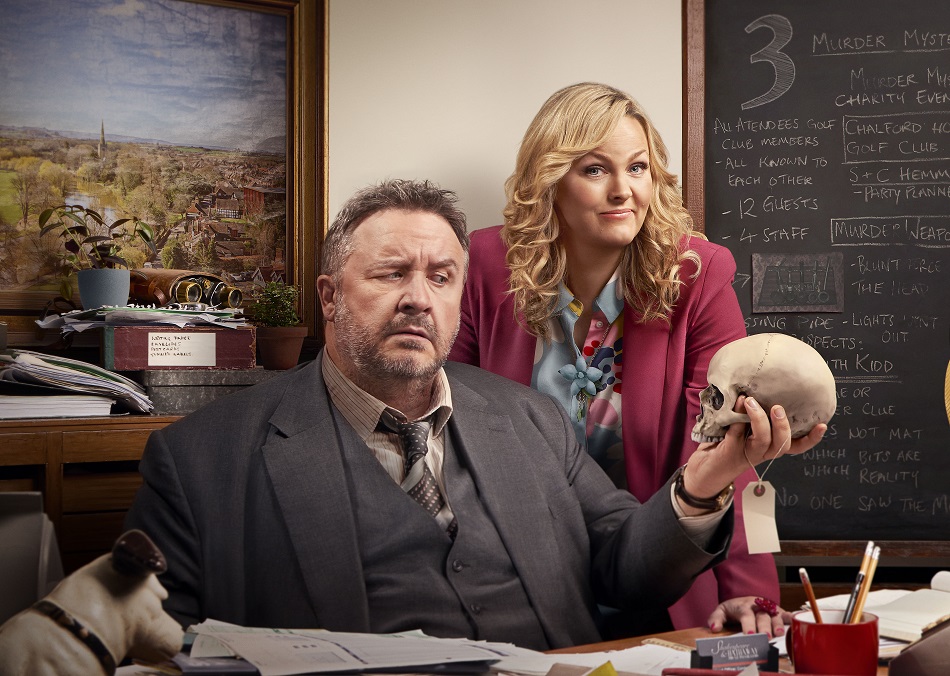 Shakespeare and Hathaway seems, initially, like a fairly standard PI-based cozy mystery. We've got an ex-cop private investigator, his new partner (a former hairdresser), and a quirky, theatre-loving assistant. What makes it unusual is that every episode relates to Shakespeare in some way – and every major character has a name that serves as a nod to Shakespeare, his plays, or the theories on who else might have authored his works.
It's a fun theme, especially since the show is set in Stratford-upon-Avon, but it's just a BIT improbable in a "could this really happen" sense. It does make for a great bonus game as you watch, though, trying to pick out all the references.
Watch Shakespeare & Hathaway HERE
7 | Queens of Mystery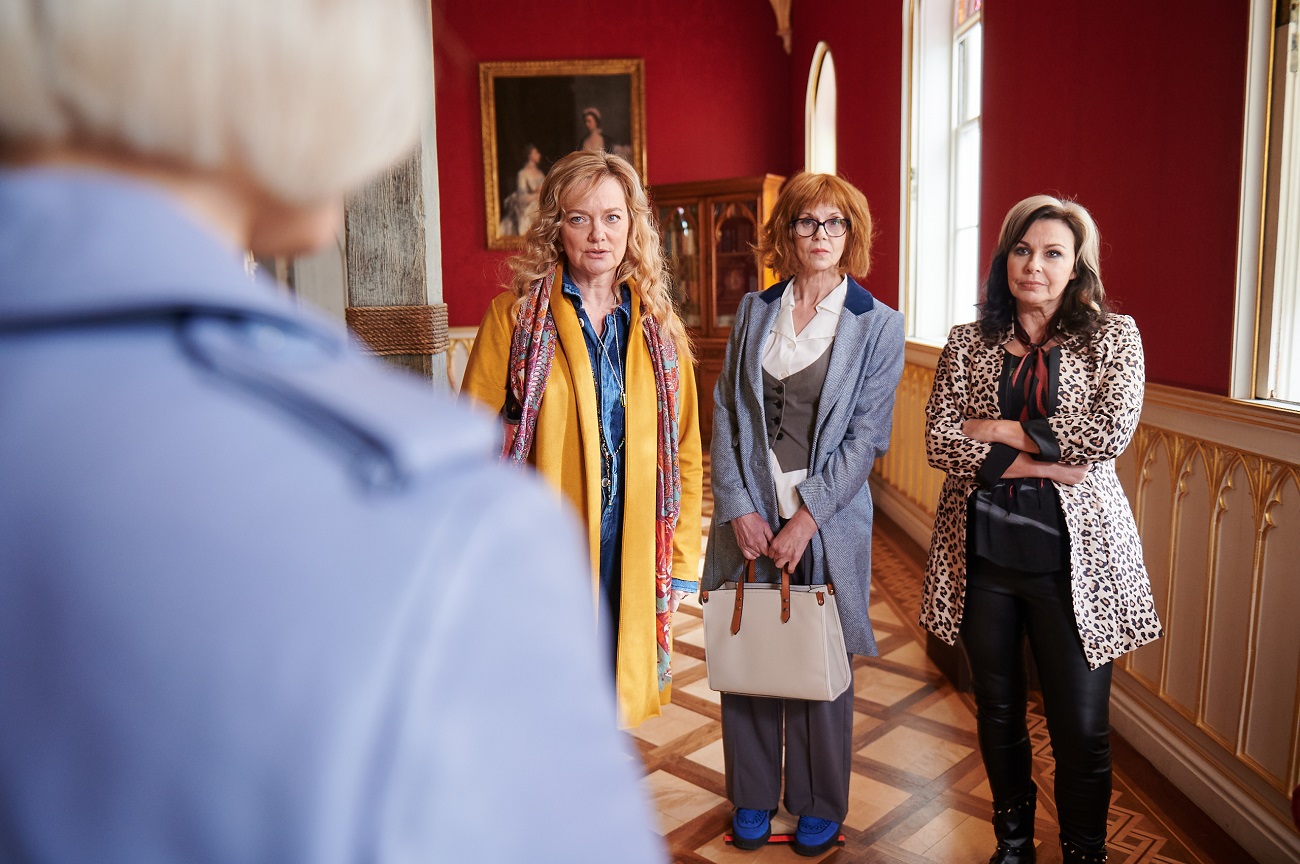 This Acorn TV Original is a cute, light-hearted mystery about a young woman who's become a police detective, inspired by the still-unsolved case of her mother's disappearance. What elevates it to the delightfully absurd is the fact that she has not one, not two, but THREE meddling aunts…who all happen to be crime writers.
Though it remains to be seen whether season 2 will continue the pattern, season 1 featured three mysteries – each one in some way connected to a different aunt.
Everything about it is wildly improbable, but it's still a fun series. Season 2 of Queens of Mystery is coming in January 2022.
6 | Midsomer Murders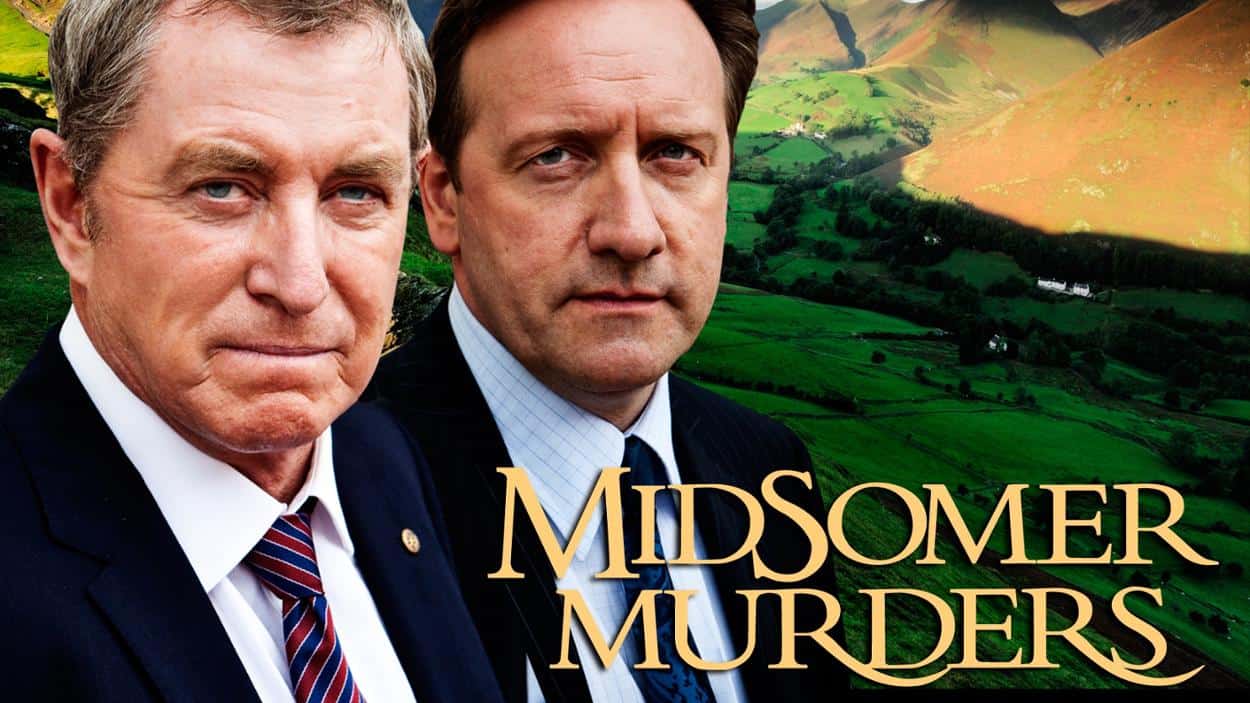 On the surface, there's nothing too unusual about this one. It's just your standard "murders in peaceful villages" kind of show – until you look at how the murders are carried out. People get crushed by cheese, murdered by flying wine bottles, tumbled in dryers, and skewered by pitchforks. One unlucky soul was tied to a tree, smeared with truffle oil, and handed off to wild boars.
It's almost like they have some kind of local ordinance prohibiting normal murders.
5| Pie in the Sky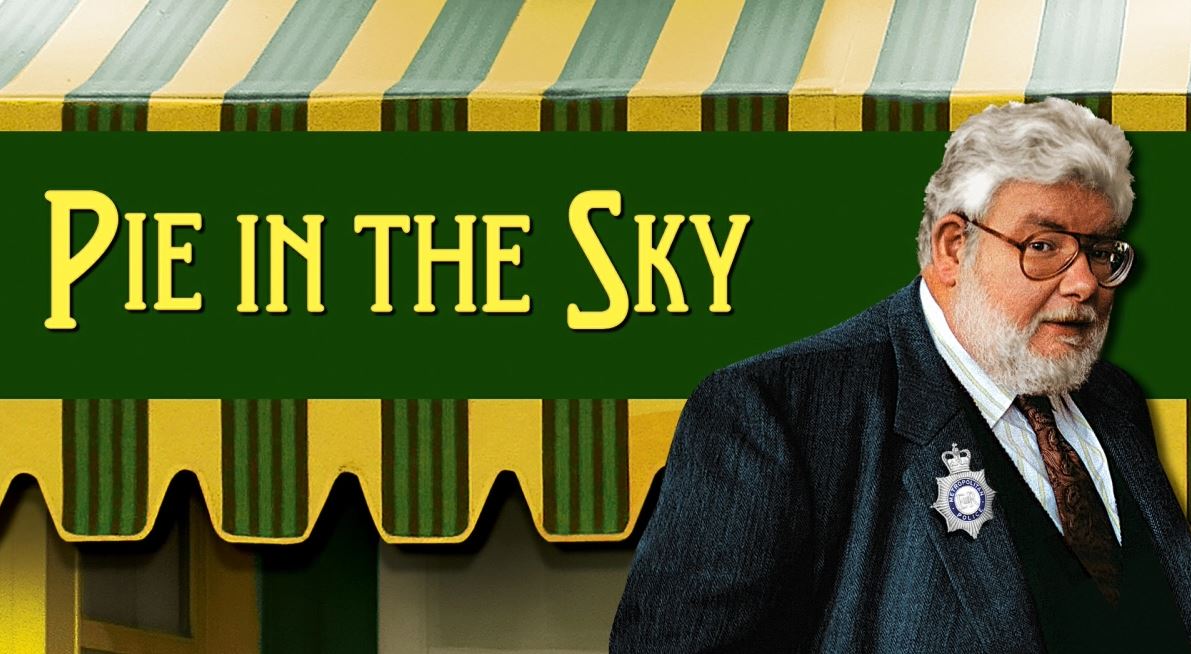 Though it's one of my personal favourites, I still find the whole premise of this one a bit funny. Detective Henry Crabbe is a nearly-retired police officer preparing to start a restaurant, but there's one small hitch. After years of good service, there's an odd case where Crabbe's hunch leads him to pursue a suspect alone – and the suspect gets away.
A corrupt officer then helps to further frame Crabbe in relation to that case, and all of it results in an inquiry where no one can quite prove Crabbe is guilty…yet his pension is somehow at risk, and his boss effectively blackmails him by holding up his retirement. Though he's mostly free to run his restaurant, he gets called in seemingly at random – and many of the cases are interwoven with his restaurant work and general love of food.
The characters and scenery are wonderful, and the episodes are a delight – but it's hard to understand why the talented Crabbe can't figure out a way to properly retire.
Watch Pie in the Sky HERE on Acorn TV or PBS Masterpiece
4 | Randall & Hopkirk (Deceased)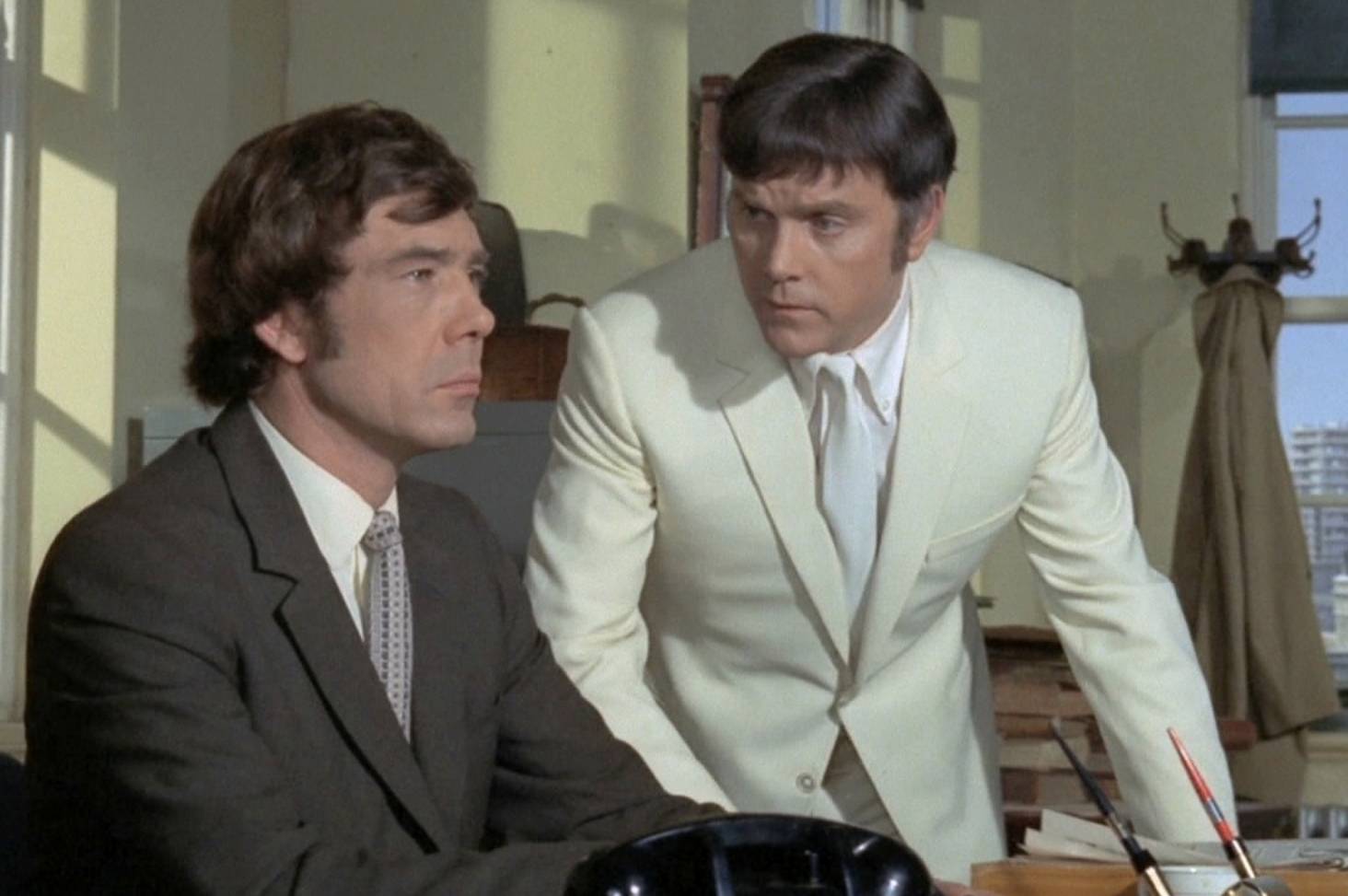 This 1969 series follows a couple of private detectives, one of whom is dead. He missed his chance to pass on, so he sticks around solving mysteries and jealously watching his widow. It's fun and original, but definitely a bit silly at times.
Mike Pratt starred as detective Jeff Randall, while Kenneth Cope played his dead partner Marty Hopkirk. Annette Andre played Hopkirk's widow. The series was remade in 2000 with Vic Reeves, Bob Mortimer, Emilia Fox, and Tom Baker.
3 | Jonathan Creek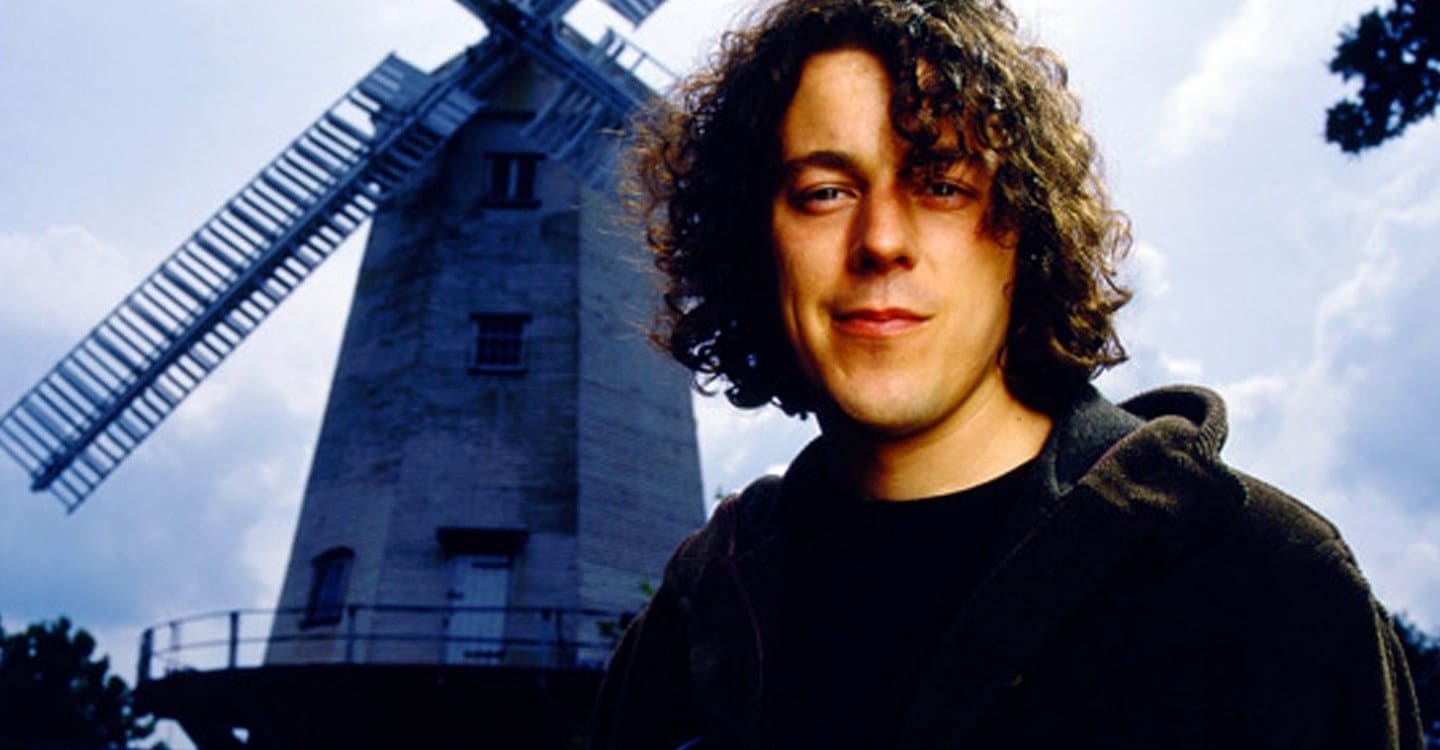 Alan Davies stars as the title character in this delightful late-90s/early-2000s mystery series about an eccentric young man who designs stage magic tricks for a living. Together with an investigative writer (at least initially), he uses those skills to solve a variety of puzzling mysteries – mostly of the "locked room" variety.
As if all that weren't far-fetched enough, Creek lives in a windmill (which is not unheard of, but it's certainly not a typical dwelling). It may not sound like the best setup for a series, but it's fun and compulsively watchable.
In the US, Jonathan Creek is currently available to stream on BritBox.
2 | Crime Traveller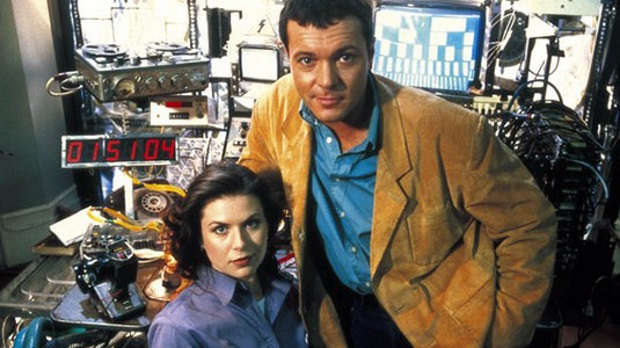 Foyle's War creator Anthony Horowitz got the idea for this wonderfully silly series while writing an episode of Poirot. It followed a young police detective, Jeff Slade, who travelled back in time to solve crimes using a time machine built by science officer Holly Turner's late father.
Between the goofy, homemade time machine, the unusual time travel "rules", and the 90s special effects, it's hard not to laugh – but it's still a fun and interesting series. In spite of strong ratings (averaging over 8 million viewers on a regular basis), a new Head of Drama at the BBC resulted in the series getting axed.
Sadly, there are no legal streaming options for this one right now. You can, however, get the whole thing on DVD: Amazon US | Amazon UK
1 | Rosemary & Thyme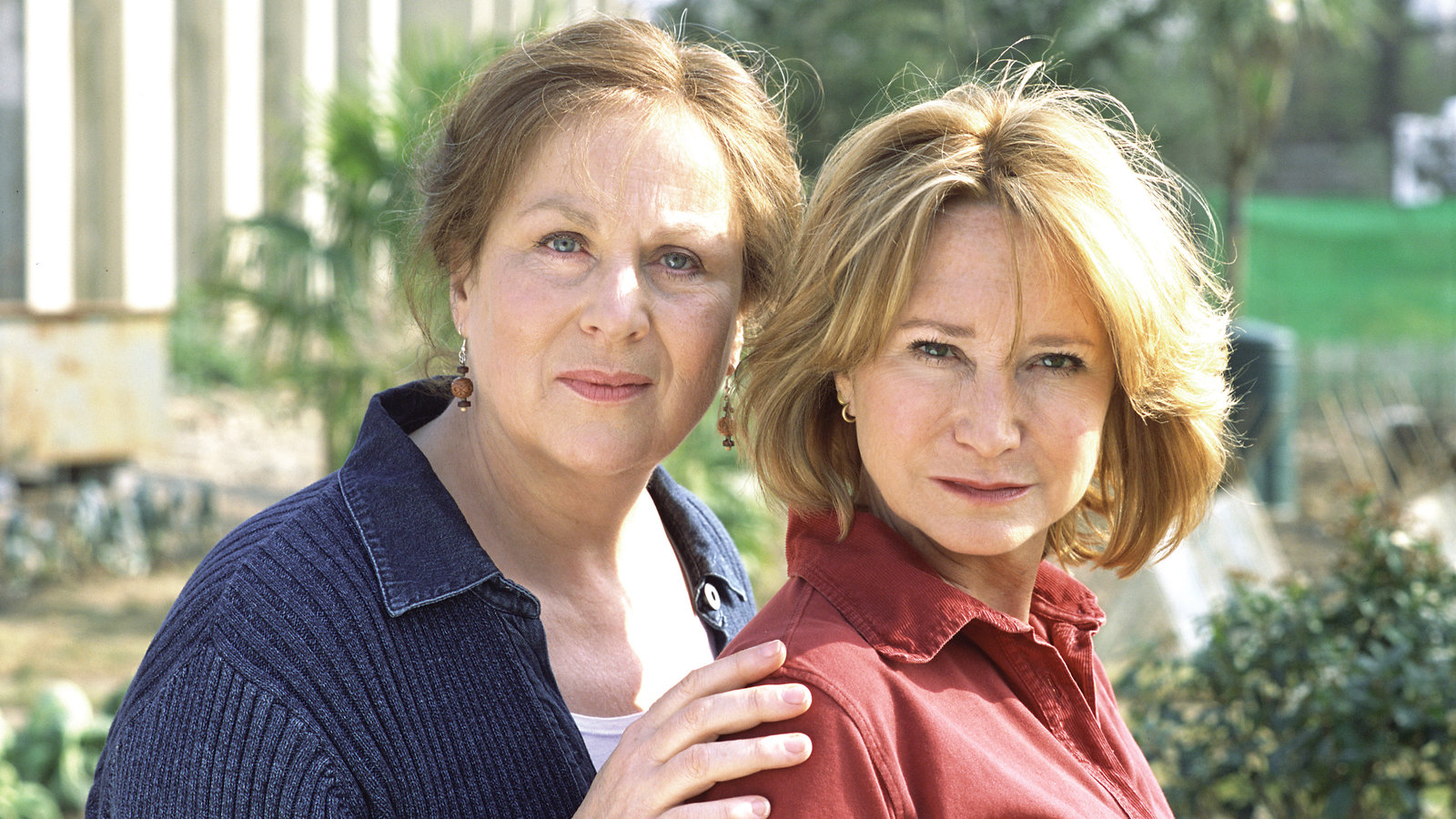 To describe Rosemary & Thyme, it sounds utterly absurd. Two middle-aged ladies start up a horticultural business, only to find murder on virtually every jobsite. Not only that, but in most cases, solving the murder involves some degree of plant knowledge.
However silly that might sound, it really is a wonderful series. Pam Ferris and Felicity Kendall are wonderful, the scenery is as good as it gets, and the mysteries are full of interesting characters.
What's Your Favourite, Slightly Silly British TV Mystery?
What's your favourite of the bunch? Have we missed any others with particularly strange or amusing premises? Let us know in the comments!
Save it to Pinterest!