The Best British Sci-Fi TV Shows
In some cases, we earn commissions from affiliate links in our posts.
Last Updated on July 16, 2020 by Stefanie Hutson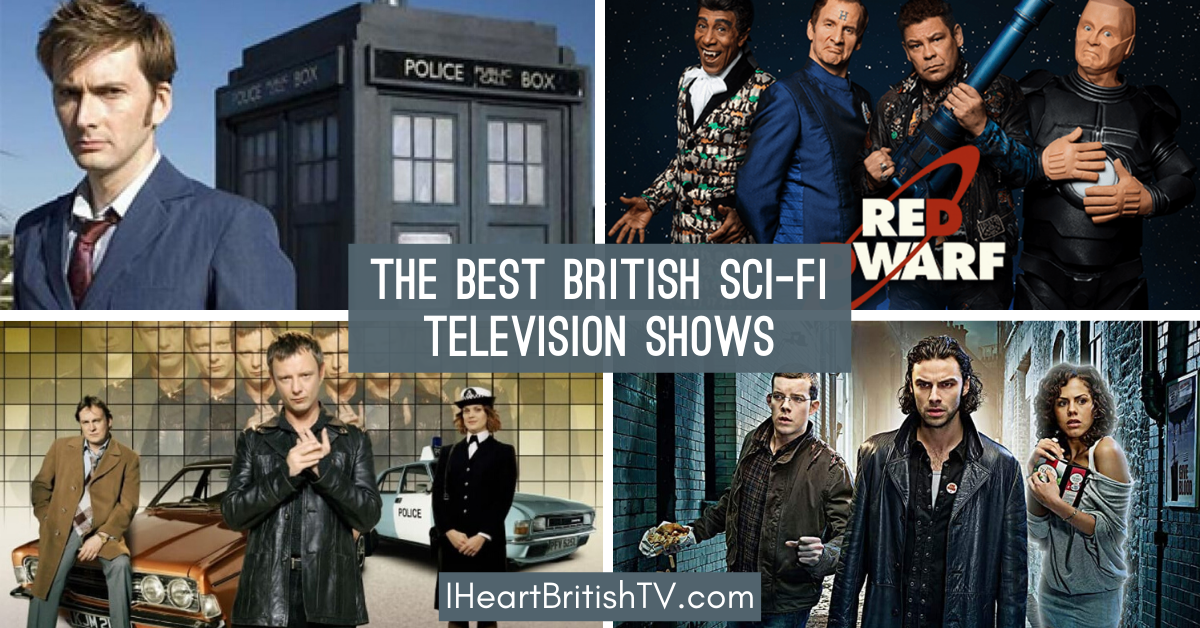 Editor's Note: This post has been updated by our editorial team since it was originally published, and may now contain additional recommendations or statements the original author might not have made.
Aliens… vampires… robots… zombies… Oh my!
As a genre, science fiction often emphasizes social themes, even more so than other genres. It allows writers to displace social themes and put them into different contexts, often provoking us to analyze social issues in a new light. Science fiction is unique in its creativity and imagination. Shows like Doctor Who, Orphan Black, and Black Mirror have many dedicated fans who enjoy, not only entertainment, but thought-provoking content. Over the years, Britain has produced many great sci-fi shows and films.
A Few of our Favorite British Sci-Fi TV Shows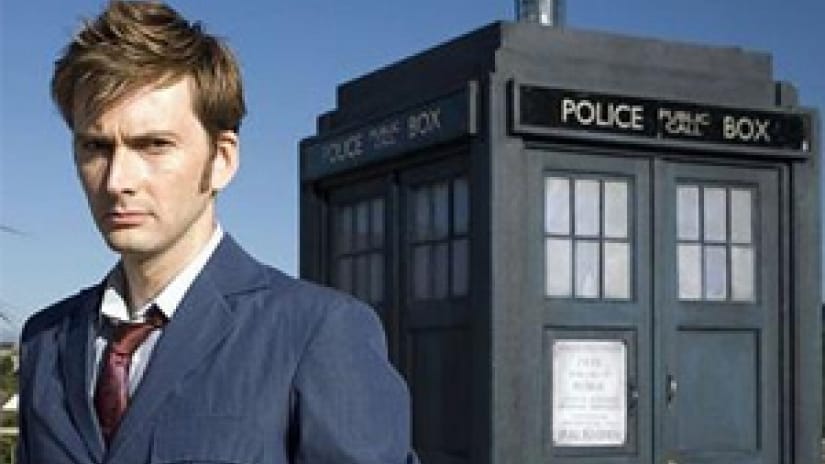 Doctor Who (1962, 2005)
It doesn't get much more British than Doctor Who. Doctor Who has been on since 1962; though, Russell T. Davies fully rebooted it in 2005 with Christopher Eccleston, David Tennant, and then Matt Smith, Peter Capaldi, and Jodie Whittaker. Trying to explain the show to non-fans is an inside joke. (It seems impossible due to the multifaceted nature of the show).
In short, The Doctor is an alien from the planet Gallifrey and is from a class of individuals called Time Lords. The Doctor has a ship called a TARDIS which travels through time and space. With a companion (or several companions, usually humans from Earth). The Doctor travels across the universe and through time going on adventures. It's quirky and heart wrenching, suspenseful and fun.
"Who are you?" someone asks."I'm The Doctor," the mysterious figure replies. The person looks puzzled but says, "Doctor who?" … "Exactly," says The Doctor. We don't know The Doctor's real name, and we'd like to keep it that way. If you're not sure about Doctor Who, I recommend starting with the 2005 reboot, or even starting with season two, episode zero (Christmas special) with David Tennant. Let the adventures begin… It will be streaming on HBO Max when it launches. You can find Classic Who streaming on BritBox here. Doctor Who on Amazon.
Where to Watch It: Classic Doctor Who | Modern Doctor Who (purchase) | Modern Doctor Who (also on HBO Max)
Torchwood (2006)
This show is a spin off from the Doctor Who reboot. It features a group of people trying to protect the earth from aliens and so on. There are four seasons in total, but Starz produced the fourth season. Many fans say it is the weakest season, but if you are a Doctor Who fan, it is well worth watching. It's less quirky and more adult-themed than Doctor Who. Eve Myles, John Barrowman, and Burn Gorman star. Peter Capaldi even shows up in the third season as a government official.
If you're a hardcore Doctor Who fan, you won't want to pass up the other spin-offs, The Sarah Jane Adventures and Class, both targeted to younger audiences. Amazon Prime.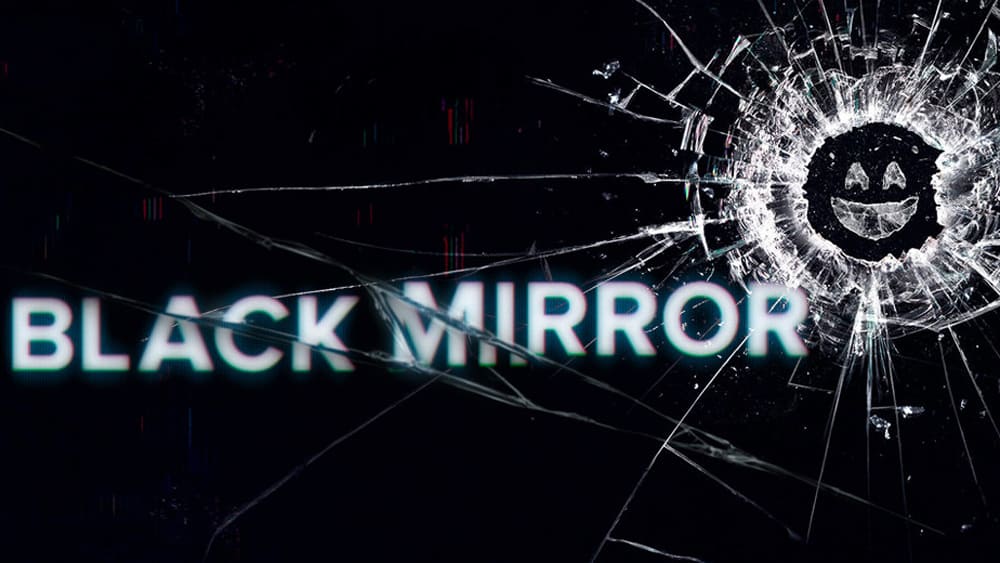 Black Mirror (2011)
This is a dark drama about a world much like our own, maybe only a few years away. It's a dark Twilight Zone for the modern era. Charlie Brooker's writing is clever and dark. The episodes are all individual and unique, so if you don't like one, try another. Some episodes regarded as the best are: The Entire History of You (S1, E3), Be Right Back (S2,E1), White Christmas (S2, E4), San Junipero (S3, E4), Hated in the Nation (S3, E6), USS Callister (S3, E1), and Hang the DJ (S4, E4).
Although it originally started on Channel 4 (UK), Netflix picked it up and the fifth season will be available soon. Because each episode is different, many familiar faces pop up throughout the seasons, including Haley Atwell, Jodie Whittaker, Tobias Menzies, Rory Kinnear, Lenora Crichlow, and even some Americans, like Jon Hamm and Bryce Dallas Howard. It's streaming on Netflix.
Humans (2015)
This was originally a Swedish show remade by the BBC. Robots with Artificial Intelligence are now a normal part of life. They clean for us, cook supper, drive us around, and work in manual labor jobs. But what if they become conscious? Does that make them human? Can they have access to the same rights we do? The drama is high and poignant, yet the script maintains realistic. Humans revolves mostly around one family and several Synths (synthetic humans). It stars Colin Morgan, Katherine Parkinson, Gemma Chan, and Tom Goodman-Hill. Amazon Prime.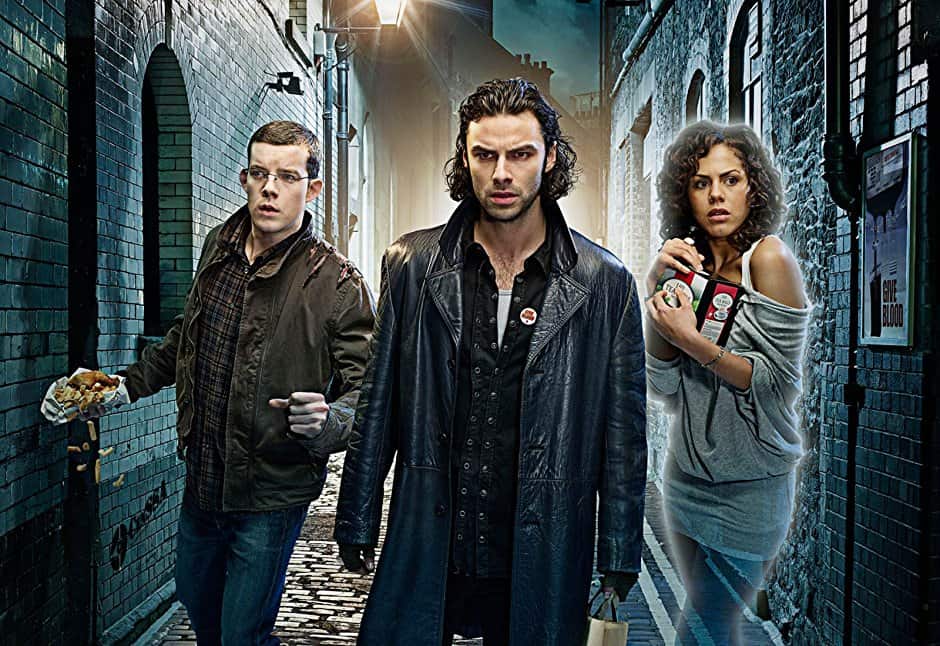 Being Human (2008)
What happens when a vampire, werewolf, and ghost are flatmates? It sounds like the beginning of a joke, but it's actually a clever dramedy created by Toby Whithouse. (If his name sounds familiar, it's probably because he wrote a lot of great Doctor Who episodes).
This show deals with what it means to be human, the complications of the supernatural world, and the complexities of dealing with their conditions. Although the tension can be high at times, there are plenty of hilarious moments. It's on the darker side, but it balances out well with humor. This show was so successful, they remade it in the States. The cast slowly leaves and is replaced by the time the fifth and final season comes around, but it's well worth the watch… Even if just to see Aidan Turner as a vampire. It also stars Lenora Crichlow and Russell Tovey. Being Human is streaming on Amazon Prime.
Misfits (2009) – What happens when a bunch of cons and yobbos get superpowers? This one isn't a joke, either. It's a fun, darkly comedic show about delinquent young adults who develop powers. Will they use them for good? Misfits explores relationships and the personal impact of having superpowers. It stars Robert Sheehan, Joesph Gilgun, Iwan Rheon, Laruen Socha, and Antonia Thomas. You can find Misfits on Hulu.
Primeval (2007) – Ever wanted to investigate temporal anomalies and deal with prehistoric and futuristic creatures? Primeval has you covered. This sci-fi show features a set of contrasting characters working together to keep the monsters at bay. Primeval stars Douglass Henshall, Ben Miller, Lucy Brown, Juliet Aubrey, Andrew Lee Potts, and Ben Mansfield. It's available on Amazon Prime and Hulu.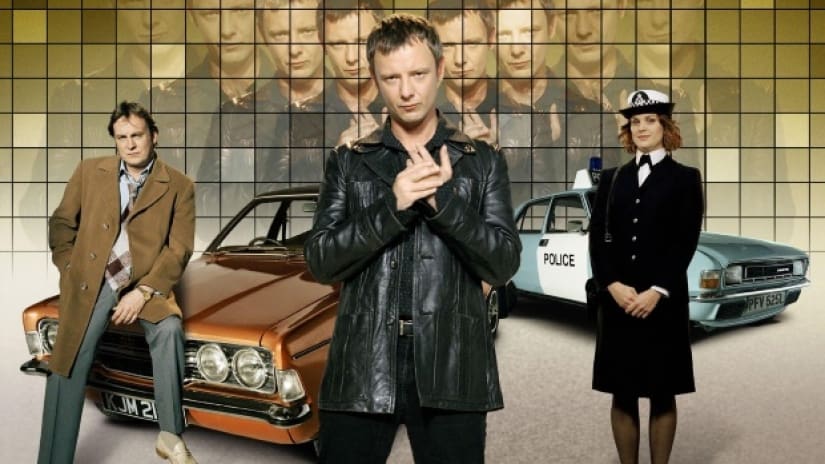 Life on Mars (2006)
This show stars John Simm, an actor Doctor Who fans will recognize. He plays DCI Sam Tyler who mysteriously wakes up in in the 1970s. Did he die? Is he in a coma? Is he dreaming? …Or did he actually travel back in time?
Life on Mars deals with the struggle and confusion of being transported over thirty years in the past. It's less sci fi and more drama, but still an interesting premise. You can find it on BritBox or for purchase on Amazon.
And good news – there's going to be a Season 3 of Life on Mars, called Lazarus.
28 Days Later (2002)
Danny Boyle directs this zombie flick. It stars Cillian Murphy, Naomi Harris, Brendan Gleeson, Megan Burns, and Christopher Eccleston. The zombie apocalypse is upon us as we follow the story of several characters trying to cope with their new life in a post-apocalyptic United Kingdom. It's a favorite of many zombie film lovers and helped to inspire a new era of zombie flicks. There is also a sequel titled 28 Weeks Later. You can find it on Hulu or on DVD and digital.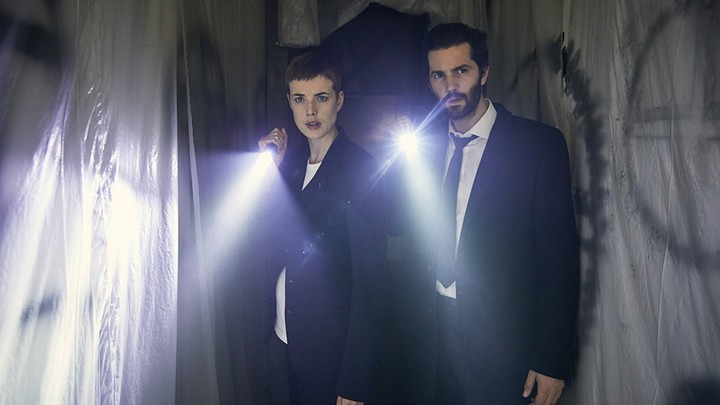 Hard Sun (2018)
Two London detectives find indisputable proof that the world is going to end soon, and must do their best to save the world. This pre-apocalyptic crime drama stars Jim Sturgess and Agyness Deyn as leads DCI Charlie Hicks and DI Elaine Renko, and the series was created and written by Neil Cross (of Luther fame).
The series was a co-production between the BBC and Hulu.
Orphan Black (2013)
BBC America produced Orphan Black, which mostly takes place in Canada, but there are some familiar faces and British accents. Tatiana Maslany takes on a multitude of roles as different clones. Her outstanding performance even earned her three nominations for a Primetime Emmy Award in the 'Outstanding Lead Actress in a Drama Series' category and a win in 2015. This show deals with family drama, genetics, underground clubs, religious extremist groups, and large corporations. It ended after five seasons, but was not cancelled, so it's excellent to binge. Along with Tatiana Maslany, it stars Maria Doyle Kennedy, Dylan Bruce, Kevin Hanchard, and Michiel Huisman. It's available on Amazon Prime.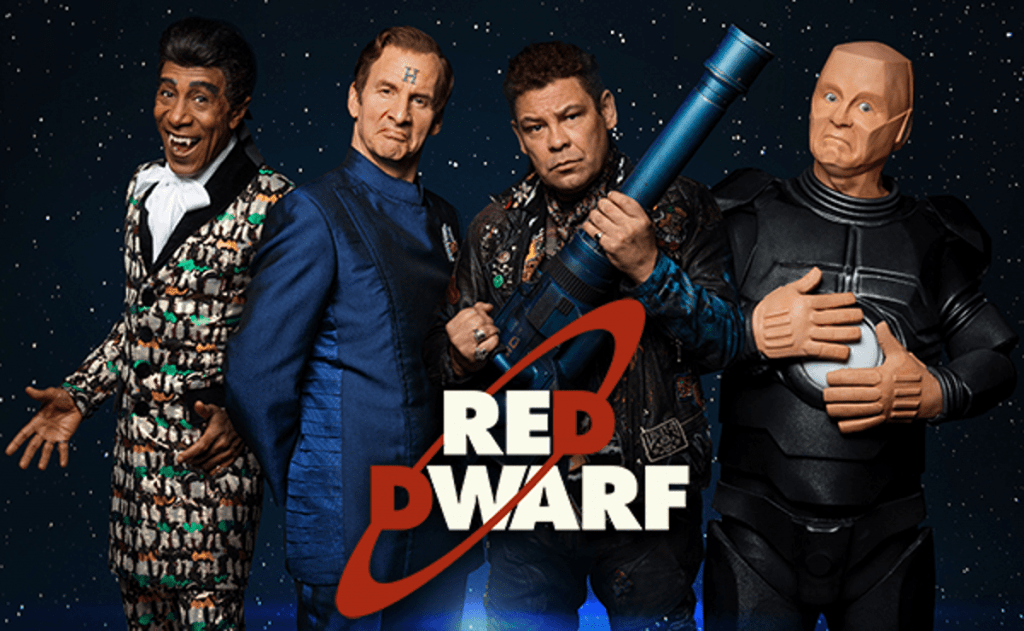 Red Dwarf (1988)
This beloved classic is a sci-fi comedy in sitcom style. It mostly takes place on a mining spaceship of the same name and is set in the late 22nd century. There are holograms, humanoid felines, and all sorts of interesting elements. The chemistry between the characters is the source of most of the humor. It stars Craig Charles, Chris Barrie, Danny John-Jules, Robert Llewellyn, Chloë Annett, Norman Lovett, and Hattie Hayridge. It's streaming on BritBox.
Fortitude (2015)
Sky Atlantic originally produced Fortitude and was soon picked up by Amazon Prime. It starts out as a frigid crime drama up in Fortitude, Norway. The northernmost town in the world. Slowly, it evolves into a sci-fi drama steeped in mystery. Currently, two full seasons are available, but Amazon is planning on wrapping it up with a third season totaling four episodes. It stars Richard Dormer, Sofie Gråbøl, Darren Boyd, Björn Hlynur Haraldsson, Christopher Eccleston, Stanley Tucci, Dennis Quaid, Luke Treadaway, and Michael Gambon. You can find it on Amazon Prime.
The Terror (2018)
This AMC production features a great cast of British actors like Jared Harris, Tobias Menzies, Paul Ready, Adam Nagaitis, Ian Hart, Nive Nielsen, and Ciarán Hinds. The Terror is a historical fiction drama based on a book of the same name by Dan Simmons. The story revolves around the 1845 exploration expedition trying to find the Northwest Passage.
We know the two majestic ships, HMS Erebus and HMS Terror, don't make it. If the story sounds familiar, it's because they recently found the HMS Erebus in 2014; its sister ship, the HMS Terror, was found two years later. The events surrounding 'Franklin's Lost Expedition' are not well known… This leaves a lot up to the imagination. Was something supernatural responsible for the lost expedition? The show fictitiously unravels the mystery. It's a spooky, tense, dark show. AMC is now billing The Terror as an anthology series and it will return for a second season; however, it will be a different story. You can buy The Terror as a digital copy, or on DVD or Blu-Ray.
It is also streaming on Hulu as of April 2020. Because it's an anthology series, the second season is a whole other scenario following Japanese-American immigrants in 1940s America.
Honorable Mentions: Australian Sci-fi TV Shows
We didn't forget about the commonwealth.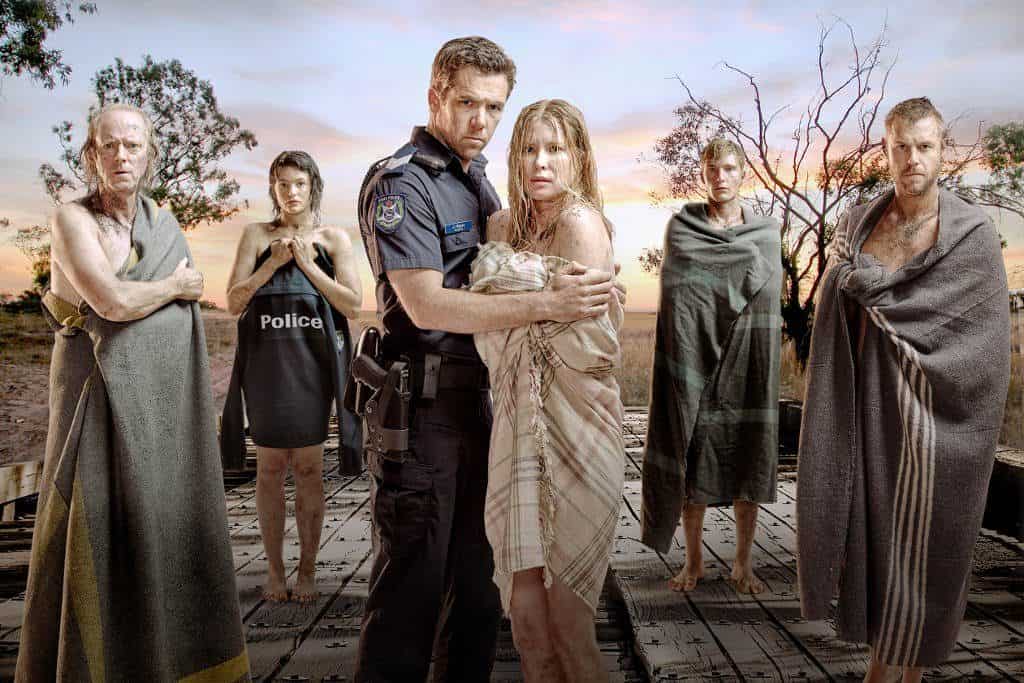 Glitch (2015)
Glitch is an Australian show which revolves around people returning from the dead. This isn't your typical zombie flick. There's something wrong with these people, but it isn't rotting flesh or a taste for brains. They're seemingly normal, although they experience expected confusion. The reanimated people are from different eras and all have something to uncover about themselves and try to tie up loose ends. Glitch is a compelling drama with many twists and turns. It's available on Netflix.
The Kettering Incident (2016)
This Australian thriller stars Elizabeth Debicki as Dr. Anna Macy returning to her hometown of Kettering, Tasmania. Her best friend mysteriously disappeared fifteen years ago. Now, after Dr. Anna Macy returns, another girl goes missing, and it forces her to discover what happened all those years ago. Strange lights are a common occurrence in Kettering and the story unravels into a surreal experience. It appears Foxtel decided not to pick it up for another season, but you can see the first season on Amazon Prime. It's worth watching if you like dark, surreal sci-fi, like Twin Peaks, Requiem, or Fortitude.
The Strange Calls (2012)
Finally, our last Australian mention is a lighthearted comedy about a police officer who works the night shift and has to deal with supernatural events. It stars Toby Truslove, Barry Crocker, and Patrick Brammall (who also stars in Glitch). There are only six episodes and it's a fun little show if you enjoy supernatural elements and humor. It was streaming on Netflix and Hulu, but was recently removed. As of now, it appears you need a region-free DVD player and the DVDs. Bummer.
What's Your Favorite British Sci-fi Series?
What did you think of our list? Let us know if we missed anything.
Save it to Pinterest!