20+ British TV Shows Like Death in Paradise
In some cases, we earn commissions from affiliate links in our posts.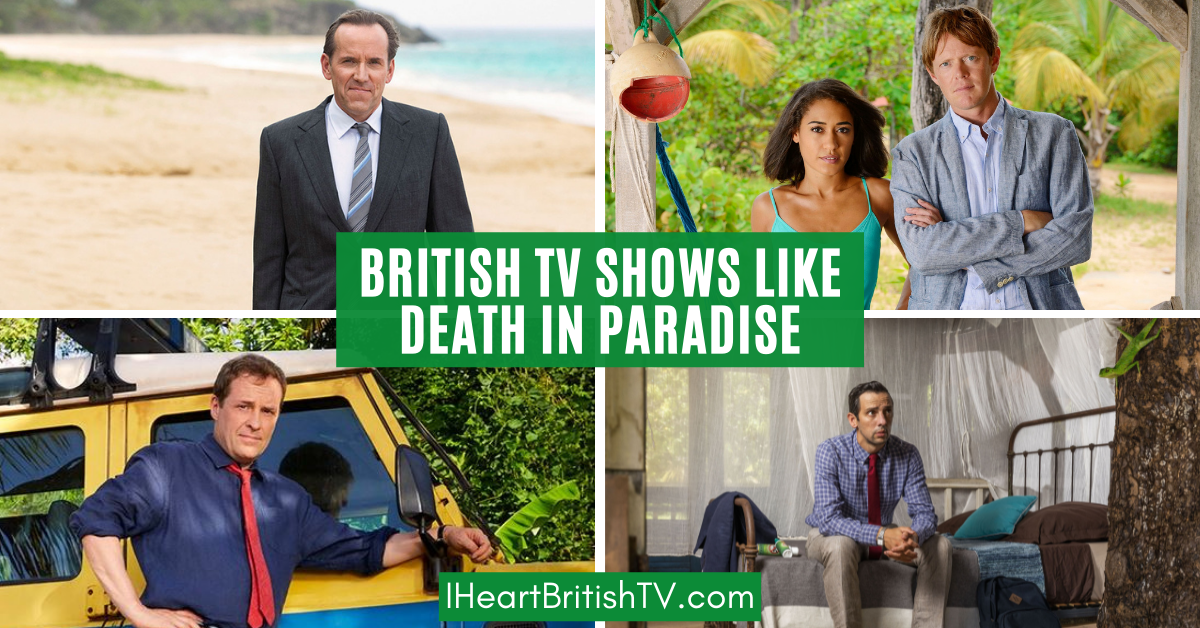 Maybe you're a Death in Paradise fanatic with a boat (or cat) named Roast Beef, or maybe you're just looking for something new to watch. Although it's hard to find a show that balances humor and seriousness as well as Death in Paradise does, we wanted to compile a list of similar shows to fill the void while we wait for season eight (due out next year).
Editor's Note: This post has been edited and updated since it was originally written, and may no longer accurately reflect 100% of the original author's opinions.
For Death in Paradise Fans Who Want: Brits in a Tropical Paradise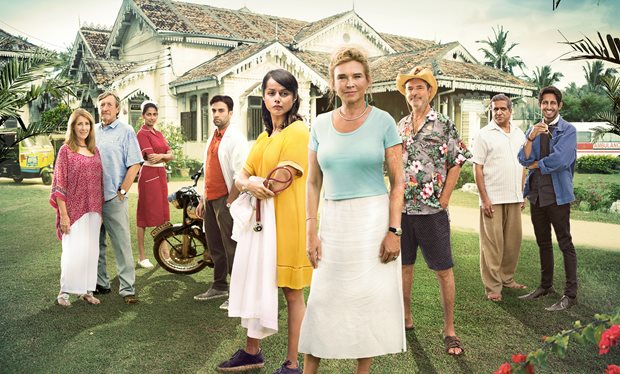 First, we want to mention two enchanting shows about displaced Brits in tropical environments. It's a lot to get accustomed to if you're used to putting on a scarf before leaving the house… and suddenly you've found yourself in a tropical paradise that tests the limits of your deodorant.
The Good Karma Hospital – Dr. Ruby Walker and her boyfriend have separated and it's time for something new. Instead of filling her void with a new man, she runs away to India; life is a little different here (okay, a lot) and Dr. Walker feels a little out of her depth. The production is everything you'd expect out of a production about India—vibrant, colorful, and full of beautiful scenery. (The show was actually filmed in Sri Lanka).
Like Death in Paradise, The Good Karma Hospital balances seriousness and humor well and the atmosphere draws you in. You can find it on DVD or streaming on Acorn.
The Durrells in Corfu – This show, rather than a detective or doctor, features a family. The Durrells are strapped for cash and Corfu is cheaper than the life they were used to back in England. While we watch the Durrells get used to their new environment with their plucky charm, we also get to see stunning landscapes of Corfu, an island just off the coast between Albania and Greece.
Louisa Durrell, played by Keely Hawes, has three sons and a daughter. Her oldest son is a writer, the second is in search of a passion, her daughter is boy-crazy, and her youngest son is obsessed with the animals of Corfu. It's a warm, heartening tale of resilience and family ties. You can find it on DVD or streaming on Amazon or PBS Passport.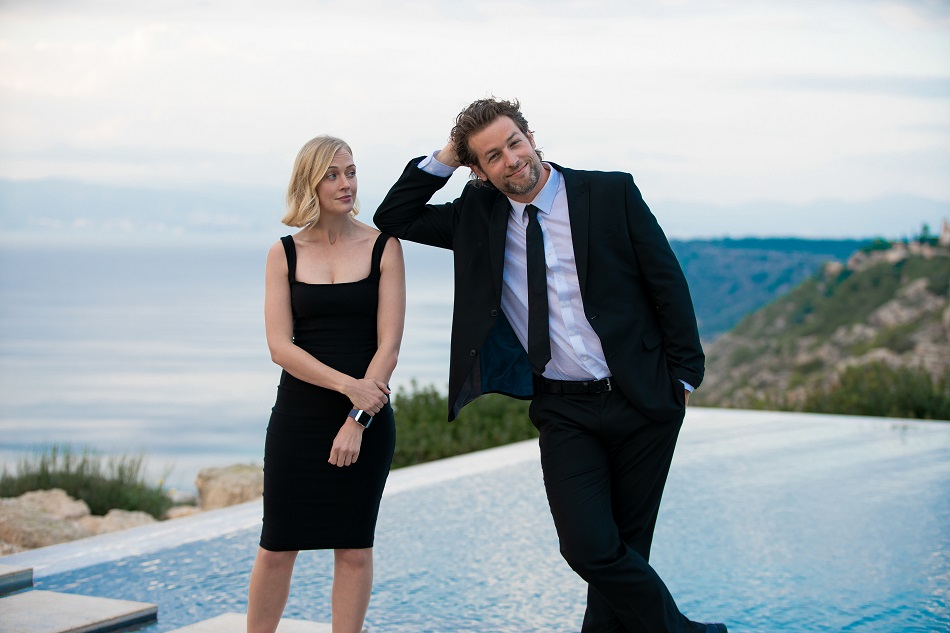 The Mallorca Files – This British police procedural sees a British officer paired up with a German officer on the Spanish island of Mallorca. Elen Rhys stars as DC Miranda Blake of London's Metropolitan Police, while Julian Looman plays Max Winter, a German detective.
Though it lacks the cozy charm of Death in Paradise, it still has great scenery, a fish-out-of-water British detective, and a diverse international community of victims and suspects. Watch it HERE on BritBox.
For Death in Paradise Fans Who Want: Lighthearted Mysteries

Now, let's talk about some good old-fashioned mysteries. Everyone knows the second-best part of Death in Paradise (after that jaw-dropping scenery, of course) is the mystery.
Death in Paradise is a typical whodunnit where the suspects gather together and the detective explains the mystery. With that in mind, here are some serialized mysteries you can't miss if you love Death in Paradise.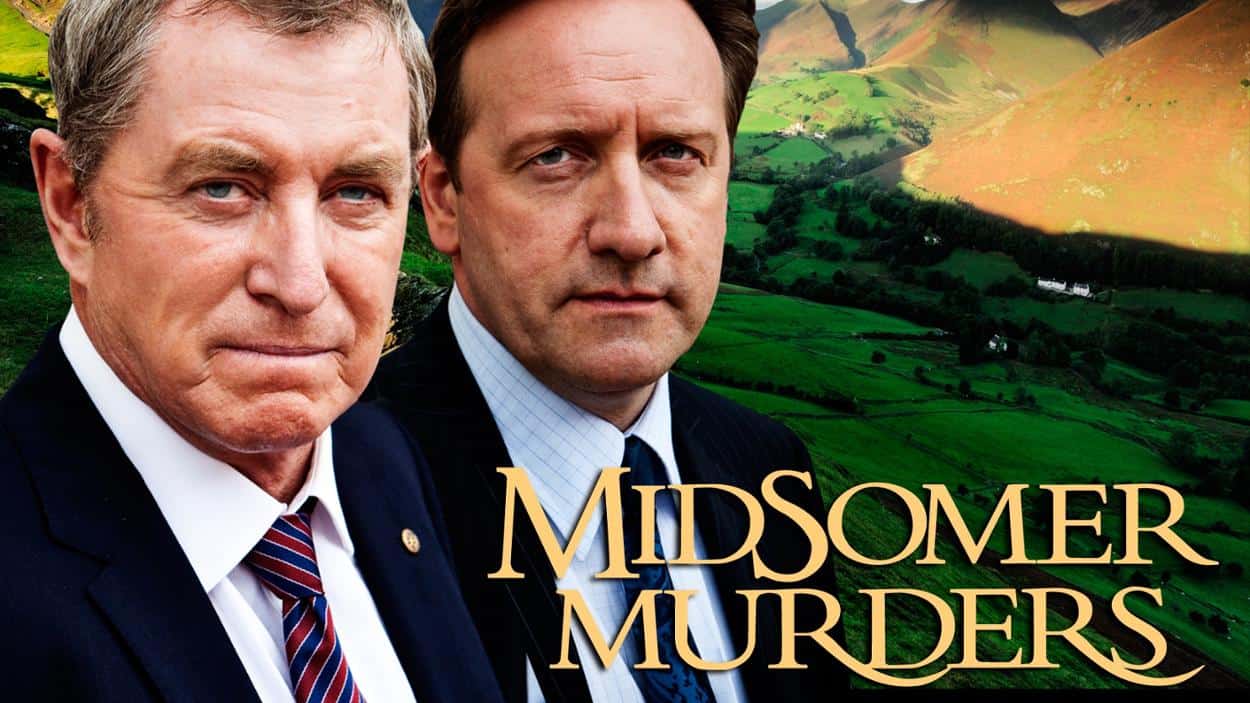 Midsomer Murders – We couldn't make this list without mentioning Midsomer Murders, could we? This show spans two detectives, six detective sergeants, and countless murders (at least, it's over 200 dead). The people of quaint Midsomer may be violent, but it's a joy to watch the English countryside roll by and try to guess who the baddie is.
If you've seen Death in Paradise, chances are, you've probably seen Midsomer Murders; but with so many seasons, it's easy to forget the plots and re-watch. It has the quirky, interesting characters we're used to from Death in Paradise, but it's set in the English countryside, so it's perfect to watch with a cup of tea (rather than a piña colada, obviously). You can find it streaming on BritBox and Acorn. Some seasons are also available on Tubi.
Father Brown – This little show is about a Catholic Priest with a knack for solving mysteries. It stars Mark Williams (whom you may recognize as Arthur Weasley if you're are Harry Potter fan) as Father Brown. The characters are quirky and often a little exaggerated for humor. The scenery is quaint and quintessentially English.
There's a nice balance of humor and serious crime. "You're far too tactile, Father. Has anyone ever told you that?" Father Brown knows how to thwart a baddie. I won't say he's in the wrong profession, but at least he finds an outlet for his ability to solve crimes. You can find it streaming on BritBox or on DVD.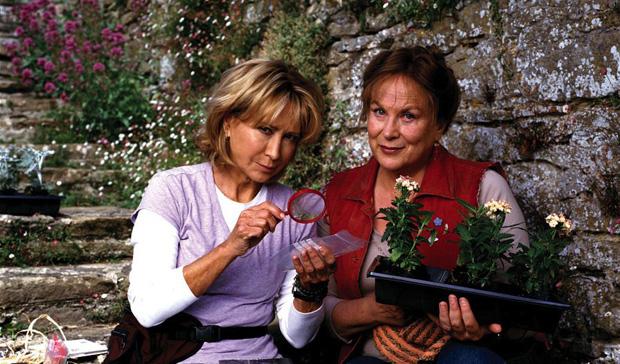 Rosemary & Thyme – The perfect pair. Rosemary Boxer & Laura Thyme are two ladies who garden by day and solve mysteries by night. This show is a cozy romp among gardens and lush landscapes with a baddie lurking around every rosebush. While most episodes are set in England, there are a few that take on more exotic locations around Europe. You can find this charming mystery on BritBox.
Agatha Christie's Marple – Miss Marple is an elderly spinster who always finds herself solving another crime. Think Nancy Drew, but much, much older. They base this show on Agatha Christie's novels and short stories, so you know it must be good. There are a lot of artistic liberties compared to Christie's source material, but that doesn't hurt the show. Also, you'll see a lot of familiar faces as guest stars. There were also a series of adaptions back in the 80s. We'd recommend all of them if you can find them. For now, some seasons are streaming on Acorn and Hulu. Three seasons of an older adaptation (1984) are on BritBox. Series 1-5 of Agatha Christie's Marple will arrive on BritBox in late August 2020.
Hetty Wainthropp Investigates – Does everyone moonlight as a detective in England? Fans of Keeping Up Appearances will be interested in this mystery series. Apparently for Hetty, being a housewife just wasn't enough. Now, she's a hobbyist sleuth. This quirky detective series is streaming on BritBox.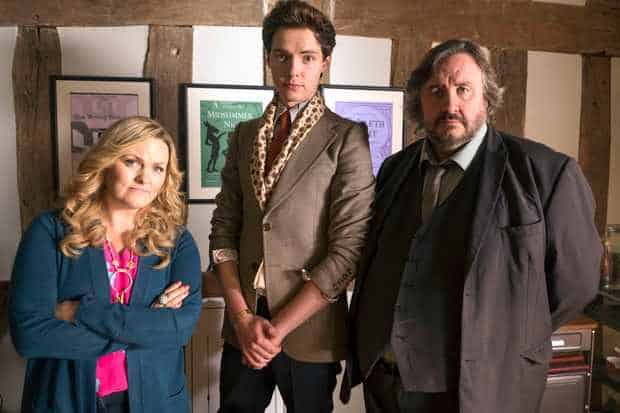 Shakespeare & Hathaway – This fun private investigator mystery is set in lovely Stratford-Upon-Avon, where an ex-hairdresser (Luella Shakespeare) has teamed up with a private investigator and ex-cop (Frank Hathaway). It occasionally drifts well into "goofy" territory, but it's always fun. Like Rosemary & Thyme, their set and costume teams make great use of colour, too. Watch it HERE on BritBox.
For Death in Paradise Fans Who Want: More From The Detectives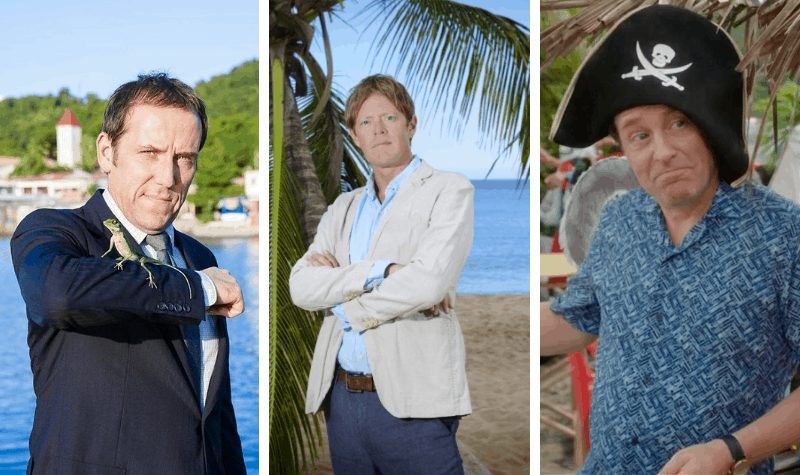 Finally, we want to mention a few shows starring our favorite detectives: Ben Miller, Kris Marshall, Ardal O'Hanlon, and Ralf Little. (Also, be sure to let us know who is your favorite Death in Paradise detective in the comments below. We want to hear why, too. We can't pick a favorite because we love them all for different reasons! But they clearly meant Ben Miller to be the quintessentially British detective trying to handle a job transfer he didn't really want.).
Ben Miller was halfway through his PhD in Physics at Cambridge when he switched to comedy. Now, he has a long history in British comedy and many other genres. He even showed up as Sheriff Nottingham in an episode of Doctor Who. You can find him on Primeval, What We Did on Our Holiday, and even an episode of Marple. Most recently, he appeared in the new British adaptation of Professor T. In that one, he plays a quirky Cambridge professor with a knack for understanding criminals.
Kris Marshall also has a long career, including many comedic roles. He was in Death at a Funeral, Love Actually, and Murder City.
Ardal O'Hanlon is an Irish actor and writer. He was in Father Ted, London Irish, and Handsome Devil. You can also see him in an episode of Doctor Who.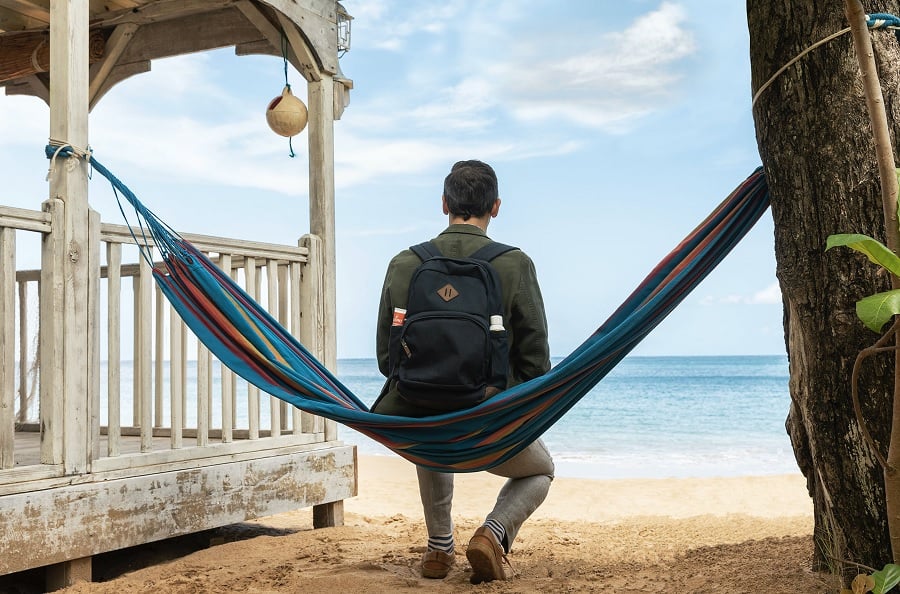 New detective Ralf Little is a British actor best known for The Royle Family, The A Word, Two Pints of Lager and a Packet of Crisps, and The Cafe.
Any Other Shows Like Death in Paradise?
So, what do you think? Are there any other shows like Death in Paradise we should have mentioned?
Save it to Pinterest!