15 Irish TV Mysteries & Crime Dramas You Can Stream (US)
In some cases, we earn commissions from affiliate links in our posts.
Last Updated on March 18, 2023 by Stefanie Hutson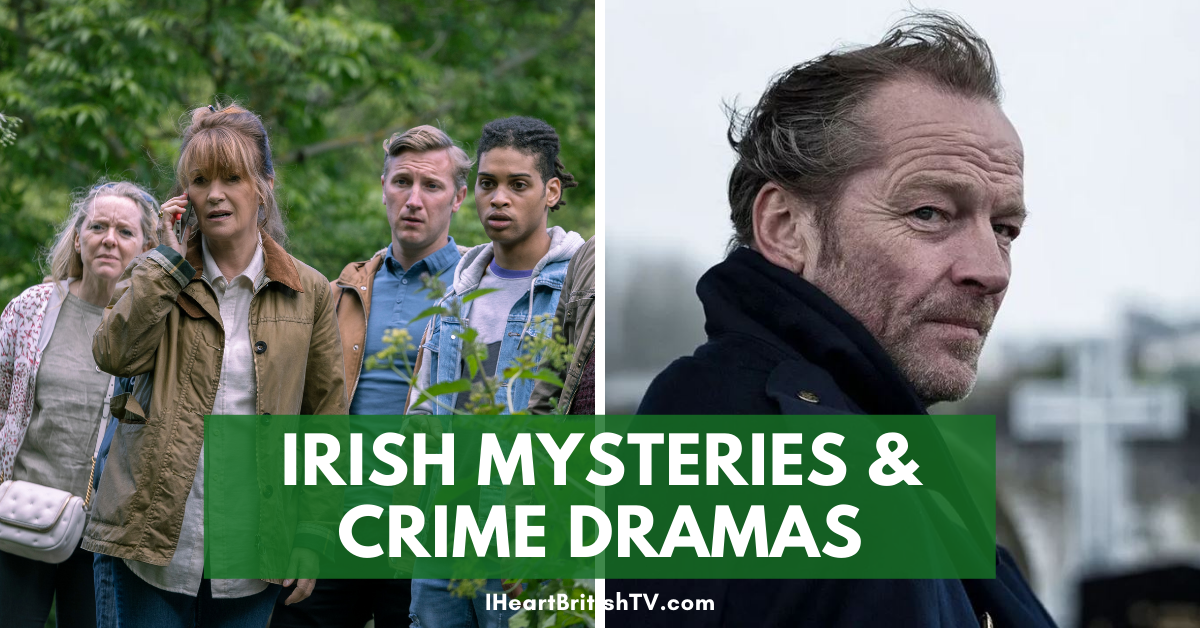 While it wouldn't be correct to call Irish shows "British", Ireland is part of the British Isles, and they have a long and close (though not always happy) relationship with Great Britain. Of course, many shows filmed in and set in Ireland are British productions – and some are set in Northern Ireland, making them Irish-UK productions…so it can get a bit blurry at times.
As far as streaming services go, Acorn TV is the clear winner in terms of volume of Irish TV mysteries, but there are a few spread out across other services, too.
Irish Mysteries & Crime Dramas You Can Stream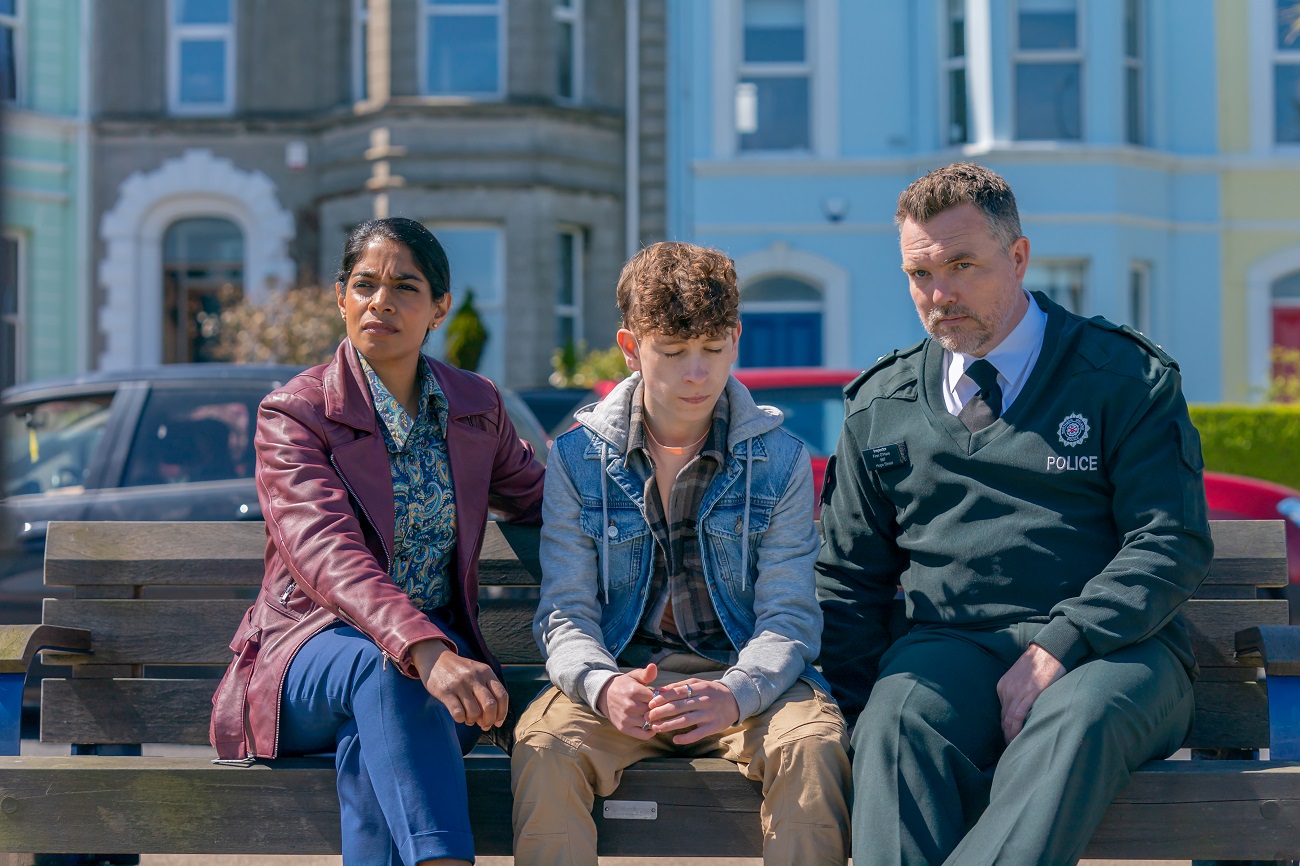 Hope Street – 2021 – Set in the fictional Northern Ireland town of Port Devine, this soap-y crime drama follows the mysterious arrival of the town's first ever Muslim police officer, English Detective Constable Leila Hussain. Two seasons are now available. Stream it HERE on BritBox.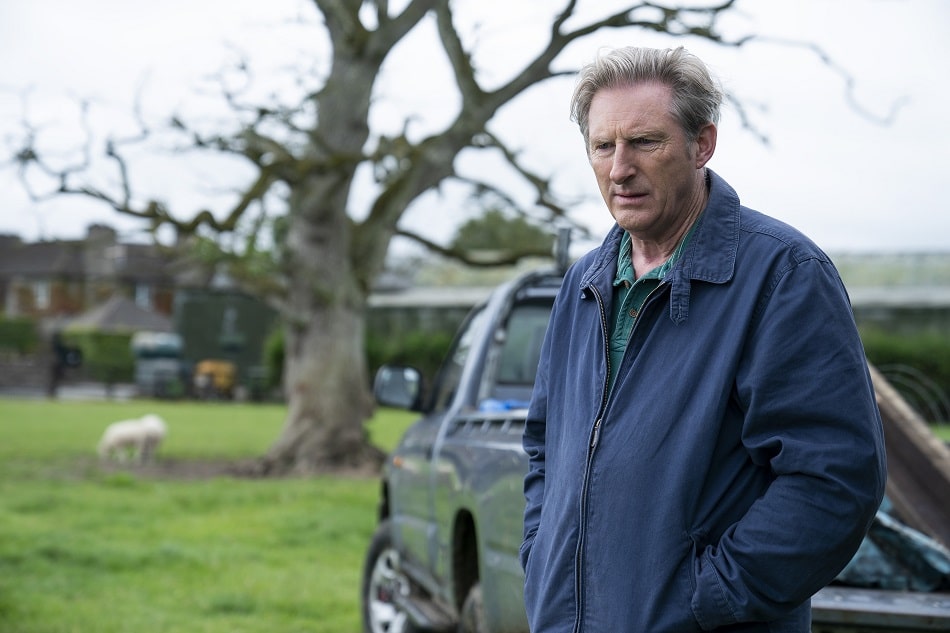 Blood – 2018 to 2020 – Ireland – Adrian Dunbar (Line of Duty) stars as a respected doctor and new widower in a small Irish town. Though everyone else believes his wife's death was an accident, his daughter has her doubts. Carolina Main (Unforgotten) stars alongside Dunbar as his daughter, Cat.
The series was filmed in Meath, Kildare, and Dublin – with the main home set at the Larchill Arcadian Gardens in County Meath. Stream it HERE on Acorn TV.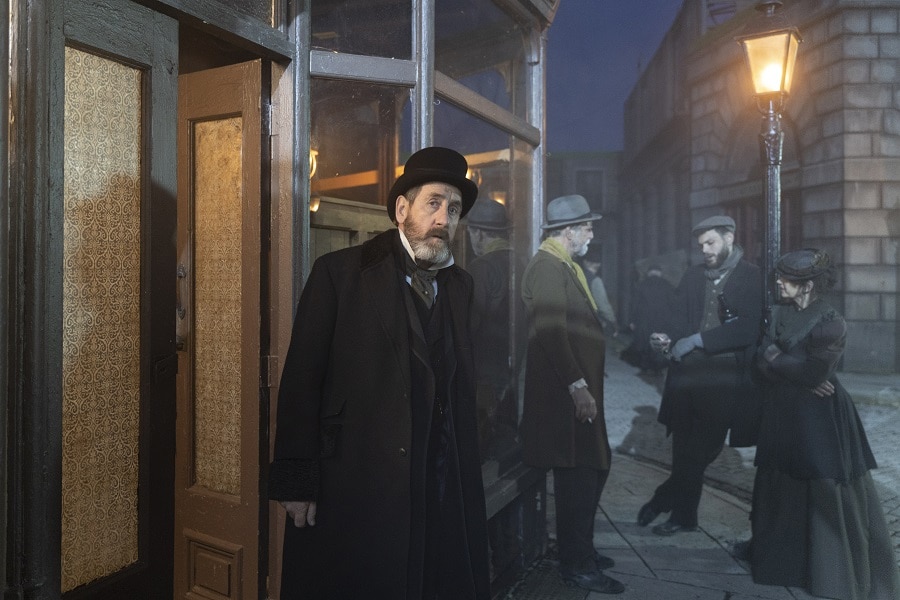 Dead Still – Ireland – 2020 – Set in 1880s Dublin, this period mystery takes place in the world of post-mortem photography. Michael Smiley (Luther) stars as Brock Blennerhasset, a memorial photographer who's drawn into a series of murders seemingly linked to his work. Stream it HERE on Acorn TV.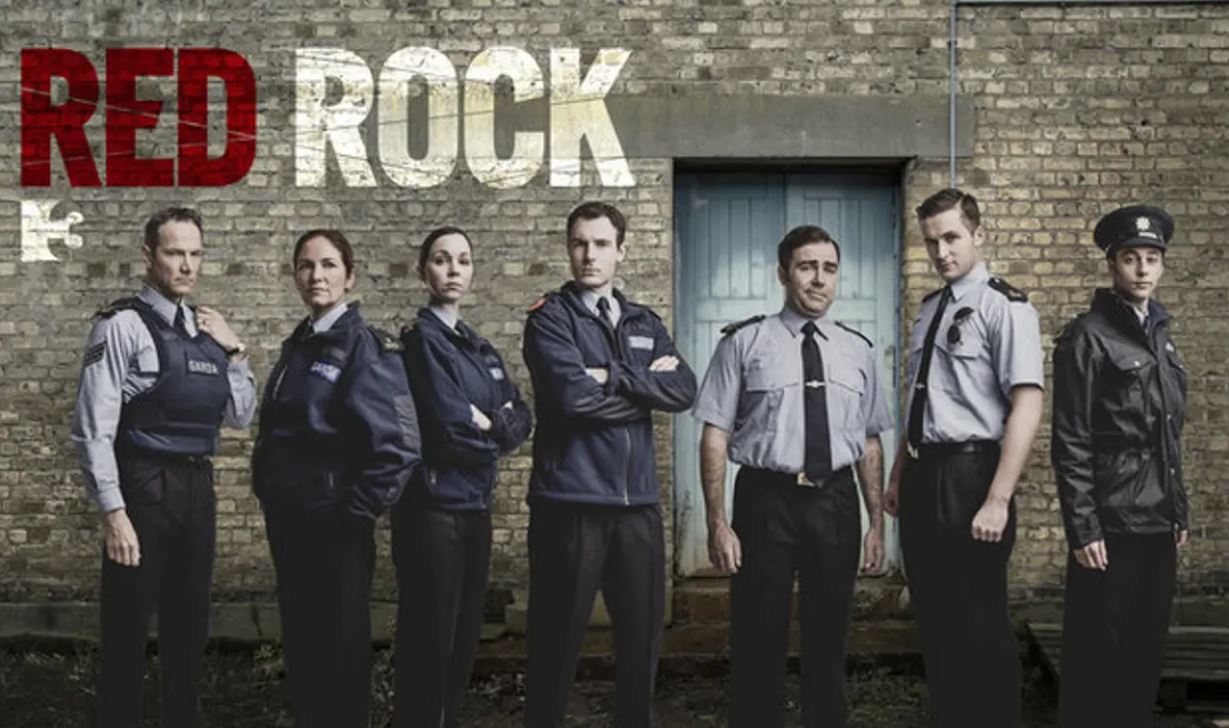 Red Rock – Ireland – 2015 to 2020 – Set in the fictional seaside town of Red Rock (often filmed in Howth or Dún Laoghaire), this crime drama follows the activities in and around the local Garda Station. Sadly, some seasons have become unavailable within the last year or so. Stream it HERE on Amazon.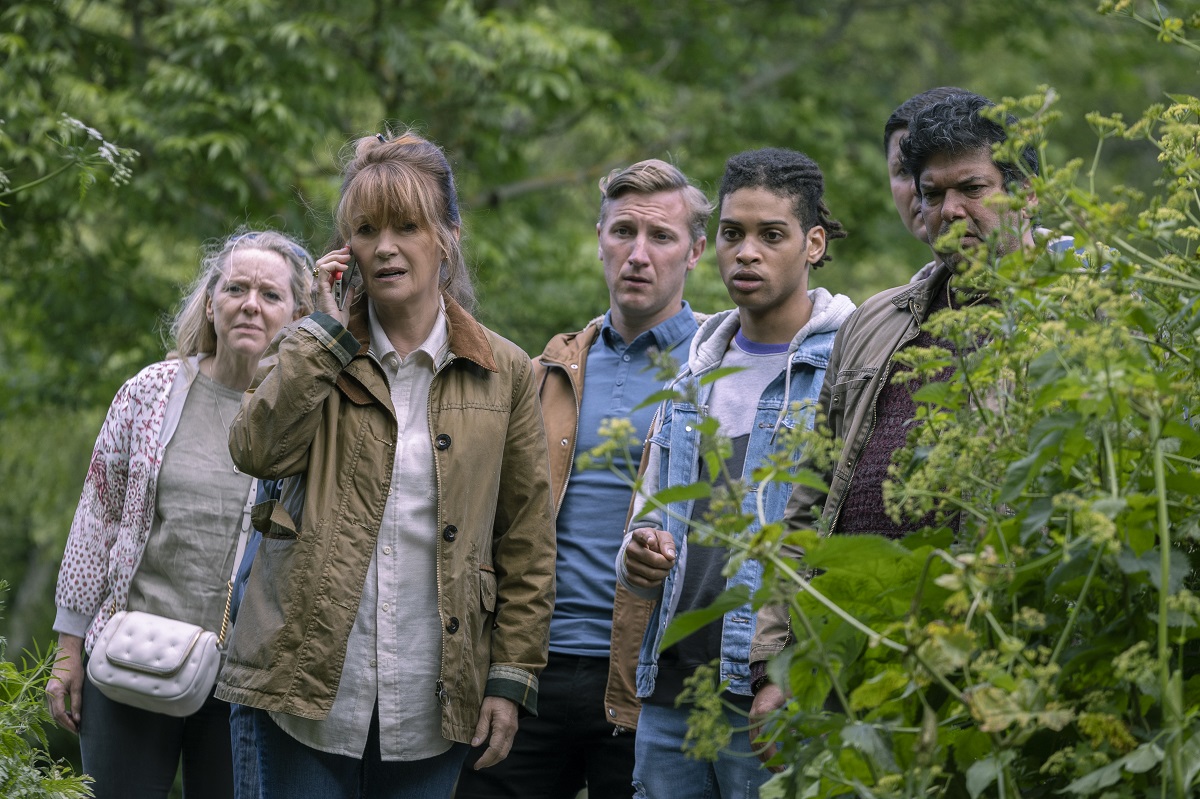 Harry Wild – Ireland – 2022 – Jane Seymour (The Kominsky Method) stars in this series about a recently retired English professor with a knack for investigation and a tendency to interfere in her police detective son's cases. A second season is expected, hopefully in 2023. Stream it HERE on Acorn TV.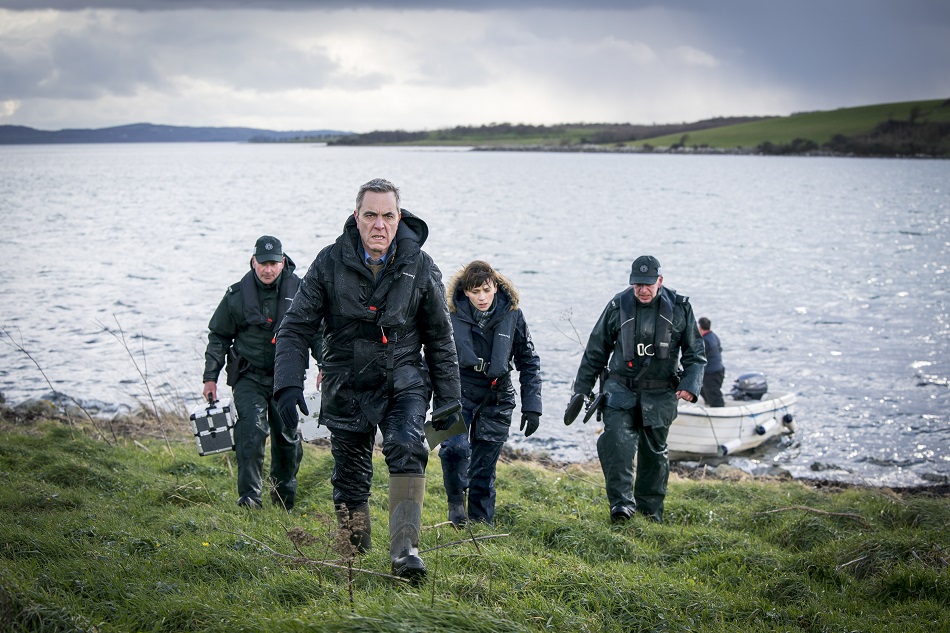 Bloodlands – 2020 to present – Produced by Jed Mercurio (Line of Duty), this series begins when an expensive car is pulled out of the water with a suicide note but no body. James Nesbitt (Cold Feet) stars as Northern Ireland police detective Tom Brannick, who instantly sees a connection to a cold case. A second season was released in late 2022 (early 2023 in the US). Stream it HERE on Acorn TV.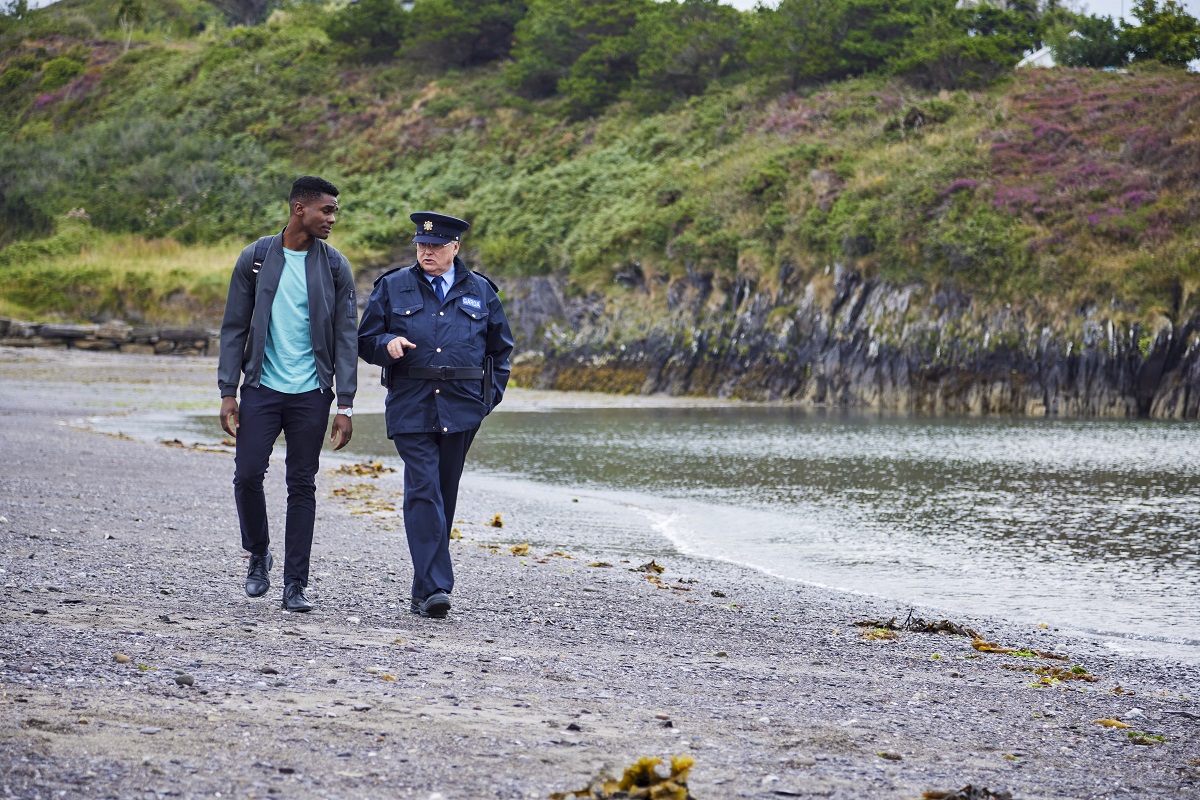 Holding – 2022 – Based on TV presenter Graham Norton's novel of the same name, Holding takes place in the sort of tiny Irish town where nothing much ever happens – until it does. When human remains are found buried on a farm, police sergeant PJ Collins (Conleth Hill) suddenly finds himself with a real crime to solve.
As he investigates the case, the secrets of townspeople start to emerge, and PJ will have to come to terms with his own demons. The series also features Charlene McKenna (Bloodlands) and Siobhan McSweeney (Derry Girls). Stream it HERE on Acorn TV.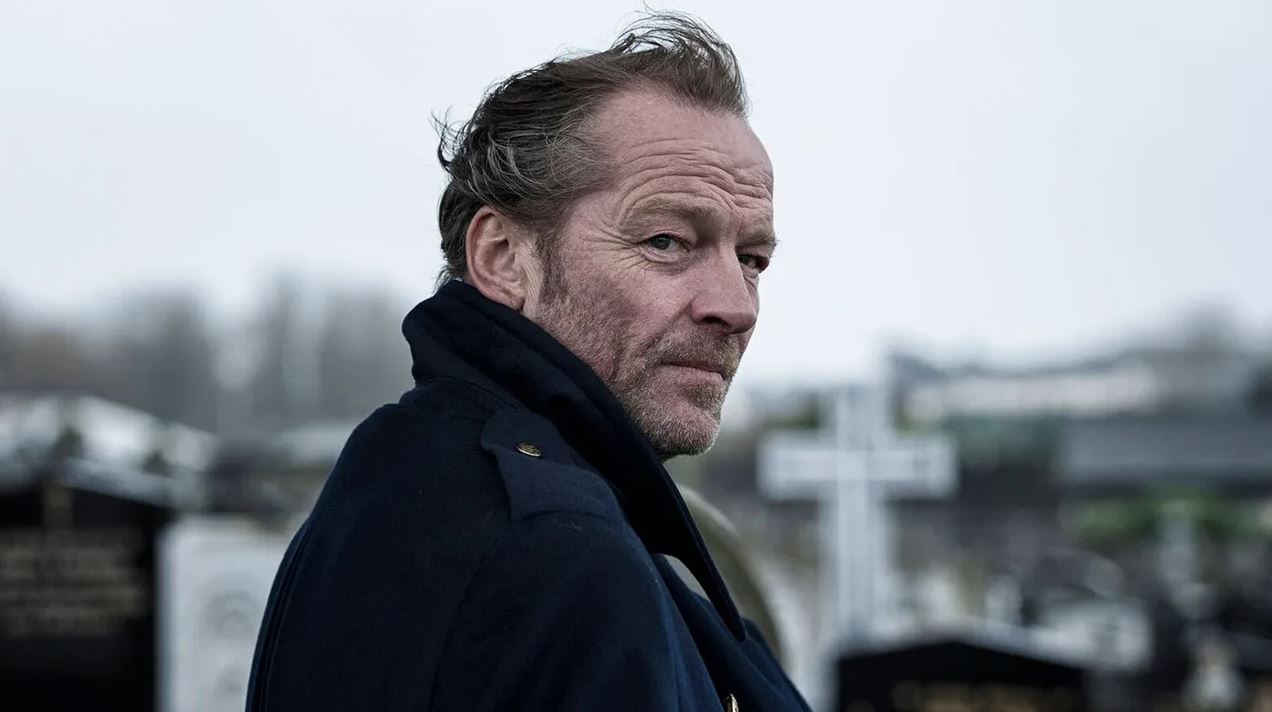 Jack Taylor – Ireland – 2010 to 2016 – Resistant to rules, ex-cop Jack Taylor becomes a private investigator after losing his job with the Guards. Iain Glen (Game of Thrones) stars in this series set against the city of Galway. It's based on a series of novels written by Ken Bruen. Stream it HERE on Acorn TV.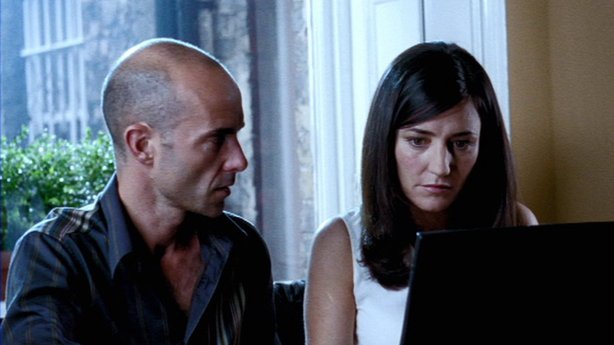 Proof – Ireland – 2004 to 2005 – When an investigative reporter finds a connection between a local thief's murder and a corrupt accountant's death, he soon finds himself deeply involved in the middle of a scandal involving human trafficking, politics, and high finance. Finbar Lynch (Breathless) and Orla Brady (The South Westerlies, Eternal Law) star. Stream it HERE on Freevee.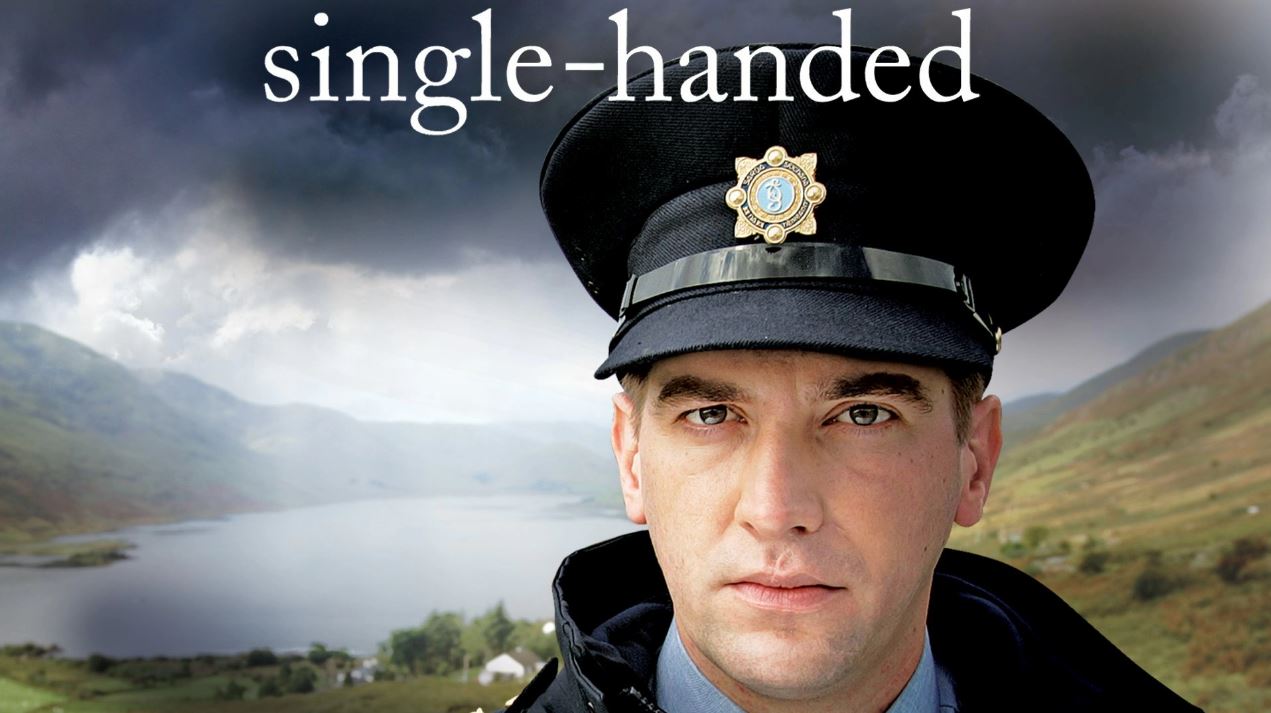 Single-Handed – 2007 to 2010 – Ireland – Jack Driscoll is transferred back to his hometown to take over the Garda Sergeant role his father left. The series was filmed in Connemara in County Galway, and at least some of the series was inspired by real Garda corruption that occurred in County Donegal. Stream it HERE on Acorn TV.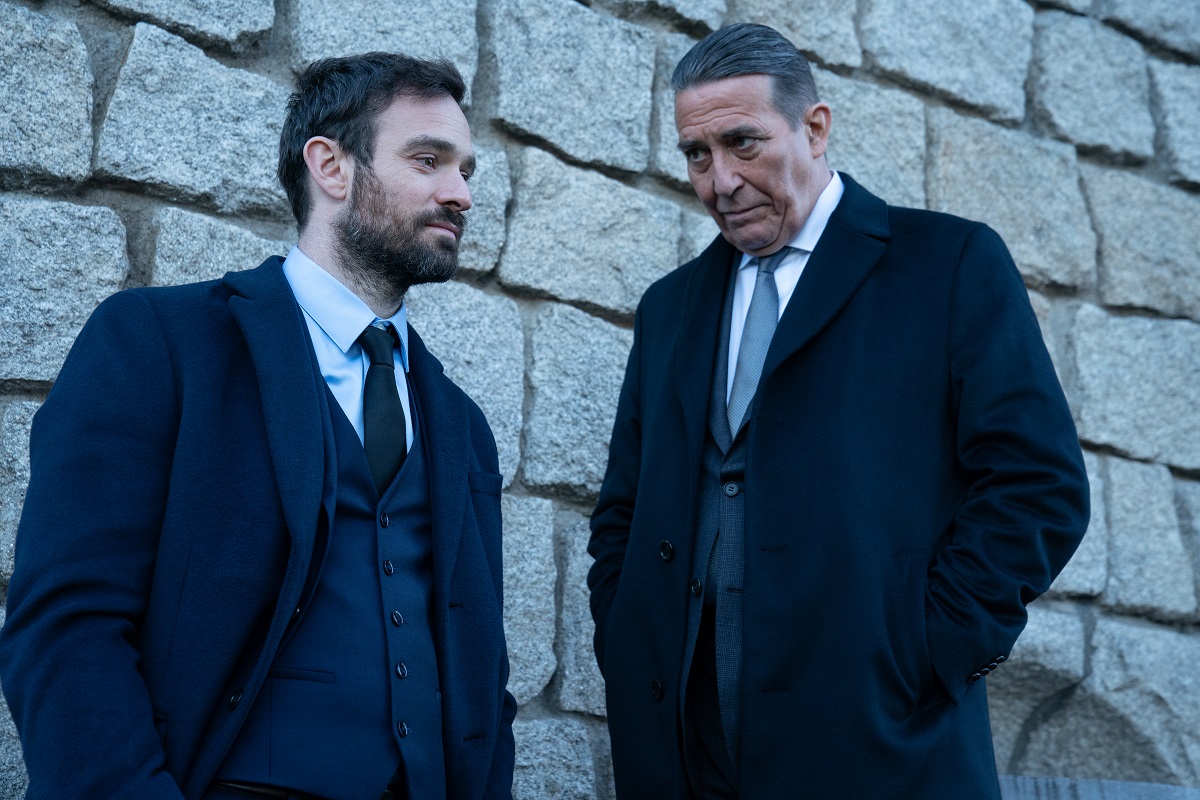 Kin – Ireland – 2021 – A small but close Irish crime family goes up against a powerful drug cartel. Wildly outnumbered, out-financed, and out-gunned, they'll have to hole up in Dublin as their friends and associates are targeted. Will their family ties be enough to help them pull through it?
The series stars Charlie Cox (Daredevil, Boardwalk Empire), Clare Dunne (Herself), Aidan Gillen (Game of Thrones), and Ciarán Hinds (Game of Thrones, The Terror). Stream it HERE on AMC+.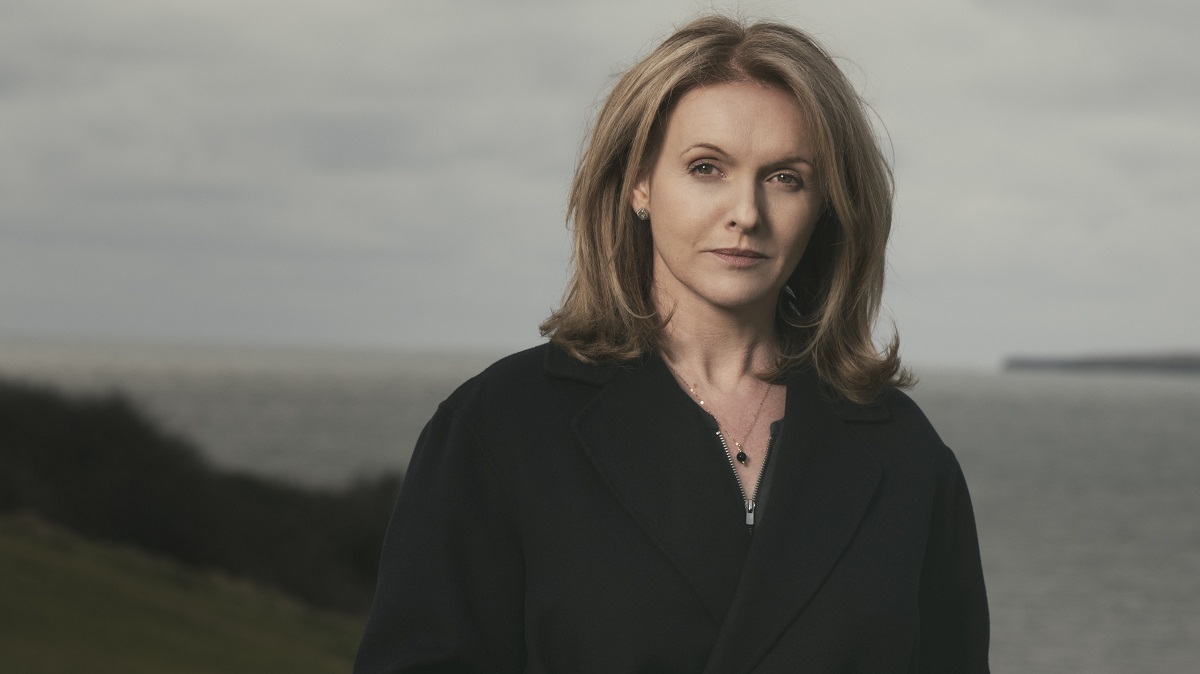 Smother – Ireland – 2021 to present – Dervla Kirwan (Ballykissangel) stars in this thriller about a woman whose husband is found dead beneath a cliff after a family party. When she starts to investigates, she learns things she might have been happier not knowing.
The series is set along the coast in County Clare, Ireland, and though you can only stream the first season for now, a second season premiered in Ireland in January 2022, and the series has been renewed for a third season to air in 2023. Stream it HERE or on Peacock.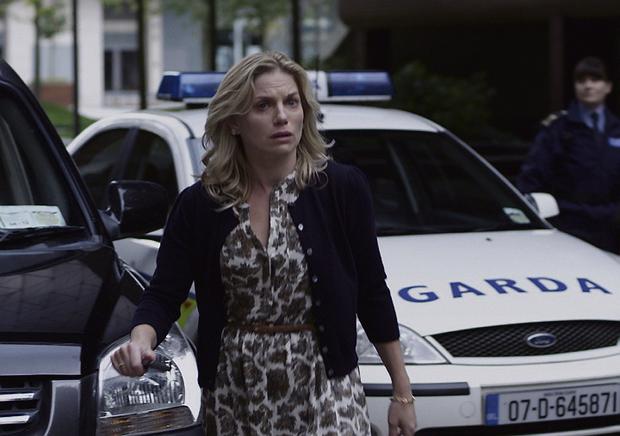 Amber – Ireland – 2014 – This crime drama follows a Dublin family whose teenage daughter disappears after her father drops her off near a friend's house. You can stream this one for free on: Tubi, Pluto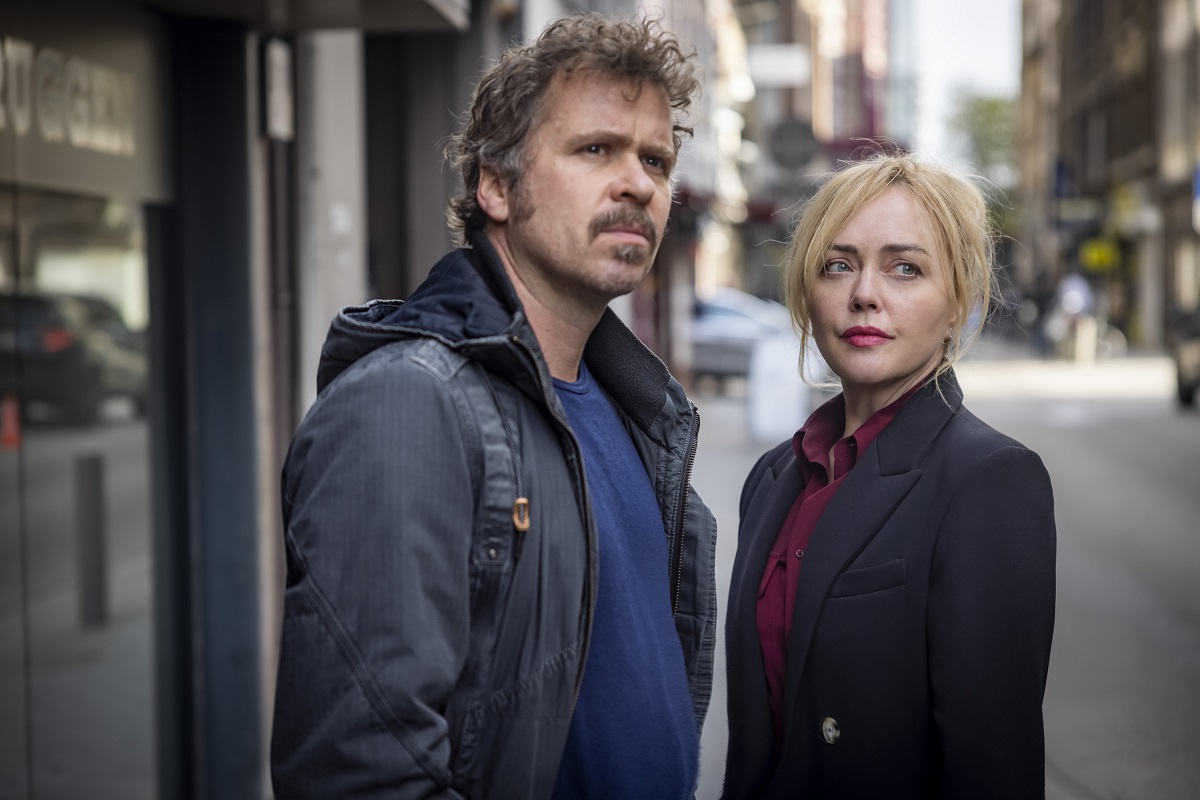 Hidden Assets – Ireland – 2022 – Set in County Clare, Ireland and the Belgian diamond capital of Antwerp, this series follows the action after a routine raid uncovers a link between a wealthy Irish family, a stash of rough diamonds, and a number of bombings in Belgium. The series will star Angeline Ball (Keeping Faith), as DS Emer Berry, along with Simone Kirby (His Dark Materials) and Peter Coonan (Cold Courage). Premieres April 18th, 2022 on Acorn TV.
Irish Language Irish Mysteries & Crime Dramas
While the shows mentioned above are all written and filmed in English, there are also a couple you can stream in Irish (aka Gaelic). Both of these shows are available via MHz Choice, a service that specialises in European, non-English programming. They also have loads of great French mysteries, too, if you're a person who speaks it or doesn't mind subtitles.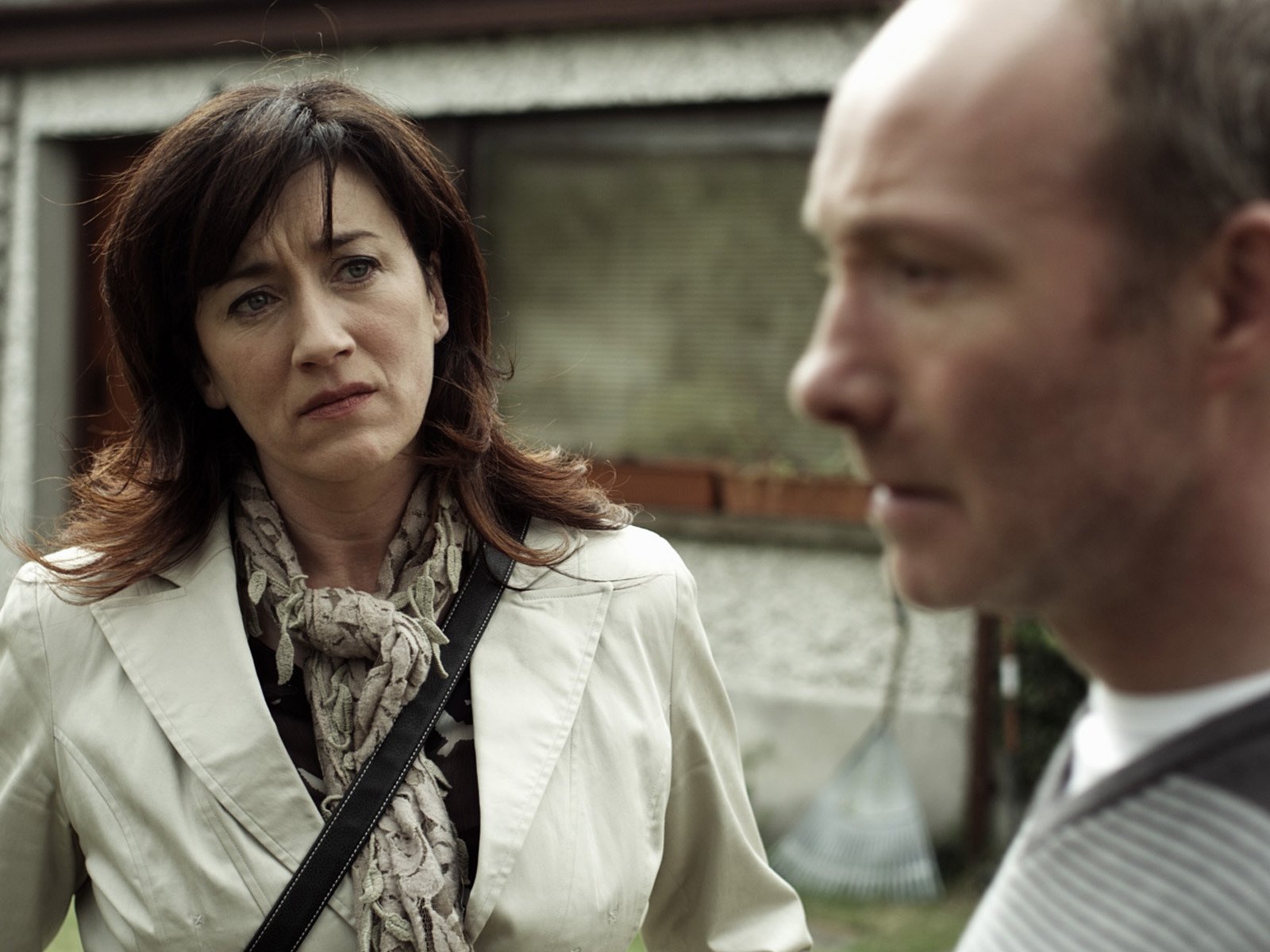 Corp + Anam
This gritty drama follows Cathal Mac Iarnáin, a TV crime reporter who single-mindedly pursues not just the story, but the story behind the story. His obsession is so focused that he misses out on the fact that crime is creeping ever closer to his own life. Watch it HERE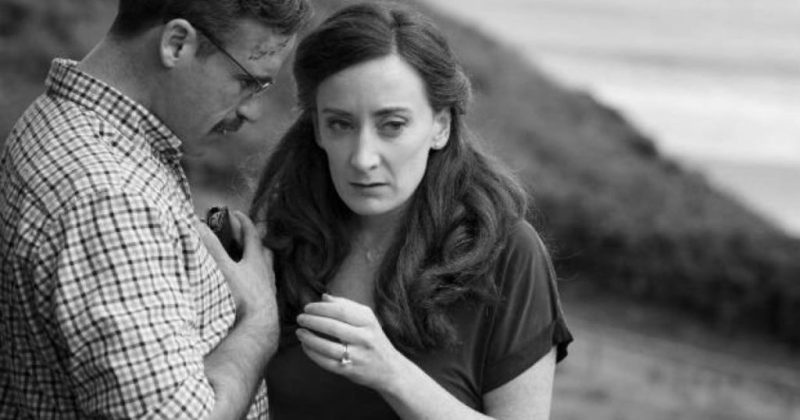 Grace Harte
This unusual three-part series is filmed in black and white, adding to the old-fashioned, creepy atmosphere. The series follows a passionless couple who run an old hotel on the west coast of Ireland. Life sort of meanders along until a stranger's arrival upends everything. Watch it HERE
What's Your Favourite Irish TV Mystery or Crime Drama?
Looking for more crime dramas from across the pond? Check out some of our other lists below:
Save it to Pinterest!