50+ Spooky British TV Shows & Movies to Watch this Halloween Season
In some cases, we earn commissions from affiliate links in our posts.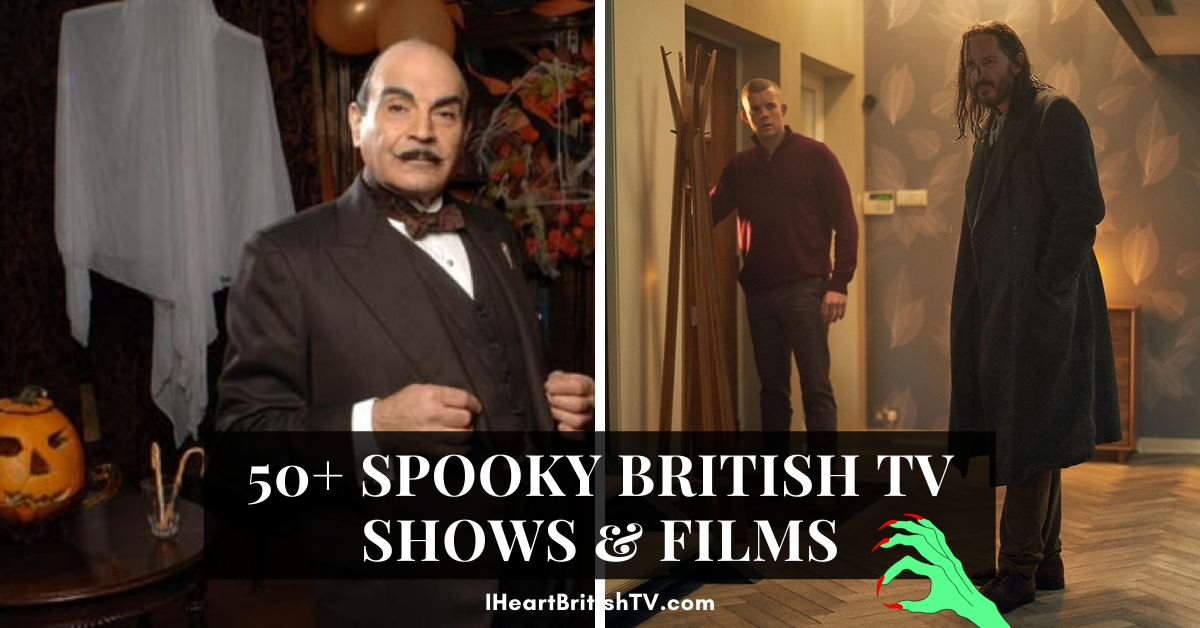 It's officially autumn now, and you know what that means – darkness creeps in a bit earlier, pumpkin-spiced things are showing up everywhere (in the US, anyway), and many of us start craving TV that's just a bit creepier than usual.
Luckily for us British-TV fans, the UK has produced a lot of spooky and supernatural content – the overwhelming majority of which is NOT the usual slasher fare you find in the US. I suppose that's no big surprise considering the UK effectively GAVE us Halloween (which evolved, at least in part, from the Gaelic Samhain festivals celebrated throughout Ireland, Scotland, and the Isle of Man).
On a side note, our sister site has a post on Halloween in the UK HERE. While an increasing number of Brits do celebrate (especially younger people and families), it's not nearly as big as it is in North America.
Because murder mysteries are a year-round thing in the UK (and because they seem to make up 40-50% of the UK's total television programming), I've left those out. This list is strictly for programs with witches, magic, ghosts, and other supernatural phenomena.
Some of the titles below are relatively rare, so they may only be available on Amazon UK (and often, Region 2 titles are cheaper there anyway so it's always worth checking). Remember that US residents can order from both regular Amazon and Amazon UK, but you WILL need a region-free DVD player to watch UK-purchased DVDs. The DVD players are available on Amazon US and eBay and you can usually find one for less than $50.
If you're looking for mysterious British movies, we also have lists of creepy and scary British films:
So, what's on our watchlist this Halloween season? Where to begin…
British TV Shows About Witches & Werewolves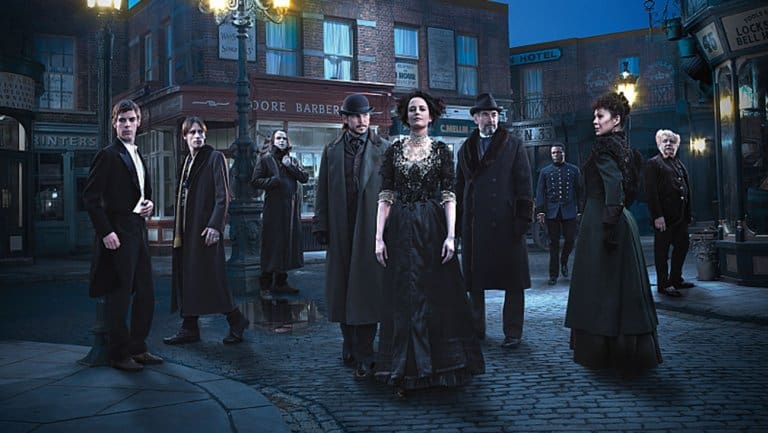 Penny Dreadful – This British-American horror series is set in Victorian London and features a number of ghastly, ghoulish characters from 19th century British and Irish fiction. Dracula, Van Helsing, Frankenstein, and Dr. Jekyll all appear. Streaming now on Showtime.
There's also Penny Dreadful: City of Angels. It's set in LA so it's not British – but it's a similar type of series. You can watch it HERE on Showtime.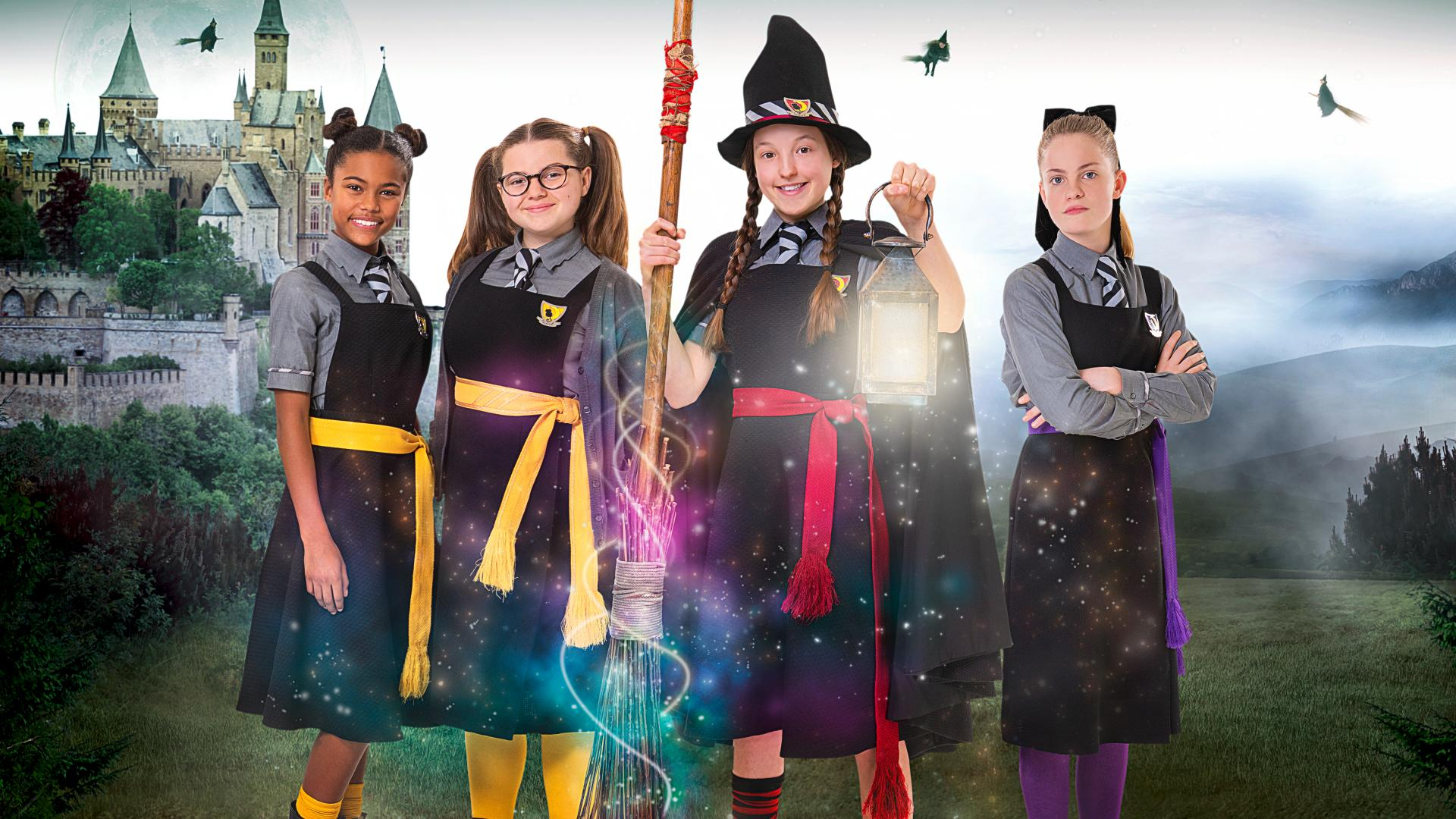 The Worst Witch – Mildred Hubble is a just a normal little girl living with her struggling mum – until a young witch flies into her balcony and changes everything. In no time, she's applying to witching school and fending off mean girls who also happen to have magical powers. Streaming now on Netflix.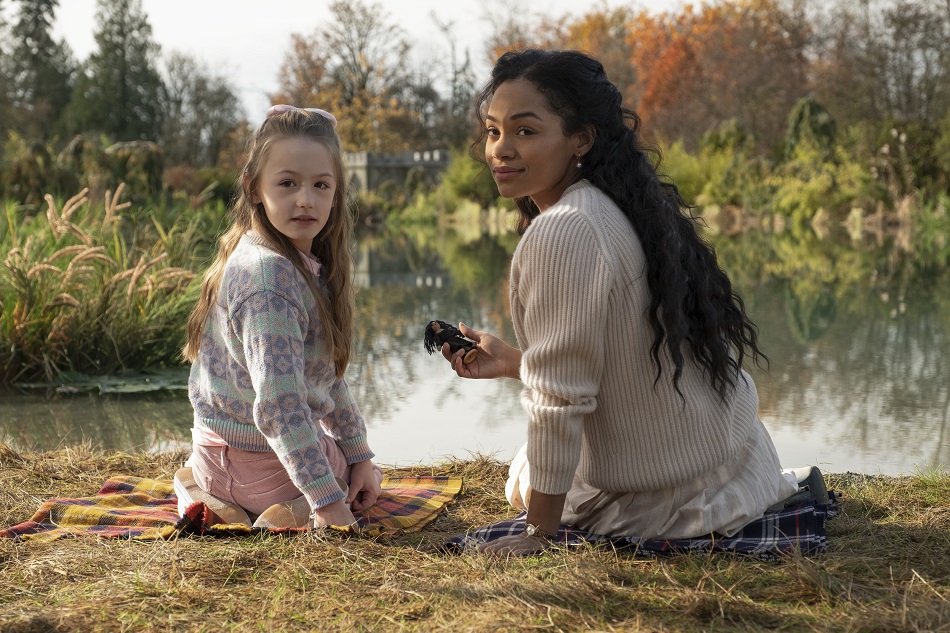 The Haunting of Bly Manor – Though this isn't a British production, it's based on the novella The Turn of the Screw, which was written by Henry James. He adopted England as his home and it's where he set the story. Streaming now on Netflix.
Lizzie Dripping – Back in the early 1970s, the BBC produced this curious show about a young country village girl and her possibly imaginary witch friend. This series is only available on UK-encoded DVDs (you can order them from Amazon UK, but you need a region-free DVD player to play them). Amazon DVD available HERE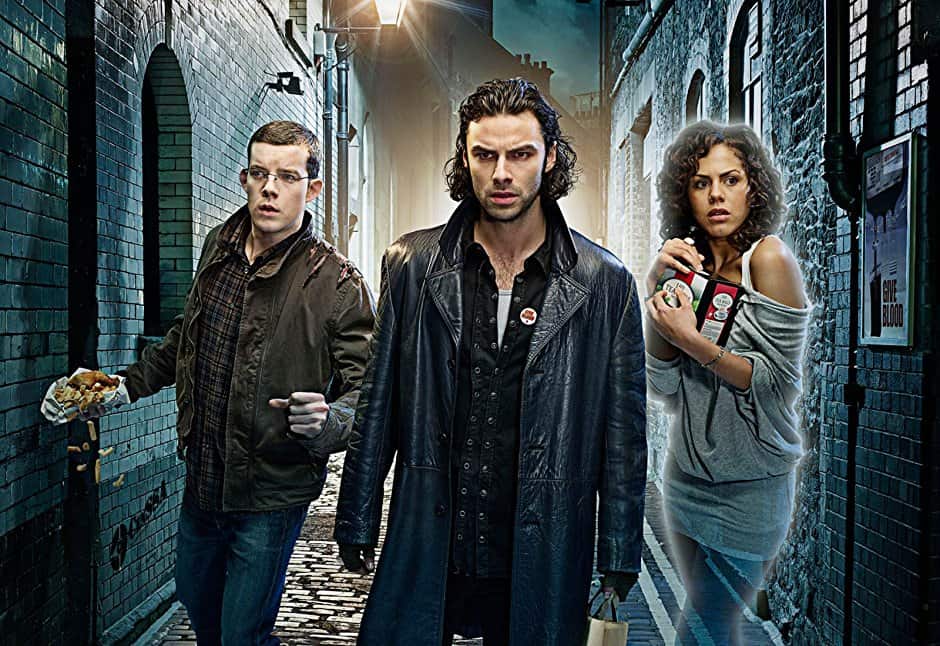 Being Human – Before the American version of Being Human, there was a British version. In the show, a werewolf, vampire, and ghost attempt to live together and get along. It doesn't always go well. Streaming on IMDb TV
Beasts – This supernatural anthology series was created in the 1970s and features six self-contained episodes of beastly horror – rats, witches, wolves, and…ghost dolphins terrorize the characters. Only available on Region 2 DVD (requires a region-free DVD player). DVD on Amazon UK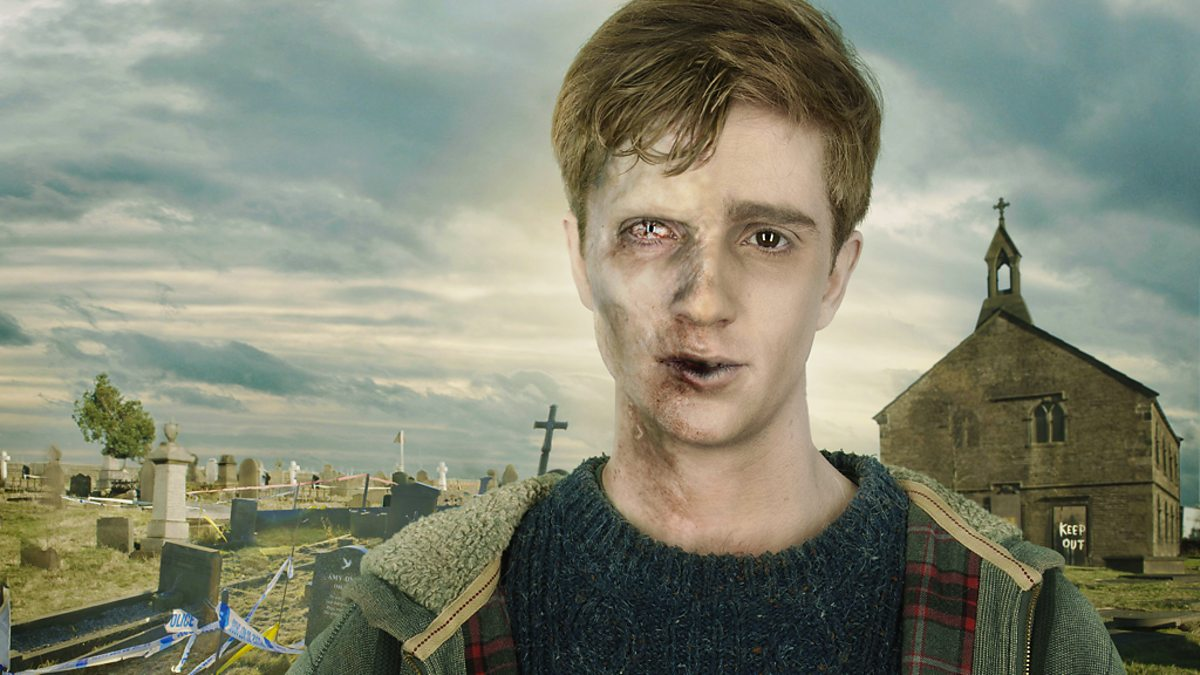 In the Flesh – After a zombie outbreak, the government creates a drug to subdue zombies and return them to normal. One of them, teenager Kieran Walker, receives treatment and is returned home to his sleepy Lancashire village. Streaming on Amazon | DVD on Amazon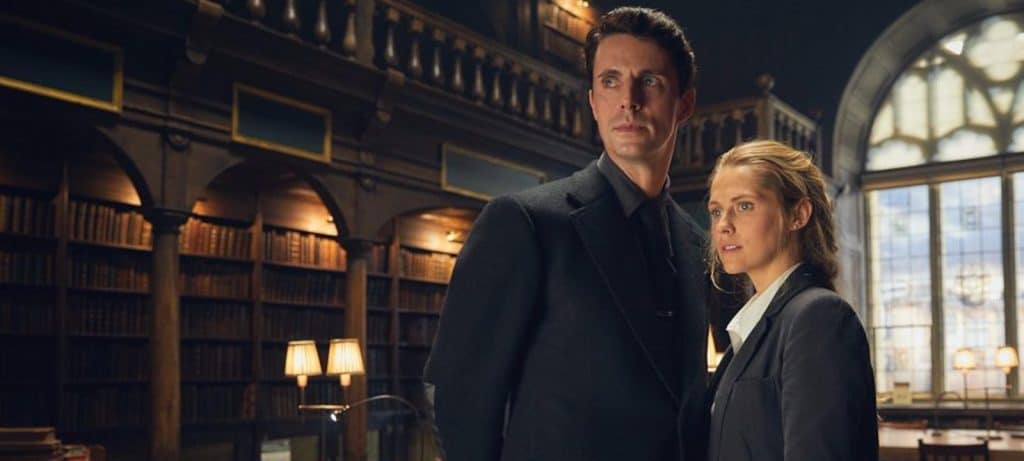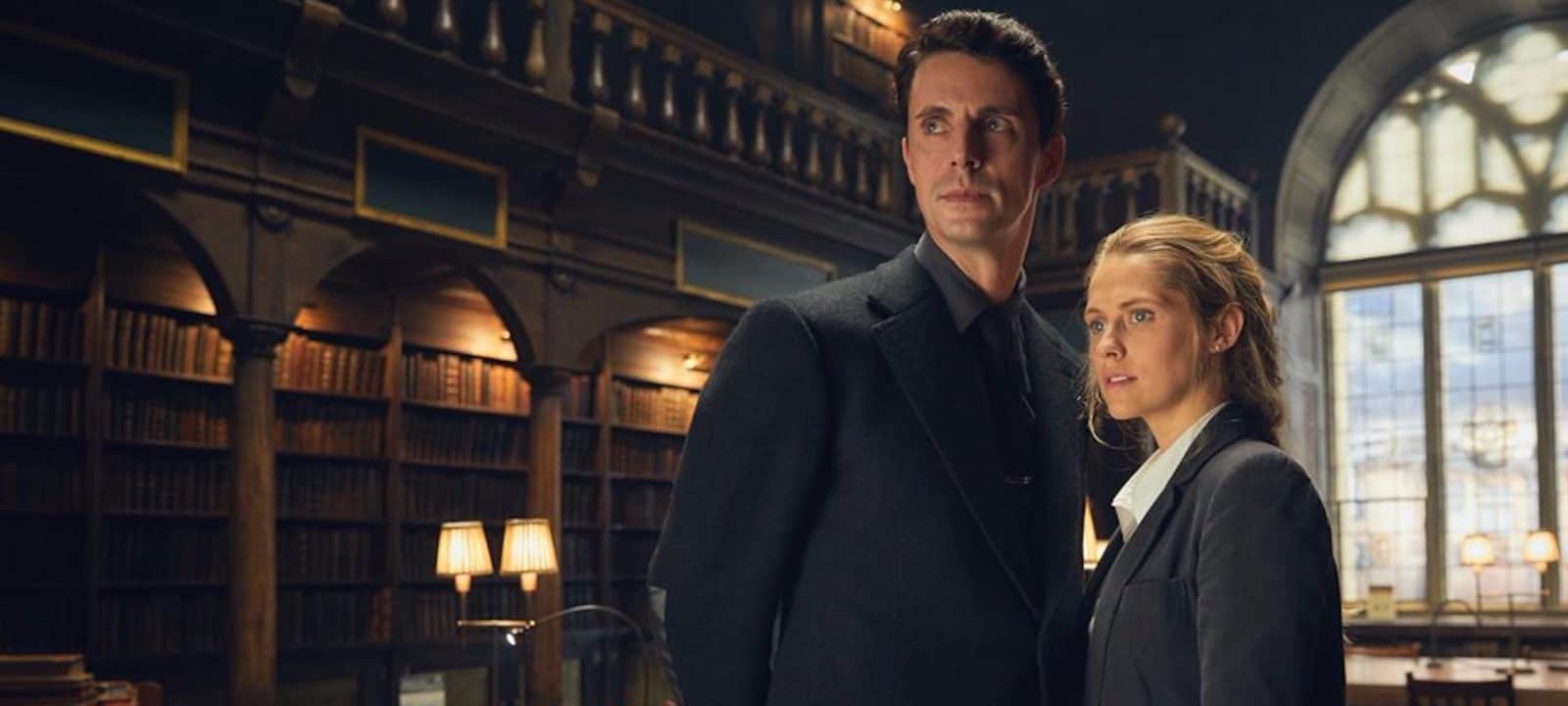 A Discovery of Witches – An academic and reluctant witch finds a mysterious manuscript in Oxford and realizes she can't deny what she is any longer. This tale of witches and vampires will soon have a third season. Stream it HERE
Witch's Daughter – An eccentric woman and her daughter live on the small Scottish island of Skua, but her husband is lost at sea. In her sorrow, she drowns herself – but shortly after, the lobsters keeping the island's trade alive suddenly disappear. The islanders blame the dead "witch" and punish her daughter, claiming she cursed the sea. Stream it on TUBI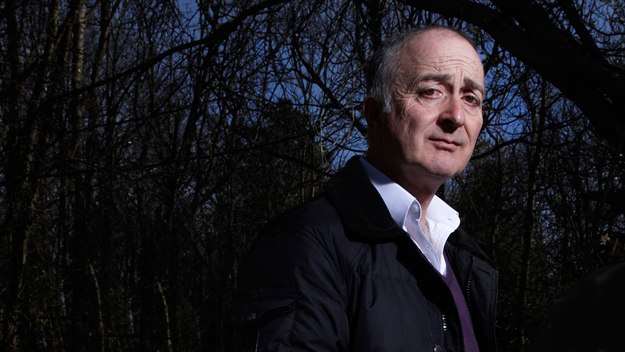 Tony Robinson's Gods & Monsters – Britain's history is full of witch hunts, exorcisms, and human sacrifices. Tony Robinson (Blackadder) takes a look at Britain's supernatural past. Stream it on Tubi | DVD
British Television Shows with Ghosts & Hauntings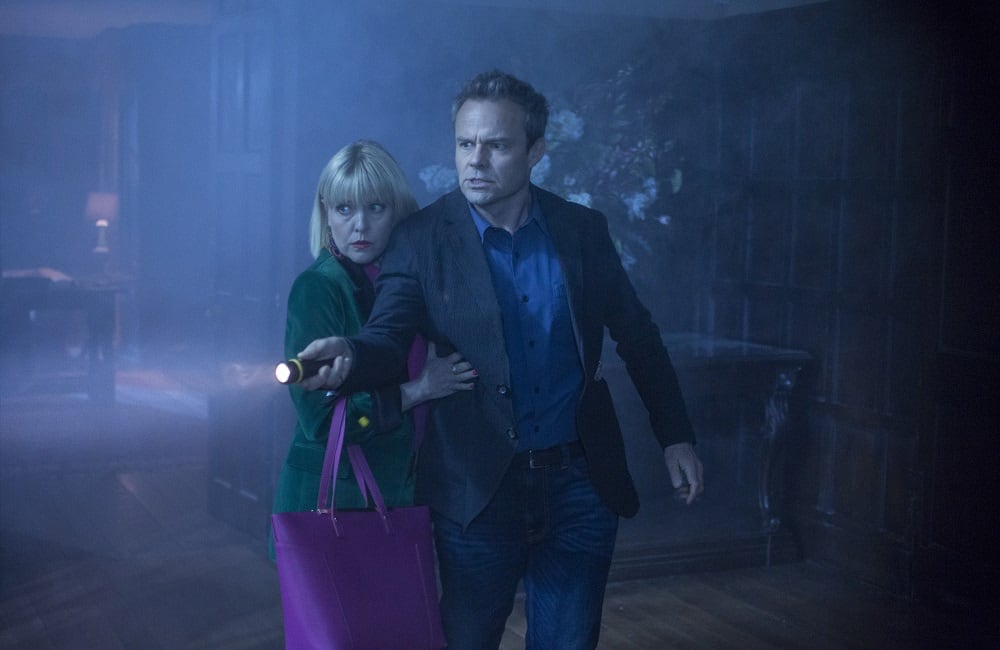 Agatha Raisin – Though not ALL of this Cotswolds-based cozy mystery series relates to ghosts and hauntings, there *is* an episode that involves a supposed haunting. It's an adaptation of M.C. Beaton's Agatha Raisin and the Haunted House novel, and you can watch it HERE on Acorn TV.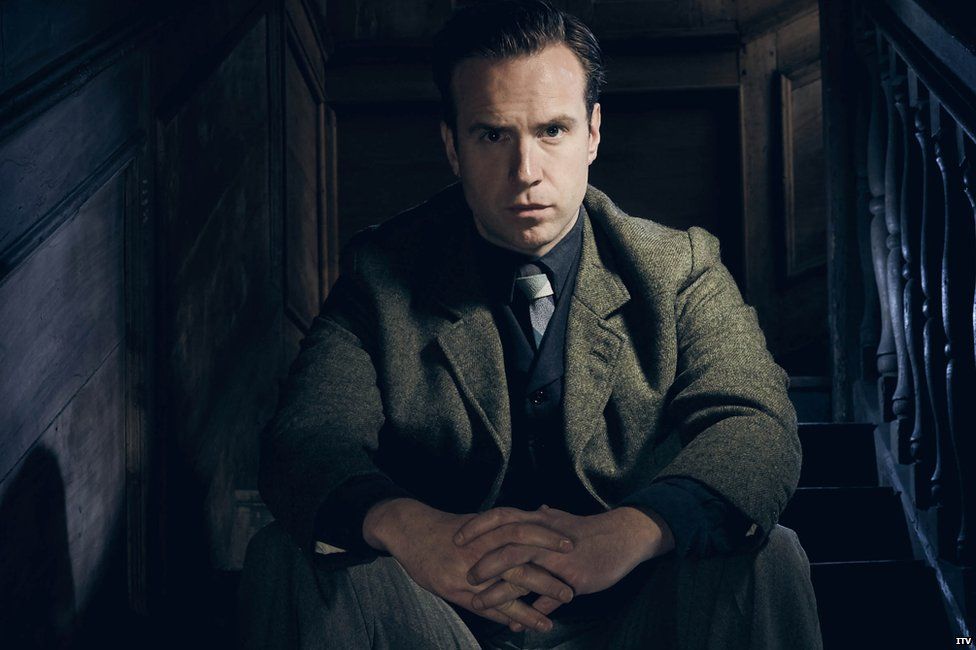 Harry Price: Ghost Hunter – Rafe Spall stars in this TV movie based on the real life British psychic researcher and ghost hunter who became famous for exposing and investigating supposed hauntings and spiritualists. Watch it HERE.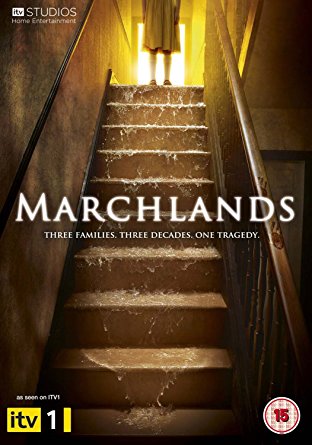 Marchlands – Jodie Whittaker (Doctor Who, Broadchurch) stars in this miniseries set in three separate points in time at one haunted house. Only available on Region 2 DVD (requires a region-free DVD player). DVD at Amazon | DVD at Amazon UK
Lightfields – Lightfields is a miniseries follow-up to Marchlands, this time starring Dakota Blue Richards (Endeavor, The Golden Compass) and Michael Byrne (Honest, Coronation Street), along with Kris Marshall (Death in Paradise). A tragic death in 1944 leaves a presence that affects all those who eventually live in the home. Only available on Region 2 DVD (requires a region-free DVD player). DVD at Amazon | DVD at Amazon UK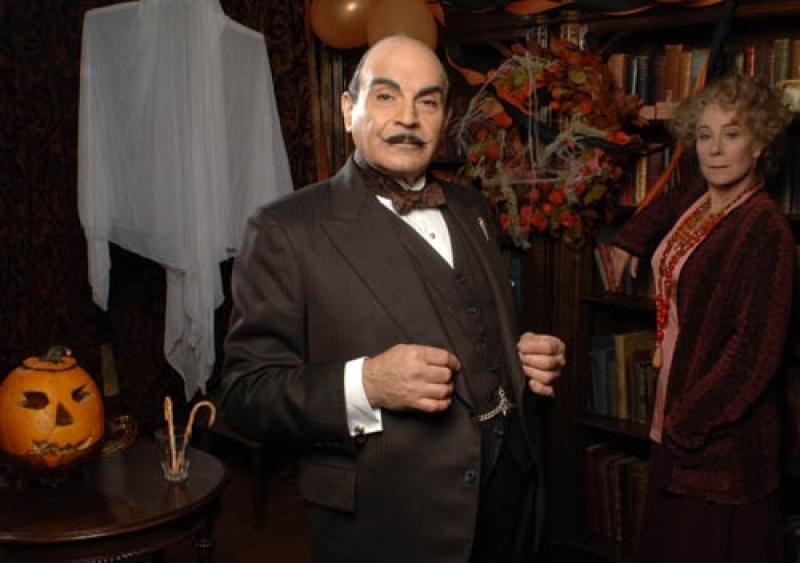 Poirot: Hallowe'en Party – This one's not really about witches and hauntings, but it IS about Halloween, so we're just going to slide it in here. During a village Hallowe'en party, a young girl claims to have seen a murder years earlier…and then she turns up dead in the apple bobbing bucket. Watch it HERE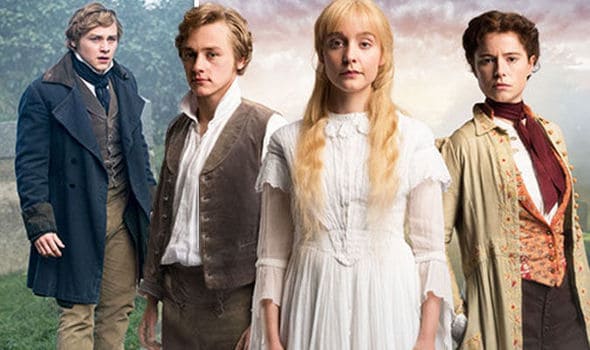 The Woman in White – After a young man encounters a ghostly woman in white on the side of a darkened road, his life is changed forever. This miniseries is based on the classic mystery novel by Wilkie Collins. Stream it HERE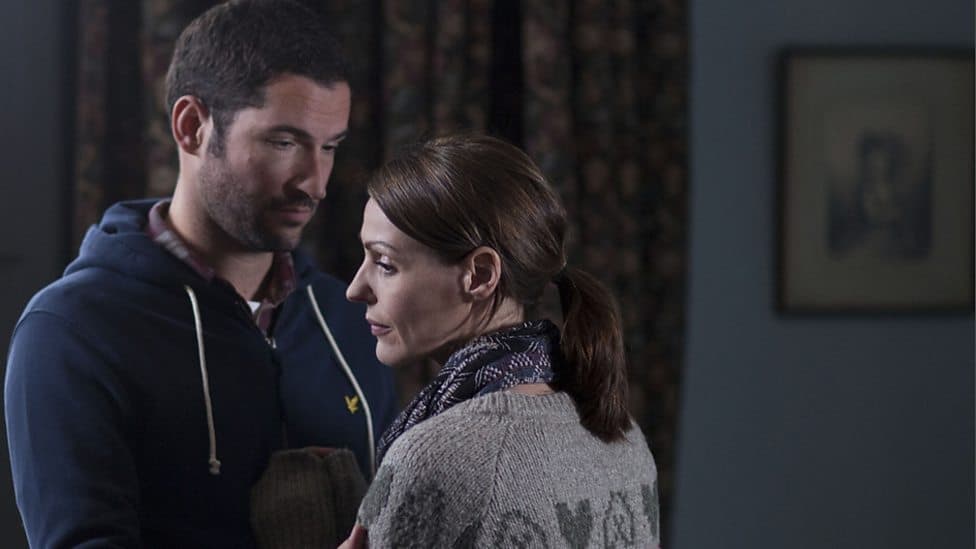 The Secret of Crickley Hall – After their young son goes missing, a couple escapes to Crickley Hall in an effort to rebuild their lives. Though it seems perfect at first, it doesn't take long before strange things begin to happen. Stars Tom Ellis (Miranda, Lucifer) and Suranne Jones (Doctor Foster, Scott & Bailey). Stream it HERE. You can also get it on DVD or even pick up the book.
Residue – In this show that blends sci-fi and the paranormal, we see a futuristic UK city under siege by some sort of ghostly phenomenon. Photojournalist Jennifer Preston (played by Natalia Tena of Harry Potter & Game of Thrones) is hindered by a government coverup as she tries to piece together what's happening. Also stars Iwan Rheon of Game of Thrones and Misfits. Stream it HERE.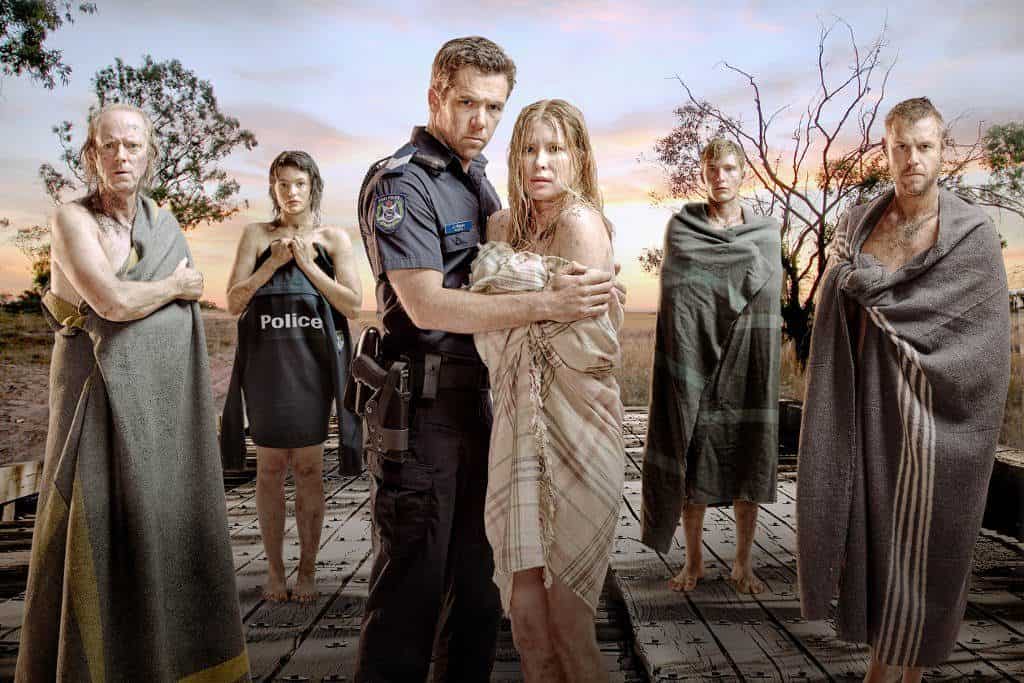 Glitch – This one's Australian, but we'll throw it in since it's part of the Commonwealth and definitely worth a watch. In this one, a small town police officer is called out to a cemetery where six people have risen from the dead. They seem to be in perfect health, with no memory of what happened. Streaming on Amazon US | Streaming on Amazon UK | Streaming on Netflix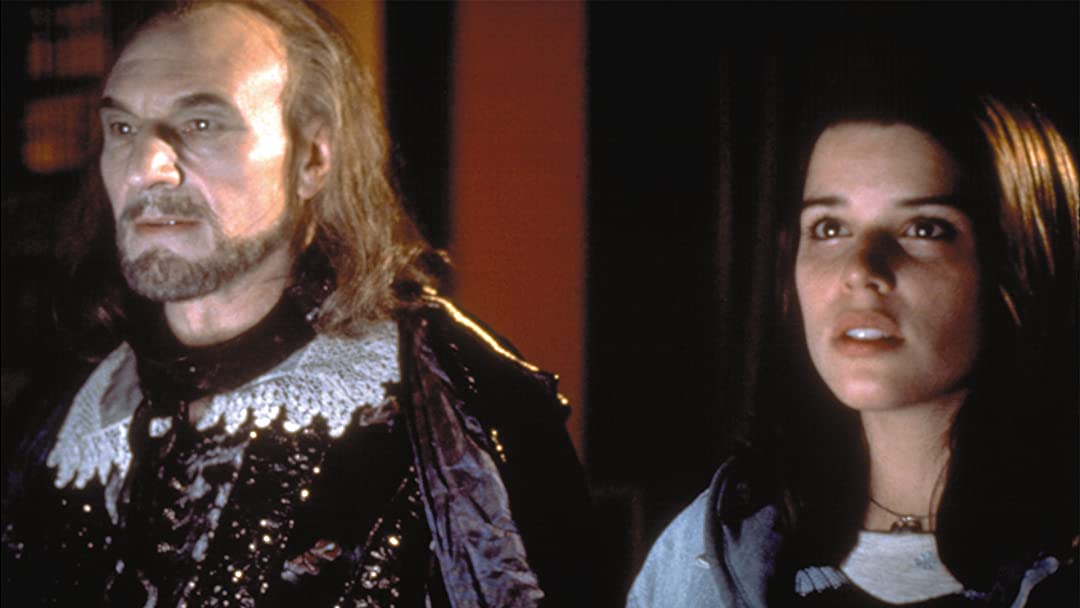 The Canterville Ghost – Based on a novella by Oscar Wilde, this one has been remade several times for film, television, and even radio. The Canterville Ghost tells the story of a family that moves to a castle haunted by the ghost of a dead nobleman, Sir Simon. Try as he might to scare them, the family refuses to be frightened and poor Sir Simon is utterly humiliated. Watch the 1996 version with Sir Patrick Stewart HERE.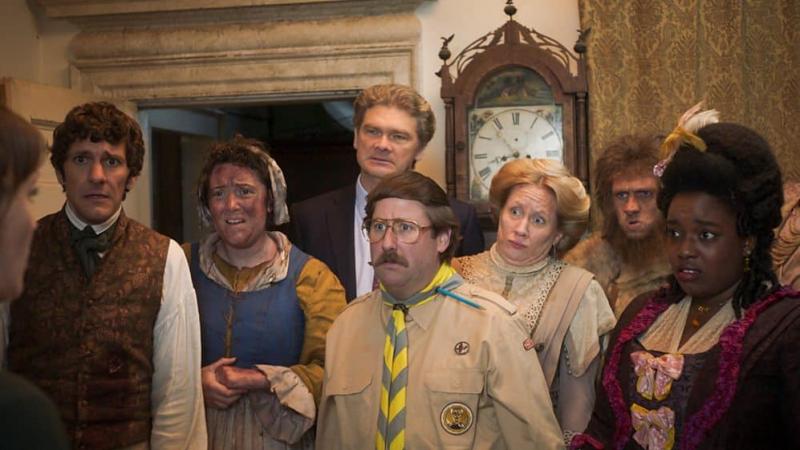 Ghosts – This 2019 sitcom sees a young couple moving into a dilapidated country house, only to find it's inhabited by several generations of surly ghosts. Unfortunately, a sizable mortgage taken out to fund repairs prevents them from moving, so they all have to learn to co-exist. You'll find it on HBO Max.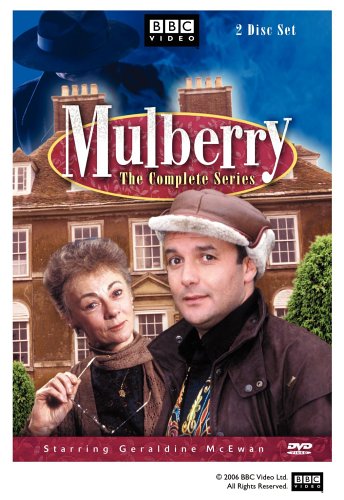 Mulberry – Mulberry is an apprentice to the Grim Reaper, and he's been sent to collect Miss Farnaby. Instead, he becomes a member of her staff and tries to help her enjoy whatever extra time he can win for her. Mulberry is only available on Region 2 DVDs (requires a region-free DVD player), and you can get it from Amazon or Amazon UK.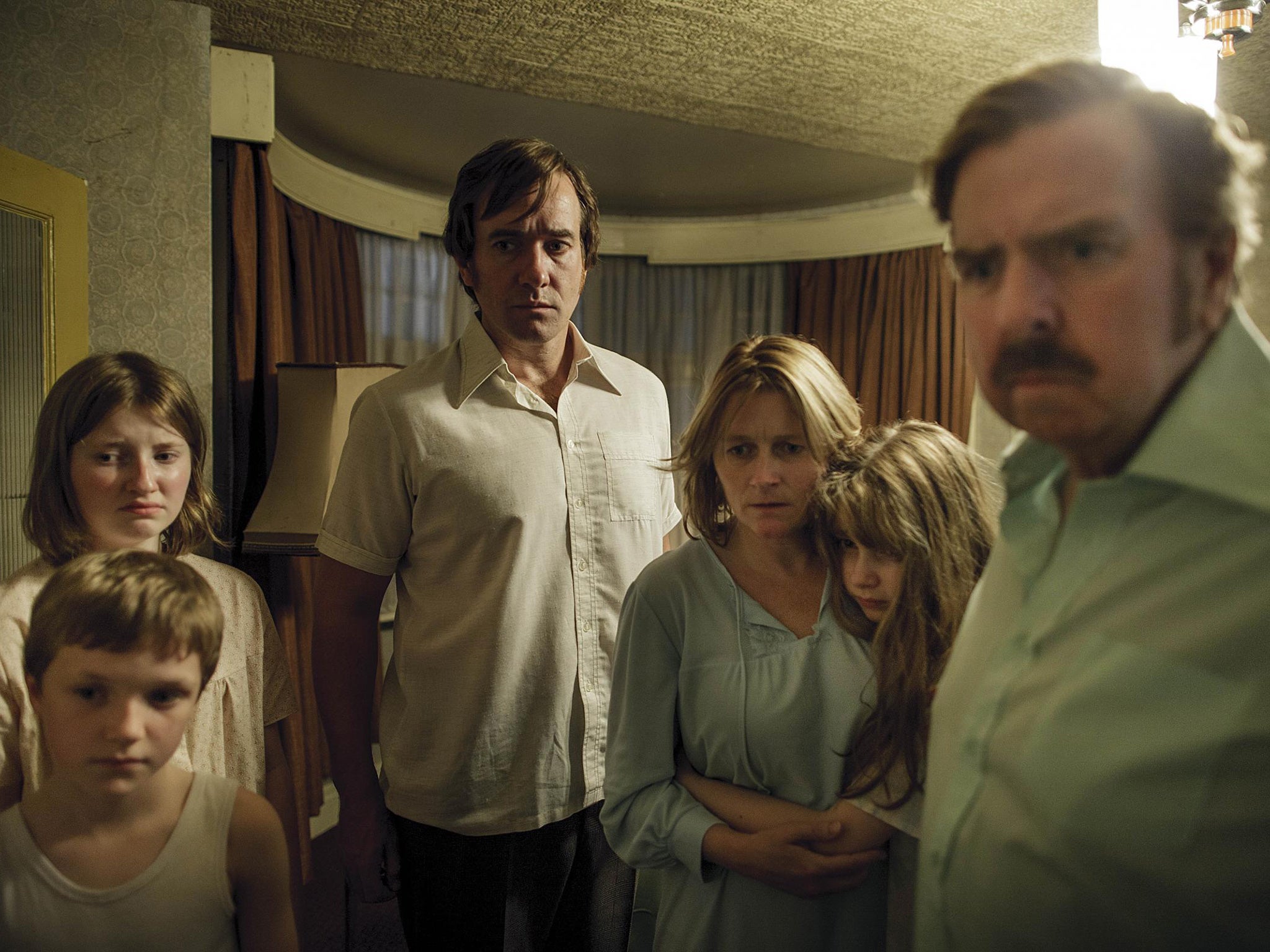 The Enfield Haunting – Set in 1970s, this miniseries takes you through the very strange events unfolding in an ordinary house in Enfield, North London. It's available on Region 2 DVD (which requires a region-free DVD player to play).
The Haunting of Radcliffe House – When a young family moves from London to the North York Moors to restore a large old Victorian estate, strange things begin to happen. 90 minute movie. DVD at Amazon | DVD at Amazon UK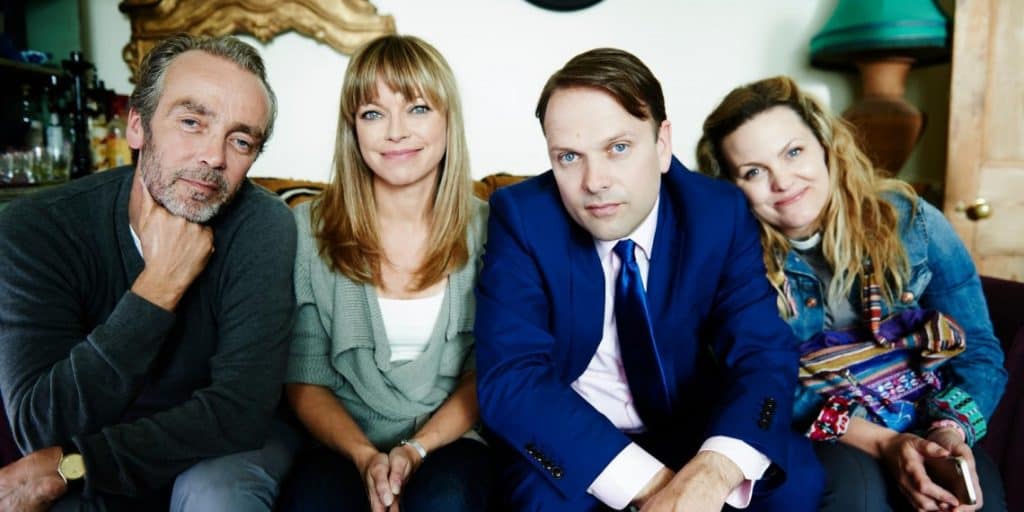 Marley's Ghosts – Sarah Alexander (Coupling, Jonathan Creek, The Worst Week of My Life) stars in this series about a recently widowed woman who can talk to the dead. Only available on Region 2 DVD (requires a region-free DVD player). Streaming HERE
The Ghosts of Motley Hall – This 20-episode 1970s children's series is about a deserted mansion populated by 5 argumentative ghosts. Only available on Region 2 DVD (requires a region-free DVD player). DVD at Amazon | DVD at Amazon UK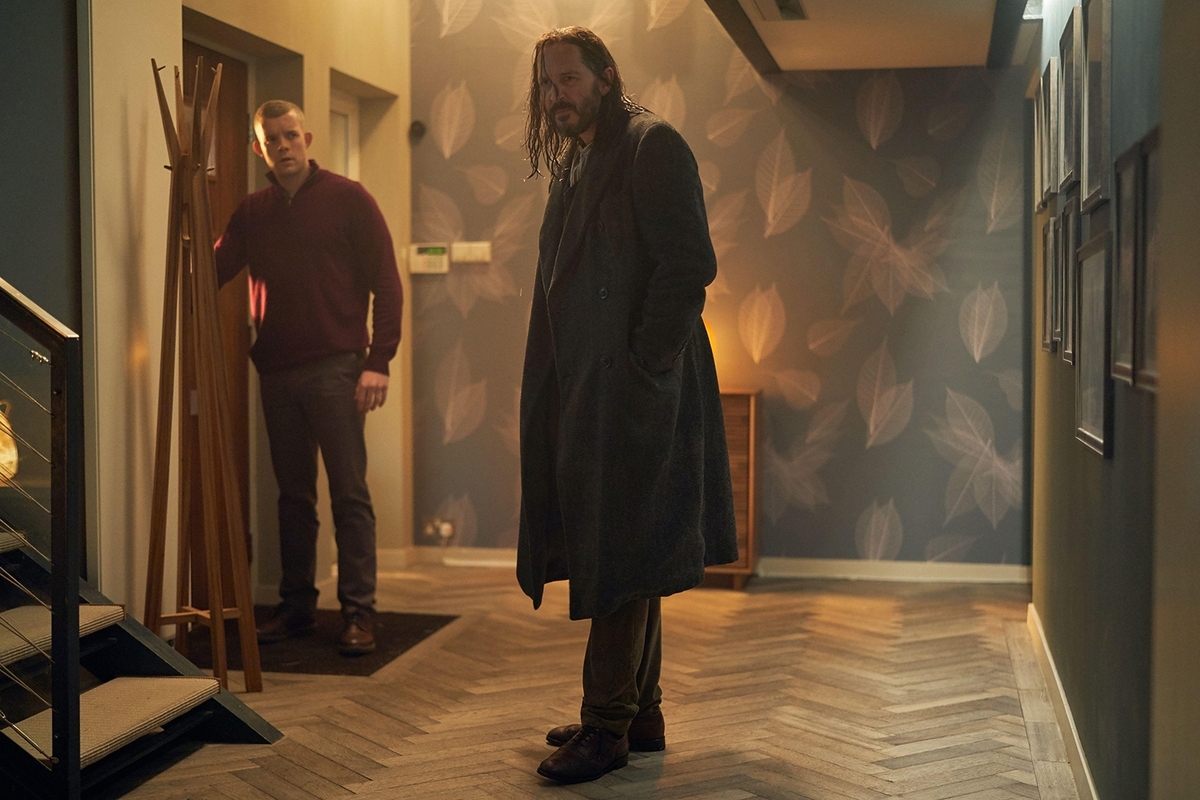 The Sister – Bertie Carvel and Russell Tovey star in this ultra-creepy 2020 miniseries about a man whose married life is disrupted when a man who was present at his darkest hour shows up on his doorstep. Watch it on Hulu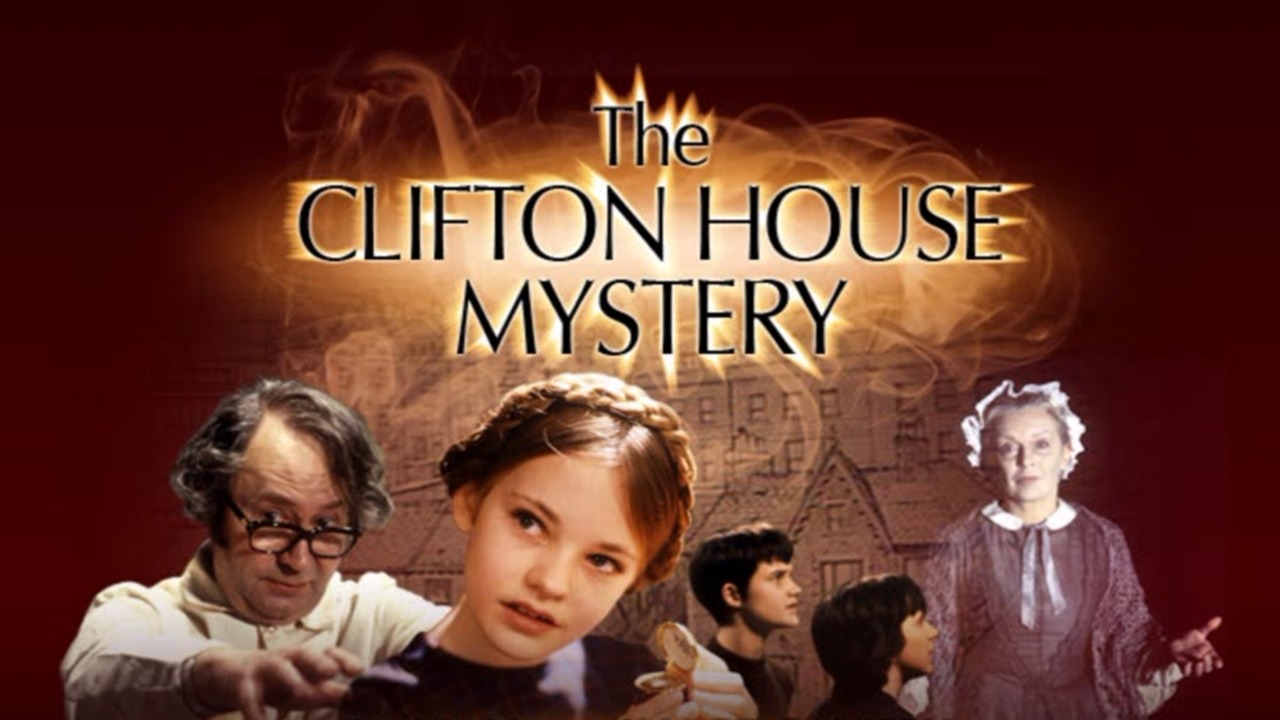 The Clifton House Mystery – When a family moves into an old home in Bristol, they discover a secret room with a skeleton. Peter Sallis (Wallace & Gromit, Last of the Summer Wine) appears as a ghost hunter hired to get rid of the spirits in this fun 1970s children's show. Only available on Region 2 DVD (requires a region-free DVD player). DVD on Amazon | DVD on Amazon UK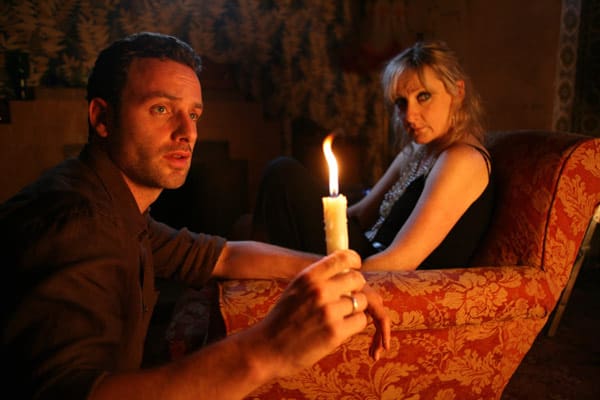 Afterlife – Before The Walking Dead, Andrew Lincoln starred alongside Lesley Sharp (Scott & Bailey, Paranoid) in this British series about a university lecturer who is skeptical about the paranormal until he meets a medium who changes his mind. Streaming on Amazon | DVD on Amazon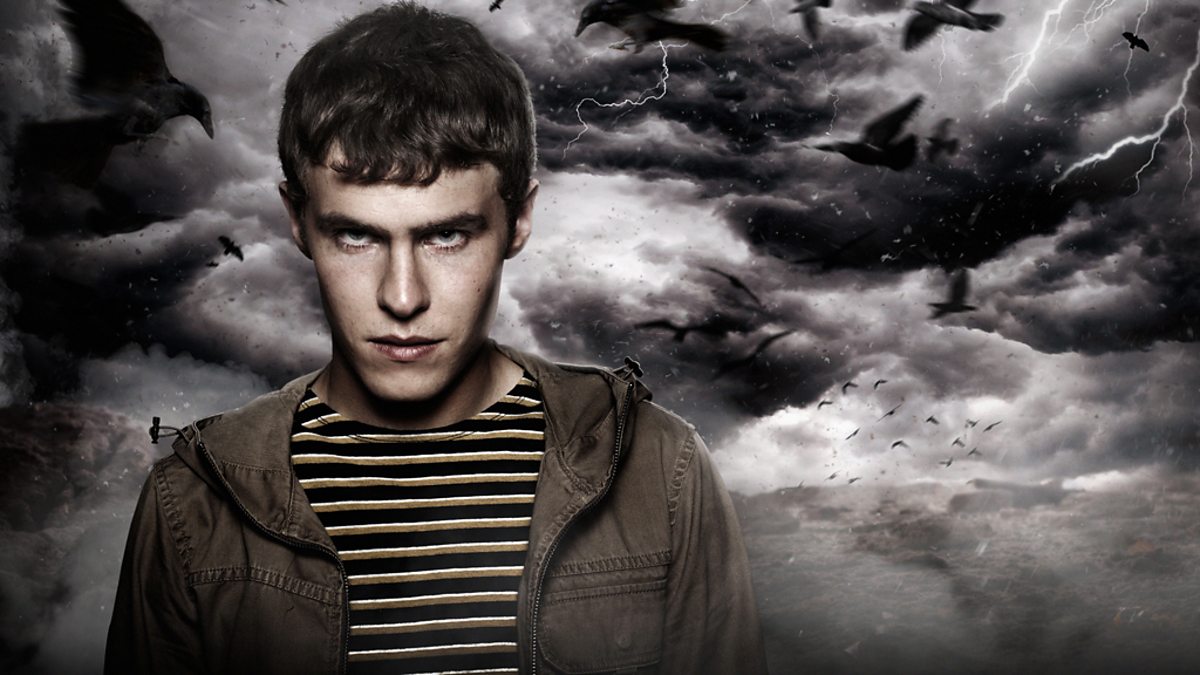 The Fades – A teenage boy is haunted by unexplained dreams, then he begins to see dead people haunting the earth. Look out for Tom Ellis (Miranda, Lucifer) in the role of Mark. Free streaming with Amazon Prime | HBO Max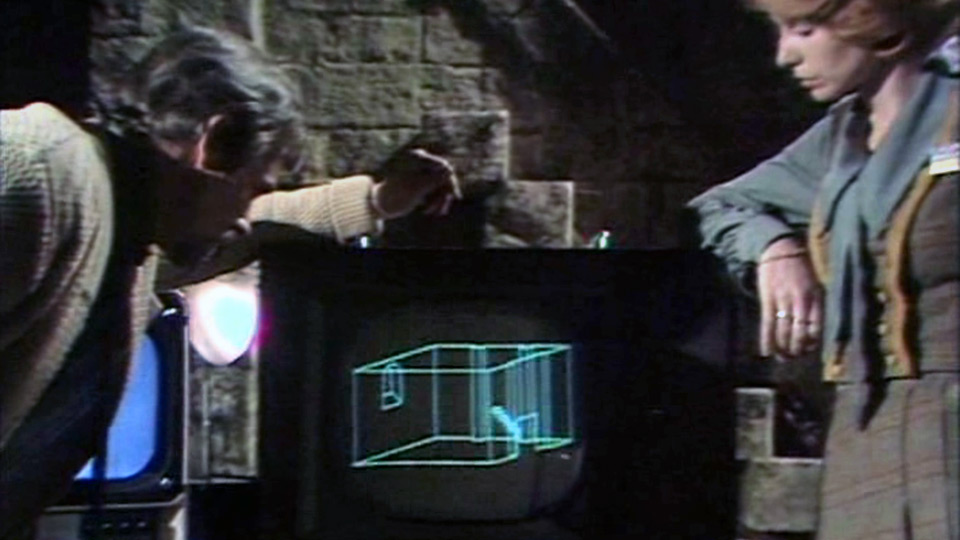 The Stone Tape – This sublimely creepy film blends science fiction and horror, following a team of scientists who move into a haunted Victorian mansion. Their efforts focus on figuring out whether the stones of the building are acting as a recording medium for past events (a "stone tape"), and they unwittingly let loose something much darker. Streaming Rental | DVD
Chiller – This ghostly anthology series features big name British actors in a variety of self-contained tales. Features Martin Clunes, Nigel Havers, and Sophie Ward, among others. DVD on Amazon | Streaming on Tubi TV | Streaming on IMDb TV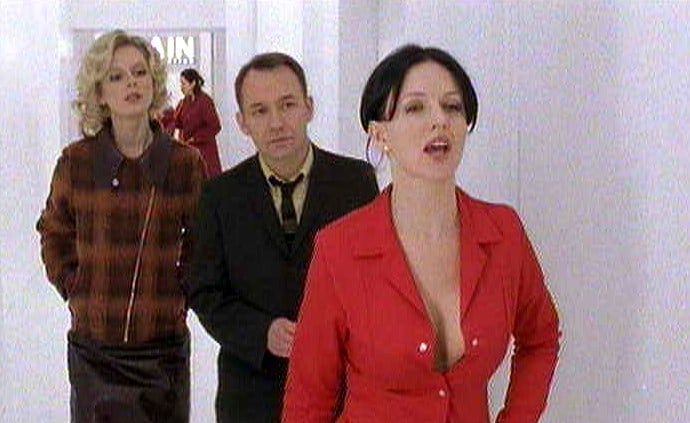 Randall & Hopkirk (Deceased) – This show was made once in the 1960s and again in the early 2000s, and features two detective partners, one of which is deceased. Only available on Region 2 DVD (requires a region-free DVD player). 1960s Edition on DVD | 2000s Edition on DVD | 1960s edition streaming
Nobody's House – Two children move into an old Victorian house with their parents, and only they can see its ghostly inhabitant. This series is only available on a UK-encoded DVD. You'll need a region-free DVD player to play it. DVD on Amazon UK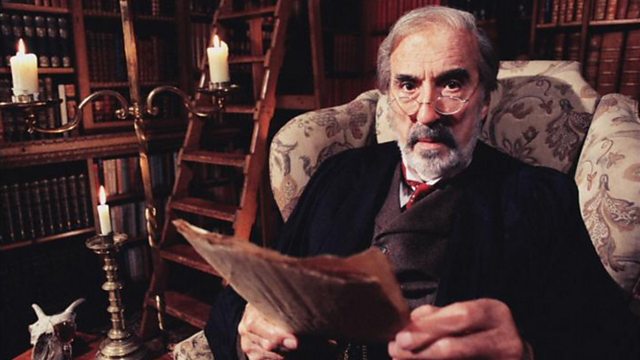 BBC's Ghost Stories for Christmas – There's a long tradition of telling spooky ghost stories at Christmas, and the BBC has, in many years, created spooky films for that purpose. This DVD set gathers up more than 13 hours of ghostly tales ranging from the 70s to the early 2000s. Many, but not all, are based on the stories of M.R. James.
In late 2021, BritBox added the entire Ghost Story for Christmas collection to their platform. You can read descriptions for the episodes HERE.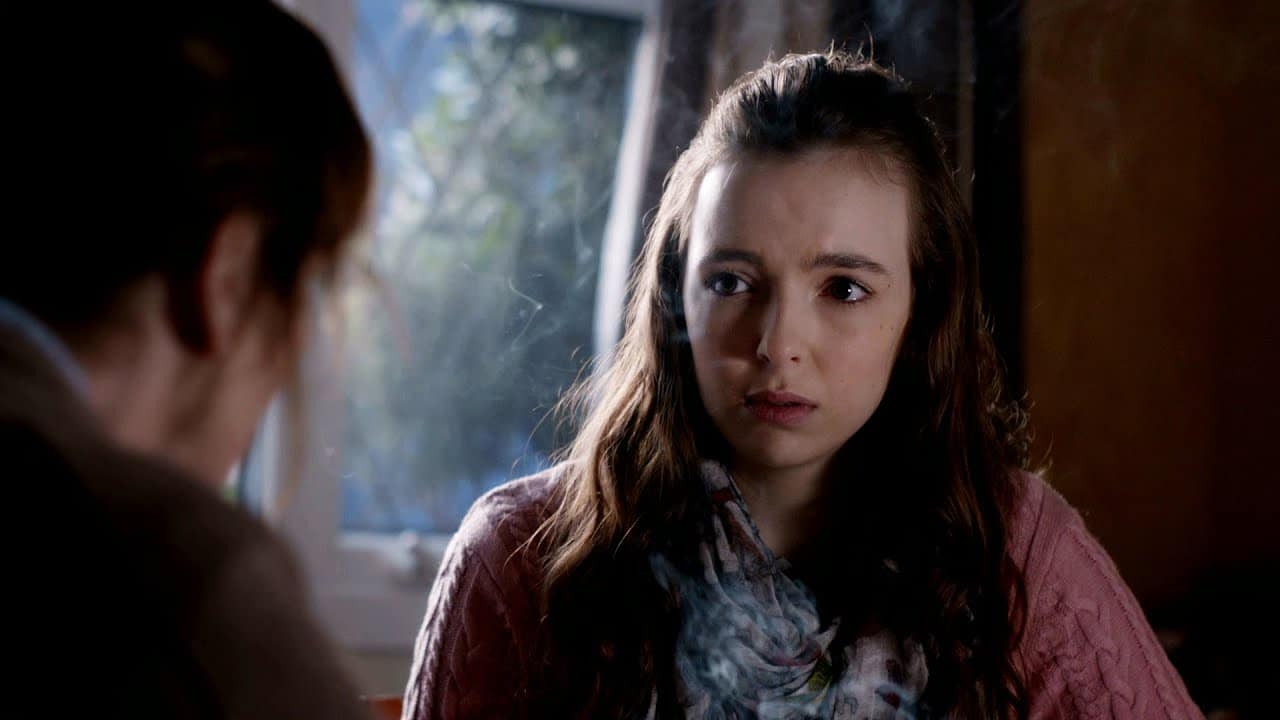 Remember Me – Michael Palin stars in this miniseries about a pensioner who stages a fall in his creepy Yorkshire home so he can move to residential care. His arrival is connected to a suspicious death, and care worker Hannah Ward (played by Killing Eve's Jodie Comer) is drawn into the mystery of a lifelong haunting. Stream it HERE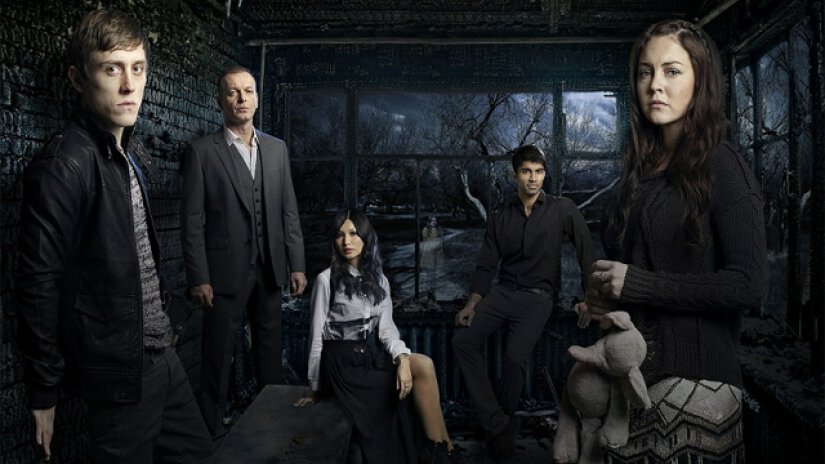 Bedlam – An upscale, newly converted apartment building has a dark and violent past that refuses to stay in the past. BritBox | Hulu
The Living and the Dead – Psychologist Nathan Appleby inherits a lovely home in a beautiful Somerset valley, but he soon learns it might be haunted. Stream it HERE
British TV Shows with Magic, Mysticism, and General Creepiness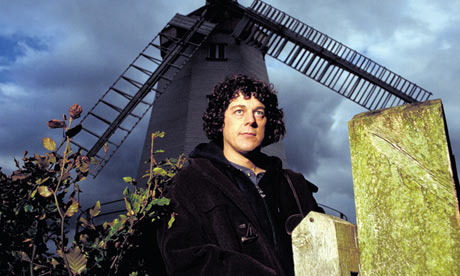 Jonathan Creek – Jonathan Creek is a brilliant behind-the-scenes creator of magic tricks who discovers he also has a talent for solving murders. Over the years, he partners with several different co-investigators as he tackles seemingly unsolvable crimes. Streaming HERE.
Mayday – Mayday is a quaint English village with a strong pagan tradition. Mayday festivities are central to the community, and the May Queen is the highlight of that day – until she disappears. DVD at Amazon | Streaming HERE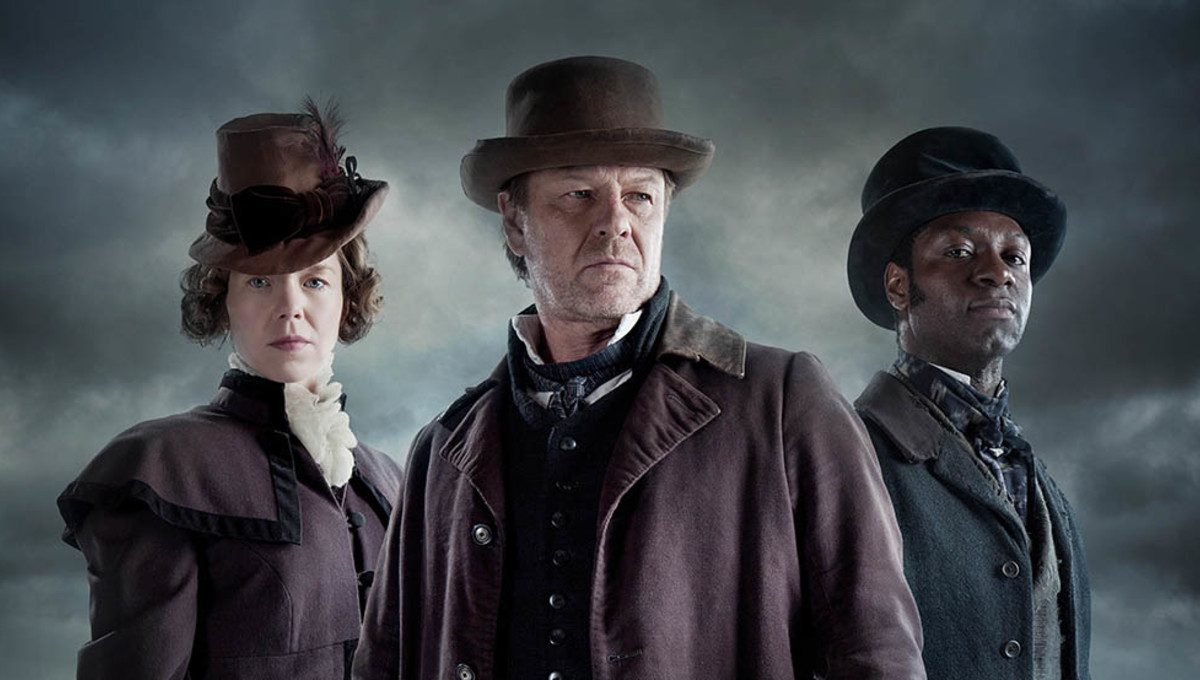 The Frankenstein Chronicles – In 1827 London, a detective tracks a killer who's been dismembering people. Officer John Marlott's investigations lead him to an encounter with Mary Shelley, and they wonder whether her Frankenstein novel may have been the inspiration for the crimes. Streaming HERE.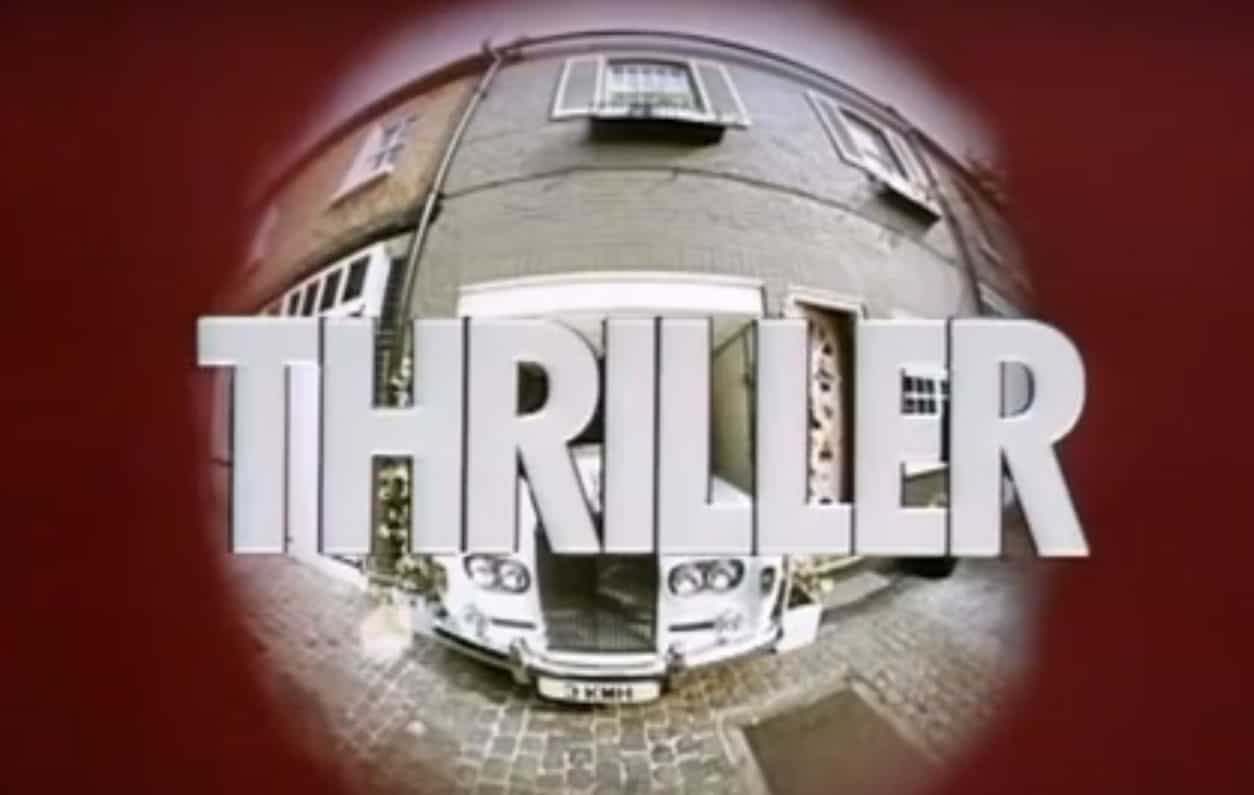 Thriller – Thriller is a suspenseful anthology show that aired at two separate times during two different decades. The 1960s Thriller featured Boris Karloff as storyteller, and while he was British, the show was filmed in the United States and most of the actors were American.
The 1970s version was a British creation, often set around the London commuter belt. Each episode offered a unique and self-contained story, all some variety of thriller (and many with supernatural elements). A number of American actors played guest roles, along with quite a few British actors who would later become famous (including Michael Kitchen, Hayley Mills, Jenny Agutter, Francesca Annis, and Helen Mirren). 1960s Thriller on DVD | 1970s UK Thriller on DVD | Streaming on Tubi | Streaming on Amazon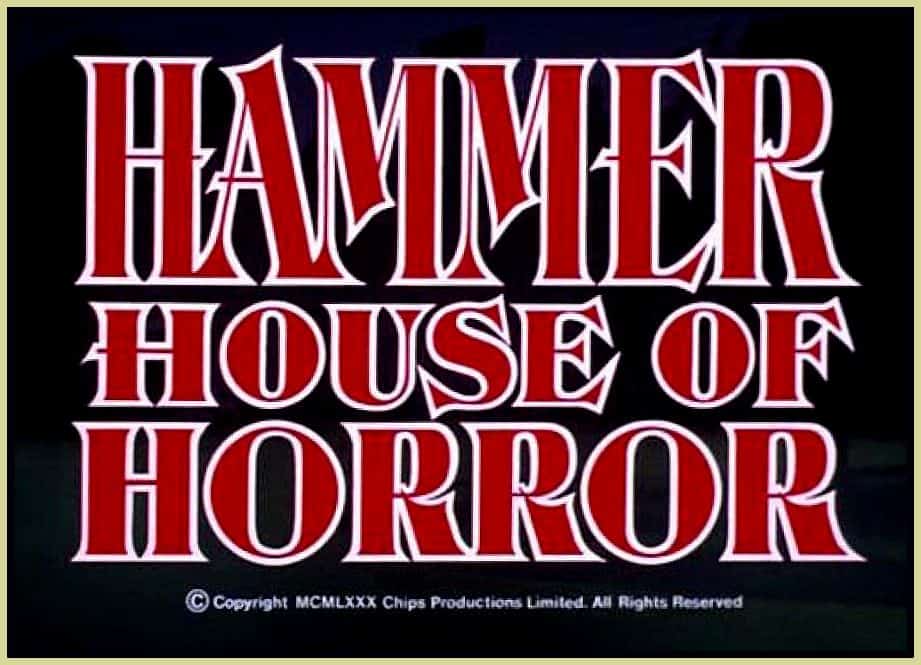 The Hammer House of Horror – This vintage British anthology series features tales of witches, murders, secret societies, and other generally creepy topics. It's a fun series if you're not too bothered by heaving bosoms. Stream it on TUBI | Stream it on Amazon
Tales of the Unexpected – This vintage anthology series focuses on murder, intrigue, mystery, adventure, and unusual happenings. Timothy West appears in one. Stream it on TUBI | Stream it on Amazon
Dead of the Night – This classic BBC horror anthology is one of those shows with "lost in the archives" episodes. Back in the 70s, shows weren't often repeated, and the BBC had a history of re-using cassettes instead of buying new ones. Luckily, a few episodes were saved. You can get the DVD HERE.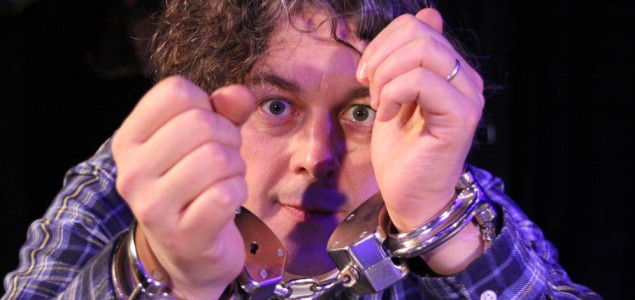 Magic of Houdini – Alan Davies (of Jonathan Creek fame) visits New York and explores the history of famed illusionist Harry Houdini. Stream it HERE
Escape Into Night – When an accident leaves a young girl confined to her bed, she amuses herself by creating drawings of an imaginary place. That place soon fills her dreams, and she quickly realises that the more she draws, the more she can access in her dreams.
One day, she draws a house to investigate in her dreams – and when she gets there, she sees a boy looking back at her through one of the windows. This eerie children's series is only available on DVD.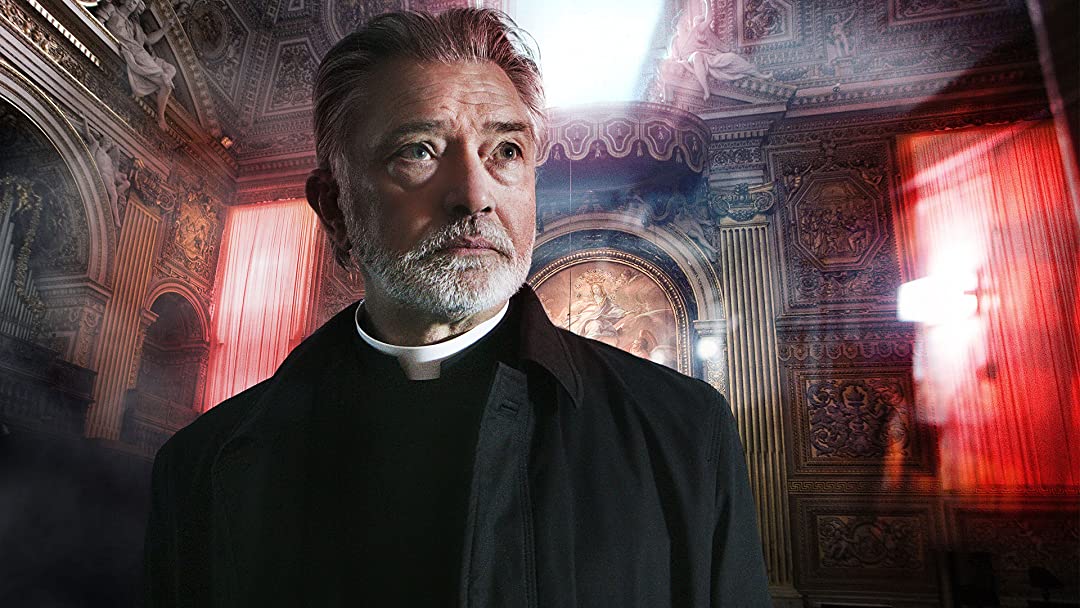 Apparitions – Martin Shaw stars in this series about a priest who's drawn into the darker side of good and evil. Stream it HERE
Casting the Runes – This 1979 M.R. James adaptation stars Iain Cuthbertson as a dark magician who's determined to get revenge on journalists who said unkind things about him. Get it on DVD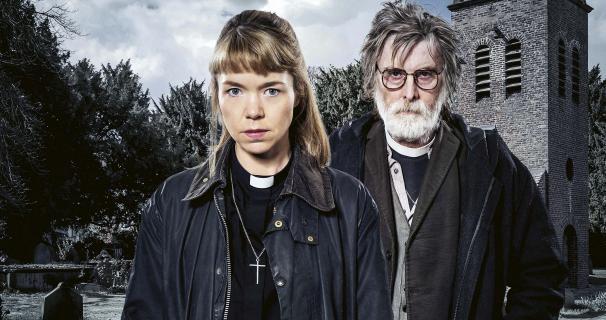 Midwinter of the Spirit – Country Vicar Merrily Watkins consults on a murder investigation and gets on-the-job training in exorcism. Streaming HERE | Get it on DVD HERE
Shadows – This 1970s series offered supernatural anthology content for a younger audience – think Twilight Zone or Thriller for the kids. Keep an eye out for a younger Jenny Agutter (MI-5, Call the Midwife), Gwyneth Strong (Only Fools & Horses, EastEnders), Clive Swift (Keeping Up Appearances), Pauline Quirk (Broadchurch, Birds of a Feather), and Brian Wilde (Last of the Summer Wine). Only available on Region 2 DVD (requires a region-free DVD player). DVD on Amazon UK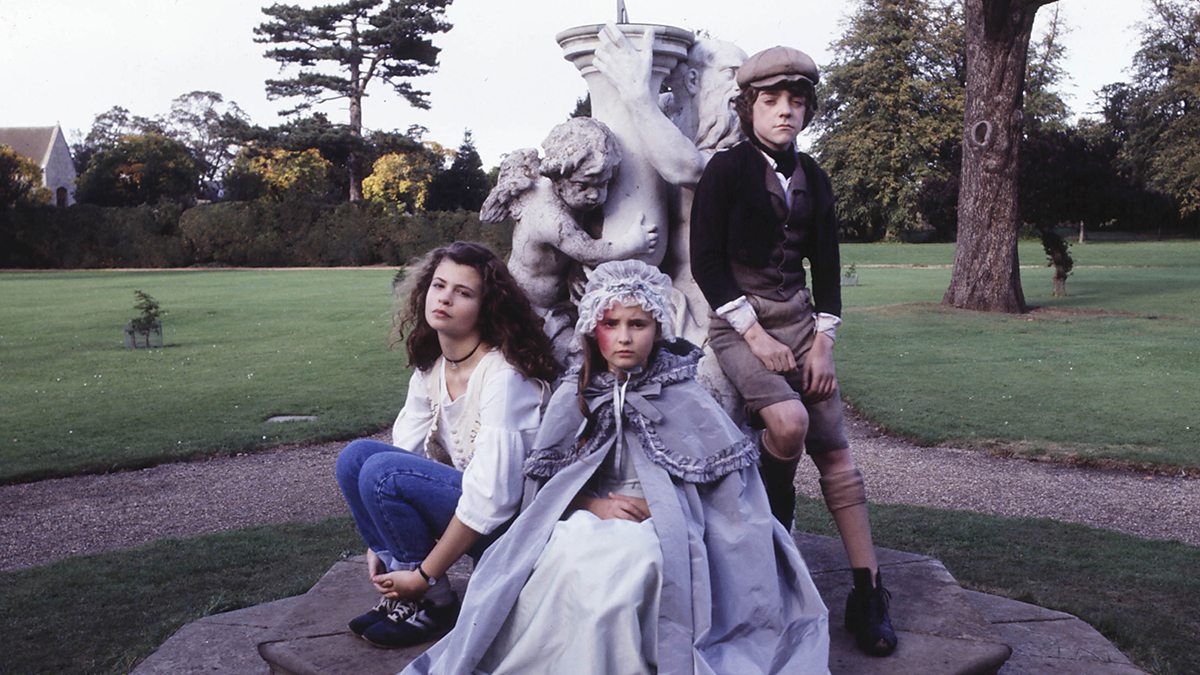 Moondial – While staying with an aunt, moonlight falls on a sundial and a little girl is transported back in time. There, she discovers two children at the mercy of evil forces. Only available on Region 2 DVD (requires a region-free DVD player). DVD on Amazon | DVD on Amazon UK
H.I.M. – A teenage boy grows up while also trying to come to terms with supernatural powers he inherited from his grandfather. Streaming HERE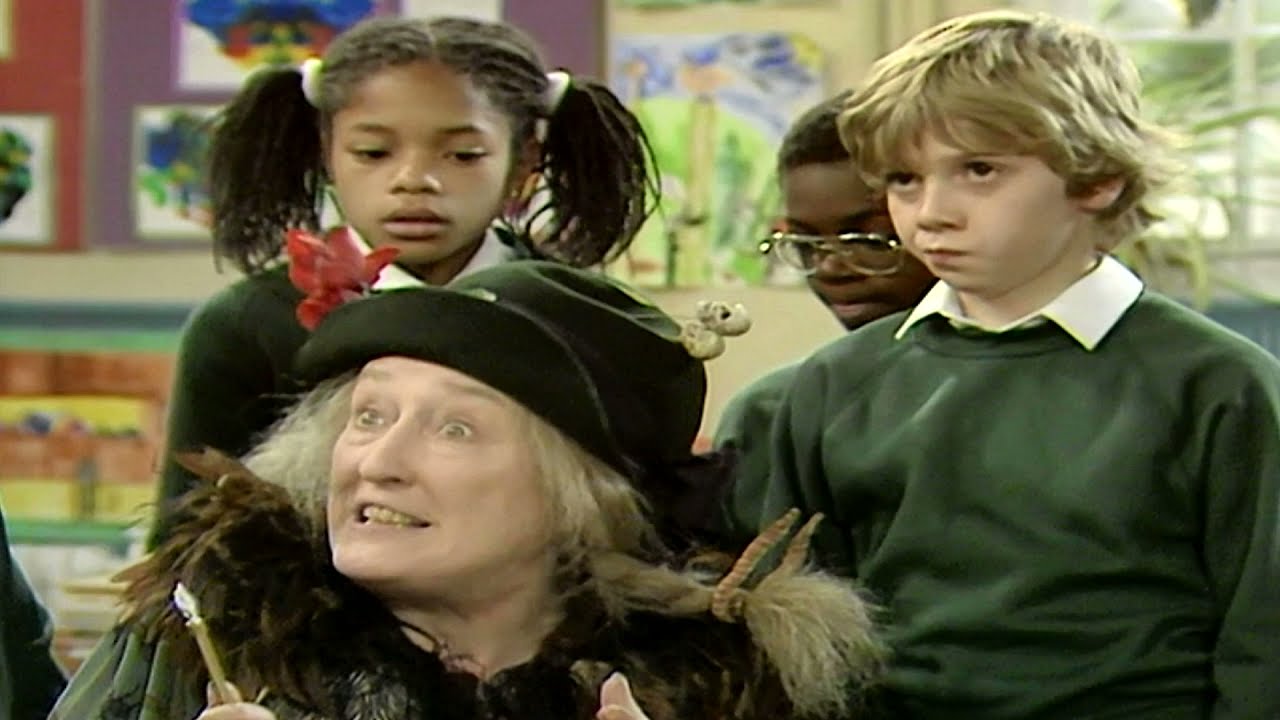 Simon and the Witch – Elizabeth Spriggs stars in this series about a schoolboy who befriends a real witch. It's based on a children's book series by Margaret Stuart Barry, and while it's not terribly scary, it's a fun watch. You can get this one on DVD HERE.
Robin Redbreast – Another one from the golden age of British TV thrillers, this series follows a young woman who temporarily moves to a remote English villages and becomes pregnant by a handsome gamekeeper. The villagers are a bit strange, and she soon comes to believe they're preventing her from moving back to her home in London. Available on DVD | Streaming purchase HERE
The Box of Delights – An shabby box guarded by a mysterious old man leads a young boy into all manner of adventures in this brief children's series. Stars Patrick Troughton (Doctor Who: The Second Doctor). Only available on Region 2 DVD (requires a region-free DVD player). DVD on Amazon | DVD on Amazon UK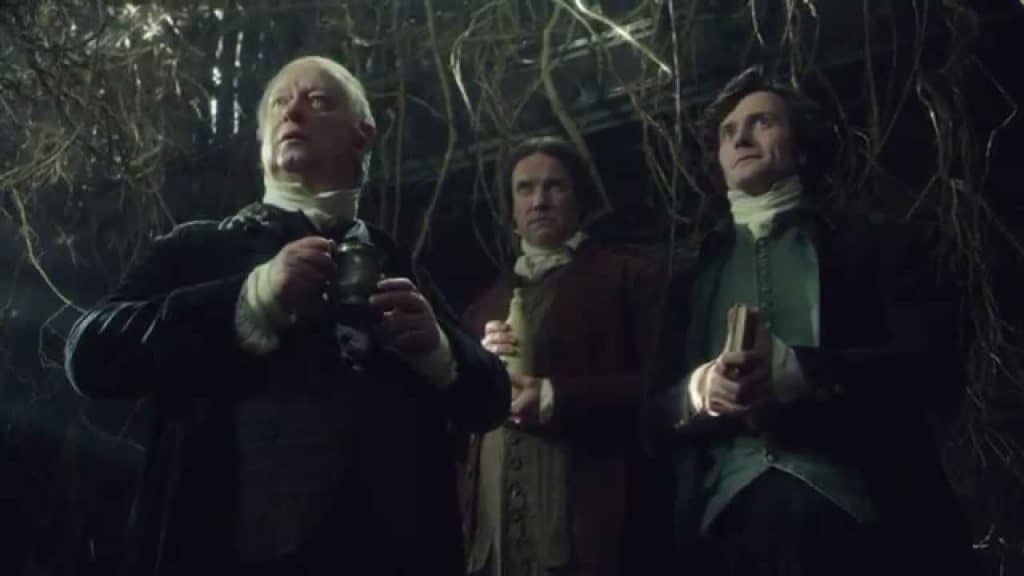 Jonathan Strange & Mr. Norrell – England has lost the ability to perform magic, but two men are intent upon bringing it back. Each have their own ideas about how to do that. Streaming HERE | DVD
Children of the Stones – A researcher and his son move to a sleepy English village surrounded by ancient stones, only to realize that all is not as it seems in the town. It's a children's show, but creepy and mature enough for adults to enjoy. DVD on Amazon
Merlin – This retelling of the classic tale showcases a young and increasingly powerful Merlin when he was just a servant to Prince Arthur of Camelot. Watch it HERE or on Netflix, Pluto, Crackle, Tubi, or the Roku Channel.
Supernatural – In order to gain entry into a secret society, prospective members must tell a sufficiently frightening story or face death. Only available on Region 2 DVD (requires a region-free DVD player). DVD on Amazon | DVD on Amazon UK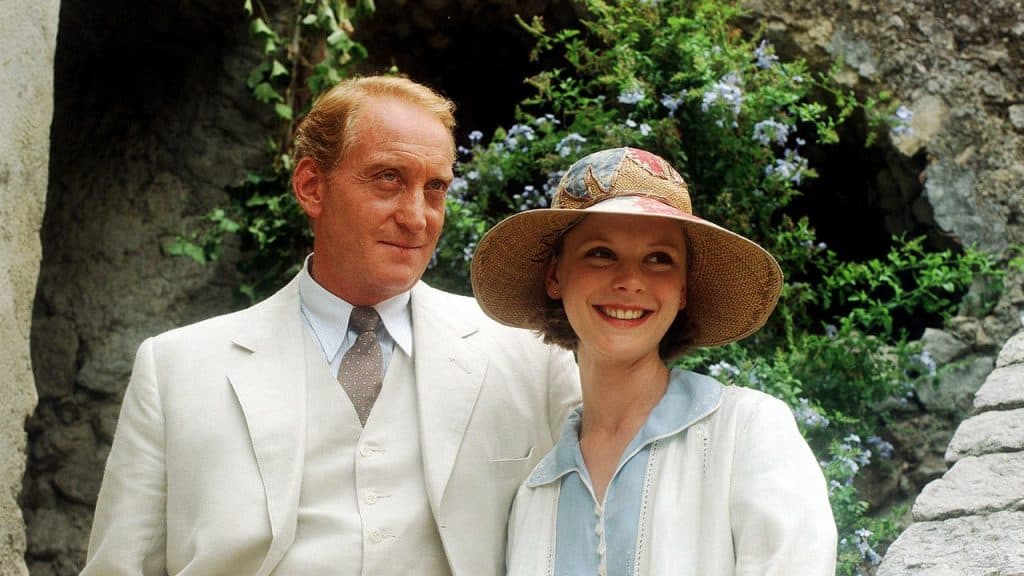 Rebecca – Emilia Fox stars in this adaptation of Daphne du Maurier's classic tale of romance and suspense. A new bride arrives at Manderley to find the head housekeeper is deeply and eerily devoted to her dead mistress, Rebecca. Stream it HERE
There's also a newer Rebecca adaptation on Netflix starring Lily James and Armie Hammer.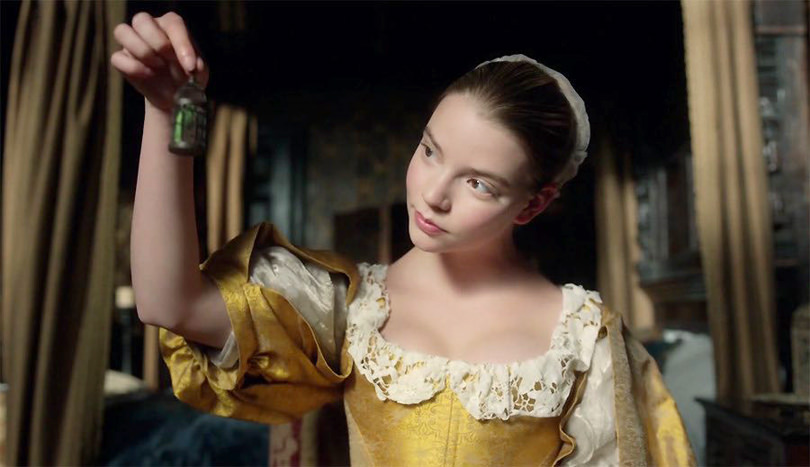 The Miniaturist – In 1600s Amsterdam, a new bride receives a cabinet-sized replica of her home as a wedding present. As she begins to order items to fill the home, other pieces arrive without explanation. Stream it HERE
Intruders – John Simm (Life on Mars) stars in this paranormal thriller about a secret society that seeks immortality by taking up residence in the bodies of other people. Stream it HERE on Amazon | Hulu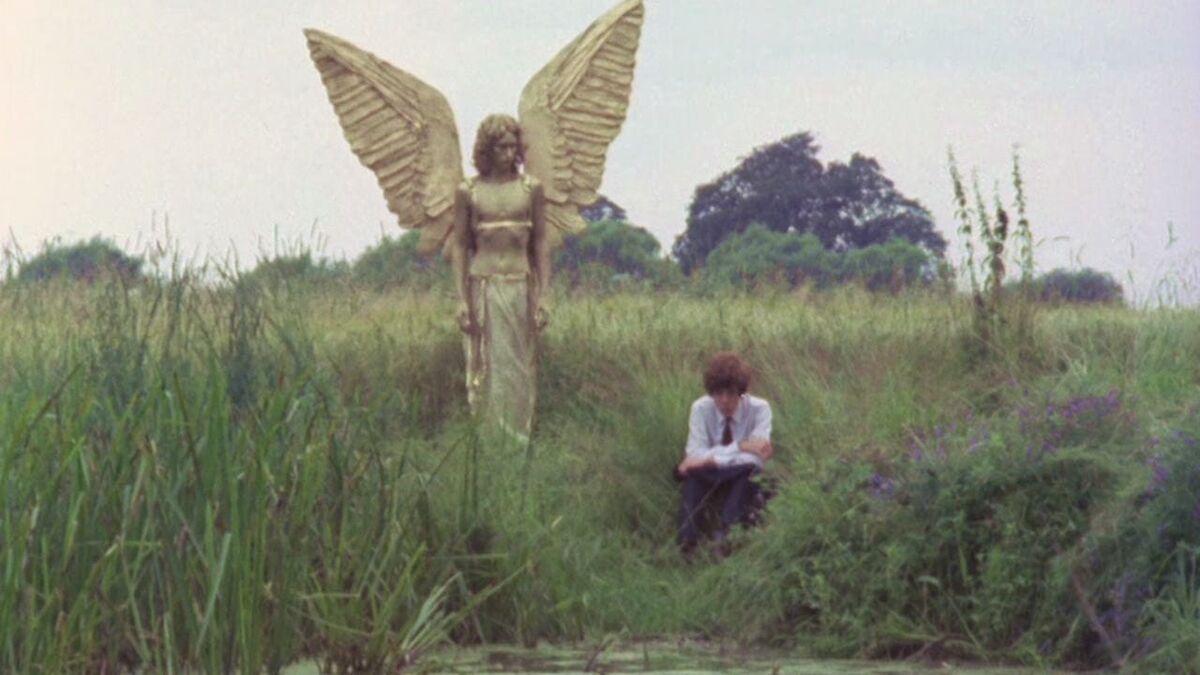 Penda's Fen – Originally created as part of the Play for Today series, this unusual film is set in the rural village of Pinvin, where a vicar's son has encounters with a variety of supernatural and pagan entities. Though the director, Alan Clarke, has said he didn't fully understand what it was about, it won a number of awards and Time Out London chose it as one of the top 100 British films. Watch it HERE.
The Creepy British Show You Can't Watch (Easily)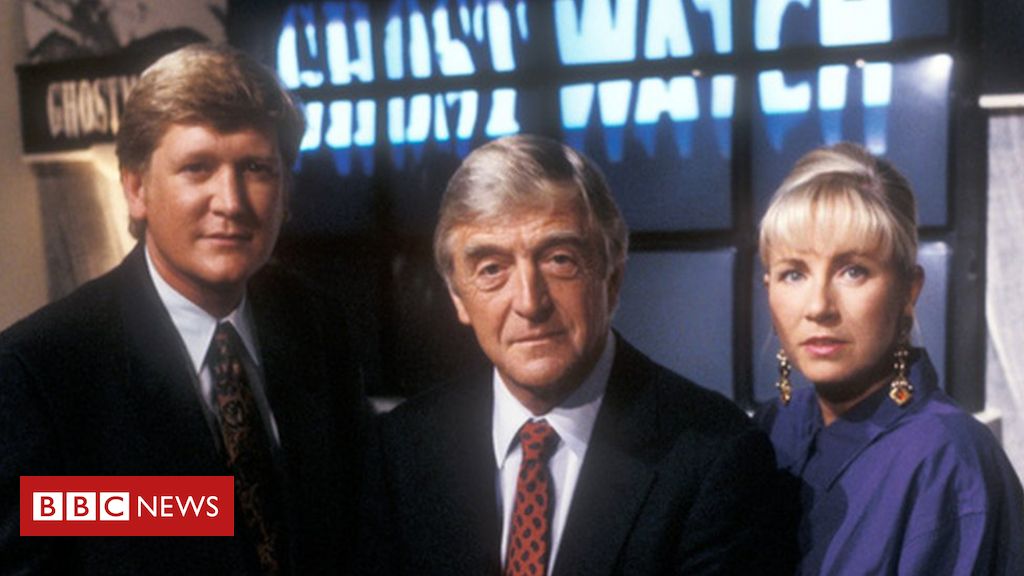 Back in 1992, there was a BBC mockumentary that captivated and terrified the nation. Ghostwatch saw a TV crew attempting to prove the existence of ghosts in a haunted London home, and even though it aired at a time normally reserved for scripted TV, the series managed to fool quite a lot of people into thinking it was real.
Five days after the series aired, a teenage boy with learning disabilities committed suicide. The British Medical Journal reported cases of PTSD in children who had watched it. Afterwards, the BBC apologised and never aired it again.
Since then, they've released a DVD – but even that can be tough to find sometimes. It's often sold out on Amazon, but you can also check for this double-feature DVD set (including The Stone Tape as well). You can click HERE to see if eBay has any in stock.
Did We Miss Any Good Scary British Shows?
Did we miss one of your favorite spooky British shows? Let us know in the comments!
Save it to Pinterest!