40+ of the Best Female Detective Shows of British TV (& Beyond)
In some cases, we earn commissions from affiliate links in our posts.
Last Updated on June 19, 2023 by Stefanie Hutson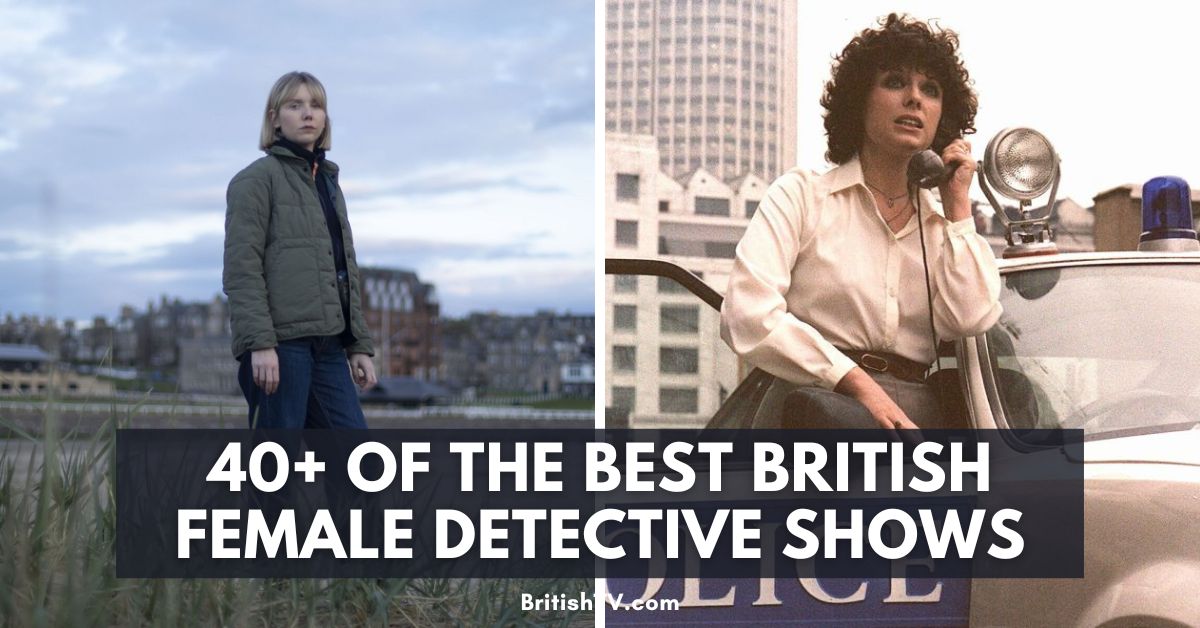 Women – especially women over 40 – don't always get equal treatment in the world of film and television. When it comes to British TV mysteries, however, women of all ages and shapes have been represented over the years. In this post, we take a look at more than 40 British TV mysteries with female detectives in a central role.
The Best British TV Female Detective Series
To keep this list from getting truly insane, we've only included those shows where one or more female detectives are the primary focus, or where a female detective gets roughly equal screen time and billing when compared to her male co-lead.
That means we've left off some great characters like Shirley Trewlove on Endeavour or DS Barbara Havers in Inspector Lynley Mysteries. They're great female characters, but the shows themselves are named for the guys. They're not "Lynley & Havers" or "The Inspector Havers Mysteries" or "Trewlove", after all (though we would definitely watch a Trewlove series!).
Miss Marple / Agatha Christie's MARPLE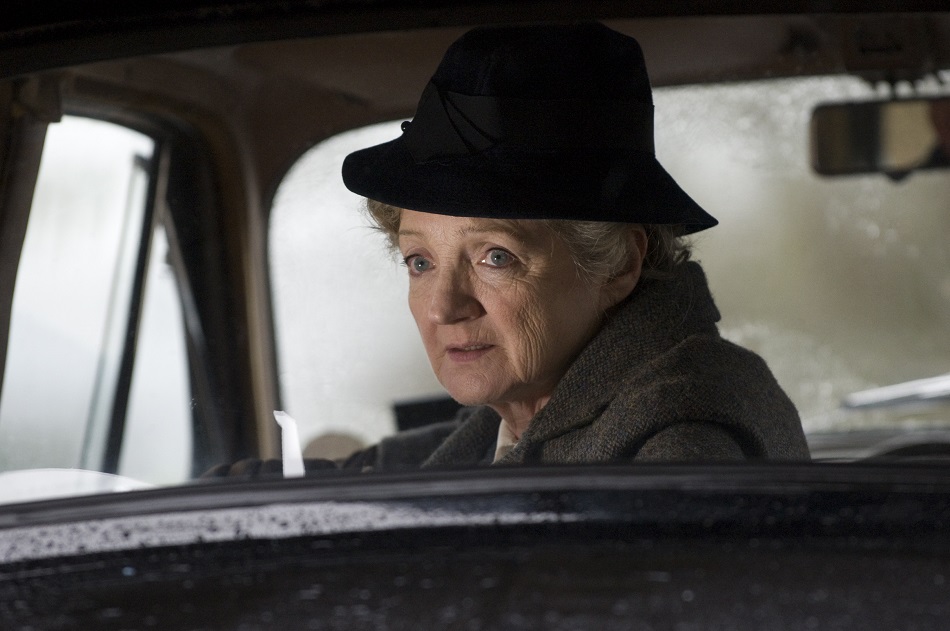 Given that Miss Marple is basically the original female detective series, we couldn't make this list without including her. Whether you prefer Geraldine McEwan, Joan Hickson, Julia McKenzie, or any of the many Miss Marples from film adaptations, you know she's a deceptively strong character who always gets her man (or woman, in some cases).
Watch it: Joan Hickson | Geraldine McEwan & Julia McKenzie
Magpie Murders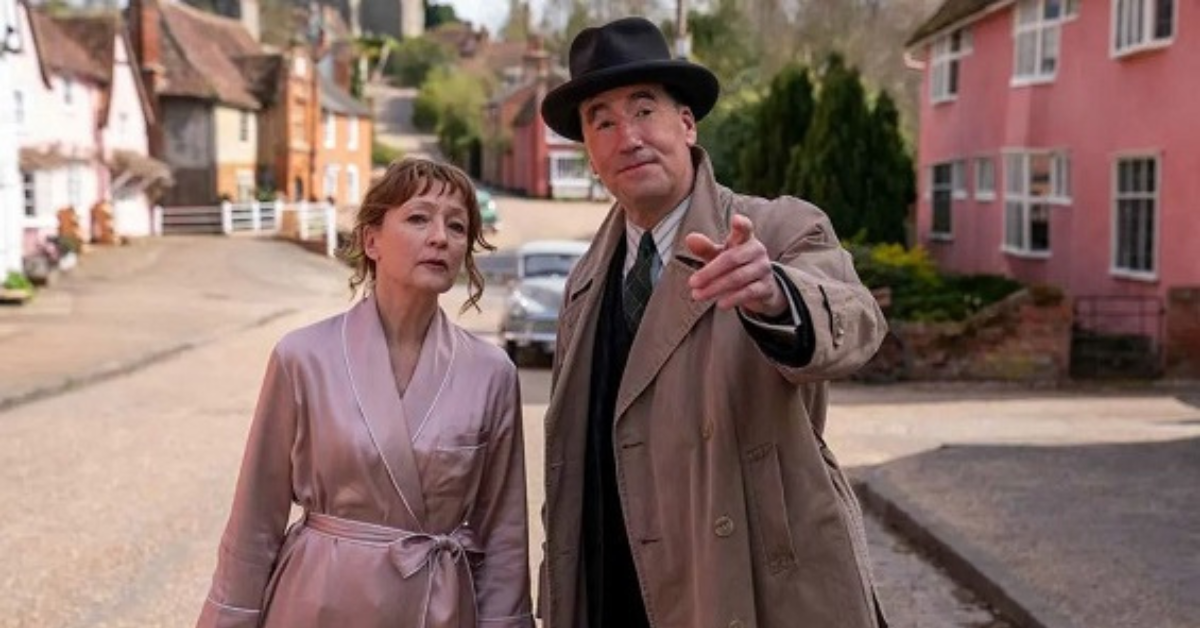 Sixty-seven-year-old Lesley Manville is the star of Magpie Murders, based on the hit mystery novel by Anthony Horowitz (of Foyle's War fame). The series is a story-within-a-story mystery about a publisher who unwittingly becomes a detective when one of her best authors dies with an unfinished novel.
Magpie Murders will return for season 2, an adaptation of Moonflower Murders, in the not-too-distant future.
Watch it: PBS Masterpiece
Shetland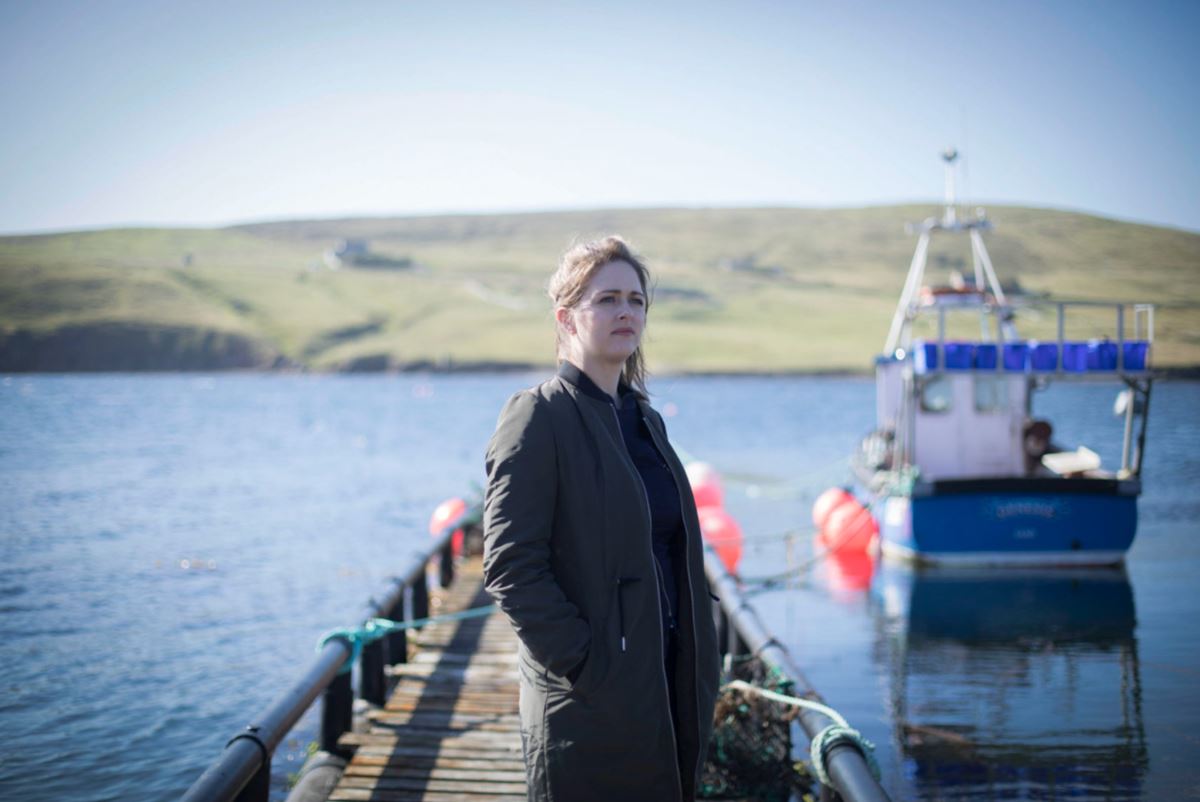 You'd be forgiven for not thinking of Shetland as a female-centric mystery series. From seasons 1-7, Jimmy Perez is, without a doubt, the main event. With Douglas Henshall's departure at the end of season 7, the balance will soon tip in the other direction.
Agatha Raisin star Ashley Jensen will be joining the series as DI Ruther Calder – a native Shetlander who spent 20 years away in London at the Met. Though many thought Allison O'Donnell's Tosh character might get a promotion, that wasn't to be. Still, Tosh is sticking around for season 8, as is Anne Kidd as Dr. Cora McLean – so ladies will be running things in Shetland.
Watch it HERE (although series 8 hasn't yet premiered at time of writing).
RELATED: 20 of the Best Scottish TV Crime Dramas
Scott & Bailey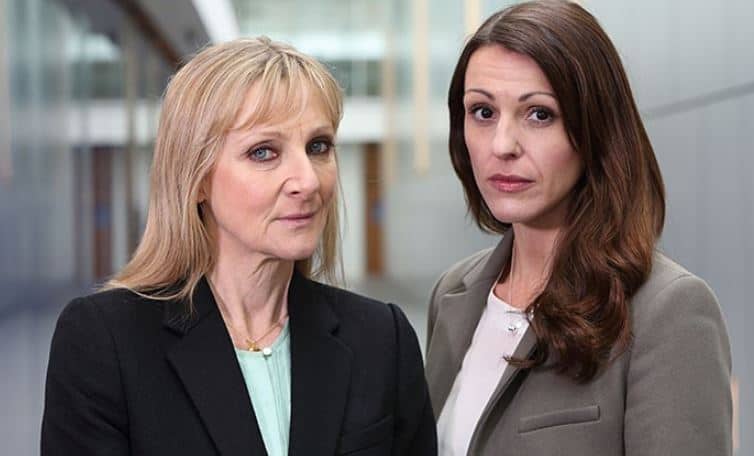 This series follows the personal and professional lives of a couple of female detectives working in Manchester, England. Lesley Sharp and Suranne Jones star as the titular detectives, both of whom excel at their career in spite of challenging and complicated personal lives.
Watch it: Prime
Unforgotten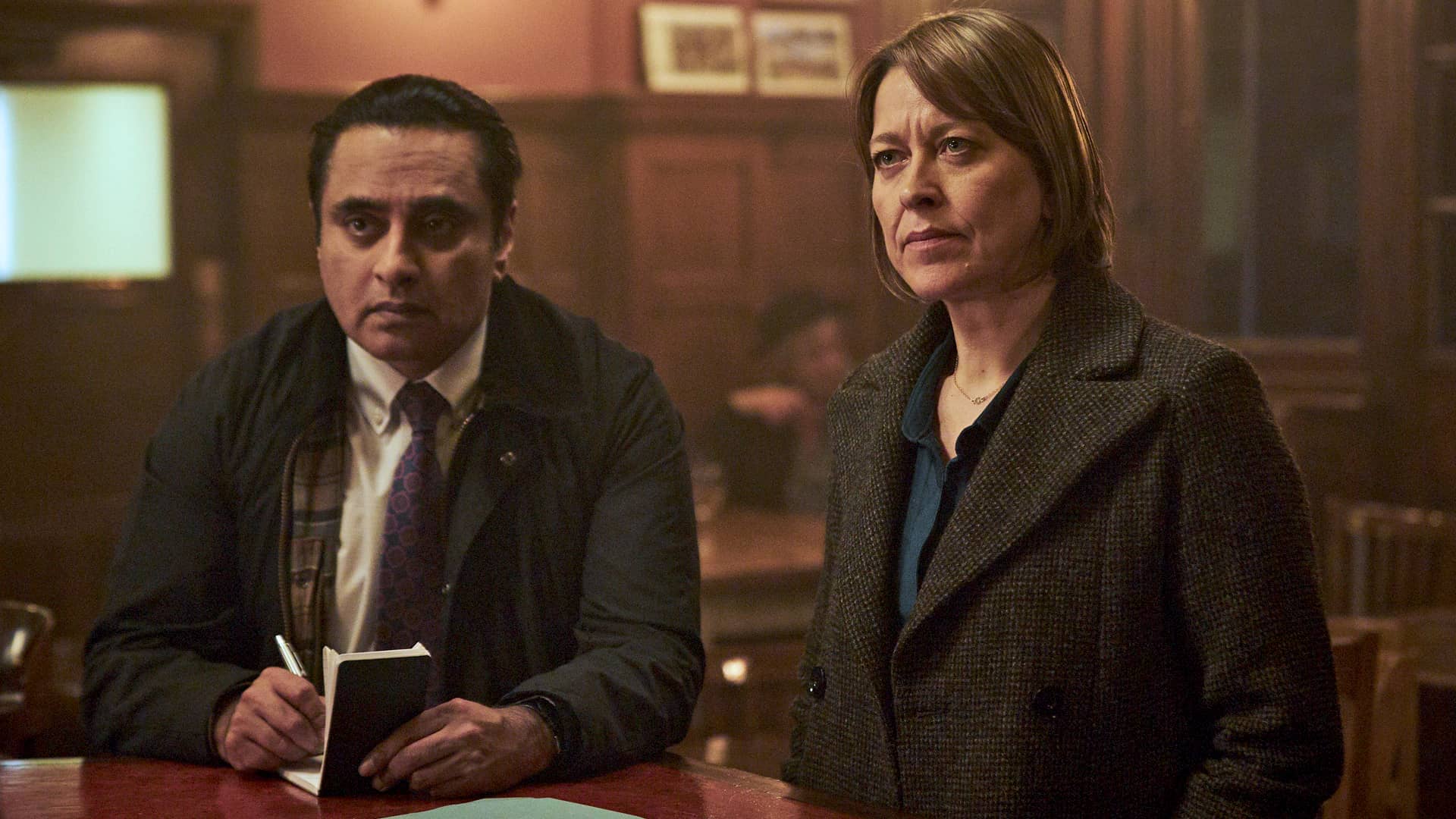 At the outset, this series stars Nicola Walker and Sanjeev Bhaskar as DCI Cassie Stuart and DS Sunny Khan. Together, they work to uncover the truth behind cold cases in and around London. To avoid spoilers about a major plot point, we won't say anything beyond the fact that there is a significant cast change in later seasons.
Watch it: PBS Masterpiece
Vera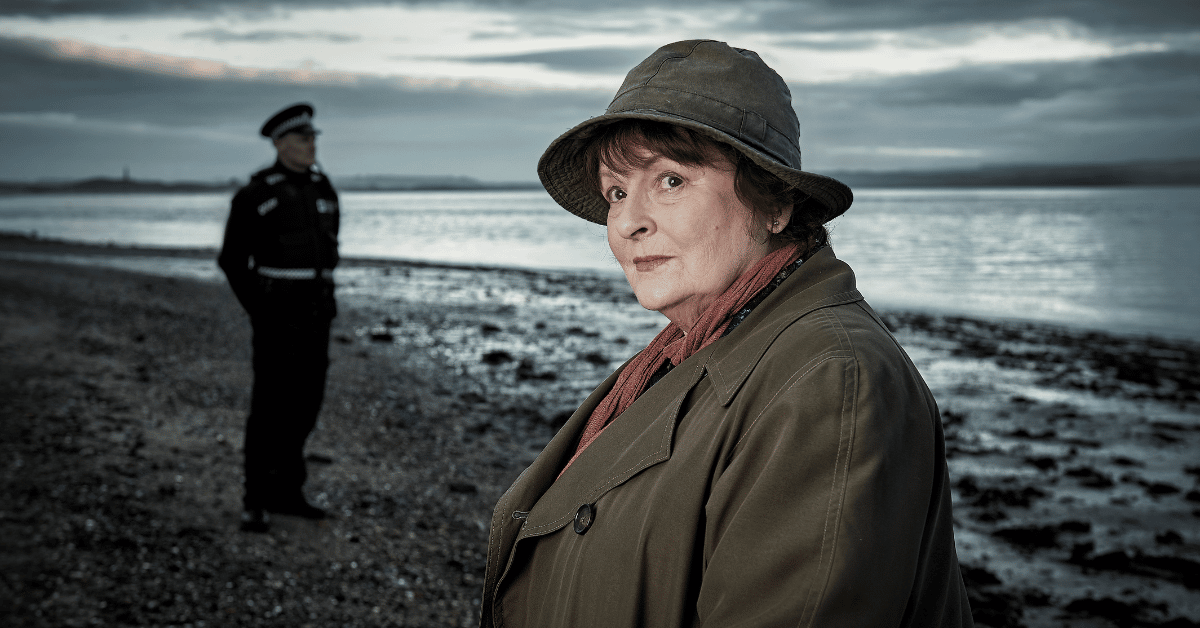 Vera is based on the Vera Stanhope novels by Ann Cleeves, and the series follows DCI Vera Stanhope as she works obsessively for the Northumberland & City Police. Though grumpy and a bit disheveled, her mind is sharp.
TRACES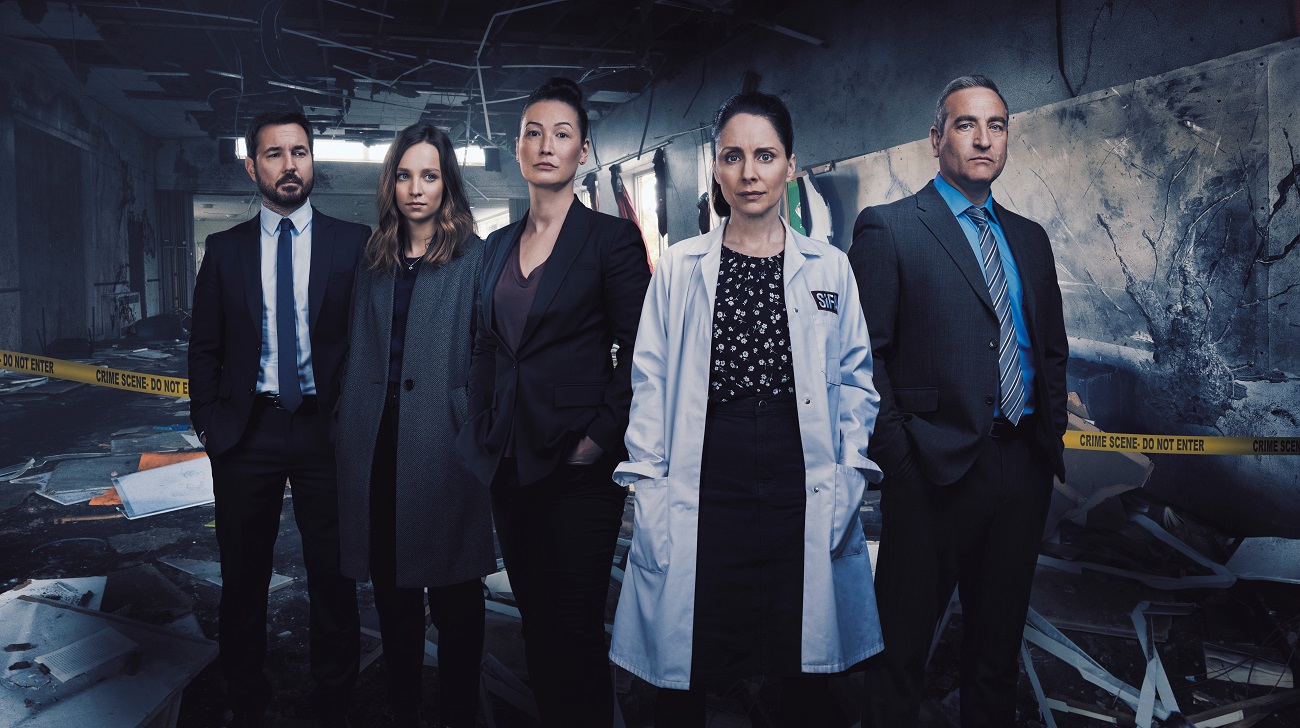 Written and created by Val McDermid and Amelia Bullmore, this Scottish series follows three female forensics experts, Emma Hedges, Sarah Gordon, and Kathy Torrance, as they work together at a fictitious forensics institute in Dundee (though much of it was actually filmed in Bolton, England). One of the women, Emma, is haunted by the unsolved murder of her mother, and that ties into the case they work in season 1.
Watch it: BritBox
Prime Suspect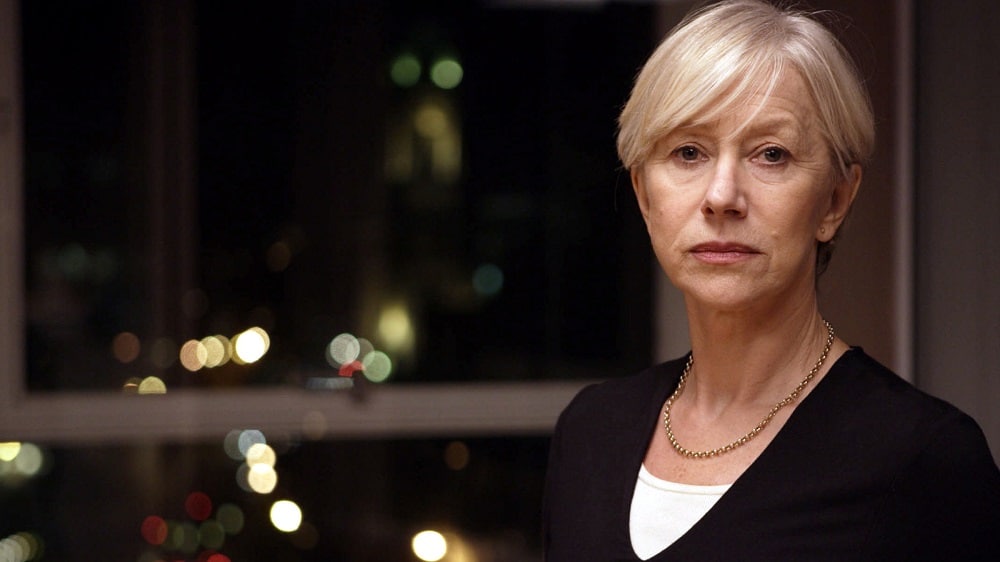 Helen Mirren stars as Detective Jane Tennison in this series about a woman making her way through the ranks of the police force in a time when sexism was a given. Watch it HERE
There's also a prequel, Prime Suspect: Tennison, which you can watch HERE.
Karen Pirie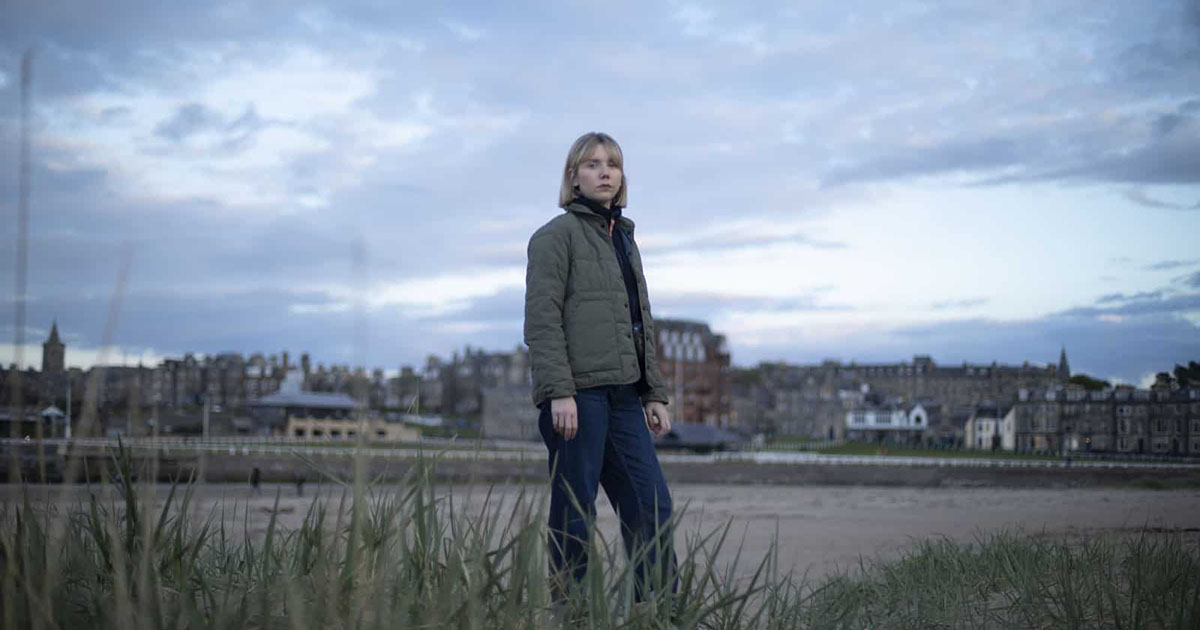 Lauren Lyle (Outlander) stars in this adaptation of Scottish author Val McDermid's Karen Pirie series. The first series adapted her novel The Distant Echo.
When teenager Rosie Duff (Anna Russell-Martin, Casualty) was found brutally murdered in the Scottish university town of St Andrews back in 1996, it was assumed to be the work of three drunken students who were discovered at the scene, claiming to have found her body. With minimal forensic evidence, however, the case stalled.
Twenty-five years later, someone is trying to kill the case by assigning it to a relatively inexperienced detective, DS Karen Pirie. Will she be able to get to the bottom of such a cold case? For those who enjoyed season 1, there's good news – Karen Pirie will return for season 2.
Agatha Raisin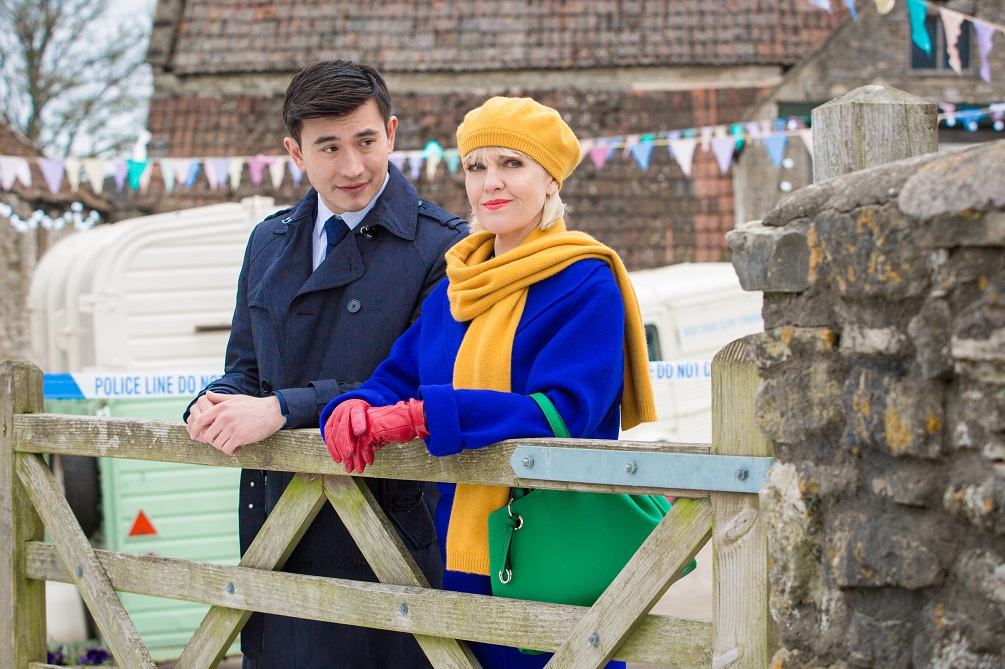 After an early retirement from her PR career in London, Agatha Raisin buys a lovely Cotswold cottage and retires to the village of Carsley. It doesn't take long before she's mixing with the locals – and a variety of murders. Once canceled, Acorn TV brought this one back from the grave, creating two additional seasons before the pandemic disrupted further production.
Season 4 of Agatha Raisin will premiere in December 2021 (with more episodes in 2022).
Hetty Wainthropp
After a lifetime of handling domestic duties for her family, a plucky pensioner teams up with her husband and a troubled teen as she solves a variety of interesting mysteries around her Lancashire home. Stars Patricia Routledge of Keeping Up Appearances. Stream it HERE | DVD
Shakespeare & Hathaway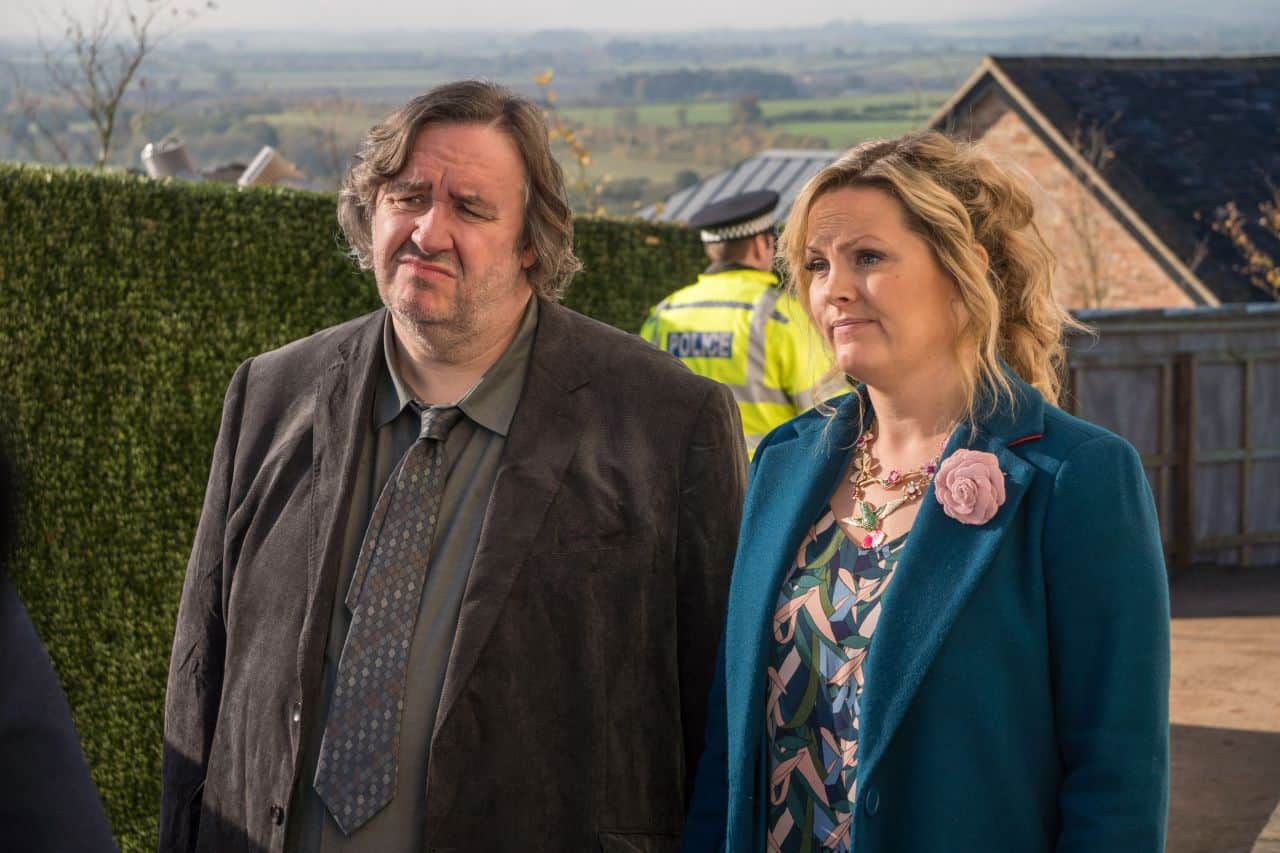 Set in Stratford-upon-Avon, this light detective series follows ex-DI Frank Hathaway and his investigating partner, former hairdresser Luella Shakespeare. Though she has no formal experience in detective work, Luella holds her own, often using her less-than-traditional knowledge base to make crucial connections.
There are three seasons of ten episodes, and Season 4 of Shakespeare & Hathaway is in the works.
Happy Valley
Sarah Lancashire stars as Catherine Cawood, a Yorkshire police sergeant in a downtrodden northern town where drugs and teenage pregnancy are commonplace. She's the sort of woman who just gets on with things…until her life is flipped upside down by the release of a man who may have killed her daughter.
Signora Volpe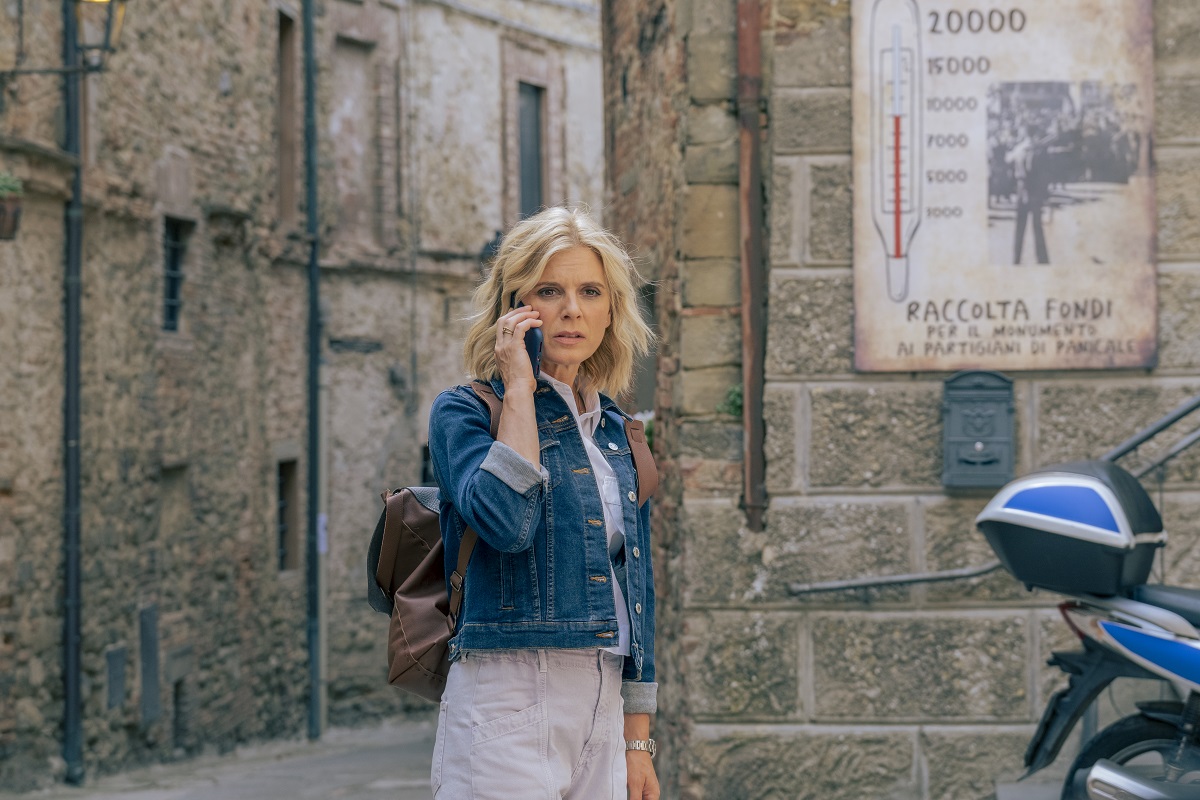 Emilia Fox (Silent Witness) stars as British spy Sylvia Fox, a middle-aged woman who sets off for Italy to attend her niece's wedding. When the groom goes missing, she finds herself drawn into the mystery for the sake of her family – but she quickly falls in love with the area, settling into a beautiful but dilapidated home in the Italian countryside.
As she adjusts to her new life, she finds herself working on local mysteries and cozying up to handsome local cop Giovanni Riva (Giovanni Cerfiera, American Crime Story: Assassination of Gianni Versace).
Blue Murder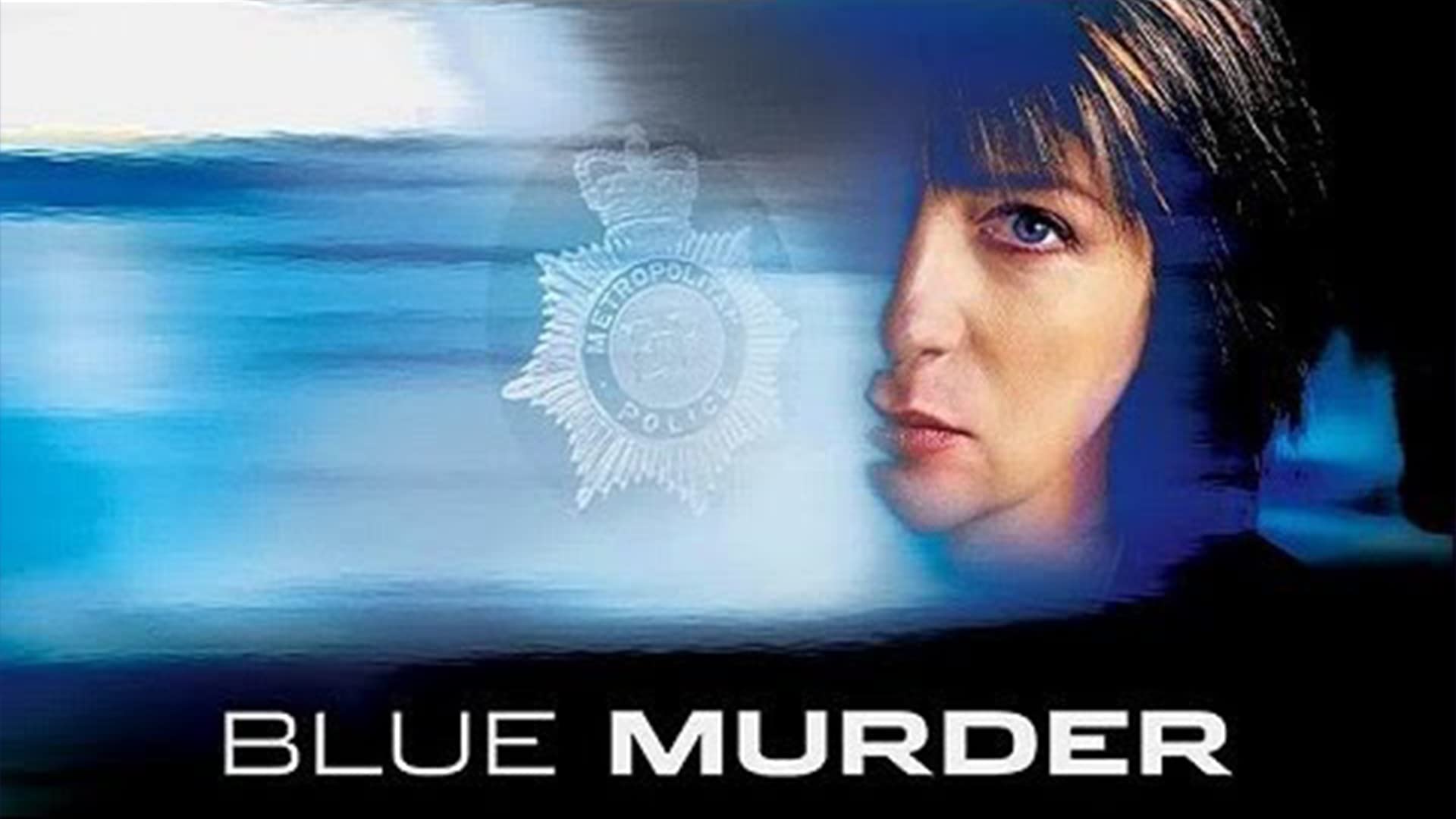 Caroline Quentin (Jonathan Creek, Men Behaving Badly) stars in this series about a single mother of four who struggles to balance her demanding career as a DCI with the challenges of raising a family while her ex-husband has moved on to a new family.
Watch it HERE with ads or HERE with BritBox
Whitstable Pearl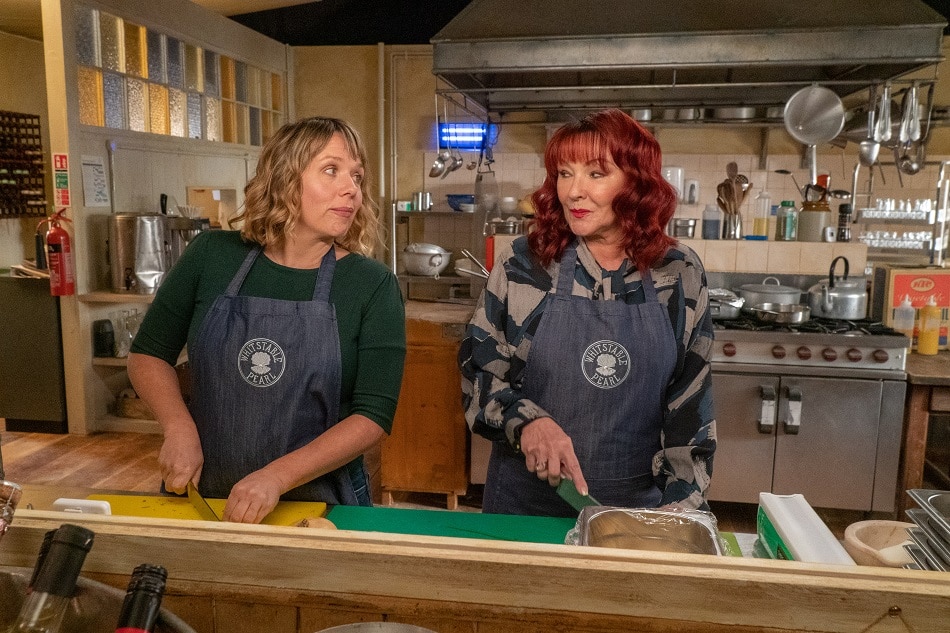 Based on Julie Wassmer's Whitstable Pearl books, this mystery series follows the middle-aged Pearl Nolan – oyster restaurateur by day, private investigator in her free time. Once a struggling single mum, her boy is older now and she's able to pursue her dream of investigative work. As she does that, she'll catch the eye of newly-transplanted-from-London police investigator Mike McGuire.
The series is set against the backdrop of the lovely coastal town of Whitstable in Kent (that's in southeastern England near Canterbury, for those not up on their UK geography).
RELATED: British TV Shows Set by the Sea
Queens of Mystery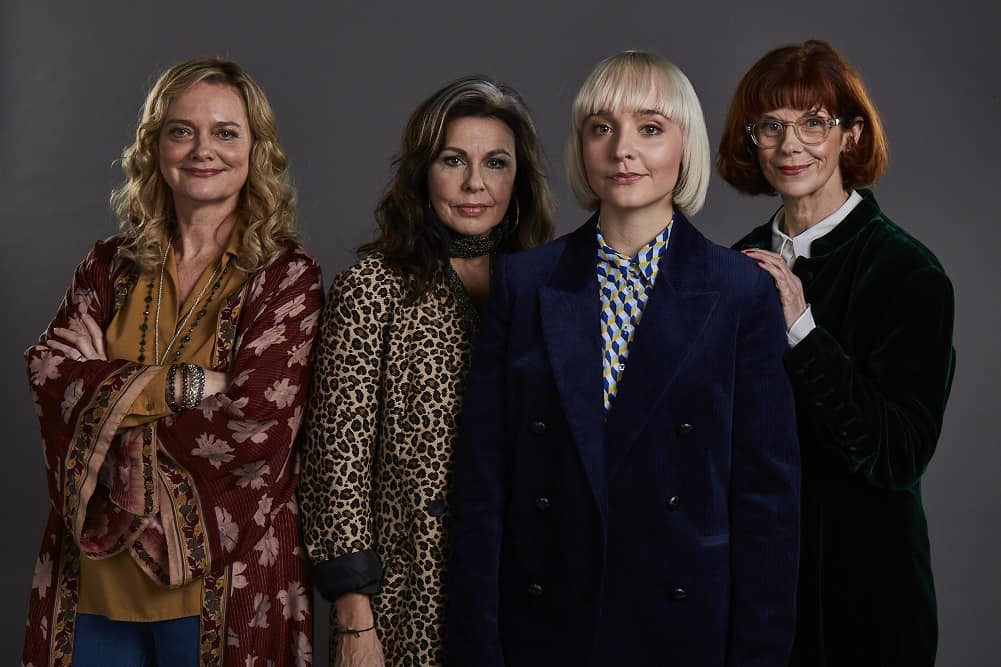 This Acorn TV Original flips the cosy convention on its head, putting the focus squarely on a young police detective – but it's her meddling, crime-solving, mystery-writing aunts who give it the cozy, amateur-detective feel.
DI Ray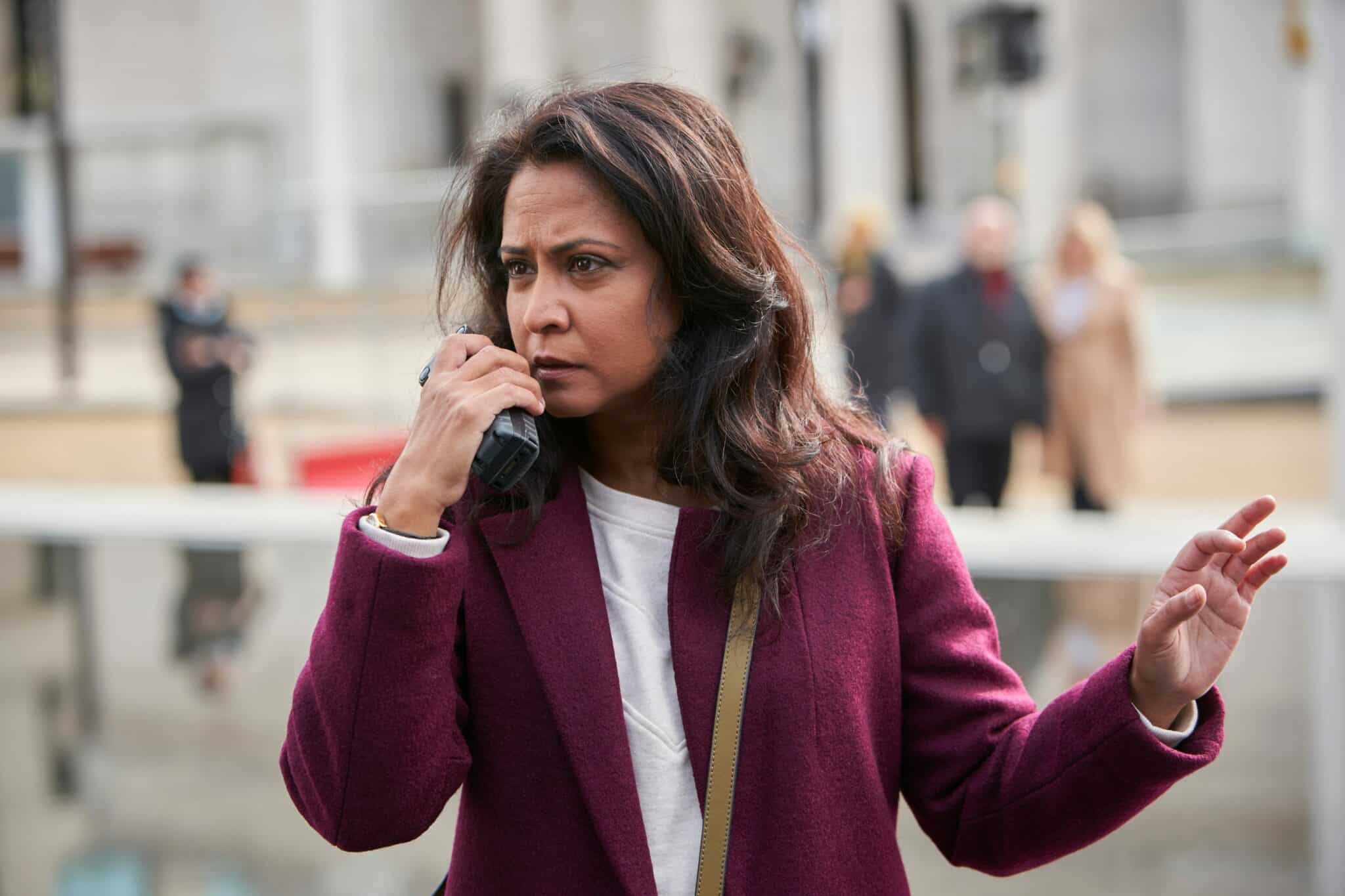 Parminder Nagra (Bend it Like Beckham) stars in this series about a Birmingham-based detective, DI Rachita Ray, whose enthusiasm about a promotion is significantly dampened when she finds out she's been promoted to lead a culturally-delicate investigation. Though she's thrilled to be rising in the ranks, she doesn't want to be just a "box to tick".
Good news – there will be a season 2 of DI Ray.
No Offence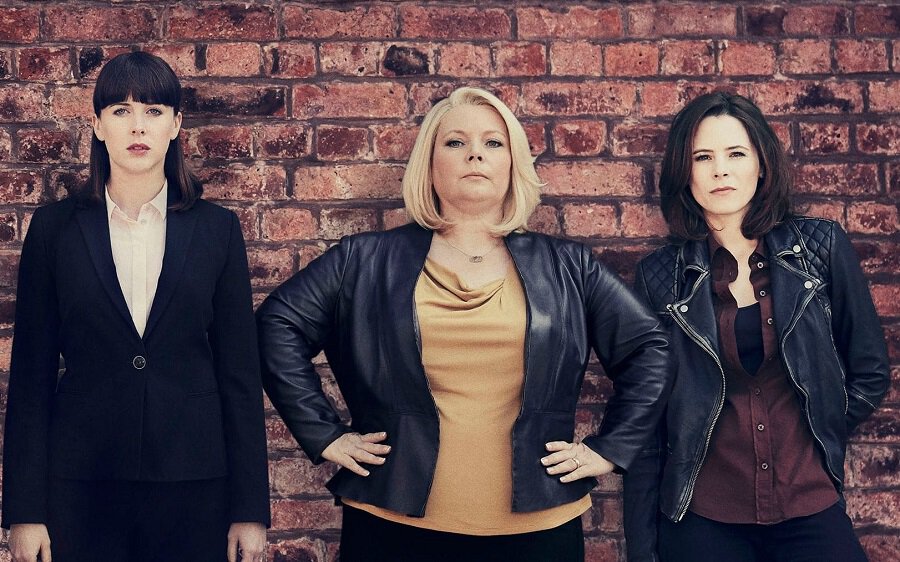 Joanna Scanlon stars as DI Viv Deering in this highly colourful Manchester-based detective series. She's blunt but effective, and heads up a female-centric team tracking down some of the worst characters in the city. The show lasted for 3 seasons before getting the axe.
Sadly, it doesn't seem likely this one will make a return – especially since it wouldn't be the same without Paul Ritter, who sadly died in April 2021 after a short struggle with a brain tumour.
Annika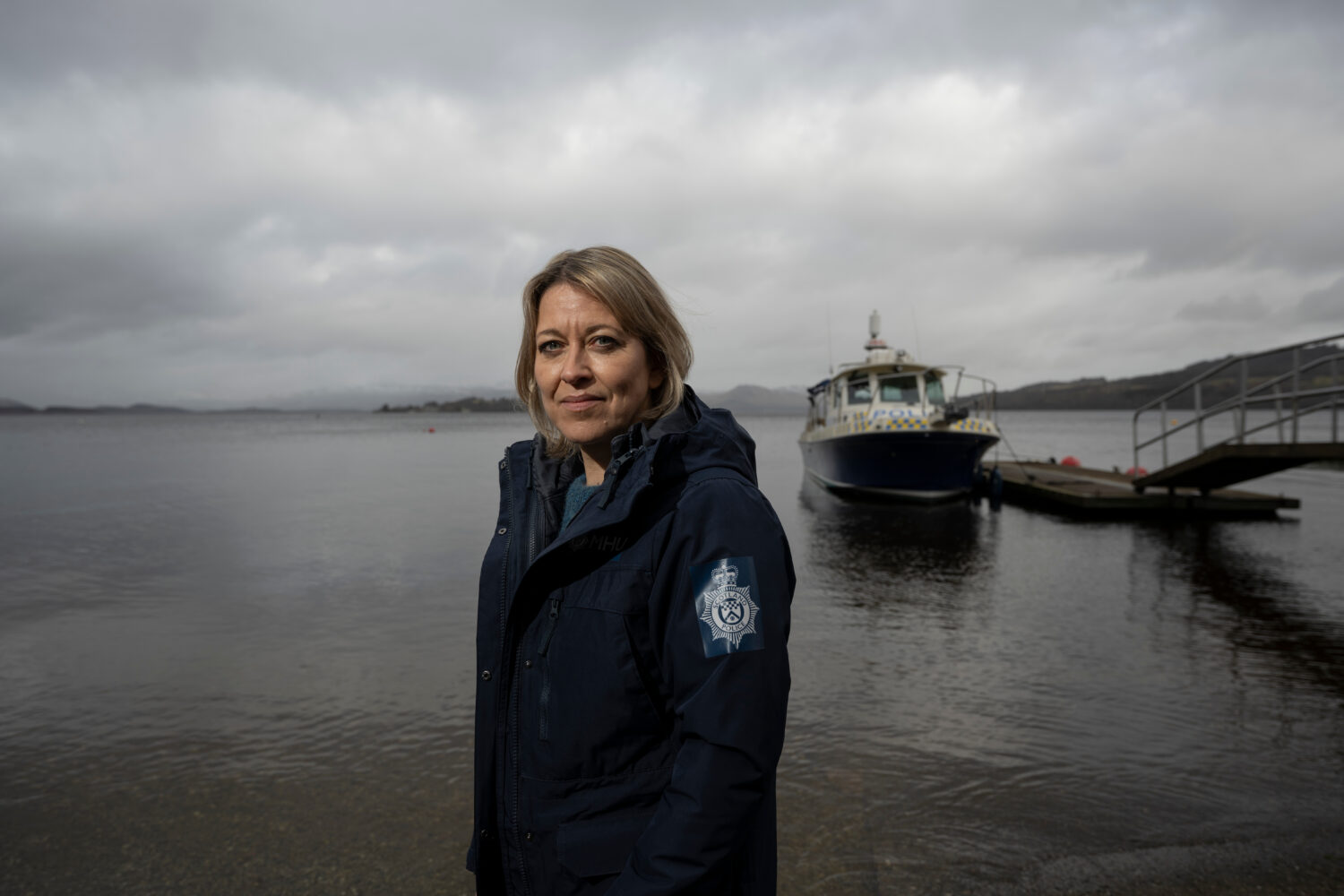 Based on the BBC Radio 4 drama Annika Strandhed, this Scottish series stars Nicola Walker (Unforgotten) as DI Annika Strandhed. Newly transferred to Glasgow's Marine Homicide Unit, she brings a teenage daughter and ample investigative talent.
Watch it: PBS Masterpiece
RELATED: The Best British TV Shows on PBS Masterpiece
The Tower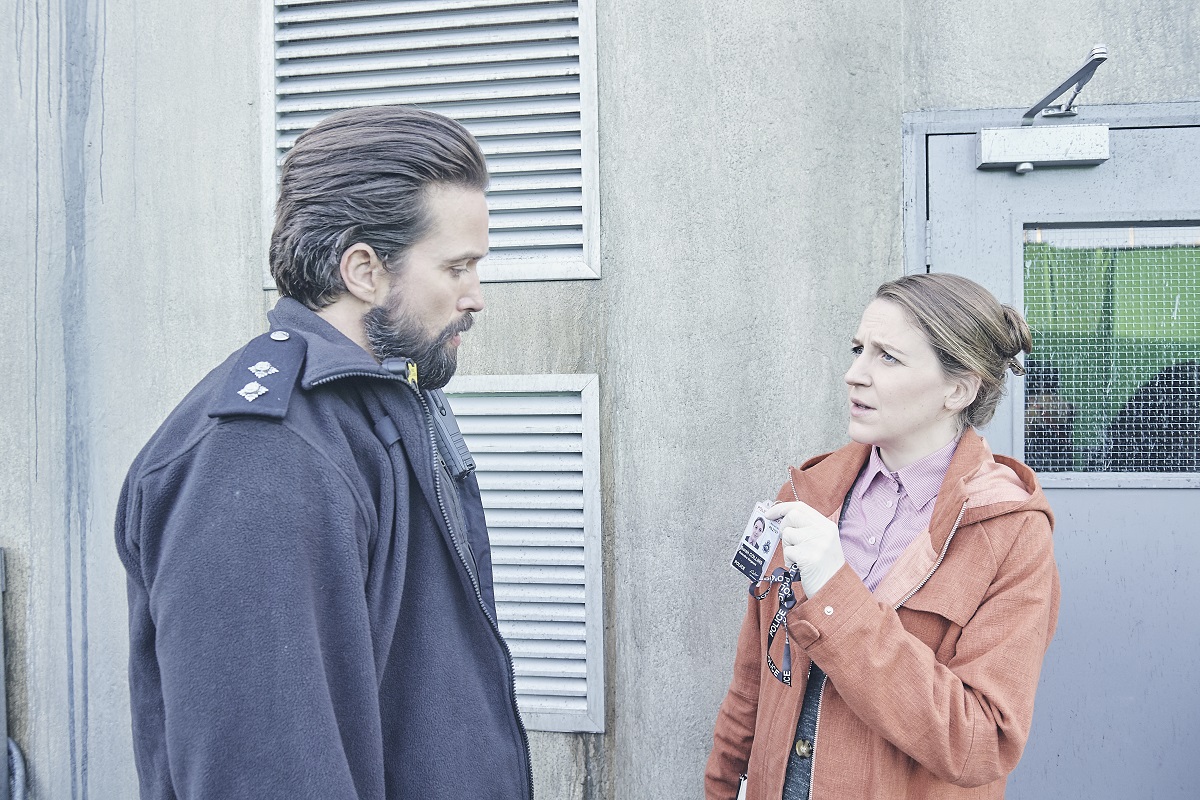 The Tower is based on Post Mortem, the first of Kate London's books. London is a former Met Police Officer who left a career as part of a Major Investigation Team on the Homicide and Serious Crime Command in order to pursue a career in fiction writing (which seems to have paid off).
In The Tower, DS Sarah Collins (Gemma Whelan, Gentleman Jack) investigates the deaths of a beat cop and a teenager who fell from a London tower block in unusual circumstances. Left alive on the roof is Lizzie Adams, a young officer who's found holding a small child who'd been kidnapped.
Allowed to go home before making her statement, Lizzie disappears. Collins will not only have to figure out what happened, but also find Lizzie before anything bad happens.
Bancroft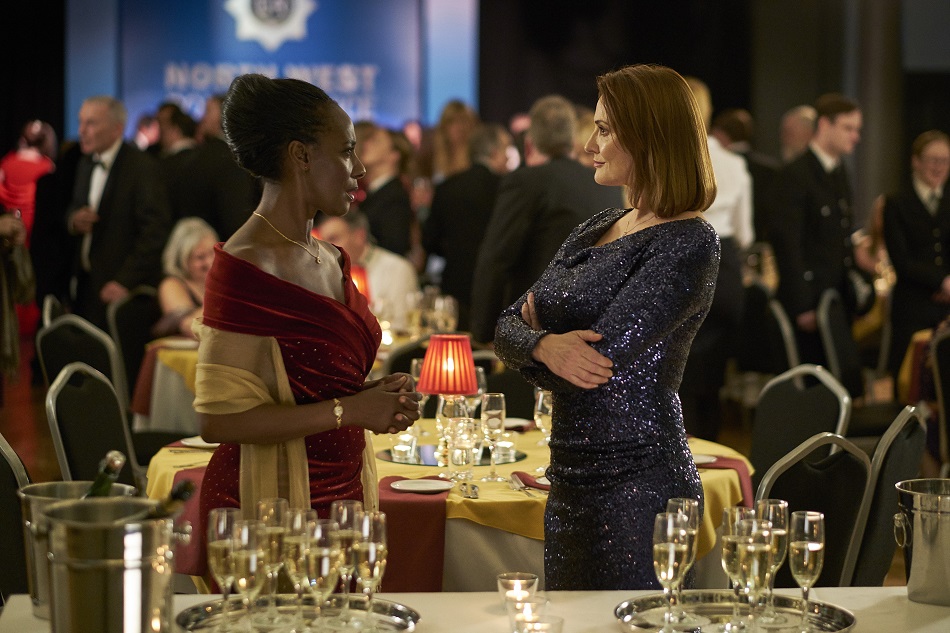 I can't say she's a positive role model, but DCS Elizabeth Bancroft is certainly an interesting female detective – and the show itself is immensely watchable. In Series 1, DCS Bancroft finds out her colleague, DS Katherine Stevens, was given a cold case that threatens to dredge up some of her own dark secrets. Sarah Parish (Trollied) stars as DCS Bancroft.
Harry Wild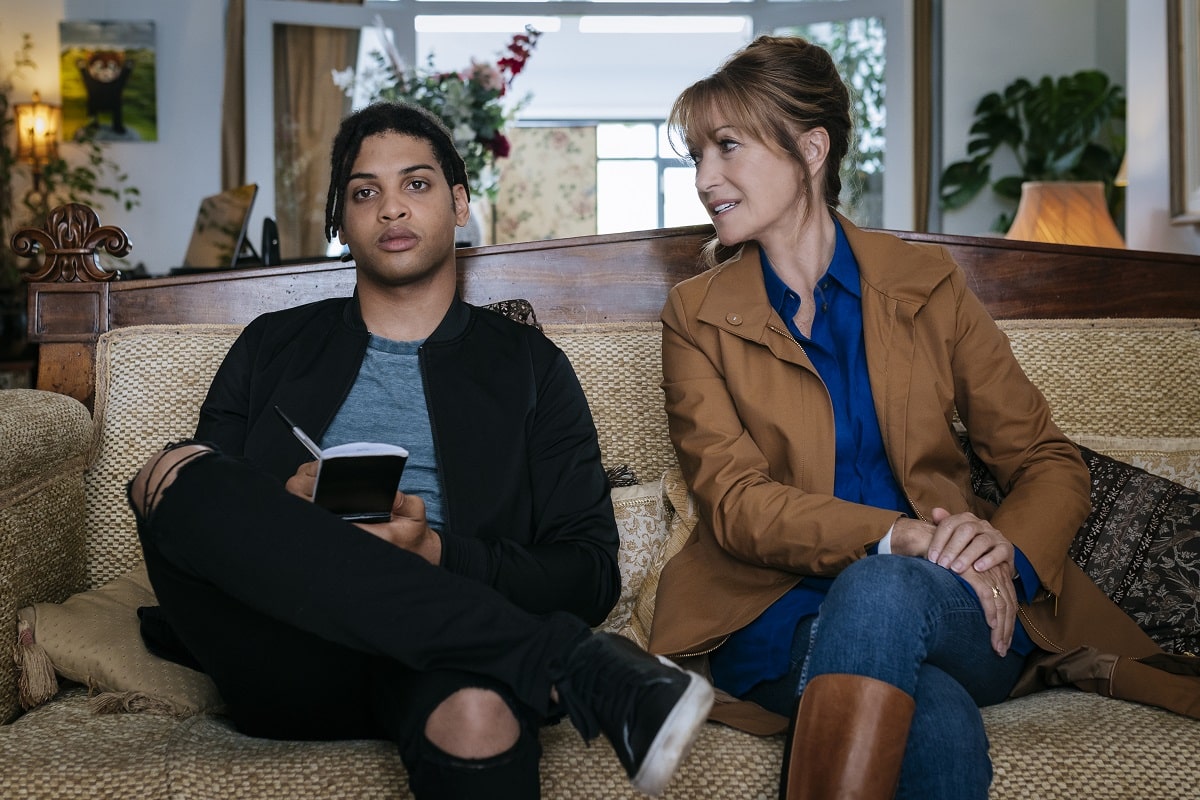 Jane Seymour (The Kominsky Method) stars in this series about a recently retired English professor with a knack for investigation and a tendency to interfere in her police detective son's cases. When the series kicks off, she's staying in his home recovering from a mugging and she starts poking around in his work.
Kevin Ryan (Guilt) plays her son Charlie, while Rohan Nedd (Whitstable Pearl) plays her mugger, Fergus Reid. The series is set in and around Dublin – and it's been renewed for season 2.
Black Work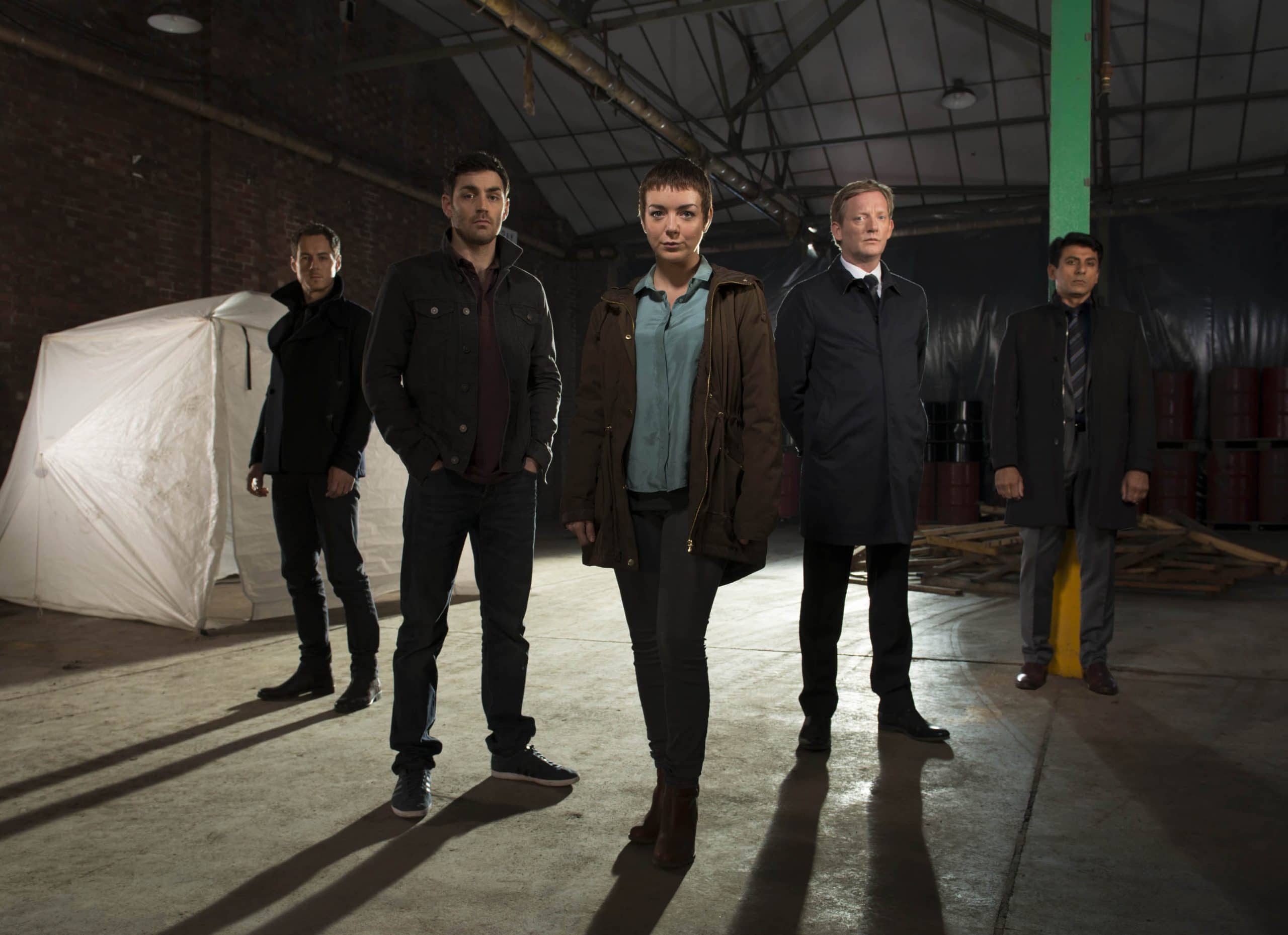 When her detective husband is killed in an abandoned warehouse, Police Constable Jo Gillespie is shocked to learn he had been working undercover. While trying to stay strong for her family, she begins her own investigation into how well she actually knew her husband. Sheridan Smith (Gavin & Stacey) stars.
Sister Boniface Mysteries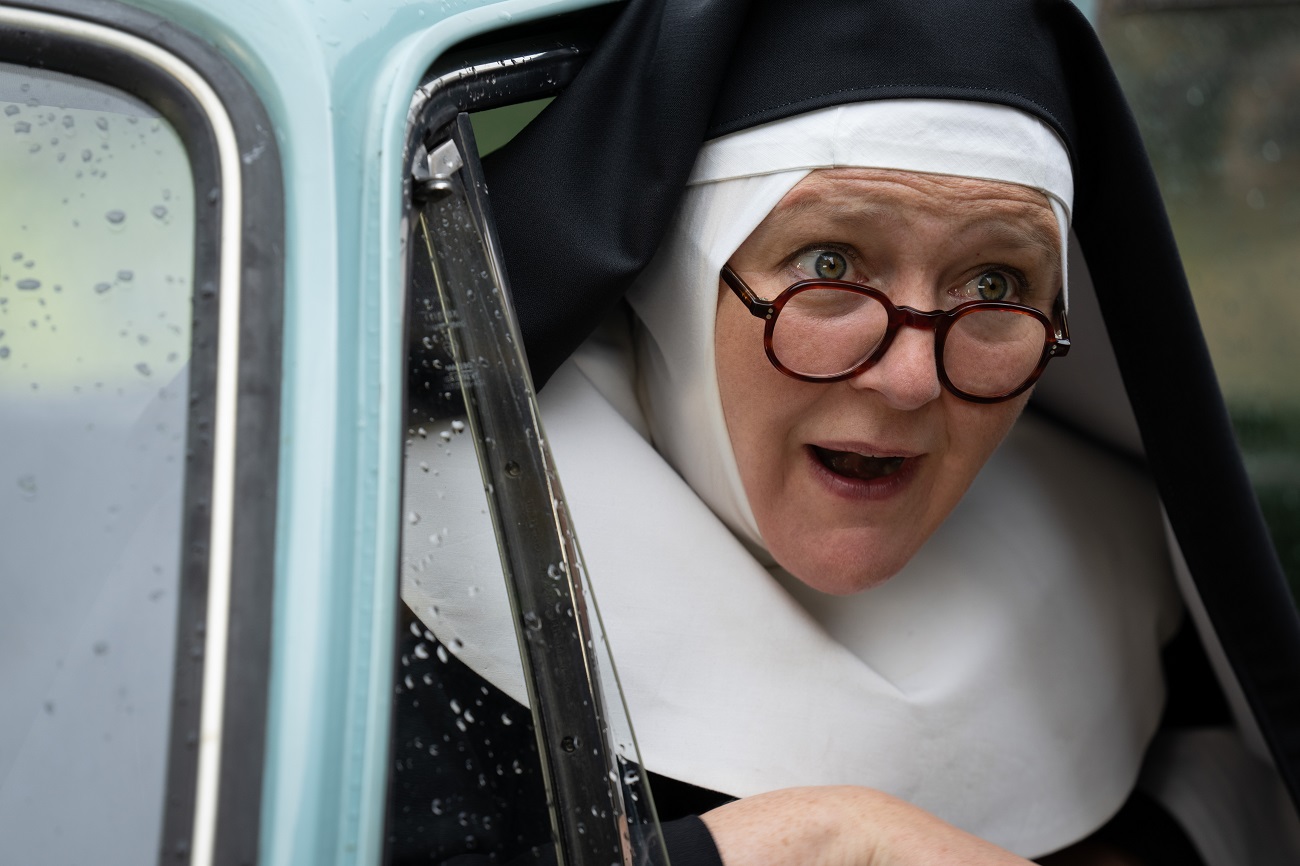 This playful mystery from the creators of Father Brown follows a wine-making, crime-solving, Cotswold-dwelling nun. Lorna Watson reprises her role as Sister Boniface, having appeared once before in an early episode of Father Brown.
Boniface is a forensics maverick in 1960s England, helping the police solve crimes with knowledge that surpasses what they're currently using in their own labs. They may not always understand her, but she gets results.
The Bletchley Circle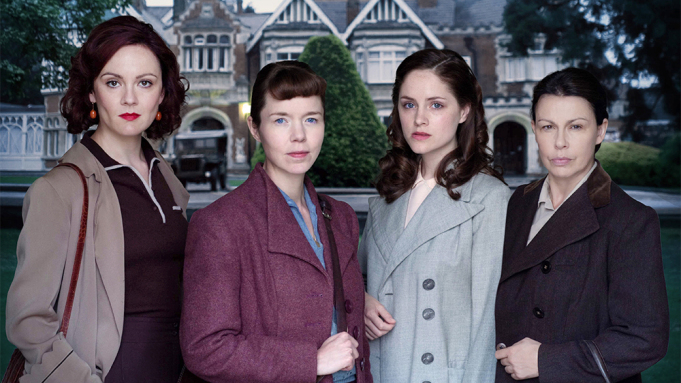 World War II was perhaps the first time in history when the UK started to make good use of their female talent. Perhaps most notably, a variety of intelligent women were trained as codebreakers at Bletchley Park. Sadly, their talents were no longer needed or respected in the years immediately following the war, and many of those women found themselves bored and in need of a challenge. In Bletchley Circle, four former Bletchley codebreakers team up to solve vexing local crimes, despite the fact that the men in charge would rather they not. Stream it HERE
There was also a later series set in San Francisco, but it's a far cry from the original. It actually manages to get more 1-star reviews than 5-star reviews on Amazon. You can watch it HERE.
Murder in Suburbia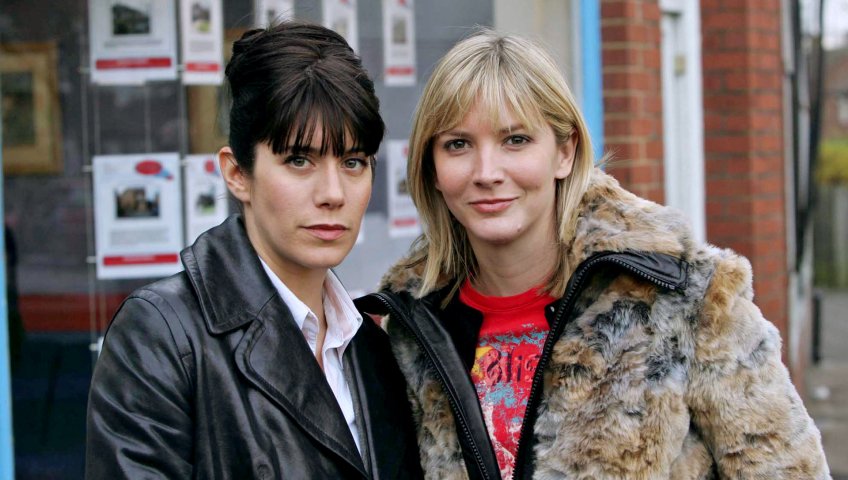 Caroline Catz (Doc Martin) and Lisa Faulkner () star in this mismatched pair of detectives – one posh and brainy, the other working class and more instinctive.
Unfortunately, the one recently disappeared from streaming services, but you can get it on DVD HERE.
Rosemary & Thyme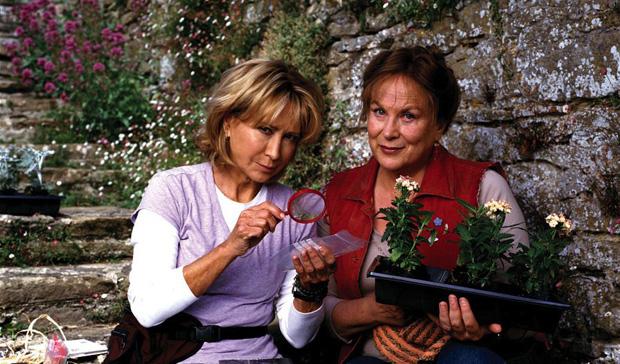 Laura Thyme and Rosemary Boxer are two women at a crossroads. Both middle-aged, one has been sacked from her university job, and the other has been sacked by her husband. They create a gardening business together, but murder seems to follow them. It's a lovely, light-hearted series with gorgeous scenery. Stream it HERE
The Mrs. Bradley Mysteries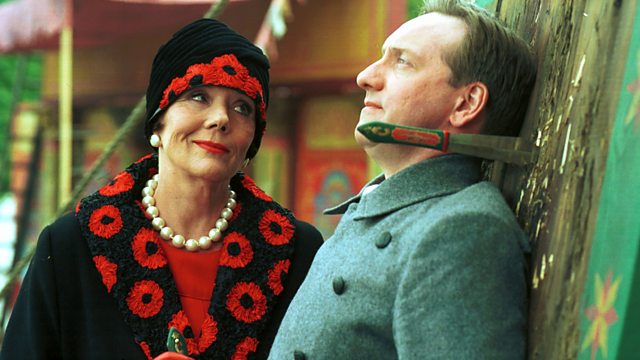 Diana Rigg stars as Mrs. Bradley, a slightly edgier version of Miss Marple who solves mysteries alongside her devoted chaffeur. Stream it HERE
McDonald & Dodds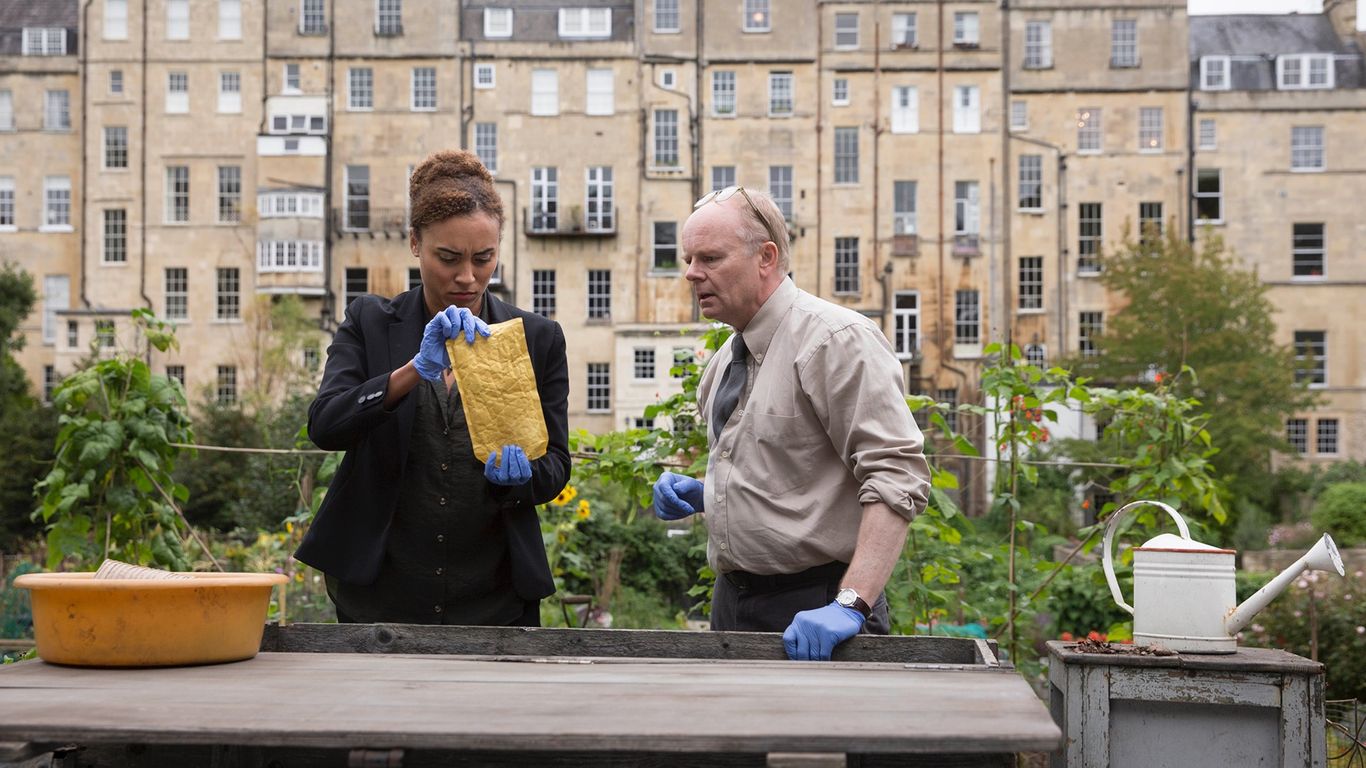 Newcomer Tala Gouvela co-stars alongside the ultra-talented Jason Watkins in this fun, light mystery series about an odd couple detective team. She's a street-smart, driven Londoner and he's a mild-mannered but incredibly clever long-time Bath detective. Though Series 1 had just two feature-length episode, rest assured – there's another series in the works.
Marcella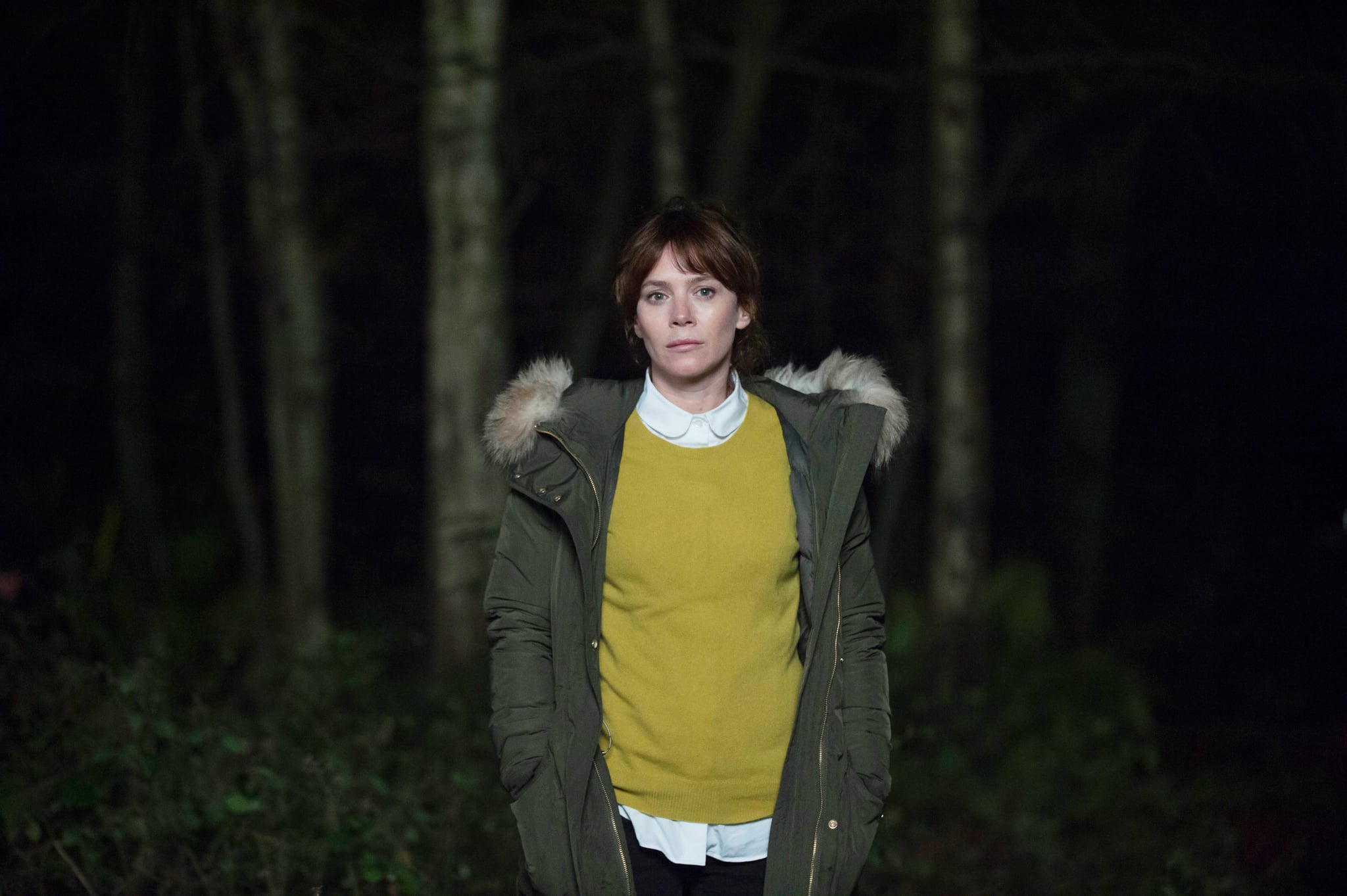 Anna Friel stars as DS Marcella Backland, a woman suffering from blackouts after her marriage ends. When someone close to her ex is murdered, she worries she might have been involved.
Watch it HERE or on Netflix
Broadchurch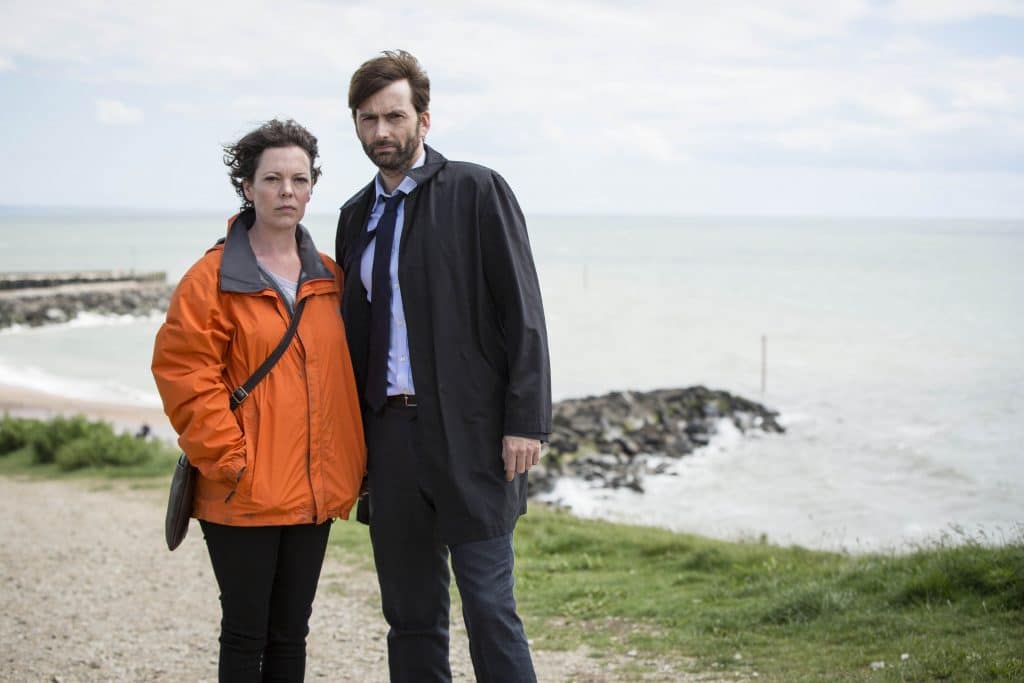 David Tennant (Doctor Who) and Olivia Colman (Rev) star in this small-town coastal mystery about the investigation into the murder of a young local boy. While Colman isn't the main star, she gets her fair share of screen time and great moments.
The series was filmed along the Dorset coast, and you can read more about Broadchurch filming locations here.
The Fall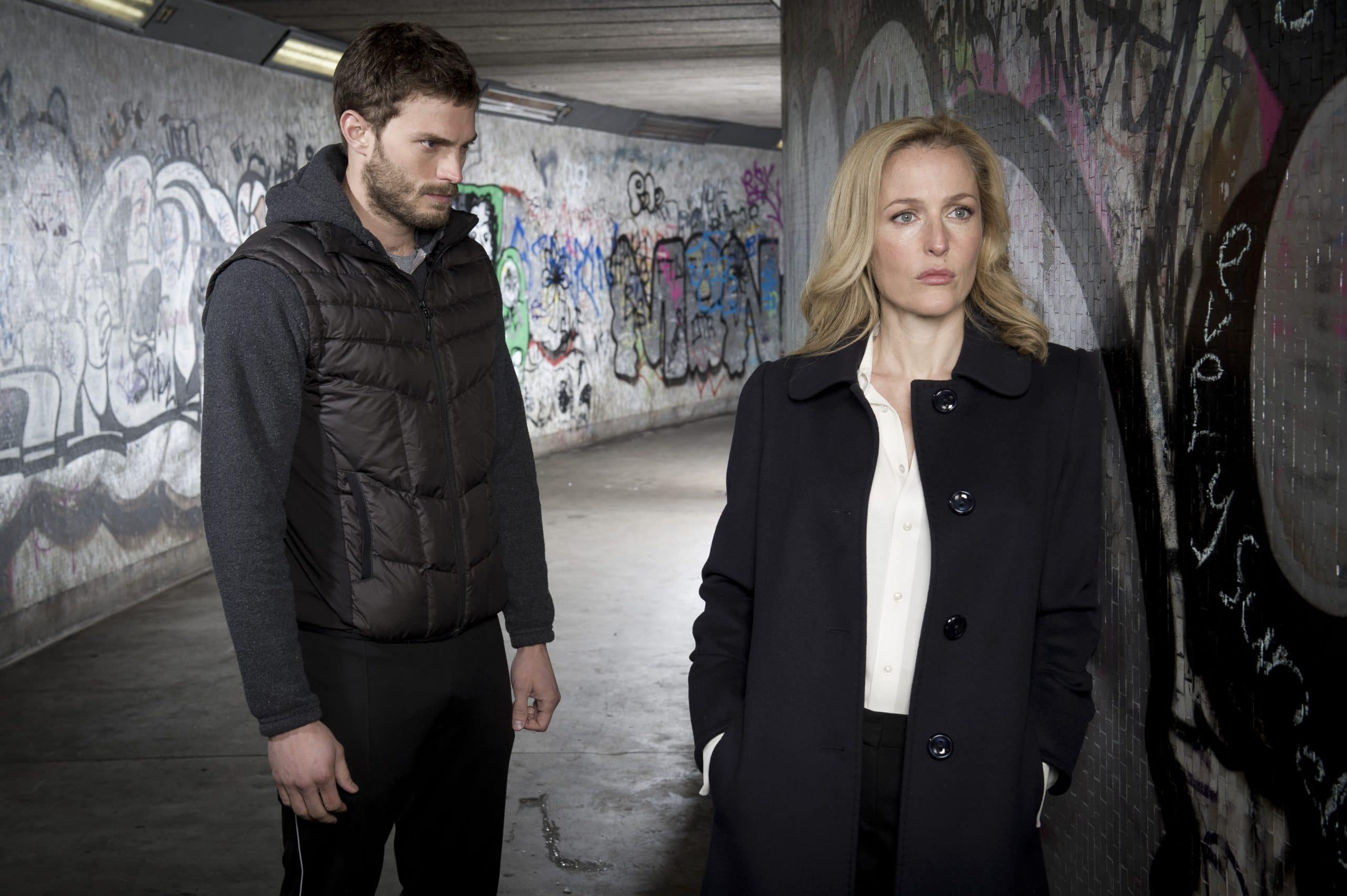 Gillian Anderson (The X-Files) stars in this series about a determined detective superintendent on the trail of a vicious, seemingly random serial killer in Belfast, Northern Ireland.
The Bay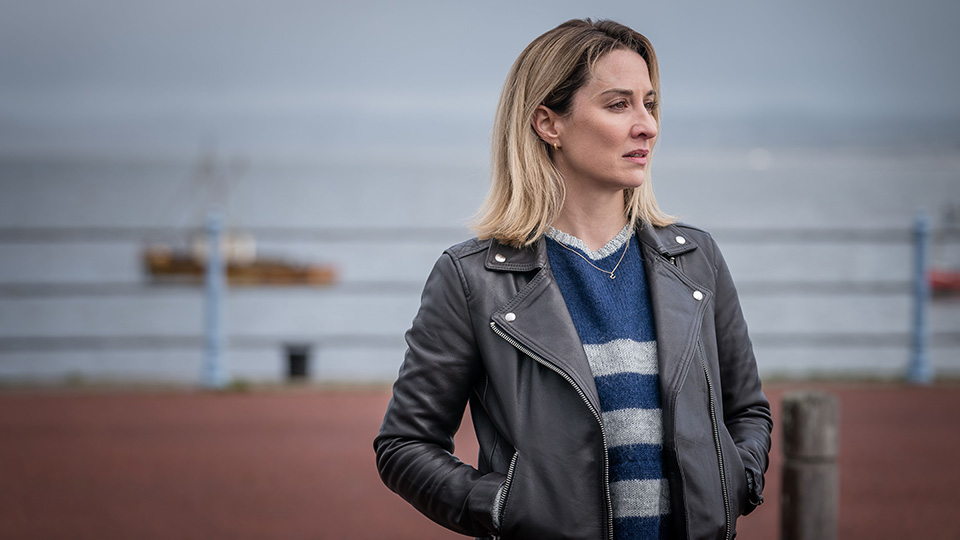 Morven Christie (Grantchester) plays DS Lisa Armstrong, a family liaison officer who discovers she has a personal connection to a missing persons case. This 2019 mystery is set around Morecambe Bay, and it's now been renewed for a third series (though sadly, star Morven Christie is leaving after Series 2).
Jemima Shore Investigates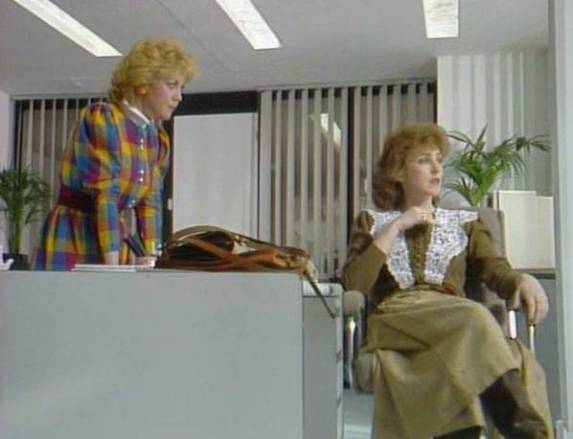 This fun series sees Patricia Hodge (Miranda) starring as an investigative journalist, TV presenter, and occasional amateur sleuth. Throughout the series, she uses her skills and high-class connections to solve cases that would elude others. It's based on the novels of Antonia Fraser, and it features some early performances from actors like Tom Baker, Brian Cox, and Bill Nighy.
This one's not streaming, but if you have a region-free DVD player, you can get it HERE.
Mallorca Files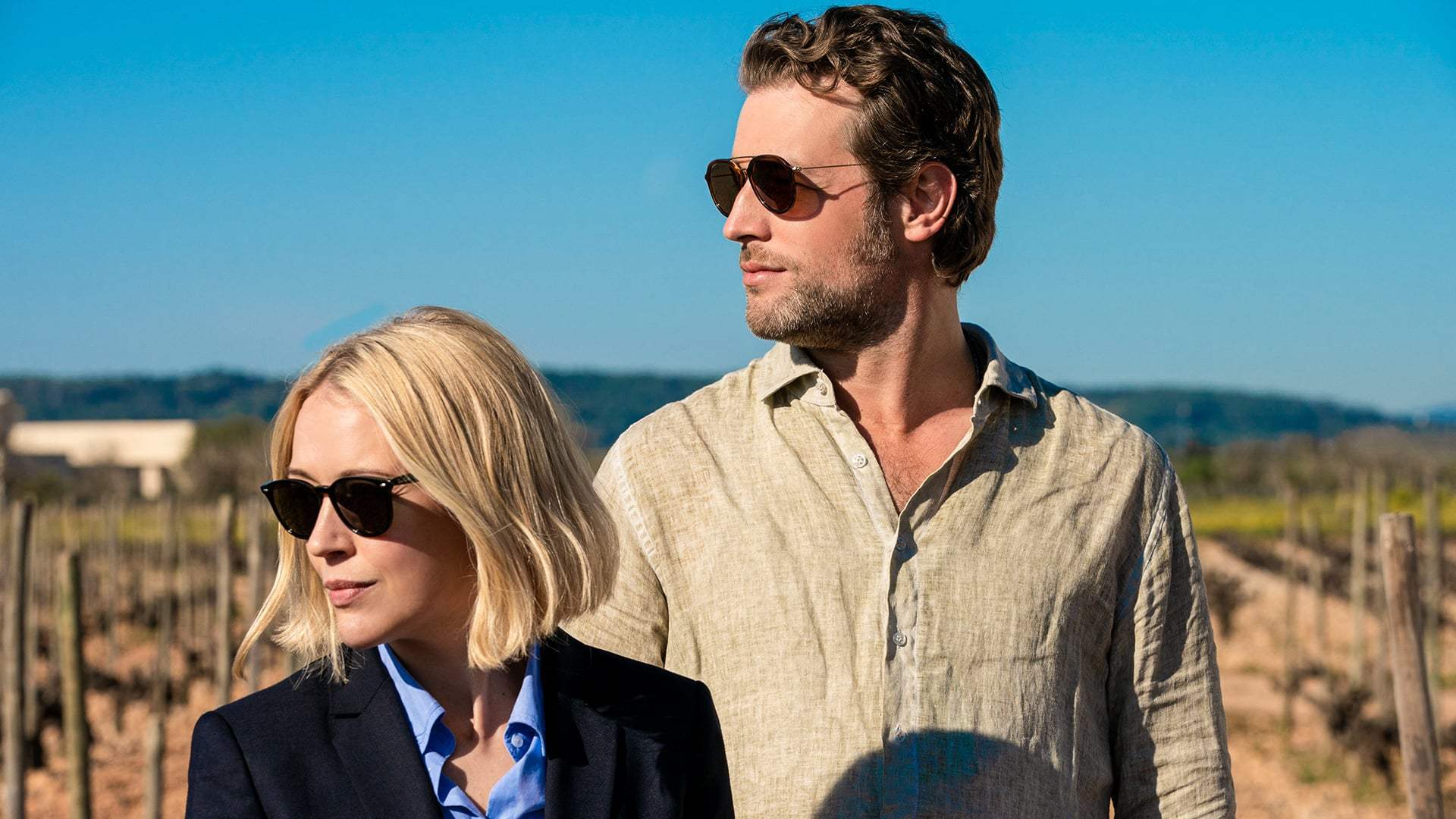 This light mystery is a bit like Death in Paradise in that it plants an awkward British detective in a laidback island setting. Miranda Blake (Elen Rhys) teams up with German detective Max Winter (Julian Looman) to solve crimes on the island of Mallorca.
Though perhaps not the most brilliant, memorable detective series ever made, it's a nice light mystery with a bit of action and some great scenery. Miranda Blake is a competent, but also very human and flawed detective, and the odd-couple pairing leaves plenty of room for both to grow and change as the series continues into a second season.
The Coroner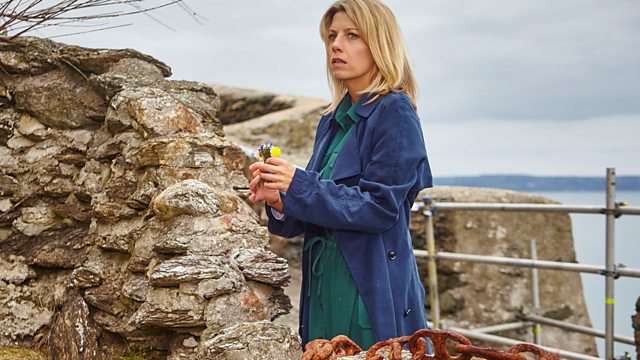 This daytime drama follows a coroner working alongside her one-time childhood sweetheart in a coastal town in south Devon. Though she's not technically a detective, her work certainly helps to solve cases. Claire Goose (Casualty) and Matt Bardock (Casualty) star.
Life of Crime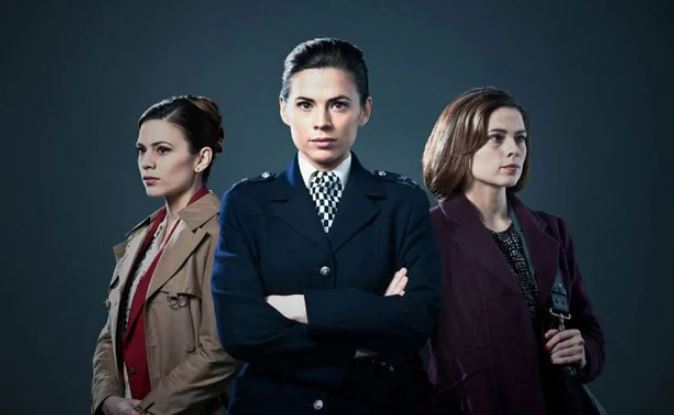 Hayley Atwell (Agent Carter) stars as Denise Woods in this unique crime drama set over the course of three decades. In the beginning, it's 1985 and she's an idealistic rookie cop obsessed with tracking down a killer. Episode 2 finds us in 1997, and 3 goes to 2013, where she's finally able to put the case to bed for good.
The Gentle Touch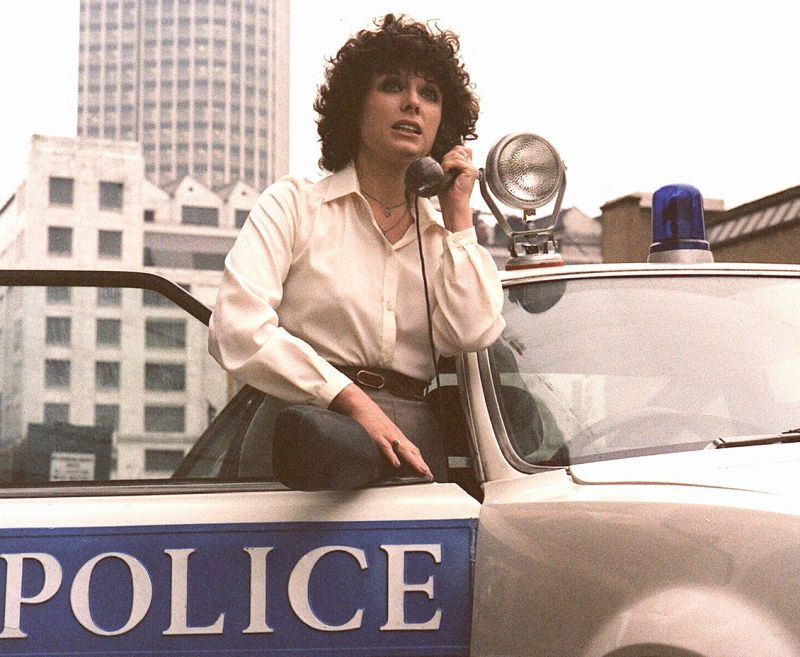 This pioneering 1980 crime drama stars Jill Gascoine as DI Maggie Forbes, British TV's first female police detective. It beat out our next entry on this list by four months.
When Maggie's police constable husband is murdered in the first episode, she's left to juggle her career and single parenthood. Aside from the fact that it was a groundbreaking series, The Gentle Touch is a fun look back at early 1980s London.
Juliet Bravo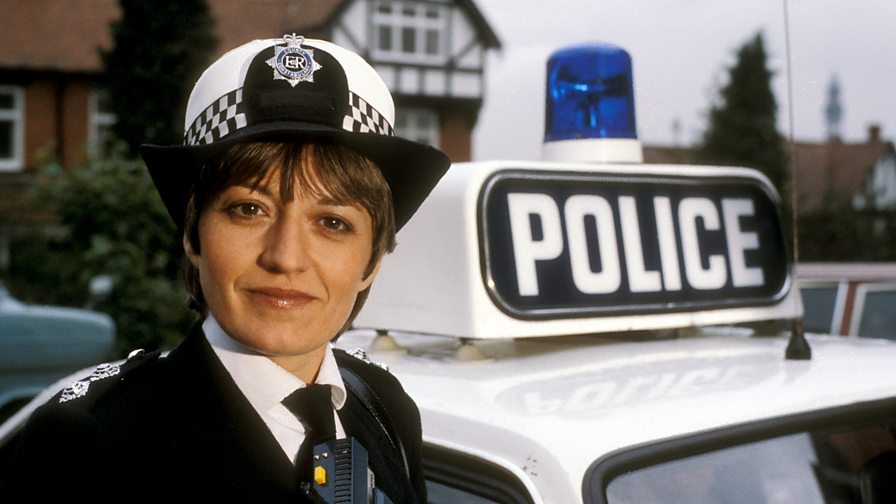 Like The Gentle Touch, this female-led detective series premiered in 1980. While The Gentle Touch was based in London, Juliet Bravo was set in a much smaller (and fictional) town of Hartley in Lancashire. In real life, the "Hartley" police station exterior was actually the Bacup station.
Juliet Bravo's lead, Inspector Jean Darblay, was based on a real woman named Wynne Darwin.
The series isn't currently available via any legal US streaming services, but you can pick it up on DVD from Amazon or Amazon UK. Given its historic value, this is one we'd love to see make it to the streaming services.
WPC 56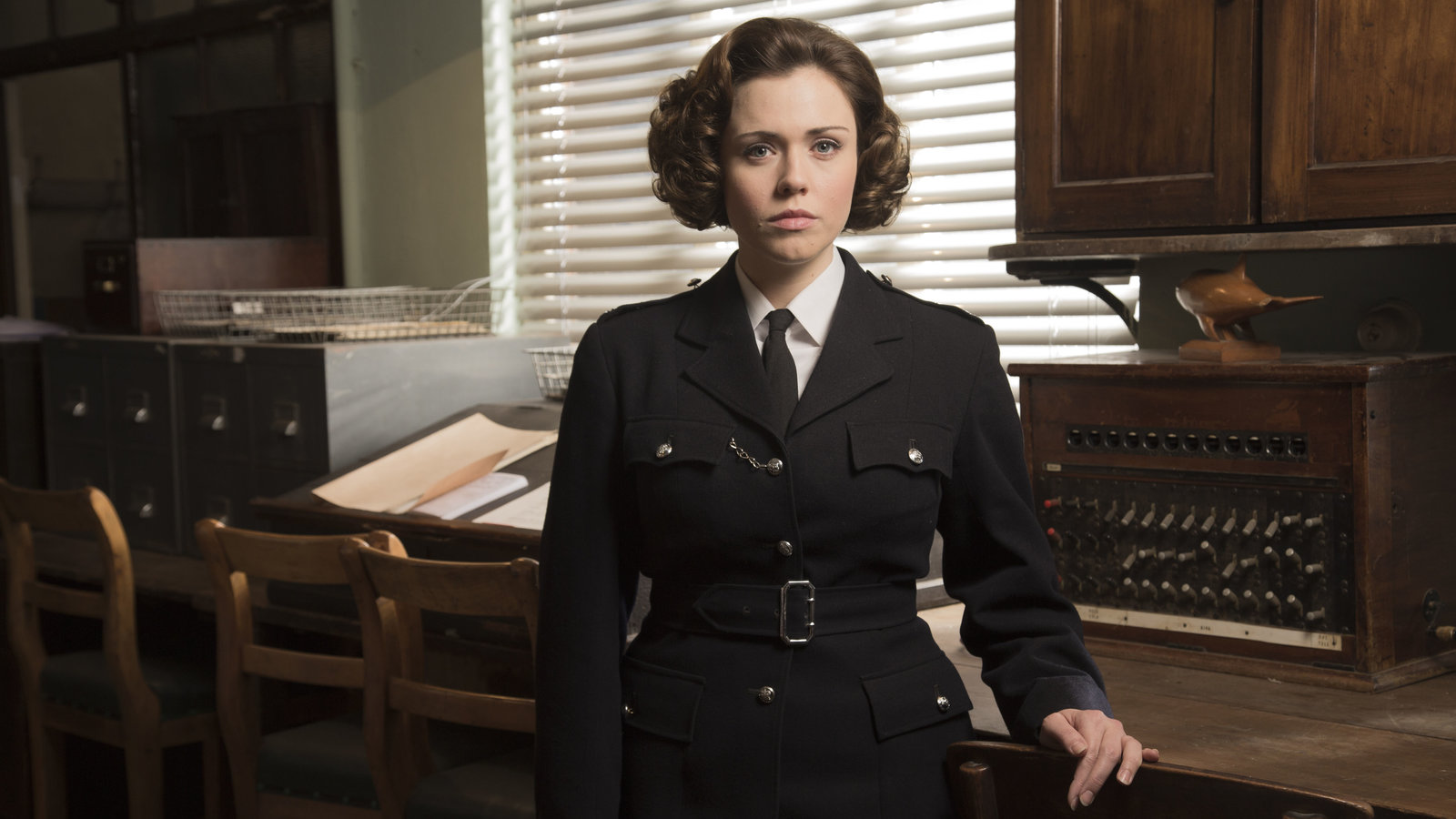 This 2013 period crime drama is set during the 1950s, and it follows the first woman police constables (WPCs) to join Brinford Constabulary. The first two seasons of the series follow Gina Dawson (Jennie Jacques) as she struggles to fit in at a male-dominated police station, while the third season goes on to showcase the experiences of her successor, Annie Taylor (Claudia Jessie).
In the Dark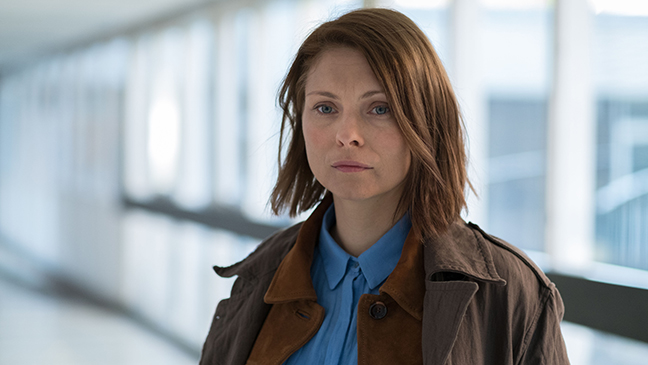 This four-part crime drama is based on two Mark Billingham novels, Time of Death and In the Dark. It follows detective Helen Weeks (MyAnna Buring, Ripper Street) after she finds out she's pregnant and gets involved in a case with some very personal connections. In the second series, she's further along in her pregnancy and pursuing a case in urban Manchester.
Chandler & Co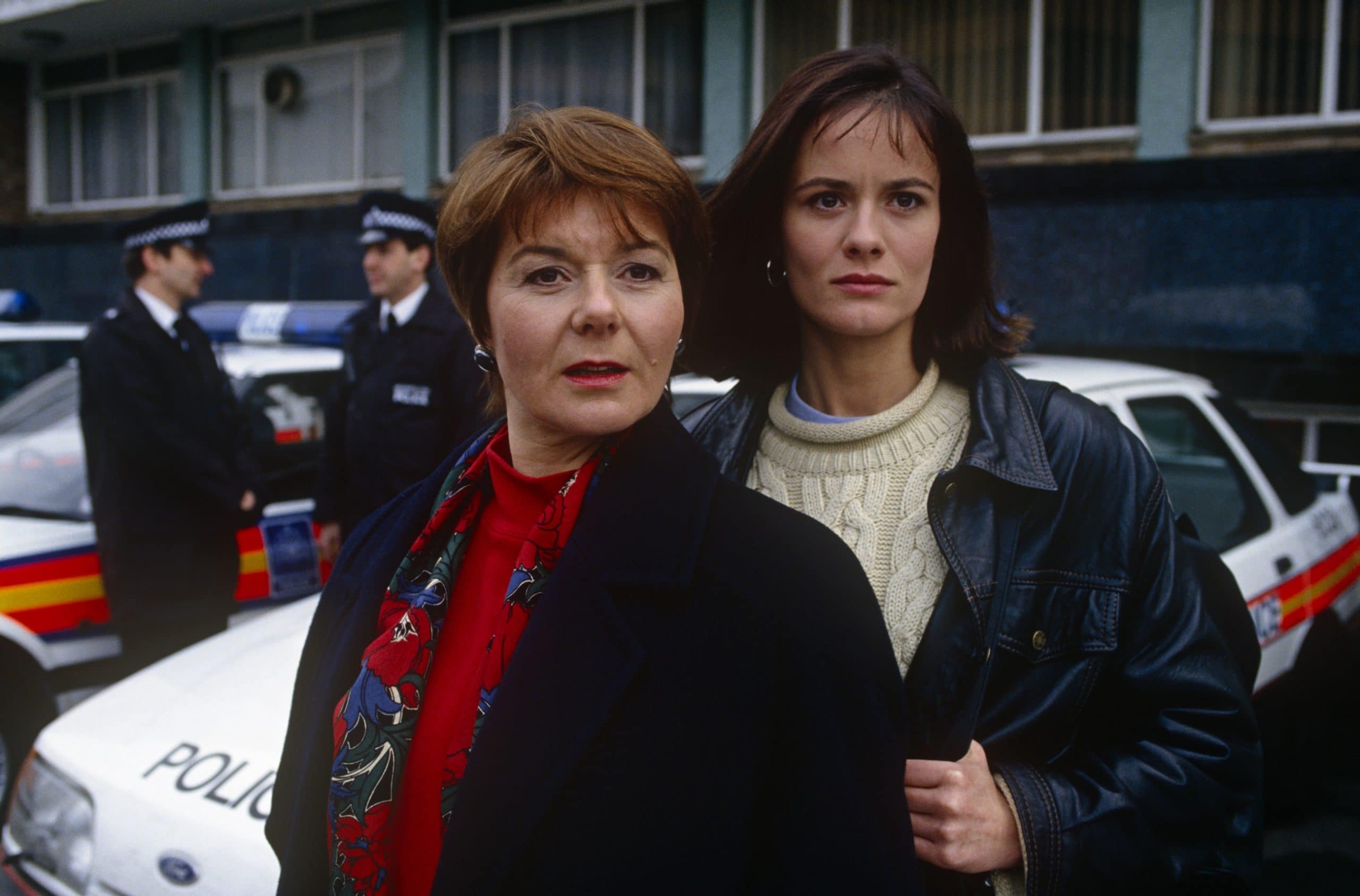 Back in the mid-90s, this series ran for two seasons, following the exploits of a couple women who woke up one day and decided to start a detective agency. One woman is recently divorced and more than a little angry, while the other is a housewife looking for an escape from the mundane. Barbara Flynn and Catherine Russell star, and Peter Capaldi appears as an ex-PI who helps show them the ropes.
Wilde Alliance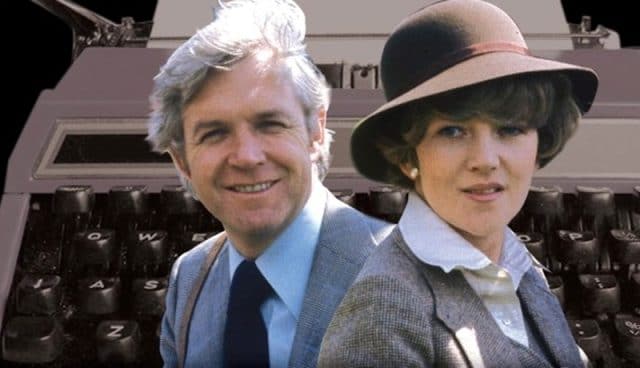 This vintage ITV series from the 1970s follows Ruper and Amy Wilde, a husband-and-wife amateur detective team. Husband Rupert is a novelist, and the pair live in an enormous Yorkshire mansion, occasionally venturing out to solve cases together.
Julia Foster and John Stride starred. You won't find this one streaming at the moment, but you can get it on DVD HERE if you have a region-free DVD player.
Rose & Maloney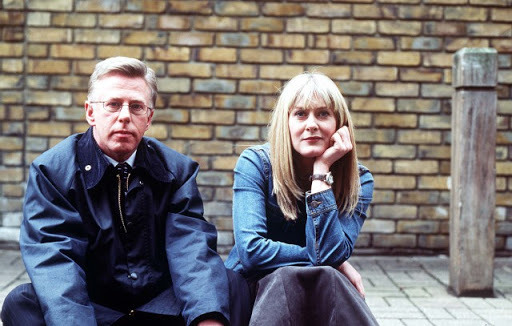 Sarah Lancashire and Phil Davis star in this 2002 series about a pair of detectives who investigate old cases, hoping to correct miscarriages of justice. Lancashire's character Rose is rebellious and strong-willed, and it does give her some problems at work. Her partner Maloney (Davis) is her superior, but he's fairly meek and he seems to recognise her talent, allowing himself to be swept along by her hunches.
It's also interesting to note that Rose is portrayed as a diabetic, something you don't see all that often unless it's being used as a plot device to increase urgency when a child goes missing.
Miss Scarlet & the Duke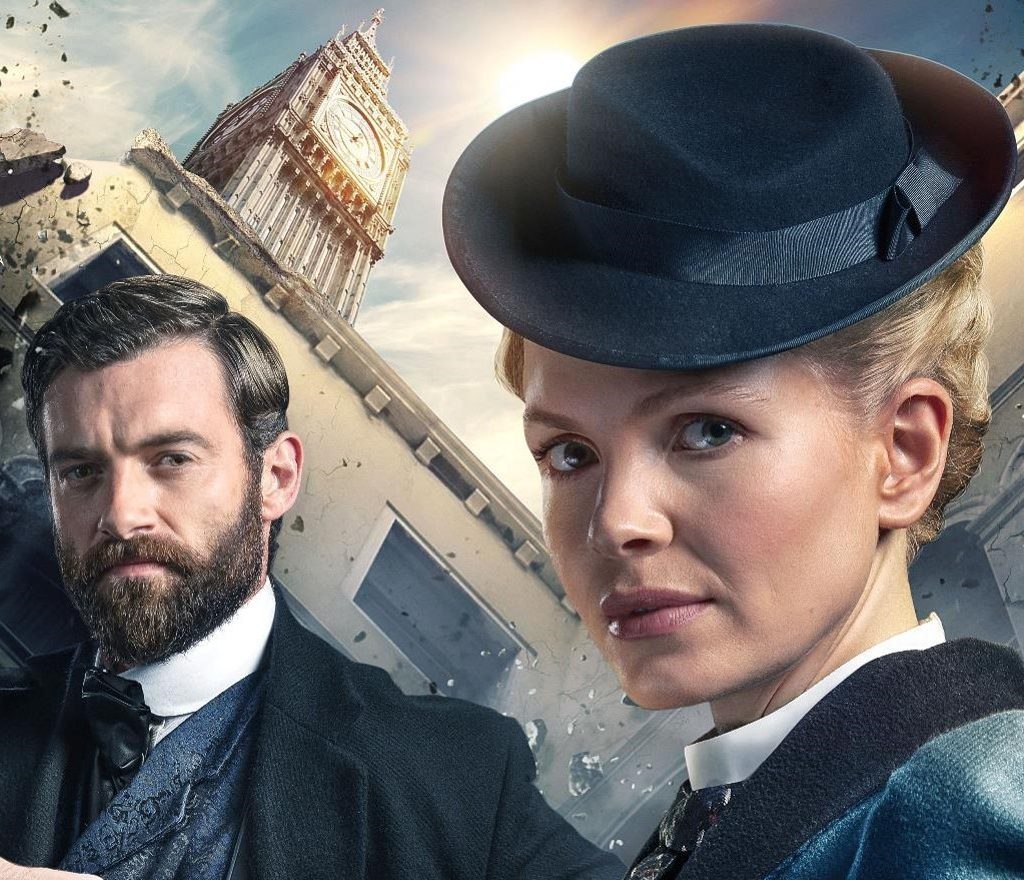 When Eliza Scarlet's father dies and leaves her near-penniless, she takes matters into her own hands and decides to run his detective business. That wouldn't be all that remarkable, except that Miss Scarlet lives in Victorian London.
Because she's working in a male-dominated world, she relies on help from an old friend, a womanising detective from Scotland Yard.
The Madame Blanc Mysteries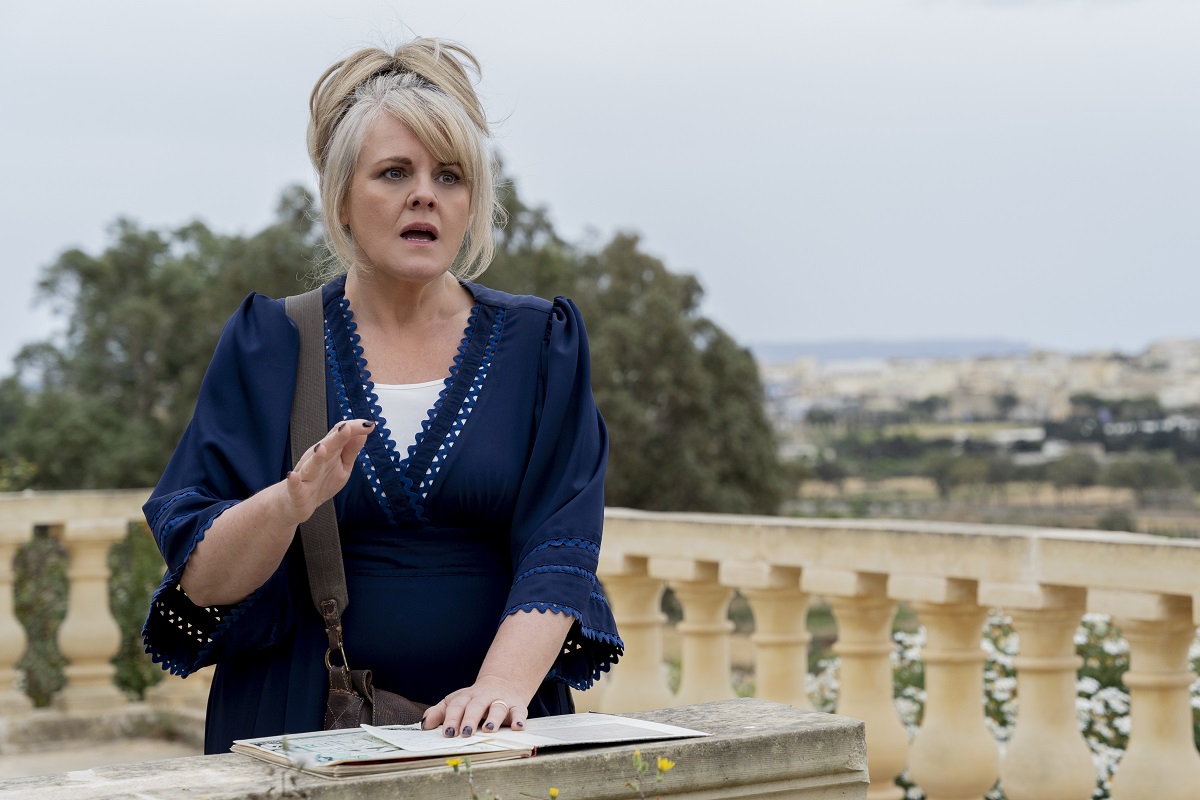 Jean and Rory are a happy couple with an antiques business – until one day, Jean learns her husband has died on the way home from a sourcing trip in France. To add to her troubles, she finds they were actually broke, and the one remaining asset they have is a home in France.
Given the mysterious nature of her husband's death, the new information about their situation, and a missing ring he was supposed to be bringing home, Jean decides to head to France to investigate.
From the Commonwealth
These female detective series may not be British, but we think they'll appeal to anyone who enjoys British mysteries.
Miss Fisher's Murder Mysteries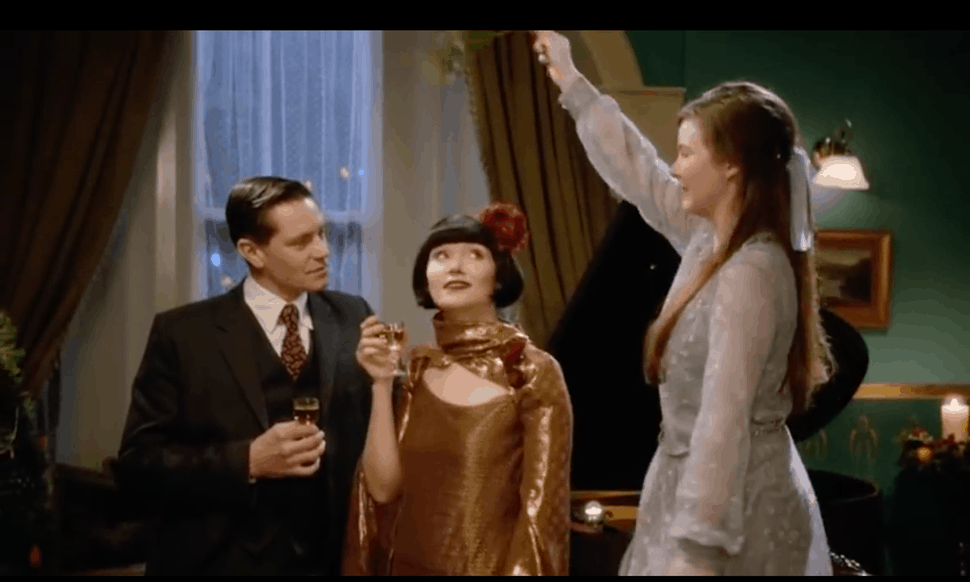 In 1920s Melbourne, Phryne Fisher stands out. She's a uniquely modern woman who never lets her gender get in the way of a good time – or solving a murder. Stream it HERE
Miss Fisher's Modern Murder Mysteries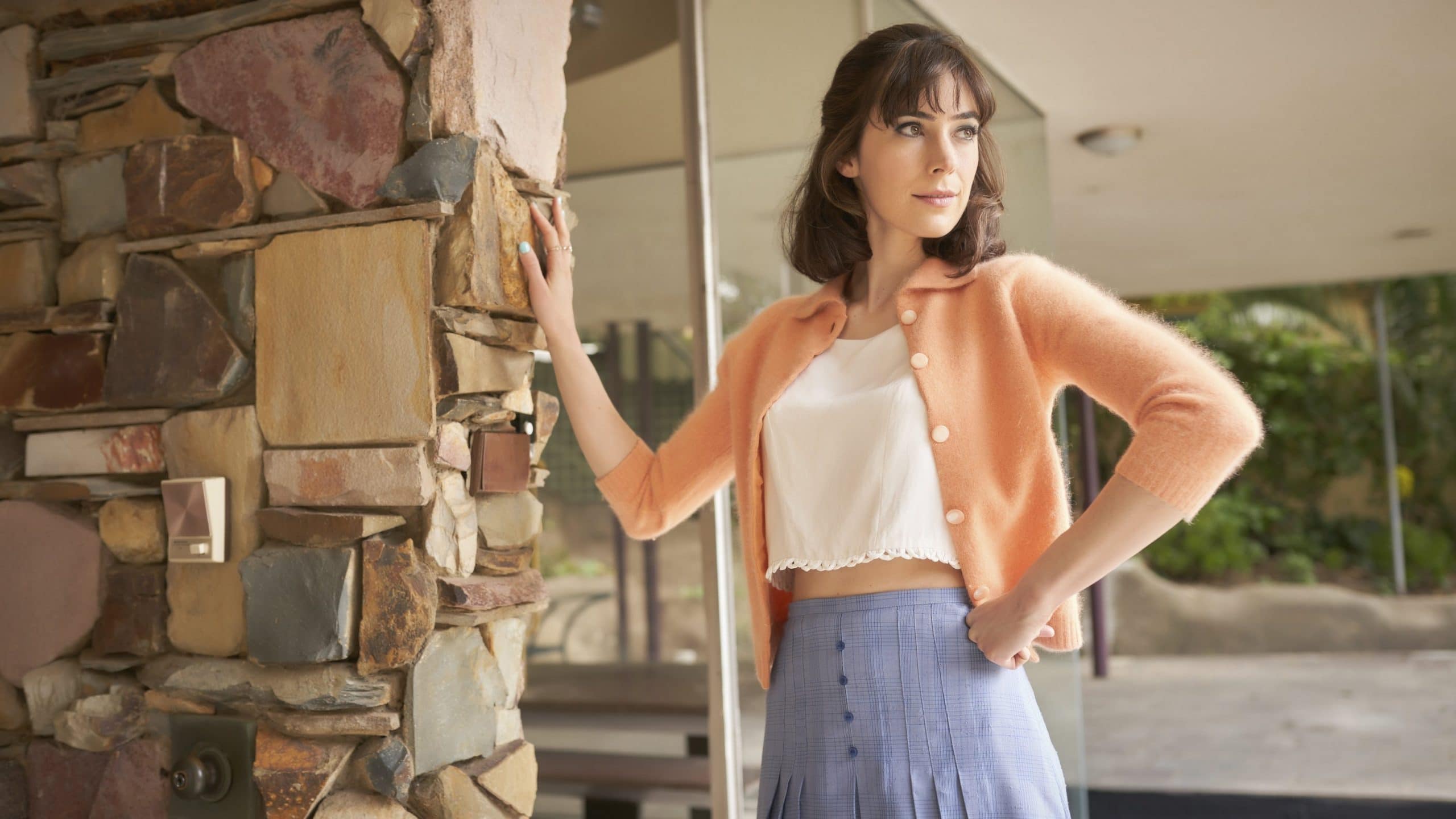 In this Miss Fisher's Murder Mysteries spin-off, Phryne Fisher's long-lost niece Peregrine follows in her aunt's footsteps after her mysterious disappearance. Stream it HERE
Frankie Drake Mysteries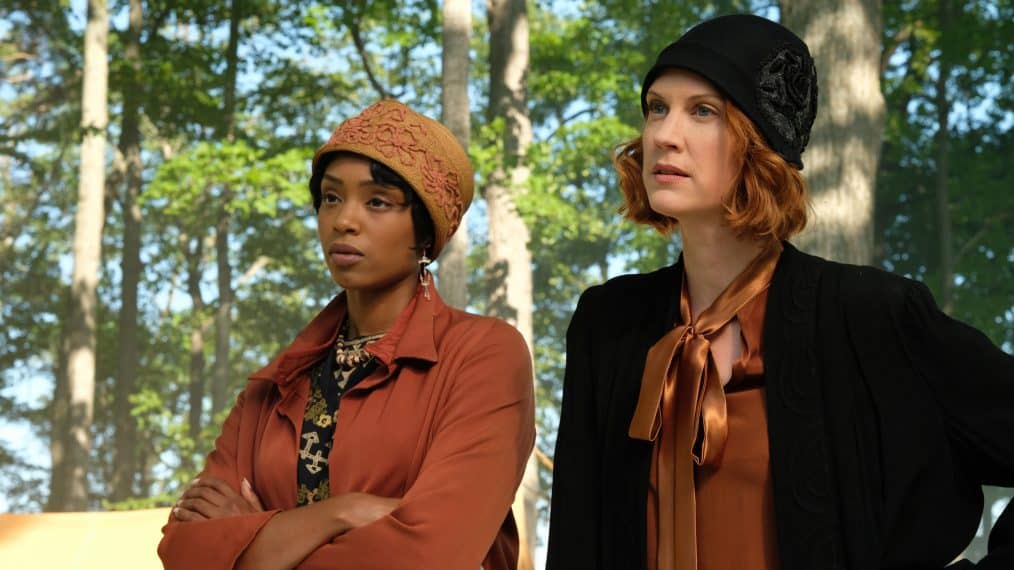 This fun, light series is sort of like a lighter, campier Canadian version of Miss Fisher's Murder Mysteries. The series follows Frankie Drake, a Toronto woman with her own PI firm, along with her trusty partner Trudy Clarke.
My Life is Murder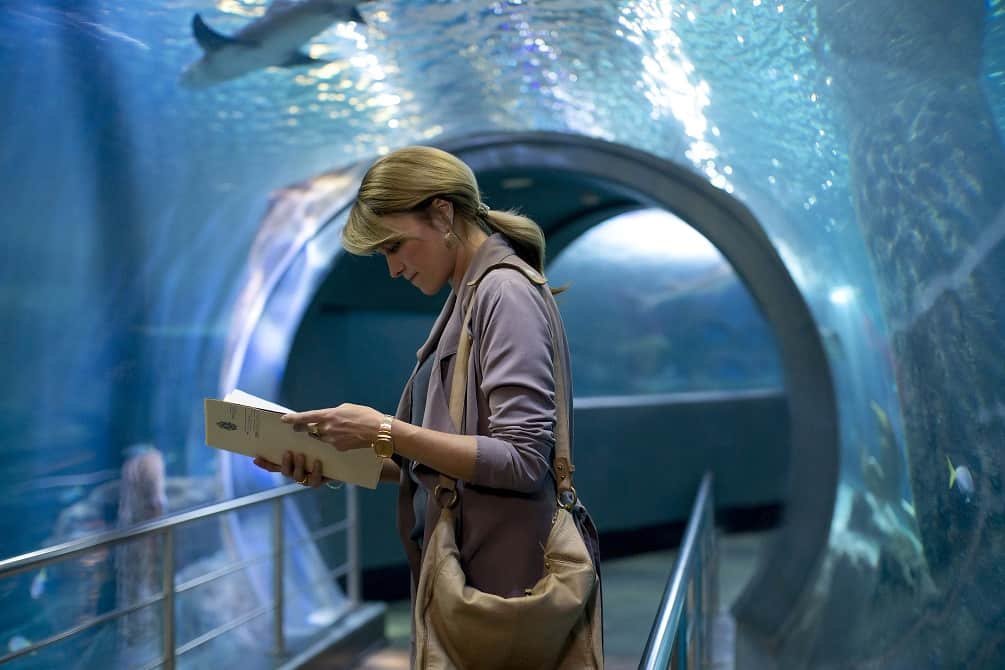 Lucy Lawless stars as retired detective Alexa Crowe, a woman recovering from tragedy and occasionally helping out the local police. Stream it HERE
Dead Lucky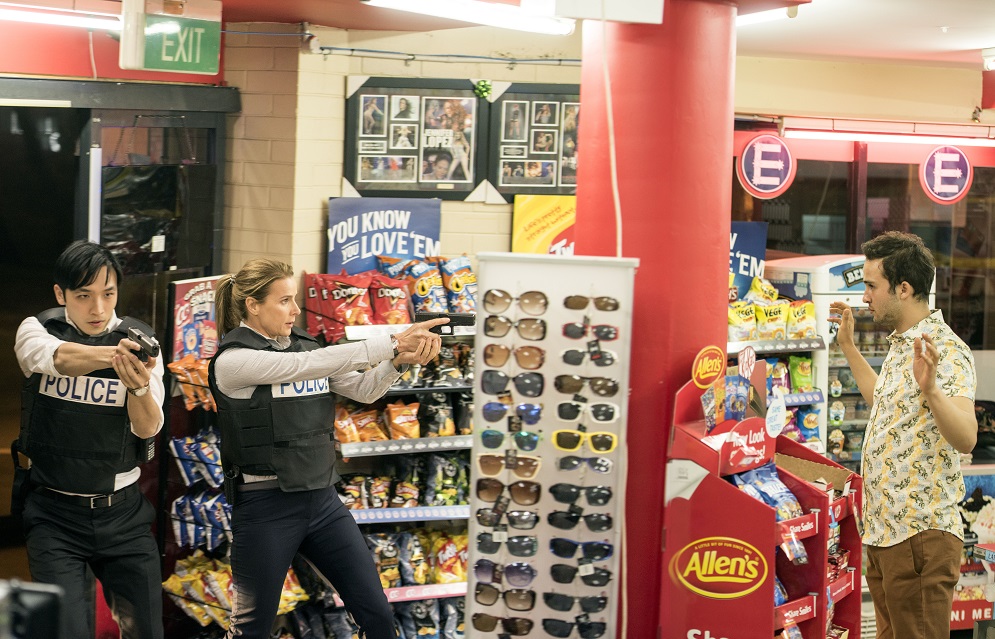 Rachel Griffiths (Six Feet Under) stars in this Australian thriller about a detective obsessed with catching the man who killer her partner. At the same time, she's been reluctantly paired up with a new trainee who blames her for his best friend's death.
So far, we've not heard anything on a second series.
What's Your Favourite Female-Driven Detective Series?
For us, it's all about the retro cosy mysteries – Hetty Wainthropp and Rosemary & Thyme. That's not to say we don't enjoy some of the newer or grittier shows, but they just don't make'em like they used to.
What's your favourite female detective series? Let us know your thoughts in the comments!
Save it to Pinterest!