40+ of the Best British TV Medical Shows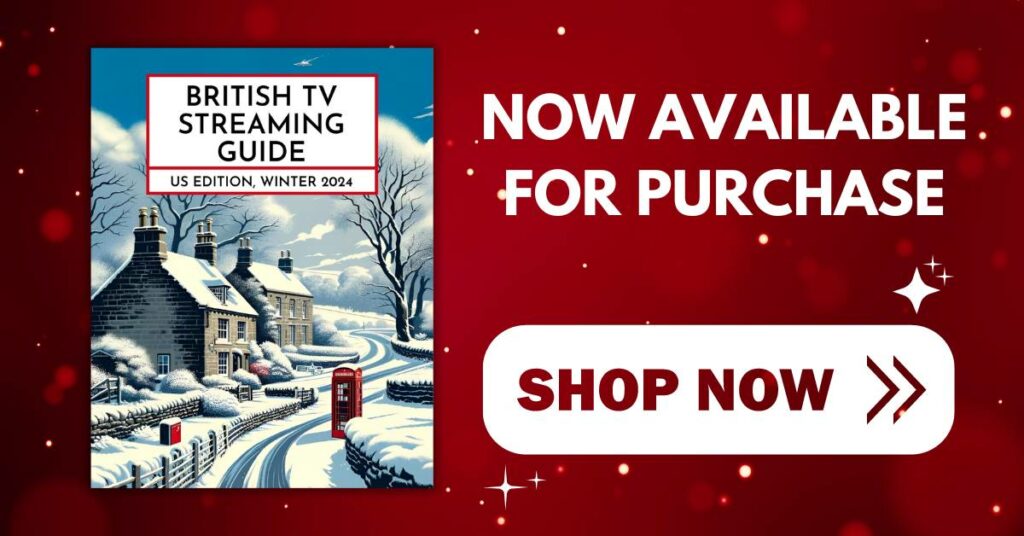 The British TV Streaming Guide: US Edition, Winter 2024 is now available. Get yours HERE.
In some cases, we earn commissions from affiliate links in our posts.
Last Updated on January 26, 2022 by Stefanie Hutson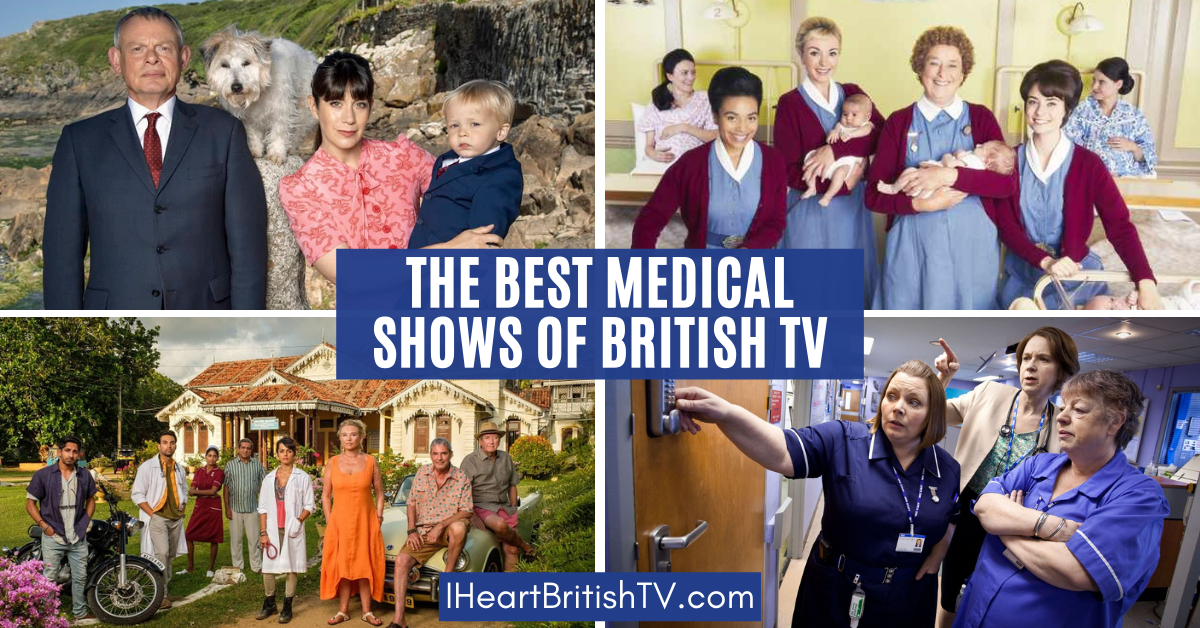 Though not as popular as crime dramas, medical shows continue to draw viewers who crave their high-pressure and universally human storylines.
The last year has highlighted – more than ever – just how important medical workers are to society. From doctors and surgeons to nurses and CNAs and LPNs and paramedics and radiologists and everything in between, they look after people at their most vulnerable. In their honour, we wanted to make a post that highlights shows related to their work (no matter how ridiculous and unrealistic some of them – ahem, Green Wing – may be).
Thank you to all our readers who work in healthcare – and that includes the oft-forgotten heroes who work in the cafes and gift shops and car parks and reception desks and transport vehicles and custodial departments and administration (and I'm sure I'm missing plenty). You may not be directly delivering care, but I'm sure many can attest to the importance of your kindness when they're dealing with medical stress.
A List of 40+ of the Best British TV Medical Shows
To make this list a little easier to browse, we've divided it into 3 sections: Medical Dramas, Medical Comedies, and Reality/Non-Fiction.
British TV Medical Dramas (Including Period Dramas)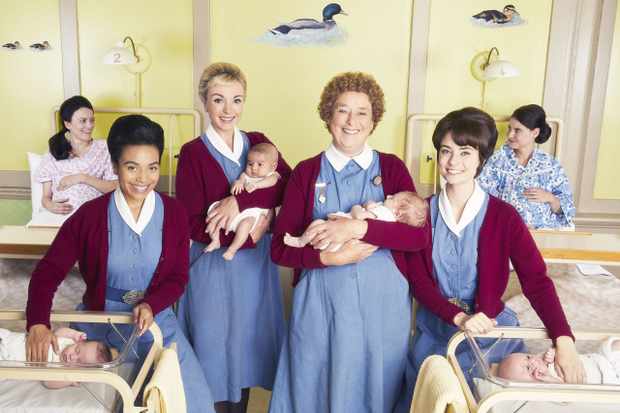 Call the Midwife
This notorious tearjerker is set in the 1950s and 60s and it follows the midwives and nuns of Nonnatus House in London's economically deprived East End. In a neighbourhood where many struggle to have clean water, adequate food, and safe housing, they help bring new life into the world with as few problems as possible.
The series was based on the memoirs of nurse Jennifer Worth, and its incredible success means it has now gone far beyond the original source material. There are currently 10 seasons, the 11th is filming (as of May 2021), and it's already been renewed for Series 12 and 13. In the US, this one streams on Netflix.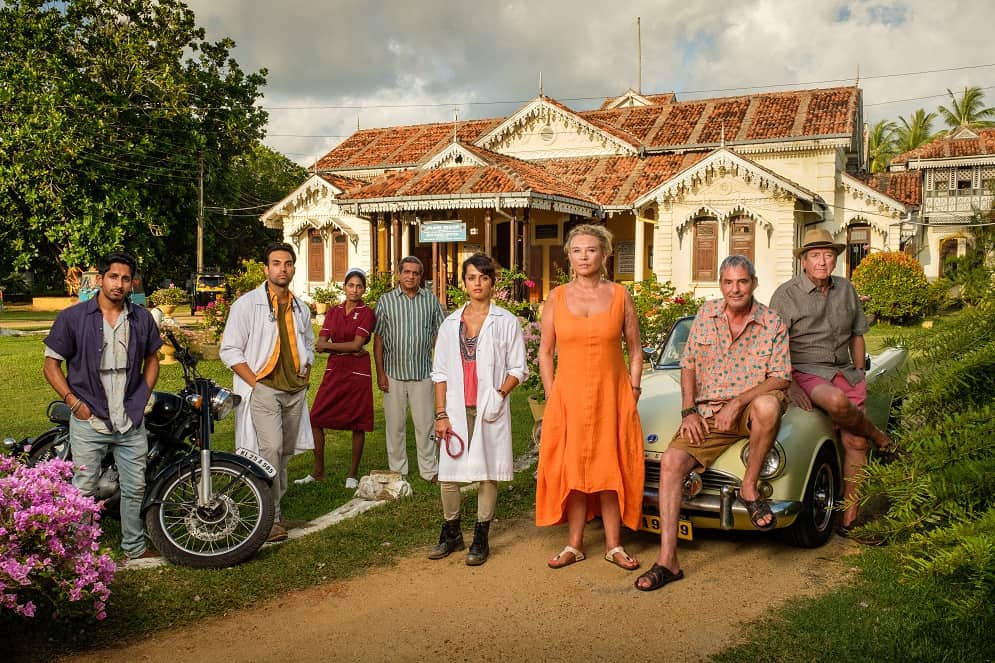 The Good Karma Hospital
After her long-term relationship sours, a young British-Indian woman decides to move to India to work in what's advertised as a state-of-the-art hospital. When she arrives, she finds herself stuck working at a tiny, rural clinic. She may think she knows her field, but she'll soon find she's got a lot to learn. Amanda Redman stars alongside Amrita Acharia. Stream it HERE.
RELATED: Good Karma Hospital Season 4: What We Know So Far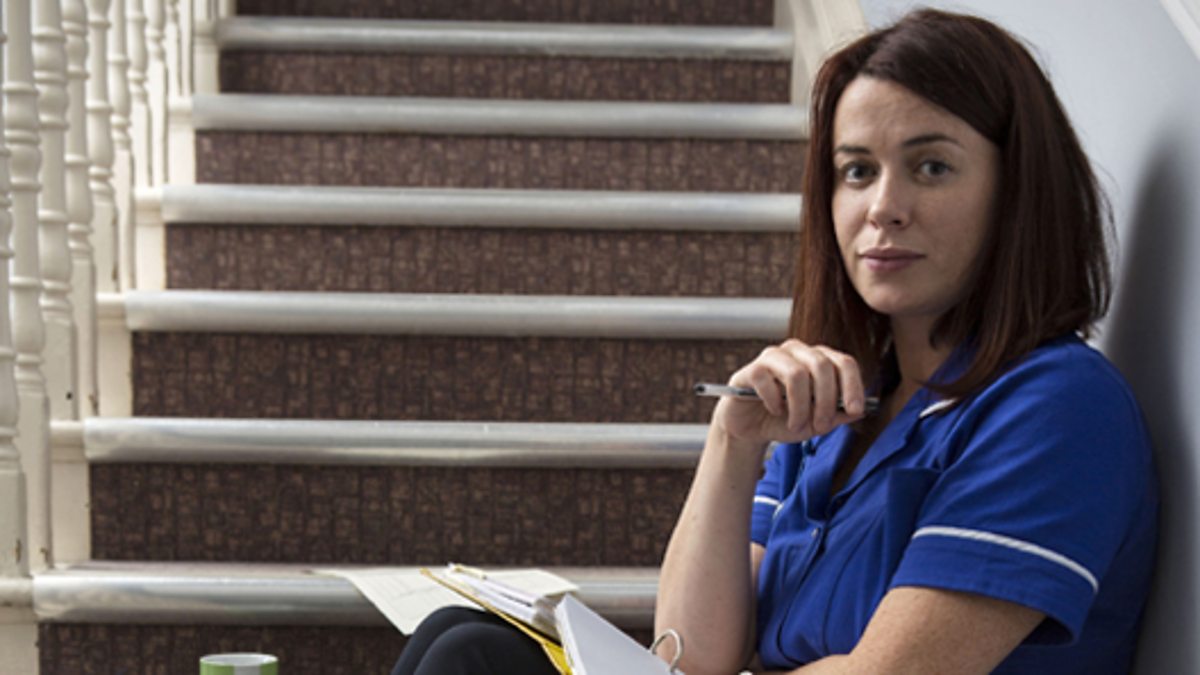 Frankie
Eve Myles (Keeping Faith) stars as Frankie Maddox, a district nurse in Bristol who's more wrapped up in her work life than her personal life. It's a challenging job where no two days are exactly the same – but people who take it on are determined to make life just a little bit better for the people they look after.
You can stream it HERE on BritBox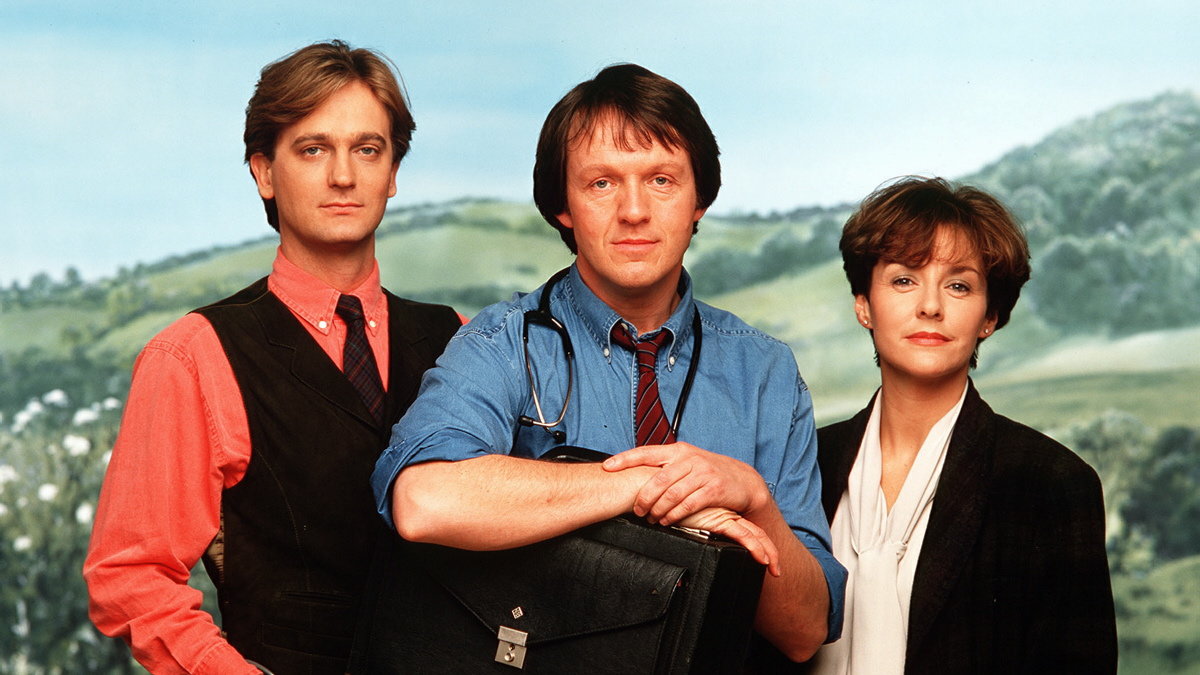 Peak Practice
This small-town drama follows the activity in and around a GP surgery in Cardale (a fictional town in the Derbyshire Peak District). Early episodes starred Kevin Whately (Lewis) as Dr. Jack Kerruish alongside Amanda Burton as Dr. Glover and Simon Shepherd as Dr. Preston, but the cast would eventually rotate quite a bit.
Fair warning to those thinking of watching – after 12 seasons, it ends on a cliffhanger. There's a lot of enjoyment before that point, but don't expect a satisfying wrap-up. You can stream it HERE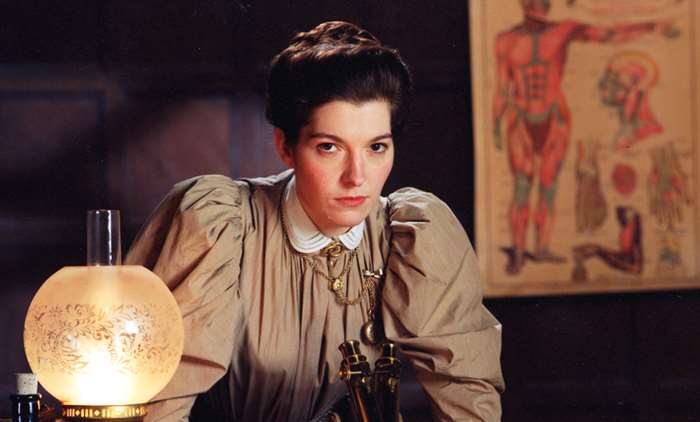 Bramwell
Jemma Redgrave stars as Eleanor Bramwell, a woman eager to prove herself as a doctor. Rather than joining her father's respectable private practice, she opts to work in London's deprived East End.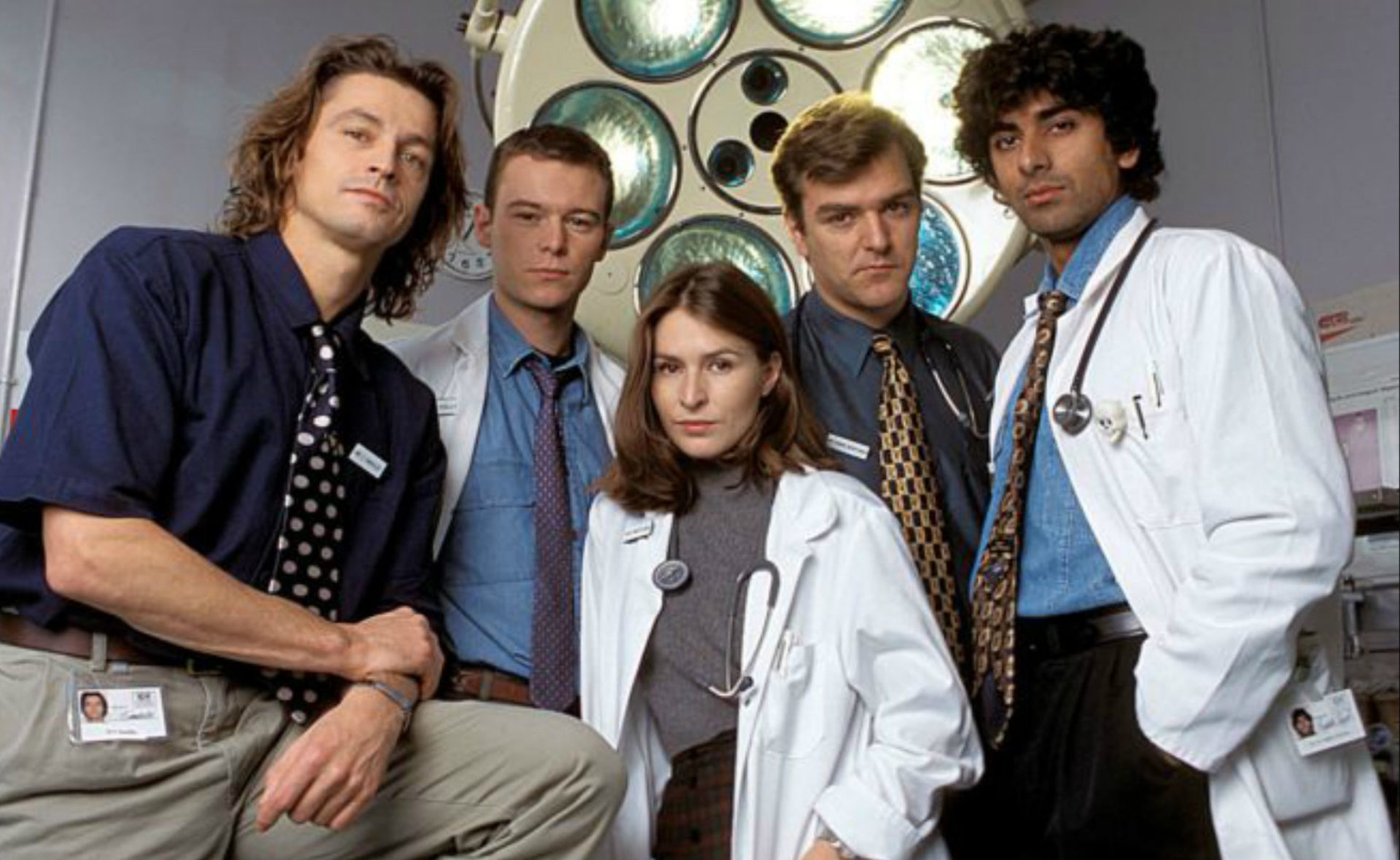 Cardiac Arrest
This is the first in a series of three medical shows created by former hospital doctor Jed Mercurio (now best known for Line of Duty). UK medical professionals consistently rank it as one of the most realistic shows of its kind, but it was considered controversial for its cynical depictions of doctors, nurses, and the NHS.
The series follows the action in a hospital through the eyes of some of its younger doctors – and Cold Feet fans will be delighted to see a young Helen Baxendale in a lead role.
Sadly, this one's not currently available to stream – but you can get it on DVD HERE.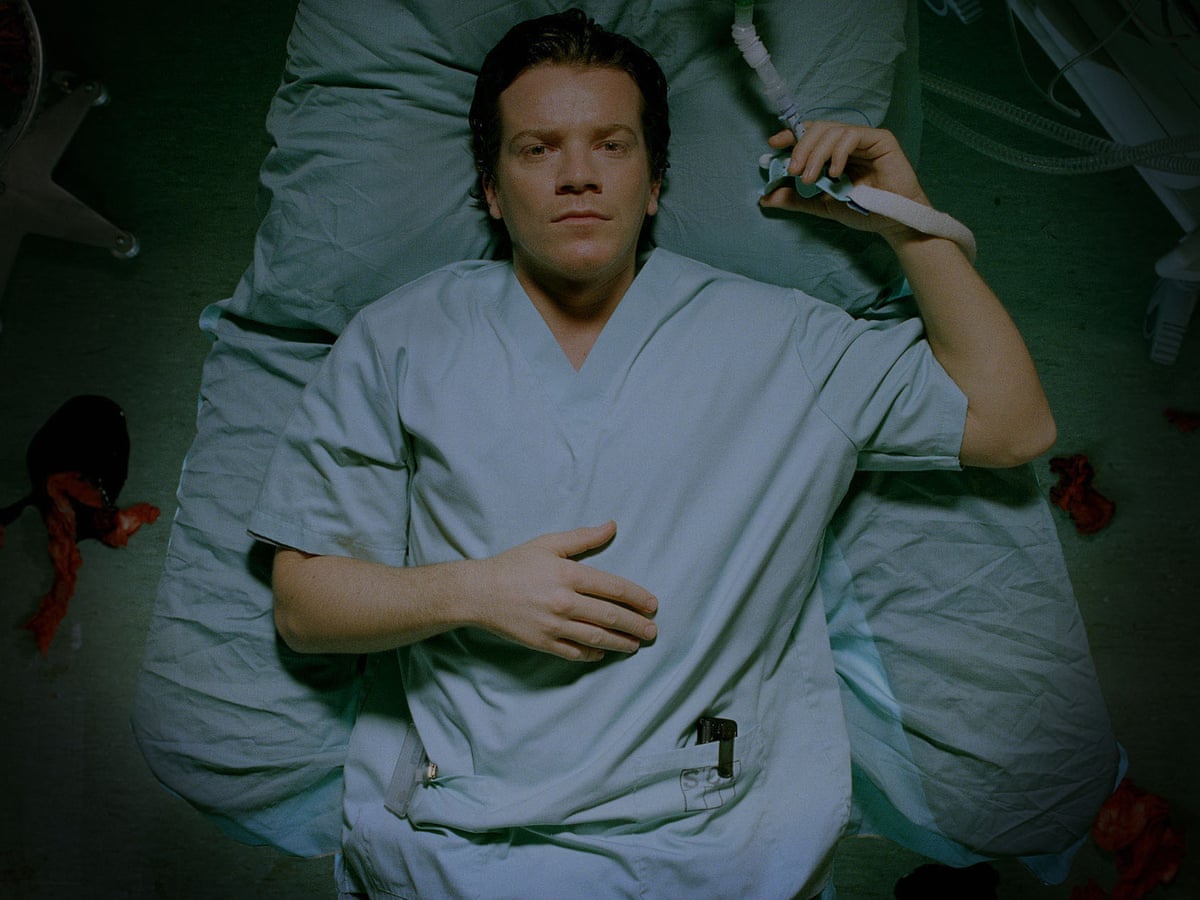 Bodies
This dark but occasionally funny hospital drama follows Max Beesley (Hotel Babylon) as specialist registrar Rob Lake as he begins a new post in the obstetrics and gynaecology department at the fictional South Central Infirmary. Over time, he comes to realise that while his boss Hurley is friendly and polite, he's not very good at what he does – to the point that it becomes dangerous.
Known for its realism and dark storylines, this is not one for the faint of heart.
Bodies is no longer available to stream, but you can get the DVD HERE and watch it with a region-free DVD player.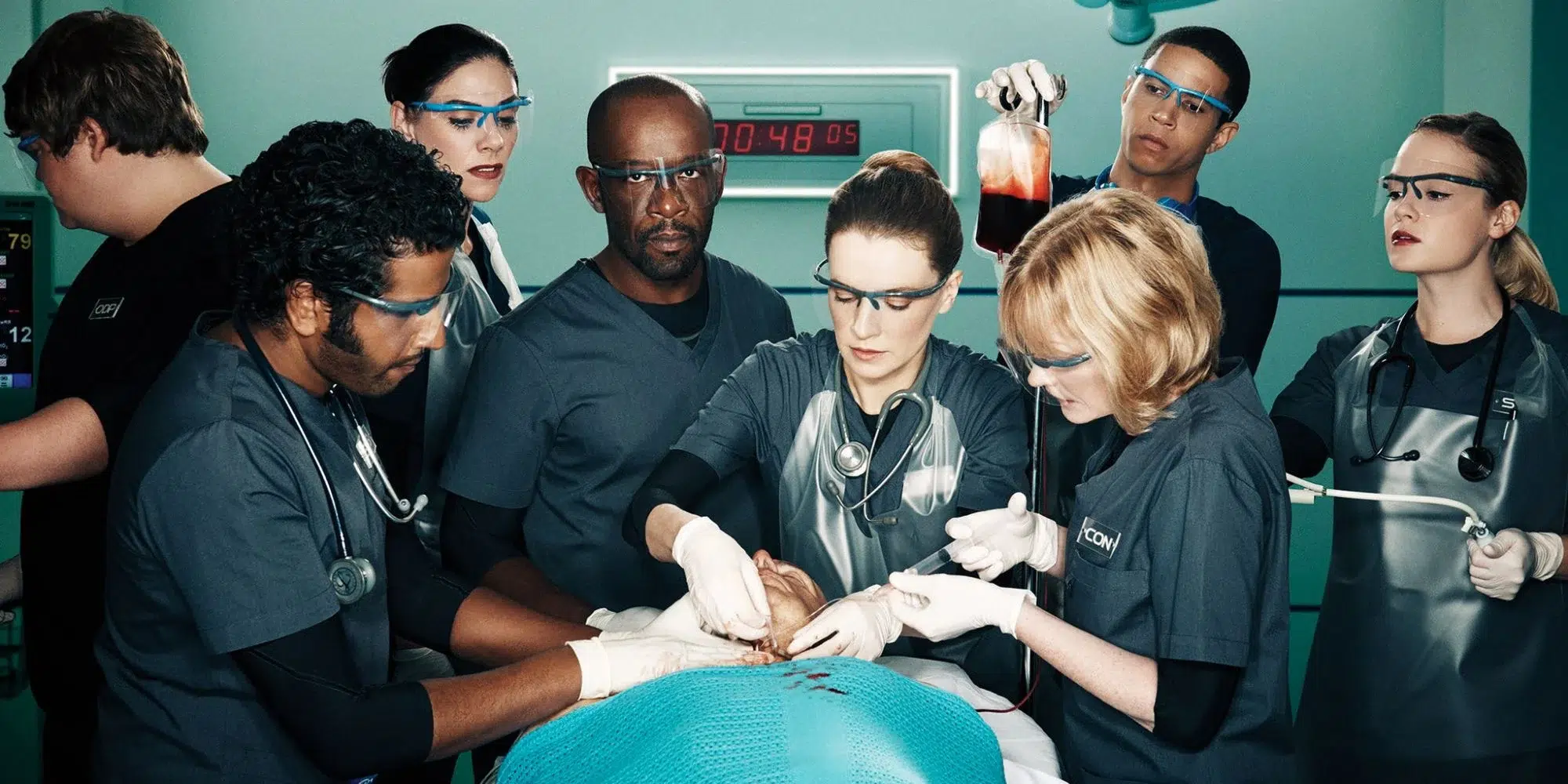 Critical
Lennie James and Catherine Walker star in this series about the work of doctors in a fictional major trauma centre called City General Hospital. Each episode follows a single case – the efforts to save a patient's life over the course of one hour.
Though the series was a massive failure in terms of viewership (averaging less than half a million viewers per episode), reviews were positive and many enjoyed the unconventional format.
You can watch it HERE on Amazon, or for free on Pluto with ads (at time of writing).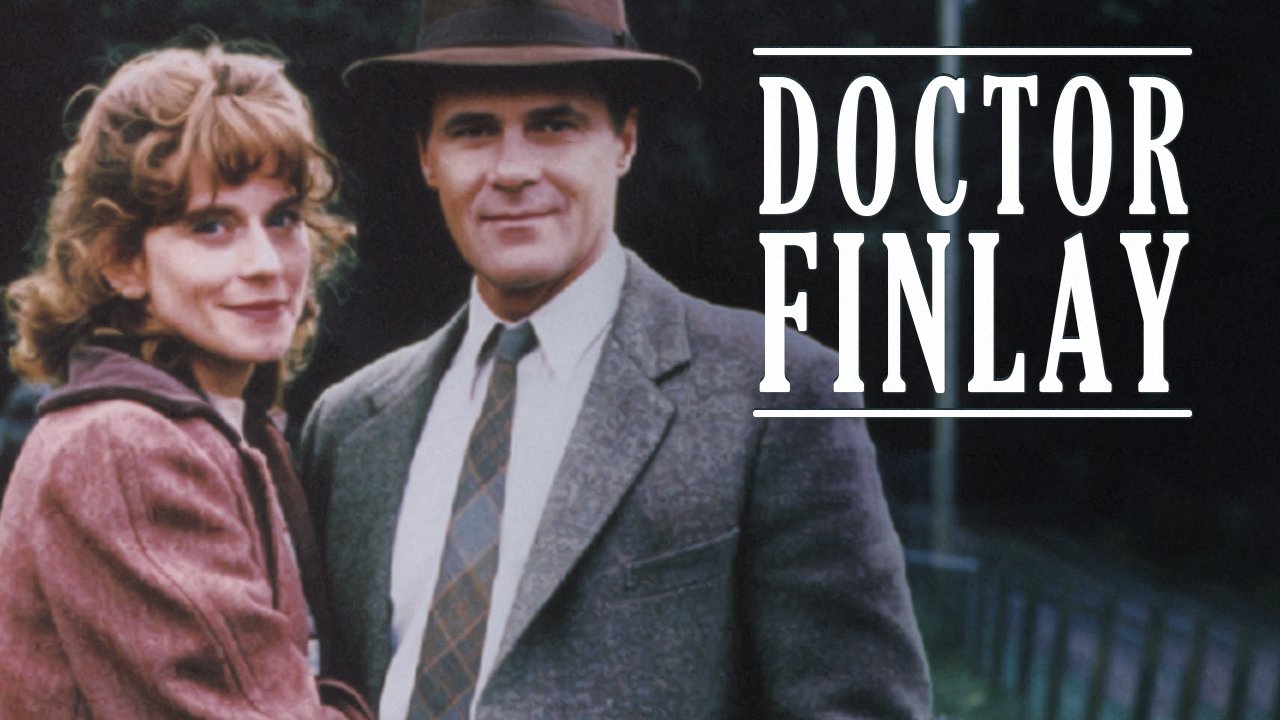 Doctor Finlay
Based on A.J. Cronin's stories about the fictional medical hero Dr. Finlay, this series takes place in the 1940s after John Finlay returns from war service. Stories focus on things like the establishment of the new National Health Service and the modernisation of medical practice in rural Scotland.
The series is a follow-up to Dr. Finlay's Casebook, an older series that aired from 1962 to 1971.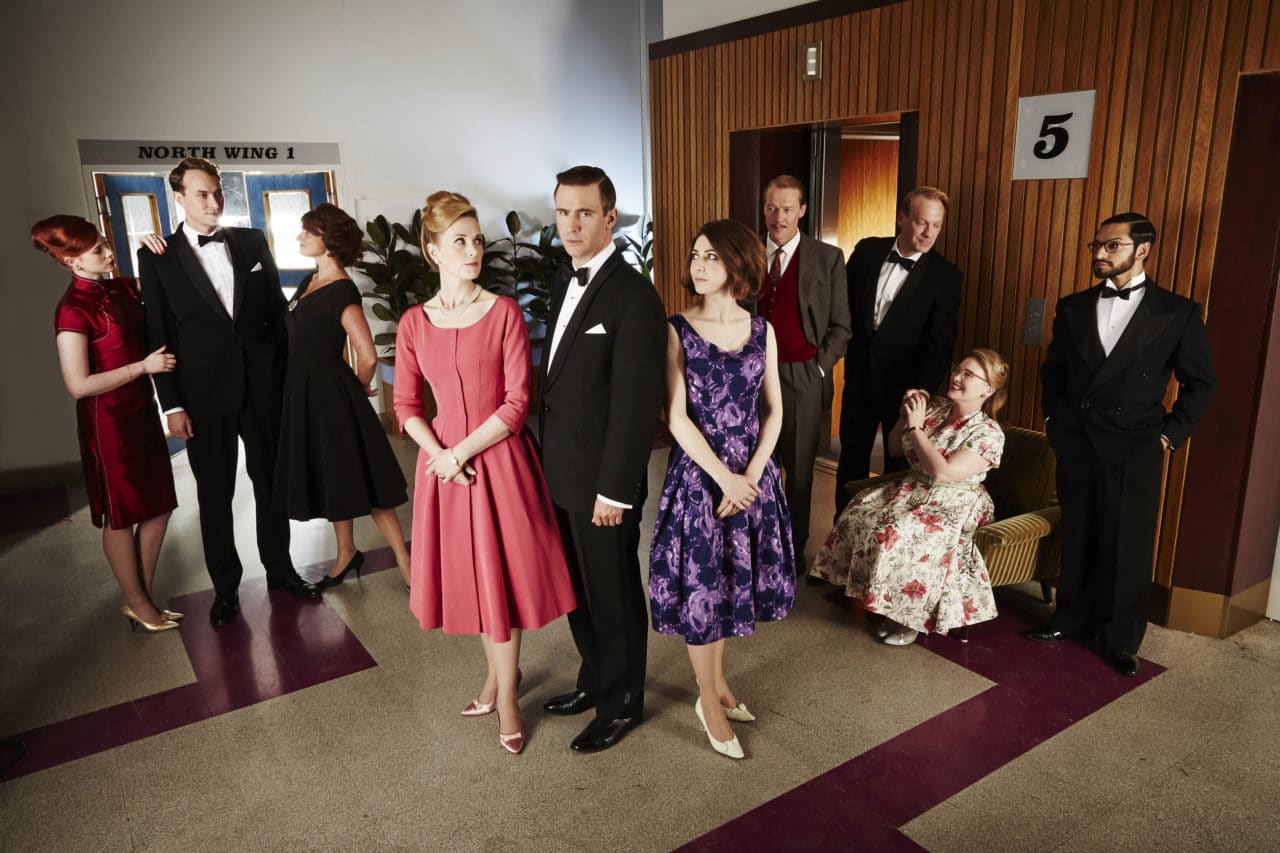 Breathless
Set in early 1960s London, this series follows a group of heroic hospital staff members who ensured women had access to safe abortions.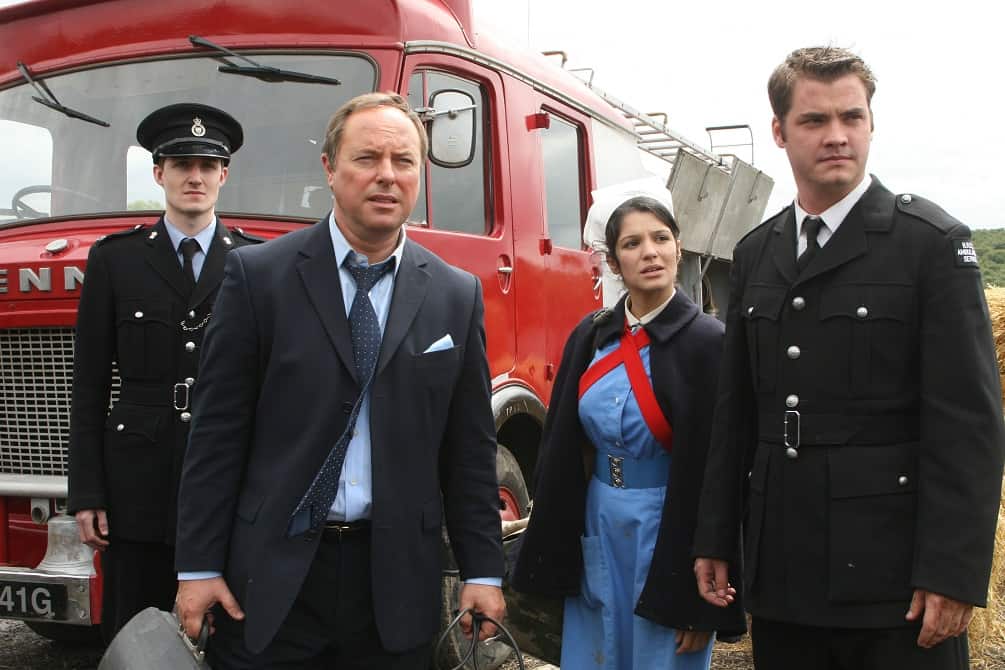 The Royal
This period medical drama is set in the 1960s in the seaside town of Elsinby. It follows the lives of staff members at the fictional St. Aidan's Royal Free Hospital, and it's a spin-off of the period police drama Heartbeat. A number of characters cross over from Heartbeat.
Most stories include life-or-death emergencies, and many stories include some kind of moral/ethical component.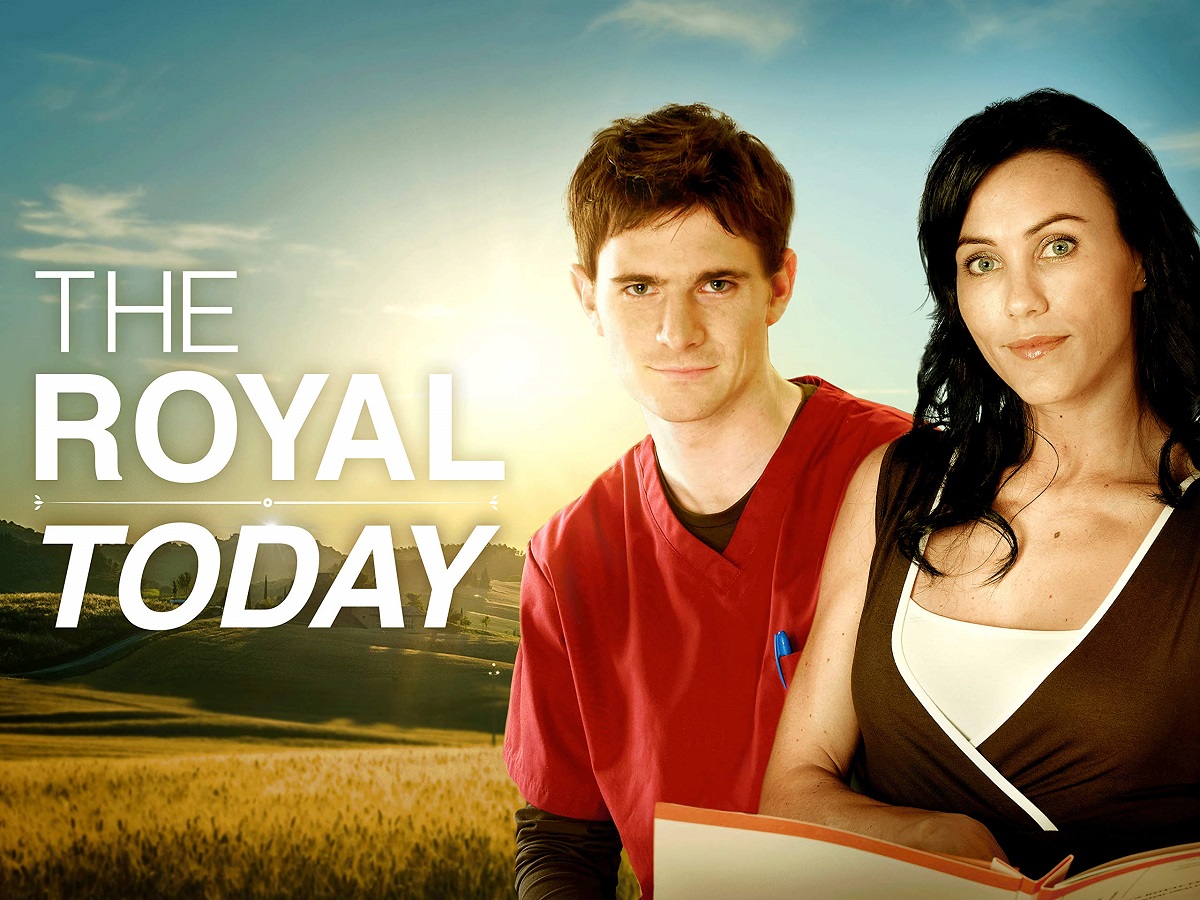 The Royal Today
This spin-off of a spin-off features the hospital from The Royal, but a modern-day timeline. It ran for one series of 50 episodes, and while it was a new cast of characters, one character was the fictional son of two characters from the original series.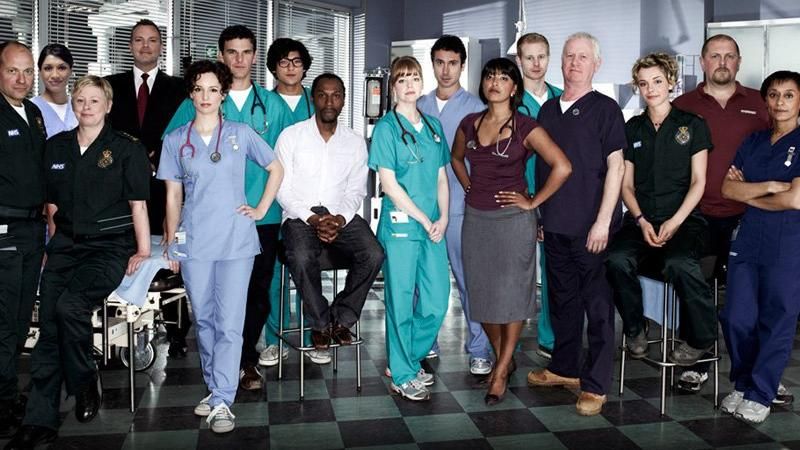 Casualty
This long-running medical soap has been going since 1986, with more than 1200 episodes to date. Set in the fictional Holby City Hospital, it follows the staff and patients in the hospitals A&E department (Accident and Emergency).
Stream the most recent episodes HERE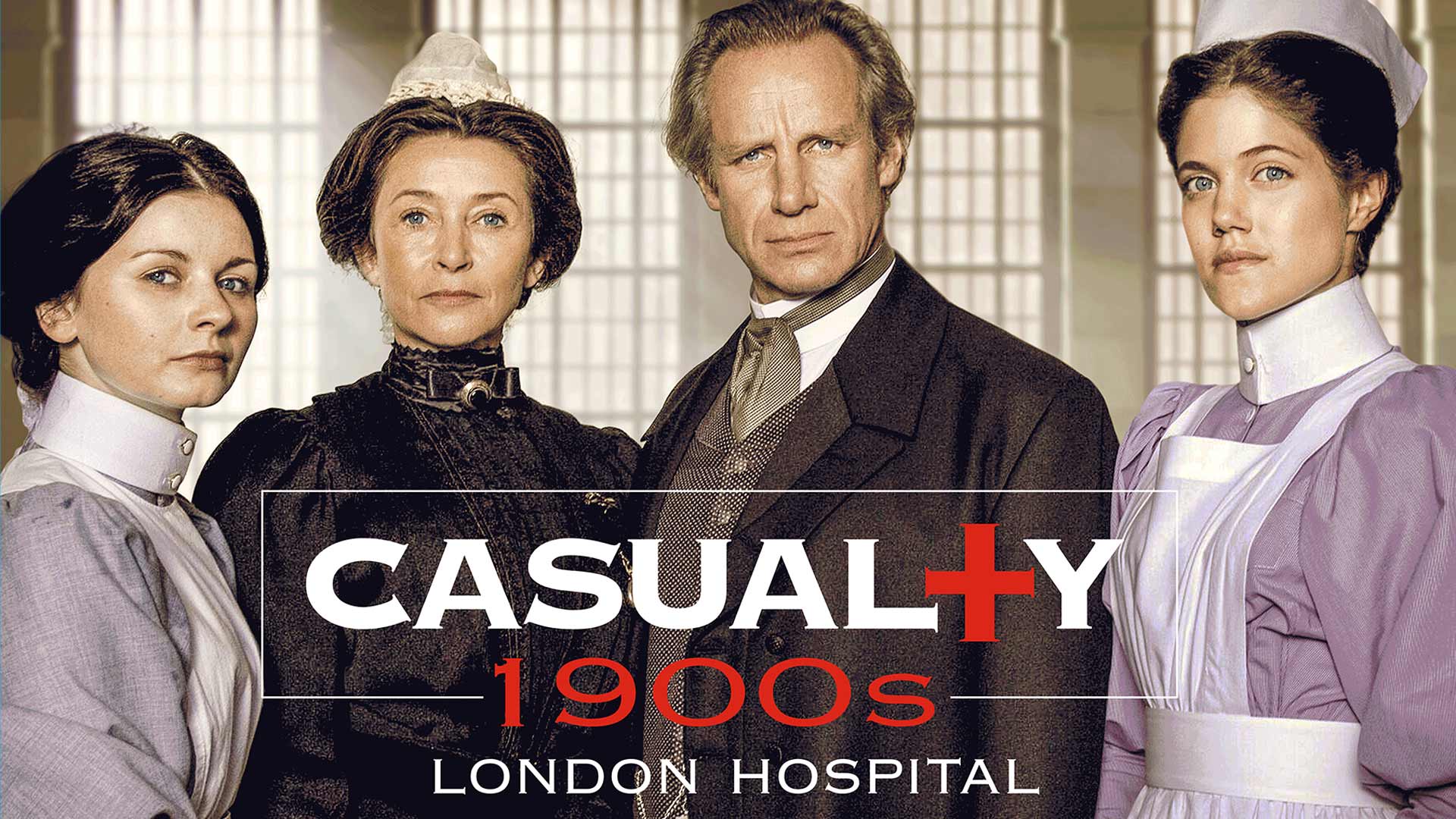 London Hospital / Casualty 1900s
Inspired by the British medical soap, Casualty, this series takes the viewer into a hospital in London's East End in the early 1900s. It's show like a modern medical drama, but in a period setting.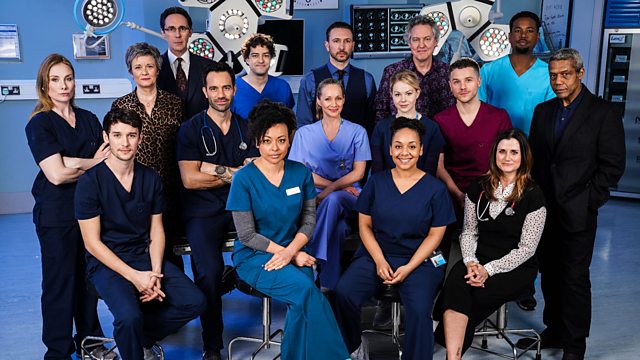 Holby City
This medical soap has been running since 1999, with more than 1000 episodes to date. The series is a spin-off of Casualty, and it takes place in the same fictional hospital. While Casualty focuses on patients who've been brought in for urgent needs, Holby City focuses on everything else that happens in the hospital – surgery, recovery, etc.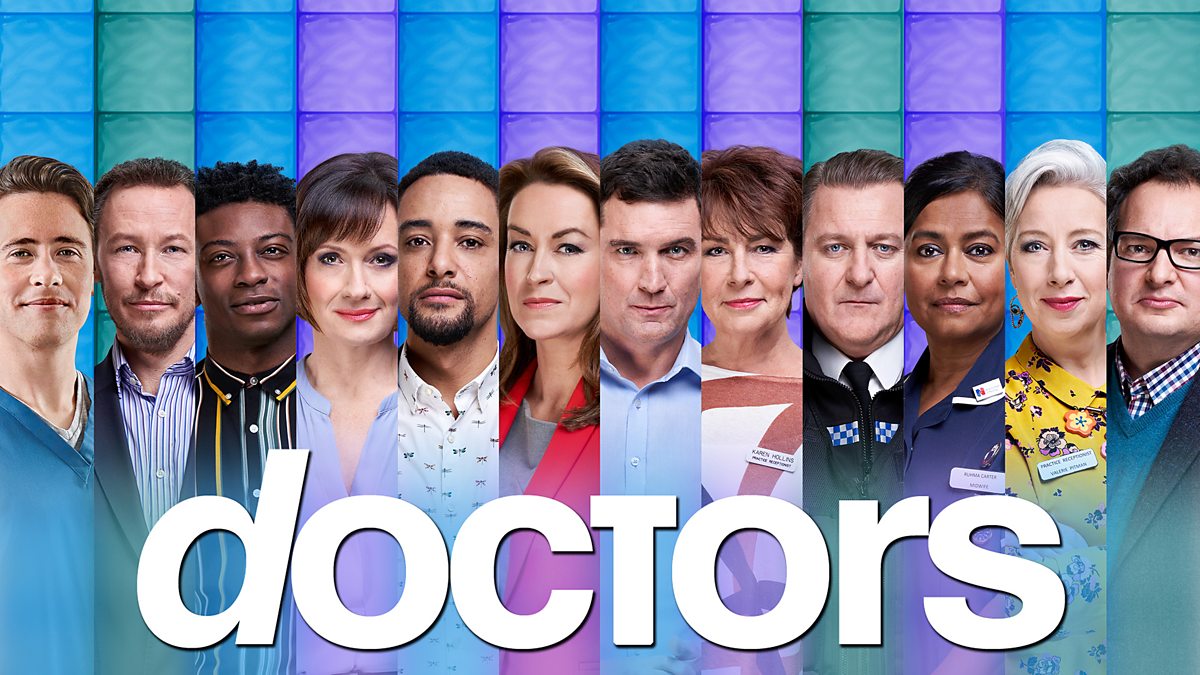 Doctors (2022)
This long-running BBC One hit follows the lives (and love lives) of staff members and patients at a busy British medical practice. It's a popular daytime series in the UK, mixing medicine, humour, and personal drama to create a show that's kept people coming back for over 20 years now.
Doctors is also well-known for providing early roles to a number of actors who would go on to become quite famous – including Jodie Whittaker, Eddie Redmayne, and Claire Foy.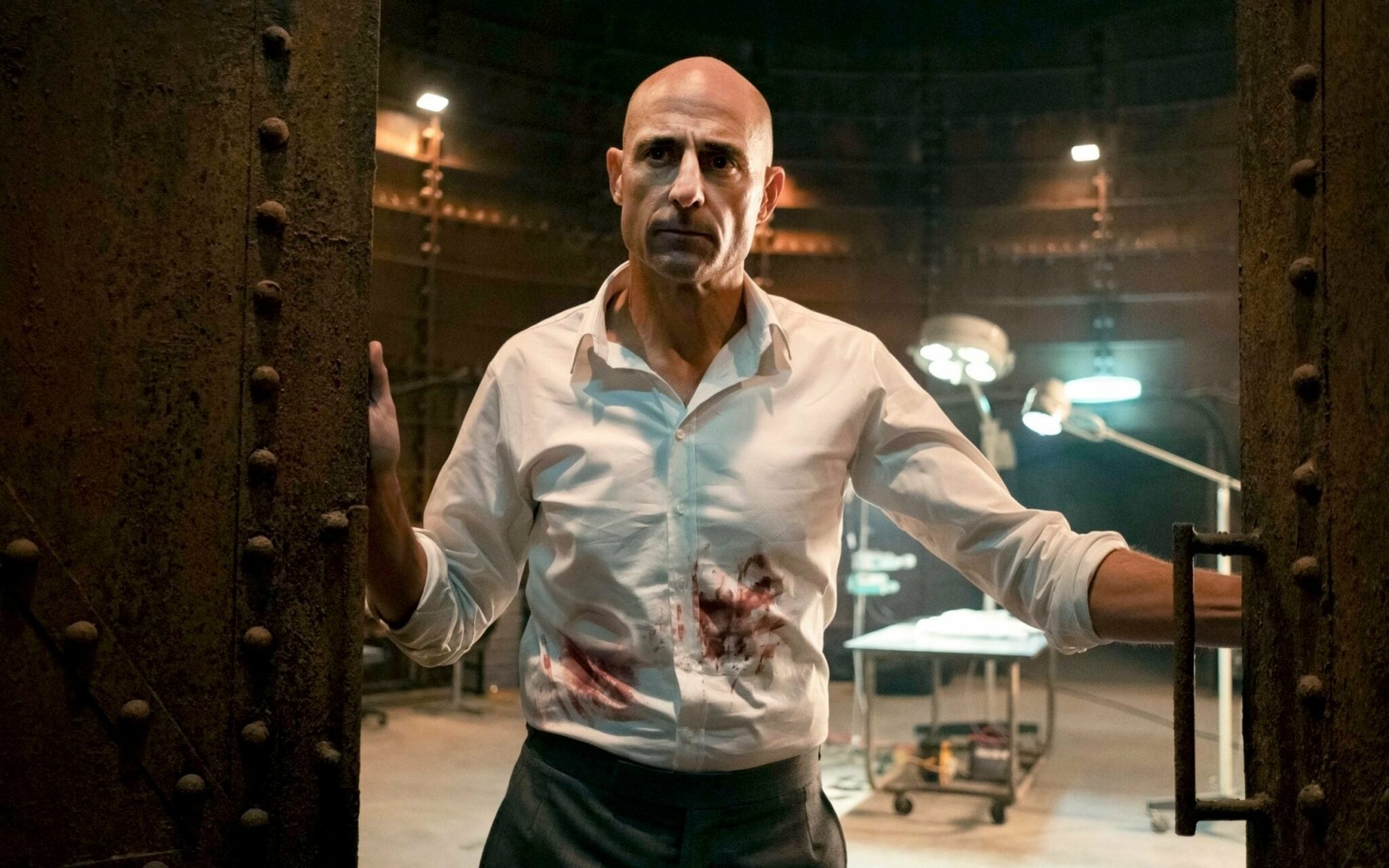 Temple
Based on the Norwegian drama Valkyrien, Temple is a medical crime drama about Daniel Milton, a respected surgeon who runs an illegal medical clinic treating criminals and other desperate patients who can't or won't get help through more traditional NHS or private-run facilities. He's created the underground facility to help find a cure for his wife's terminal illness, and he's assisted by Lee, a Temple Station staff member and Anna, a medical researcher.
Mark Strong stars alongside Daniel Mays and Carice van Houten. In the UK, it's exclusively on Spectrum – but sadly, we've yet to see it available in the US.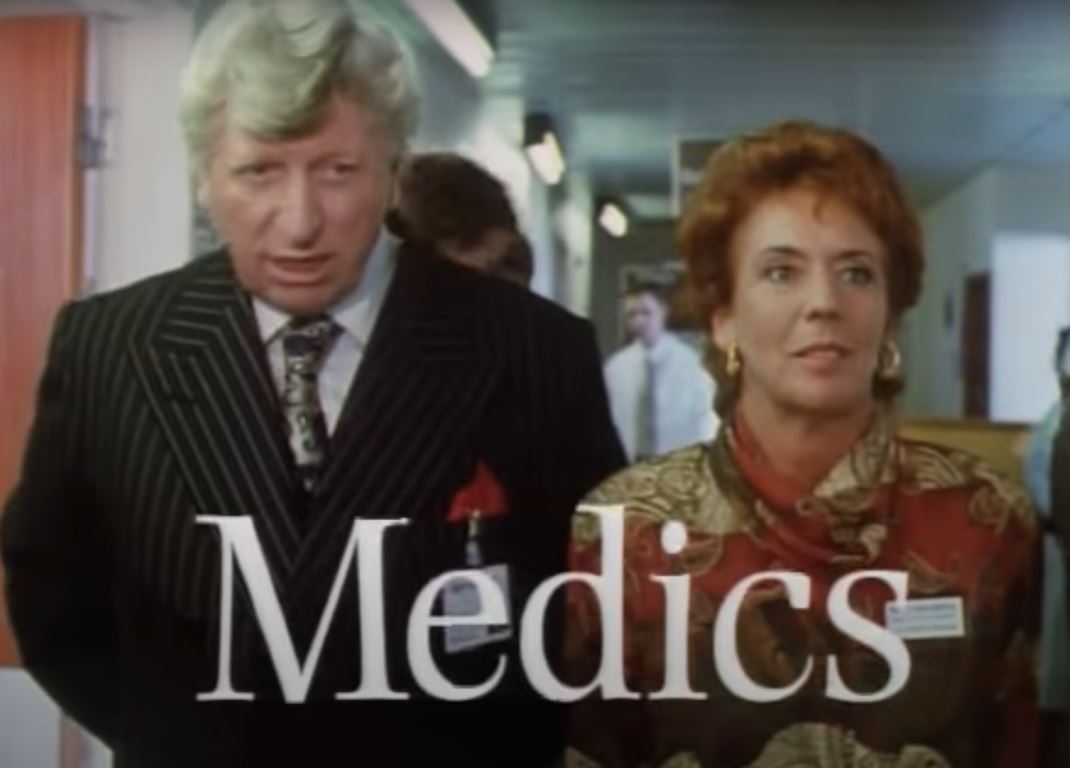 Medics
Sue Johnston and Tom Baker starred in this medical drama about the lives and loves of doctors in a teaching hospital near Manchester, England. It ran for five years through the early 90s, so it's a bit dated – but it's a quality show and it can be fun to look back in time once in a while.
Though not available to stream, you can get this one on DVD HERE if you have a region-free DVD player to watch it on.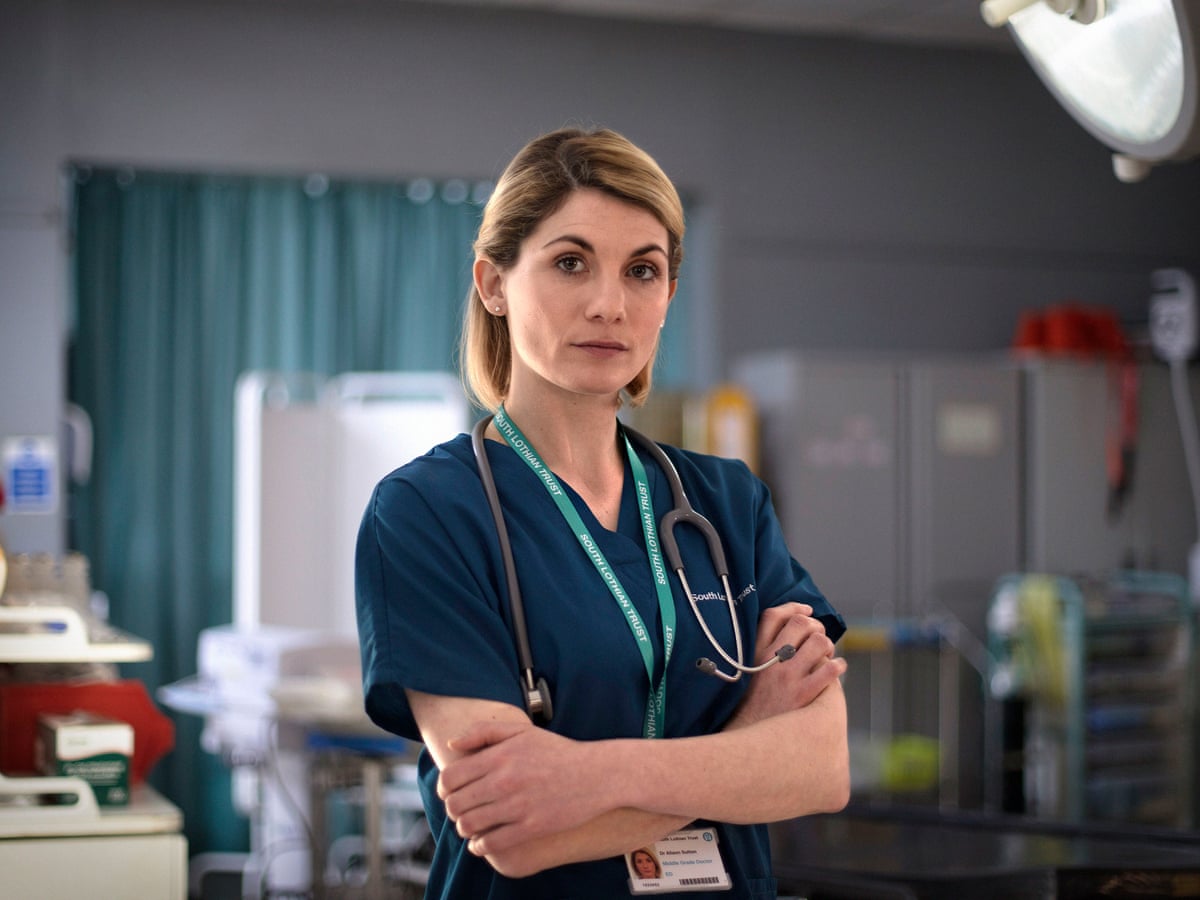 Trust Me
This medical anthology takes a look at what happens when medical professionals violate our trust. In the first series, nurse Cath Hardacre (Jodie Whittaker) loses her job after whistle blowing, then steals a doctor's identity to make a new life in Edinburgh.
In the second series, a Syrian tour veteran is recovering from trauma in hospital when he realises an awful lot of patients are mysteriously dying around him.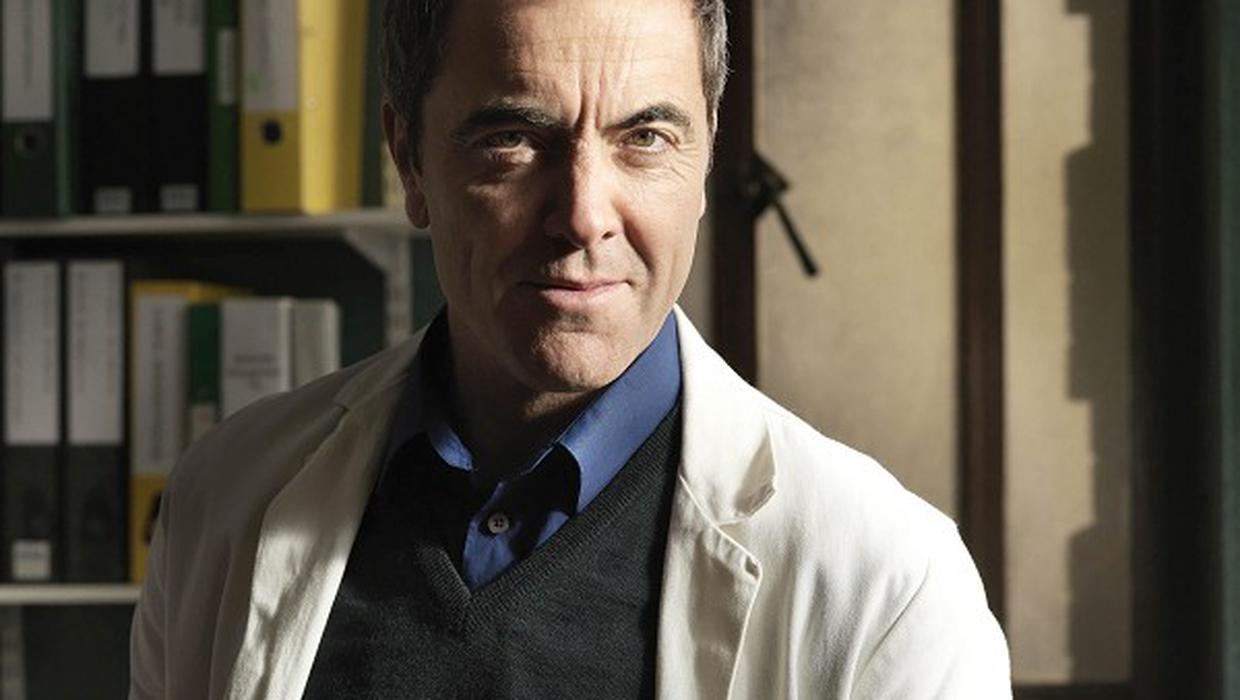 Monroe
James Nesbitt stars in this series about neurosurgeon Gabriel Monroe, a brilliant but unusual man. It follows him as he deals with challenging cases while also handling the breakup of his marriage and home life.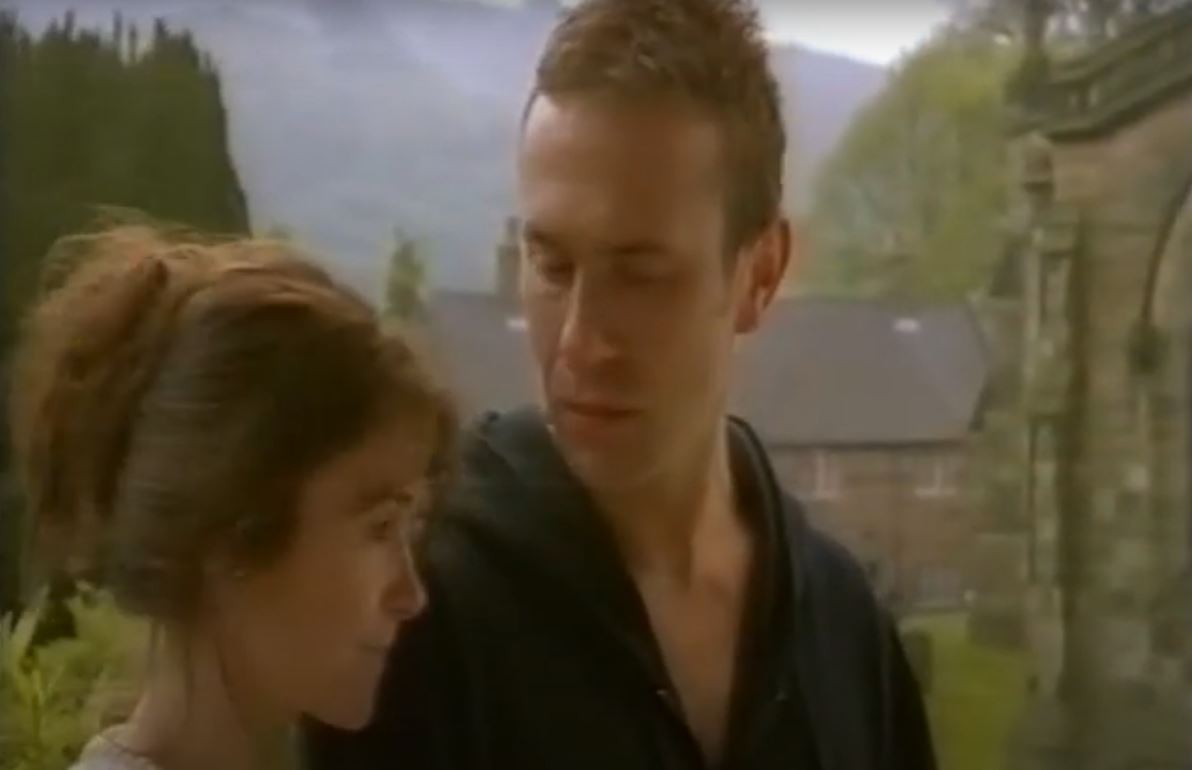 Sweet Medicine
Originally created to fill the void left by the cancellation of Peak Practice, Sweet Medicine was also set in the Peak District. It was a slightly "hipper" feeling series, with Jason Merrells playing Dr. Nicholas Sweet and Gillian Kearney playing Dr. Deb Sweet. Miranda fans will recognise Patricia Hodge in the role of Georgian Sweet. It's full of sex and scenery, but the medical aspects of the show are pretty cringeworthy.
Sadly for fans, the series only lasted one season (ten episodes in total). It had reasonably good ratings when it first aired, but it wasn't enough to save the show from cancellation. There aren't any places to stream it legally at the moment, but hopefully someone will pick it up eventually.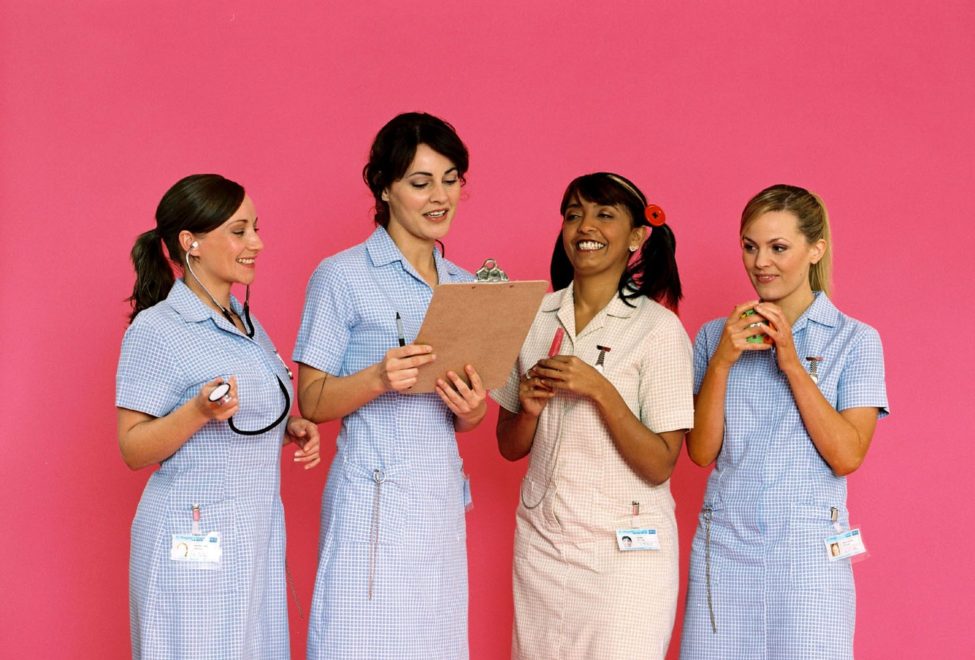 No Angels
This Leeds-based series follows a group of four young nurses who live, work, and play together. It seems them saving lives by day and letting off steam (often in wild and racy ways) by night. Shakespeare & Hathaway fans will recognise a young Jo Joyner playing Beth.
Though not available to stream at the moment, you can pick it up on DVD HERE if you have a region-free DVD player.
British TV Medical Comedies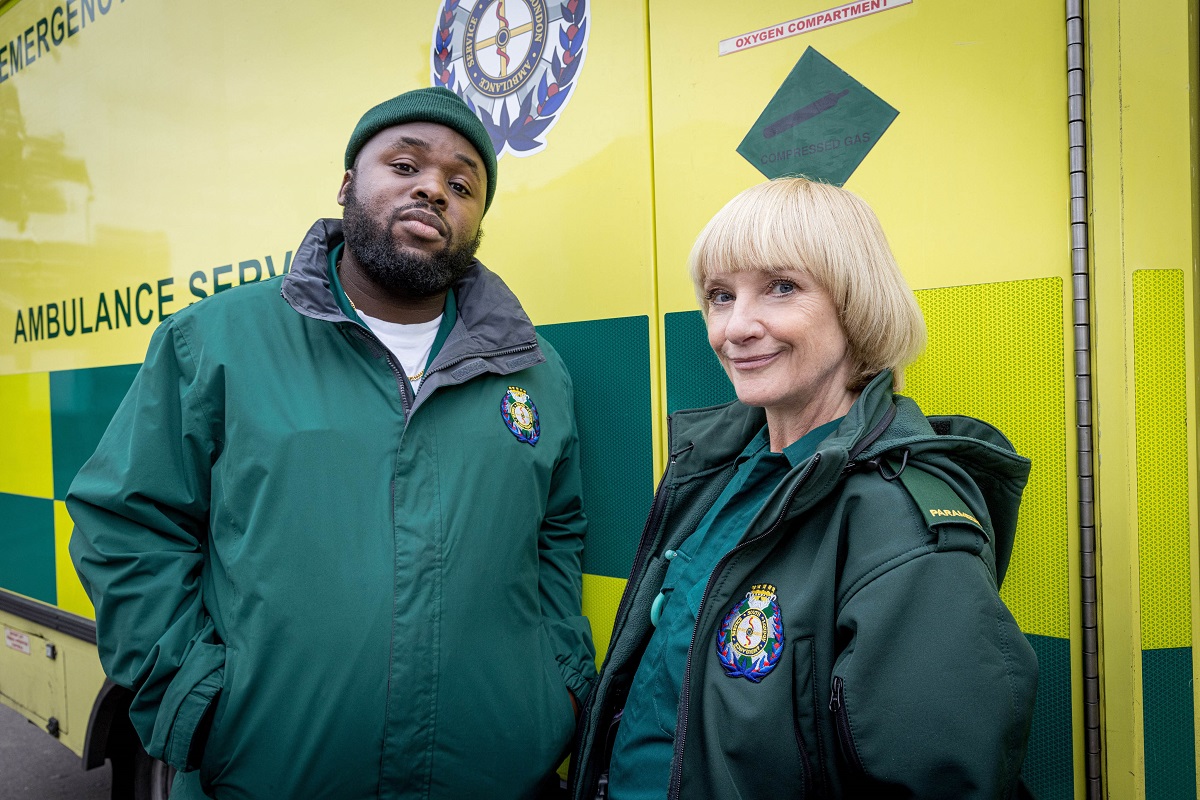 Bloods
This recent sitcom follows a pair of mismatched paramedics in South London as they try to find a way to get on without killing anyone. The series stars Jane Horrocks (Trollied) and Samson Kayo (Truth Seekers), along with Adrian Scarborough (The Chelsea Detective), Julian Barratt (Flowers), and Lucy Punch (Motherland).
Stream it on Hulu.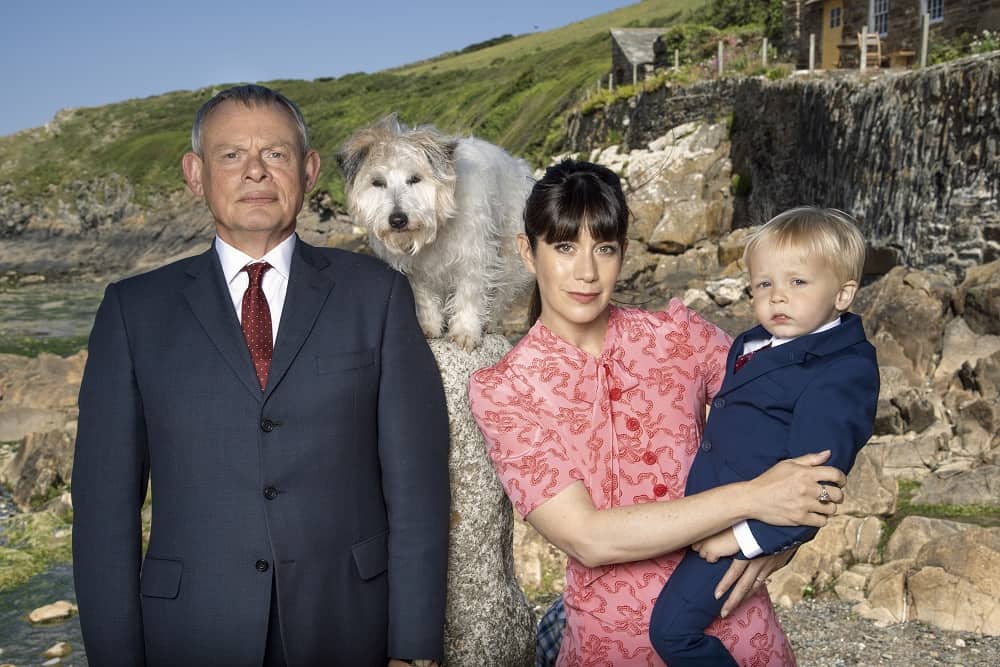 Doc Martin
Perhaps one of the most popular British medical shows, Doc Martin follows Dr. Martin Ellingham after he develops a fear of blood and transitions from being a surgeon in London to a GP in Cornwall. He's grumpy and awkward and doesn't quite fit into village life – but he's also very good at what he does.
The series is best categorised as a "dramedy", as it's not a pure sitcom. You can stream it HERE.
RELATED: Doc Martin Season 10 to Begin Filming in February 2022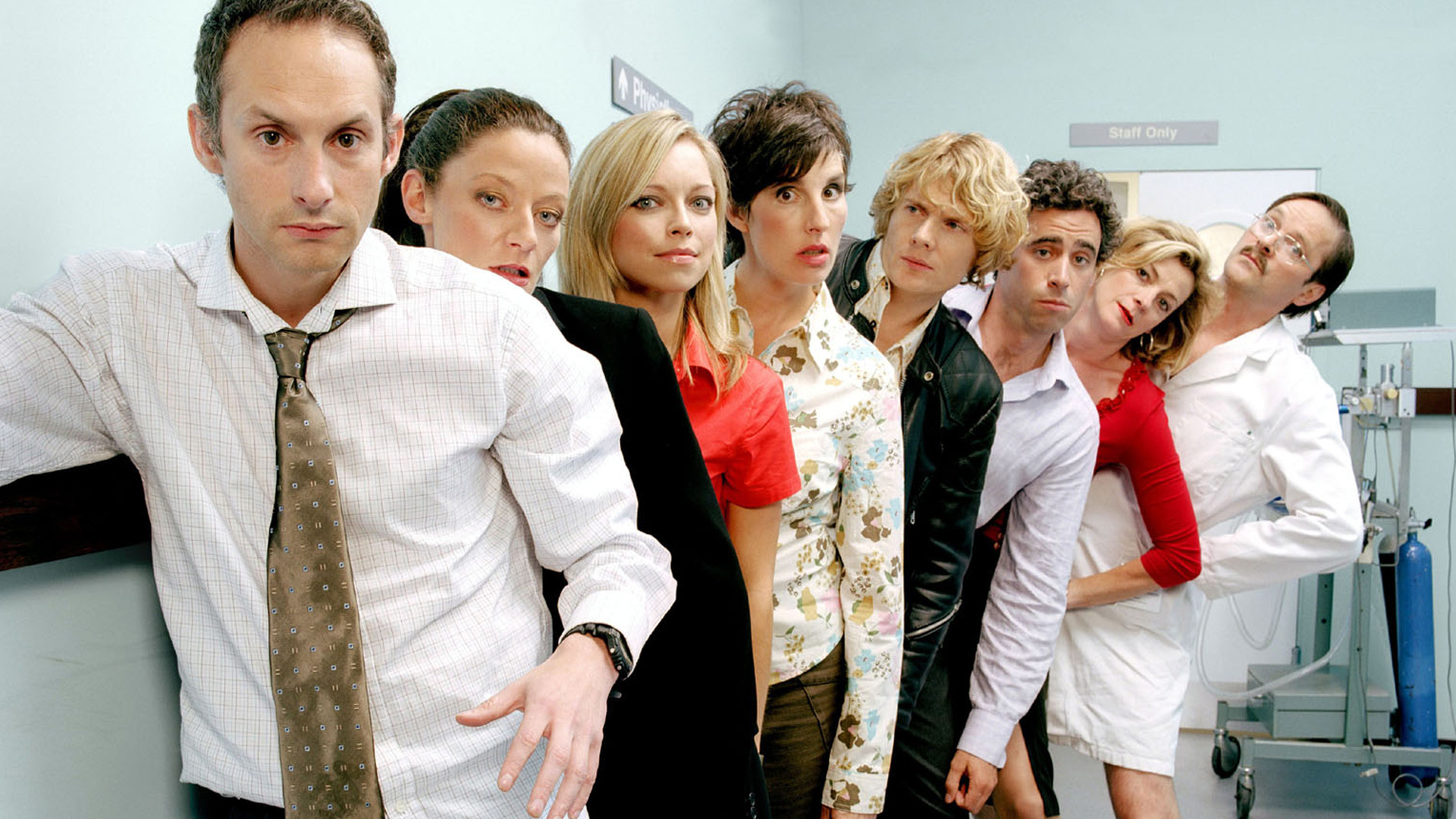 Green Wing
This quirky medical comedy takes place at a hospital where nobody actually seems to practice medicine. It's in the same category as shows like Black Books, The Mighty Boosh, and The Young Ones. It's zany and sort of all over the place, but hysterical.
British comedy favourites like Olivia Colman, Sarah Alexander, Mark Heap, Sally Phillips, and Stephen Mangan star.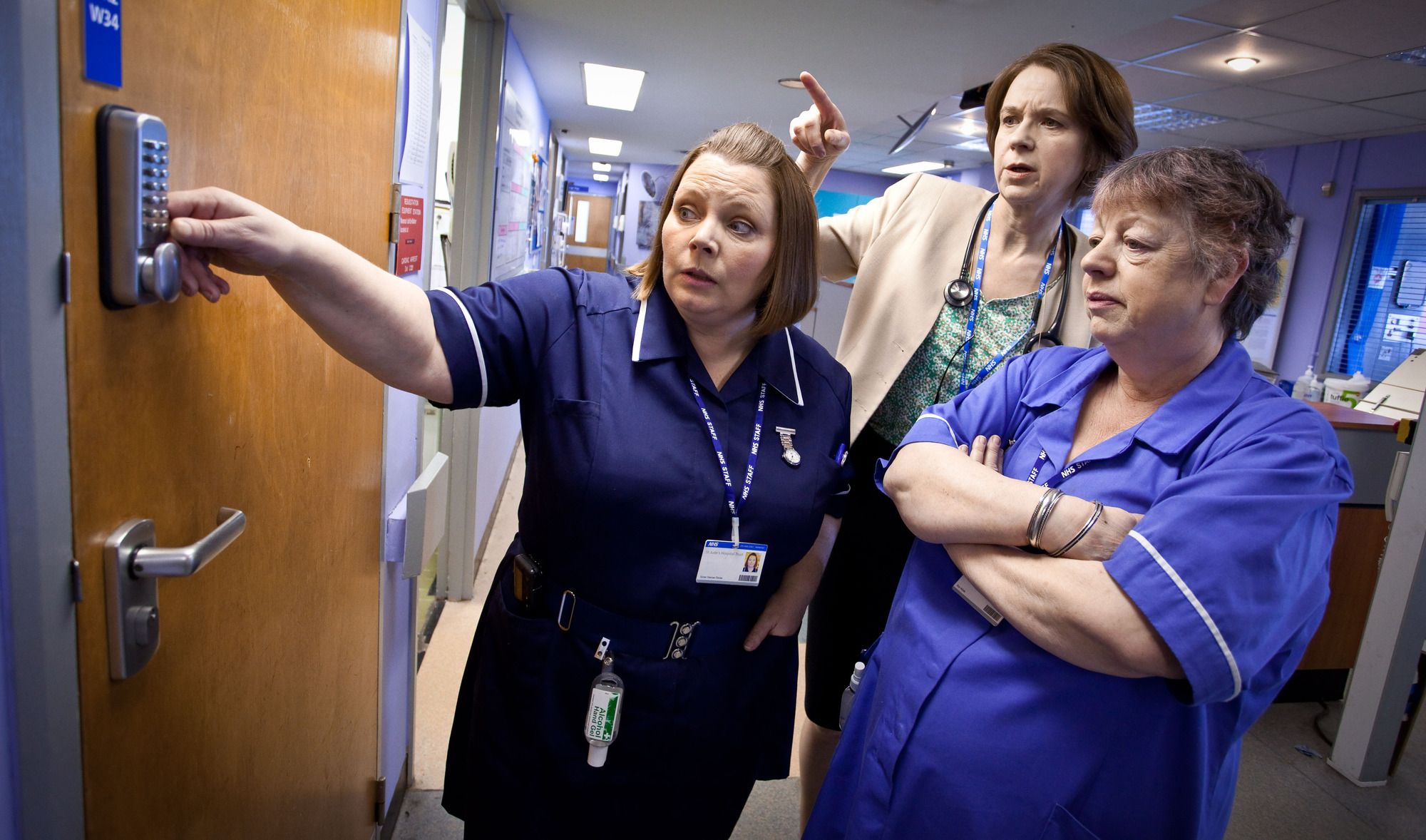 Getting On
Elder care is one of the least glamorous areas of medical care, and the people who take it on are some of the best among us (my parents both worked in nursing homes for many years, so I can say that with 100% certainty). This series doesn't dwell on that, though. Getting On offers a funny, unconventional take on what it's like to work in a geriatric unit in an NHS hospital.
Interestingly, it was created by its three stars – Jo Brand, Vicki Pepperdine, and Joanna Scanlan. It was later adapted into an American series, but it's a case where the American version doesn't even come close.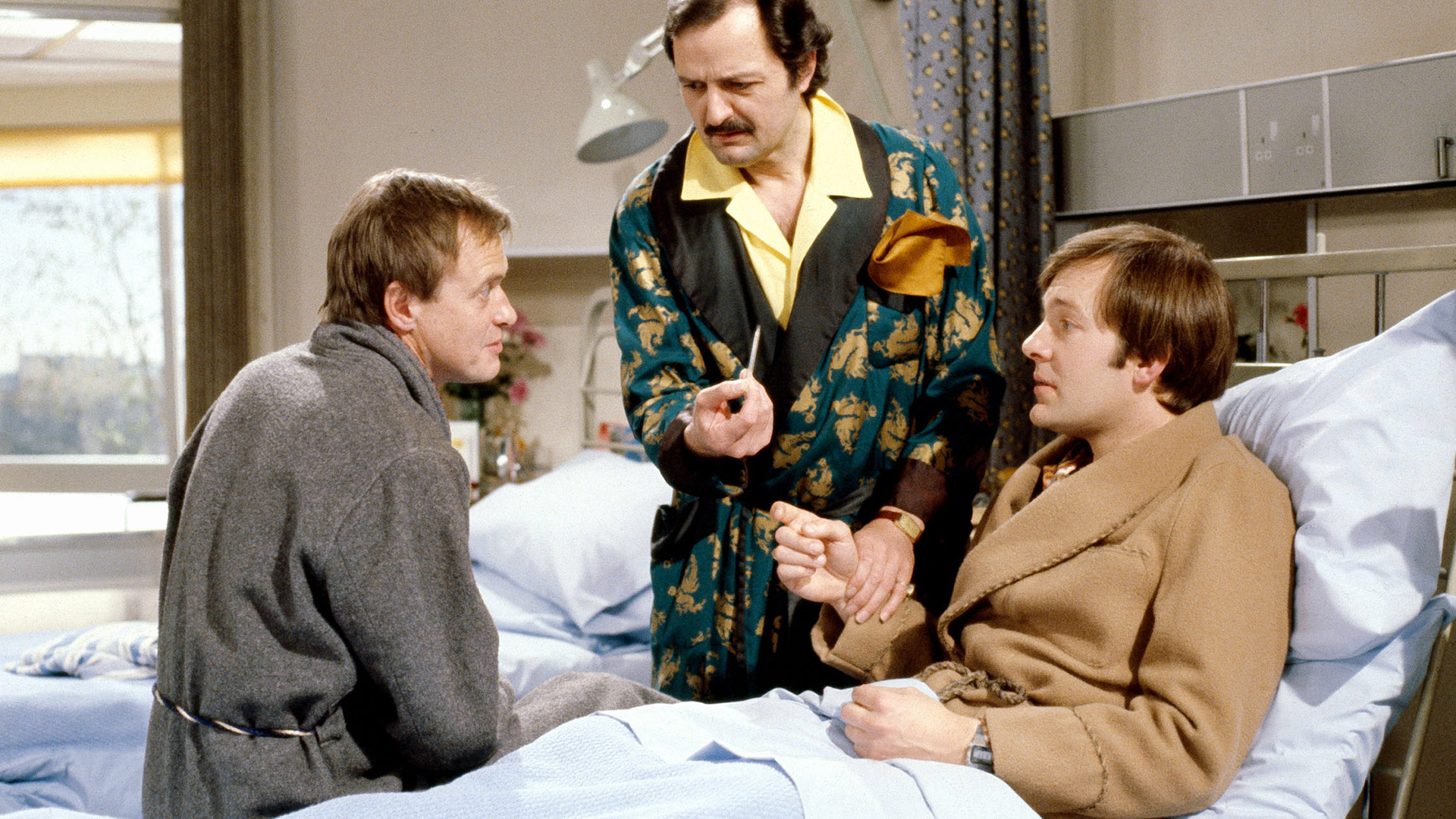 Only When I Laugh
This late-70s/early-80s British sitcom follows a group of men in hospital as they get into all manner of trouble during their prolonged stays. James Bolam (New Tricks), Peter Bowles (To the Manor Born), and Christopher Strauli (Full House) star. Stream it HERE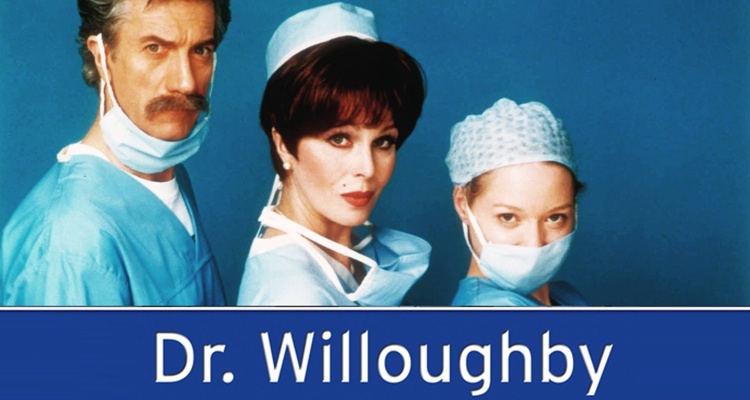 Dr. Willoughby
Joanna Lumley (Absolutely Fabulous) stars in this sitcom about the stars of a daytime medical soap. It follows the drama in both their working lives and their personal lives, with Lumley playing the role of unpopular prima donna.
Though not available to stream, you can pick this one up on DVD HERE if you have a region-free DVD player to play it.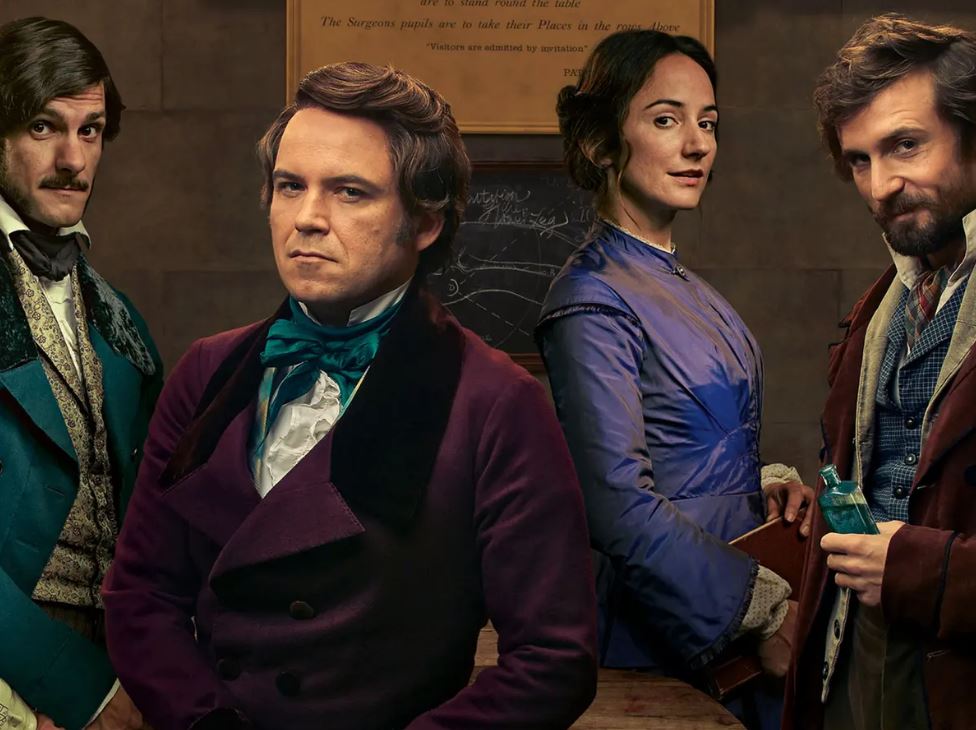 Quacks
This quirky period comedy follows a group of four Victorian era doctors with issues ranging from hygiene to alcoholism to paranoia. The stories mix in a bit of real history, but it can be a bit too "zany" for some.
Sirens
This Leeds-based dramedy follows the live of several young paramedics. It's not going to end up on many "best comedies of all time" lists, but it's a must-watch for Richard Madden fans.
While the American adaptation is available to purchase on Amazon, we've only seen the British version on DVD. You can get it HERE, but you'll need a region-free DVD player to watch it.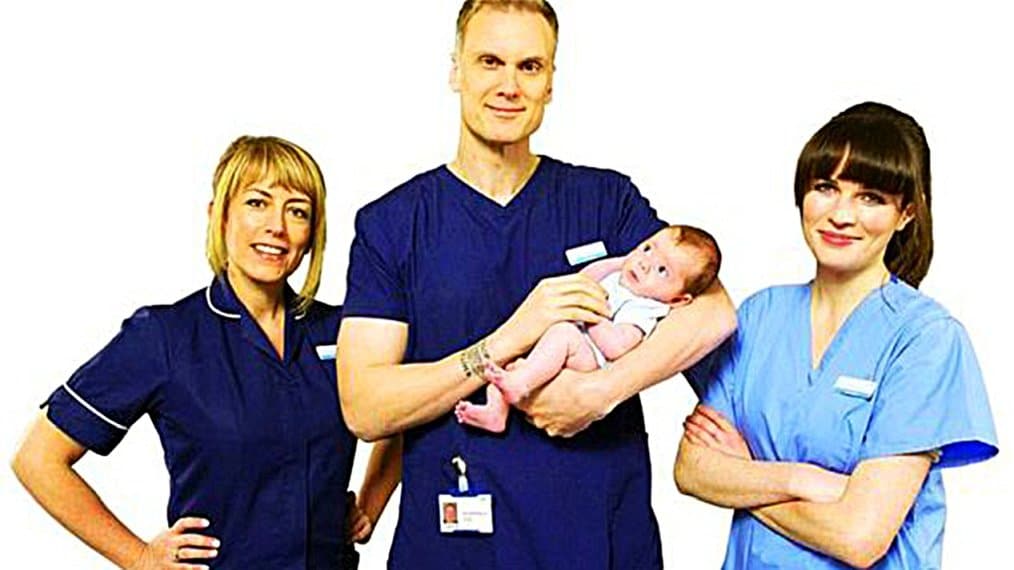 The Delivery Man
Darren Boyd stars as Matthew Bunting, a former police constable who's decided to start a new career as a midwife. Familiar faces Aisling Bea and Fay Ripley also star in the series.
Real-Life British TV Medical Shows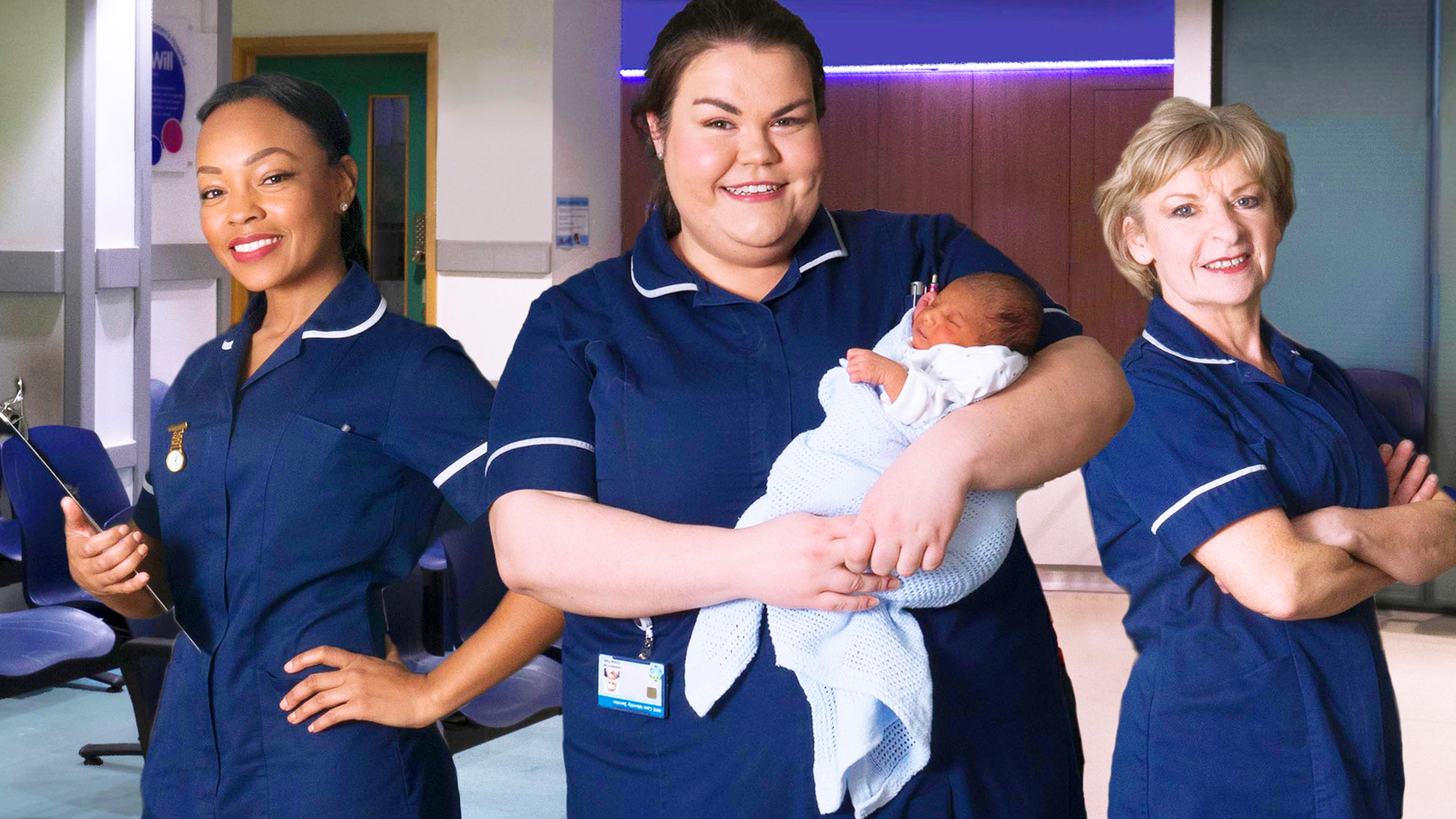 This popular documentary series highlights the drama of one of the most ordinary things people do – giving birth. Focusing on the human stories behind each situation, you'll see both the highs and lows of what happens in a maternity hospital.
One Born Every Minute UK: What Happened Next?
This series follows up with families from One Born Every Minute, seeing how life is going for them after the birth of their children.
This two-part series takes a look at the opening of the New South Glasgow Hospital, the largest medical campus in Western Europe.
Britain's toughest medics are ready to go when the worst disasters strike.
This three-part series takes a look at families involved with the Tavistock Gender Identity Development Service, the NHS's gender identity clinic for children with gender dysphoria.
Helicopter Search & Rescue – Ireland
If you've ever wondered what goes on behind the scenes of Ireland's key rescue agencies, you'll want to check out this series that takes a peek at the work being done by the Irish Coast Guard, Cork Fire Brigade, the RNLI, the Irish Naval Services, and mountain rescue teams.
This series goes behind the scenes with a West Midlands ambulance crew.
The Royal Manchester Children's Hospital opens its doors to let viewers see the challenging work they do.
This graphic series follows top paramedics as they deal with major emergencies around the world – including an episode in London.
This series follows the doctors and paramedics of the Yorkshire Air Ambulance.
This British reality series takes a look at growing families in a variety of different situations.
Take a look at what goes on behind the scenes when you dial 999 (the British equivalent of 911).
When terrain and road access make it hard for regular ambulances to reach an area quickly, air ambulance teams step in.
This series follows the London Ambulance Service as they struggle to prioritize resources for those who need them most.
This docu-series gives us a fly-on-the-wall look at the work of district nurses throughout the UK.
What's Your Favourite British Doctor or Medical Show?
Did we miss your favourite? Let us know in the comments!
Save it to Pinterest!