Shakespeare & Hathaway, Season 5: Help Make it Happen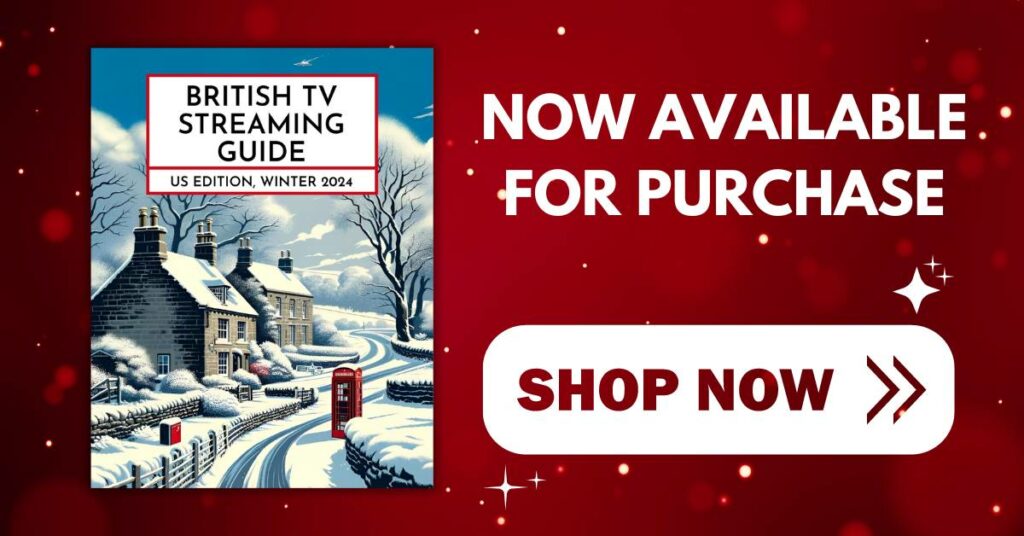 The British TV Streaming Guide: US Edition, Winter 2024 is now available. Get yours HERE.
In some cases, we earn commissions from affiliate links in our posts.
Last Updated on October 5, 2022 by Stefanie Hutson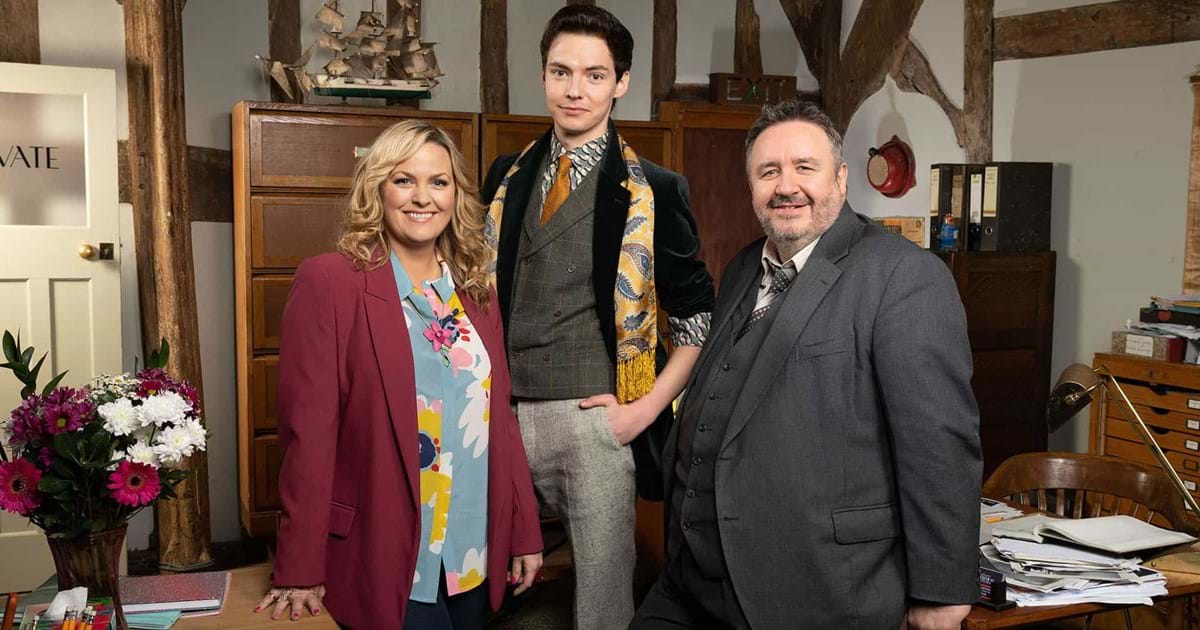 After its premiere back in 2018, Shakespeare & Hathaway quickly become a favourite among those who prefer their mysteries on the lighter side – and after years of political division and pandemic, couldn't we all use something a bit lighter every now and then? Plus, it's great fun trying to catch all the little Shakespeare references.
The series returned for season 4 in early 2022, but loyal fans are eager for more. But will there be a season 5 of Shakespeare & Hathaway? Sadly, it's not looking good – but keep reading to find our how you can help.
What's Shakespeare & Hathaway About?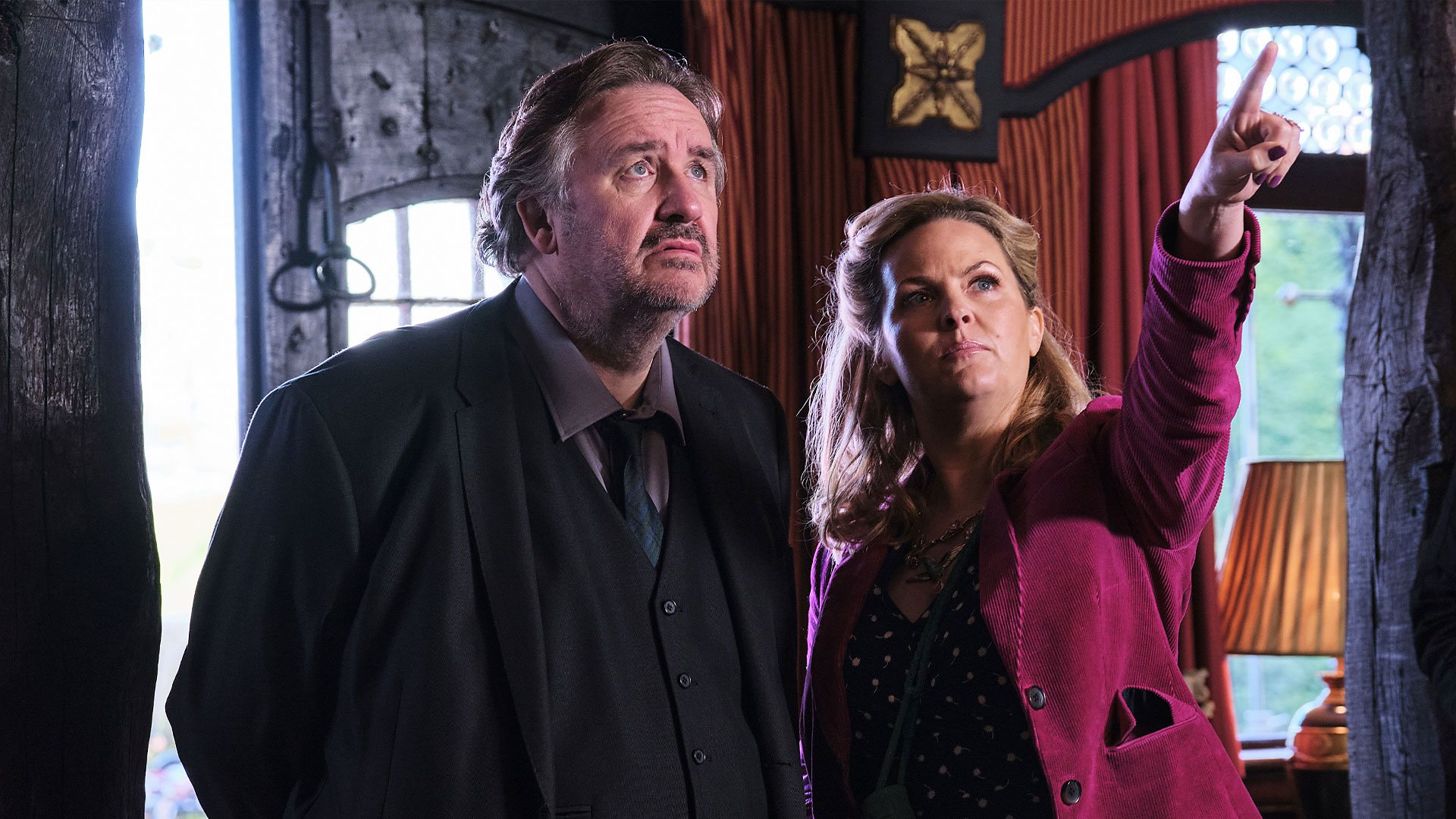 Shakespeare and Hathaway is a British mystery series that falls very much within the "cosy" subgenre. The series follows Mark Benton as ex-Detective Inspector turned private investigator Frank Hathaway and Jo Joyner as hair stylist-turned-PI Luella Shakespeare.
They're based in Stratford-upon-Avon, and every mystery features local scenery and a bit of Shakespeare (pay close attention to dialogue, businesses, and character names and you'll notice all sorts of references).
The pair meet in season 1 when Luella employs Hathaway to investigate the suspicious events of her tragic wedding day. At the end of that case, Luella invests her savings into Hathaway's business and becomes his partner. Along with the two partners, Sebastian Brudenell (Patrick Walshe McBride) acts as both assistant and occasional undercover investigator.
If you're not familiar with the series, you can check it out on BBC iPlayer in the UK or BritBox in the US.
Will There Be a Season 5 of Shakespeare and Hathaway?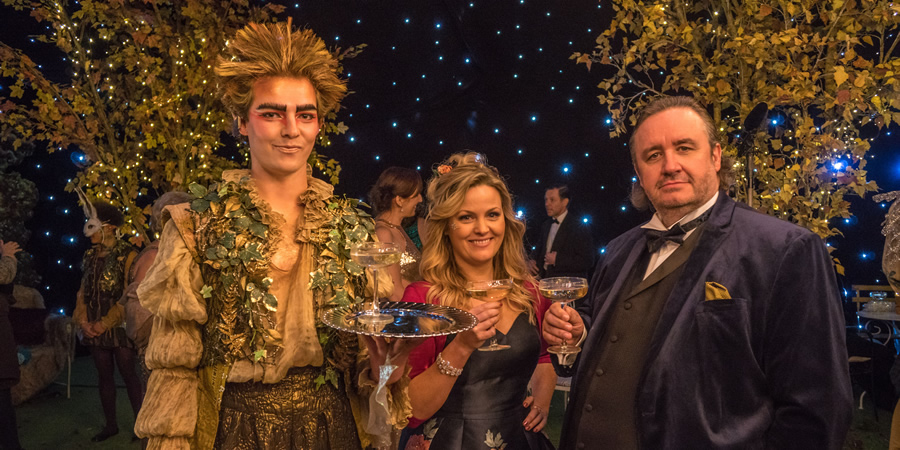 So far, there's been no official word one way or another – but unofficially, there are signs the series might not be returning. In the Facebook group "Shakespeare and Hathaway, LOYAL FANS", one group member has been in correspondence with star Jo Joyner (aka Jo Madden, her married name).
Joyner indicated that thus far, the finance teams have not recommissioned the series – and that the executives involved are no longer at the BBC. That doesn't mean it *won't* get recommissioned, just that signs are not pointing in that direction.
Sadly, that's an all-too-common occurrence at TV and film companies when there are personnel changes.
Every show is a risk, and few executives are willing to take a risk on content someone else originally developed and nurtured. They end up getting all the blame if things go wrong, and very little of the credit if it goes well (because someone else had the vision to commission it originally).
That said, we need to stress that there's been NO OFFICIAL WORD on renewal or cancellation. That means that if there are enough passionate fans out there, there's still a chance to save the series. The actors seem quite keen on continuing, and even if the BBC doesn't recommission the series, there are other networks that could. Remember Agatha Raisin? That was cancelled after season 1, but Acorn TV brought it back for several seasons after the initial cancellation.
How You Can Help Ensure There's a Season 5 of Shakespeare & Hathaway
Remember: Dedicated fans have brought a number of shows back from the grave, but we all have to do our part if we want to see our favourite shows continued. Here are a few things you can do to help.
Sign the fan petition.
While we don't put a lot of faith in the ability of petitions to make a difference, they only take a minute to sign so it's well worth adding your name. Click HERE to visit the Change.org petition for the renewal of Shakespeare & Hathaway.
Tell the BBC you want more.
The BBC has a page where you can let them know what you think. Click HERE to give them your thoughts on a possible season 5 of Shakespeare & Hathaway. You can click "send a comment or observation" and then select "a TV programme or series" and leave your comments. We've included a screenshot of the form below.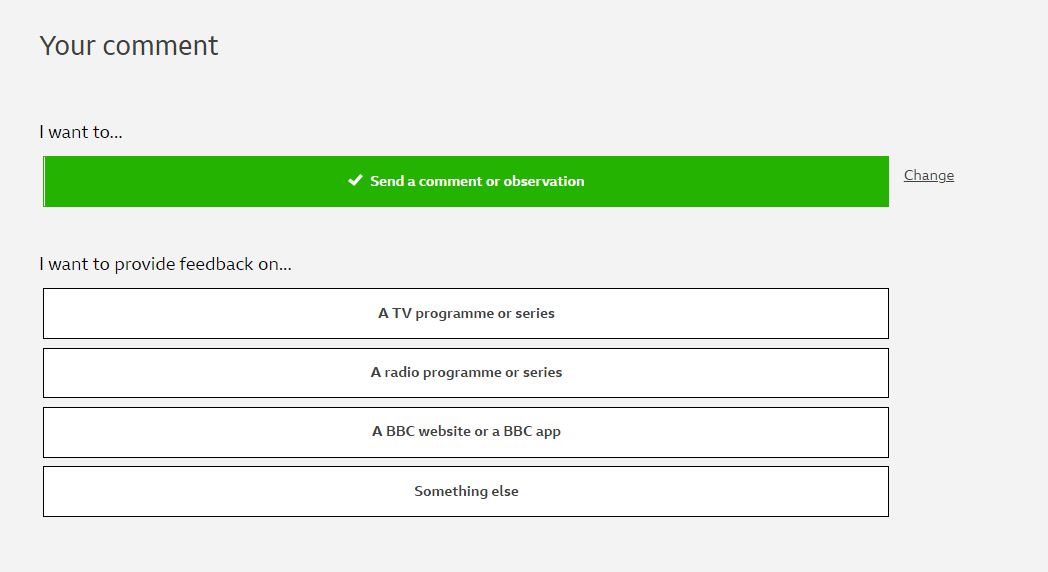 Remember that Shakespeare & Hathaway is a BBC One show in the UK. If you're outside the UK, you'll want to contact BBC Studios instead. You can do that HERE.
Contact your favourite British TV streaming services if you're outside the UK.
Some British TV shows have been renewed on the strength of their audiences outside the UK – and in terms of numbers, the US is roughly 5x the size of the UK. Overseas interest is every bit as important and interest from native Brits, so don't be afraid to let your favourite streaming services know.
In the US, Shakespeare & Hathaway is currently a BritBox series. You can email BritBox at suggestions-us@britbox.com with your thoughts.
The other major British TV service in the US is Acorn TV – and while they don't currently have Shakespeare & Hathaway, they *did* bring Agatha Raisin back from cancellation. There's certainly no harm in letting them know you'd love to see it on their service if the BBC stops making it. You can enter your comments and requests HERE.
And Now, We Wait & Hope Shakespeare & Hathaway Gets a Fifth Season
Aside from letting our voices be heard, there's not much else we can do but wait and hope. With any luck, those in power will see there's a dedicated fan base who desperately wants to see a season 5 of Shakespeare & Hathaway. We'll update this post when we know more.