What's New on BritBox: November 2023 Schedule
In some cases, we earn commissions from affiliate links in our posts.
Last Updated on November 5, 2023 by Stefanie Hutson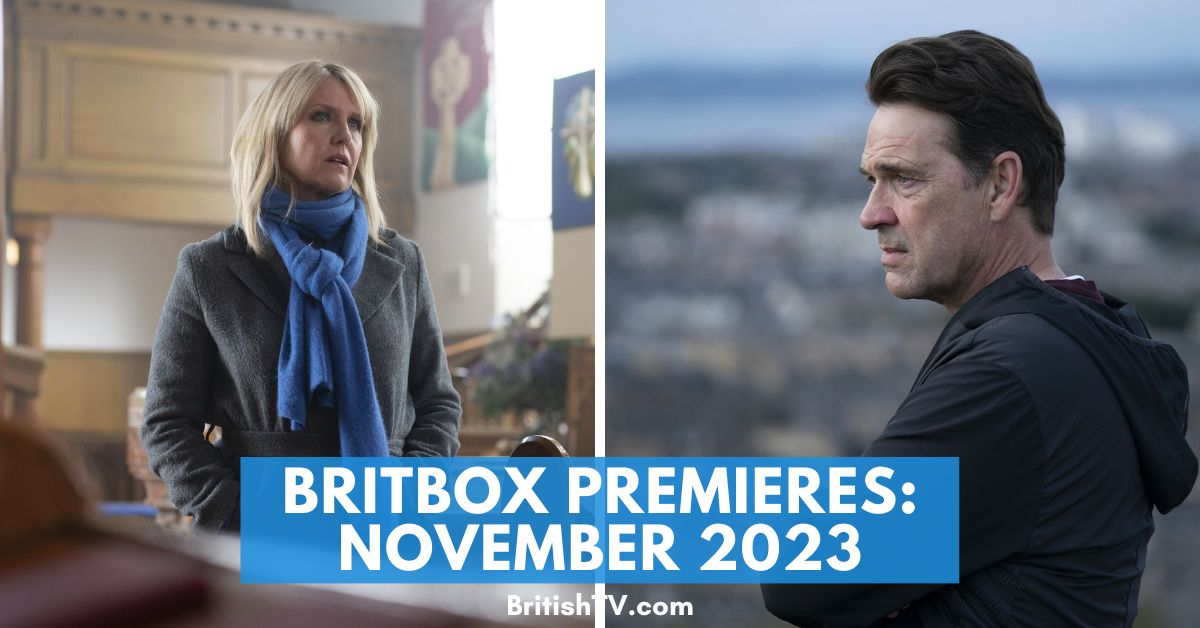 Much like Acorn TV's November schedule, BritBox's November lineup has much to look forward to – including the long-awaited season 8 of Shetland.
Keep reading for BritBox's full November 2023 premiere schedule with descriptions…
Don't have an active BritBox subscription? You can sign up HERE on their website, or HERE on Amazon Video. Both methods offer the same content, but some people find one or the other offers better compatibility with their devices or internet service provider.
Want to see the complete lists of recent schedules for Acorn TV and BritBox? Check out our pages below:
New British TV Shows on BritBox in November 2023
November 1st BritBox Premieres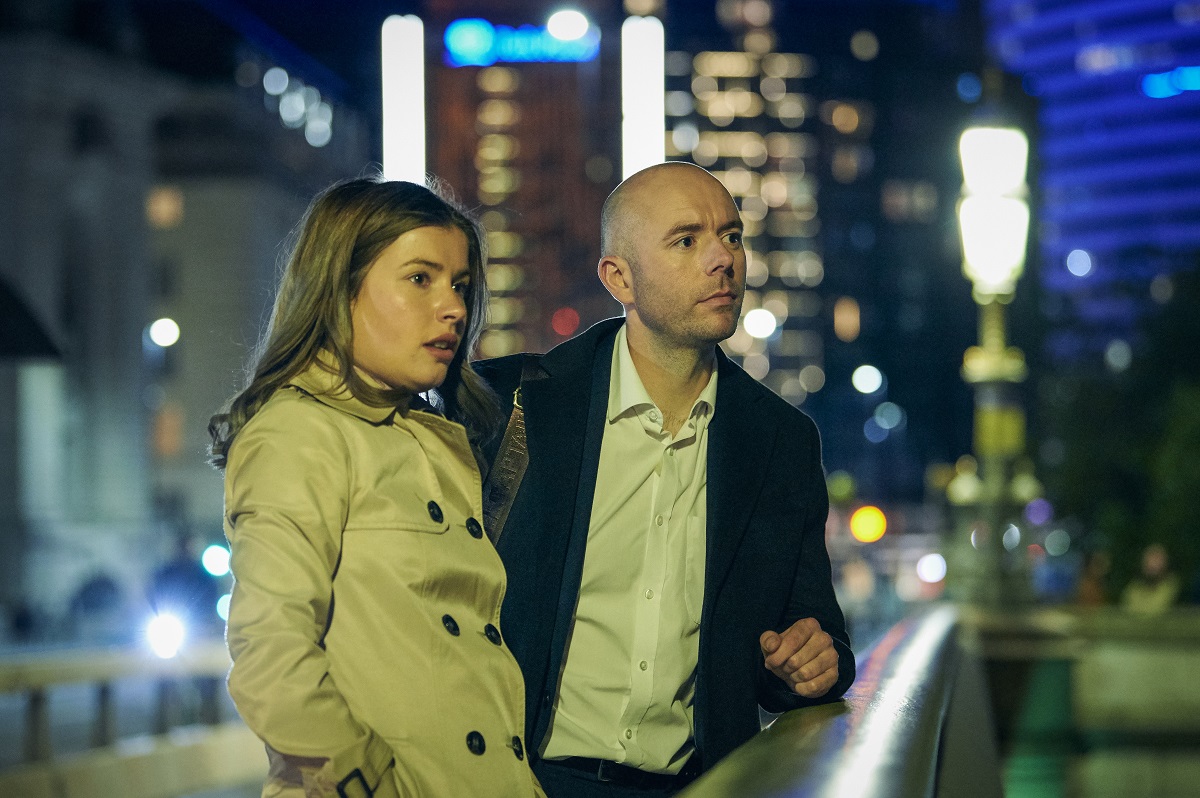 This England (2022)
Inspired by Boris Johnson's eventful early months as Prime Minister, this series looks at life in the UK as the 2020 COVID-19 pandemic began. Kenneth Branagh (Wallander, Murder on the Orient Express) plays Johnson as stories of real people are woven together with scenes from inside the halls of power. As experts and scientists raced to come up with answers to difficult questions, regular people's lives were disrupted by chaos and fear.
Binge premiere of six 60-minute episodes.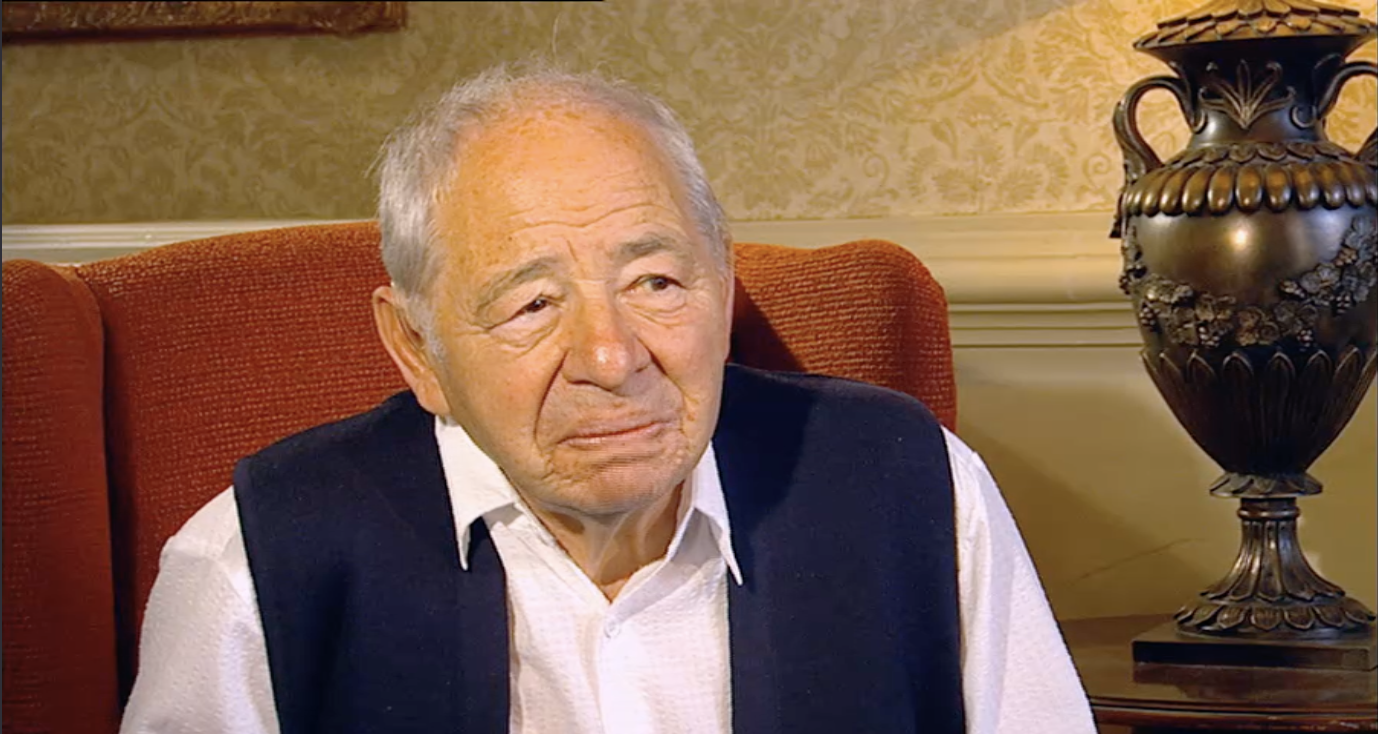 Lewis: Behind the Scenes
This brief documentary offers a behind-the-scenes look at the creation of Lewis, the popular 2007 Inspector Morse spin-off. Along with Inspector Morse author Colin Dexter (pictured above), it includes footage and interviews with people like Jim Carter, Keven Whately, James Grout, and John Thaw.
RELATED: Inspector Morse & Endeavour FAQ
November 3rd BritBox Premieres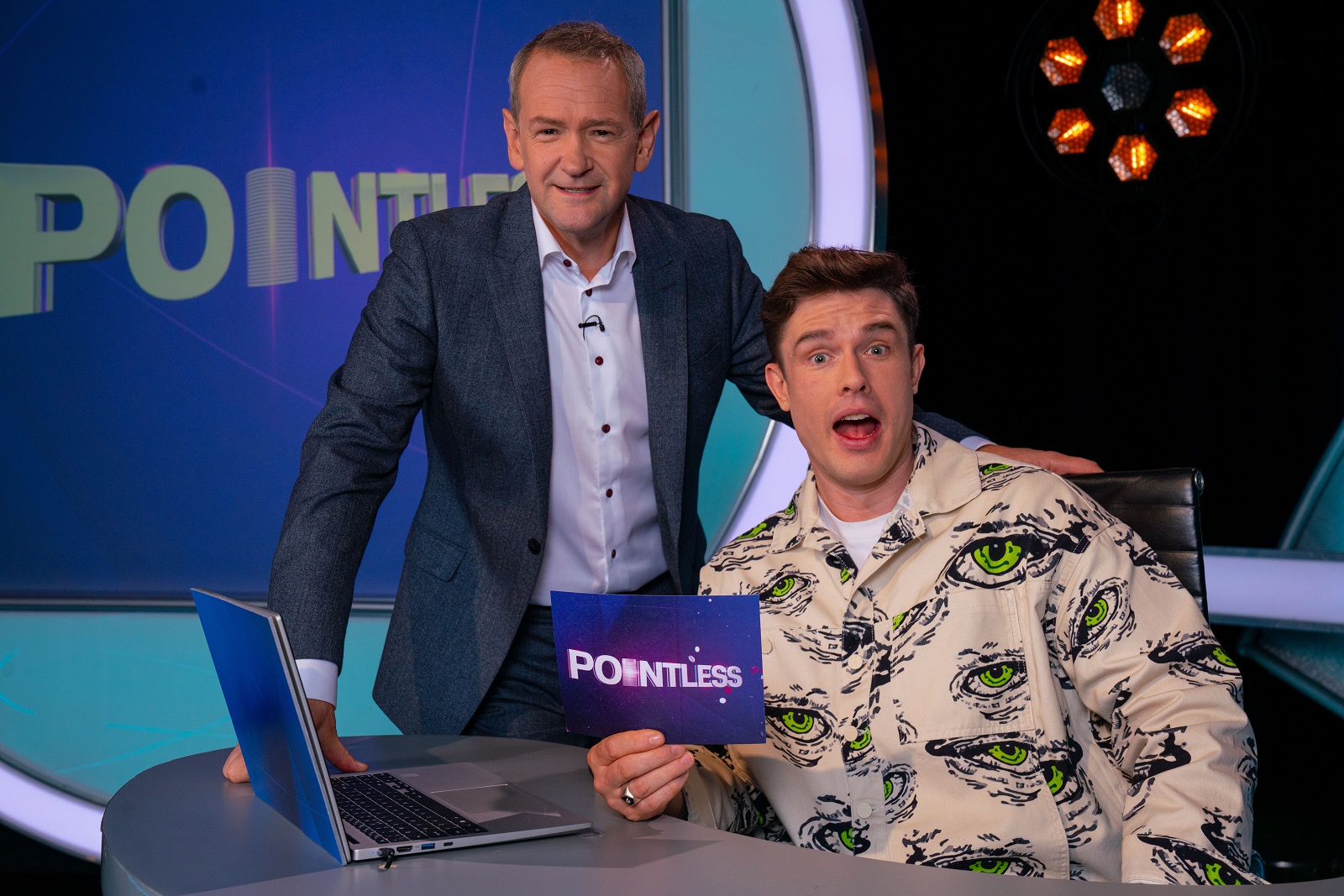 Pointless, Season 29
Alexander Armstrong hosts this hilarious panel series with help from Thursday Murder Club author Richard Osman. In each episode, four teams of two contestants each try to find correct but obscure answers to general knowledge questions, with the winning team eligible to compete for a cash prize. The goal is to get the answers right, but to choose the answers given by the smallest number of previously surveyed people.
RELATED: The Best British Game & Panel Shows
November 7th BritBox Premieres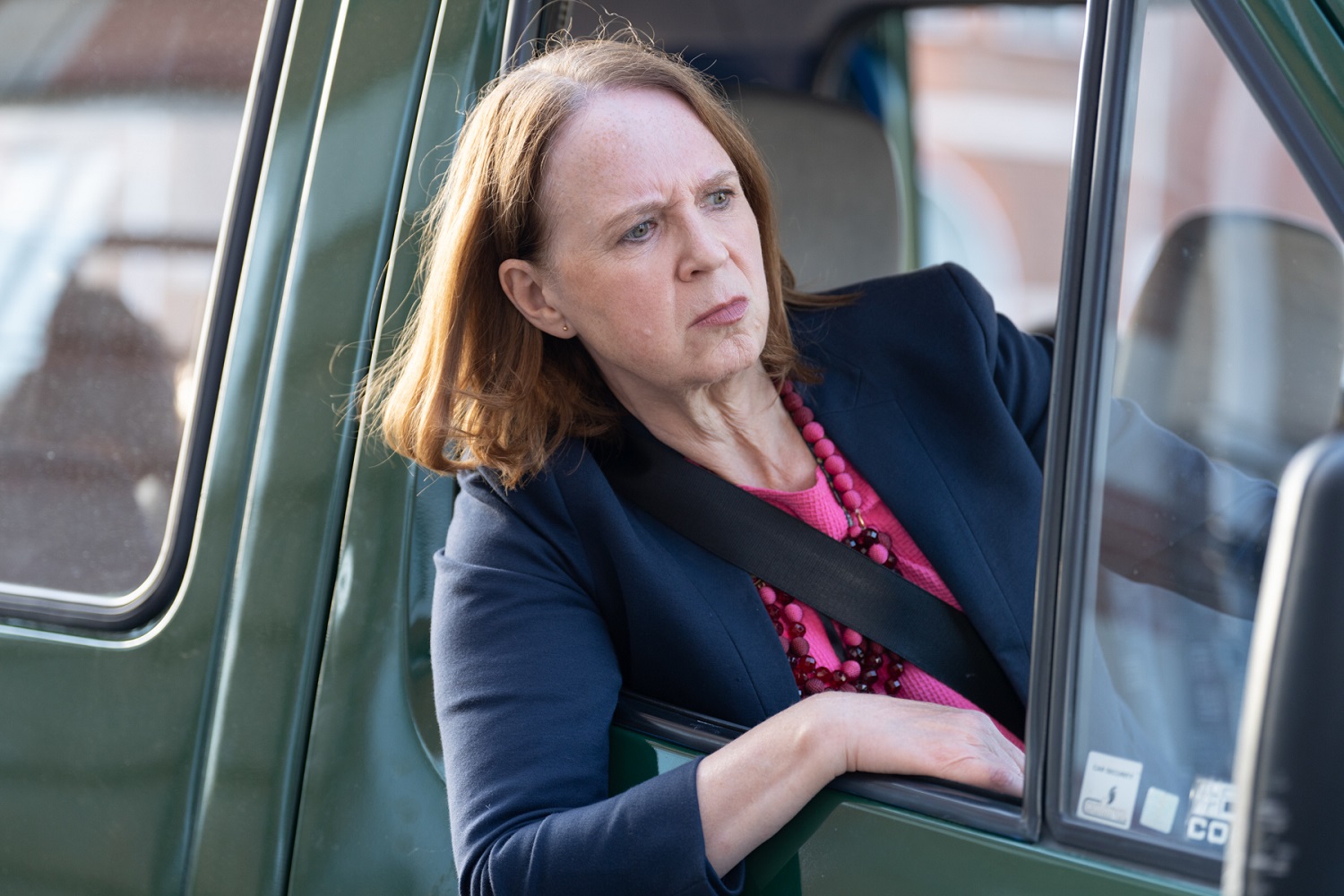 Bad Education, Seasons 1-4, Movie, & Reunion Special (2012 to present)
On November 7th, BritBox will be adding not just the original three seasons of this school-based comedy, but the new re-boot, the movie, and the reunion special. In the first three seasons, the series follows Alfie Wicker (Jack Whitehall), a teacher who is in many ways less mature than the kids he's instructing. He teachers a class full of struggling students, and while he's not the best teacher around, he cares about their success.
A film version saw the case reuniting as Alfie took his students on a final school trip after they finished their GCSEs. Ten years later, a reunion special was created, seeing Whitehall's original Class K returning for a career day and reunion that doesn't quite go as planned.
More recently, the show was renewed for a brand new season that saw former pupils Stephen Carmichael (Layton Williams, The Bad Education Movie) and Mitchell Harper (Charlie Wernham, The Bad Education Movie) returning to Abbey Grove to teach class K.
RELATED: British TV Shows About Schools & Teachers
November 15th BritBox Premieres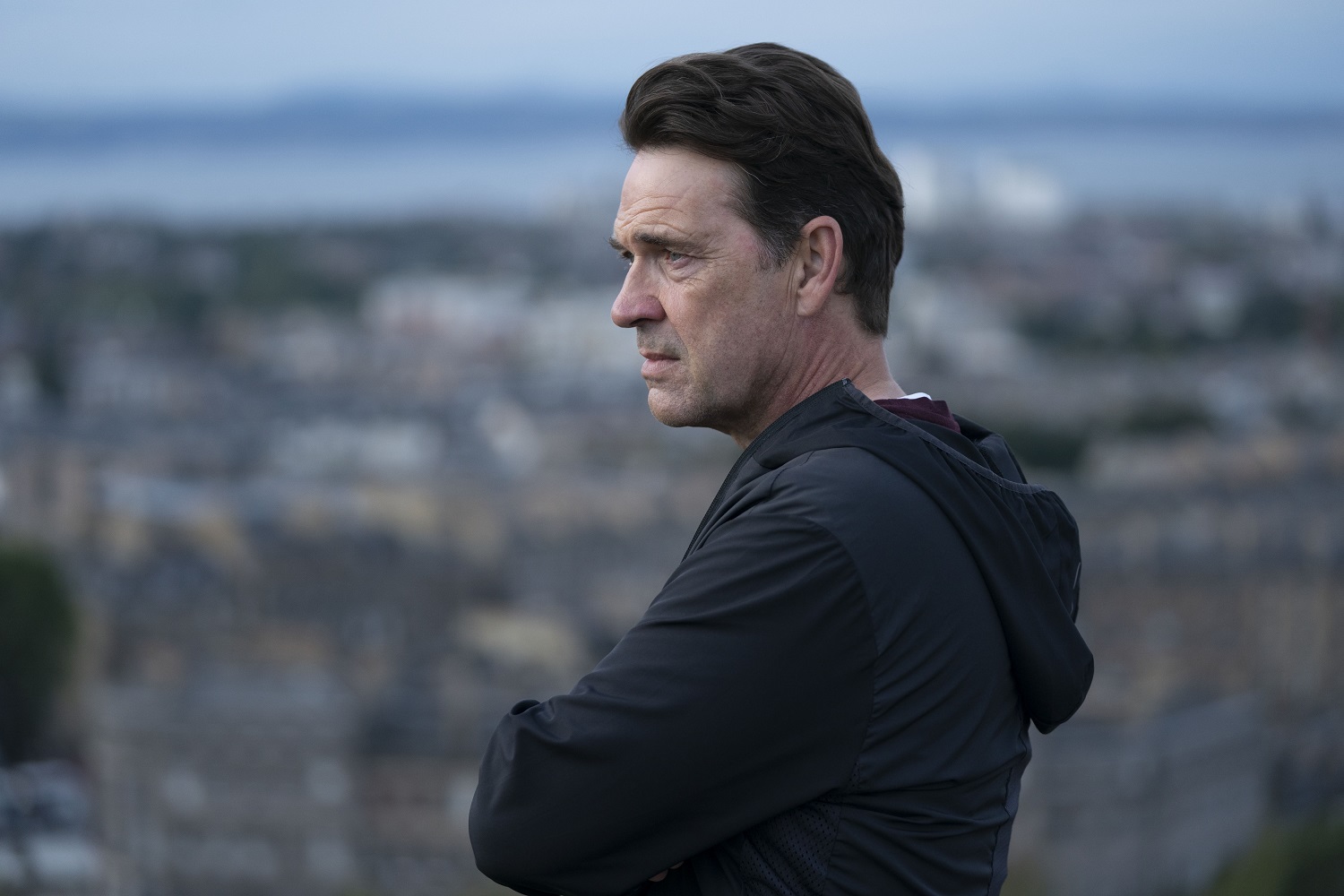 Irvine Welsh's Crime, Season 2
Dougray Scott (My Week With Marilyn) returns to his role as DI Ray Lennox. After a mental breakdown, he's quickly thrown back into a stressful investigation after a colleague is attacked. The new season will also feature John Simm (Grace), Ken Stott (Rebus), and Joanna Vanderham (The Paradise).
Haven't seen season 1? Check it out HERE.
RELATED: The Best Scottish Crime Dramas
November 20th BritBox Premieres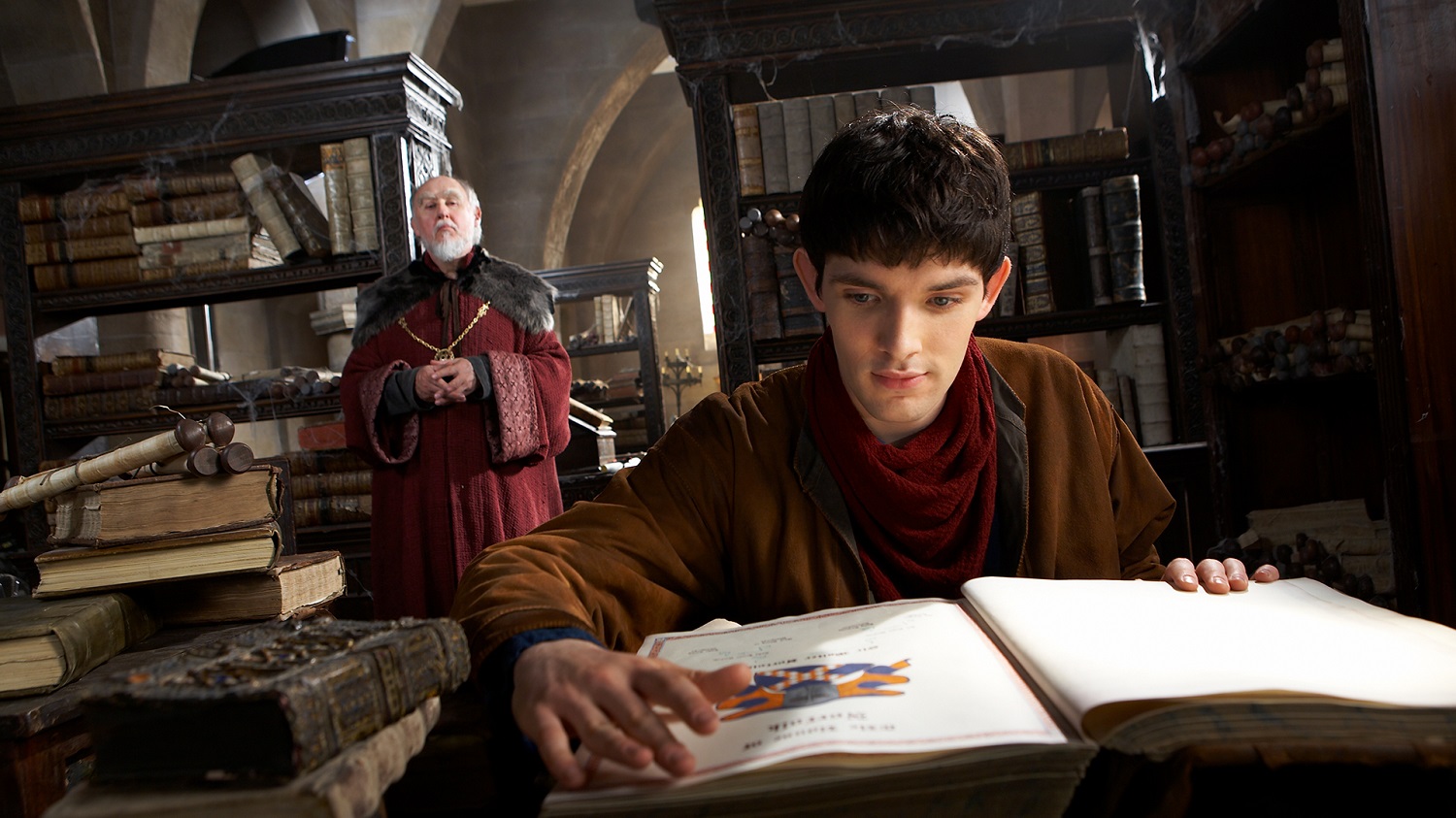 Merlin, Seasons 1-5 (2008 to 2012)
Someday, Merlin will be the world's greatest wizard. For now, though, he's just an awkward teenager like we all were at one time or another. Living in a time where magic is banned, he's forced to keep his talent hidden or risk certain death.
RELATED: The 10 Best Medieval British Shows
November 22nd BritBox Premieres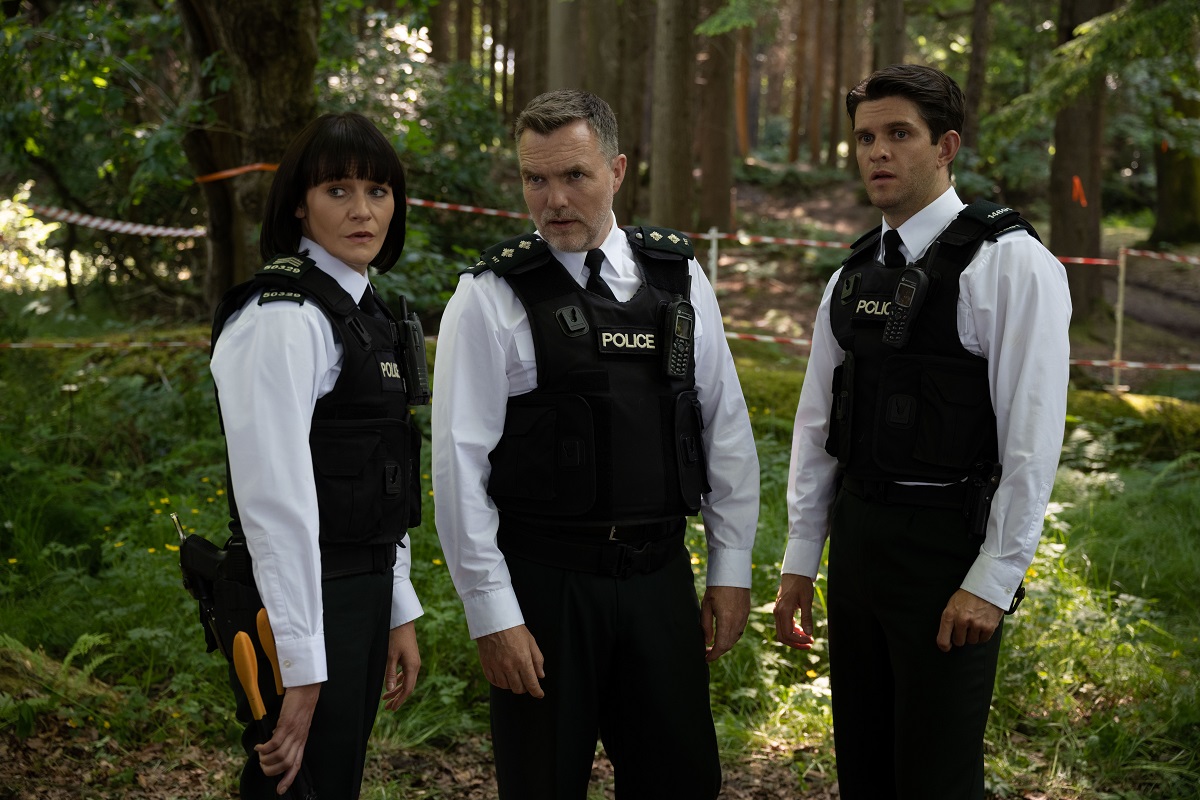 Hope Street, Season 3A
This Northern Ireland-based crime drama/soap opera returns for another season exploring the trials and tribulations of the Port Devine police department. Alongside the drama of everyday life, we're treated to the stunning scenery of coastal Northern Ireland.
Eight 45-minute episodes will premiere on the 22nd. Another seven episodes will arrive in 2024.
RELATED: The Best Irish Mysteries & Crime Dramas
November 27th BritBox Premieres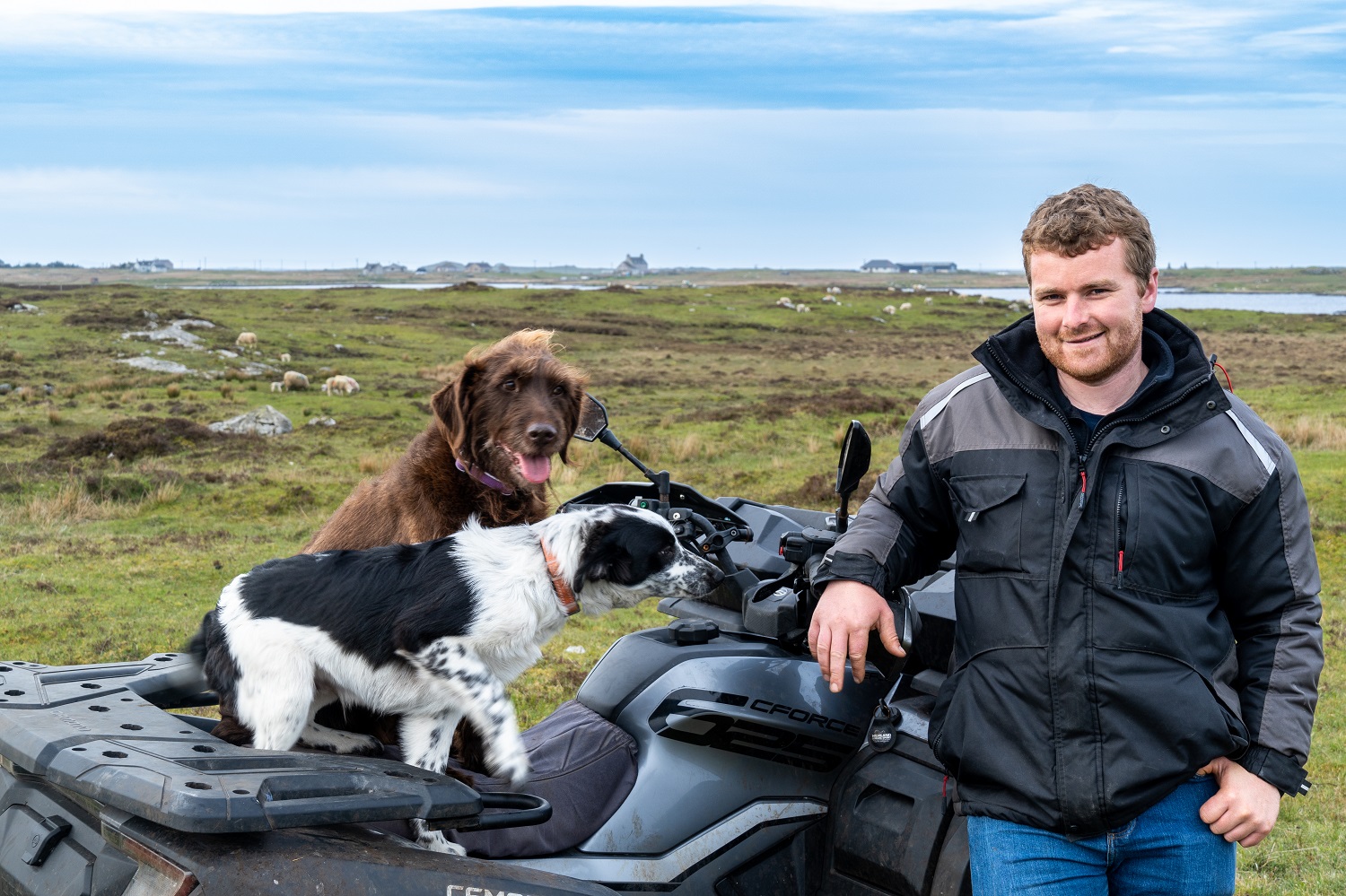 This Farming Life, Season 6B
Farming isn't always an easy way of life, but it's an important one. This series offers viewers a look inside what it takes to run a modern British farm, mixing intimate personal stories with the daily dramas of lives lived at the mercy of nature and the seasons.
Twelve hour-long episodes will premiere on the 27th. Catch up on earlier seasons HERE.
RELATED: 11 Great British TV Shows That Celebrate Nature
November 27th BritBox Premieres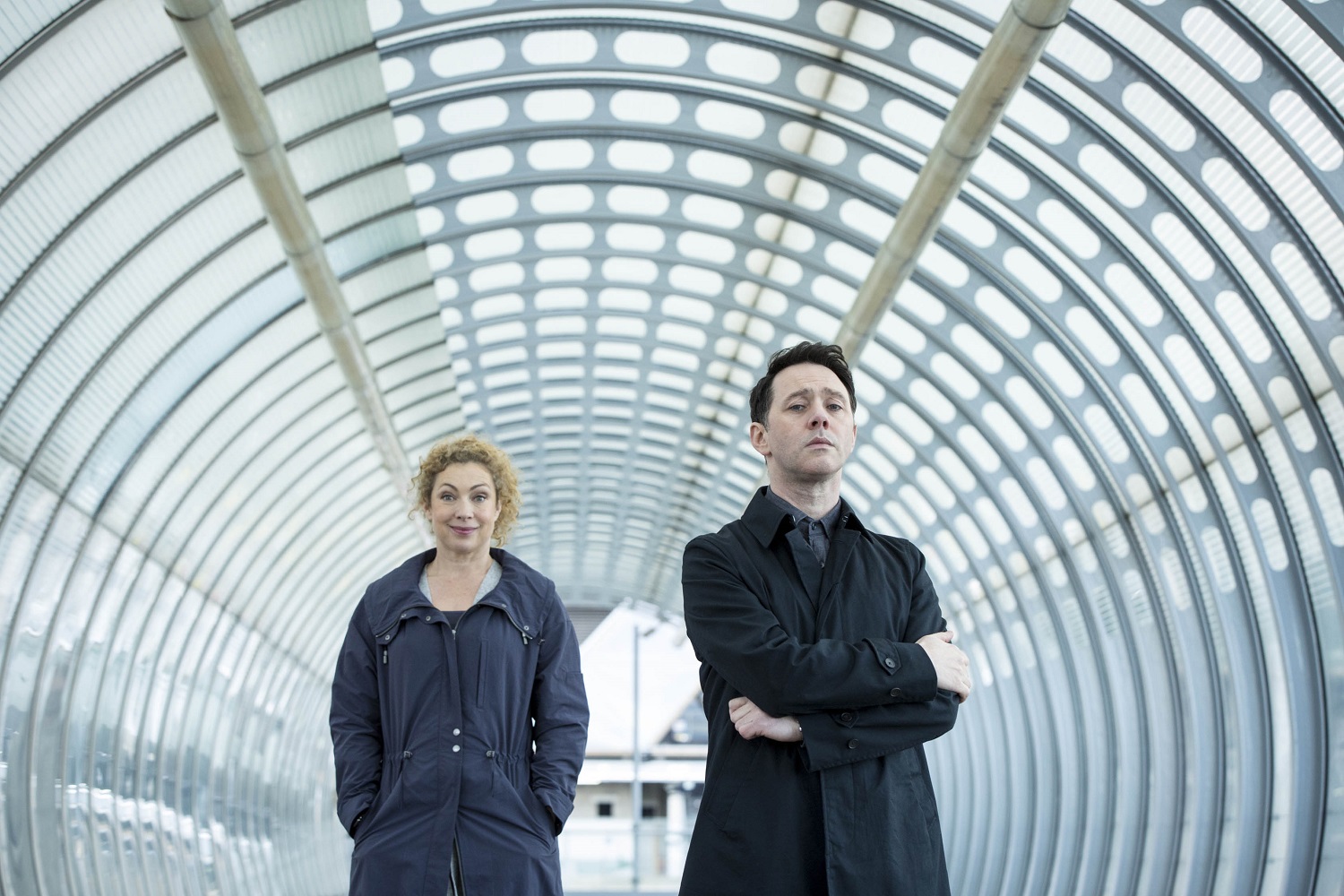 Chasing Shadows (2014)
This gritty four-part drama sees Reece Shearsmith (Inside No 9) playing the troubled but talented DS Sean Stone. A socially-awkward misfit, he's obsessed with finding a way to use behavioural patterns to locate people who've gone missing.
Because Sean struggles with things like rules and social niceties, his bosses assign Ruth Hattersley (Alex Kingston, Doctor Who) to keep an eye on him. Though initially resistant, Sean soon realises they make an effective team.
RELATED: 10 of the Best Dark & Gritty British Crime Dramas
November 29th BritBox Premieres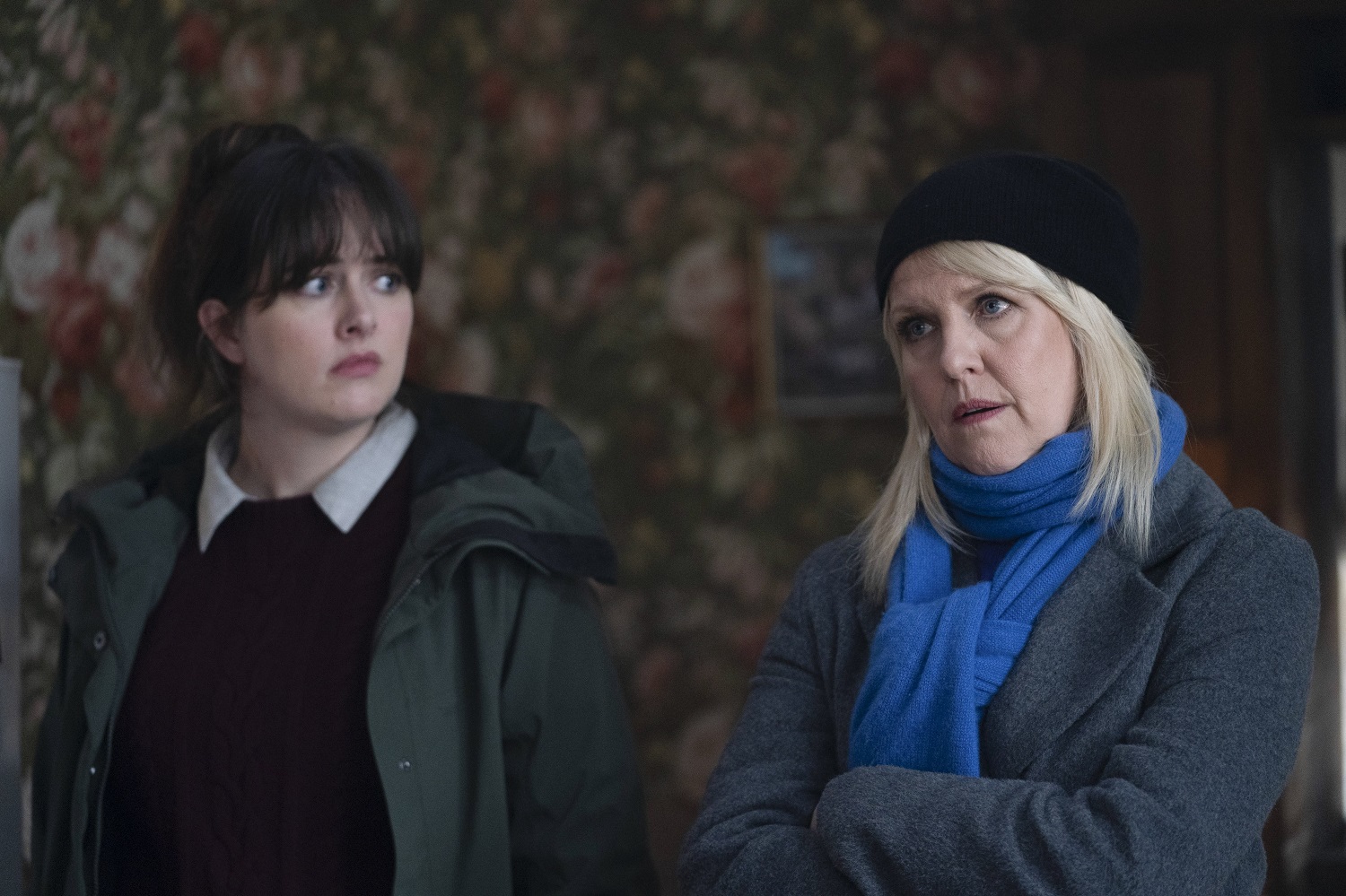 Shetland, Season 8
After seven much-loved seasons of Shetland, Douglas Henshall has left the role of Jimmy Perez. In the new season, Agatha Raisin star Ashley Jensen will play DI Ruth Calder, a native Shetlander who returns to the isles after a couple decades spent working in London. Though her journey back home begins as a quick trip to find a witness, it challenges both her and Tosh's views of island life.
Can't remember what happened last season? Catch up on previous seasons HERE.
RELATED: The Best Shows Like Shetland
While you Wait for BritBox's November 2023 Premieres…
Looking for something new while you wait for next month's new shows? We have suggestions…
No BritBox membership? You can sign up HERE on their website, or HERE on Amazon Video (which is especially handy if you prefer to manage subscriptions through Amazon or you don't have a smart TV that supports BritBox).
Save it to Pinterest!