10 Great Medieval British TV Shows
In some cases, we earn commissions from affiliate links in our posts.
Last Updated on November 13, 2021 by Stefanie Hutson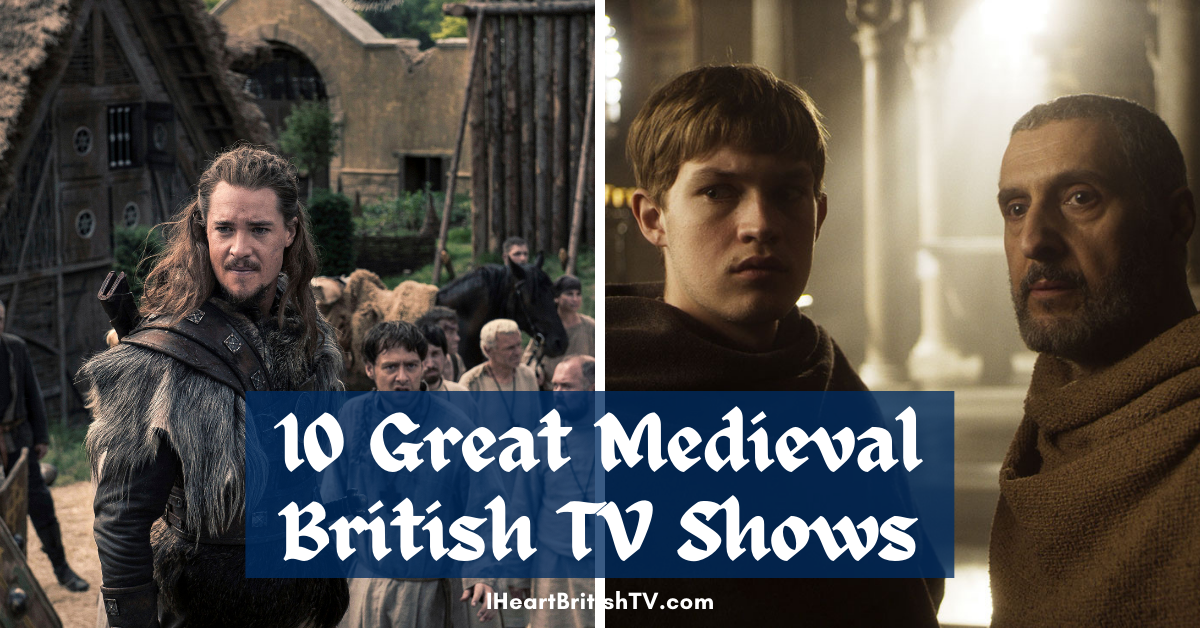 In European history, the medieval period lasts a thousand years, from around 500 to 1500 AD. It's also known as the Middle Ages. In Britain, this period sees an explosion of artistry. Vikings attack. Someone writes down Beowulf. William the Conqueror conquers and then the Black Plague ravages. This amazing period also sees the evolution of our language from Old English, to Middle English, and finally early Modern English.
To get an overview of this enticing period in British history, check out the English Heritage page on the Middle Ages.
10 Best Medieval British TV Shows
Although many medieval shows revolve around magic, dragons, and other fantasy elements, for this list we tried to highlight shows with more realism and historical significance. The actual level of historical accuracy varies by production, though.
The following list is organized chronologically based on when these TV shows are set. Hopefully we mention one you haven't watched yet!
If you're fan of shows like Netflix's The Witcher and HBO's Game of Thrones, you might want to check out 13 British Shows like Game of Thrones HERE.
Camelot (5th Century)
Camelot is a Starz series starring Jamie Campbell Bower as King Arthur. Joseph Fiennes plays Merlin alongside Eva Green as Arthur's sister Morgan and Tamsin Egerton plays Guinevere. Camelot also features James Purefoy, Sean Pertwee, and Sinéad Cusack.
This 2011 series has everything you'd expect from a modern production. Unlike the 1967 movie of the same title, this is not a family-friendly musical. Rather, this fresh version of Camelot has an abundance of sword swinging action, romance, and suspense.
Chris Chibnall was the lead writer. He is best known for Broadchurch, episodes of Life on Mars, Doctor Who, and Torchwood.
At the time it came out in 2011, Camelot's two-hour premiere was both the highest-rated and most-watched premiere of all Starz original shows. Camelot was also nominated for a Primetime Emmy Award and carries a 6.5/10 on IMDb. After only one 10-episode season, Starz cancelled Camelot despite decent ratings; it was cancelled due to several members of the cast having busy work schedules.
You can own Camelot on Amazon HERE.
Fan of Arthurian tales? You might also enjoy the new 2021 movie The Green Knight starring Dev Patel as well as the 2008 Merlin series starring Colin Morgan.
The Last Kingdom (Late 9th Century +)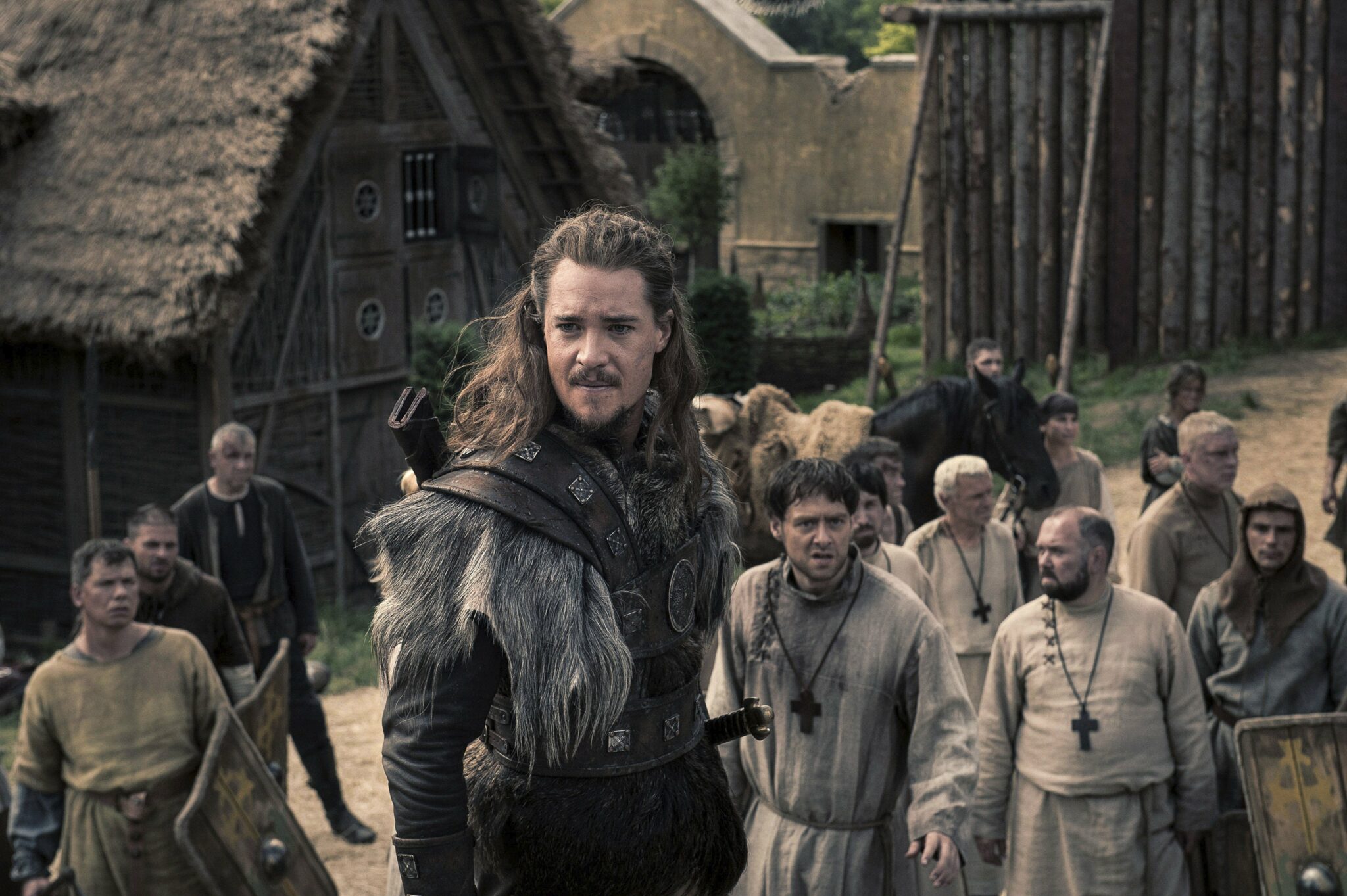 Uhtred was born a Saxon boy, baptized, and promised an inheritance. Then, he was swept away by Vikings and raised as a Dane. Now, he's fighting for his ancestral birthright. This Netflix original series begins in 872 A.D. when England was different kingdoms and being invaded by Danish vikings. Wessex is the last kingdom, commanded by King Alfred who refuses to surrender to the Danes. And the story is as much about King Alfred as it is Uhtred.
The Last Kingdom stars German actor Alexander Dreymon as Uhtred, but there are plenty of Brits: Ian Hart, Eliza Butterworth, Millie Brady, Mark Rowley, and more. The cast boasts many talented European actors.
It's based on The Saxon Stories by Bernard Cornwall; there are twelve books and a thirteenth on the way.
The Last Kingdom is streaming on Netflix HERE.
If you enjoy The Last Kingdom, you might also enjoy Vikings, Knightfall, and The Bastard Executioner.
Cadfael (12th Century)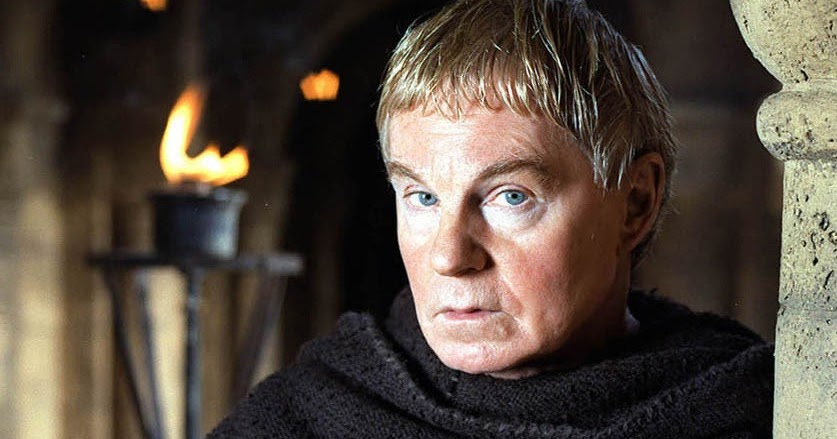 If you want something a little gentler and more mysterious, give Cadfael a try. It stars Derek Jacobi as sleuthy Brother Cadfael as he solves mysteries in Medieval times. This series based on The Cadfael Chronicles novels by Ellis Peters; they are set between the years 1137 and 1145. Like Camelot, you'll also spot Sean Pertwee.
Stream Cadfael on BritBox HERE or on Tubi for free with ads.
The Pillars of the Earth (12th Century)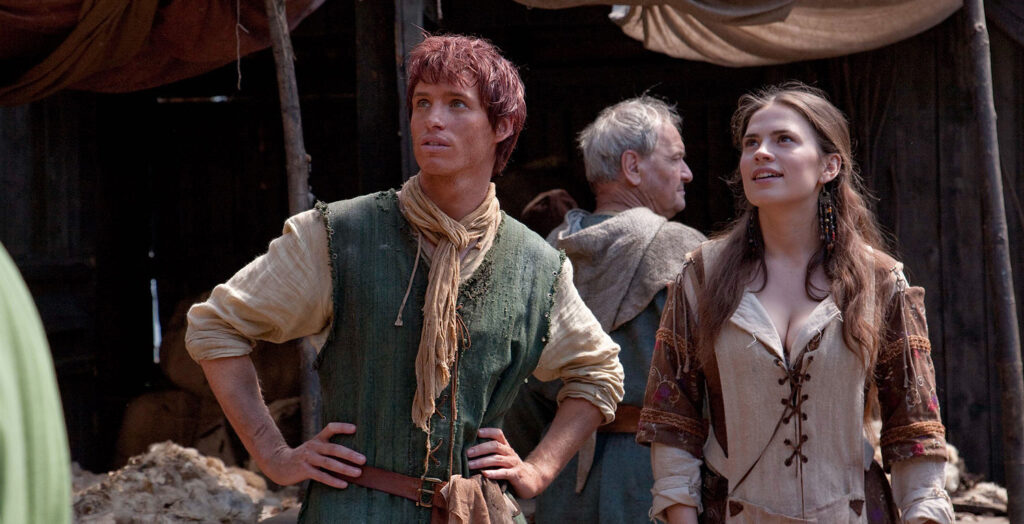 This star-studded miniseries stars Eddie Redmayne, Hayley Atwell, Ian McShane, Matthew Macfadyen, Rufus Sewell, Sarah Parish, Sam Claflin, and Donald Sutherland.
The story follows a lot of spinning plates and different characters that surround the construction of a cathedral. Expect mysterious secrets, royalty and religious figures, drama, and more. It's certainly an epic tale.
A Few Fun Facts: Welsh writer Ken Follett, who wrote the book of the same name, appears in the show as a merchant. Donald Sutherland previously appeared in Eye of the Needle (1981), another Ken Follett adaptation. The Kingsbridge in this series is fictional and not at all related to the real town of Kingsbridge, Devon; when a modern view of the town is shown, you're looking as Salisbury with a cathedral added in post-production.
Stream The Pillars of the Earth on Starz HERE.
Robin Hood (13th Century)
When this adaptation of Robin Hood aired in 2006, it was fresh, exciting, and energetic. And it still holds up fifteen years later. The characters develop well over three seasons and by the end, you'll be loving characters you used to hate and hating ones you used to love. It balances humor and action well and is worth watching if you stick with it.
Robin Hood may be rated TV-PG, but has plenty of fighting, romance, and action. It boasts a vibrant and often sarcastic sense of humor so it's fun for the whole family.
Robin Hood aired from 2006 to 2009 and starred Jonas Armstrong, Richard Armitage, Lucy Griffiths, Joe Armstrong, Lara Pulver, Joanne Froggatt, and more.
Robin Hood is available to own HERE on Amazon and is streaming on Tubi, Pluto, and Hoopla.
The Name of the Rose (14th Century)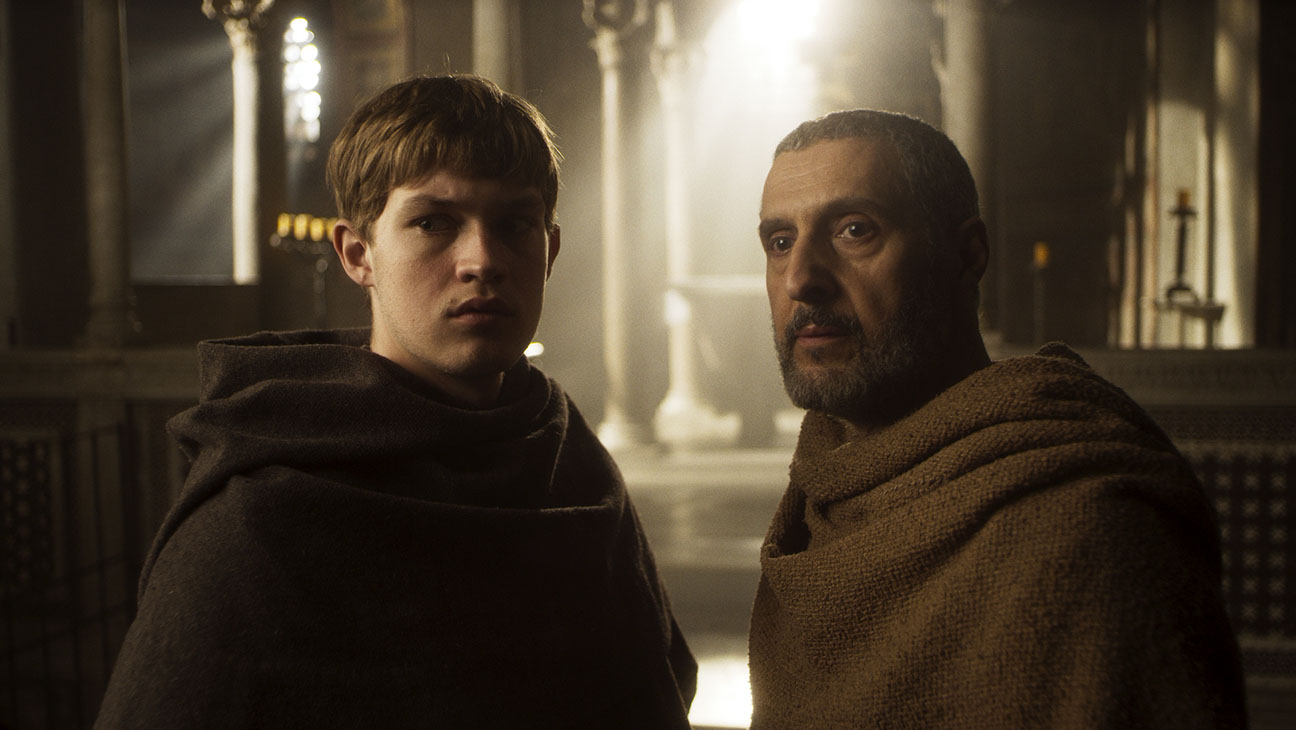 Although this series takes place in Northern Italy and France, it stars Rupert Everett along with some narration by Peter Davison. In this miniseries, a Franciscan friar and his apprentice arrive at an isolated Benedictine abbey amid several mysterious deaths. A larger socio-political pot is stirring and these characters are all caught up in it. This series is based on the novel by Italian writer Umberto Eco.
True, this is probably the least British production on our list, but it's well worth the watch if you like Medieval historical dramas; it's rated a whopping 7/10 on IMDb and it won the Italian Golden Globe for Best TV Series in 2019.
The Name of the Rose is streaming HERE on AMC+ and Sundance Now.
The Hollow Crown (14th Century +)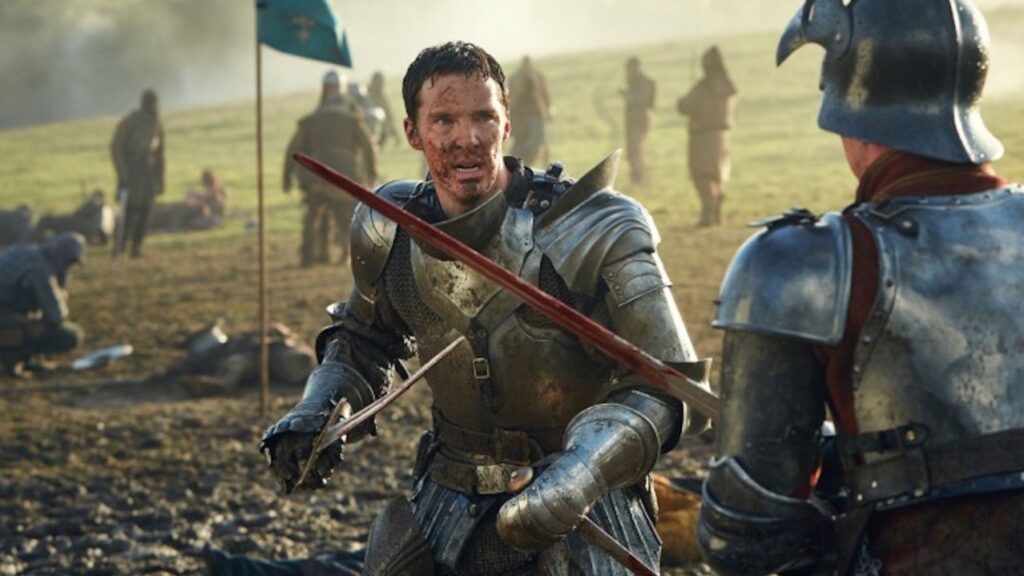 The Hollow Crown is an epic must-see journey through Shakespeare's histories with high production value and some of the best actors Britain has to offer. It stars Ben Whishaw, Jeremy Irons, Tom Hiddleston, Benedict Cumberbatch, Hugh Bonneville, Judi Dench, Sophie Okonedo, Tom Sturridge and countless more.
Although some shy away from Shakespeare due to the Elizabethan language, let me assure you: it is much easier to understand when performed by veteran actors. And The Hollow Crown is impeccably performed. They're also adapted well and stick close to Shakespeare's original script.
Two seasons are available to purchase HERE on Amazon.
Medici (15th Century)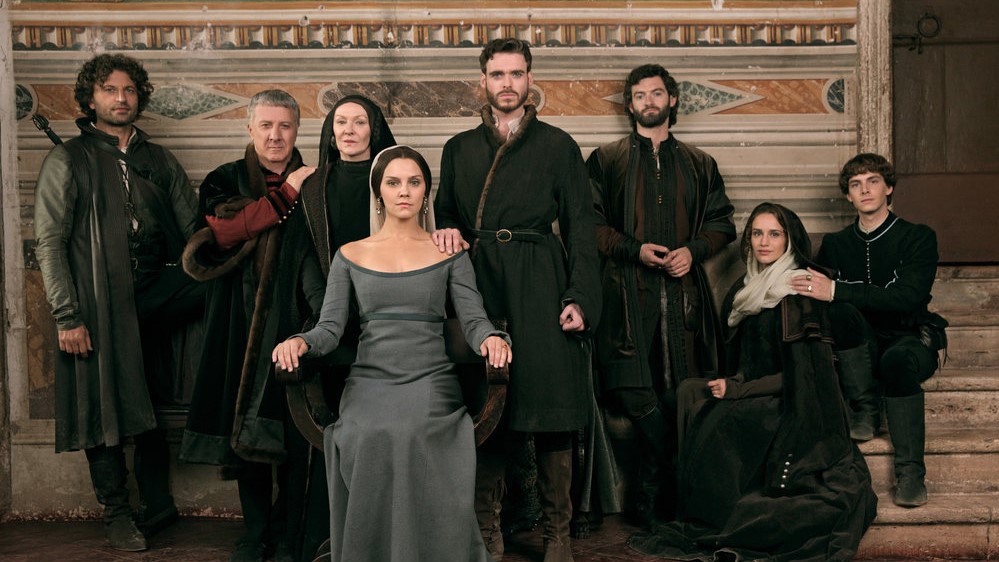 Medici is a political family drama set in Florence, Italy. When Cosimo de Medici's father dies, he's given the reins to a banking dynasty and all the responsibilities that come along with it.
The cast changes through different generations of the Medici family. It takes a few episodes to get going, but once it gets into the groove of things, it takes off and doesn't stop.
Starring Richard Madden, Sean Bean, Daniel Sharman, Annabel Sholey, Sarah Parish, Stuart Martin, Bradley James, and Brian Cox.
You can stream Medici on Netflix.
If you enjoy this Netflix series, don't let your subscription go to waste and check out Marco Polo next.
The White Queen & The White Princess (Late 15th, Early 16th Century)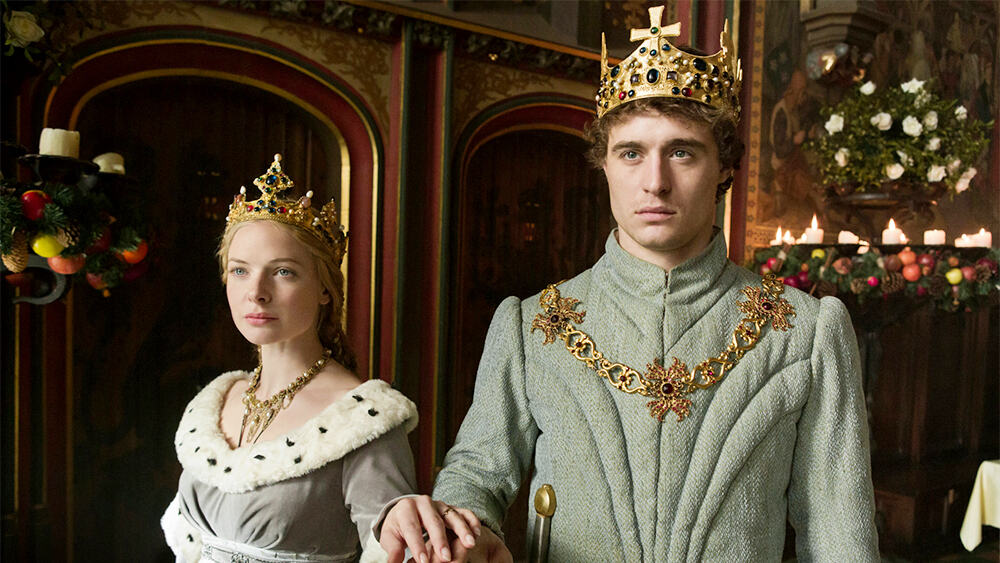 Both of these shows are based on books by Phillipa Gregory and share many of the same characters, so we're grouping them as one entry. There is also a third series called The Spanish Princess which takes place in the Early Modern Era.
The White Queen (2013) follows three women as they fight for the crown. The story begins in 1464 during a feud between the House of York and the House of Lancaster over who will rule the country. Edward IV, heir to the House of York, is coronated. But when Edward falls in love with commoner Elizabeth Woodville, she finds Margaret Beaufort and Anne Neville to be her adversaries.
Starring Max Irons, Aneurin Barnard, Rebecca Ferguson, Amanda Hale, Faye Marsay, James Frain, Janet McTeer, and Rupert Graves. The White Queen is streaming HERE on Starz.
The White Princess (2017) follows Elizabeth 'Lizzie' of York (the daughter of Elizabeth Woodville and Edward IV). Margaret Beaufort finally gets her way and her son is crowned king, but in order to maintain his seat on the throne, he must marry a York to keep his commoners from rebelling. Lizzie begrudgingly marries Henry VII after having a passionate affair with her uncle, King Richard III. Lizzie goes on to become the mother of Arthur and Henry VIII.
Jodie Comer stars as Elizabeth 'Lizzie' of York. Also starring Jacob Collins-Levy, Rebecca Benson, Michelle Fairley, and more. The White Princess is streaming HERE on Starz.
The Borgias (Late 15th, Early 16th Century)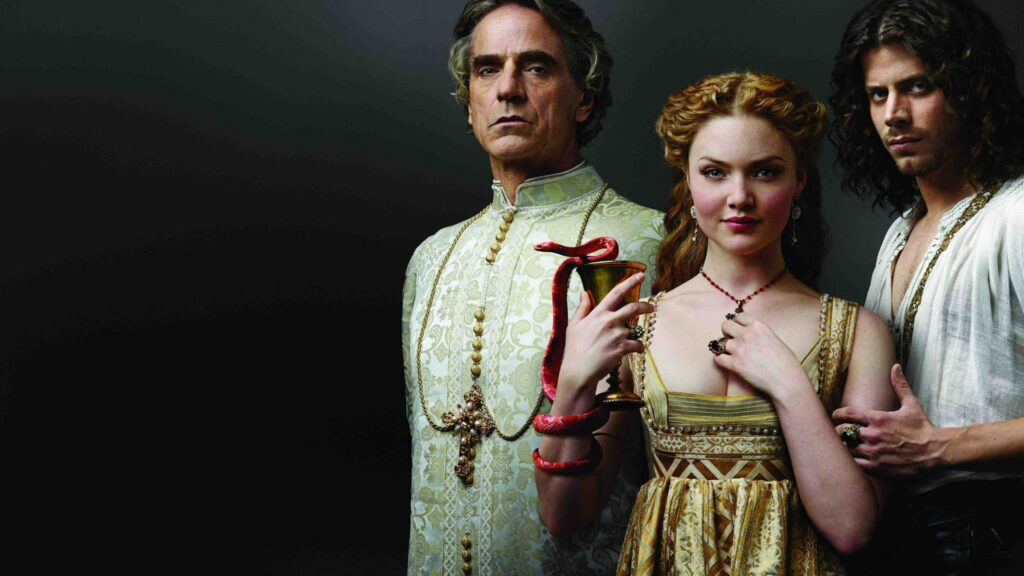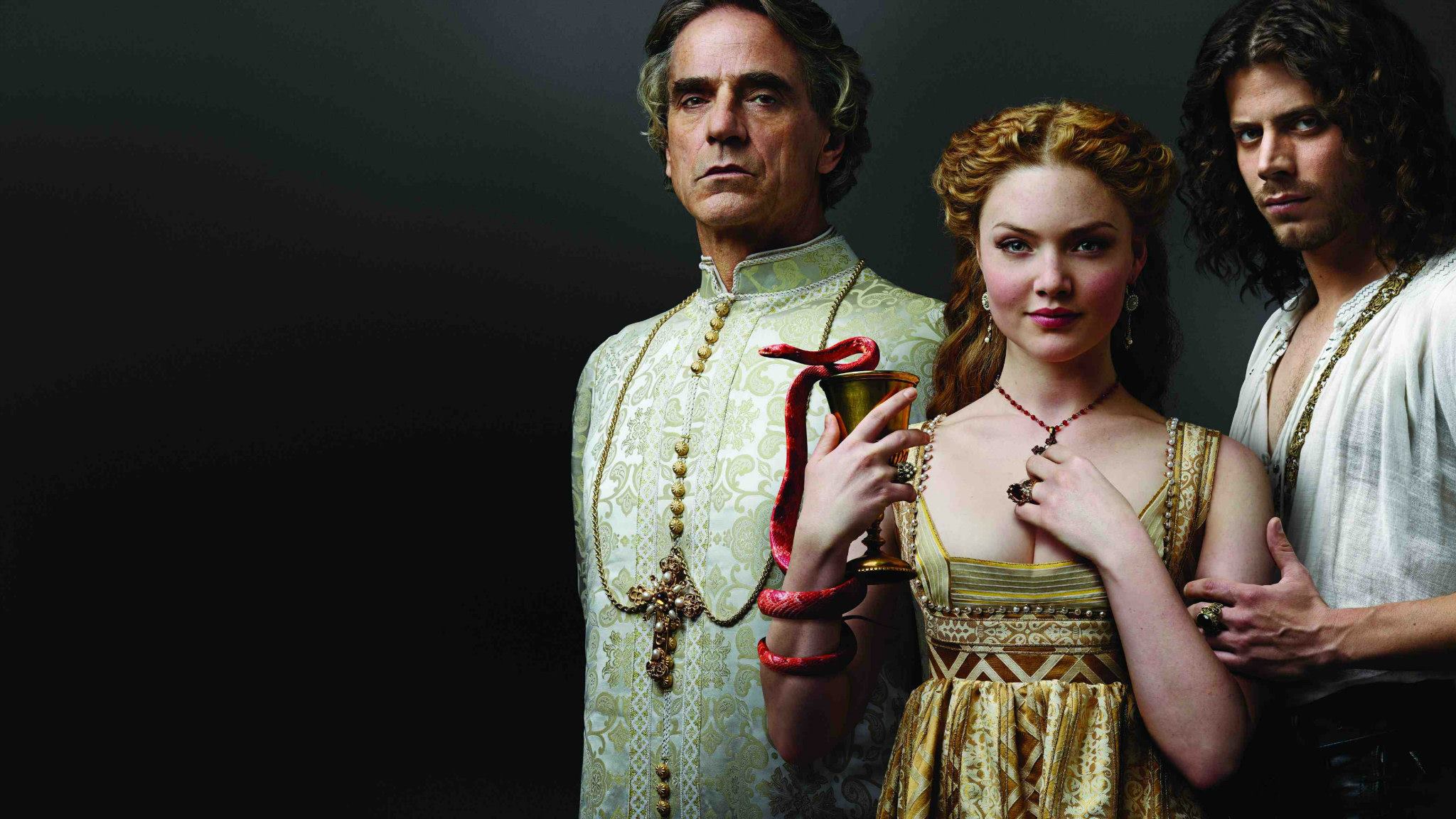 Finally, we reach The Borgias. As we come into the light and out of the Dark Ages, this infamous (even notorious) family reigns in the Catholic Church. Jeremy Irons stars as Rodrigo Borgia, Pope Alexander VI. The story follows him and his children. Holliday Grainger plays Lucrezia Borgia.
This Showtime series ended after three seasons. Although it was originally slated to have a fourth, writer Neil Jordan proposed a two-hour long movie to give the show its proper send off, but Showtime decided it was too expensive. If you are (or become) hardcore fan of The Borgias, you'll want to check out the screenplay of the proposed movie; it was released as an e-book: The Borgia Apocalypse.
Stream The Borgias on Netflix HERE.
What's Your Favourite Medieval-Era British TV Show?
Let us know in the comments below! We'd love to know which ones you like best.
Save it to Pinterest!