20 of the Best Scottish TV Mysteries & Crime Dramas
In some cases, we earn commissions from affiliate links in our posts.
Last Updated on November 10, 2022 by Stefanie Hutson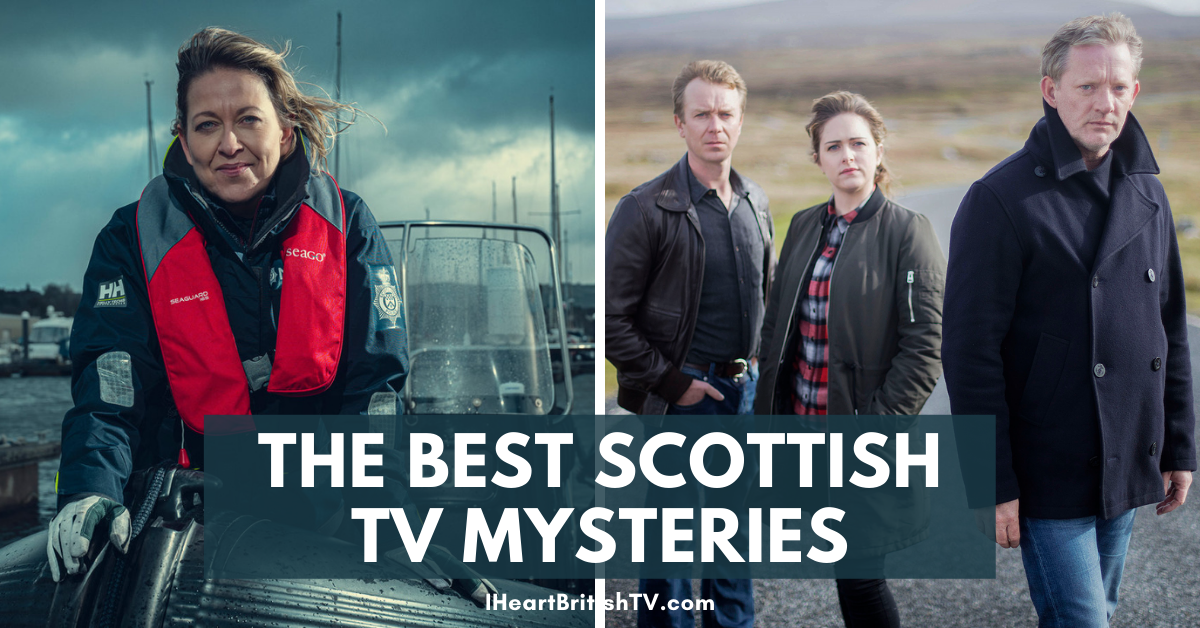 Scotland is a wonderful location for a mystery. Whether you're talking about the old streets of Edinburgh, the dark alleys of Glasgow, or the dramatic landscapes of the Highlands and Islands, it's a place that invites you to imagine things that don't normally happen – and sometimes, that means murder.
Sadly, not nearly enough TV shows are filmed in Scotland. All the same, there are SOME, and they're wonderful.
In this post, we'll take a look at some of the best mysteries and crime dramas set in Scotland. Though we don't personally mind older shows at all, we know some people are quite pick and won't watch anything much before 2005-2010. For that reason, we've included dates in the listings below.
Note: A few of the shows below are only available on DVD. These things change from time to time, and requests from users can nudge those things along. If you want to know how to request shows at your favourite streaming services, click HERE.
The Best Scottish TV Mysteries & Crime Dramas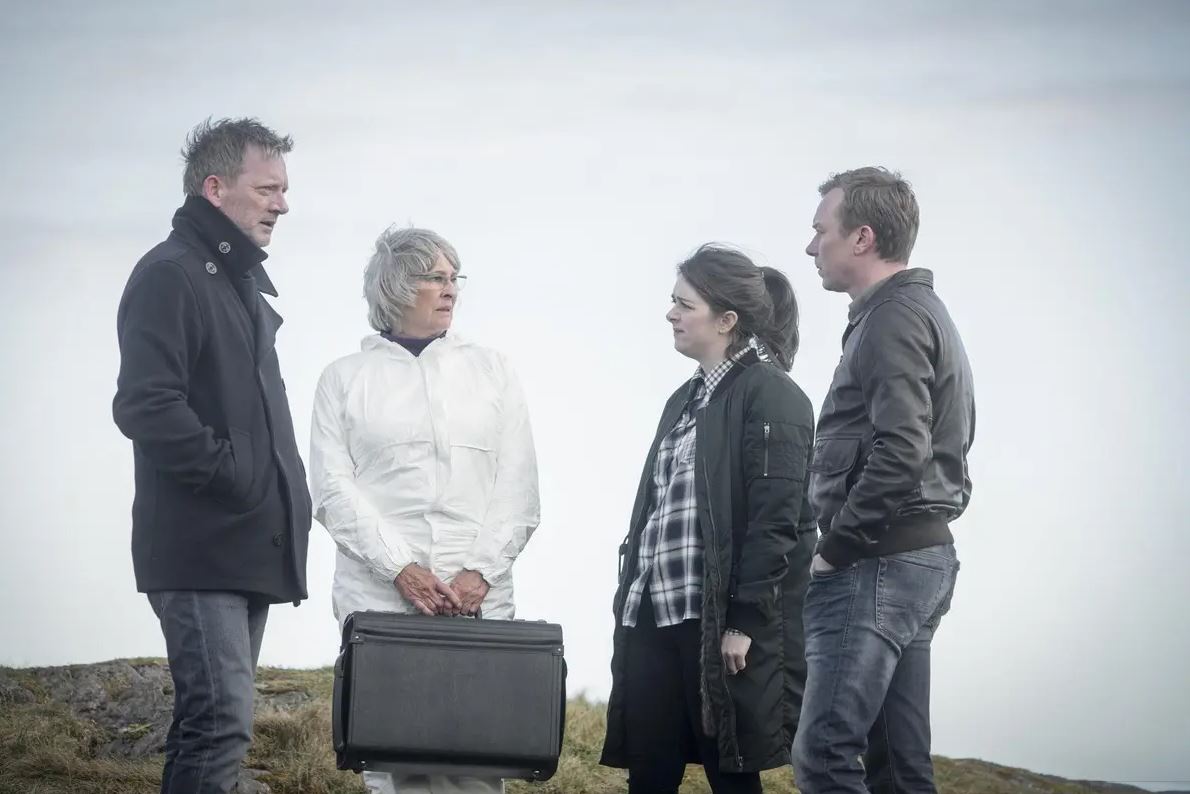 Shetland – 2013 to present – This dark and atmospheric mystery is probably the first one that comes to mind for most people thinking about Scottish crime dramas. Based on the popular Ann Cleeves novels, it's mostly set in the Shetland Islands to the north of mainland Scotland.
Though series 6 and 7 were delayed due to the pandemic, series 6 did finally air in late 2021. Series 7 of Shetland is expected sometime in the not-too-distant future. Bear in mind, some streaming services (like Amazon) combine Series 1 and 2 as a single season because they were shorter. S1-5 Streaming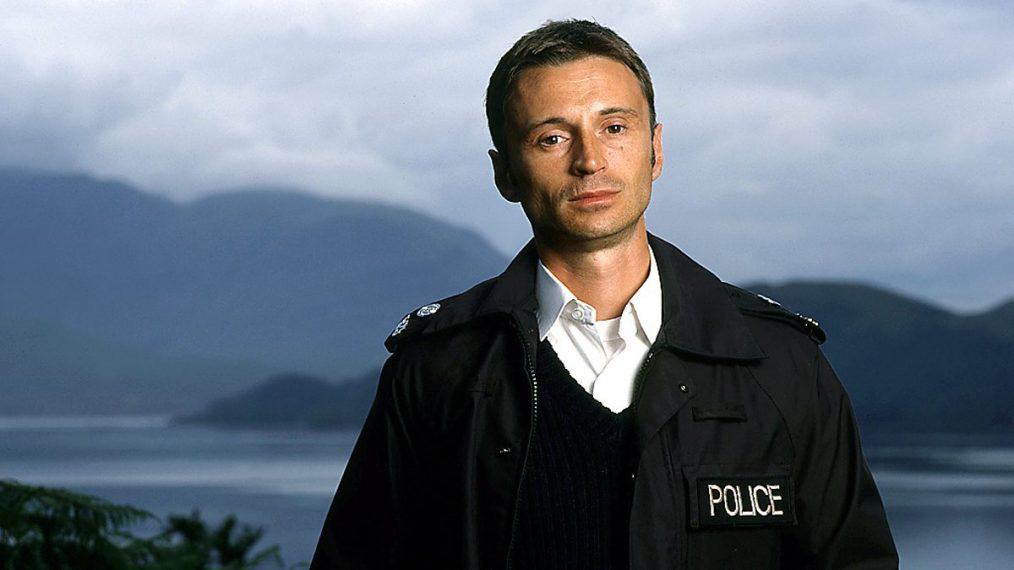 Hamish MacBeth – 1995 to 1997 – In a small Scottish village, a police constable bends the rules and occasionally hides his true ability so he can stay in a place and job he loves. Though a bit dated, the scenery and characters are more than enough to have you ignoring the sub-par video quality in no time.
Standing in for the fictional Lochdubh is the real-life Plockton – an impossibly beautiful little village just a bit northeast of Kyle of Lochalsh and the bridge to Skye. We've included a Google StreetView window below so you can get a better look at the area.
Hamish Macbeth is based on the late M.C. Beaton's Hamish Macbeth novels, but they bear little resemblance to her series. In fact, she wasn't even a fan of the series. Prior to her recent death, she had stated that while she loved Ashley Jensen and the Agatha Raisin adaptation, she always felt bad about what TV did to Hamish Macbeth. Streaming | DVD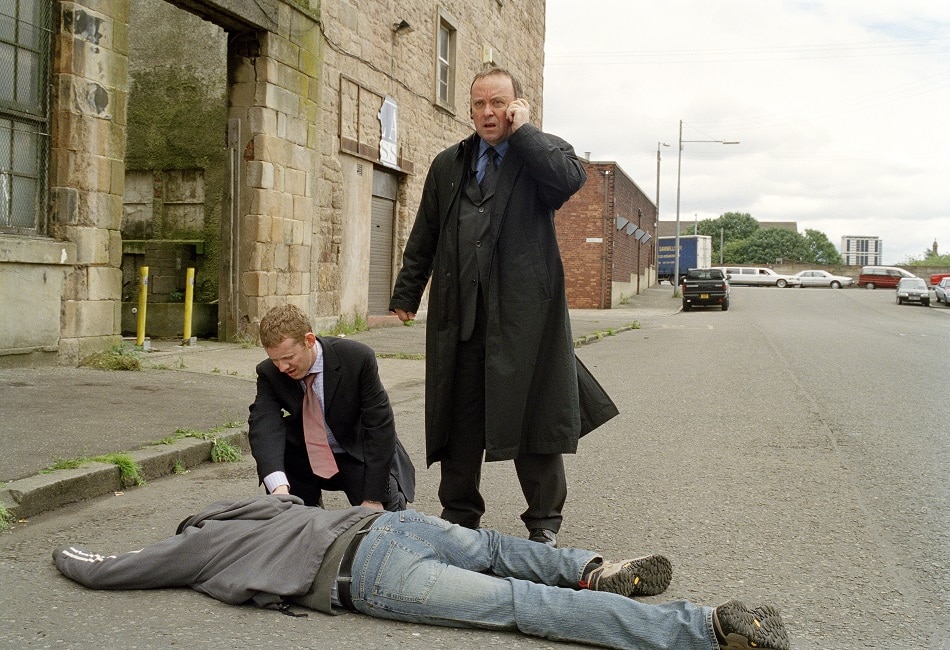 Taggart – 1983 to 2010 – One of the UK's longest-running police dramas, Taggart is primarily set in and around the Maryhill CID of Strathclyde Police. Glasgow was once known as the murder capital of Europe, so it's not at all surprising to see a gritty crime drama set there.
Early episodes are quite dated, but it's enjoyable to see the show evolve over the years – well worth putting in the effort on those earlier episodes. Mark McManus played DCI Jim Taggart from 1983 until his death in 1994. After his passing, the show shifted direction a bit but kept the name.
Taggart is also great for spotting favourite actors early in their careers. Pay close attention and you'll see Alan Cumming, Robert Carlyle, Mark Bonnar, Phyllis Logan, Amanda Redman, Iain Glen, Dougray Scott, John Hannah, Sharon Small, Ashley Jensen, Douglas Henshall, and more. Streaming | DVD Set 1 | DVD Original 5 Set | 32 DVD Set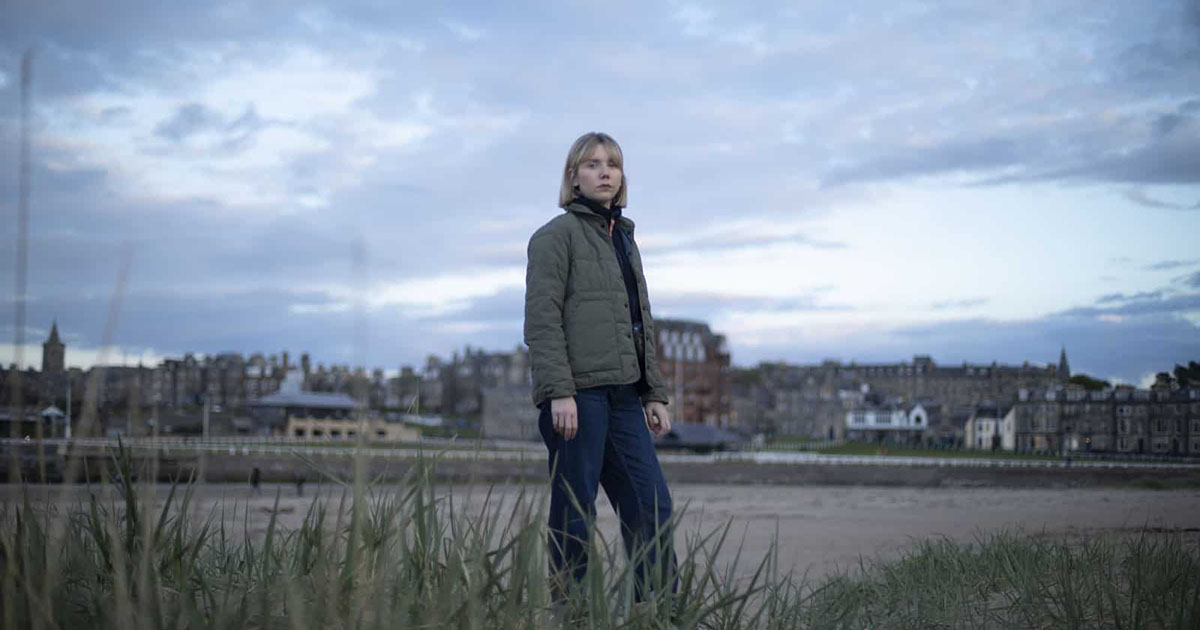 Karen Pirie – 2022 – Based on the novels of Val McDermid, this series follows a young woman appointed to investigate a cold case in St. Andrews, Scotland. More than 20 years prior, a young woman was murdered, found dead in a ruined building by a group of university students.
Immediately suspected but never proven guilty, the students go on to lead normal lives…until someone starts trying to kill them. Detective Pirie will have to get up to speed quickly if she's going to solve the case before too many lives are ruined. Stream it HERE.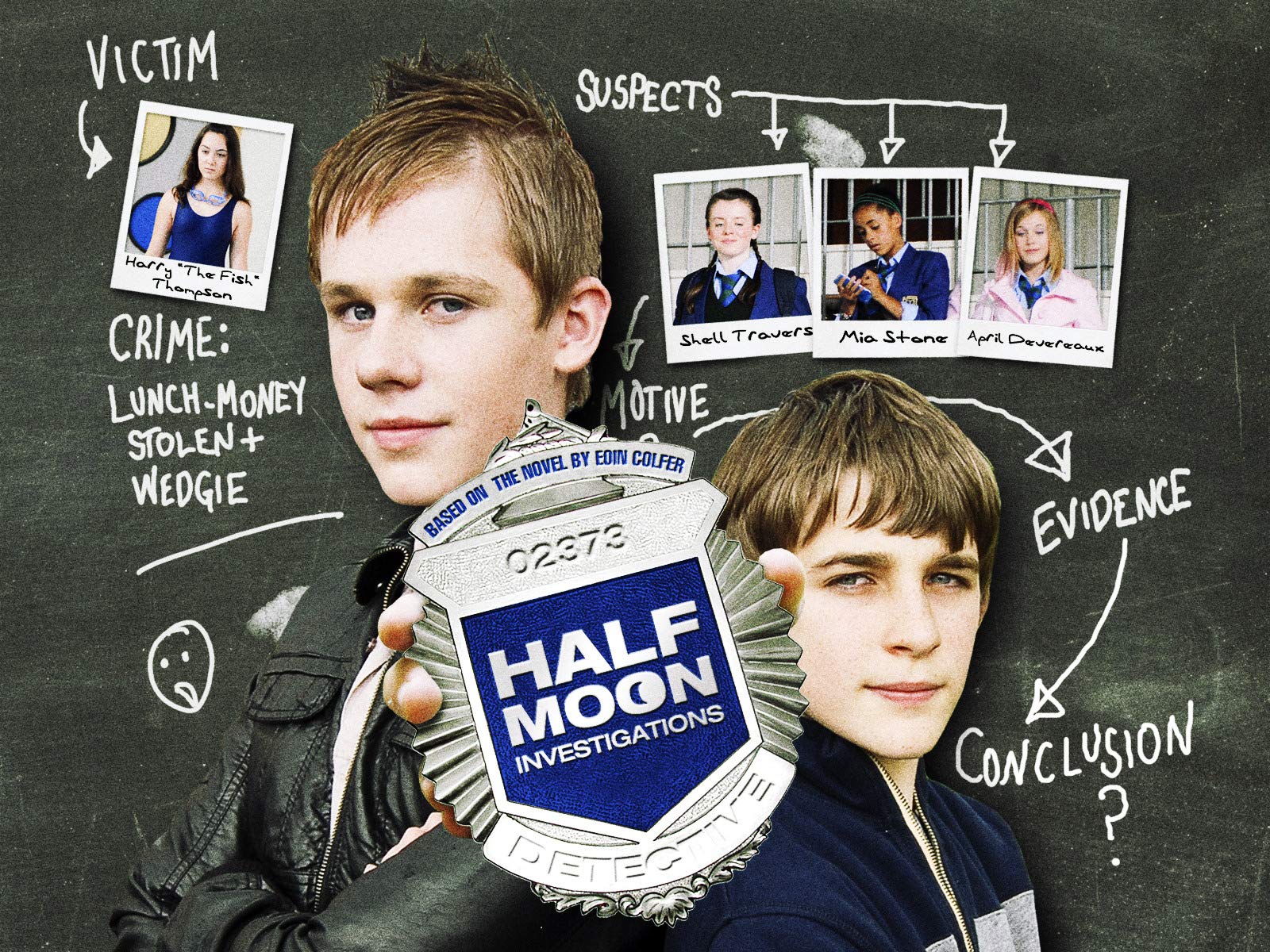 Half Moon Investigations – 2009 – This comedy-mystery series for kids was filmed in North Lanarkshire, Scotland, and follows young investigator Fletcher Moon as he goes on stakeouts and undercover operations with his partner, Red Sharkey. Though not a serious adult mystery, it's the ideal show for getting your kids or grandkids into British mysteries. Streaming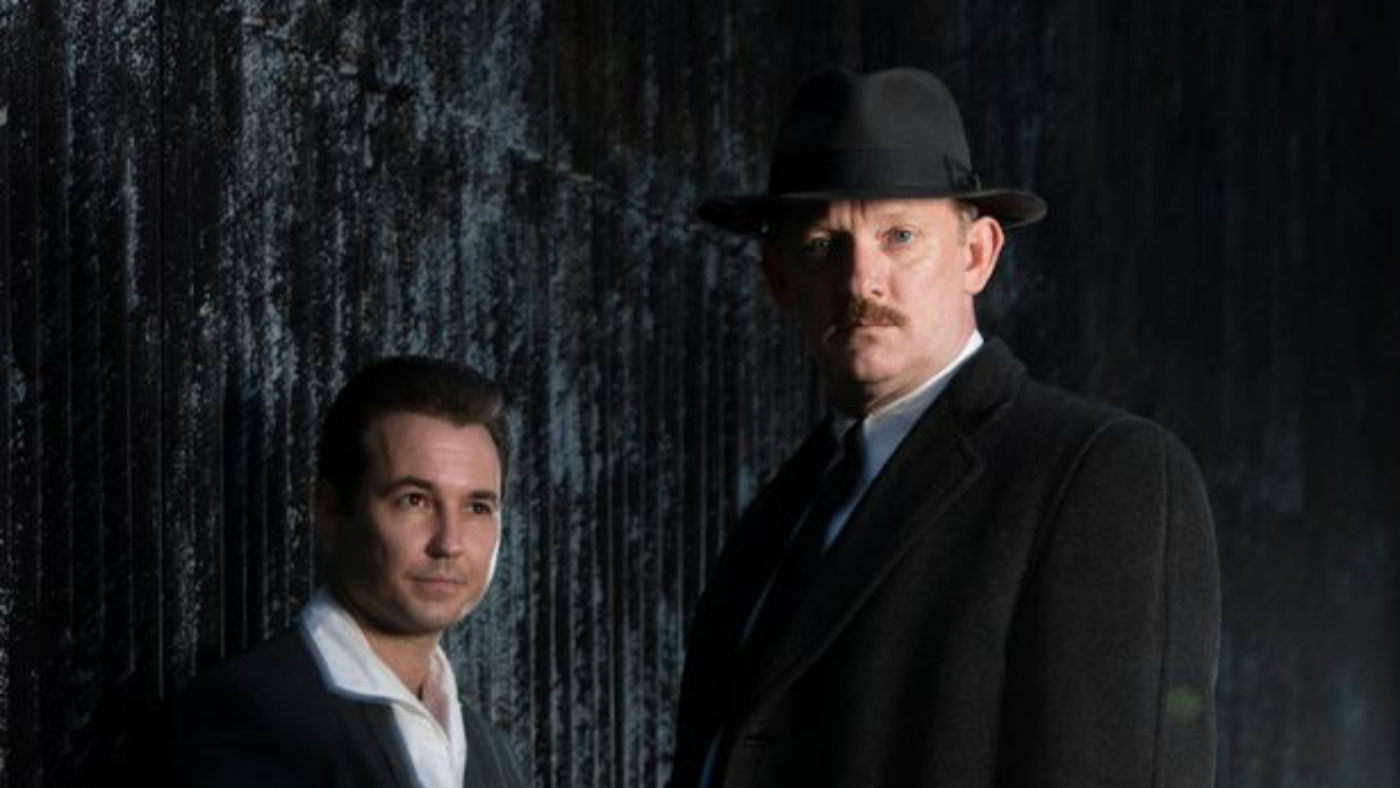 In Plain Sight – 2016 – This series covers serial killer Peter Manuel's crimes in 1950s Lanarkshire, Scotland. Though it's a dramatisation, it's based on the true story of the relationship between a violent psychopath and the determined police officer who pursued him.
After a housebreaking arrest in 1946, Manuel forever blamed Detective Muncie, even complaining that he framed him. After his release for that offence, he went on to send Muncie birthday cards and clues about his upcoming crimes.
Martin Compston (Line of Duty) stars as killer Peter Manuel, while Douglas Henshall (Shetland) plays William Muncie, the detective determined to catch him. Streaming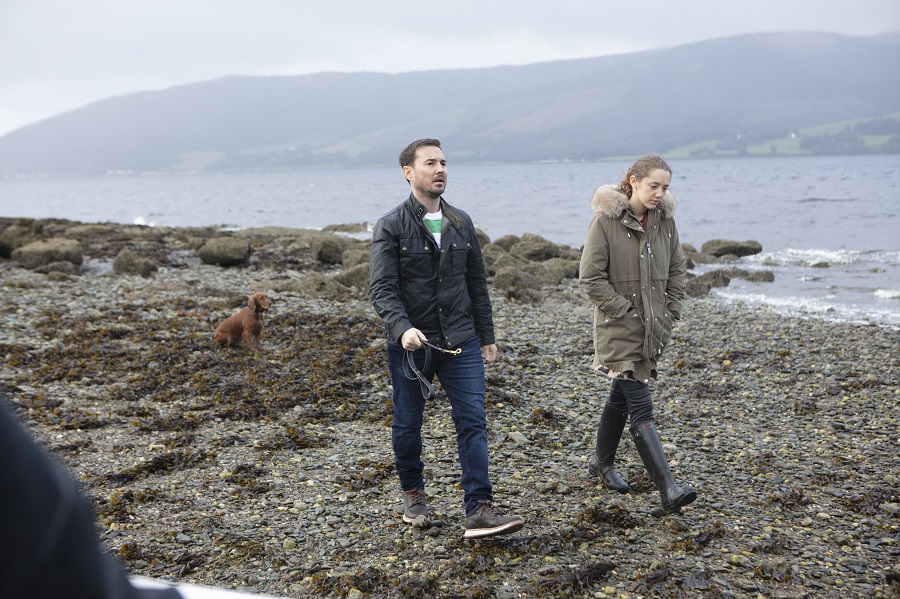 The Nest – 2020 – Sophie Rundle (Bodyguard) and Martin Compston (Line of Duty) star in this Glasgow-based thriller about a couple who would do almost anything to have a child. When they hit a troubled young woman, Kaya, with their car. At the hospital, Kaya learns of their troubles and offers to become a surrogate for them.
Unfortunately, it gets complicated from there. Kaya is far from the ideal surrogate, but there may be more going on than they realise. At the same time, the couple's lives begin falling apart in other ways. Streaming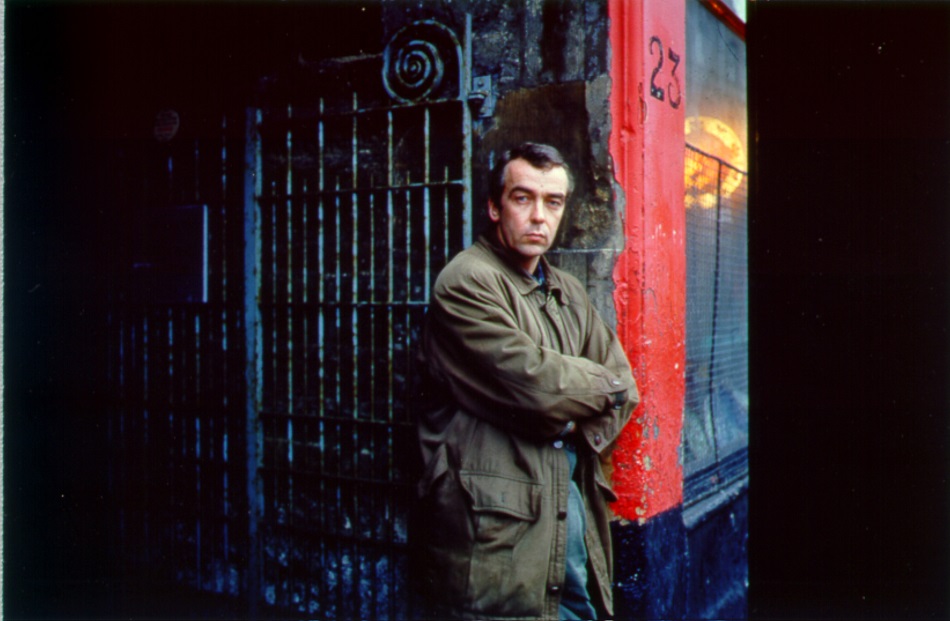 Rebus – 2000 to 2007 – This Edinburgh-based detective drama is based on the Rebus novels by Ian Rankin, and takes the viewer into some of the darkest corners of the city. In the first series, John Hannah plays DI John Rebus. He left the role quickly, saying he felt he wasn't a good fit for the role and he'd been pressured into taking it.
When he quit, Ken Stott took over. Though many prefer his portrayal, others have suggested it didn't have as much depth as Hannah's, and that the storylines weren't as true to the novels. Either way, they're both enjoyable to watch – especially if you've read the books and you can compare the different portrayals. Streaming
RELATED: Rebus to Get a New TV Adaptation, Courtesy of Viaplay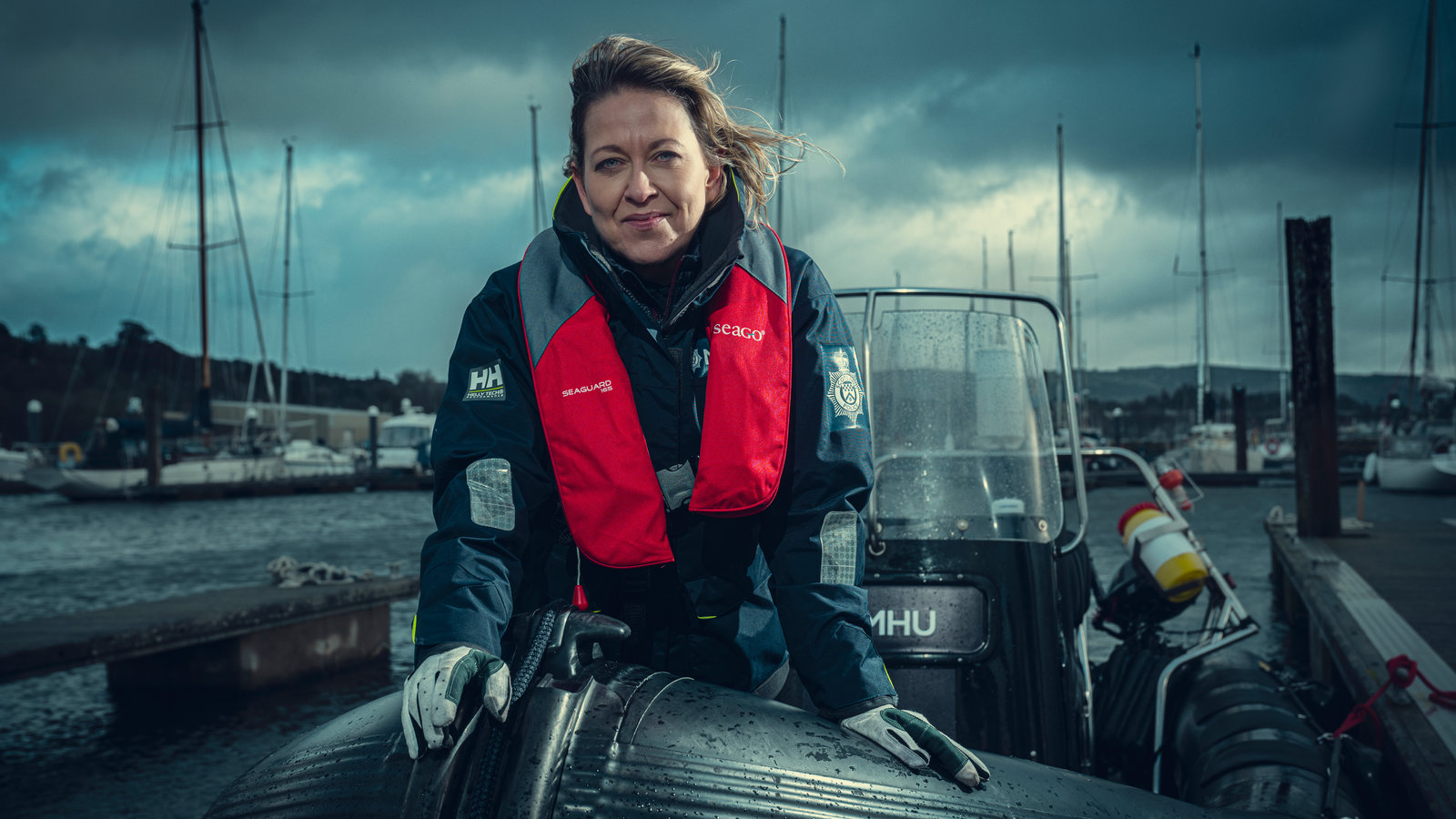 Annika – 2021 to present – Nicola Walker (Unforgotten) stars in this Scottish crime drama based on the BBC radio series Annika Strandhed (which was similar, but set in Oslo). Walker stars as DI Annika Strandhed, a recently transferred member of the Glasgow Marine Homicide Unit.
In between solving crimes along the coast and waterways, Annika deals with her teenage daughter Morgan and her struggles with their move to Scotland. Streaming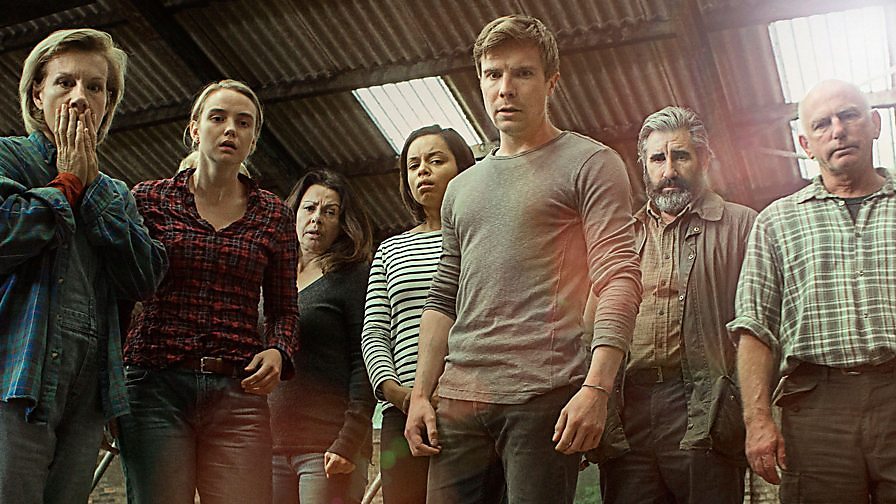 One of Us / Retribution – 2016 – In this miniseries, two rural Scottish families are thrown into upheaval after a newly-married couple is found brutally murdered just after their honeymoon. In the aftermath, an injured man shows up on a local doorstep after a car accident…and signs suggest he might be the killer.
Originally called Retribution, the title was later changed to One of Us. Though it used to be available on Netflix in the US, you'll have to order/borrow a DVD copy to see it at the moment. Hopefully, that will change in the near future. DVD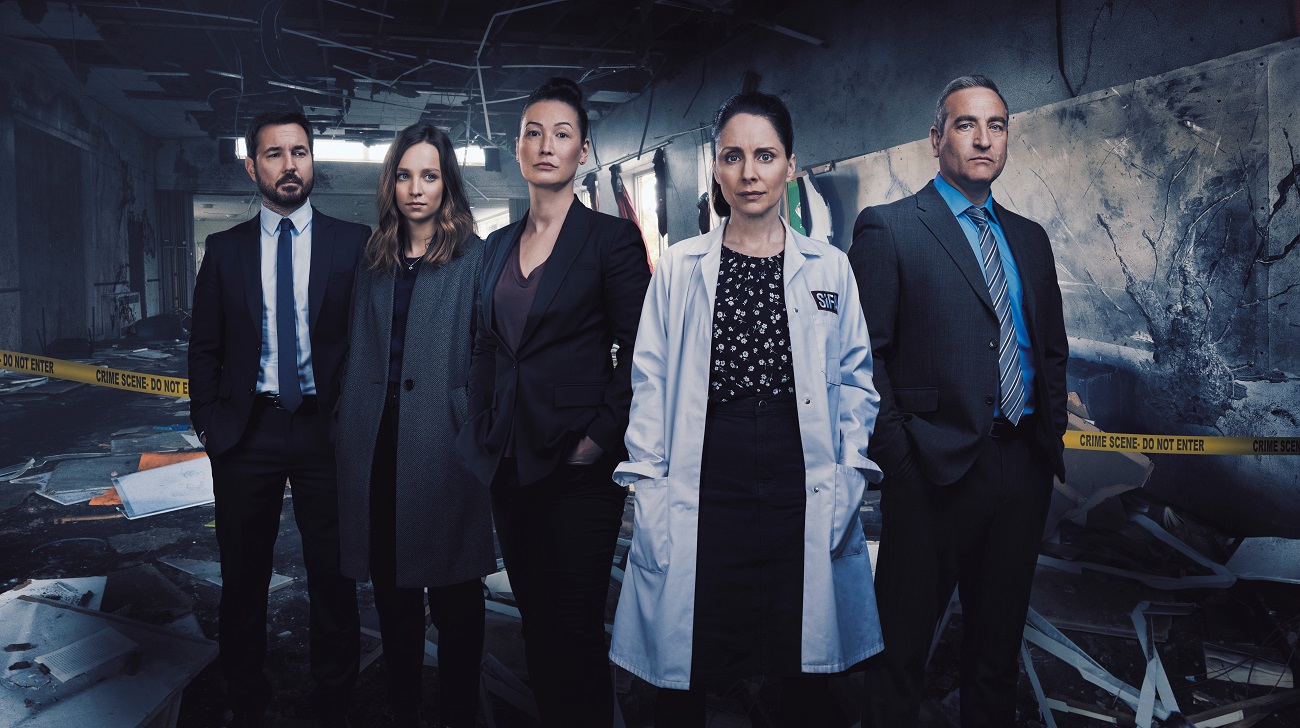 Traces – 2019 to present – New chemistry graduate Emma Hodges begins work at The Scottish Institute of Forensic Science and Anatomy, but when she joins an online course to build professional skills, she notices the case is eerily familiar.
Much to her surprise, it's the case of how her own mother's body was found eighteen years prior. Along with her new bosses and a committed detective, Emma begins following up the clues – leading her right into the middle of a live investigation.
This series was co-created and written by novelist Val McDermid and screenwriter Amelia Bullmore, based on an original idea by McDermid. If her name sounds familiar, it's because McDermid is a popular Scottish "tartan noir" writer whose books have been adapted for shows like Wire in the Blood and Karen Pirie. Streaming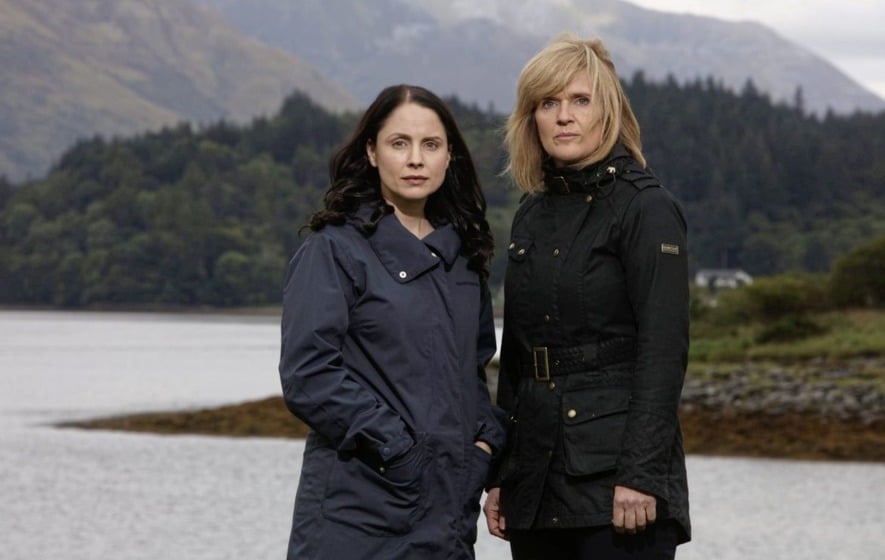 The Loch / Loch Ness – 2017 – When a murderer strikes in a small Highland town along Loch Ness, local police and outside investigators scramble to get to the bottom of the case. The victim has been left dead at the bottom of a cliff, with part of his brain removed…and a human heart belonging to someone else is found nearby.
Siobhan Finneran (Downton Abbey) stars as DCI Lauren Quigley, while Laura Fraser (Lip Service) plays DS Annie Redford. Fans of the popular Scottish TV series Monarch of the Glen will also recognise a slightly older Alistair Mackenzie among the cast. Streaming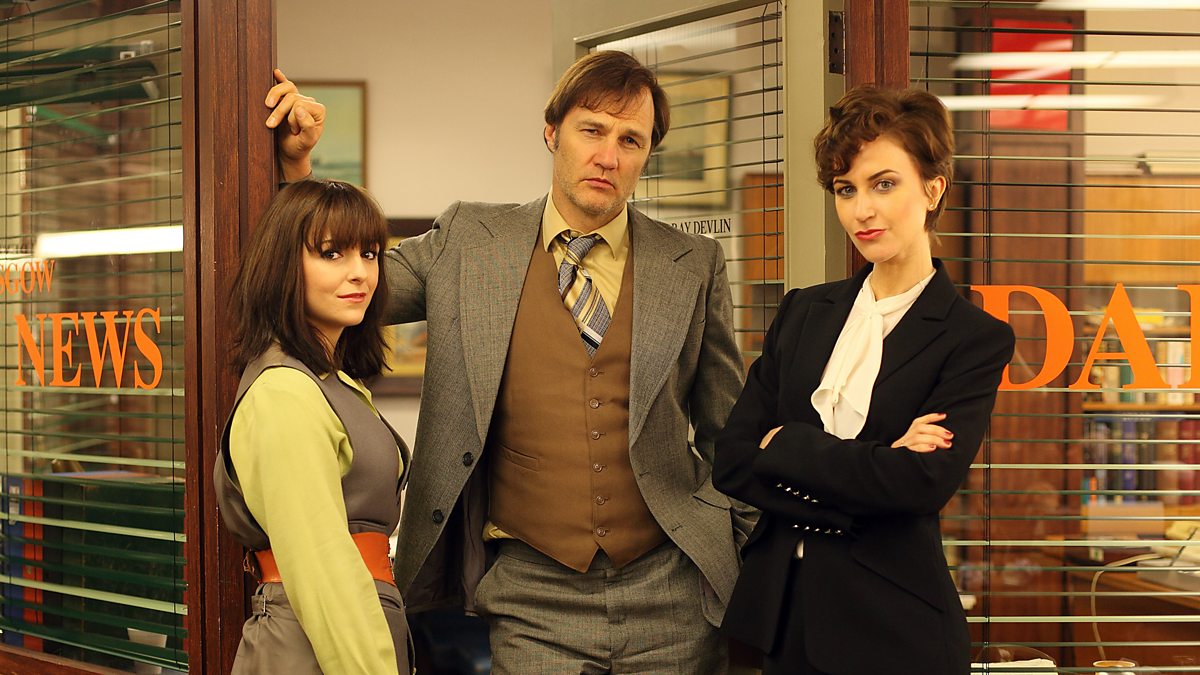 The Field of Blood – 2011 to 2013 – Based on the novels of Denise Mina, this series follows a young female journalist in 1980s Glasgow as she covers – and solves – crime in an overwhelmingly male-dominated industry. Jayd Johnson (River City) stars as Paddy Meehan, and David Morissey (The Walking Dead) and Peter Capaldi (Doctor Who) also take on prominent roles. S1-2 Streaming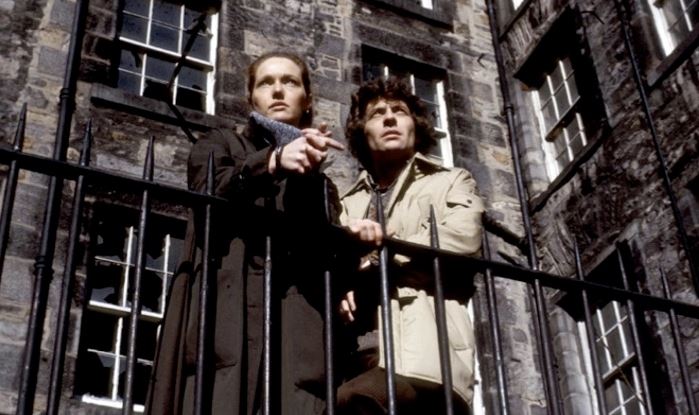 The Omega Factor – 1979 – This late 70s Scottish series follows a secret branch of government charged with investigating paranormal phenomena and the untapped potential of the human mind. Though not a mystery in the traditional sense, the 10 episodes contain elements of horror, mystery, thriller, and conspiracy drama – a bit like an early version of The X-Files. DVD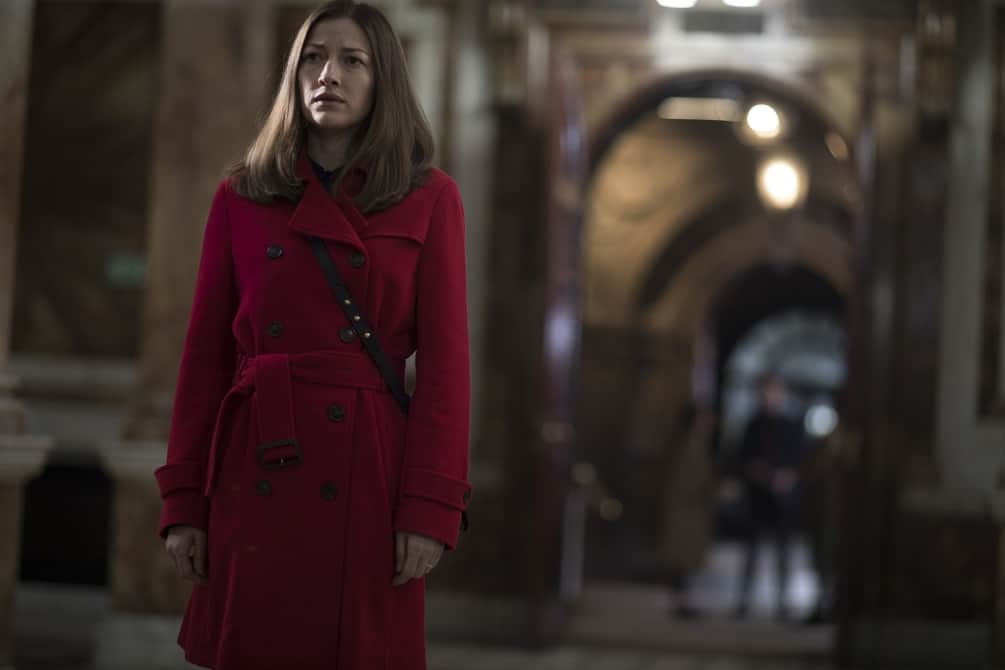 The Victim – 2019 – Years after a woman's son is killed, the man she believes to be his killer is released from a juvenile detention centre. Before too long, someone has posted the man's new identity online, leading to a brutal attack that nearly takes his life. The still-grieving mother is arrested for attempted murder and everything gets quite complicated from there.
Kelly MacDonald (Trainspotting) stars, Craig Myers (The English Game) takes on the role of murder suspect Craig, and John Hannah (Rebus) plays DI Stephen Grover. Streaming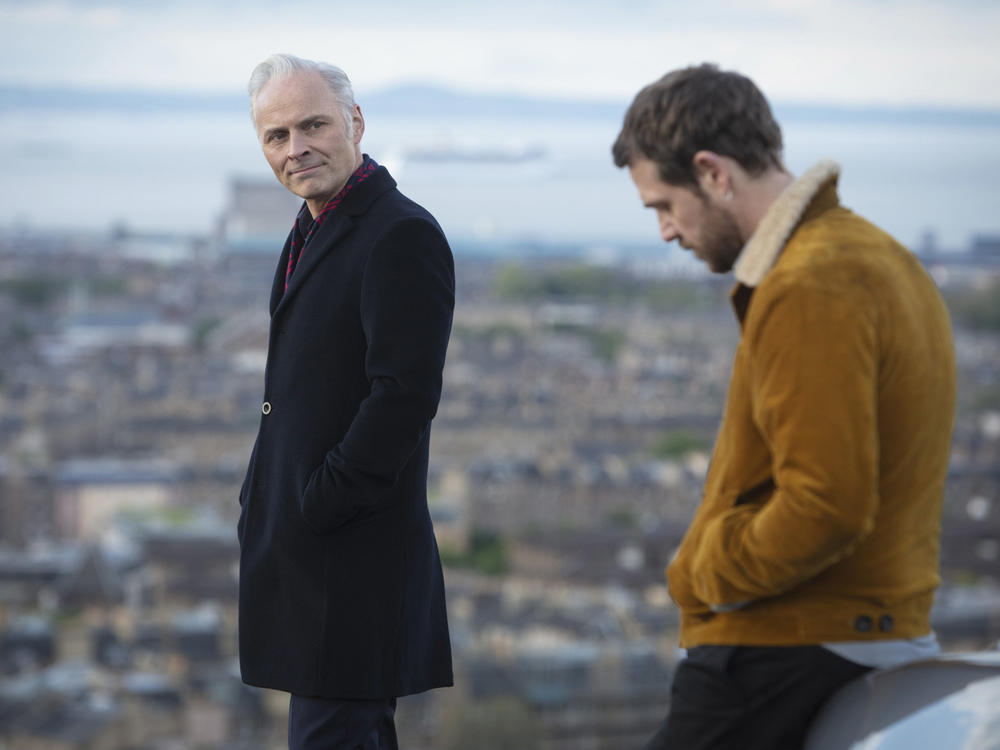 Guilt – 2019 to present – After two brothers accidentally kill an old man, they're drawn together in the interest of keeping the secret between them. As time passes, however, the impact of that night grows and complicates their lives in ways they might never have suspected.
The series was filmed in Glasgow and Edinburgh, and offers great scenery from both cities. Mark Bonnar (Unforgotten, Line of Duty) and Jamie Sives (Annika) star as brothers Max and Jake in this critically-acclaimed Scottish mystery/thriller. Stream it HERE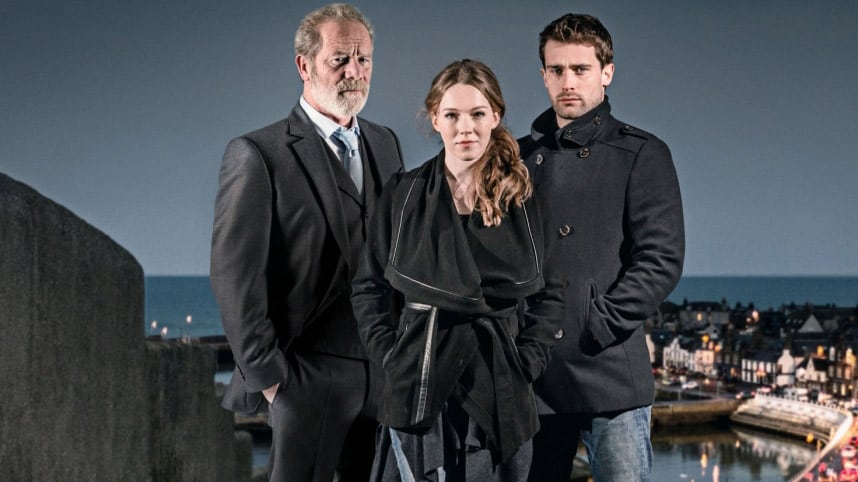 Stonemouth – 2015 – This two-part miniseries is based on the Iain Banks novel of the same name. When a man returns to his home village for the funeral of a friend, he's drawn into a number of old conflicts, along with new information that there might be more to his friend's suicide.
This is another show with lovely scenery (even though they make it look a bit dark and foreboding at times). The on-location work was done in Macduff, Scotland – a lovely fishing village located a bit north of Aberdeen along the coast. We've included a Google StreetView window below so you can have a wander around the area. Streaming | DVD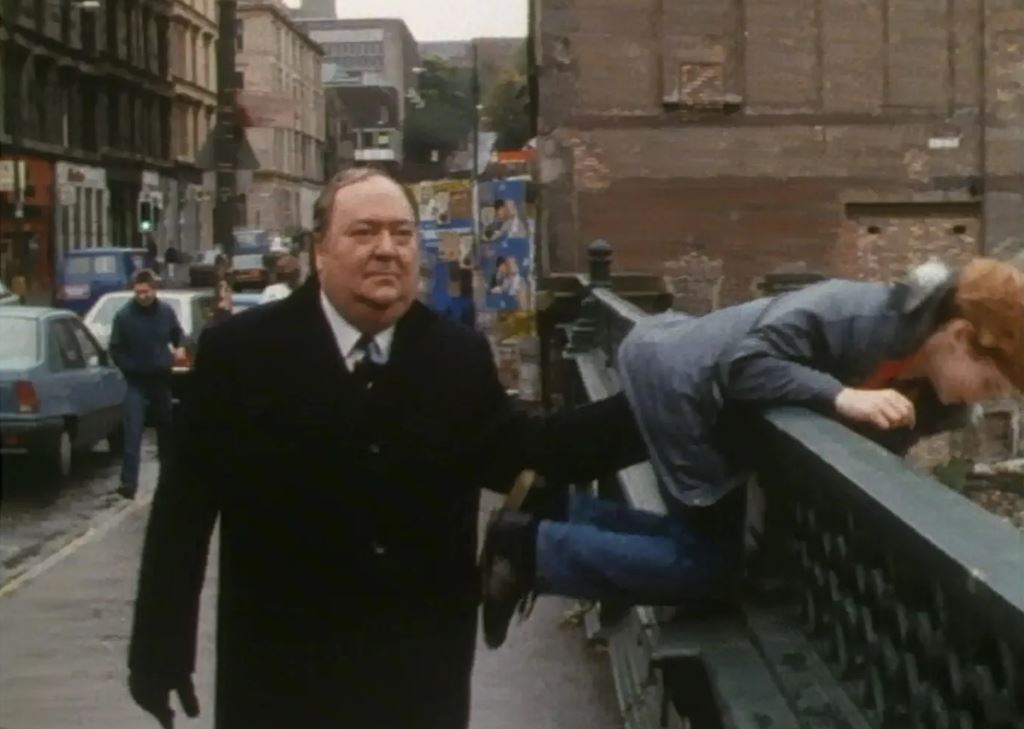 Brond – 1987 – This three-part crime drama is based on Scottish author Frederic Lindsay's thriller novel of the same name. The story is set in Glasgow, where Stratford Johns plays Brond, the leader of the Scottish Liberation Army. John Hannah stars as Robert, a student who witnesses Brond murdering a young boy on a bridge before he's drawn into a series of dangerous events. DVD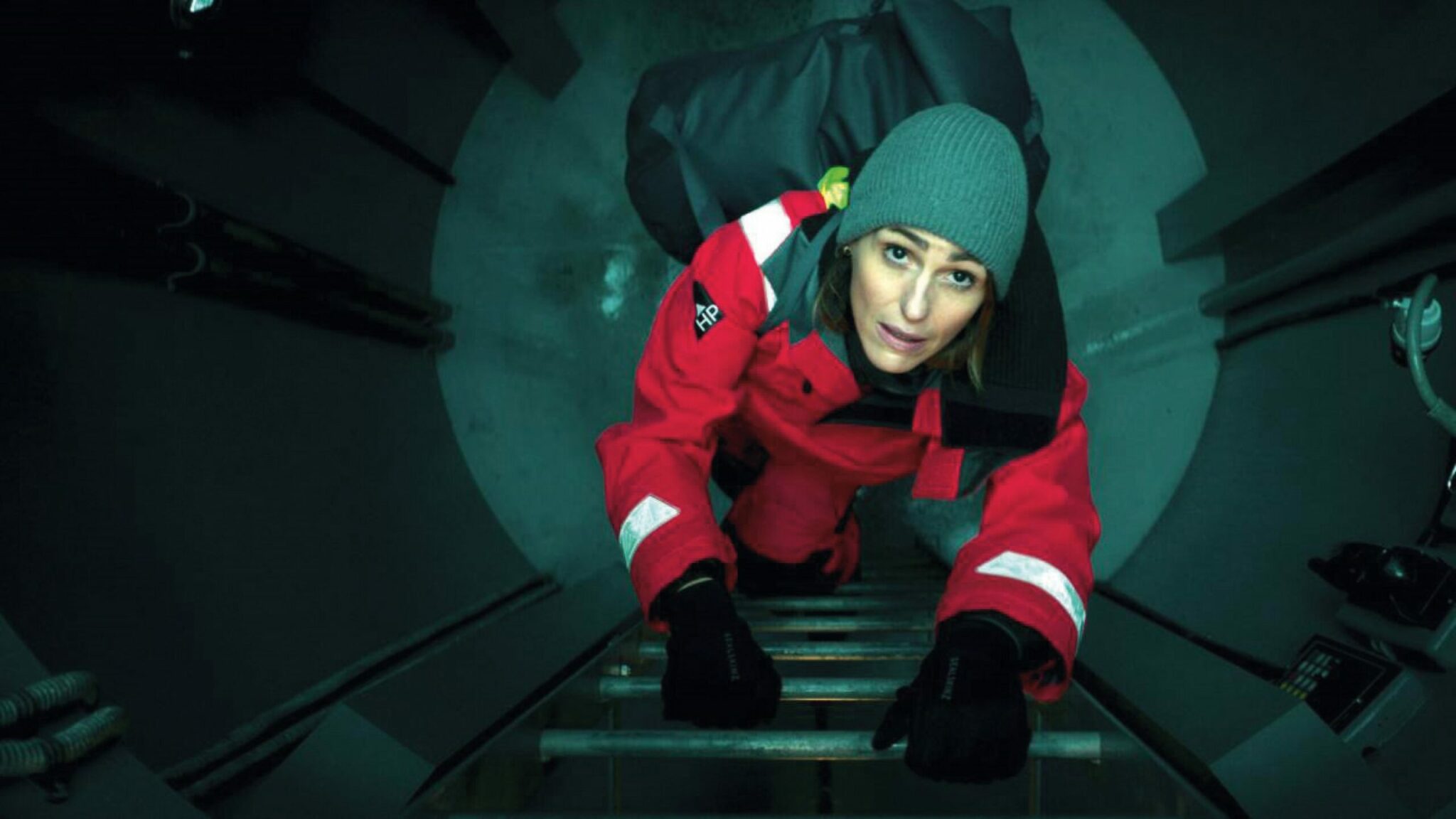 Vigil – 2021 to present – Though set in Scotland, this series doesn't offer as much scenery as some of the others on this list – mostly because a large portion of the action takes place on a ballistic missile submarine belonging to the Royal Navy.
It opens when Scottish police officer DCI Amy Silva is sent to HMS Vigil to investigate a death that's taken place on board. Unfortunately, her investigation creates all manner of conflict between the police, the Royal Navy, and MI5.
The all-star cast includes Suranne Jones (Doctor Foster), Rose Leslie (Game of Thrones), Shaun Evans (Endeavour), and Martin Compston (Line of Duty). Streaming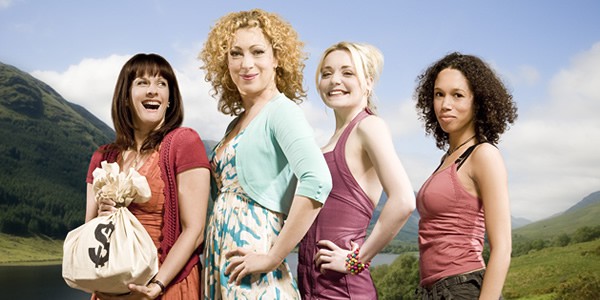 Hope Springs – 2009 – This light-hearted crime drama includes a fair bit of comedy in telling the tale of four female thieves who go into hiding after pulling off a multi-million pound robbery. Though the ladies had intended to start their new lives in Barbados, problems lead them to the remote Scottish village of Hope Springs instead.
The gorgeous scenery makes this one worth a watch even if you hate the sound of the plot. It's set in the village of Wanlockhead in Dumfries and Galloway, and we've embedded a Google StreetView window below so you can wander the area if you like. Yes, those are sheep in the stream. For all we may be able to fairly criticise about Google, they've certainly done something wonderful by putting these places into StreetView for those who may never get the chance to visit places in real life. DVD
Is Scottish TV Having a Moment?
In recent years, shows like Outlander and Shetland have led to a surge in demand for Scottish TV shows and tourism. In the last year or so, we've noticed a very, very slight uptick in upcoming shows set in Scotland, so it's possible we'll see more in the future than in the past. We certainly hope so!
Save it to Pinterest!