10 of the Best Dark & Gritty British Crime Dramas
In some cases, we earn commissions from affiliate links in our posts.
Last Updated on July 25, 2023 by Stefanie Hutson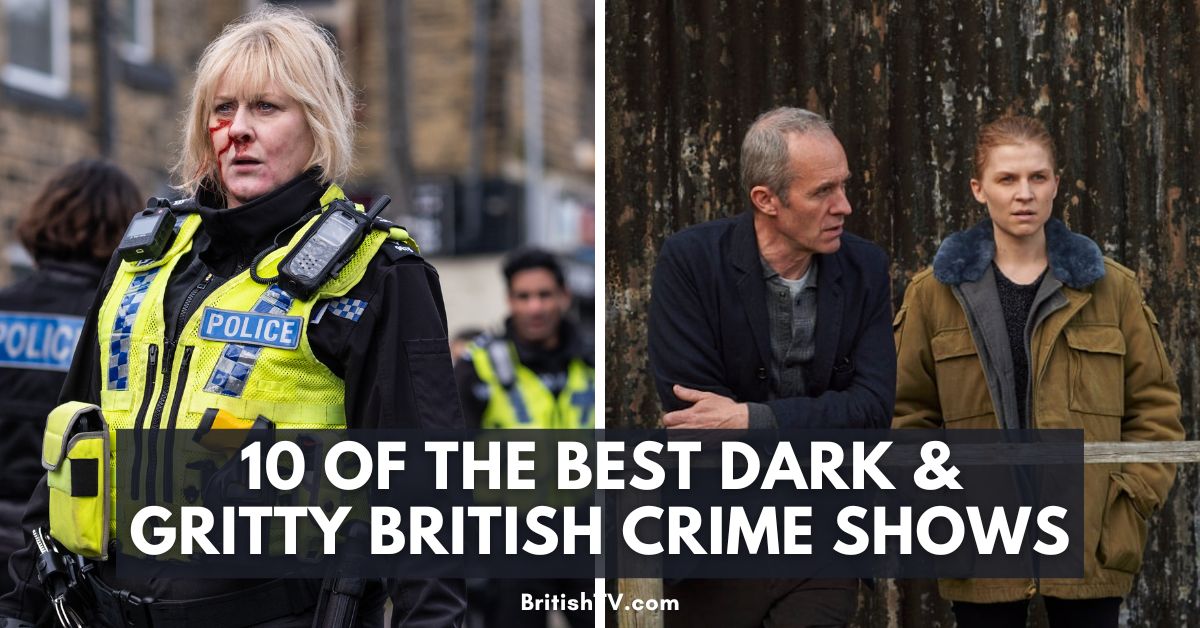 If you like your mysteries dark, gritty, and even bleak at times, the shows on this list will be right up your dark, seedy alley.
Faint-hearted? Turn back now. We won't judge.
10 of the Best Dark & Gritty British Crime Dramas
These crime dramas are reminiscent of film noir with dark themes, a little cynicism, and flawed anti-heroes. They also do not sugarcoat anything; in fact, they often highlight grim realities where cozy mysteries sometimes fear to tread. This modern take on film noir often features a strong sense of place, whether that be the windswept Welsh countryside or jagged Scottish cliffs.
With this list, we wanted to highlight that noir feeling. So, we've left off a few great programs you might expect to see here such as Broadchurch; its sunny setting just isn't gloomy enough for this list. (It was difficult enough to choose only ten shows, so we've also mentioned a few similar programs you might like if you're a connoisseur and have already seen most of these).

As always, "the best" is subjective; so, how did we pick these? This list was compiled using a combination of IMDb ratings, popularity (number of ratings), and some insight as a fellow fan. Your favourite show may not be listed here, but don't fret: we probably love that one, too.
Happy Valley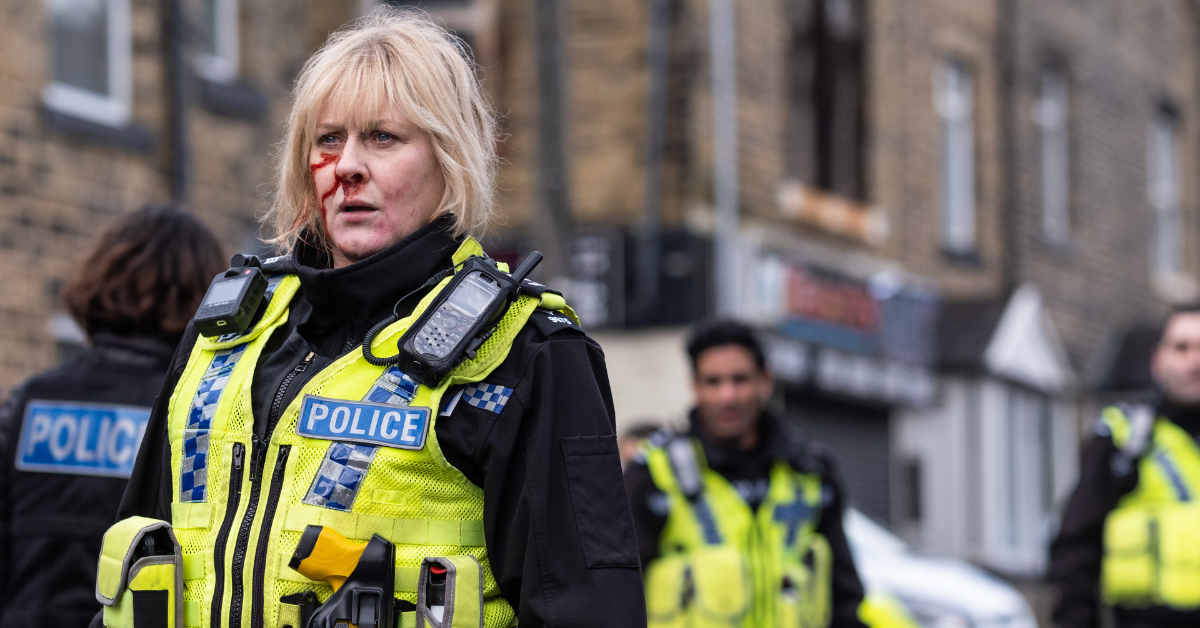 Don't let the name fool you. This show is dark, gritty, and full of intense drama. Happy Valley is rated a whopping 8.5/10. Three seasons aired between 2014 and 2023. British crime fans massively anticipated the conclusion of the third and final season.
The story follows Catherine, a West Yorkshire police sergeant. Rather than an episodic mystery series, this crime drama is serialised; it follows Catherine's struggle to raise her grandson after her daughter takes her own life. Then, when her grandson's biological father gets out of prison, their lives only become more complicated. The location where the show takes place, Calder Valley, is also known as Happy Valley because of its high rate of drug abuse – this theme is important to the story. Happy Valley has a strong sense of place, lots of shocking moments, and plenty of very tragic themes.
Starring Sarah Lancashire, James Norton, and Siobhan Finneran.
Be sure to brew a lovely cup of Yorkshire Gold first before you sit down because you'll want to binge watch this one!
Happy Valley is streaming on Acorn TV and AMC+ HERE.
Already a Happy Valley fan? Check out DCI Banks, another Yorkshire-set crime drama that is both dark and gritty. Fans of Happy Valley will also appreciate the tragic themes of Broadchurch and vice versa.
RELATED: 40+ of the Best Female Detective Shows
Hinterland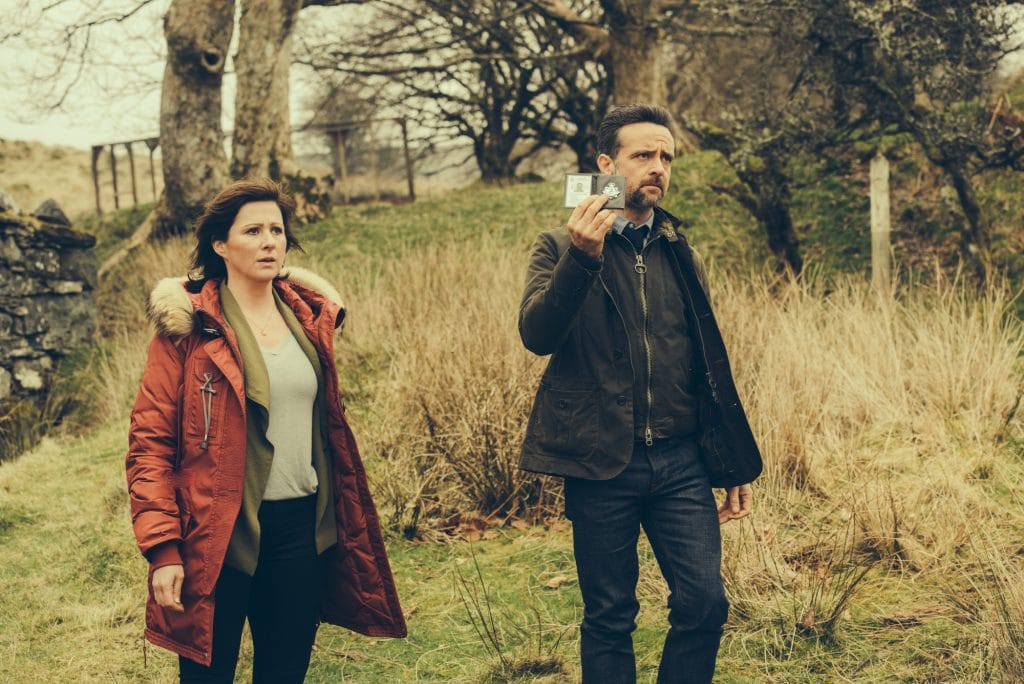 This Welsh noir crime drama is one of the most underrated on this list. The only drawback? They stopped after three seasons. Hinterland is beautifully depressing and full of twisting mysteries. It has individual cases as well as a serialised mystery. Hinterland follows police detective Tom Mathias (Richard Harrington) as he dives into his work after a tragic life event.
Hinterland is streaming on Acorn HERE. Episodes are around 90 minutes each.
Already a fan of Hinterland? Check out the Welsh detective drama Hidden on Acorn HERE. The Pembrokeshire Murders on BritBox is another one to watch.
Line of Duty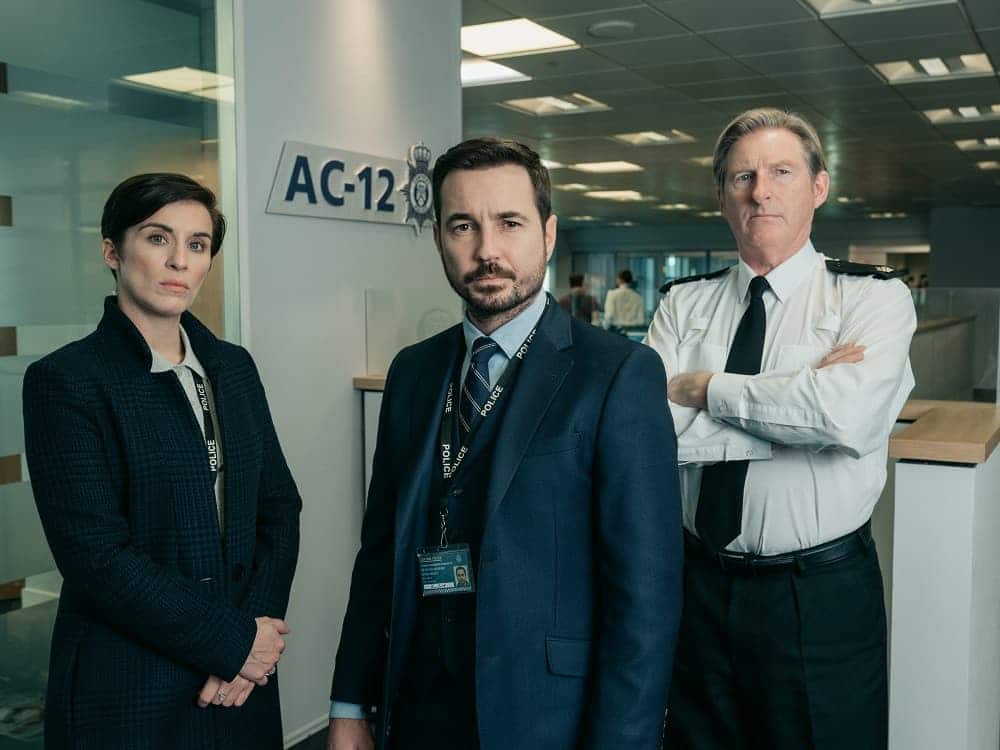 This intense series isn't the most noir on this list, but it is crime drama at its best. Line of Duty is a serialised drama following crime within the police. This popular show is easy to get hooked in from the get-go with its thrilling pace. The gloomy, cold feeling of the series and the police corruption are what give this show its gritty feel. It certainly isn't a cozy mystery show, let's put it that way.
Even through cast changes, this show just gets better and better. Starring Adrian Dunbar, Martin Compston, Vicky McClure, and in later seasons: Keeley Hawes and Kelly Macdonald.
Line of Duty is streaming HERE.
Two new shows fans of Line of Duty may also enjoy are Karen Pirie starring Lauren Lyle and D.I. Ray starring Parminder Nagra.
Luther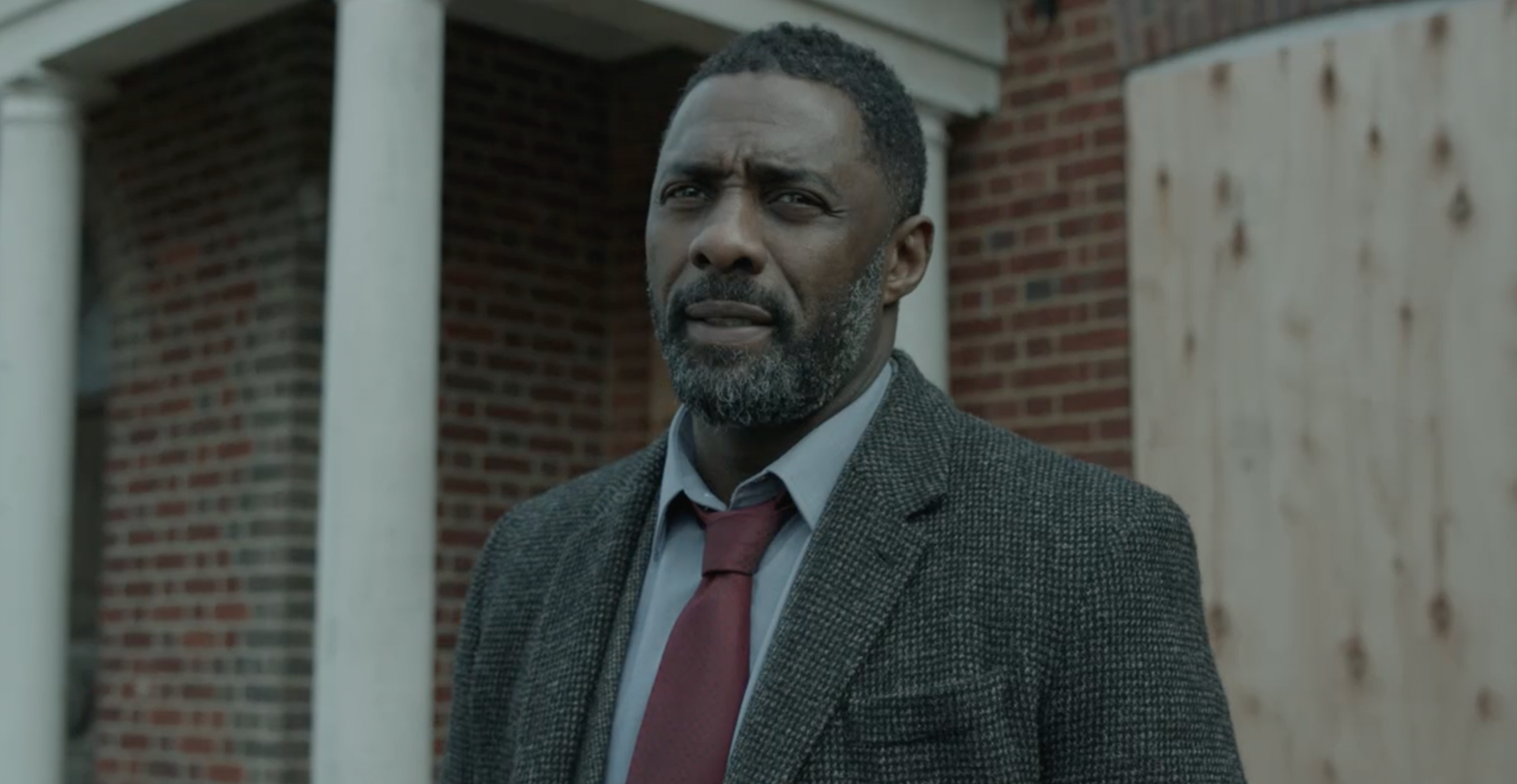 Iris Elba stars as DCI John Luther, a renegade inspector solving murders in London. This show exudes modern noir with its dark urban setting. It's thrilling, mysterious, and dark. Some of the villains are terrifying – good thing Luther is on their trail.
If you like volatile anti-heroes, you'll love Luther.
Luther ran for 5 seasons, all of which are streaming on BritBox HERE.
A movie, Luther: The Fallen Sun, was released in 2023 on Netflix HERE.
RELATED: The Best British TV Shows Set in London
River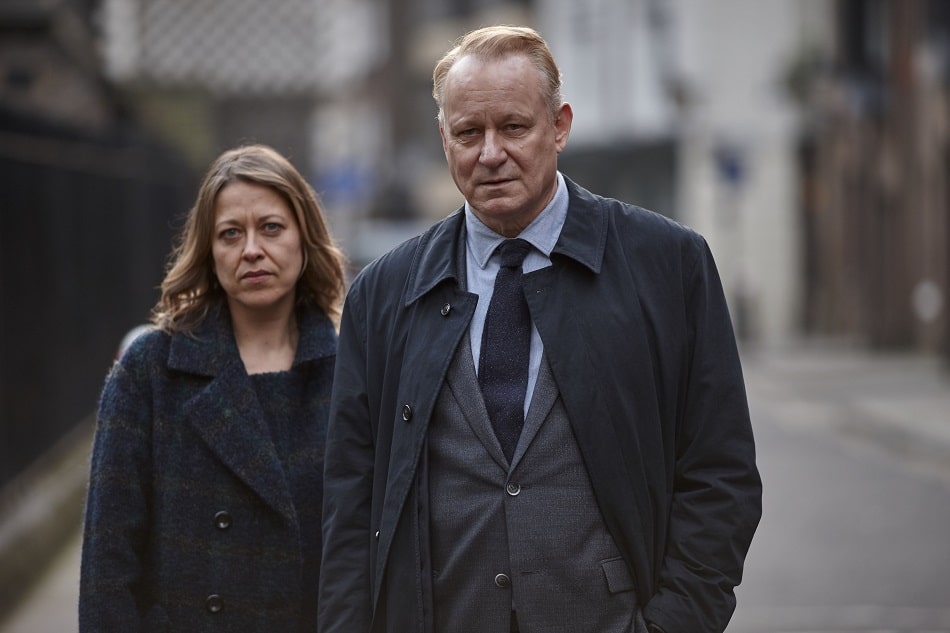 This psychological miniseries stars Stellan Skarsgård as a tortured-genius-type detective. The twist? He is haunted by the murder victims of his cases. This show features powerhouse actors and an excellent story.
Also starring Nicola Walker, Lesley Manville, and Eddie Marsan.
River is 6 episodes long and is streaming on BritBox, AMC+, and on FreeVee with ads HERE.
Fans of River may also enjoy Wire in the Blood; it stars Robson Green as a psychologist getting into the minds of murderers. Wire in the Blood is streaming on Acorn HERE.
Shetland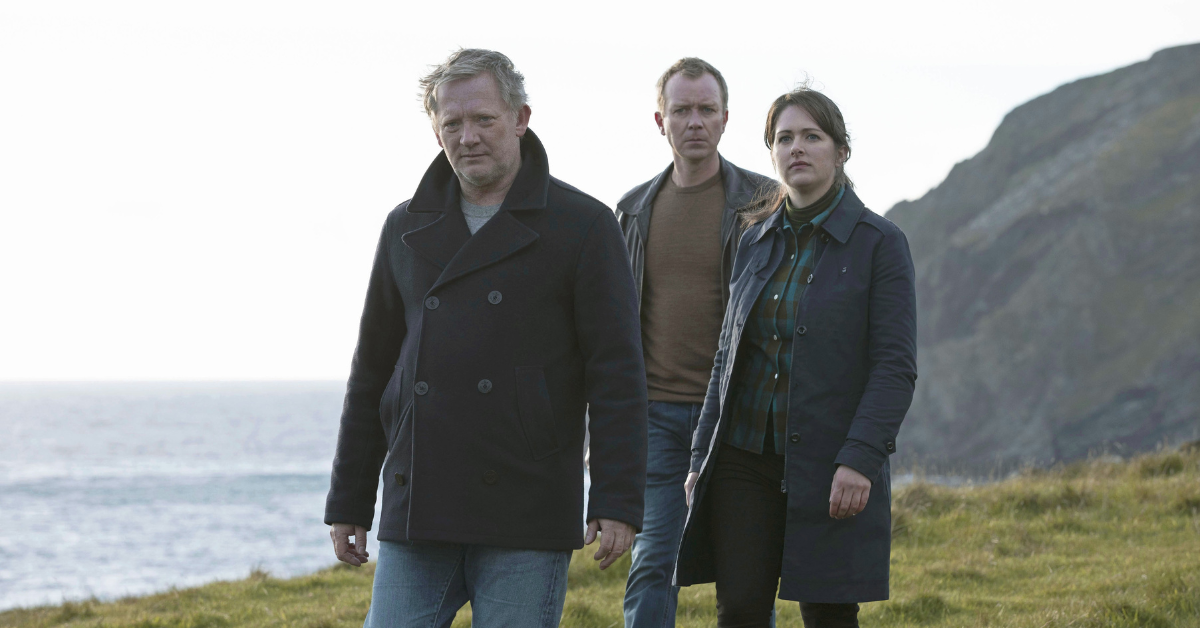 Shetland stars Douglas Henshall as a police detective on Scotland's Shetland Islands. The gloomy-but-gorgeous landscapes give this series a striking sense of place. Based on books and characters by Ann Cleeves.
7 seasons of Shetland are streaming on BritBox HERE. (Seasons 1 & 2 are combined as one season as they total just 8 episodes together). Shetland will continue for an 8th season with Ashley Jensen as the new lead detective. It is expected to air in late 2023.
RELATED: 18 Shows for People Who Like Shetland
Silent WitnesS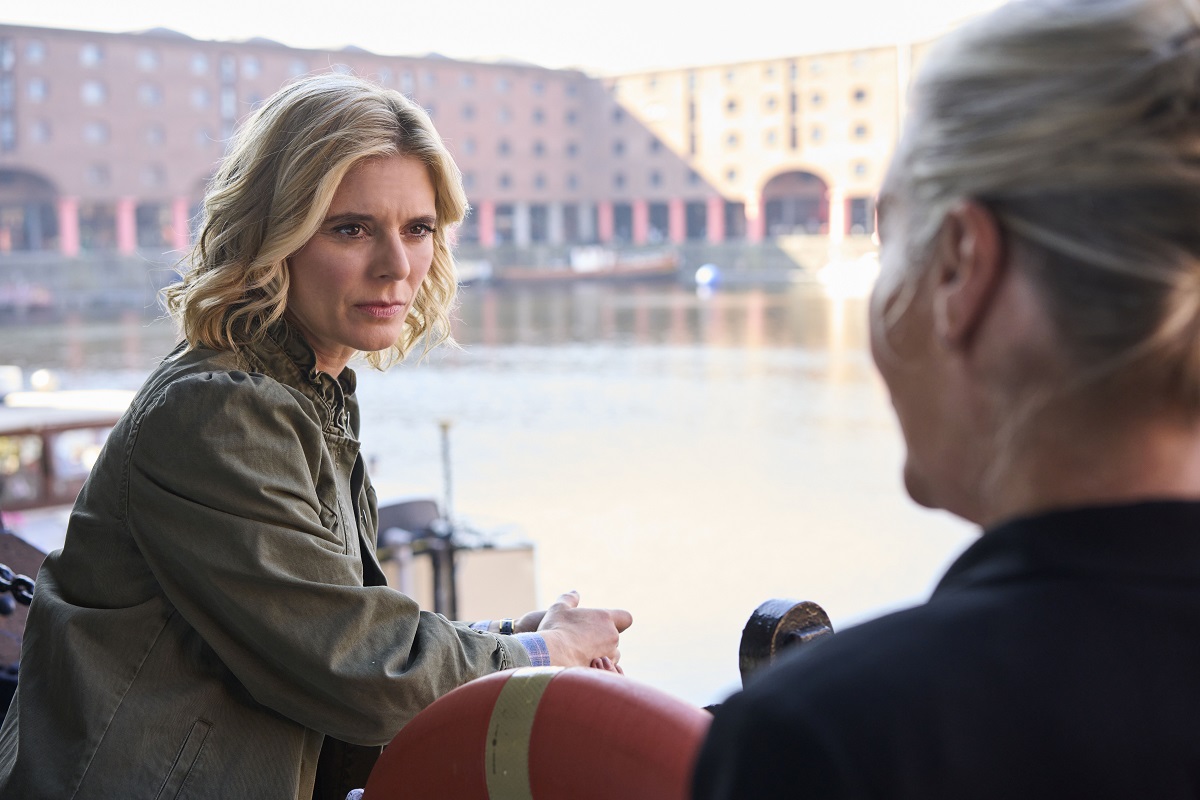 This popular, long-running series follows a procedural style, highlighting investigative forensic work. Just because it's long-running doesn't mean it's a cozy mystery like Midsomer Murders... At one point, an episode of Silent Witness received 632 complaints from viewers for a scene they deemed too sadistic for television; that may be more along the lines of a ringing endorsement for fans of dark, gritty crime shows. Needless to say, this show pushes the limits for what is allowed to be shown on television. Expect graphic autopsies and violent crimes.
Silent Witness has a whopping 228 episodes as of right now. Since the show began in 1996, many popular actors starred in early episodes. Keep an eye out for Emily Mortimer, Idris Elba, Nicholas Hoult, Benedict Cumberbatch, Jodie Comer, and many, many more.
Early seasons starred Amanda Burton (1 – 8, 25) and later seasons star Emilia Fox (9 – present).
The first 21 seasons of Silent Witness are streaming for free with ads on FreeVee HERE. Seasons 22 – 25 are streaming on BritBox HERE.
The Tunnel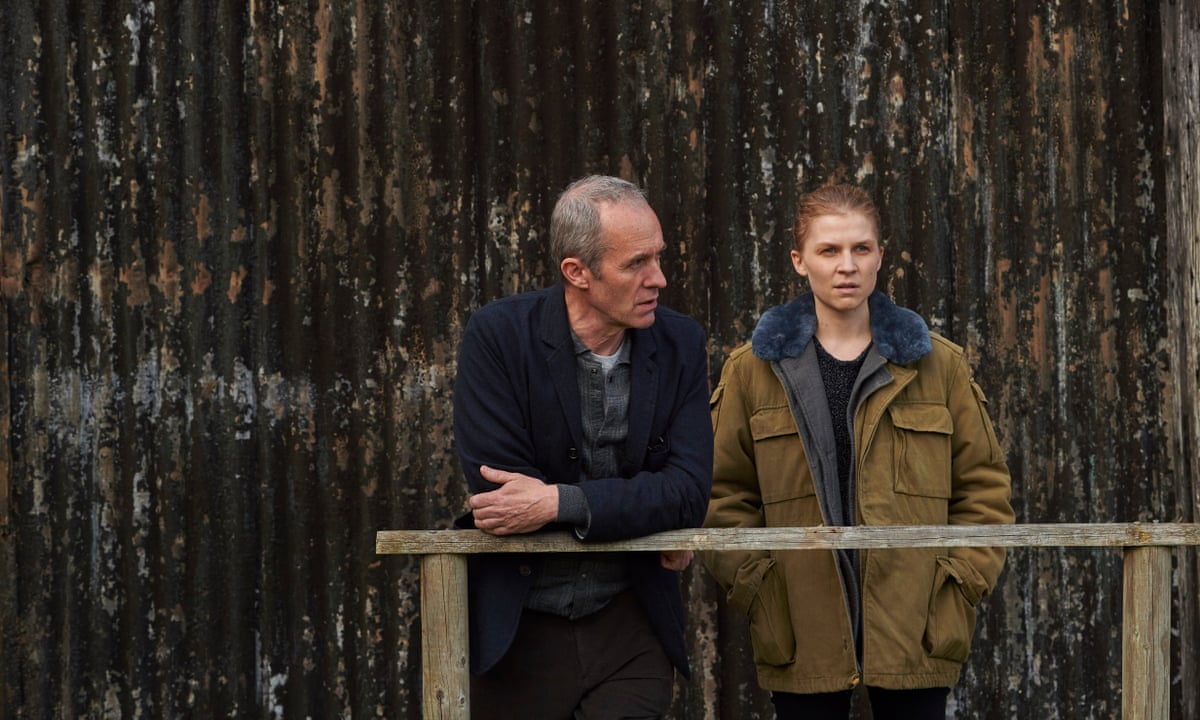 The Tunnel is a dark mystery series that wraps up in 3 seasons. It is serialised with each season covering a different mystery. This gut-wrenching series follows two unlikely partners as they solve a mystery in the channel tunnel between England and France.
The chemistry between the detectives keeps viewers coming back for more as their characters develop. Clémence Poésy stars as a French neurodivergent detective alongside a slightly more laidback detective from Britain played by Stephen Dillane.
It is based on the popular 2011 Swedish/Danish series The Bridge which has been adapted six times over: UK/France (The Tunnel), USA/Mexico, Germany/Austria, Estonia/Russia, Greece/Turkey, and Singapore/Malaysia.
All three seasons of The Tunnel are streaming on Amazon Prime HERE.
Fans of The Tunnel may also enjoy the dark, gritty series Wallander starring Kenneth Branagh. Wallander is an English language series set in southern Sweden. It is an adaptation of the bestselling books by Henning Mankell. Tom Hiddleston appears in a supporting role.
RELATED: The Best French Mysteries for British TV Fans
Unforgotten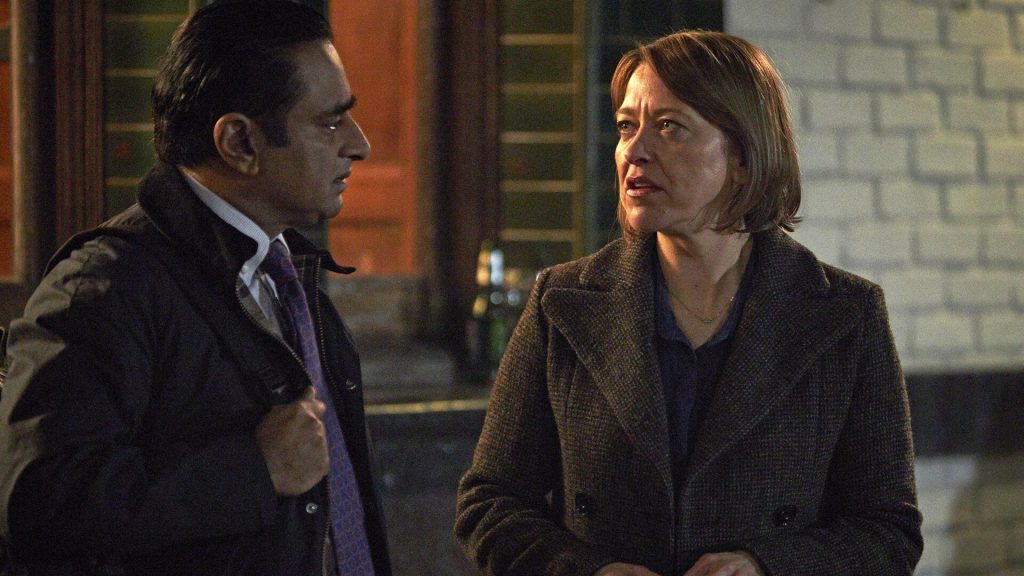 In Unforgotten, detective partners Sunny and Cassie solve decades-old cold cases. This series involves both gritty forensic science and dramatic characters; time doesn't always heal wounds, after all. Unforgotten is a serialised drama following a new case each season.
This BAFTA Award-winning series stars Sanjeev Bhaskar and Nicola Walker.
4 seasons of Unforgotten are streaming on Amazon Prime HERE. A 5th season released in the UK in early 2023. It was also renewed for a 6th season.
Fans of Nicola Walker may also enjoy Touching Evil from 1997-1999. Waking the Dead is also a cold-case drama from 2000-2011 that Unforgotten fans may enjoy.
Vera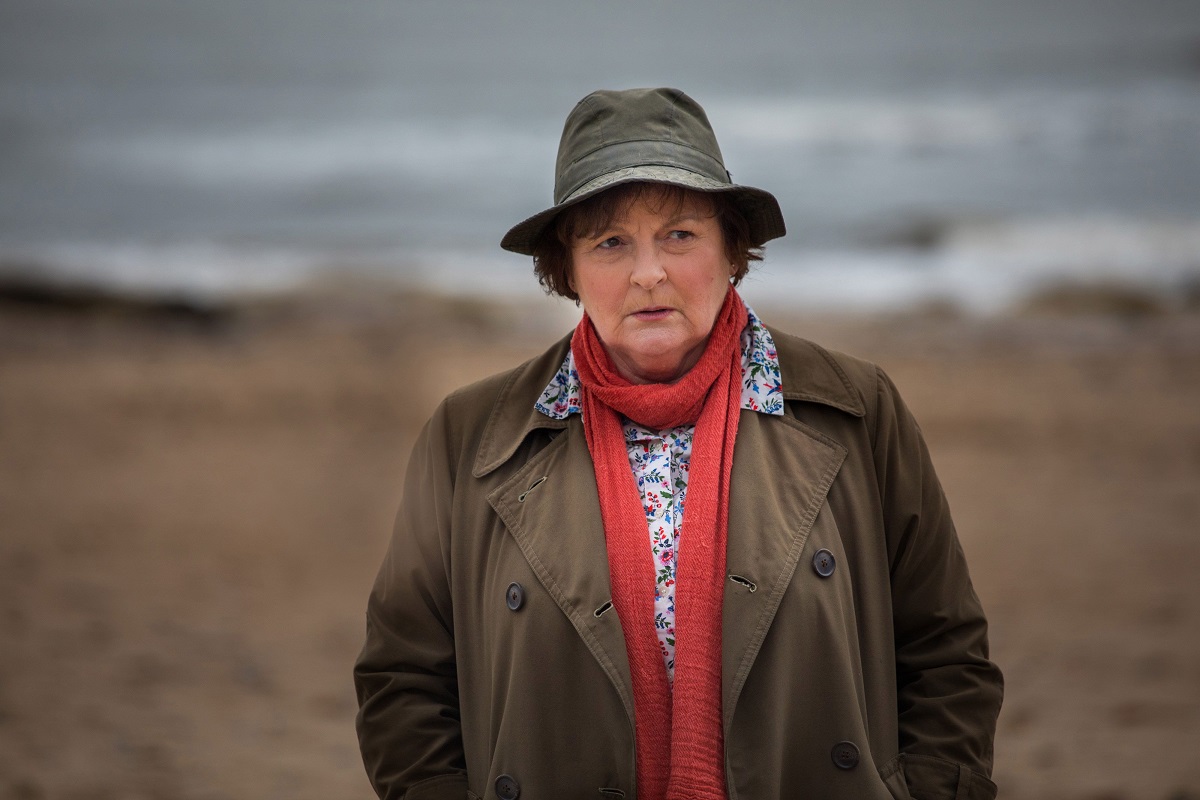 These 90-minute episodic mysteries follow DCI Vera Stanhope (Brenda Blethyn) through windswept Northumberland. British crime drama fans love her gruff exterior and her Columbo-style reveals. She may be rough around the edges, but she cares for her team and is a persistent detective.
Also starring David Leon, Jon Morrison, Kenny Doughty, Cush Jumbo, Paul Ritter, Paul Kaye, and many others.
Like Shetland, this series is based on novels by Ann Cleeves.
12 seasons of Vera are streaming on BritBox HERE.
Fans of

Vera

may also enjoy

The Long Call

, an adaptation of another Ann Cleeves story.
Save it to Pinterest!