Endeavour & Inspector Morse FAQ: Key Facts You Might Have Missed
In some cases, we earn commissions from affiliate links in our posts.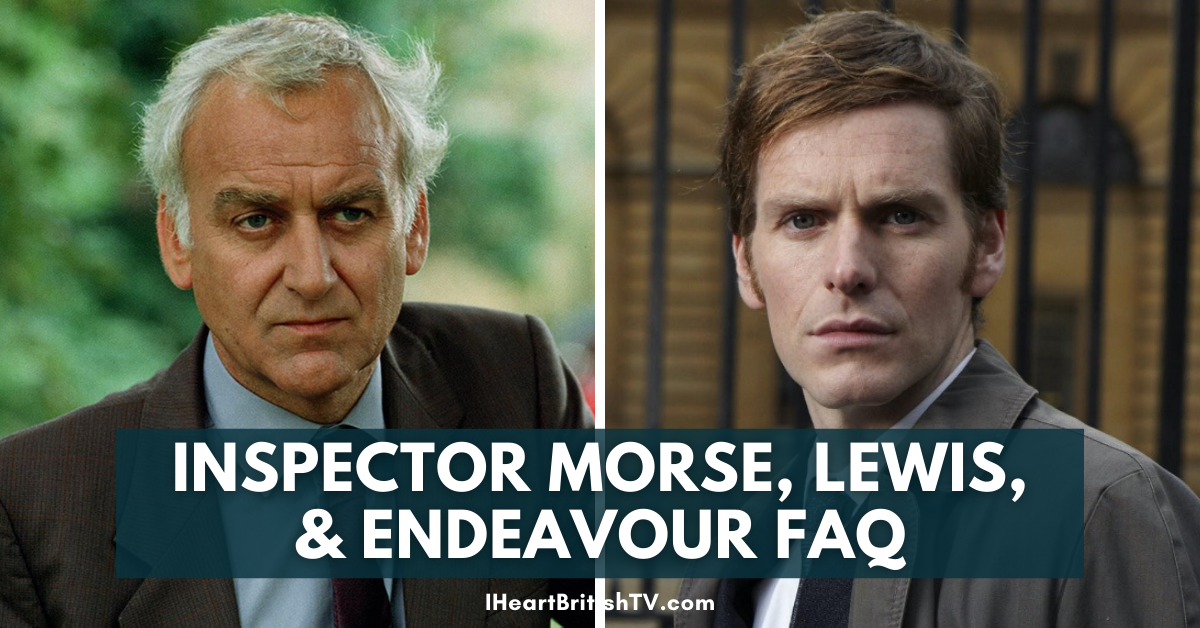 Since a lot of people came to know Inspector Morse and Endeavour through their local PBS stations, many fans have missed out on key bits of information. To help out, we've compiled a list of the most common questions and answers about the series.
To avoid unintentionally spoiling anything, we've divided the questions into two sections: those where the answers are free of spoilers, and those where we have to spoil something in order to answer the question.
Spoiler-Free Endeavour & Inspector Morse Questions
In What Order Should I Watch Inspector Morse, Lewis, and Endeavour?
Most people seem to agree that you should start with either Inspector Morse or Endeavour. You can make a good case for either, really.
Endeavour is a prequel, so if we're talking about the chronology of Morse's life, that's the place to start. It gives you a look at his earliest days as a detective, then you jump ahead to Inspector Morse and see him in the final years of his career. After that, you can watch Lewis to see his sidekick progress into the later years of his career.
We would argue, though, that it's best to start with Inspector Morse, then progress to Lewis, then go back to his early life in Endeavour. Here's why:
Inspector Morse is an older show, made back when attention spans were longer and camera technology was not as good. Many who come to the series now mention that it feels a bit slow and dated – and if you're coming at it straight from the gorgeous, cinematic episodes of Endeavour, it's a little harder to appreciate the older show.
Inspector Morse is based on Colin Dexter's original books. It's the purest expression of the original creator's vision for the character.
The older Morse is rougher, more jaded, and generally more flawed. He's harder to like, especially after watching the younger Morse.
Endeavour contains all kinds of fun references to Inspector Morse – and you won't get them if you haven't seen the original. It makes for a deeper, richer viewing experience.
When you've seen Inspector Morse, you know what lies ahead. A lot of viewers who never watched Morse have been confused about Endeavour Morse's behaviour in later seasons of Endeavour. Watching Inspector Morse first means you know what it's all building up to, and you can really feel the tragic nature of his character.
RELATED: 20 Hidden Secrets You May Have Missed in Endeavour
Where Can I Stream Every Episode of Inspector Morse in Order?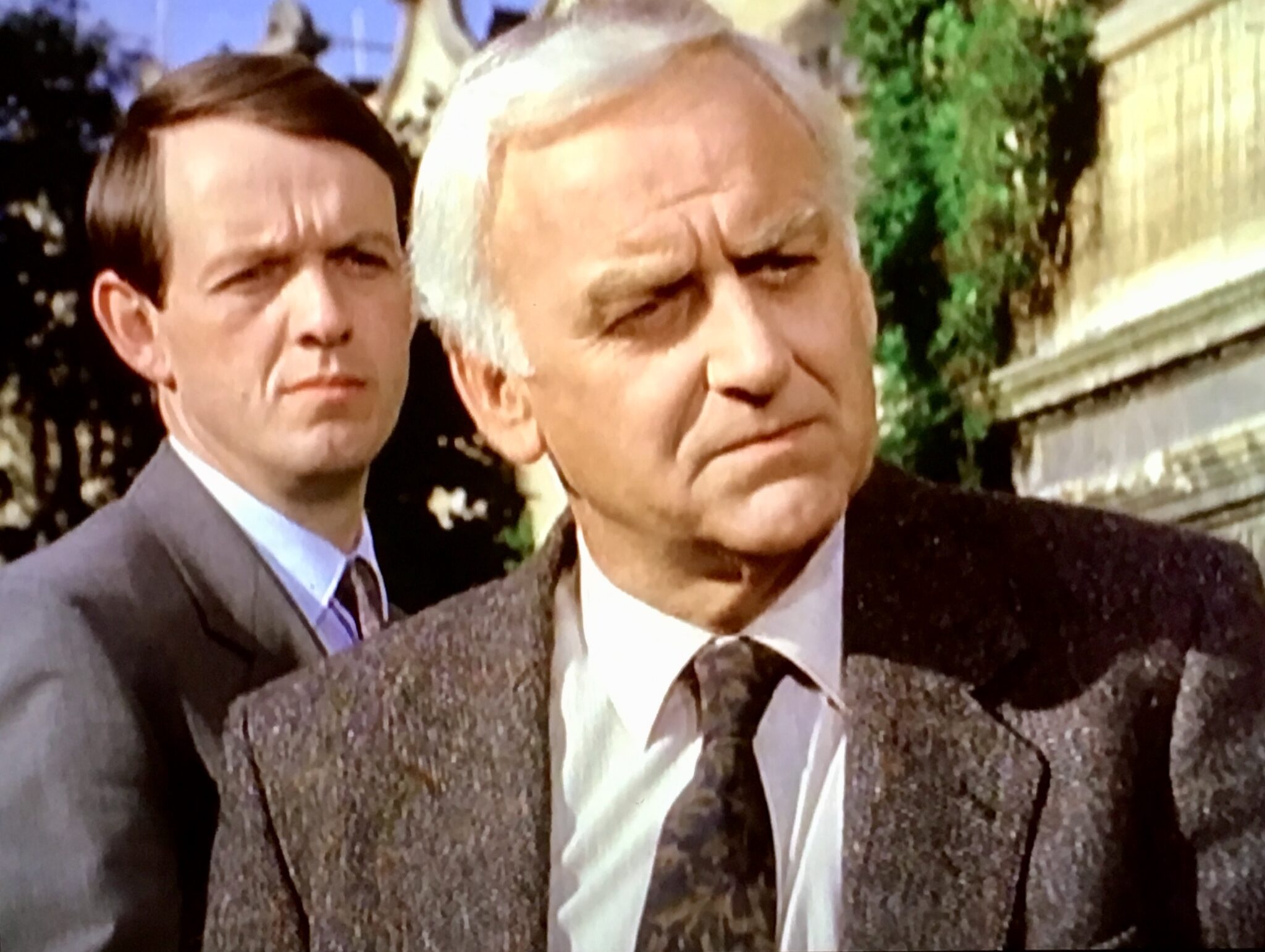 In the US, you can watch all episodes of Inspector Morse on BritBox. In the UK, the episodes are available on BritBox (UK) or ITV Hub.
Please note that the information is accurate as of July 2022, but streaming services are always subject to change with minimal notice.
Where Can I Stream Every Episode of Lewis in Order?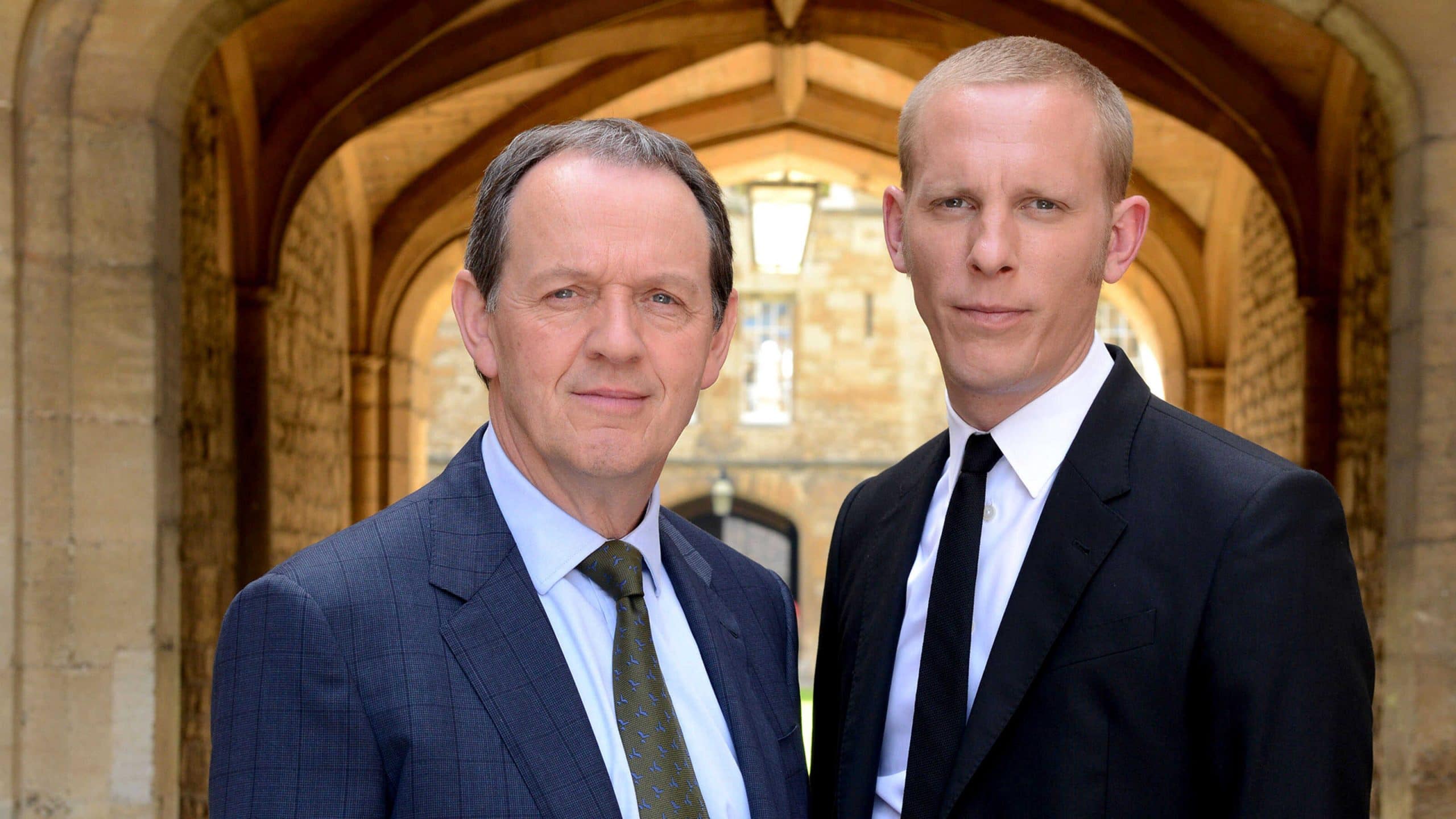 In the US, you can watch all the episodes of Lewis (aka Inspector Lewis) on PBS Masterpiece. In the UK, the episodes are available on BritBox (UK) or ITV Hub.
Please note that the information is accurate as of July 2022, but streaming services are always subject to change with minimal notice.
Where Can I Stream Every Episode of Endeavour in Order?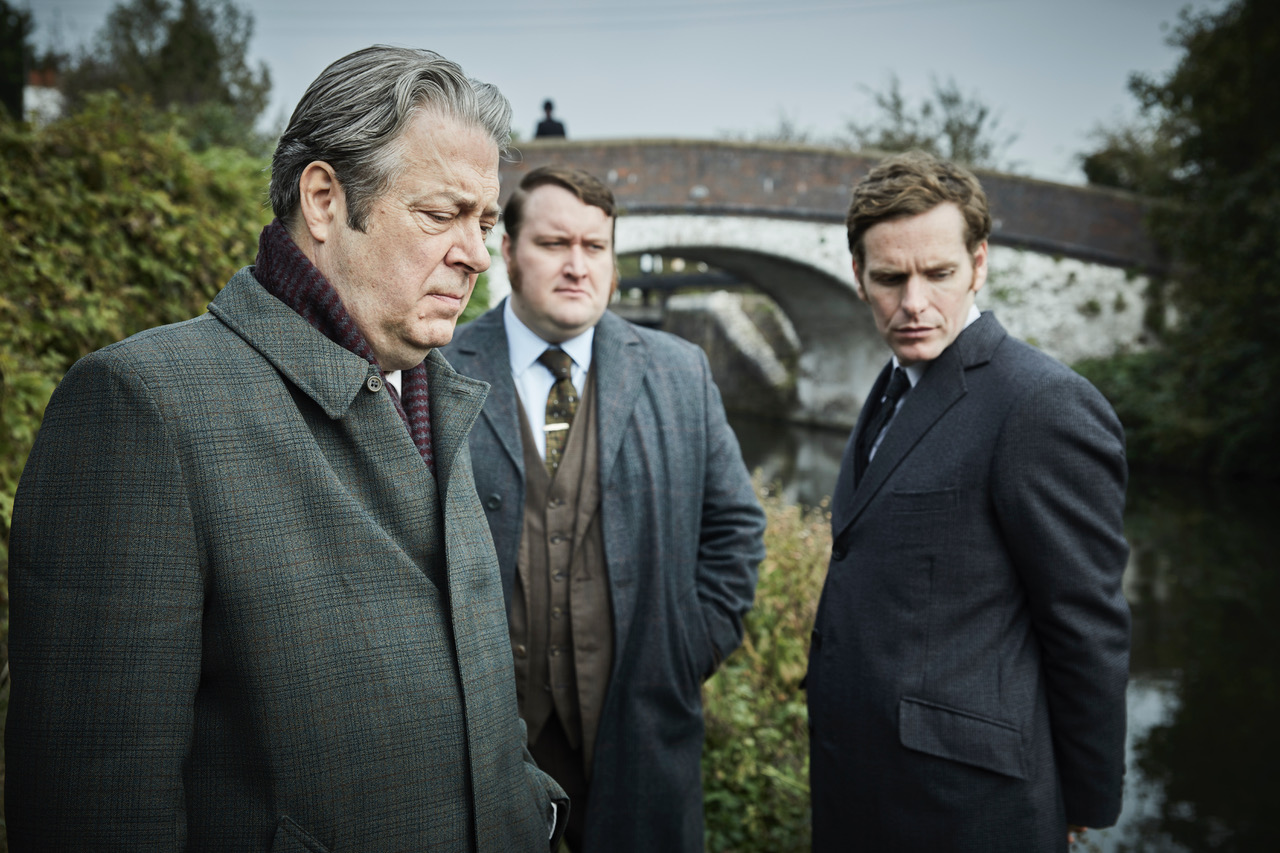 In the US, Endeavour is available on Amazon, with PBS Masterpiece required for the most recent season. There's also a pilot that was made just before the series began, and you can watch that HERE. You have to seek out the pilot under a separate entry – it's not listed along with the standard season episodes.
In the UK, the episodes are available on BritBox (UK) or ITV Hub.
Please note that the information is accurate as of July 2022, but streaming services are always subject to change with minimal notice.
Is Season 8 the Last Season of Endeavour?
No. As of July 2022, it's the last one currently available – but it's not the final season.
Will There Be a Season 9 of Endeavour?
Yes. It's filming in and around Oxford during the spring and summer of 2022.
Is Season 9 the Last Season of Endeavour?
Yes. Producers have confirmed that the three episodes of the upcoming season 9 will close out the story and end the series.
Where Did Inspector Morse Live?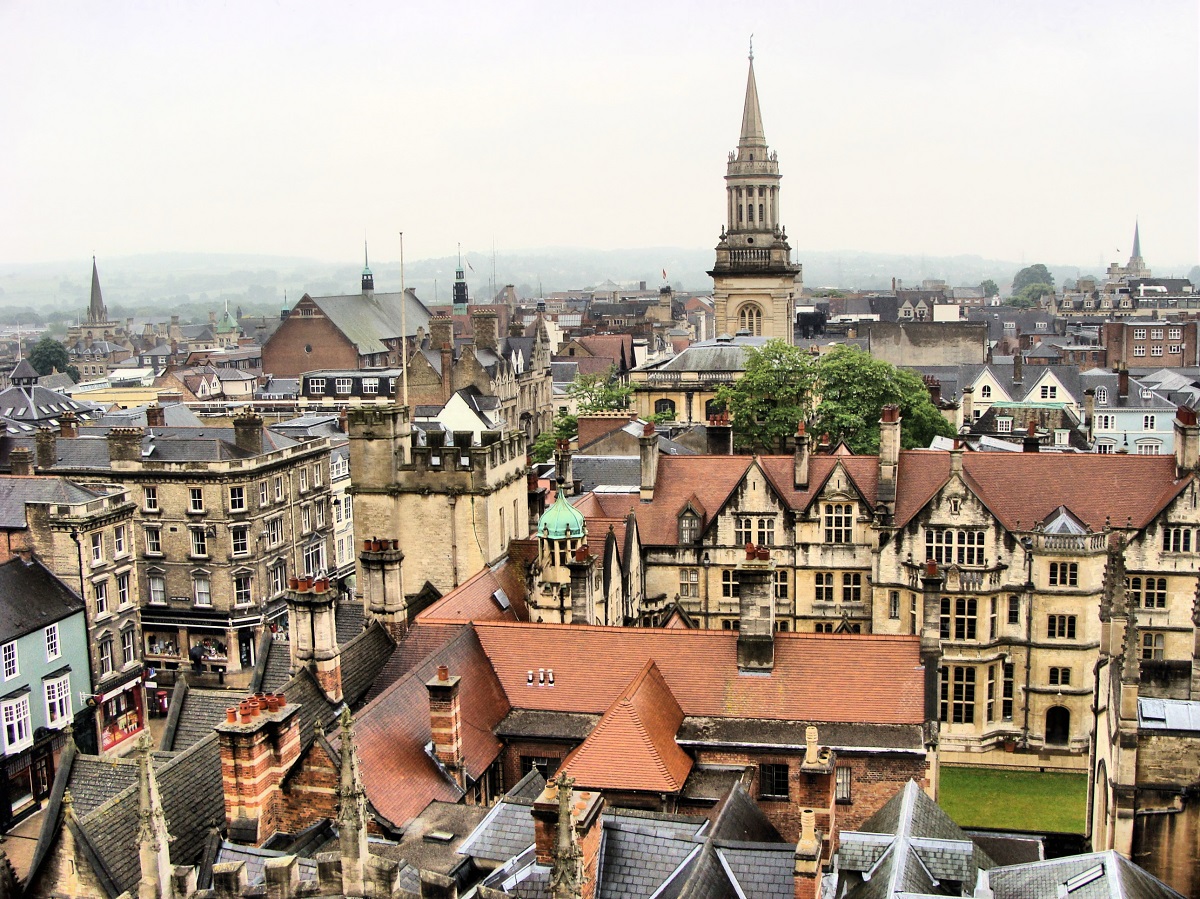 Inspector Morse is filmed and set in the lovely university city of Oxford, England. It's a university city, home to what's often considered the best university in the world – Oxford University. The population is around 150,000, and it's the only city in the mostly rural county of Oxfordshire (home to part of the Cotswolds).
Oxford is about 56 miles northwest of London and 61 miles north east of Bristol. It's also one of the least affordable cities in the UK, with an average property price of 447k GBP as of 2022.
As a university town, this allows for a variety of mysteries that incorporate the concept of "town and gown" divide. In those situations, "town" refers to the non-academic population of the city, while "gown" is a reference to the gowns often worn at ancient institutions of higher learning.
There's a long history of the "gowns" looking down on townspeople as less intelligent, while the "towns" look down on the academics for their "frivolous" devotion to the mind (especially subjects where the practical application is less obvious). Townspeople have often been resistant to the way universities can crowd out existing locals, too.
Keep in mind that we're simplifying the debate for the purpose of brevity – but you can Google "town and gown divide" if you want to learn more.
In What Time Period is Endeavour Set?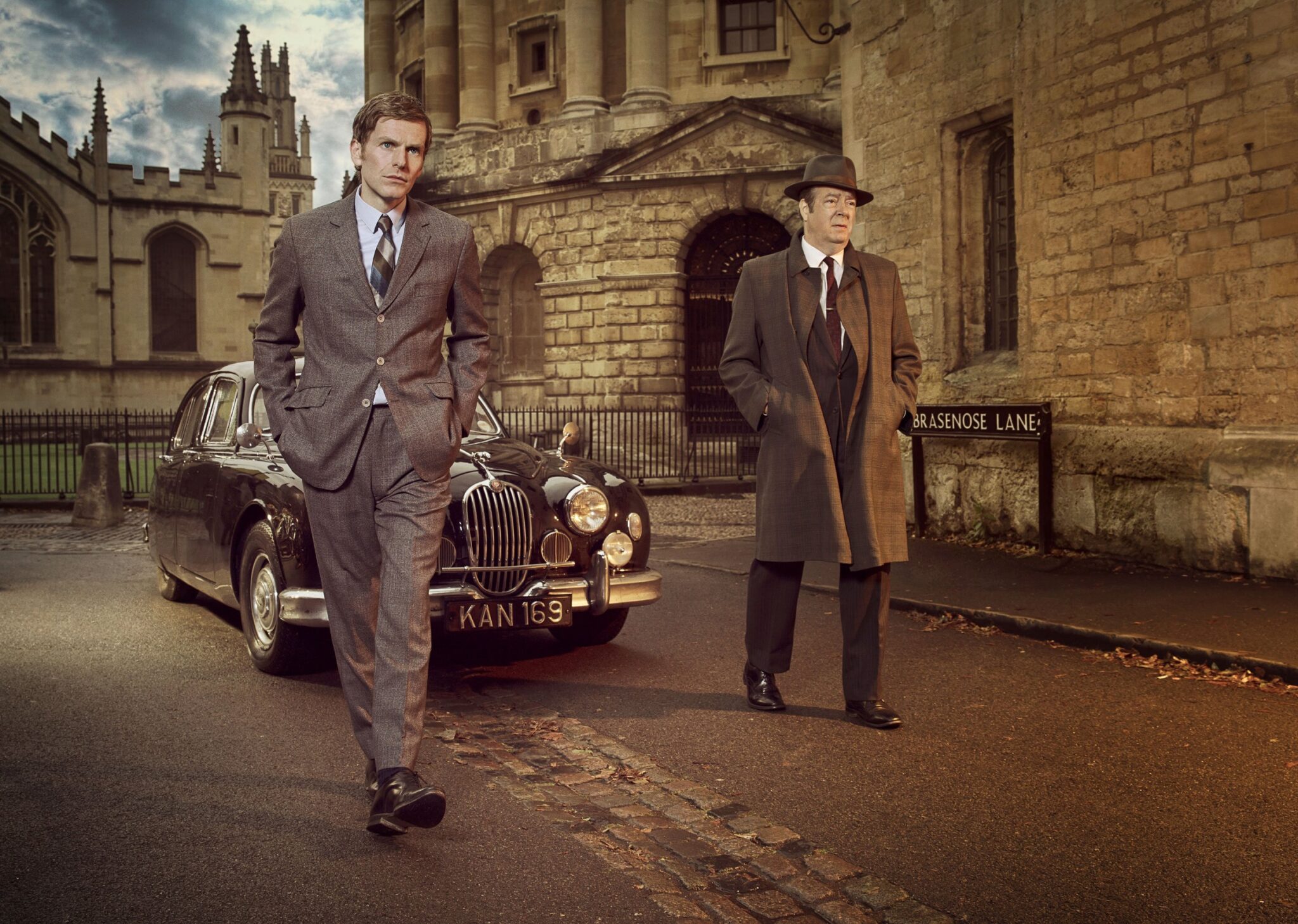 The pilot episode and first season of Endeavour are set in 1965, with each series set 50 years before the "real world" premiere date. That's the UK premiere date, too. Since PBS has often been extremely slow to get the episodes over to the US, the gap is typically 51 years in the US.
Instead of simply getting the costumes and props of the times, each season incorporates some of the history and social issues of the time period. The final season (season 9) is expected to premiere in 2022 and be set in 1972.
Aside from simply watching the episodes, it can be fun to look at the differences between the settings in Endeavour and what those same places look like in real, modern life. Oxford is an extremely old city, but there are still modern elements that have to be hidden to film a period series.
In the window below, we drop you at the same spot you can see in the promotional photo above. You can click around the area to see what it's really like.
Was Inspector Morse Based on a Book? What About Endeavour?
Inspector Morse is based on a series of novels by writer Colin Dexter. Although Endeavour isn't based on any of Dexter's novels, he was directly involved with the series, consulting with creator/writer Russell Lewis as he expanded the universe to include Morse's younger years.
The novels, listed below, were written between 1975 and 1999 – and while they're brilliant, you can definitely feel their age when it comes to Morse and how he interacts with women. If you read on Kindle and search the word "legs", you might be surprised to see how much time Morse spends ogling them.
You can get the first three in a single volume here, or check out individual volumes below.
Dexter also made Cameo appearances in each episode, until his death in 2017 at age 86.
RELATED: 27 Brilliant British Mystery Novels Set in Oxford, England
What Was Inspector Morse's First Name? Who Was Morse Named After?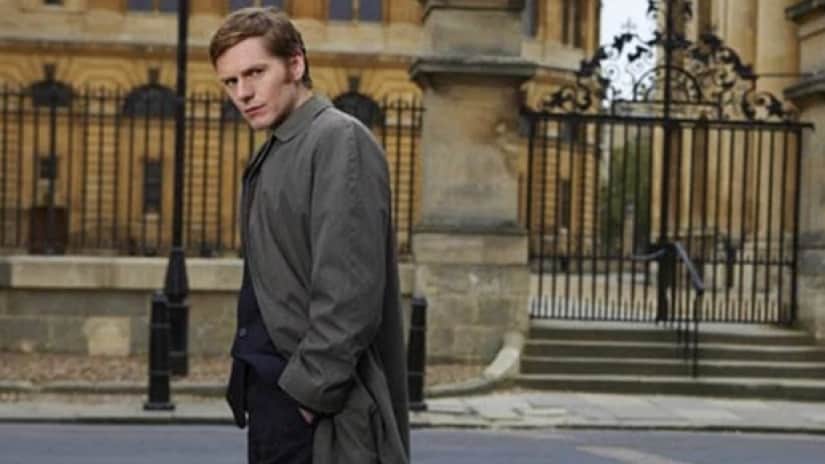 Though not really considered a spoiler anymore (owing to the existence of the TV series Endeavour), viewers didn't actually find out Morse's first name until the 1997 Inspector Morse episode "Death is Now My Neighbour". It's revealed that his first name is Endeavour, and he was named after James Cook's HM Bark Endeavour. Apparently, his father liked Captain Cook, and his mother was a Quaker who loved "virtue names".
Morse offered a cryptic crossword-style clue to reveal the name, saying "My whole life's effort has revolved around Eve." To solve it, you simply rearrange the letters in the words "AROUND EVE" to get "ENDEAVOUR". Granted, this only works with the British spelling.
And where did the name "Morse" come from? It's generally believed that his name was a nod to the well-known crossword setter Jeremy Morse.
Is There a Hathaway Series After Lewis?
No. Though many fans would like that, it seems unlikely to happen unless they get a new actor to portray Hathaway. The original, Laurence Fox, has become quite a divisive figure as he's gotten more political in recent years.
What Kind of Car Did Inspector Morse Drive?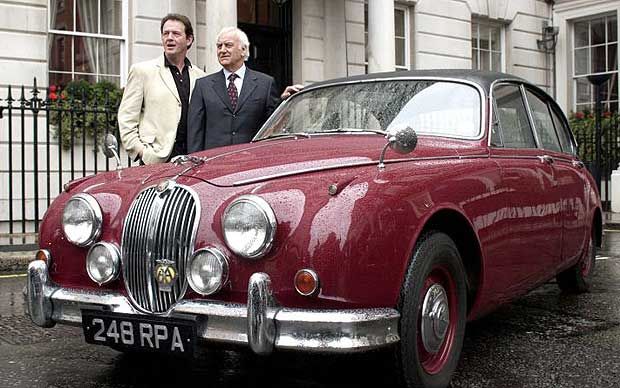 In the books, Morse drove a Lancia (and Lewis was an older Welshman rather than a young Geordie).
In the original TV series, Morse drove a red Jaguar Mark II. Though some people claim John Thaw insisted on switching the car to a Jaguar, we've never been able to find any seriously credible sources for that. The car was released in 1959 and they continued producing it through 1967.
In Endeavour, we saw him in a black Jaguar Mark I.
Endeavour & Inspector Morse Questions That Contain Spoilers
Did Inspector Morse Marry? Who Does Inspector Morse Marry?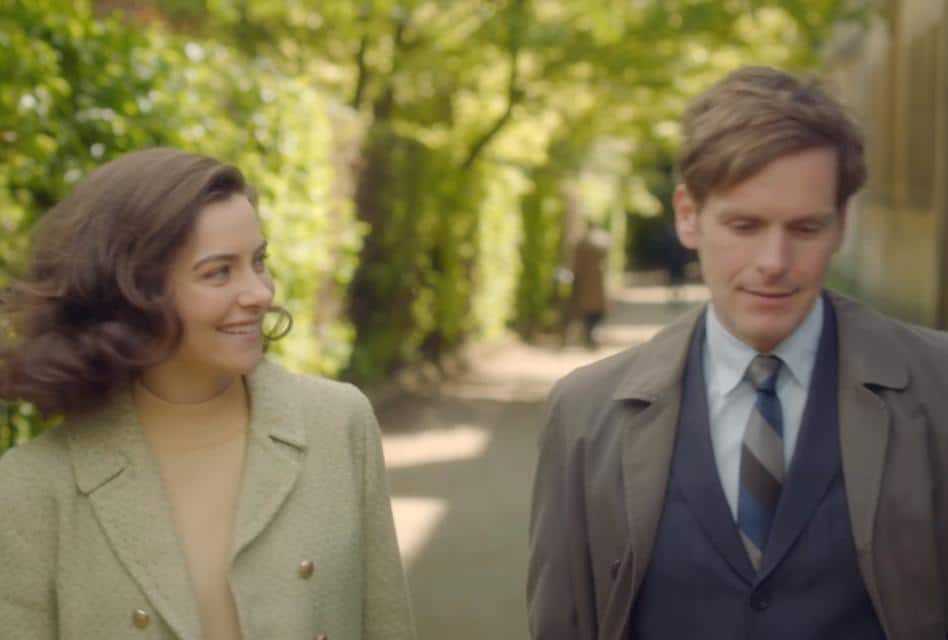 No. Though he shares his life with a great many women, he's a lonely man who never managed to find the right one and settle down. As much we'd love to see him happily married to Joan and free of his demons, it's not in the cards.
It would be interesting to see a Sliding Doors-style prequel in which the timelines diverge at a single point and we get to see a version where poor Morse lives happily ever after…but again, that's not Morse. His ending was dictated by Dexter's original books, and that's just how it goes for him.
What's Wrong with Inspector Morse's Leg? Why Does He Walk With a Limp?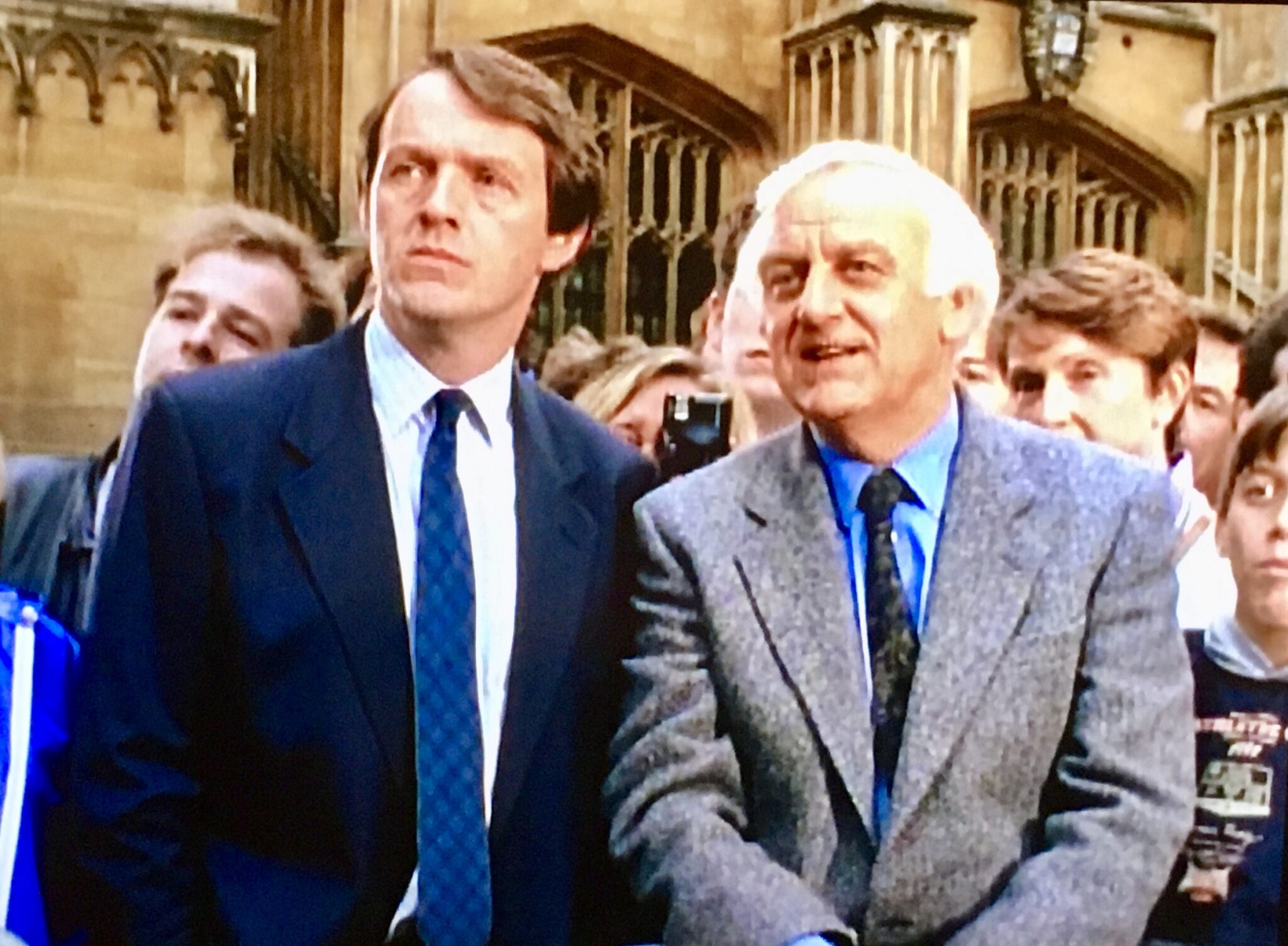 In Inspector Morse, John Thaw had a noticeable limp that a lot of people have speculated about over the years. Some bring up an accident at 15 where he tripped while running for a bus, and others suggest polio. It's hard to find any GOOD sources, though, as even IMDb is largely made up of user-submitted biographical information that needs to be verified.
Thaw's wife, Sheila Hancock, is probably the best source in this case. In her autobiography, she mentions that Thaw's grandfather had a withered leg and significant limp, and that Thaw copied him. A car accident later in life made it more noticeable.
In Endeavour, Morse is hit by a bullet, and the doctor tells him he will probably develop a limp later in life. It's one of the many subtle nods to the earlier series.
Does Fred Thursday Die in Endeavour?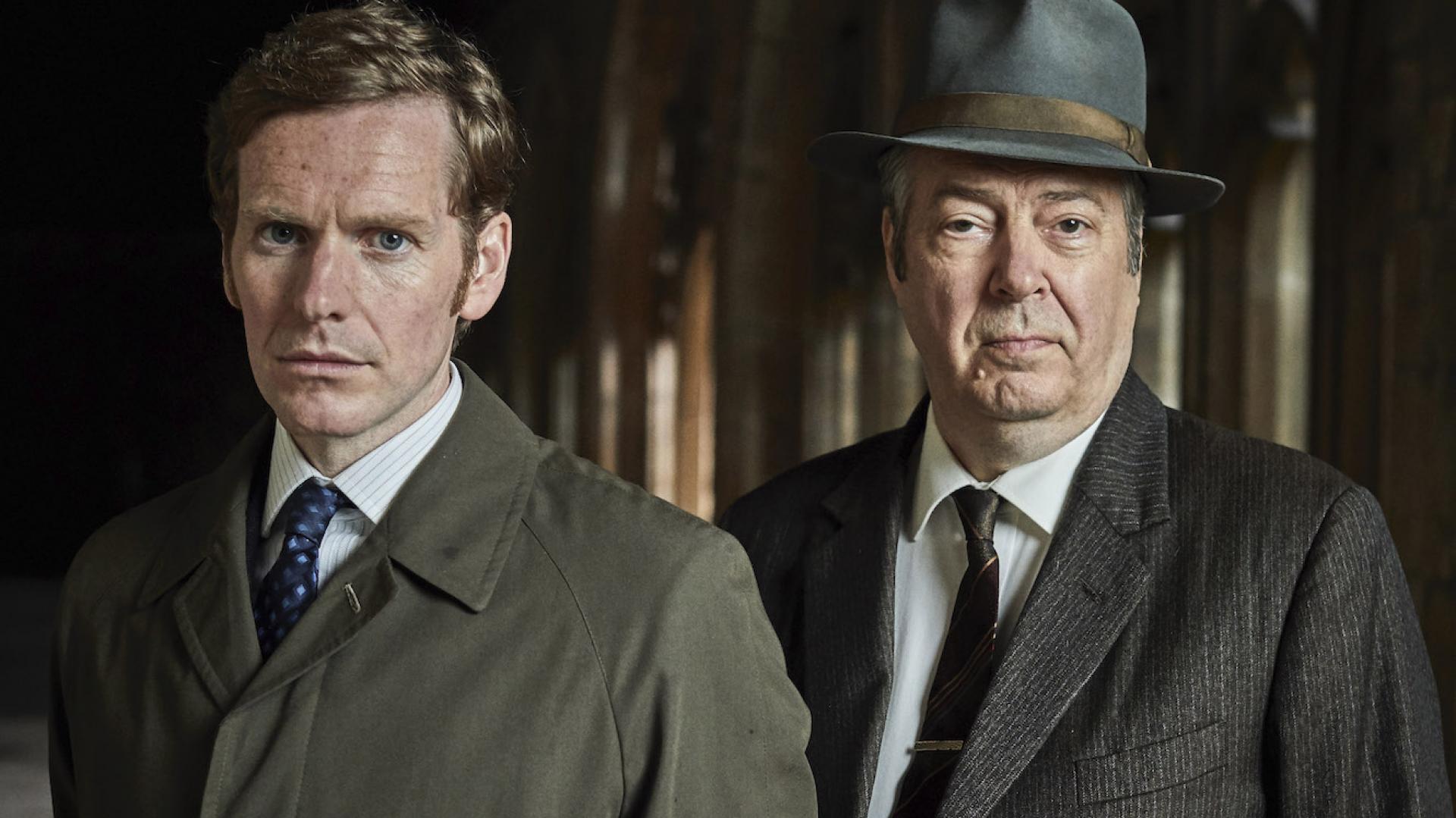 As of the end of season 8, the answer is no. It's entirely possible he could die in the final season, but all we really know right now is that Thursday isn't a part of the original Morse world.
So far, there's been a good deal of tension between the two. Morse has criticised Thursday's growing apathy about work. Thursday doesn't care for Morse's increasingly disruptive alcohol use. Morse is fond of Thursday's daughter Joan, but she seems to be taking a liking to Strange. Whether their relationship will end in tragedy or conflict is anyone's guess (until season 9 comes out, anyway).
How Does Inspector Morse Die?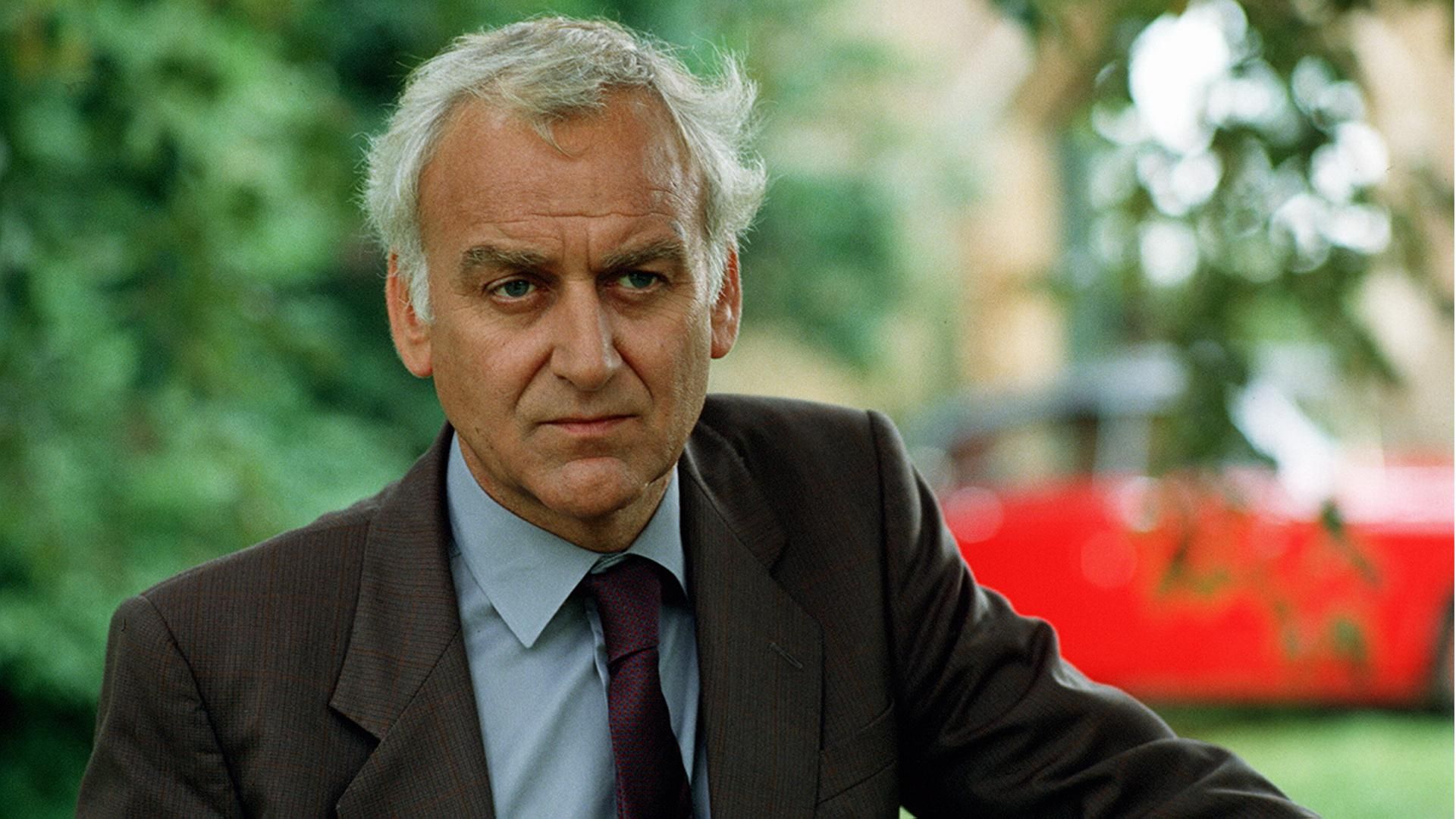 Morse dies in the final episode (and final book) of the original Morse series. After many years of stress and drinking, he tackles one final unsolved murder in the midst of declining health. He dies of a heart attack, his last words being, "Thank Lewis for me."
The name of the episode/book is "The Remorseful Day", and it's a nod to an A.E. Housman poem. Housman is a favourite of both Dexter and Morse, and the poem is called "XVI – (How clear, how lovely bright)".
The poem was written in the 1880s, but not published until after Houseman's death in 1936. His brother gathered up the best of his remaining work and put it in a book called More Poems. The segment most relevant to Morse's story is:
Past touch and sight and sound
Not further to be found,
How hopeless under ground
Falls the remorseful day.
The phrase "remorseful day" actually comes from Shakespeare's Henry VI Part 2:
The gaudy, blabbing, and remorseful day / Is crept into the bosom of the sea
We've only referenced a short portion of the Housman poem here, and that's because the work is under copyright in the US until 2048. You can Google it or pick up a copy of the book if you'd like to read it in its entirety.
Housman's poem is made up of three stanzas, with the first speaking of a lovely, bright day full of promise – much like the promise and optimism of youth. It calls to mind the earliest episodes of Endeavour, back when Morse was bright and optimistic and young.
The second stanza hints at mid-life, with the poet realising time is limited, vowing to do better and stop squandering time.
The final stanza looks at the end of the day, and end of life. Time is winding down, and there are no more chances – only remorse.