26 Spooky British Movies for Creepy Autumn Nights
In some cases, we earn commissions from affiliate links in our posts.
Last Updated on October 13, 2021 by Stefanie Hutson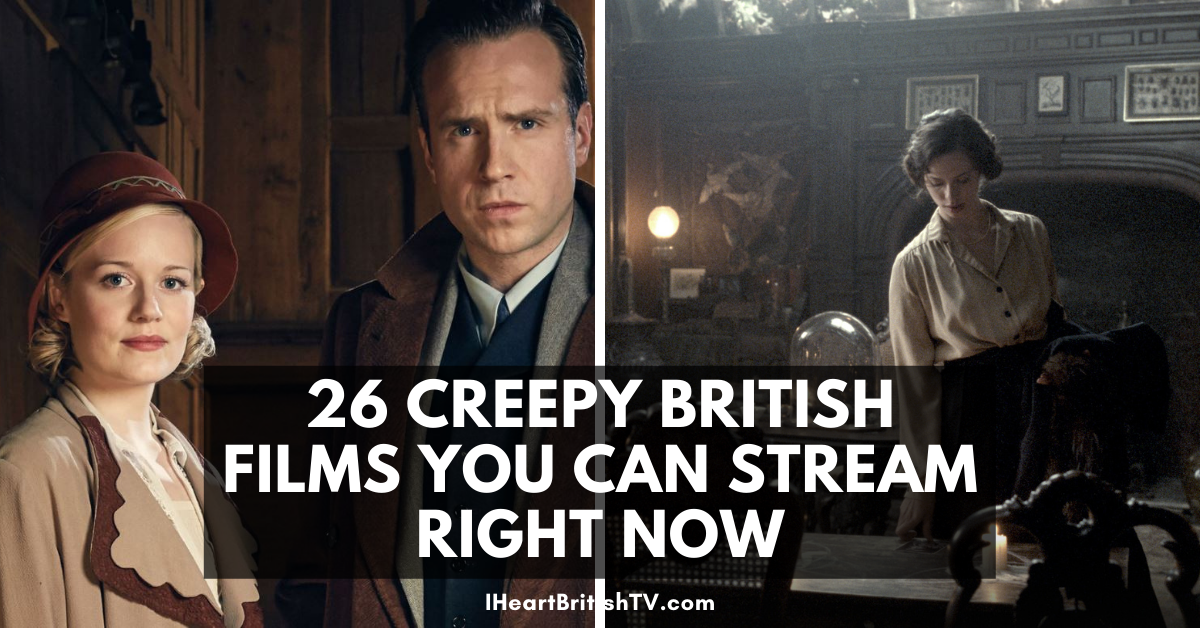 As dark winter nights begin to close in on us, it's only natural to want to curl up inside with a warm drink and a spooky movie – especially if you live in the US where Halloween is heavily celebrated. If you prefer your scares to be British, we've got just the list for you.
Most of the films below are available with SOME subscription streaming service, but there are a handful that are only available for streaming rental/purchase at the moment.
We did our best to steer clear of anything too gruesome, opting instead to focus on the more eerie and atmospheric productions – but we've also thrown in a couple that are family friendly and a few that veer towards the grittier side of things.
26 Spooky British Movies You Can Stream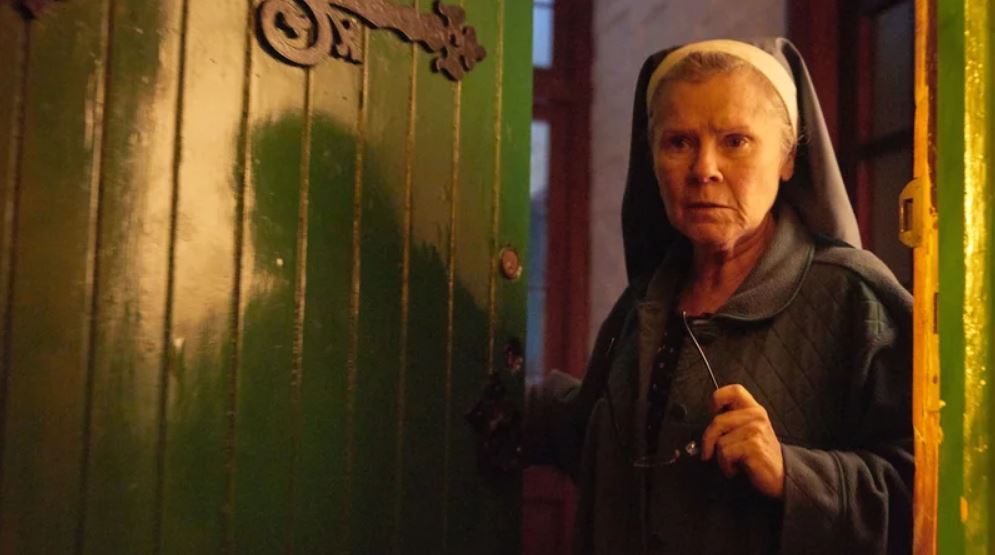 Amulet – 2020 – When a homeless ex-soldier is invited to stay with a young woman and her dying mother, begins to suspect their decaying London home is housing something unnatural. Romola Garai (The Hour) and Imelda Staunton (Harry Potter) are among the stars of this 2020 British supernatural thriller. It's also worth noting that Garai wrote and directed. Hulu or streaming rental.
Blithe Spirit – 2020 – This modern adaptation of Noël Coward's 1941 play is a fun option for those who prefer milder ghost stories, and it includes a dazzling performance by Judi Dench as Madam Arcati. Other stars include Dan Stevens (Downton Abbey), Emilia Fox (Silent Witness), and Aimee-Ffion Edwards (Detectorists). Available for streaming rental or purchase.
The Banishing – 2020 – Jessica Brown Findlay (Downton Abbey) stars in this Yorkshire-based haunted house mystery. When a young family moves into a manor house, it's not long before they realise the building has some dark secrets. The film is set in the 1930s and it was filmed around Skipton, North Yorkshire. AMC+ or Shudder.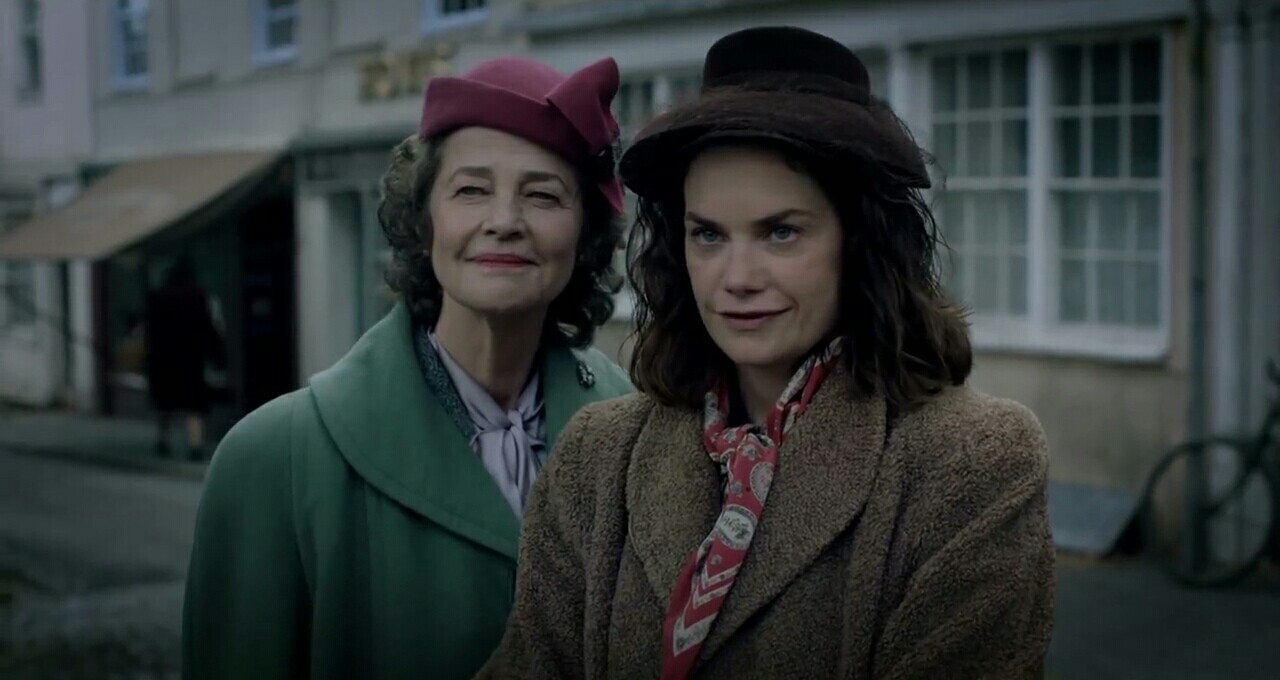 The Little Stranger – 2018 – Set in 1948 England, this movie focuses on a country doctor as he's drawn into the mystery of what's haunting the inhabitants of a decaying country estate. Luther fans are sure to notice Ruth Wilson as Caroline Ayres. Available for streaming rental.
In Fabric – 2018 – This unusual ghost story is set around a department store during the busy winter sales season, and it follows the path of destruction connected to one red dress. Hayley Squires (Call the Midwife), Julian Barratt (The Mighty Boosh), and Marianne Jean-Baptiste (Broadchurch) all appear. Tubi, Pluto, or streaming rental.
A View from a Hill – 2005 – As a continuation of the tradition of telling ghost stories at Christmas, BBC One created the series A Ghost Story for Christmas. During the 1970s, they would produce one ghostly movie for Christmas – a tradition they've revived sporadically since 2005. In this one, an archaeologist has a chilling experience after borrowing a pair of binoculars belonging to an outcast historian. Tubi.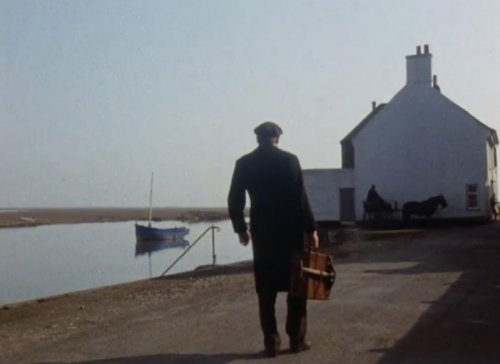 A Warning to the Curious – 1972 – One of the original A Ghost Story for Christmas films, this one stars Peter Vaughan (Chancer) and Clive Swift (Keeping Up Appearances), telling the tale of an archaeologist who searches the coast for a fabled crown that supposedly protects Great Britain from invaders. It's based on the M.R. James story of the same name. Streaming rental via Amazon Prime Video.
The Green Marker Scare – 2012 – This highly unusual Irish horror film was actually animated entirely by children from Cork, Limerick, and Tipperary (they didn't know what they were animating, and they weren't shown any of the content). It follows a young Irish girl detective who happens upon Satanic ritual abuse in her small village. The 70-minute film was released freely on YouTube.
Altar (aka The Haunting of Radcliffe House) – 2015 – A family moves into a beautiful Victorian home with the goal of renovating it, but what they don't realize is that the previous owner murdered his wife – and they may not be entirely alone on the property. Tubi, Roku Channel, Pluto, or streaming rental.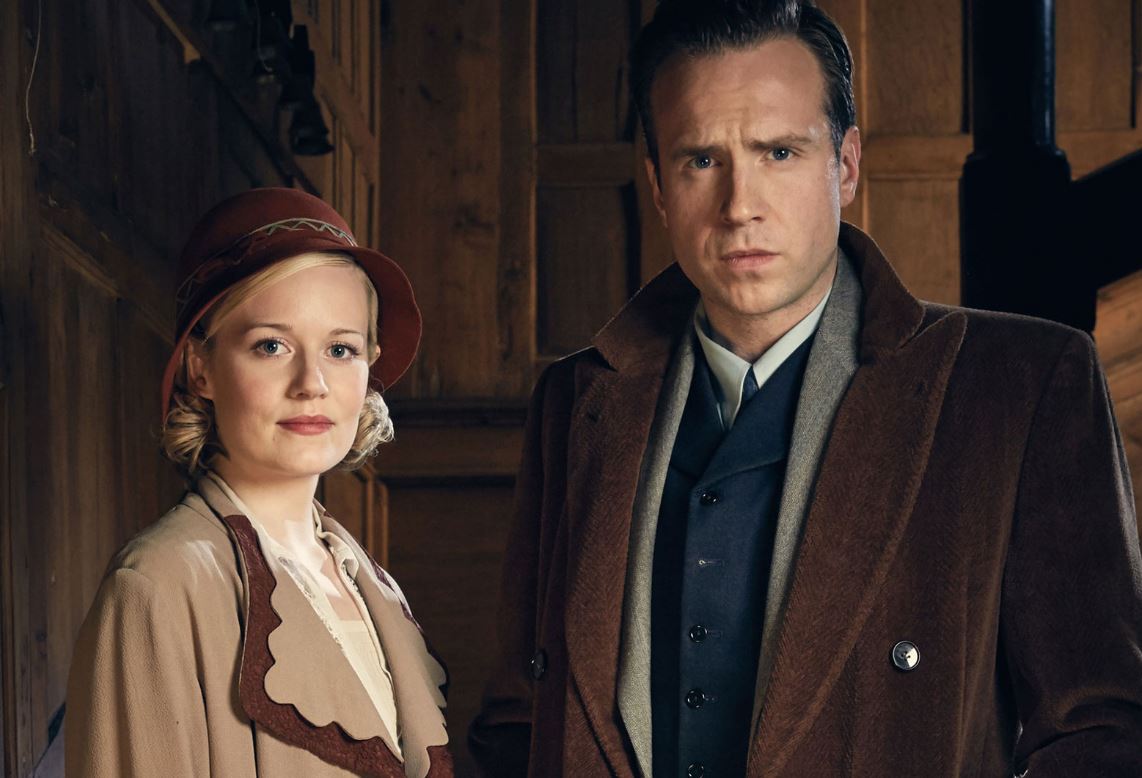 Harry Price: Ghost Hunter – 2015 – Rafe Spall stars as real-life British ghost hunter Harry Price in this relatively tame ghost story. He's approached on behalf of an MP whose wife's behaviour leads him to believe their home is haunted. Price moves in to investigate, researching the home's history and trying to get to the bottom of the problem. Fans of the recent series Ghosts may recognise the Goodwin home as "Button House" from the sitcom. Peacock, Tubi, Roku Channel, Pluto, or IMDb TV.
The Haunted Hotel – 2021 – This film offers eight tales of ghostly encounters over a number of decades at a fading English hotel. Amazon Prime Video.
The House That Dripped Blood – 1971 – This creepy classic anthology film includes stars Peter Cushing, Christopher Lee, and Ingrid Pitt. It sees a Scotland Yard Inspector investigating a haunted mansion while trying to find a missing film star. As the history of the house unfolds, we get four stories of terror and mystery involving previous tenants. Tubi, Pluto, or streaming rental.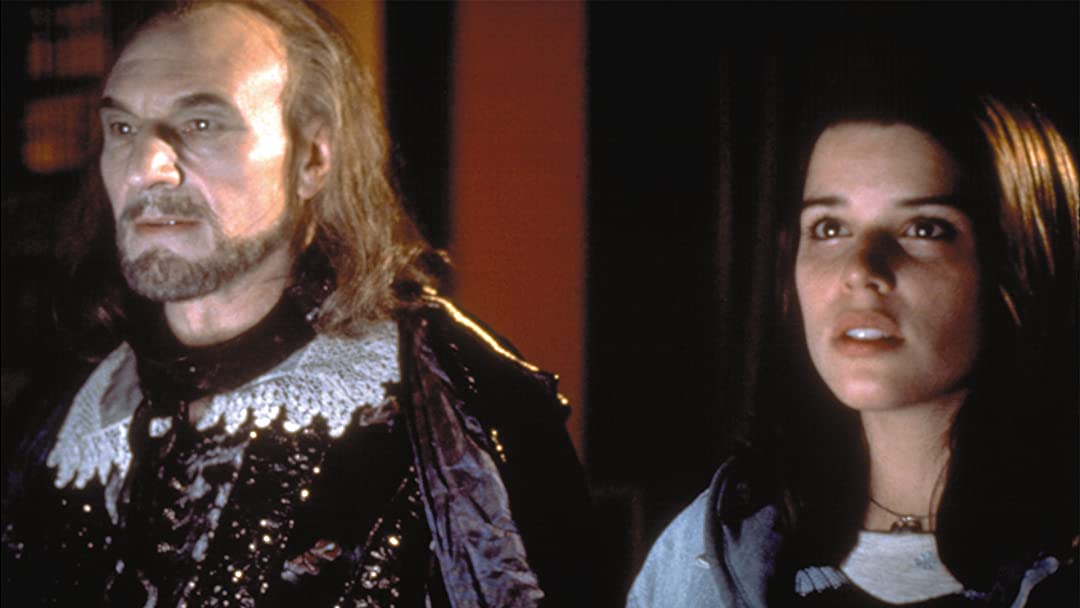 The Canterville Ghost – 1996 – Sir Patrick Stewart stars as the ghostly Sir Simon de Canterville in this kid-friendly film about a family that moves to England, only to find themselves living in a haunted old castle. Fans of As Time Goes By will also notice Joan Sims (who played Madge Hardcastle) playing Mrs. Umney. Tubi, Pluto, Filmrise, IMDb TV, or streaming rental.
Spooky House – 2002 – Though technically American, this family-friendly spook-fest stars Sir Ben Kingsley (Hugo) as The Great Zamboni, an illusionist whose wife disappeared after a trick gone wrong. Years later, he's living alone with his pet jaguar, scaring off potential visitors by cultivating a reputation as the local scary fellow. The film was the first unanimous winner at the Chicago International Children's Film Festival. Amazon Prime Video, Tubi, or streaming rental.
Witchfinder General – 1968 – Vincent Price stars in this classic historical horror film set during the English Civil War. It follows a young soldier determined to stop a vicious witch hunter who terrorised his lover and her uncle. Hilary Dwyer (The Prisoner) and Rupert Davies (Maigret) also appear. Sadly, Dwyer passed away in 2020 due to complications of COVID-19. AMC+ or Shudder.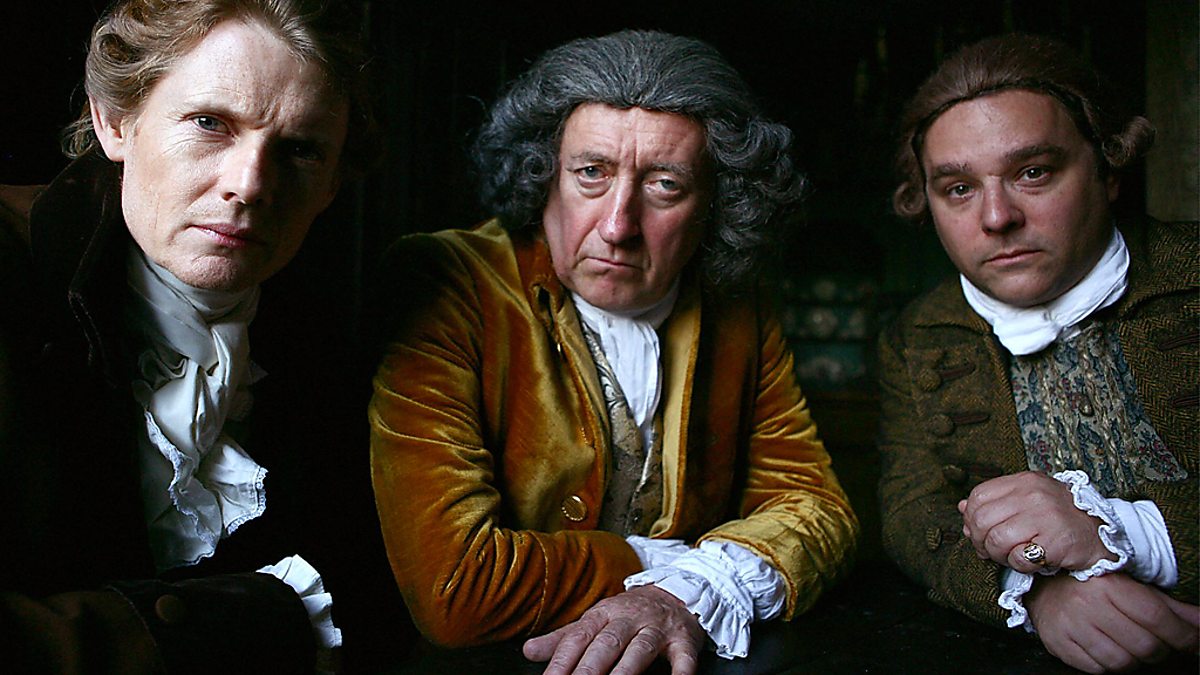 Crooked House – 2008 – Not to be confused with the Agatha Christie mystery of the same name (adapted most recently in 2017), this feature-length supernatural anthology was originally broadcast in three 30-minute episodes on BBC Four. Mark Gatiss (Sherlock, Doctor Who) wrote and starred. Each of the stories concern the ghostly secrets of the fictional Geap Manor, a demolished Tudor mansion. Amazon Prime Video.
Boys from County Hell – 2021 – In the fictional small town of Six Mile Hill in Northern Ireland, a group of construction workers are making way for an unpopular bypass when then accidentally awaken an ancient Irish vampire known as Abhartach. The vampire comes from a real local legend. AMC+ or Shudder.
The Turn of the Screw – 1999 – Based on the horror story by Henry James, this film follows a governess who looks after two children at a remote estate and becomes convinced the home is haunted. The 1999 adaptation features Colin Firth and Pam Ferris. BritBox.
If that's not to your liking, there's also a 1974 American version starring Lynn Redgrave, or a 2009 adaptation starring Michelle Dockery (Downton Abbey) and Nicola Walker (Unforgotten) you can rent or purchase through outlets like Amazon or Google Play. Netflix recently made an American adaptation called The Haunting of Bly Manor, too.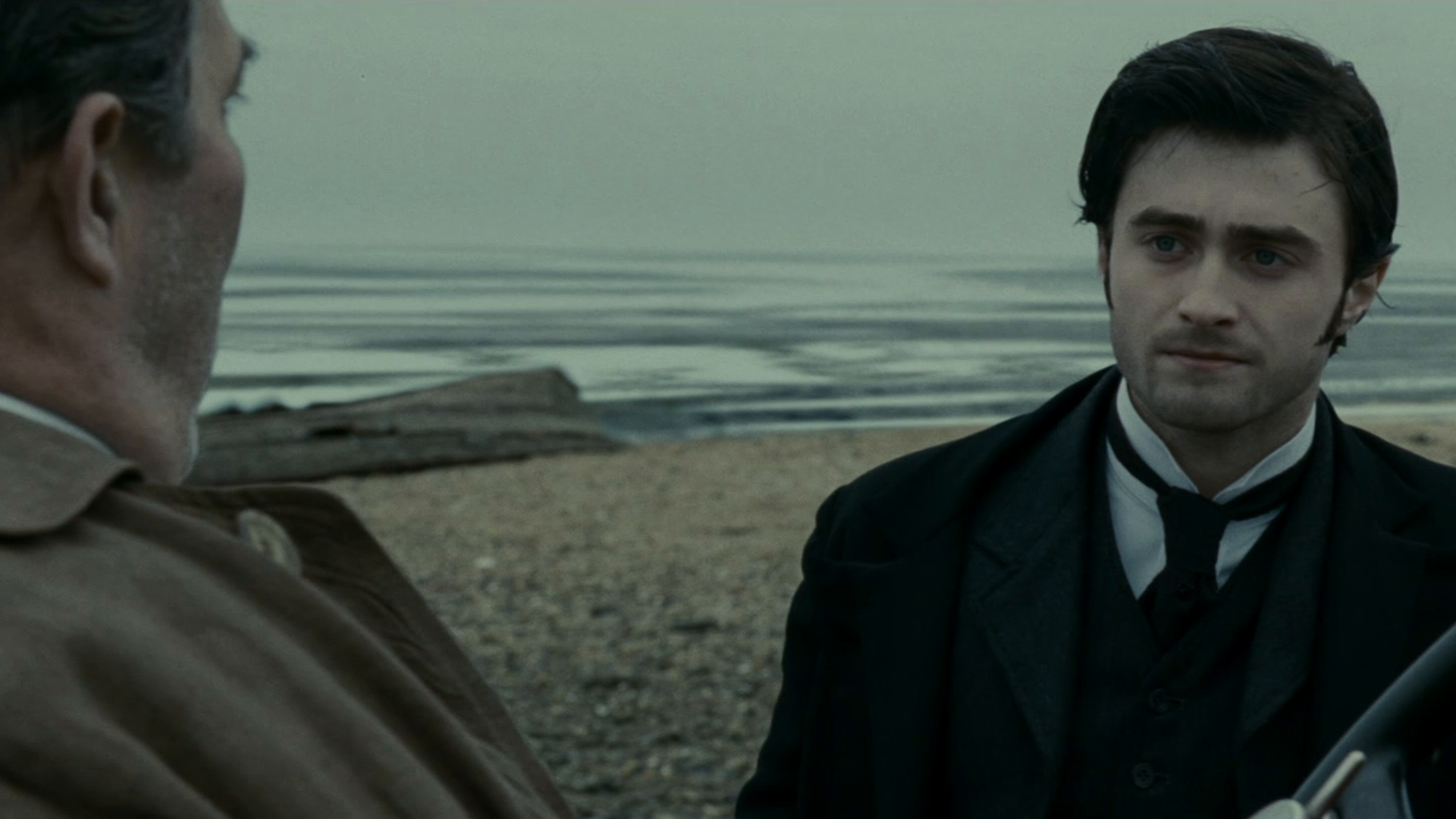 The Woman in Black – 2012 – Daniel Radcliffe (Harry Potter) stars as Arthur Kipps, a widowed lawyer who's been sent to a remote village to deal with the affairs of a recently deceased local eccentric. He soon realises the house is haunted. Showtime or streaming rental.
Ghost Stories – 2017 – Andy Nyman (Unforgotten) and Martin Freeman (Sherlock) star in this film about a skeptic who devotes his life to uncovering phony psychics and other supernatural con artists. It's all going well until he encounters several cases he can't explain, each of them with connections to his own life. Hulu, AMC+, Shudder, or streaming rental.
Nails – 2017 – This British-Irish co-production stars Shauna Macdonald (Spooks/MI-5) as a track coach left paralysed after a hit-and-run accident. When she wakes up in the hospital, she's haunted by a ghost who enters her room at night. QI fans will recognise comedian Ross Noble in the role of Trevor. Tubi, Vudu, or streaming rental.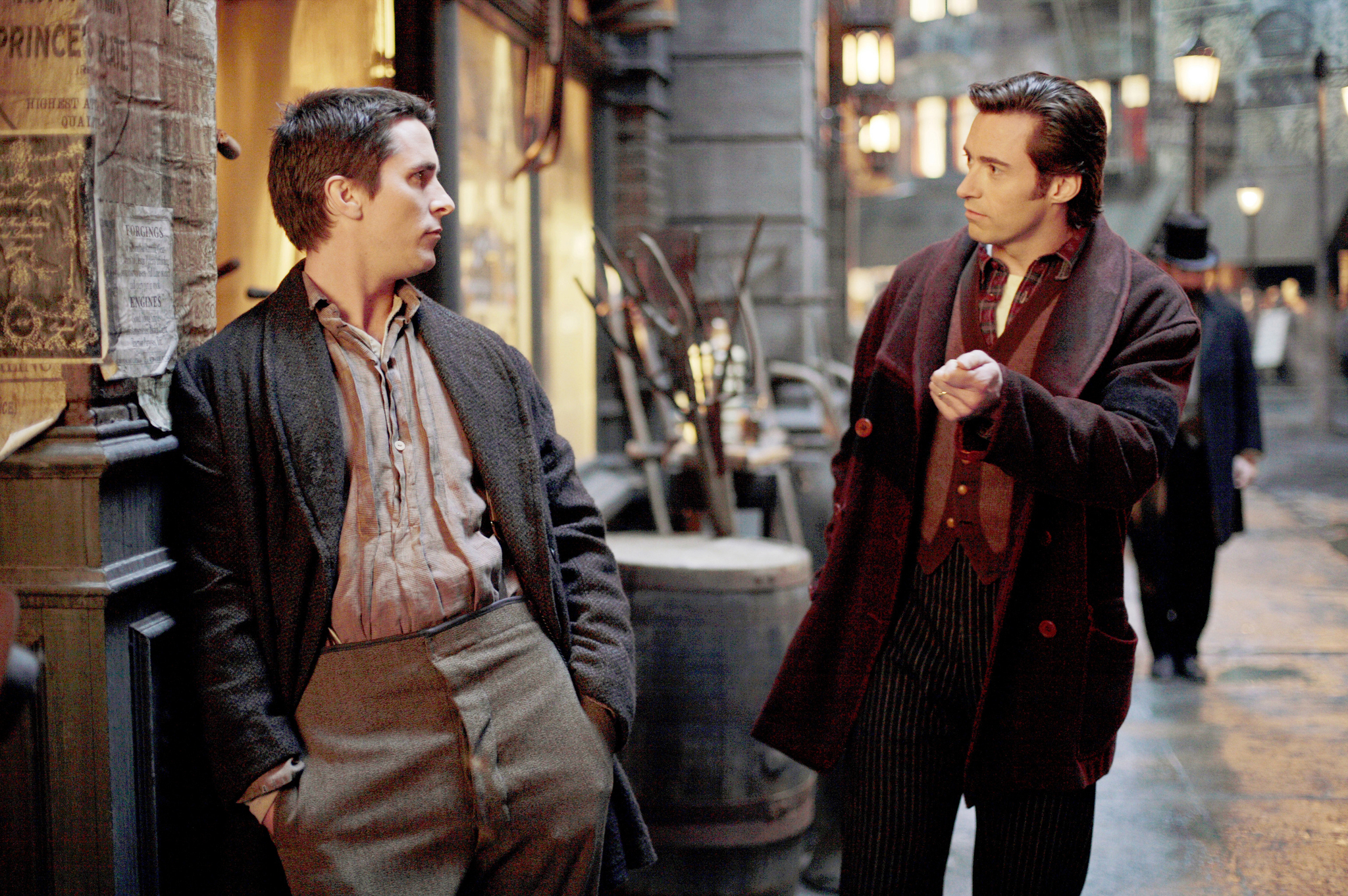 The Prestige – 2006 – This period thriller set in Edwardian London was written by Christopher Nolan and follows two rival magicians at the end of the 19th century. Hugh Jackman, Christian Bale, and David Bowie all star.
The Wicker Man – 1973 – This British horror classic has been referred to as "the Citizen Kane of horror movies", and it focuses on a police sergeant sent to an isolated island to investigate the disappearance of a young girl. He's horrified to find that locals claim no knowledge of the girl, and they've abandoned Christianity for Celtic pagan rituals. The movie was filmed around Scotland (including Plockton, which also served as the location for Hamish Macbeth), and it had a very small budget due to the production company's precarious financial situation. Amazon Prime Video, AMC+, Shudder, or streaming rental.
28 Days Later – 2002 – Cillian Murphy (Peaky Blinders) and Christopher Eccleston (Doctor Who) are among the stars of this post-apocalyptic British horror film. It takes place in London after a deadly virus has been unleashed upon the world, infecting animals and humans and turning them into homicidal maniacs. HBO Max or streaming rental.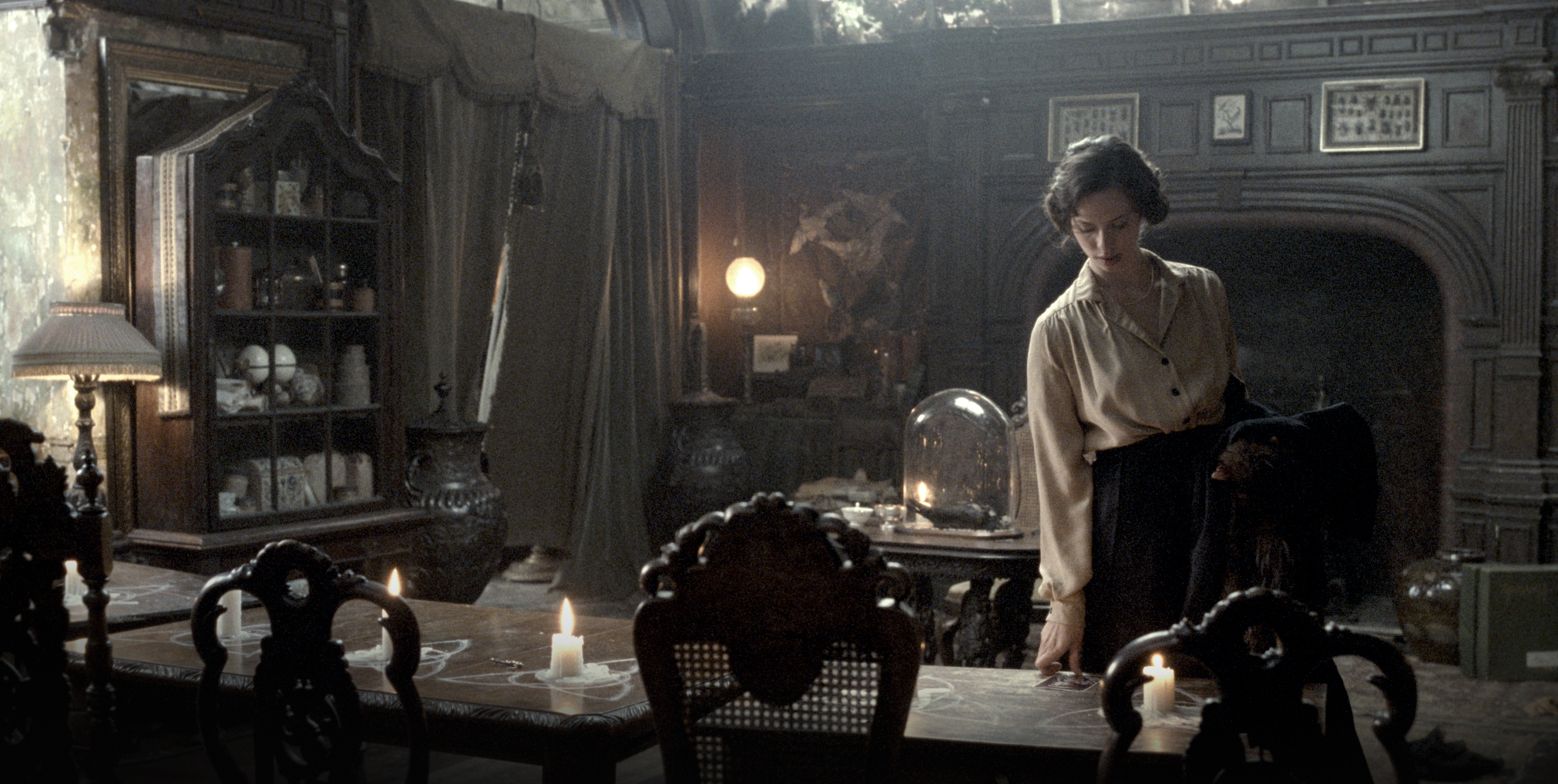 The Awakening – 2012 – This supernatural drama stars Rebecca Hall (daughter of Sir Peter Hall) as a ghost hunter investigating the haunting of a Cumbria boys' school shortly after WWI. Imelda Staunton (Flesh & Blood) and Dominic West (John Carter) also star. AMC+ or Shudder.
An American Werewolf in London – 1981 – This classic British-American horror-comedy includes Brits John Woodvine (The Crown) and Jenny Agutter (Call the Midwife) among the central cast members. It sees two American backpackers trekking across the moors of Yorkshire when they encounter a mysterious and vicious creature. Peacock, AMC+, Shudder, or streaming rental.
Not Enough British Creepiness for You?
If you're looking for even more spooky British entertainment, check out this post: 50+ Spooky British TV Shows & Movies for the Halloween Season.
Save it to Pinterest!