The Best New British TV Shows on BritBox in 2021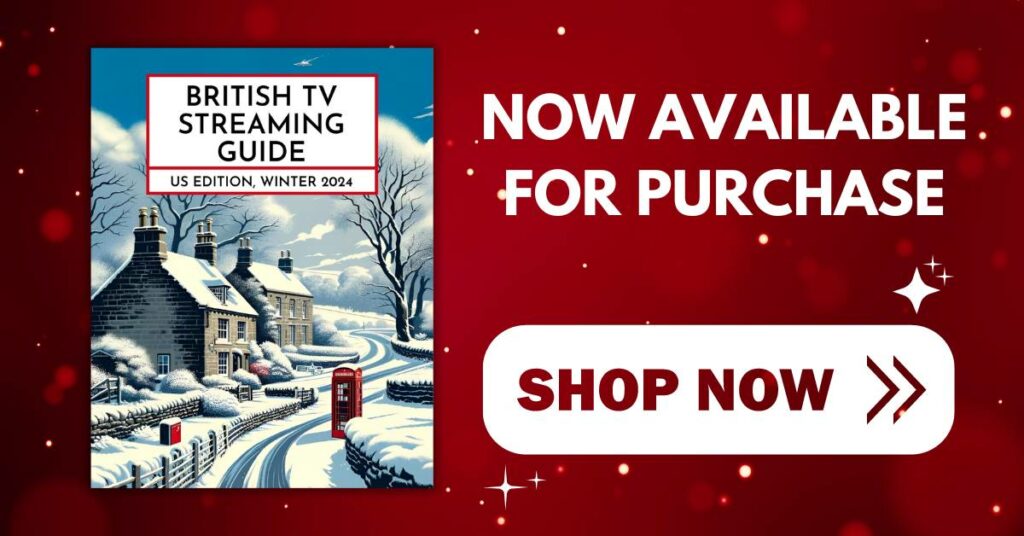 The British TV Streaming Guide: US Edition, Winter 2024 is now available. Get yours HERE.
In some cases, we earn commissions from affiliate links in our posts.
Last Updated on December 30, 2021 by Stefanie Hutson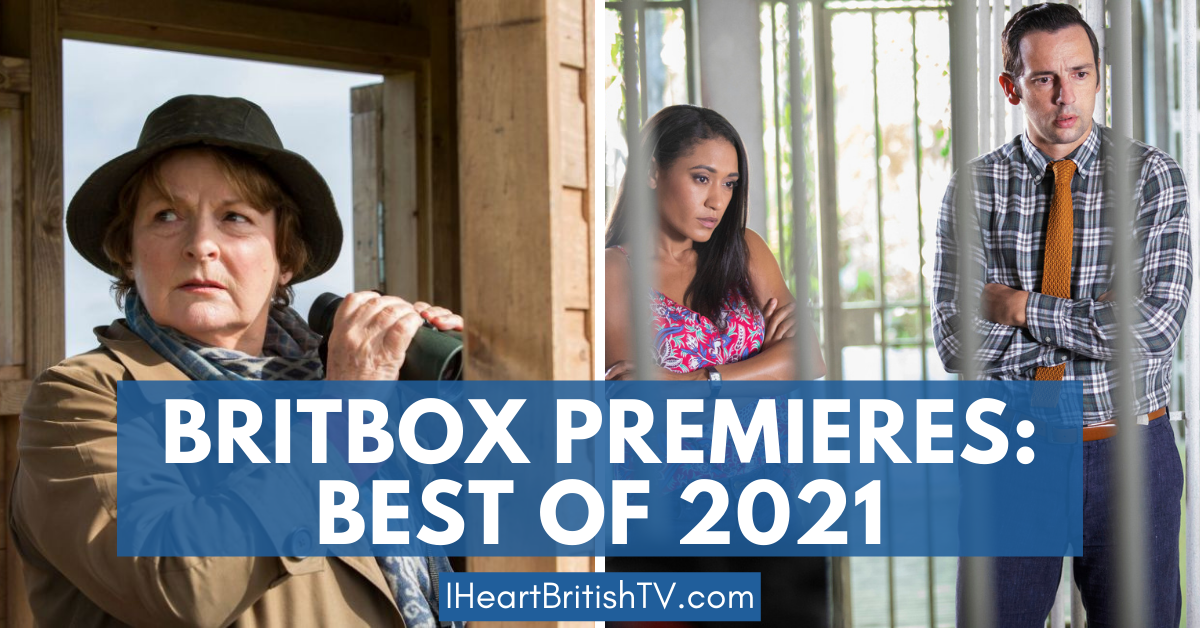 As we approach the end of the year, we like to look back on what's happened in the world of British TV over the last 12 months. 2021 programming was still quite severely impacted by all the shutdowns, additional costs, and scheduling conflicts of the pandemic, but that doesn't mean it was a year without great new British TV shows.
In this post, we'll take a look at some of the best new British TV shows to premiere on BritBox over the course of 2021. In the first section, we look at those which were brand new, and in the second, we look at the ones that were "new to BritBox".
Prefer to see ALL the BritBox premieres for the last couple of years? You can view those lists HERE.
You may also like: The Best New British TV Shows on Acorn TV in 2021
The Best New British TV Shows on BritBox in 2021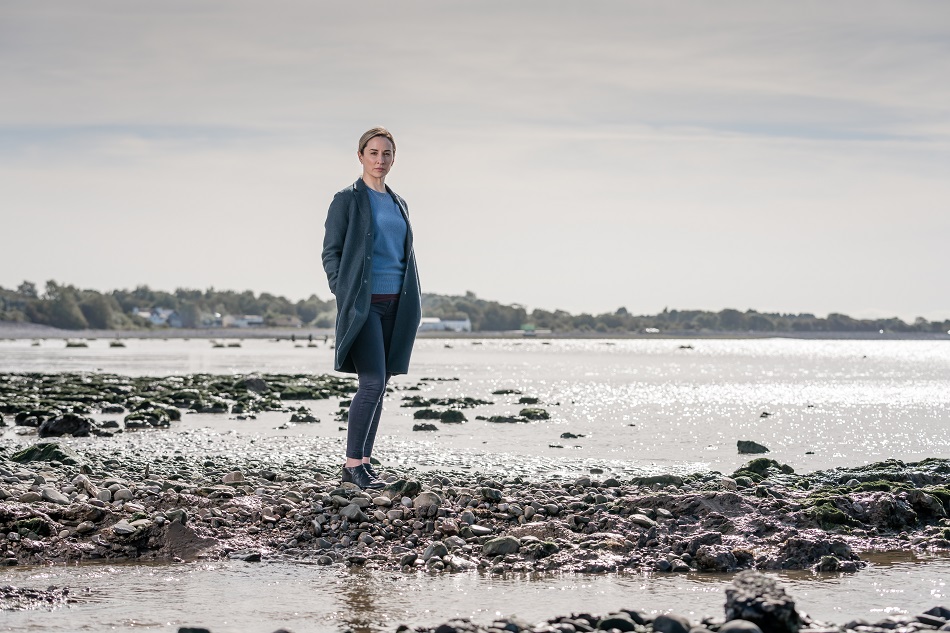 The Bay, Series 2
In January, BritBox brought us the second season of The Bay, which sees DC Lisa Armstrong (Morven Christie of Grantchester fame) assisting with a gruesome murder case. She's now taking orders from a previously lower-ranked colleague, and life is complicated by the arrival of a familiar face from her past.
Those who enjoyed the show will be pleased to know it will return for a third season – but unfortunately, Morven Christie won't be coming back.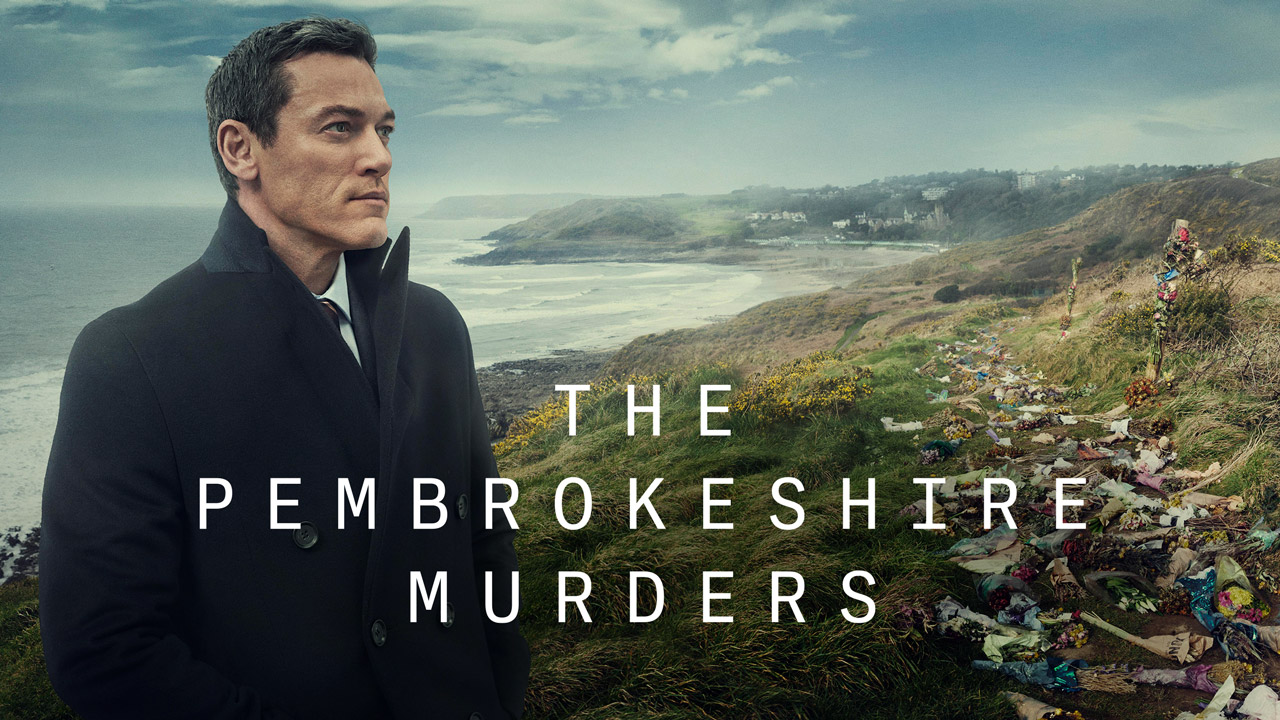 The Pembrokeshire Murders
February saw the addition of The Pembrokeshire Murders on BritBox. Much like Manhunt over on Acorn TV, this true crime cold case drama puts the focus on the investigative work, rather than glorifying the criminal.
In 2006, newly-promoted DS Steve Wilkins decided to re-open an unsolved double murder from the 1980s. Using newly-developed forensic techniques, he and his team were able to connect the murders to a string of burglaries. With the perpetrator of those burglaries nearing the end of a sentence, they raced against time to keep a serial killer from being released back onto the streets.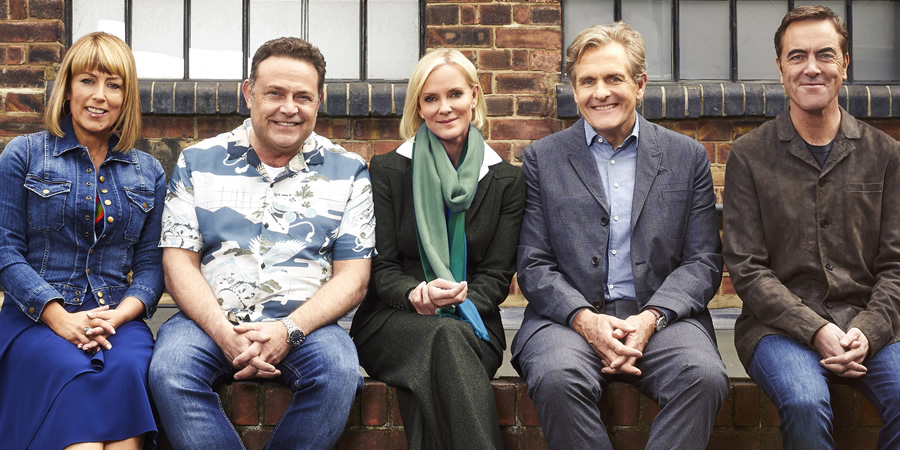 Cold Feet: The New Years, Season 4
In February, BritBox delivered the final season of this well-made reboot of the popular 1990s British dramedy Cold Feet. It sees the cast navigating their 50s/60s and the various life changes that go with that age.
They look ahead at loss, retirement, and empty nests – all while remaining close friends. This is said to be the final "New Years" series, but they haven't ruled out the possibility of a reboot when they reach the next phase in life.
Watch the original series HERE
Watch the "New Years" seasons HERE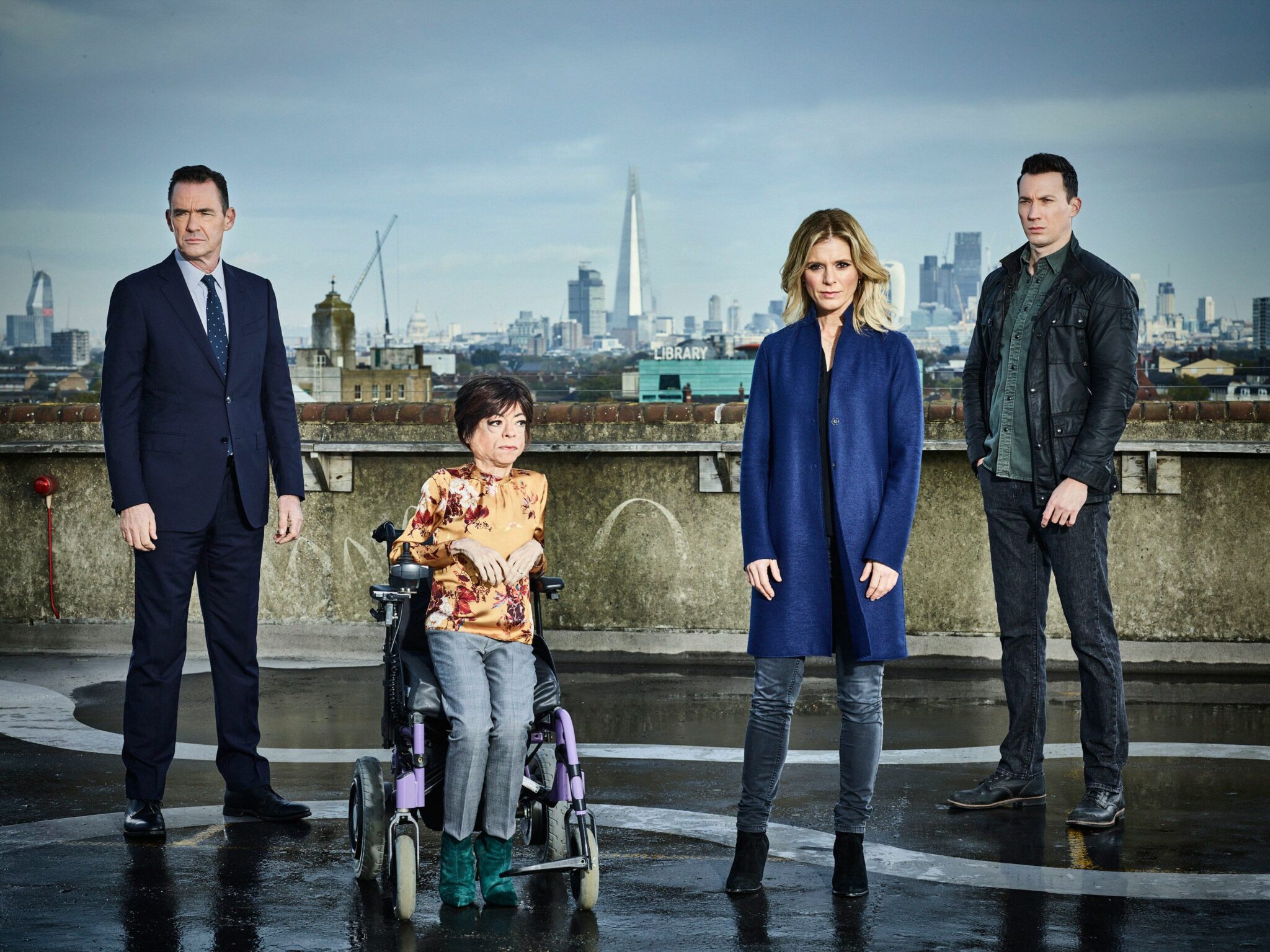 Silent Witness, Seasons 1-21
Though BritBox had long been airing the most recent seasons of this long-running BBC forensic series, it was only in February that they brought all the earlier seasons onto the platform. The series begins with Professor Sam Ryan (Amanda Burton), and Dr. Nikki Alexander (Emilia Fox) takes over in later seasons.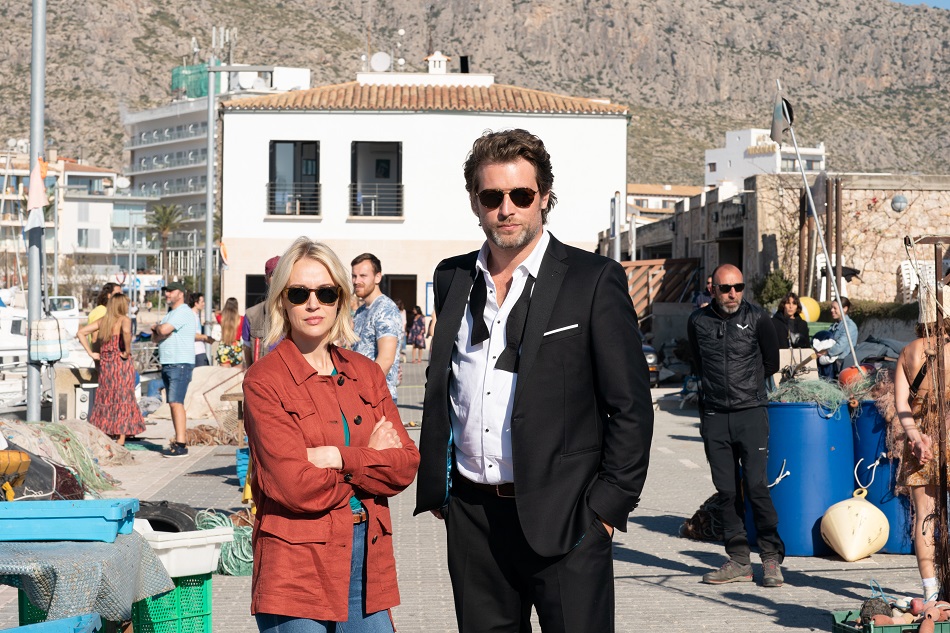 Mallorca Files, Series 2
In March, this odd couple detective series returnws for another 6 45-minute episodes on the island of Mallorca. In Series 2, we see Miranda just beginning to put down roots, while the two detectives get more comfortable with their professional partnership.
There's been no official confirmation about whether a third season will happen, but creator Dan Sefton (Good Karma Hospital) has seemed optimistic in interviews, commenting that they might need to wait a bit due to the challenges of pandemic filming and the travel associated with the production.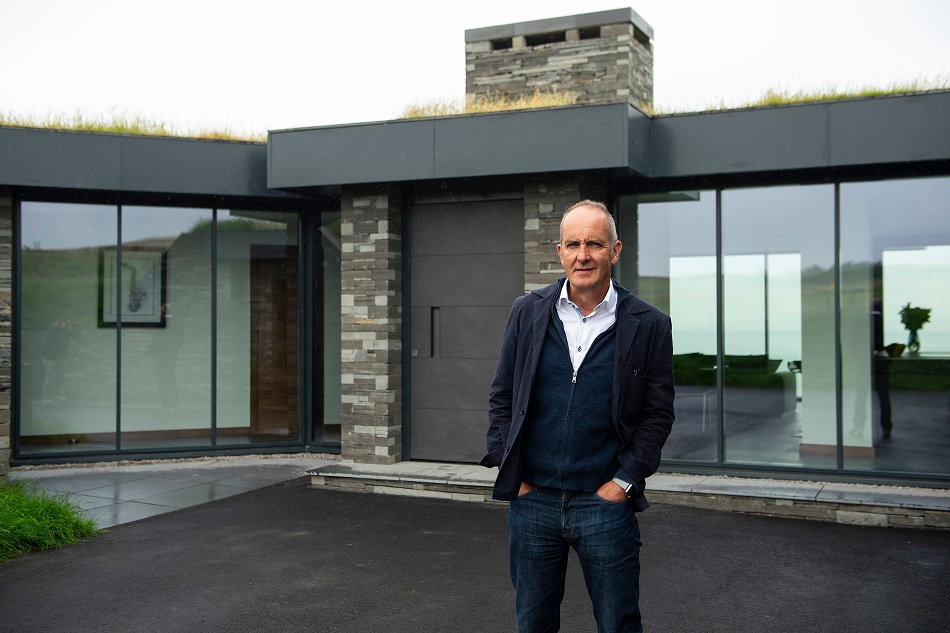 Grand Designs, Series 16-18
In March, BritBox added a few seasons of this aspirational reality series which allows viewers to follow along as homeowners attempt wildly ambitious, luxurious home renovations and conversions. As the long and complicated projects wear on, the early optimism and enthusiasm is often replaced by relationship and budgetary problems.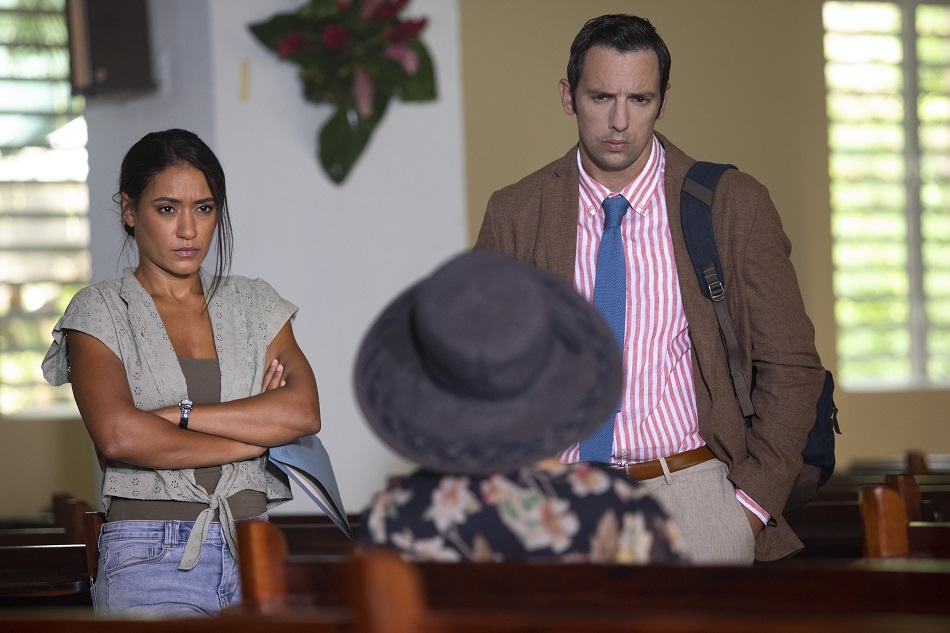 Death in Paradise, Series 10
In April, BritBox gave us the tenth season of this fun light mystery series. Set on the sunny Caribbean island of Saint Marie, the latest season sees DI Neville Parker (Ralf Little) settling into his role. They went all out for the tenth anniversary, including the shock return of a familiar face – along with JP's new twins and grave danger for Catherine.
In December, they also added the first-ever Death in Paradise Christmas special (listed as Season 11, Episode 1).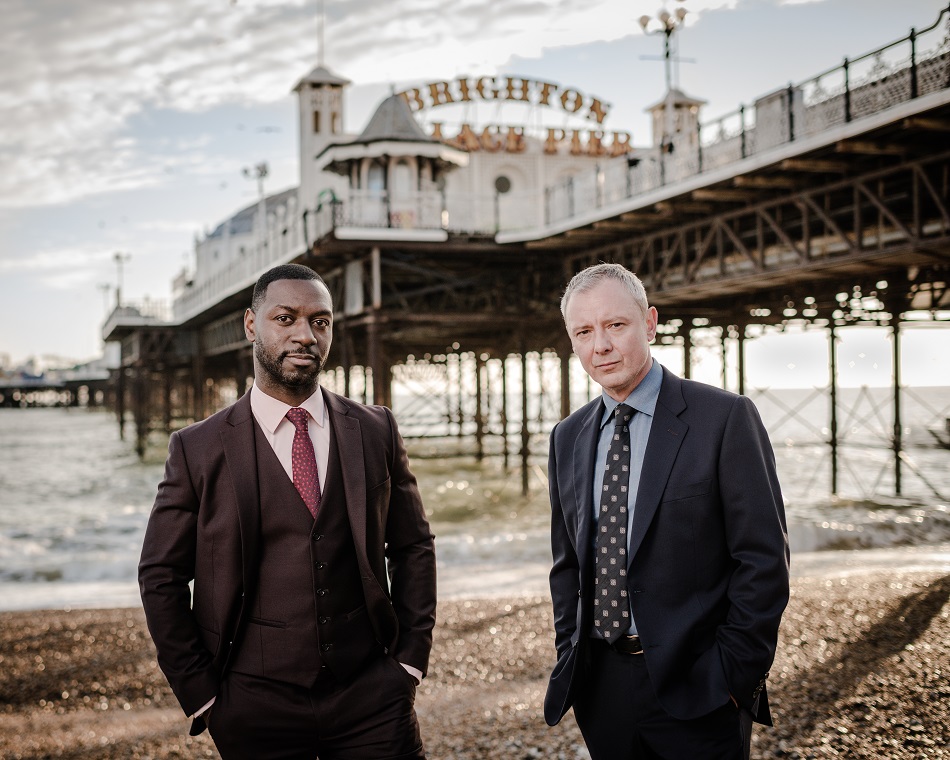 Grace
Based on Peter James' Roy Grace series, John Simm stars in this thriller about a talented but troubled DS who's given his life to the job. The series was adapted for television by Endeavour screenwriter Russell Lewis.
When the series opens, DS Grace is struggling with both his career and his personal life. His beloved wife has disappeared without a trace, and after an incident at work, he's been relegated to cold cases. Still, a co-worker sees he has a lot to offer and brings him on to help with a puzzling case.
The first season has two feature-length episodes, and a second season is in the works.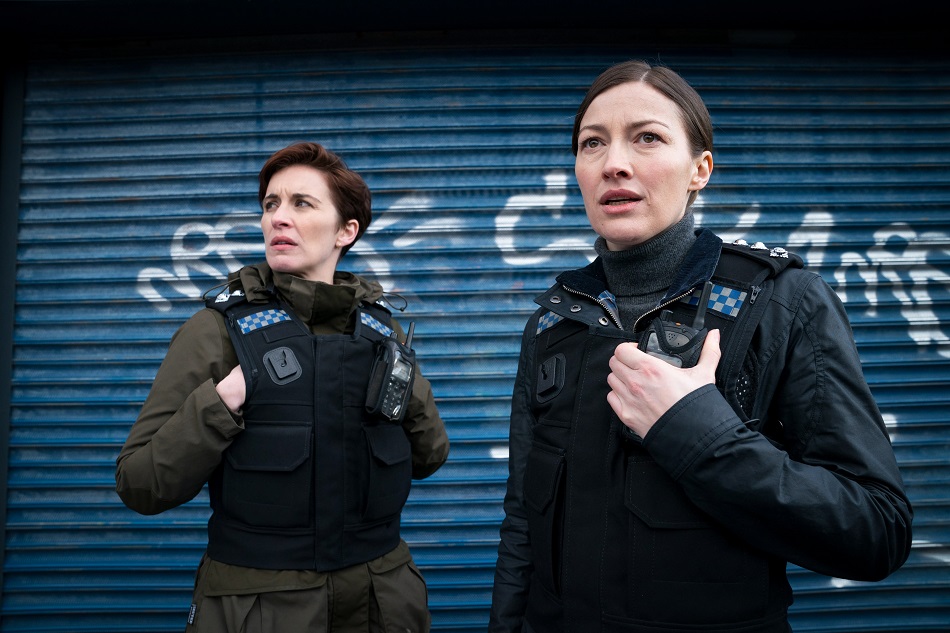 Line of Duty, Series 6
This popular thriller returned to BritBox for their latest series, disappointing quite a few fans who's been following it over at Acorn TV. Line of Duty follows the fictional police anti-corruption unit AC-12 as they pursue questionable officers among their ranks.
This time, they probe the unconventional conduct of DCI Joana Davidson (Kelly MacDonald, The Victim) to find out whether she's holding back on a high-profile murder investigation.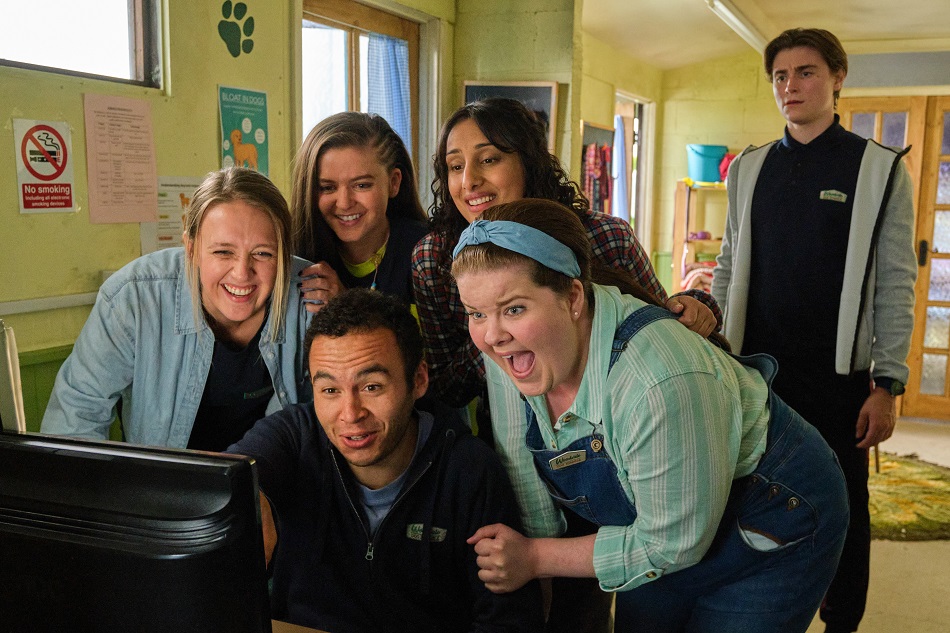 The Syndicate: Double or Nothing
After a six-year absence, Kay Mellor's hit show returned for a fourth series (which BritBox added in June). Each series features a different group of people who've been playing the lottery together (a "syndicate") and end up winning.
While some good things come of that, it often turns rather dark – something that's true even in real life, given that a great many lottery winners end up wishing they'd never won. Lottery winners are actually more likely than the average person to declare bankruptcy, and many say their winnings damaged relationships with family and friends. Unearned "windfall" money can have serious consequences, leaving people in a strange no-man's land between old friends who can't afford to keep up and new acquaintances who don't respect the way they came into the money.
Since the seasons for this one are spread out all over the place, we've included links that take you to the appropriate streaming outlet (or DVD) for the series: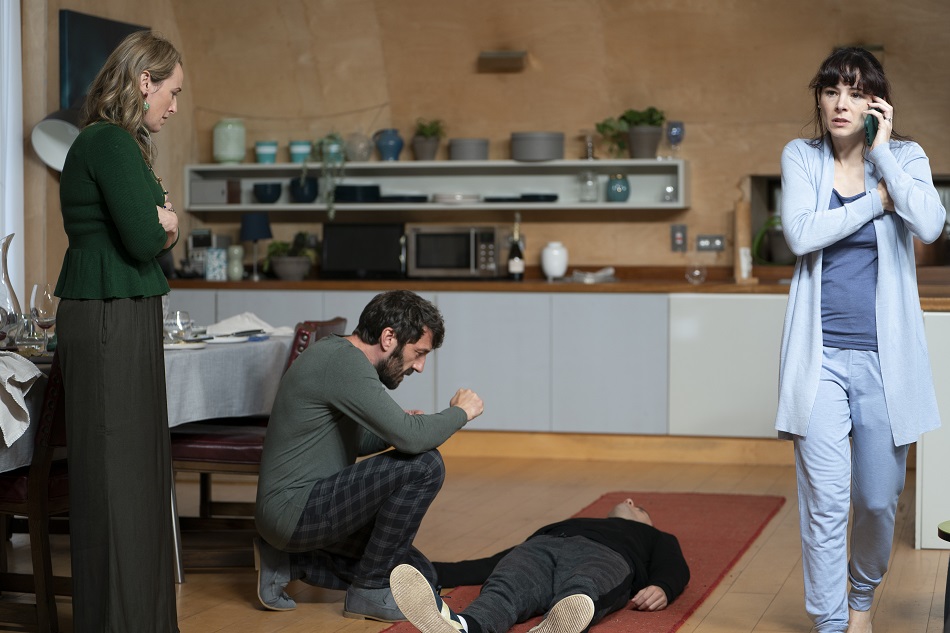 Intruder
Affluent married couple Rebecca and Sam see their idyllic lives destroyed after teenagers Tommy and Syed break into their luxurious coastal home – but all is not as it seems. Elaine Cassidy (No Offence) plays Rebecca, with Tom Meeten (The Ghoul) starring as her husband. Pauline Quirke (Birds of a Feather) plays Bailey, the Family Liaison Officer who gets involved in the ensuing investigation.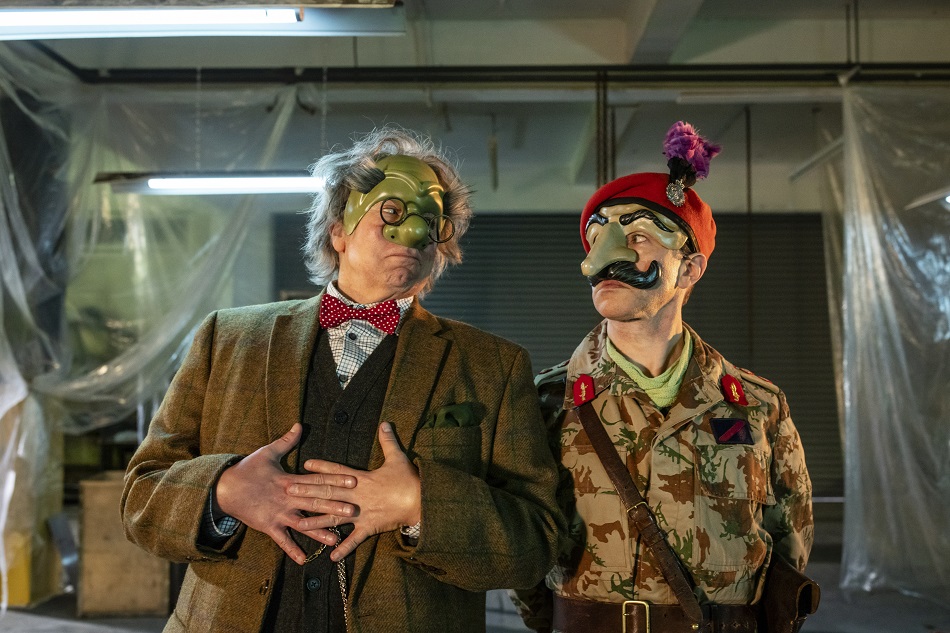 Inside No. 9, Season 6
Dark humor, crime, drama, and horror are showcased in Steve Pemberton and Reece Shearsmith's much-loved anthology series. Every episode incorporates the number nine in some way, so keep an eye out as you watch. The sixth season includes guest appearances from actors like Gemma Whelan (Game of Thrones), Sian Clifford (Fleabag), Adrian Dunbar (Line of Duty), Lindsay Duncan (Black Mirror), Paterson Joseph (Noughts + Crosses, Timeless) and Derek Jacobi (The Last Tango in Halifax).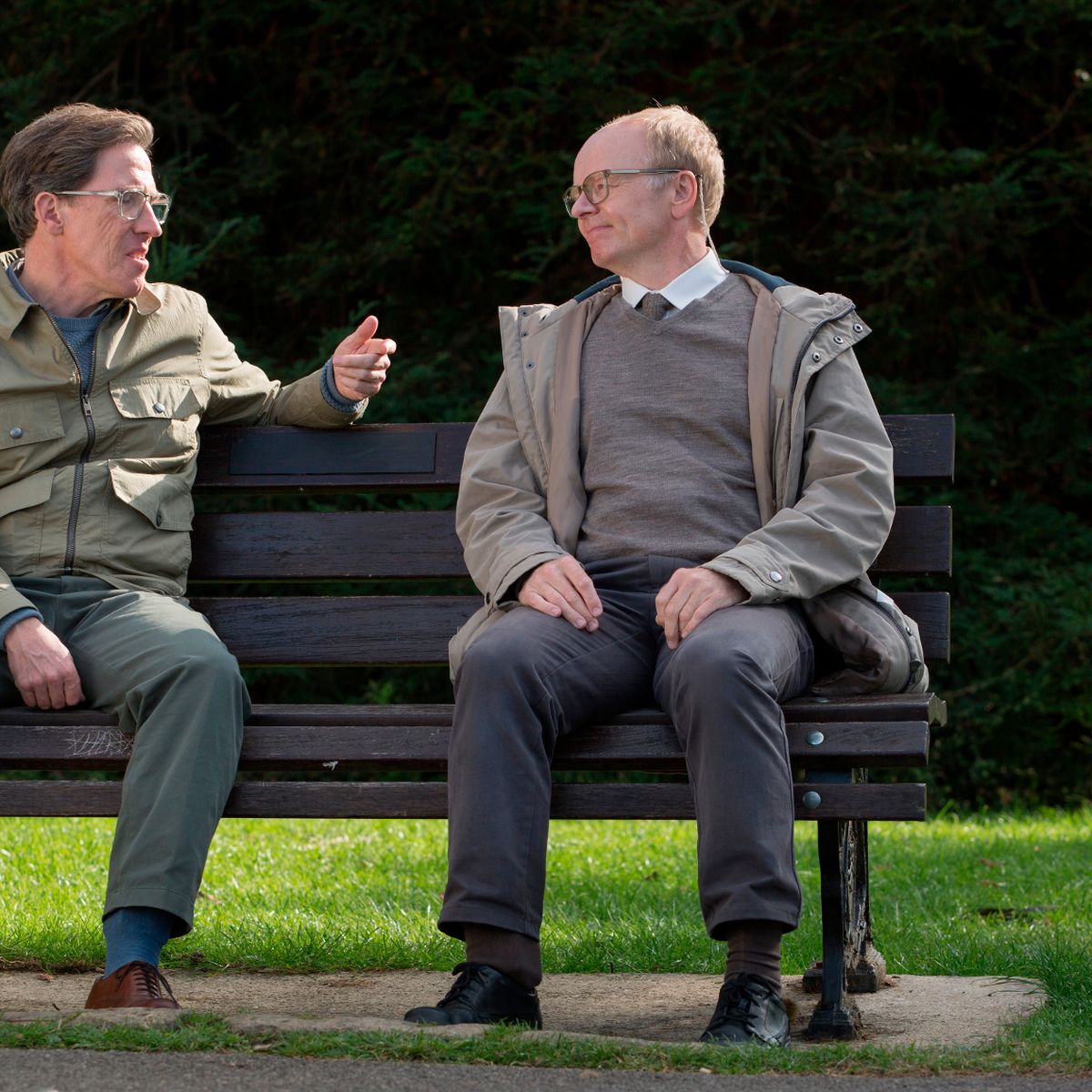 McDonald & Dodds, Series 2
Jason Watkins (Trollied) stars in this delightful semi-cosy mystery series set in the city of Bath. The series follows a mis-matched detective duo consisting of the quirky, middle-aged DS Dodds (Watkins) and DCI McDonald, a younger London transplant with a chip on her shoulder.
Good news for those who've enjoyed the series – season 3 will premiere in 2022 (though there's no official confirmation about when/if BritBox will get the episodes).
Time (2021)
This Jimmy McGovern-penned drama stars Sean Bean (Game of Thrones) and Stephen Graham (Line of Duty) in a powerful depiction of prison life. Bean plays Mark Cobden, a husband and father who is responsible for the death of an innocent man. Though his guilt leads him to welcome the prison sentence, he's not as hardened as his fellow inmates, and he struggles to survive in the understaffed facility. Graham plays the dedicated prison officer who does his best to protect those under this care.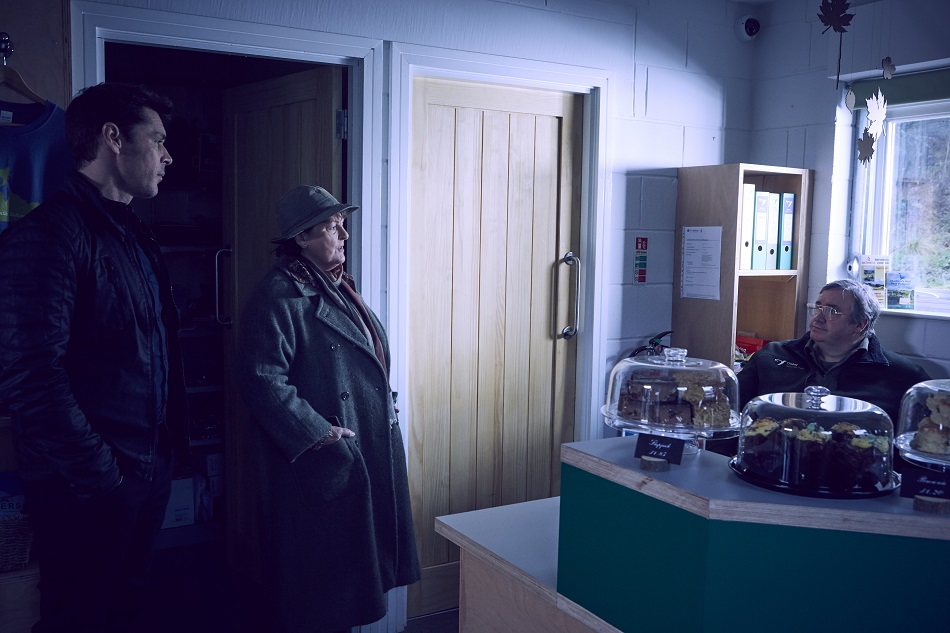 Vera, Series 11 – Part 1
Brenda Blethyn returned as DCI Vera Stanhope in September, leading her talented team of detectives as they solve murders around Northumberland.
Due to the pandemic, the season and filming were delayed and broken up a bit. This first part of series 11 had two feature-length episodes, and more will follow on BritBox in January 2022.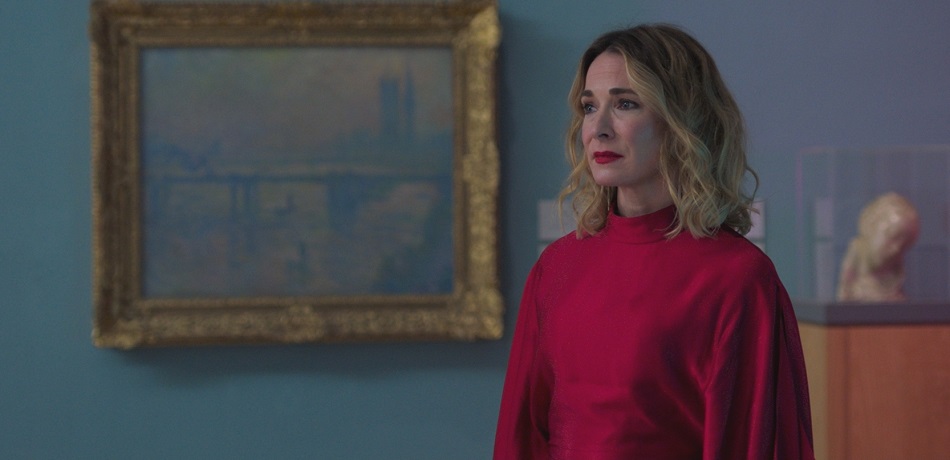 The Museum (Yr Amgueddfa)
This Welsh thriller follows Della Howells (Nia Roberts, The Crown), a married historian who's finally secured the top position at the Museum of Wales. Unfortunately, her charmed life begins on a downward spiral when she has an affair with a mysterious young stranger. Before too long, she finds herself closer than she wants to be to Cardiff's criminal underworld.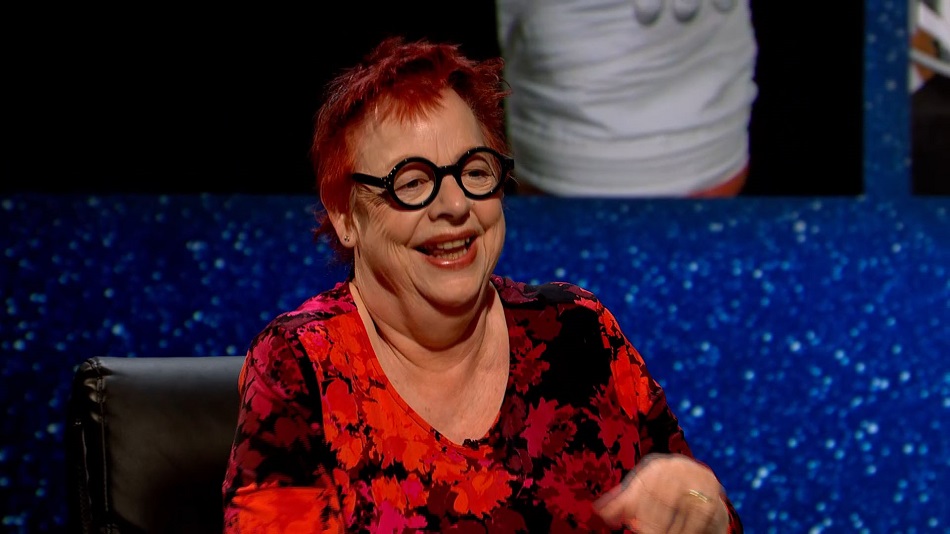 QI, Series S
In September, BritBox brought us another season of the popular quiz/panel series in which the most interesting answers score the points. Sandi Toksvig continues to host alongside Alan Davies and a team of celebrity guest stars.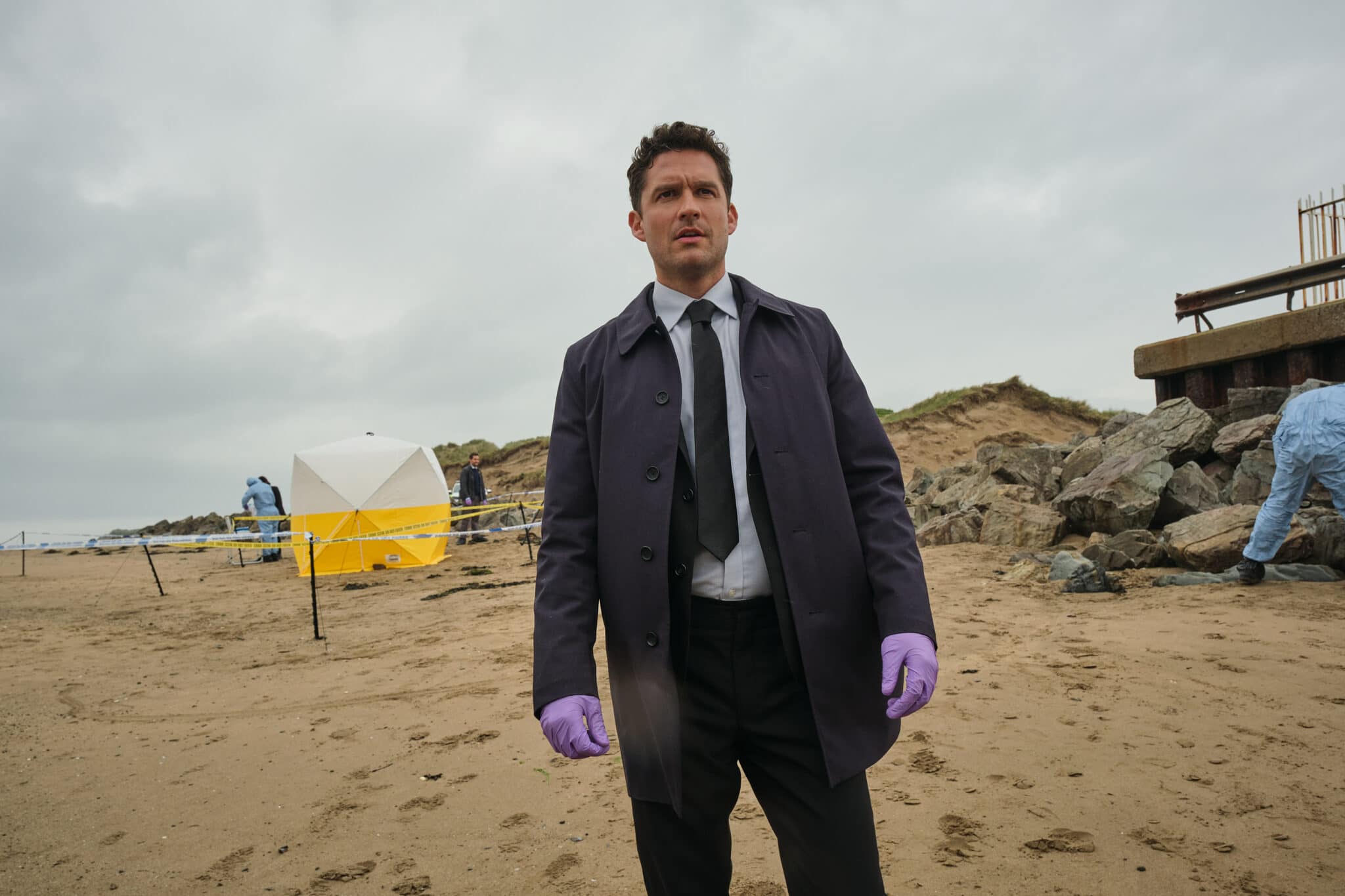 In late October, BritBox brought us the first season of the new Ann Cleeves crime drama The Long Call. The series follows Detective Matthew Venn, a troubled gay detective who's recently returned to live in North Devon with his husband Jonathan. Unlike the more brash, confident detectives, Venn is a man scarred by religious extremism, with hefty doses of anger and self-doubt.
The first season sees him settling into the area, solving a case near his late father's unusual religious community, and getting to know his new partner.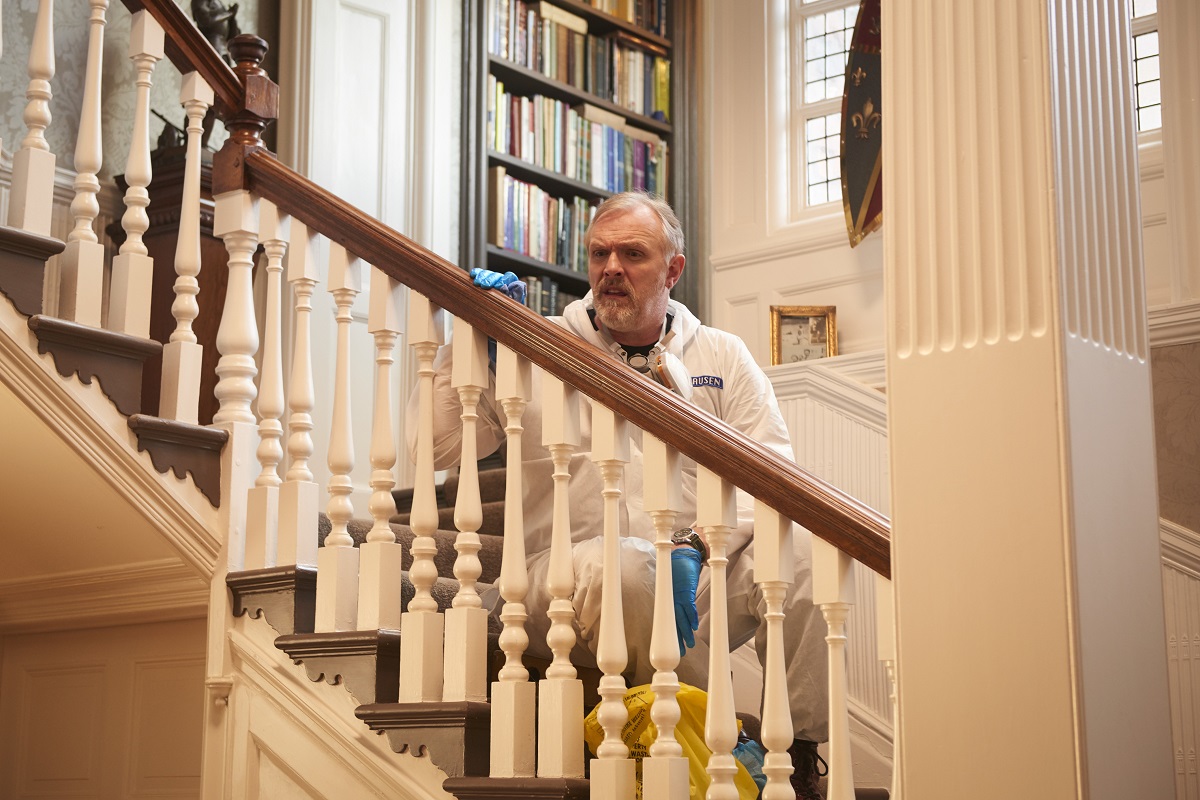 The Cleaner (2021 UK Adaptation)
Greg Davies (The Inbetweeners) stars in this British adaptation of a hit German comedy, Crime Scene Cleaner (Der Tatortreiniger in the original German). In it, Davies plays Wicky, a crime scene cleaner who helps restore homes and properties to their original state after horrible crimes have occurred. Along the way, he comes into contact with people who own the properties, those who knew the victims – and sometimes the criminals themselves.
Season 1 includes well-known guest stars like David Mitchell (Peep Show) and Helena Bonham Carter (The Crown).
Watch the British version HERE
Watch the original German series HERE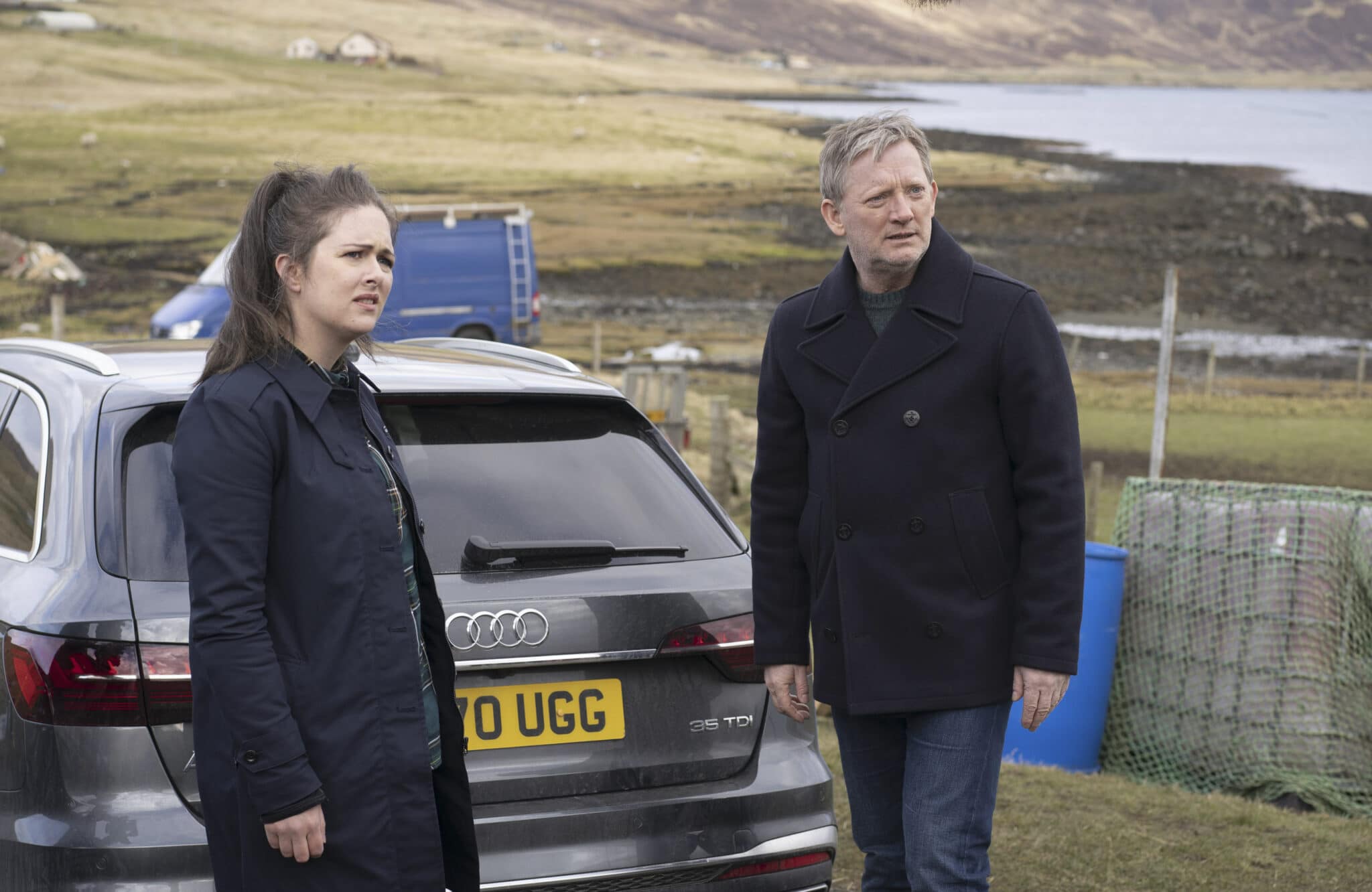 Shetland, Season 6
DI Jimmy Perez is back for another season of murder and mystery in the remote Shetland Islands of Scotland. This hit series is based on the novels of Ann Cleeves.
Watch it HERE. Keep in mind, if you watch via BritBox on Amazon, they combine seasons 1 and 2. All episodes are there.
You may also enjoy:
The Best Older Shows to Arrive on BritBox in 2021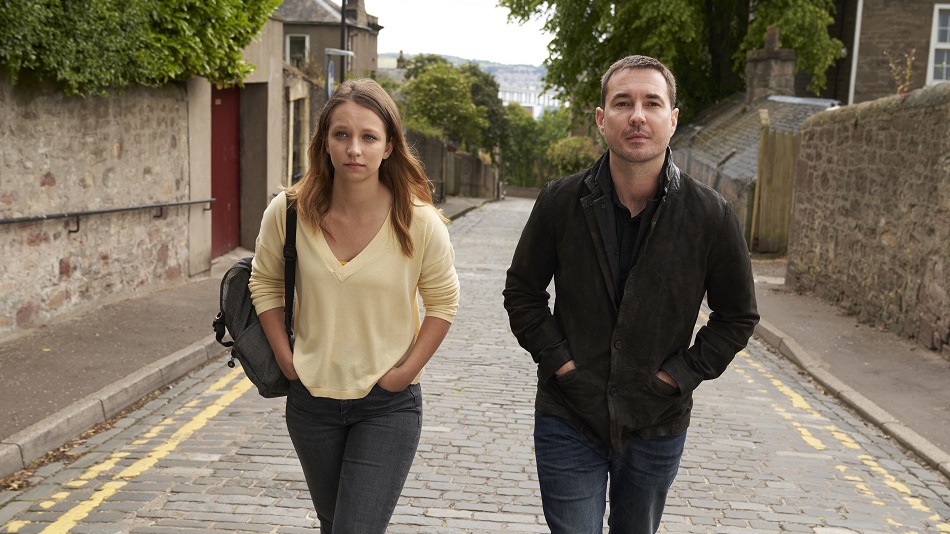 Traces, Series 1
In January, BritBox added this 2019 Scottish series based on an original idea by crime novelist Val McDermid. New chemistry graduate Emma Hodges begins work at The Scottish Institute of Forensic Science and Anatomy, but when she joins an online course to build professional skills, she notices the case is eerily familiar. It's the case of how her mother's body was found eighteen years earlier.
Along with her new bosses and a committed detective, Emma begins following up the clues – leading her right into the middle of a live investigation. Stars include Molly Windsor (Three Girls), Laura Fraser (Breaking Bad), Martin Compston (Line of Duty), and Jennifer Spence (The Bletchley Circle: San Francisco).
If you loved Traces, you'll be pleased to know a second season is on the way in 2022. In the meantime, you can check out other Scottish shows below:
Benidorm, Series 6-10
Benidorm is not for everyone. In January, BritBox gave us another 5 seasons of this unapologetically tacky sitcom about Brits on cheap package holidays in Spain.
For those who've not seen the series before, it follows a rotating group of holidaymakers each year as they leave the dreary UK to revisit their favourite all-inclusive resort in Benidorm. While some of the families and characters stick around for several seasons, others appear just once or twice – but the resort is always the same.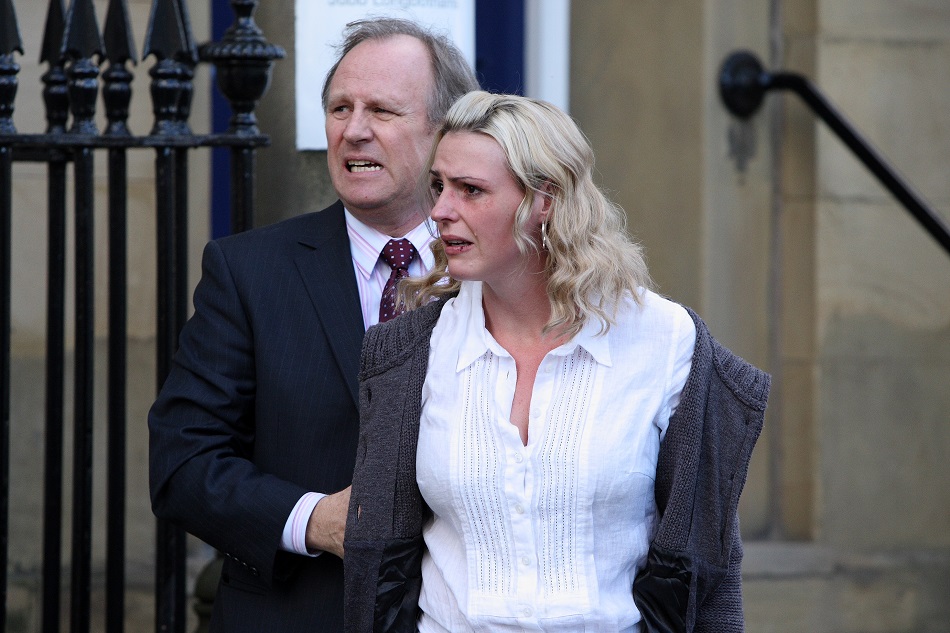 Unforgiven
Peter Davison (The Last Detective) and Suranne Jones (Scott & Bailey) star in this series about a woman released from prison after serving 15 years for the murder of two police officers. Having spent half her life in jail, Ruth must build a new life for herself in spite of the damage she's done. Siobhan Finneran (Downton Abbey), Jemma Redgrave (Cold Blood), and Douglas Hodge (MI-5) also appear in this thriller.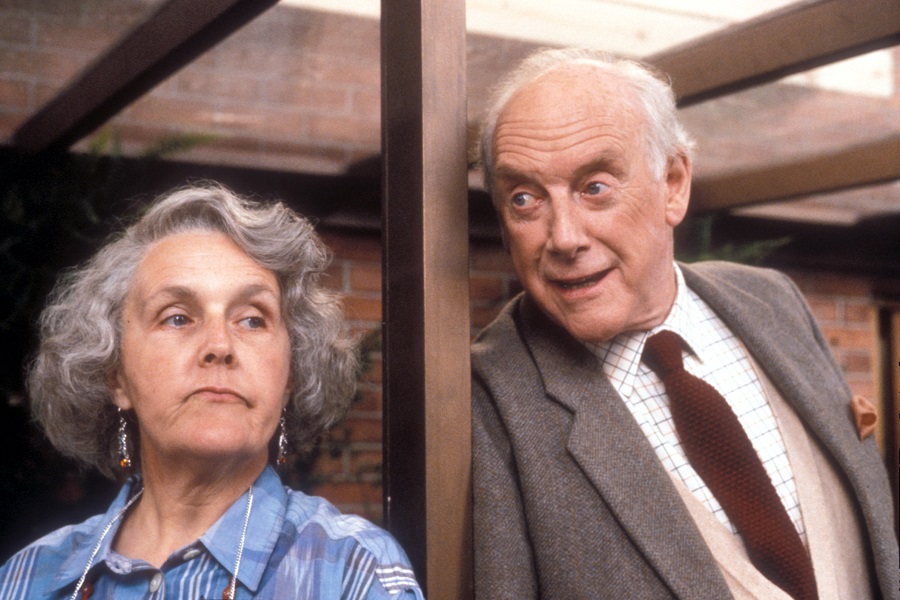 Waiting for God, Series 4-5
In February, BritBox added the final seasons of this delightful retro Britcom. Though the series is relatively old, the humour is as funny as ever. It's a must-watch classic series on the same level as As Time Goes By or Fawlty Towers.
For those not familiar with the series, it follows Stephanie Cole (Doc Martin) and Graham Crowden (Father Brown) as two seniors making trouble in their retirement home. A very young Janine Duvitski (Benidorm) also stars.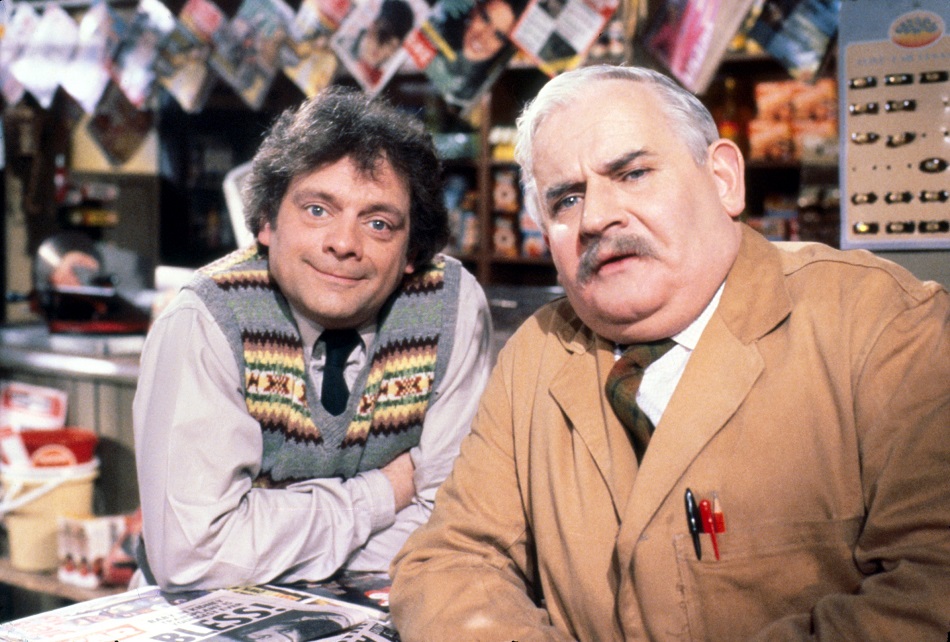 Open All Hours
In March, BritBox added this classic British sitcom to the platform. Though a bit older (it began in 1973), it's another must-watch for any serious British TV fan.
It follows penny-pinching Arkwright (Ronnie Barker, Porridge) as he runs his corner shop, spending much of his time separating customers from their money and keeping his wayward nephew Granville (David Jason, A Touch of Frost) in line. He also finds plenty of time to pursue the lovely nurse Gladys (Lynda Barron, Fat Friends).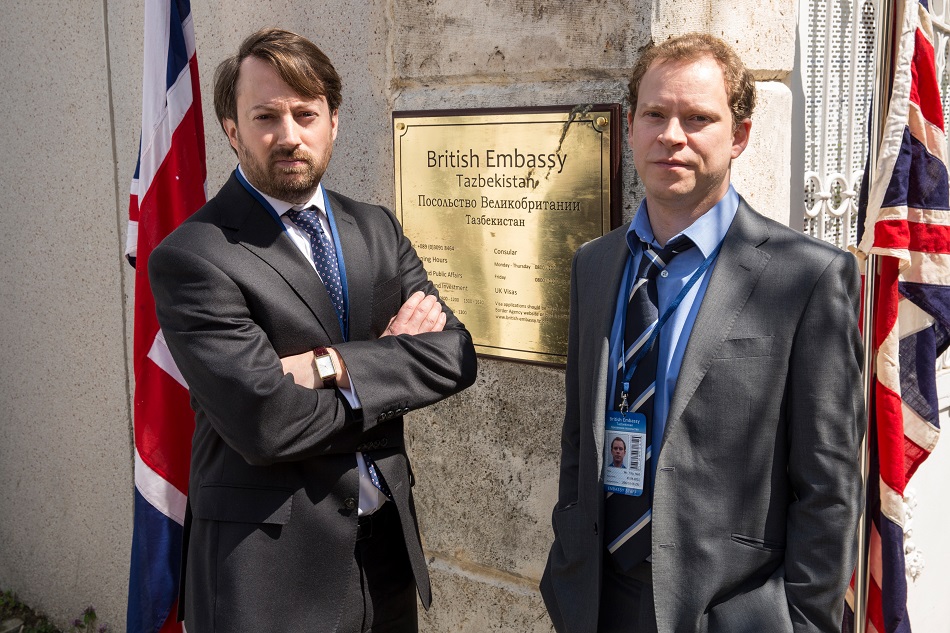 Ambassadors (2013)
In April, BritBox onboarded all available episodes of Ambassadors. David Mitchell and Robert Webb (both of Peep Show and Back) star in this fun dramedy about employees at the fictional Tazbekistan embassy. Robert Webb described it by saying: "It's sort of Yes, Prime Minister meets Spooks (aka MI-5) at a bad disco."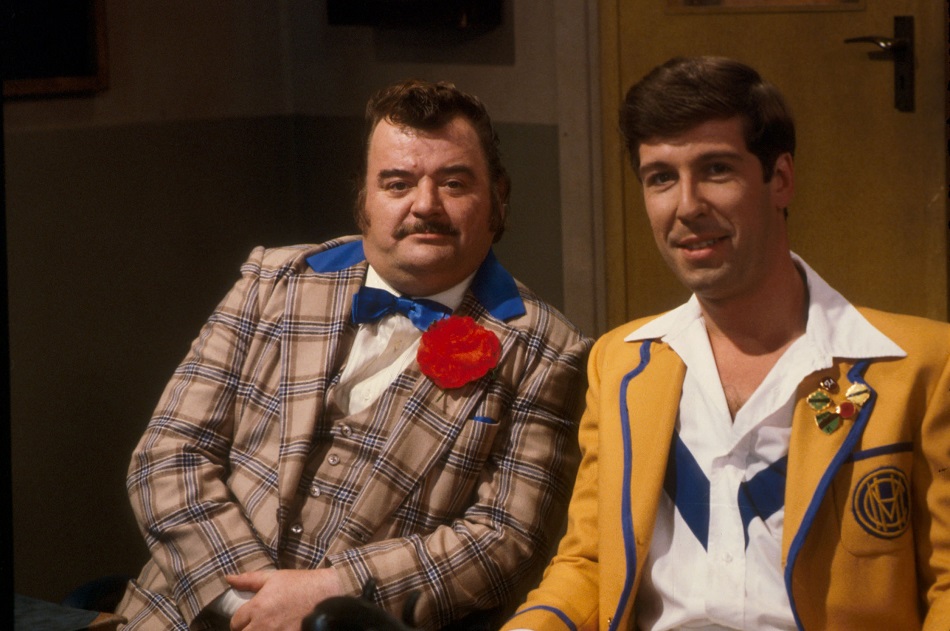 Hi-de-Hi!, Series 1-9 (1980 to 1988)
If you enjoy retro Britcoms, you'll be thrilled to see this period comedy finally making it to an American streaming service. It's set in the late 1950s and early 1960s at Maplins Holiday Camp (similar to the real Butlins), and it follows the activities of the entertainers who work at the camp. Hi-de-Hi! was written by Jimmy Perry and David Croft, the same team who wrote Dad's Army and It Ain't Half Hot Mum.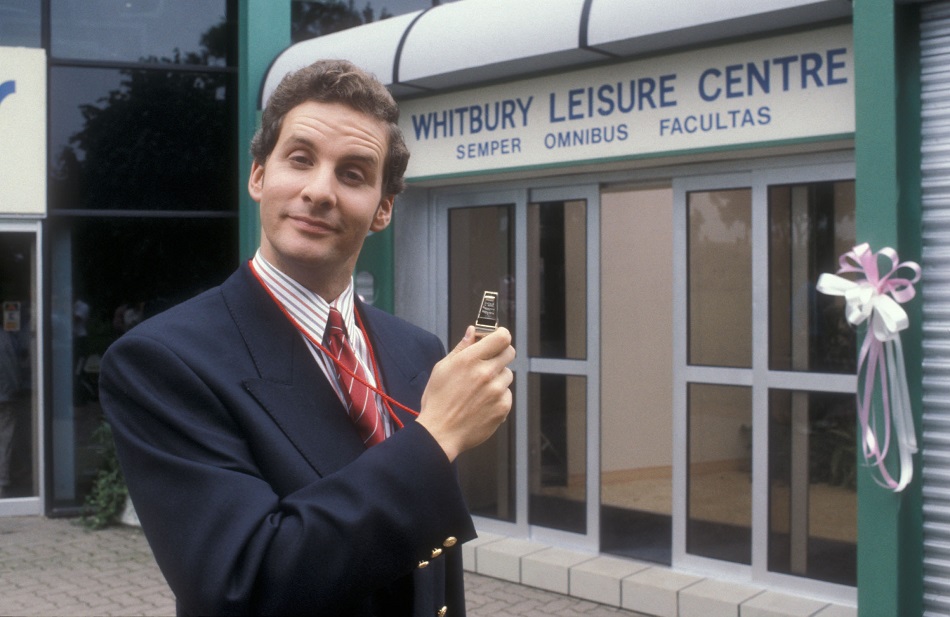 The Brittas Empire, Series 1-6 (1991 to 1997)
This retro Britcom follows Gordon Brittas, the well-intentioned but utterly incompetent manager of the Whitbury New Town Leisure Centre. He never seems to realise that he's the problem, even though it's clear to everyone around him.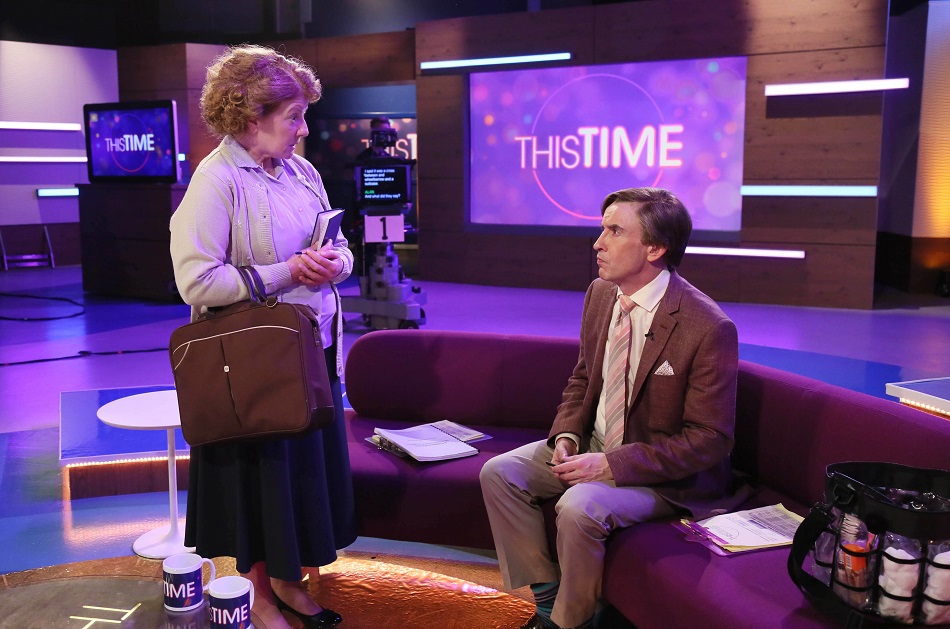 This Time with Alan Partridge, Series 1 (2019)
Steve Coogan (Cruise of the Gods) returns to his role as Alan Partridge, this time after he's been offered the chance to stand in as co-host on a weekday magazine show. In a format where the tone can quickly shift from moving pieces on child soldiers to lighter bits about village fruit and veg competitions, he's wildly out of his depth.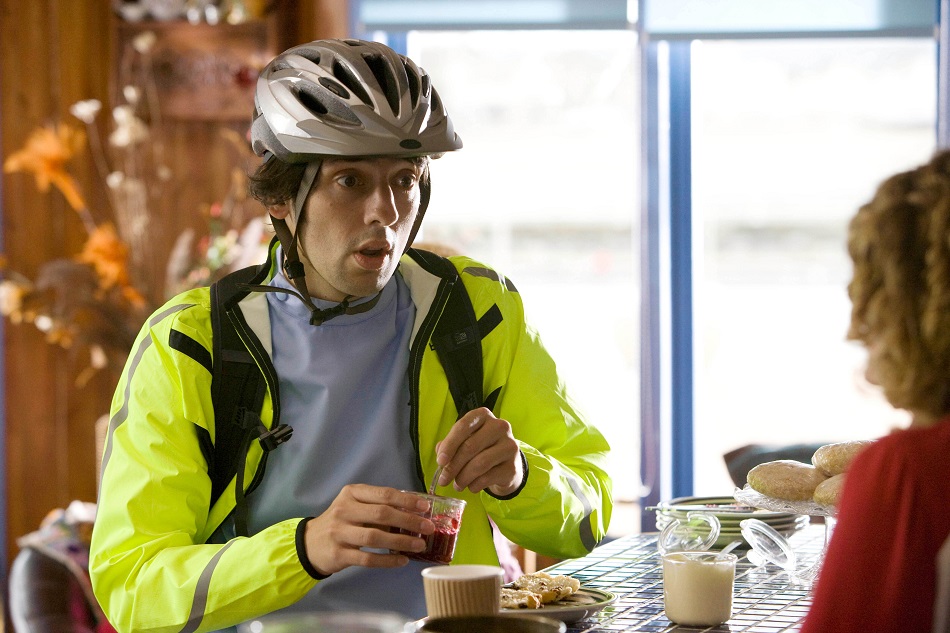 The Cafe
This light, easygoing comedy follows three generations of women who run a seaside cafe in Weston-super-Mare. Though it never made a huge splash, it's packed with talent – including a couple of actors who've gone on to some very well-known roles. The series was written by Michelle Terry and Ralf Little (aka DI Neville Parker on Death in Paradise) – and the two also played starring roles.
In a relatively minor friend role, you'll spot British TV superstar Phoebe Waller-Bridge, better known as the creator and star of Fleabag. Marcia Warren also appears as Alice Dobson, and many will recognise Robert Glenister (star of Hustle and brother of Philip) playing Phil Porter in Series 2.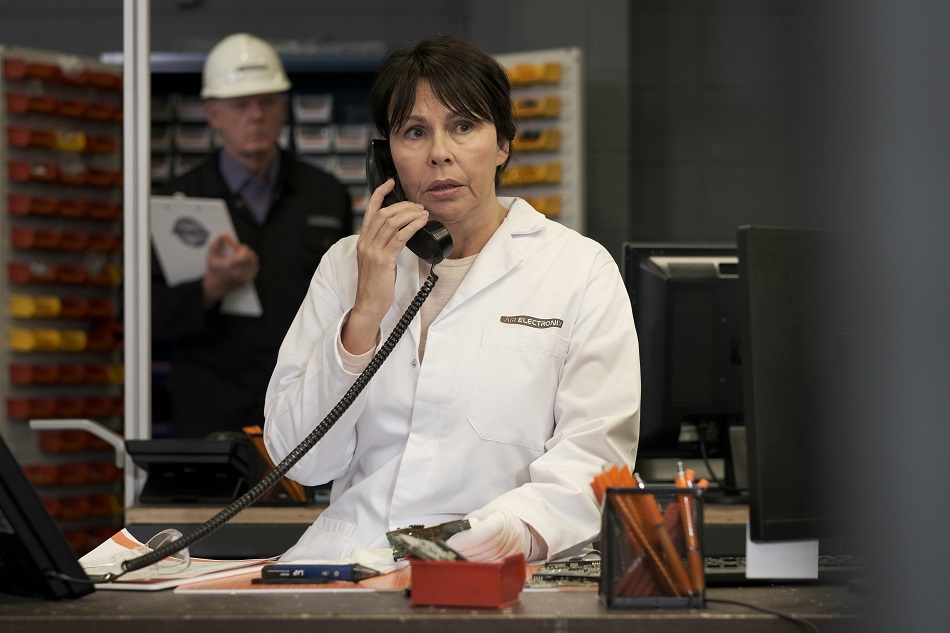 Moving On, Series 11-12
In May, BritBox brought on the last of this popular British anthology series. Though each episode is quite different, they're united because each of them tell stories of characters who've reached a turning point in life.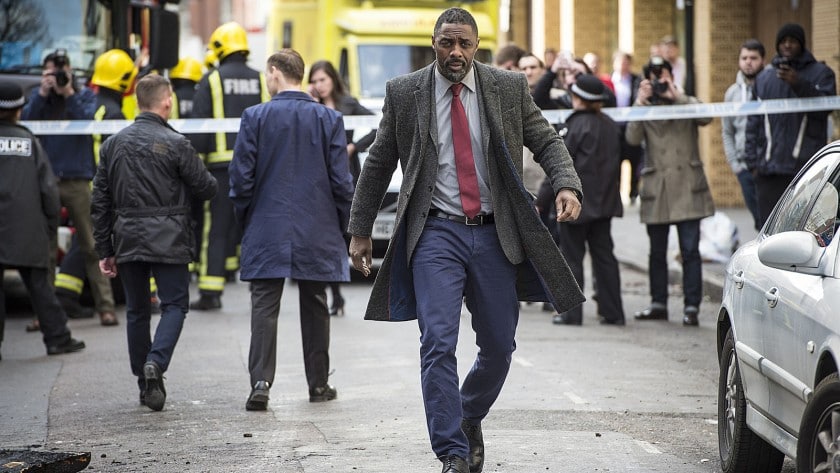 Luther
Though Luther's been around for years on a number of different streaming services, it's a modern classic that came to BritBox in July. Idris Elba stars as a brilliant London detective who frequently gets into trouble because of his passion for the job – and his own unique moral code. Ruth Wilson stars as Alice, Luther's archenemy and confidant.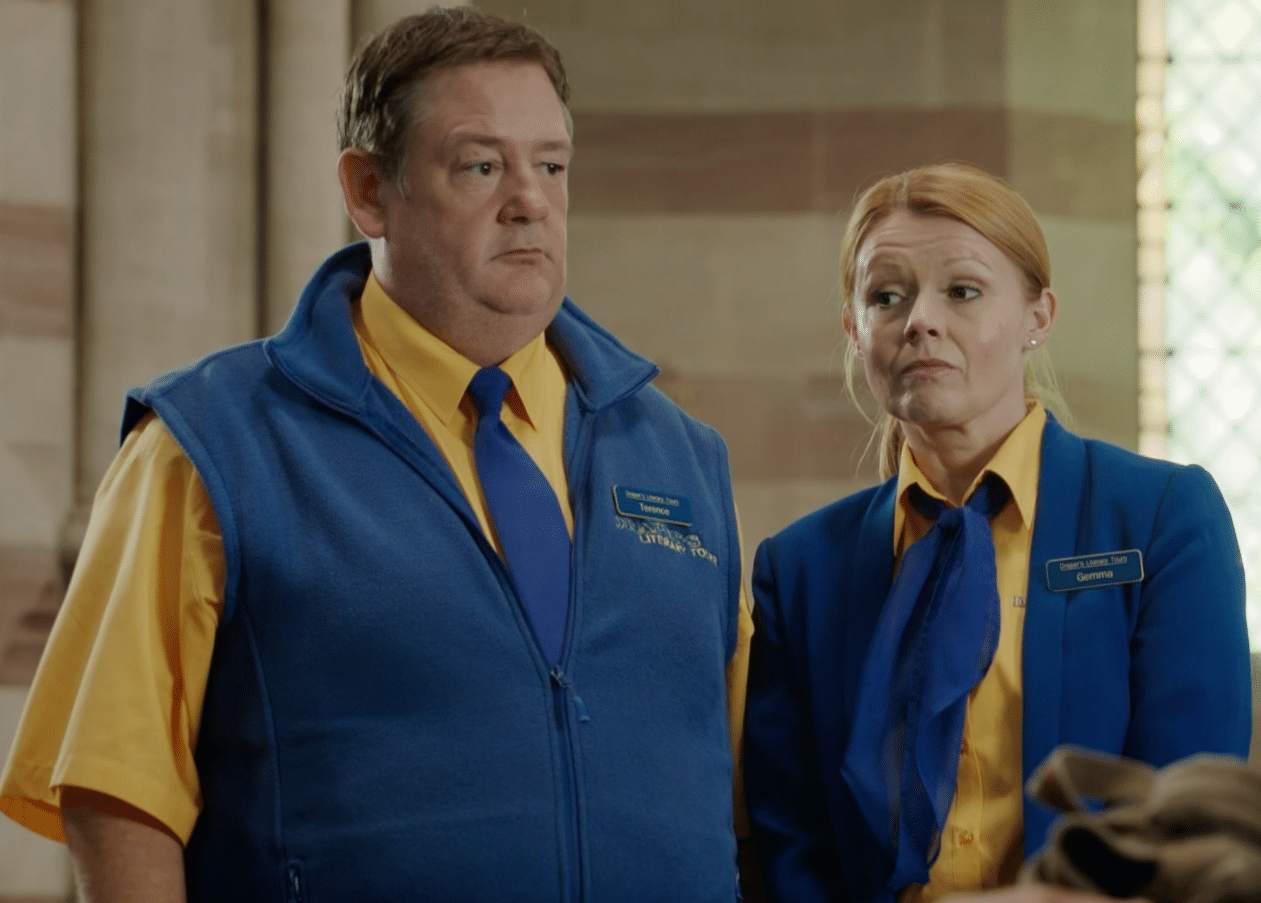 Murder on the Blackpool Express (2017), Death on the Tyne (2018), and Dial M for Middlesbrough (2019)
When a coach driver and tour guide see their passengers start dying off, they realise there's a killer in their midst. Johnny Vegas (Benidorm) and Sian Gibson (Peter Kay's Car Share) star in this series of spoof-y, Agatha Christie-inspired films that came to BritBox in July 2021.
Fans of the three films will be delighted to know the two have returned for a miniseries, Murder, They Hope, in which the two have given up their jobs to become full-time private investigators. It aired in 2021 in the UK, and there's currently no official word on when/where you'll be able to watch it in the US.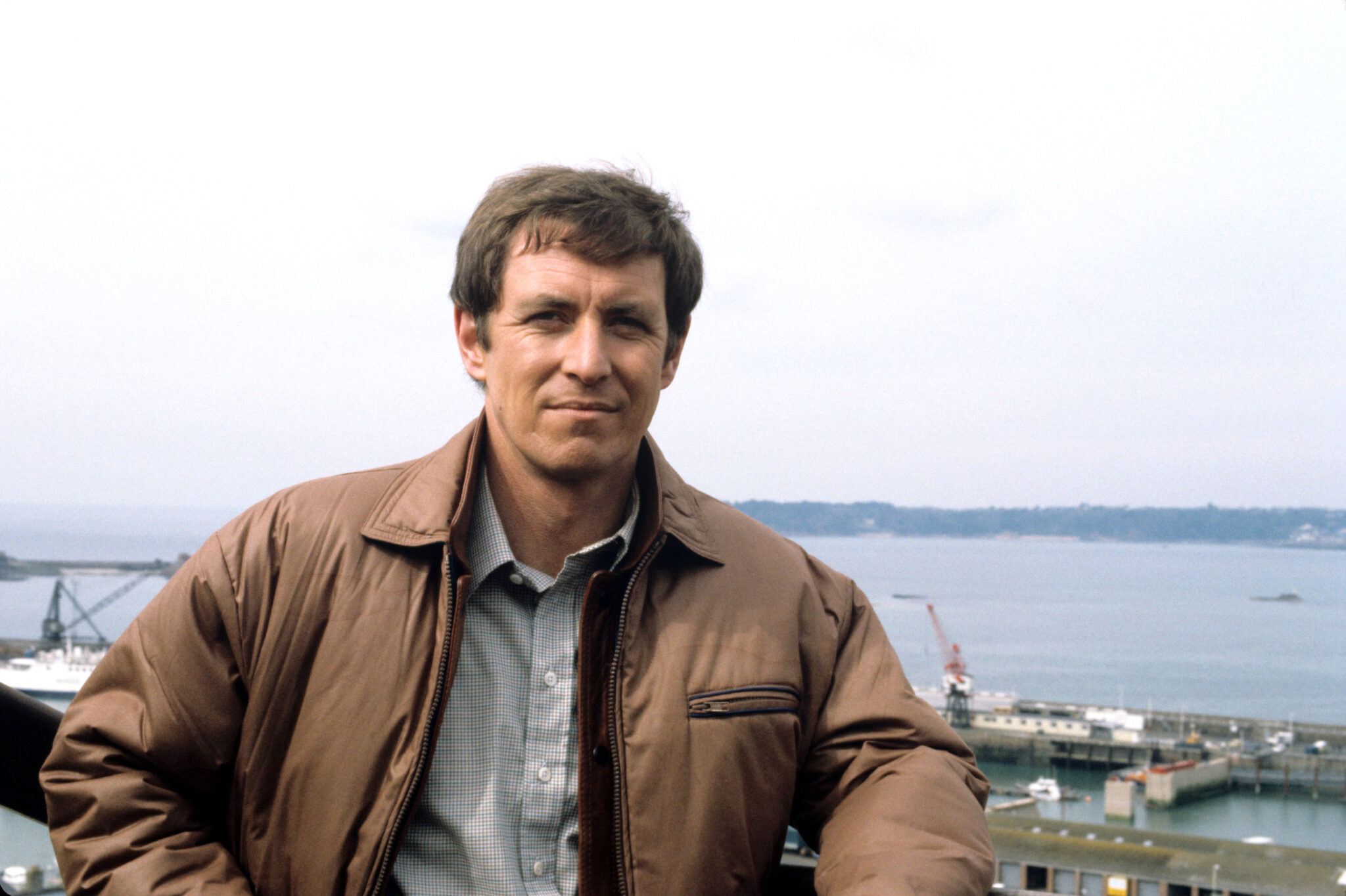 Bergerac (1981 to 1991)
Yet another classic brought over to BritBox in 2021, Bergerac sees John Nettles playing an alcoholic detective in Jersey with his own way of doing things. He's destroyed his career and marriage, but he manages to prove his worth at the Bureau des Étrangers after returning from a few months off.
You may also be interested to know that John Nettles is a big fan of Jersey and local history. He's even written a book, Jewels and Jackboots: Hitler's British Isles, the German Occupation of the British Channel Islands, which you can get on Kindle. Even more interesting? Nettles' daughter Emma was a real-life Jersey police officer.
You may also enjoy: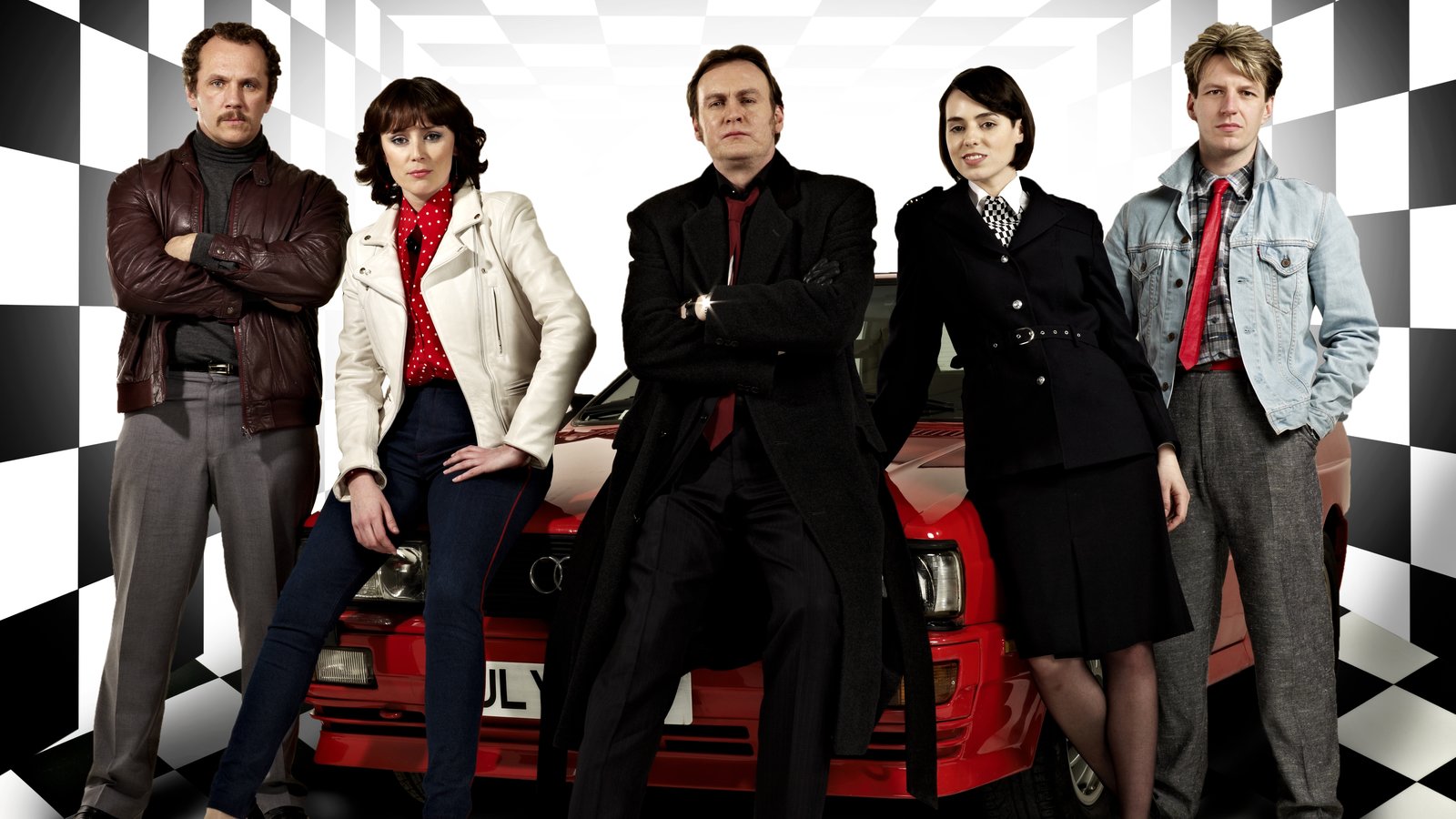 Ashes to Ashes (2008 to 2010)
If you loved the British crime drama/fantasy Life on Mars (also on BritBox), you'll almost definitely want to check out this follow-up series. It sees DCI Gene Hunt (Philip Glenister) working alongside DI Alex Drake (Keeley Hawes) in the 1980s.
Like Sam Tyler in Life on Mars, Drake has been pulled from the modern world, only to awaken in a time where her job is much, much harder due to societal attitudes towards female cops.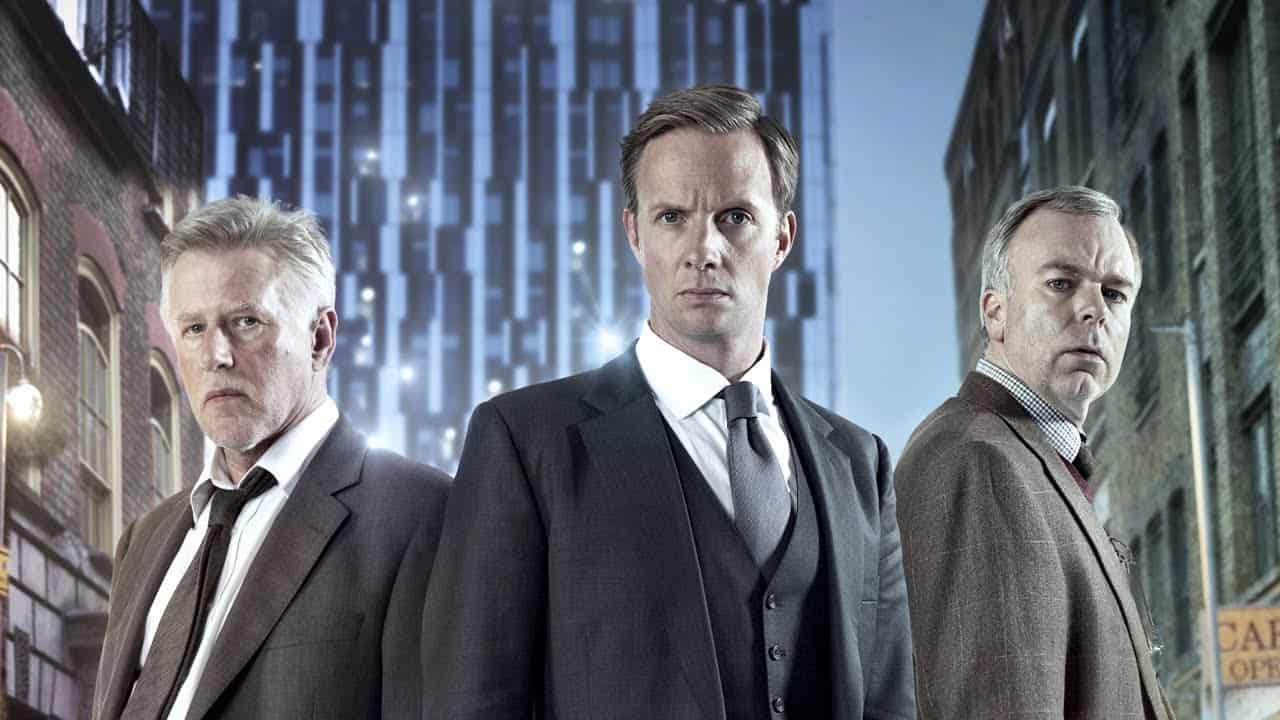 Whitechapel
A murderer stalks the night in Whitechapel, picking off vulnerable women and leaving them brutally butchered. The locals love and fear and the police remain clueless with seemingly no motive, evidence or hope of catching this barbaric killer. But this is not the 19th century in the time of Jack the Ripper, this is now.
The case is assigned to DI Chandler, a novice in murder cases and an expert in the politics of policing. Unfortunately, his fellow officers are anything but. Among these officers is DS Miles, the archetypal cynical, seen-it-all detective. After receiving a tip, DI Chandler realizes that this modern-day killer is copying the infamous Whitechapel murders down to the very last detail. Can Chandler and his fellow officers solve what was failed to do over 100 years before?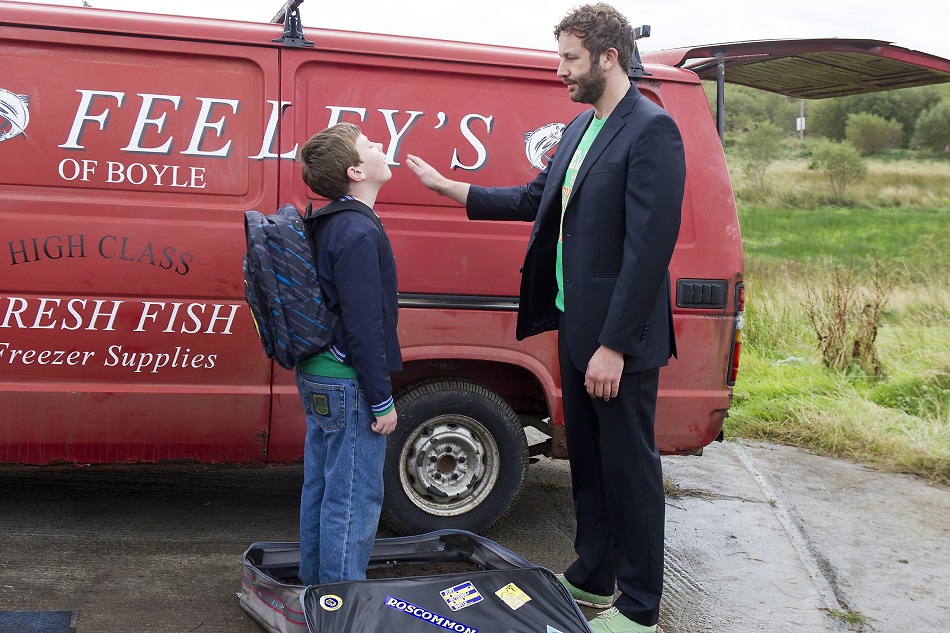 Moone Boy
Set in the late 1980s and early 1990s, this period comedy follows a young boy coping with life in a small Irish town, thanks to the help of his imaginary friend. Chris O'Dowd (The IT Crowd) stars.
August 13th Premieres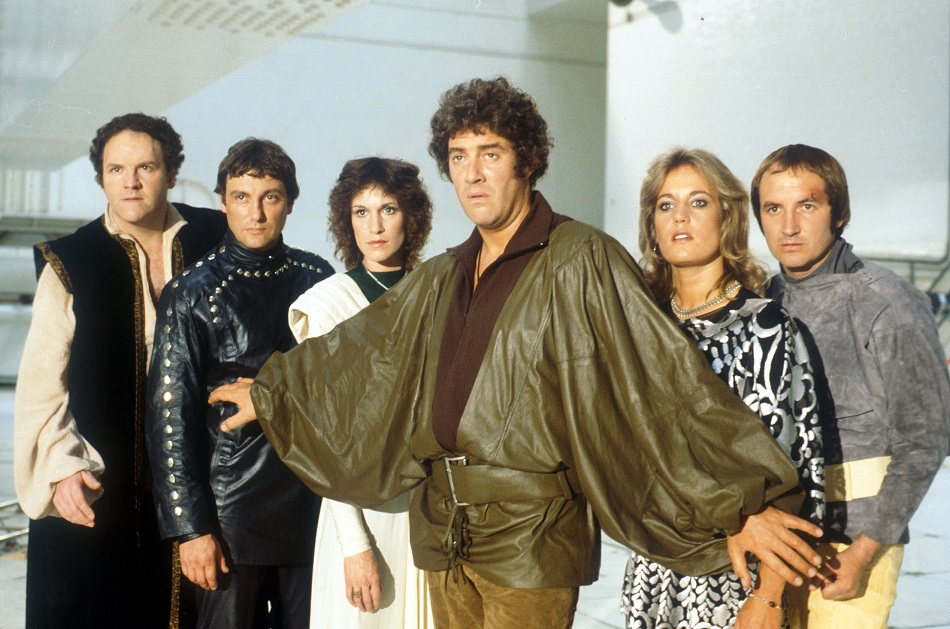 Blake's 7
Set in the far future, this British sci-fi classic follows Roj Blake (Gareth Thomas) and his band of rebels as they fight against the totalitarian Terran Federation. The series was created by Terry Nation, the same man who created the Daleks of Doctor Who fame.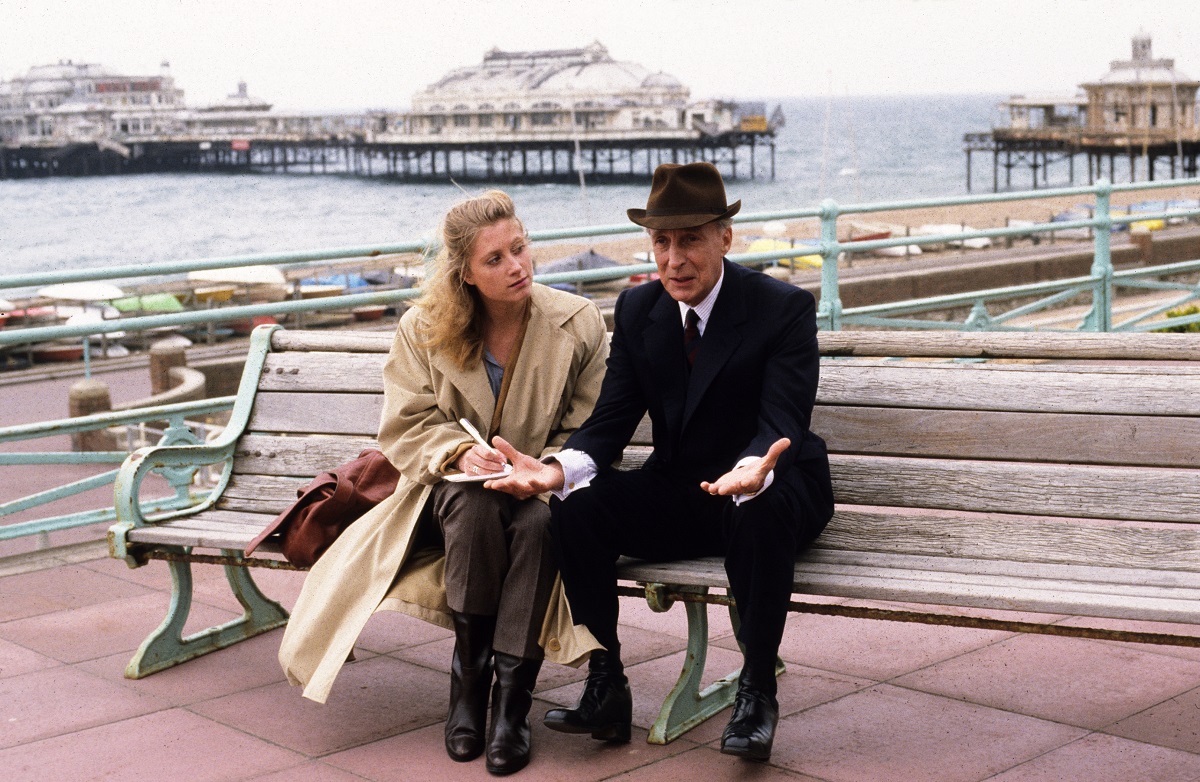 House of Cards Trilogy
Before it was an American series, House of Cards was a British series by Andrew Davies. It's a story of greed, ambition, and corruption starring Ian Richardson (Dark City) as Francis Urquhart, the fictional Chief Whip of the Conservative Party. The series follows his schemes to get to the top of his party and become Prime Minister of the UK.
Can't wait? Watch it HERE now.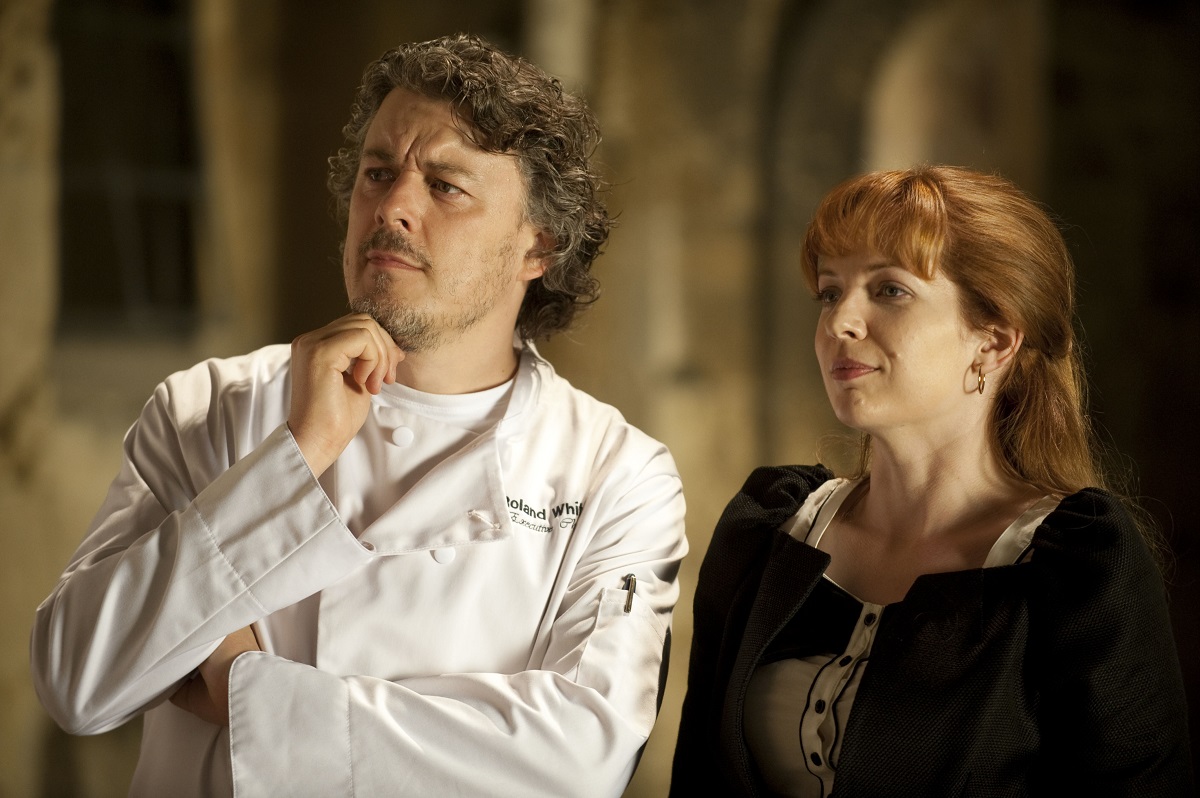 Chef's Whites (aka Whites on some services)
This quirky comedy stars Alan Davies (Jonathan Creek, QI) as a has-been celebrity chef who's eminently capable – but also lazy and frustrated by his position in life. Katherine Parkinson (The IT Crowd) stars as Caroline, the manager who tries to keep him in line.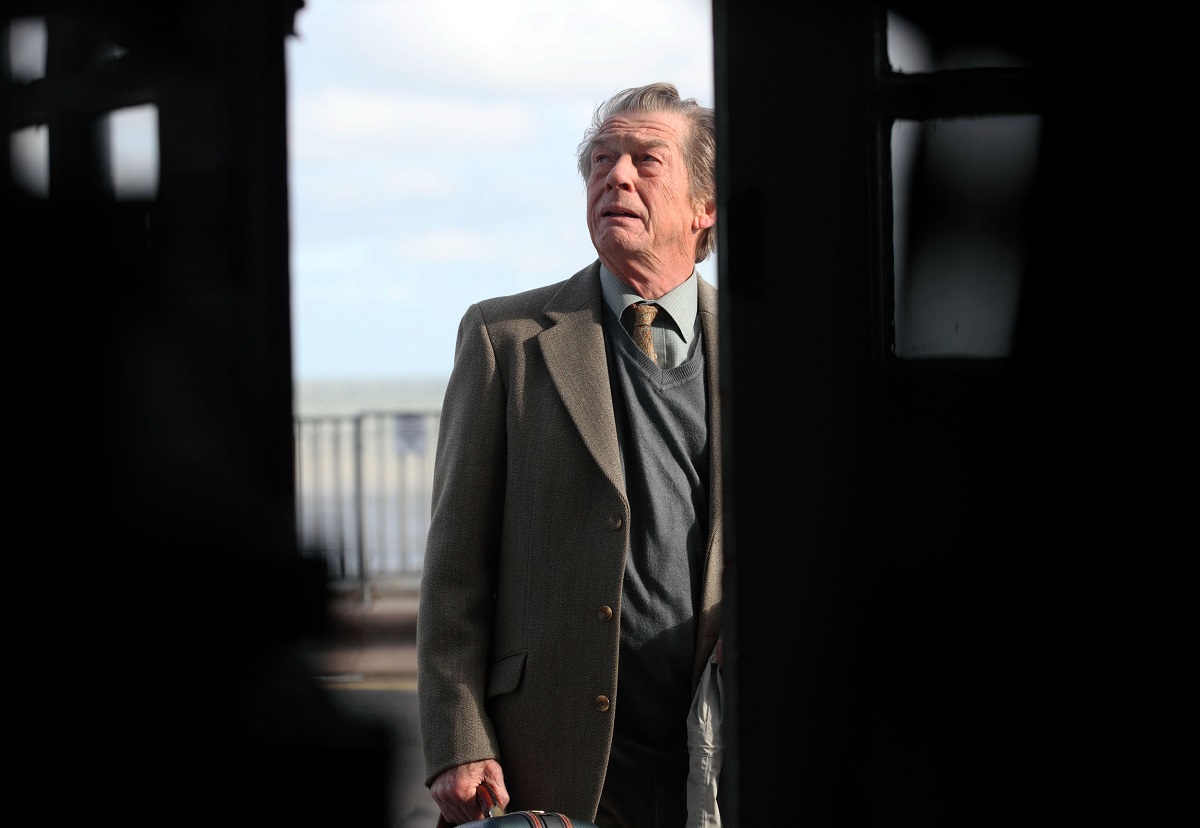 A Ghost Story for Christmas Collection
On December 20th, BritBox added 20 different creepy titles to honour the tradition of telling ghost stories at Christmas. Some are part of the BBC "A Ghost Story for Christmas" series, while others are simply ghost stories that happen to be British. Many are adaptations of the stories of M.R. James.
Read about the full set of British Christmas Ghost Stories HERE – complete with all the individual photos and descriptions.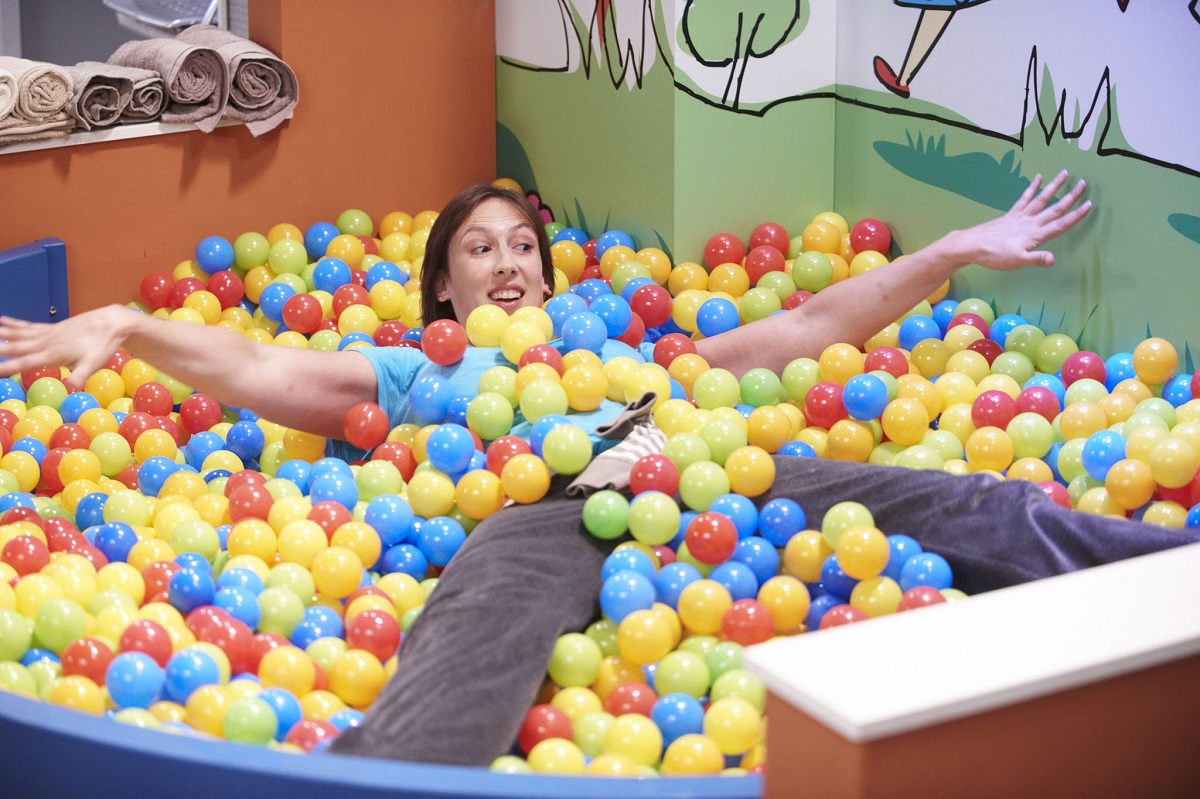 Miranda (2009 to 2015)
Comedian Miranda Hart stars in this pleasantly quirky sitcom about a single, thirtysomething woman who struggles to fit in anywhere. She's tall, she's awkward, and she has her own ways of doing things. She runs a struggling joke shop with her best friend Stevie, and she wants nothing more than to fall in love that's actually reciprocated (but not with any of the men her mother is desperate to pawn her off on).
What's Coming to BritBox in 2022?
Though it's too early to know much about the year as a whole, we do have the BritBox January 2022 premiere list HERE, along with a look ahead at some of the new BritBox shows coming in February and March HERE. Knowing that a great many shows were able to get back into production in 2021, we're excited to see what the new year holds.
What was your favourite series to arrive on BritBox in 2021? Don't hesitate to share your thoughts in the comments!
Save it to Pinterest!