BritBox October Premieres: What's New on BritBox in October 2022?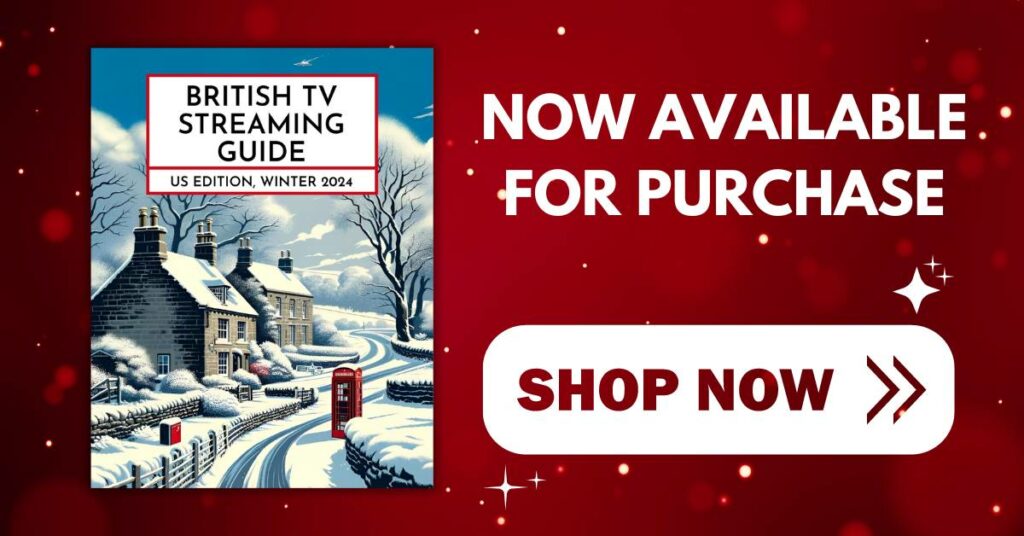 The British TV Streaming Guide: US Edition, Winter 2024 is now available. Get yours HERE.
In some cases, we earn commissions from affiliate links in our posts.
Last Updated on October 11, 2022 by Stefanie Hutson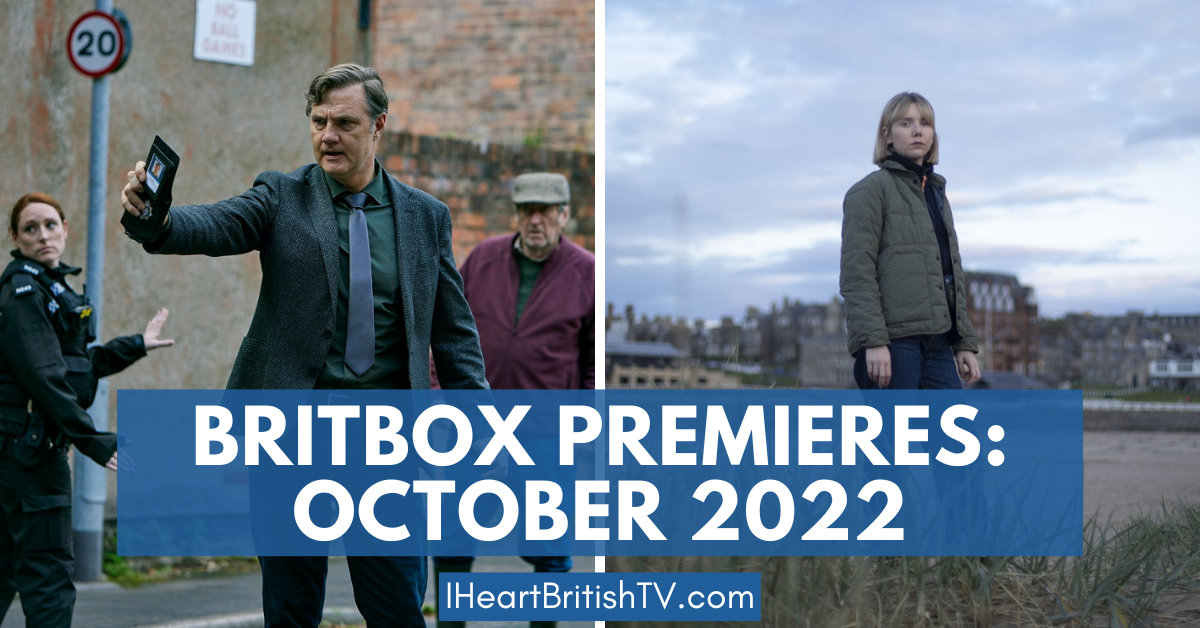 As the weather cools, it's pretty typical to see the monthly premiere lists heat up – and BritBox's October schedule is no exception. Much like Acorn TV's October premiere list, BritBox is emphasizing quality over quantity this month.
You can look forward to not one, but TWO high-profile crime drama premieres this month, Sherwood and Karen Pirie. The full schedule is below.
Not a BritBox member? You can sign up HERE on their website, or HERE on Amazon Video. Both options offer the same content, but some people find one or the other offers better compatibility with their devices or internet service provider. Occasionally, there's a slight delay for new content to arrive on the Prime version of the channel.
Want to see the complete lists of recent monthly premieres for Acorn TV and BritBox? Check out our pages below:
New British TV Shows on BritBox in October 2022
October 1st BritBox Premieres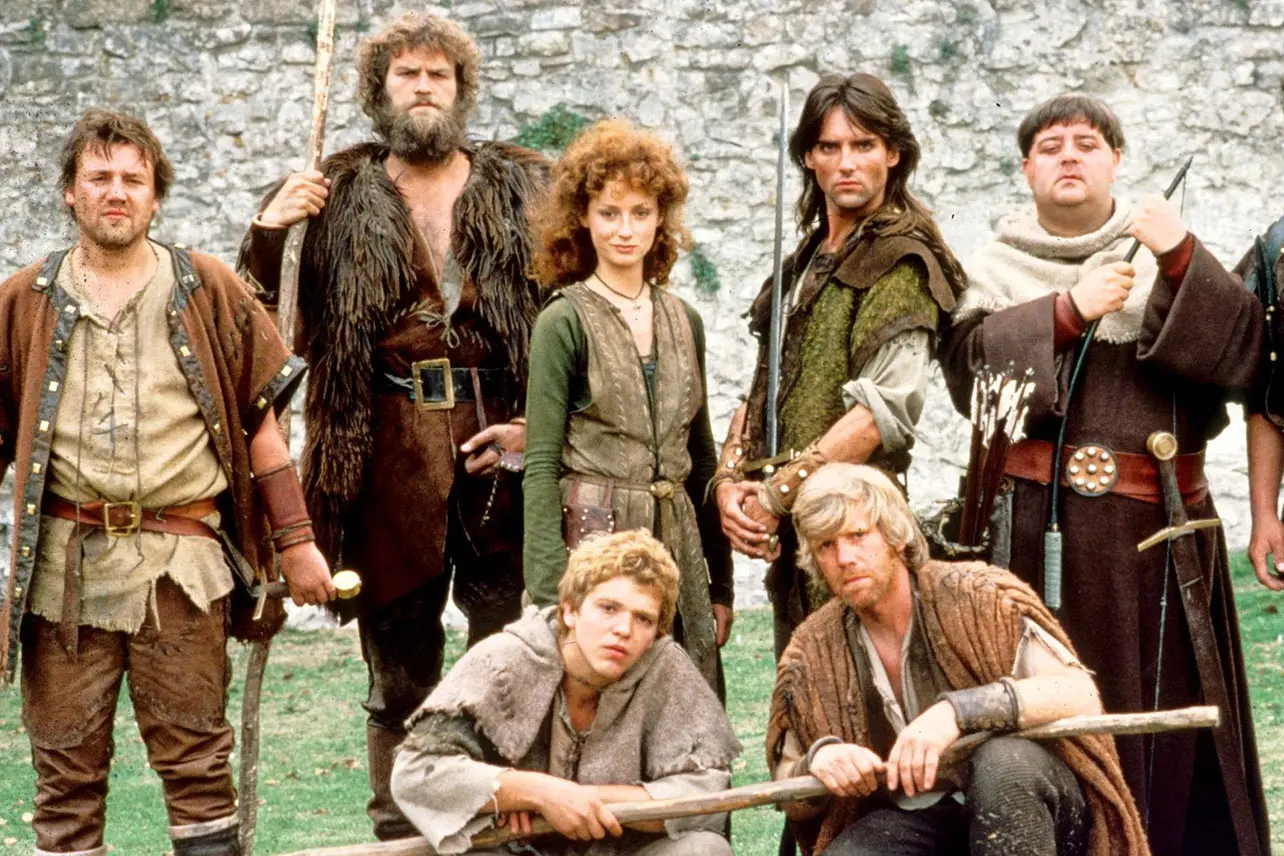 Robin of Sherwood (1984 to 1986)
Though nearly 40 years old, this British TV classic is a bit of a cult classic. It offers a retelling of the Robin Hood legend with a mix of history, pagan mythology, and modern artistic license. In it, a mystical forest being appoints men to serve as the outlaw defender of the poor and oppressed.
If you primarily watch more recent British TV shows, you probably won't recognise a whole lot of the cast members – but there are some (now) older favourites amongst the cast. Patricia Hodge (All Creatures Great & Small), Phil Davis (Trying), Philip Jackson (Sherwood, Good Karma Hospital), and John Nettles (Midsomer Murders) all make appearances over the course of the series. Martin Shaw (Inspector George Gently) even has an uncredited early role.
October 4th BritBox Premieres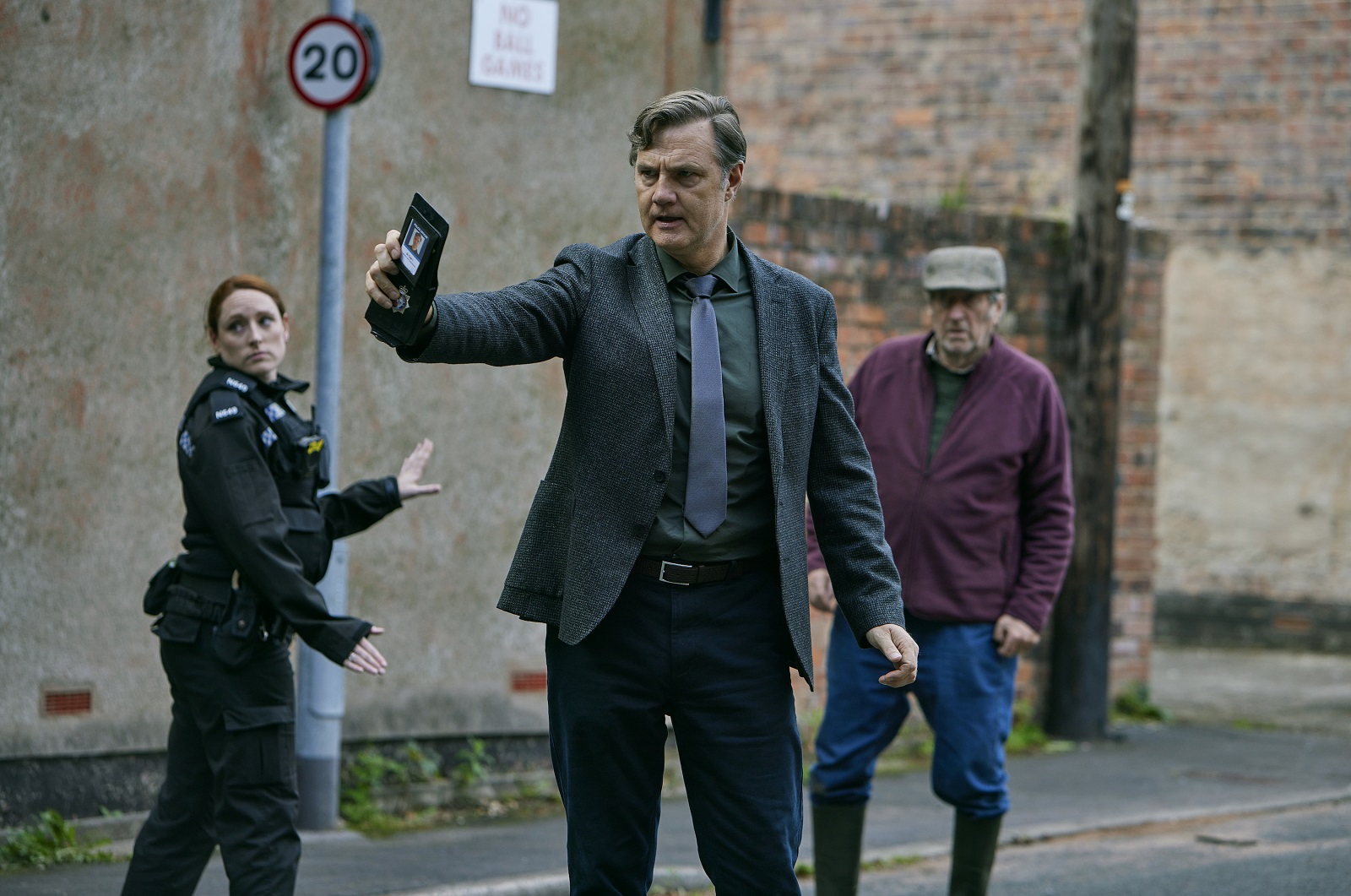 Sherwood (2022)
Inspired by real-life murders in Nottinghamshire back in 2004, this series dives into the world of miners, covert police, and union activists. A complex political past means that the industrial villages around Sherwood Forest have often been divided communities.
When two local residents are murdered, old wounds are reopened and the community feels the strain. Everyone is suspicious and under suspicion, and no one can be trusted – especially not the authorities. Police chief Ian and London Met officer Kevin will have to solve the case and unravel the lies if the community is to heal.
The series is a who's who of British acting talent, with a cast that includes David Morrissey (Men Behaving Badly), Lesley Manville (Mum), Robert Glenister (Hustle), Kevin Doyle (Downton Abbey), Philip Jackson (Agatha Christie's Poirot), and Joanne Froggatt (Downton Abbey).
October 13th BritBox Premieres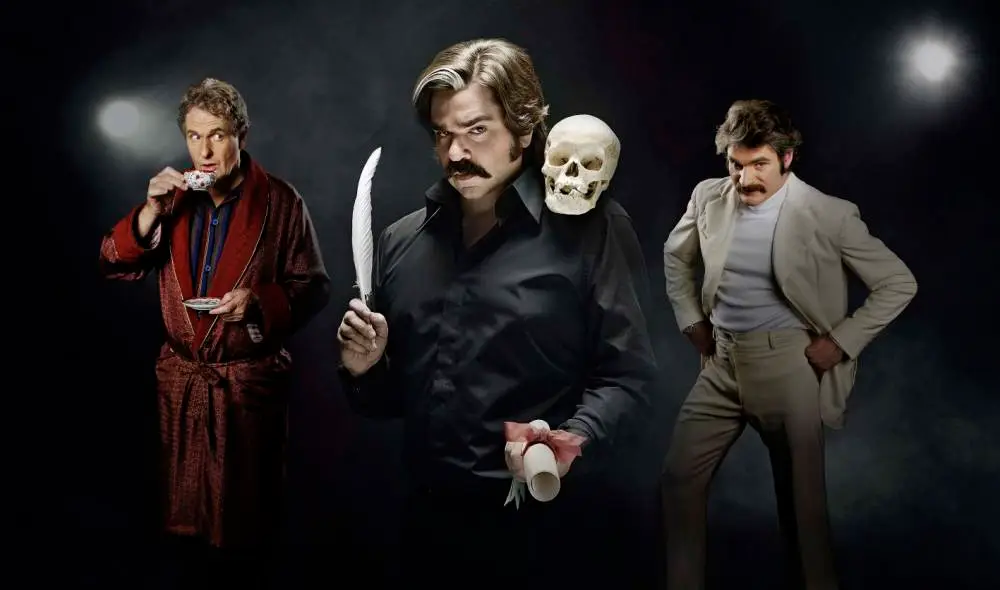 Toast of London (2013 to 2015)
This BAFTA-winning comedy sees Matt Berry (The IT Crowd) in the role of Steven Toast, an actor with more than his fair share of personal issues. Though he's a RADA-trained actor, his life is not working out as he might have hoped. His wife has kicked him out and he finds himself middle-aged and living with a roommate.
His old-school agent is as much hindrance and help, and his strange flatmate always manages to complicate his life. All he wants is for the world to finally recognise and reward his acting talent.
RELATED: 14 of the Best New & Current British Comedies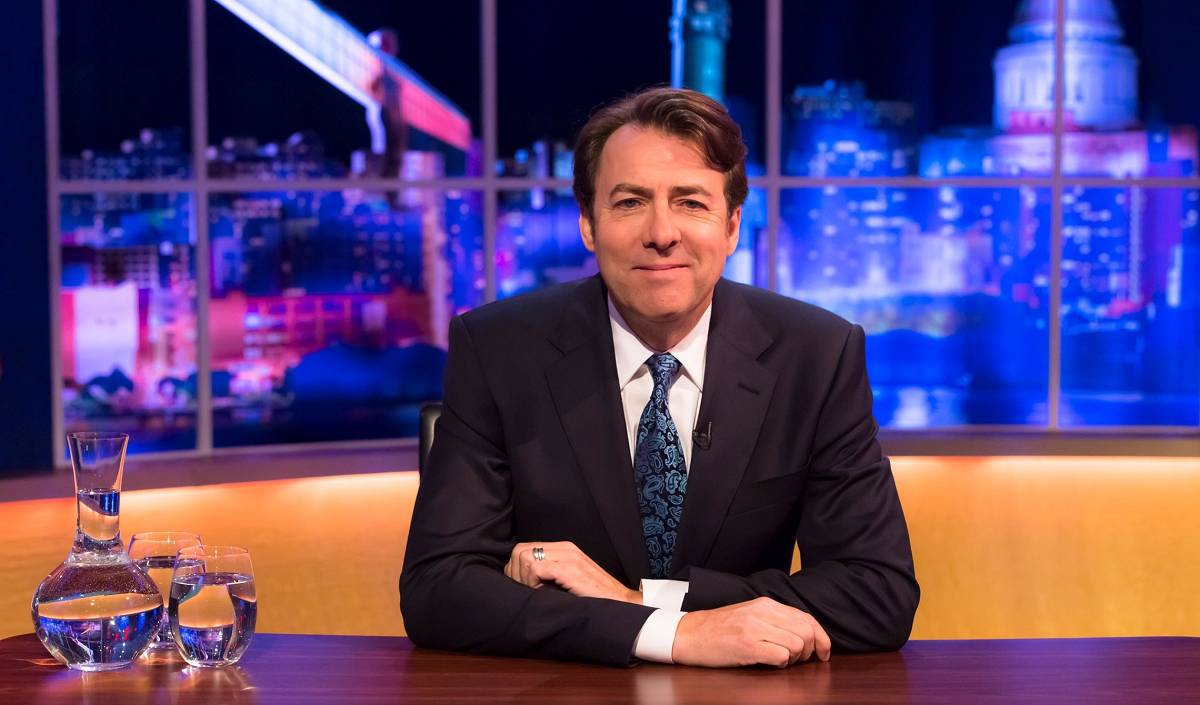 The Jonathan Ross Show
This comedy chat show has been a British staple for years, and now, BritBox is bringing it to American audiences. This hour-long series sees host Jonathan Ross heading up a show of live music, humour, and celebrity interviews.
October 25th BritBox Premieres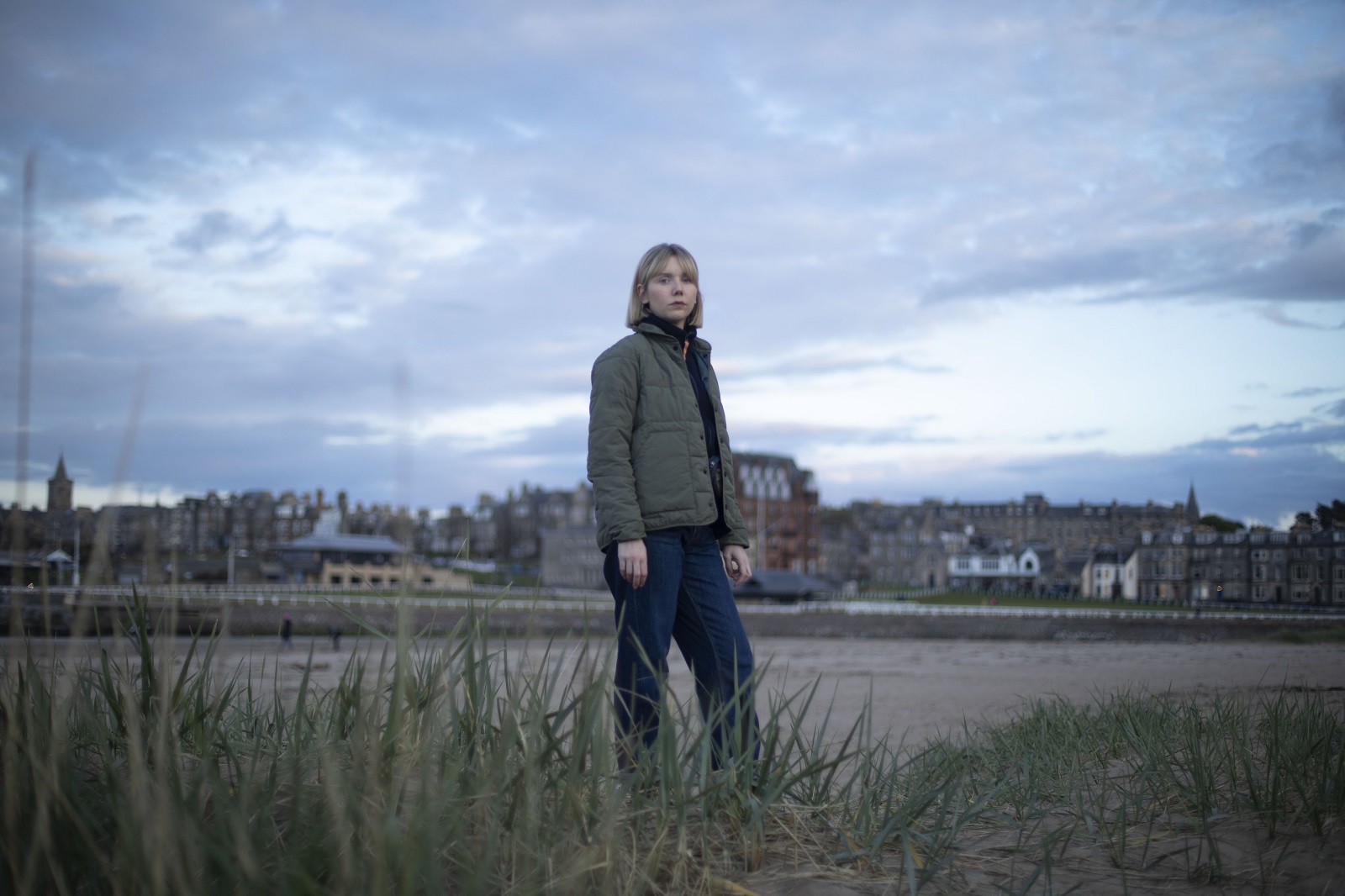 Karen Pirie (2022)
Lauren Lyle (Outlander) stars in this adaptation of Scottish author Val McDermid's Karen Pirie series. The first series will adapt her novel The Distant Echo.
When teenager Rosie Duff (Anna Russell-Martin, Casualty) was found brutally murdered in the Scottish university town of St Andrews back in 1996, it was assumed to be the work of three drunken students who were discovered at the scene, claiming to have found her body. With minimal forensic evidence, however, no charges were brought and the case stalled.
Twenty-five years later, someone is trying to suppress the case. Do the three men know more than they had shared? Was the original investigation botched? Can Karen uncover the truth?
RELATED: 19 of the Best Scottish Mysteries & Crime Dramas
October 28th BritBox Premieres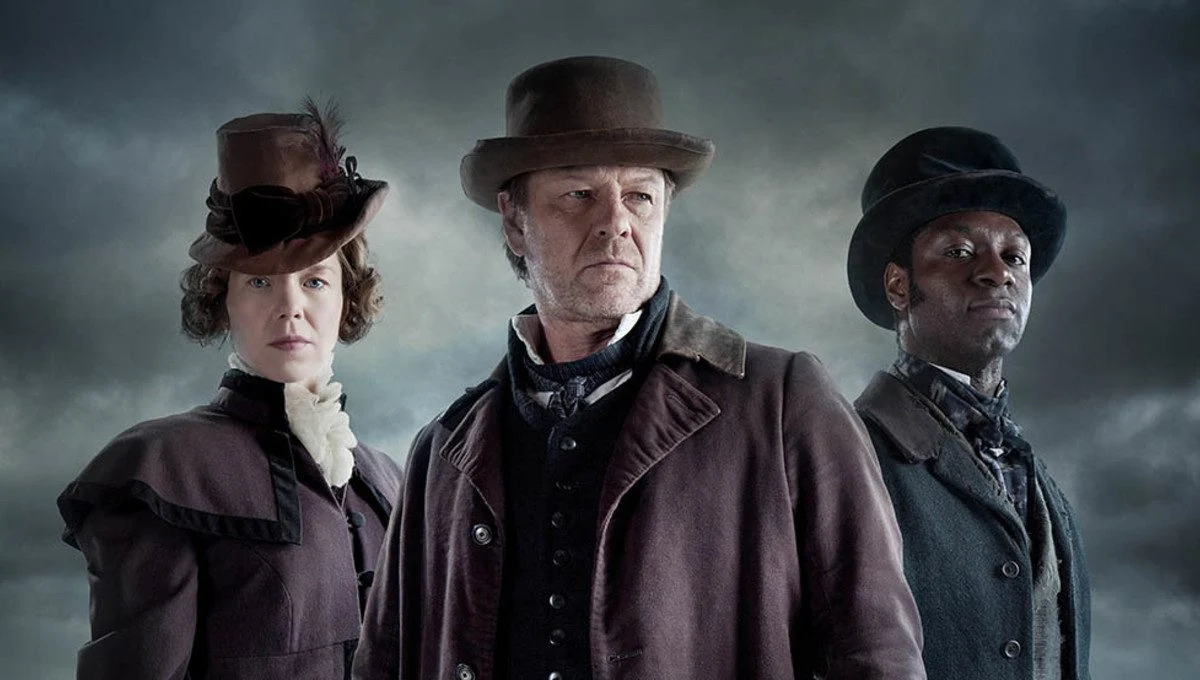 The Frankenstein Chronicles (2015 to 2017)
Inspector John Marlott (Sean Bean, Time) makes a horrific discovery, finding a corpse that's actually made up of parts from eight different missing children. The series follows along as he attempts to hunt down the serial killer responsible for the depraved crime.
RELATED: 50+ Spooky British TV Shows & Movies
While You Wait for BritBox's October 2022 Premieres…
Looking for something to watch while you wait on BritBox's October premieres? Check out the following:
Don't have a BritBox membership? You can sign up HERE on their website, or HERE on Amazon Video (which is especially useful if you prefer to manage subscriptions through Amazon or you don't have a smart TV that supports BritBox).
Save it on Pinterest!