BritBox British Soap Opera Schedule Changes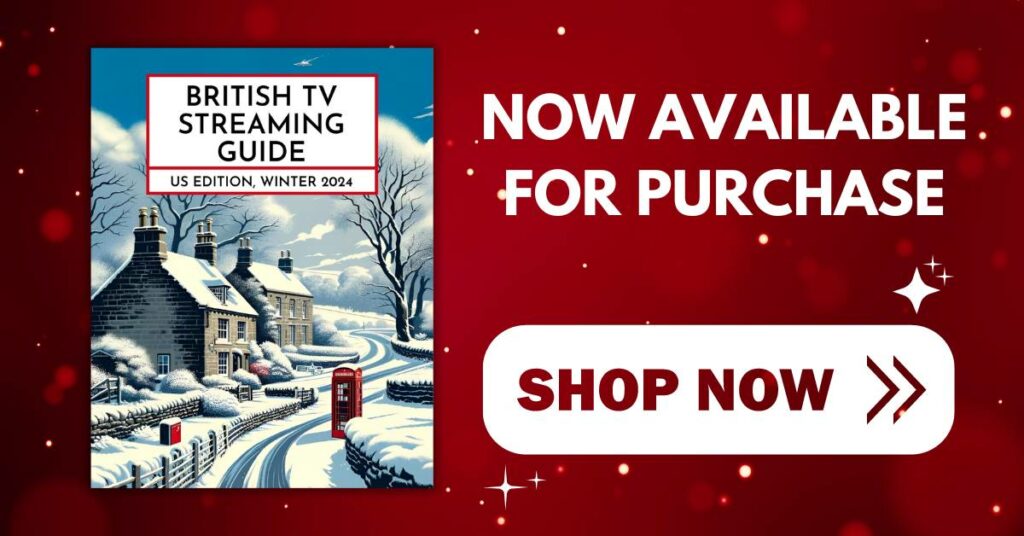 The British TV Streaming Guide: US Edition, Winter 2024 is now available. Get yours HERE.
In some cases, we earn commissions from affiliate links in our posts.
Last Updated on March 25, 2020 by Stefanie Hutson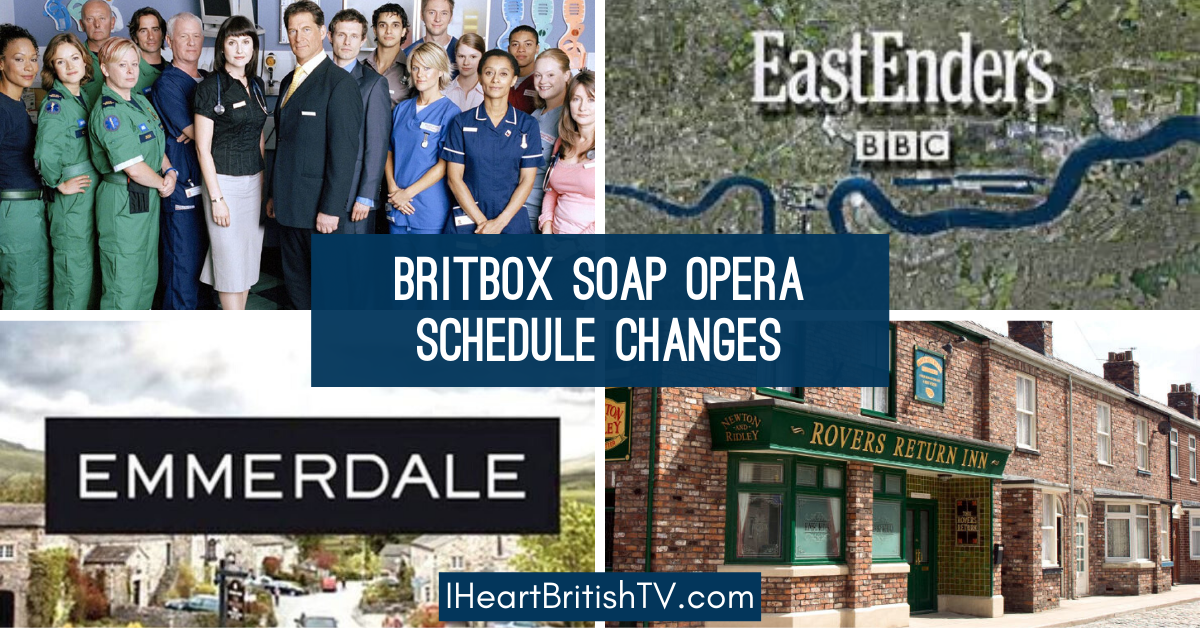 Given the current situation, BBC and ITV have stopped filming a number of popular daily British soaps. We applaud their decision and efforts to keep everyone safe, but we also wanted to let our readers know about the changes and what it means for them.
Schedule Changes for British Soap Operas on BritBox
Fortunately, new episodes will still be coming to BritBox for now – but the schedule will be changing slightly.
Eastenders
Starting the week of March 23rd, new episodes will be added on Mondays and Tuesdays.
Coronation Street
Three new episodes of Coronation Street will be added each week on Monday, Wednesday, and Friday.
Emmerdale
Emmerdale will have three new episodes weekly. They'll be posted on Monday, Wednesday, and Friday.
Casualty
Casualty will continue to have one new episode weekly for now.
Holby City
Holby City will also see one new episode each week for now.
What Other British Shows Can I Watch?
If these schedule changes are really messing with your normal viewing habits, you're not entirely without options.
Check Out Older Episodes
The reduction in new episodes is a great excuse to go back in time and catch up on the history of your favourite soap (assuming you haven't been watching throughout all of the hundreds or thousands of episodes of your favourite).
Try a Different Soap for a While
I know, I know. It's not the same. Still, if you've ever been curious about another British soap opera, it's a great time to check out some episodes on BritBox and see what you've been missing. While most British soaps have their US homes at BritBox, Hollyoaks is an exception. You can find that one on Hulu.
Read Up on Your Favourite British Soap Opera
A number of British soap operas have been the subject of books. Here are just a few:
If all those fail, you could always get a life-size Danny Dyer cutout to keep you company…
Try Something Totally Different
We have plenty of lists to help you find other shows to watch in the absence of new soap opera episodes. Here are a few to get you started:
Above all, stay safe! Happy Watching!