70 Scottish TV Shows & Where to Watch Them
In some cases, we earn commissions from affiliate links in our posts.
Last Updated on April 21, 2022 by Stefanie Hutson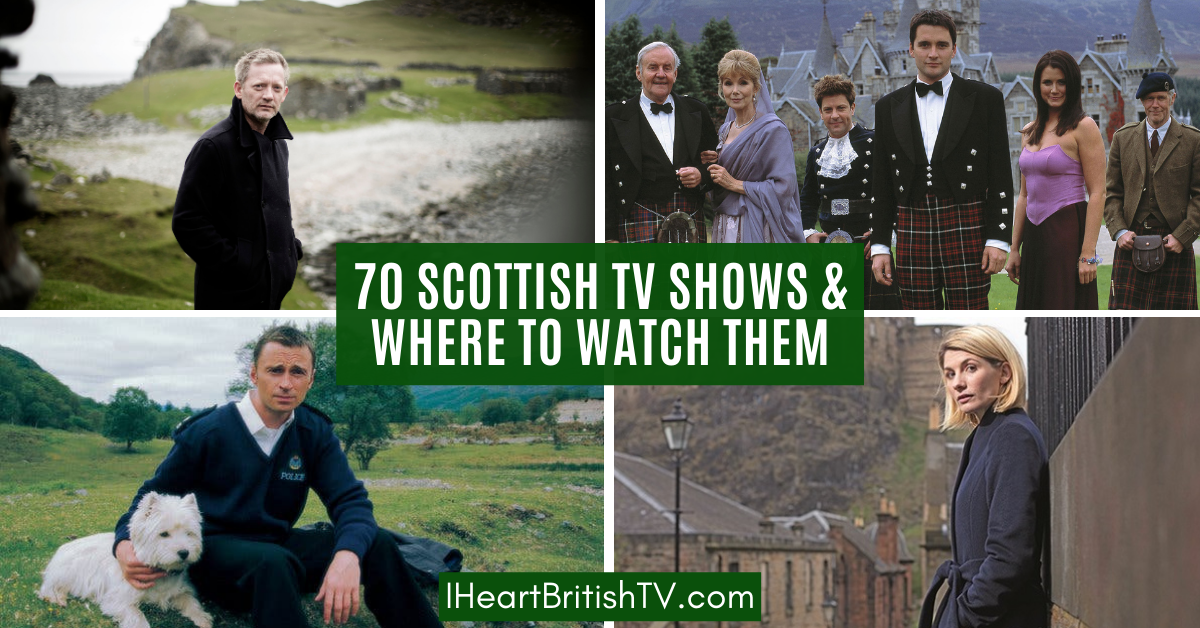 When people talk about British TV shows, it often seems like shows from a number of other countries are all tossed into the same bucket (or it is bouquet?). Scotland has given us a lot of great shows, though, so we wanted to take a moment to recognize some of the best TV shows from Scotland alone.
Note that there are a number of shows that were filmed mostly or entirely in Scotland, but because they weren't intended to be set in Scotland, we've not included them on this list. For example, the fast food comedy Fried is said to be set in Croydon, but the storefront for Seriously Fried Chicken was actually a street in Glasgow.
Also, many of these shows could be classified as rare, and not all are available on North America-encoded DVDs. Please double check the listings if you decide to buy DVDs and you don't own a region-free DVD player. Some titles are only available on Amazon UK, which isn't a problem for most countries (and sometimes it's cheaper for things you can get on your local Amazon). They can either convert the currency at checkout, or you can let your card do it automatically.
Scottish TV Shows, and TV Shows Primarily Set in Scotland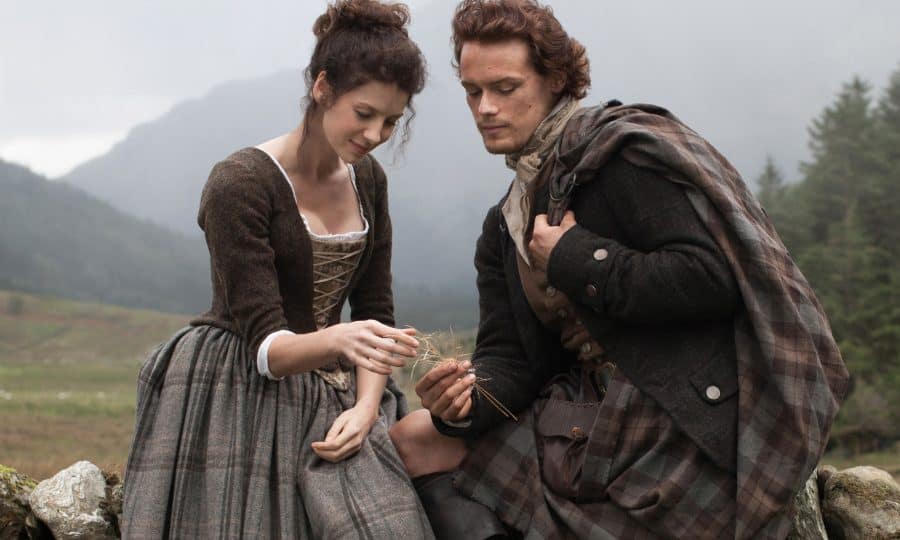 Outlander – 2014 to present – An English nurse mysteriously finds herself transported back to Scotland in the year 1743. This show was a joint British–American project, using creative talent from both sides of the pond. Streaming
Shetland -2013 to present – Murder and mystery in the Shetland Islands, based on the popular Ann Cleeves novels. Bear in mind, some streaming services combine Series 1 and 2 as a single season because they were shorter. S1-5 Streaming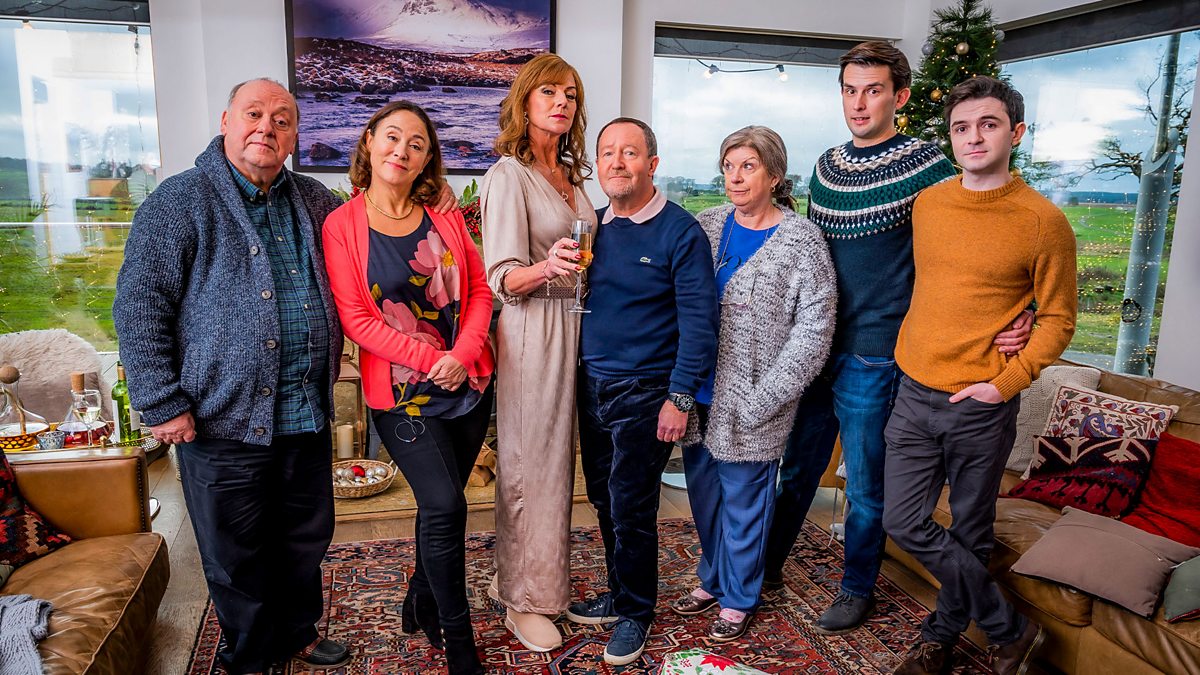 Two Doors Down – 2013 to present – This engaging sitcom features a group of often crazy neighbors in Glasgow. S1 DVD | S2 DVD | S3 DVD
Brotherly Love – 1999 – This short-lived sitcom follows a Scottish man who returns home to Invercorrie for an uncle's funeral. Gregor Fisher (Rab C. Nesbitt) stars. Sadly, we're not aware of any legal ways to watch this one right now.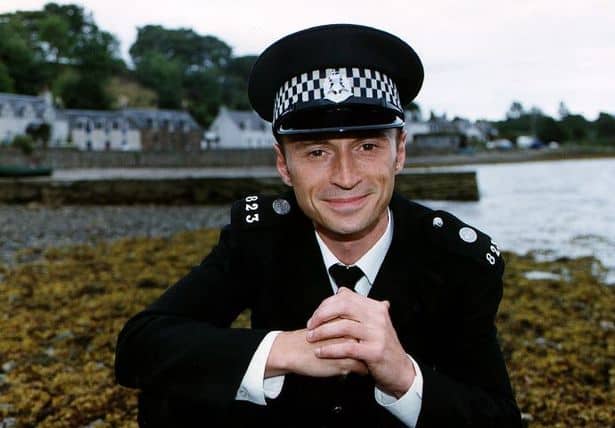 Hamish MacBeth – 1995 to 1997 – In a small Scottish village, a police constable bends the rules and occasionally hides his true ability so he can stay in a place and job he loves. Streaming | DVD
Burnistoun – 2009 to 2012 – This sketch comedy is set in the fictional town of Burnistoun near Glasgow. DVD | Netflix (recently removed)
Taggart – 1983 to 2010 – On the crime-ridden streets of Glasgow, the Maryhill CID investigates murders. Streaming | DVD Set 1 | DVD Original 5 Set | 32 DVD Set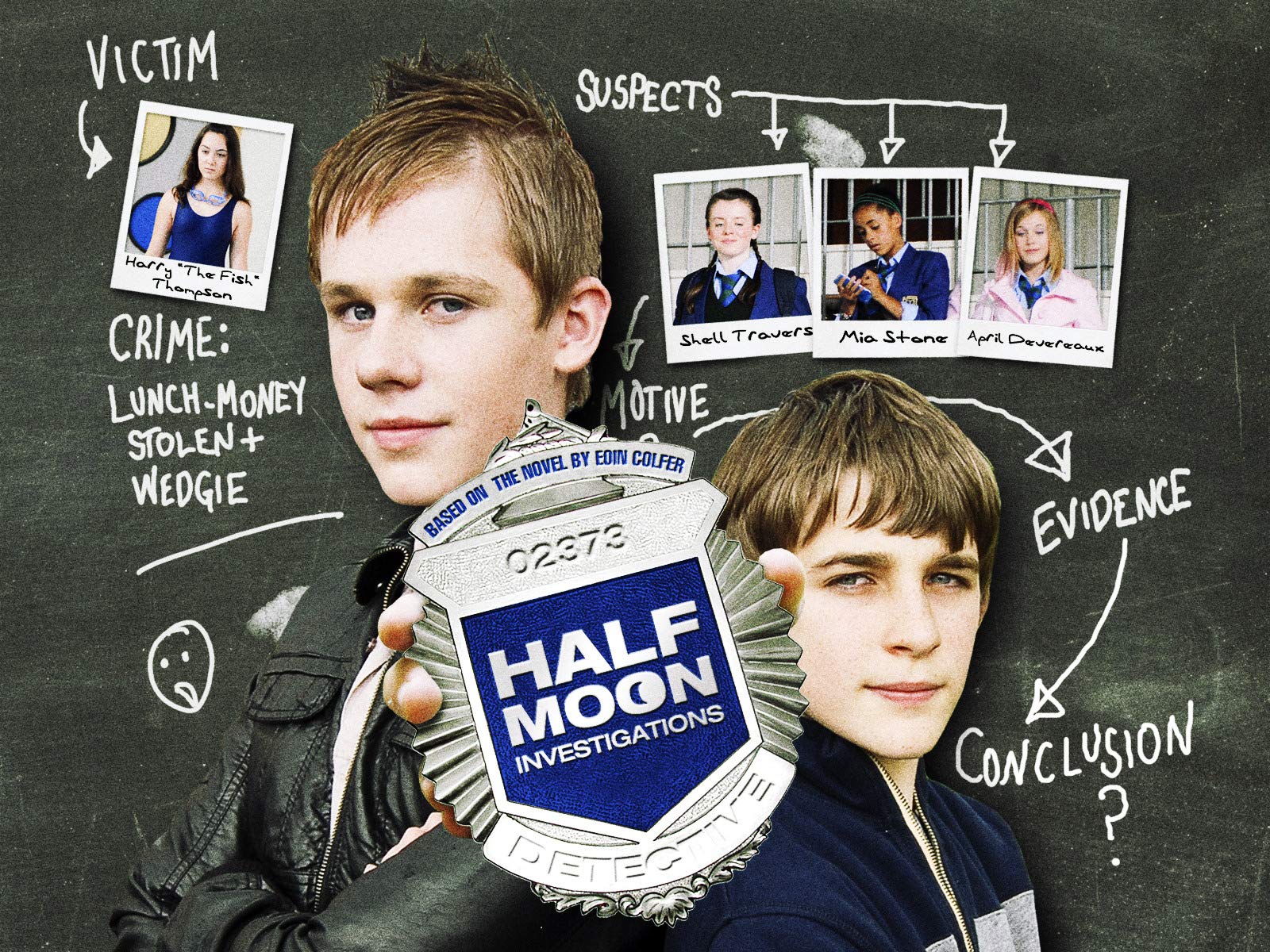 Half Moon Investigations – 2009 – This comedy-mystery series for kids was filmed in North Lanarkshire, Scotland, and follows young investigator Fletcher Moon as he goes on stakeouts and undercover operations with his partner, Red Sharkey. Streaming
In Plain Sight – 2016 – This series covers serial killer Peter Manuel's crimes in 1950s Lanarkshire, Scotland. Though it's a dramatisation, it's based on a true story. Streaming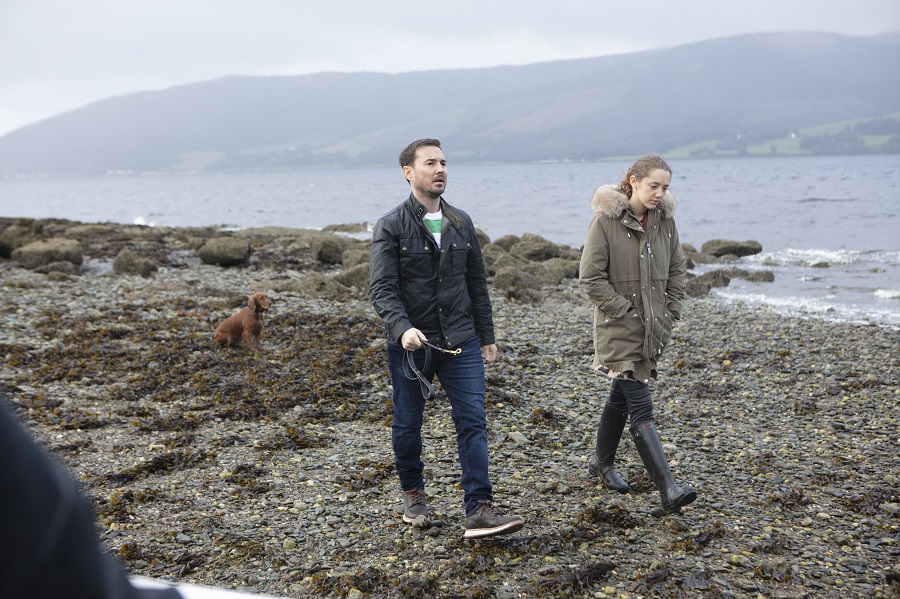 The Nest – 2020 – Sophie Rundle (Bodyguard) and Martin Compston (Line of Duty) star in this Glasgow-based drama about a couple who would do almost anything to have a child. When they meet a troubled young woman, they make her an irresistible offer. Streaming
Rebus – 2000 to 2007 – This Edinburgh-based detective drama is based on the Rebus novels by Ian Rankin, and takes the viewer into some of the darkest corners of the city. Streaming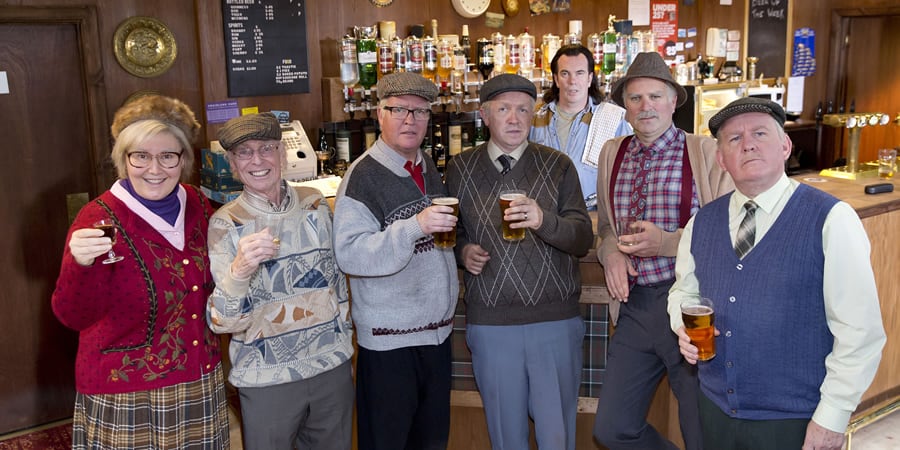 Still Game – 1999, 2002 to present – In a fictional neighborhood of Glasgow, a couple of pensioners get into all sorts of interesting predicaments. Netflix
Rab C. Nesbitt – 1988 to 2014 – A lowlife in Scotland drinks, rants, and generally avoids being a productive member of society. DVD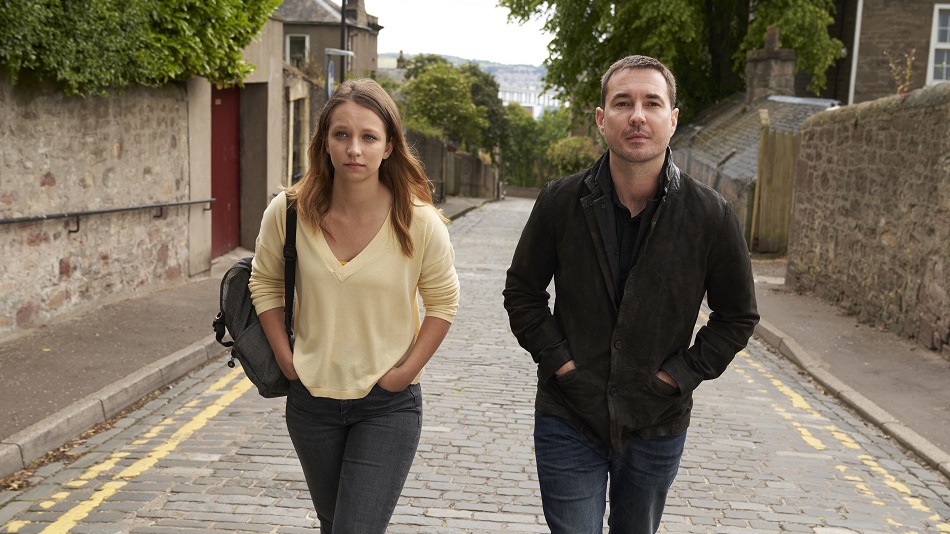 Traces – 2019 to present – New chemistry graduate Emma Hodges begins work at The Scottish Institute of Forensic Science and Anatomy, but when she joins an online course to build professional skills, she notices the case is eerily familiar. It's the case of how her mother's body was found eighteen years earlier. Along with her new bosses and a committed detective, Emma begins following up the clues – leading her right into the middle of a live investigation. Streaming
Chewin' the Fat – 1999 to 2005 – This oddball Scottish sketch comedy is primarily set in Glasgow. Netflix
River City – 2002 to present – This Scottish soap opera focuses on the lives of a group of people living in Glasgow. **Though episodes can be found, we're not currently aware of any legal way to watch this in the US.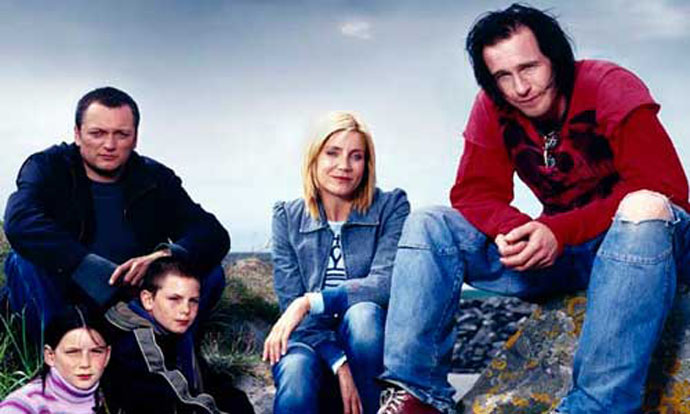 2000 Acres of Sky – 2001 to 2003 – A single mother with two children moves from the inner city to a small Scottish island to improve their lives. The only complication? The islanders want a married couple, so she has to recruit her best friend and pretend. Streaming | DVD
The Young Person's Guide to Becoming a Rock Star – 1998 – This comedy follows a fictional Glaswegian band, Jocks Wa Hey, as they struggle to find success in a tough business. Streaming
The Advocates – 1991 to 1992 – This Edinburgh-based legal drama has 2 seasons, with each one focusing on a single legal case. Series 2 includes appearances by Michael Kitchen and Rachel Weisz. Streaming | DVD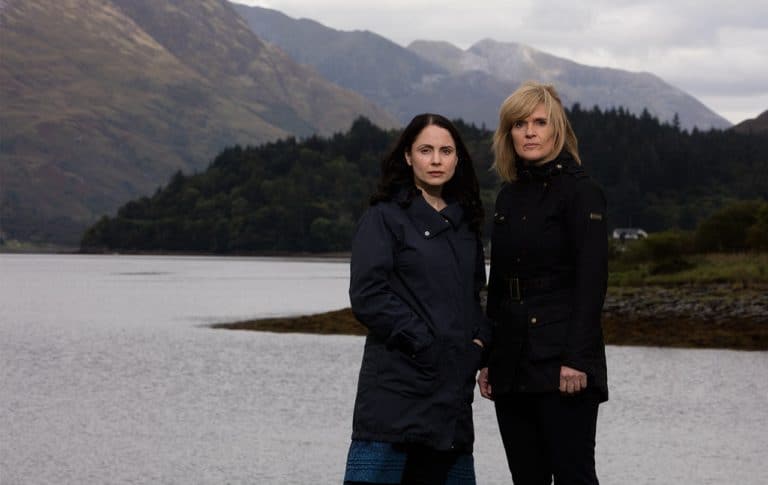 The Loch / Loch Ness – 2017 – When a murderer strikes in a small Highland town, local police and outside investigators scramble to get to the bottom of the case. Streaming
Limmy's Show – 2009 to 2013 – This Scottish sketch comedy is written, directed, and strared in by Brian Limond. DVD
Take the High Road – This long-running Scottish drama was set on the banks of Loch Lomond, and focuses on the lives of the people who live in Glendorrach, a small fictional village. Volume 1 DVD | Volume 2 DVD
The Tales of Para Handy – 1994 to 1995 – Based on the Para Handy books by Neil Munro, this comedy series gives us the adventures of the crew of The Vital Spark as they cruise around the western part of Scotland. Includes a special guest appearance by David Tennant. Complete Series DVD
Scotch & Wry – 1978 to 1992 – This Scottish sketch comedy show initially ran for a couple years, with occasional specials afterwards. Complete Collection DVD | Best of DVD
Gary: Tank Commander – 2009 to 2012 – This comedy focuses on the daily life of a Scottish tank commander and his crew. S1-2 DVD | S3 DVD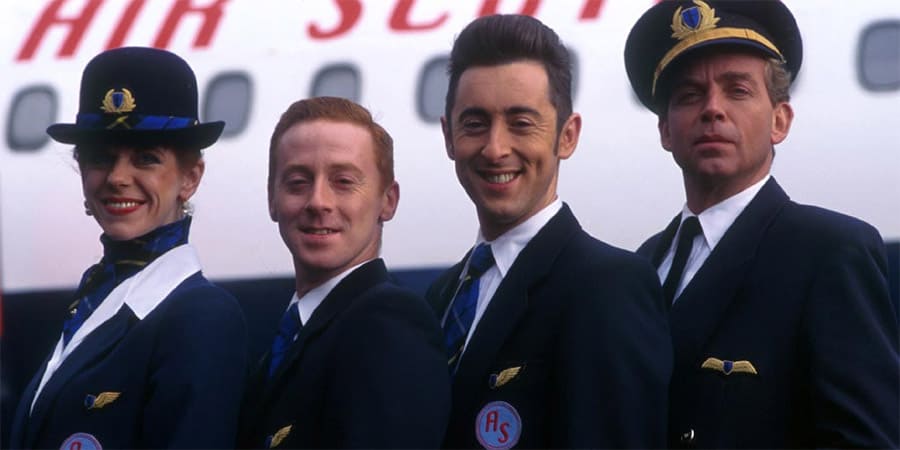 The High Life – 1994 to 1995 – Alan Cumming stars in this Scottish sitcom about the fictional lives of workers as Prestwick Airport. DVD
Naked Video – 1986 to 1991 – This is the Scottish sketch comedy that introduced the world to Rab C. Nesbitt. S1 DVD | S2 DVD | S3 DVD
Punchdrunk – 1993 – This Glasgow-based boxing comedy didn't last long, but it did feature Diana Hardcastle (Best Exotic Marigold Hotel) in an early role. **Though episodes can be found, we're not currently aware of any legal way to watch this in the US.
Atletico Partick – 1995 to 1996 – When Karen's husband Jack is more interested in football than her, she finds solace with Ally, a man more interested in sex than football. **Though episodes can be found, we're not currently aware of any legal way to watch this in the US.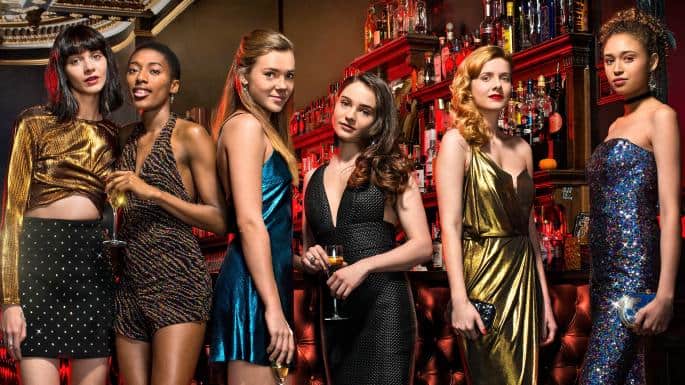 Clique – 2017 – Two childhood friends are pulled apart when they go to university in Edinburgh and one falls in with an enticing upscale social scene. Unfortunately, something sinister lies behind the glamorous veneer. Streaming | DVD
Takin' Over the Asylum – 1994 – An employee in a mental hospital begins to run a radio station within the hospital. Stars Ken Stott and David Tennant. DVD | UK DVD (Both require a region-free DVD player, but one may be cheaper than the other).
The Field of Blood – 2011 to 2013 – In the early 80s, a young female journalist in Glasgow helps solves a crime in an overwhelmingly male-dominated industry. S1-2 Streaming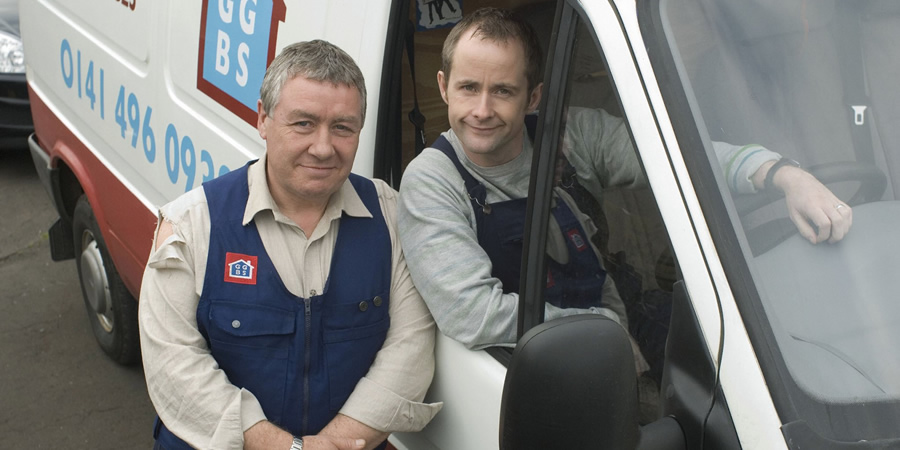 Empty – This short-lived Scottish comedy explores what happens when the Greater Glasgow Building Services comes to your home. **Though episodes can be found, we're not currently aware of any legal way to watch this in the US. It was on Netflix at one point.
Your Cheatin' Heart – 1990 – This six-part dramedy serial sees Tilda Swinton playing Cissie Crouch, a woman working at an American-themed restaurant in Glasgow while her husband does time for a robbery she doesn't think he committed. A journalist offers to help clear his name by investigating some of his associates, and it all gets rather dark and complicated from there. DVD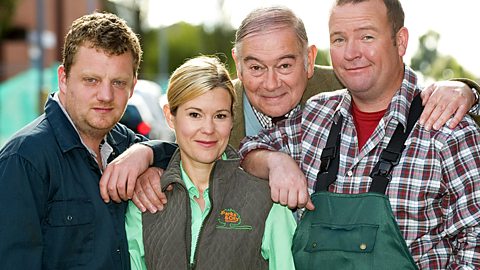 Dear Green Place – 2007 to 2008 – This Scottish comedy is set in a park in Glasgow, with episodes focusing on various issues in park maintenance. S1 DVD | S2 DVD
Lip Service – 2010 to 2012 – This Scottish drama peeks into the lives of lipstick lesbians in Glasgow. Streaming
Case Histories – 2011 to 2013 – Jason Isaacs plays a former soldier who becomes a PI in Edinburgh. S1 Streaming | S2 Streaming | Complete S1-2 DVD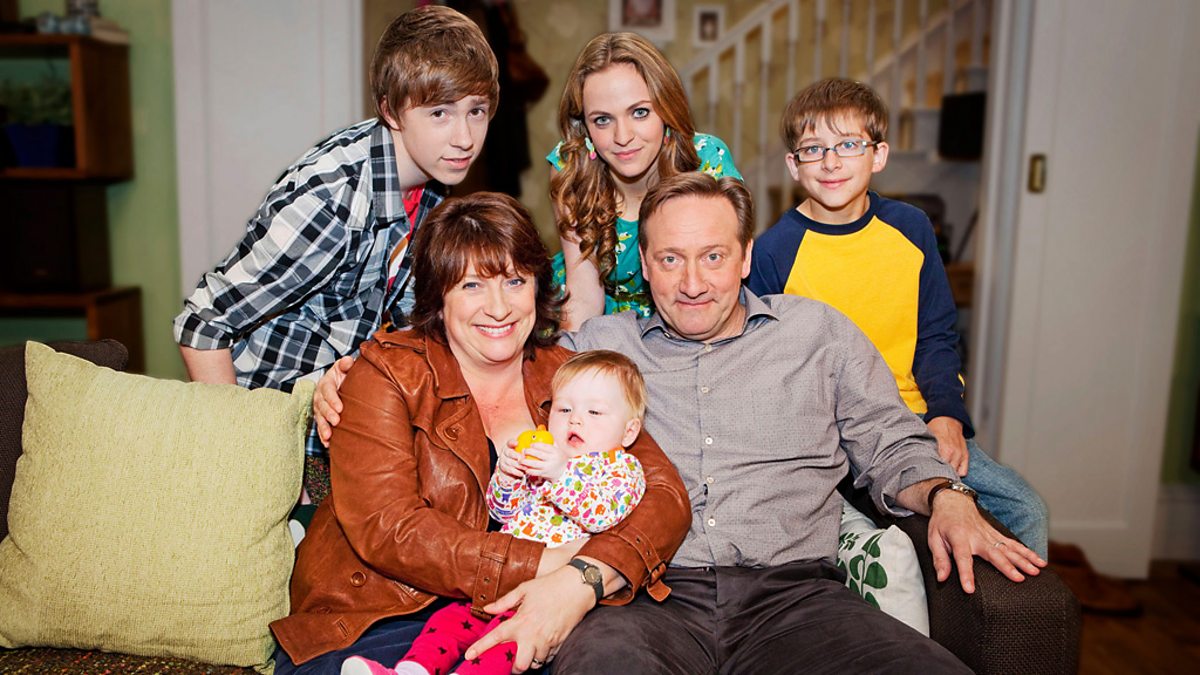 Life of Riley – 2009 to 2011 – When a newly blended family comes together, dysfunction reigns. Includes Caroline Quentin and Neil Dudgeon. DVD
One of Us / Retribution – 2016 – In this miniseries, two rural Scottish families are thrown into upheaval after a local murder. Netflix | DVD
Doctor Finlay – 1993 to 1996 – After WWII, a doctor returns to practice at Arden House, just before the creation of the NHS. Streaming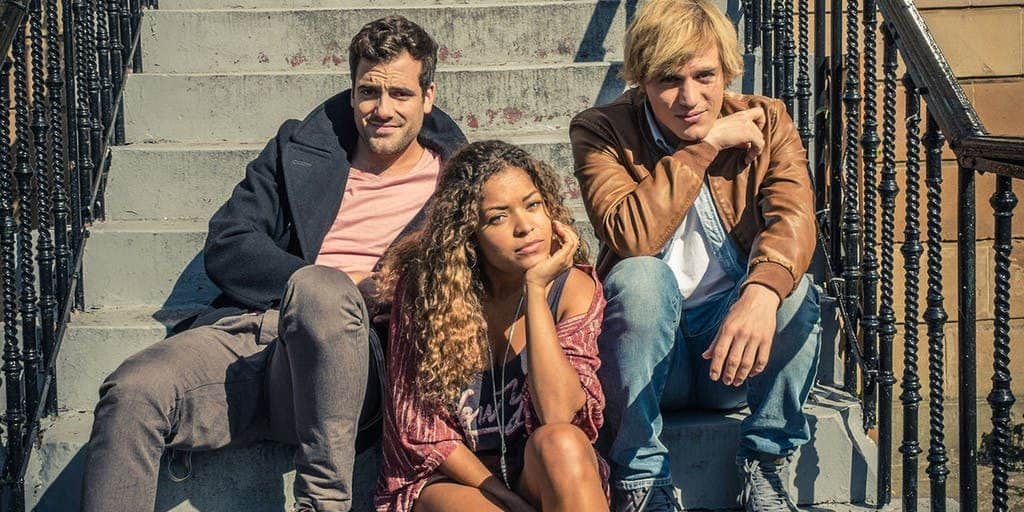 Lovesick / Scrotal Recall – 2016 to 2018 – After learning he has an STD, a young Glaswegian man must contact all his former lovers. Netflix | Streaming
Dr. Finlay's Casebook – 1962 to 1971 – In the late 1920s, Dr. Finlay practices medicine in a small Scottish town. s1 DVD | S2 DVD | S3-4 DVD | S5-7 DVD | S1-8 Complete Collection DVD
The Vital Spark – 1965 to 1974 – This classic Scottish comedy takes place on a tugboat that travels up and down the Argyll coast, and offers a great opportunity to see some of the canals before they became what they are today. Most episodes have been lost in the archives, but a handful have been released on DVD. DVD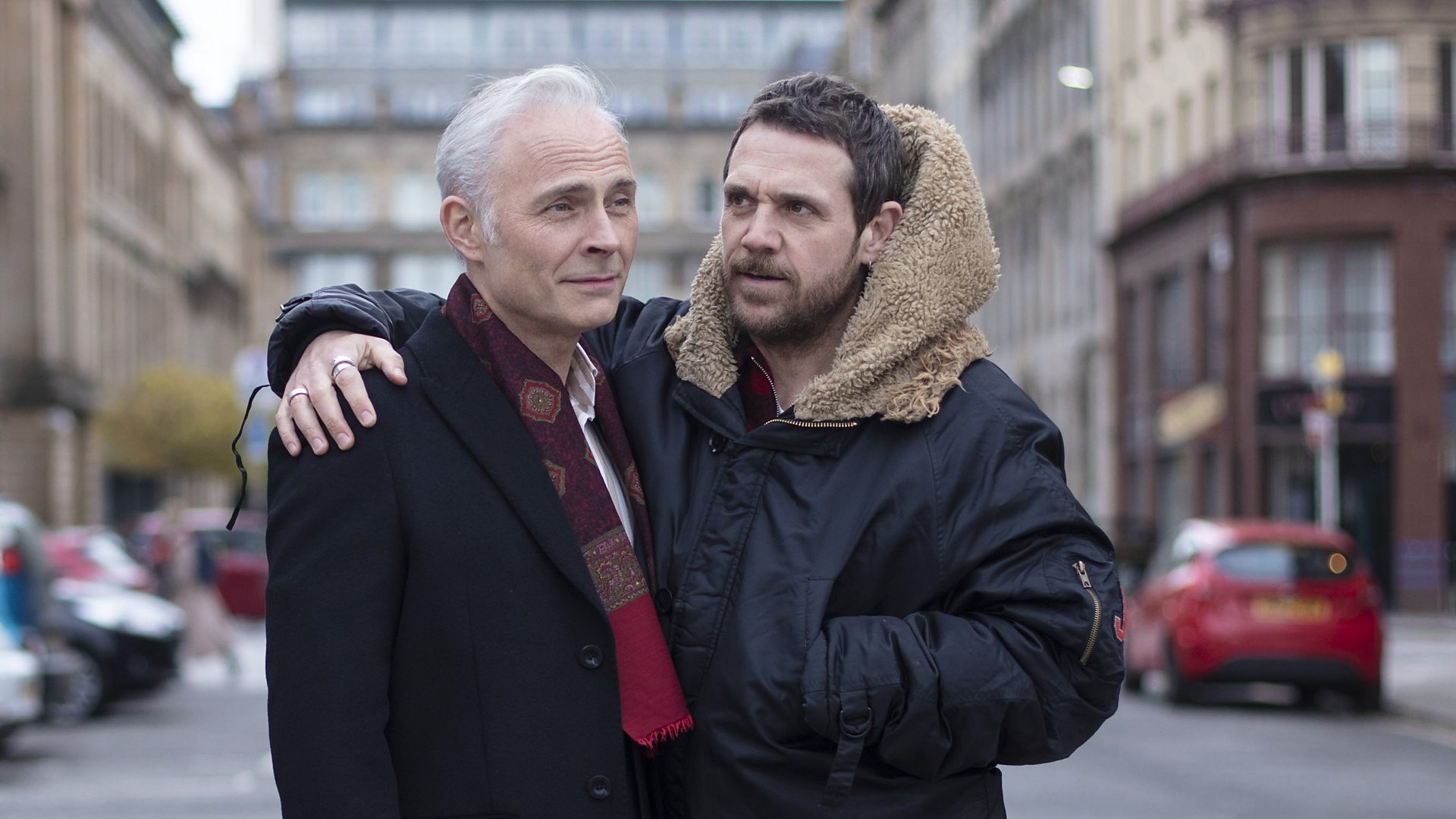 Guilt – 2019 to present – After two brothers accidentally kill an old man, they're drawn together in the interest of keeping the secret between them. Stream it HERE
Only An Excuse? – 1995 to present – This Scottish comedy is shown once yearly on New Year's Eve. 2007 Ultimate Collection DVD | 2017 Best of DVD
The Omega Factor – 1979 – A secret branch of British intelligence investigates the supernatural. DVD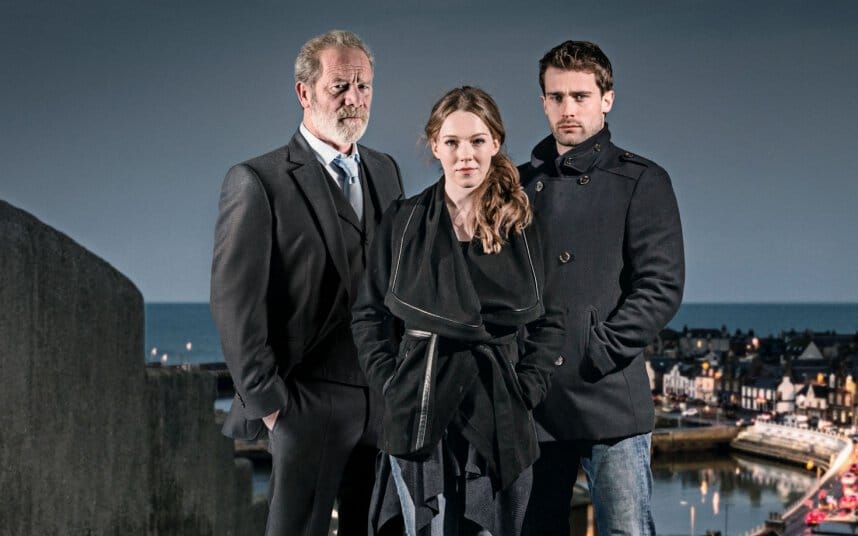 Stonemouth – 2015 – This two-part miniseries is based on the Iain Banks novel of the same name. When a man returns to his home village for the funeral of a friend, he's drawn into a number of old conflicts, along with new information that there might be more to his friend's suicide. Streaming | DVD
Tutti Frutti – 1987 – Robbie Coltrane stars as an aging rock and roll star, Scotland's "Kings of Rock". DVD
Scot Squad – 2014 to present – This mockumentary follows Glasgow police officers as they encounter a variety of interesting scenarios. **Though episodes can be found, we're not currently aware of any legal way to watch this in the US.
Looking After Jojo – 1998 – Robert Carlyle starred as an Edinburgh drug dealer on a council estate in the 1980s. DVD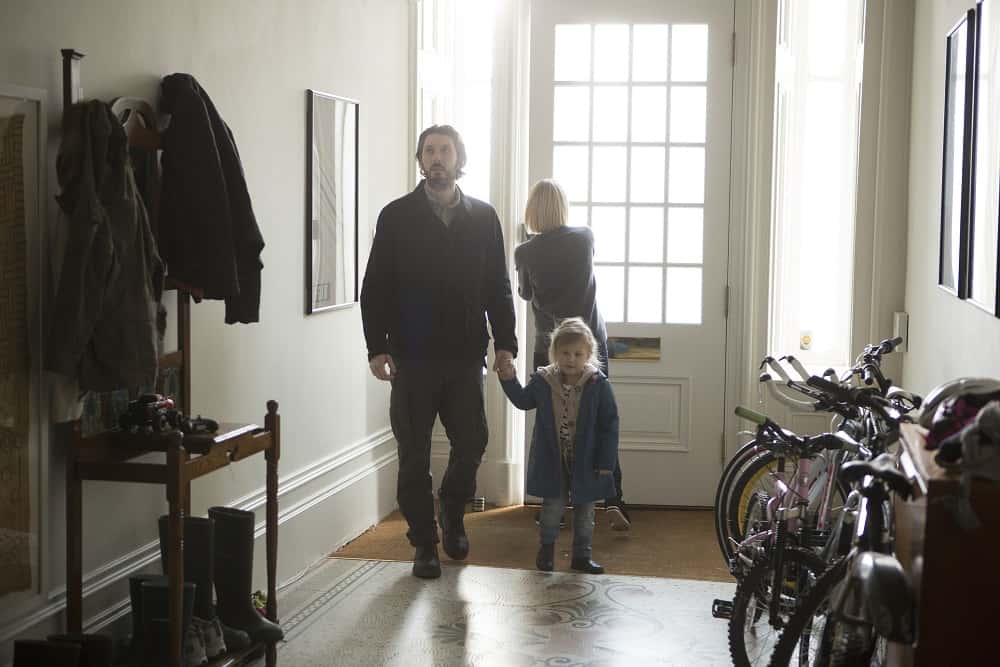 Trust Me – 2017 – Jodie Whittaker stars as a nurse and single mother who loses her job after whistle blowing. When she uses fake credentials to start over in Scotland, life gets complicated quickly. DVD
Rosamunde Pilcher's Shades of Love – Long-kept family secrets start to come out, disturbing the otherwise peaceful existence of a Scottish laird.
The Crow Road – 1996 – This BAFTA-nominated Scottish miniseries is based on the Iain Banks novel of the same name, and focuses on events in the life of a young history student. Includes Peter Capaldi. DVD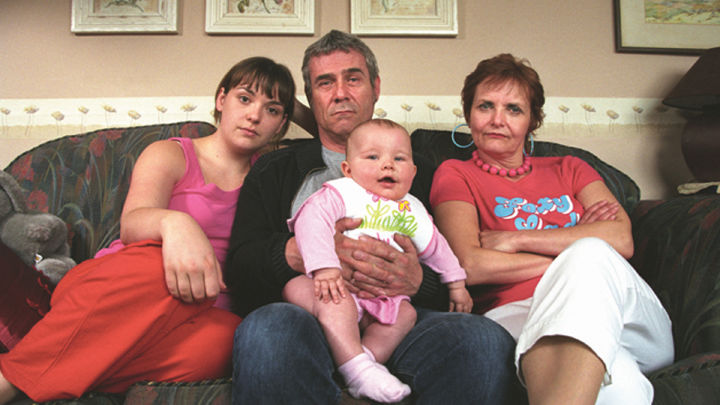 High Times – 2004 to 2008 – This Scottish dramedy followed the lives of two flatmates and their neighbours in a Glasgow tower block that's soon to be closed for renovation. The episodes interlink the lives of various people within the building. DVD
The Steamie – 1988 – This dramedy is about 1950s Glasgow women who wash their clothing at the same wash house. DVD
Rockface – 2002 to 2003 – This Scottish drama revolves around the lives and work of a Highlands mountain rescue team. DVD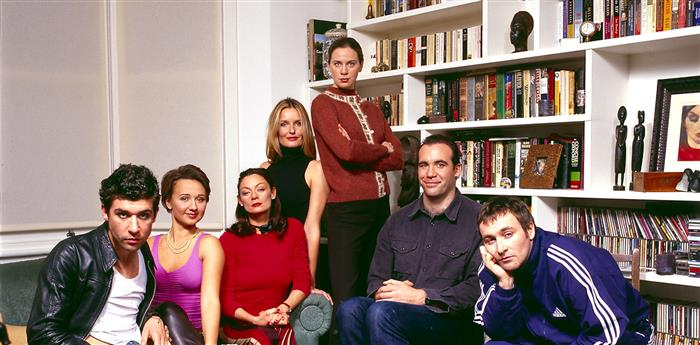 The Book Group – 2002 to 2003 – When an American woman moves to Glasgow, she starts a book group to help get to know people. Streaming
Roughnecks – 1994 to 1995 – This drama focuses on the lives of the crew on an oil rig in the North Sea. **Though episodes can be found, we're not currently aware of any legal way to watch this in the US.
City Lights – 1986 to 1991 – In this Scottish comedy, a Glasgow bank teller with dreams of writing finds himself constantly held back by the people in his life. Billy Connolly makes a guest appearance in one episode. **Though episodes can be found, we're not currently aware of any legal way to watch this in the US other than some old DVDs you can find floating around on eBay and Amazon.
Badults – 2013 to 2014 – In a shared flat in Glasgow, young adults fail to transition into proper adults. DVD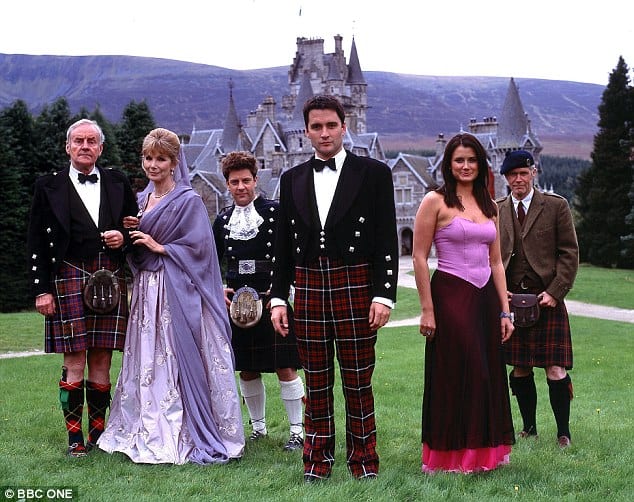 Monarch of the Glen – 2000 to 2005 – This classic Scottish drama takes us inside the MacDonald family after son Archie comes back to help the failing family estate. Comedy standout Richard Briers is incredible in this, one of his final roles. Complete Collection DVD | Streaming
The Replacement – 2017 – This three-part miniseries was filmed in Glasgow. A woman selects another female architect to cover her while she's on maternity leave, only to find her replacement taking over more and more of her life. DVD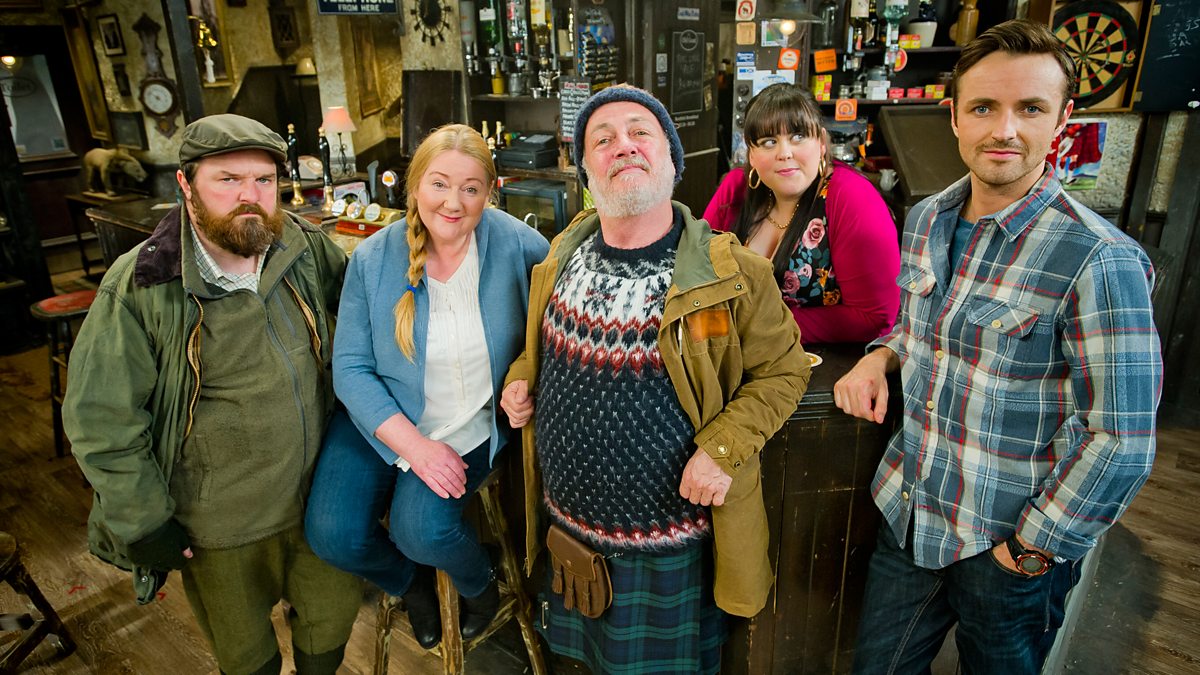 Mountain Goats – 2014 to 2015 – Filmed around Glencoe, this one's worth a watch for the scenery alone. This delightful comedy follows a group of mountain rescue volunteers who spend much of their time in a pub called The Old Goat. DVD
Brond – 1987 – This three-part crime drama is based on Scottish author Frederic Lindsay's thriller novel of the same name. The story is set in Glasgow, where Stratford Johns plays Brond, the leader of the Scottish Liberation Army. John Hannah stars as Robert, a student who witnesses Brond murdering a young boy on a bridge before he's drawn into a series of dangerous events. DVD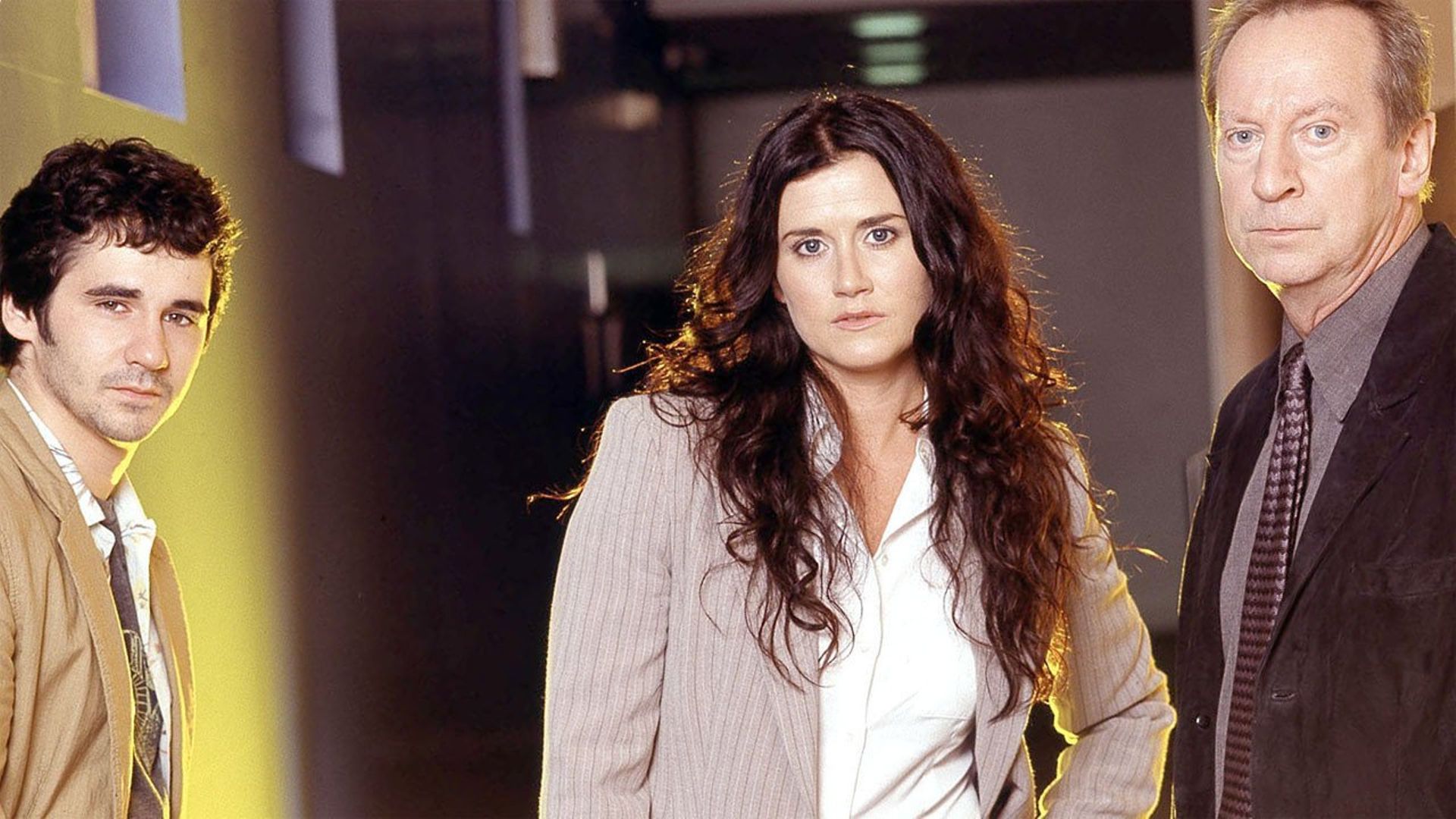 Sea of Souls – 2004 to 2007 – At a Glasgow university, Dr. Douglas Monaghan leads studies on the paranormal. Includes Dawn Steele (Lexi from Monarch of the Glen). S1 DVD | S2 DVD
Terri McIntyre – 2003 to 2004 – This Scottish comedy stars Simon Carlyle as the cross-dressing Terri McIntyre, owner of a Glasgow tanning salon. Series 2 includes David Tennant. A YouTube user mentions having permission from the BBC to post Series 1, but not Series 2. You can find them here.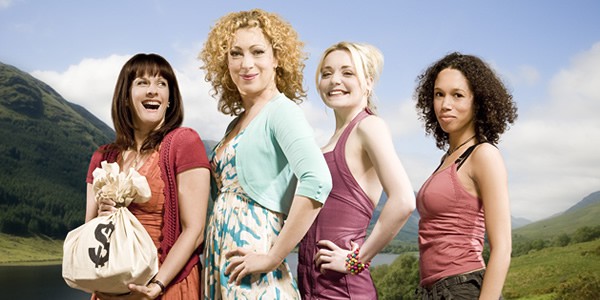 Hope Springs – 2009 – Four English thieves hope to get out of the country, but instead end up in a small Scottish town. DVD
Tinsel Town – 2000 to 2001 – Dawn Steele (Monarch of the Glen) appears in this BBC drama that takes place in the Glasgow club scene. Complete Series Set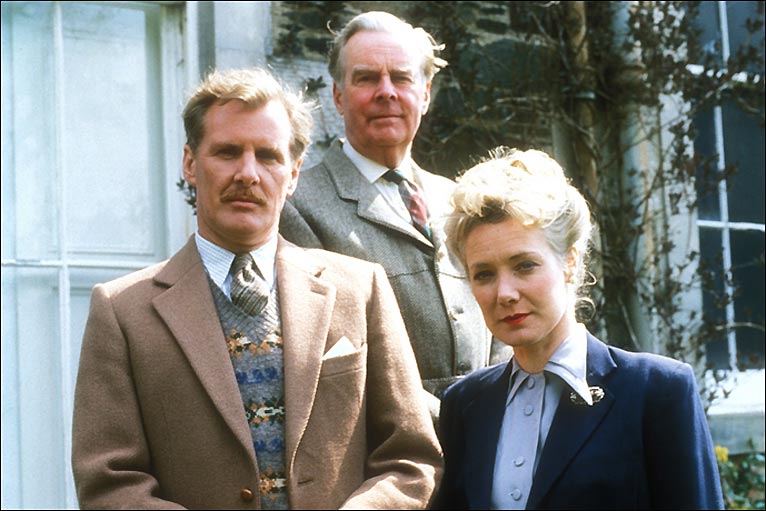 Strathblair – 1992 to 1993 – This 1950s-based period drama follows a couple of newlyweds who start their lives together on a rundown farm in the Scottish countryside. If you pay very close attention during the episode "Sheep Don't Safely Graze", you'll see David Tennant in one of his earliest roles as "Archie the hiker". Stream it HERE
Bob Servant Independent – 2013 – When a highly unqualified and self-absorbed man wins a local political election, the area doesn't know what hit it. His inability to think before speaking causes all sorts of interesting trouble. DVD
Legit – 2006 to 2007 – Two Scottish men sell illegally pirated DVDs and computer games in a Glasgow market. DVD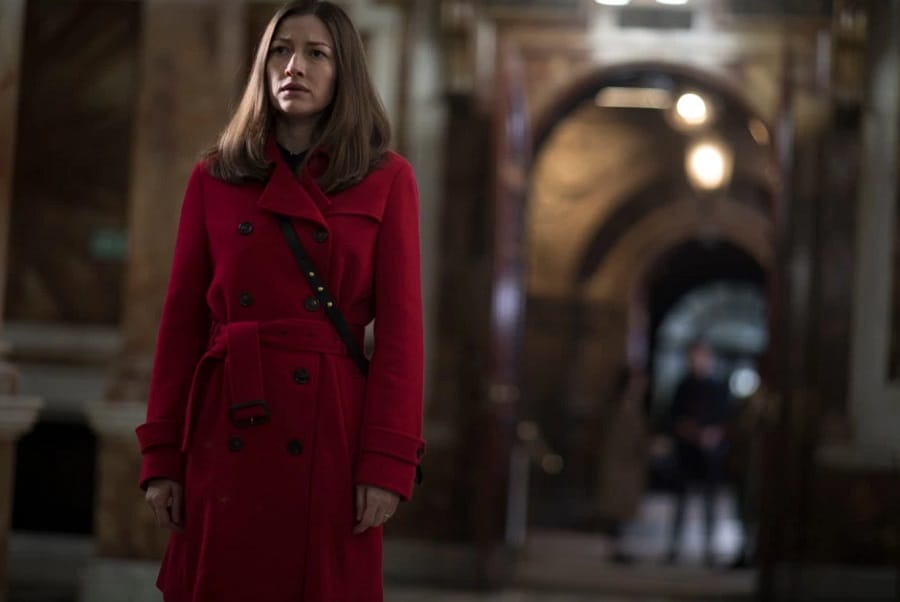 The Victim – 2019 – Years after a woman's son is killed, the man she believes to be his killer is released from a juvenile detention centre. Before too long, someone has posted the man's new identity online, leading to a brutal attack that nearly takes his life. The still-grieving mother is arrested for attempted murder and everything gets quite complicated from there. Streaming
Scottish TV Shows: Coming Soon
The Rig – 2021/2022 – This character-driven thriller will be the first Amazon Original Series filmed entirely in Scotland, and it follows the crew of the Kishorn Bravo oil rig in the dangerous North Sea. When the crew is due to return to the mainland, a strange fog comes through and cuts them off from all communication with the rest of the world.
The Scotts – 2021/2022 – This series will follow a pilot episode that aired in 2020 with the tagline, "Blood is thicker than water, and no one is thicker than the Scotts." Burnistoun creators Robert Florence and Iain Connell star as two foul-mouthed brothers with a love-hate relationship.
Karen Pirie – 2021/22 – The Karen Pirie series is based on the cold case murder mysteries of "tartan noir" author Val McDermid, and they're primarily set in the lovely Scottish university town of St. Andrews. Karen is a refreshingly normal young woman with a quick mouth and clever mind.
After a promotion to Police Scotland's Historic Cases Unit, she's tasked with reopening the investigation of a young woman's murder 25 years prior. It's recently become the subject of a true crime podcast, and while suspicion originally fell on the three male students who found the body, they were never charged.
As she carries out her investigation, she'll soon realise the original investigation was full of problems. Those discoveries will put her in conflict with the same officers who originally worked the case.
Which Scottish TV Show is Your Favorite?
Did we miss any great Scottish shows? Which are your favorite TV shows set in Scotland? Let us know in the comments!
Save it to Pinterest!